The owner of this new Aston Martin Vanquish Volante wasnt happy with the overall paint finish on his new purchase so booked it in for our Correction Detail. 
The treatment began with the convertible roof of the car getting a good clean with 303 Convertible Top Cleaner , the car was then given a pre-clean using Gtechniq W4 Citrus Snow Foam, a pre-wash solution which removes larger particles of dirt from the bodywork and loosens bonded road grime, thereby reducing the chances of incurring scratches and swirls during the wash process. The snow foam was rinsed off then the wheels were cleaned with Bilt Hamber Auto-Wheel, a pH neutral, water-based wheel cleaner. The car was then given a thorough wash using the Two Bucket Method.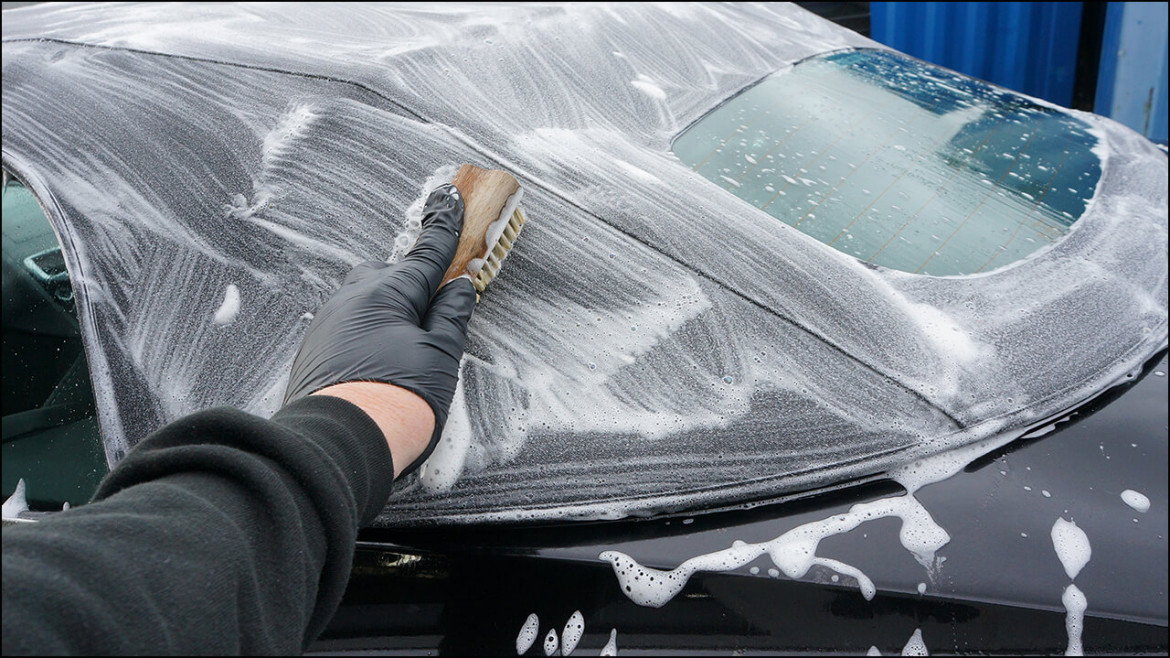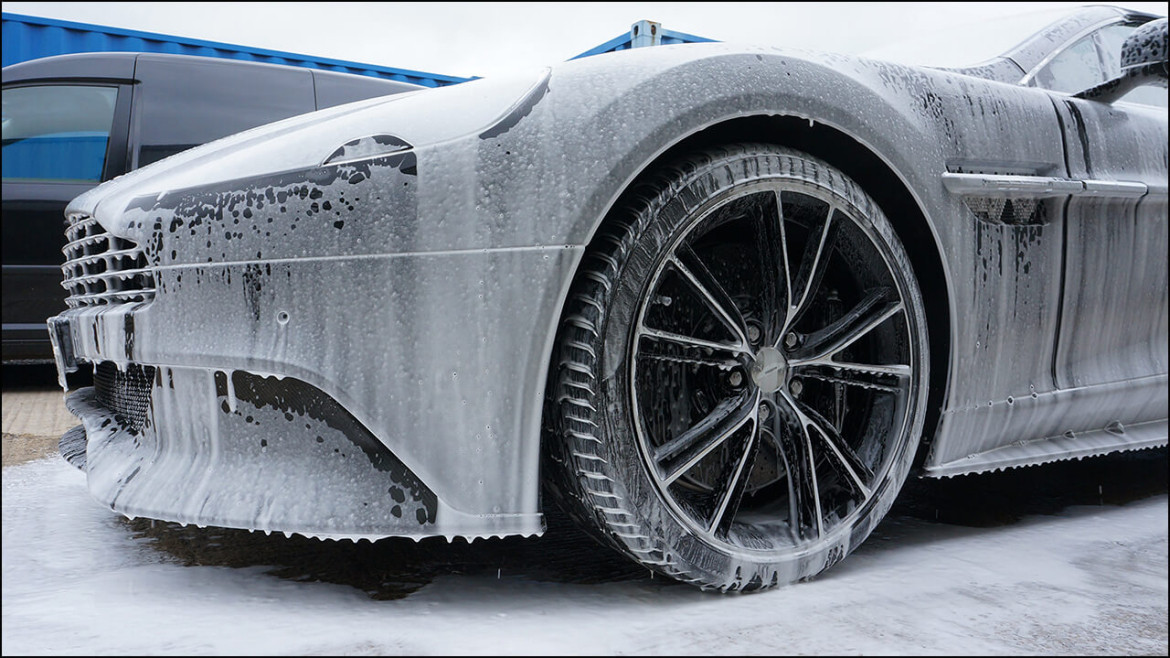 The vehicle was brought inside the unit and the paintwork was then visually inspected under a 3M Sun Gun and metal halide lights which highlighted all the sanding marks, swirl marks and scratches. Very disappointing on any car, let alone a brand new prestige vehicle costing £200,000.
Some before and after shots during the first stage of machine polishing…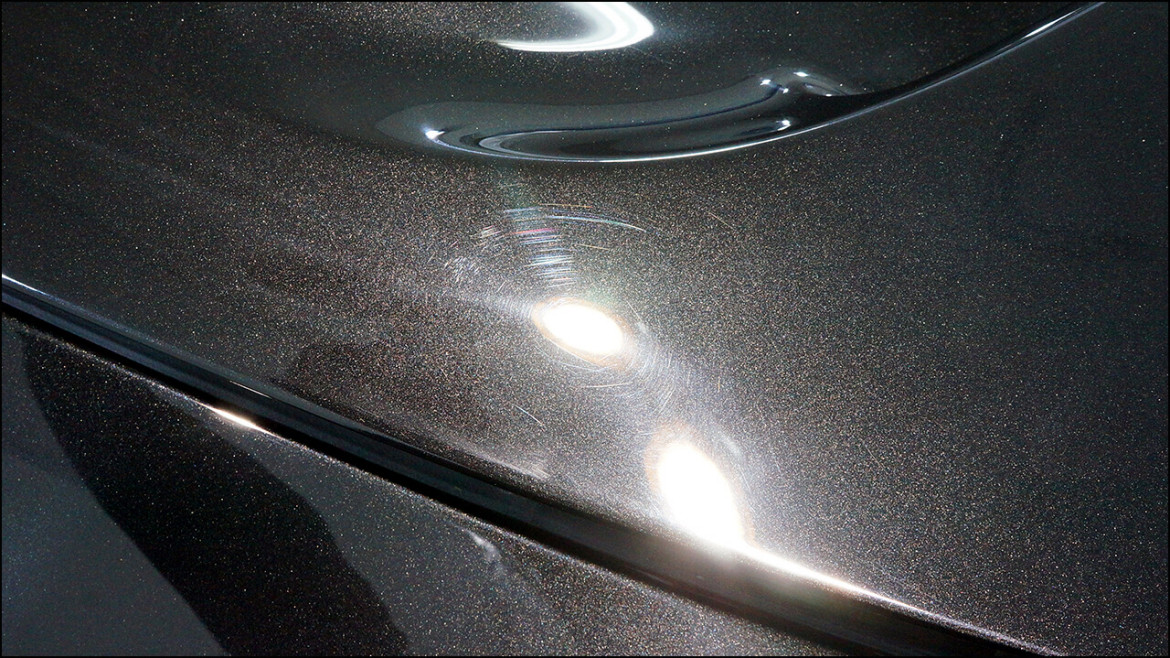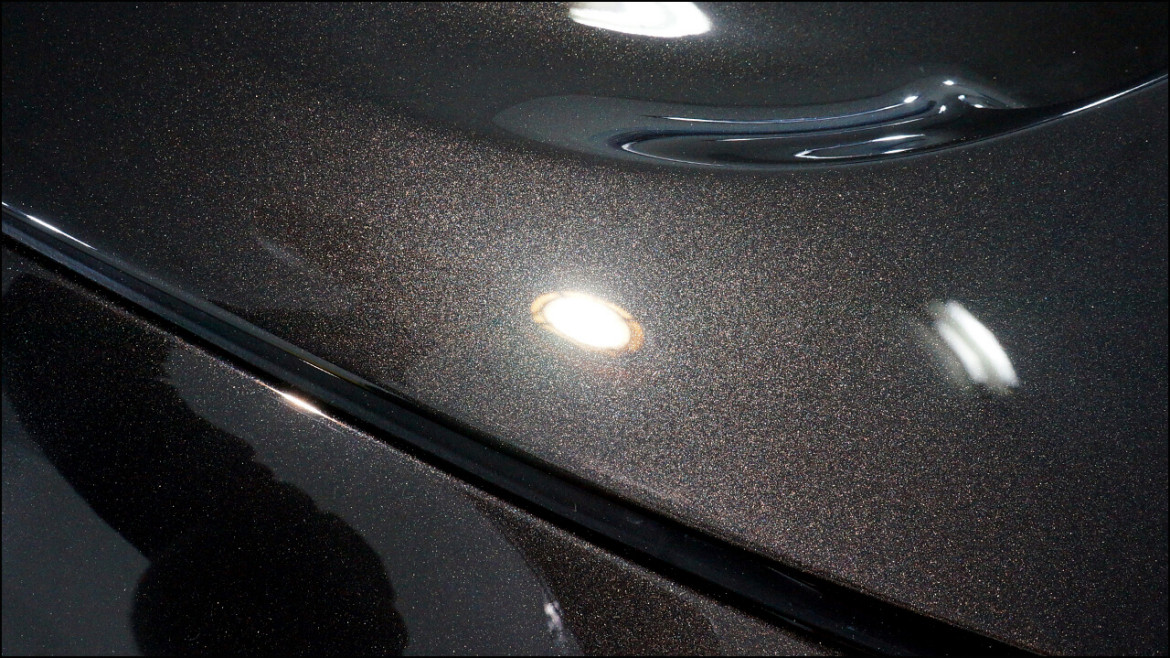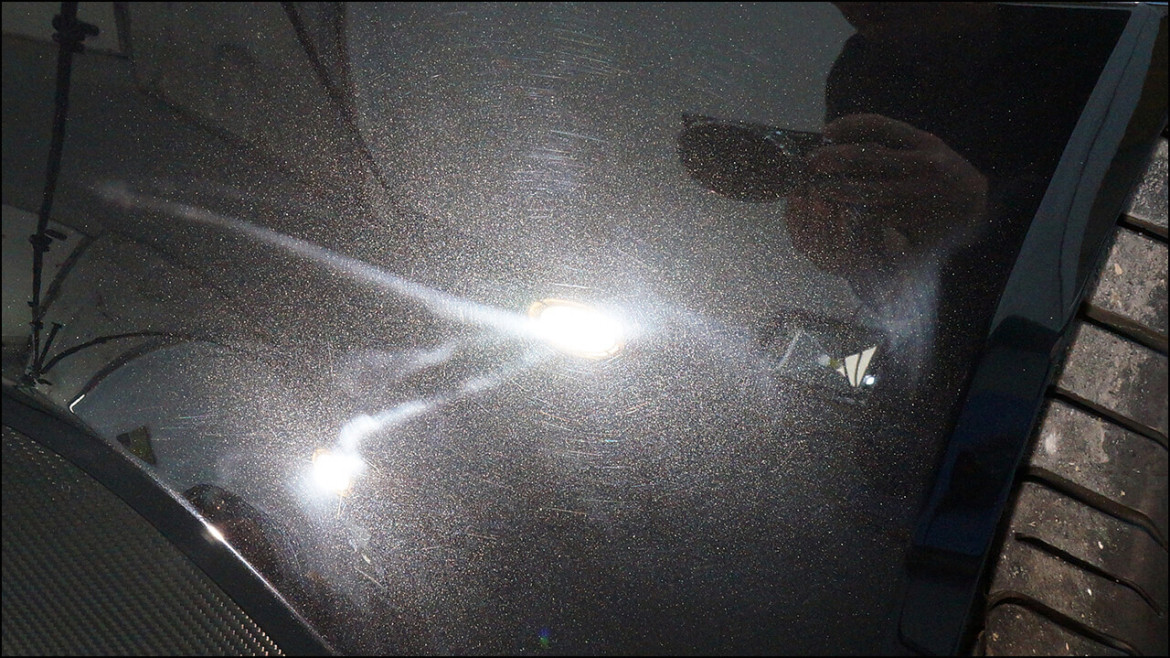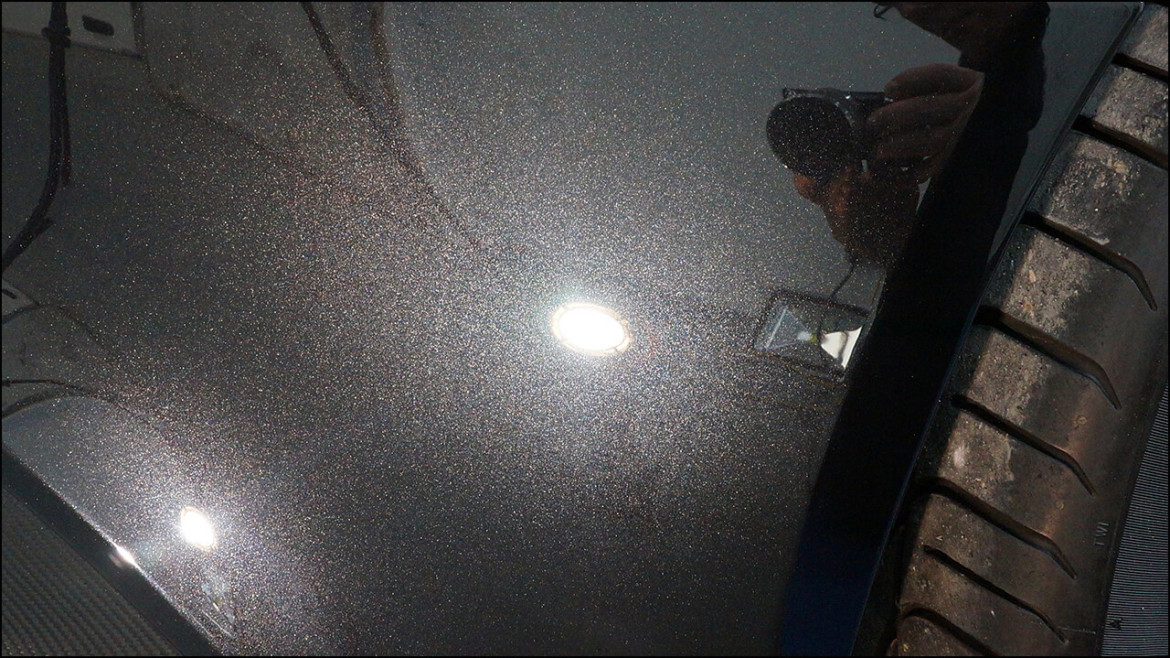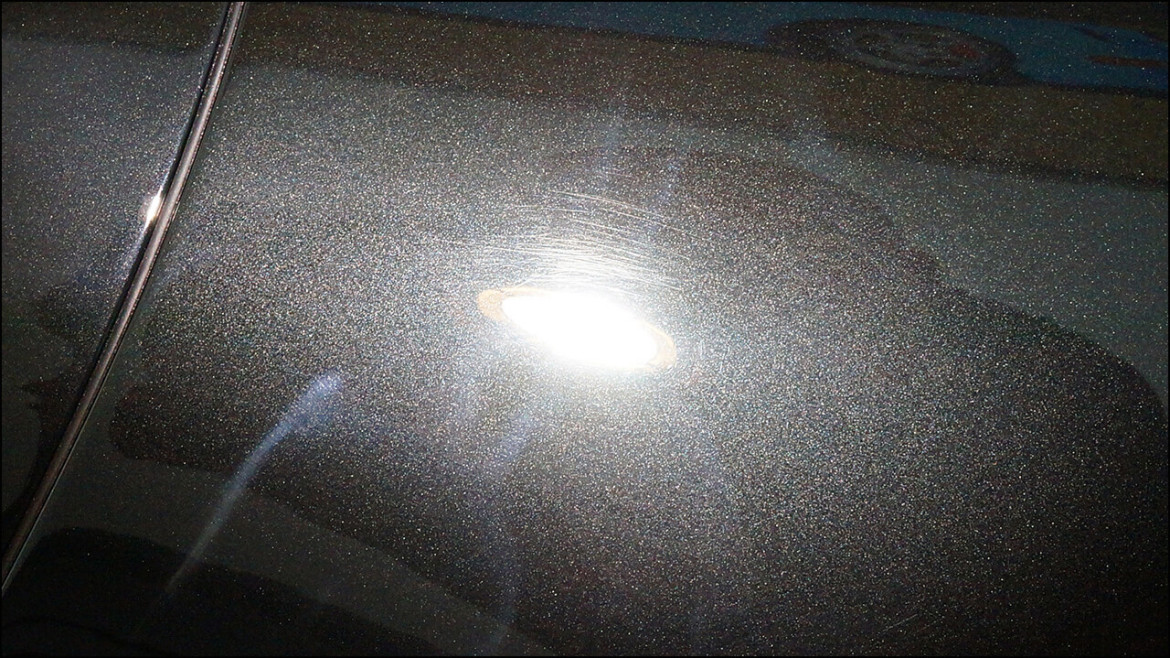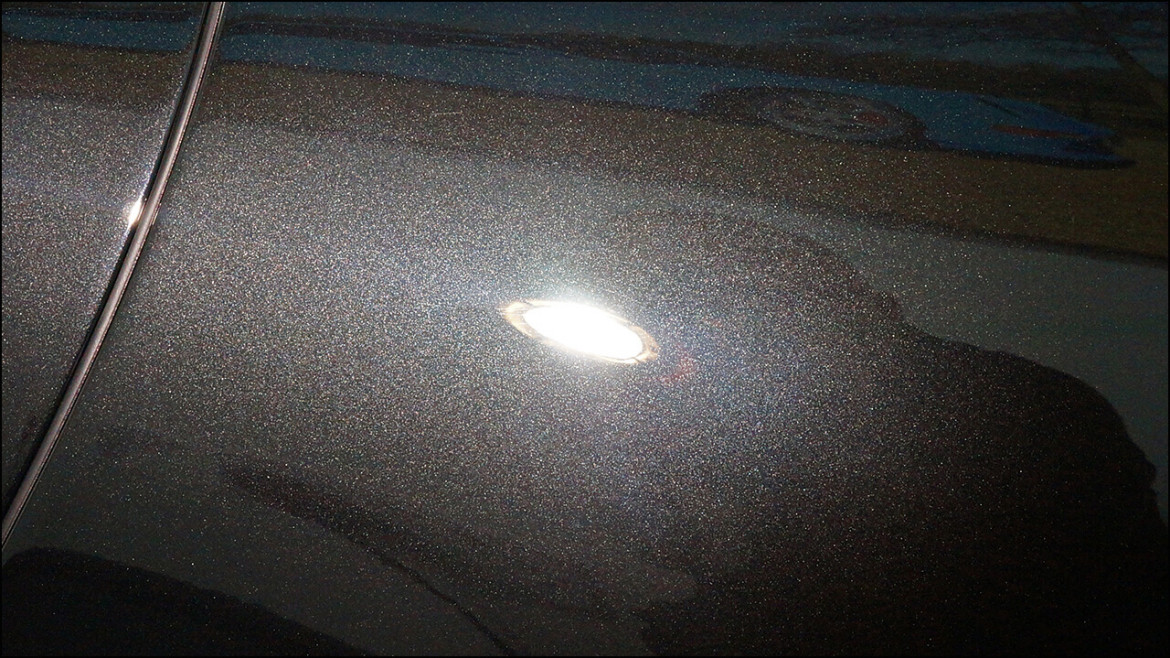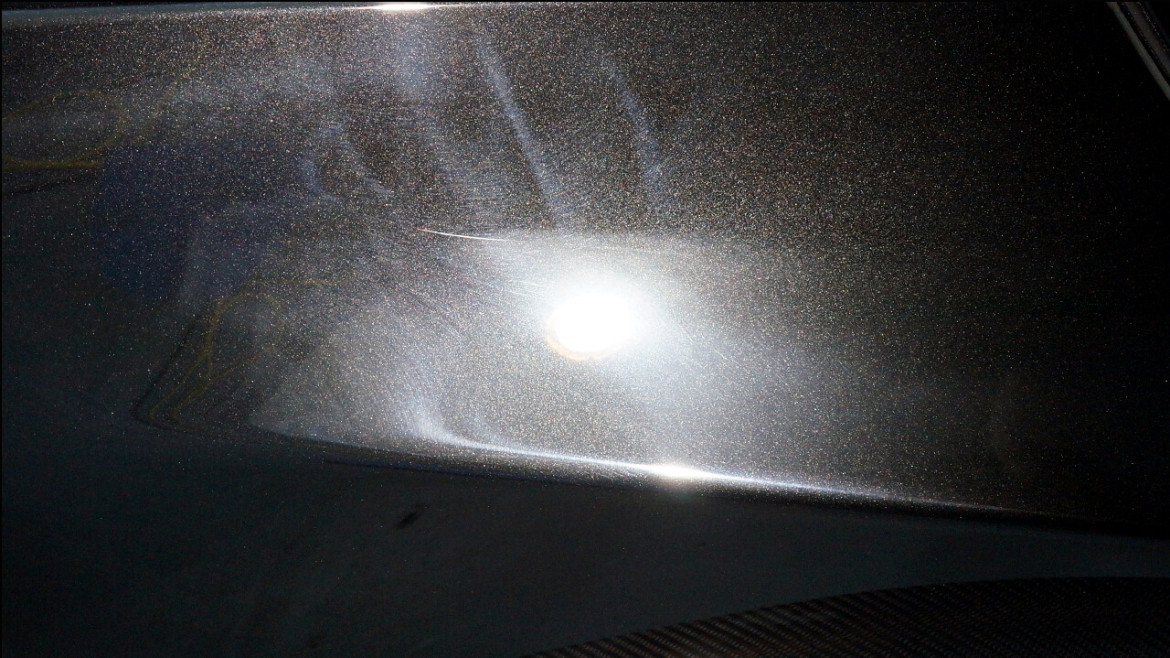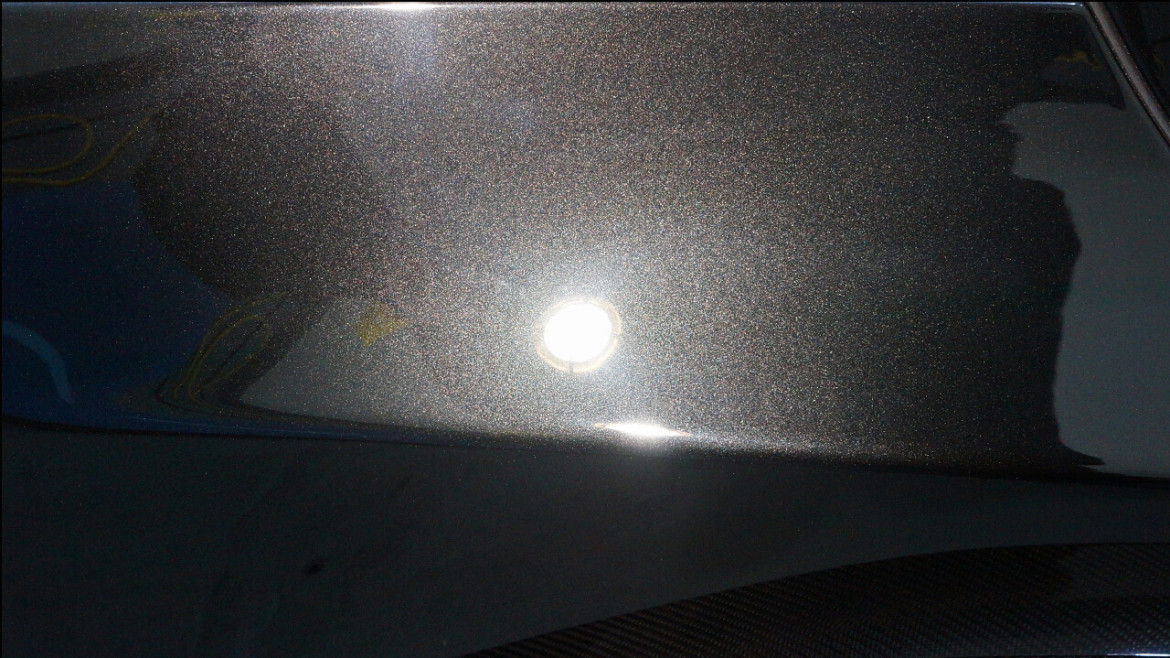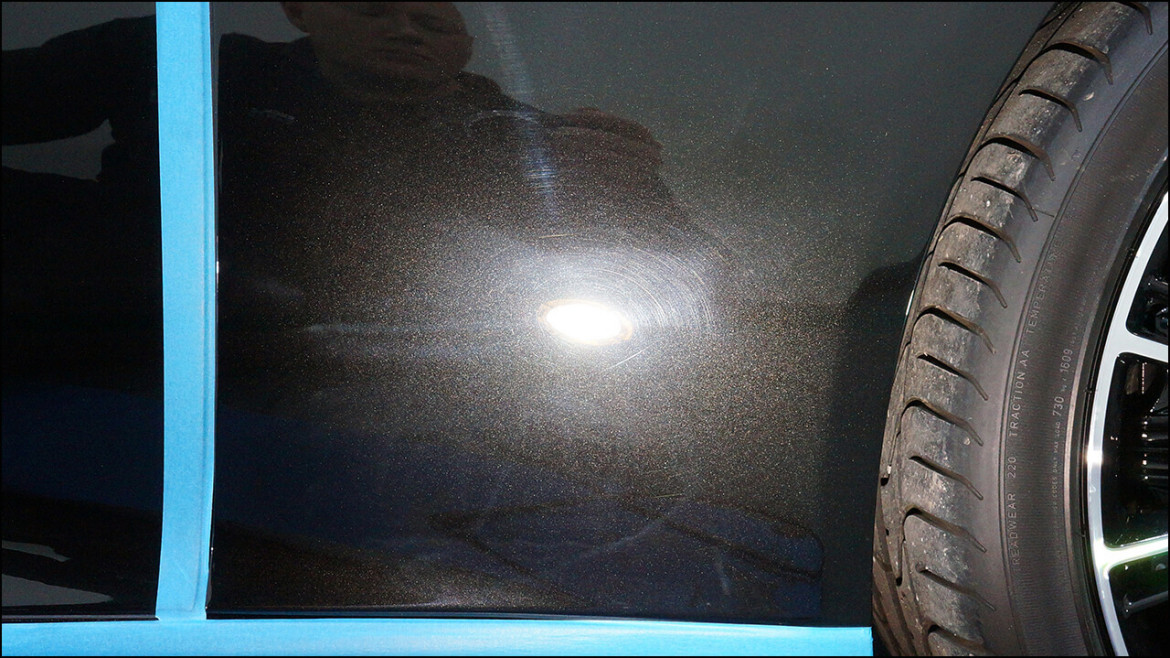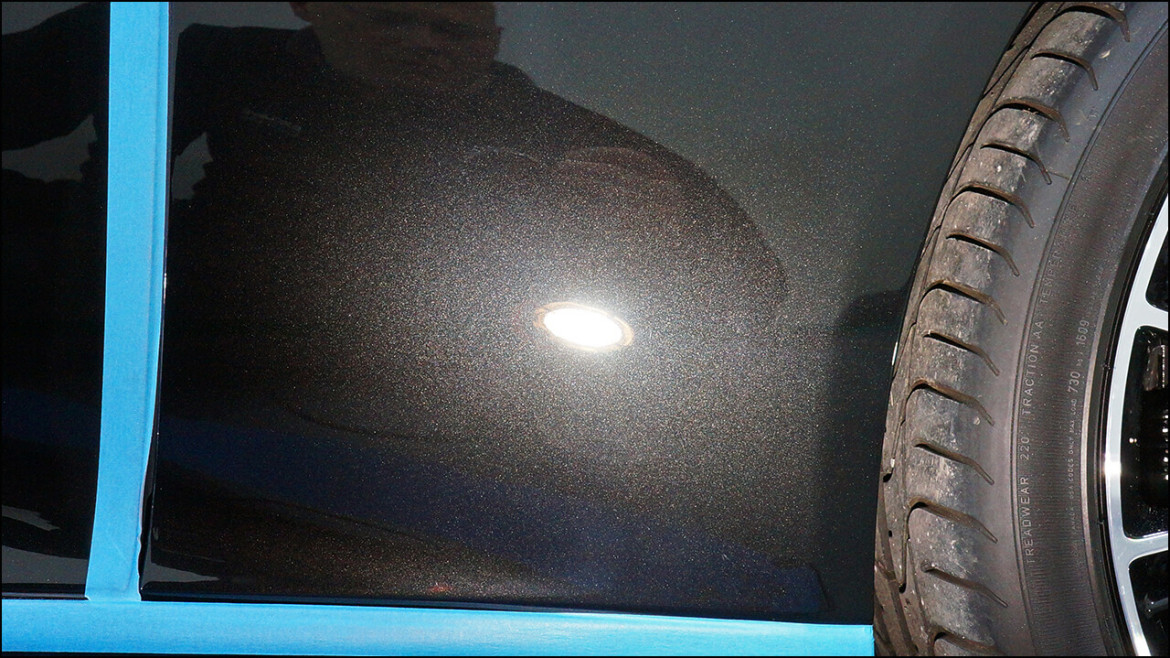 Once the main bulk of the correction work was done another stage of machine polishing was carried out to refine the finish and add more clarity.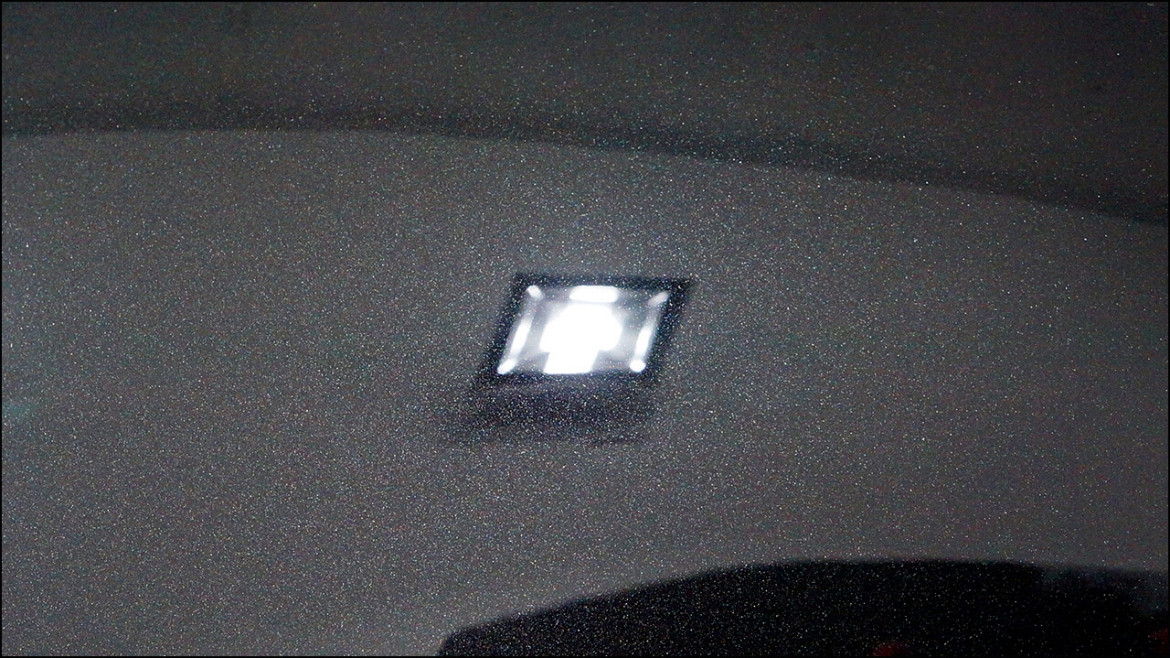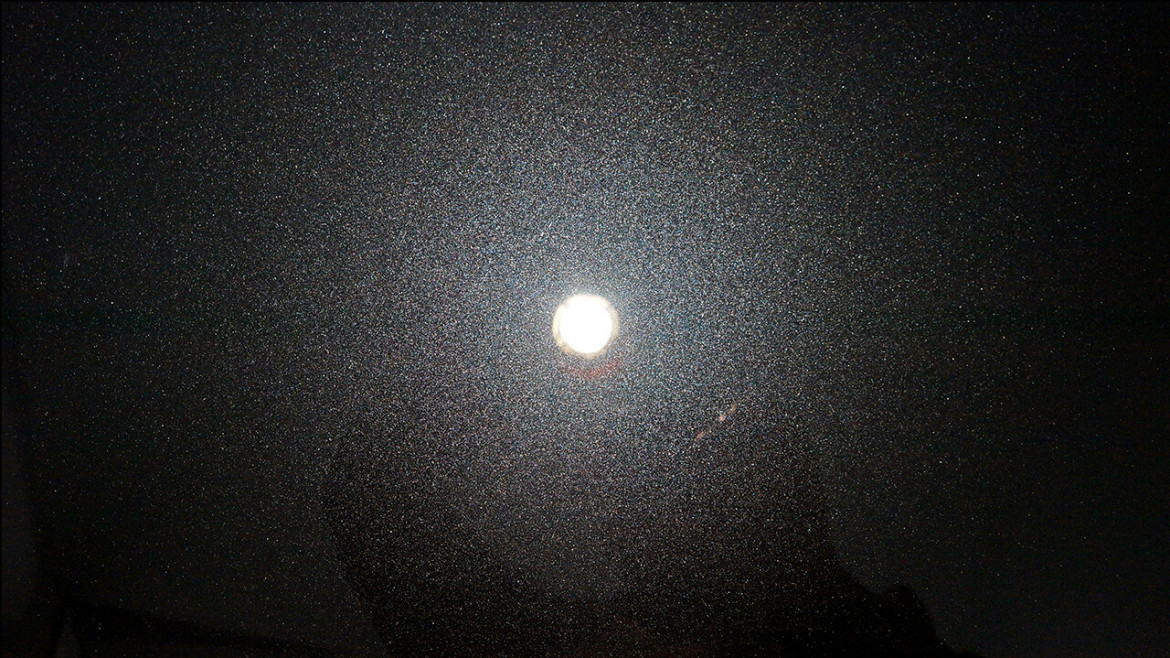 With the paintwork now perfect and defect free it was wiped down with Spies Hecker 7010 to remove any traces of silicone and polish residue. This allows the sealant to form the highest number of bonds possible with the substrate, ensuring the maximum performance, longevity and durability of the sealant. On this occasion, Gtechniq Crystal Serum was selected as the sealant to protect the bodywork. Crystal Serum provides a tough, dual layer barrier which protects the substrate from swirls, fallout and UV as well as being virtually impervious to high and low pH chemicals.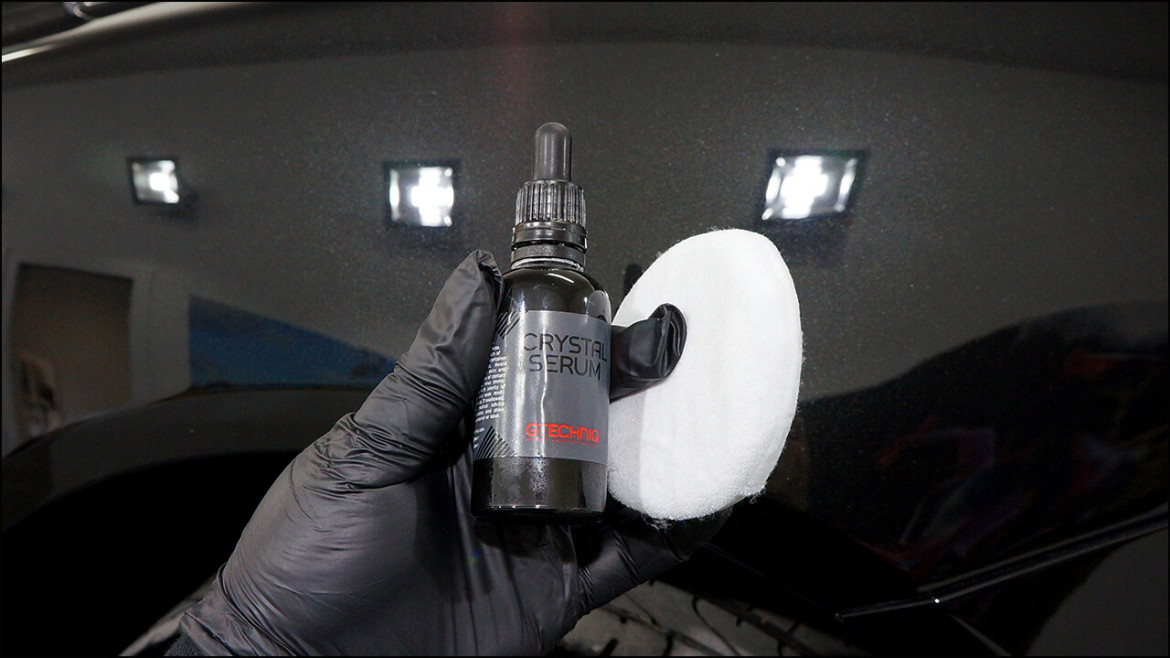 The seats were cleaned with LTT Auto Foam, a rich water based foam cleaner specifically formulated for deep cleaning auto leather. Once clean the seats were then given two coats of LTT Leather Guard Protector to protect against stains and spillages…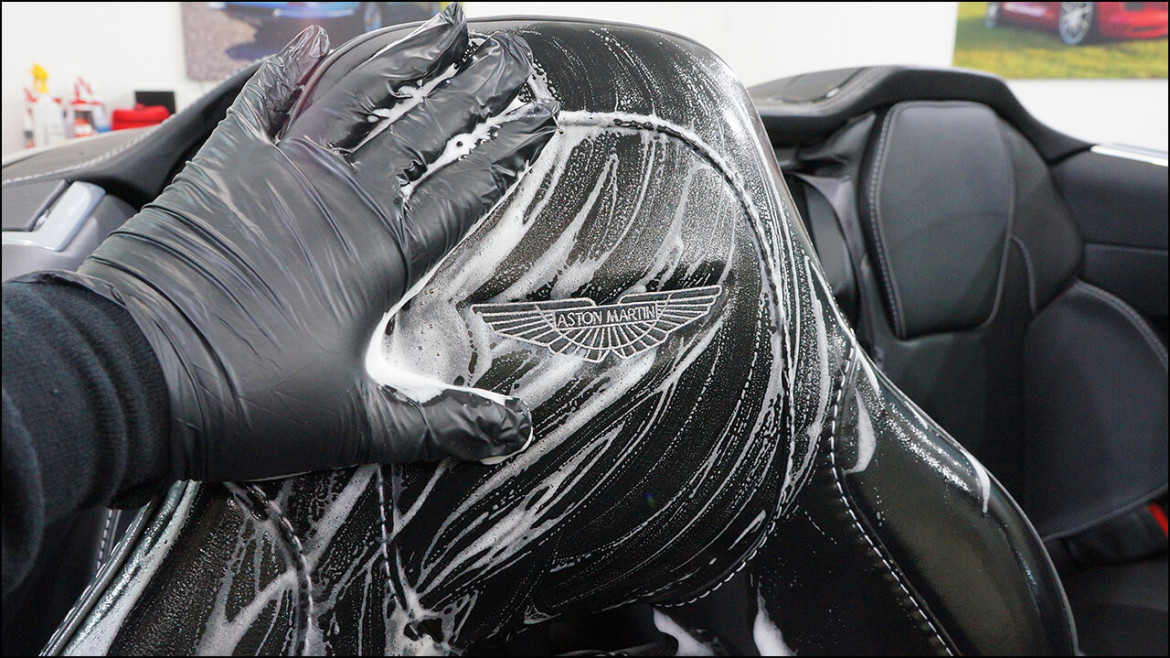 As the fabric roof was now completely dry, it was sealed and protected using Gtechniq I1 Smart Fabric Coat, to restore the hydrophobic (water resistant) properties and to resist future UV fade. The first coat was brushed on to get deep into the pores of the fibers with an additional coat applied by spraying directly onto the fabric roof.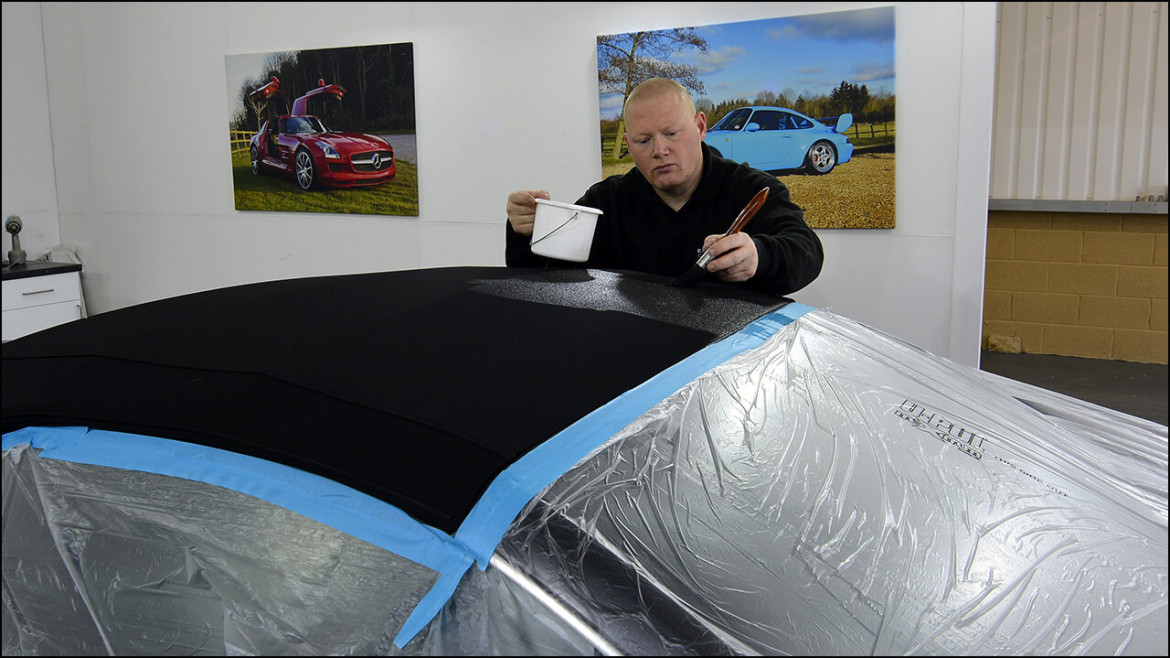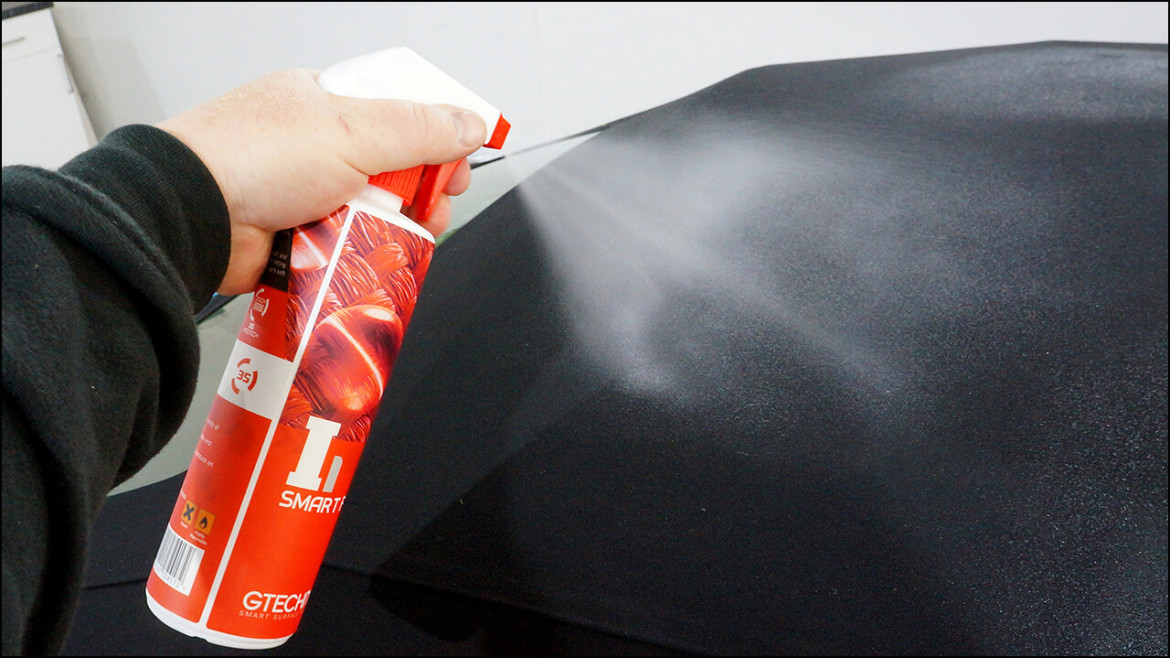 The wheels were coated with Gtechniq C5 Alloy Wheel Armour which provides a barrier against brake dust and road grime build up and the tyres were dressed with Gtechniq T1.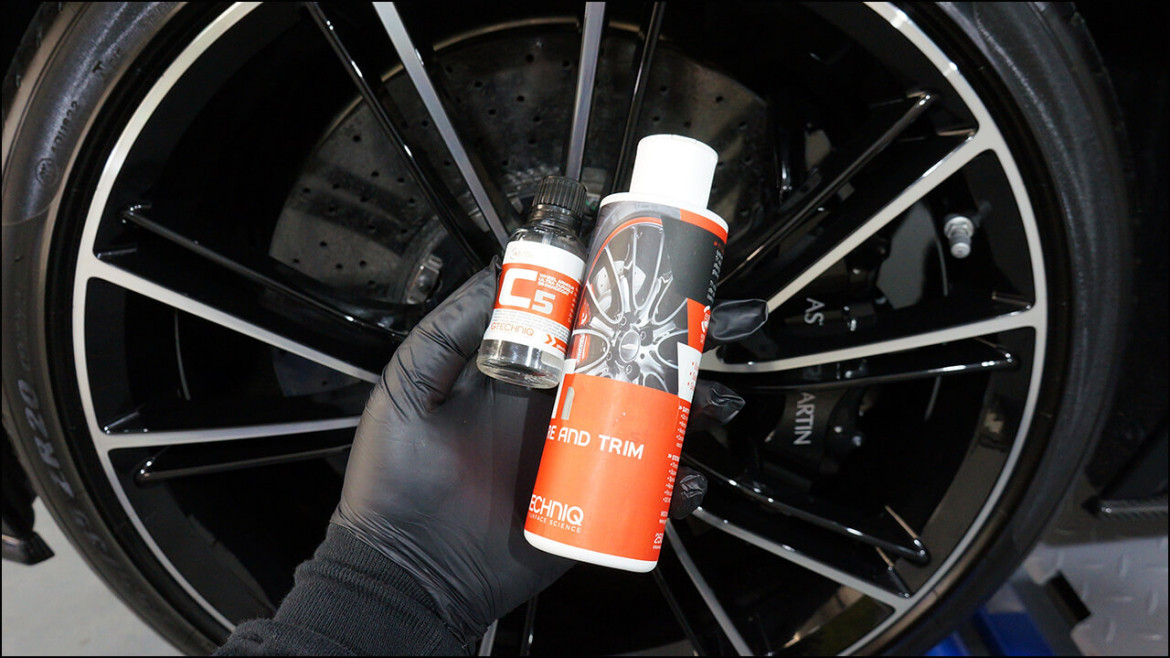 The windows were polished and then sealed using Gtechniq G1 ClearVision Smart Glass; a hydrophobic barrier which encourages rain water to bead and blow away when driving  in wet weather conditions.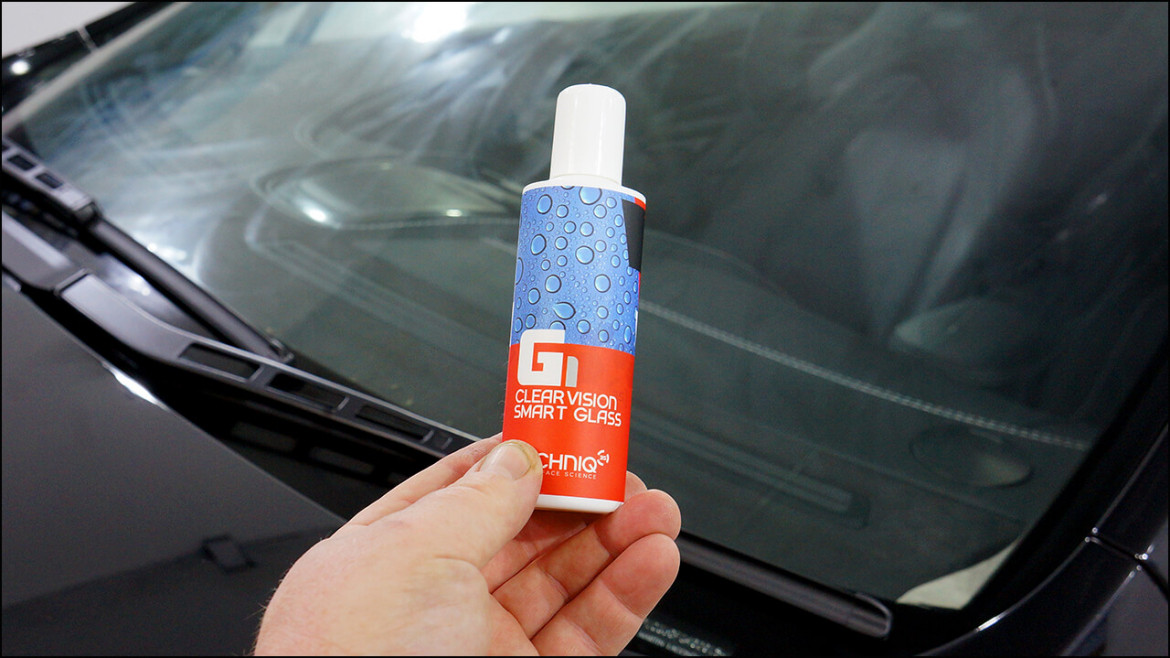 And the end result…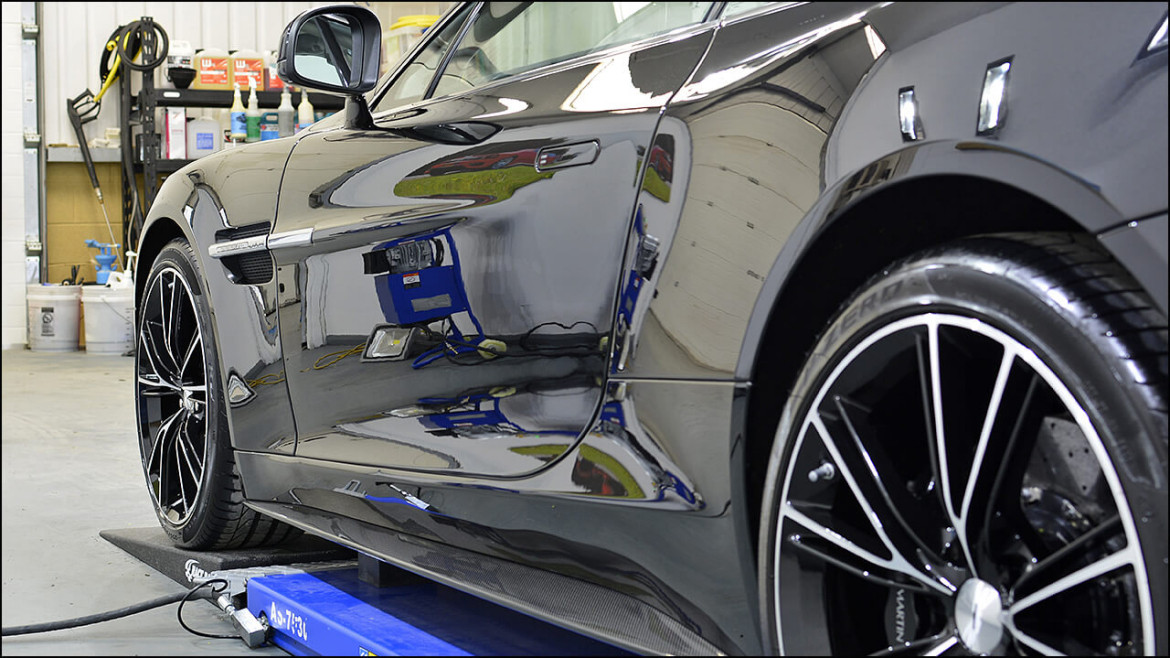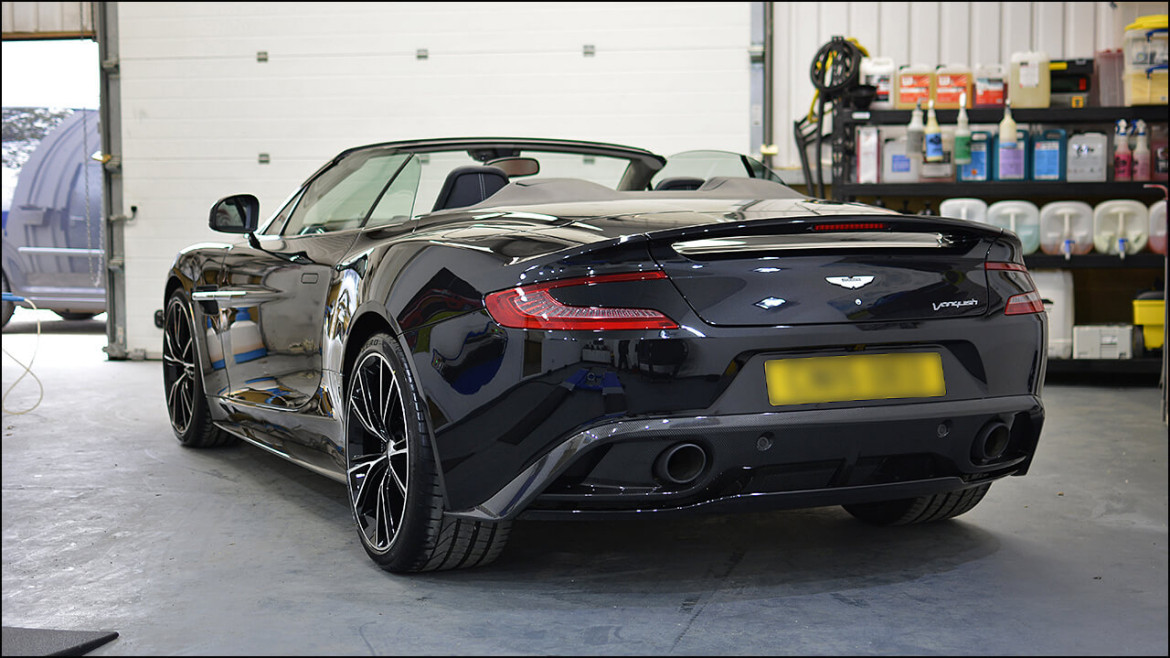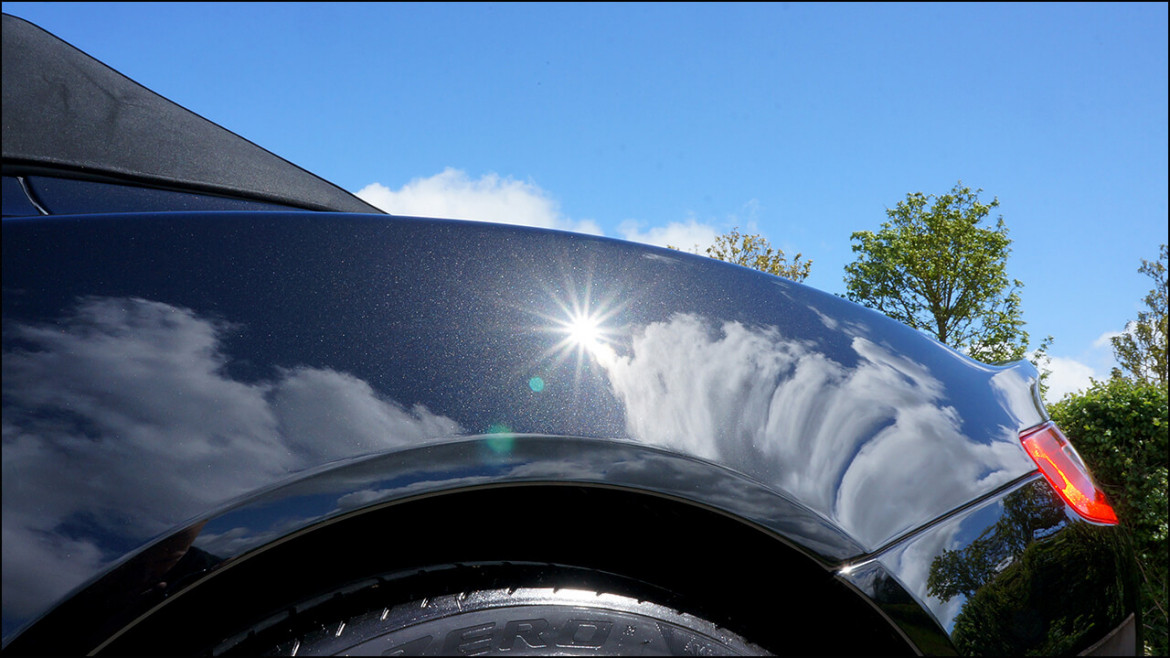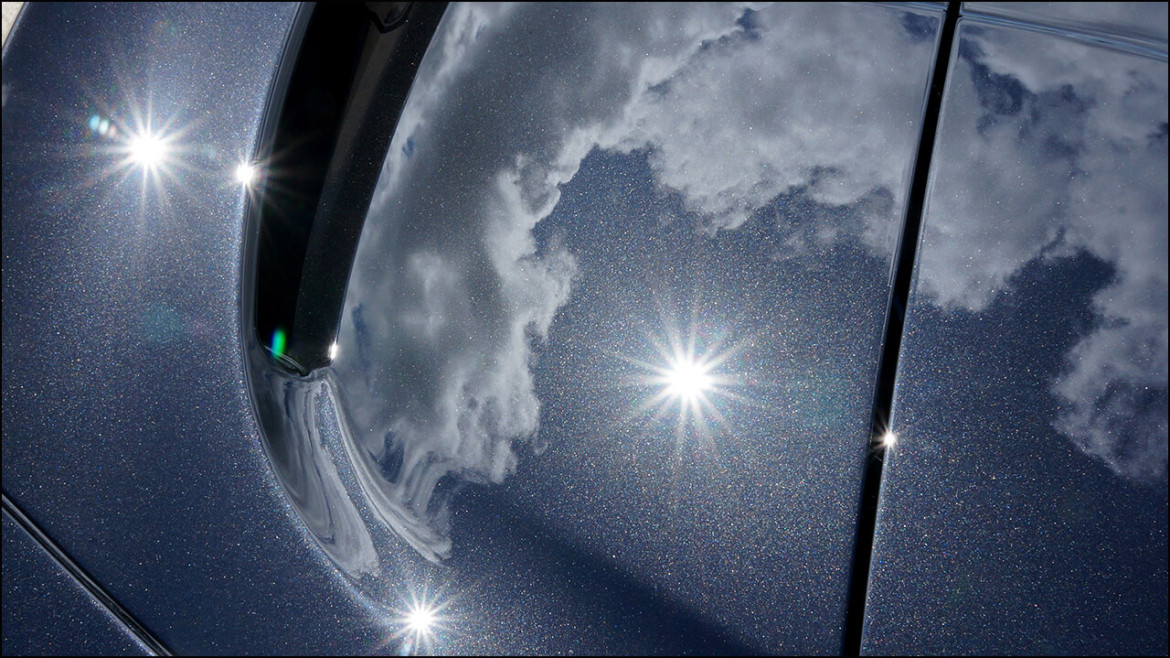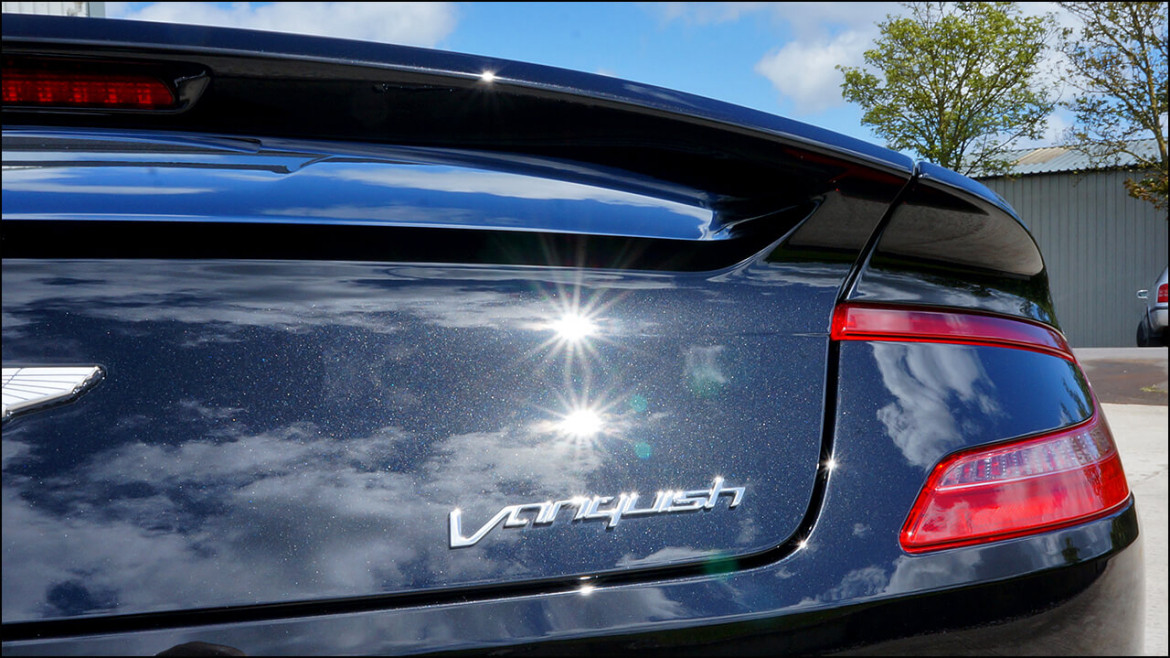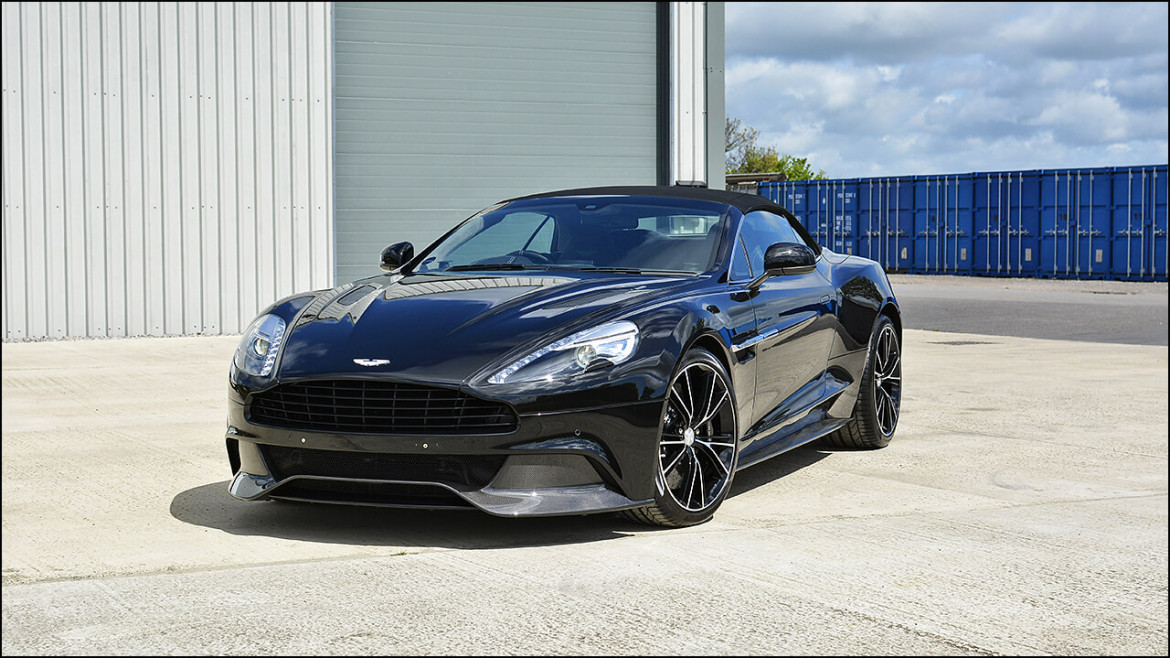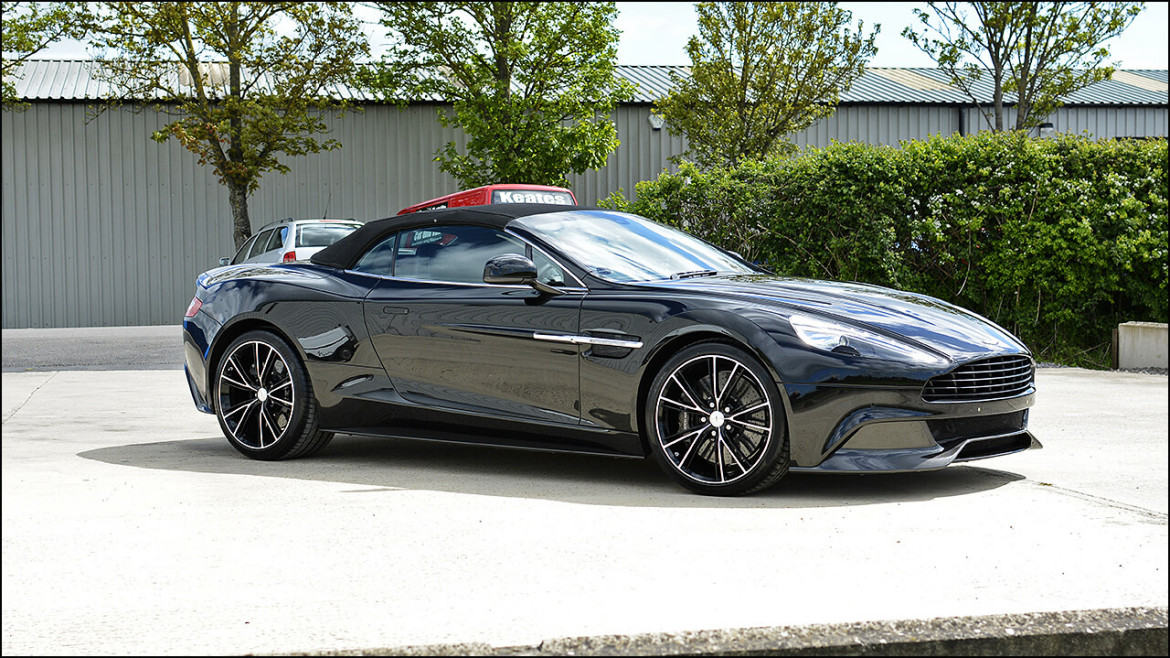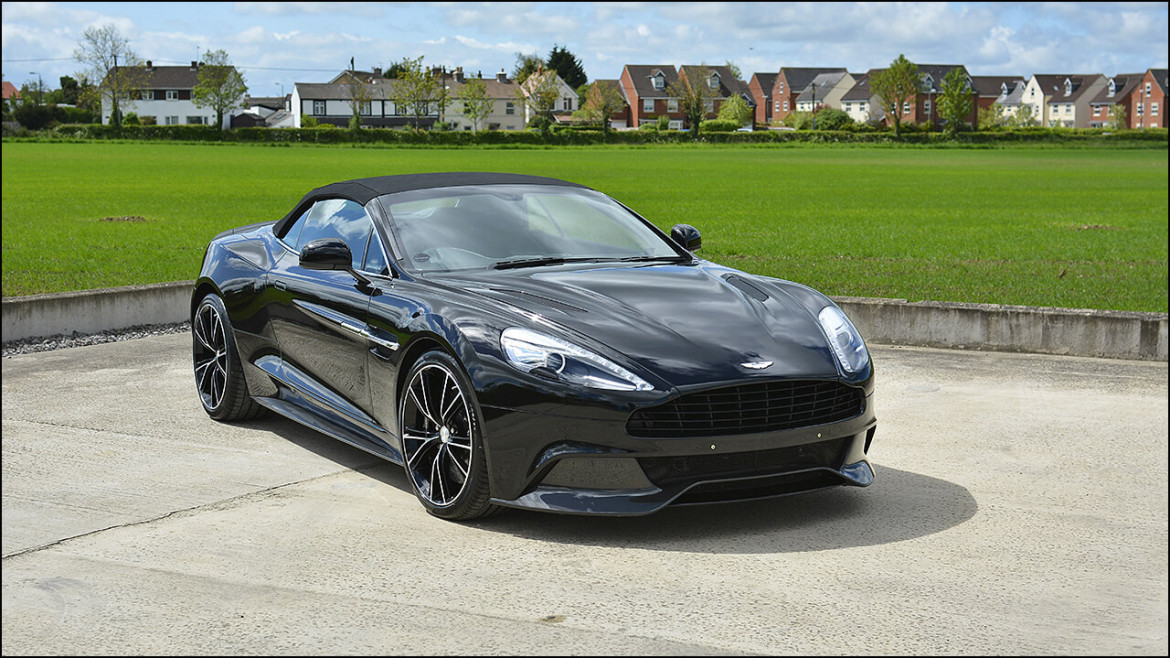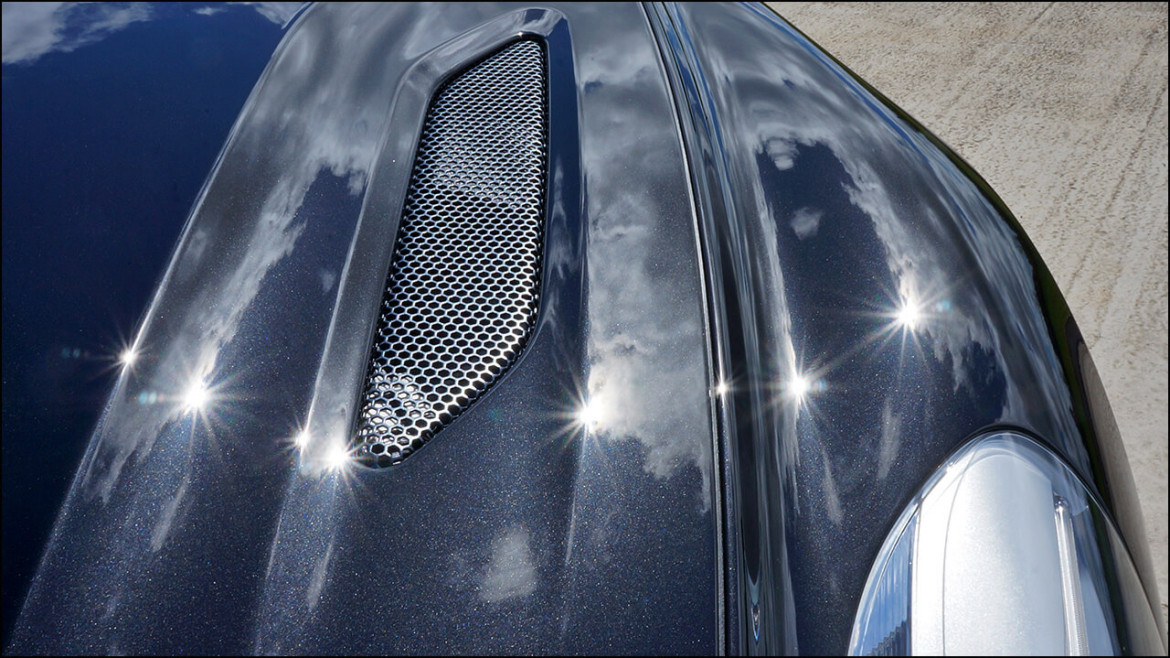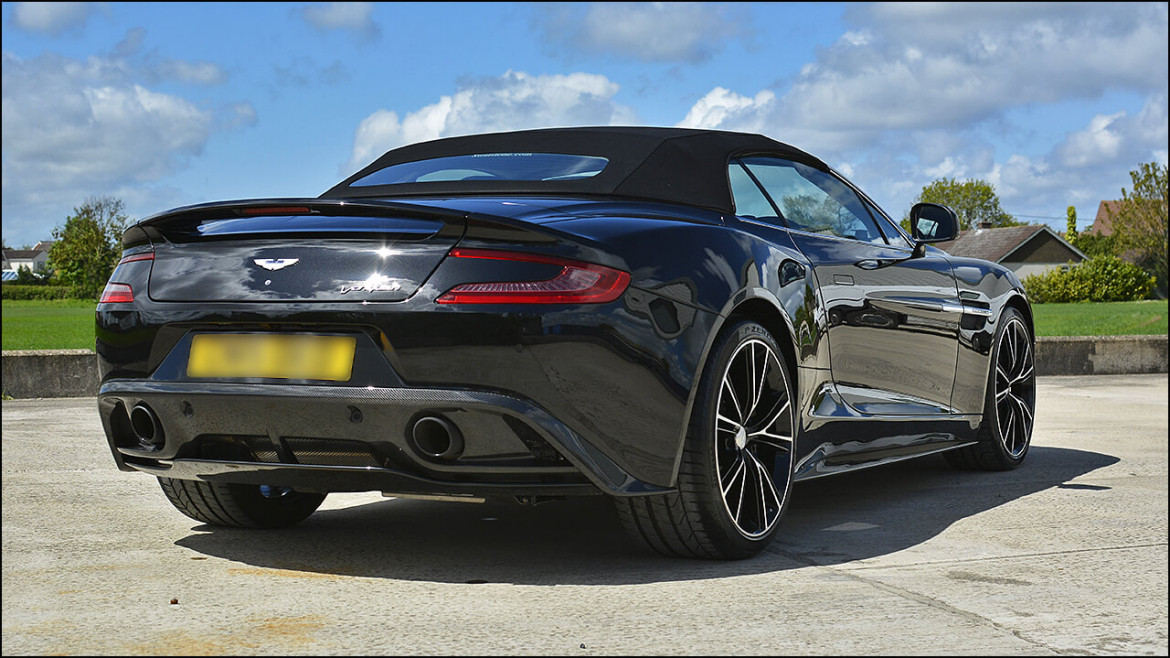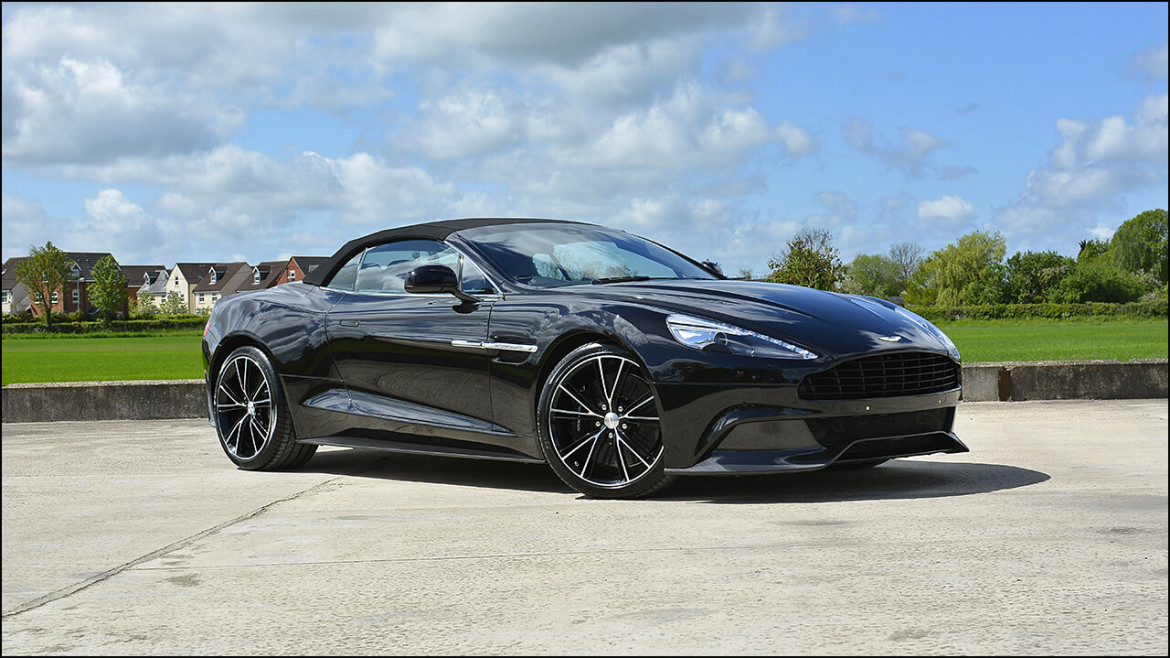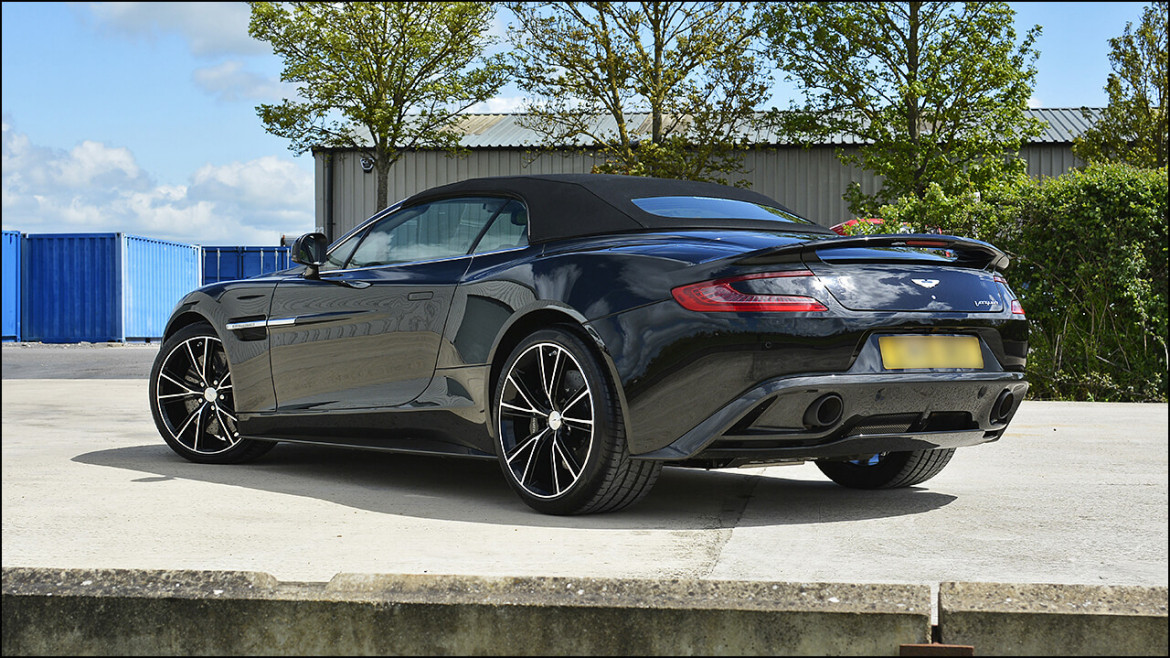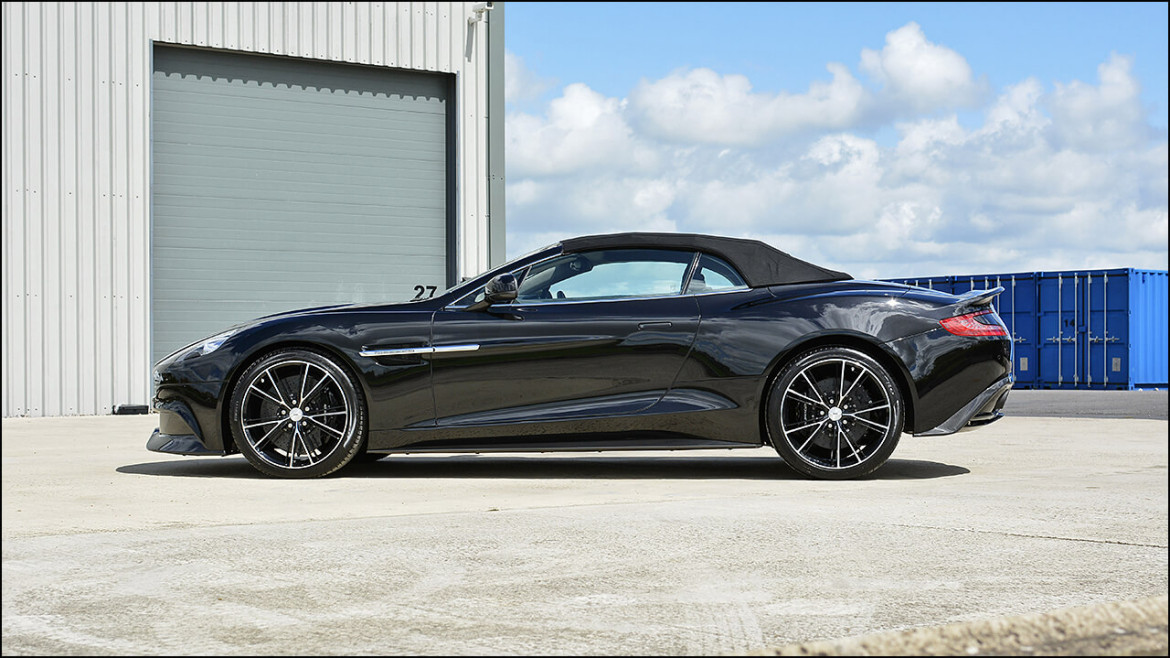 If you're looking to have a similar level of car detailing performed please get in touch and we will gladly discuss options available.