The latest BMW M3 (F80) ditches the 4.0-litre V8 from the previous car and now packs a 3.0-litre turbocharged six-cylinder engine under the bonnet, but this doesn't mean sacrifices have been made in terms of power and performance. 
In fact, the M3 has 9bhp of extra power over the old car – meaning the latest model boasts 425bhp, a quicker 0-62mph time of 4.1 seconds when fitted with the seven-speed dual-clutch gearbox. And efficiency gains, too. Factor in an 80kg weight loss and the M3 is a quicker performer all-round than its predecessor.
The owner of this tanzanite blue BMW M3 was determined to protect his new purchase, so booked it in for our ultimate new car protection package which consists of our Gtechniq CS Black New Car Protection Detail combined with our Ultimate Paint Protection Film.
The owner asked for the supplying dealer not to wash or prepare the vehicle preferring we did all the work ourselves to eliminate any damage that may occur if they dealer had washed it incorrectly. Arriving at our Studio just hours after it had been collected, we set about it getting the car clean.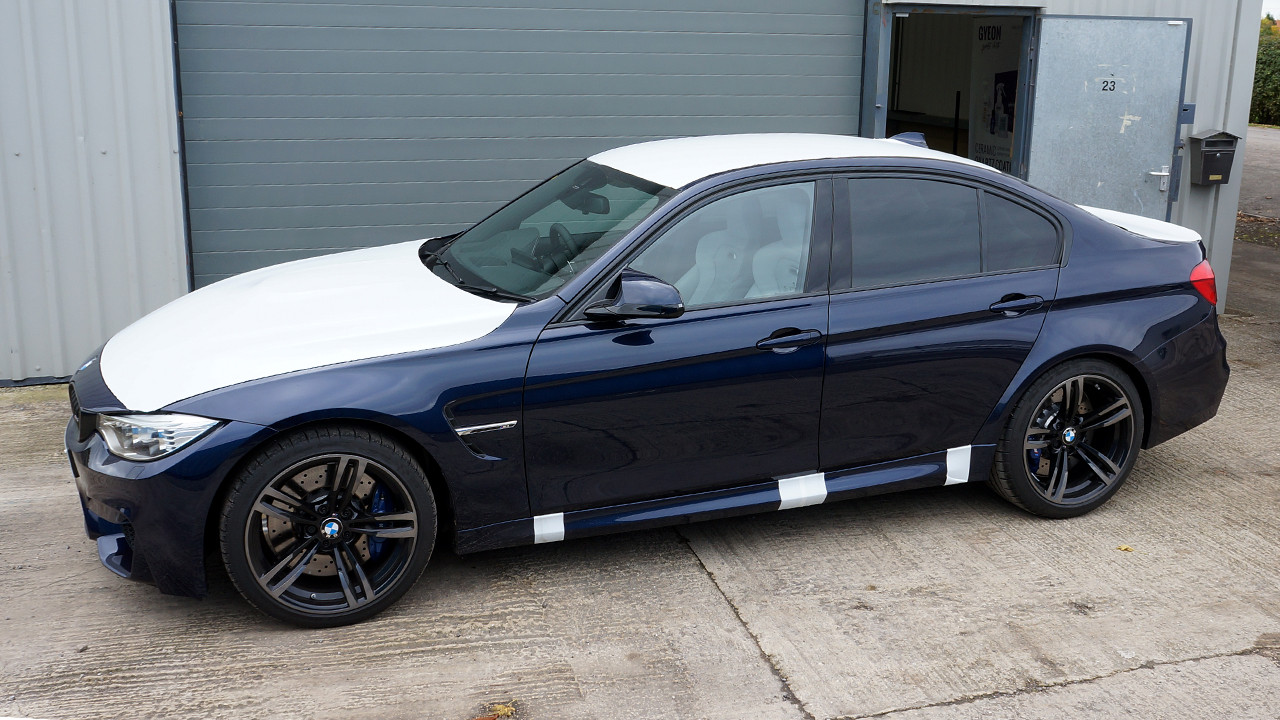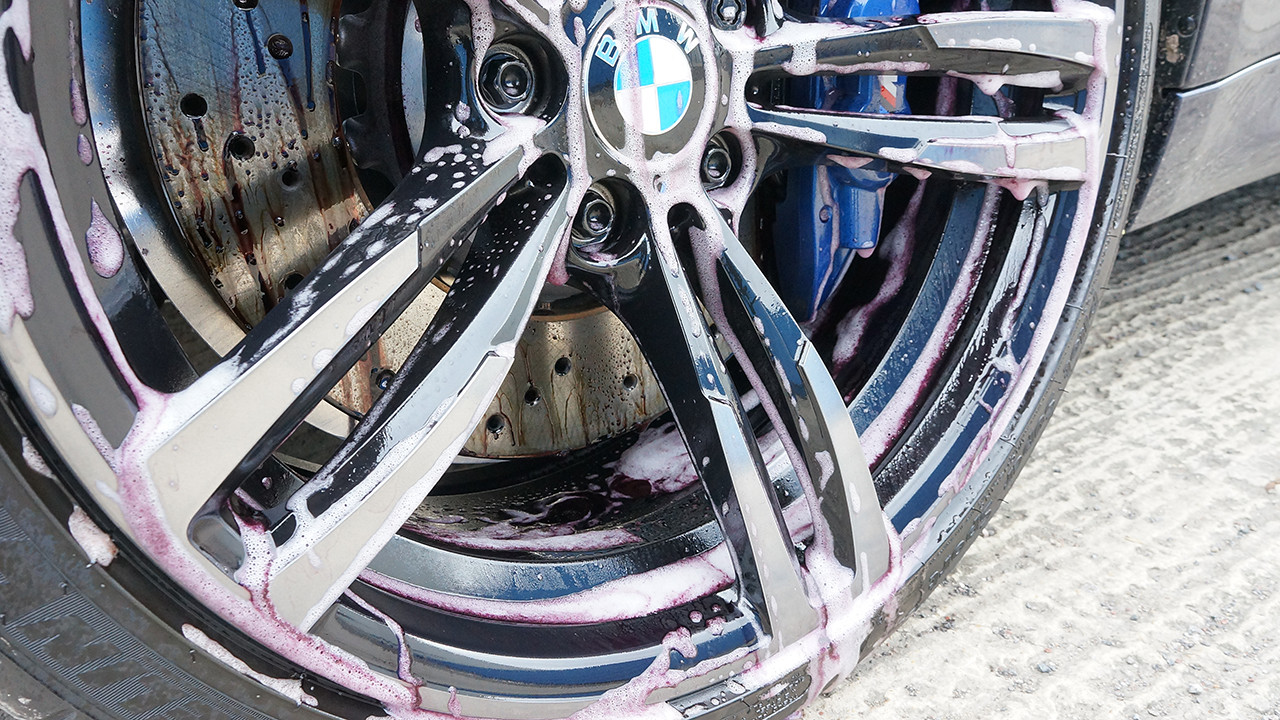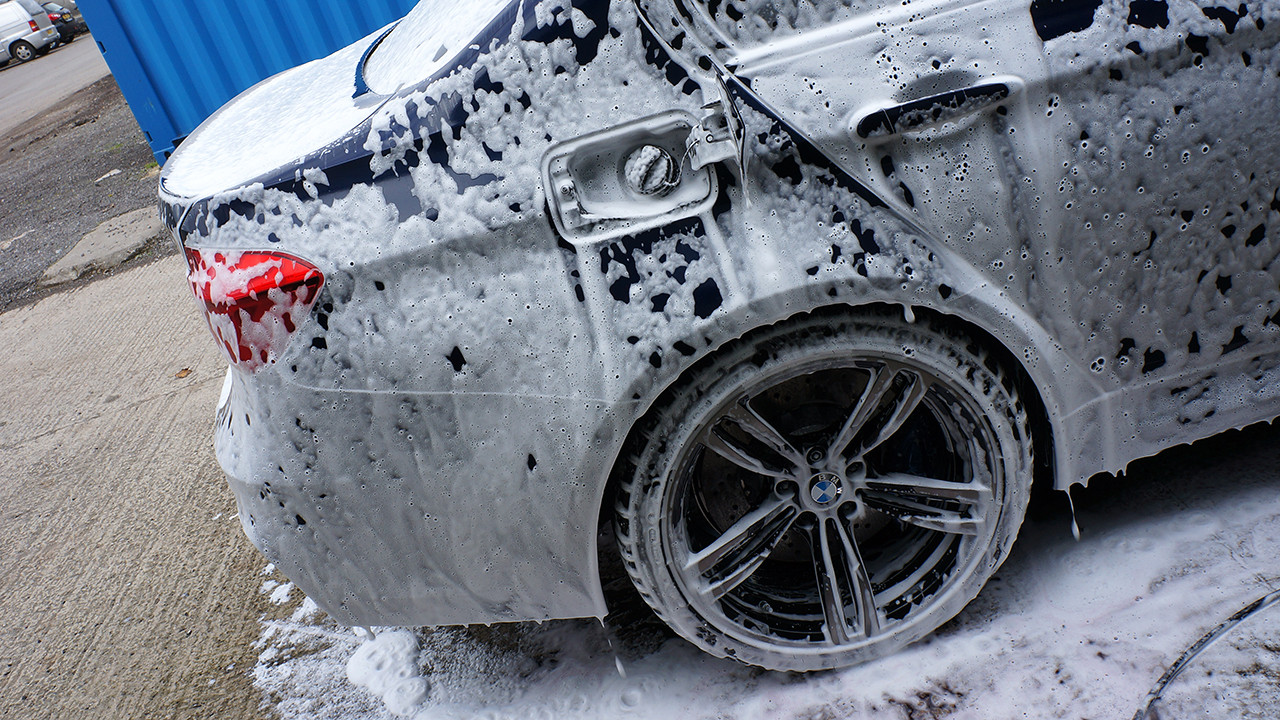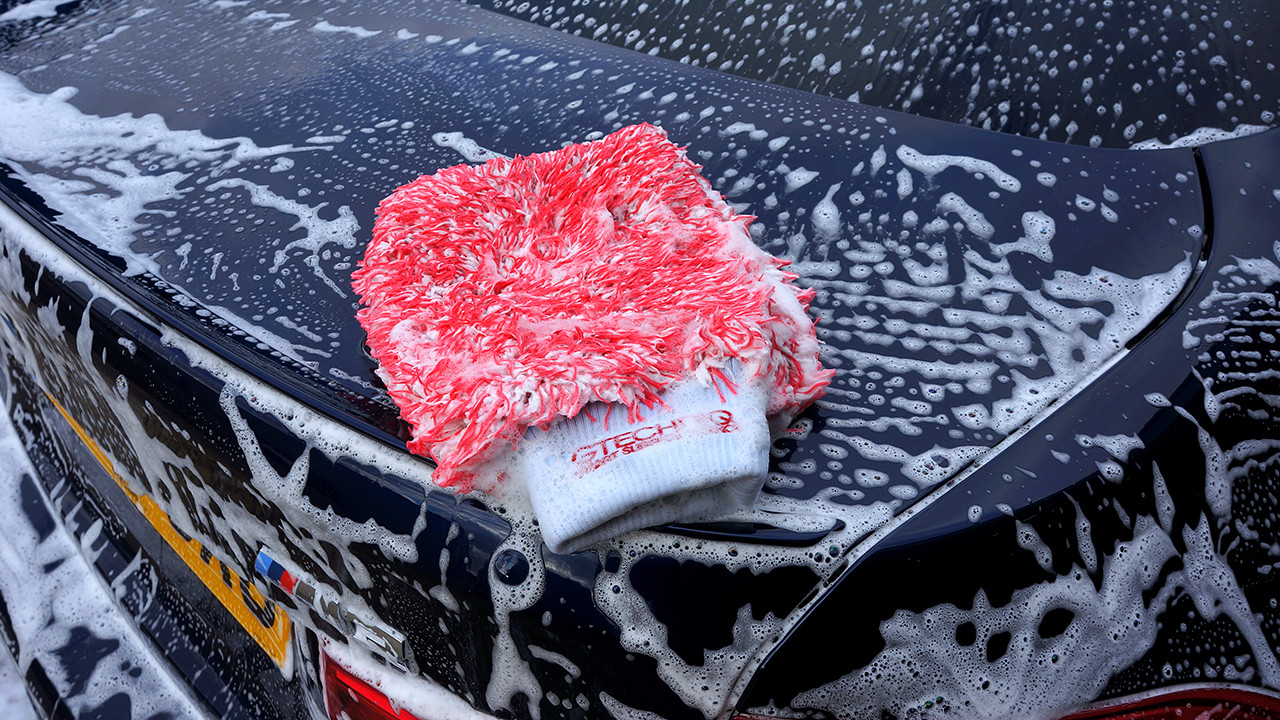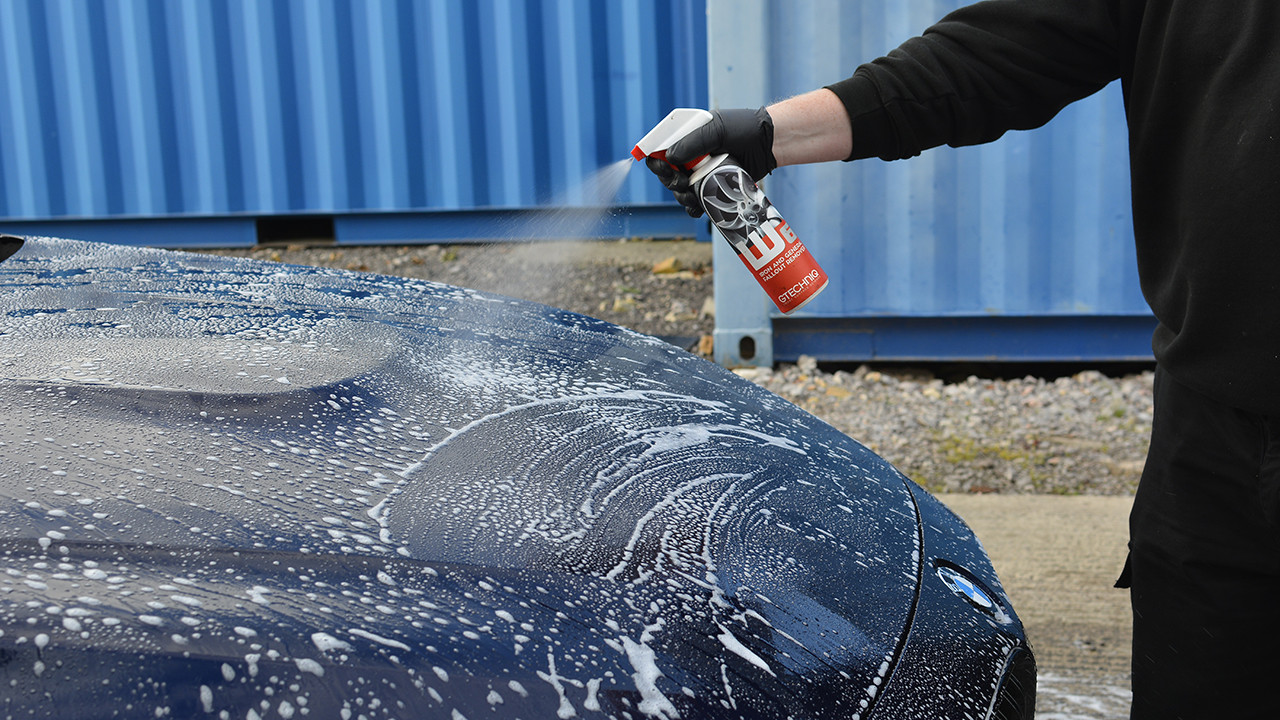 Once clean, the paint was inspected for any defects and was in good order apart from some machine polishing holograms on the bumpers and some isolated scratches on a few panels, these were easily removed with a single stage machine polish.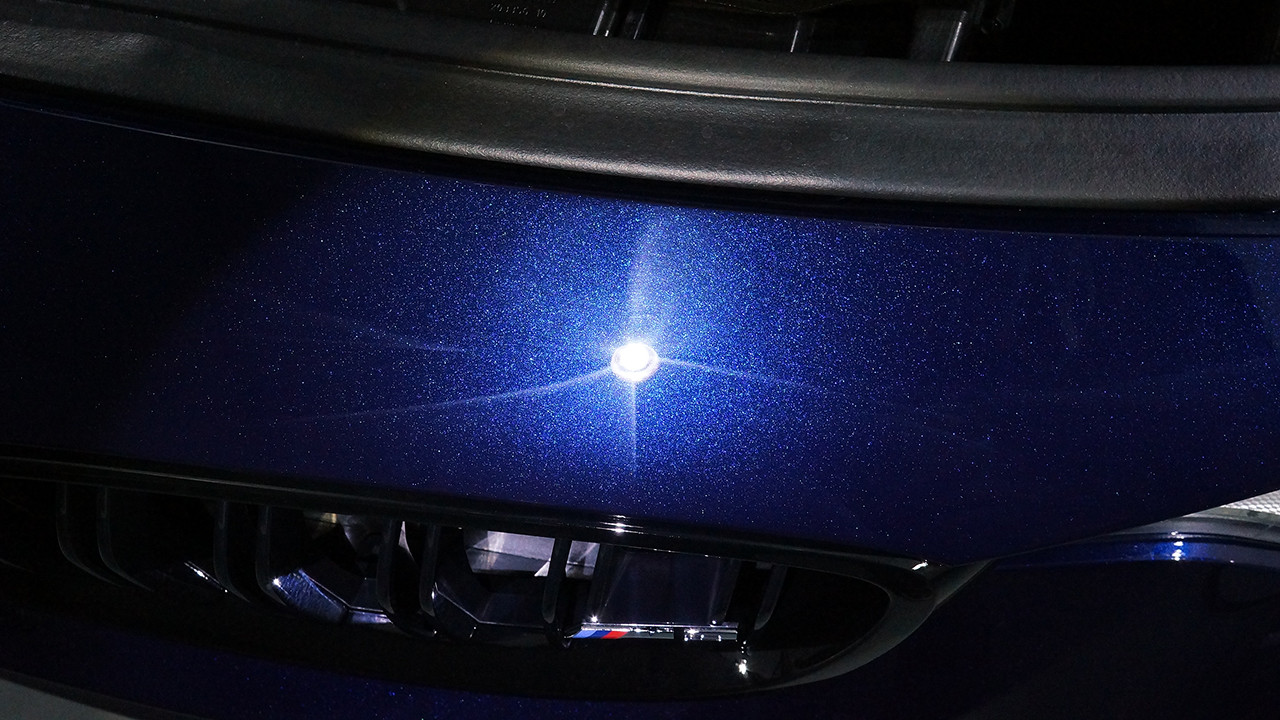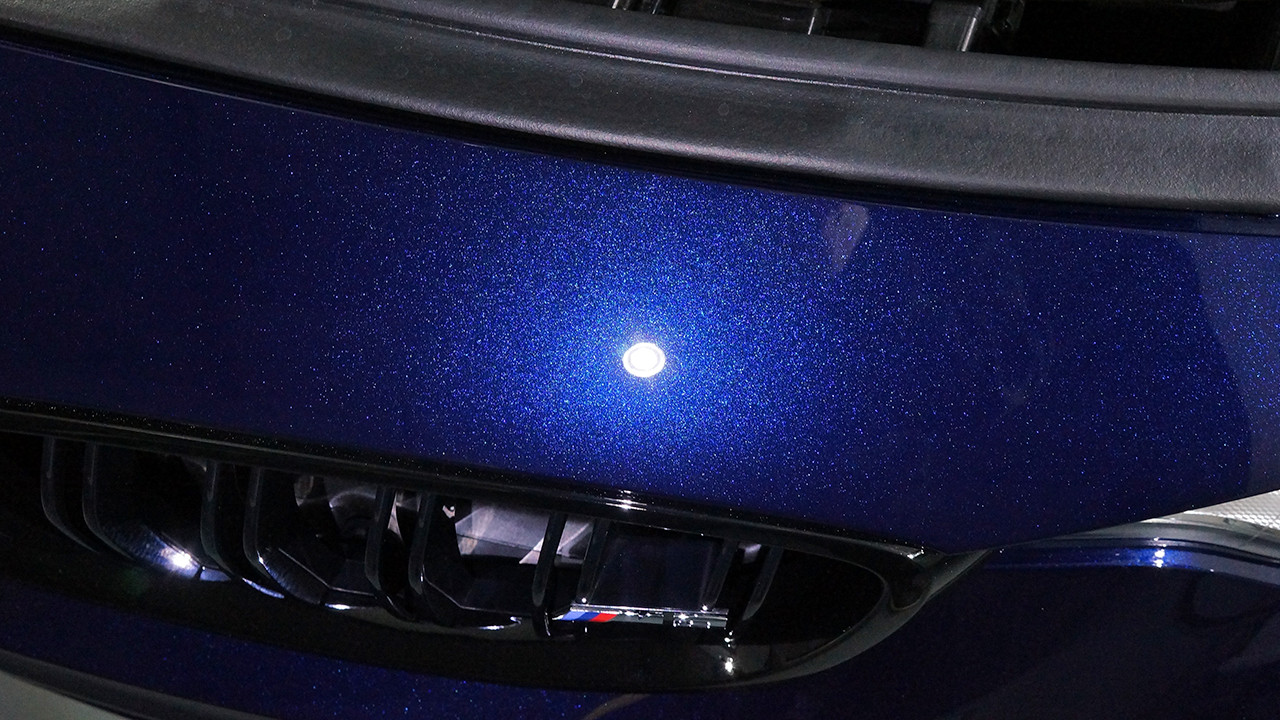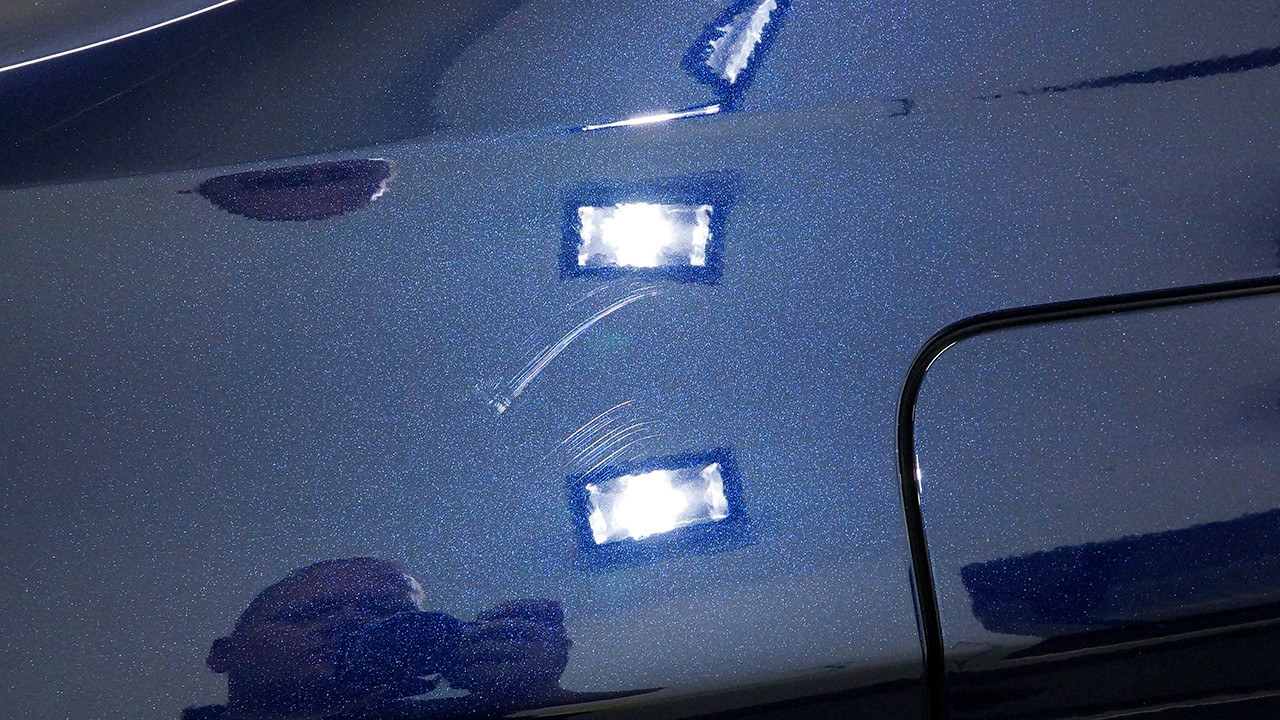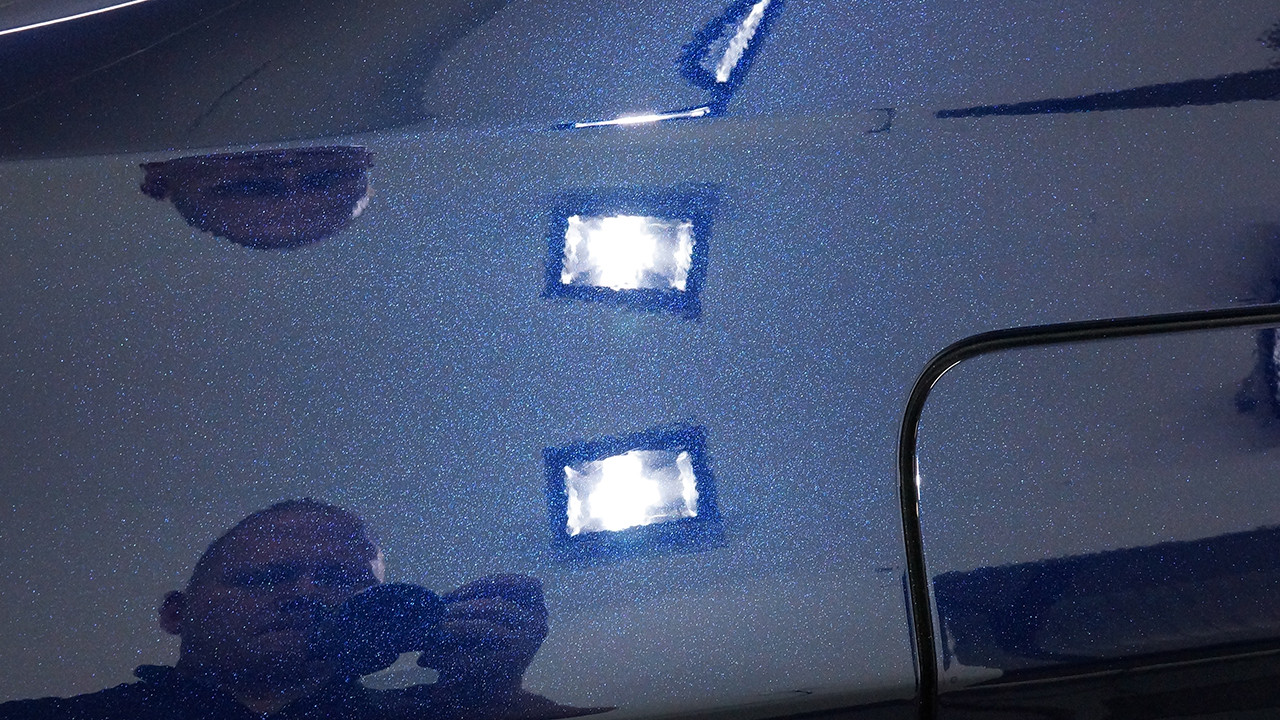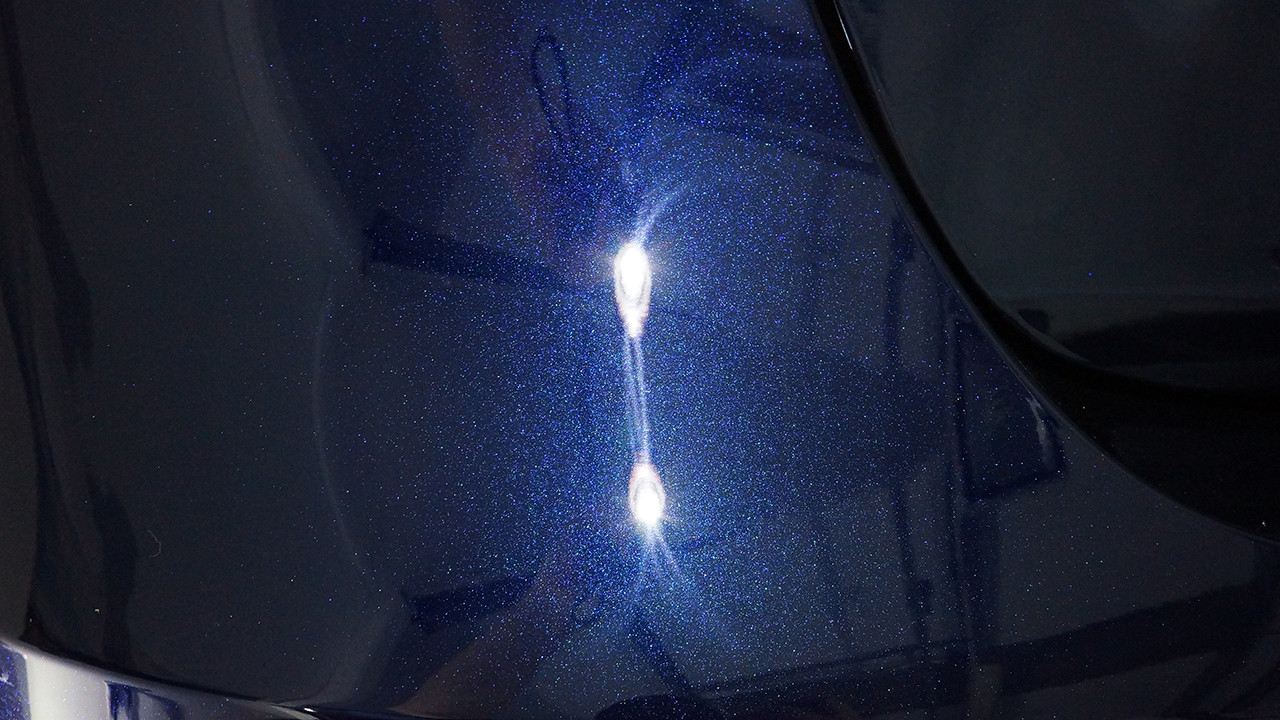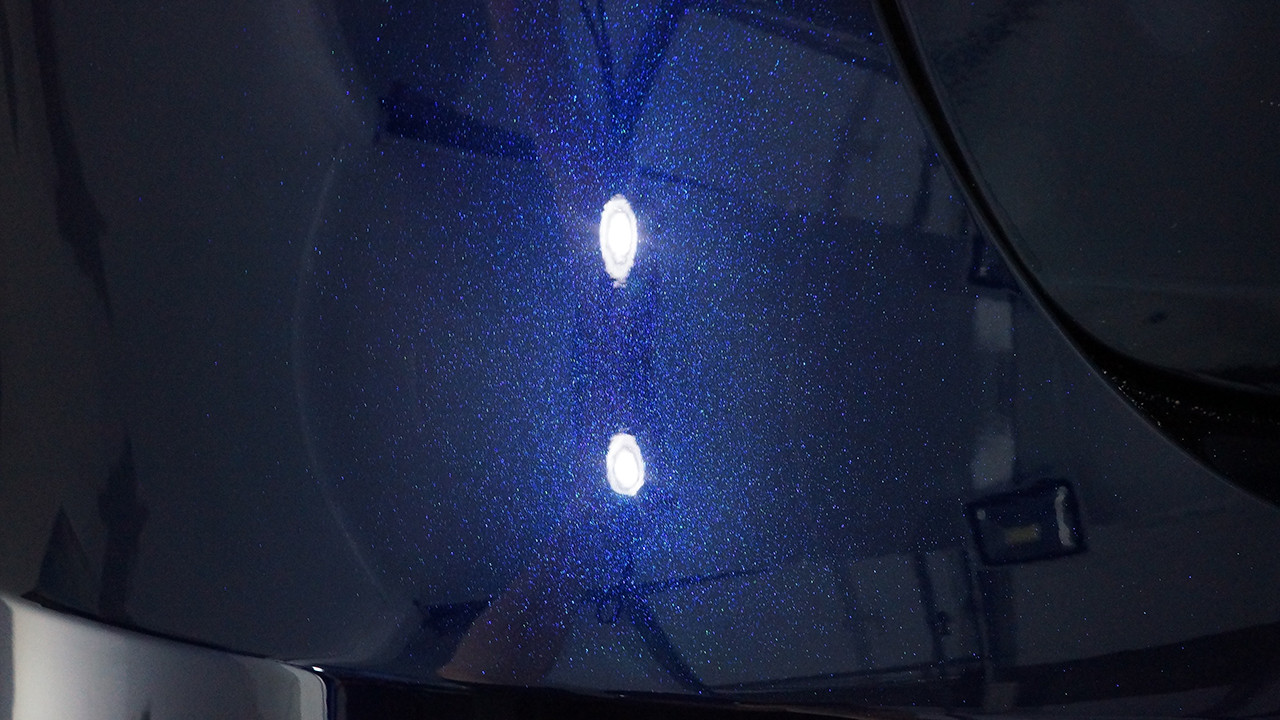 Paintwork now defect free and very glossy after a light machine polish.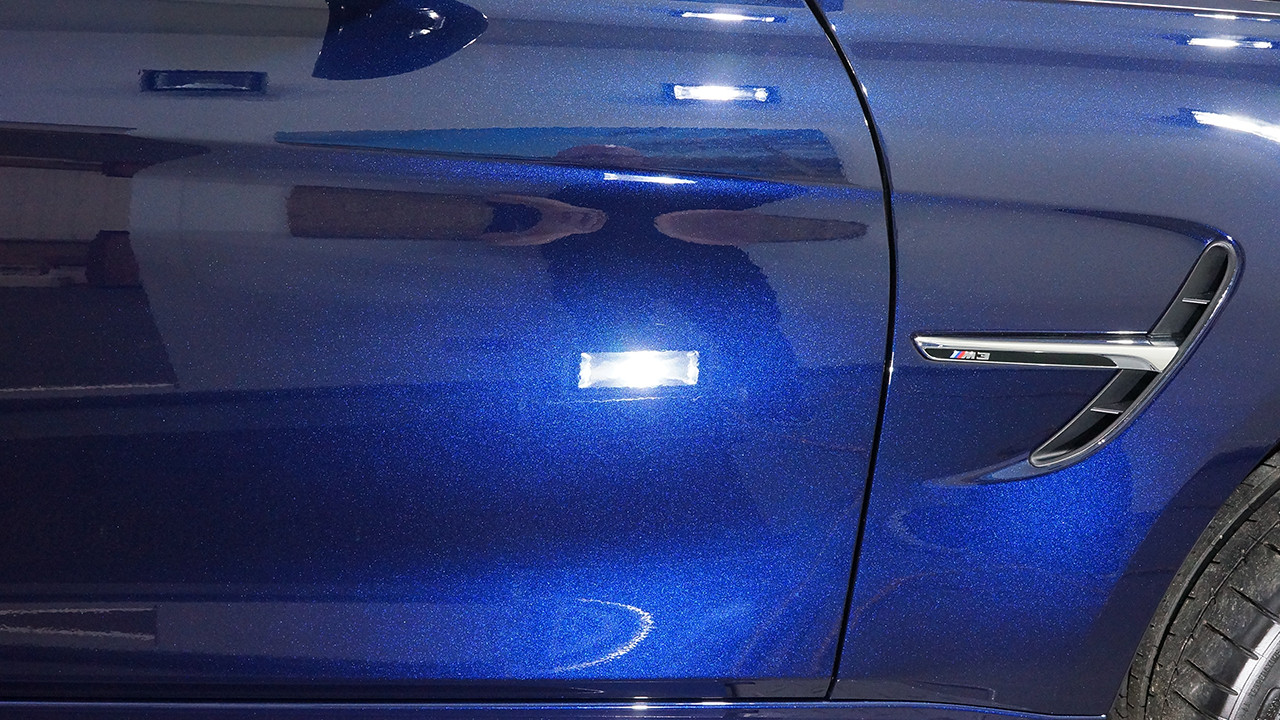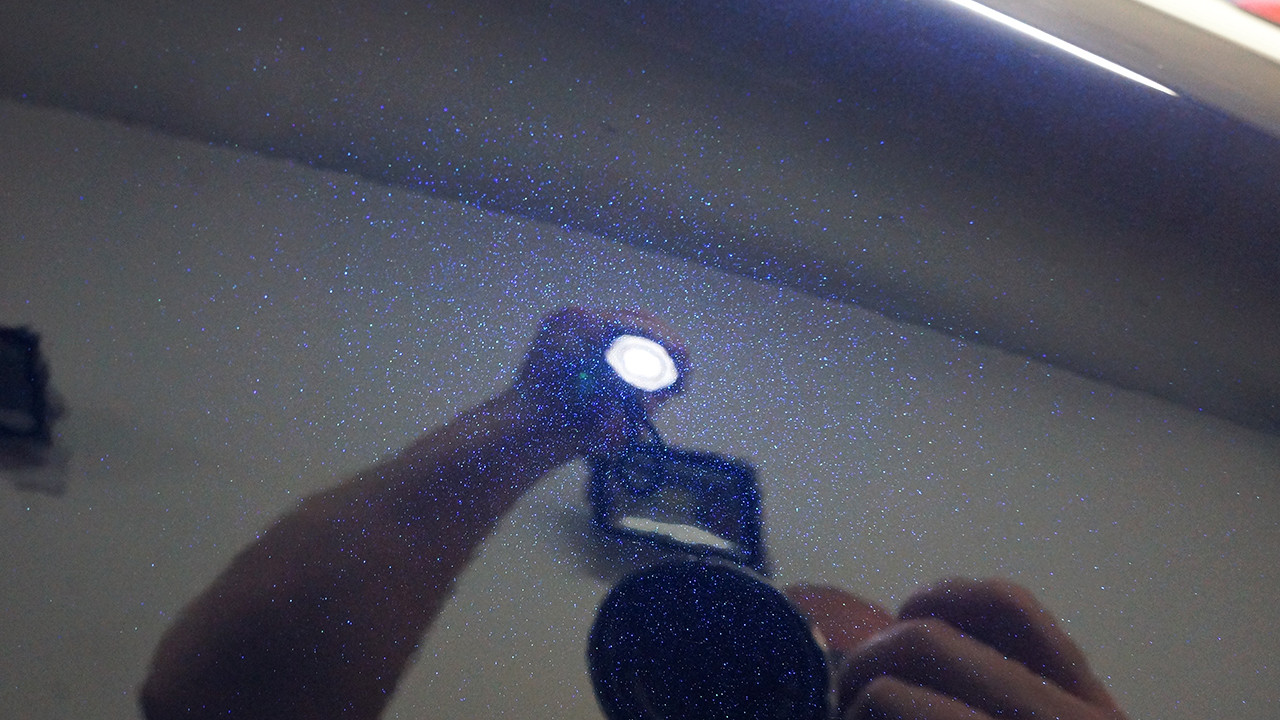 With the machine polishes complete the vehicle was then jet washed down to remove any dust in preparation for the installation of paint protection film.
BMW M3 Paint Protection Film Installation
Paint Protection Film, also known as "PPF" and "Clear Bra", is the absolute best way to protect your car's paint from the everyday wear and tear from being driven on road, allowing your car to stay looking new indefinitely. This film acts as a barrier, deflecting gravel and debris, preventing unsightly stone chips and other types of road rash.
All paint protection films are not created equal unfortunately, and as a result many of the films out there look great upon installation only to rapidly degrade, yellow, and fade tarnishing the image of an otherwise beautiful performance car. Thankfully due to a number of technologies including a protective self-healing clearcoat, these are issues that both XPEL Ultimate and Suntek film do not have to deal with. It is what we install on every car that comes to us for paint protection film, and both are backed by a warranty.
This customer requested we protect the bonnet, bumper, side skirts and side mirrors.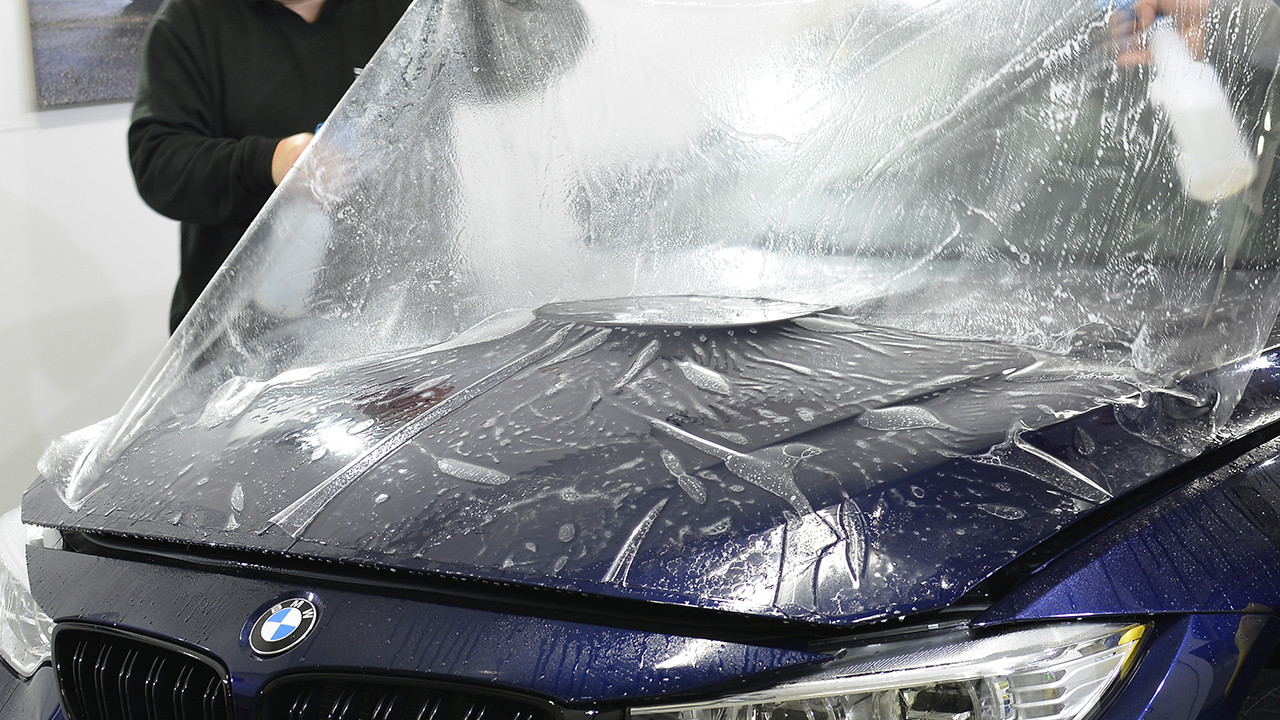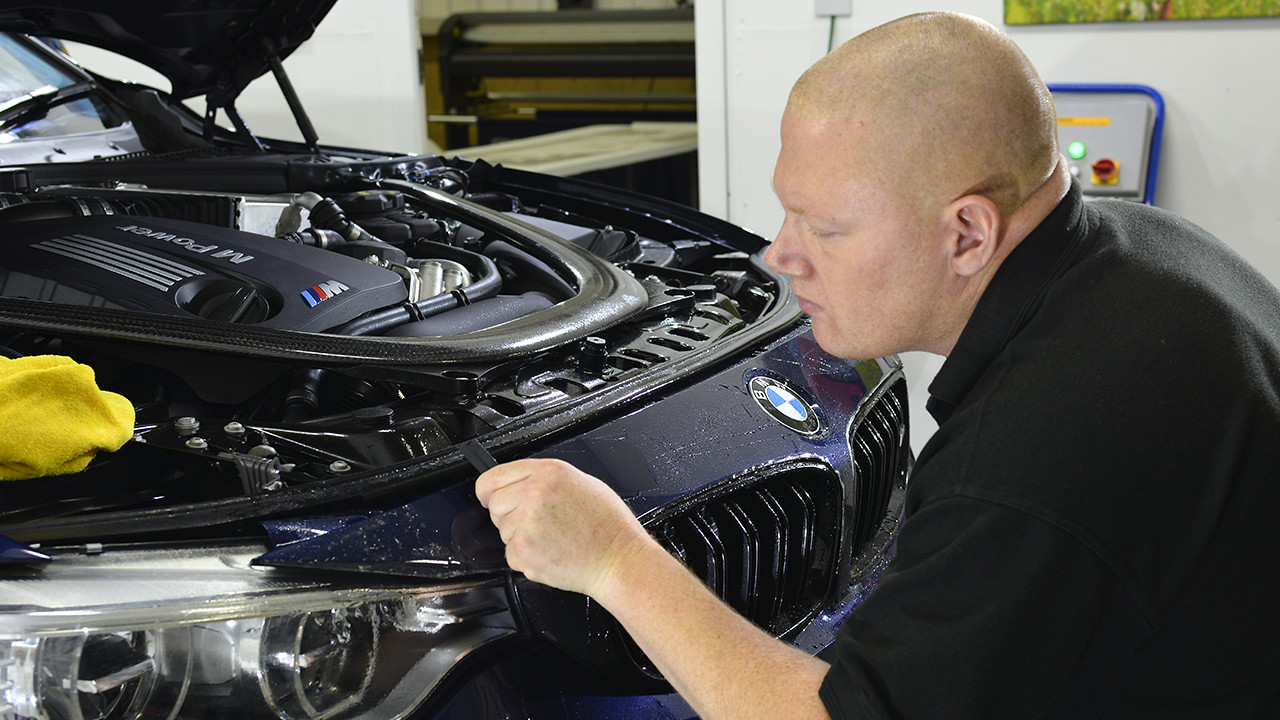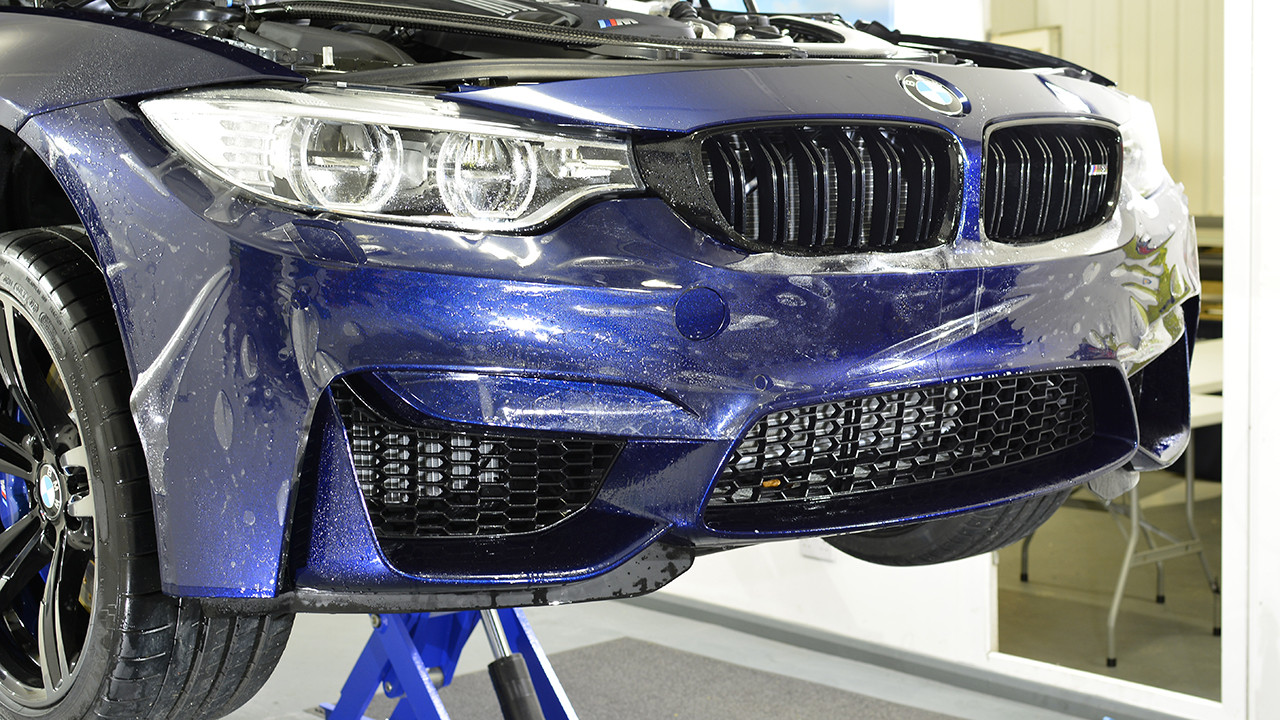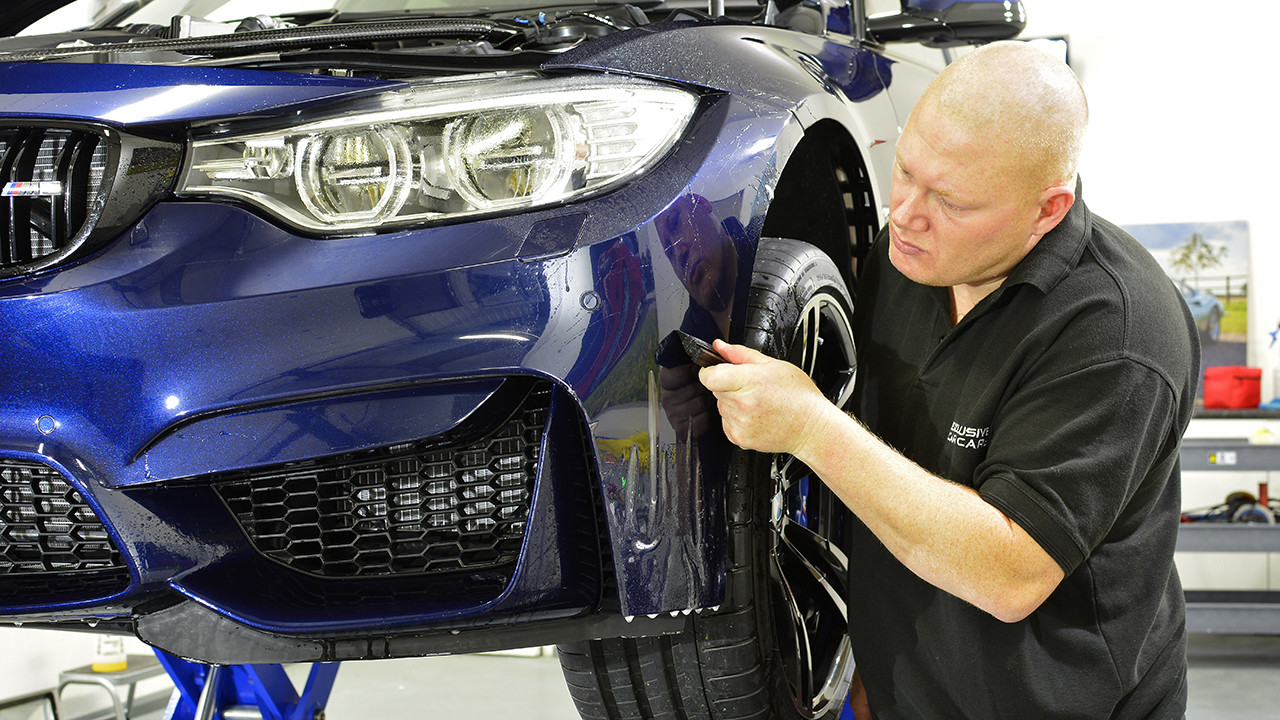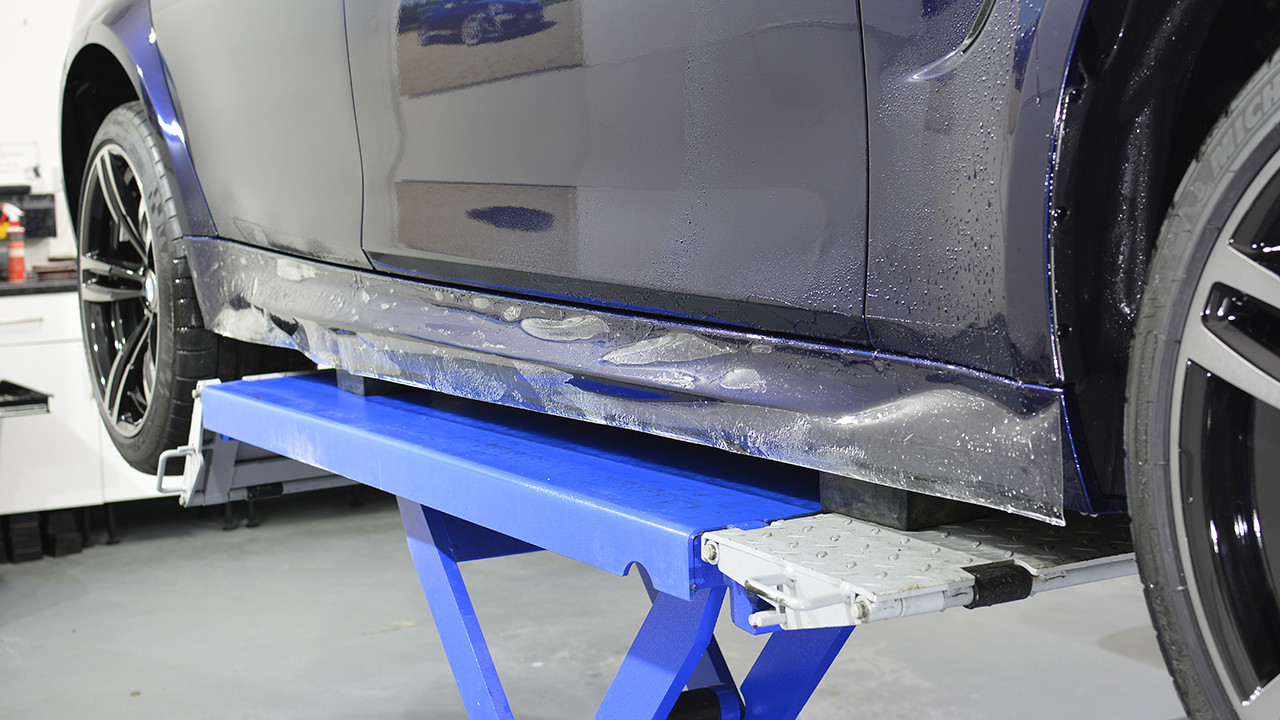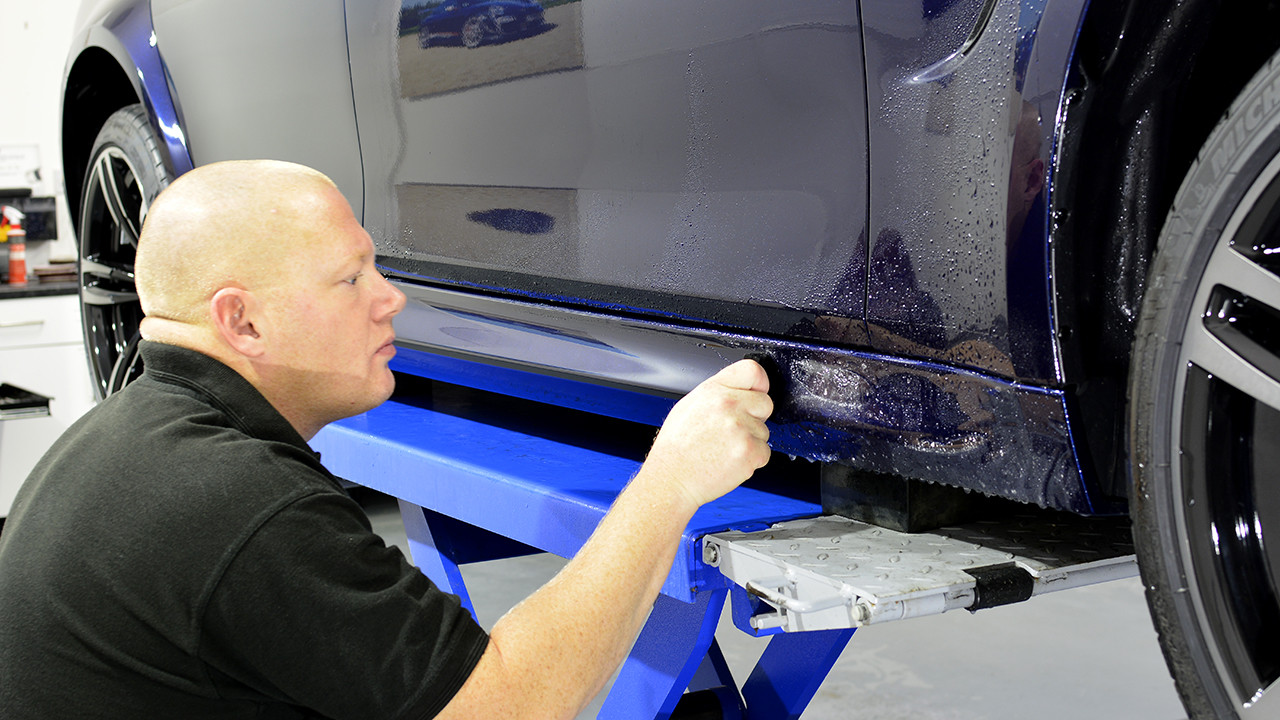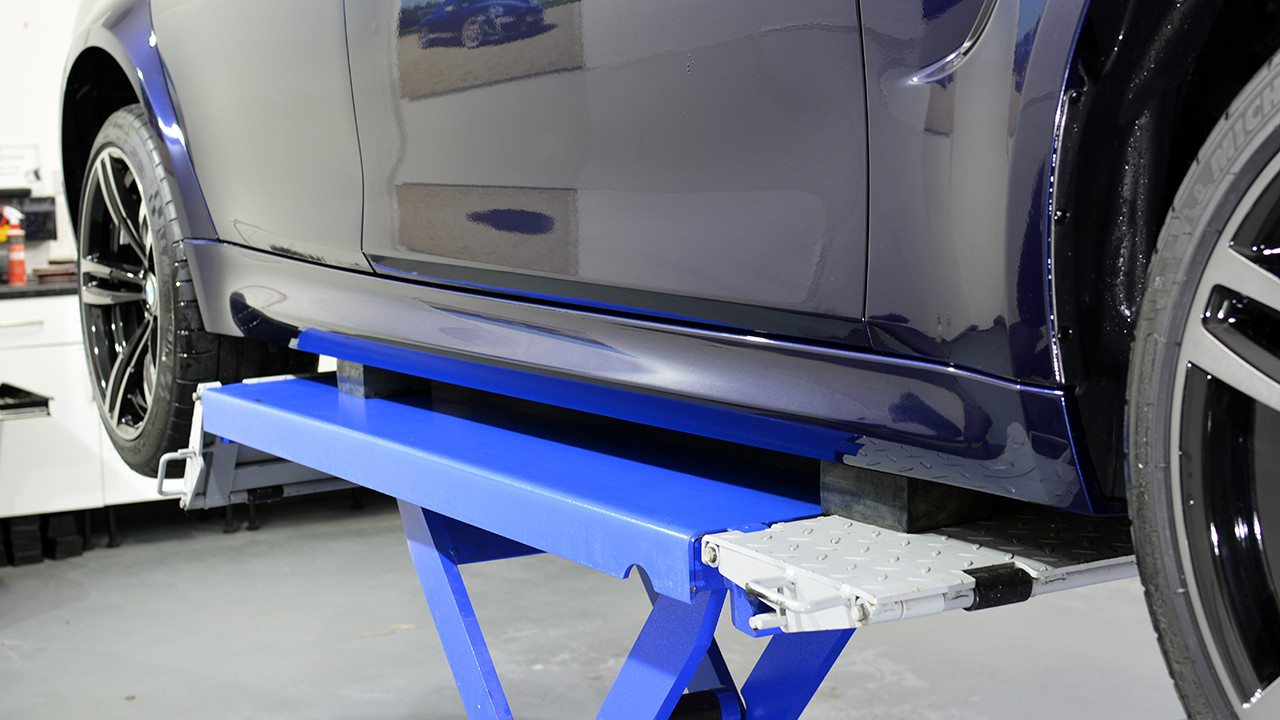 After the film had some time to dry, we came back and finished wrapping all the edges for a seamless look.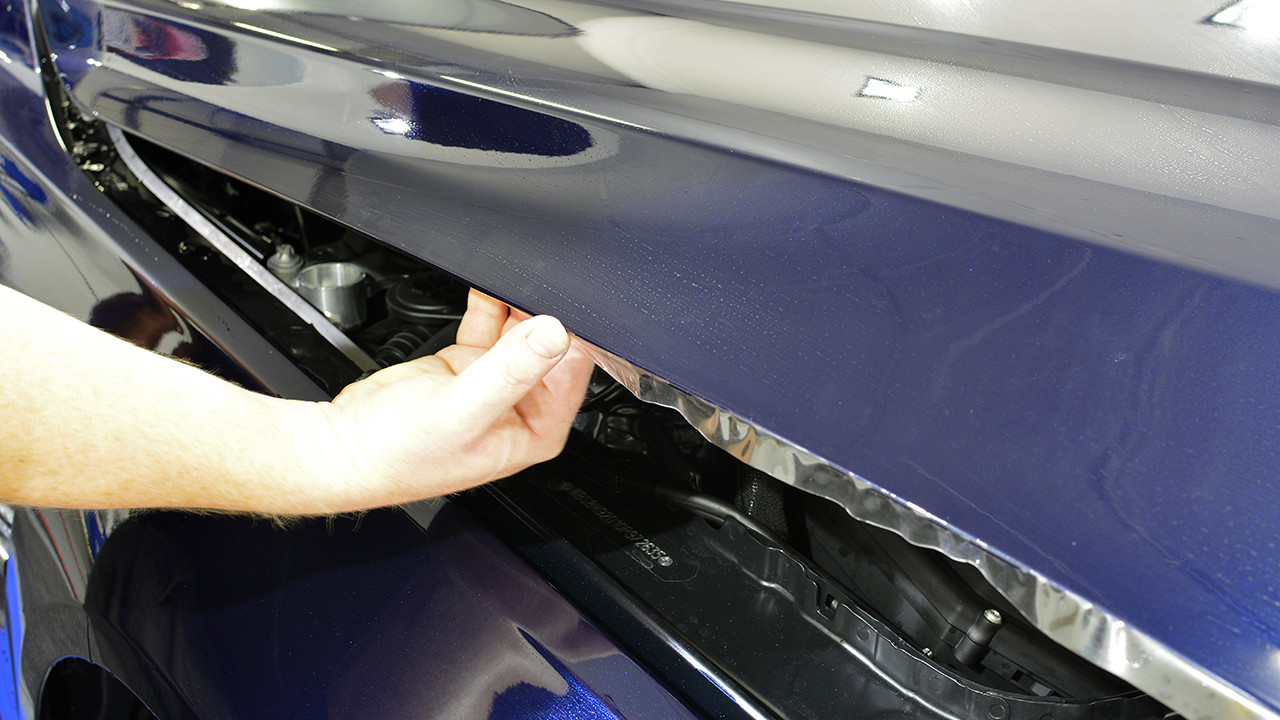 With the application of the paint protection film completed we then set about protecting the exterior and interior surfaces which consisted of –
Paint Protection Film – Gtechniq EXO
Paintwork & Lights – Gtechniq CS Black (Crystal Serum topped with EXO)
Wheels & Exhaust Tail Pipes – Gtechniq C5 Wheel Armour
Glass – Gtechniq G1 Clearvision Smart Glass
Leather – Gtechniq L1 Leather Guard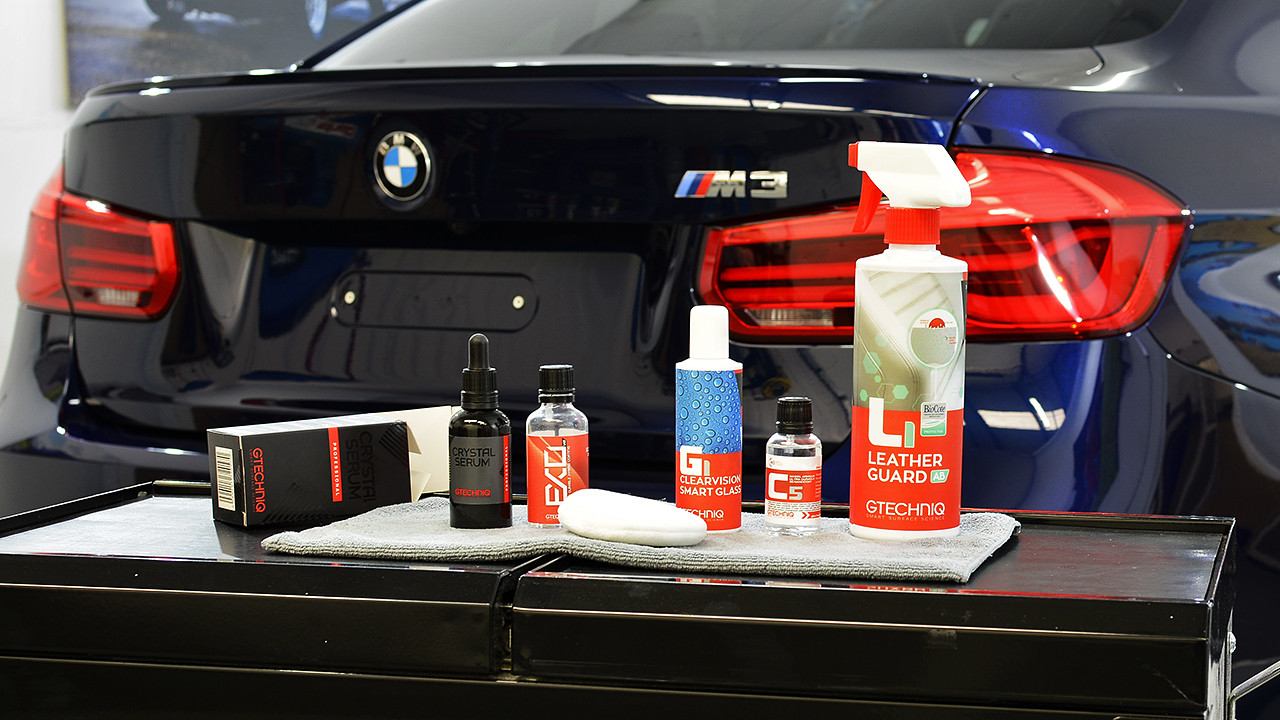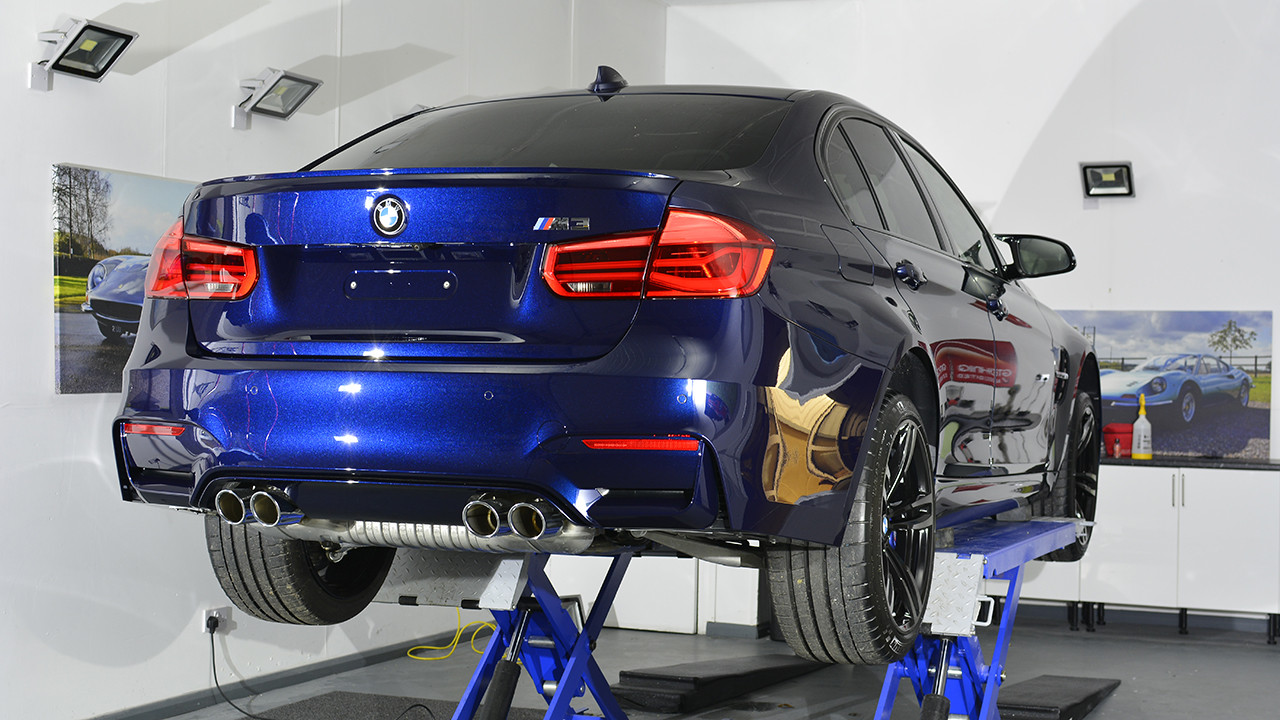 And a few shots of the M3 all completed….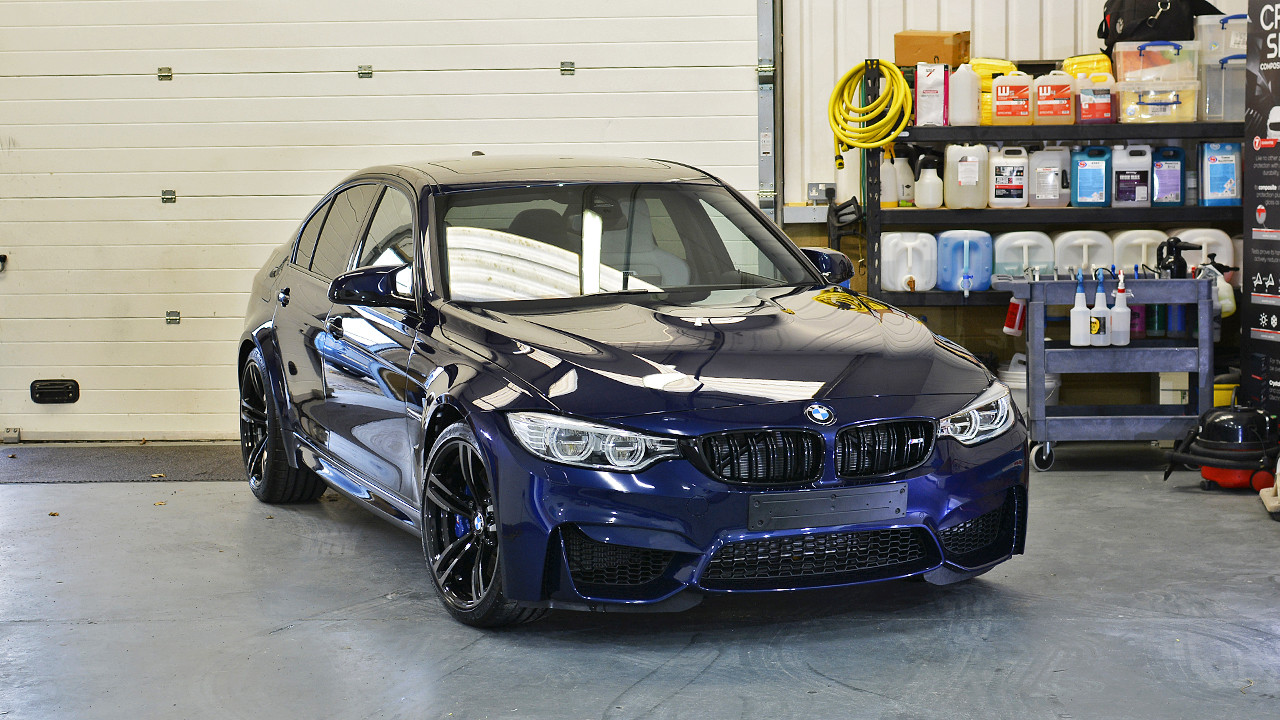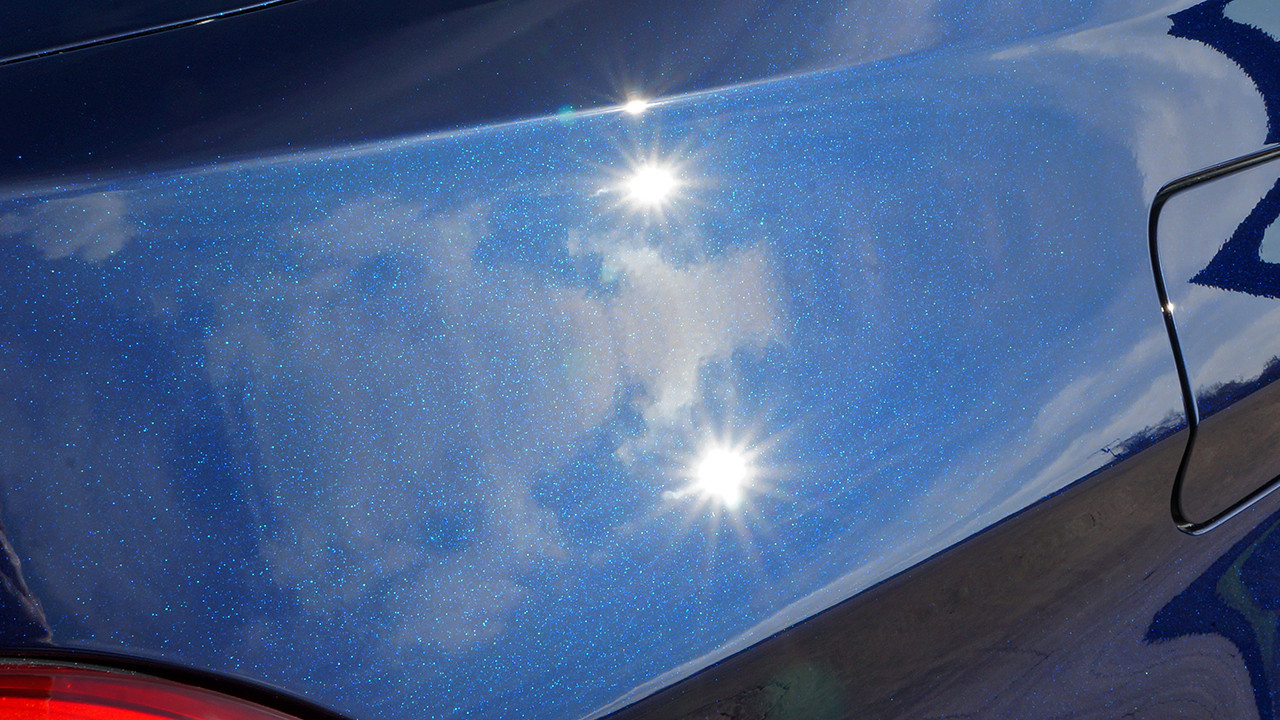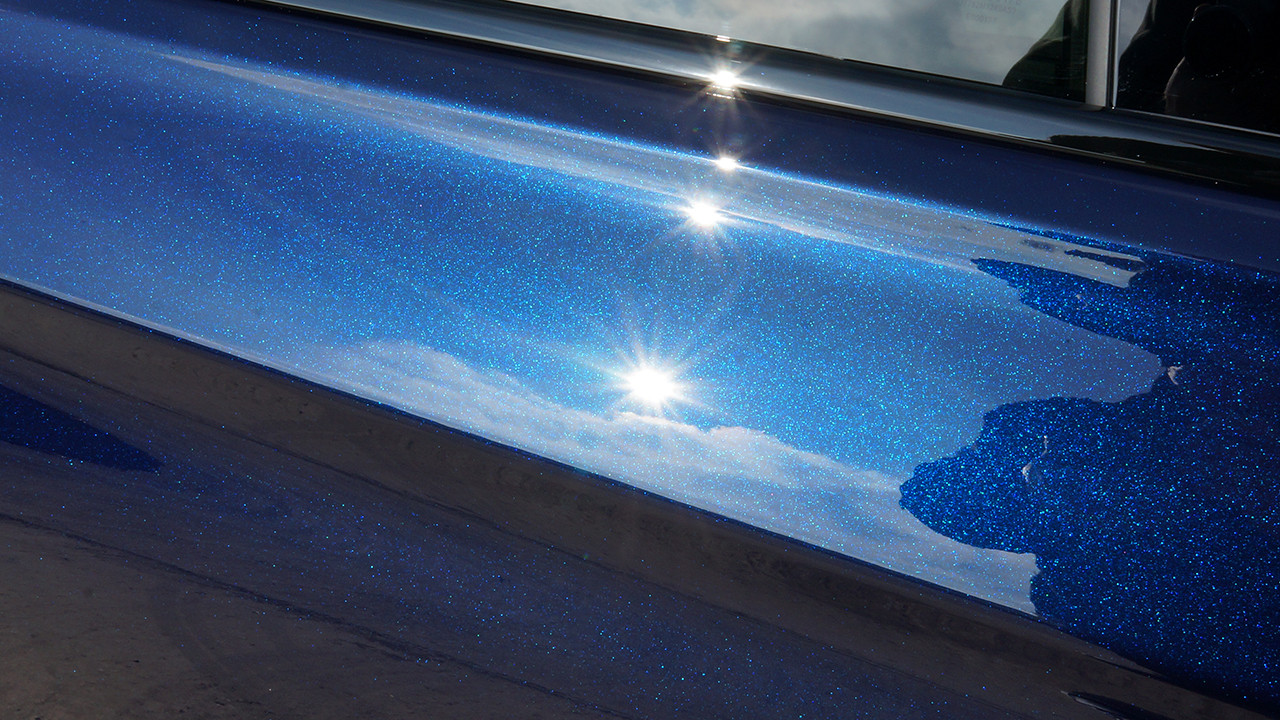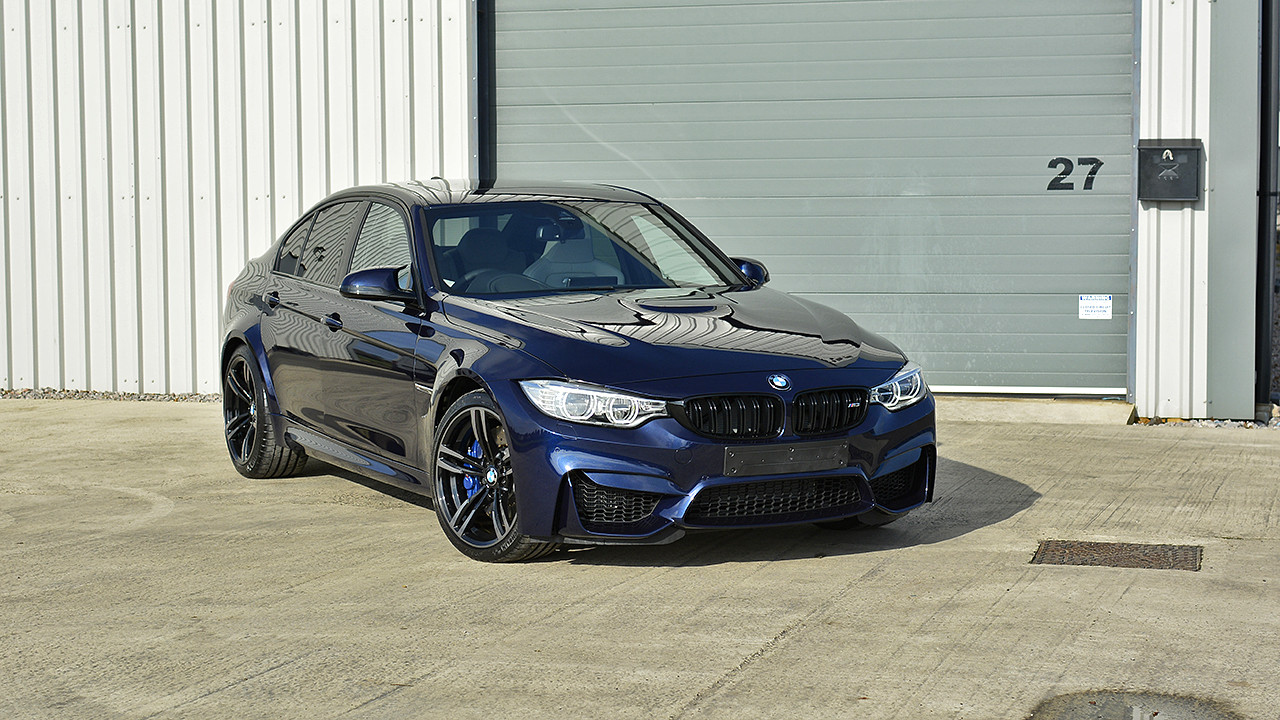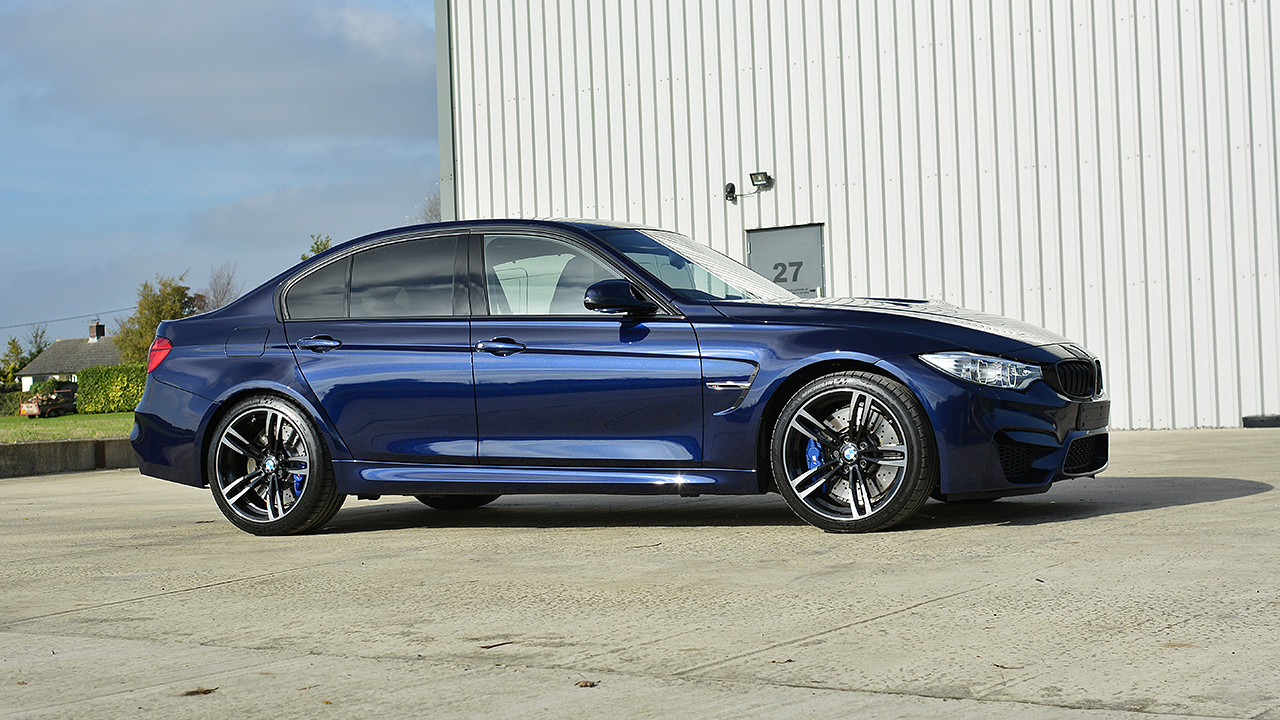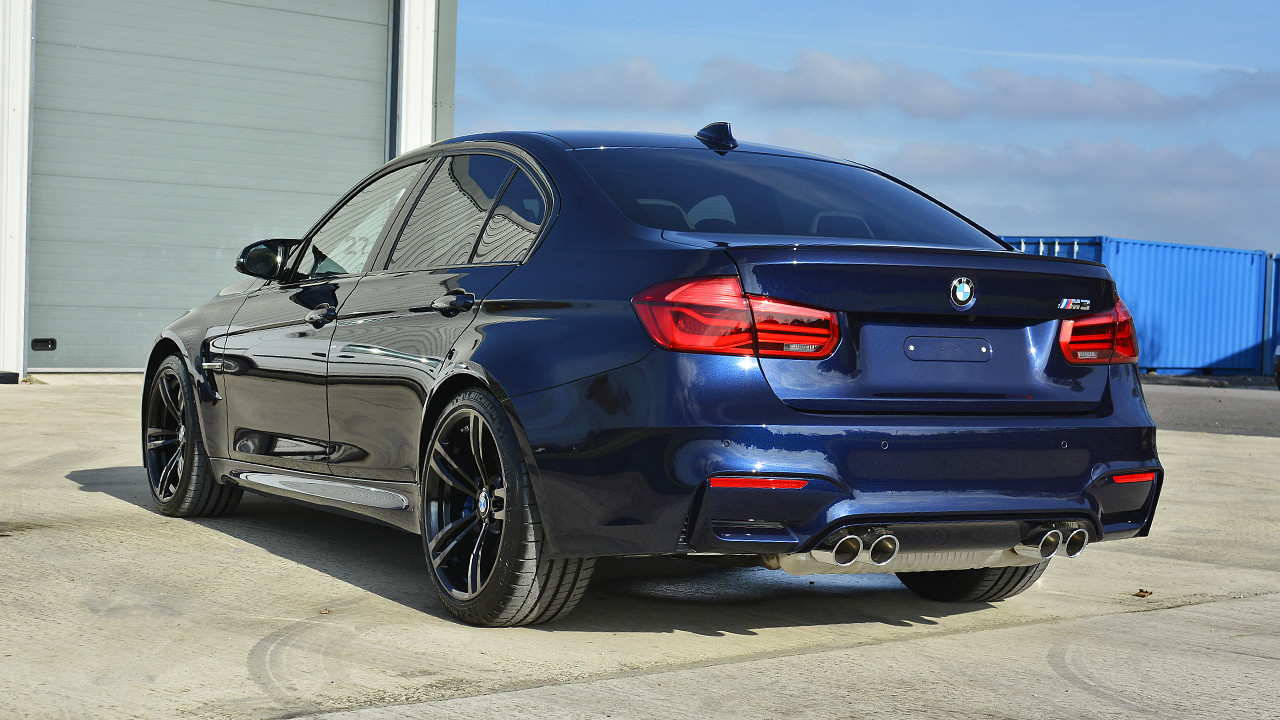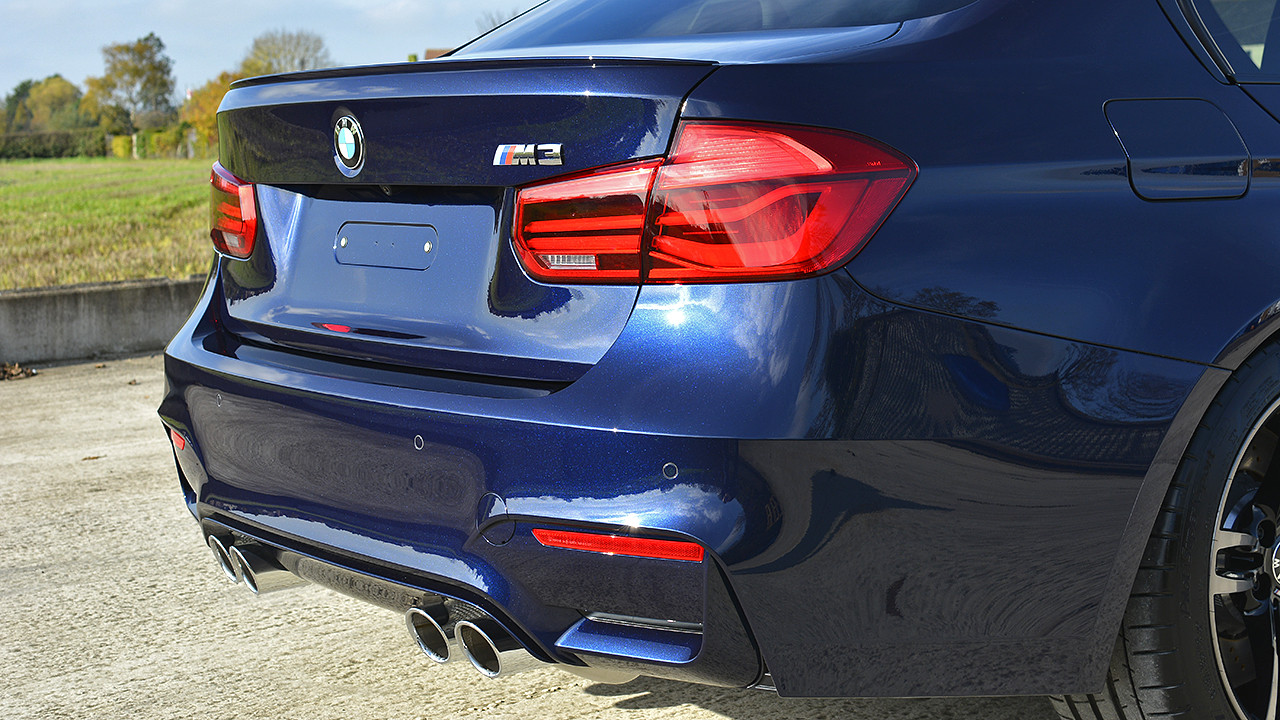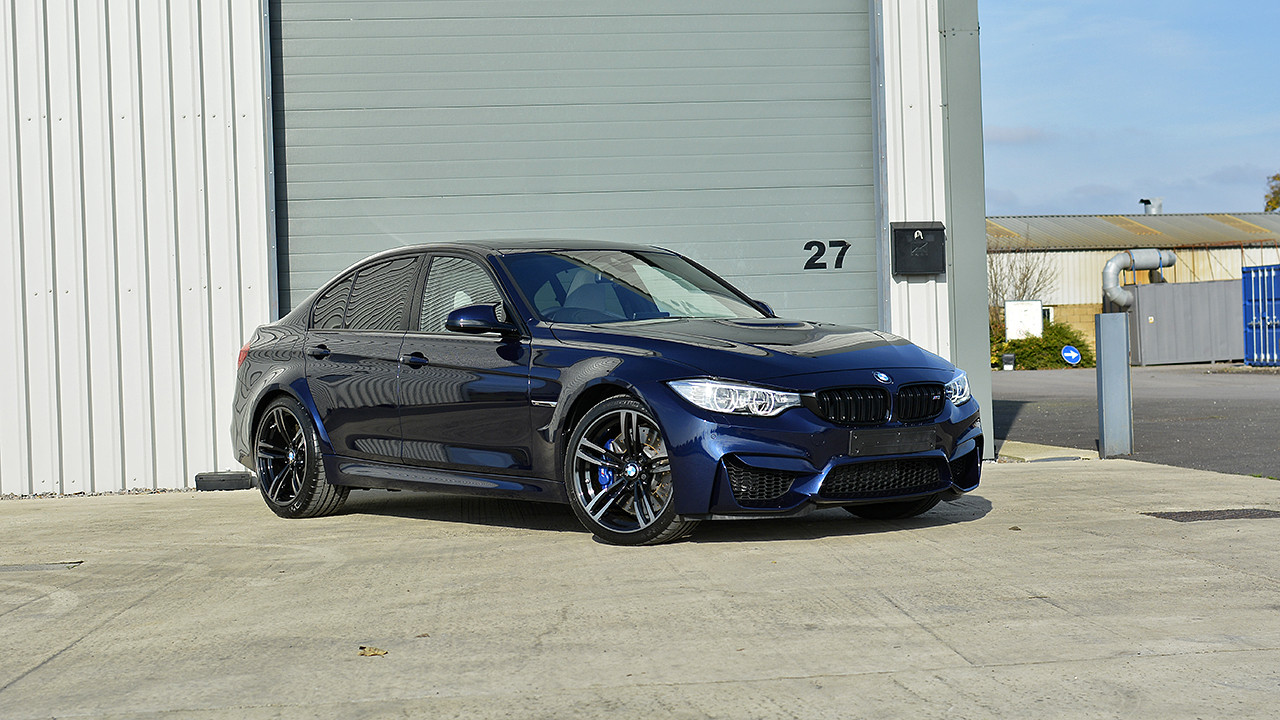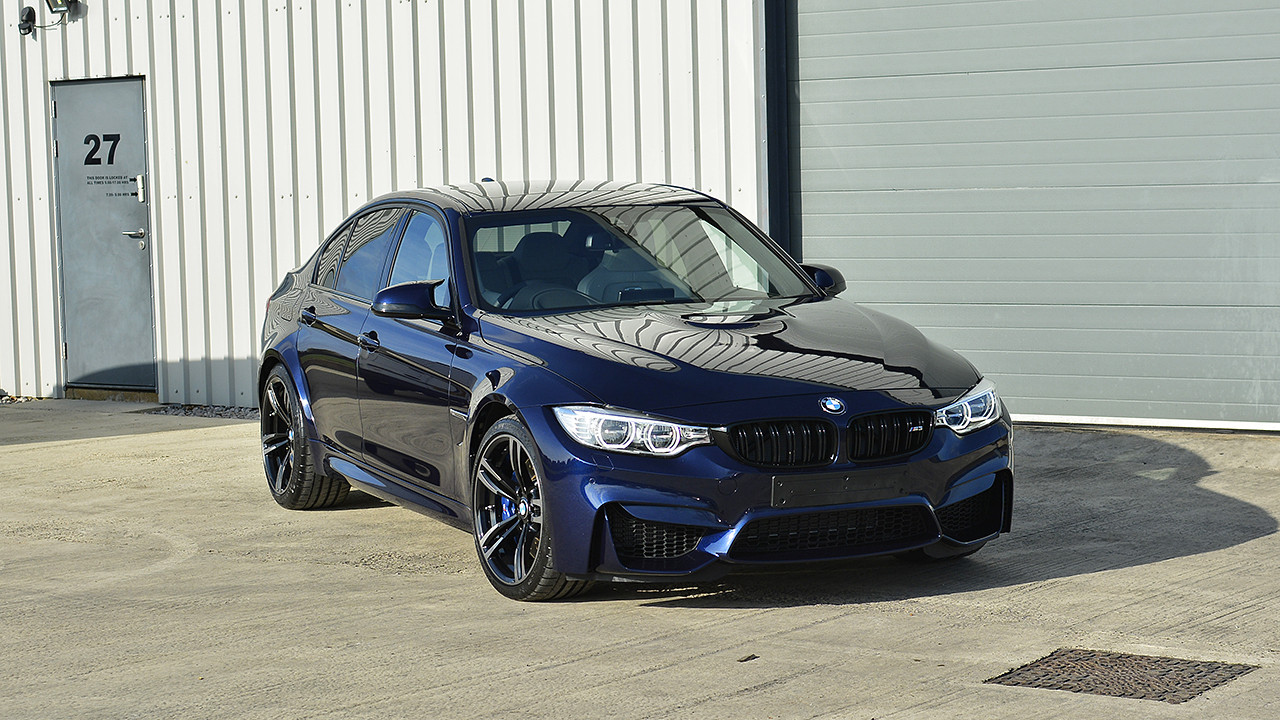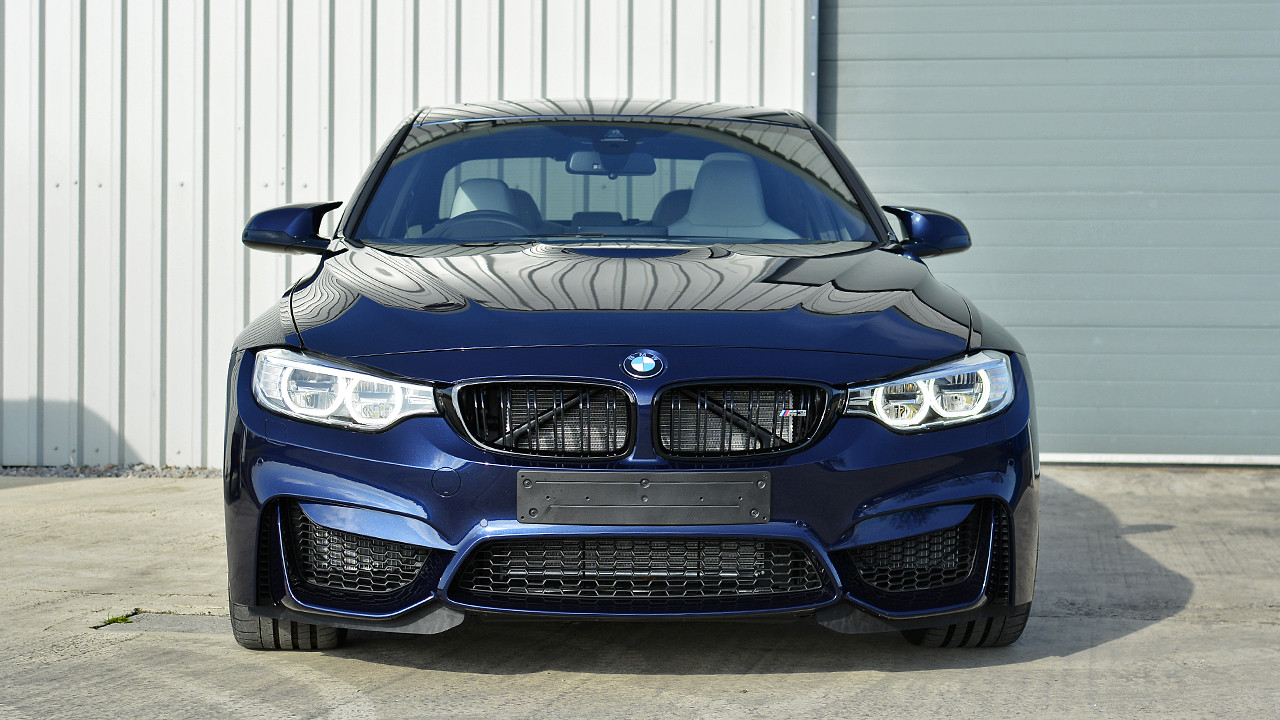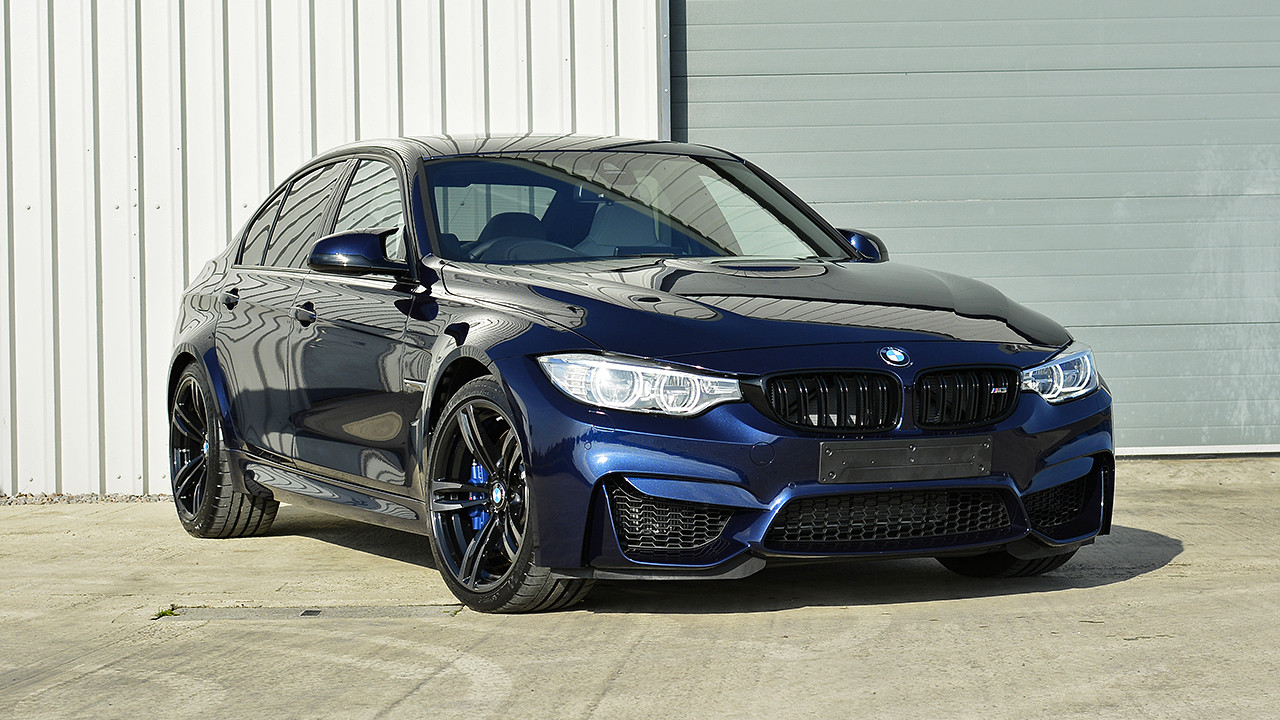 If you would like to book your own New Car Detail, or find the perfect detailing package for your BMW M3, contact us today so that we can better assist you in all of your vehicle reconditioning needs.