The Boxster Spyder is the most extreme version of Porsche's 981 Boxster. It is lighter by 30kg, longer by 10 millimetres and lower by 11 millimetres compared with the Boxster GTS. The front is more aggressive in its design and there are distinctive streamlined humps behind the rollover hoops which is a tribute to the 718 Spyder of the 1960s.
The owner of this brand new Porsche Boxster Spyder had arranged for the vehicle to be collected from OPC Bournemouth in an enclosed tranporter and delivered to us so we could carry out our New Car Preparation & Protection Detail. This eliminated the risk of the car picking up any stone chips before the application of paint protection film.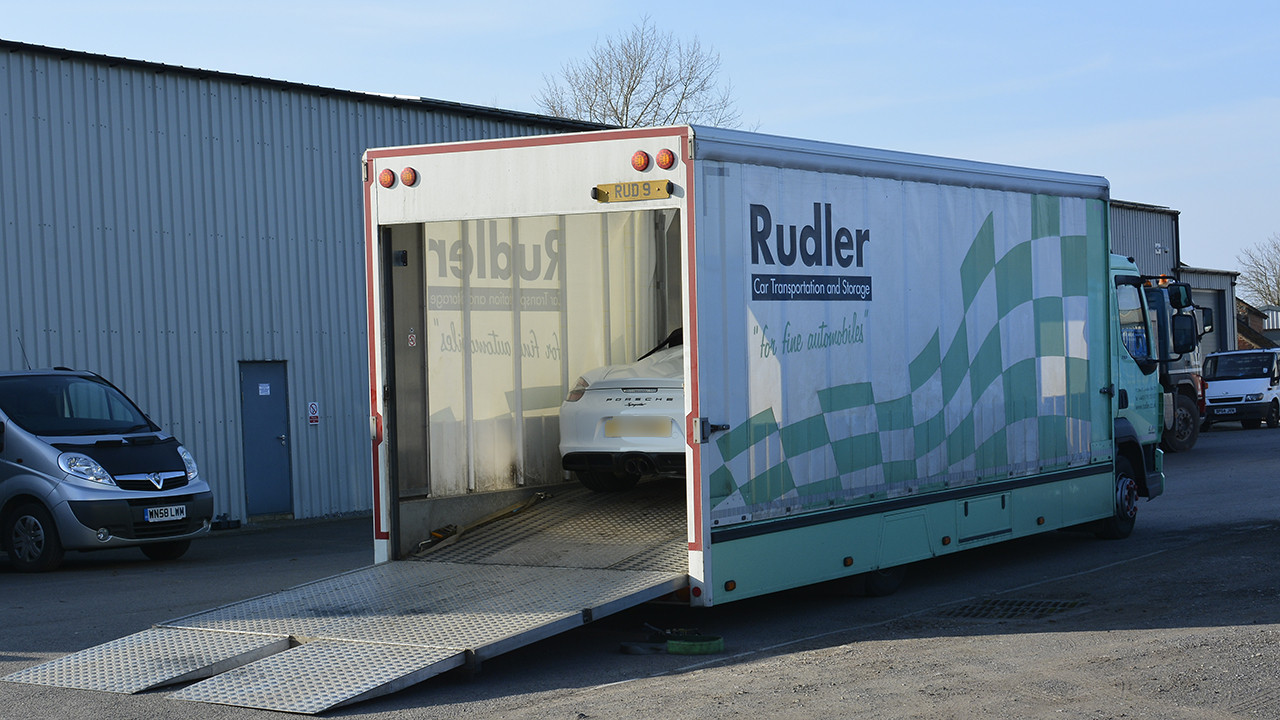 Before any protection could take place, the car was first given a thorough wash and then inspected.
During the inspection process we found some minor swirls and buffer induced holograms on a few panels along with a small ding on the passenger side front wing. A Paintless Dent Repair (PDR) Technician was called in who fixed the ding issue within a few minutes. The repairs are carried out using specialist tools that enable a Technician to "massage" the dent out of a body panel without having to repaint the panel.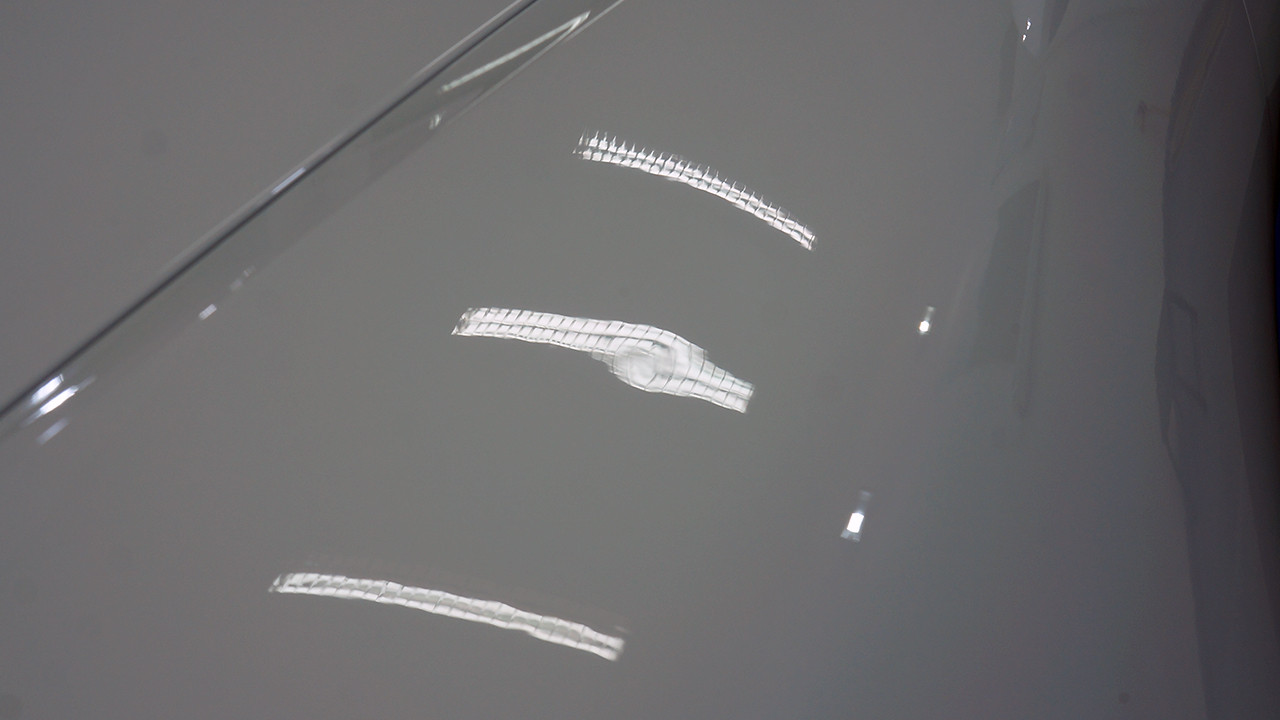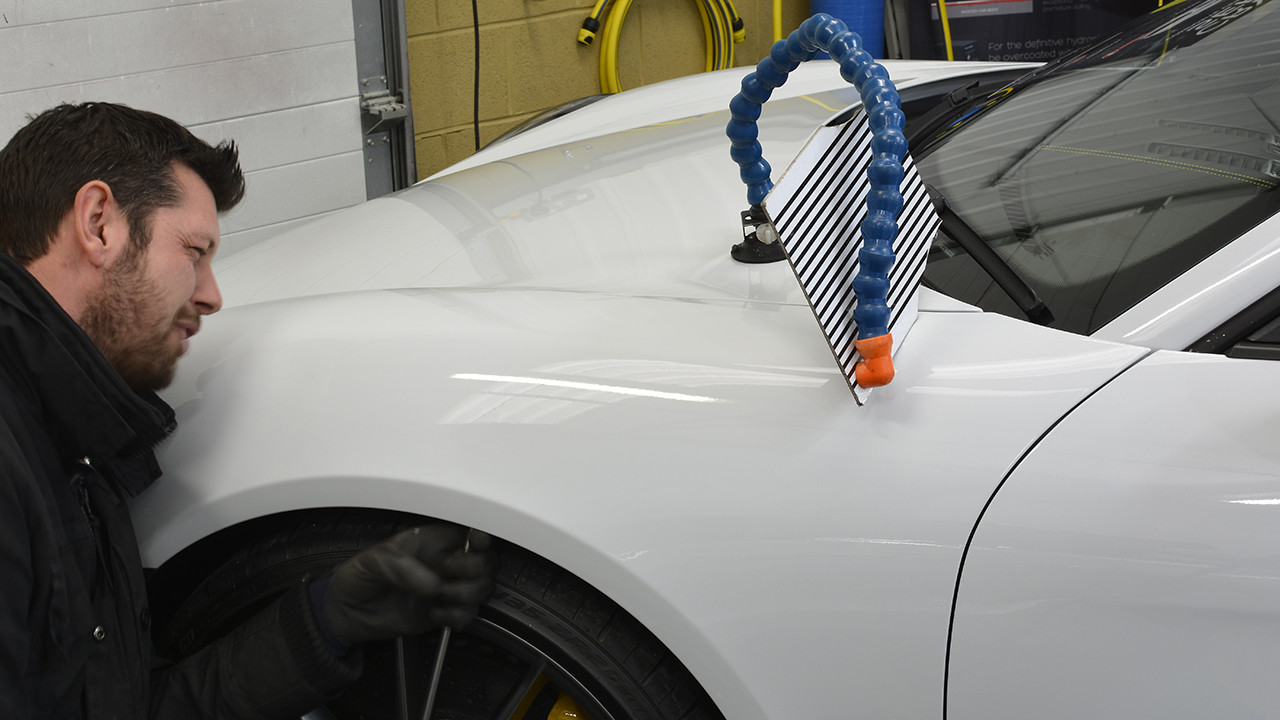 Few shots taken during the machine polishing stages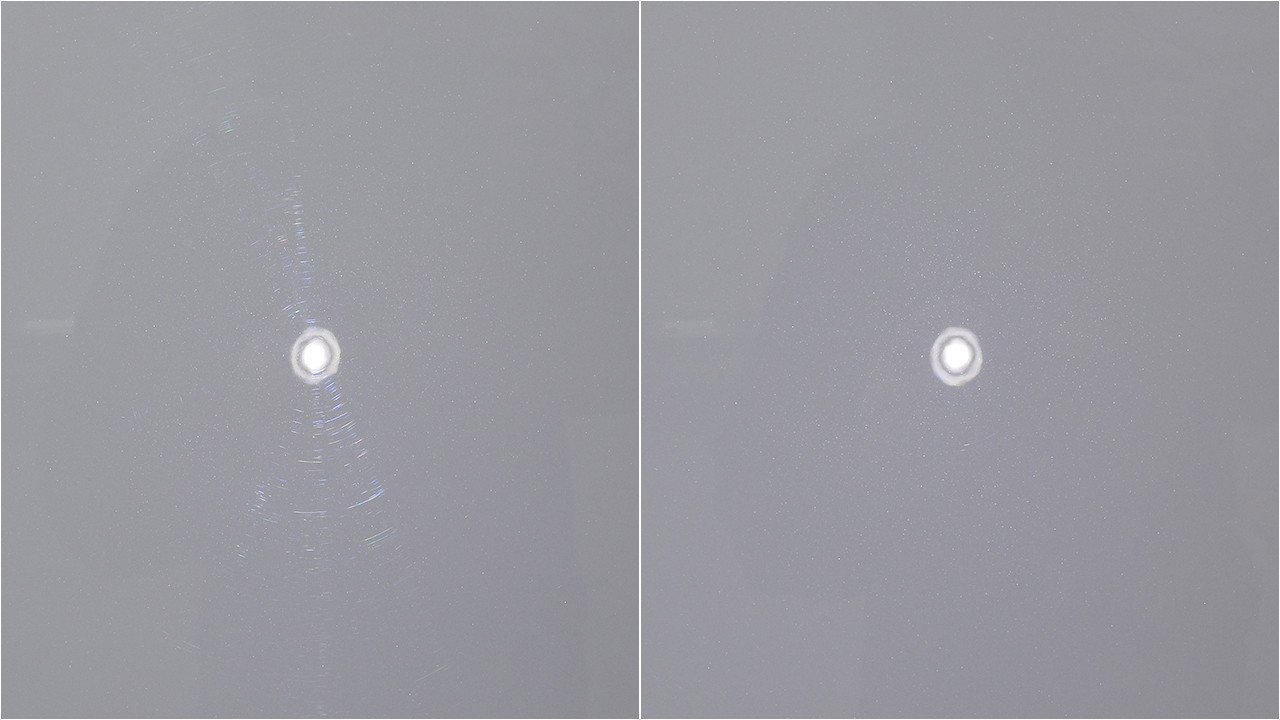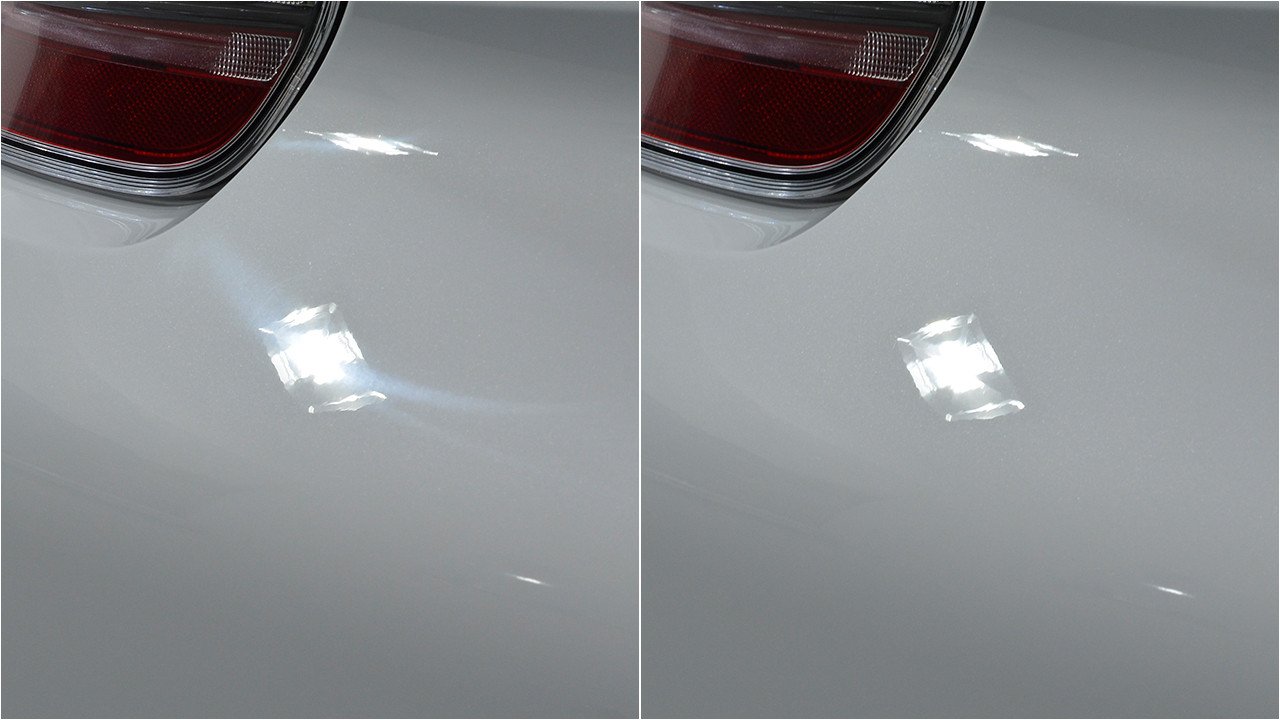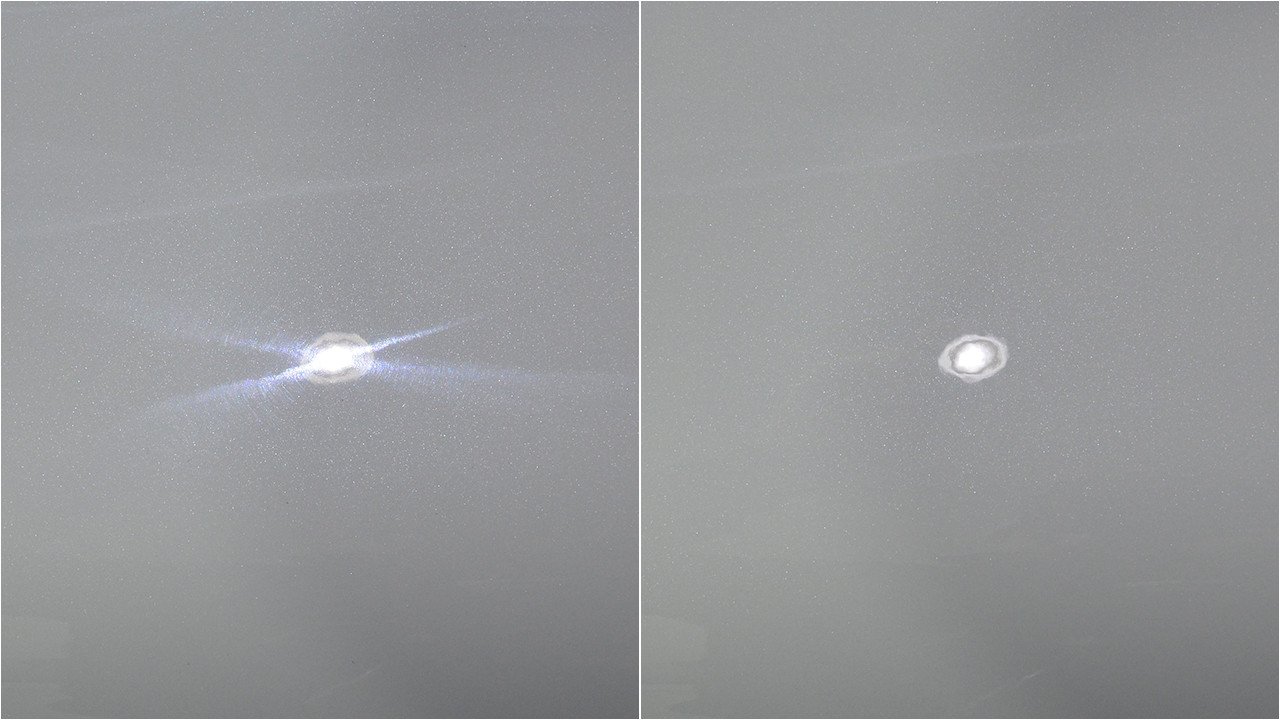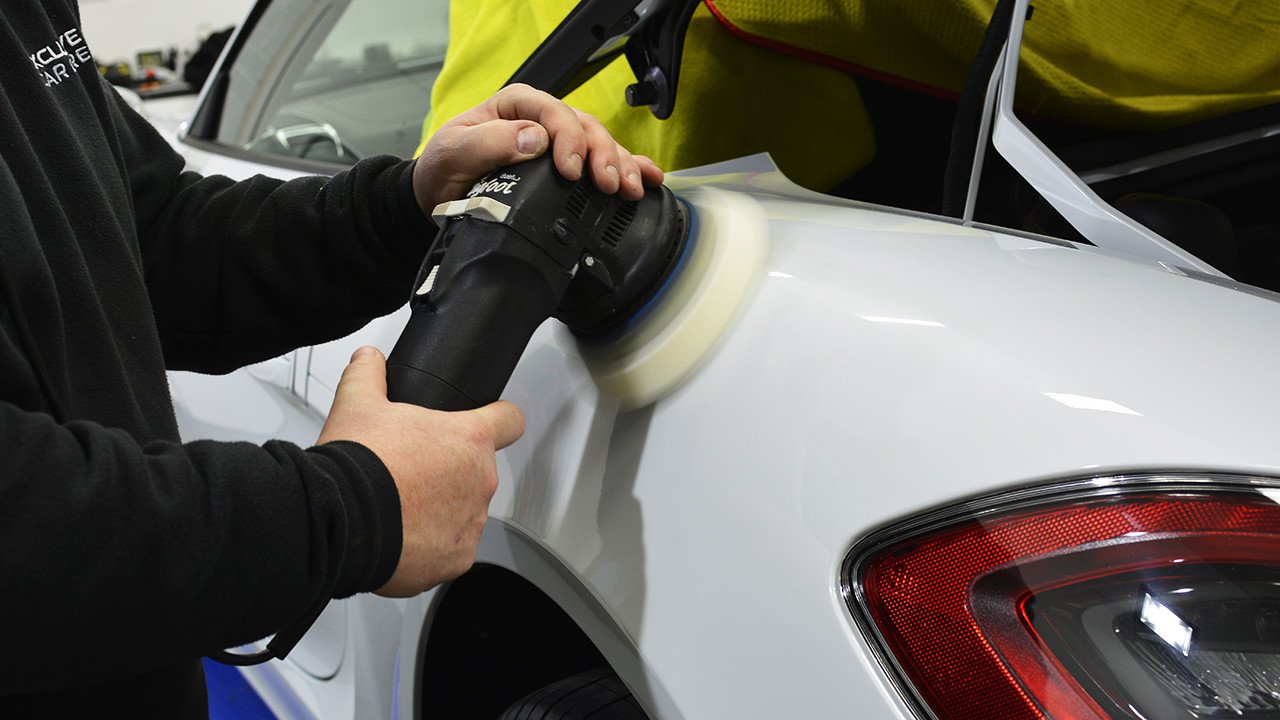 XPEL Ultimate Paint Protection Film
With the carrera white metallic paintwork now free of blemishes and swirls it was then time to apply some paint protection film (PPF) to certain areas of the car. This customer requested we protect the bonnet, bumper, front wings, side skirts and side mirrors with paint protection film to protect these vulnerable areas from stone chips and other minor abrasions.
All patterns are computer cut in house using a Graphtec FC8600-160 cutting plotter. This top of the line 64″ plotter cuts the design pattern out of the paint protection film roll, once all cutting is finished we then remove any unnecessary excess film leaving a precision computer cut pattern.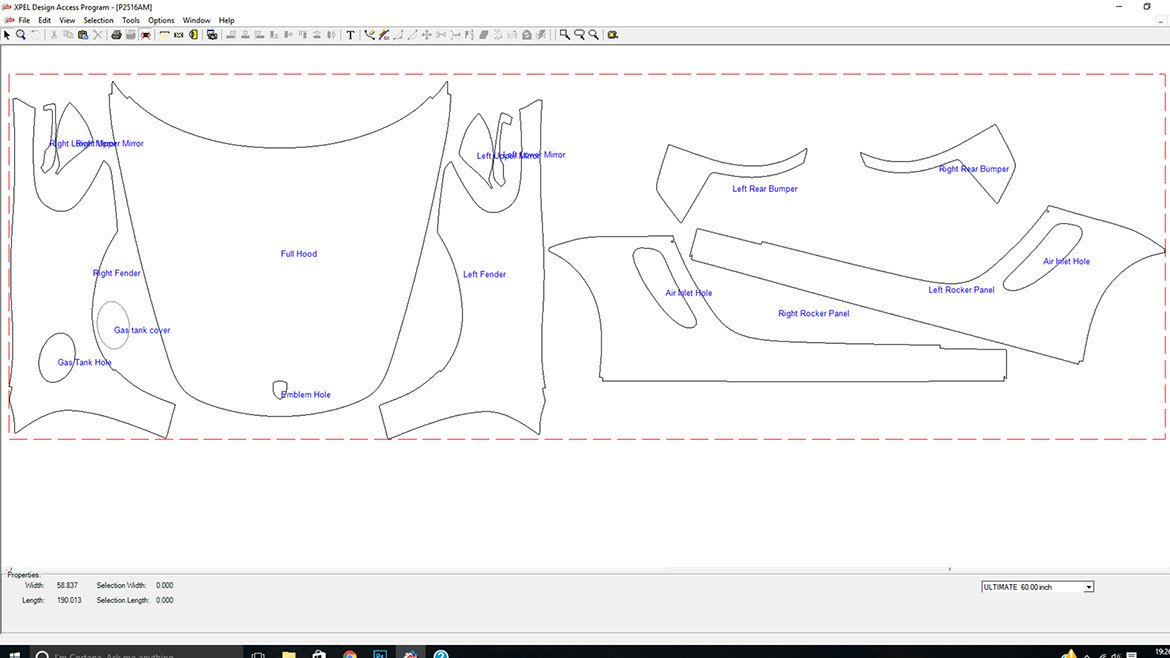 Photo below shows the bonnet with the film tacked down in place and the edges drying out before being wrapped around for a seamless install.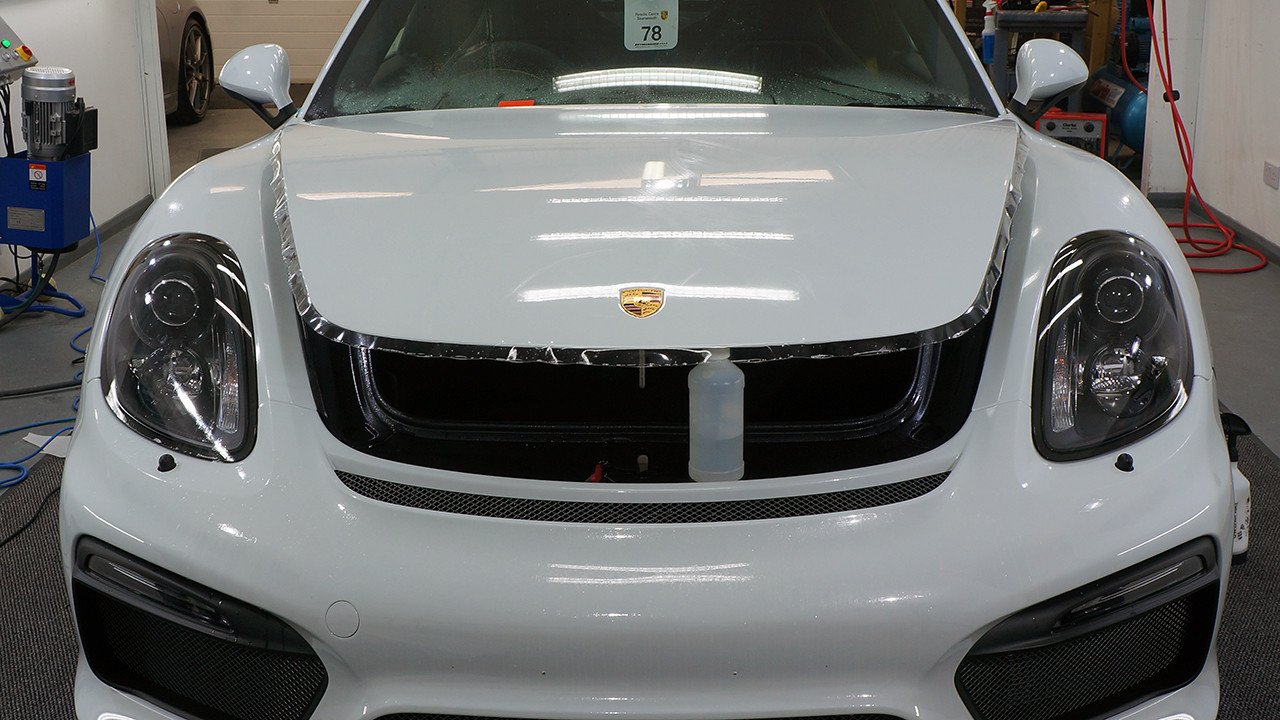 Once the film was applied the remaining paintwork was then given a final wipe down with Spies Hecker 7010 Panel Wipe, a cleanser with solvents which flash off, leaving the paint surface free from silicones and polish residues in readiness for the sealant layer. This is essential to ensure the sealant can form the maximum number of bonds possible with the paint's clear coat to ensure long-lasting protection.
Gtechniq Crystal Serum was selected to protect the paintwork. This coating offers the latest in nanotechnology advances, providing an effective barrier against extremes of pH. Crystal Serum forms a dual layer of protection: the base layer has a hardness of around 7h to provide flexibility; the top layer has a hardness of 9h. The combination of a tough top layer with flexible under-layer reduces the chances of incurring swirl induced hazing. Once cured, Crystal Serum is virtually impervious to harsh wash chemicals, industrial and environmental fallout.
After allowing Crystal Serum to cure, it was then top coated with Gtechniq EXO Ultra Durable Hybrid Coating to add an extra level of slickness and gloss.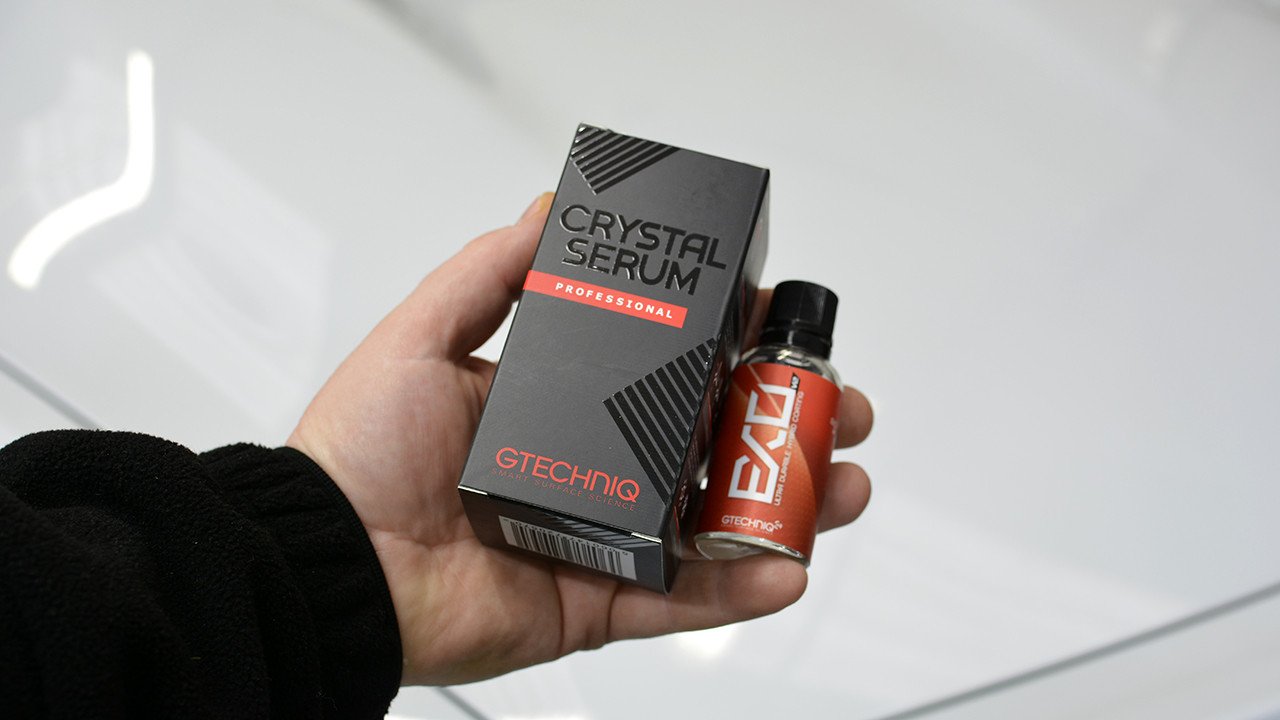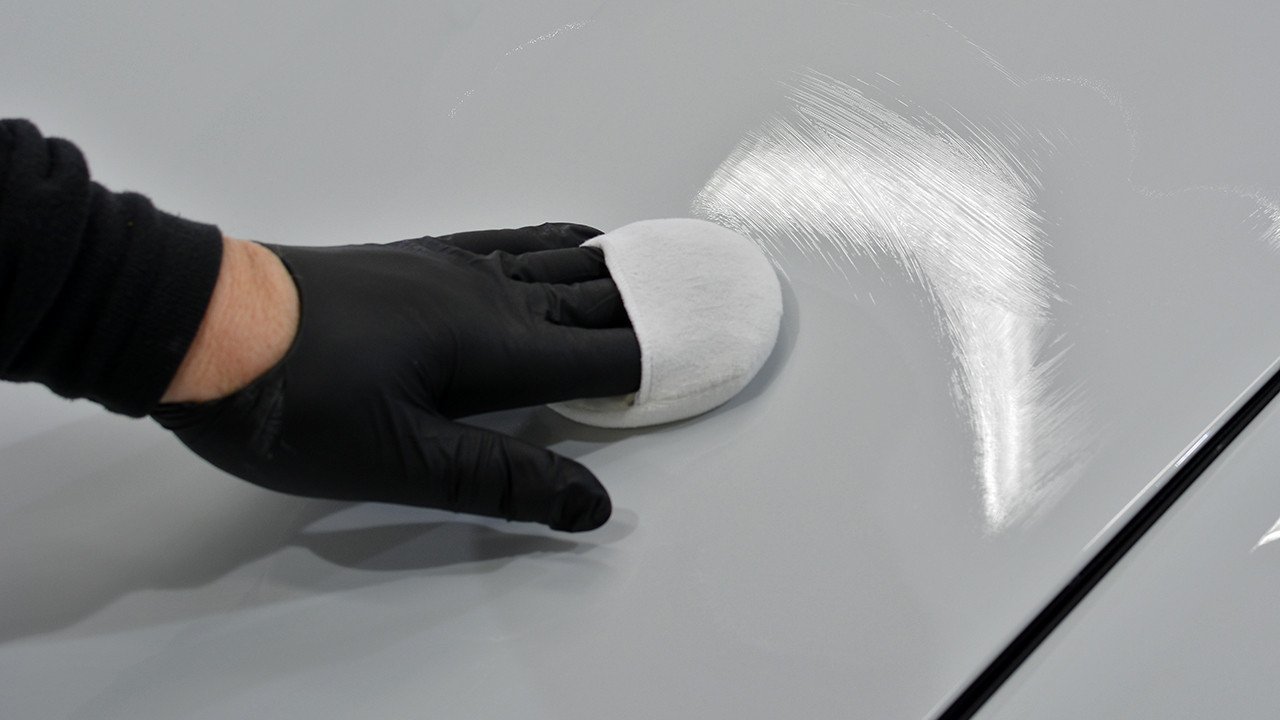 The wheels, brake calipers and exhaust tail pipes were coated with Gtechniq C5 Alloy Wheel Armour. C5 inhibits the build-up of brake dust, repels dirt, water and oils and makes routine washing much easier.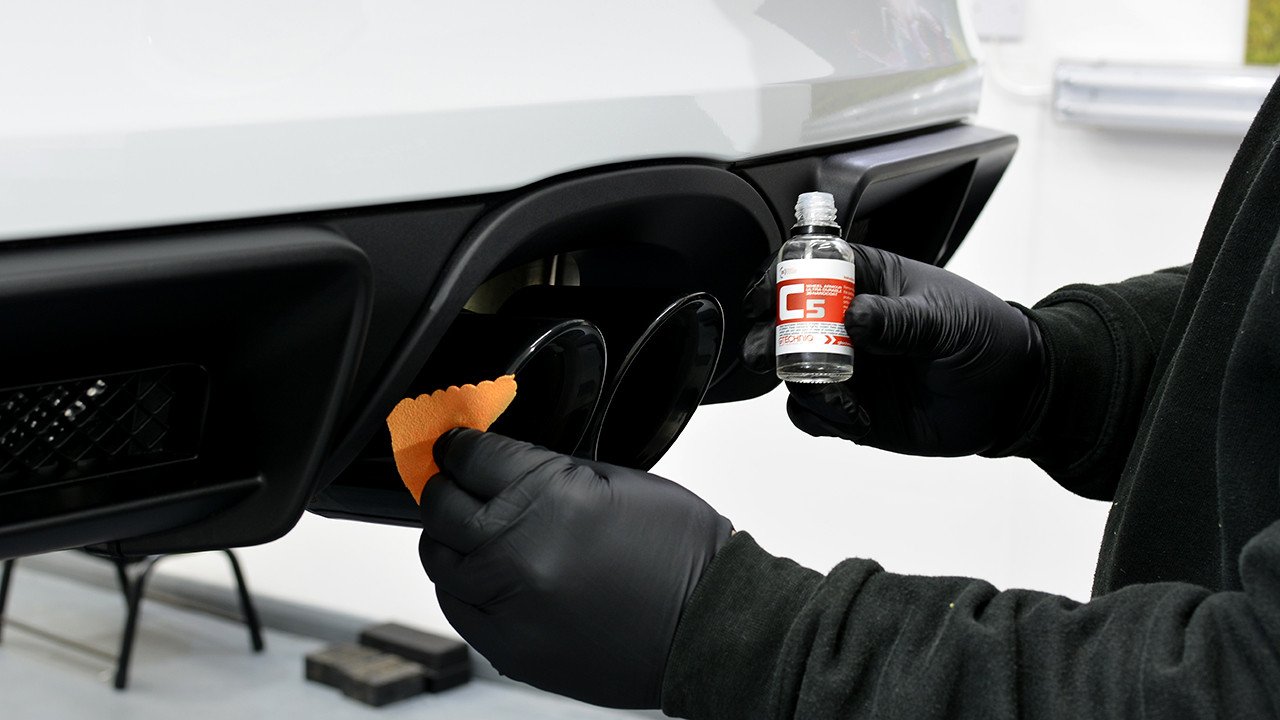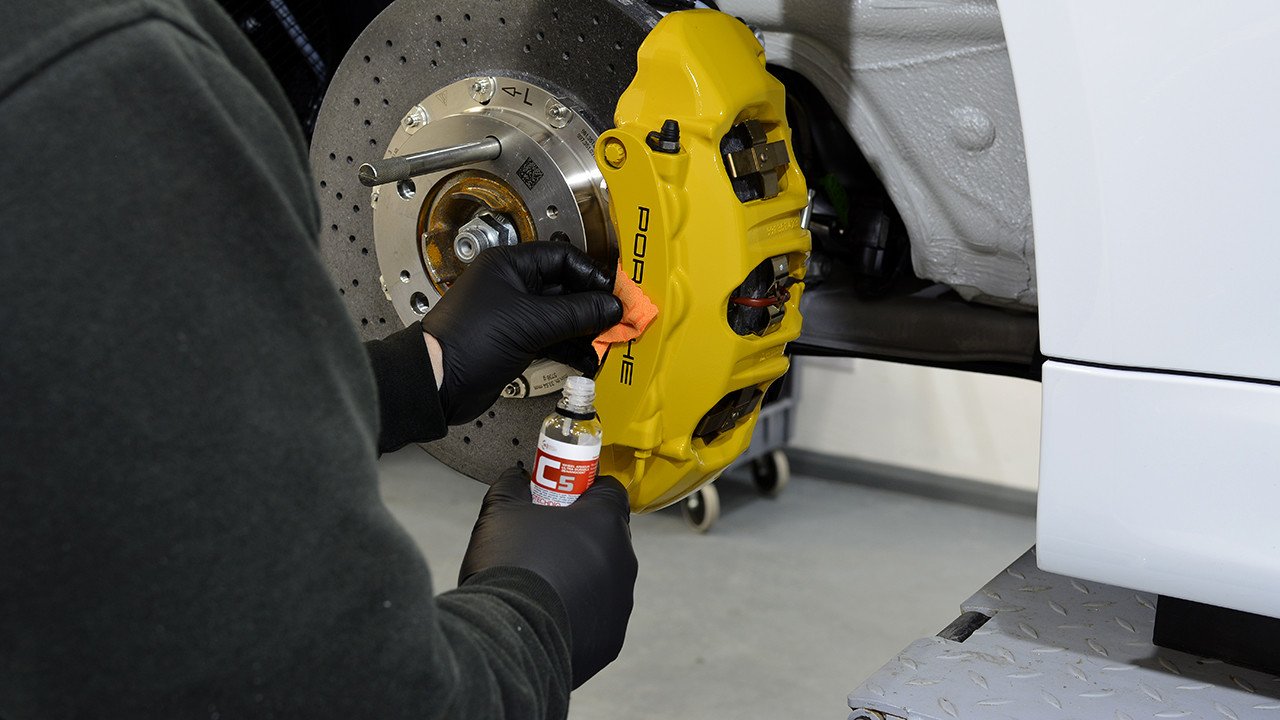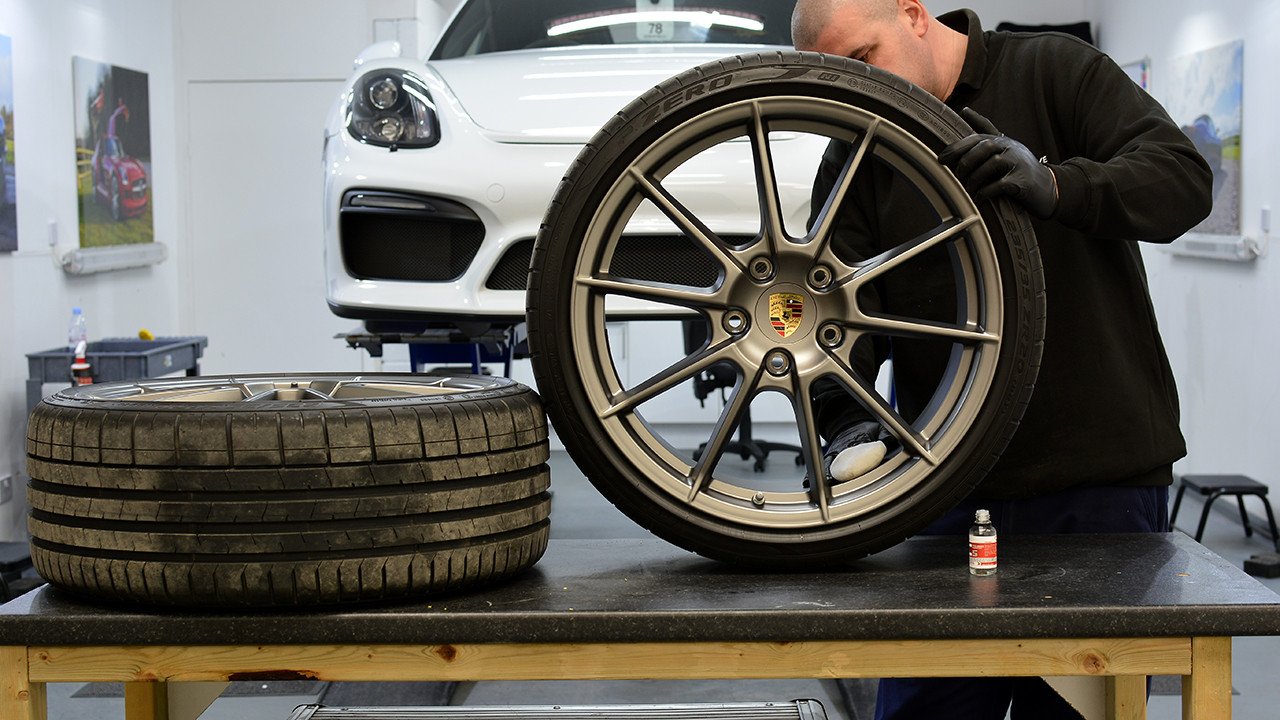 The wheels were then top coated with Gtechniq C2 for added slickness and wheels bolts torqued back to manufacturers specification.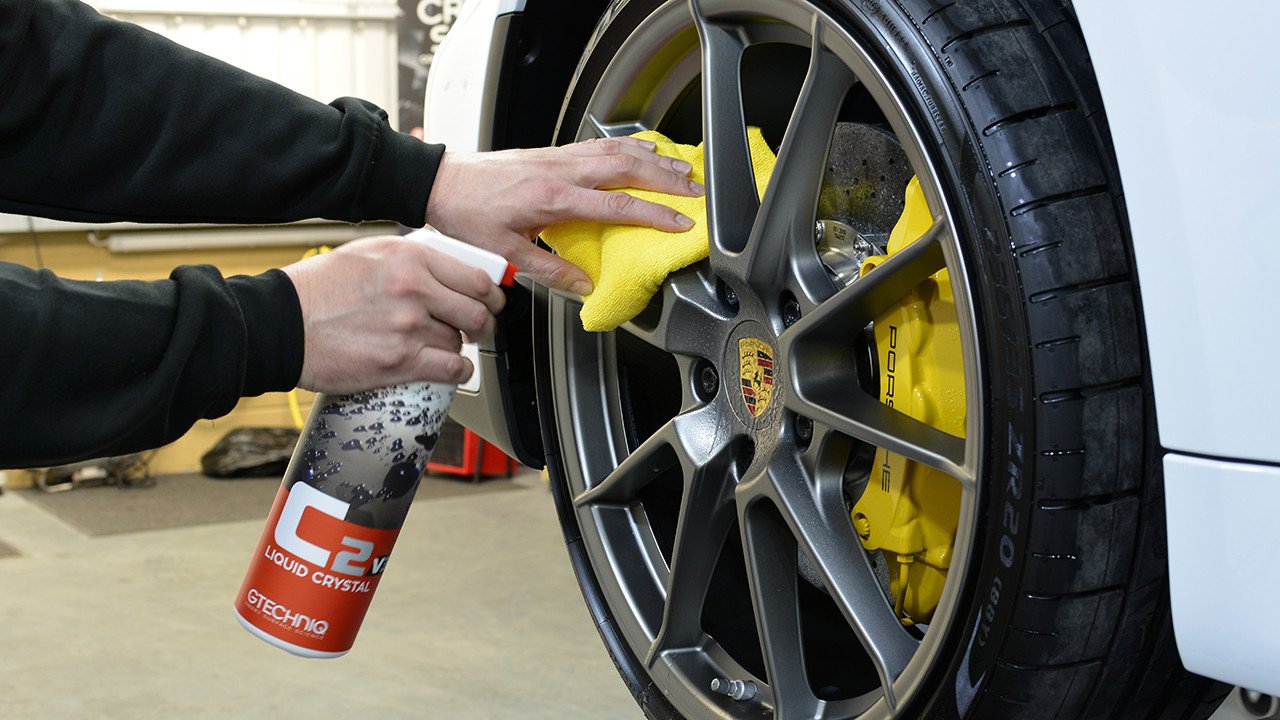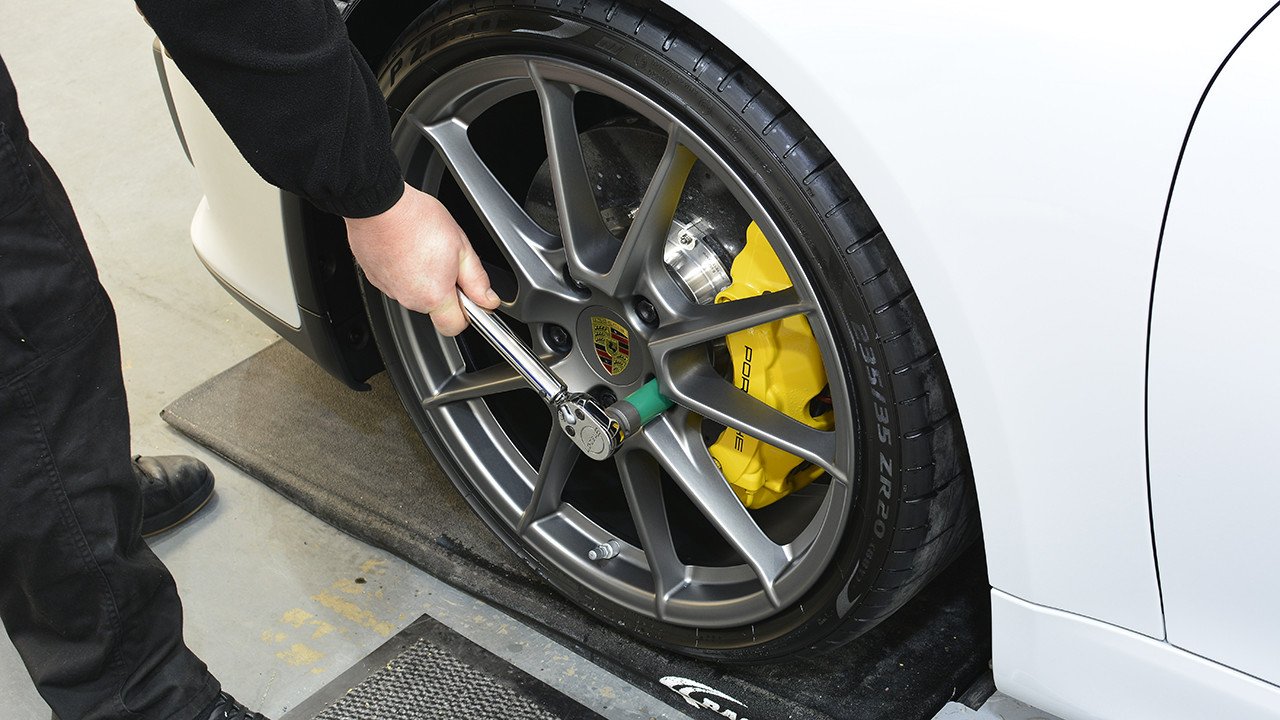 All glass was polished with GTechniq G4 & then sealed with G1. This sealant forms a hydrophobic barrier which causes rain water to roll in to beads on contact which improves visibility in wet weather.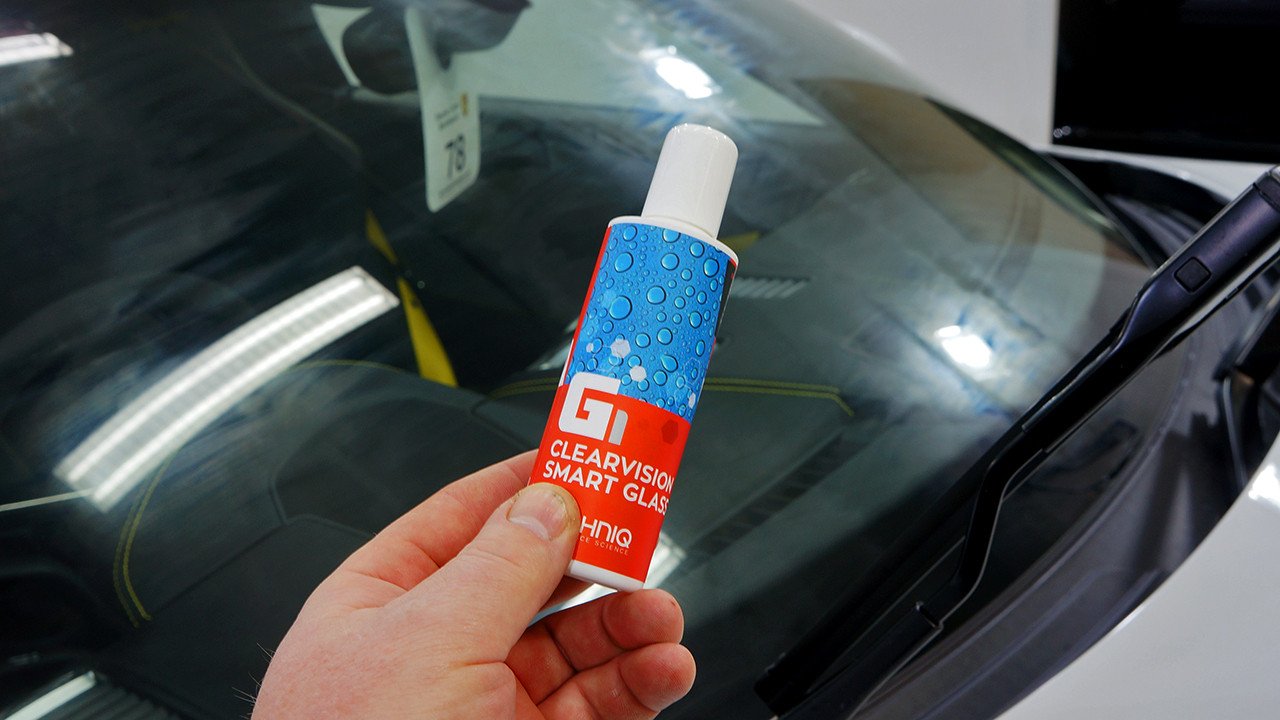 The fabric roof was protected with Gtechniq I1 Smart Fabric which will repel water.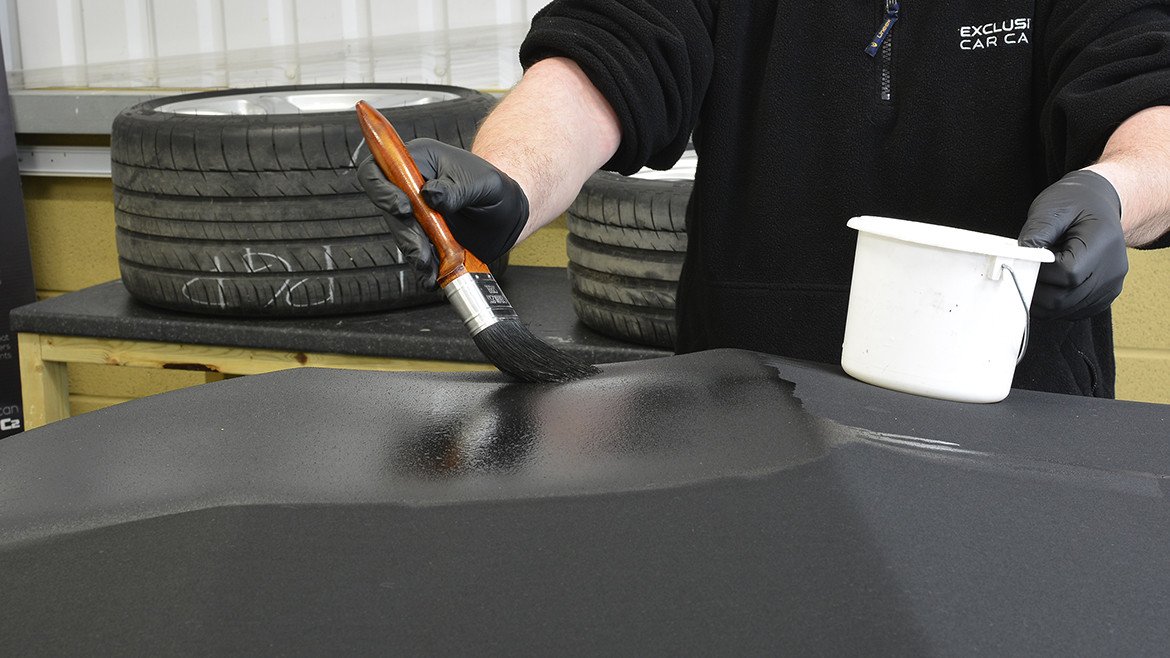 And the end result after 2 days of work….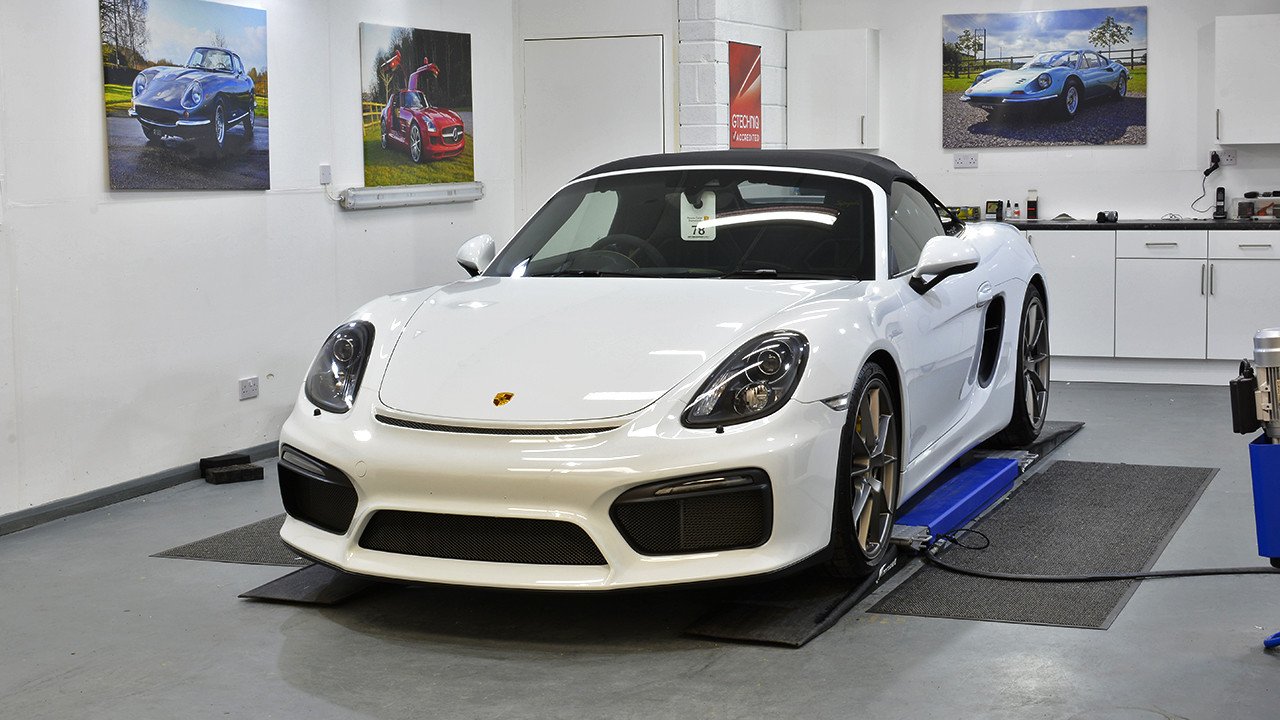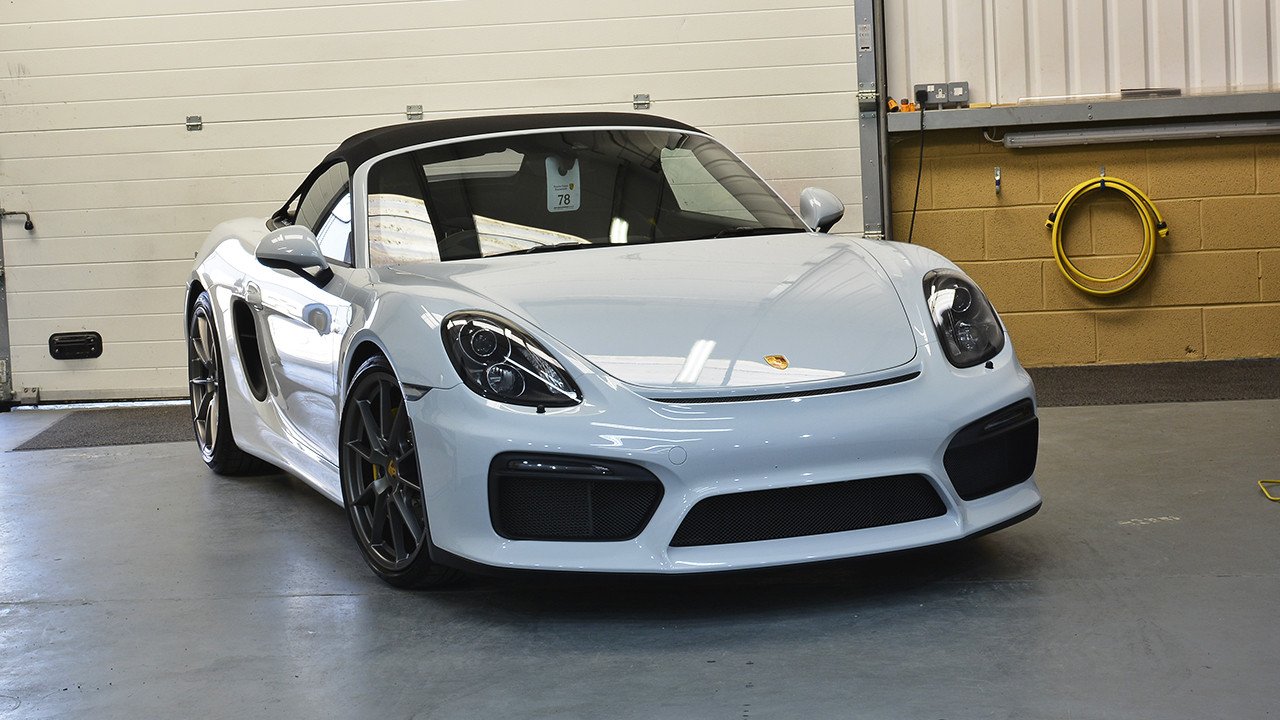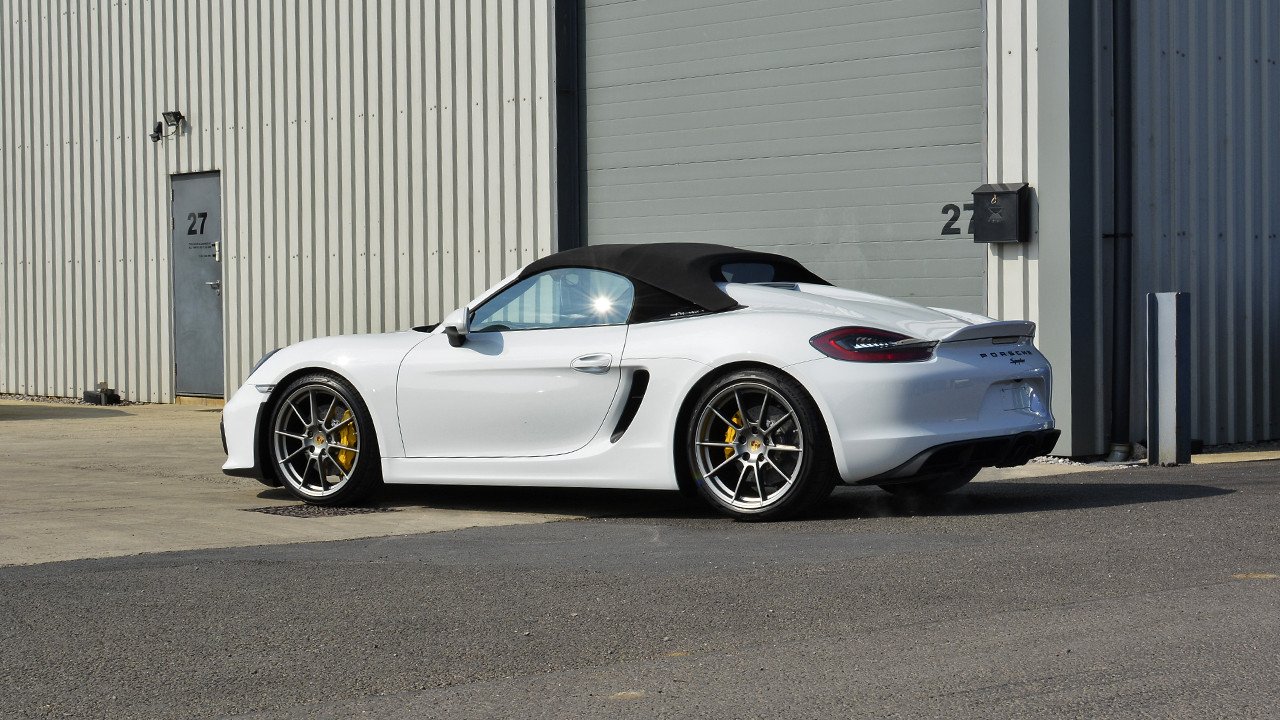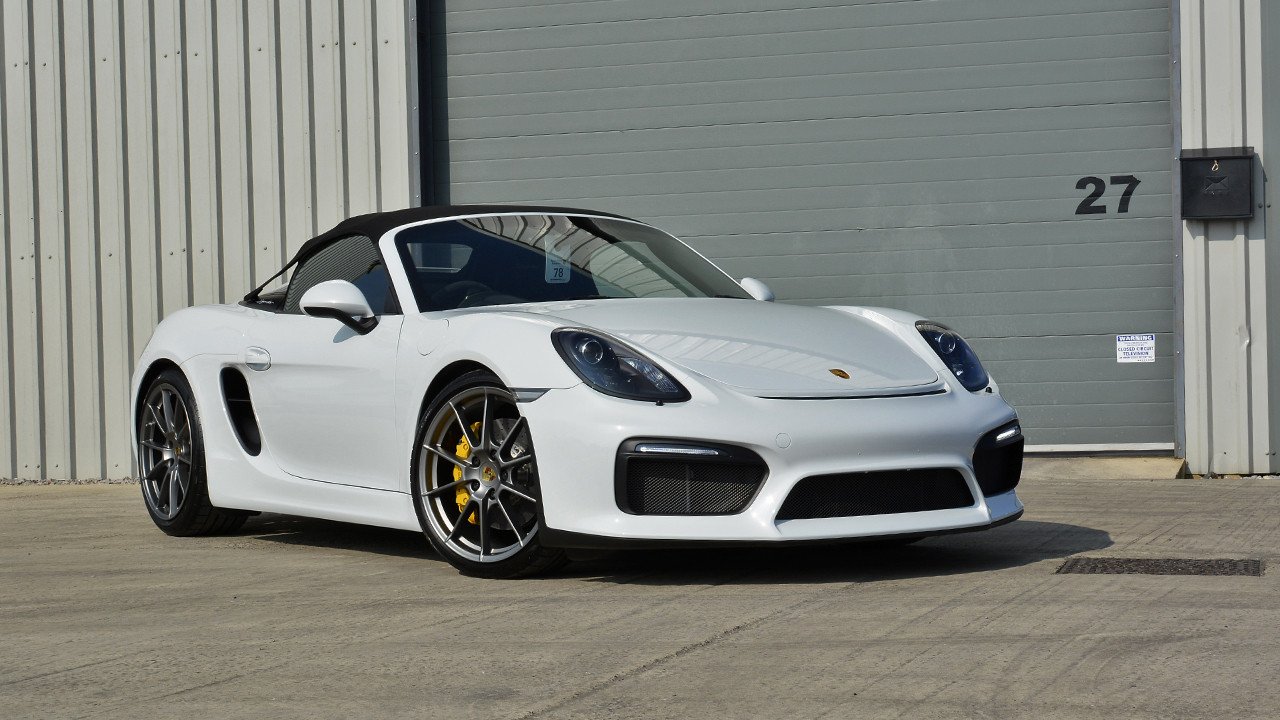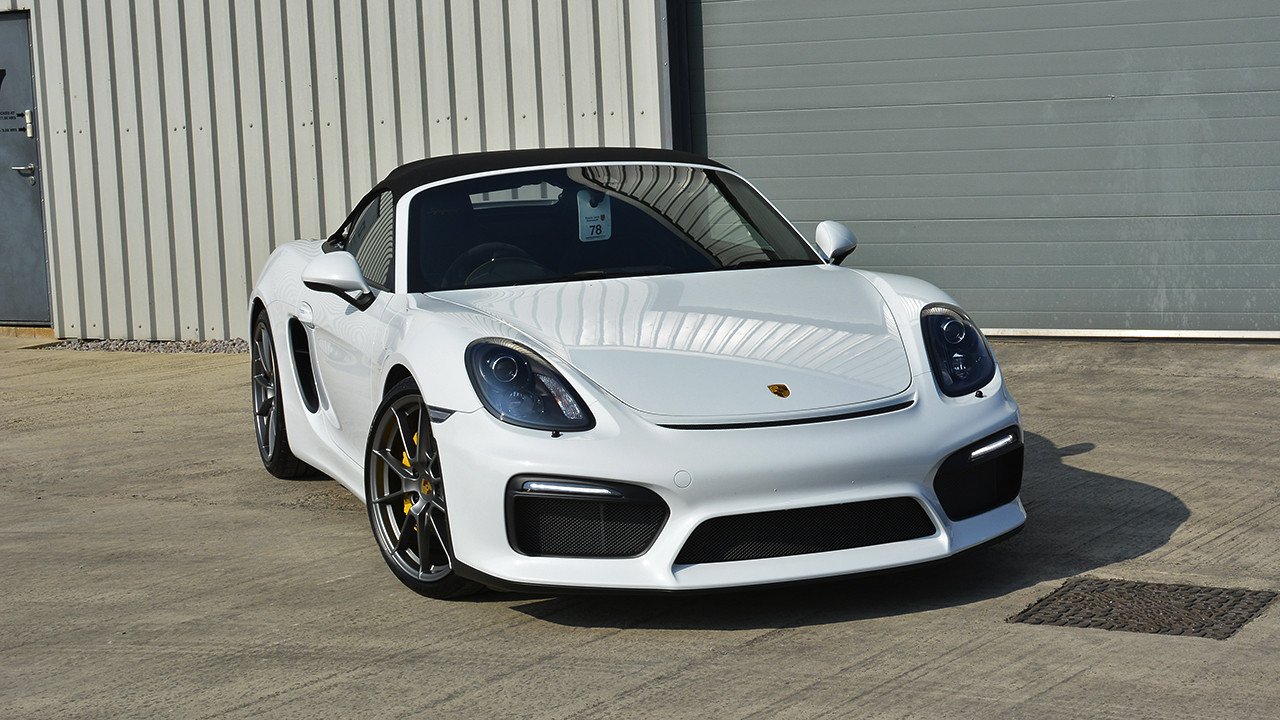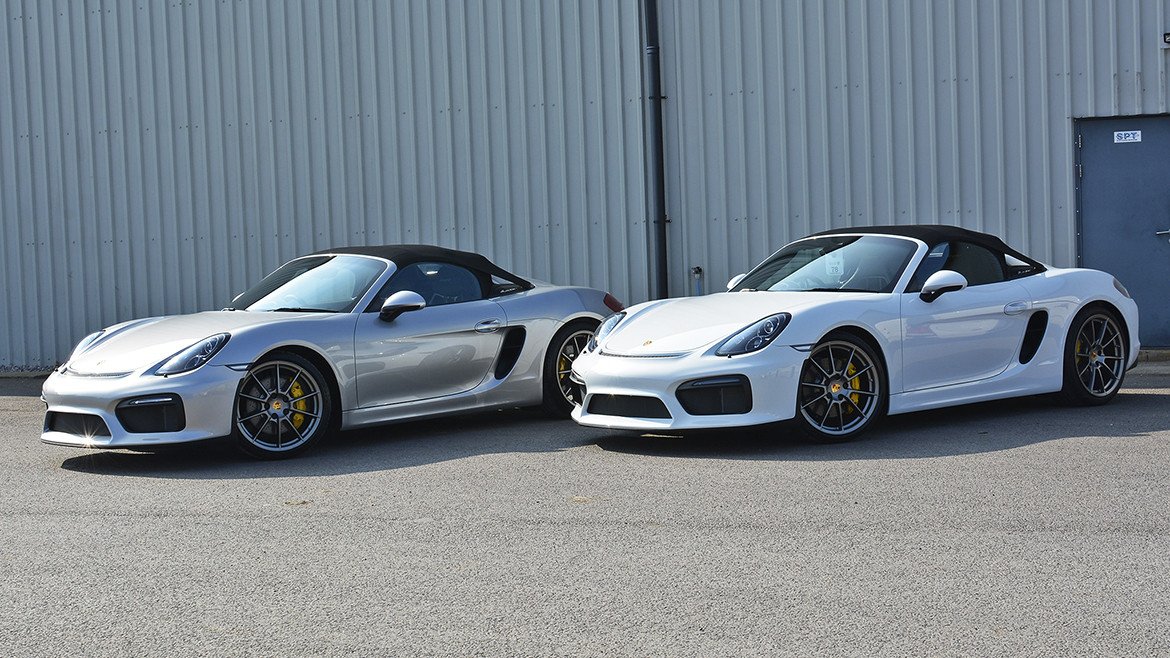 If you're looking to have a similar level of work performed on your Porsche Boxster Spyder please get in touch and we will gladly discuss options available.
Thanks for reading.