To celebrate 50 years of their iconic Spider designs, Alfa Romeo have announced a UK release of the Alfa Romeo 4C Spider 50th Anniversary Limited Edition. It was 1966 when the first Alfa Romeo Spider was unveiled, and now 50 years later it's the turn of the Alfa Romeo 4C having taken inspiration from the iconic Alfa Romeo 33 Straddle.
With its timeless design, nod to classic styling, carbon fibre detailing and numbered limited edition badging, the Alfa Romeo 4C Spider 50th Anniversary Limited Edition exudes the same allure and romance as its iconic Spider predecessors.
Only 50 cars were made available in three colours that typify the Alfa Romeo brand, Competizione Red, Giallo Prototipo (yellow) and Madreperla White.
The treatment began with the car given a pre-wash with Gtechniq Citrus Foam to soften all the bonded dirt. The convertible roof was then deep cleaned with GTechniq W2 Universal Cleaner Concentrate (diluted 1:5)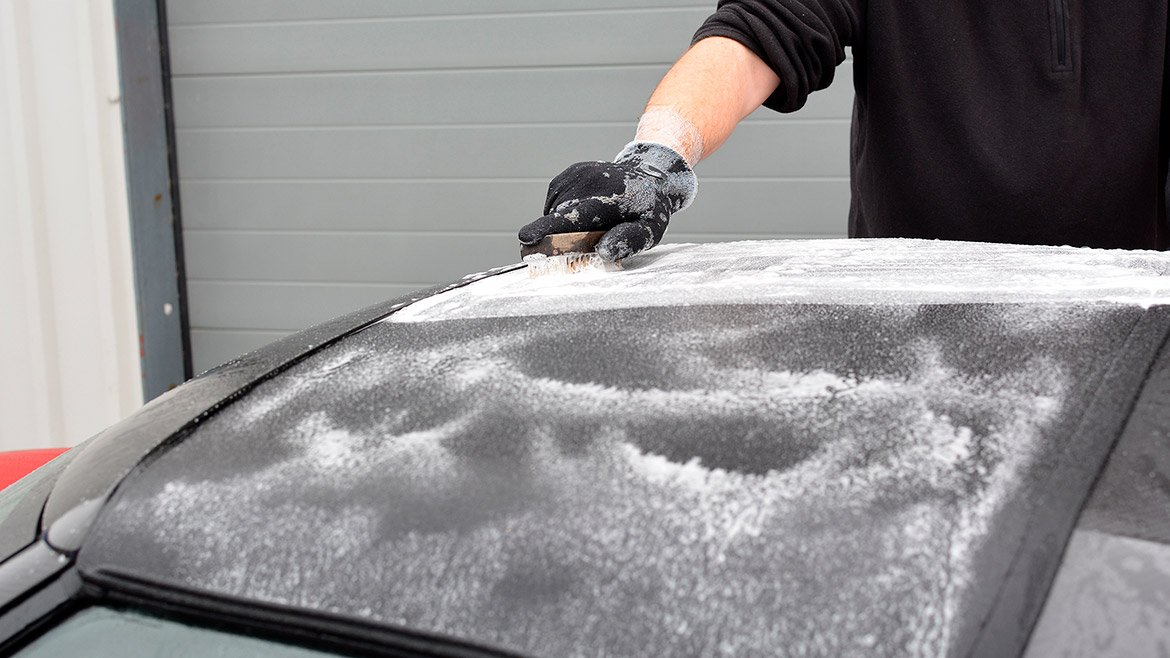 Washed with Megs Shampoo Plus and a Microfiber Madness Wash Mitt.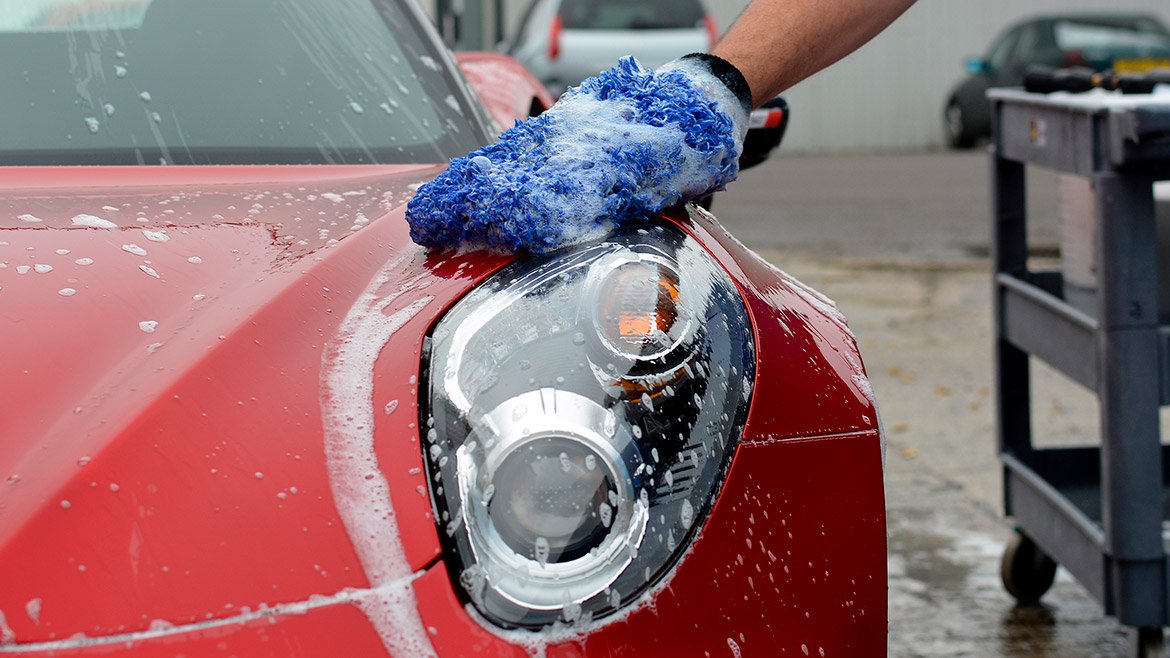 The Alfa Romeo 4C Spider was then treated for iron contamination using Gtechniq W6 Iron & Fallout Remover which was then followed up with a claymitt to remove any other bonded contaminants.
Alfa Romeo 4C Spider was then brought inside on placed onto the ramp and the wheels were removed to be fully cleaned and decontaminated prior to coating them.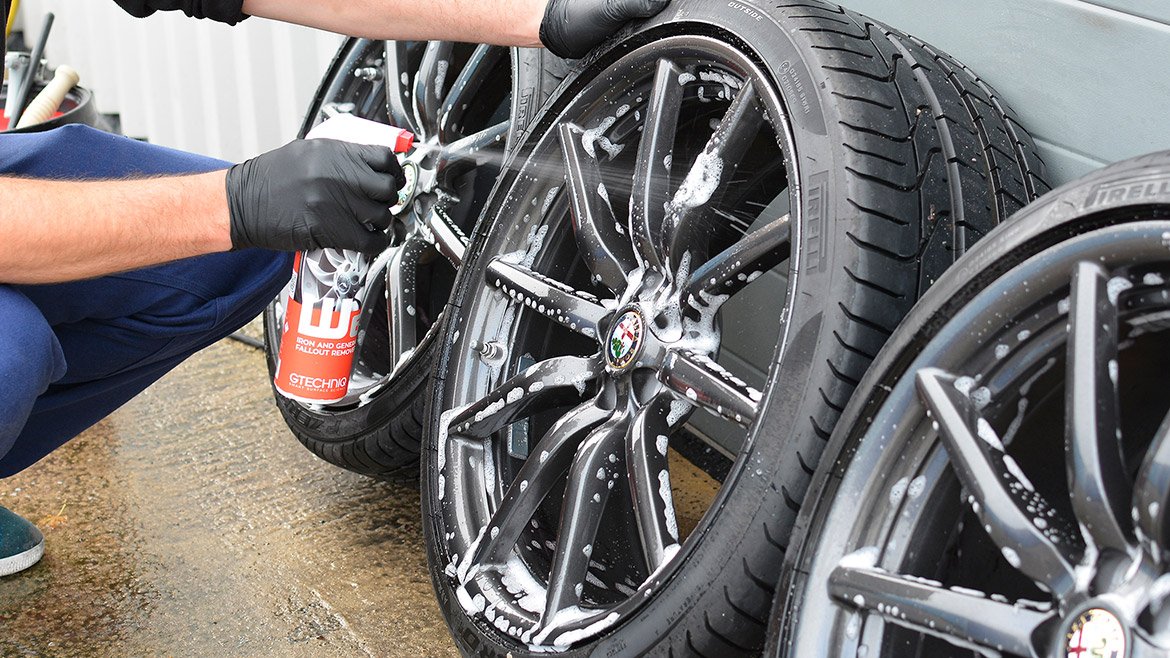 The wheels and brake calipers were coated with Gtechniq C5 Alloy Wheel Armour. C5 inhibits the build-up of brake dust, repels dirt, water and oils and makes routine washing much easier.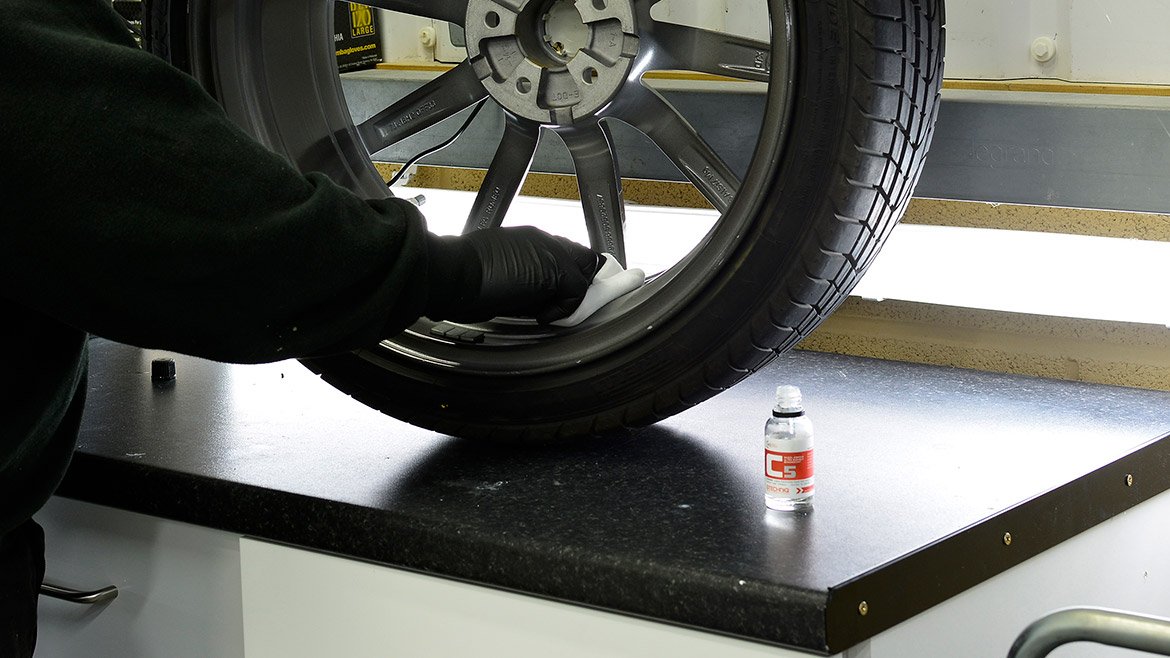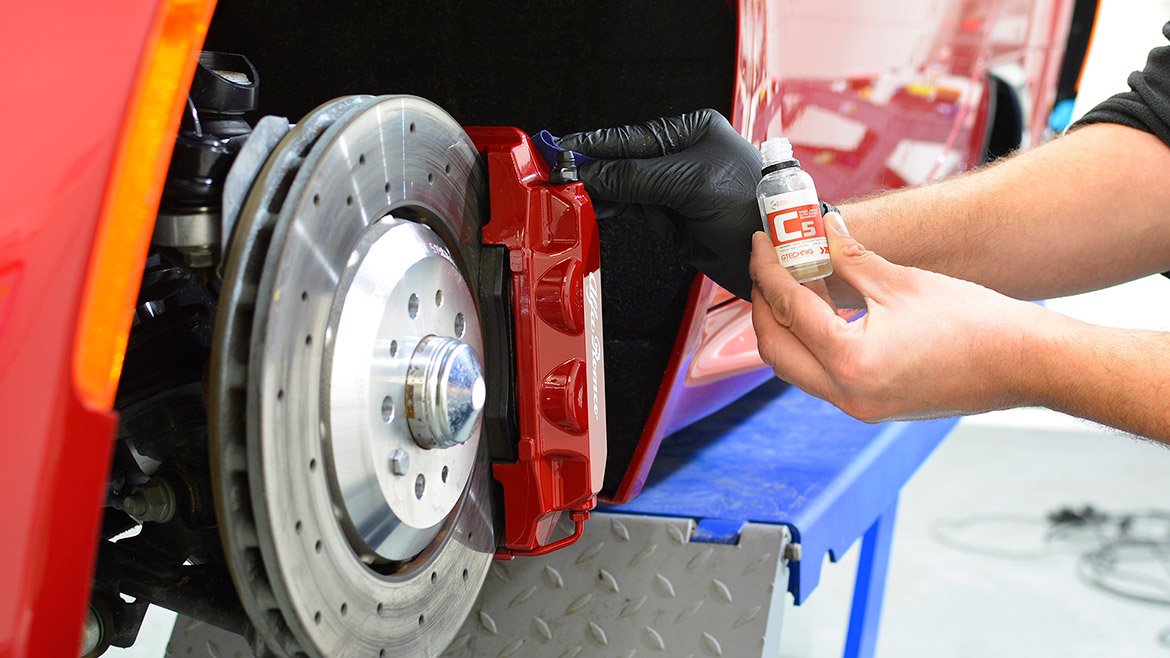 With the vehicle washed the paintwork was then inspected with different light sources which showed buffer trails, holograms and DA sanding marks from where the factory had flattened the paintwork and then didn't spend enough time fully polishing the paintwork.
Before starting the two stage machine polishing process, paint measurements were taken and the next step then was to settle on a polish and pad combination that would remove as much defects as possible whilst also removing as little clear coat as possible.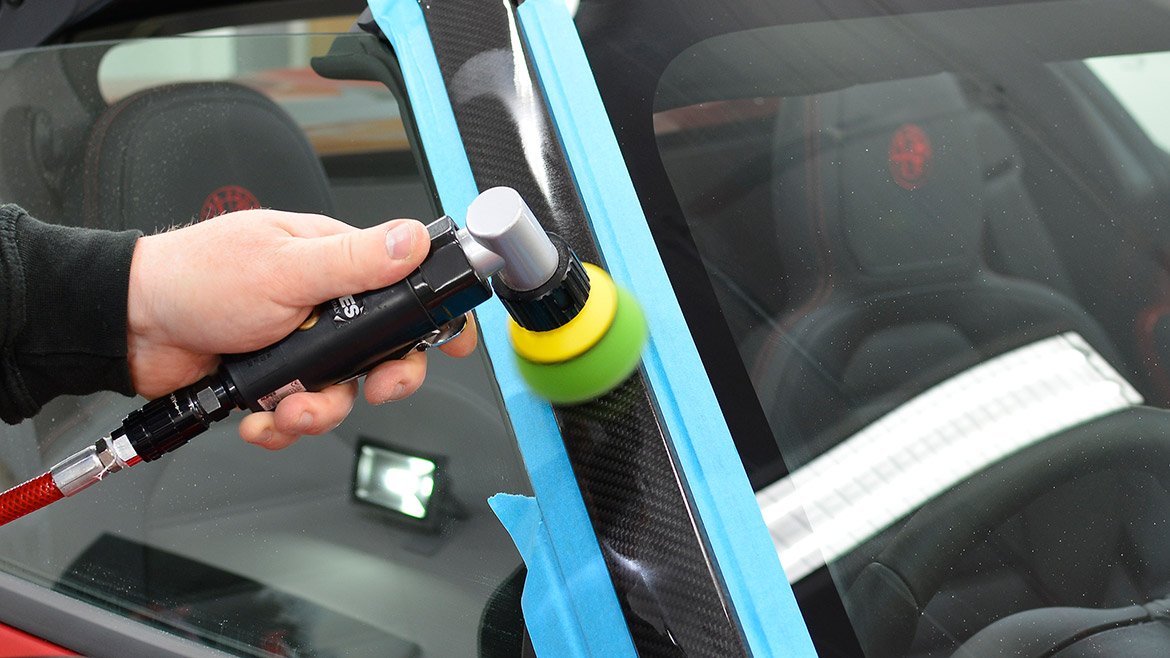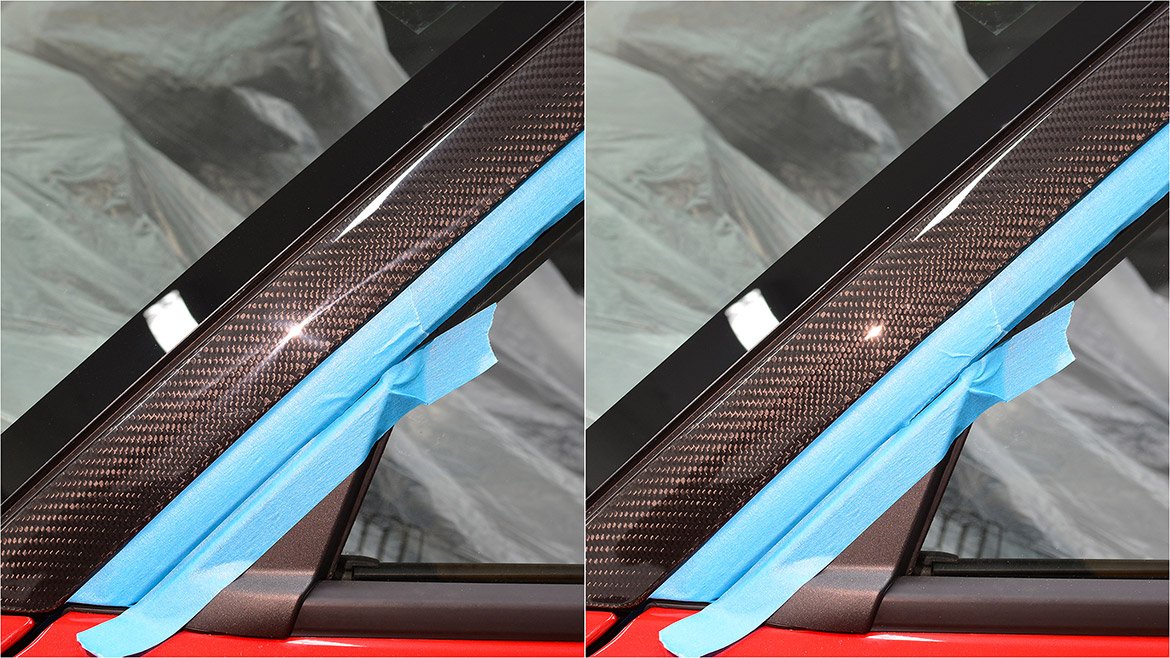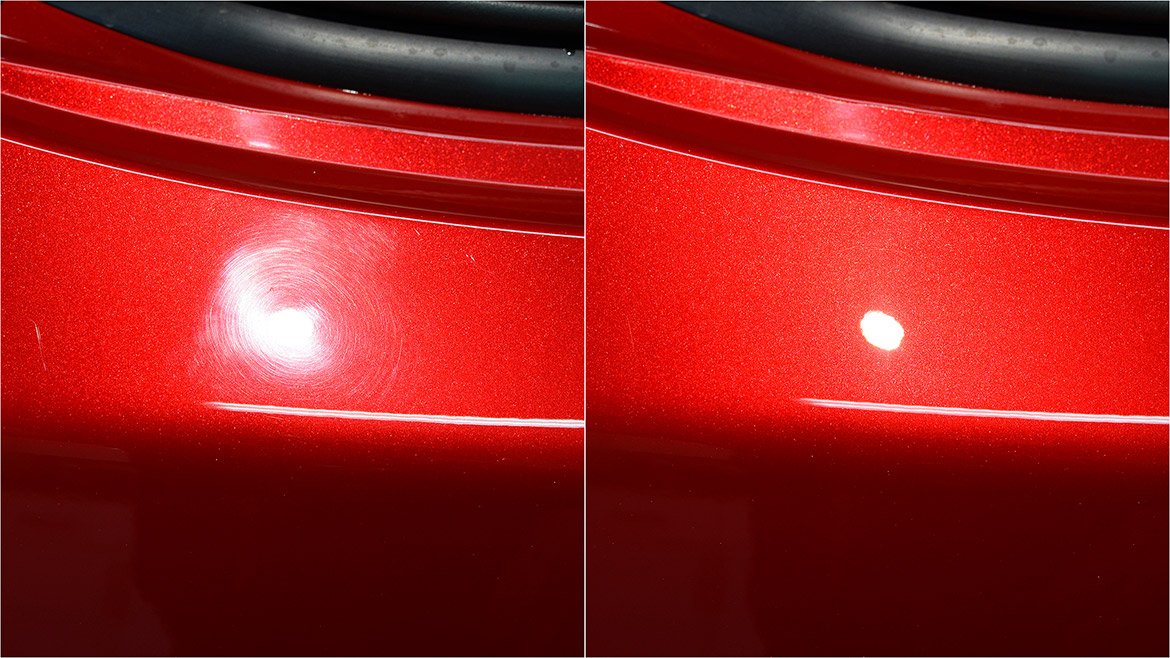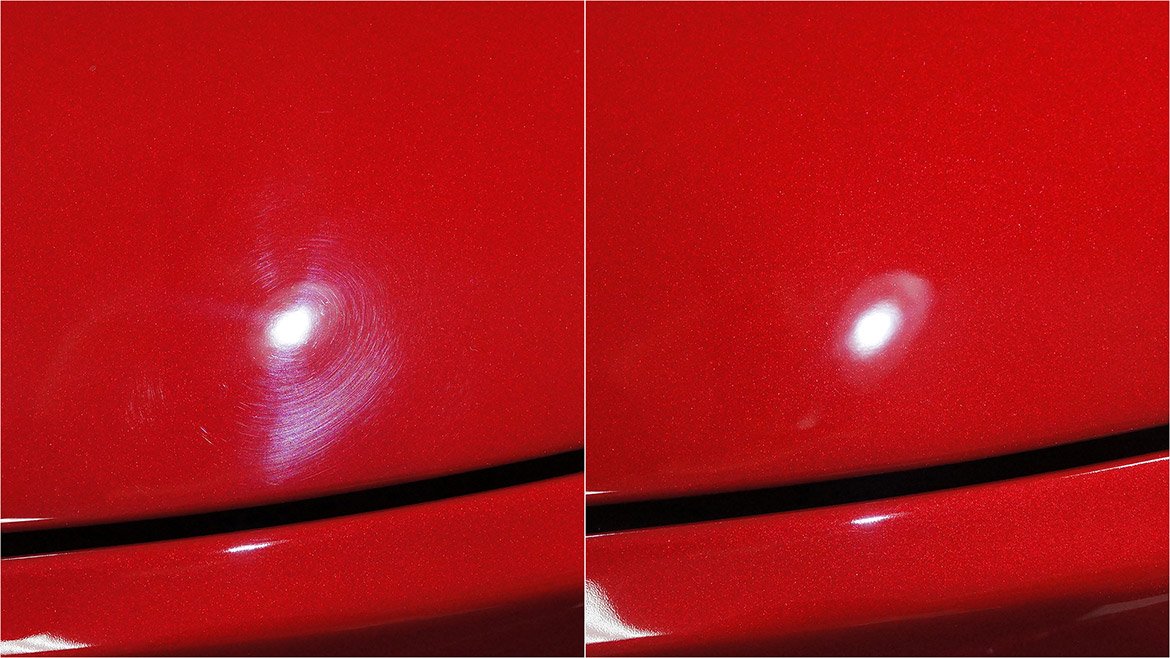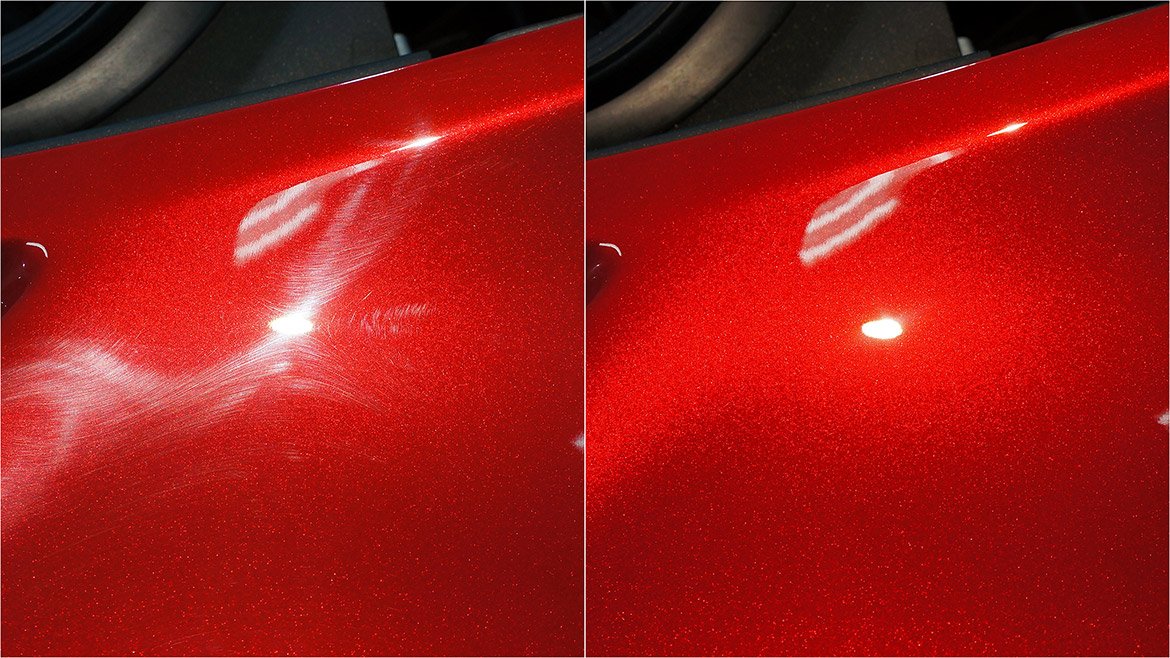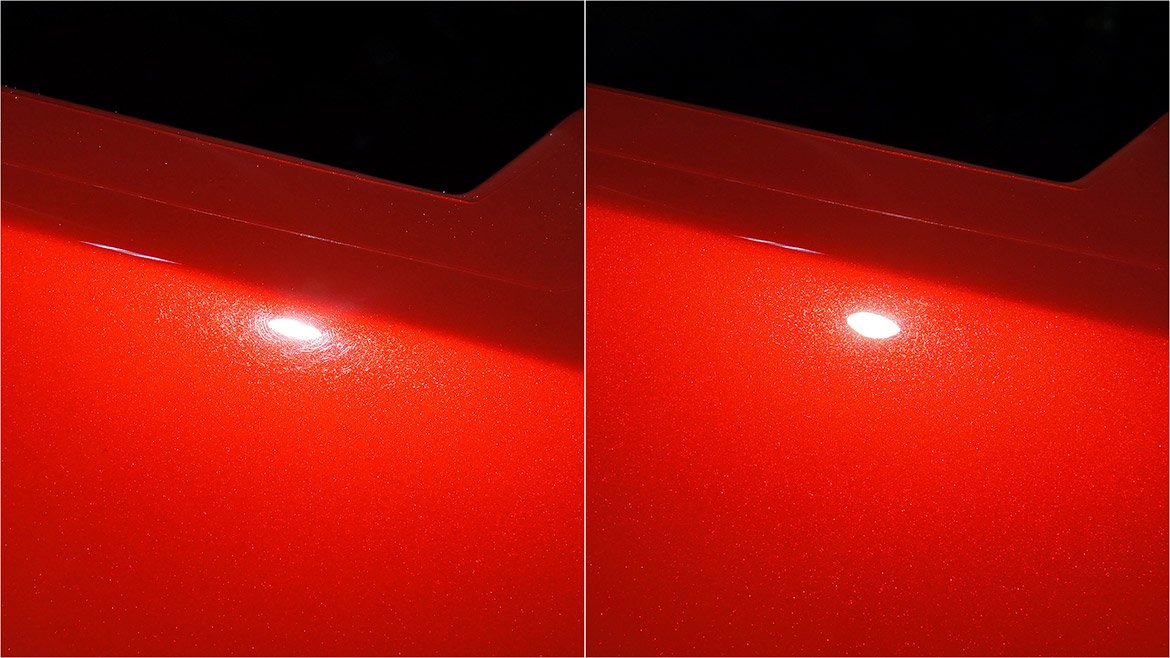 Paintwork refined with CarPro Reflect to leave a high gloss finish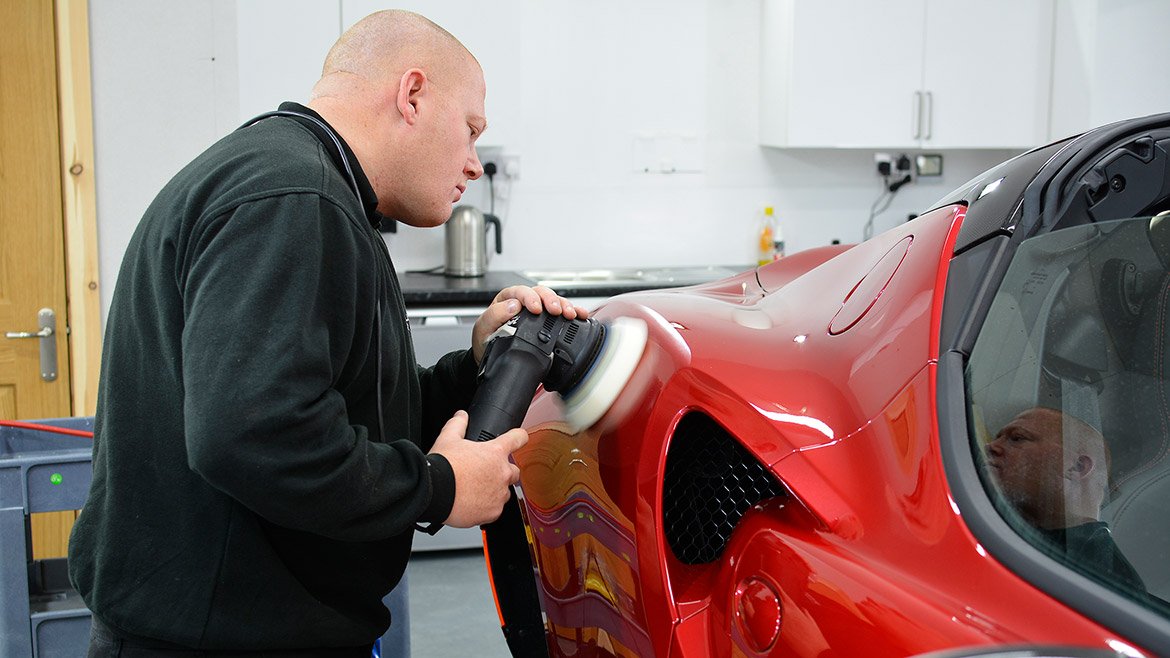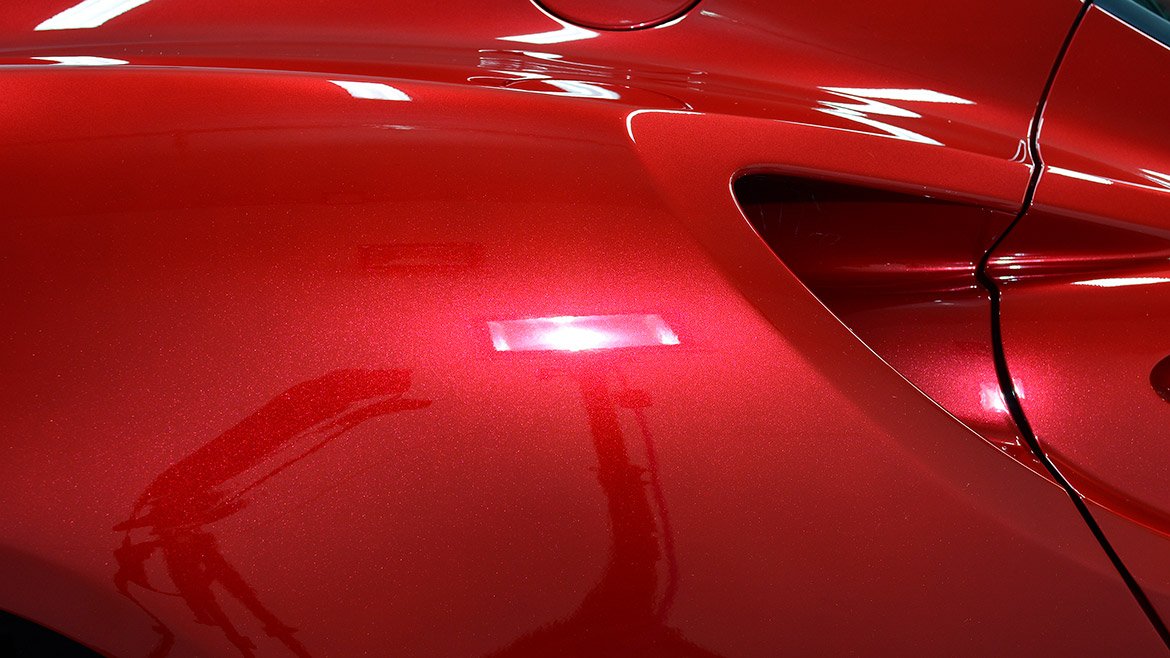 The owner wanted to protect the carbon fiber roof section along with exposed carbon fiber in the interior of the car with paint protection film (PPF) to stop it getting scuffed and scratched.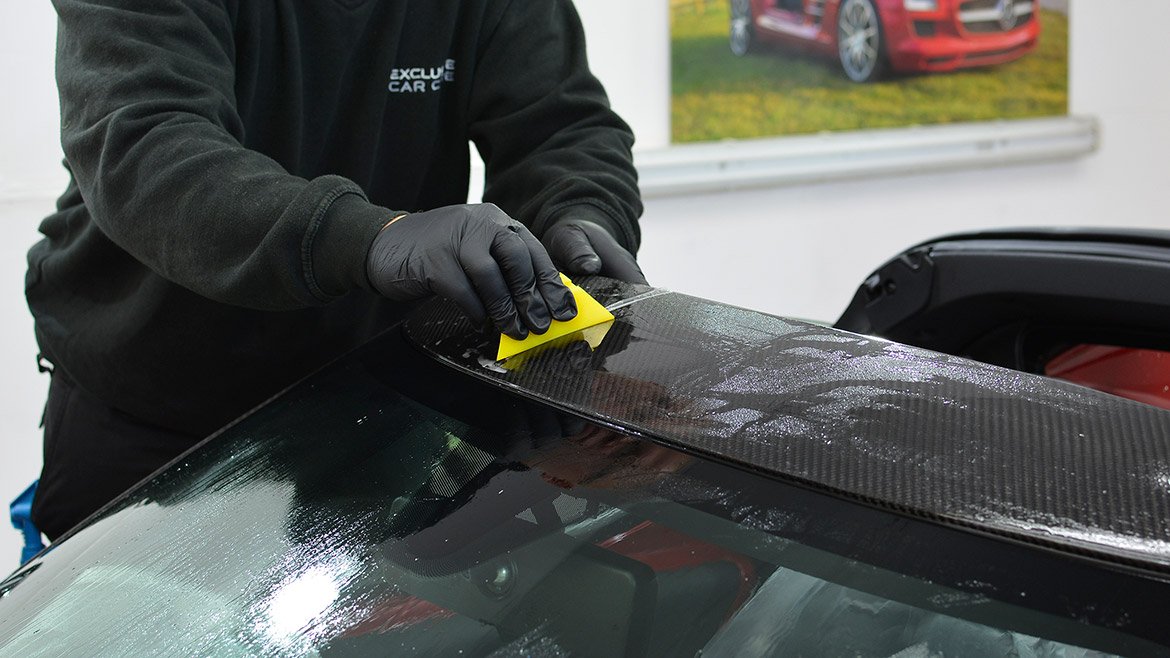 Gtechniq Crystal Serum was selected to protect the paintwork. This coating offers the latest in nanotechnology advances, providing an effective barrier against extremes of pH. Crystal Serum forms a dual layer of protection: the base layer has a hardness of around 7h to provide flexibility; the top layer has a hardness of 9h. The combination of a tough top layer with flexible under-layer reduces the chances of incurring swirl induced hazing. Once cured, Crystal Serum is virtually impervious to harsh wash chemicals, industrial and environmental fallout.
After allowing Crystal Serum to cure, it was then top coated with Gtechniq C0v2 Aero Coat to add an extra level of slickness and gloss.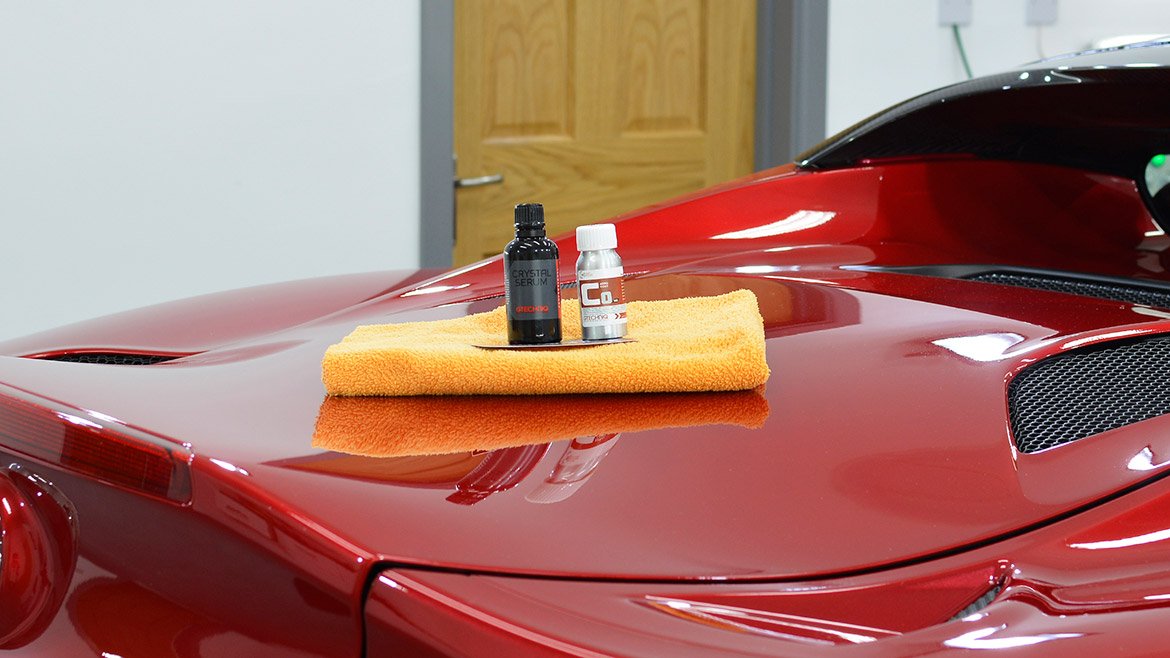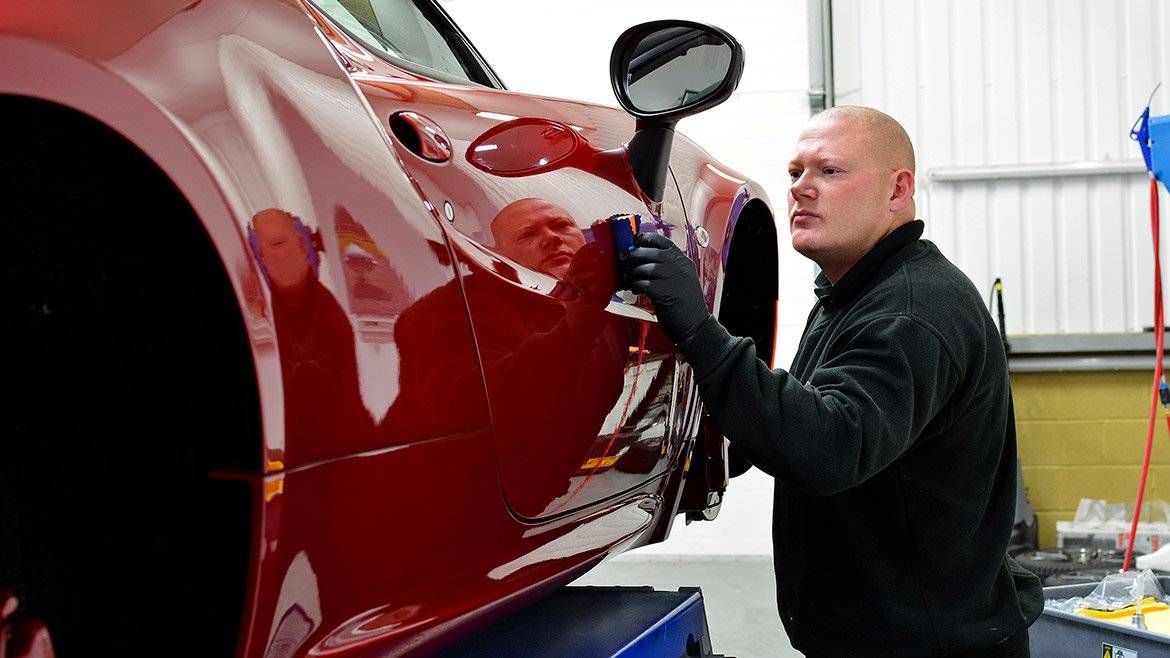 All glass was polished with CarPro Ceriglass & then sealed with G1. This sealant forms a hydrophobic barrier which causes rain water to roll in to beads on contact which improves visibility in wet weather.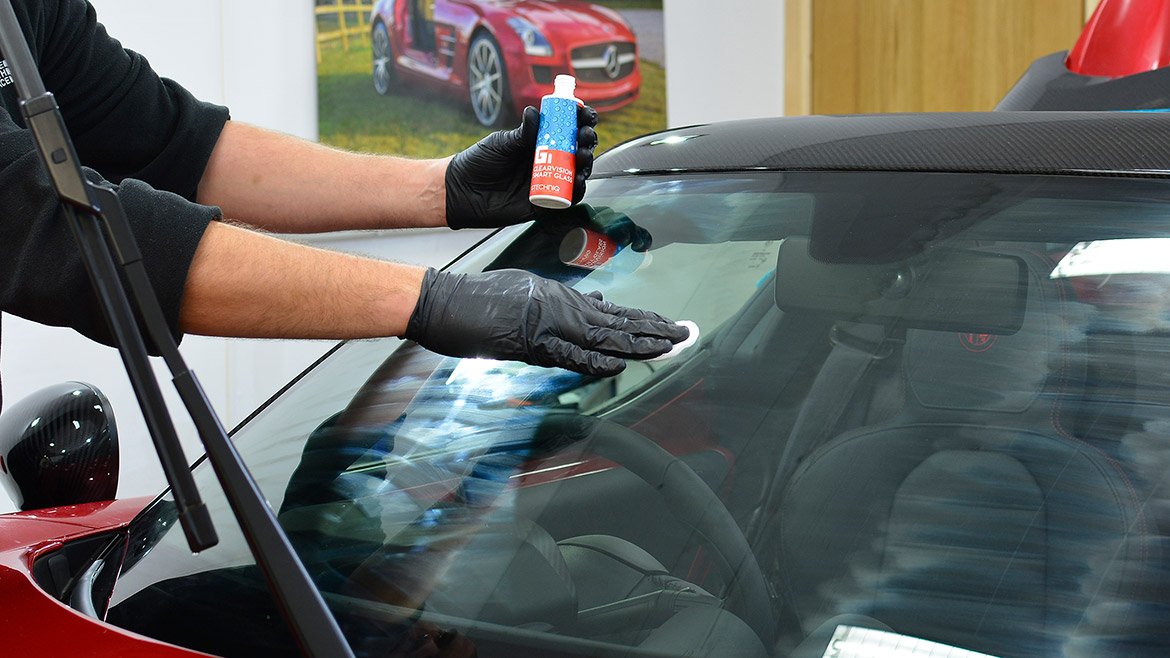 The fabric removable roof and interior matts was protected with Gtechniq I1 Smart Fabric which will repel water.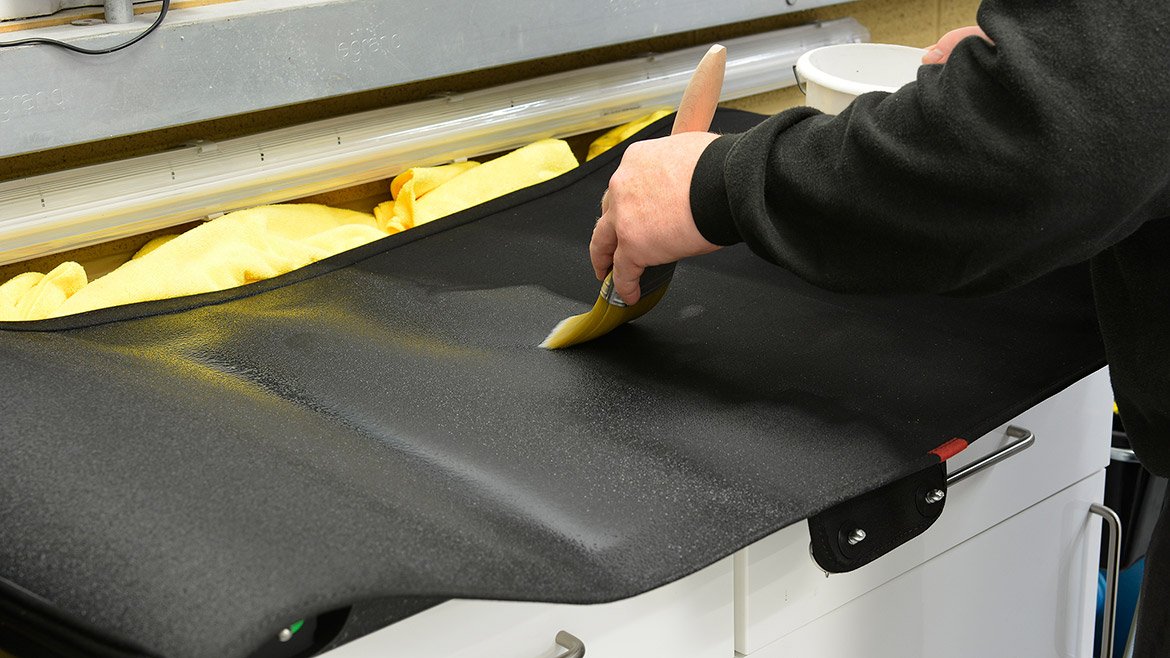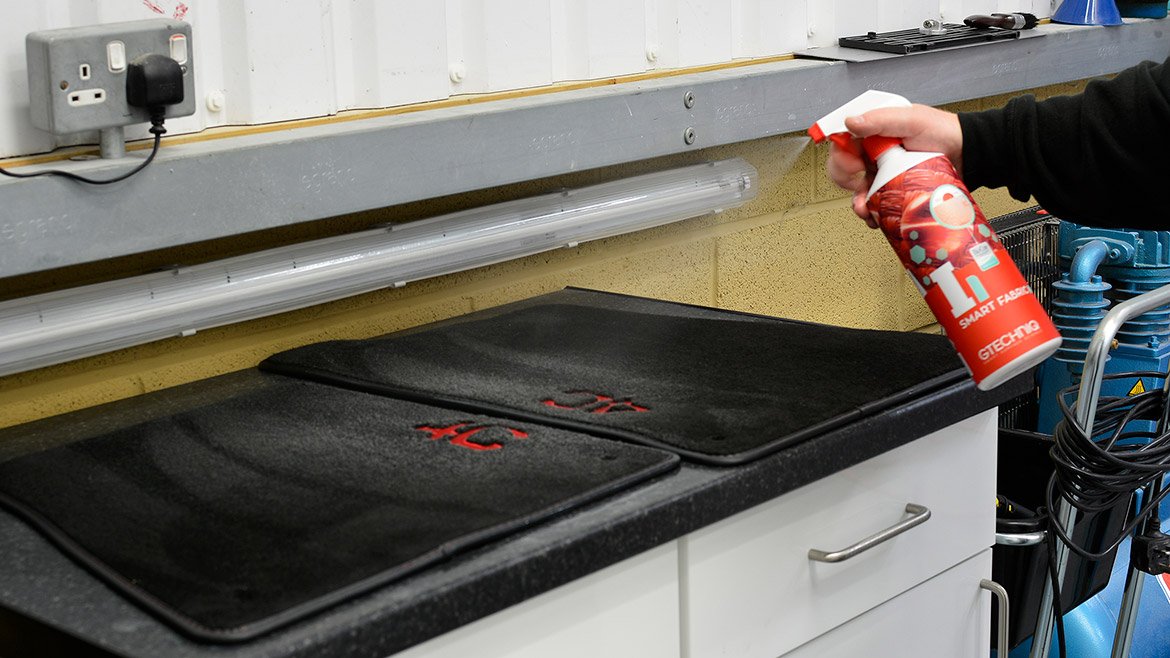 Leather cleaned with GTechniq Tri-Clean and then protected with Gtechniq L1 Leather Guard.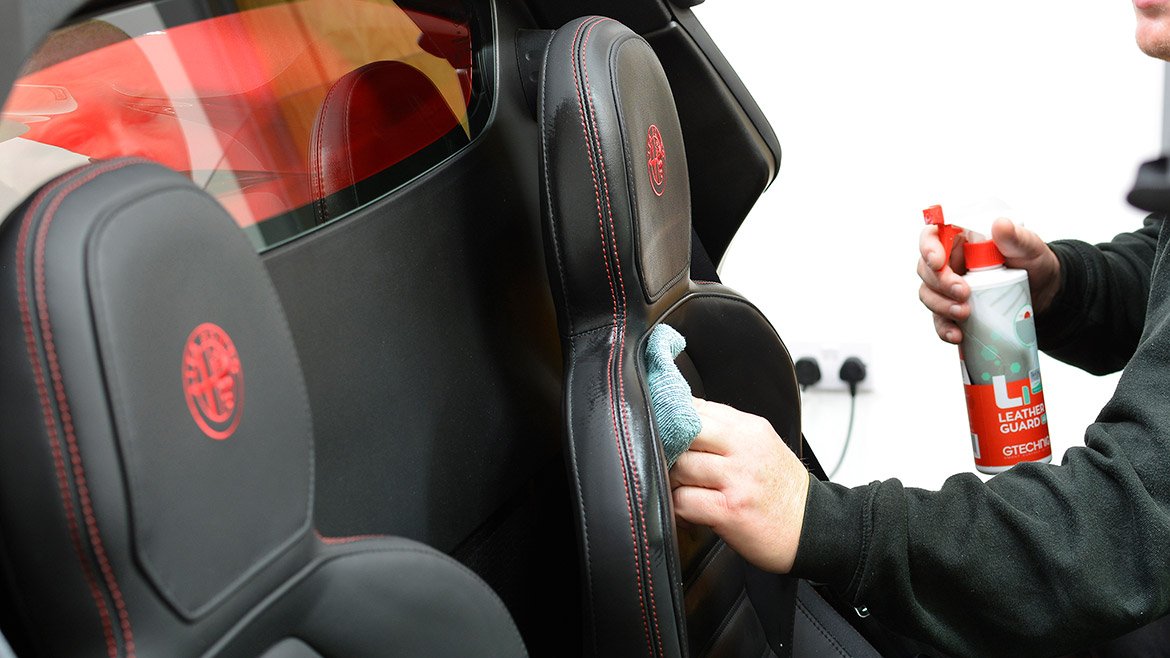 And the end result…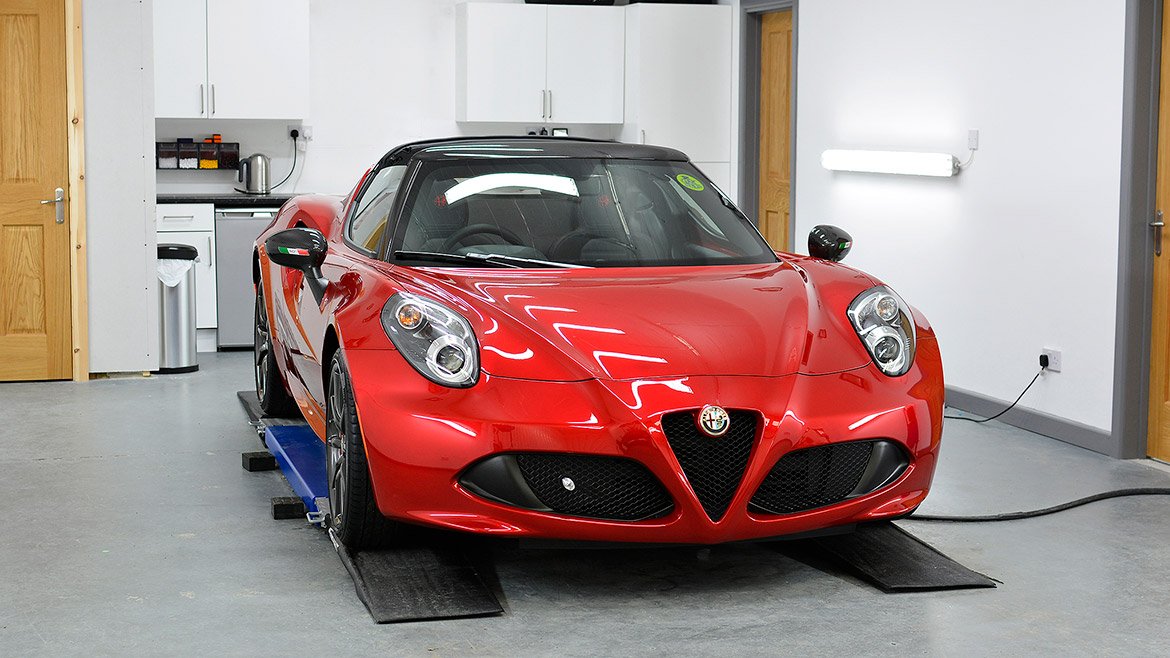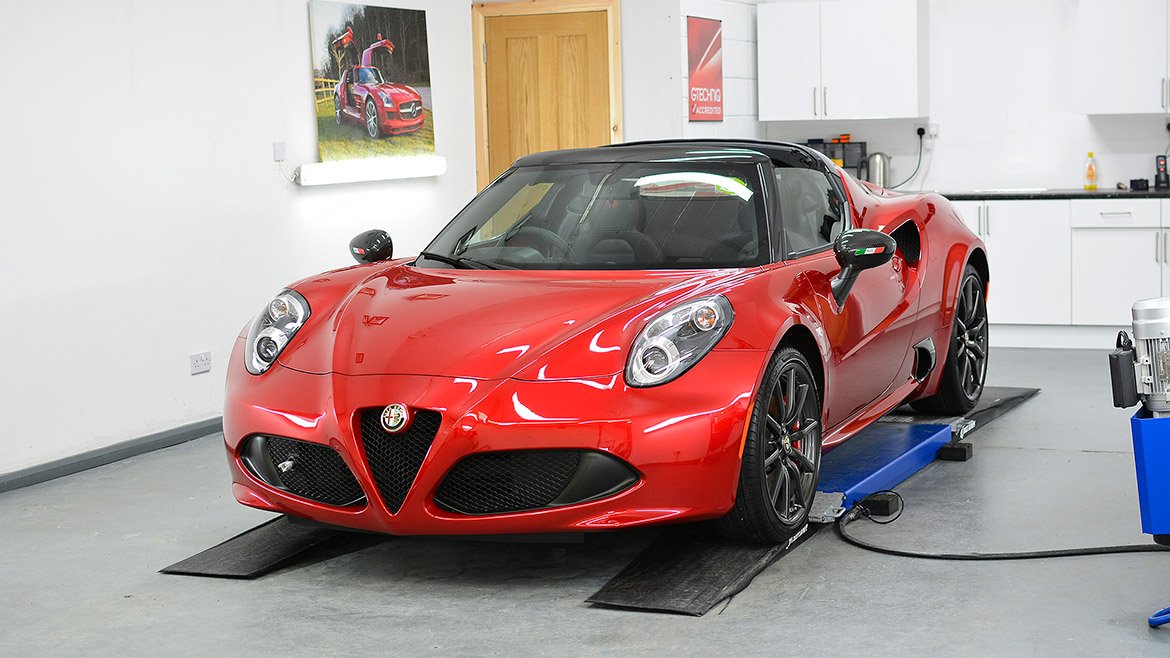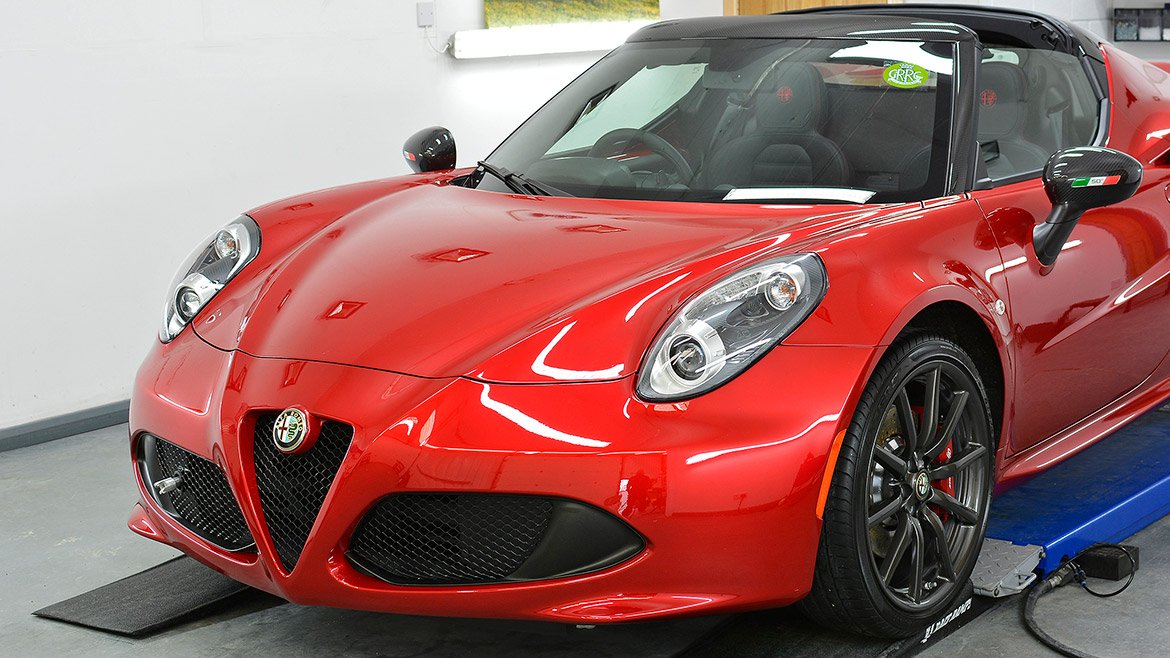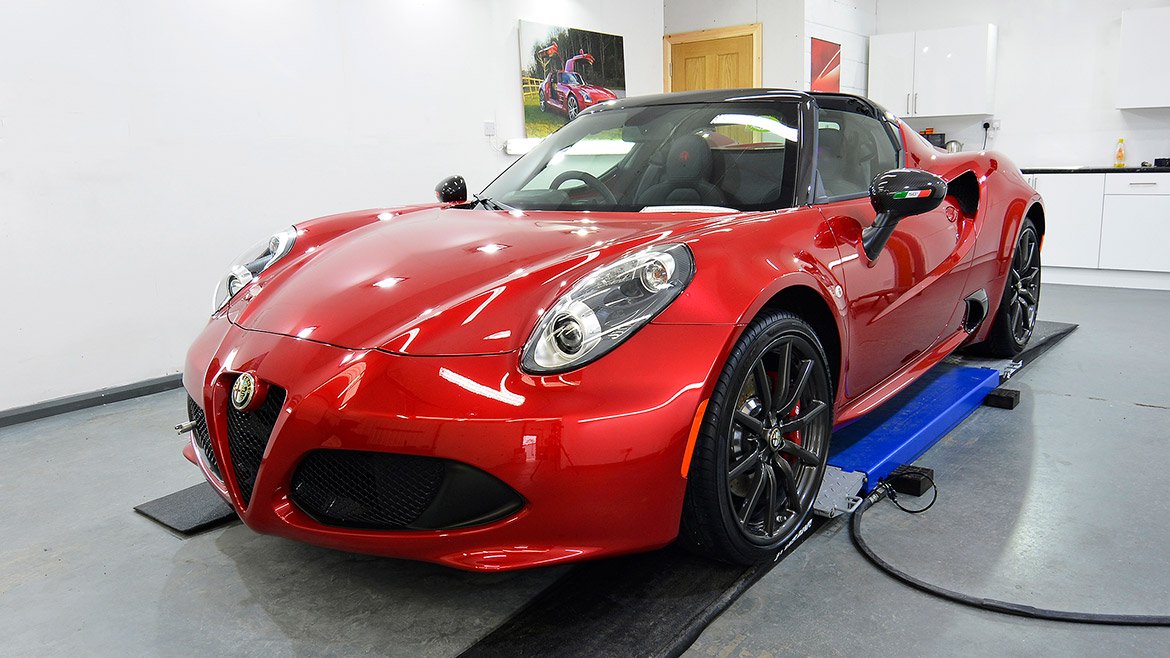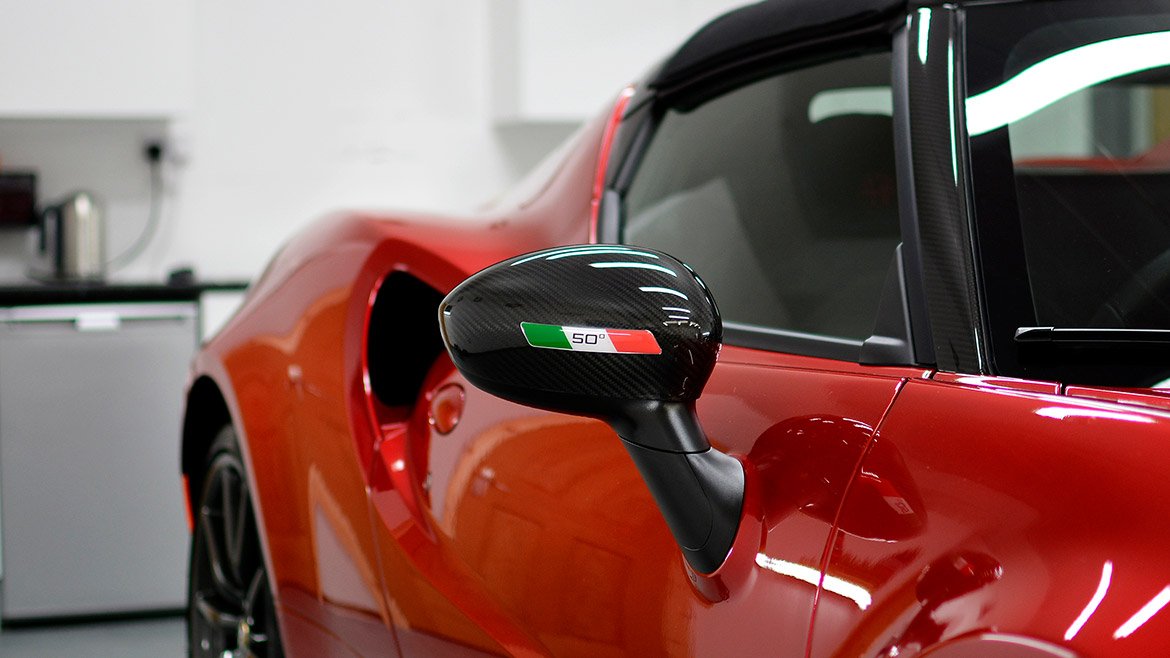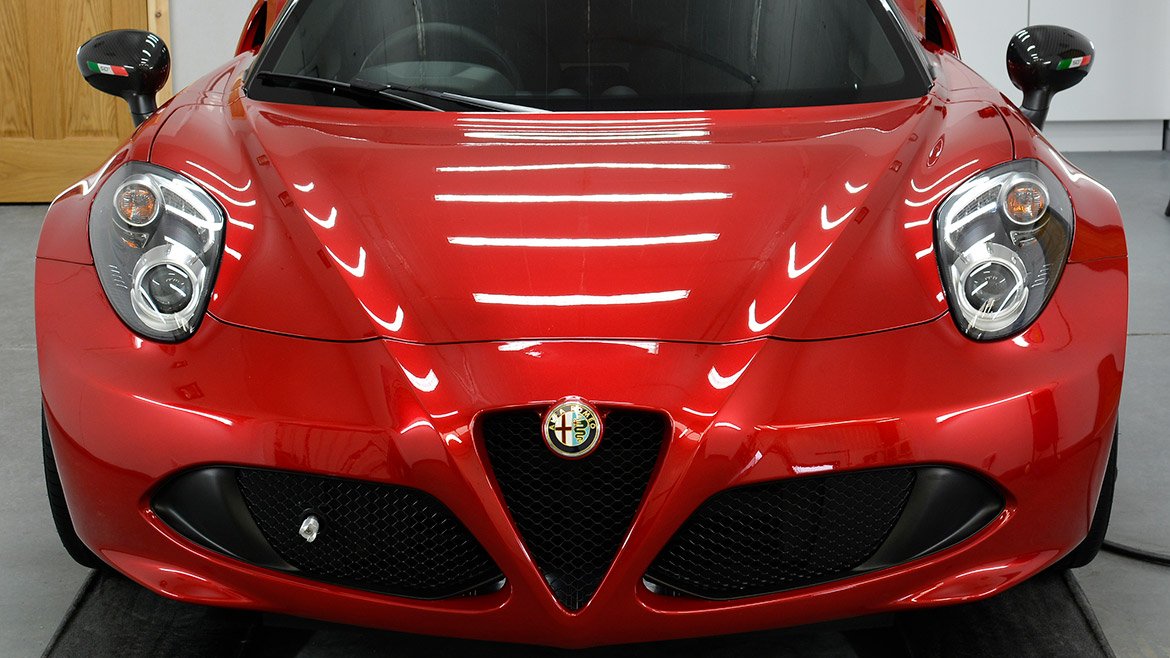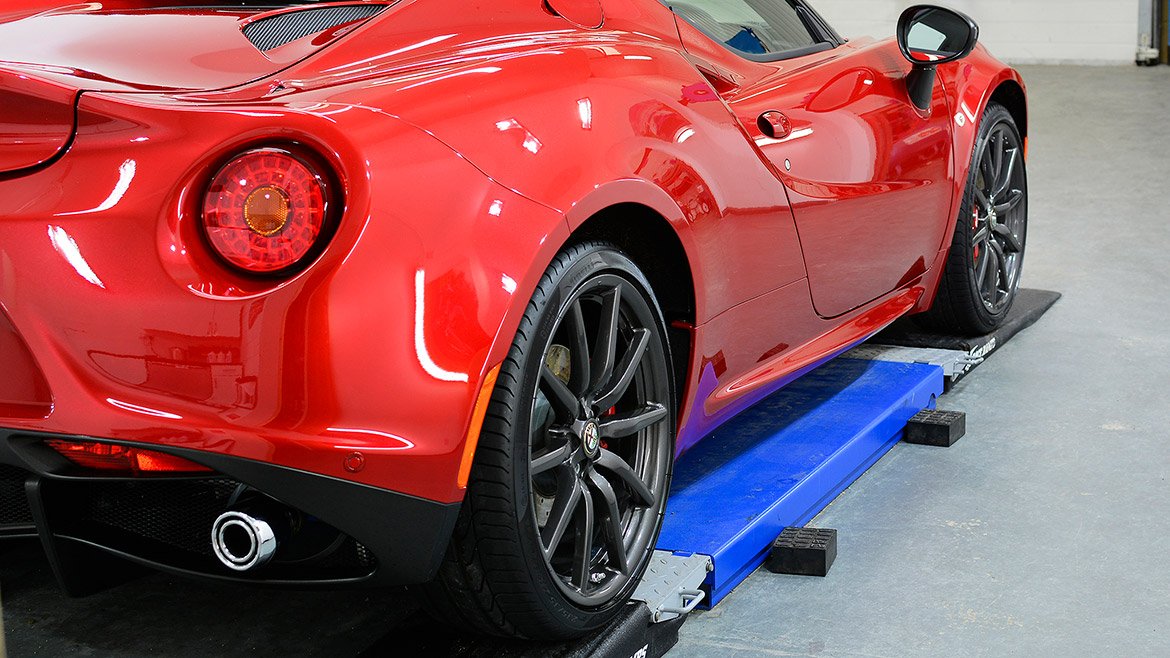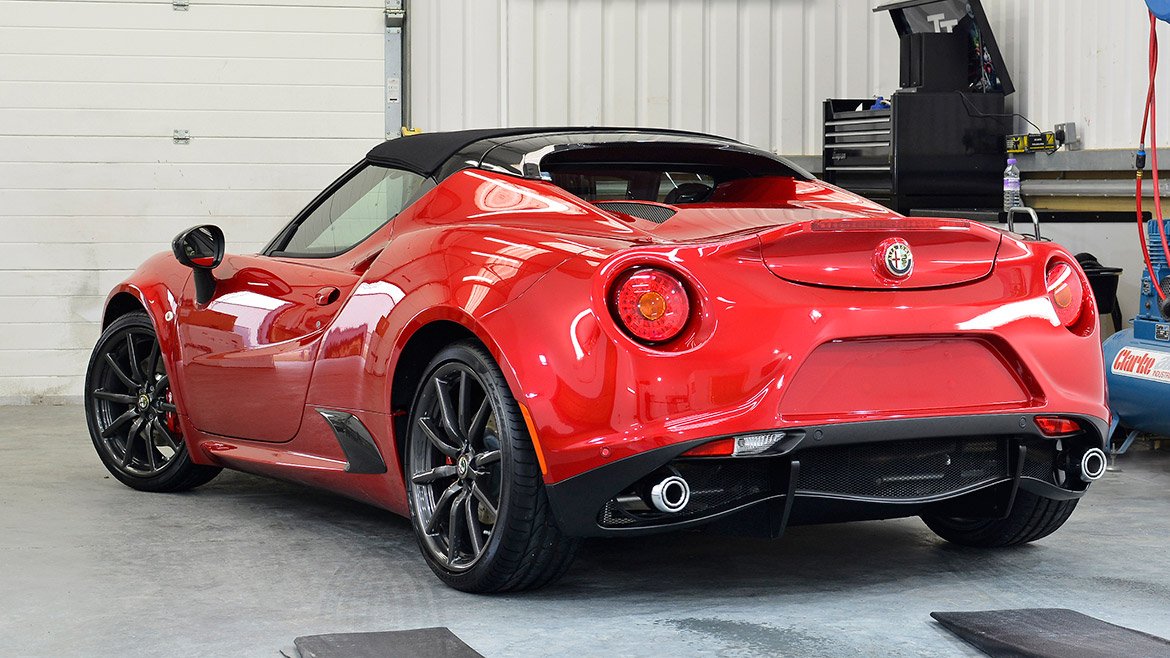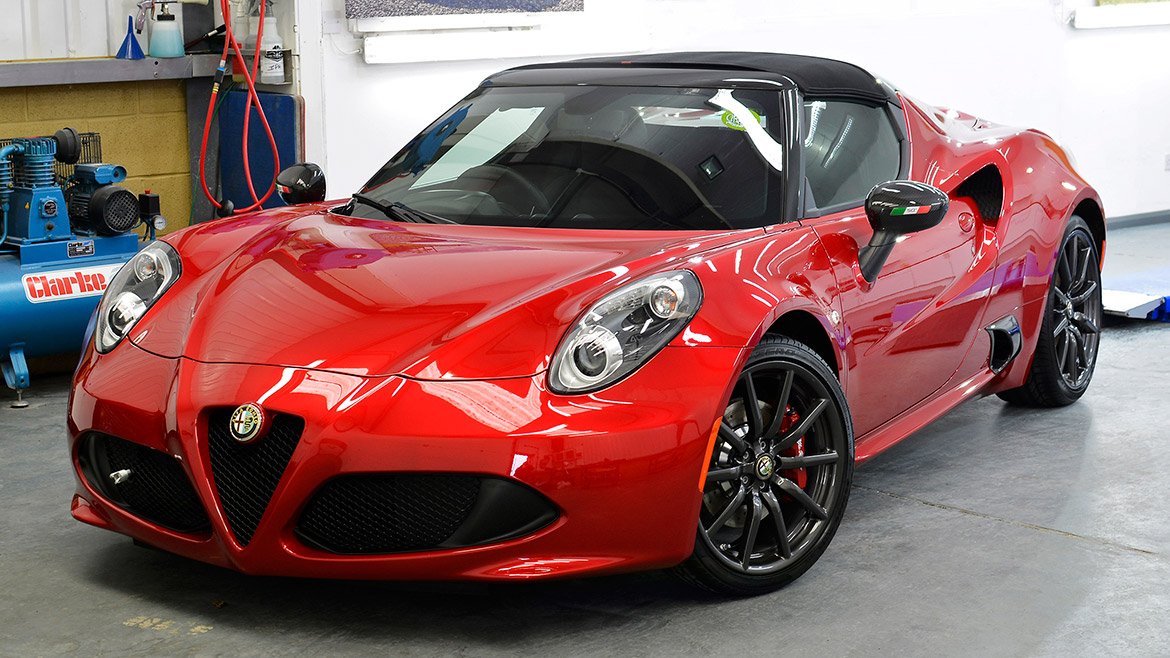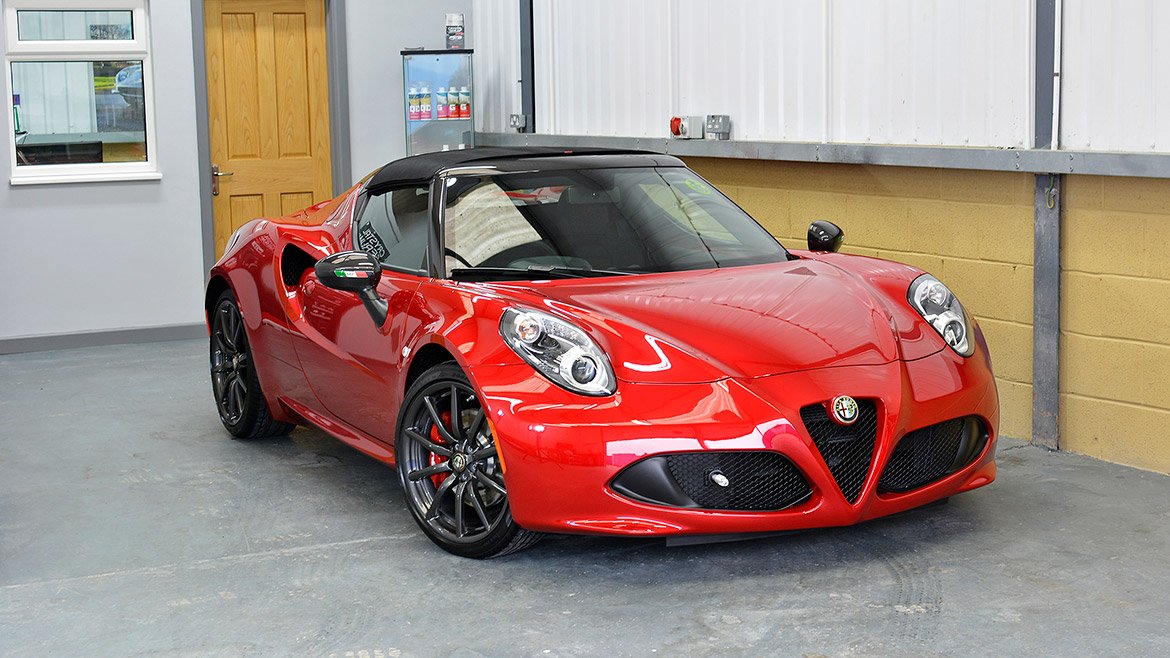 If you're looking to have a similar level of work performed on your Alfa Romeo please get in touch and we will gladly discuss options available.
Thanks for reading.