The owner of this Audi R8 V8 wasn't happy with the overall paint finish so booked it in for our Correction Detail to remove the swirl marks and light scratches that had accumulated.
Initially Bilt-Hamber Surfex HD was used to degrease the exterior of the Audi R8 along with the engine bay, bonnet, and door shuts. Valet Pro Advanced Snow Foam was then applied, giving the bodywork and wheels a thorough pre-wash before the main wash began. Using a lambswool wash mitt and Gtechniq G-Wash the car was carefully washed to help prevent introducing further marring to the paintwork. Tardis Tar & Glue was then applied to dissolve the tar deposits and tree sap, to remove the last remnants of bonded contamination the bodywork and glass were then clayed using a Nanoskin Clay Mitt.  After rinsing off with filtered water, the R8 was carefully dried using soft microfibre drying towels.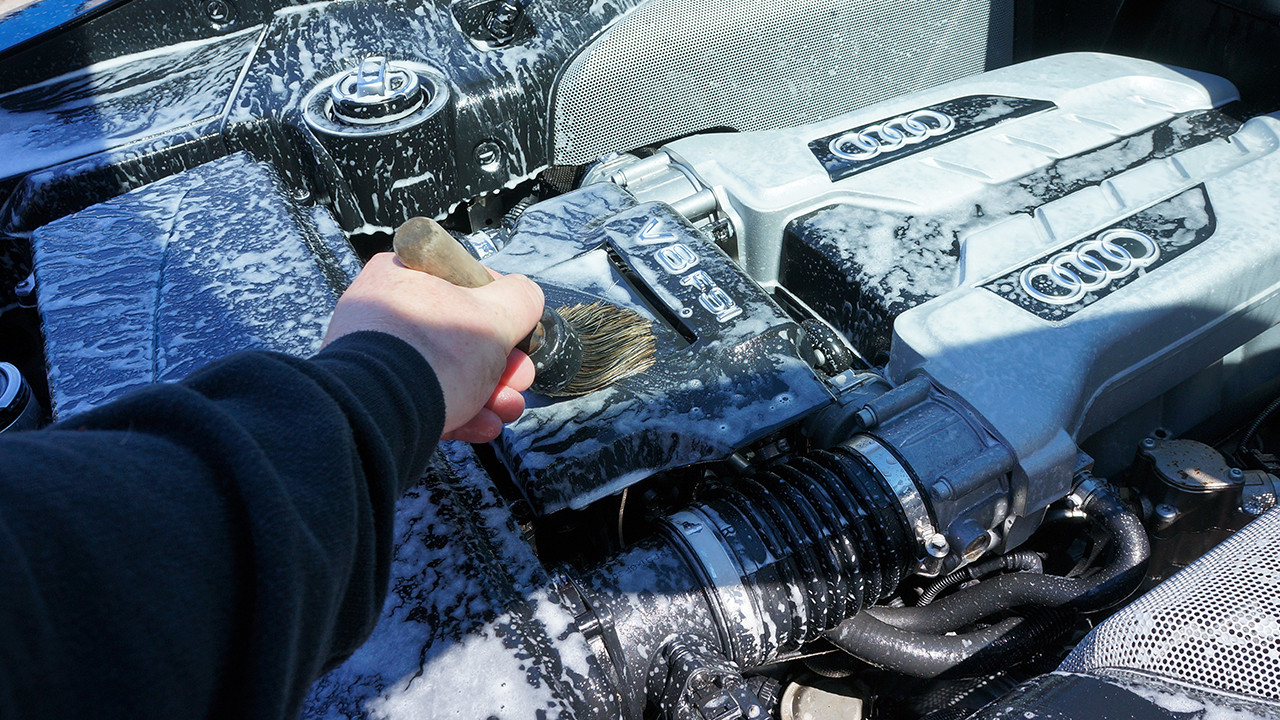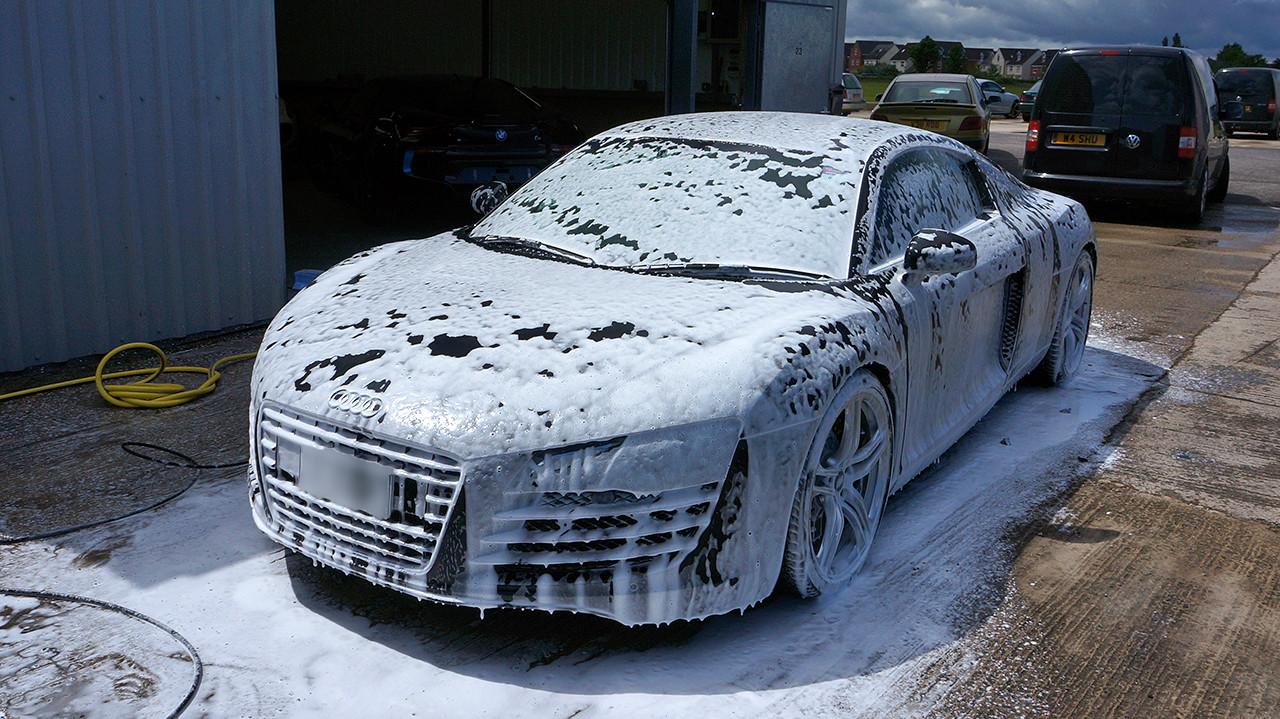 Before the correction work commenced, the paintwork was inspected under high intensity lighting and paint depth readings were taken on all panels. To correct the paintwork a Rupes BigFoot was used with a Megs Microfibre Cutting Disc and their D300 Cutting Compound.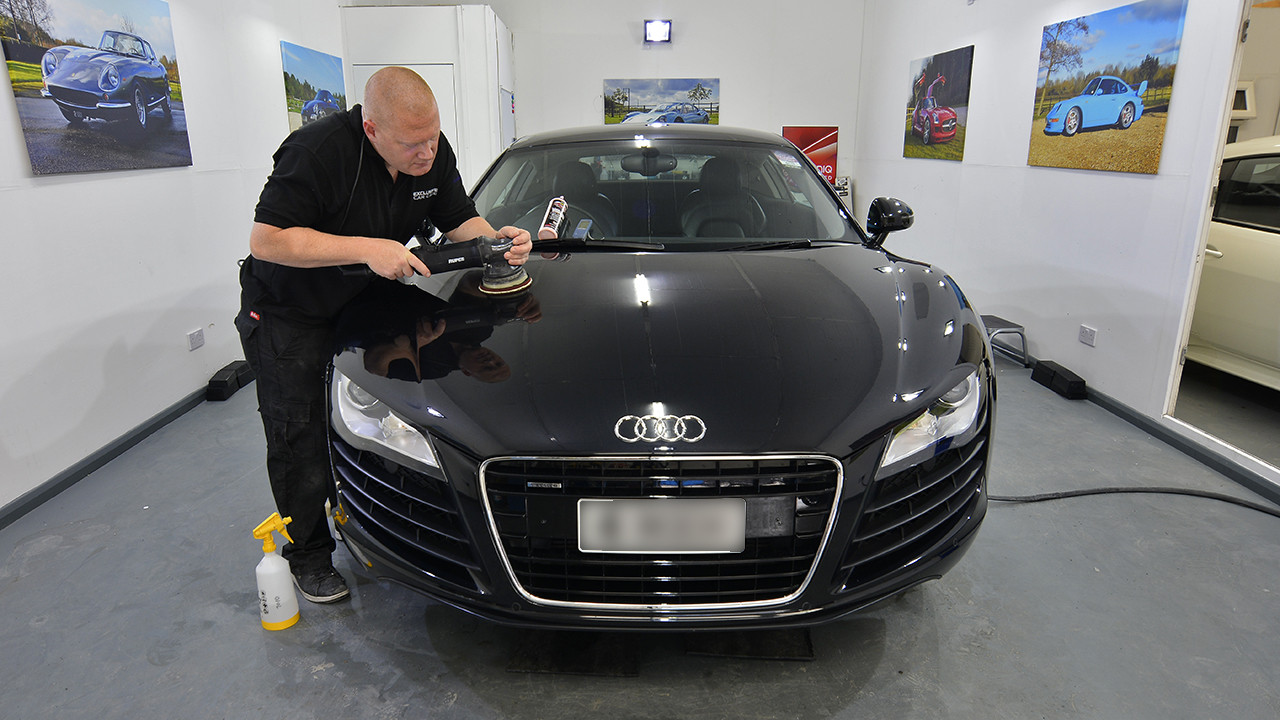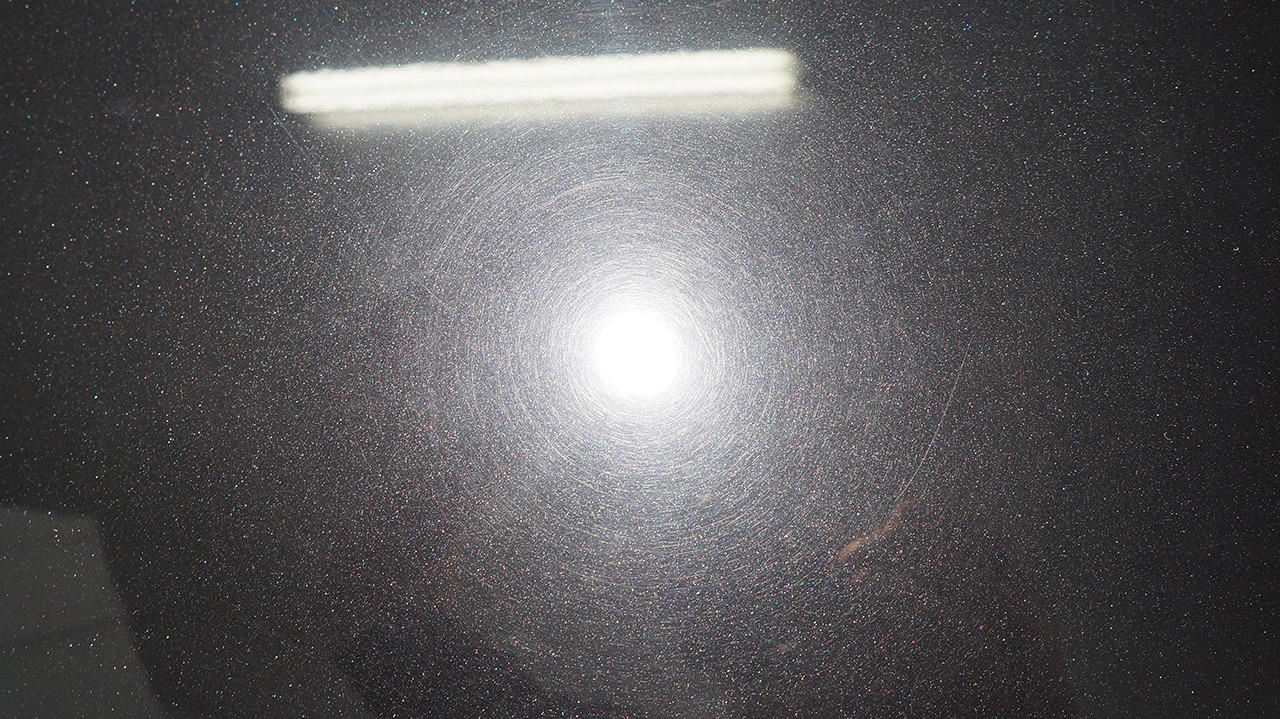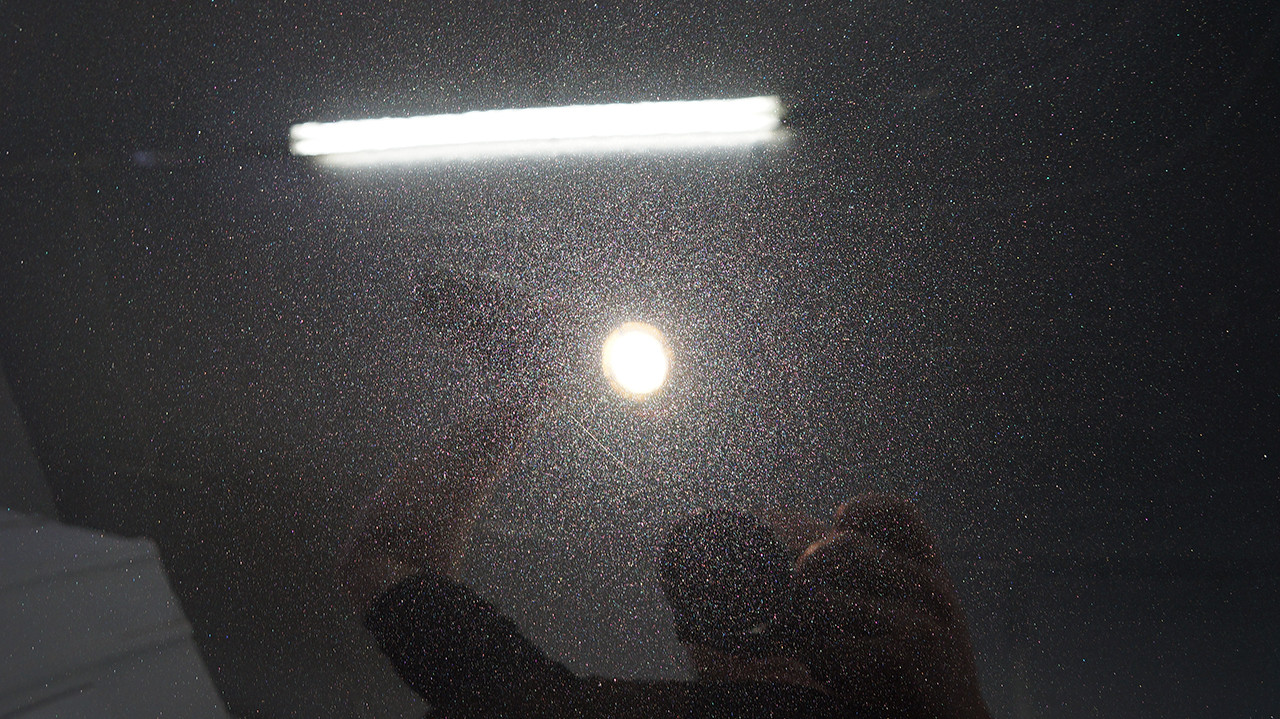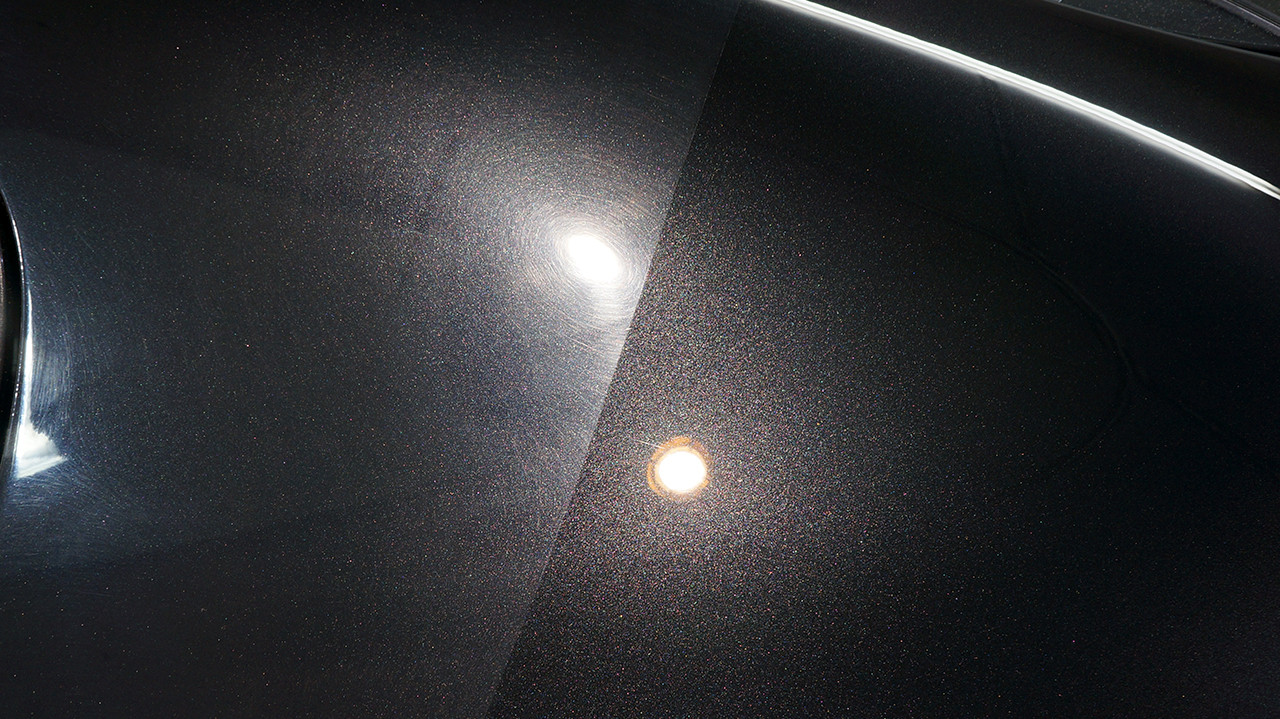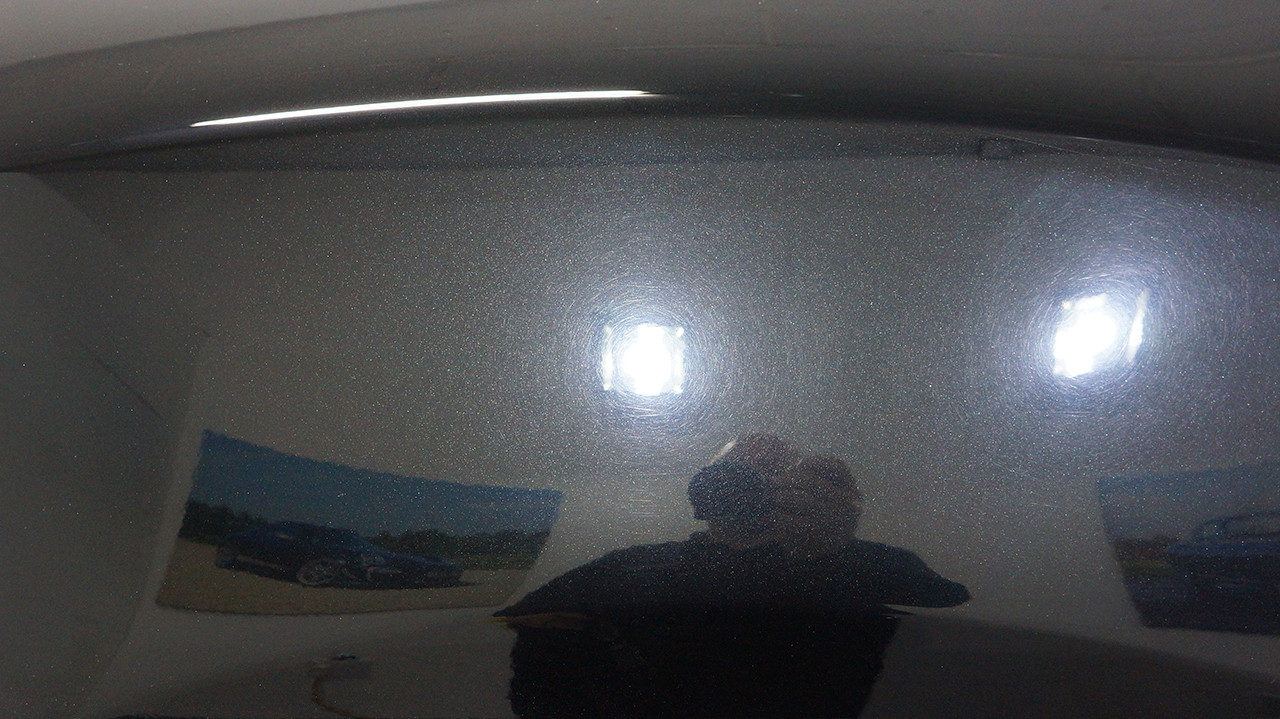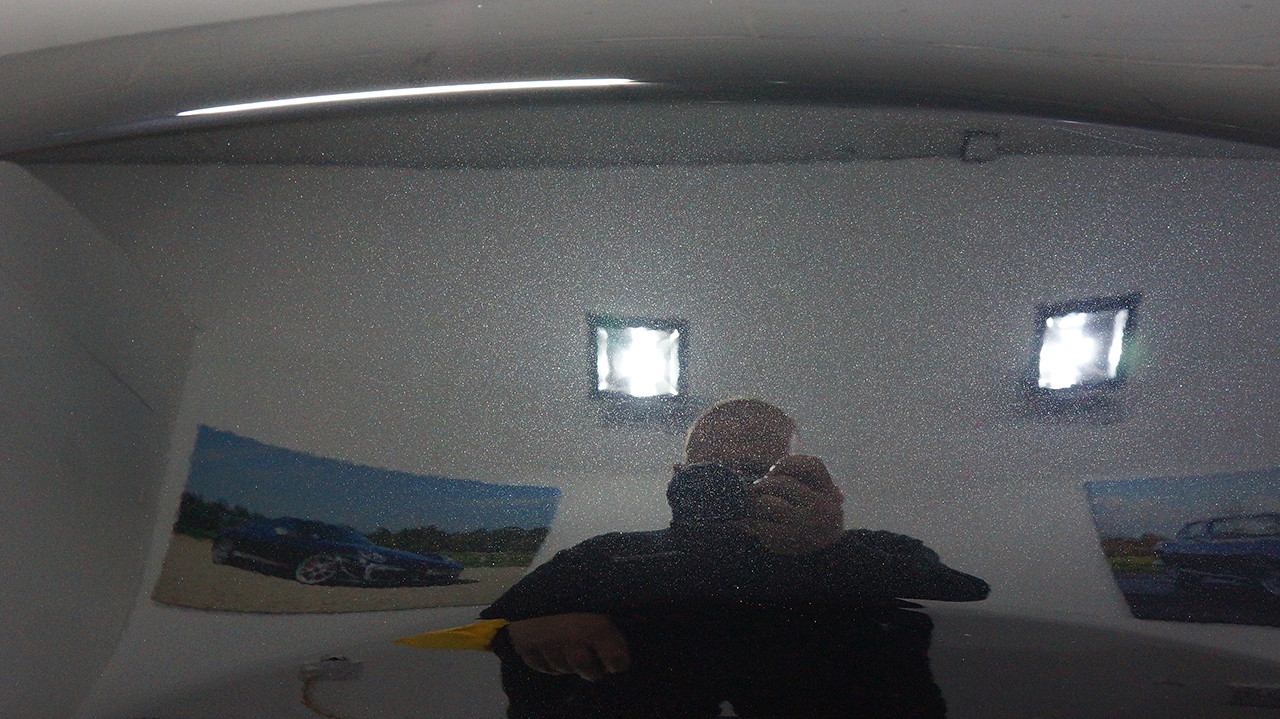 Once the cutting stages were complete the paintwork was refined with a Rupes Finishing Pad and Sonax Perfect Finish polish.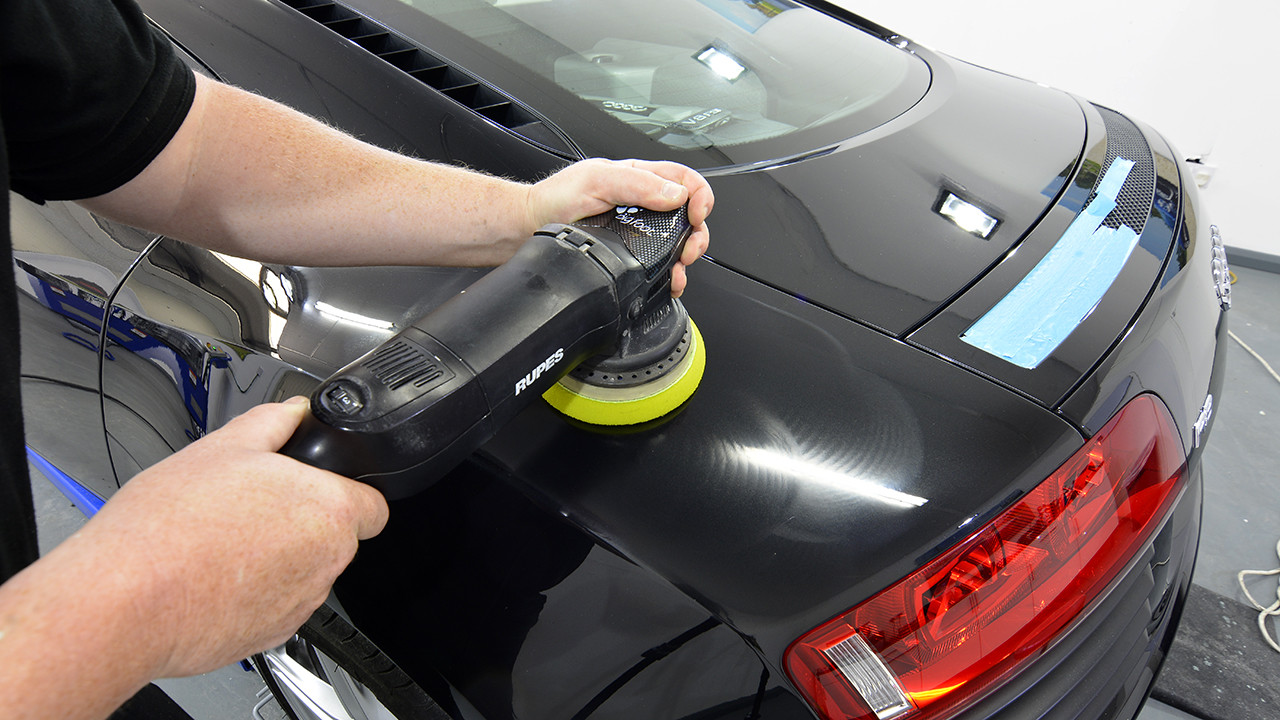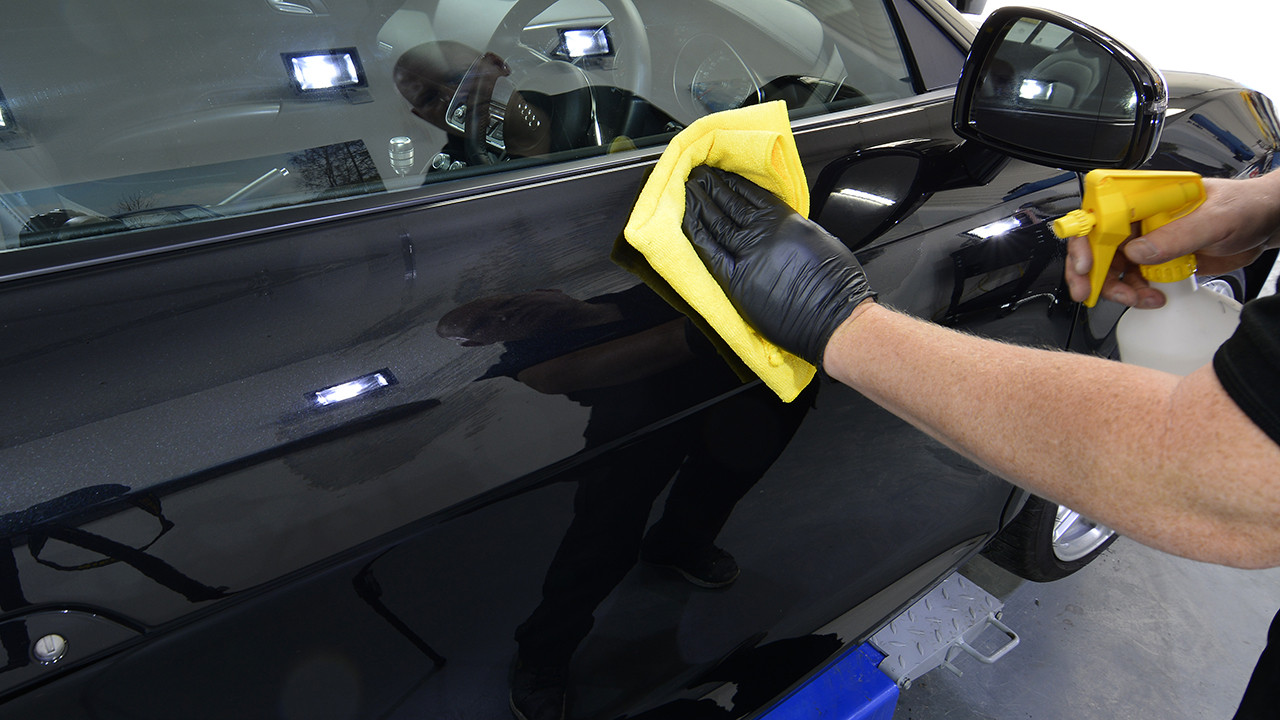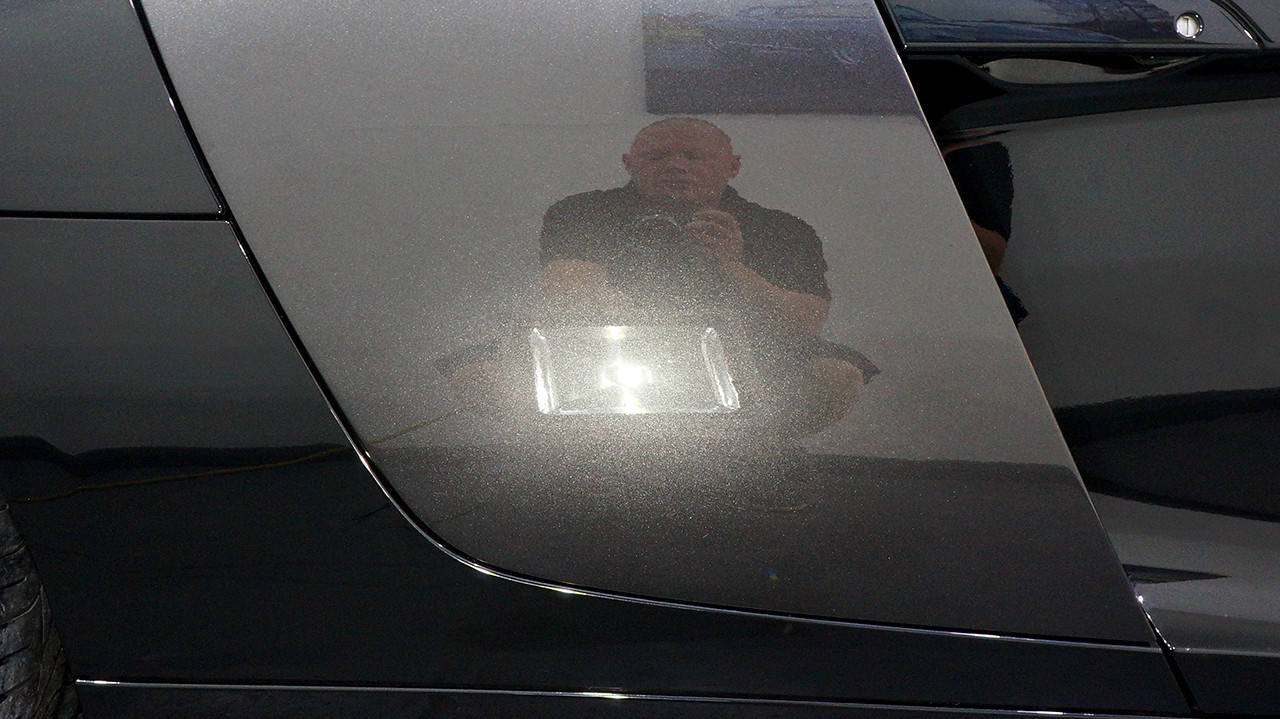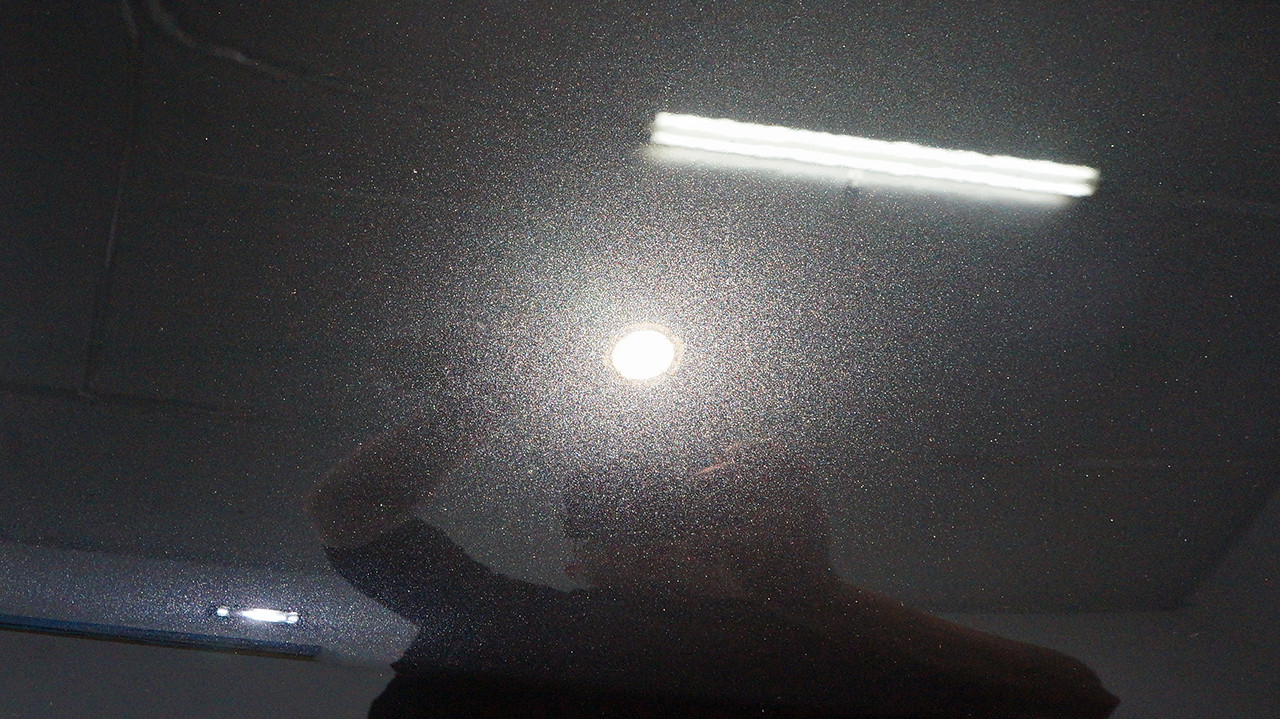 With all the machine polishing stages complete Gtechniq C1 Crystal Lacquer was then applied and allowed to fully cure before topping it with two coats of Gtechniq EXO for extra level of protection and added slickness.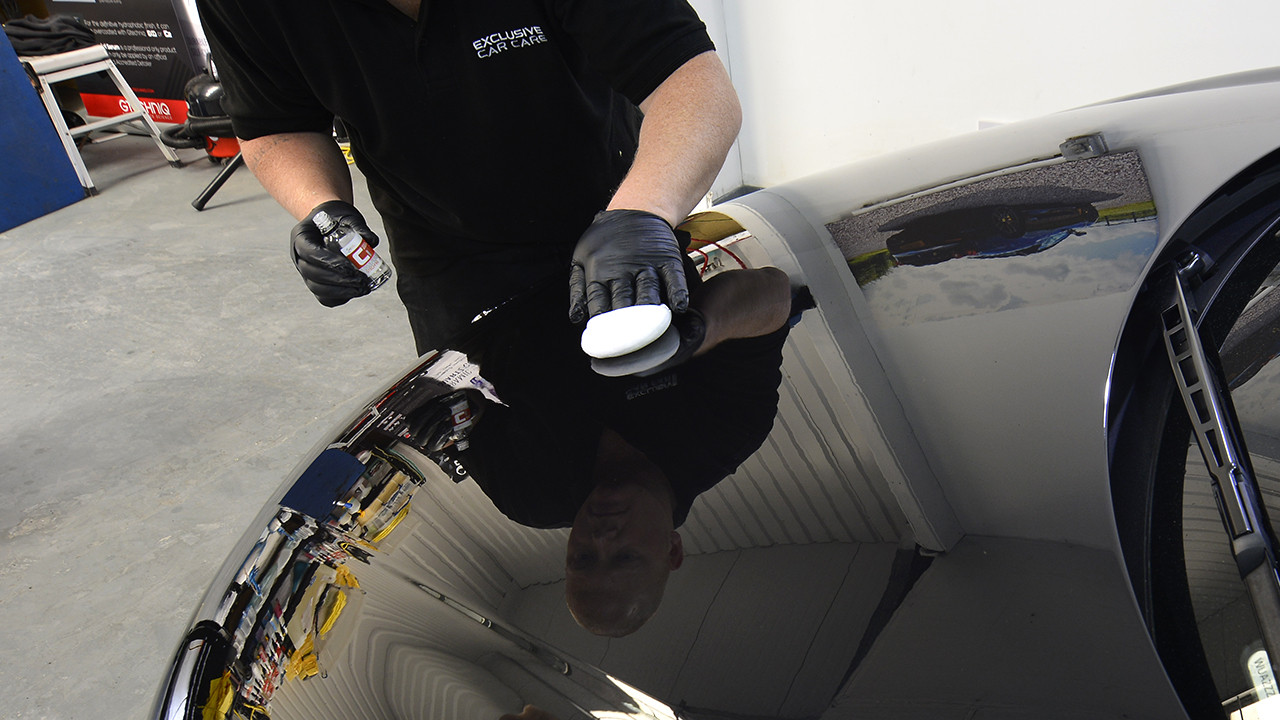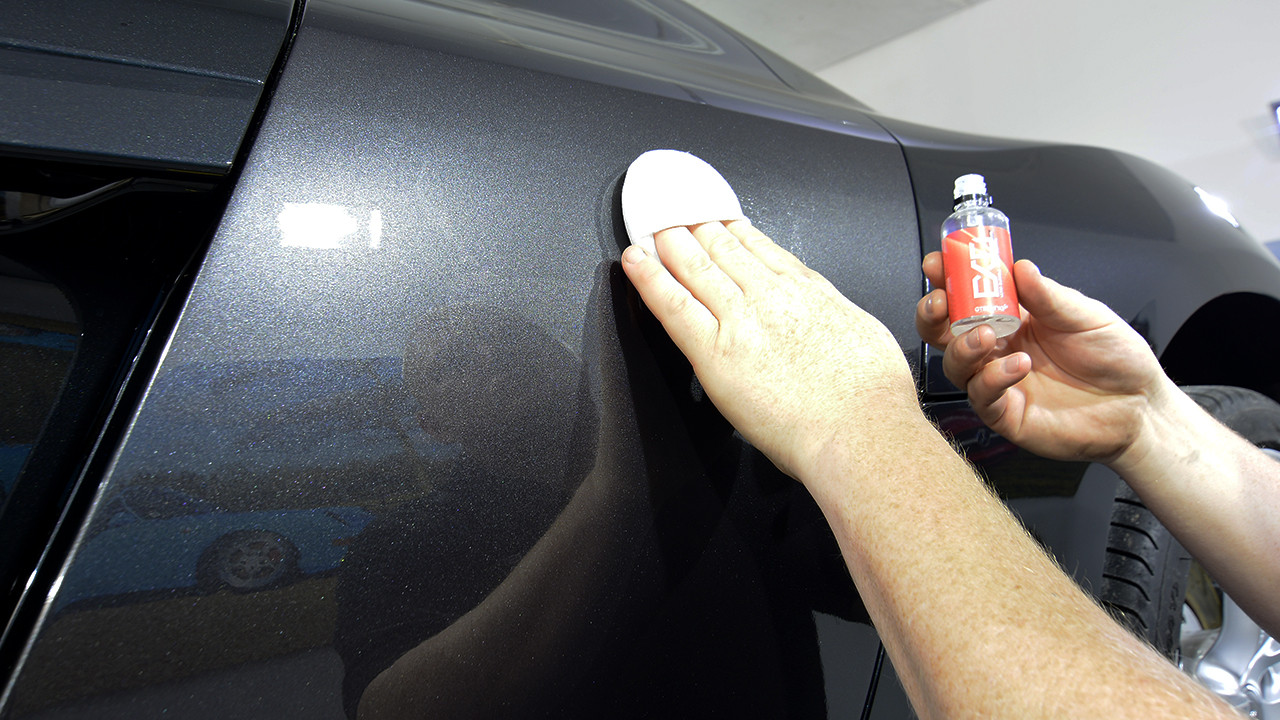 The glass was cleaned then treated with Gtechniq G1 ClearVision Smart Glass. This bonds with the glass to form a hydrophobic barrier which repels water, reducing the need for windscreen wipers and making driving less tiring during inclement weather.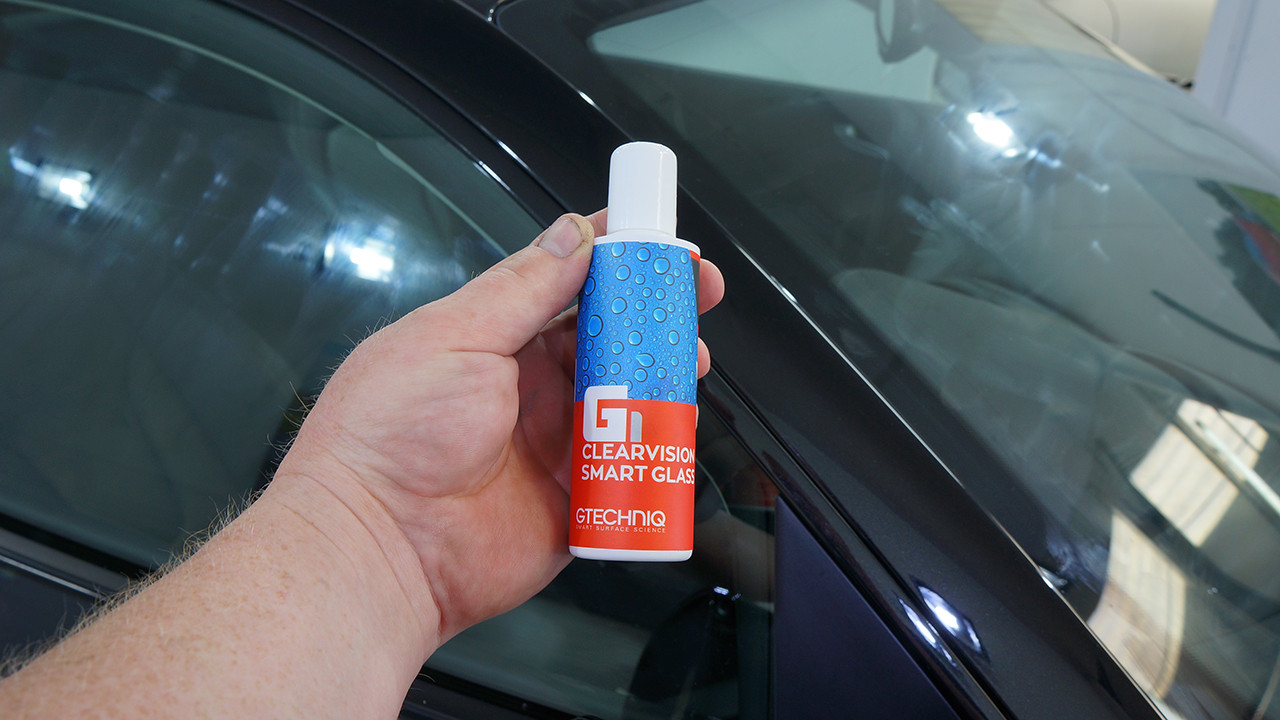 The last job to do was to remove the wheels for sealing, first they were given a deep clean with Bilt-Hamber Korrosol Fallout Remover to remove any contamination on the wheels.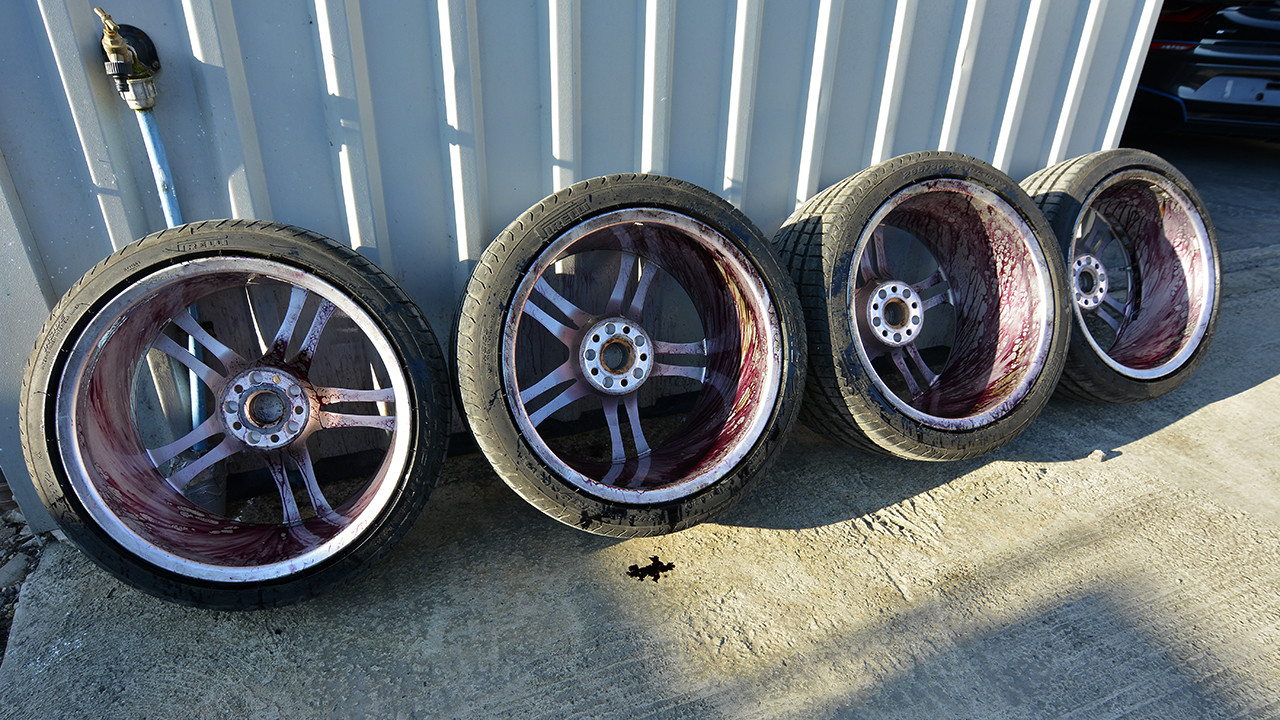 There was plenty of old wheel weight foam/residue that needed removing, a cotton pad was soaked with Tardis Tar and Glue Remover and left to dwell on the residue for a few minutes to aid in removal.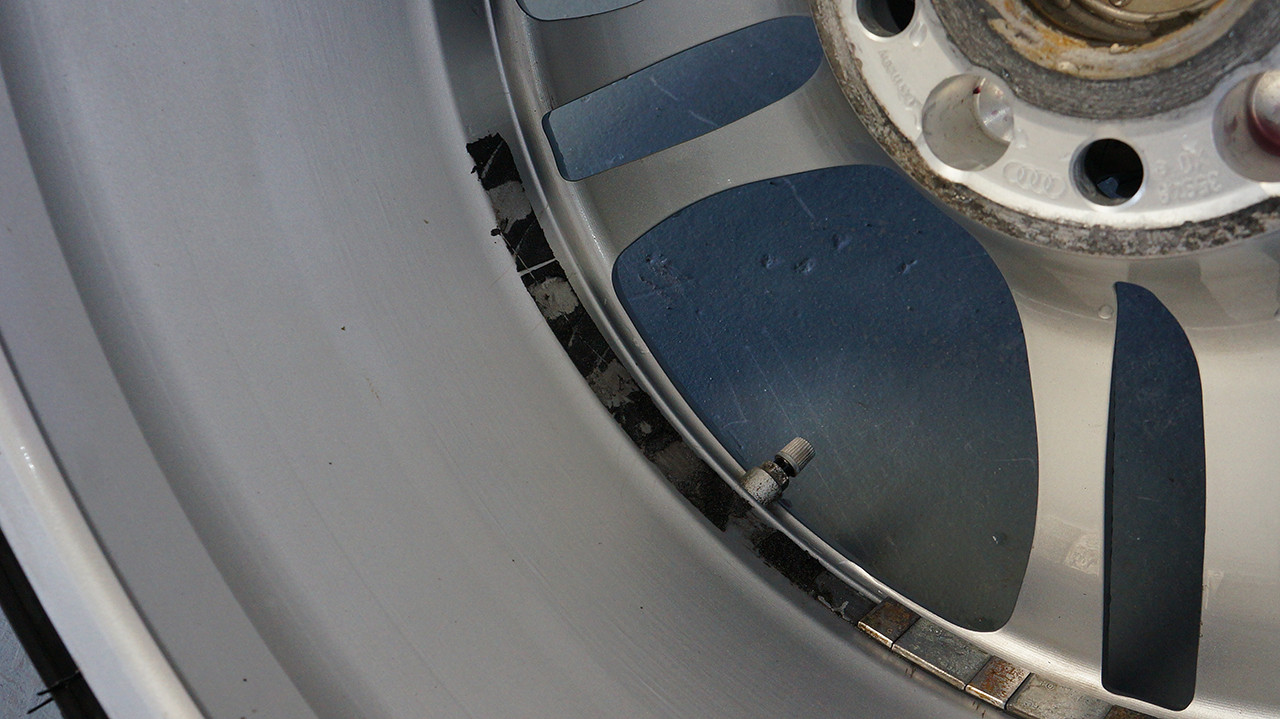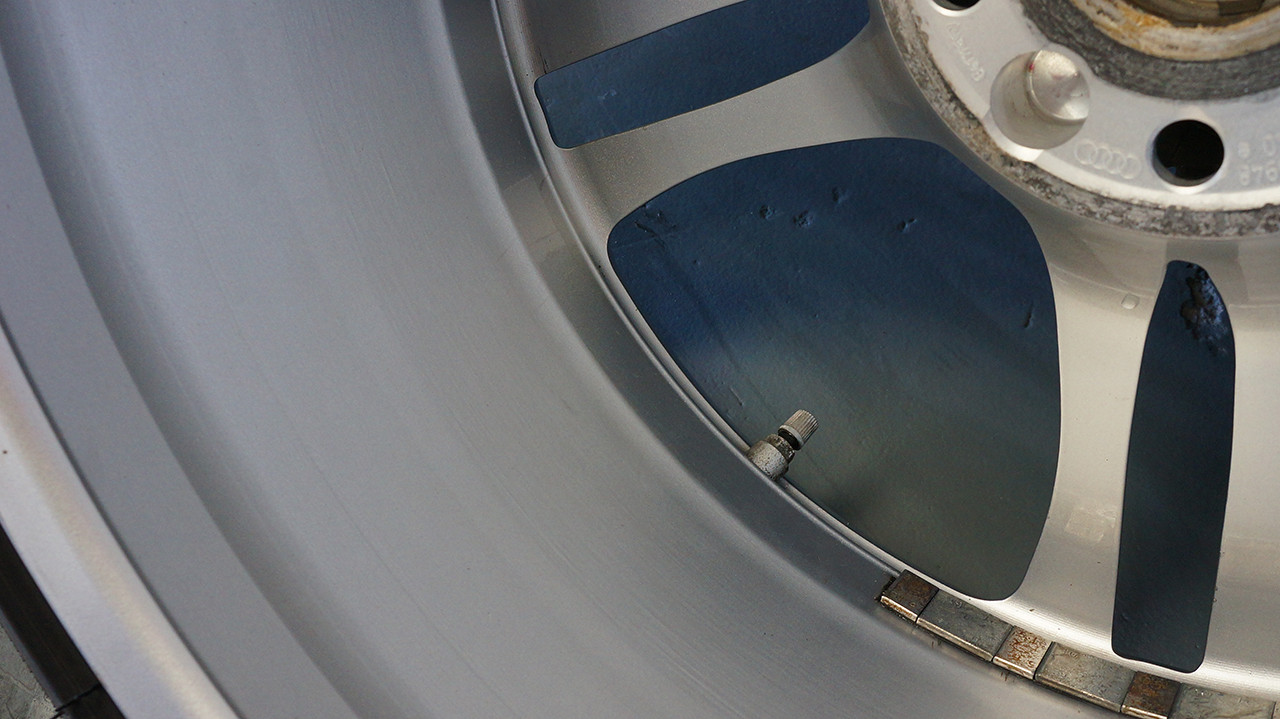 The wheel weights were looking tatty so these were given a coat of paint to freshen them up.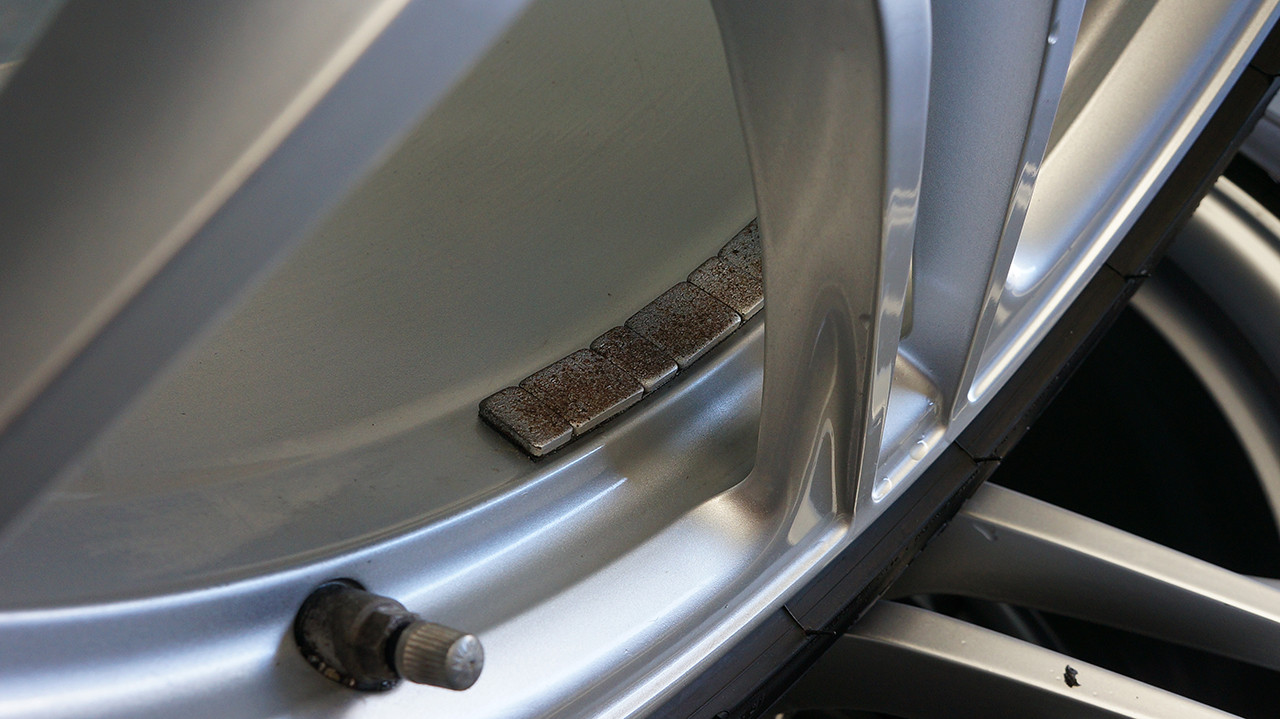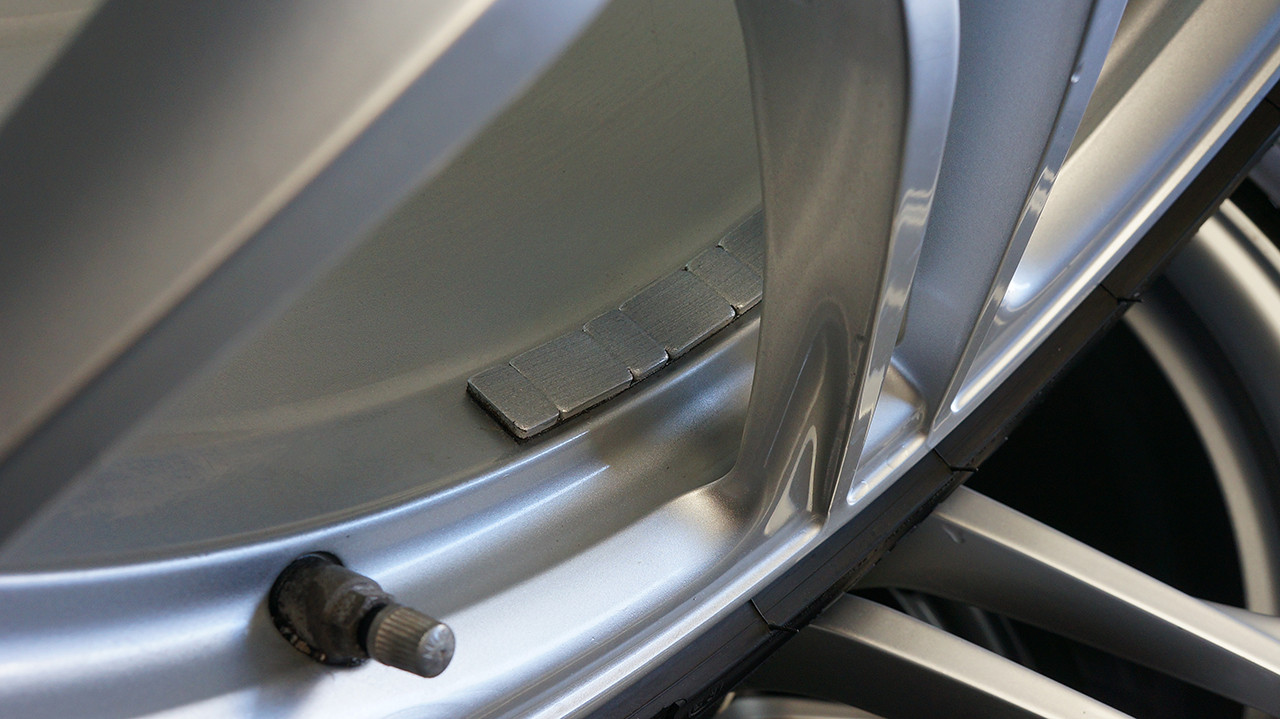 The wheels and brake calipers were then protected using Gtechniq C5 Alloy Wheel Armour. This heat resistant coating helps prevent brake dust and road grime from bonding with hot wheels, protecting them from contamination and making them much easier to clean during maintenance washing, negating the need to use harsh chemicals.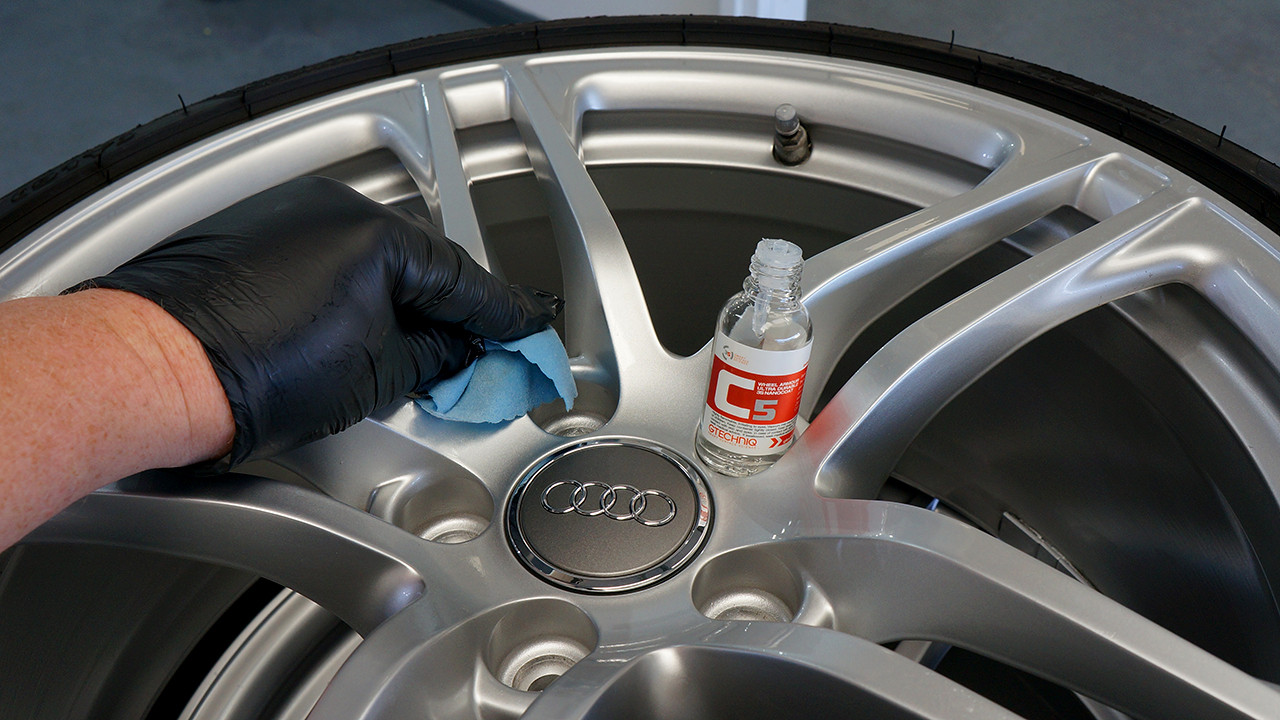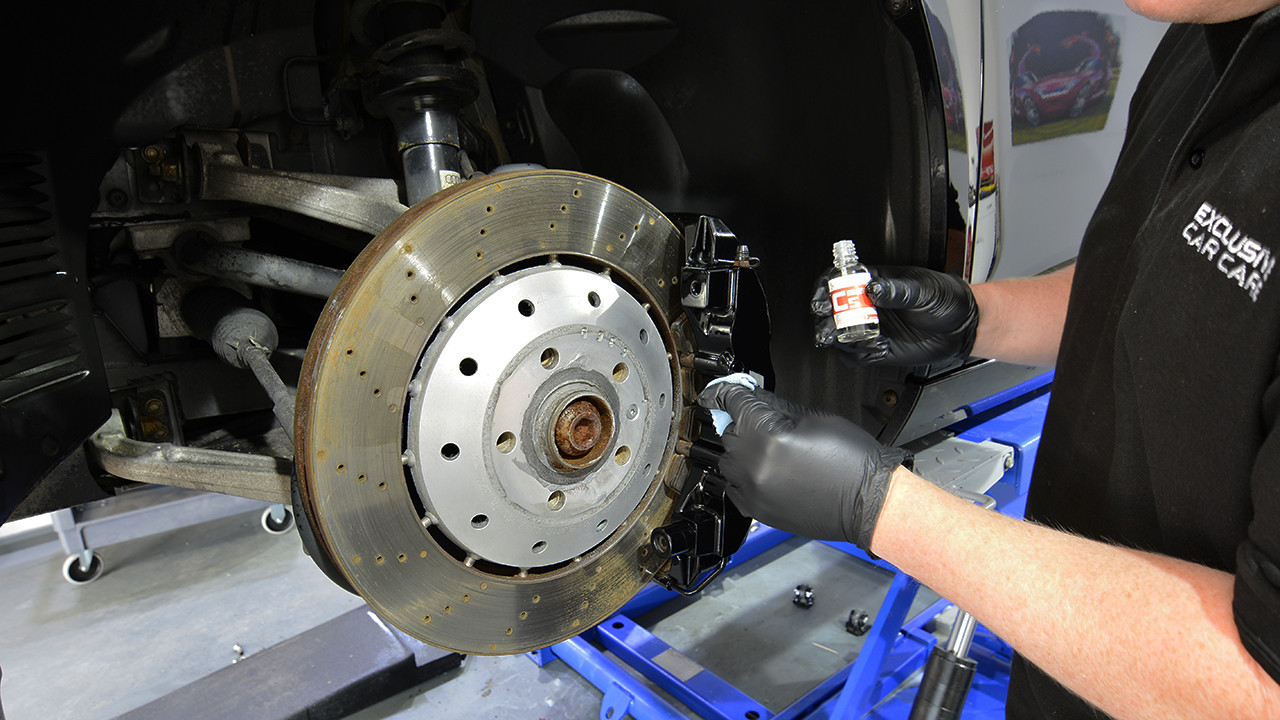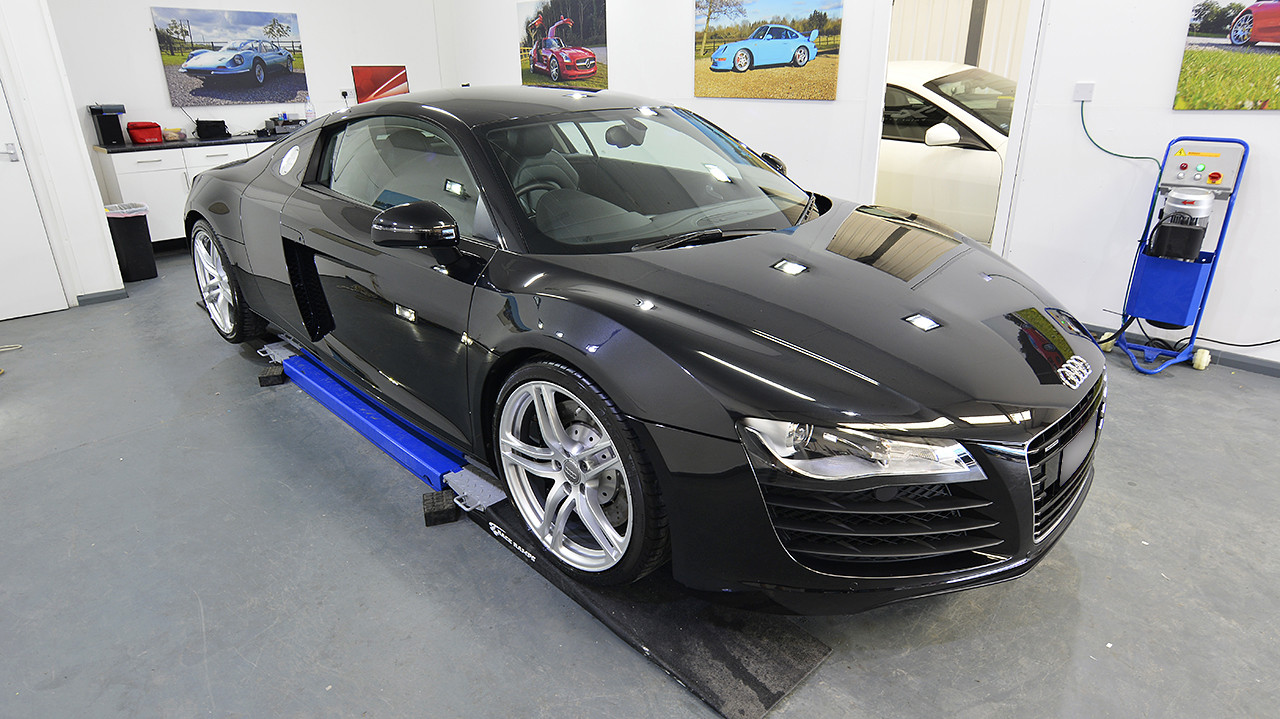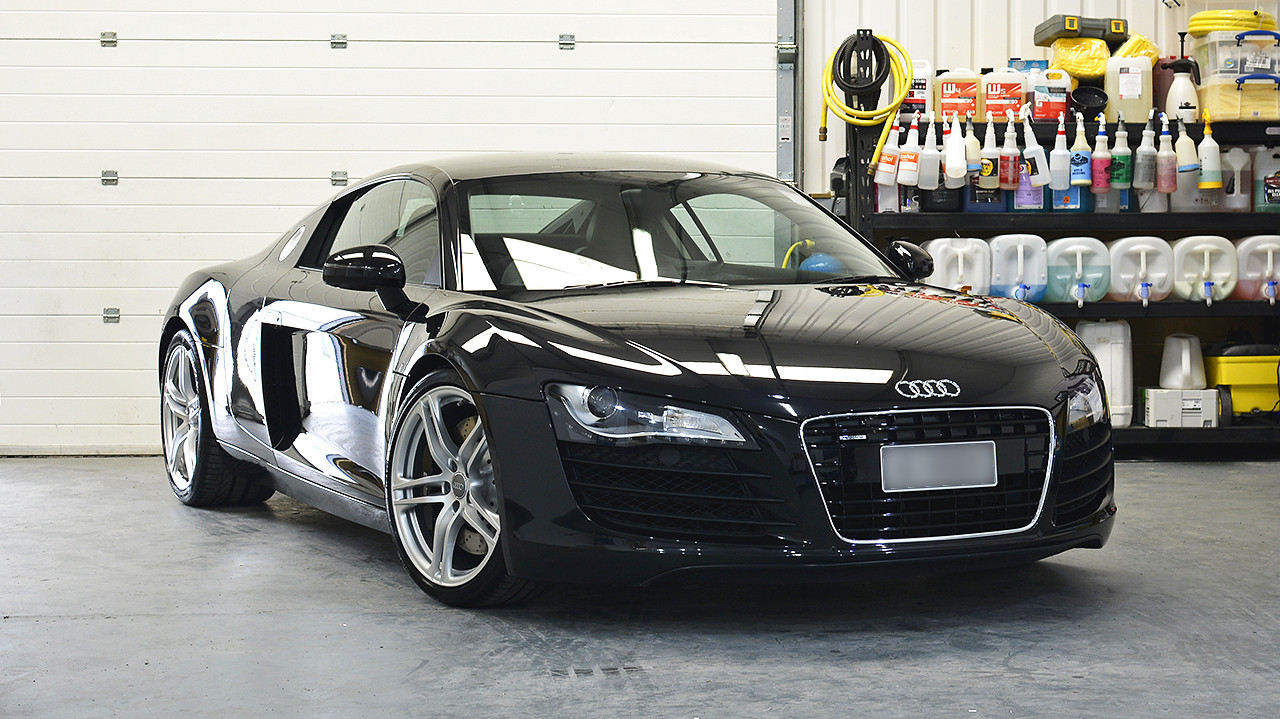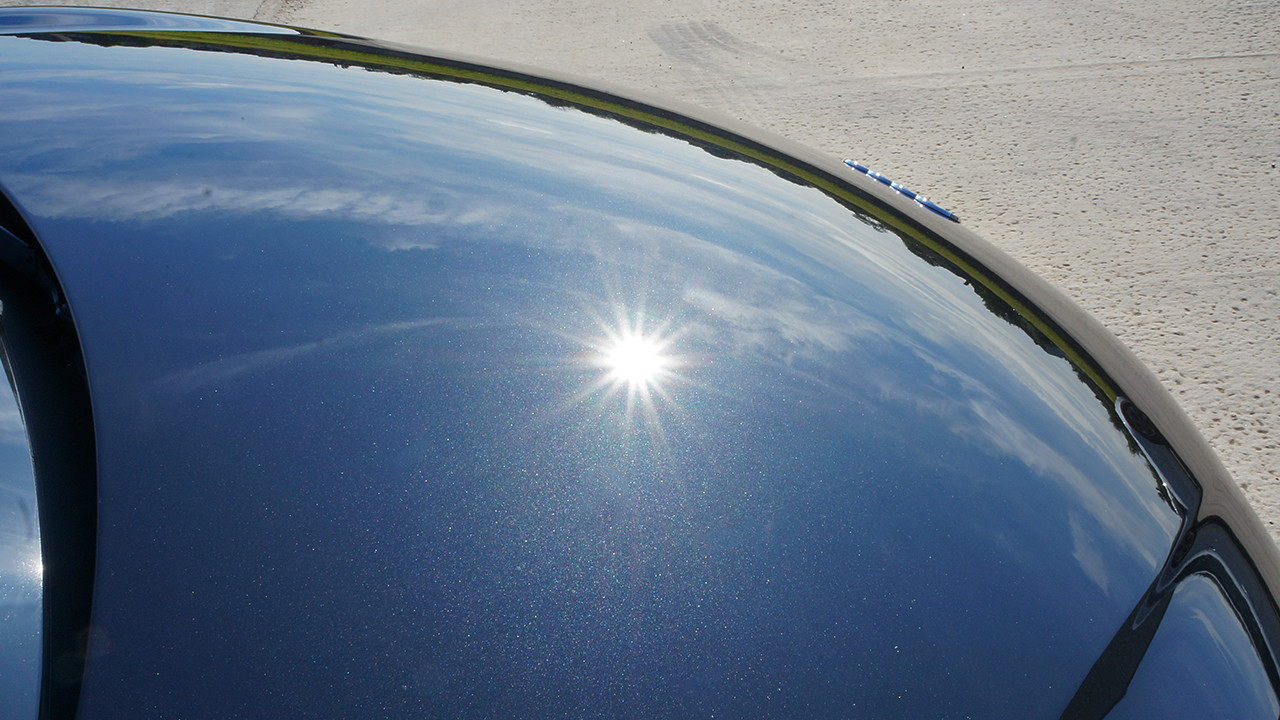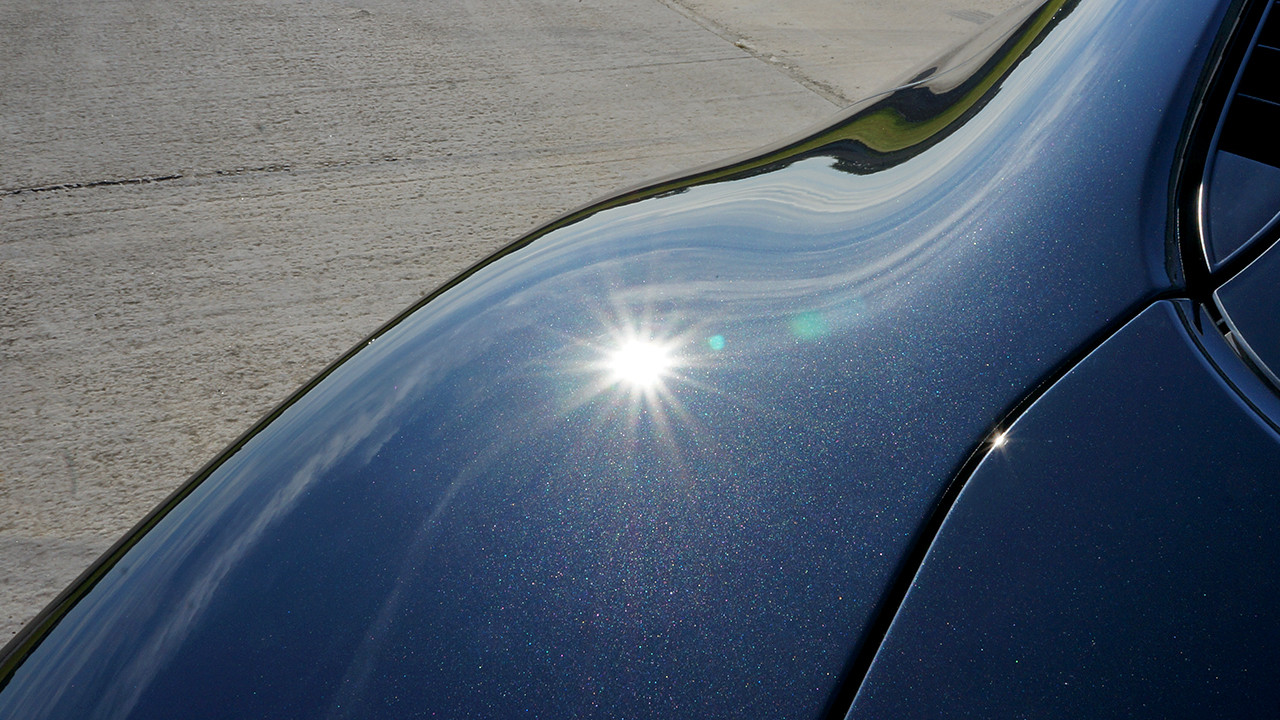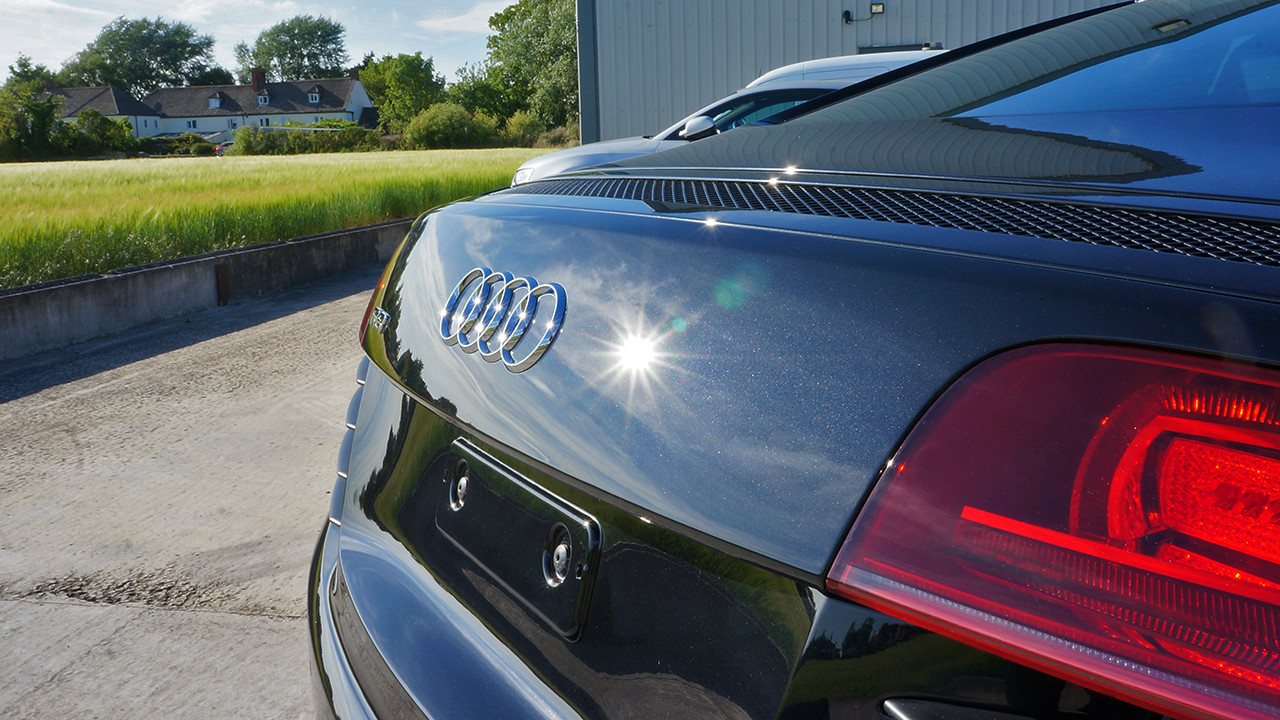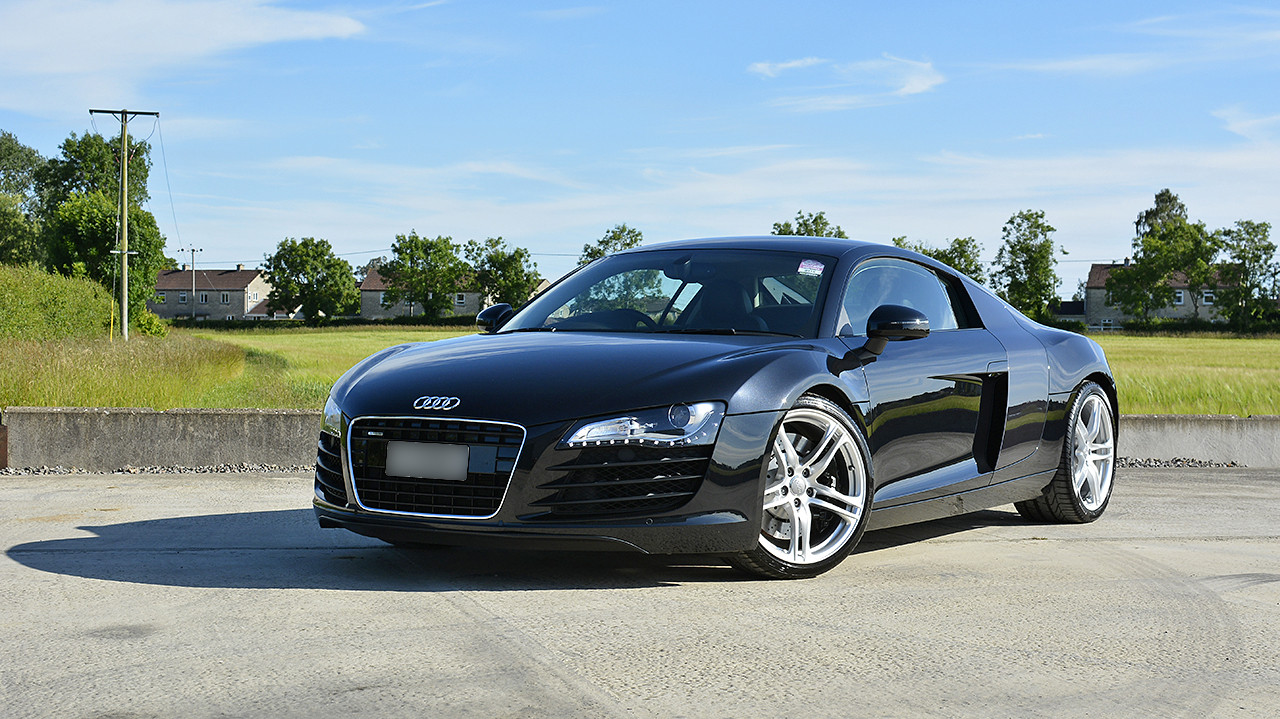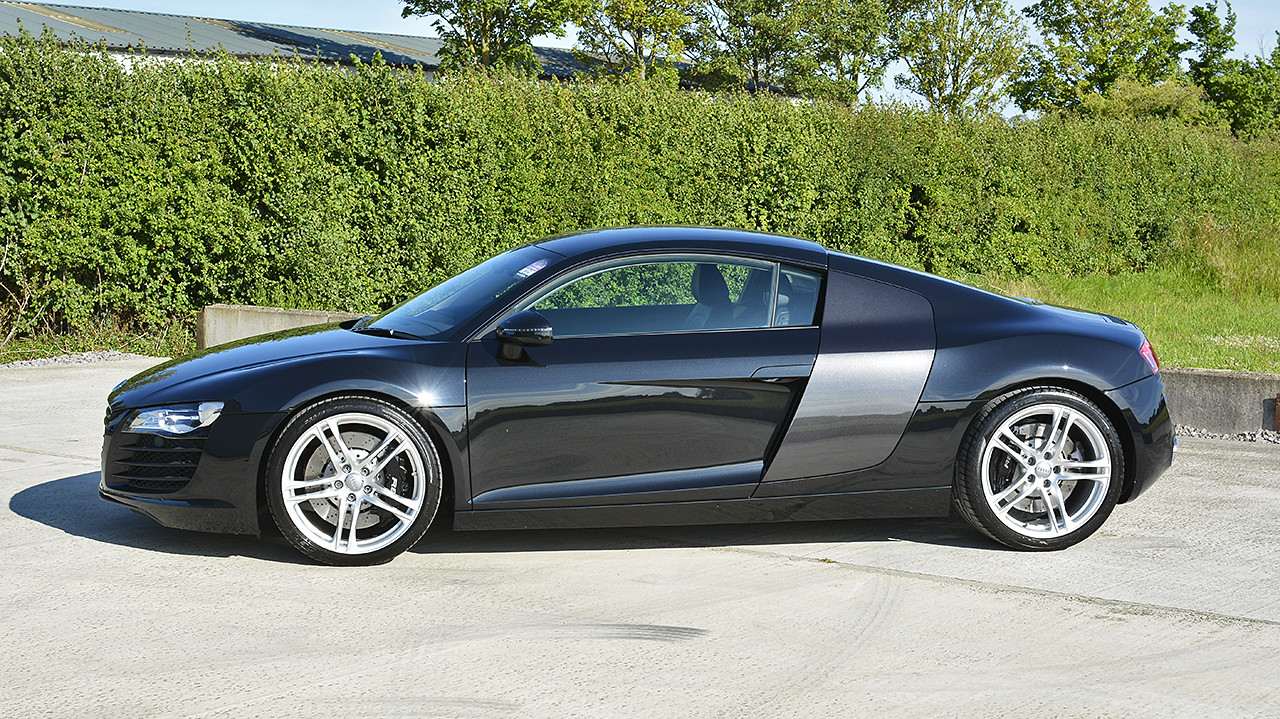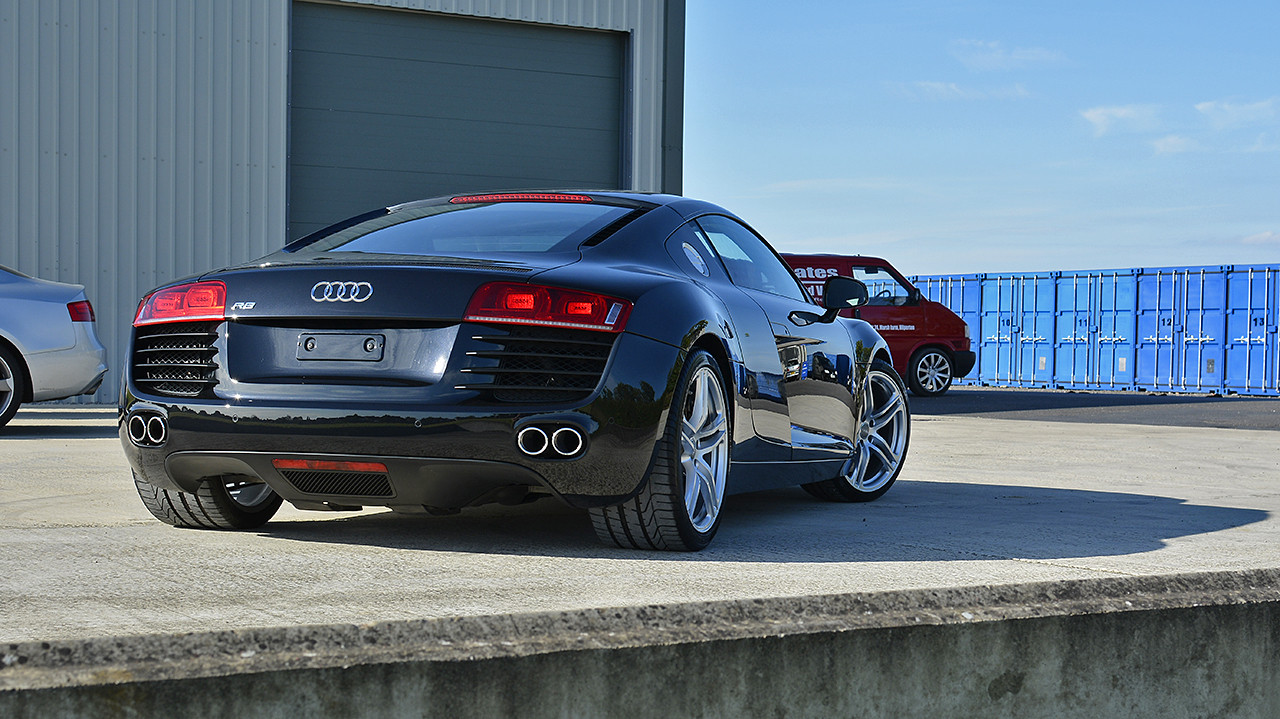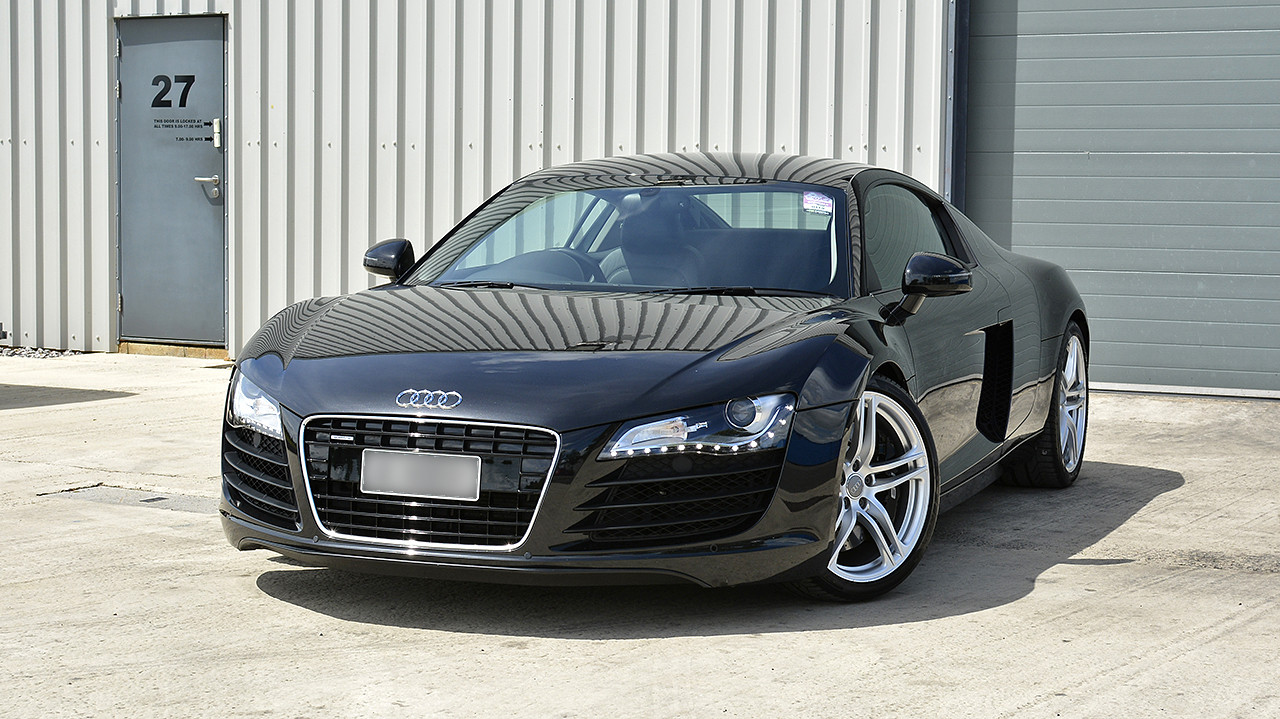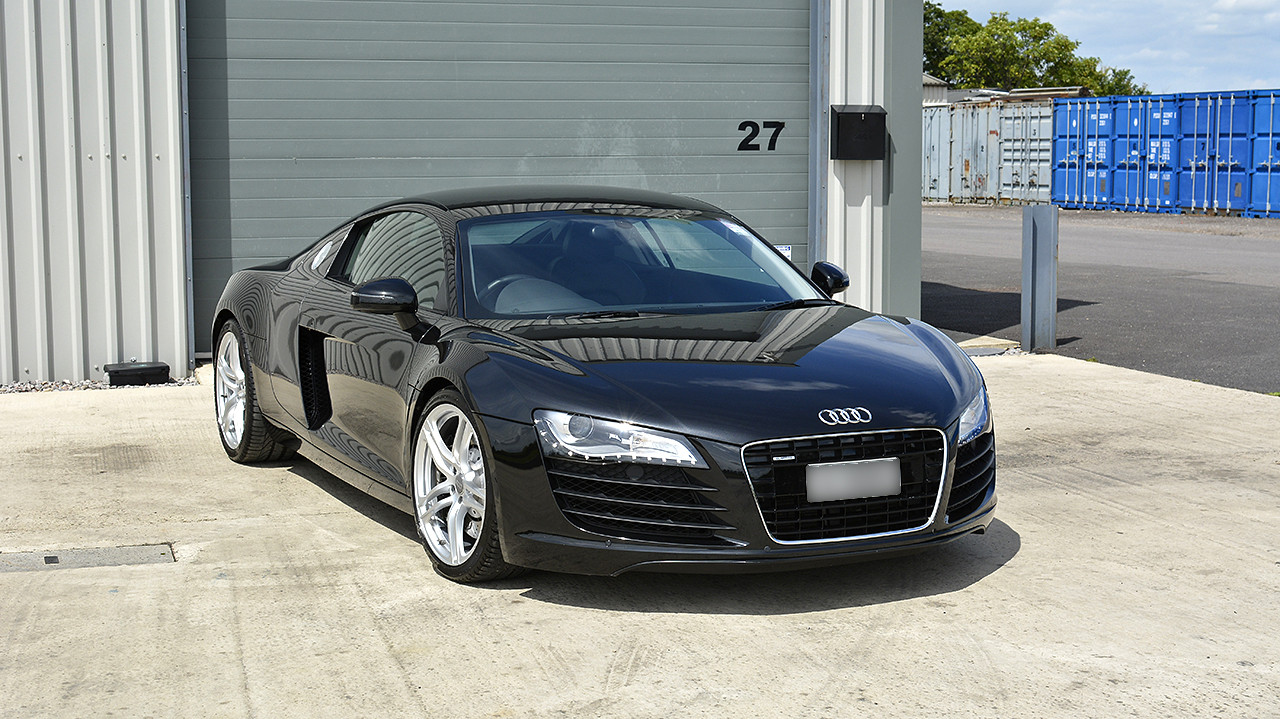 If you're an R8 owner that wishes to have a similar level of detail performed by a highly skilled professional detailer please get in touch and we will gladly discuss options available.