This 2016 Audi RS6 Avant Performance in mythos black metallic had been booked in for a New Car Protection Treatment . The vehicle was delivered to us straight from the supplying dealer on a flat bed truck so we could carry out the work before owner was due to collect the car.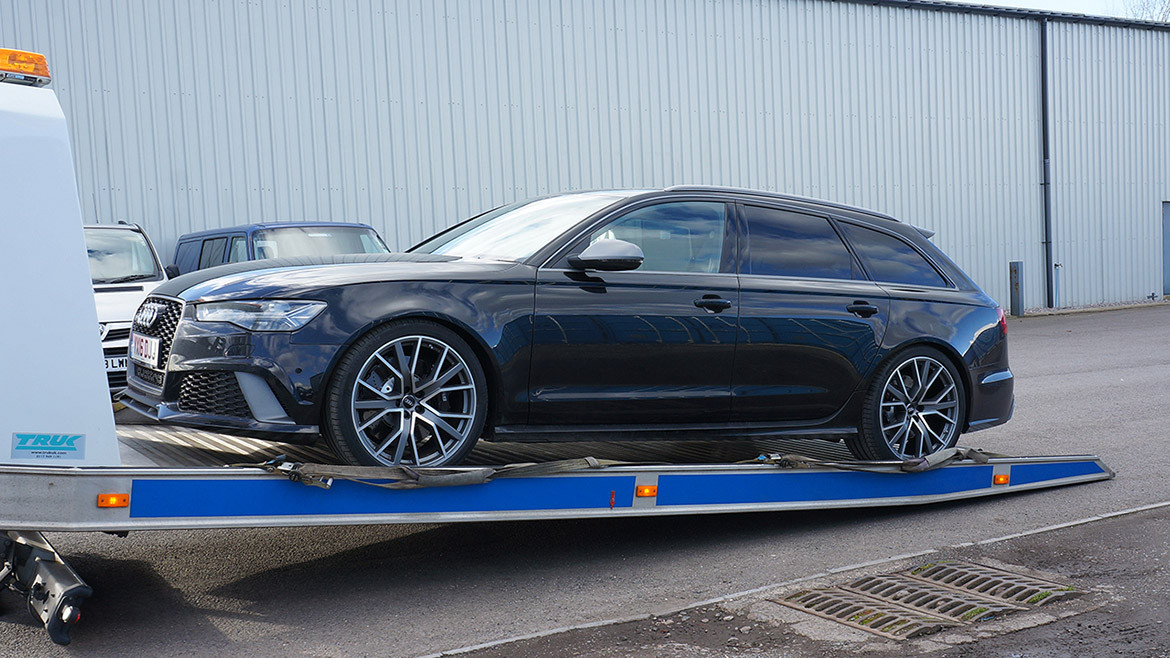 Typically all that's required for a New Car Protection Treatment is a thorough decontamination, wash and a light one stage machine polish before the protection layer is applied. In this instance the paint was scratched to the point it required a two step machine polish to fully remove the defects. With paint measurements taken the next step was to settle on a polish and pad combination that would remove as much defects as possible whilst also removing as little clear coat as possible. Using various machines coupled with various pads and polishes the paintwork was corrected and refined to leave a high gloss finish, free from swirl marks.
Buffer induced holograms and swirl marks on rear passenger door and rear diffuser.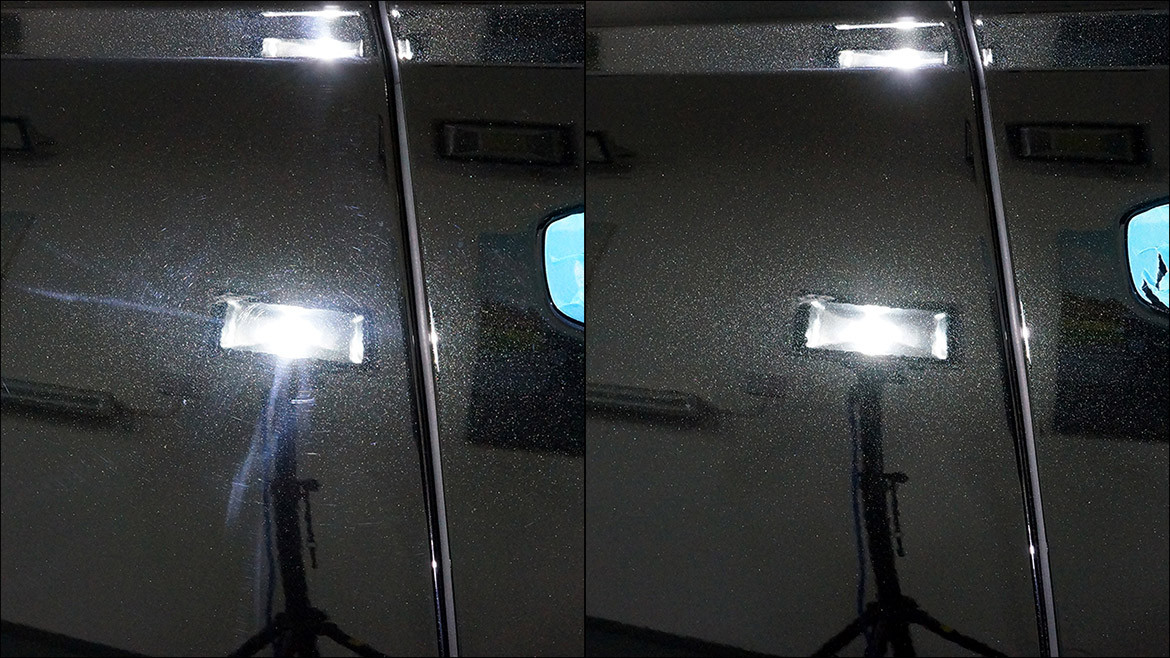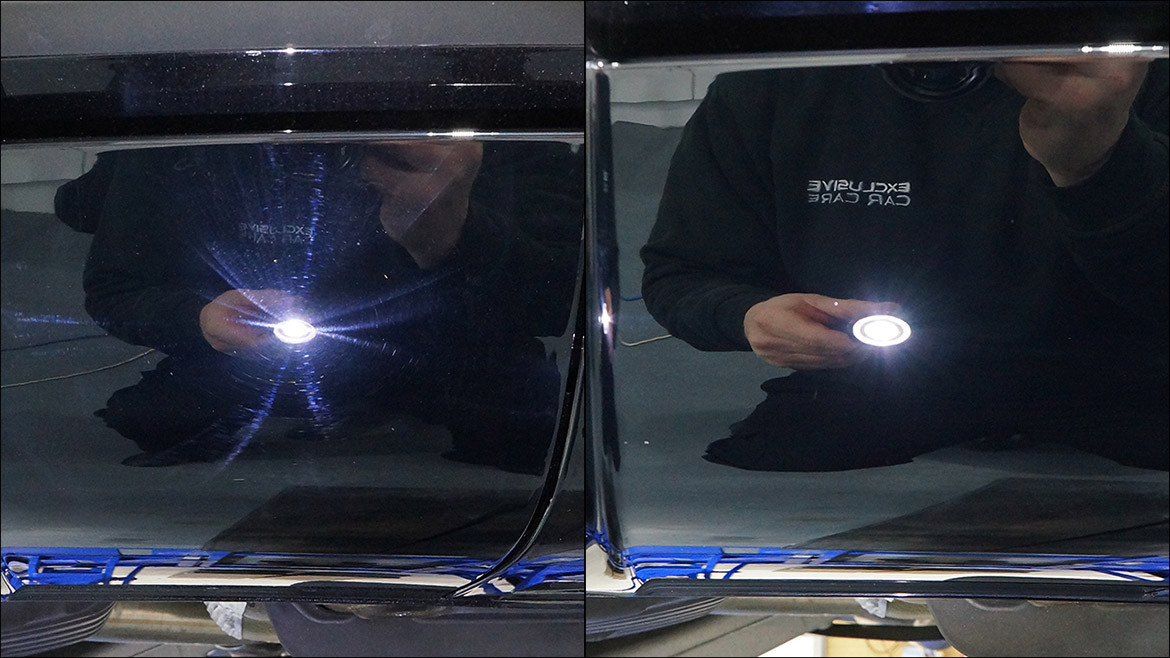 Swirling on lower part of the doors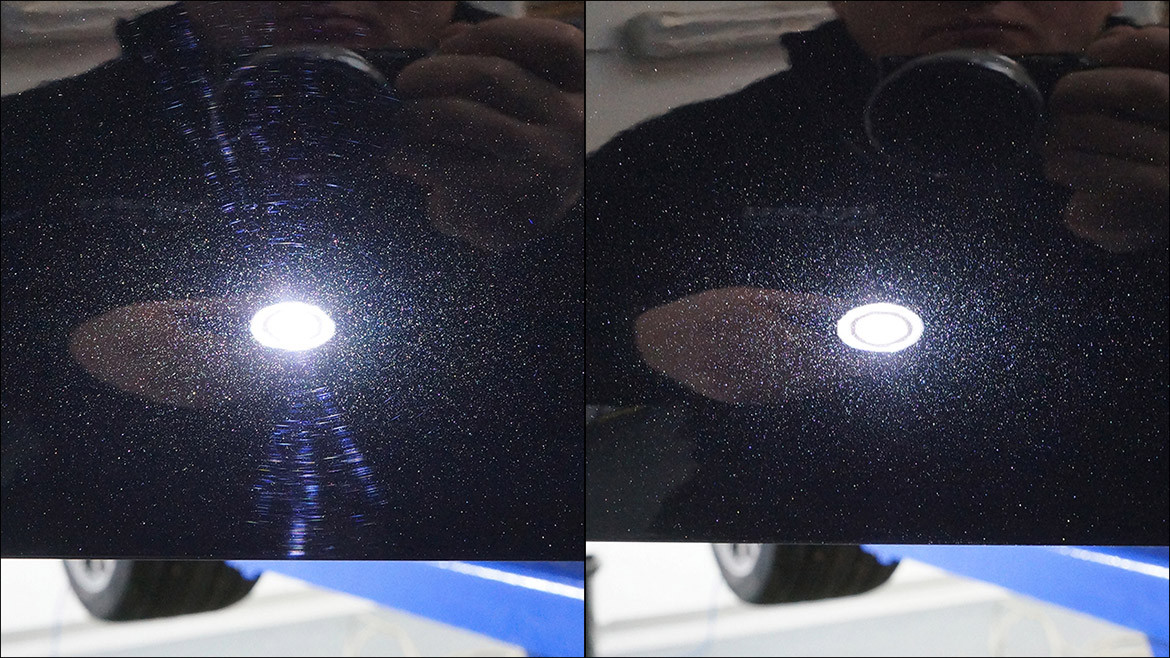 Clusters of scratches on the front bumper and side skirts tackled using the Rupes Bigfoot Mini and a Meguairs Microfiber Cutting Pad.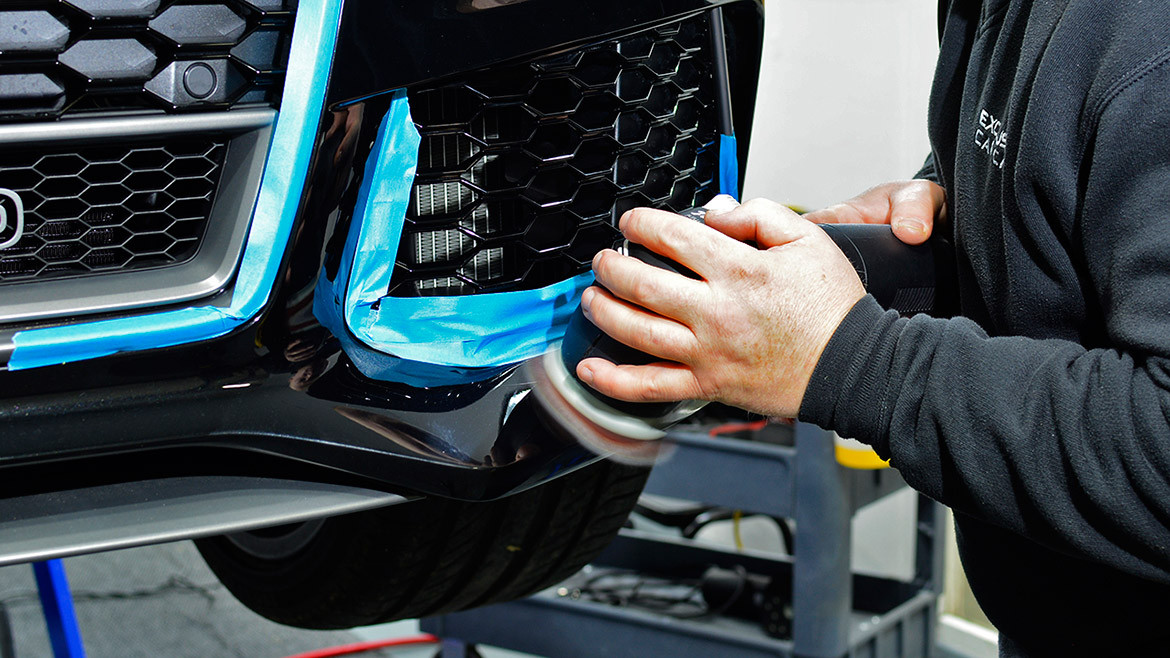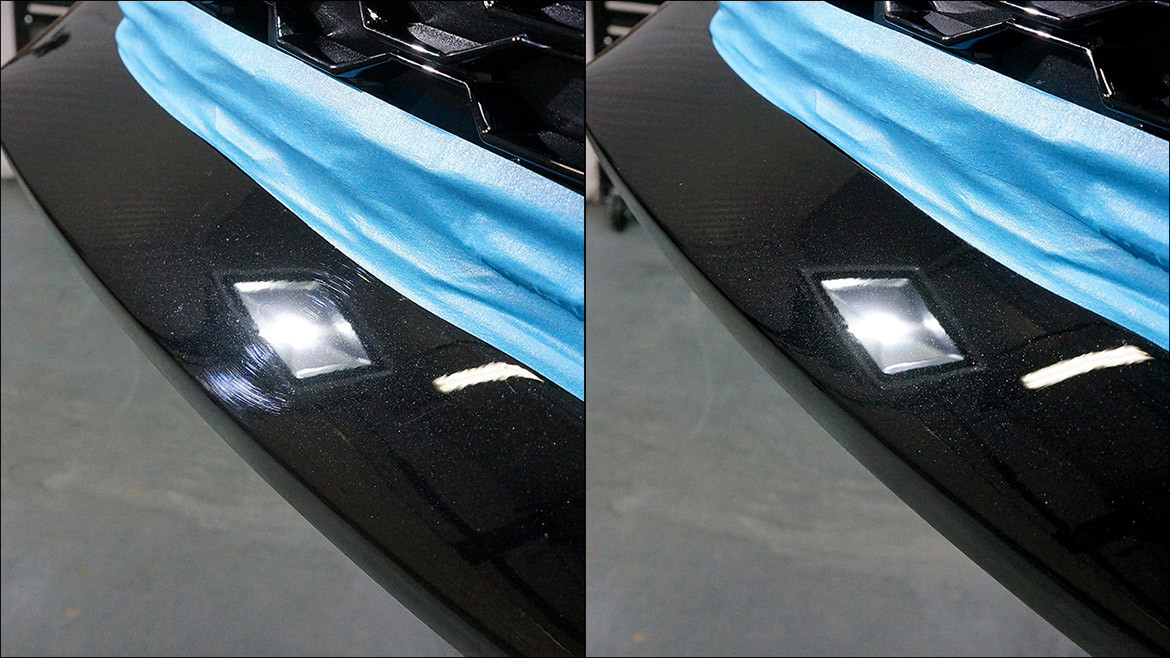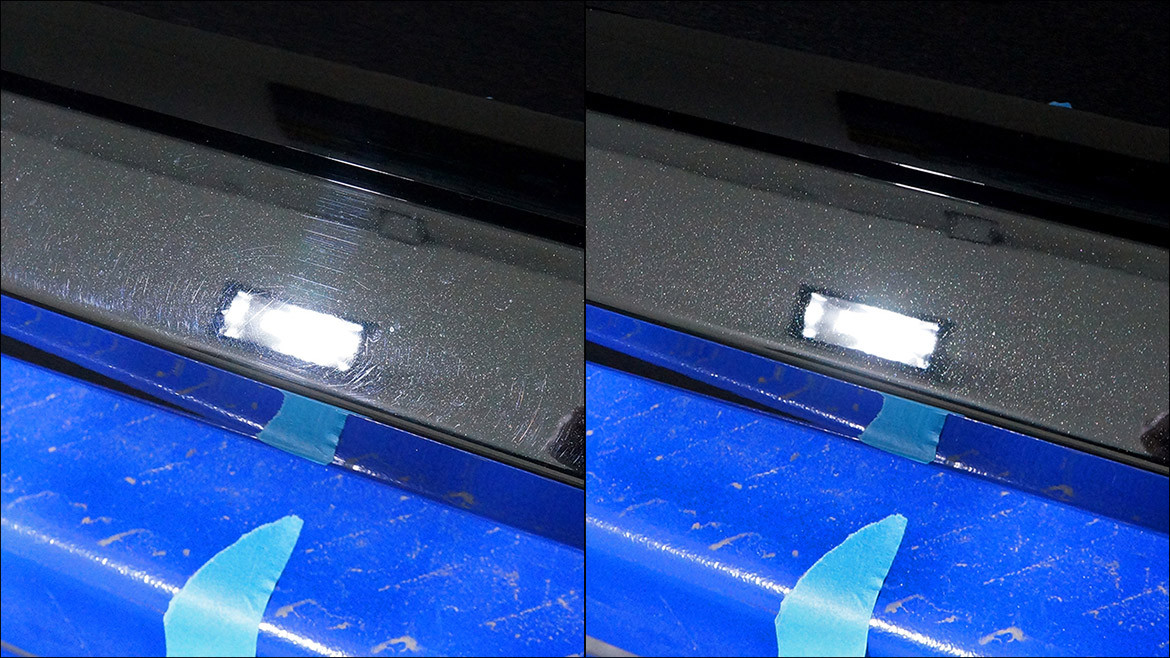 The piano black B-Pillars in need of a light polish to remove marring and light scratches.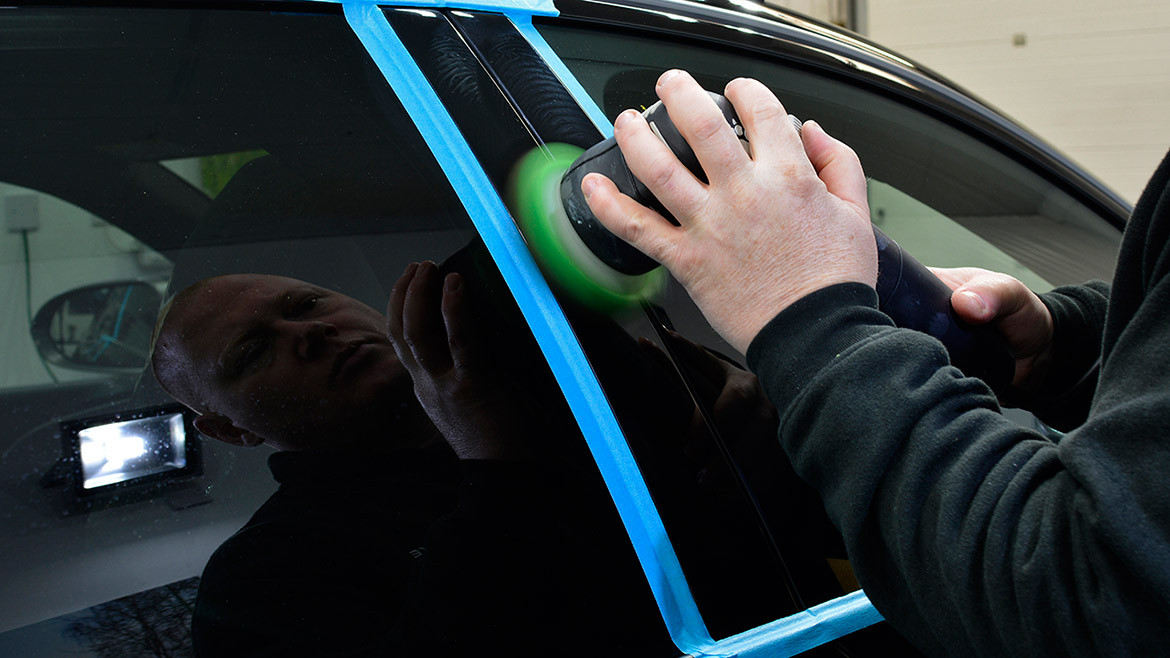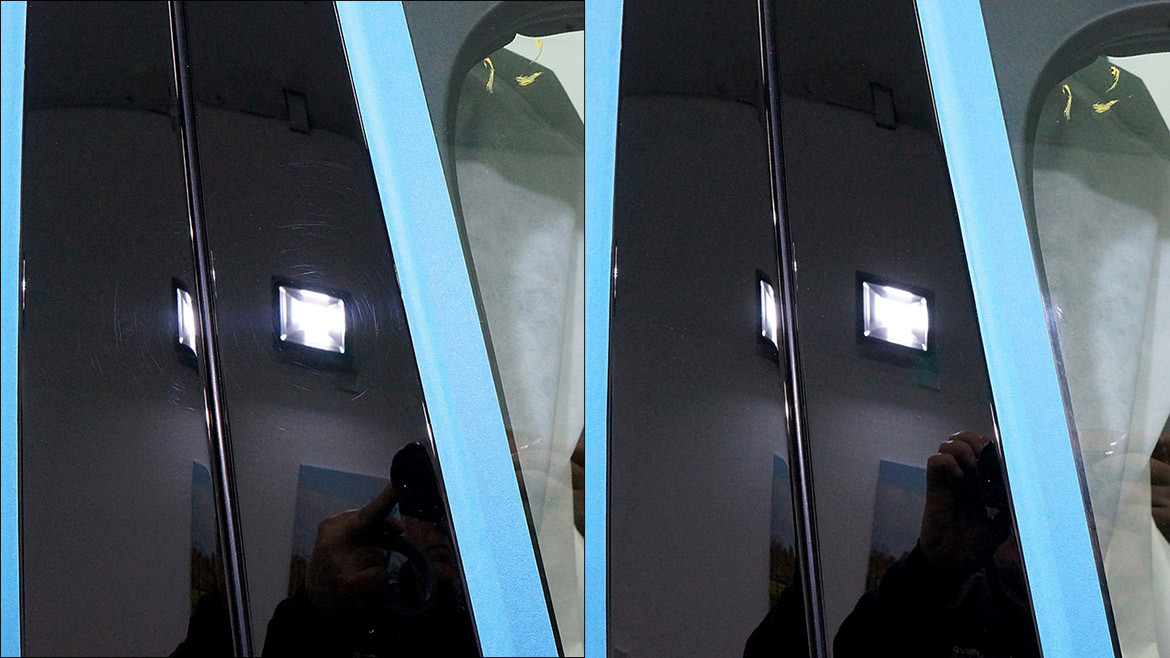 Gtechniq Paint Protection Coatings on Audi RS6
With the mythos black paintwork perfected it was then given a final wipe down with Spies Hecker 7010 Panel Wipe to remove any traces of polish residues that might impede the sealant from bonding with the substrates.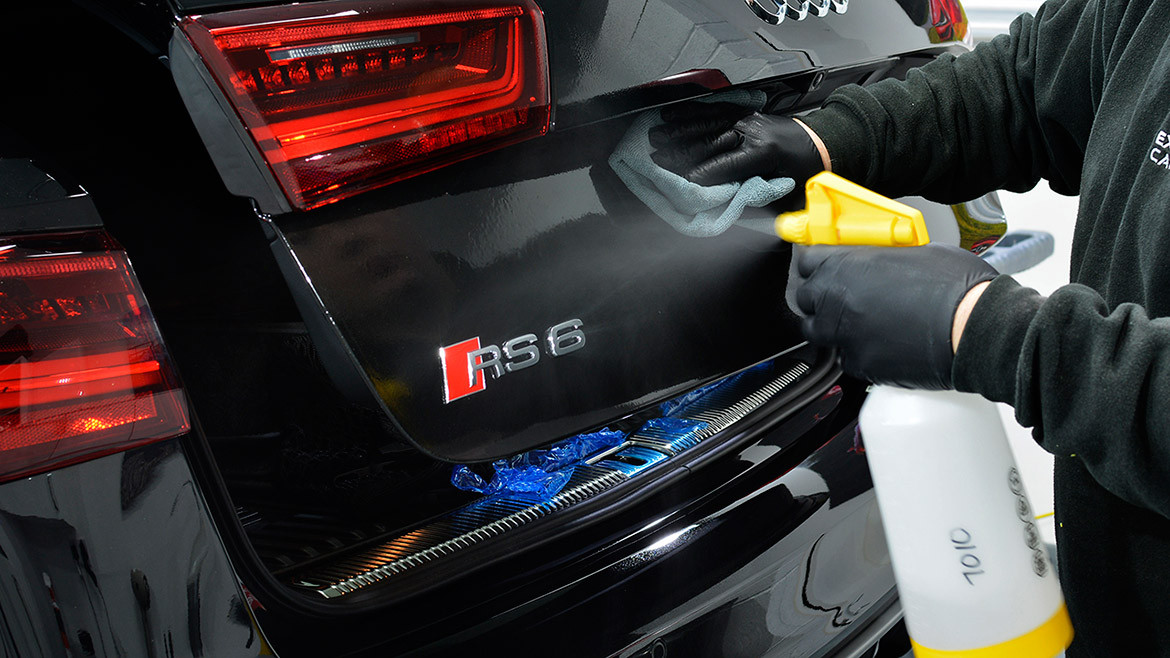 Gtechniq Crystal Serum was applied to the paintwork to provide a durable, swirl resistant barrier, highly impervious to harsh wash chemicals. The hydrophobic nature of the sealant also repels water, so water borne contaminants do not adhere as readily to treated surfaces. This was then top coated with Gtechniq EXO for added water and dirt repellency.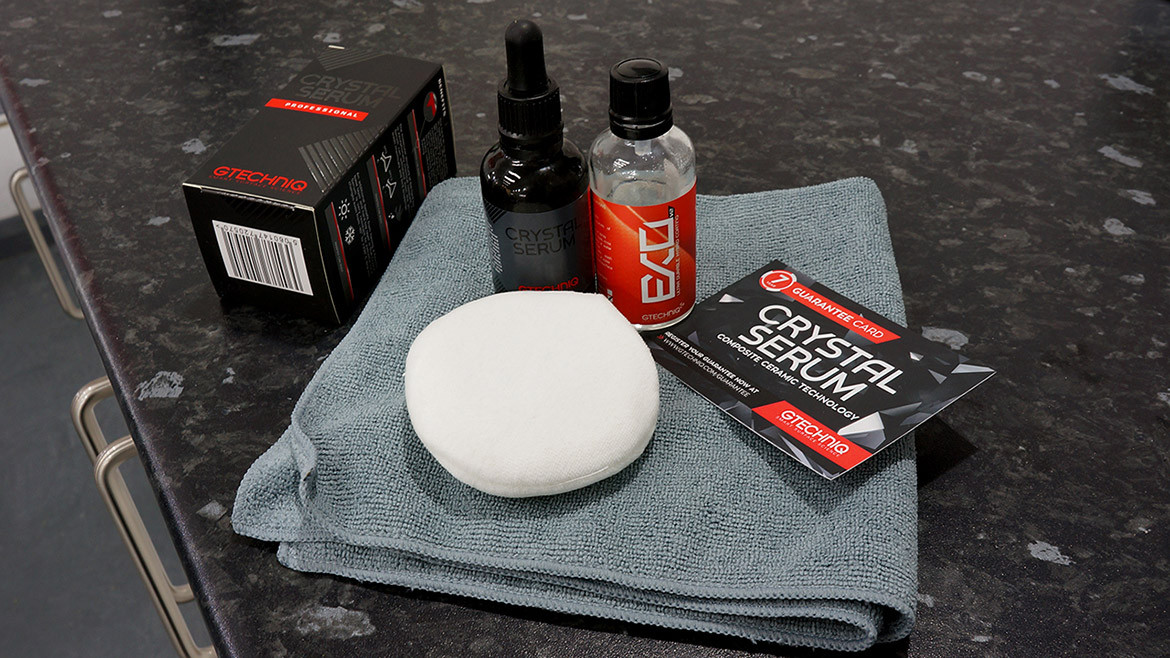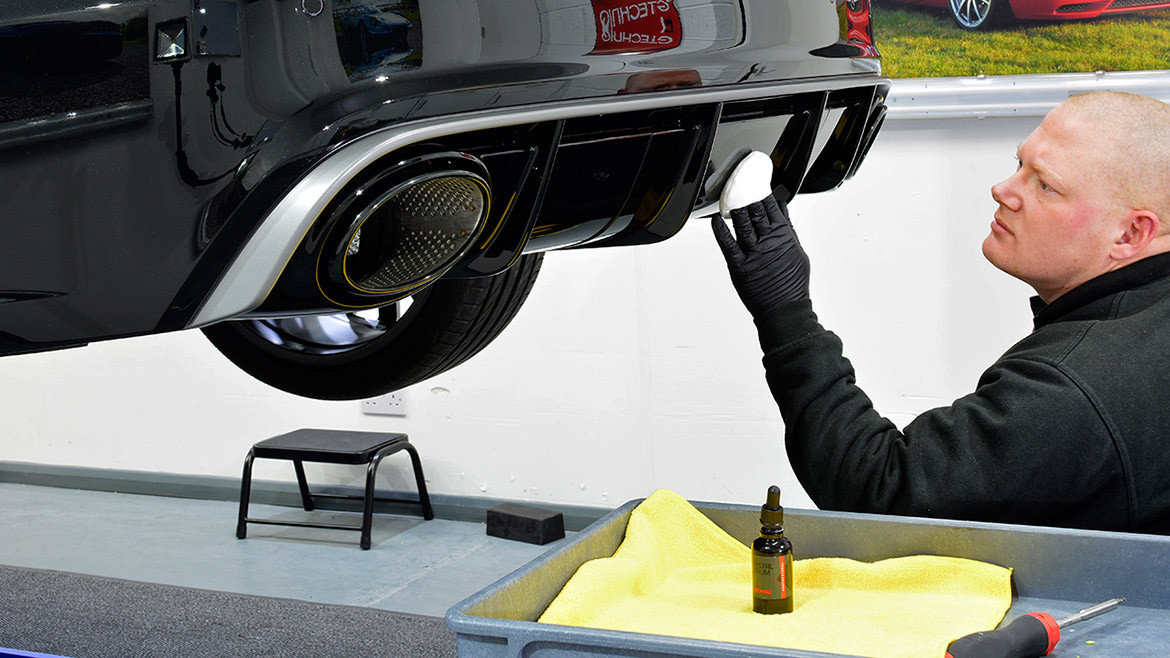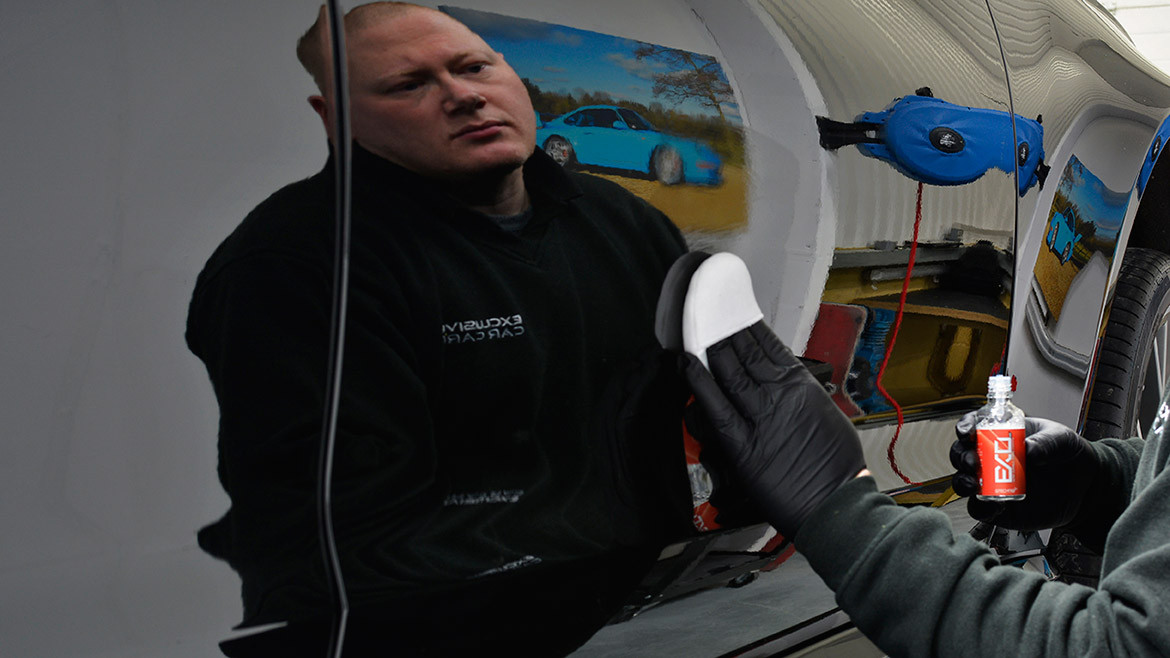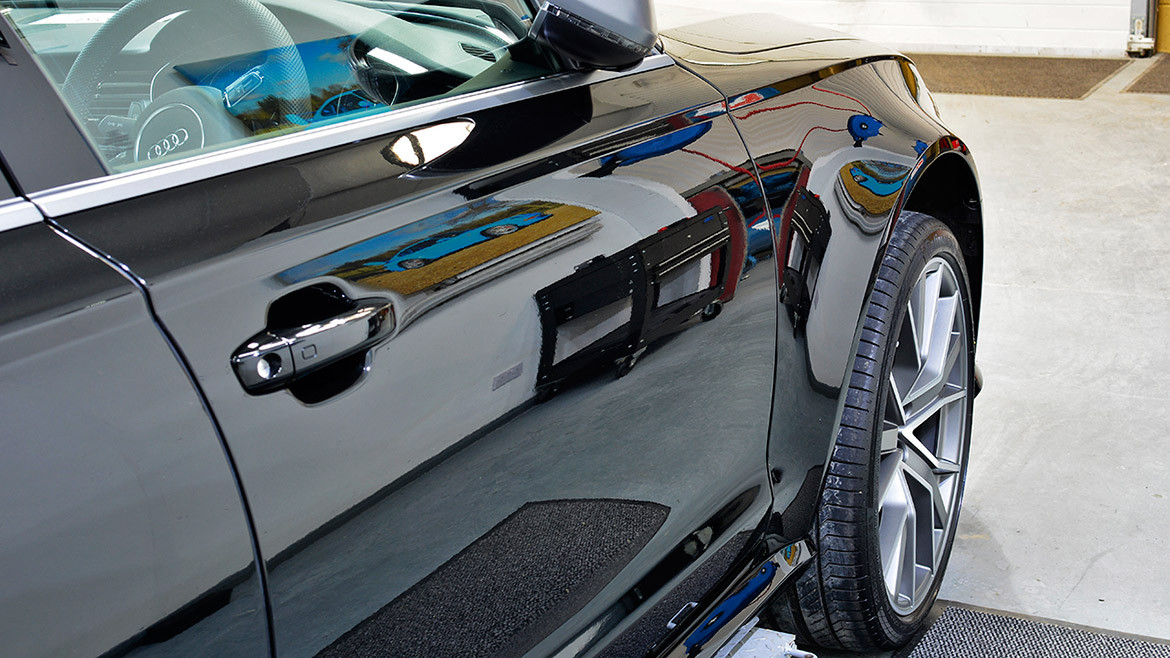 The wheels were removed from the RS6 so they and the brake calipers could be thoroughly coated with Gtechniq C5 Alloy Wheel Armour. This heat resistant nanotechnology-based coating bonds with the wheels surface to provide comprehensive protection from road grime and brake dust build-up. This feature makes cleaning easier and negates the requirement for strong acid or alkaline-based cleaners.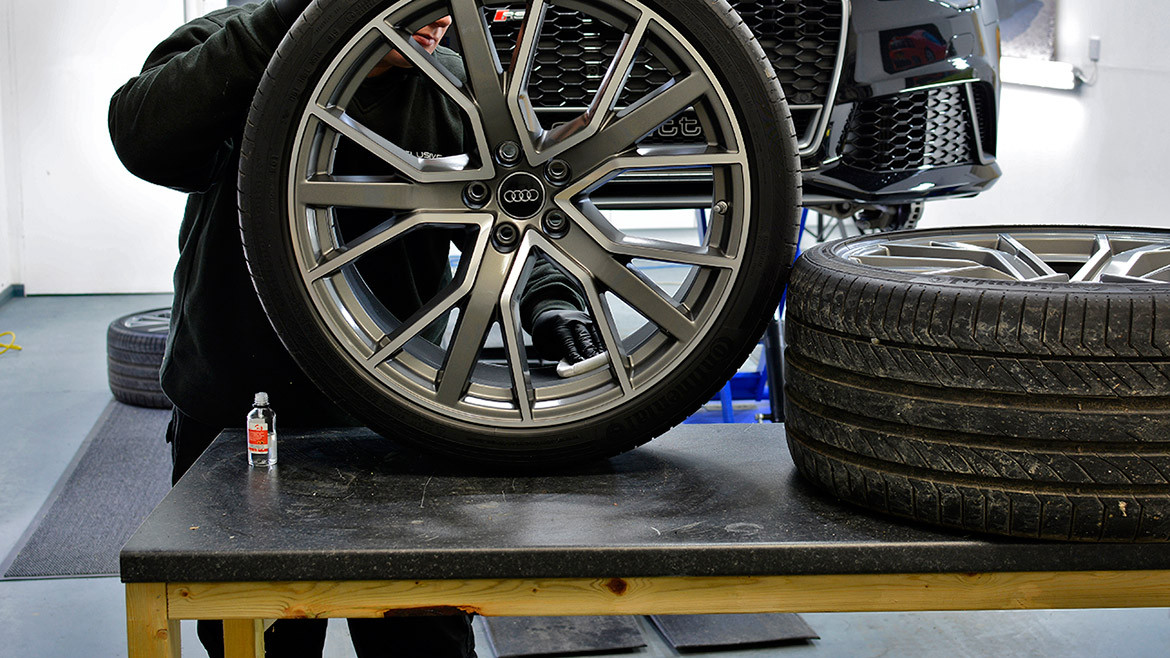 The oxidised disk bells polished to leave a nice uniform finish bere being coated with C5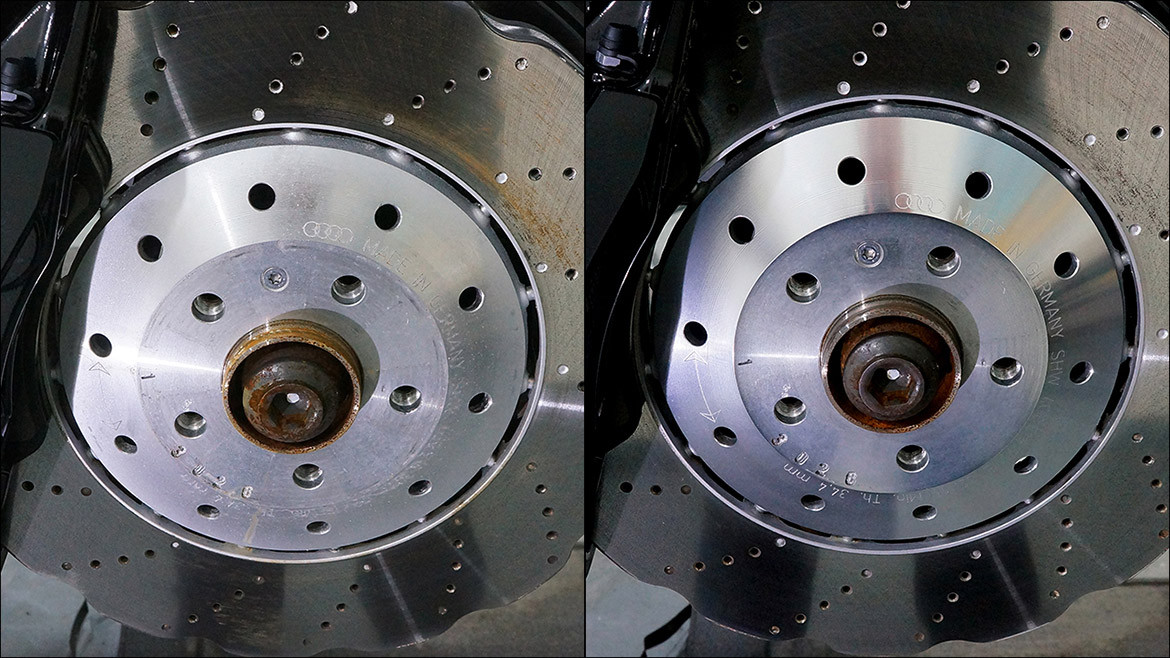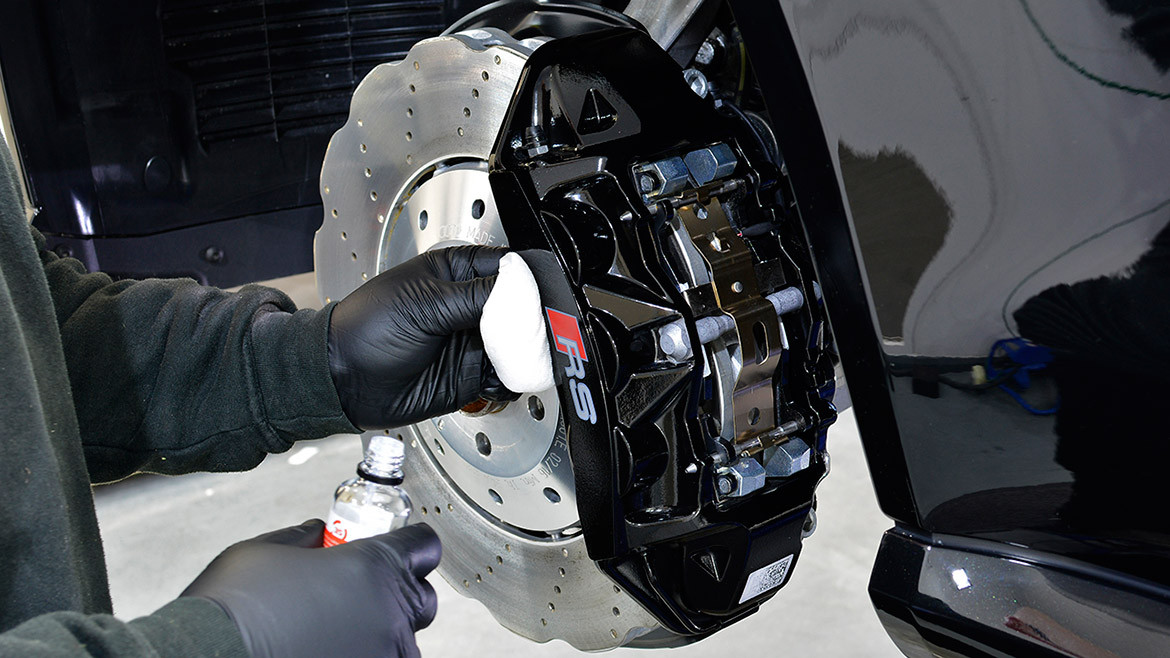 Wheels were then top coated with Gtechniq C2 for added slickness and then torqued up to manufacturers specification.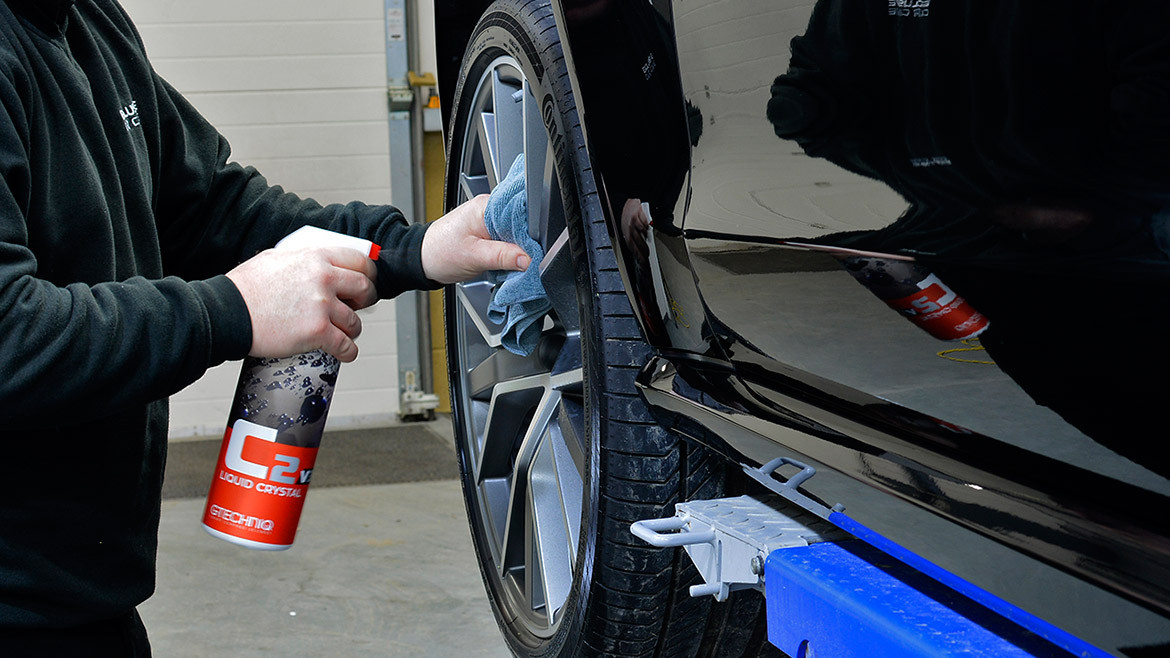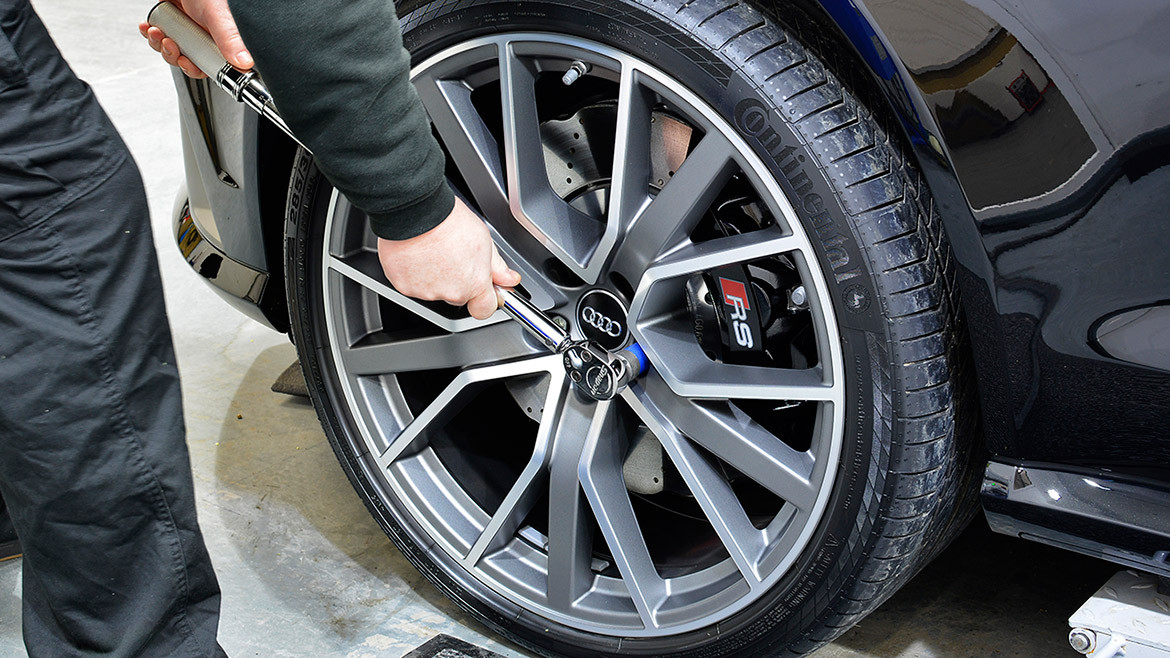 And a few shots of the Audi RS6 Avant Performance completed…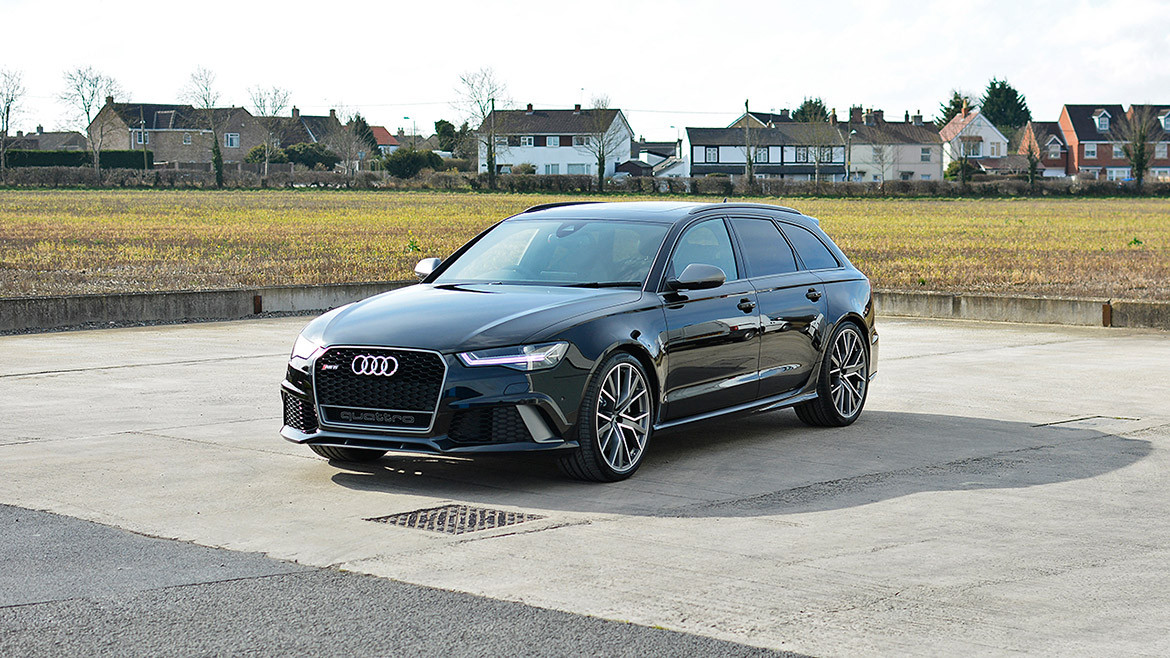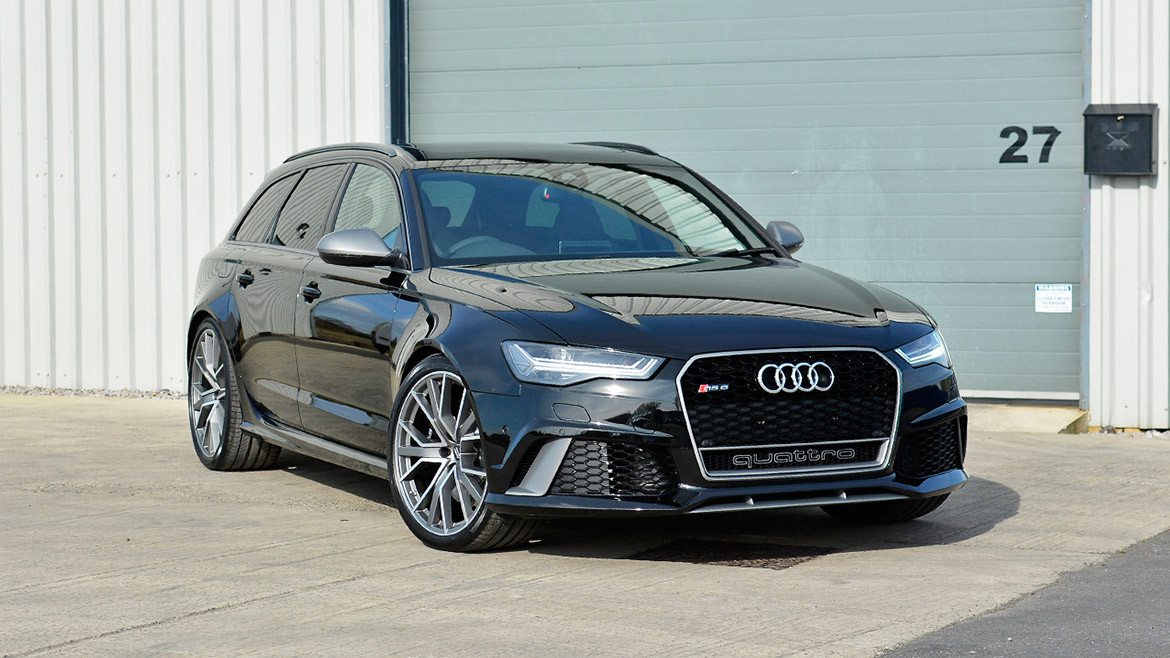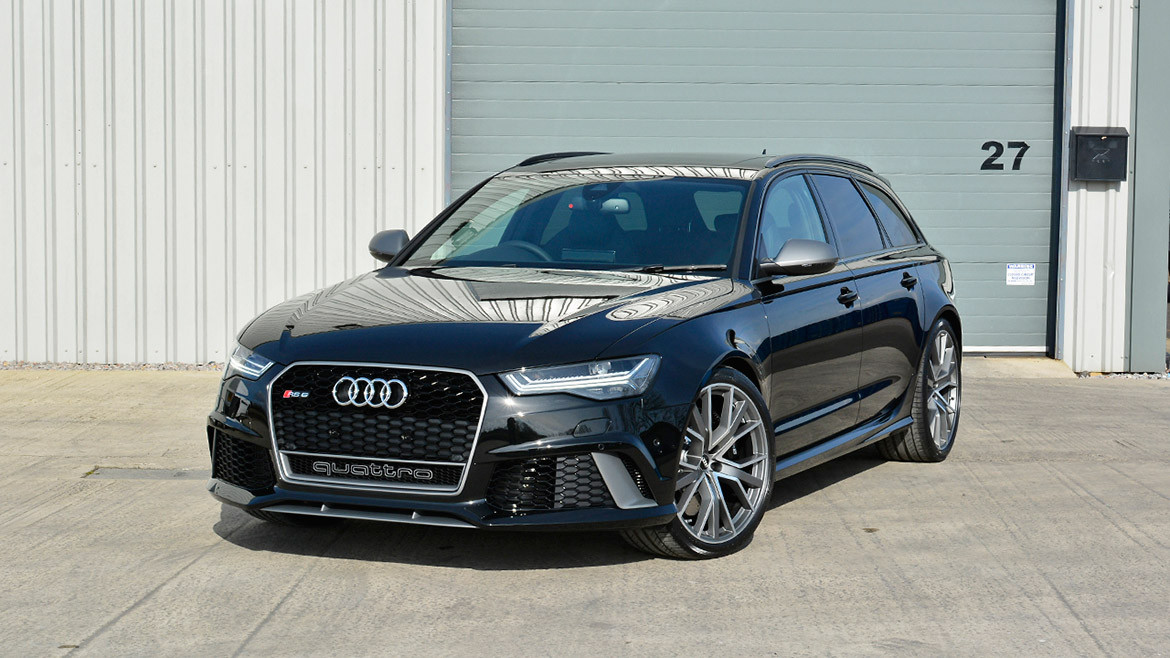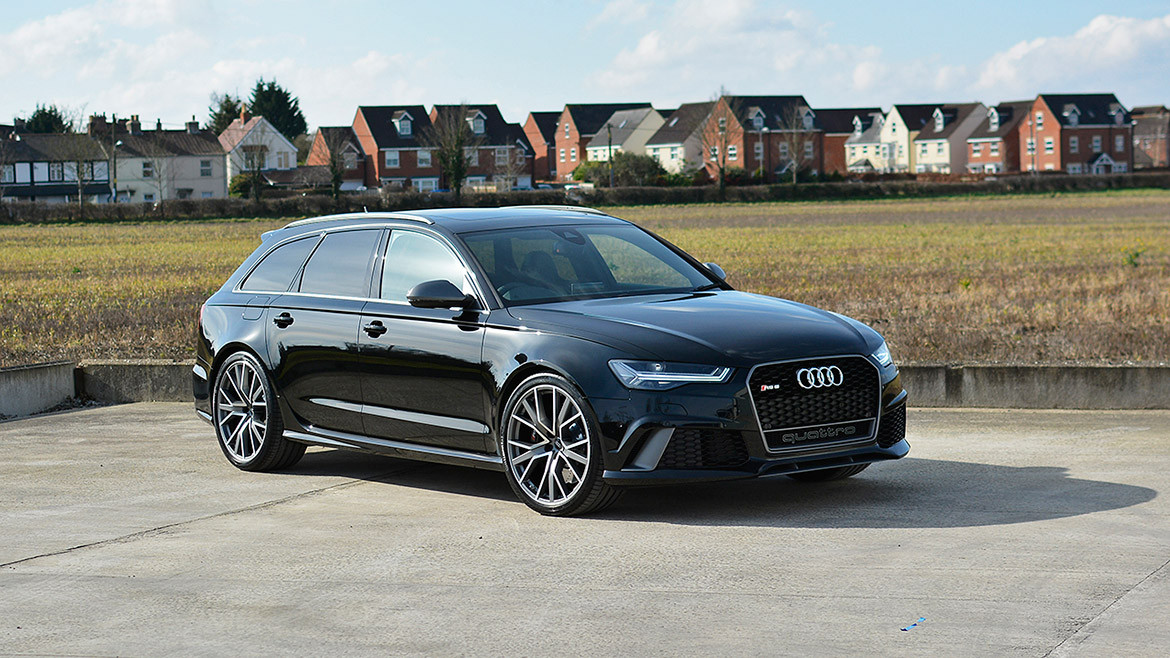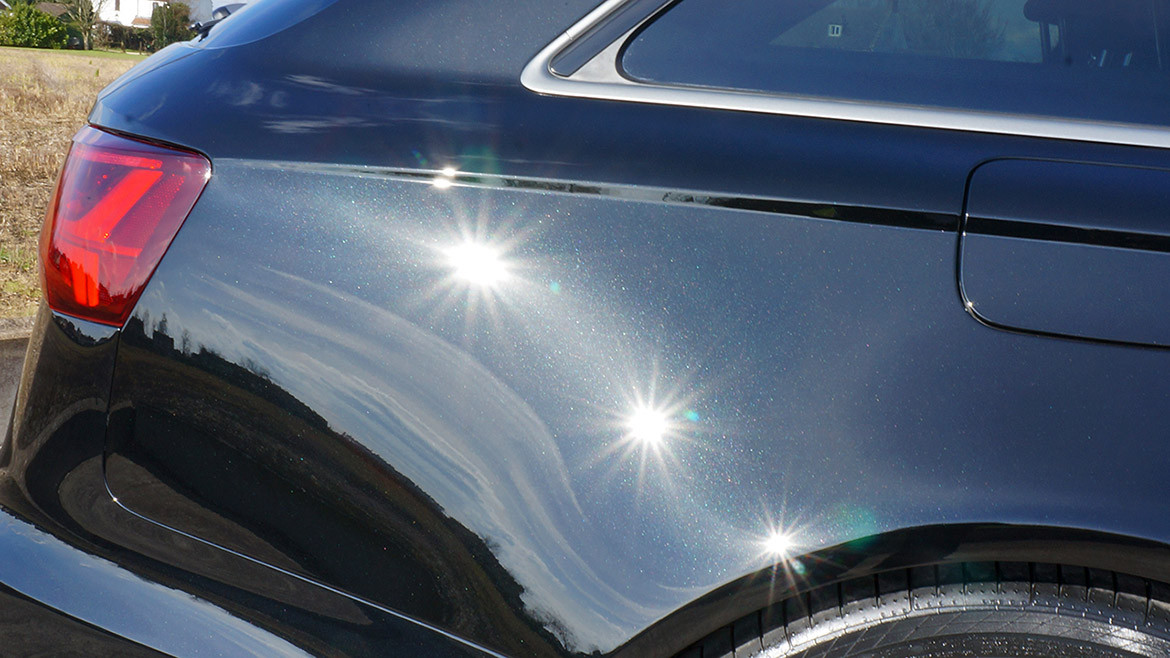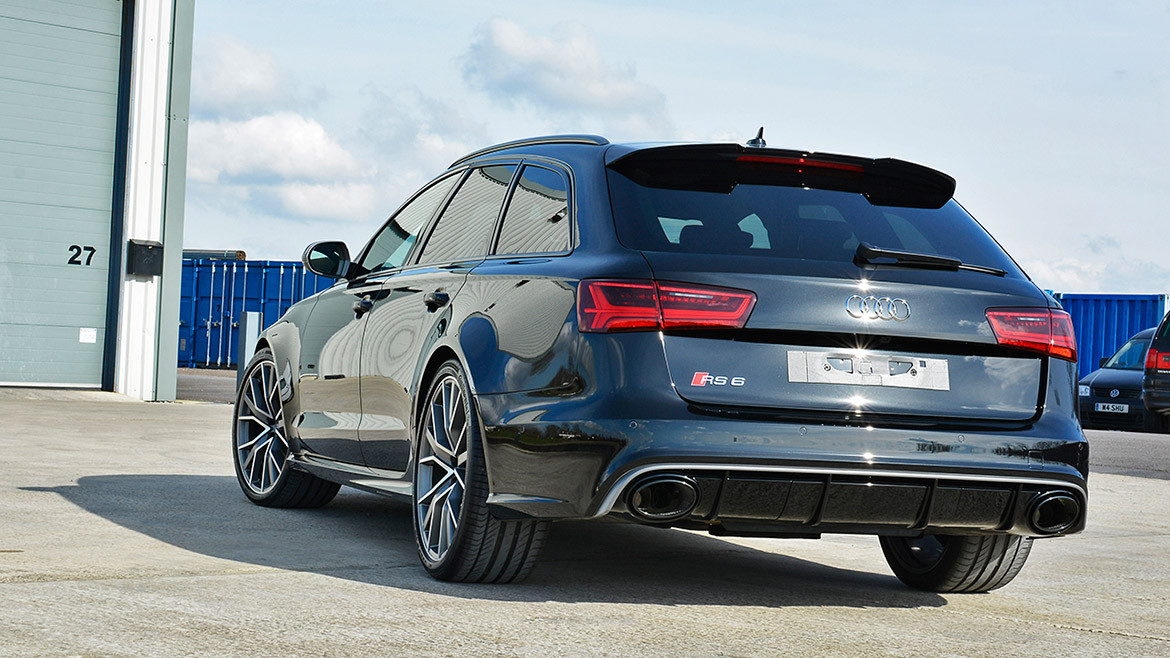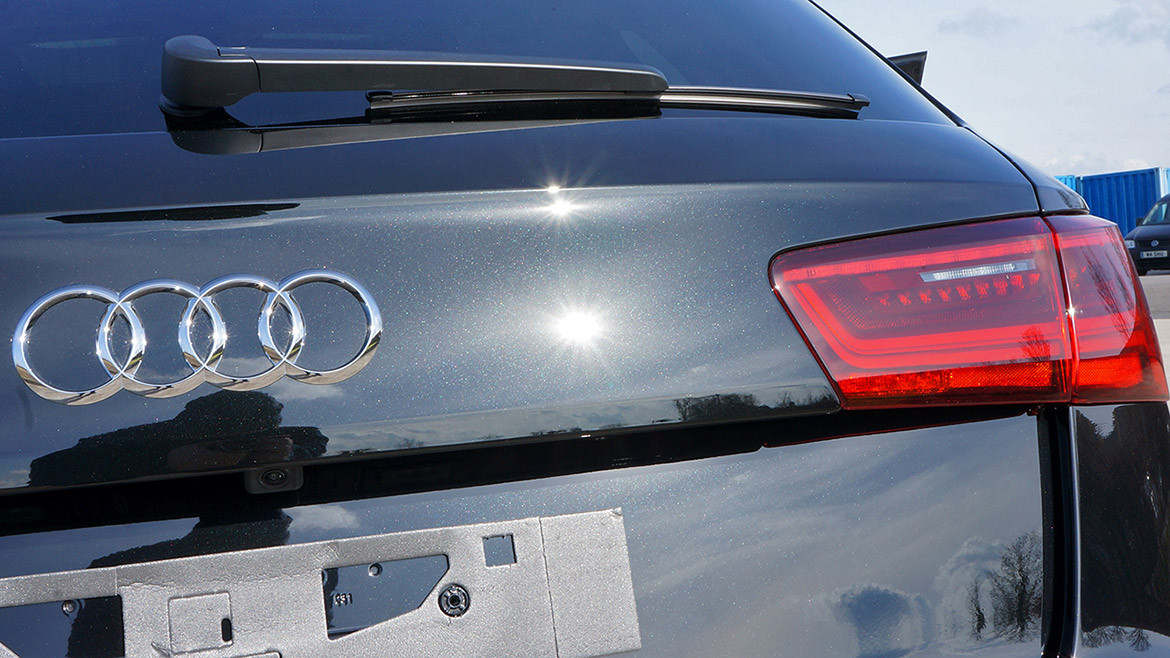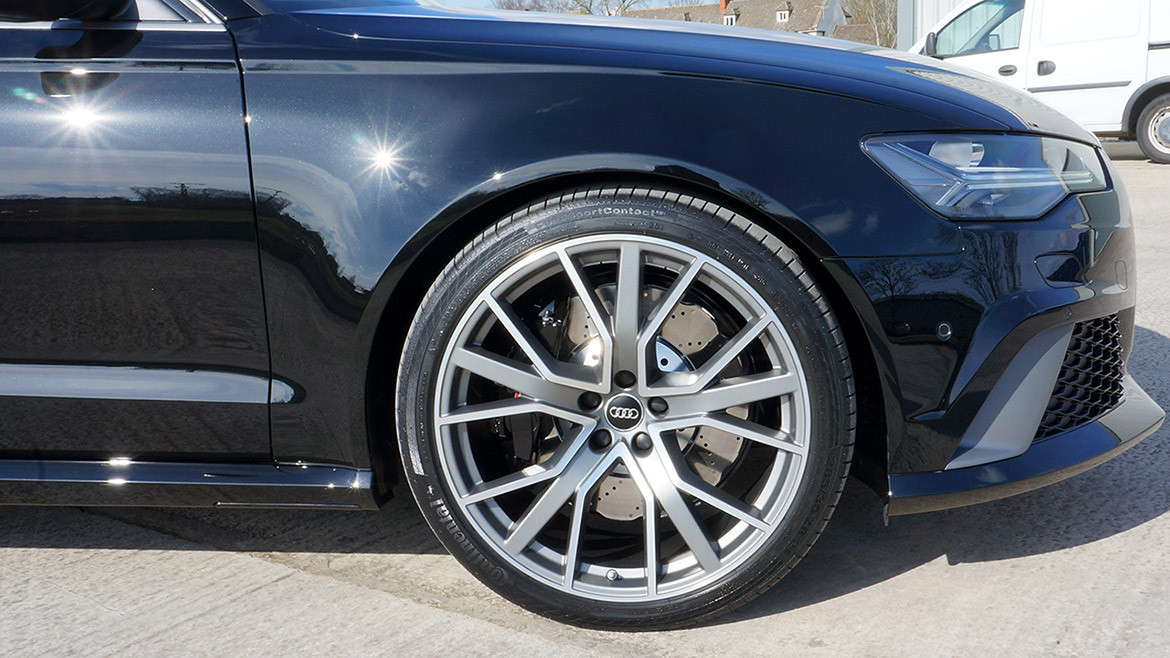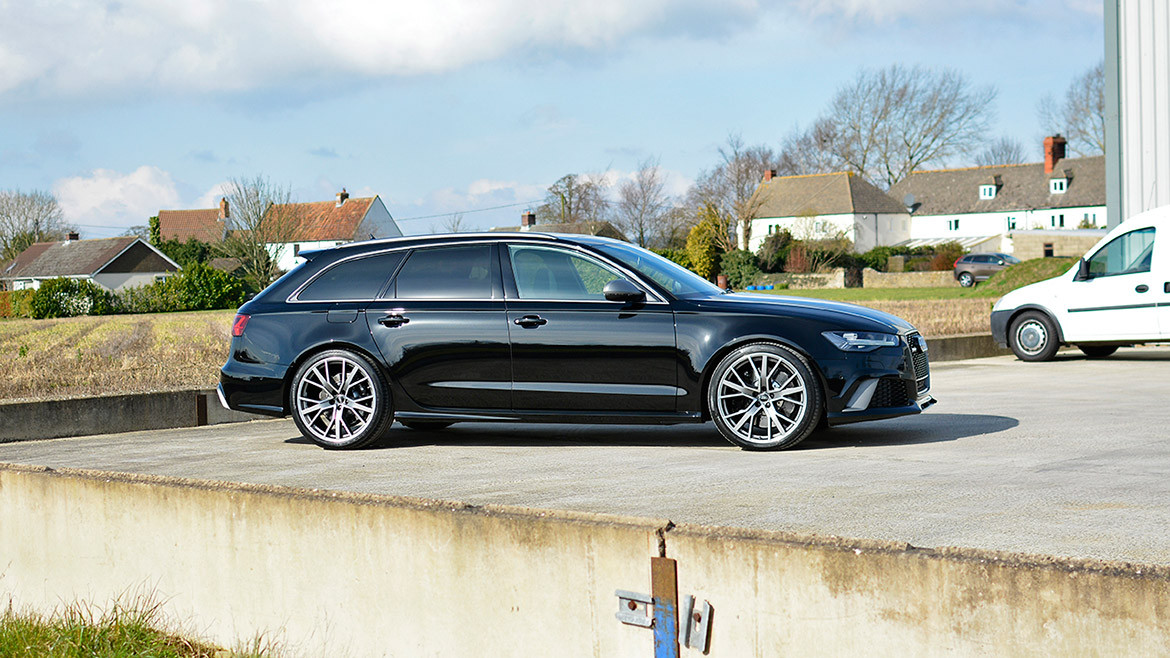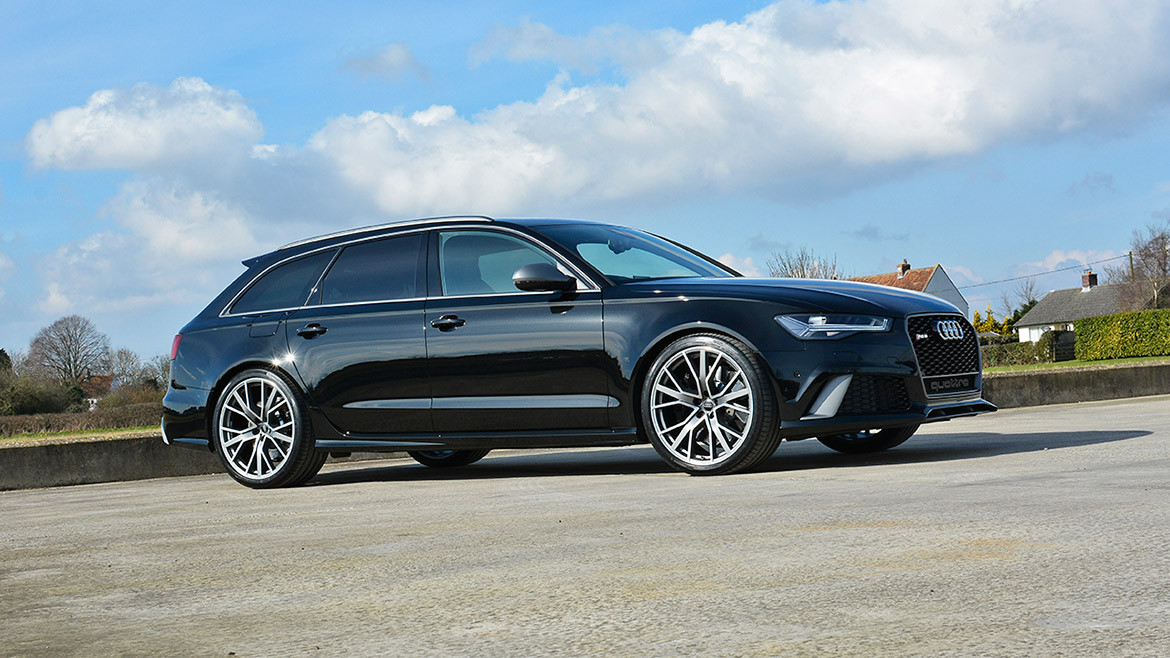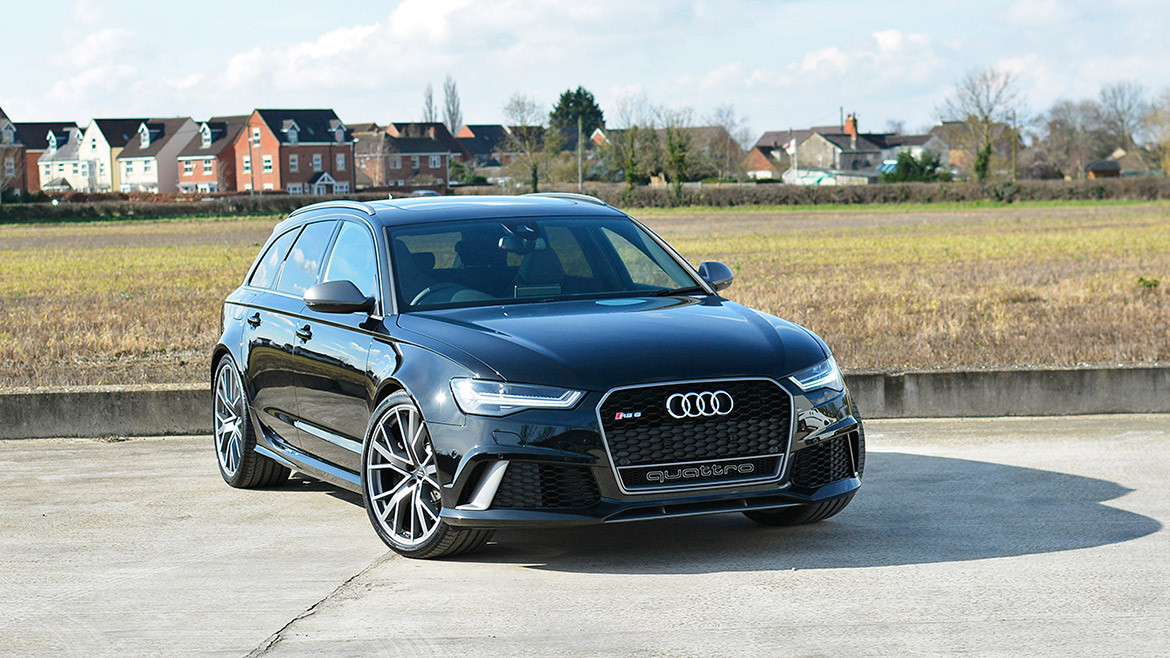 If your buying a Audi RS6 or have just taken delivery of one why not book our New Car Protection Treatment! Contact us for quote.