Our client contacted us with a view to carrying out an Correction Detail on his 2015 Melbourne Red BMW Alpina D3 BiTurbo Touring. 
The treatment began with the Alpina D3 given a pre-clean using Bilt Hamber Snow Foam, a pre-wash solution which removes larger particles of dirt from the bodywork and loosens bonded road grime, thereby reducing the chances of incurring scratches and swirls during the wash process. The snow foam was rinsed off then the wheels were cleaned with a pH neutral, water-based wheel cleaner.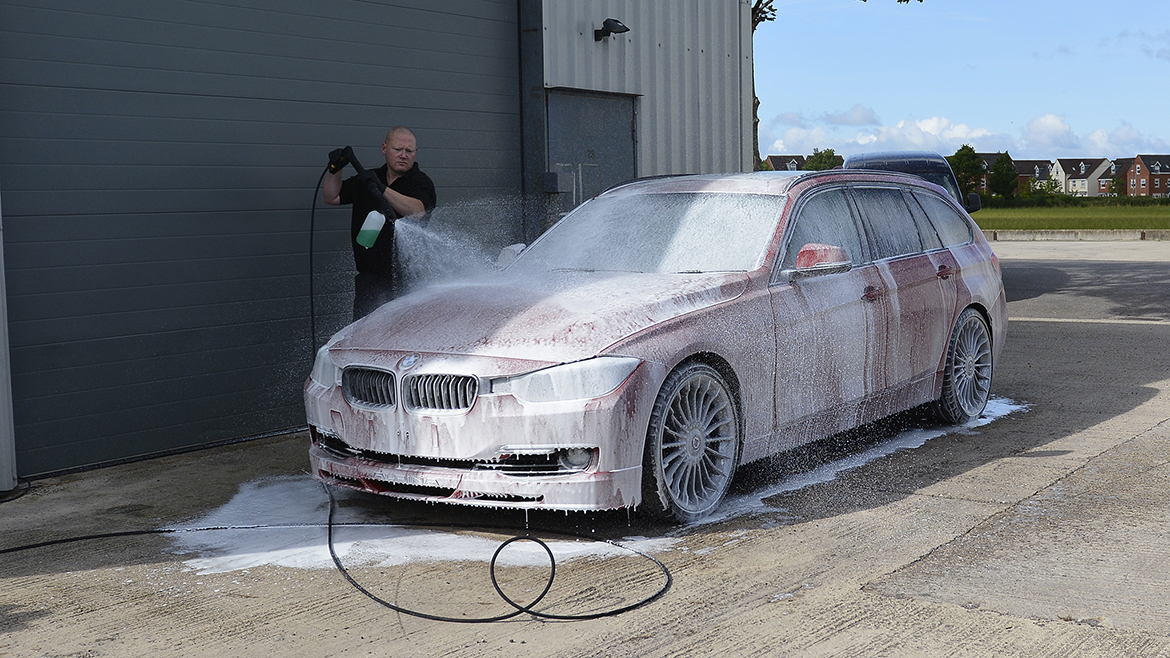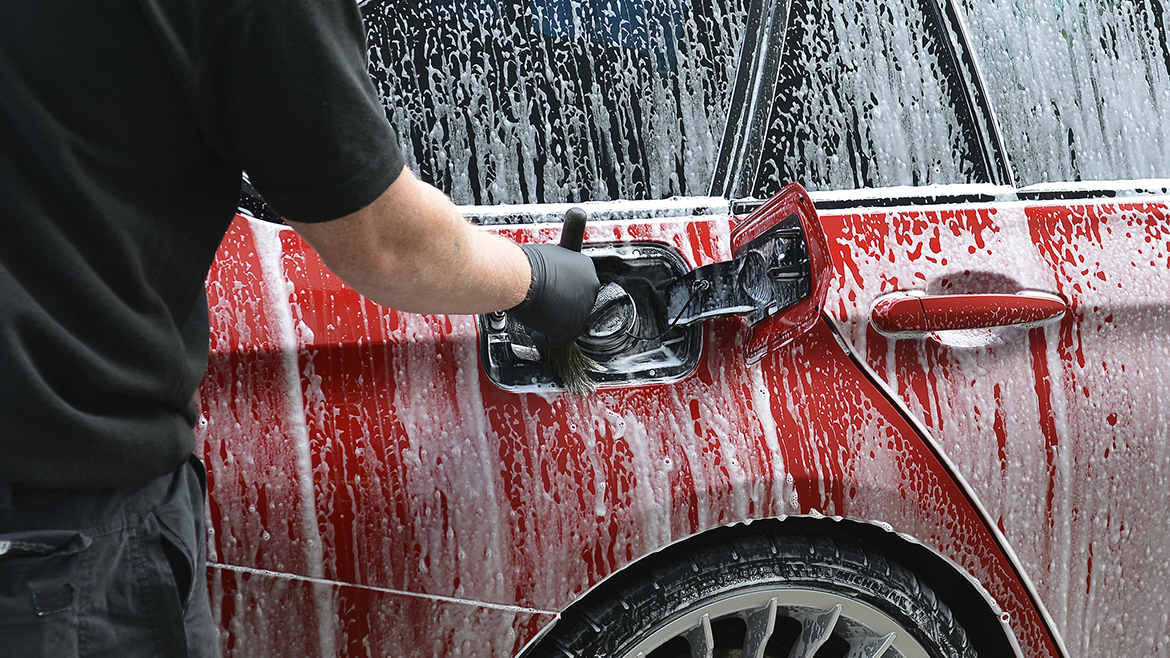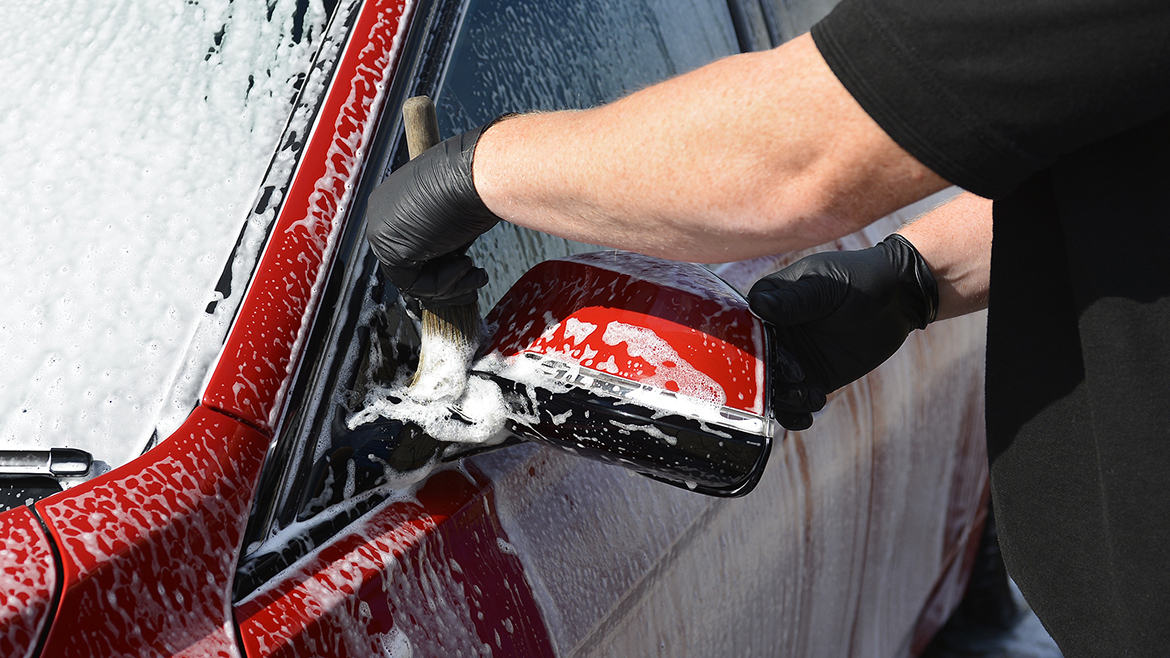 The Alpina was then given a thorough wash using the Two Bucket Method followed by Gtechniq W6 Iron & Fallout Remover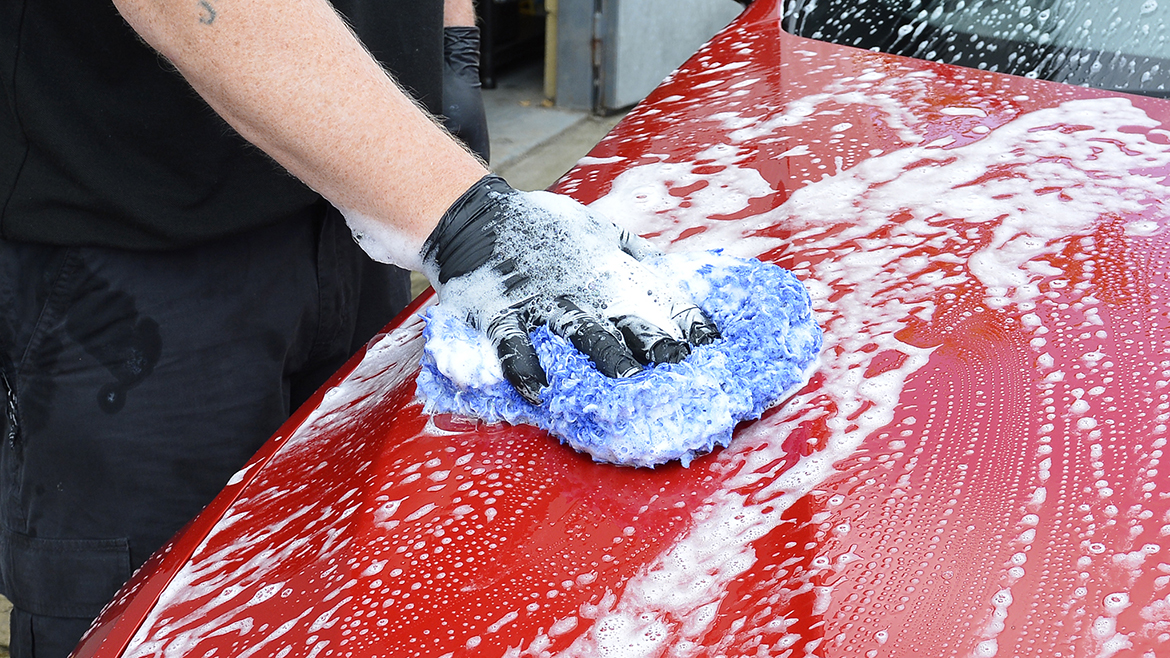 Once washed the vehicle was brought inside the studio and then a clay bar was used to remove bonded contaminates such as tree sap and tar, leaving it ready for the machine polishing stages.
The vehicle was then put onto our scissor lift and the wheels were removed so they could be given a thorough clean using Gtechniq W5 Fallout Remover and Tardis before being coated.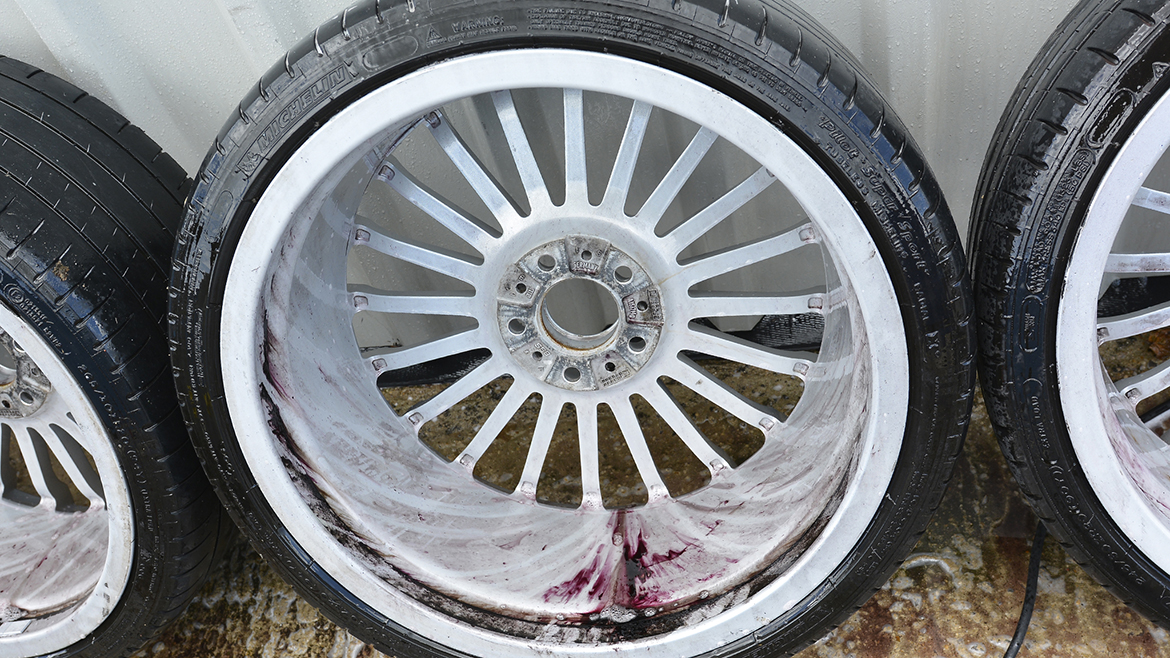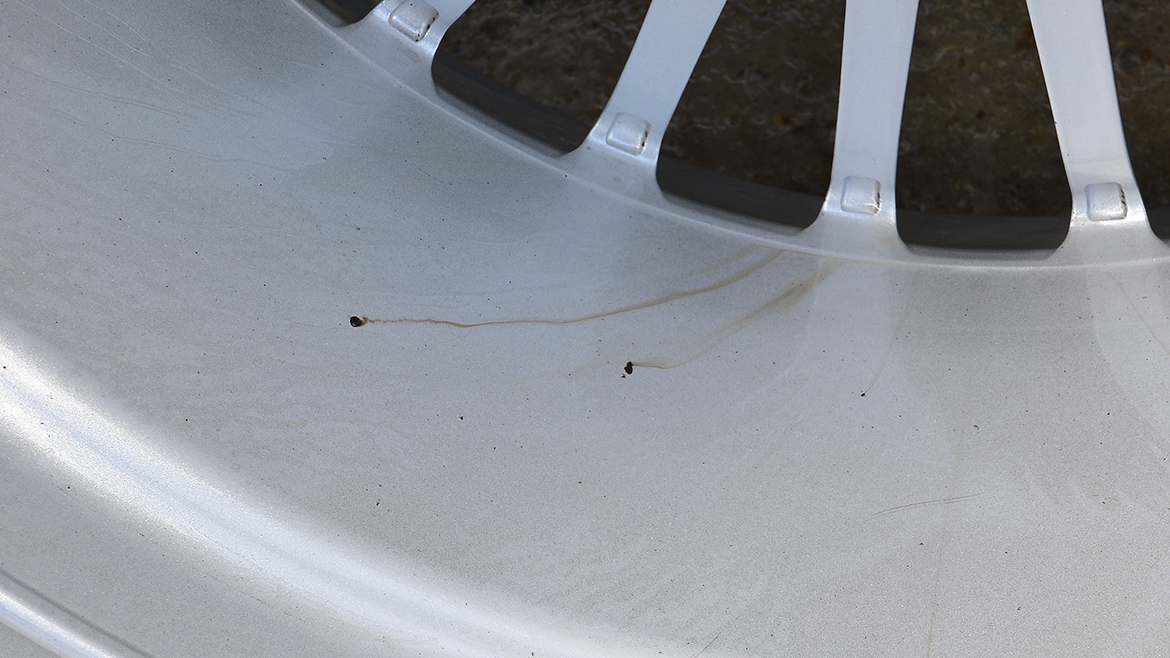 The ALPINA CLASSIC wheel is a design icon and is probably the most unique and well-known visual distinguishing feature of every BMW ALPINA automobile. Defined by classic beauty, continuity and elegance, it has its origins more than 40 years ago. Back then the design featuring twenty spokes was the best engineering solution for achieving maximum strength while minimising weight. A entirely unique feature of the current generation is the removable and lockable wheel hub cover, behind which the concealed inner valve is located. Compressed air is pumped into the tyres through a hollow drilled spoke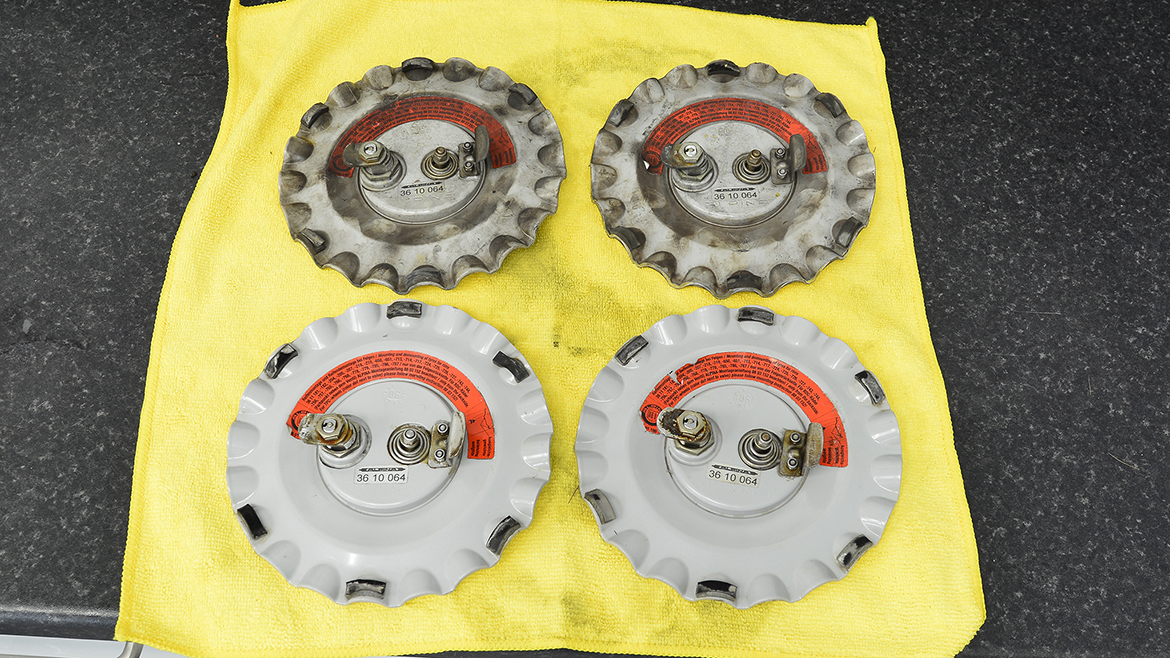 The wheels and brake calipers were coated with Gtechniq C5 Alloy Wheel Armour. This wheel coating inhibits the build-up of brake dust, repels dirt, water and oils and makes routine washing much easier.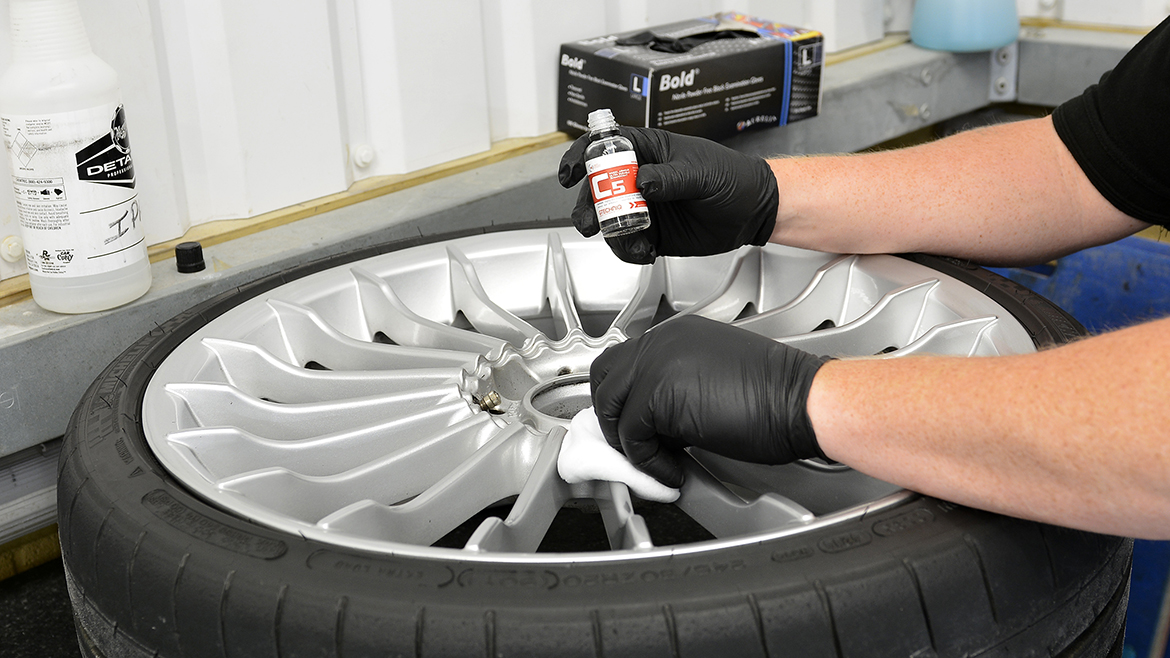 The disc mounting bells were given a light polish to remove the build up of brake dust and dirt before being coated.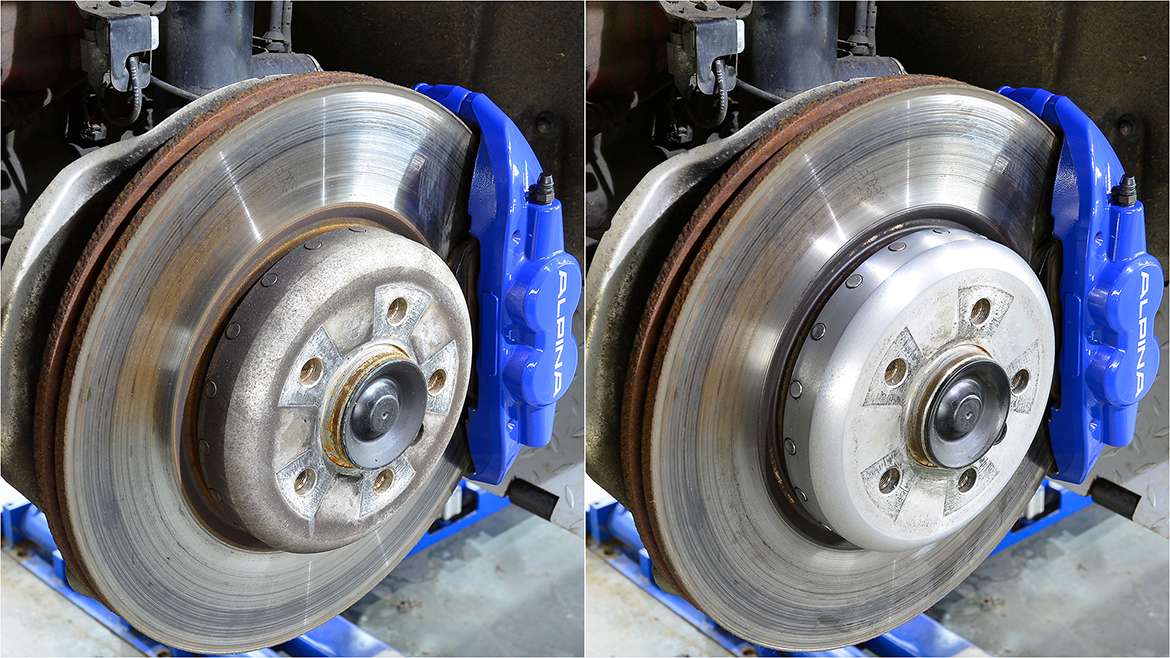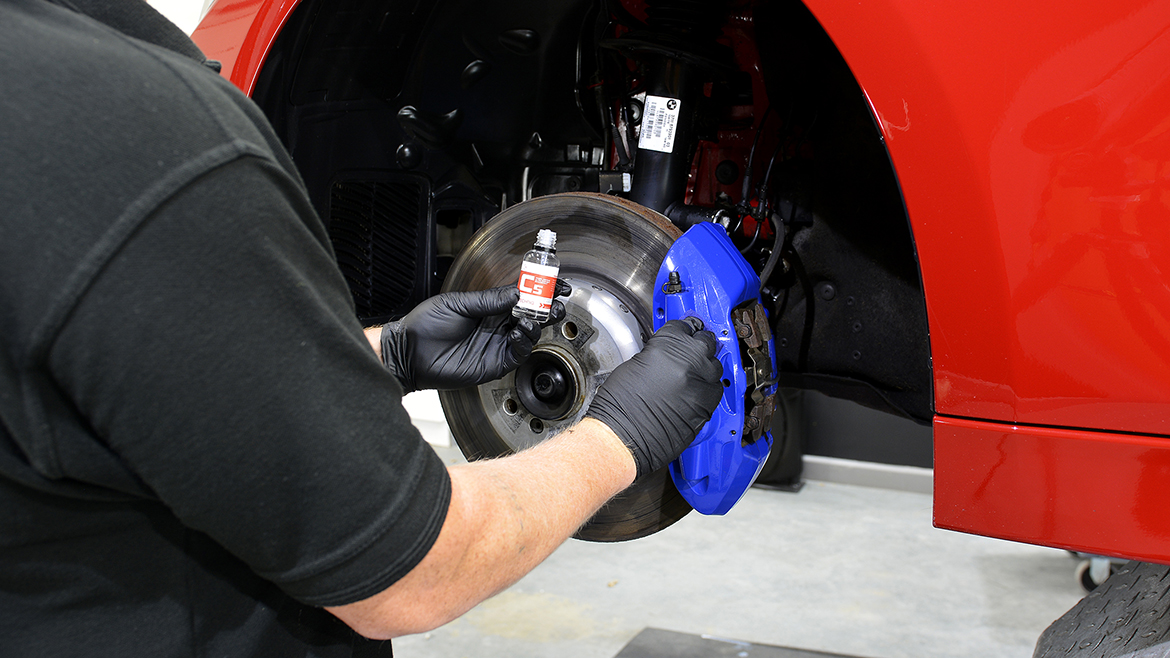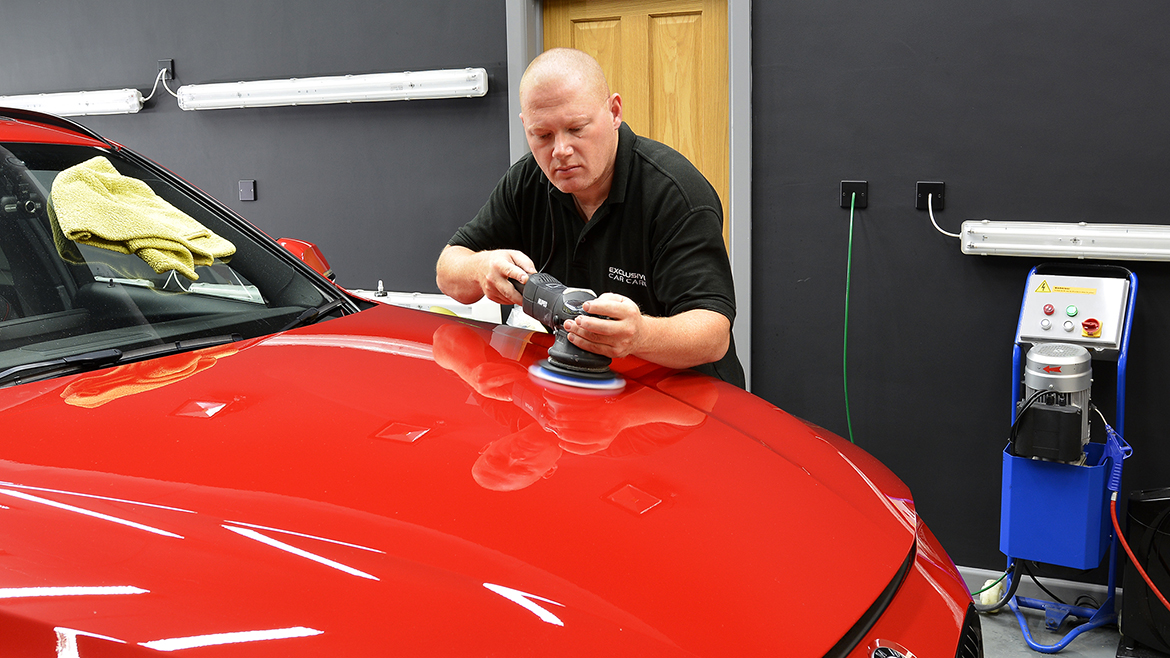 This 50/50 below shows a stark contrast between the polished and unpolished area of the front wing.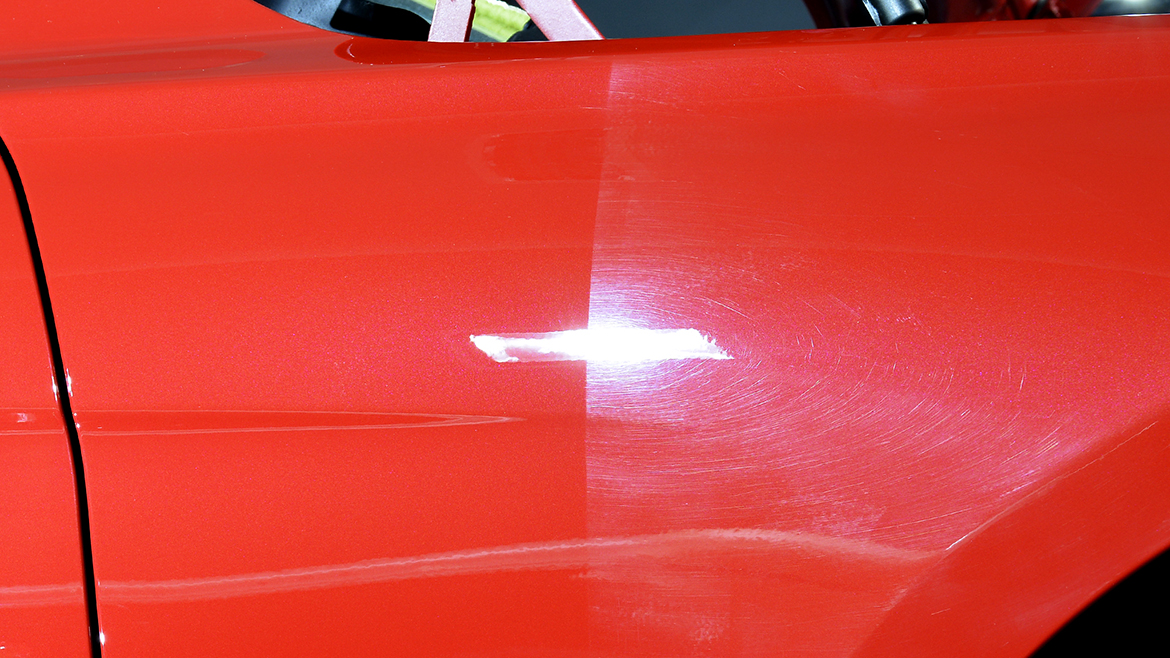 Below are a few before & afters during the first machine polishing stage as we worked our way around the car panel by panel, until all but the deepest marks had been removed (as an estimate, probably 90% correction achieved).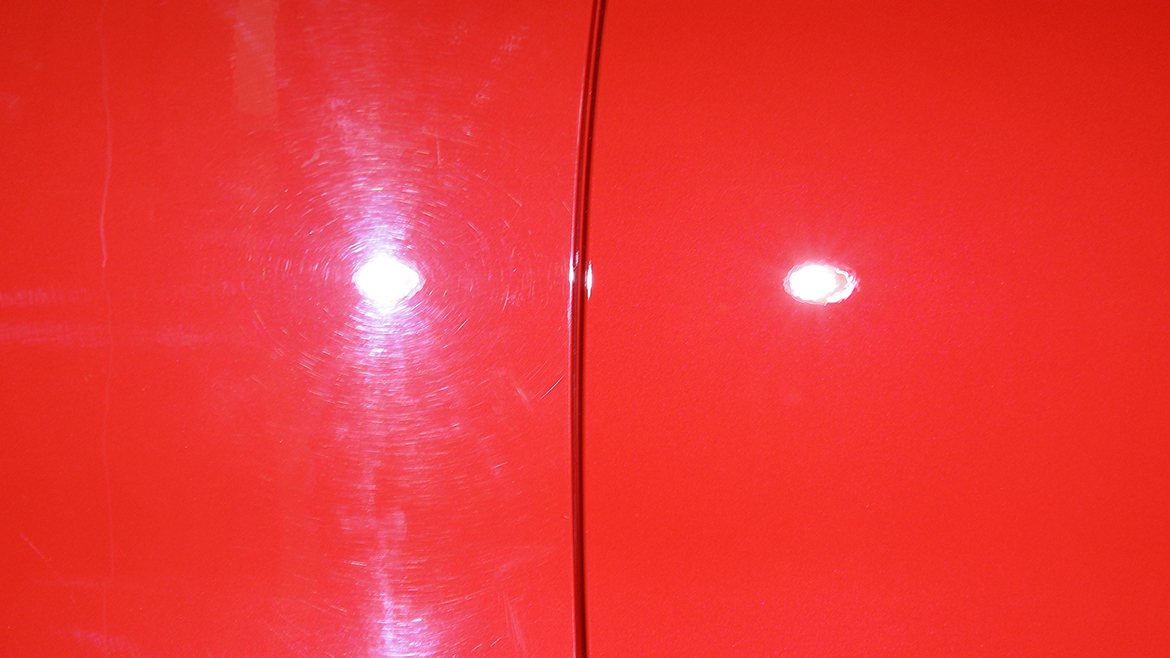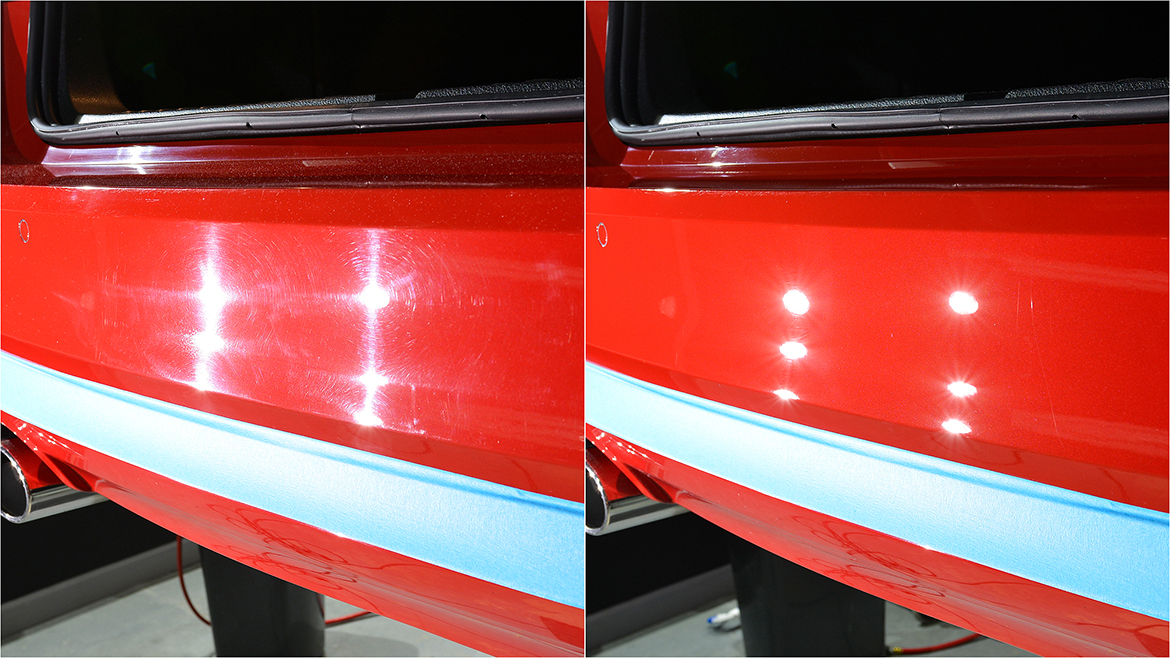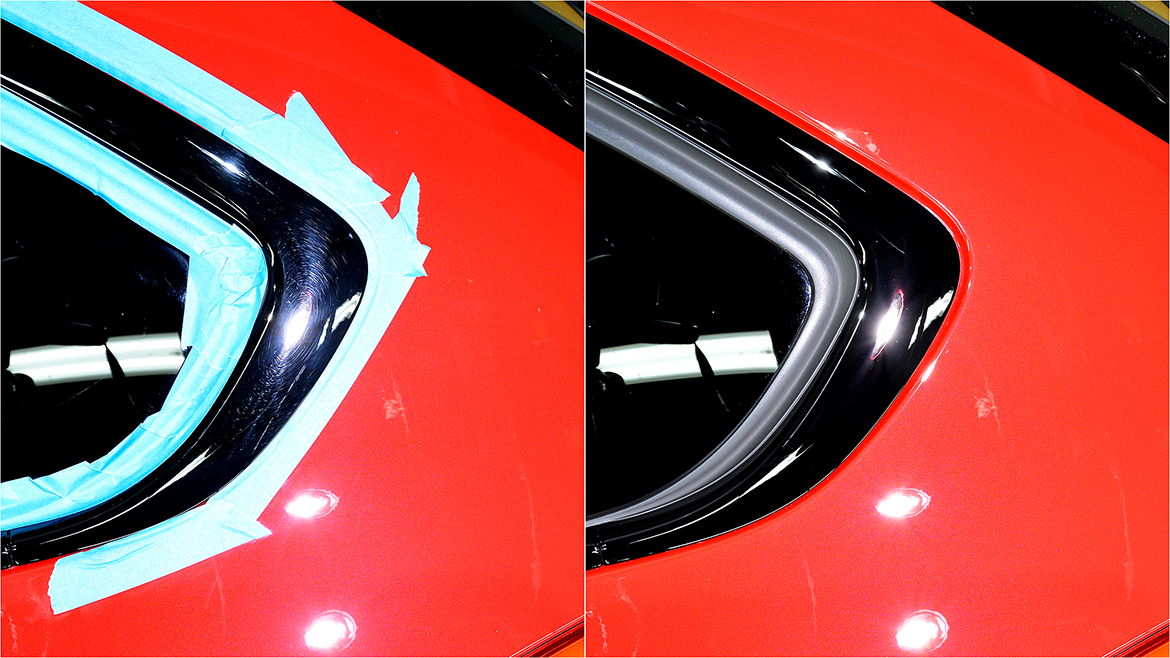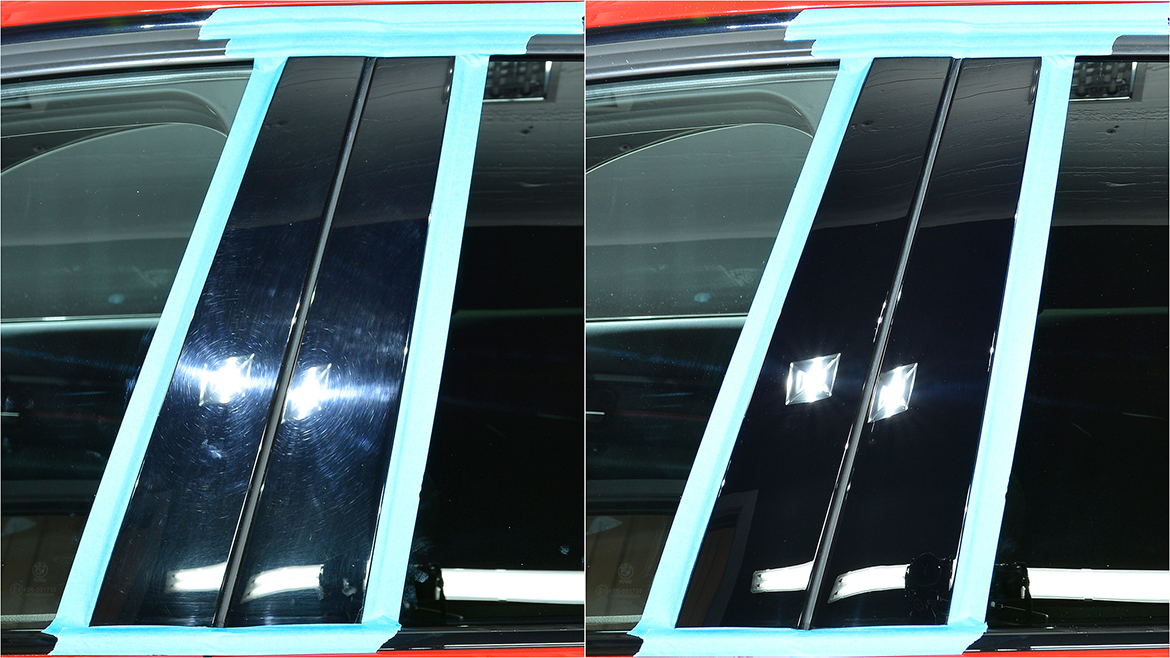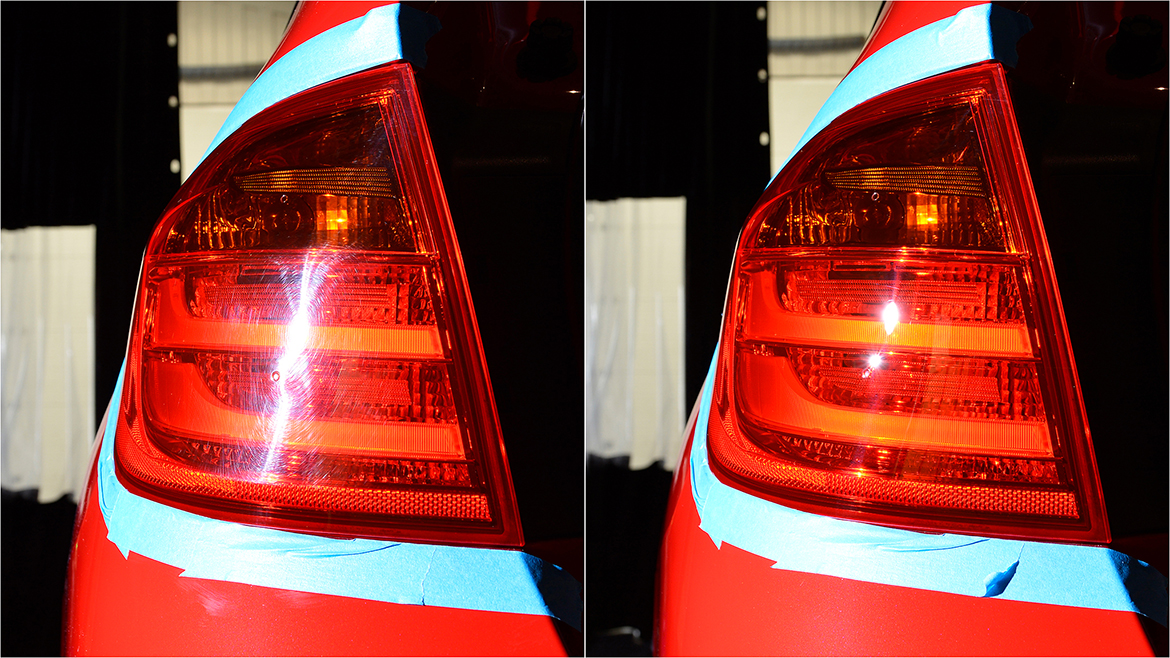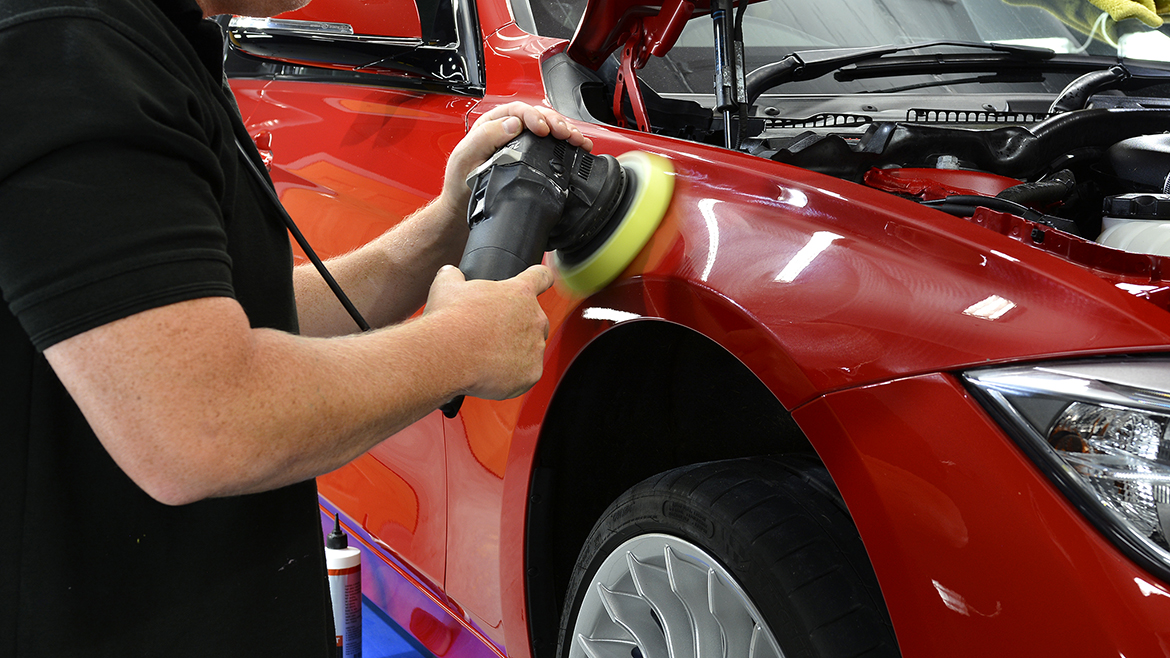 The owner requested that we fit some paint protection film to side skirts and top of rear bumper section, this was done using Xpel Ultimate Film.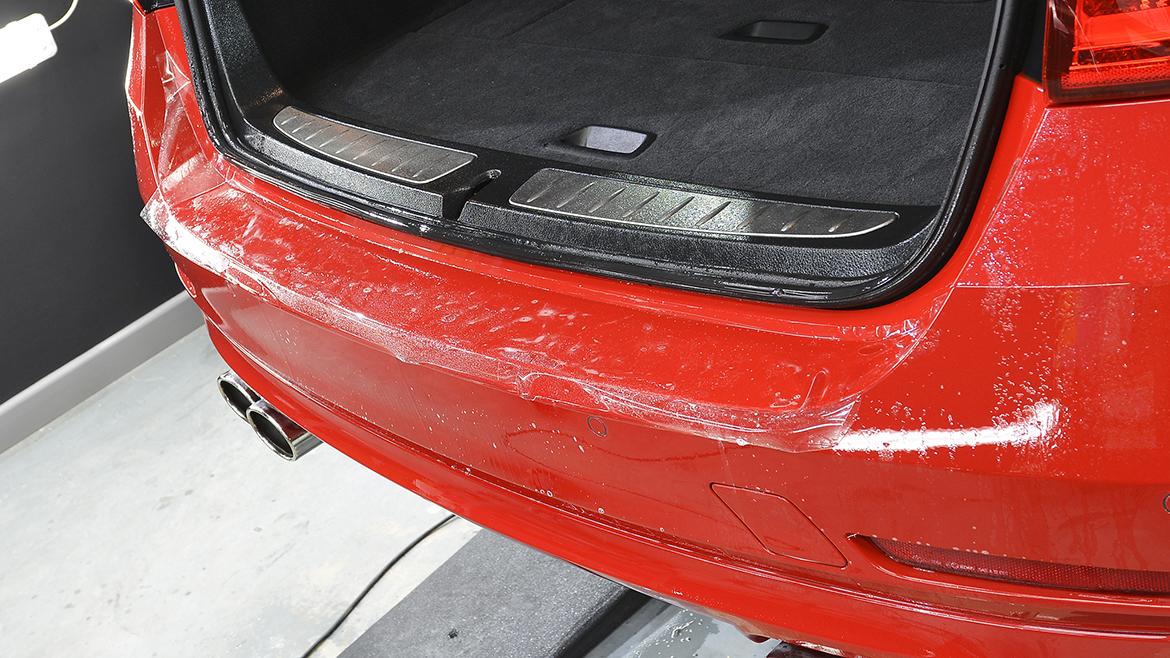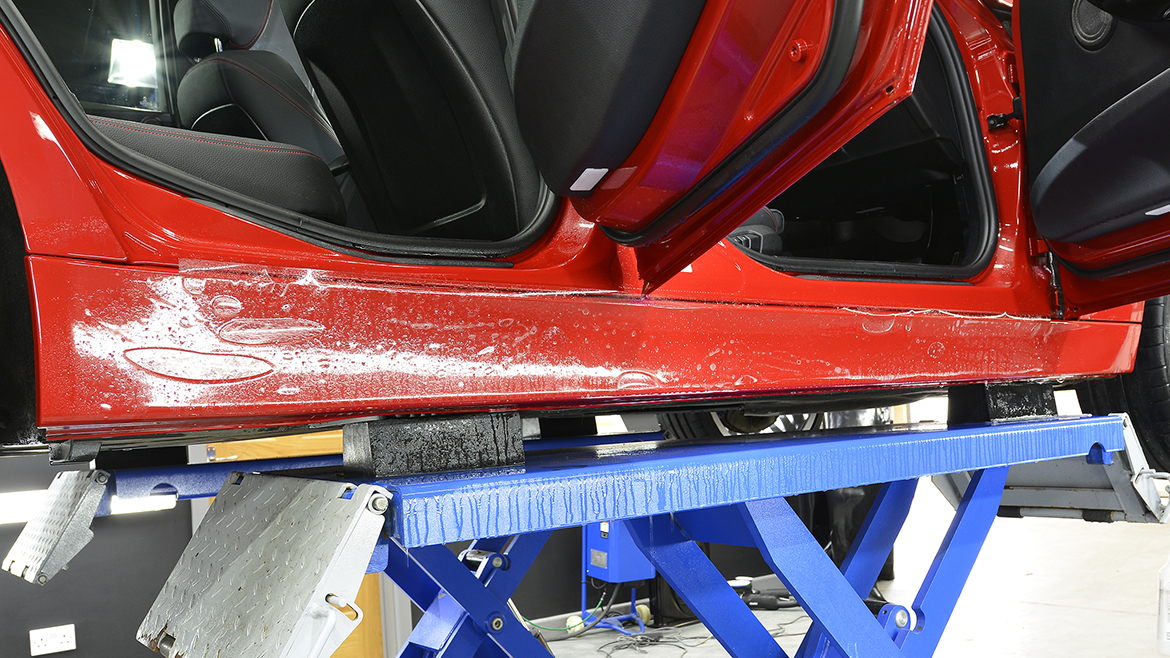 The owner uses the car on a daily basis and as a result wanted protection with excellent durability and ease of maintenance so opted for a base coat of Gtechniq Crystal Serum Light topped with two coats of Gtechniq for added durability and slickness.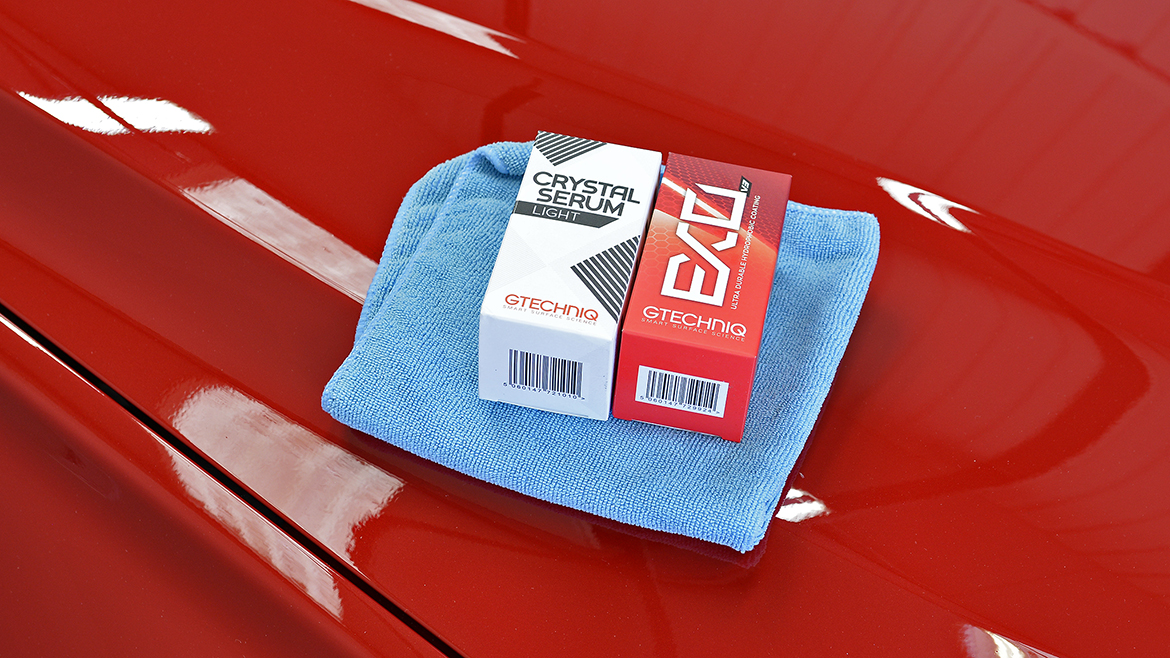 All glass was polished with CarPro Ceriglass & then sealed with Gtechniq G1. This sealant forms a hydrophobic barrier which causes rain water to roll in to beads on contact which improves visibility in wet weather.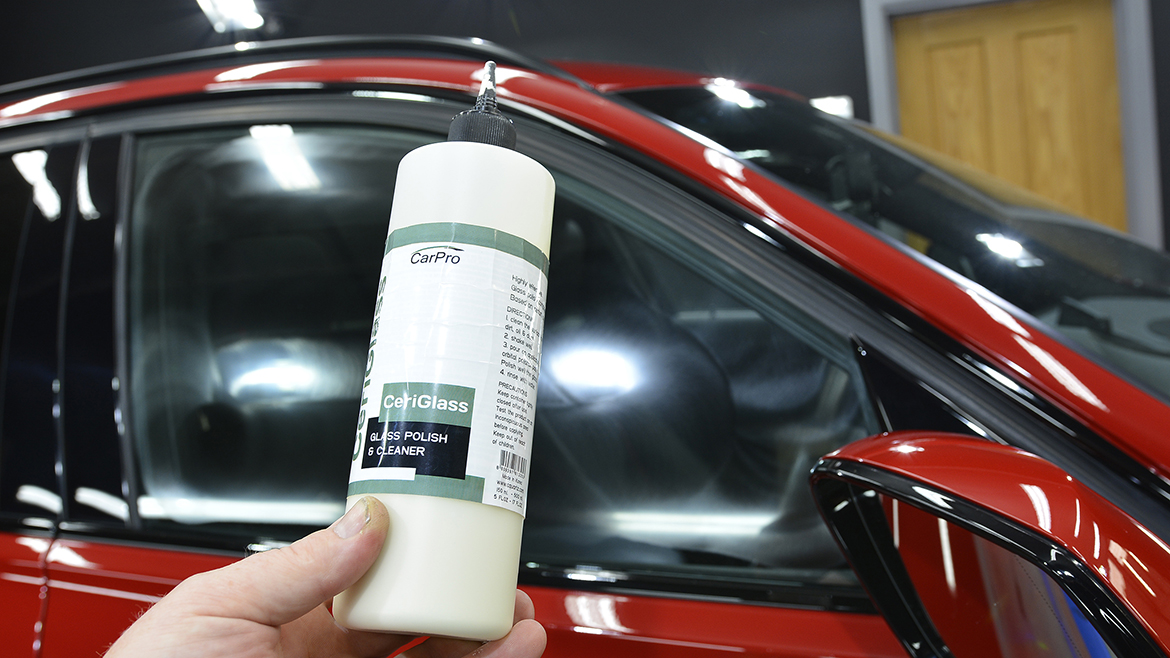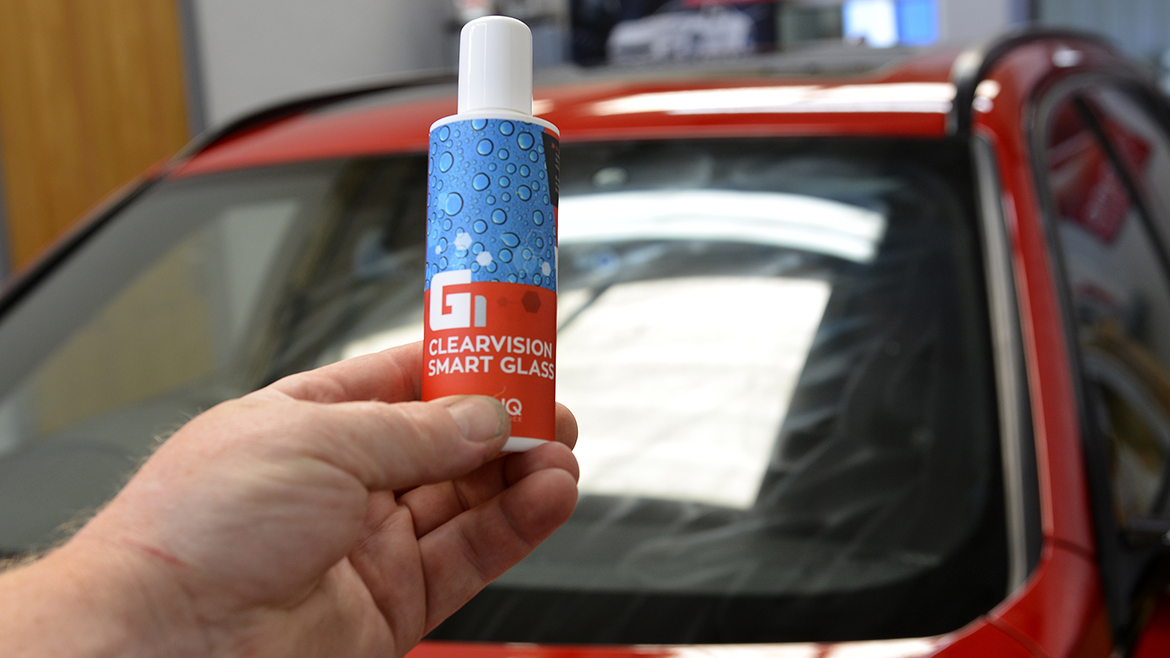 The kidney grilles were removed so they could be properly cleaned and polished.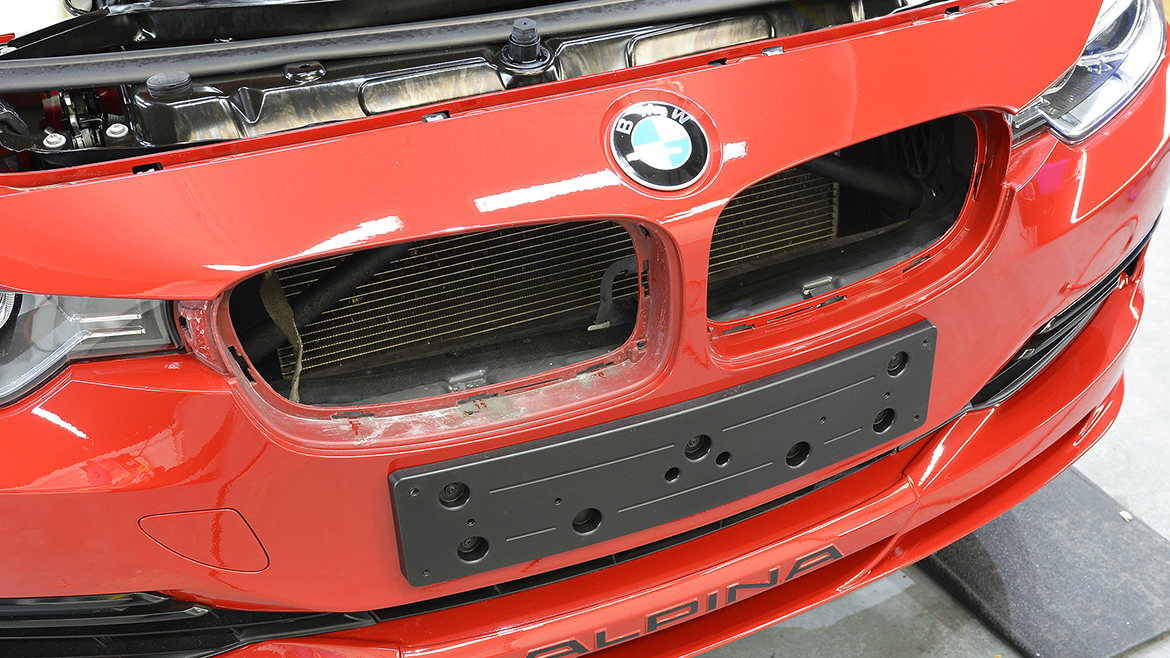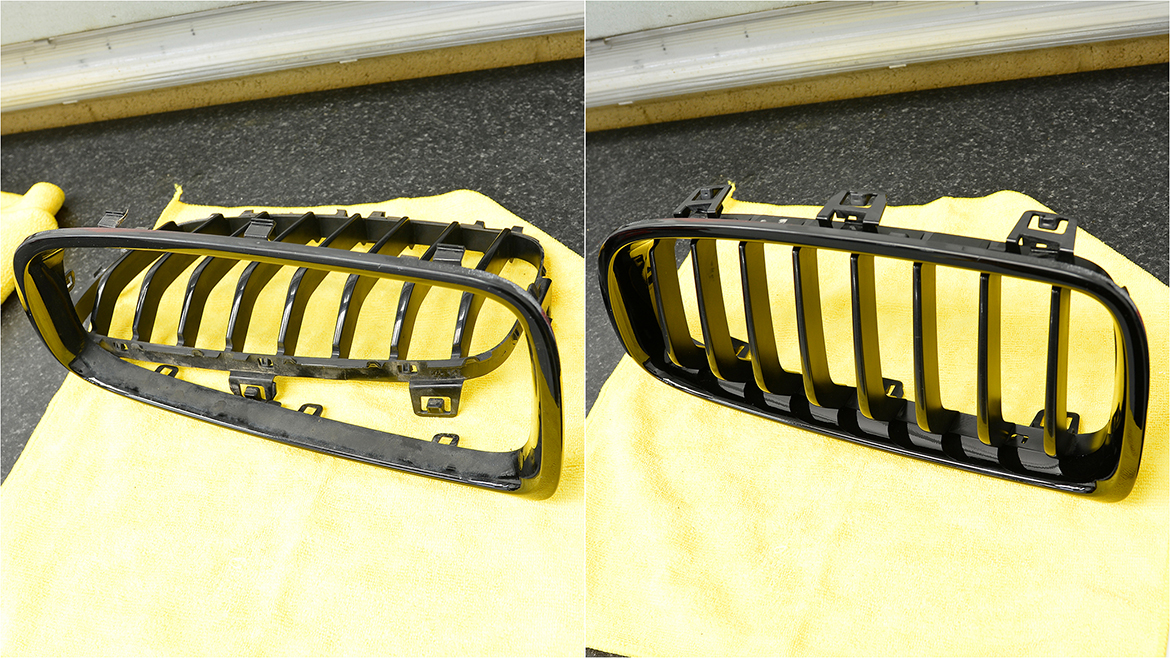 The plastic trim found on the exterior of the car and in the engine bay was coated with Gtechniq C4 Permamanet Trim Restorer.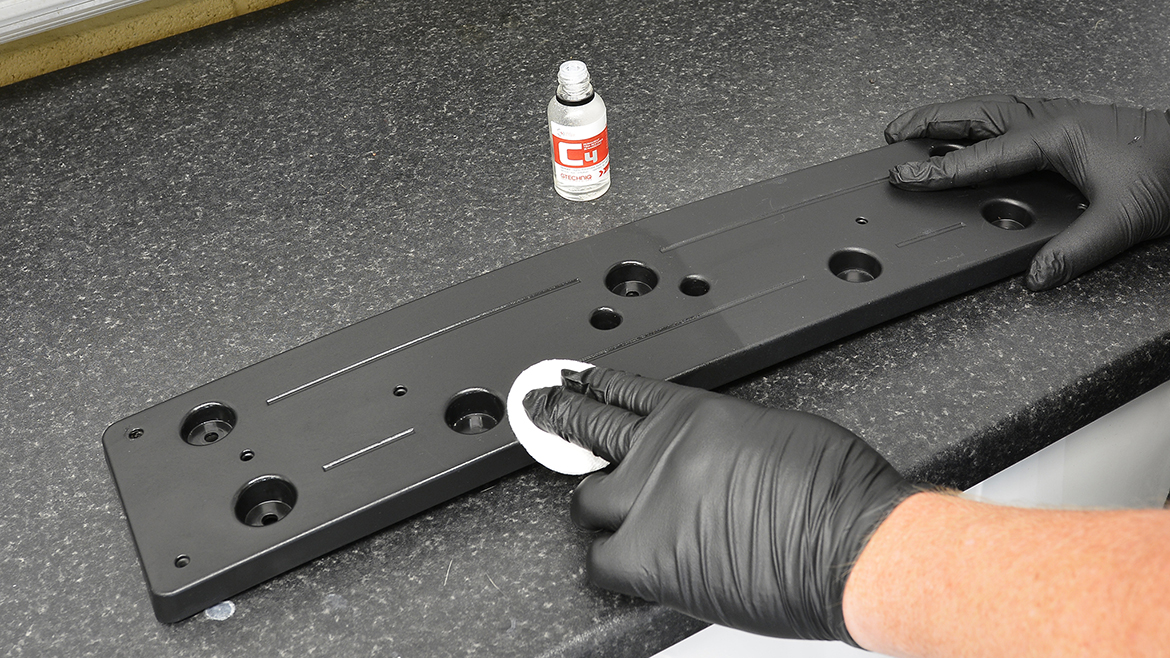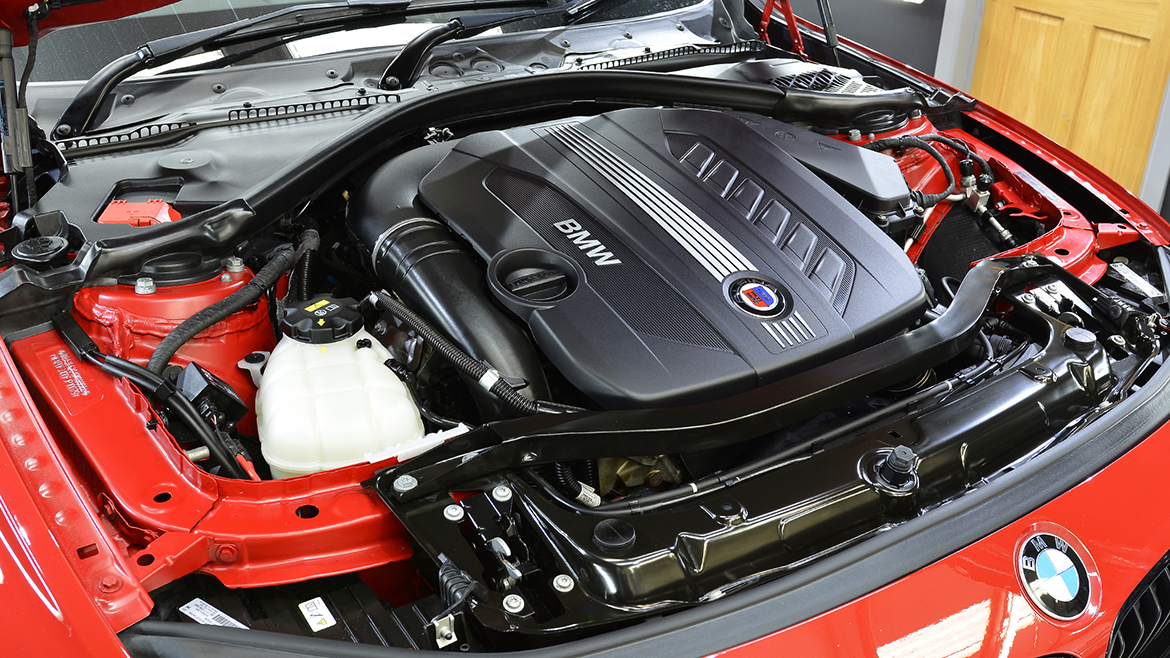 And the end result after four days of solid work.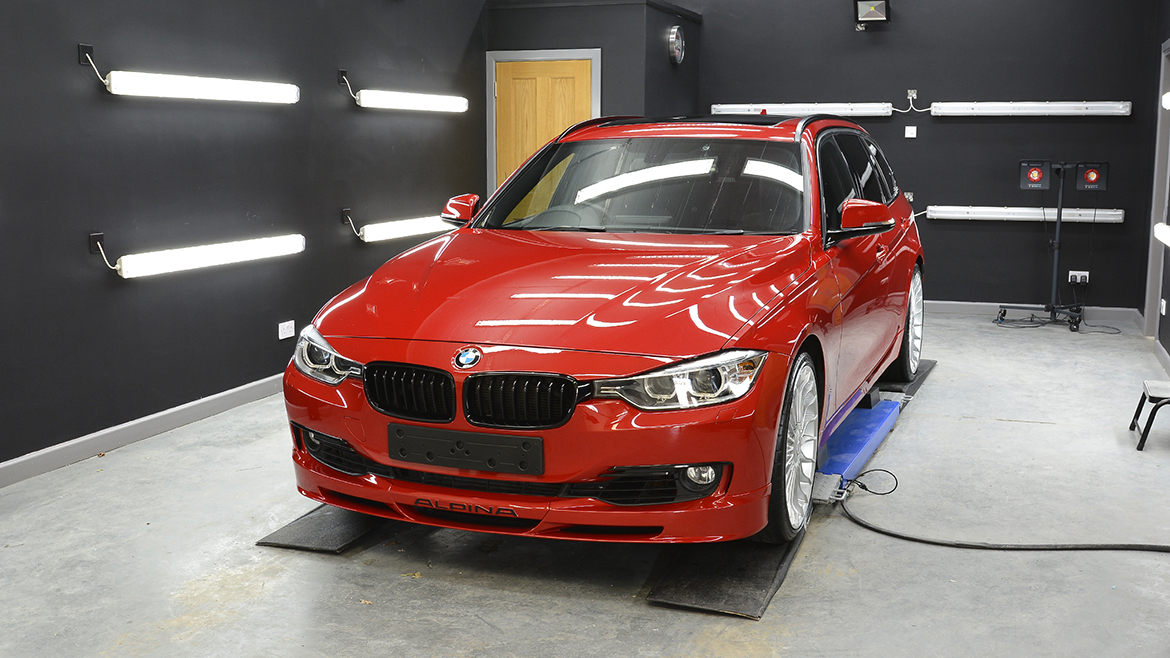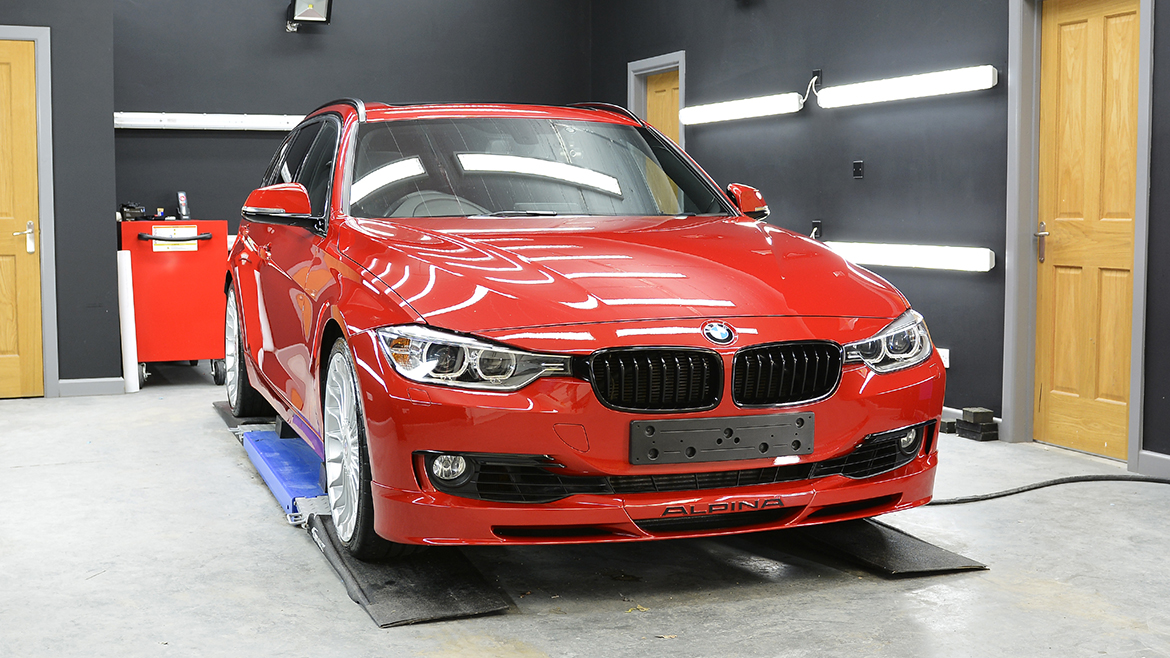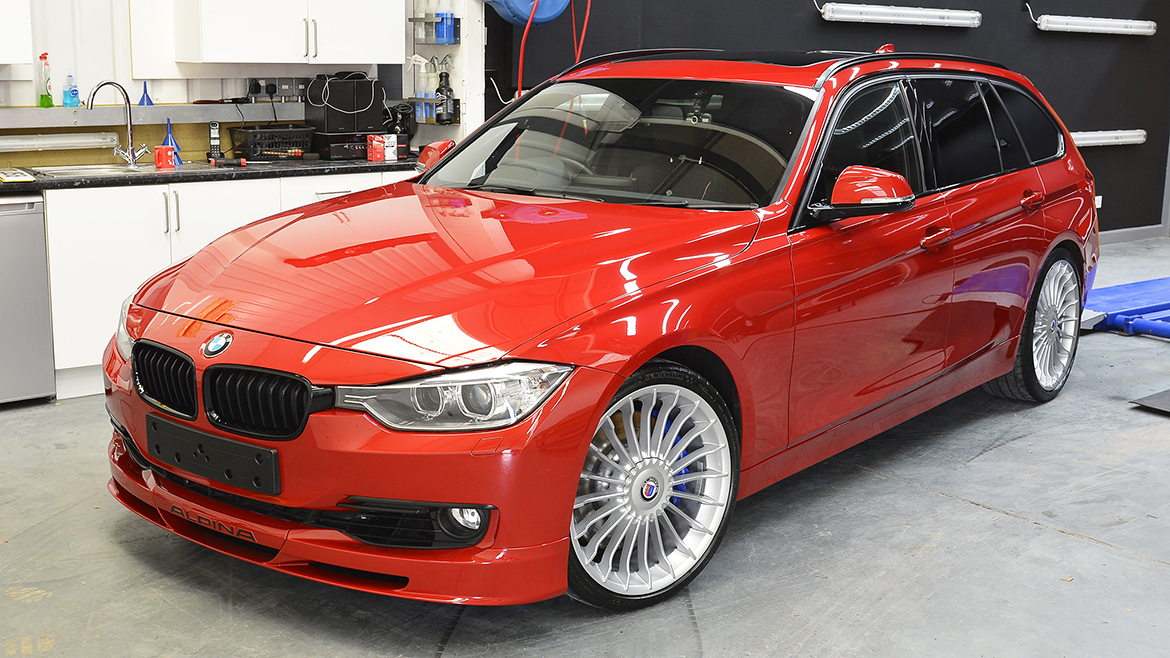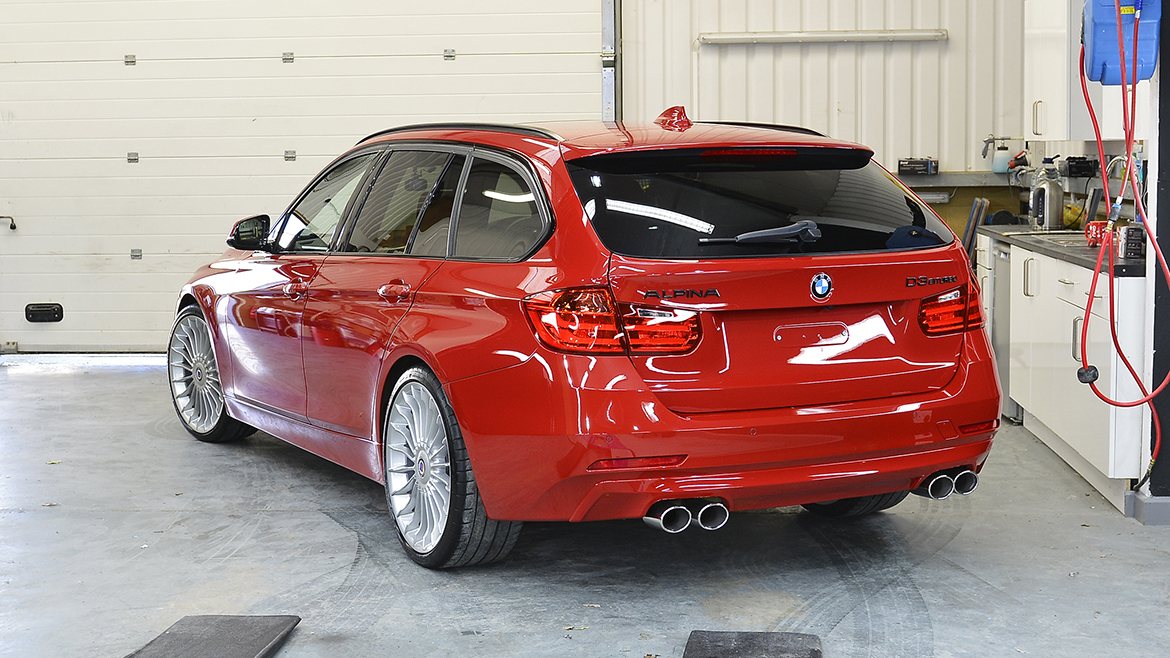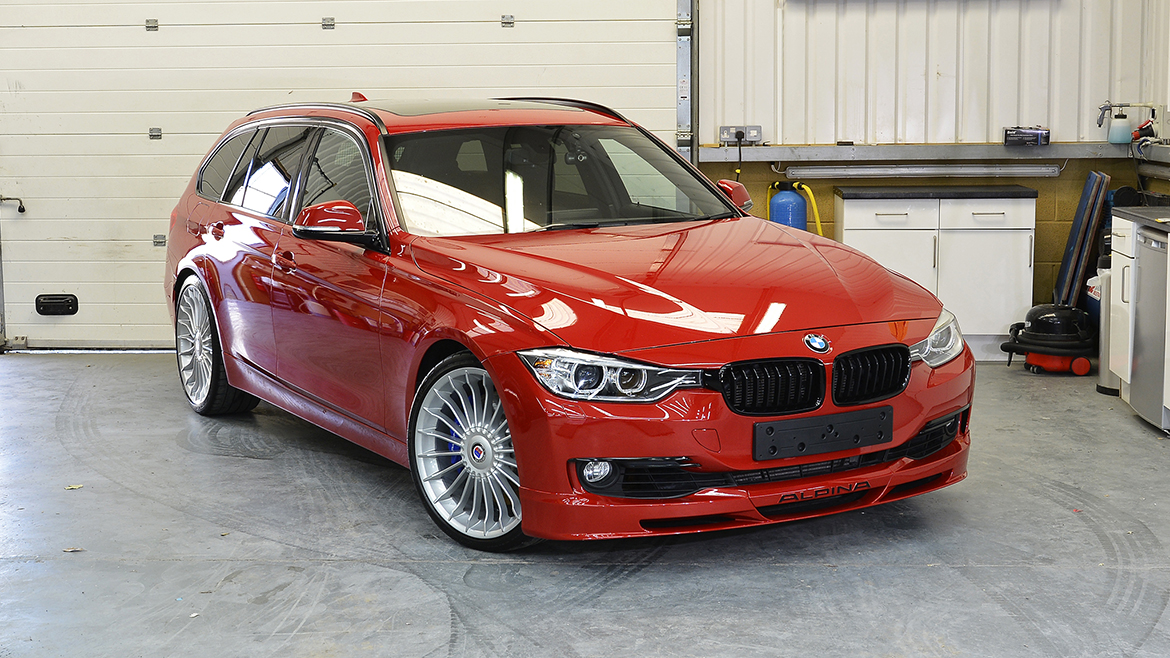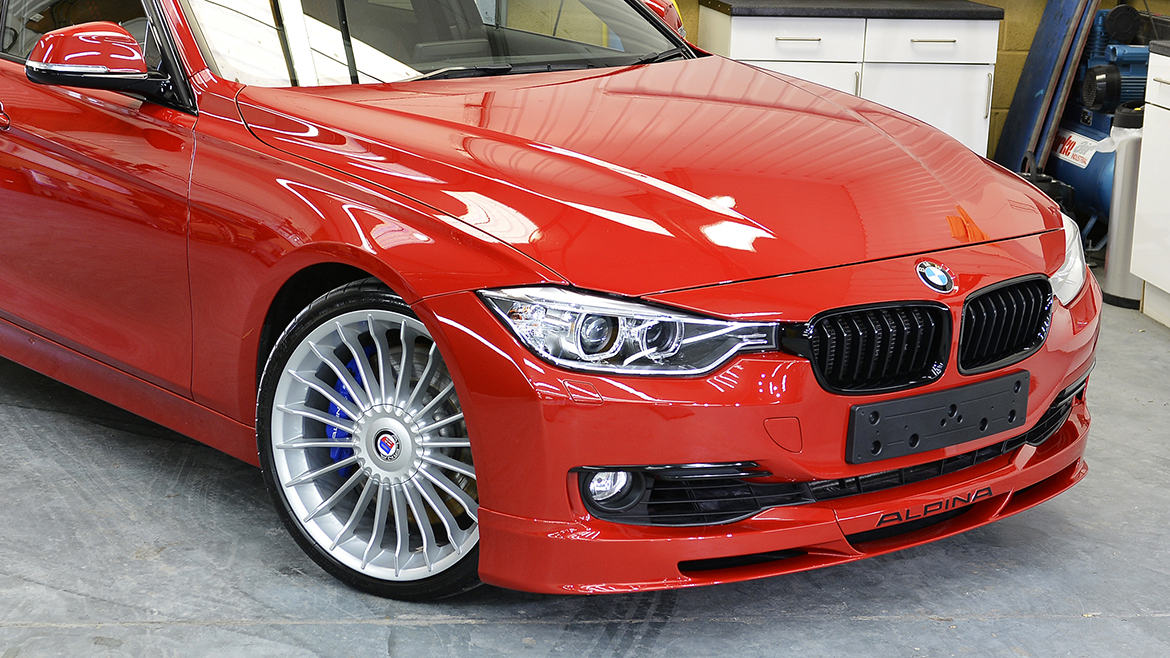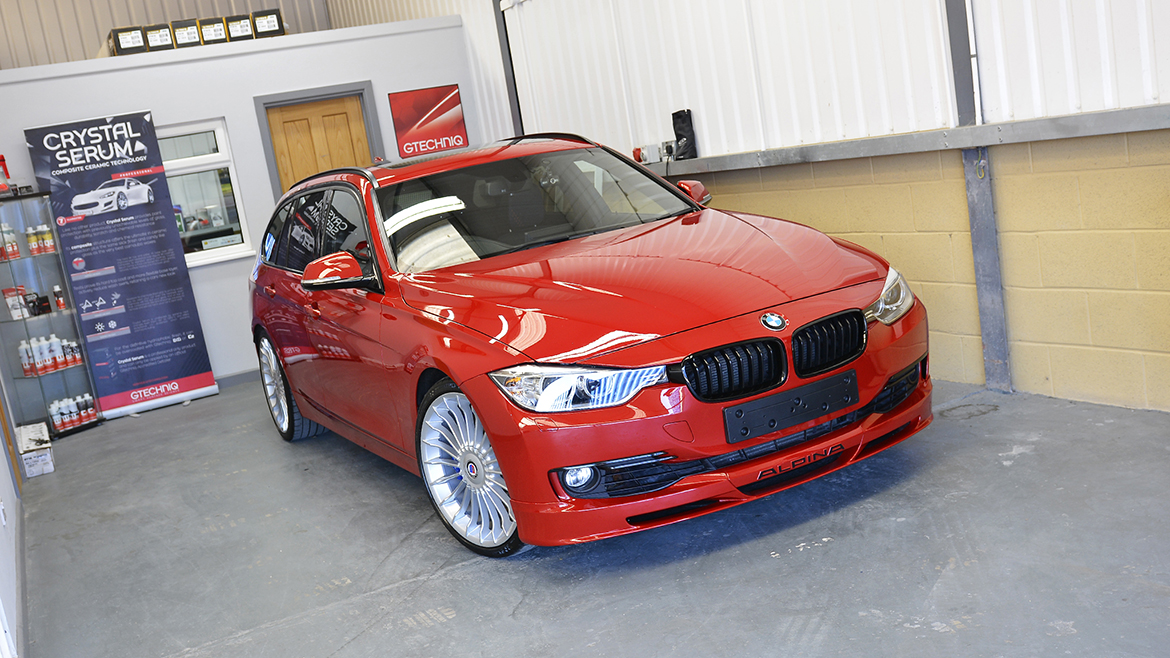 The sunshine really highlighting the final finish achieved on this rare car.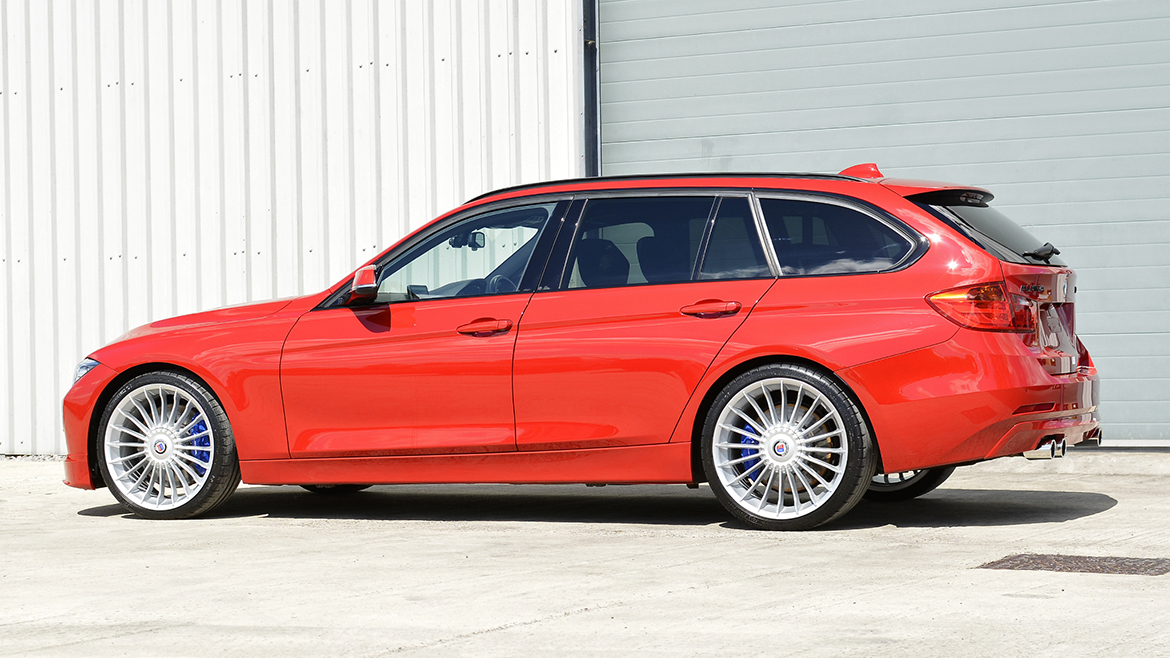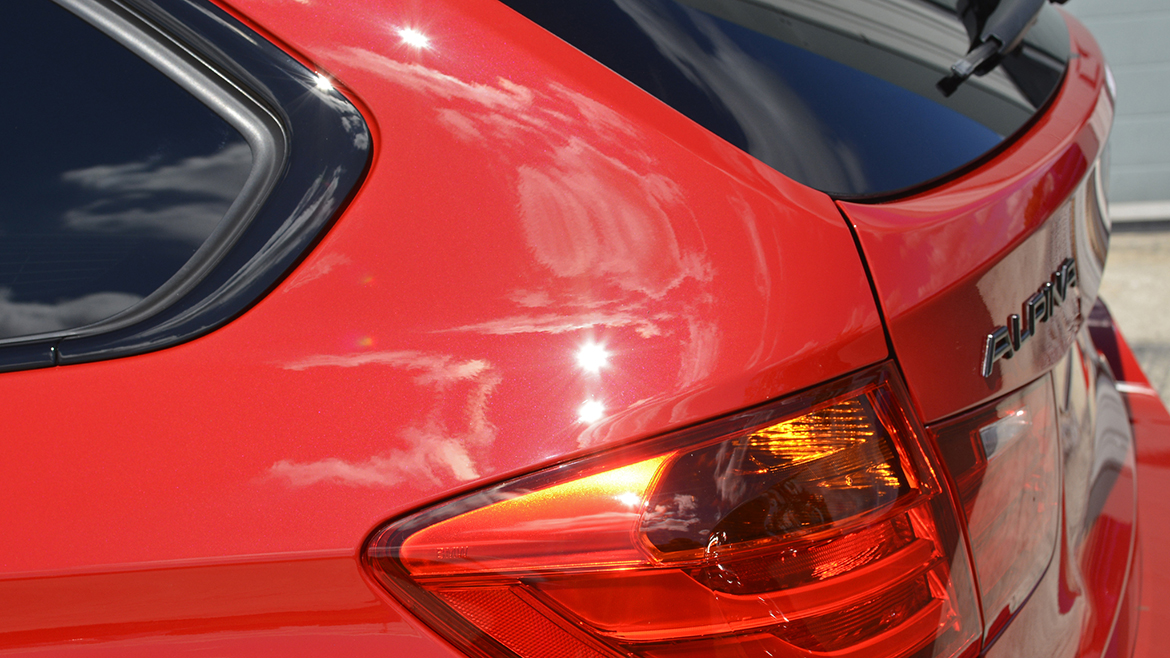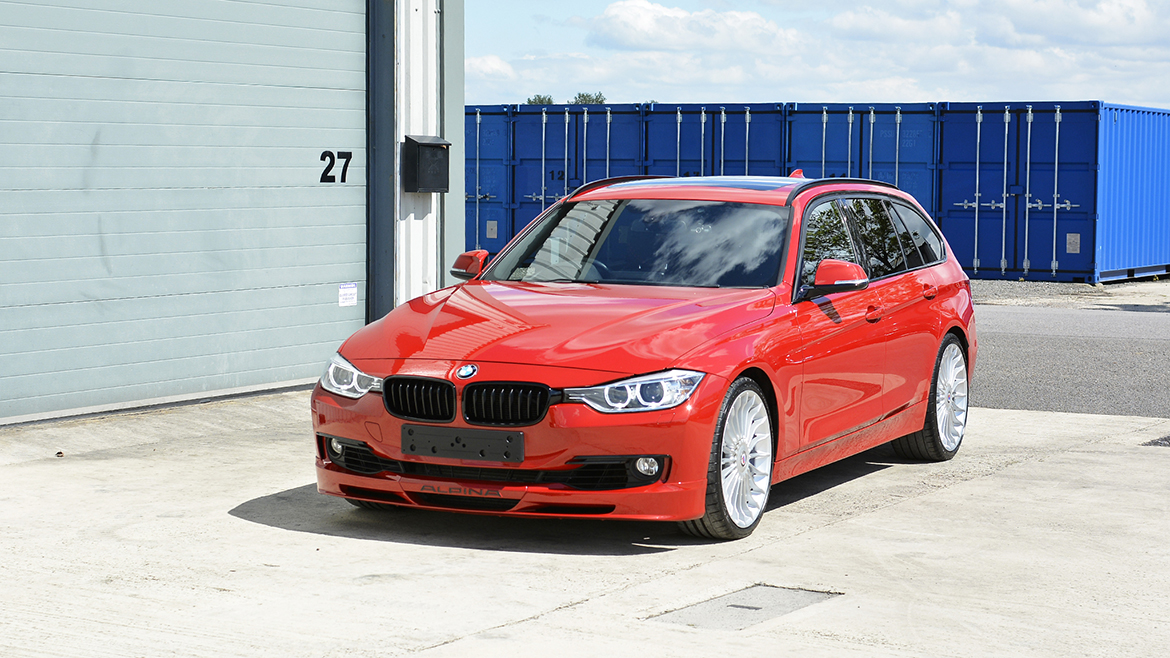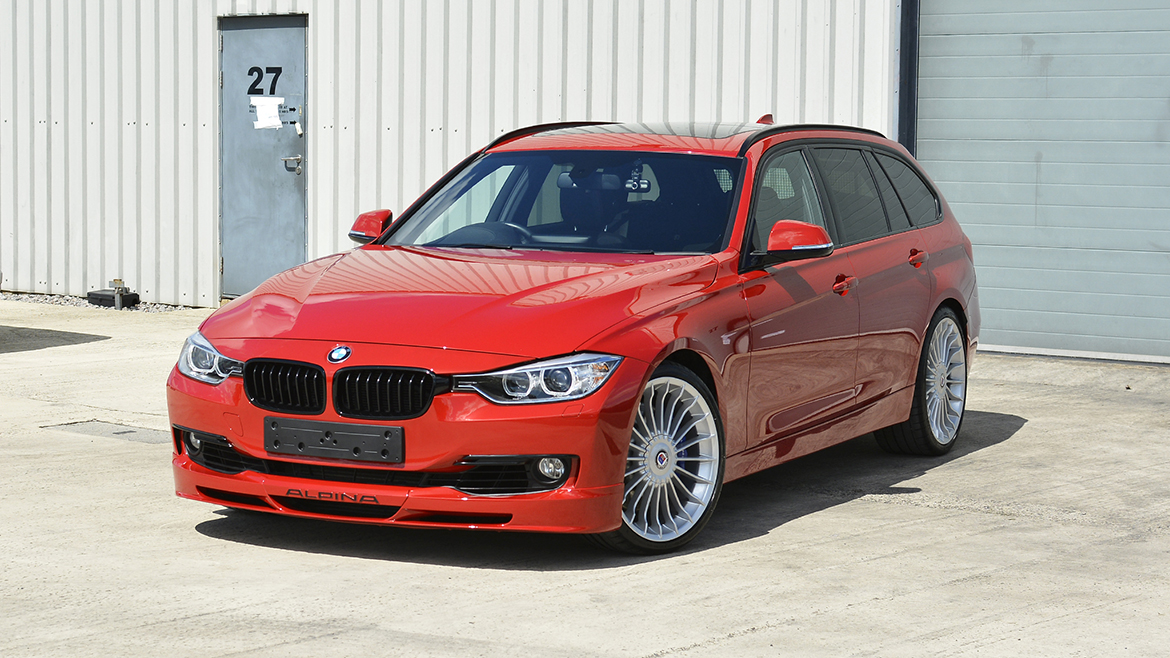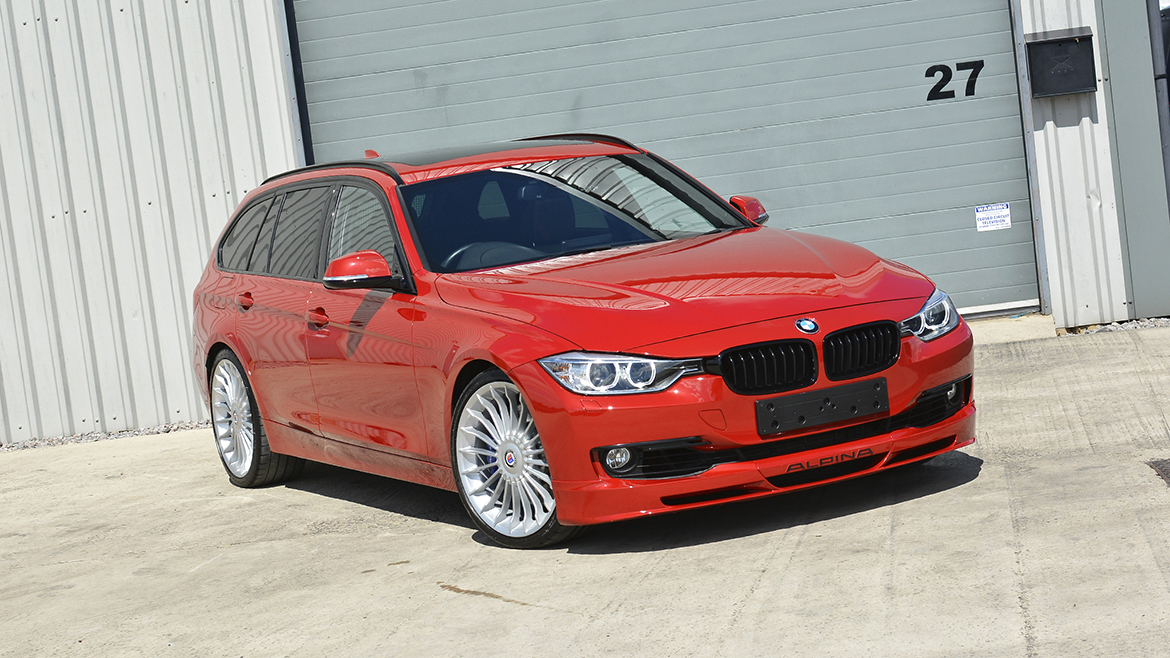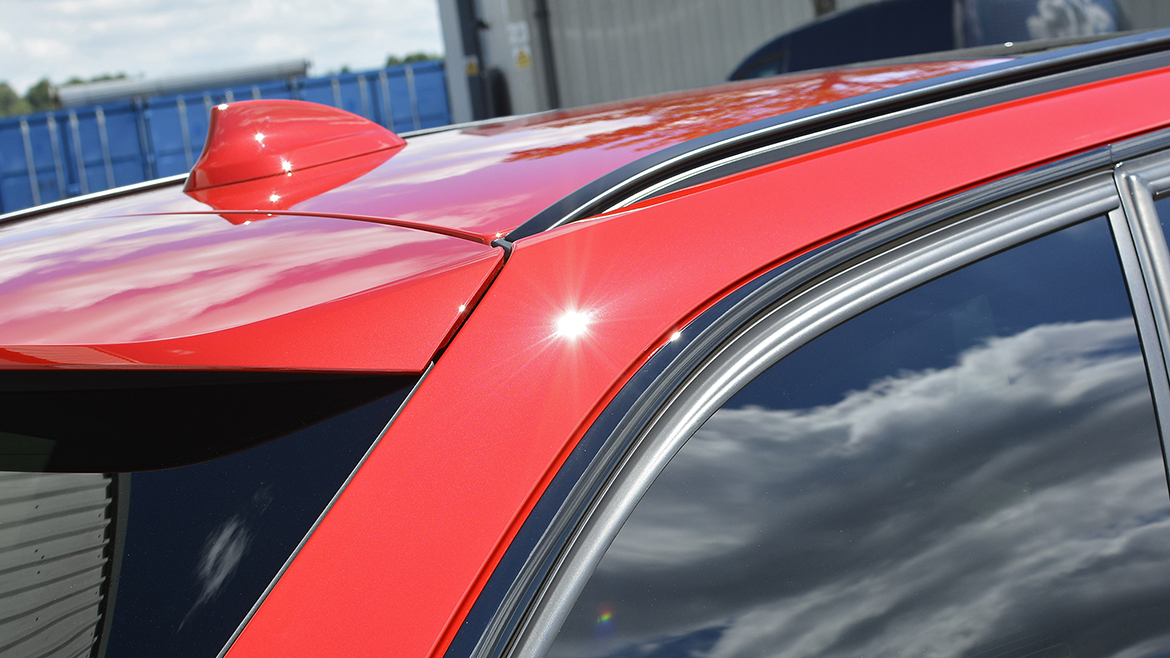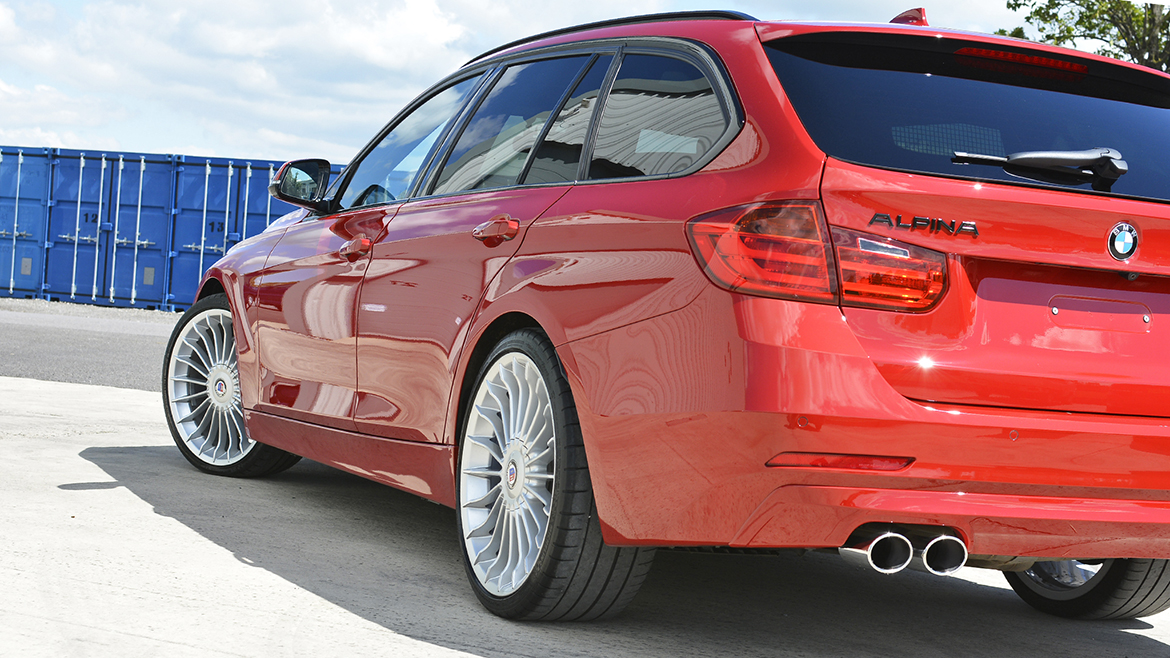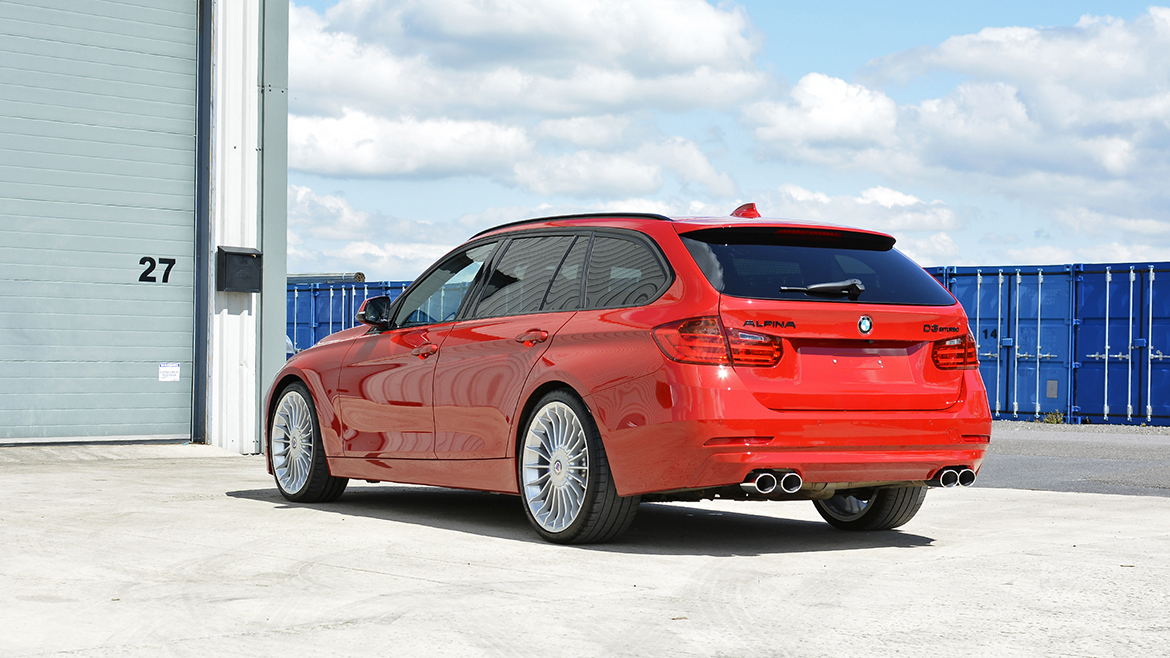 If you are a BMW Alpina owner and are looking to have your car brought up to a high standard please do not hesitate in contacting for us.