Car Detailing Services
We specialise in paint correction, machine polishing, and detailing for cars across Wiltshire & the South West.
Professional Car Detailing
Exclusive Car Care offers a range of bespoke detailing & paint correction services aimed at clients who are looking for the very best finish and protection for their pride & joy. We take great pride in looking after a vast array of cars including sports, prestige, classic and supercars. We believe it's our passion for our work that stands us head and shoulders above the competition.
Exclusive Car Care was founded upon professionalism in everything we do. From the first contact, through the services process, to final delivery, our customers are treated with the highest levels of respect and professionalism to ensure that the customer experience is as good as the quality of service.
We have high levels of security and insurance to give you peace of mind when you drop your car off, and being enclosed, lit and protected from the elements means we deliver consistent quality results all year round. 
Certified & accredited by the following leading car care brands: Gtechniq, Gyeon, Titan & XPEL Protective Films.
Contact us today to schedule an appointment and experience the ultimate car detailing service.
Established in 2006
fully insured
secure facilities
clean & temperature Controlled studio
Latest Tech, Tools, products & Methods Used
Certified Detailers For Gtechniq & Gyeon
Located Near Mainline Train Station
Get A Quote
We aim to reply to all enquiries within 24 hours, however at busier times of the year this can take longer. Alternatively, give us a call on 01225 571161
Add and remove options to create a personalised quote for your budget. Once you're happy with your selections, fill out the form with your details, send it, and we will get in touch shortly.
Optional Ceramic Upgrades & Services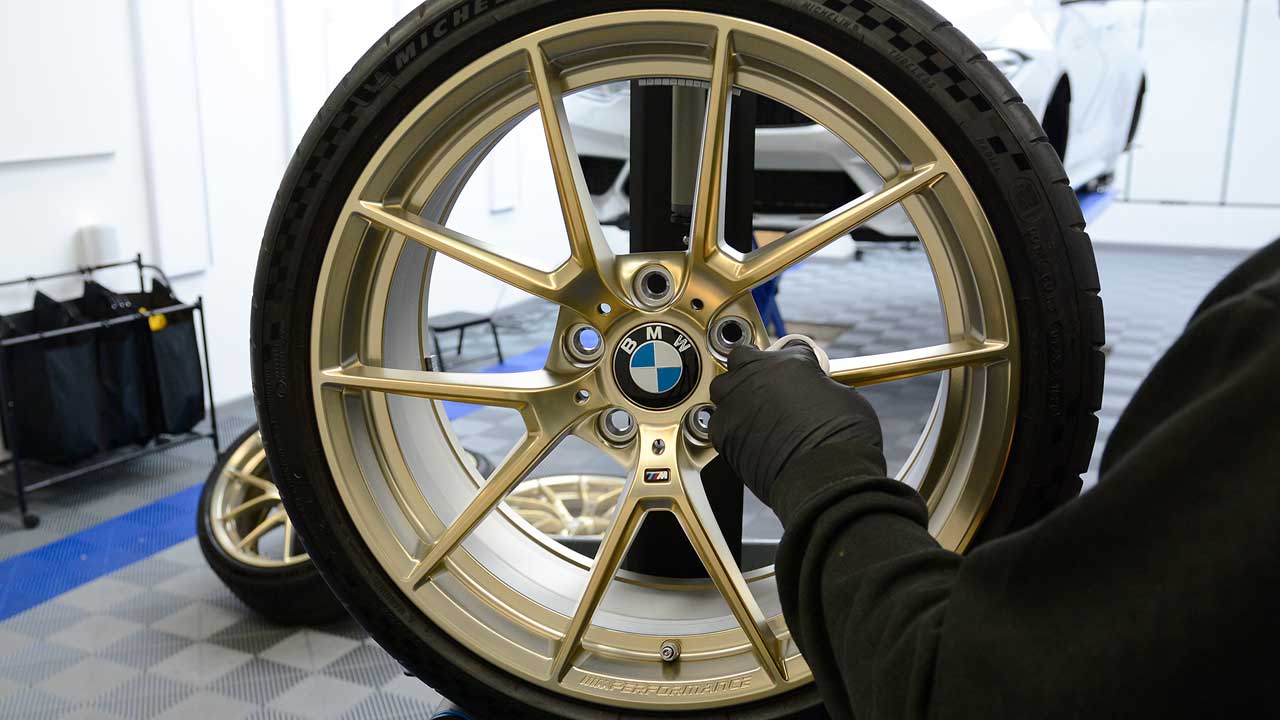 CERAMIC WHEEL PROTECTION
Independently proven to outlast other rim coatings, Gtechniq C5 uses a unique chemical bond to become the functional surface of your rims making them dirt and brake dust repellent as well as being much easier to clean. A single application lasts up to one year.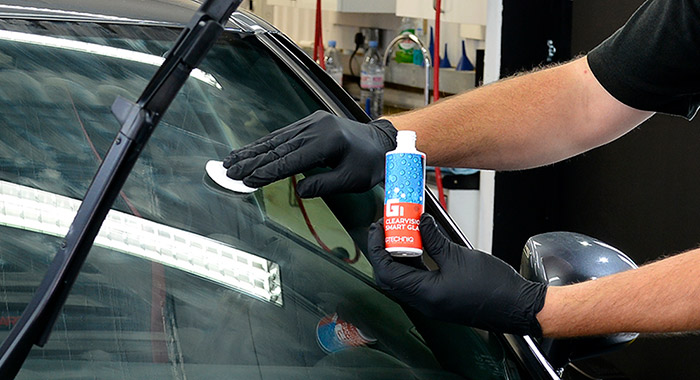 GLASS PROTECTION
Water displacing glass and windscreen treatment to enhance visibility in wet driving conditions, reducing fatigue and increasing safety. Thanks to this repellent you will not need the use of the windscreen wipers when travelling over 50 mph. This treatment lasts approx 20,000 miles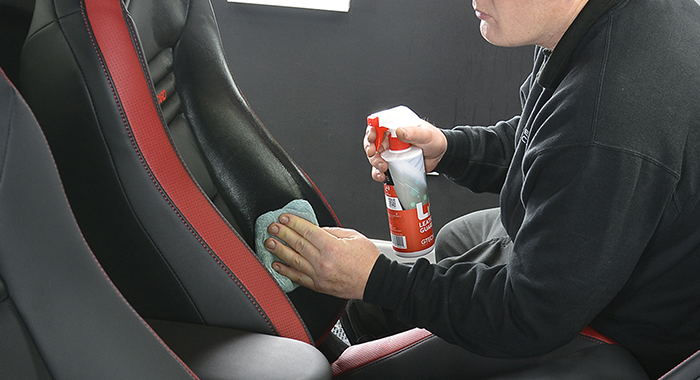 INTERIOR DEEP CLEAN AND PROTECTION
All leather and/or fabric surfaces (seats, dash, door cards etc) cleaned and then protected with an advanced quartz coating specially formulated for interior surfaces (will not change or alter the factory finish). Repels dirt and prevents discolouration, protecting against liquids and UV rays.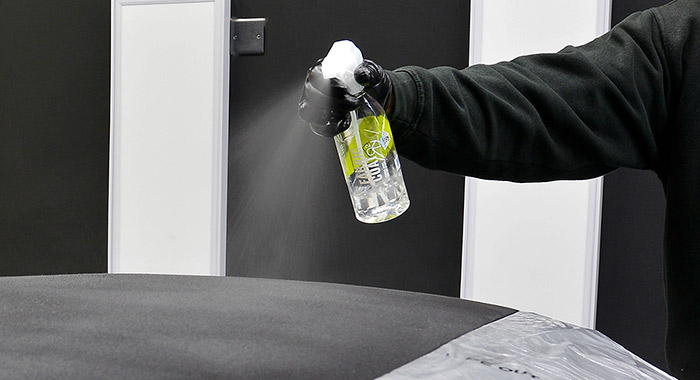 Convertible Roof Treatment
Fabric convertible roofs require cleaning and treating in order to prevent the growth of mildew, the build-up of dirt and UV fading! This treatment provides long-lasting protection for fabric soft tops, encasing the fibres in a protective water and dirt-repellent coating forcing contaminants to bead and run off the material.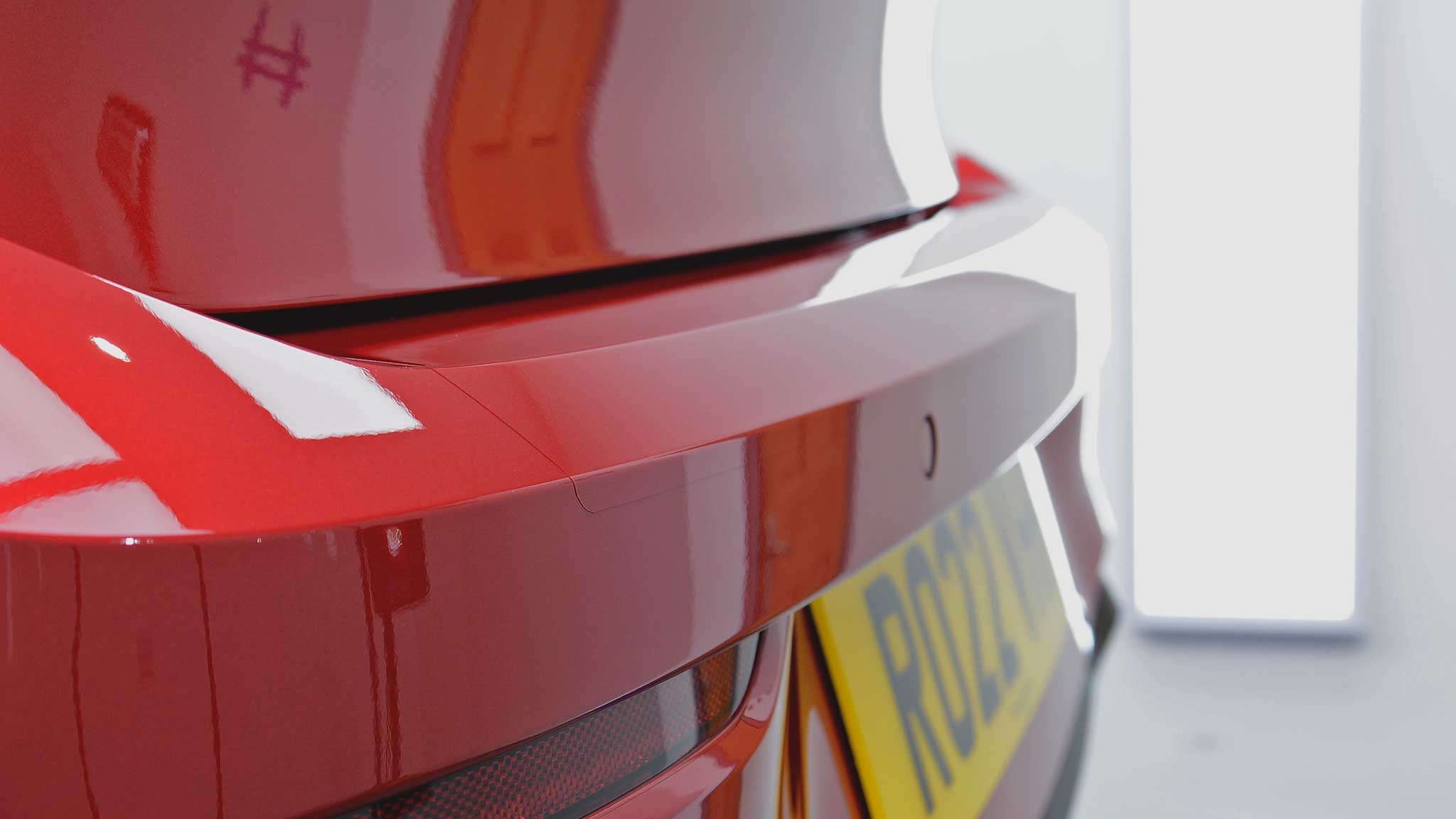 Luggage Area Protector
Xpel clear invisible paint protection film for the top edge of the rear bumper to protect against chips & scrapes caused by loading items into your boot.
FAQ's
What Are The Benefits Of Having My Car Detailed?
Gives your car a fresh lease of life with rejuvenated paint:
Professional detailers know exactly how to remove or reduce existing etching, scratches, swirls and oxidation using machine polishing techniques. They make sure that your vehicle remains in great condition for a long time to come.
Stunning finish with quality detailing:
Look at any detailed car and you will certainly be impressed with the amazing finish. Even if you have been looking after your car regularly, there will be a marked difference and your car will look better after being through a professional car detailing service.
Ease of maintenance:
A car that has been detailed by professionals has a slick exterior that repels dirt and dust. The sparklingly clean exterior is a result of extensive protective treatments and decontamination procedures. This makes maintenance very easy as the car tends to stay clean for longer periods of time.
Keeps your car in immaculate condition:
By opting for professional car detailing services, you give your car long-term protection. Professionals remove contaminants that can damage areas like chrome, leather, paint and vinyl. They also seal the areas preventing further contamination and ensuring that your car remains in top condition.
Increases re-sale value:
In the pre-owned market, a well-maintained vehicle makes all the difference. Thus, if you happen to go for timely and regular detailing services, your vehicle will not only age gracefully but will also fetch you a higher resale value owing to its good looks and maintained finish.
Where Is the Best Place to Get My Car Detailed?
Driven by a passion for perfection, coupled with outstanding customer service Exclusive Car Care is your first choice for detailing and paint protection in the South West. With over 20 years of experience in the detailing world, we are experts in car care and are a trusted company.
Our bespoke detailing & PPF facility in Hilperton, Wiltshire is perfectly located for clients around the South West. We are conveniently located a few minutes away from the train station (courtesy lift provided) and within easy reach of the A350, A303 and M4 & M5 motorways. With excellent road and main line rail links nearby, arranging to drop off and collect your vehicle couldn't be easier.
WHAT IS PAINT CORRECTION?
Paint correction is a long and labour-intensive process which will remove defects and imperfections in paintwork such as swirls marks, scratches, buffer trials, sanding marks, oxidation and etching from bird droppings. Utilizing the best products and safest techniques, we're able to take paint in any condition to a whole new level of clarity and shine, without compromising the paint thickness.
We can usually guarantee full correction of > 95% of paint defects present (subject to paint depth and defect severity) with the process taking on average 20 – 40 hours to complete. Paint correction can often eliminate the need for an expensive re-spray and often restore the paintwork to a level that is above the original factory finish.
After our paint correction process clarity will be restored and you will notice that light will be perfectly reflected and the colour of the vehicle is greatly enhanced leaving a breathtaking finish, in some cases leaving it in better condition than the day your vehicle left the factory.