Most mainstream car makers now offer an SUV or crossover model. It's an extremely lucrative marketplace and this year has seen a number of big motor industry players from both ends of the market ramp up their involvement. Jaguar joined in this year, releasing its first ever SUV, the F-PACE. It's is a premium-edged mid-sized model serving as an in-house rival for the Range Rover Evoque as well as offerings from other premium manufacturers, such as the Audi Q5 and Porsche Macan. 
The owner of this F-PACE asked the dealership to avoid washing and polishing the SUV prior to collection to avoid the paintwork becoming scratched and swirled.
The treatment started with the F-PACE given a pre-wash using Valet Pro Citrus Pre-Wash to help breakdown the build up of oily residues, diesel splatters and road grime that had accumulated.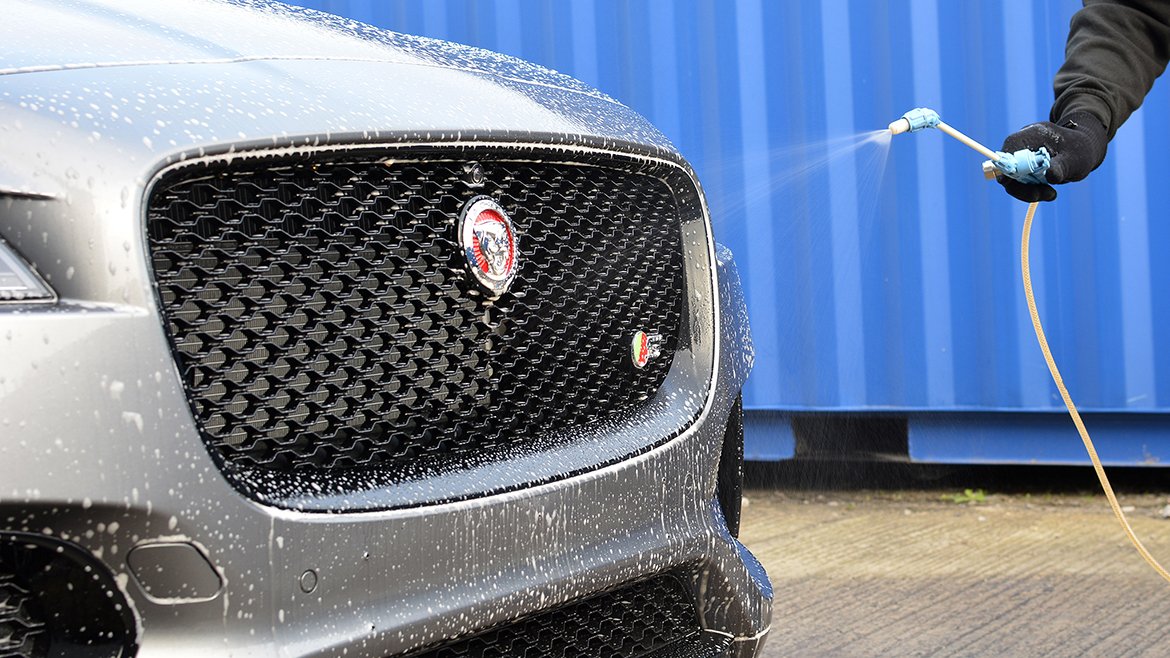 To remove the larger particles of dirt and grit, Gtechniq Citrus Snow Foam was applied. This creates a thick foam that clings to vertical surfaces and lifts particles away, encapsulating them in the foam before safely rinsing them away with a pressure washer.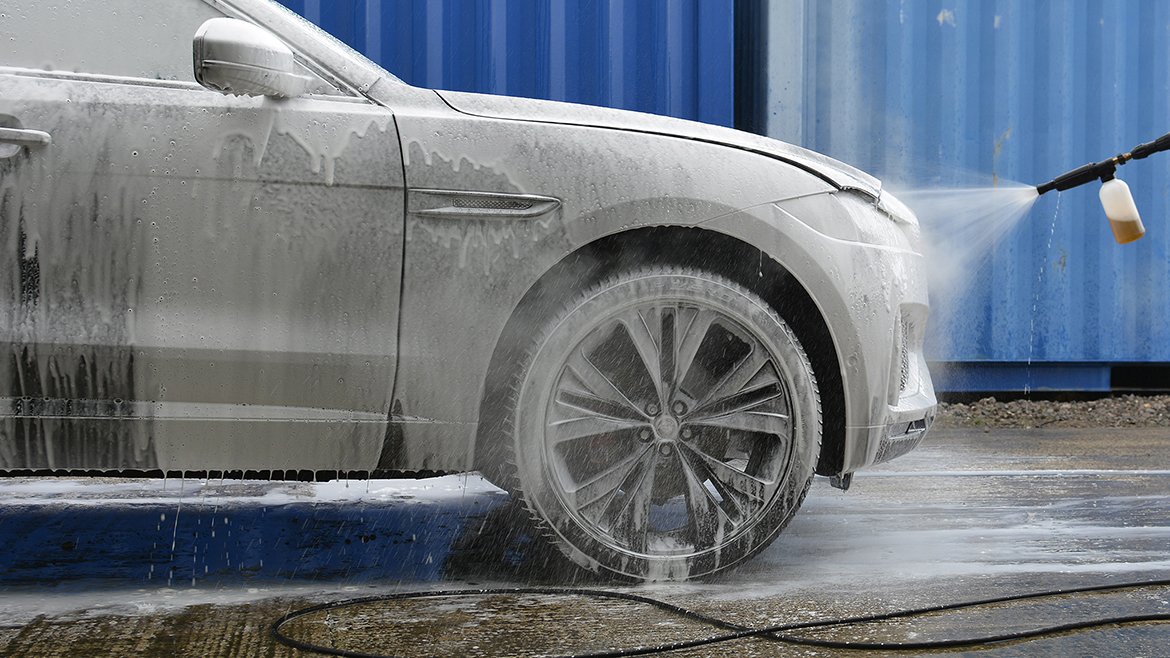 The F-PACE was then washed using the two bucket method with a Microfiber Madness IncrediPad and Gtechniq G-Wash Shampoo.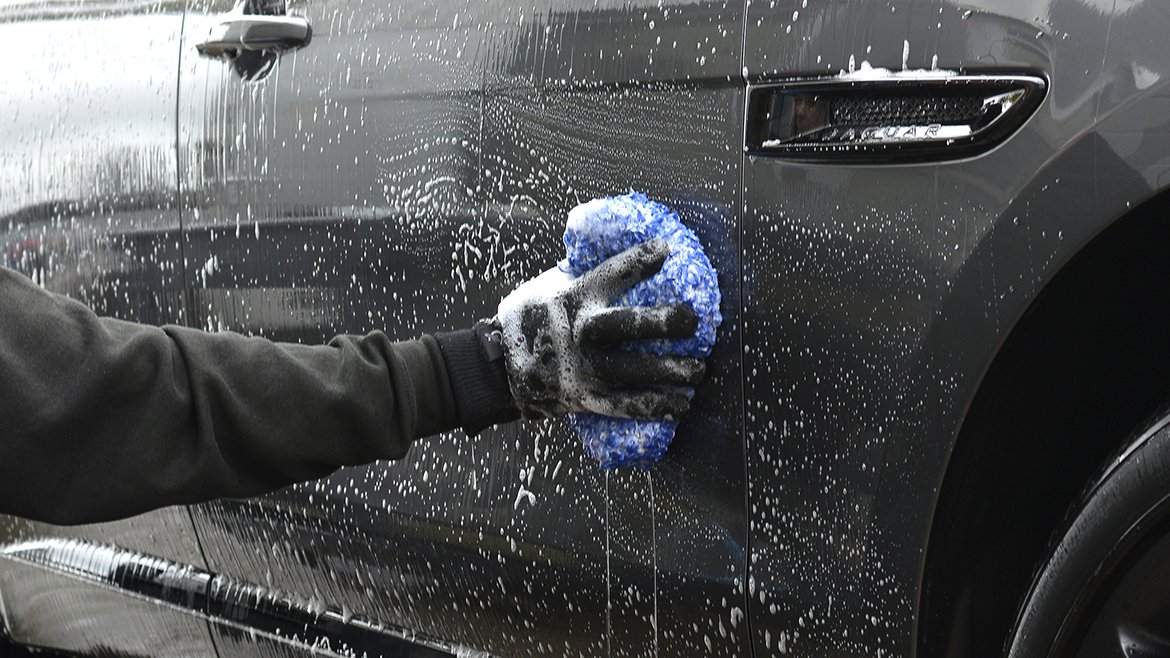 The F-PACE was then treated for iron contamination using Gtechniq W6 Iron & Fallout Remover which was then followed up with a claymitt to remove any other bonded contaminants.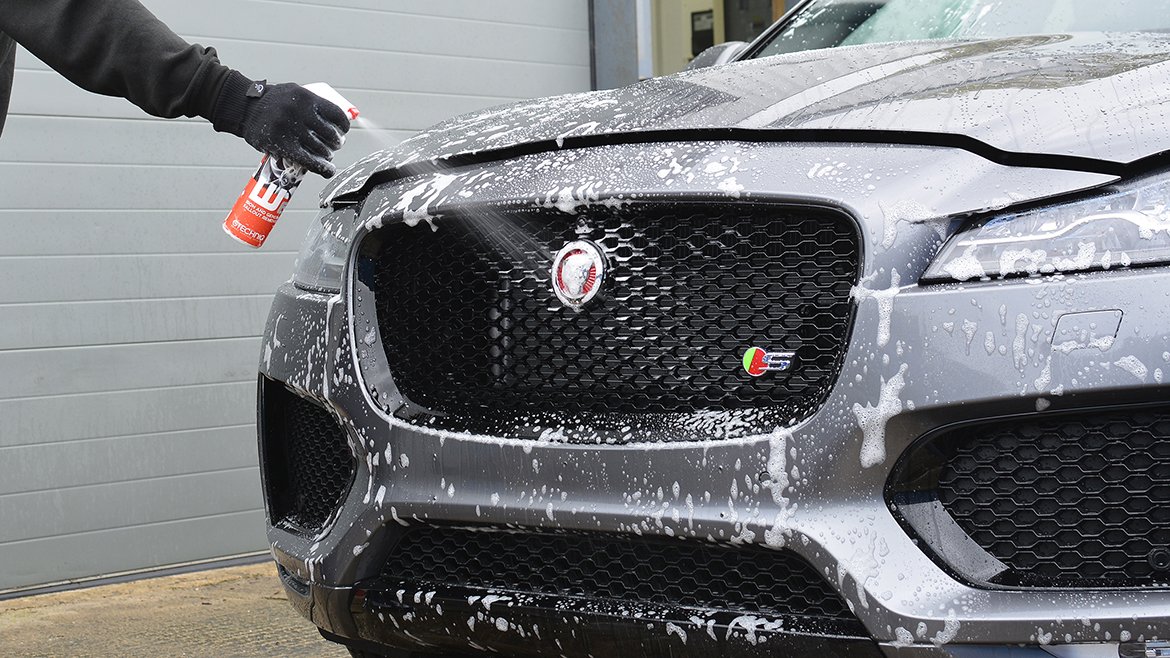 F-PACE was then brought inside on placed onto the ramp and the wheels were removed to be fully cleaned and decontaminated prior to coating them.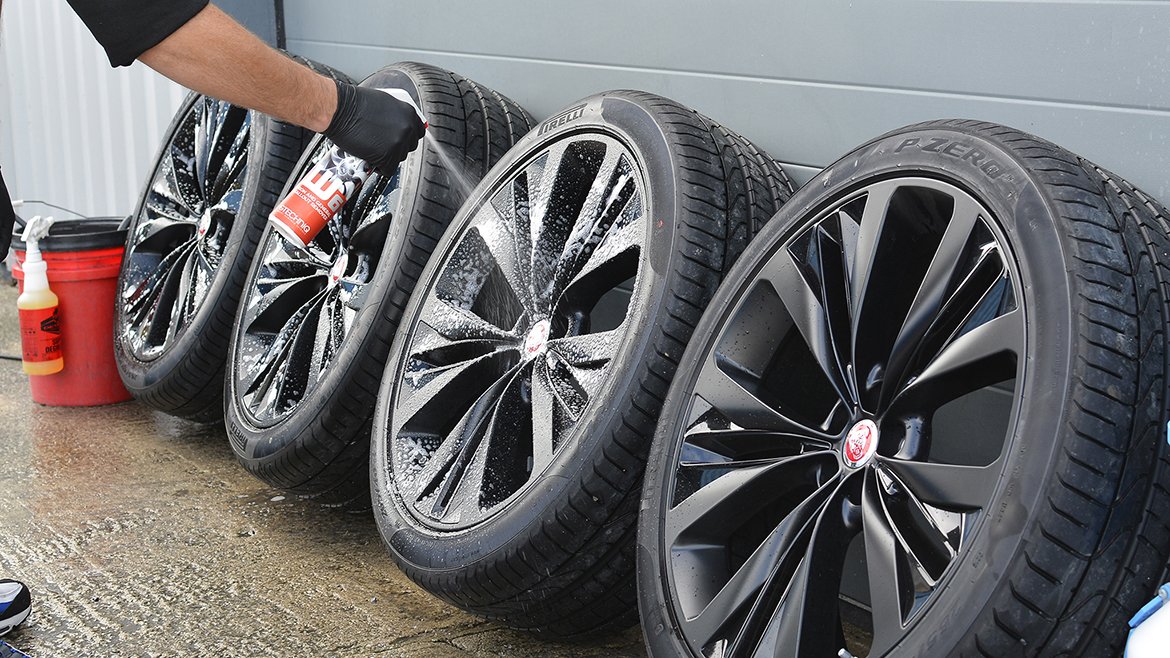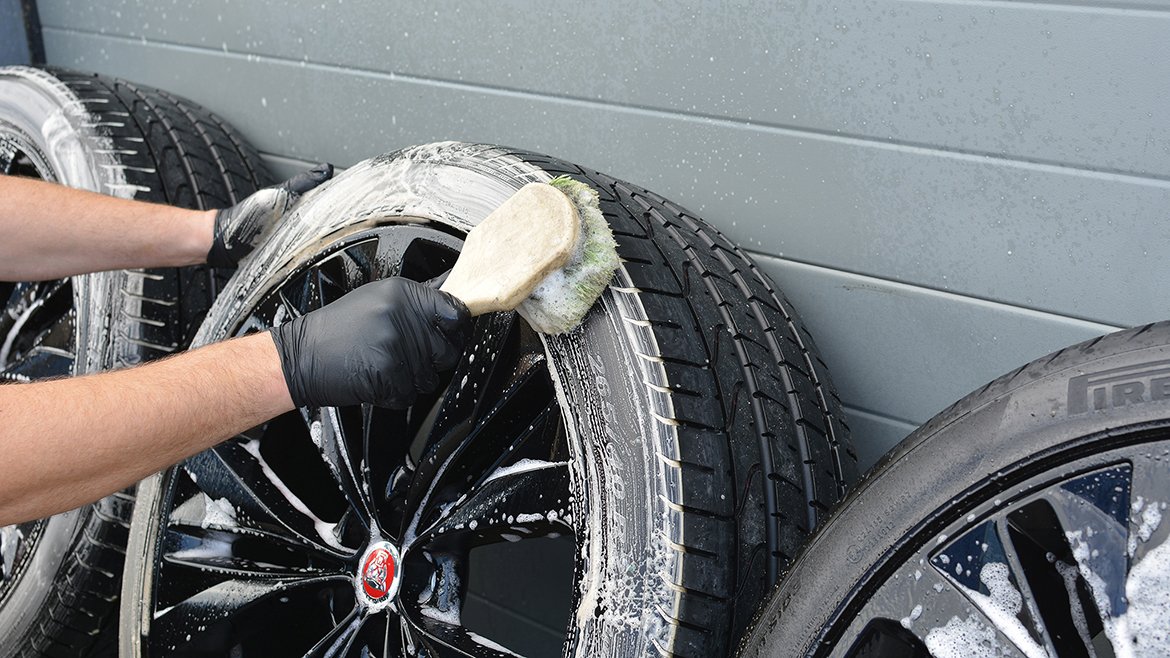 The wheels and brake calipers were wiped with Panel Wipe before being coated with Gtechniq C5 Alloy Wheel Armour. This wheel coating inhibits the build-up of brake dust, repels dirt, water and oils and makes routine washing much easier.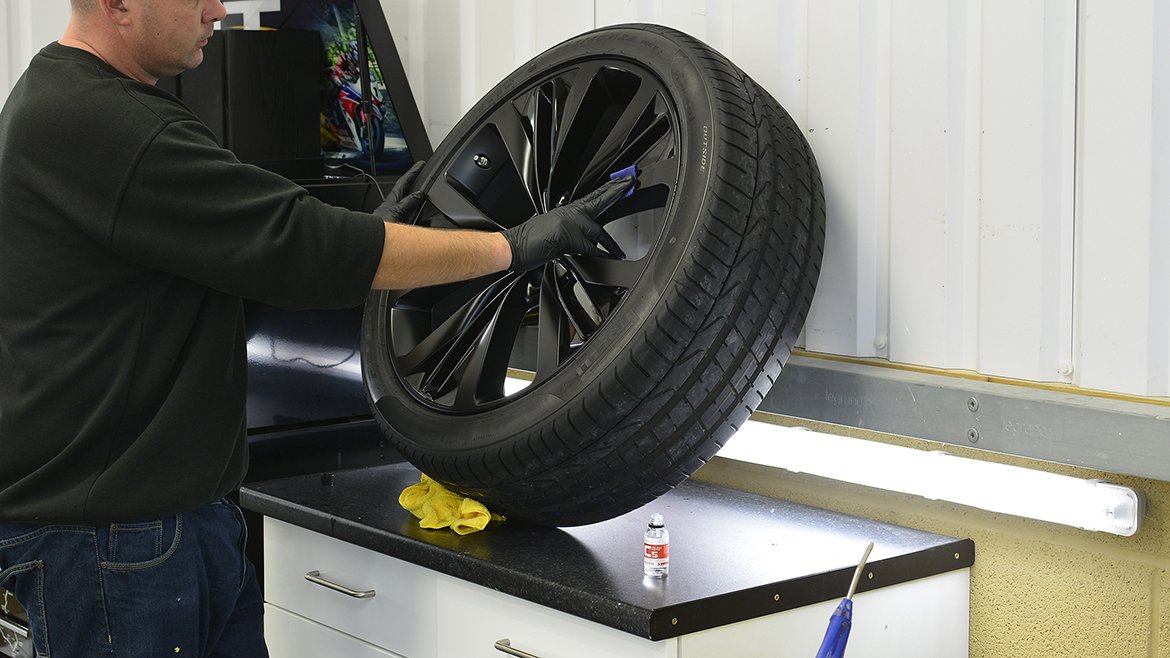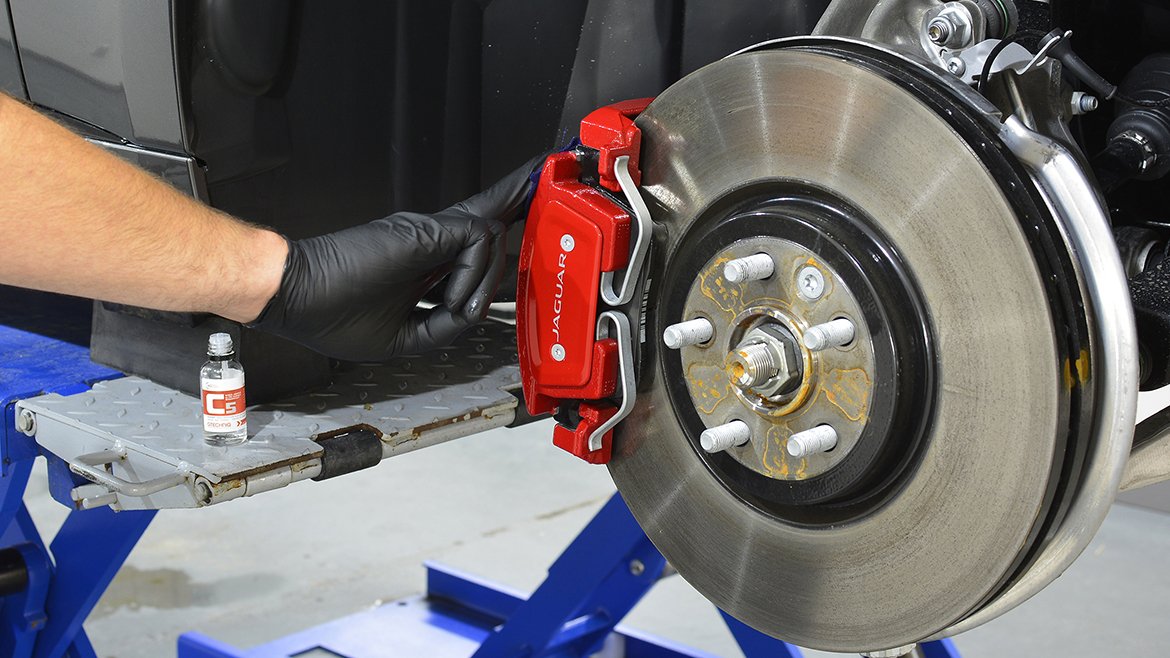 The paintwork on the Jaguar F-PACE was inspected and was in good order apart from some very light polishing holograms, these were easily removed using a polishing pad paired with Sonax Perfect Finish.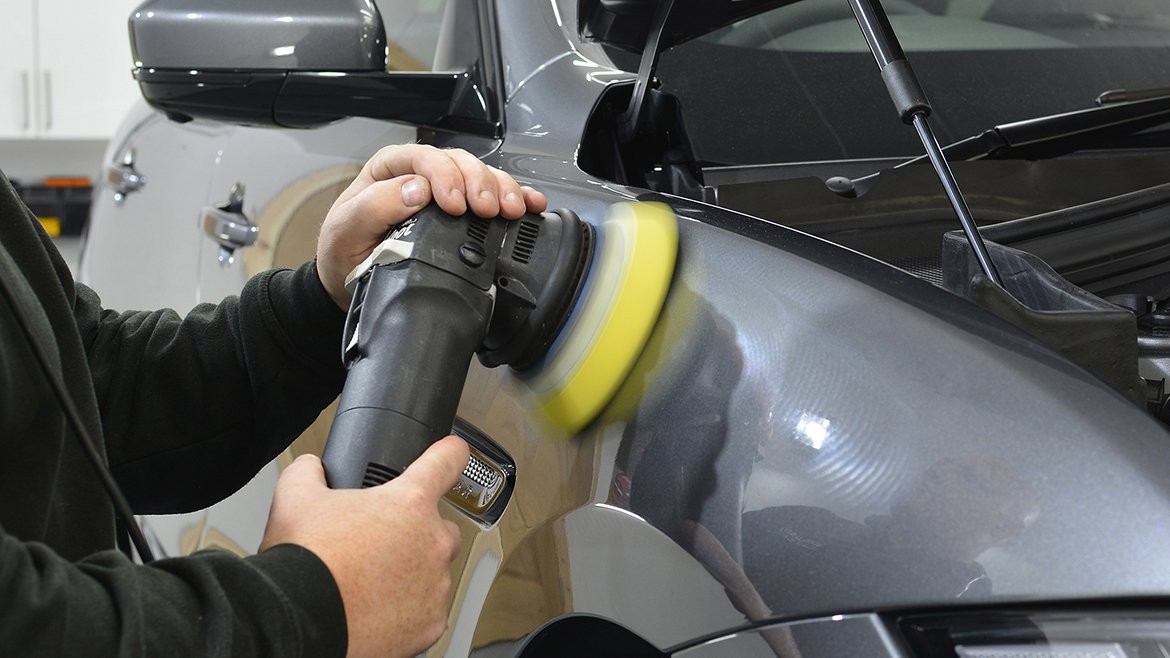 The gloss black trim needed the most attention, these are very soft and pick up marks very easily.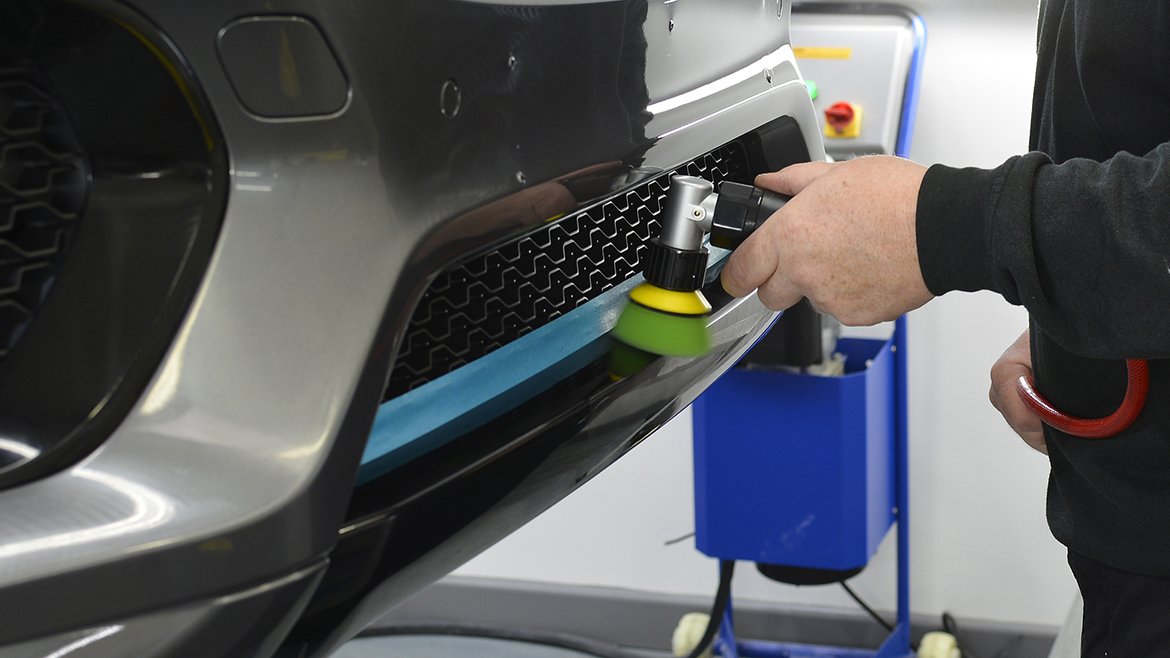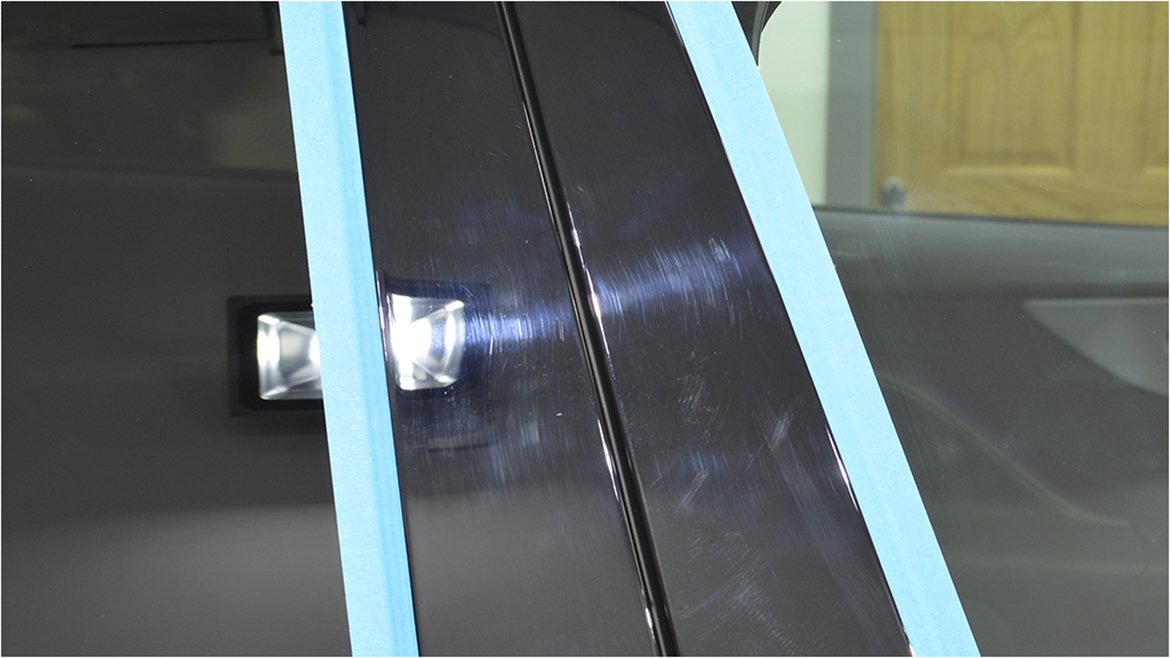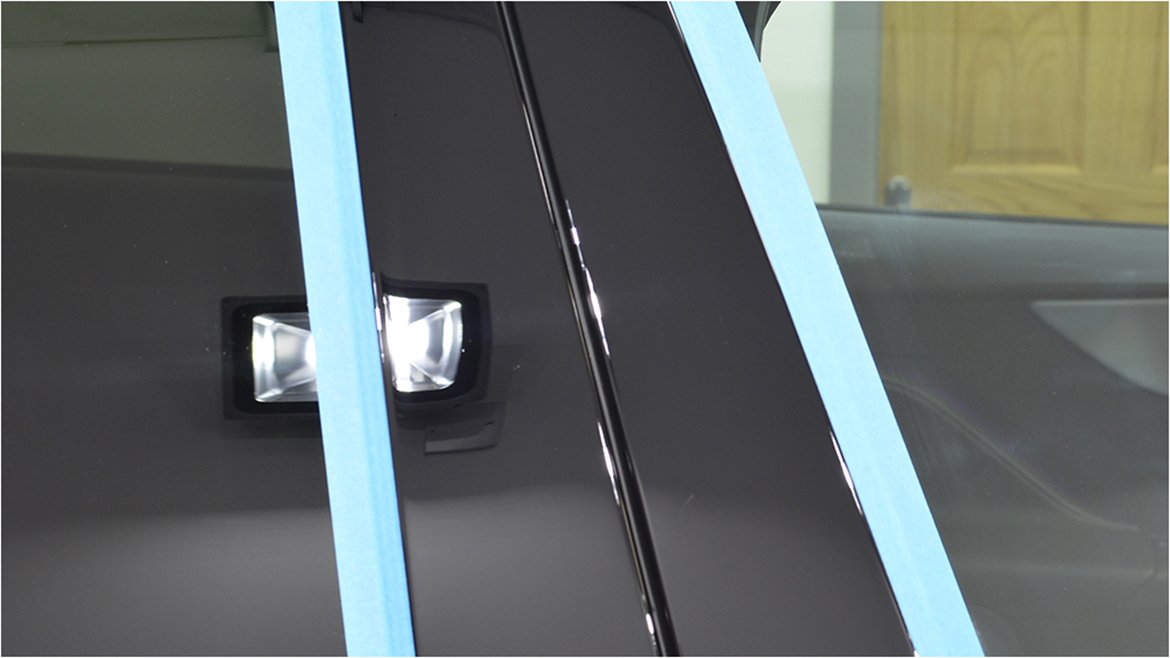 Once all the machine polishing stages were complete the SUV was given a good wipe down with Spies Hecker 7010 Panel Wipe prior to applying the protective coatings to the bodywork.
The owner of the F-PACE intended to use the car on a daily basis and as a result wanted protection with excellent durability. Gtechniq Crystal Serum is a tough, nano-ceramic sealant, resistant to swirls and extremes of pH, so provides protection during the wash process as well as from industrial and environmental fallout. After curing an layer of Gtechniq C0v2 Aero Coat was applied over the top of the Crystal Serum.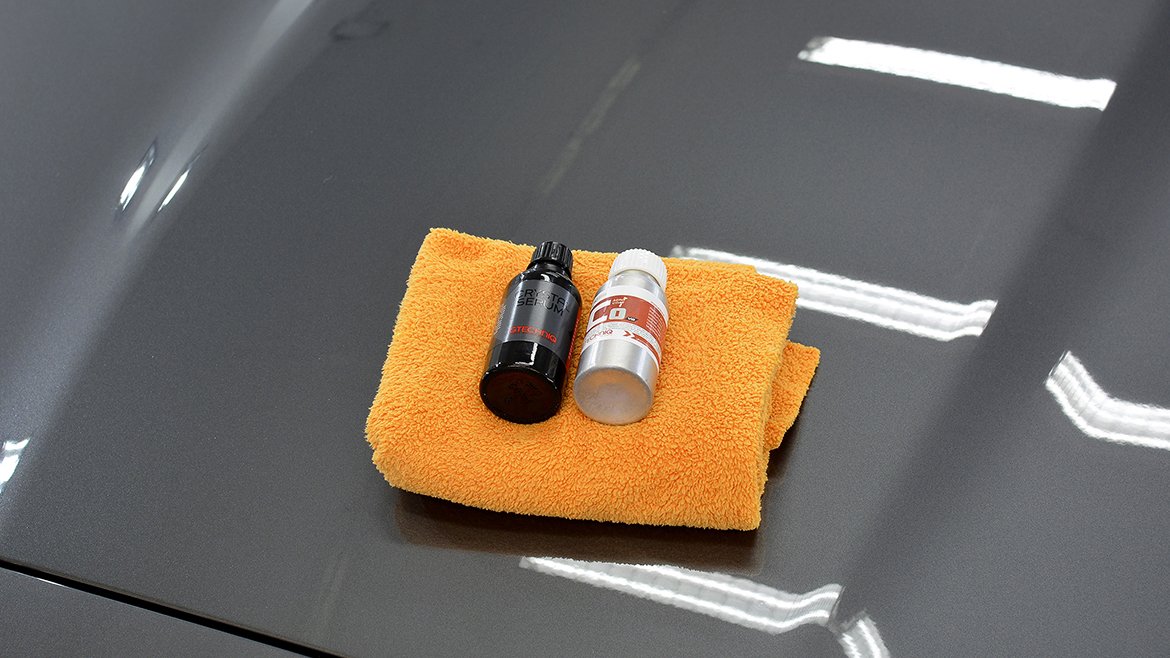 All glass was polished with GTechniq G4 & then sealed with G1. This sealant forms a hydrophobic barrier which causes rain water to roll in to beads on contact which improves visibility in wet weather.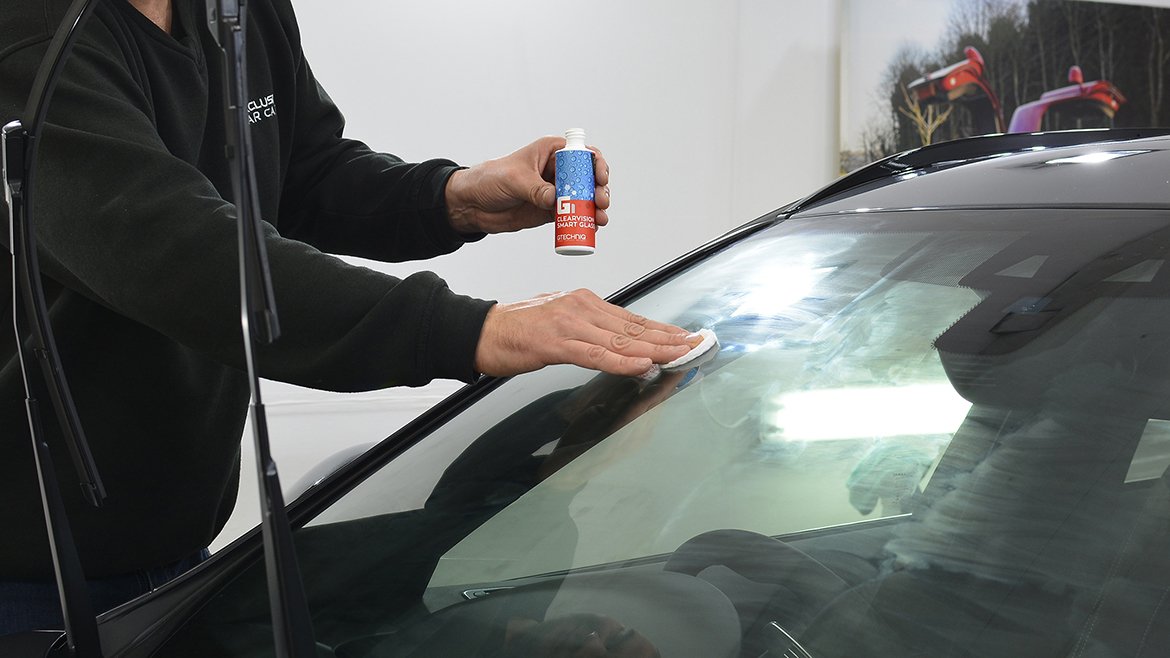 The interior was treated with the leather being protected with Gtechniq L1 Leather Guard and fabric upholstery with I1 Smart Fabric.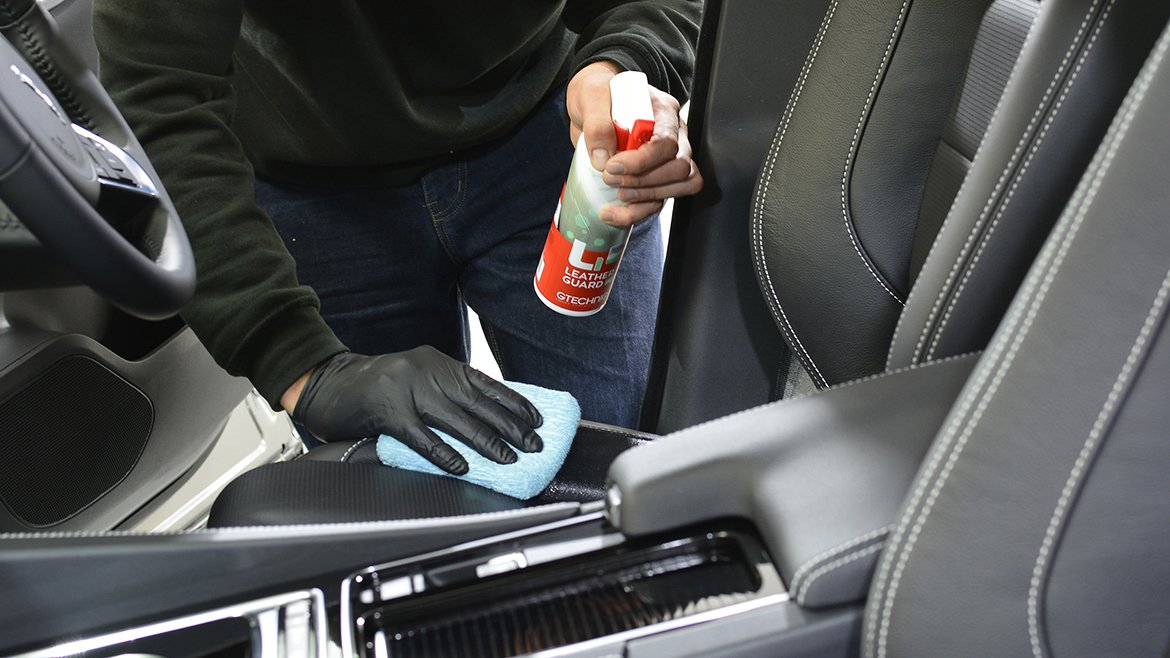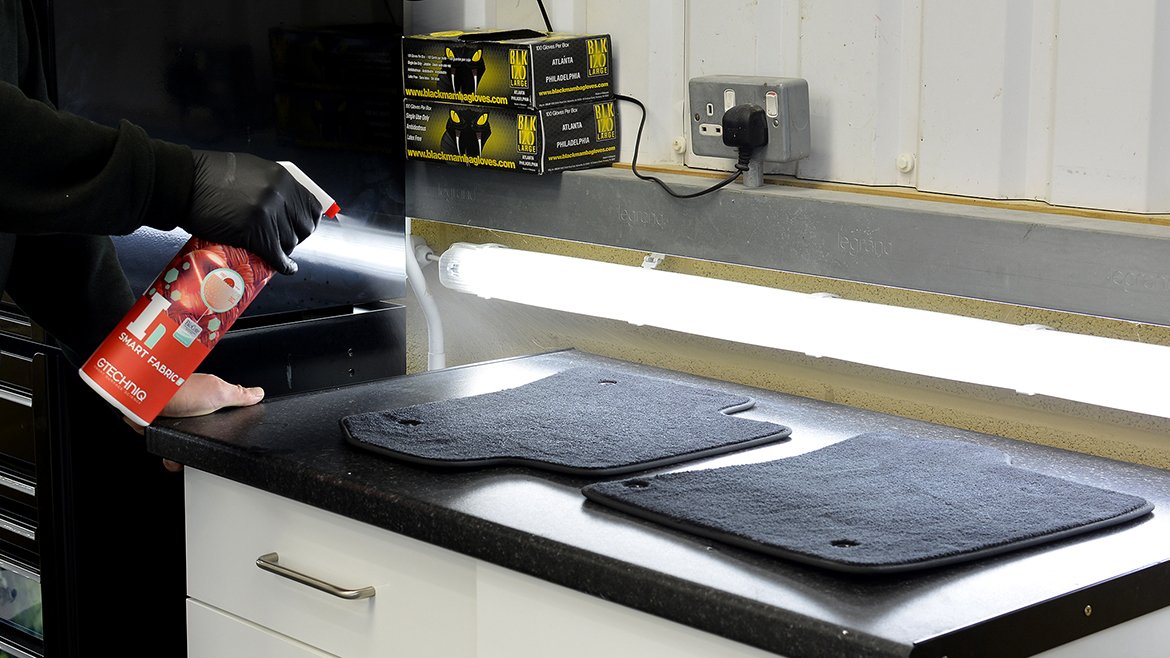 And the end result…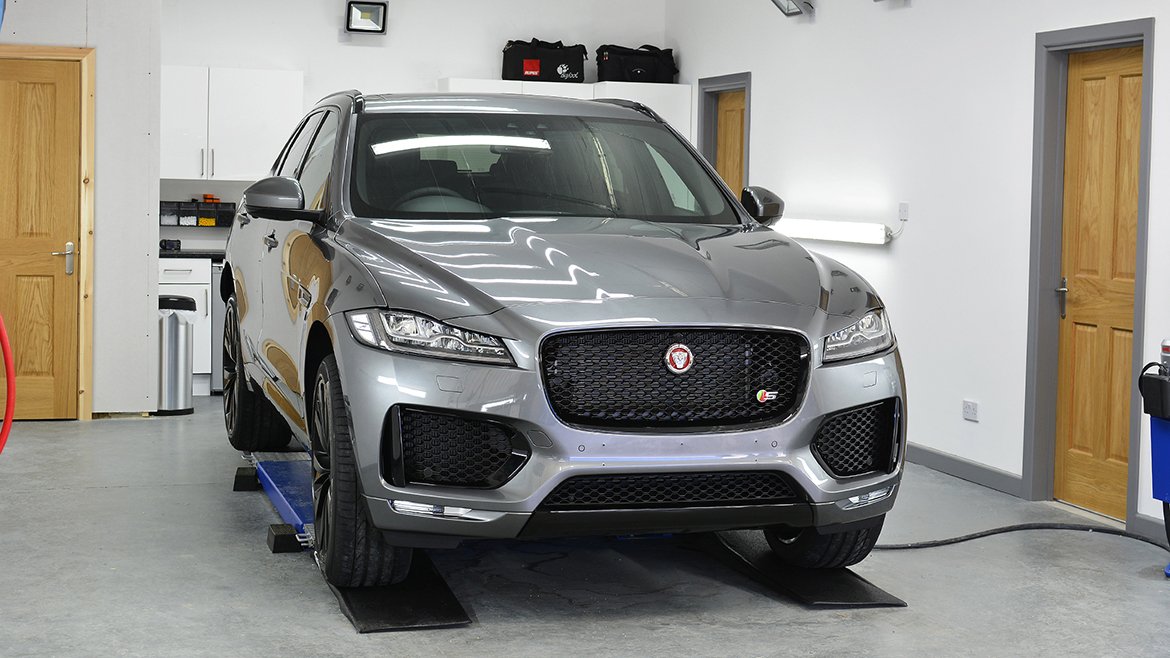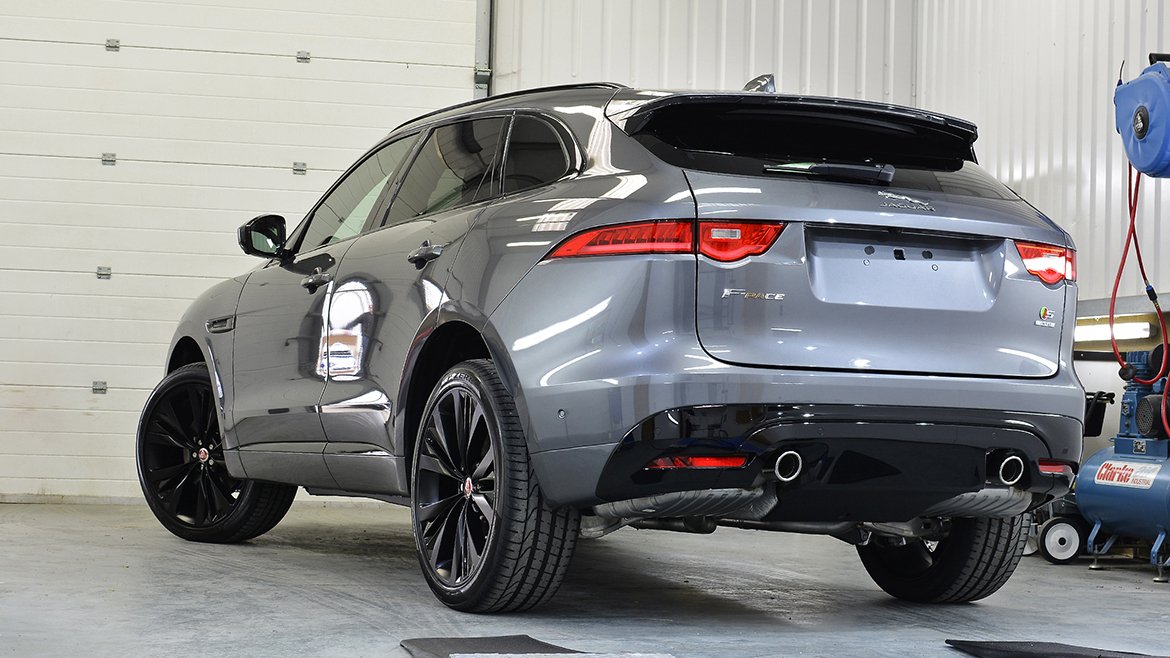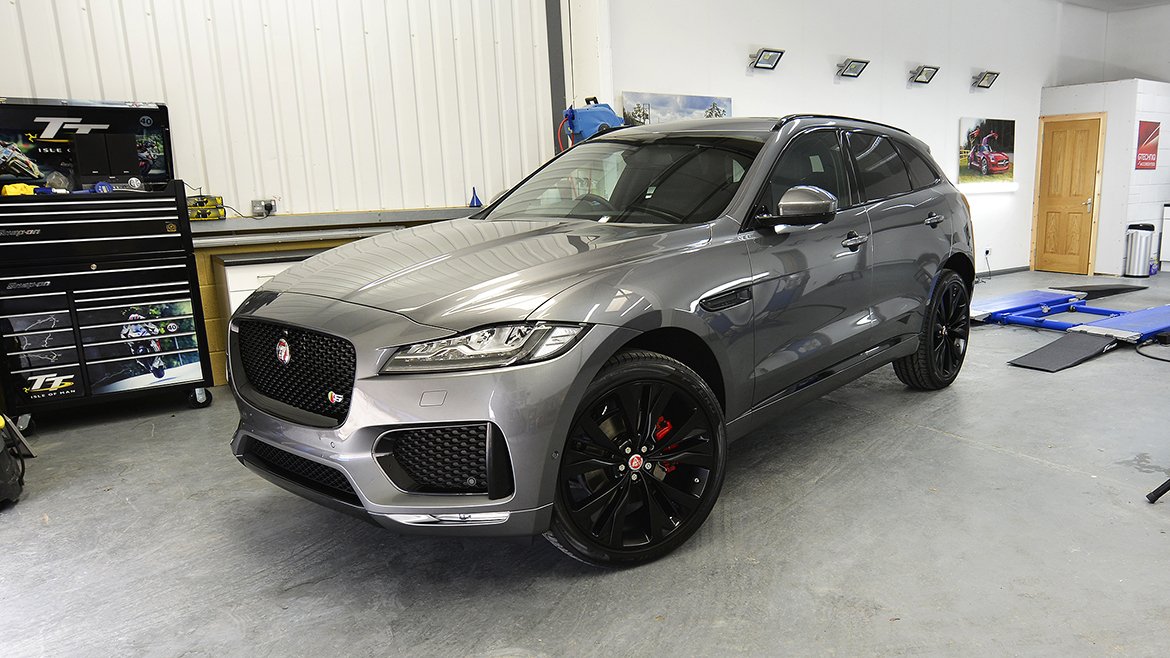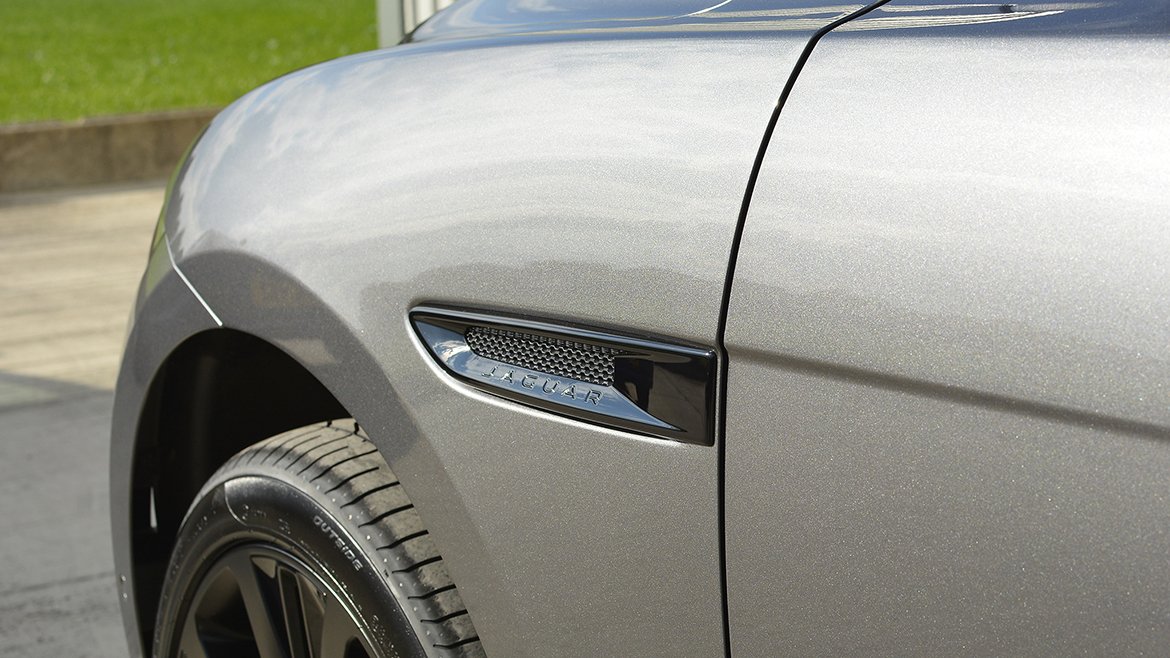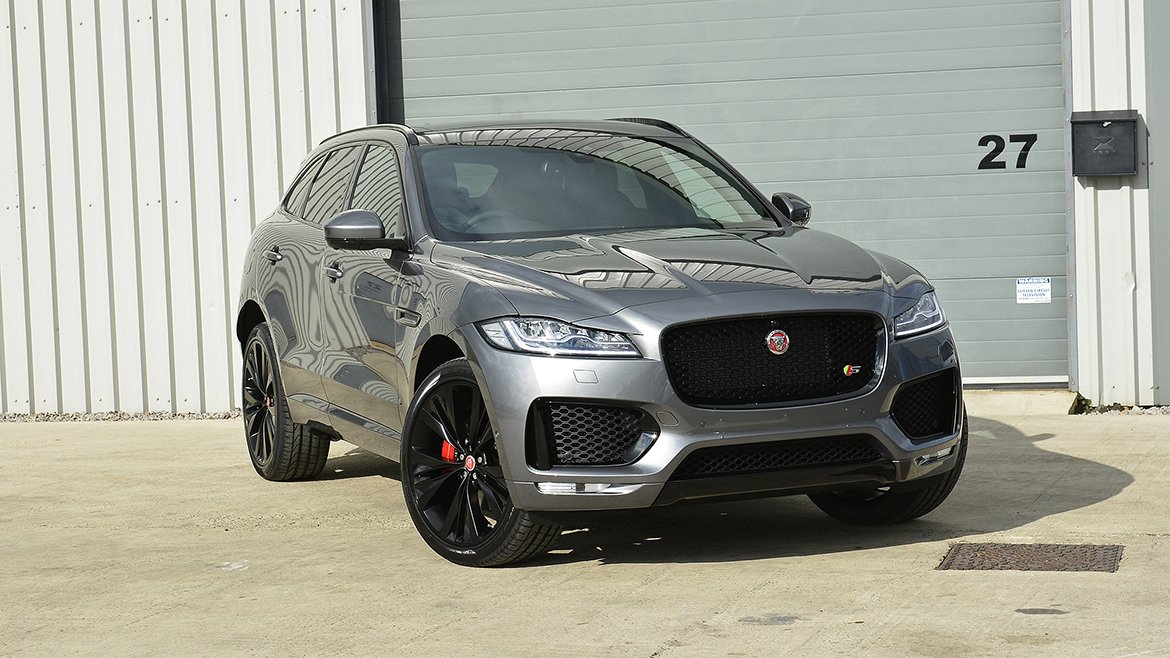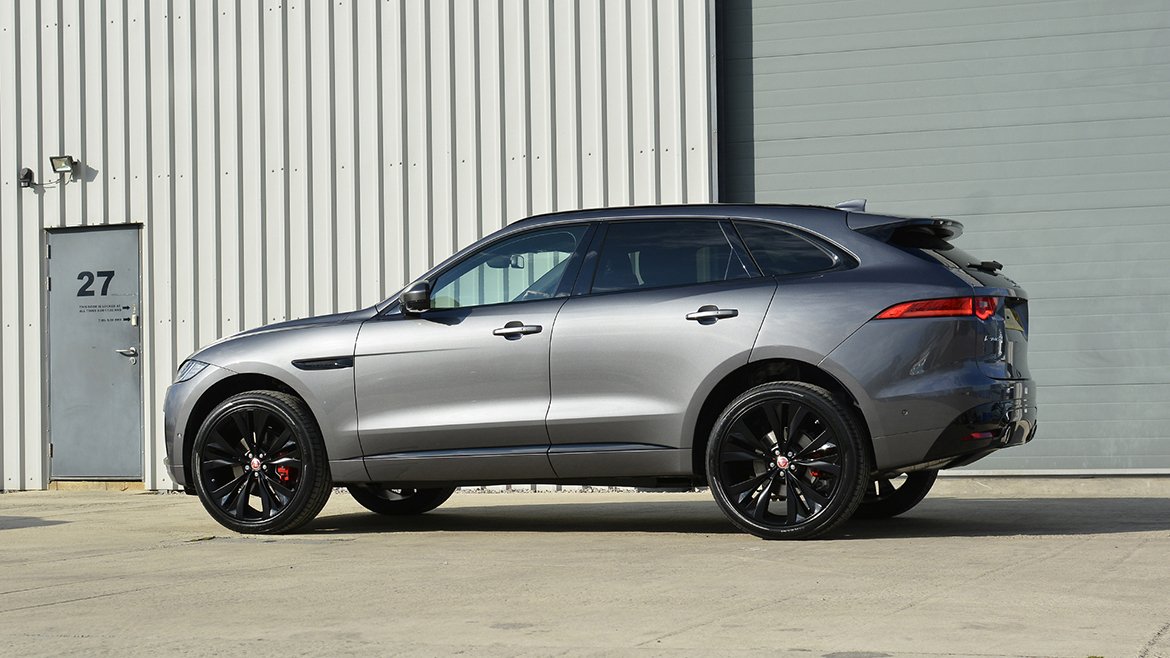 If you're looking to have a similar level of work performed on your Jaguar F-PACE please get in touch and we will gladly discuss options available.
Thanks for reading.