GYEON CERTIFIED DETAILER WILTSHIRE
Experience the most advanced high-end multi-layer ceramic coatings in the world.
START BUILDING A PACKAGE
Add and remove options to create a personalised quote for your budget. Once you're happy with your selections, fill out the form with your details, send it, and we will get in touch shortly.
OPTIONAL EXTRAS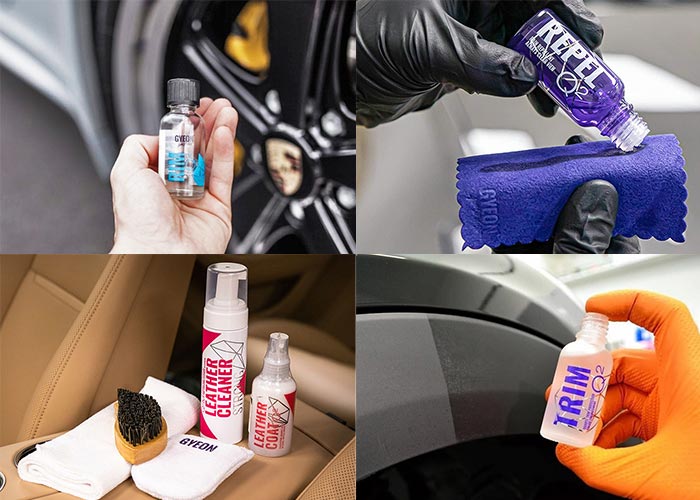 TSP BUNDLE
This bundle includes treatments for the wheels, glass, exterior plastic trim and interior surfaces and is 20% more cost-effective than buying each treatment listed below individually. We will also include an ultra-durable coating for your exhaust tips, headlights and tail lights.
(convertible roof treatment not included)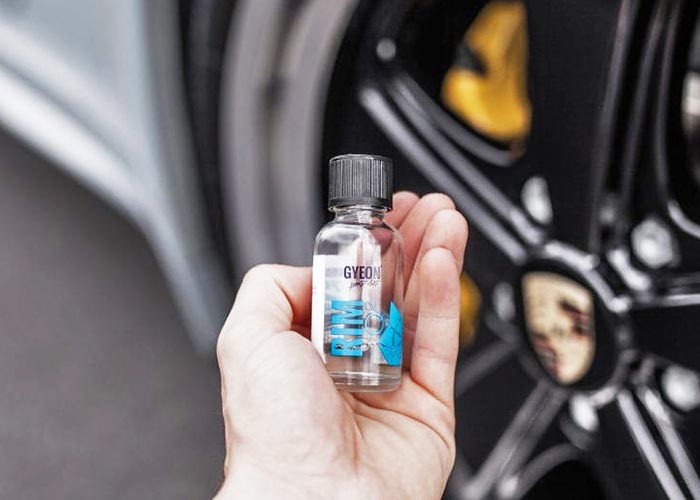 CERAMIC WHEEL TREATMENT
Gyeon Q² Rim is an advanced quartz coating specifically formulated to withstand extremely high temperatures (up to 800°C) and aggressive cleaning chemicals, making it ideal for protecting wheels, brake calipers and exhaust tips.
Treated surfaces become naturally water-hating (hydrophobic), which causes rainfall and rinse water to bead up and roll off very quickly. This extreme beading not only looks good but also tends to pick up and carry away fresh contaminants which makes routine washing easier. Gyeon Q² Rim also provides excellent protection against brake dust and road salt for upwards of twelve months at a time.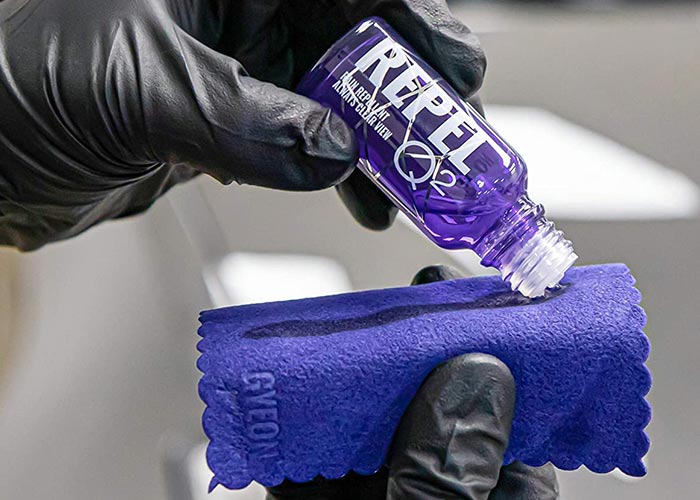 WINDSCREEN & GLASS TREATMENT
Gyeon Q² View is an advanced quartz-based coating system that forms a semi-permanent hydrophobic (water-hating) barrier layer on automotive glass.
As a result, raindrops and road spray simply bead up and roll off of treated surfaces, or are blown off when driving speeds rise above 30 mph. Gyeon Q² View therefore significantly improves visibility in wet weather and greatly reduces the need to use your windscreen wipers. Furthermore, in drier weather bug splatter washes off far more easily, and in colder weather defrosting is more quickly achieved. This treatment last approx 12 months +.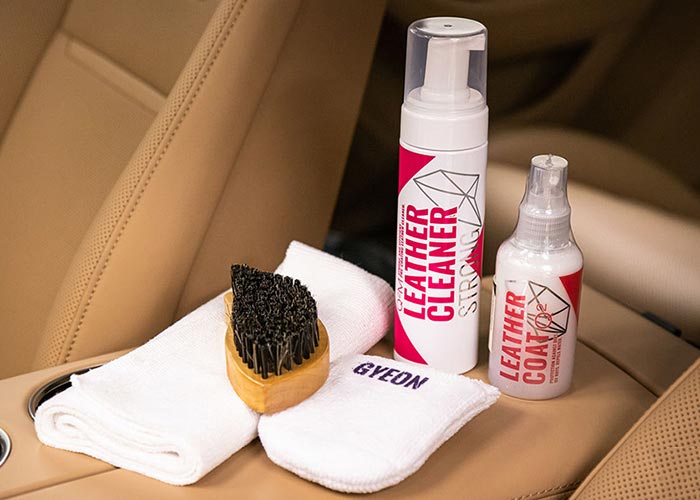 INTERIOR TREATMENT
All leather and/or fabric surfaces (seats, dash, door cards etc) cleaned and then protected with an advanced quartz coating specially formulated for automotive interior surfaces (these coatings will not change or alter the factory finish). Repels dirt and prevents discolouration, protects against liquids and UV rays.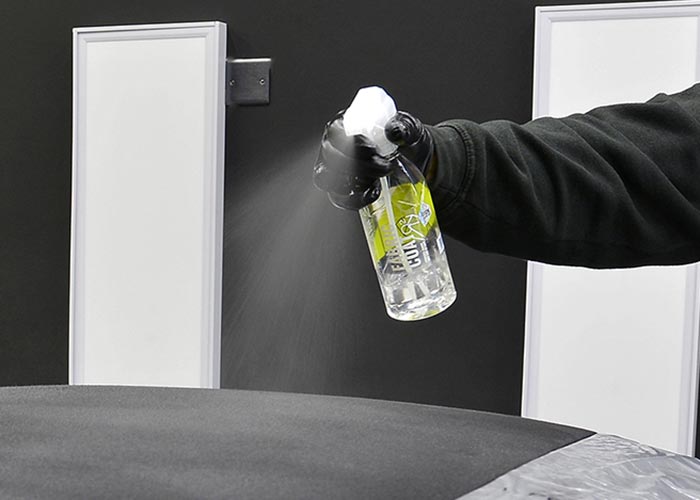 CONVERTIBLE ROOF TREATMENT
Gyeon Q² FabricCoat is an advanced silica-based coating for modern automotive textiles that lays down an invisible hydrophobic (water-hating) barrier that repels liquids and soiling.
This treatment provides long-lasting protection for fabric soft tops, encasing the fibres in a protective water and dirt-repellent coating forcing contaminants to bead and run off the material. This treatment last approx 6 months +.