[vc_row][vc_column][vc_column_text text_style="leader-text"]
Leather Refurbishment
Leather can pick up scuffs, crack and fade in colour over a period of time as they take a lot of wear and tear. We specialise in producing a repair which looks natural and blends in so that the finished product is an interior in immaculate condition, but with our unique process, also one that has been given a finish to match the age of the vehicle.
The drivers seat is most prone to wearing as it naturally takes most of the knocks with the bolsters and seat pad in constant use and is usually the first area that requires a leather repair or re-colour. Re-colouring can also be carried out on worn faded steering wheels, door cards and dash boards.
Prices start at £100 for seat bolster repair/re-colour.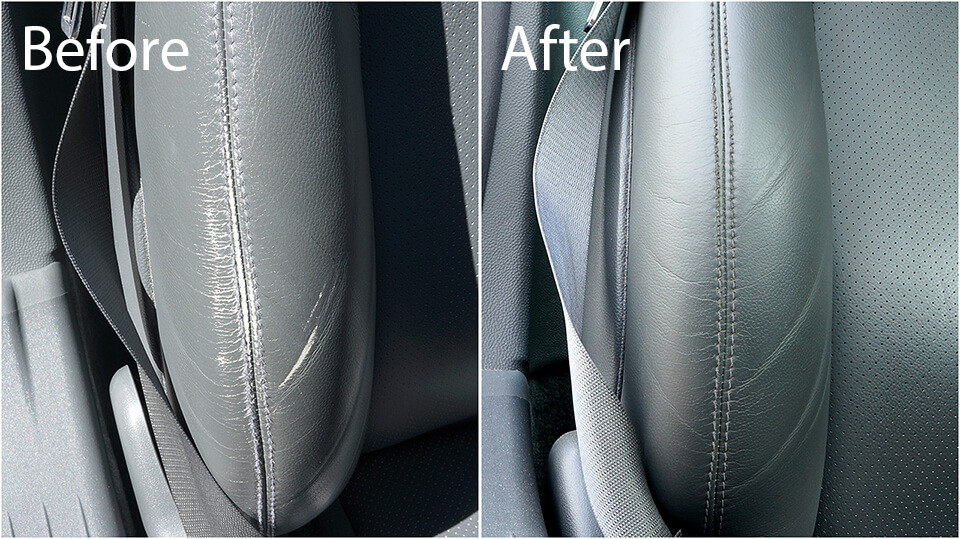 [/vc_column_text][/vc_column][/vc_row]