So you've bought a new Porsche and are looking to protect it? Exclusive's Car Care Ultimate New Car Detail package is perfect for you!
Understanding how regular driving can negatively impact the value of your car over time, we put together a package of services that are designed to enhance and protect your Porsche for the long term. The Ultimate New Car Detail combines machine polishing to refine the finish of the paint, paint protection film (PPF) to protect your car's paintwork from stone chips & minor abrasions, and ceramic coatings to prevent dirt and debris from sticking to the surface of the car's panels.
Prep & Machine Polish
Before any machine polishing begins, we thoroughly wash and decontaminate the vehicle. We decontaminate it both chemically and mechanically to remove embedded contaminants that have settled on the paint throughout its production and transportation to the dealership.
As part of the Ultimate New Car Detail Package, a single-stage machine polish is included to remove the minor imperfections that arrive from the factory and dealership. Many times, new cars, even those with just delivery miles, have swirls, holograms, etching or haziness in the paint. This comes from the dozens of people who touched your car during production and then transportation to the dealership. The PDI (pre-delivery inspection) valet at the dealership can then also contribute to a poor paint finish from poor wash & drying techniques and improper machine polishing.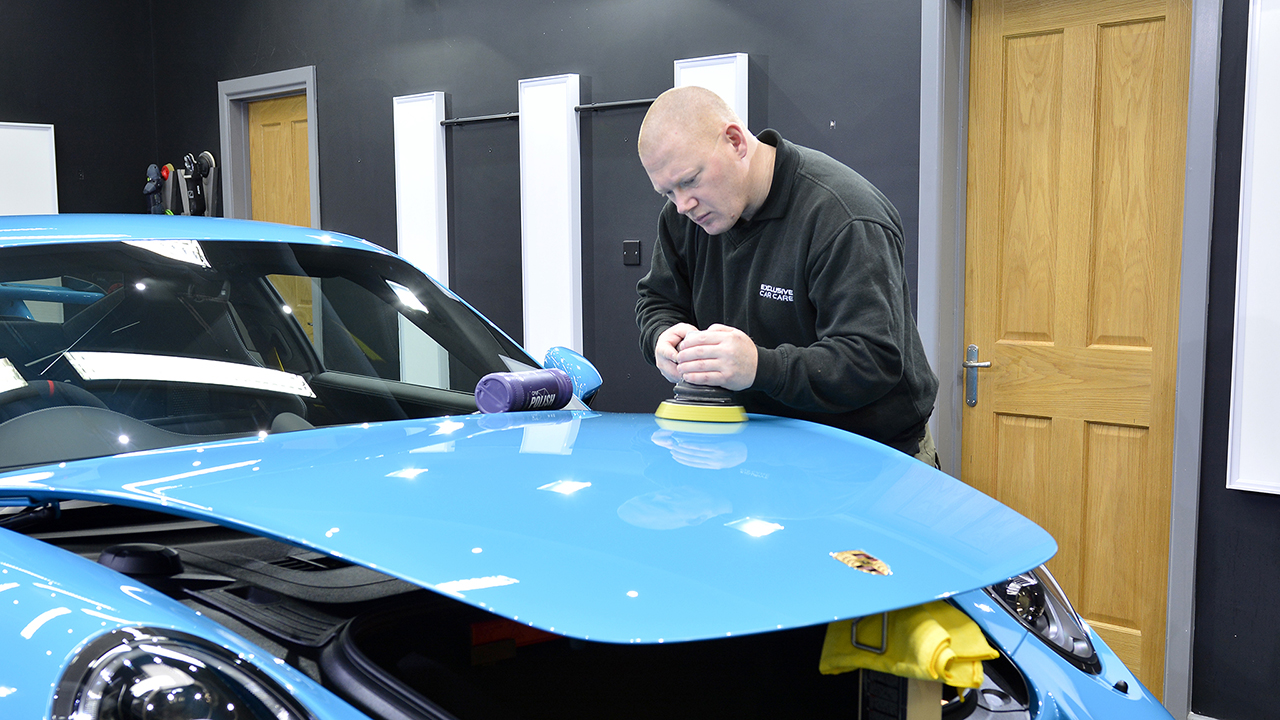 Paint Protection Film
As a part of our Ultimate New Car Detail, high-impact area paint protection film is applied to areas that take the most abuse from daily driving and use. We define the high impact areas to be the entire front end of the car (front bumper, headlights, front wings, bonnet, A-pillars & mirrors), the side skirts and the areas behind the rear wheels, this coverage is also known as our Performance PPF Package.
Xpel Ultimate Plus Paint Protection Film was used which is self healing and carries a 10 Year Manufacturers Warranty.
During the installation process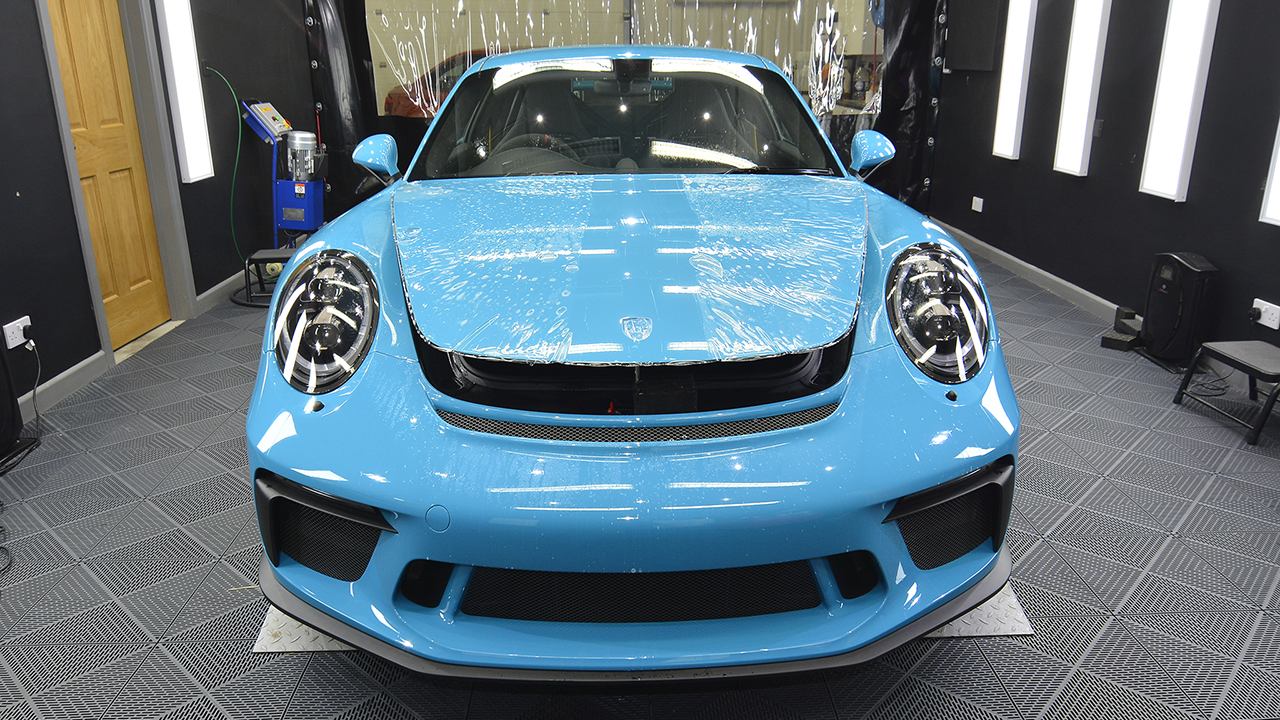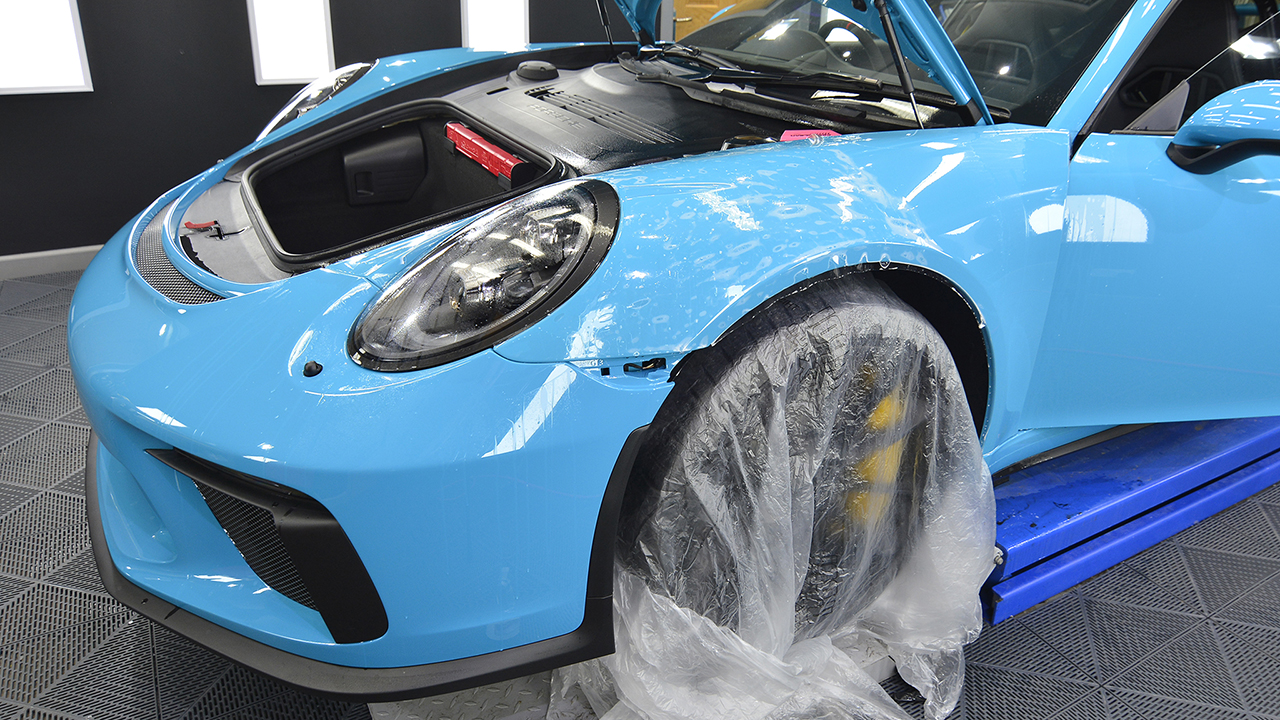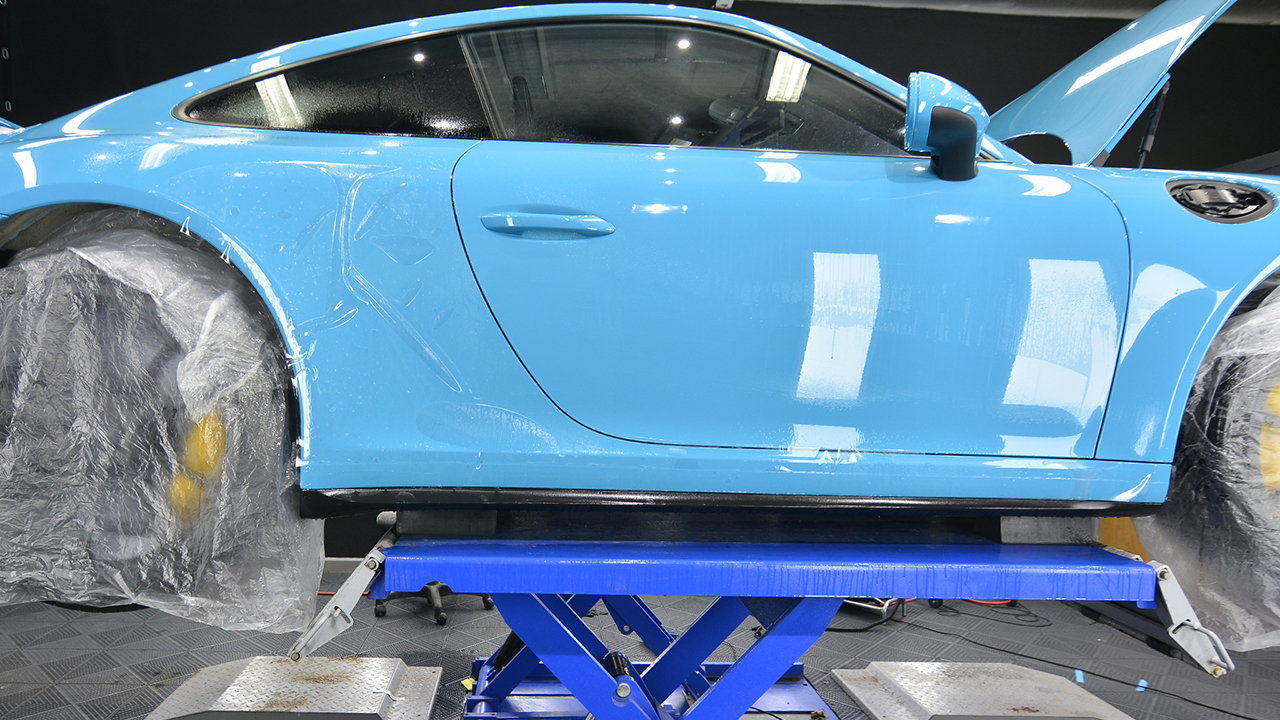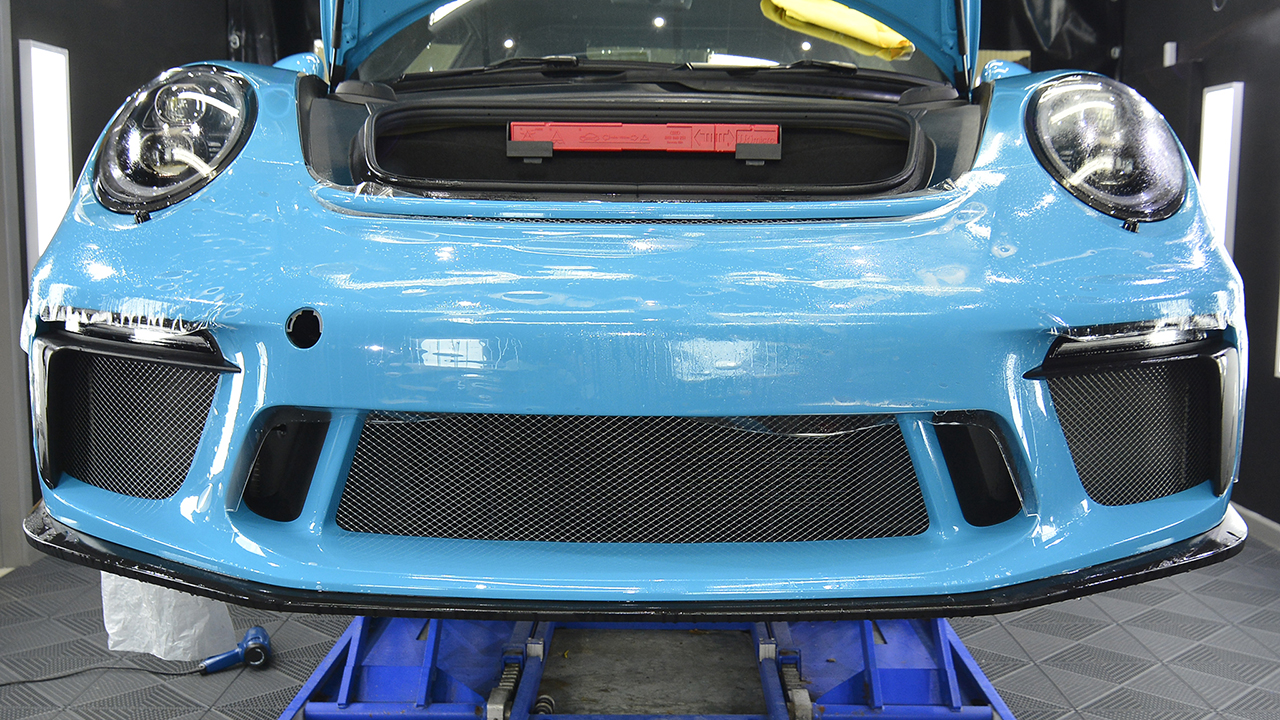 Once all the film was applied we then went about fitting the decals which we sourced for the client from Highgate House.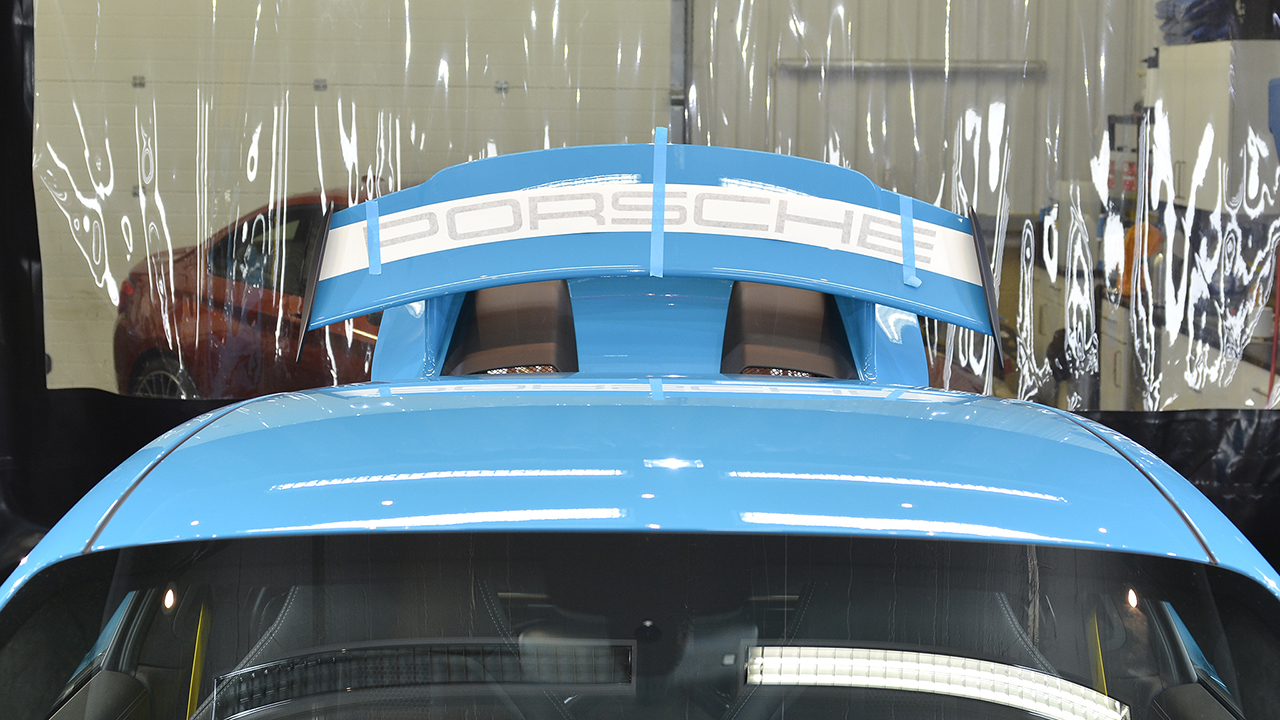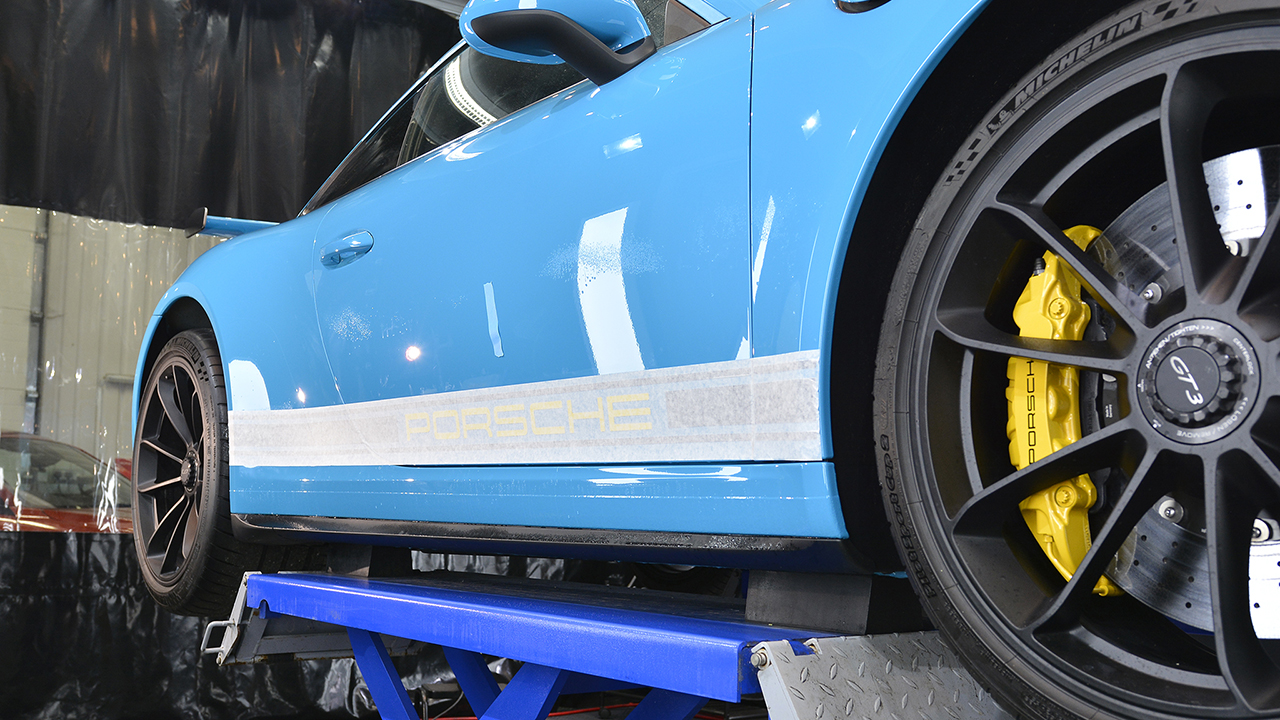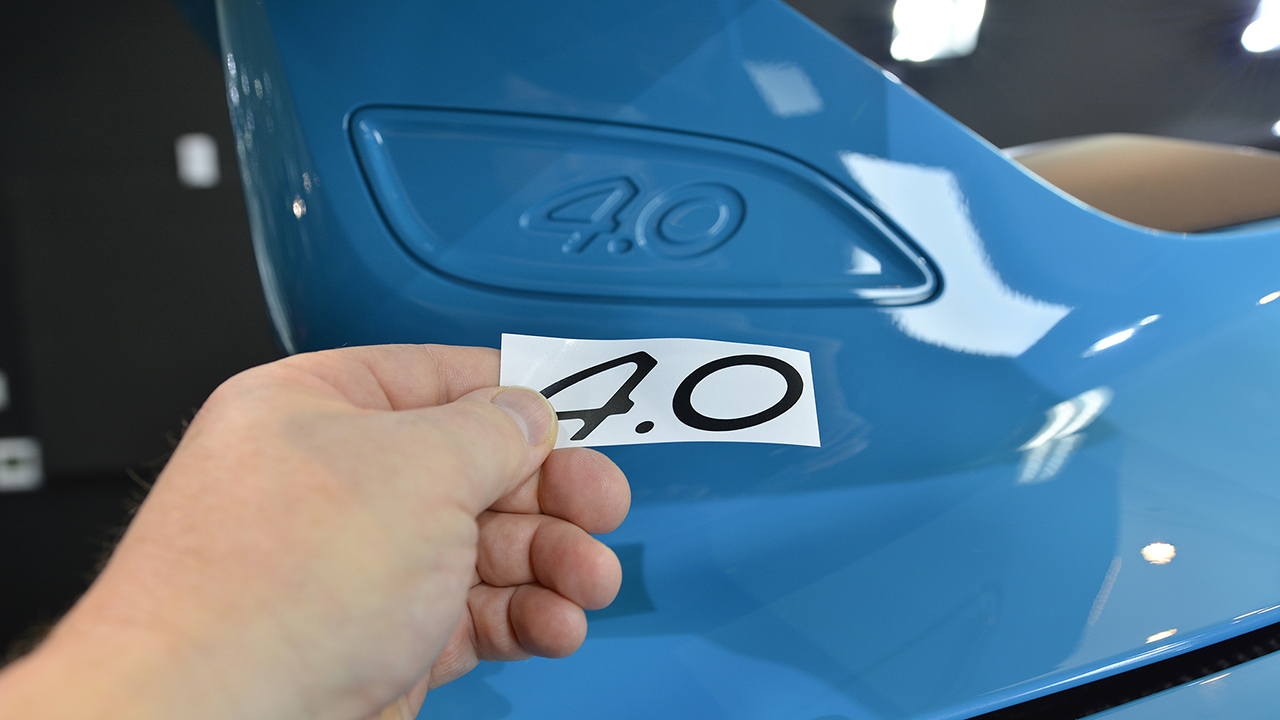 Ceramic Coatings
Ceramic coatings help prevent dirt and debris from adhering to the surfaces that they are applied to, making the regular cleaning of your car much easier over time. These coatings can be applied to paintwork, paint protection film, glass, wheels, brake calipers, fabric carpet and floormats, and leather. Our entire aim in applying protective coatings on this Porche GT3 is to keep it cleaner, for longer, and make it incredibly easy to wash and shed dirt, salt, snow, and rain.
On this Porsche the customer opted to protect the vehicle with the Gtechniq range of ceramic coatings. The paintwork and paint protection film was coated with Gtechniq Crystal Serum Light ceramic coating which carries a 5-year guarantee, this was then topped with two coats of EXOv4.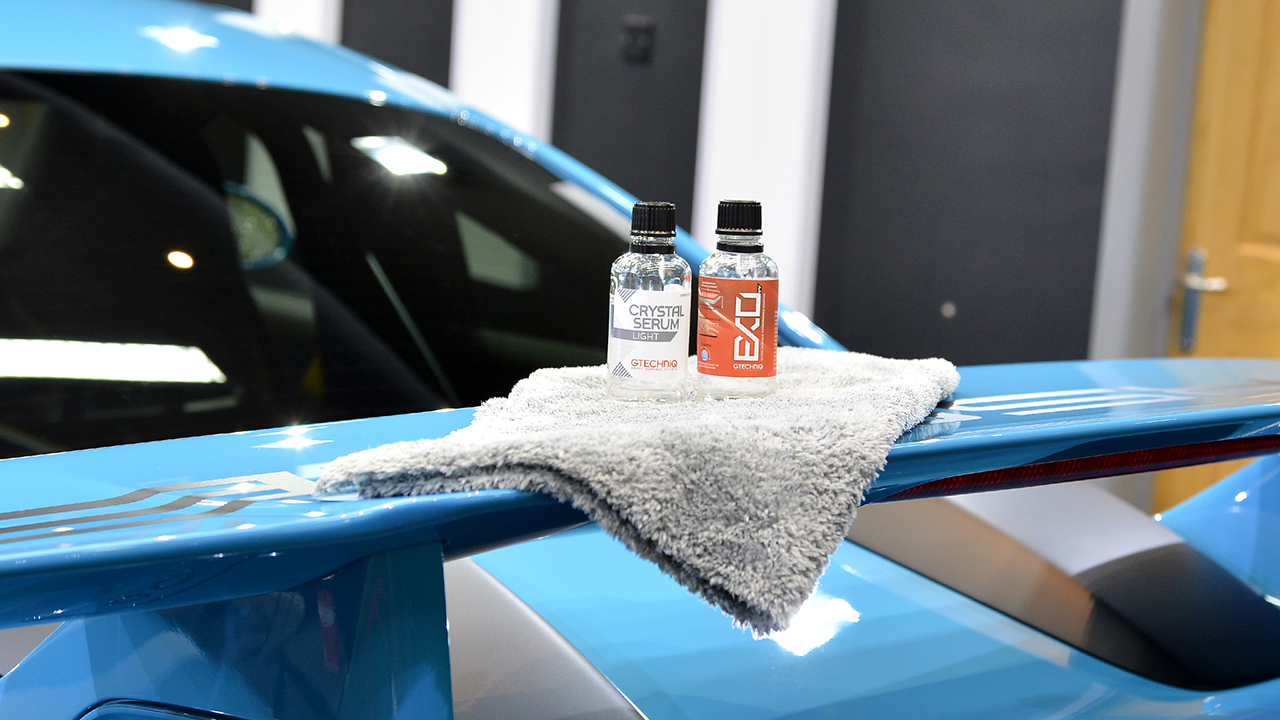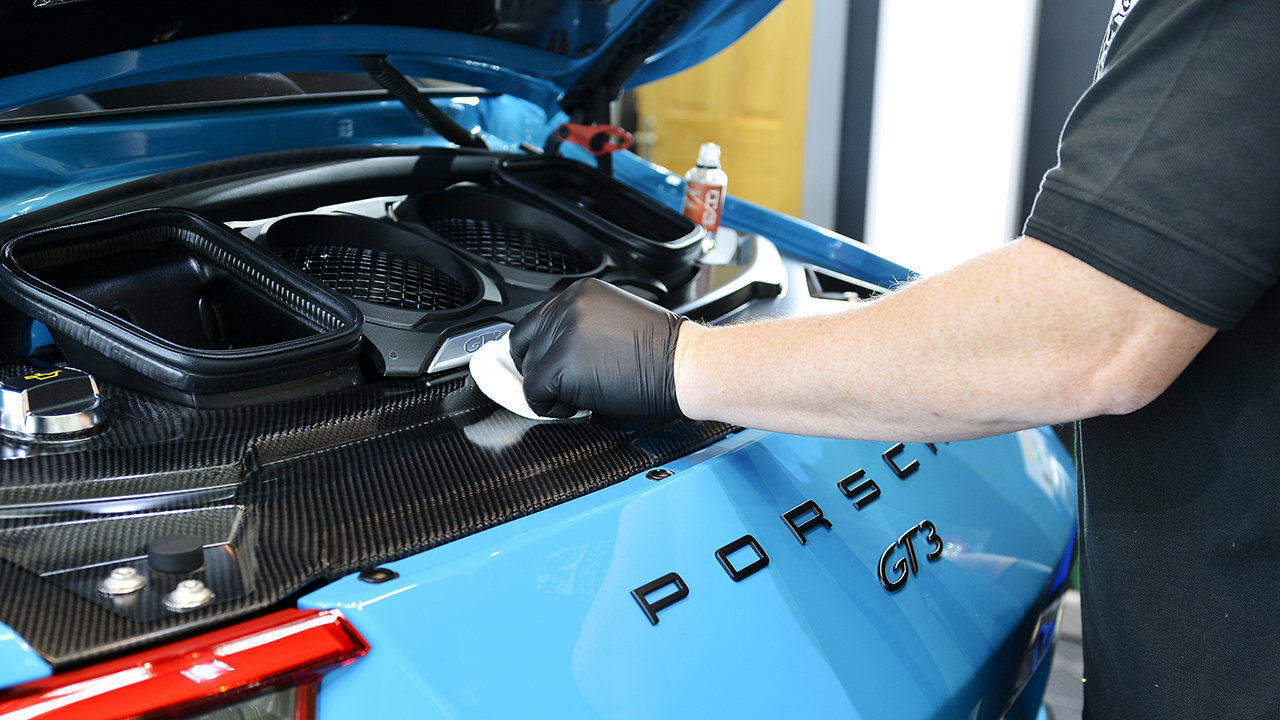 All the exterior glass/windows was treated with Gtechniq G1 Clearvision rain repellant.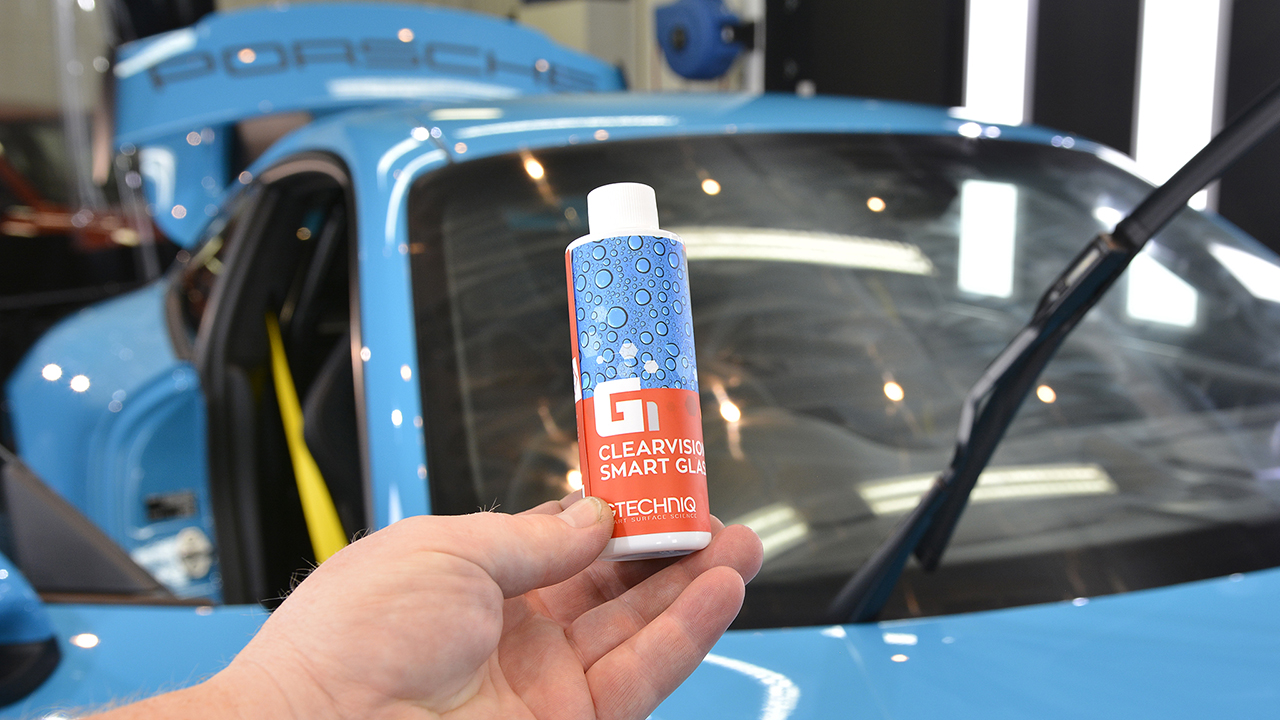 Gtechniq C5 Wheel Armour was used on the alloy wheels and brake calipers, this will prevent brake dust (not in this case as ceramic brakes) and dirt from etching into the surface and allows nearly all of the dirt to rinse off when cleaned with a pressure washer. We have all the right tools to remove centre locks safely and tighten back up to the correct torque.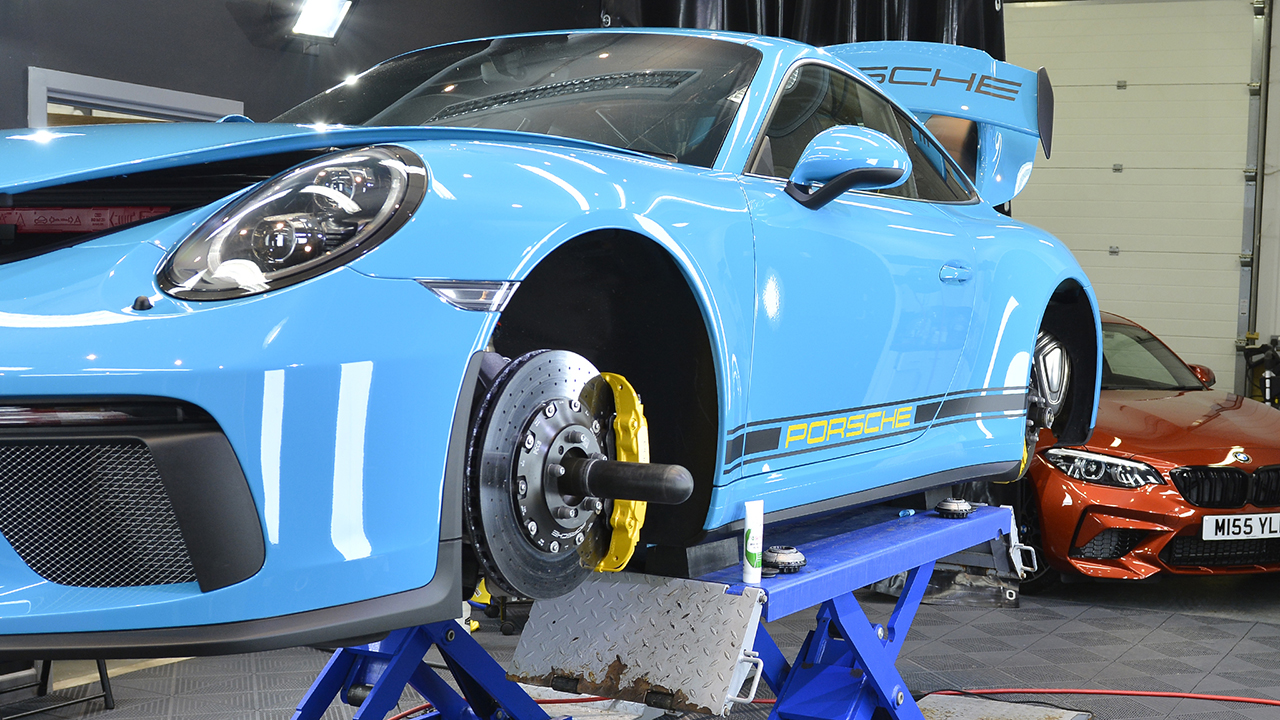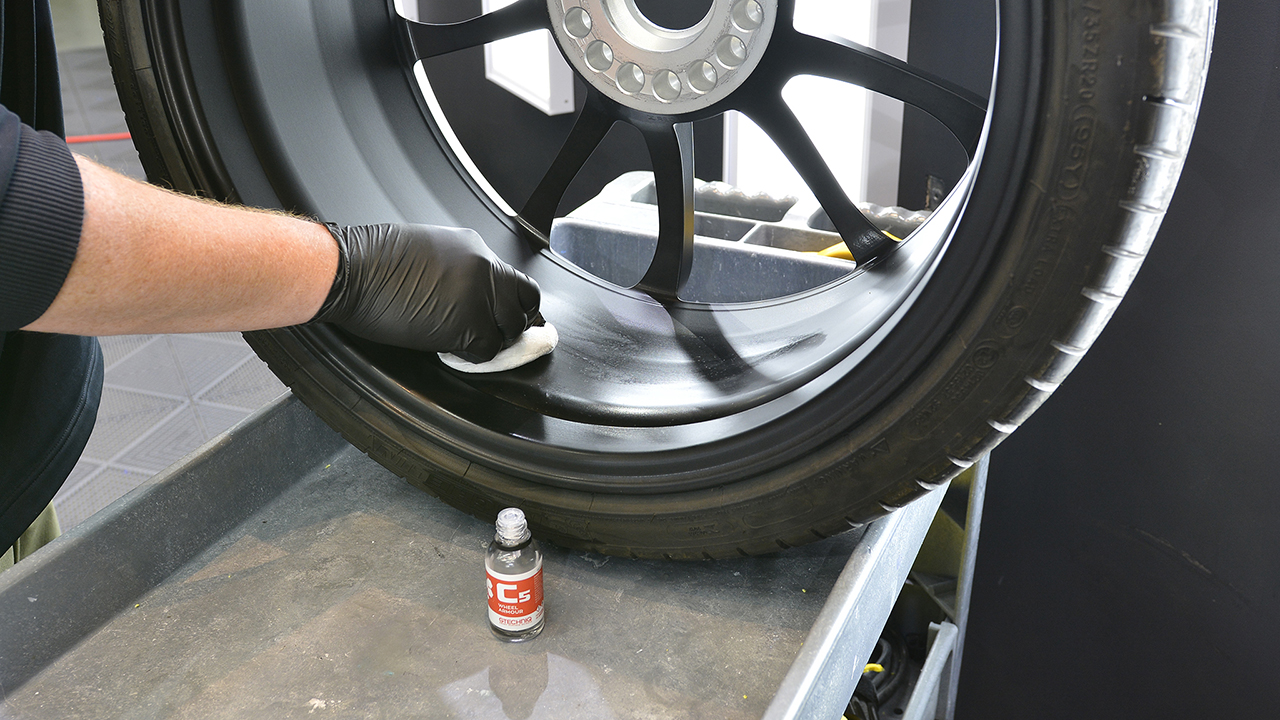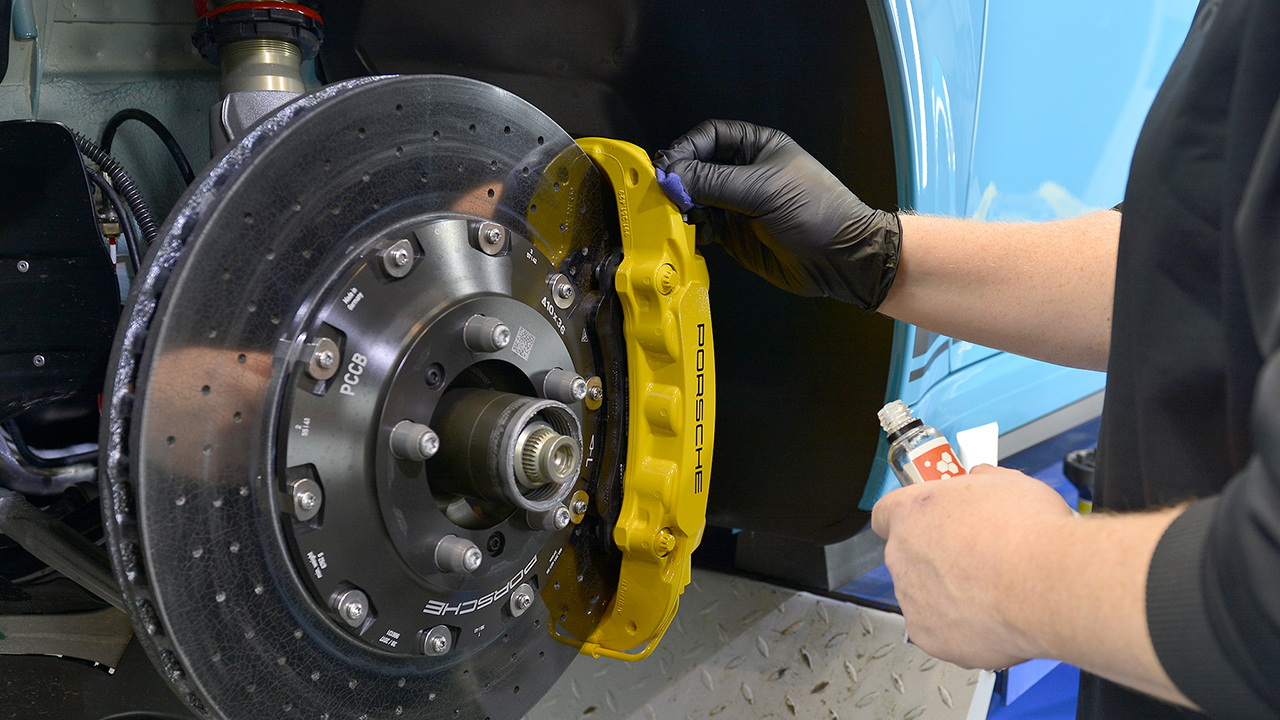 And the end result…. perfect paint, high gloss, and long term protection!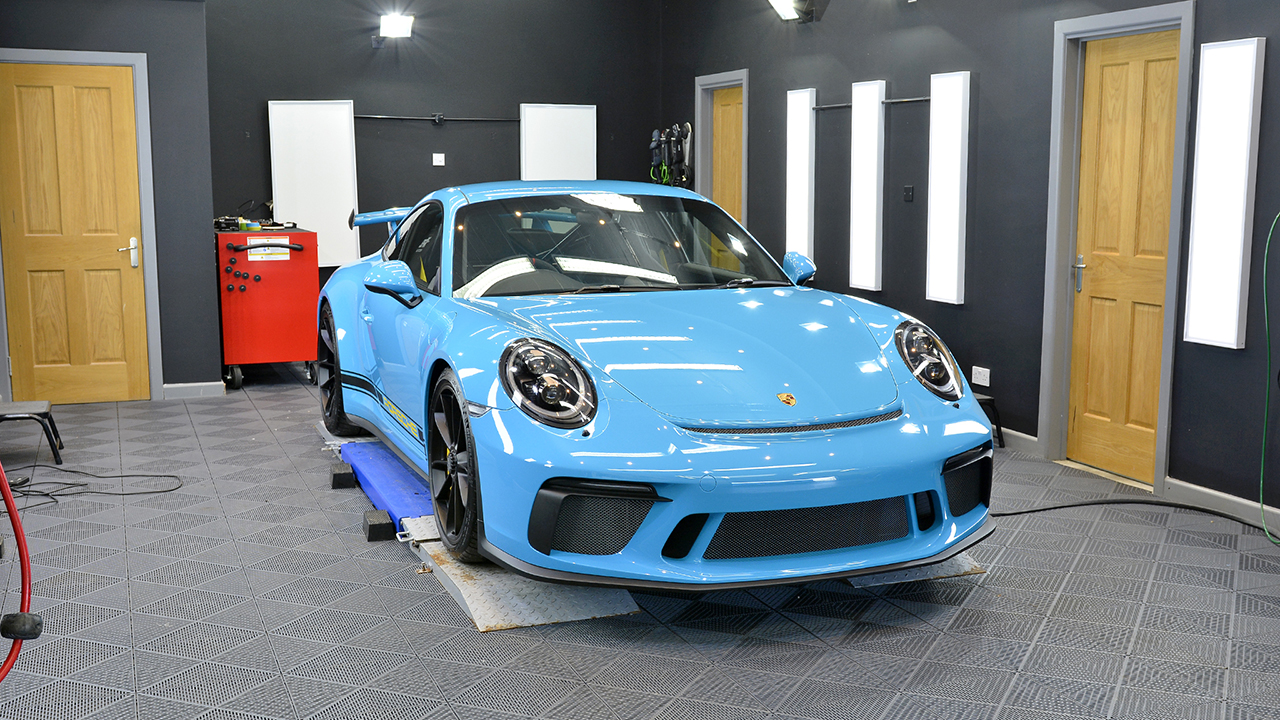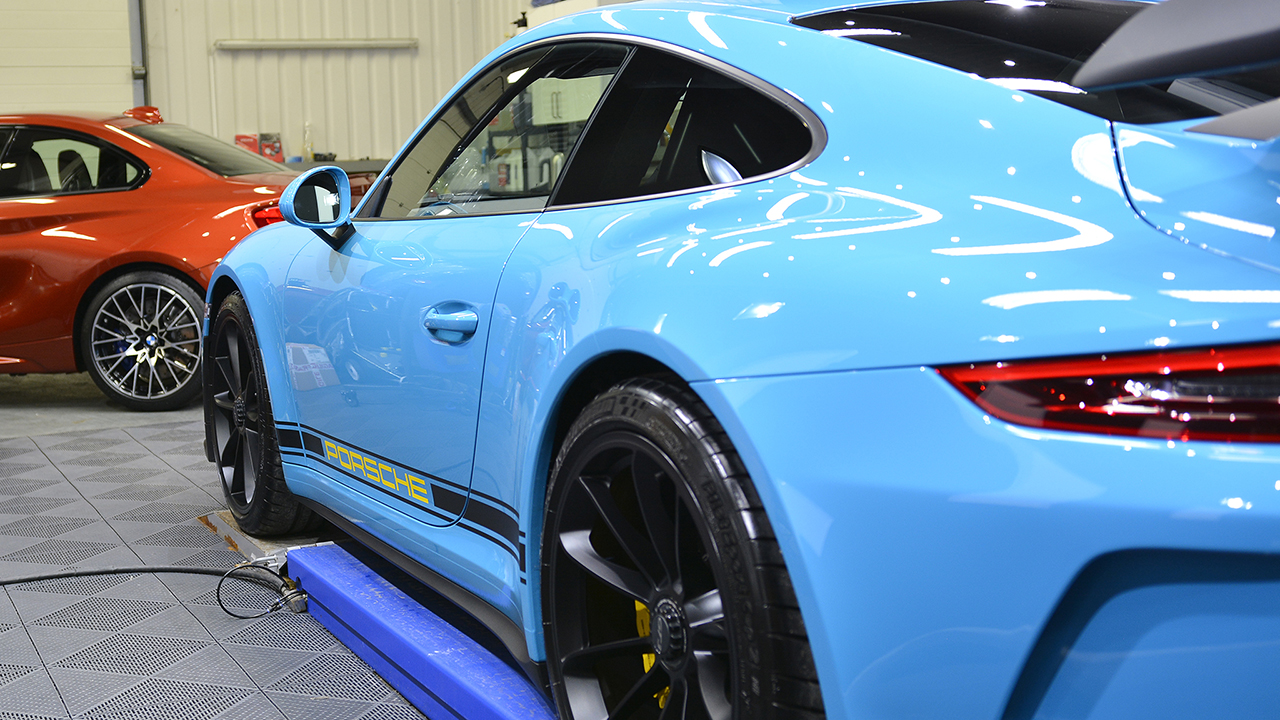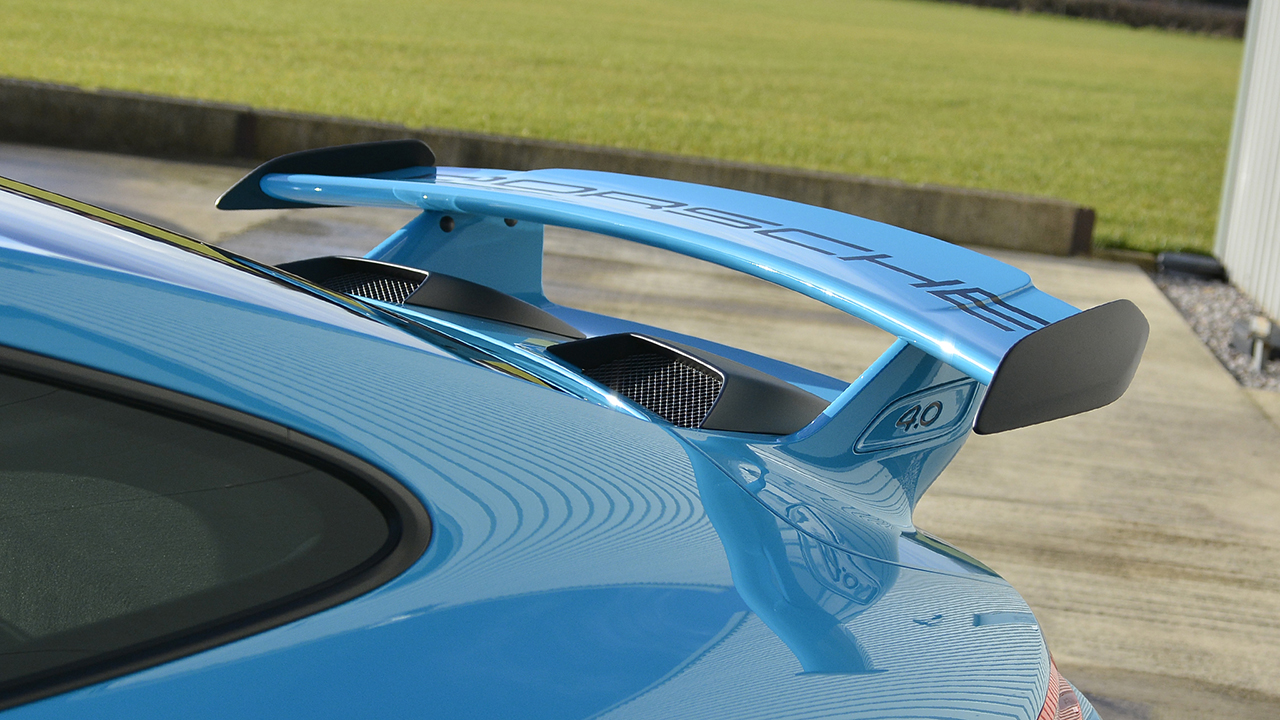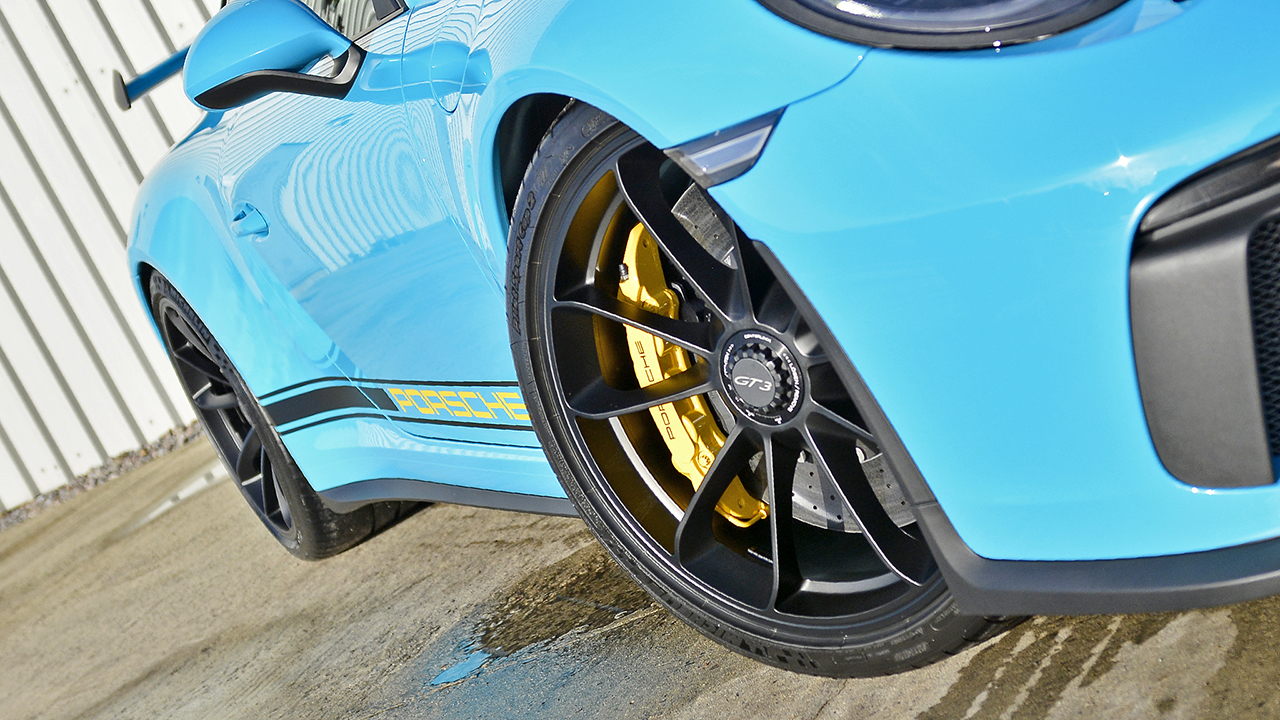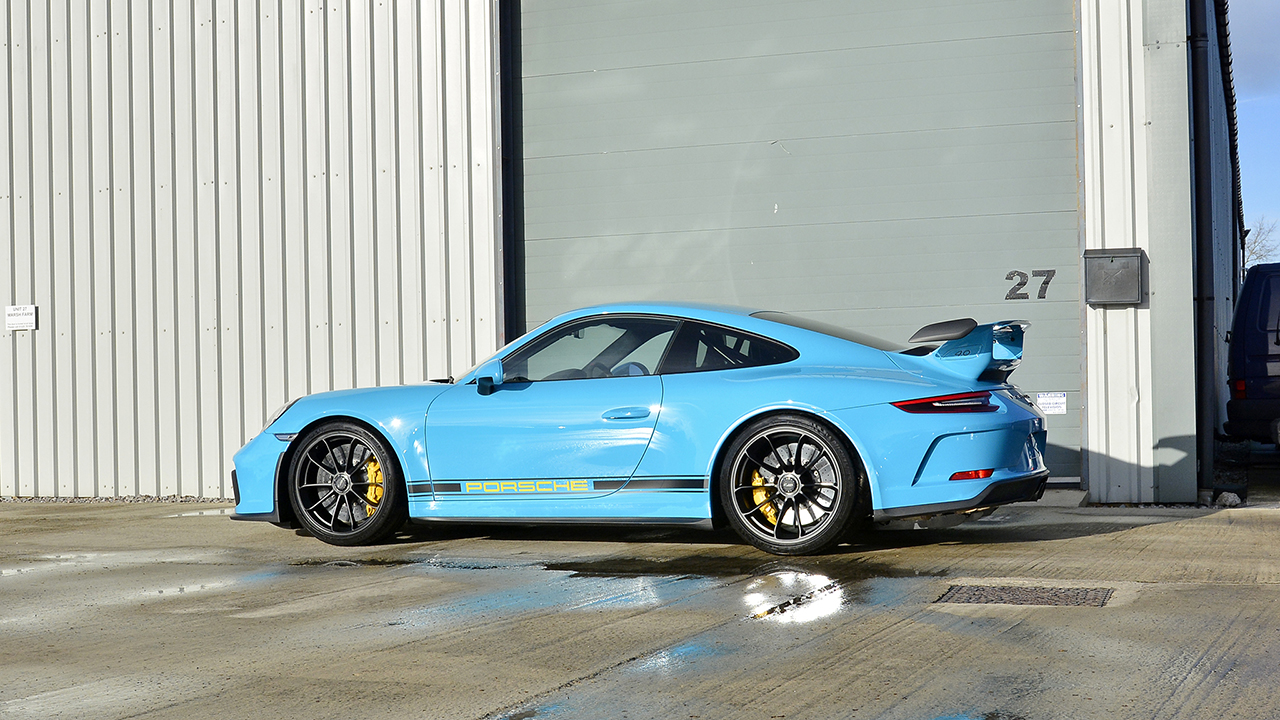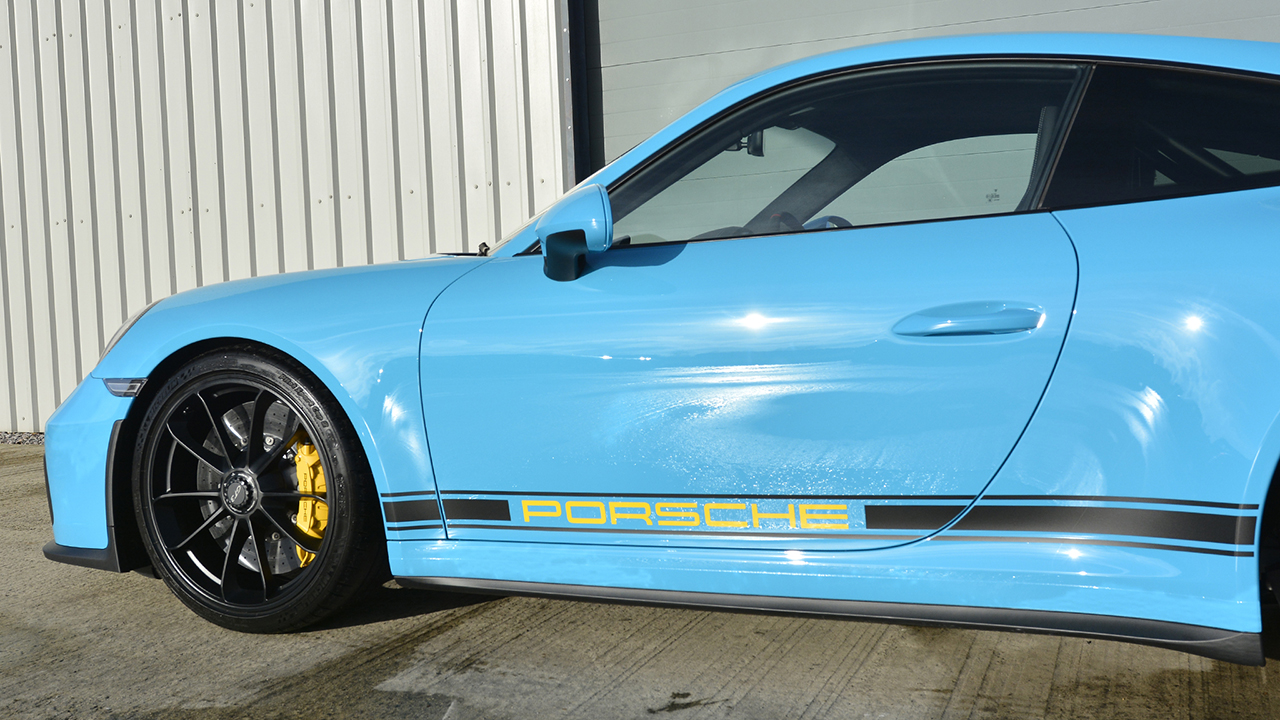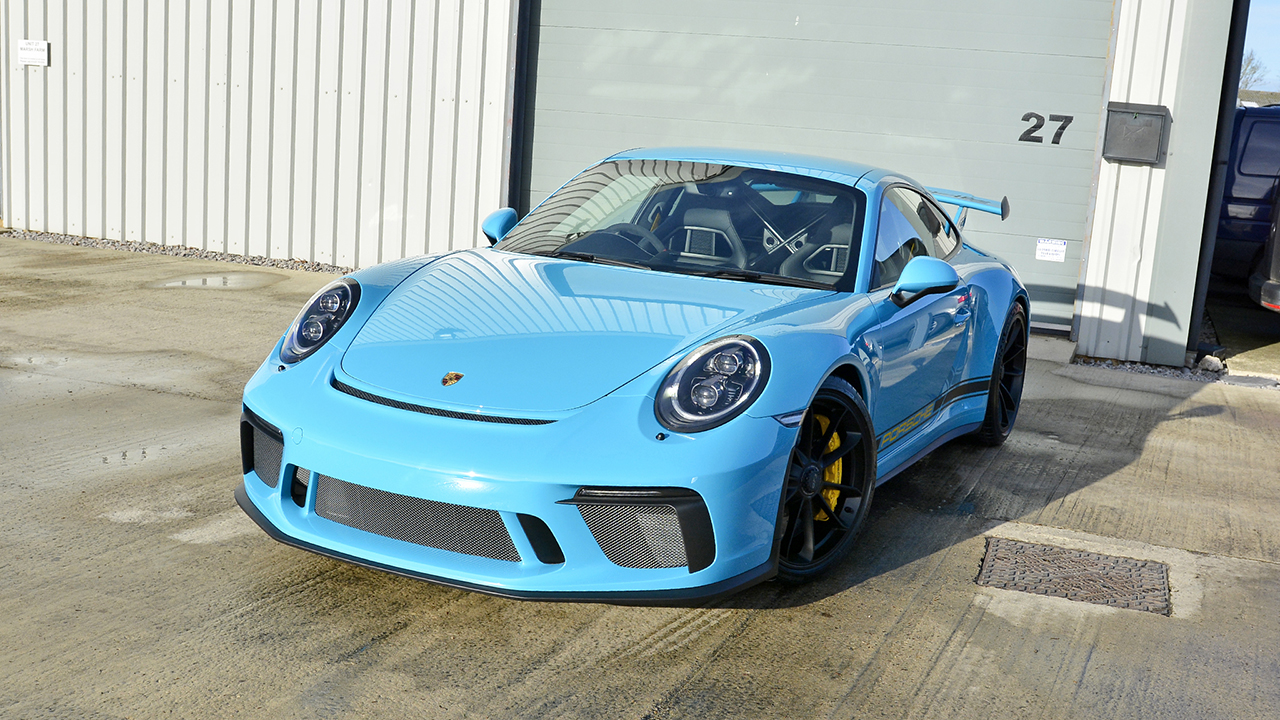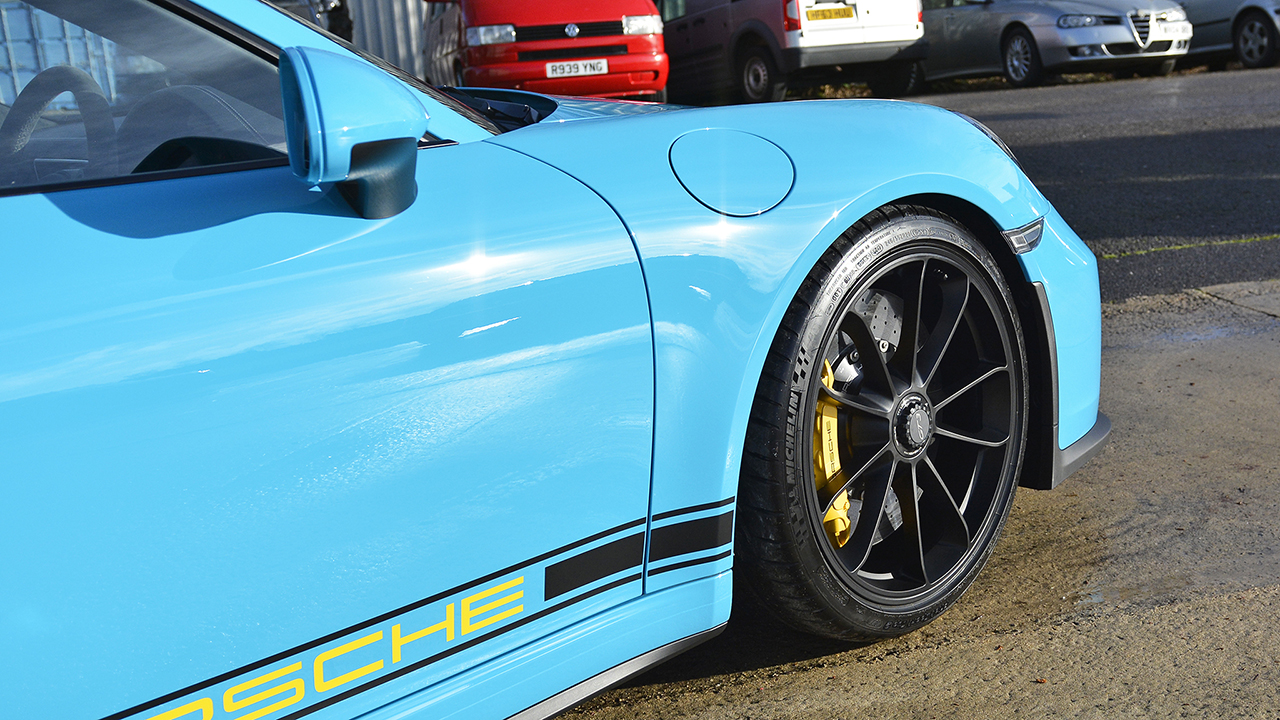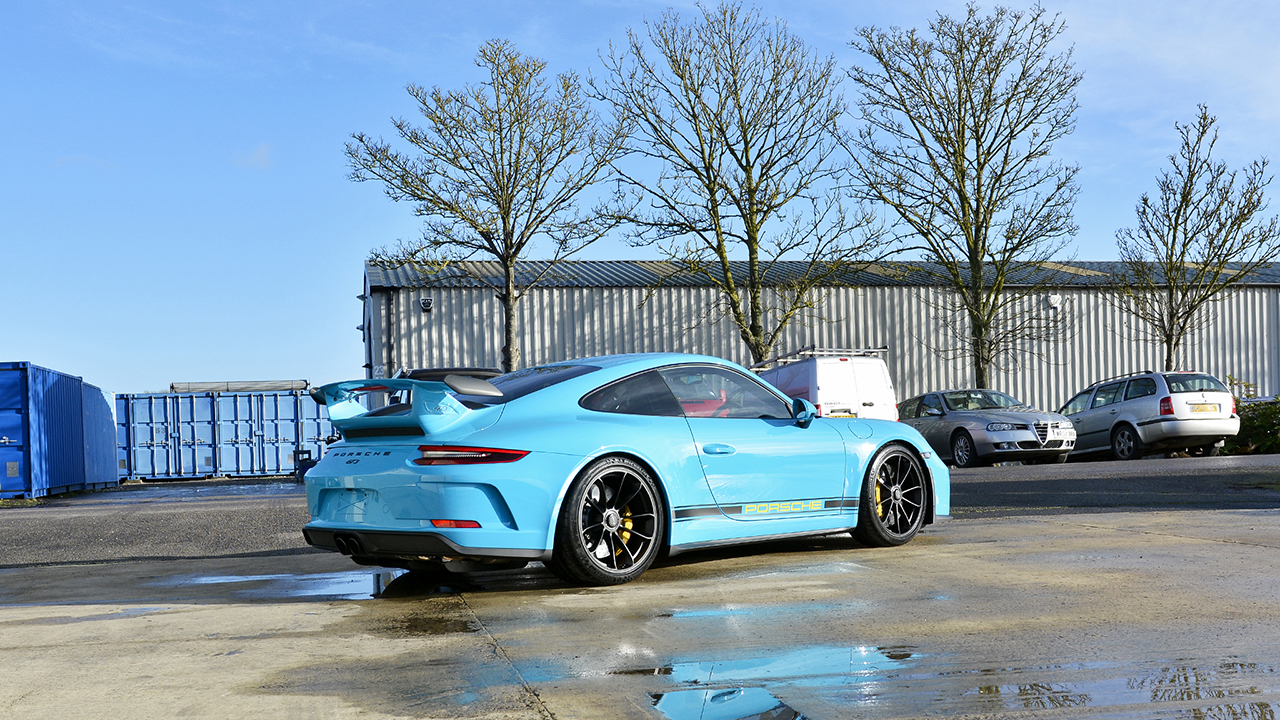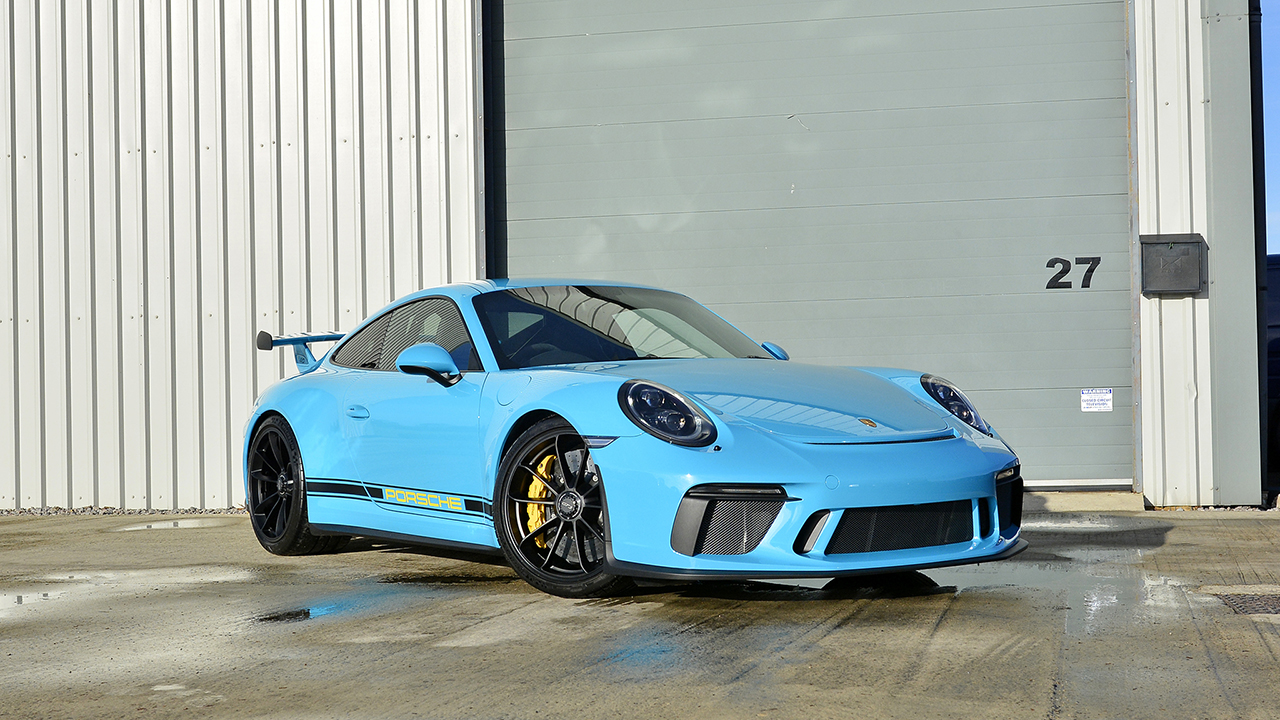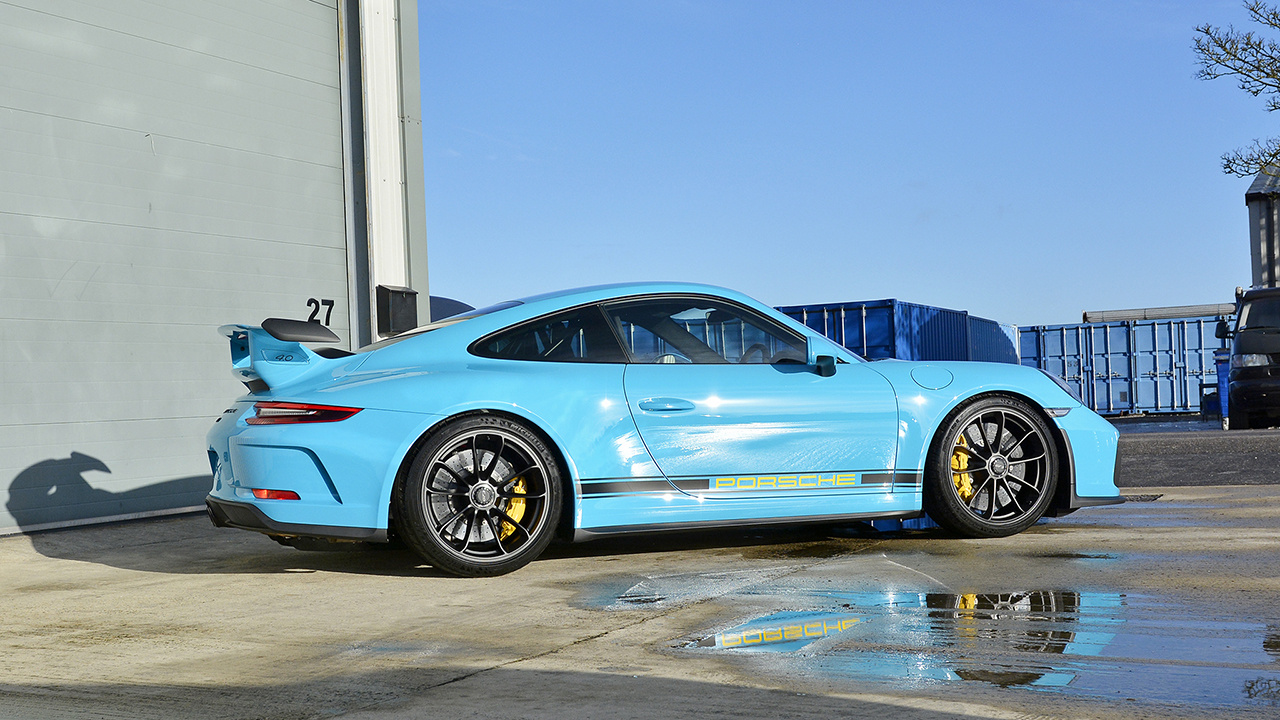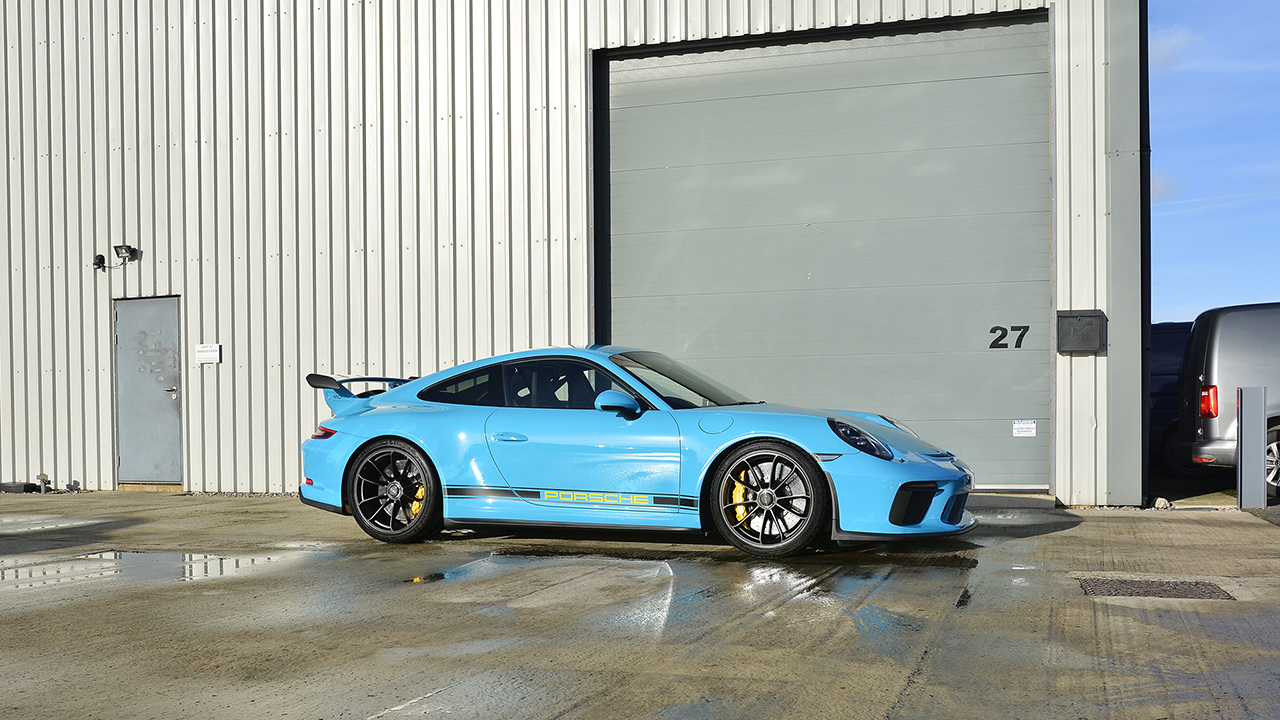 Contact us today if you are looking for something similar to be carried out on your Porsche! Give us a call on 01225 571161 to discuss your requirements.