After coming across a post on our blog covering the work we did on a Porsche 993 C4S the owner of this recently restored 1998 Porsche 993 Turbo contacted us in regards to taking his car to the next level as wasn't overly happy with the paint finish.
The usual wash and decontamination stages were carried out so the paintwork could be inspected under high-intensity lighting so the full extent of damage could be evaluated.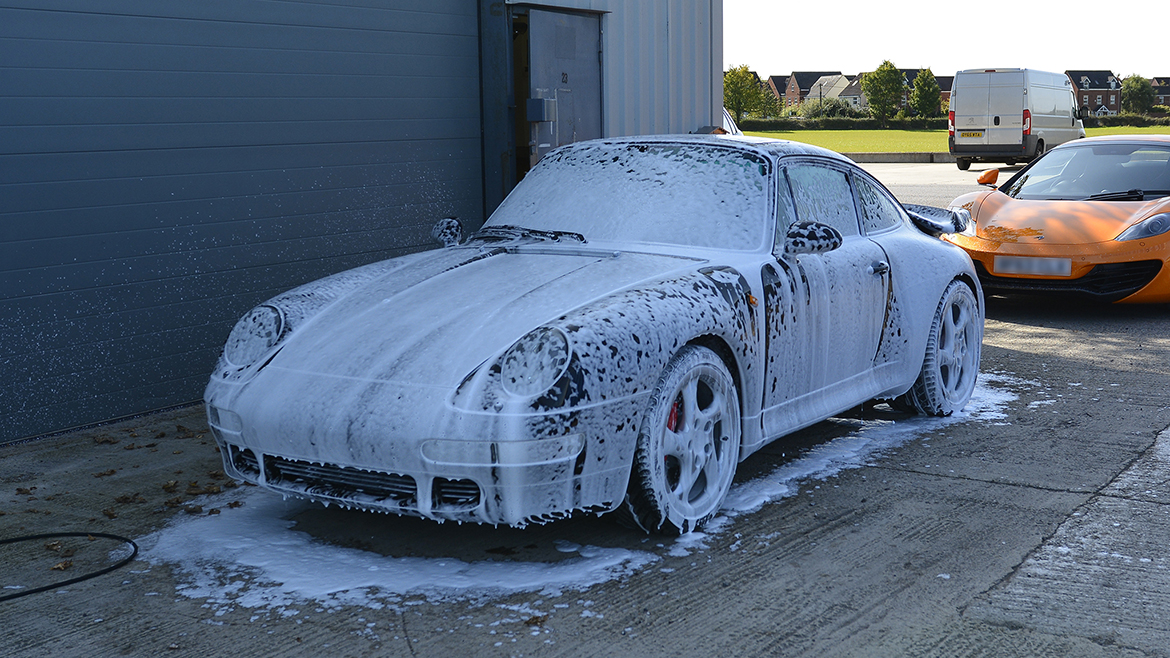 Before starting the machine polishing process, paint measurements were taken and the next step then was to settle on a polish and pad combination that would remove as much defects as possible whilst also removing as little clear coat as possible.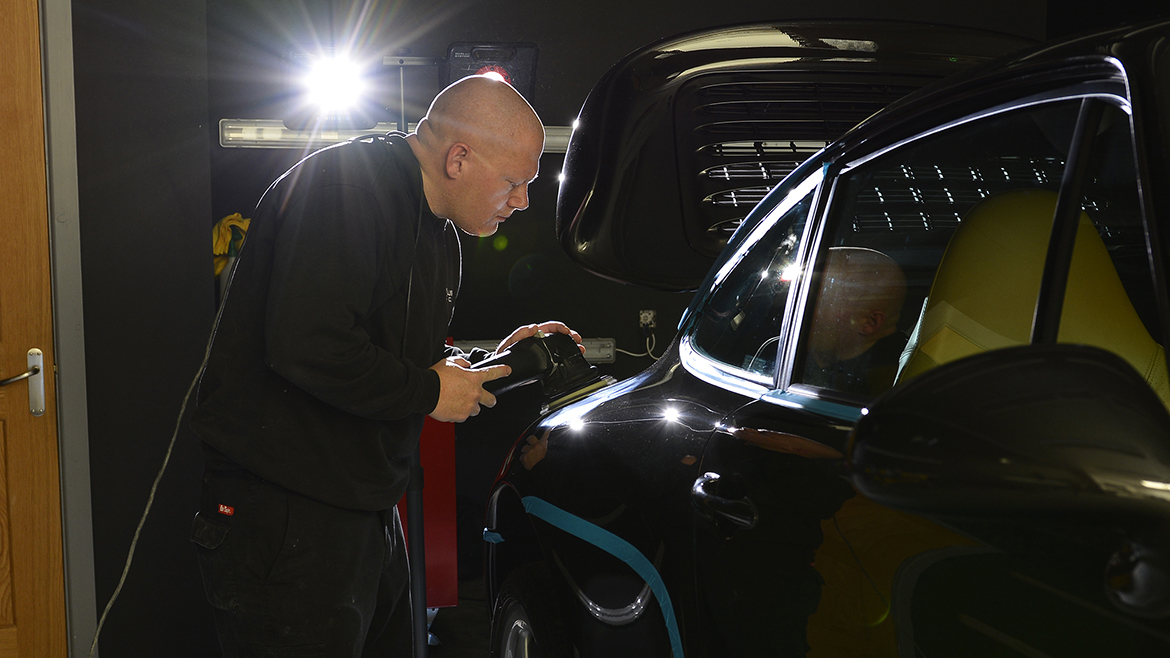 Below are a few before & afters during the first machine polishing stage as we worked our way around the car panel by panel.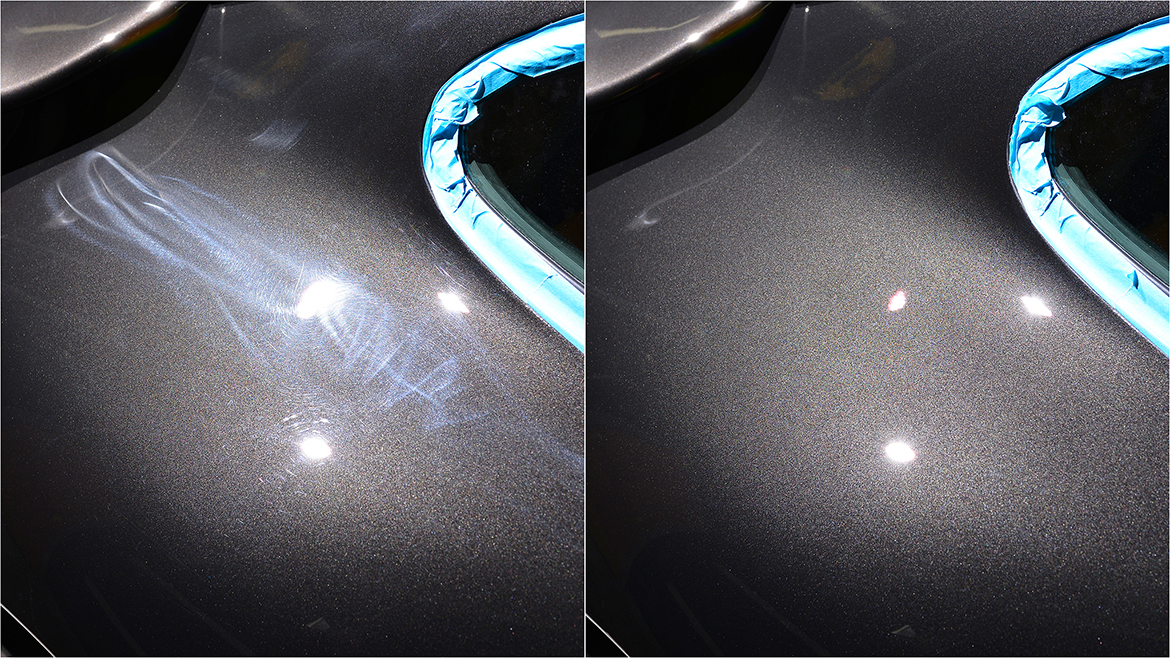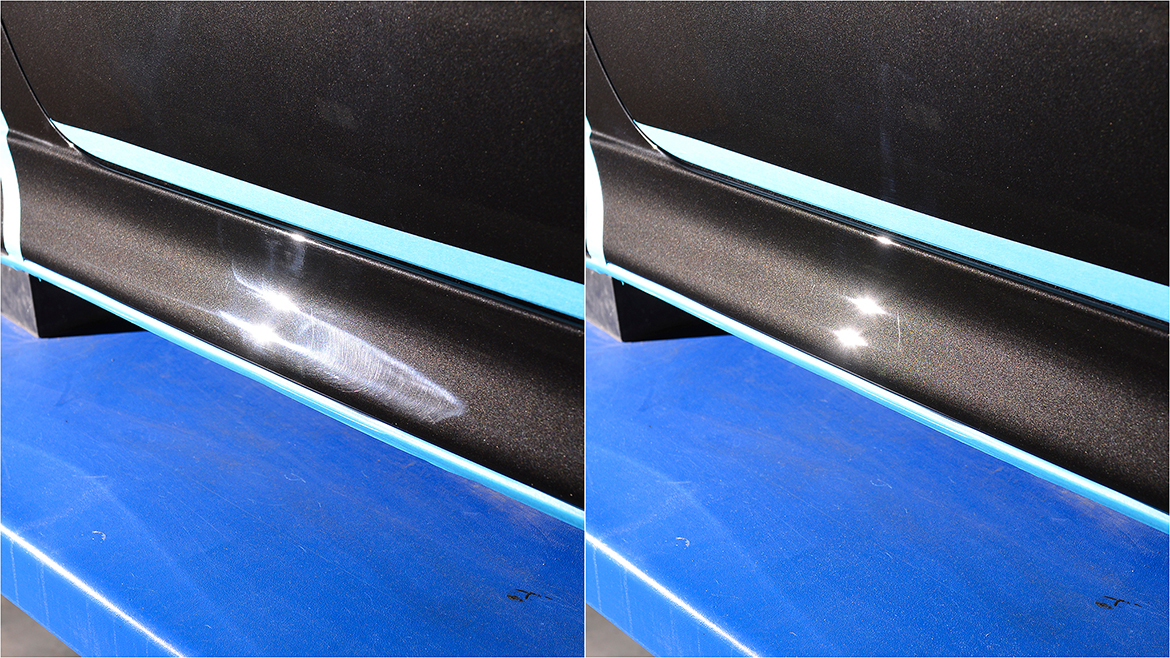 50/50 shot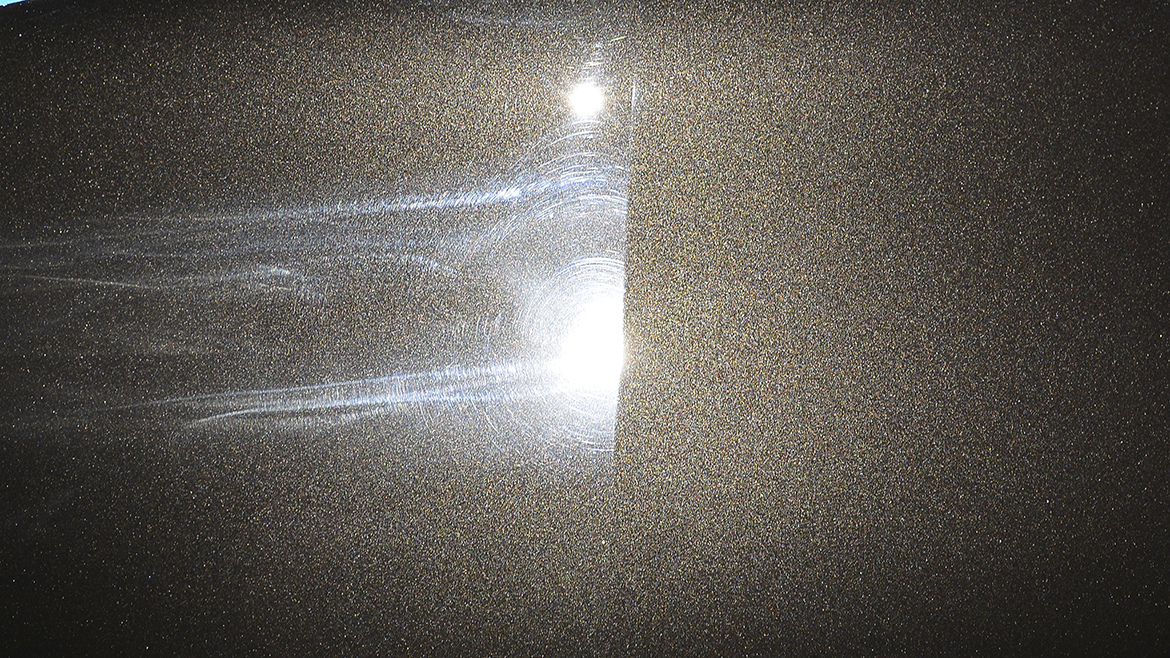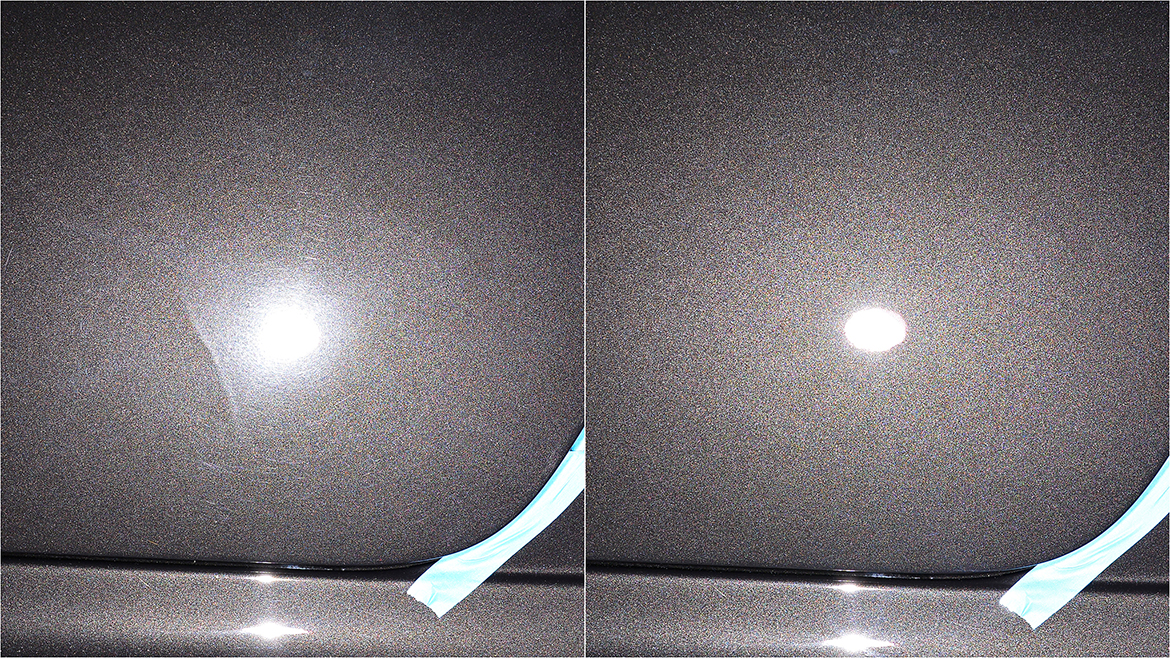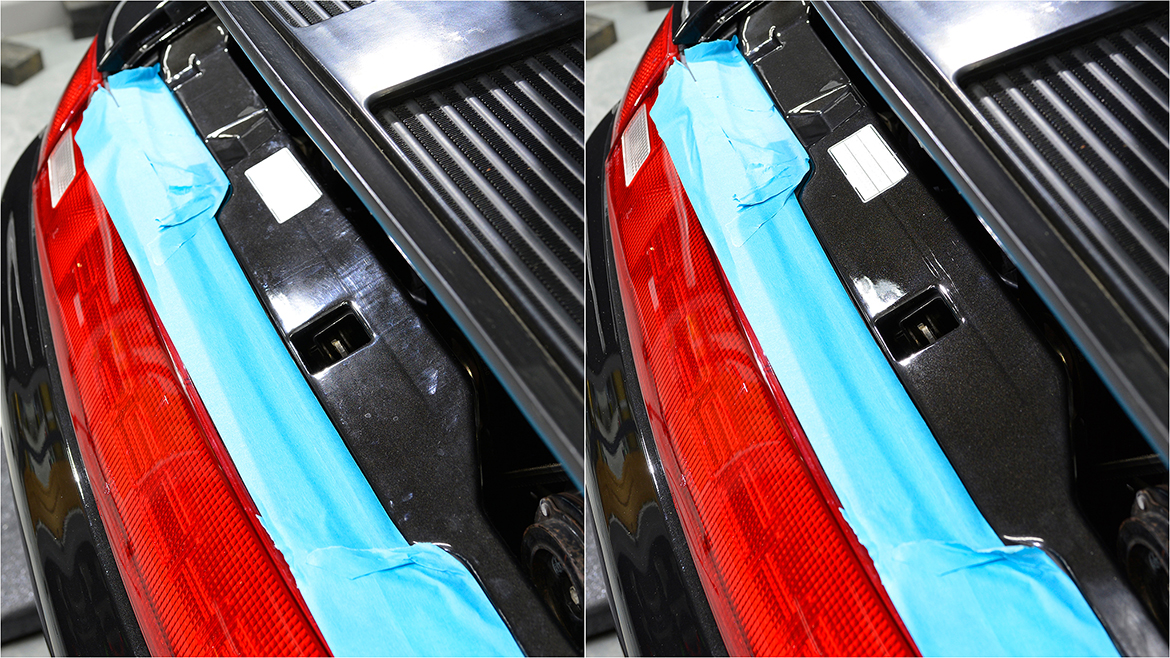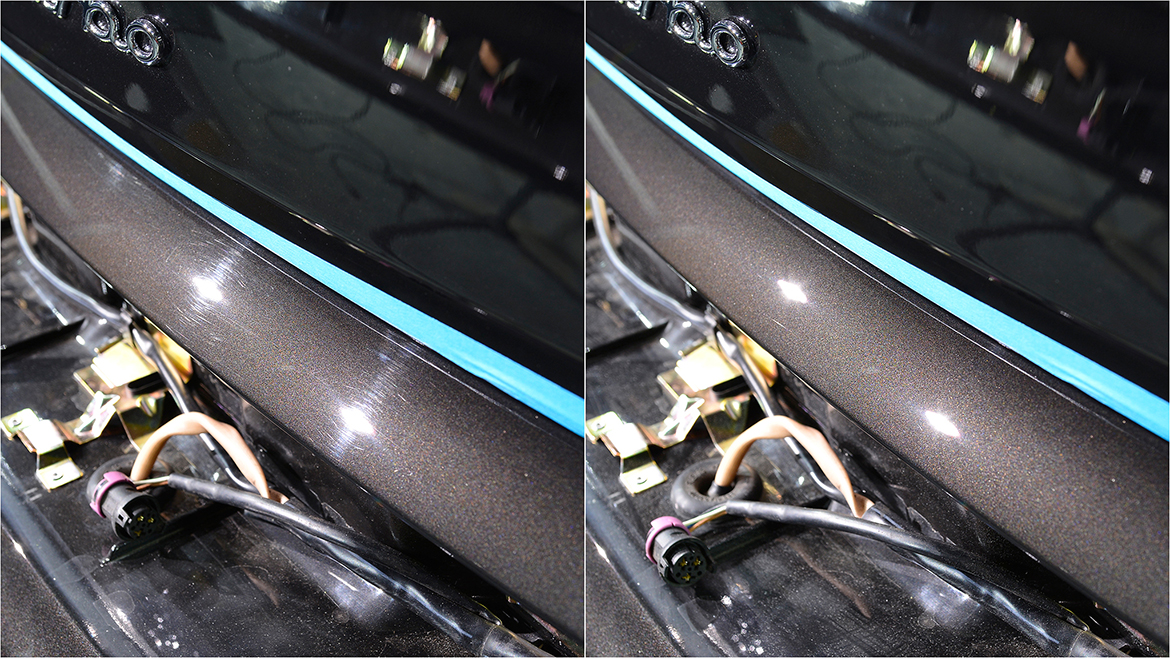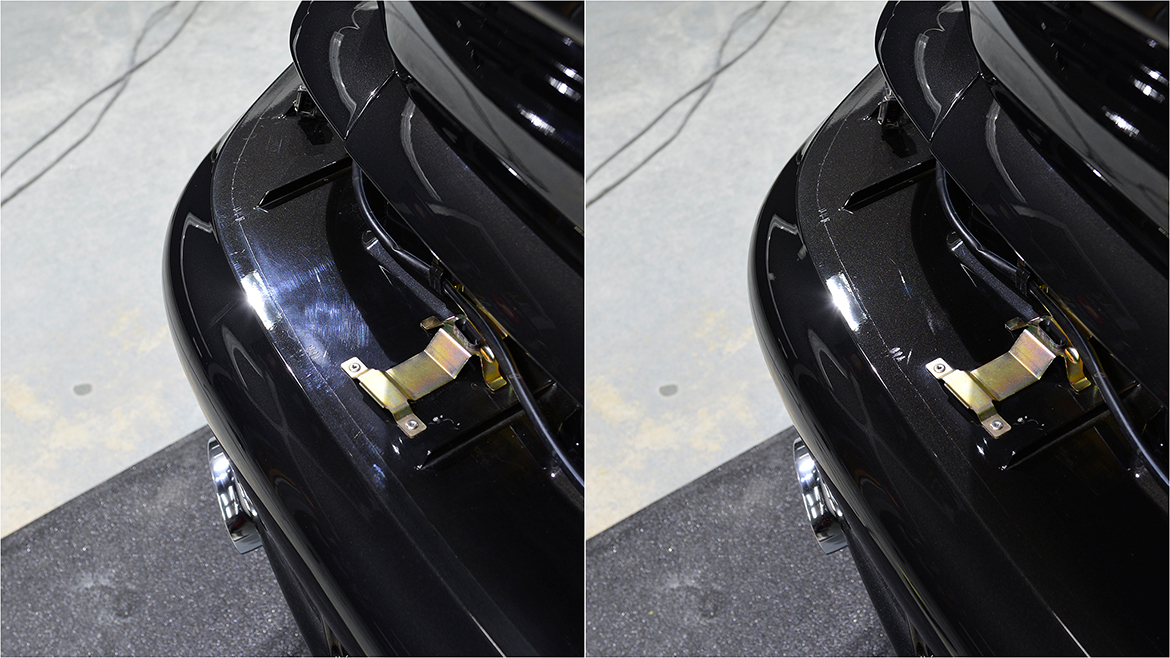 A Rupes Nano iBrid, a compact and lightweight multi-action hand held polisher was used to polish the narrower areas.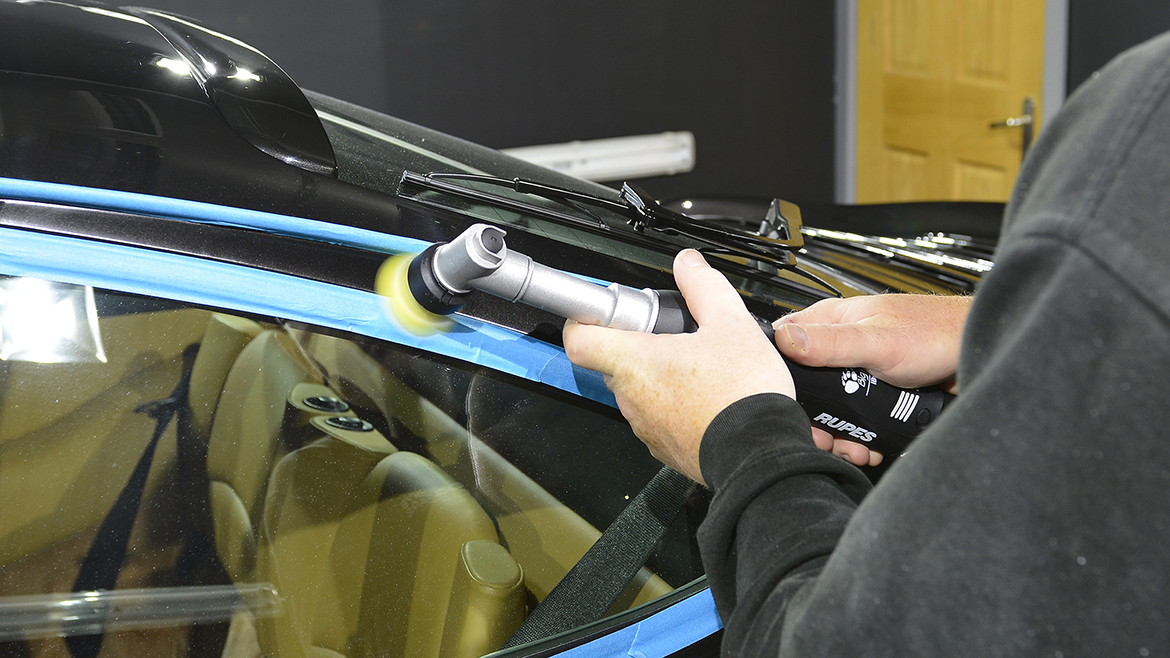 The light clusters were machined polished before re-fitting back on the Porsche.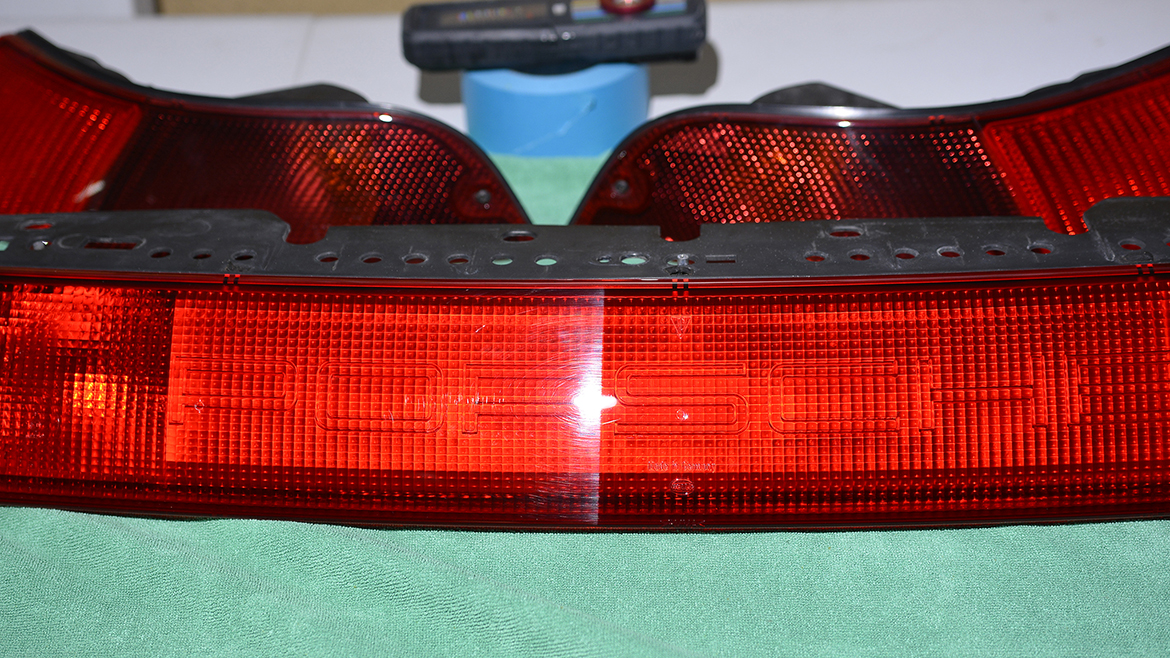 The light cluster in front polished with the one in the background unpolished.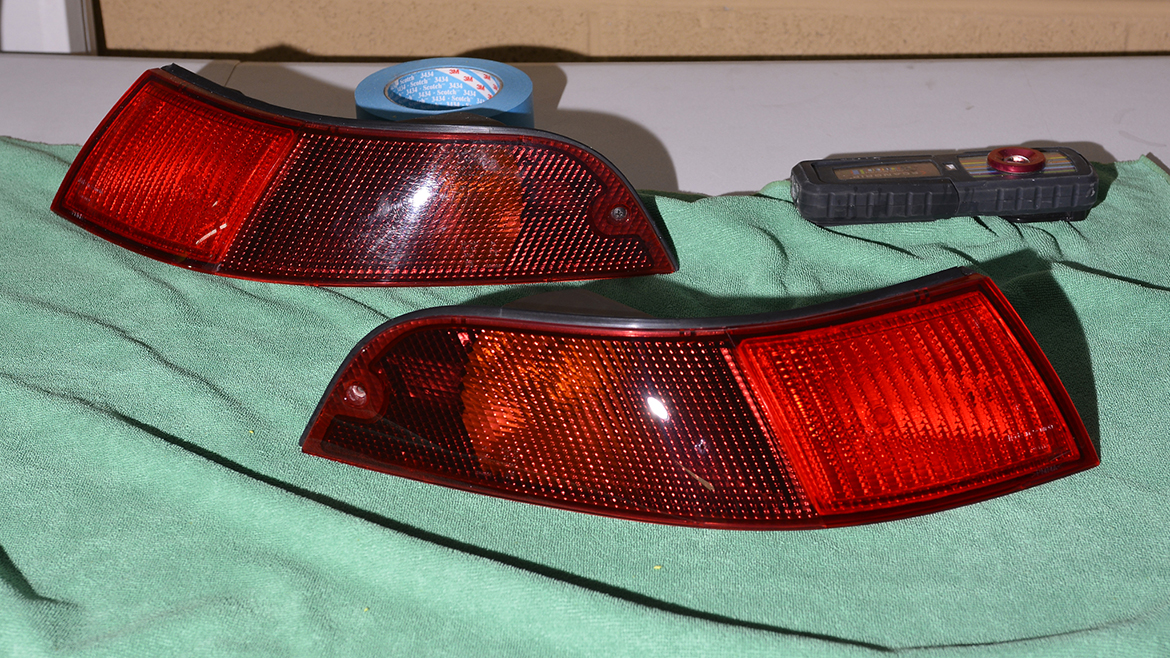 The original registration plate from 1998 was still with the car so this was also given a machine polish to improve its appearance. This 50/50 below shows a stark contrast between the polished and unpolished area of the plate.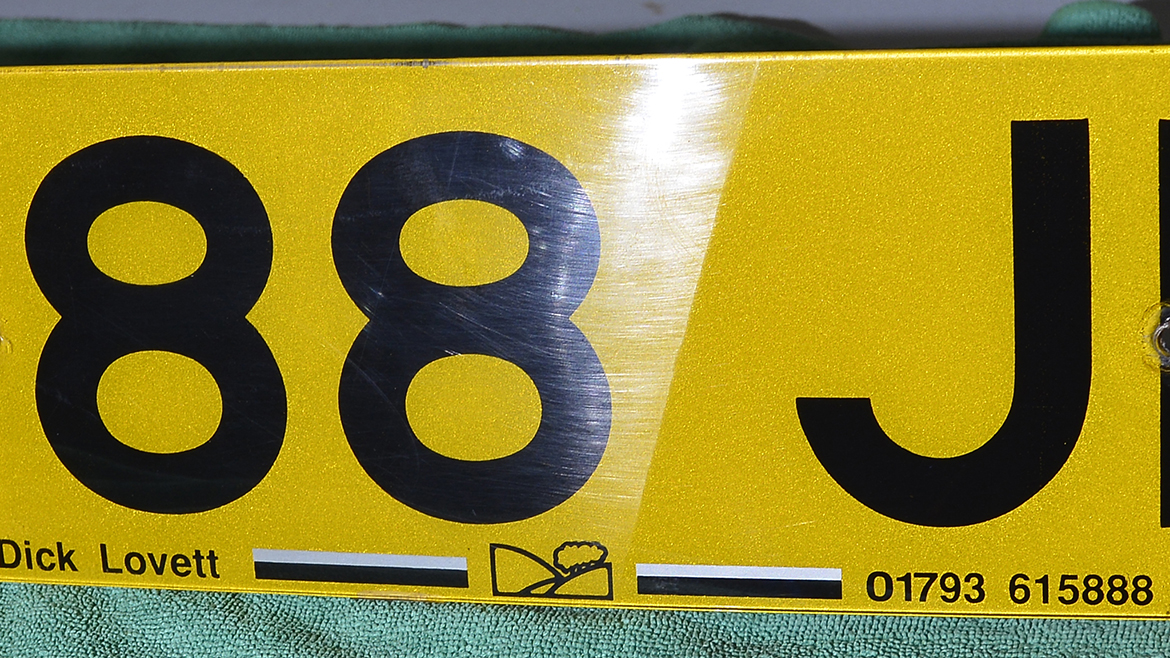 Refining the paintwork was done using a soft finishing pad and a very fine finishing polish which resulted in a very high gloss finish to the paintwork.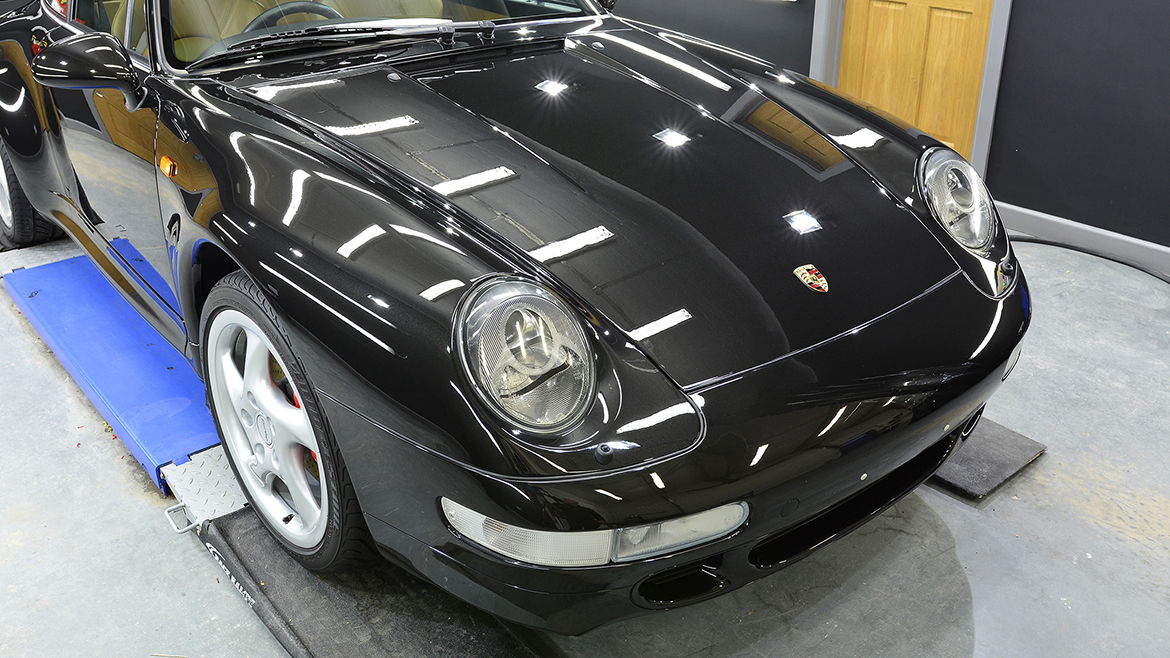 Some paint protection film (PPF) was applied to the front and rear wheel openings to protect these painted areas from gravel/debris that the tyres kick up.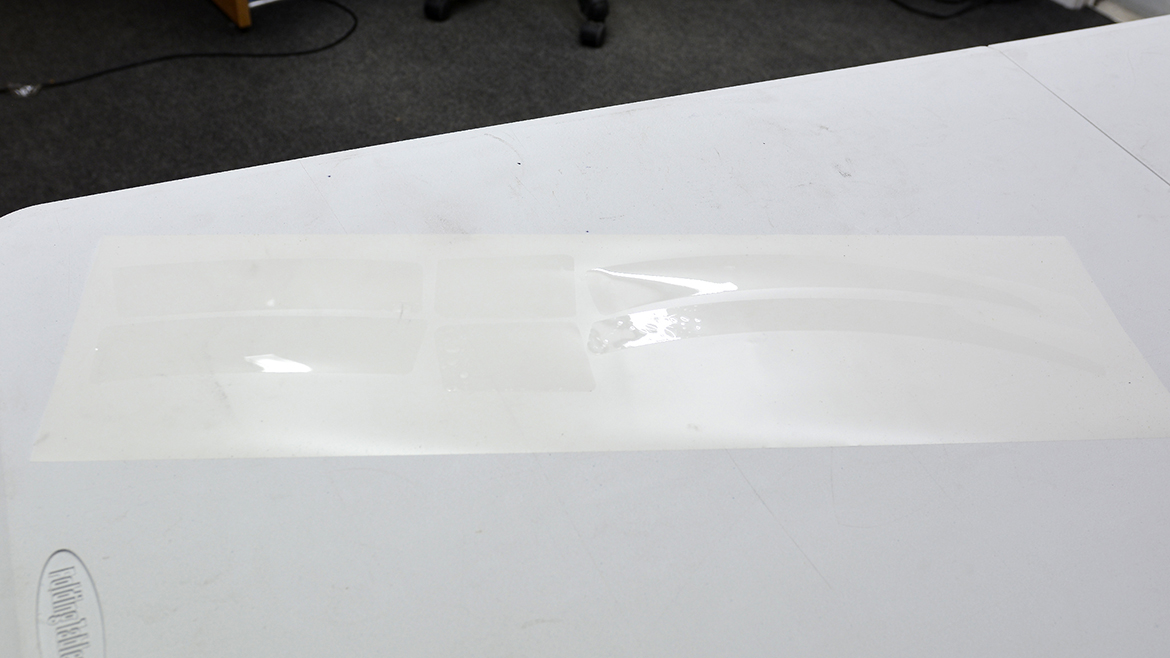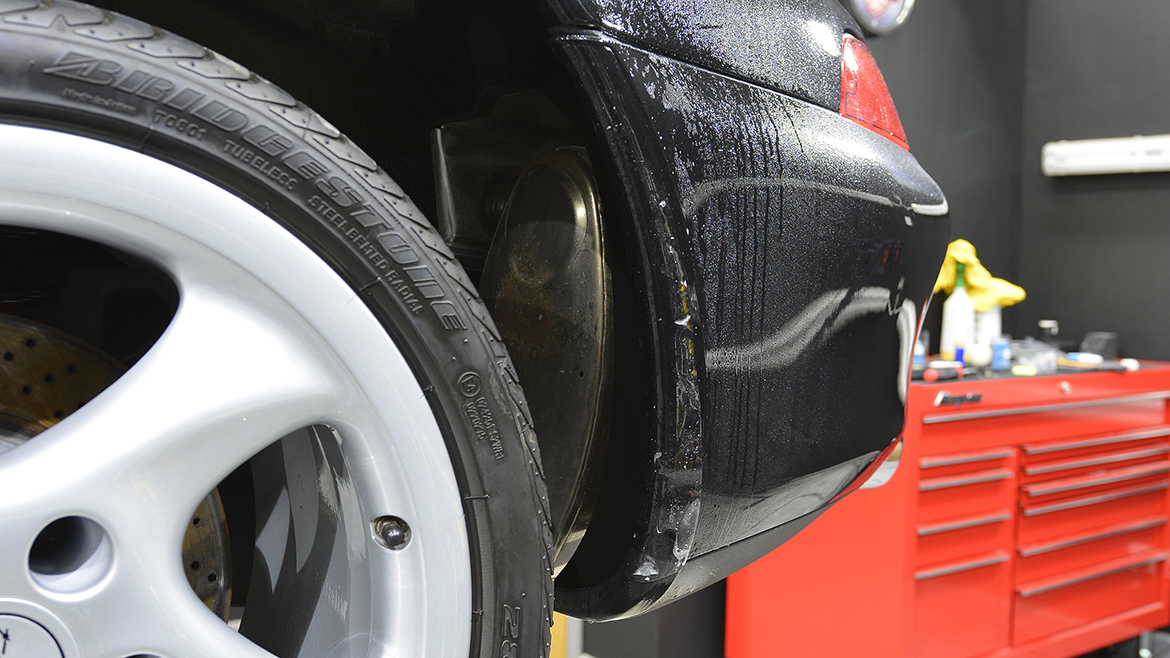 With the paintwork now corrected and refined, it was time to turn attention to the protection of the various substrates and the finishing touches that would transform this stunning Porsche.
An initial layer of Swissvax Crystal Rock was carefully applied by applicator and buffed off with a high quality microfibre (a second layer of wax was applied several hours later).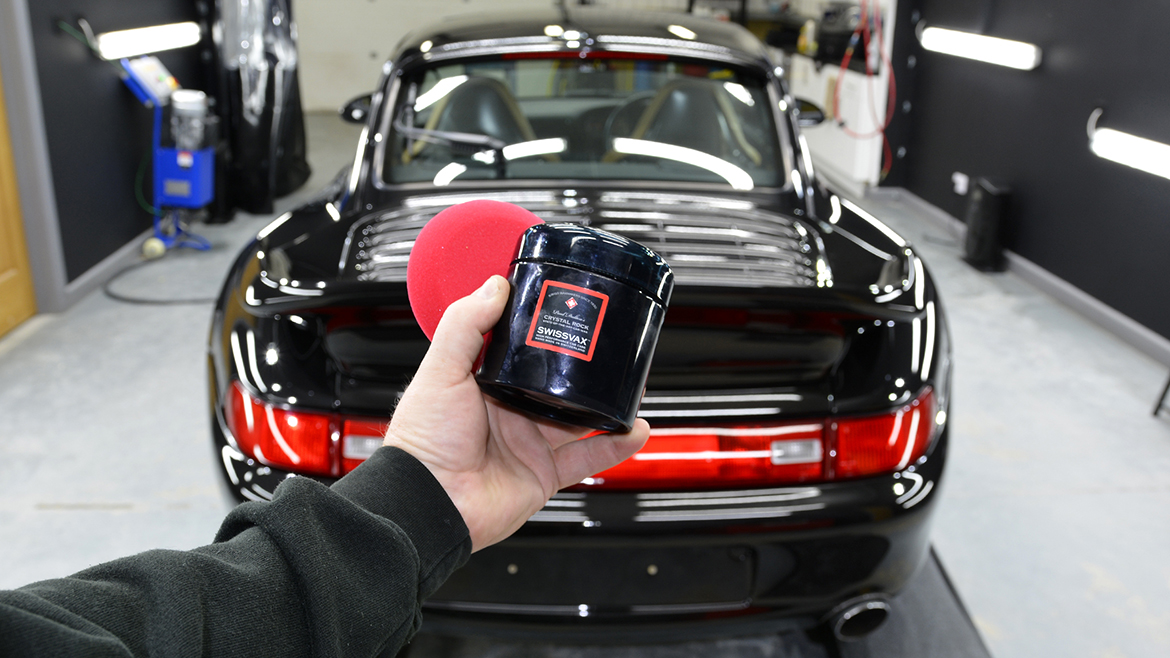 Swissvax Seal Feed was used to moisturise the rubber headlight, door and window seals and to prevent them from drying out and cracking. Specifically designed for rubber, Seal Feed contains natural nourishing oils to rehydrate and protect against UV. Even hardened seals become soft and flexible again after several applications.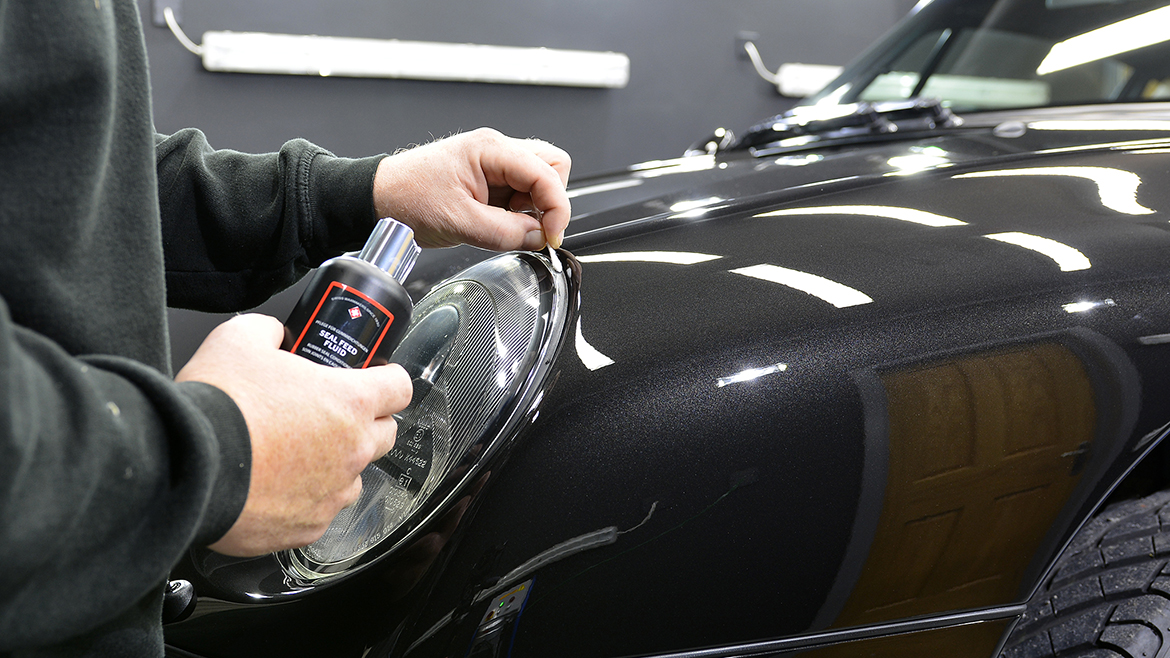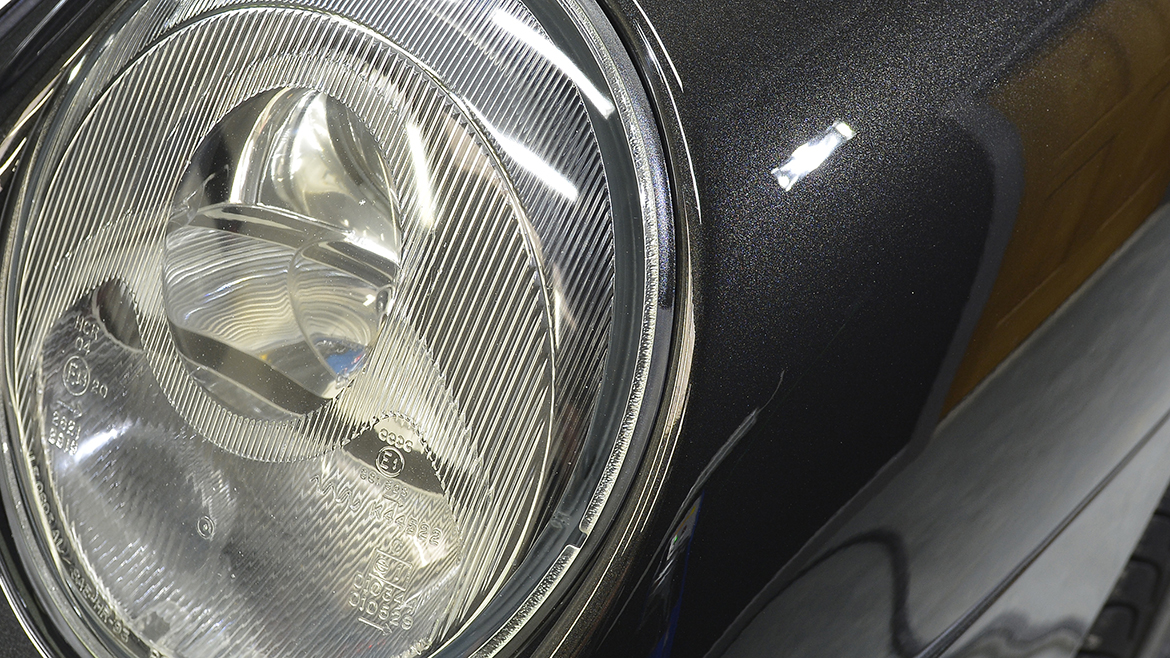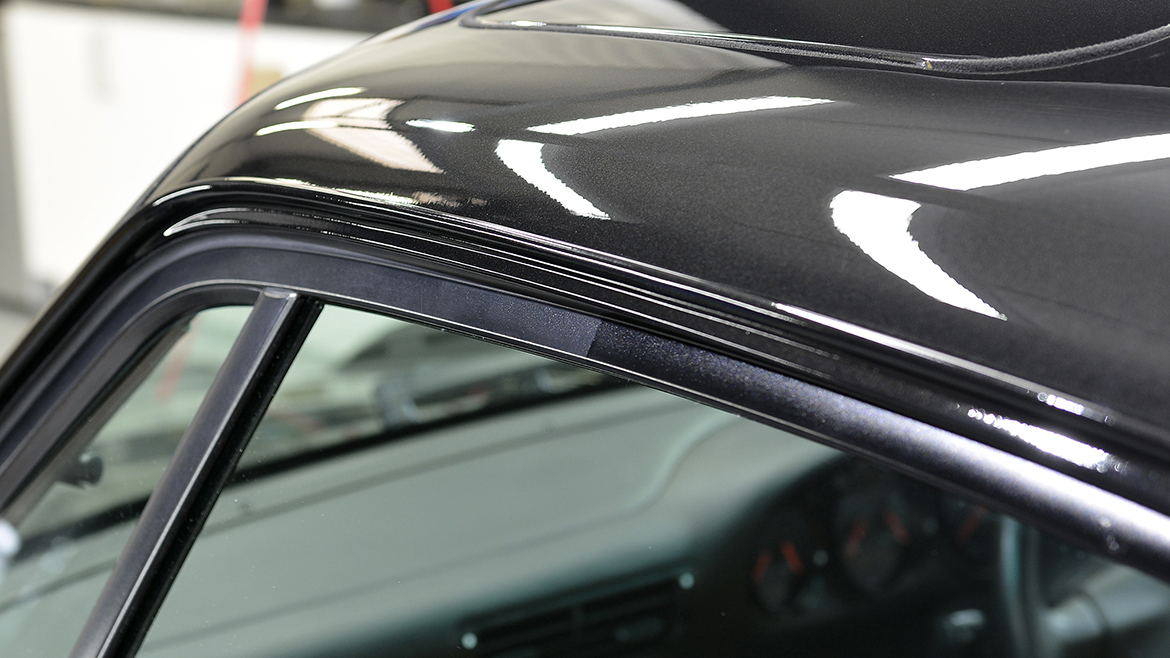 The wheels were protected with Swissvax Autobahn Wheel Wax, a heat resistant protection containing PTFE, a non-stick element which inhibits brake dust and grime adhering to the rims. This makes the wheels much easier to clean and maintain in the future.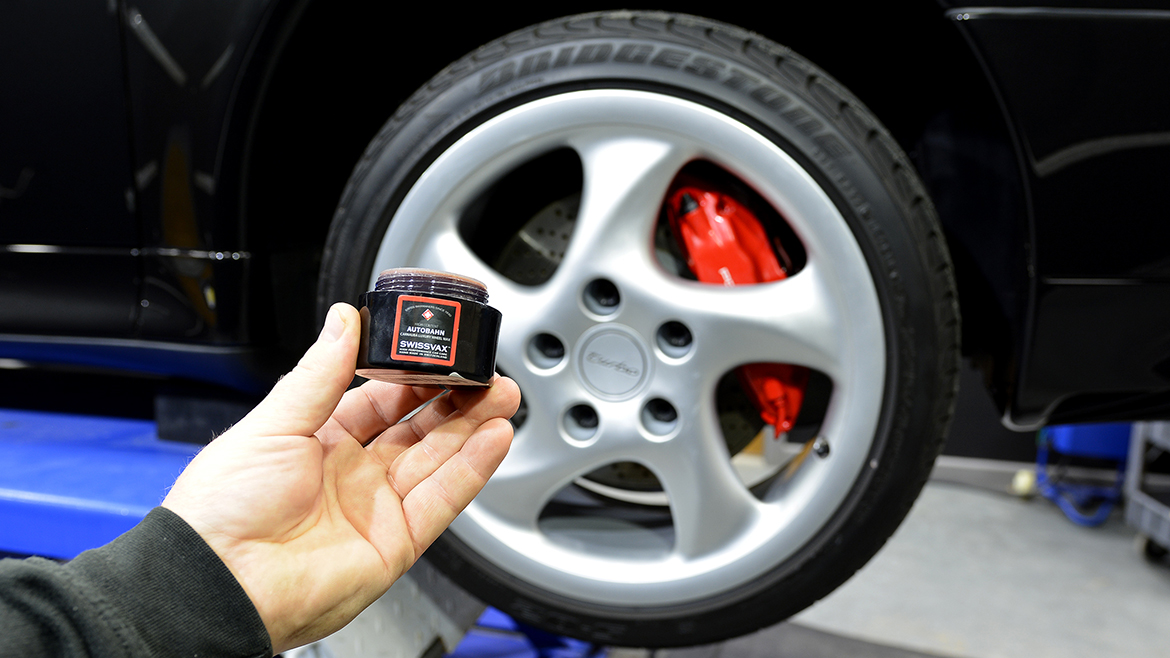 The tyres were sprayed with Swissvax Pneu and worked in with a Swissvax Brush to leave a lasting natural sheen.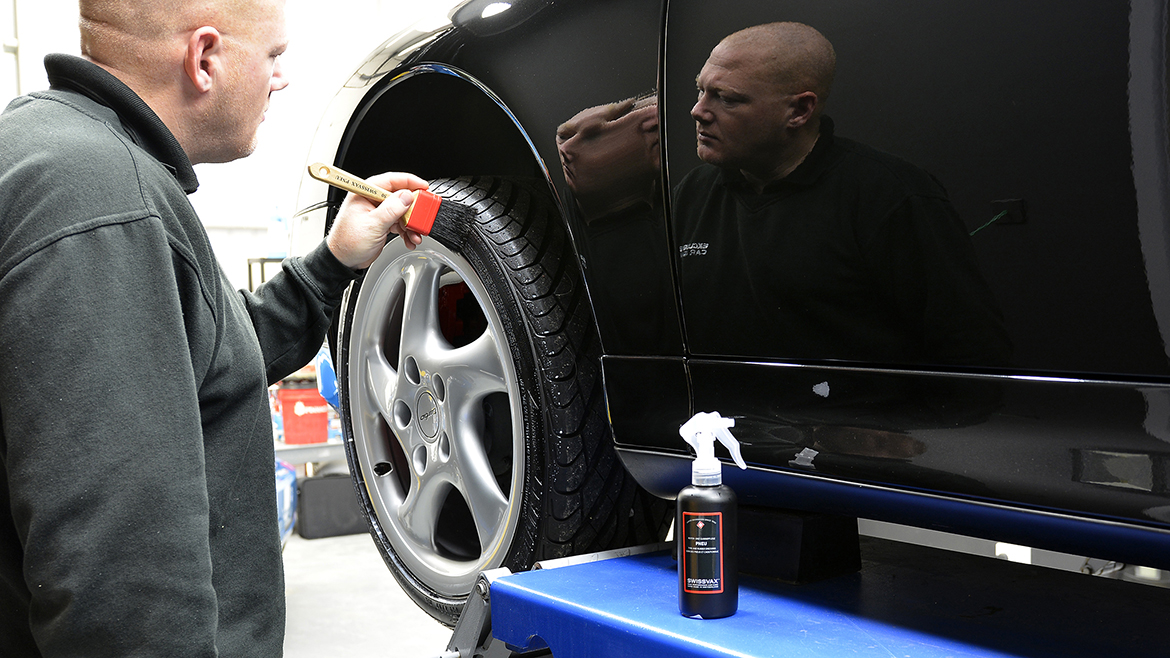 The interior was in very good condition and required only a light clean. All crevices and vents were dusted out and then the interior was given a good thorough hoover.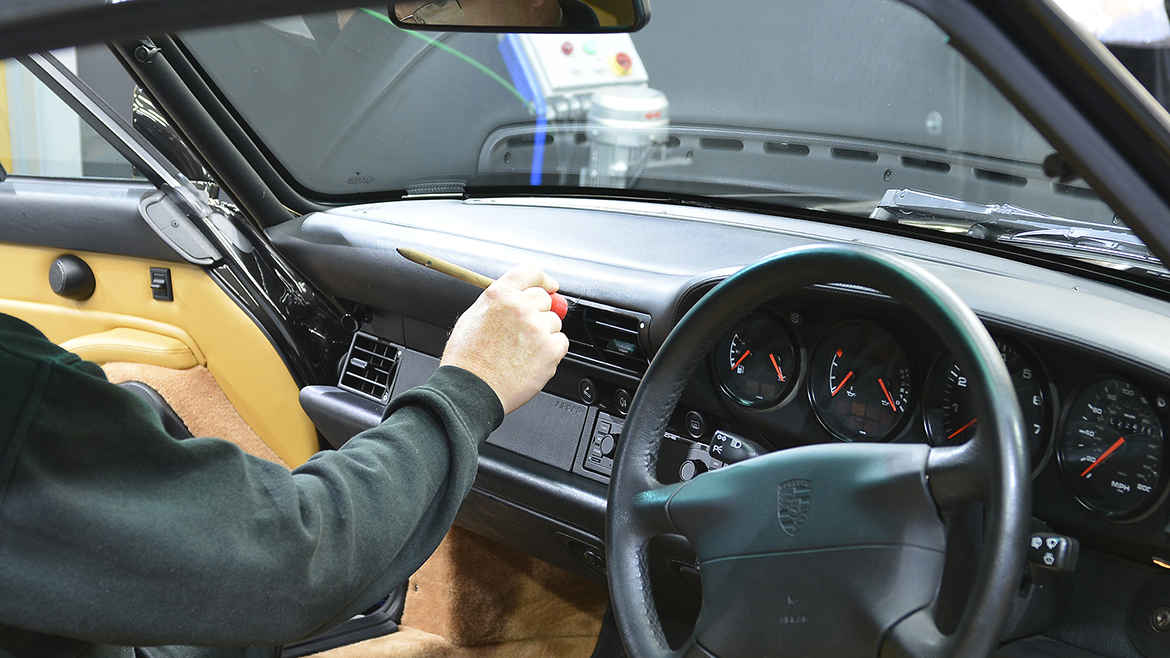 Swissvax Leather Cleaner was used to remove the light soiling and the leather was then protected with Swissvax Leather Milk.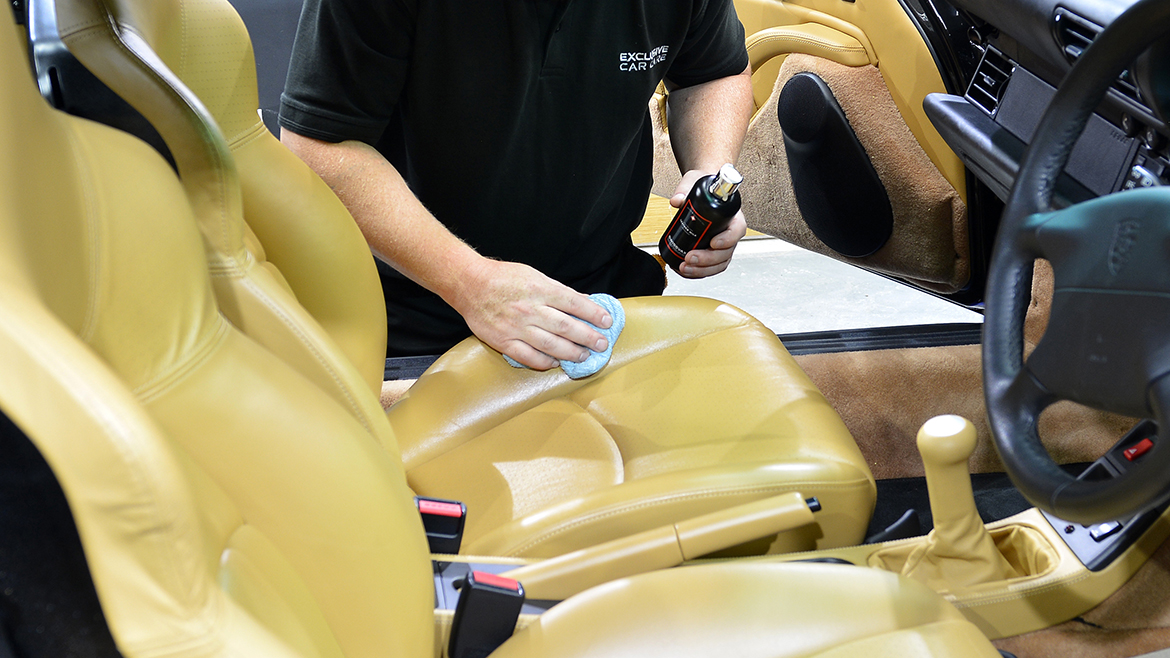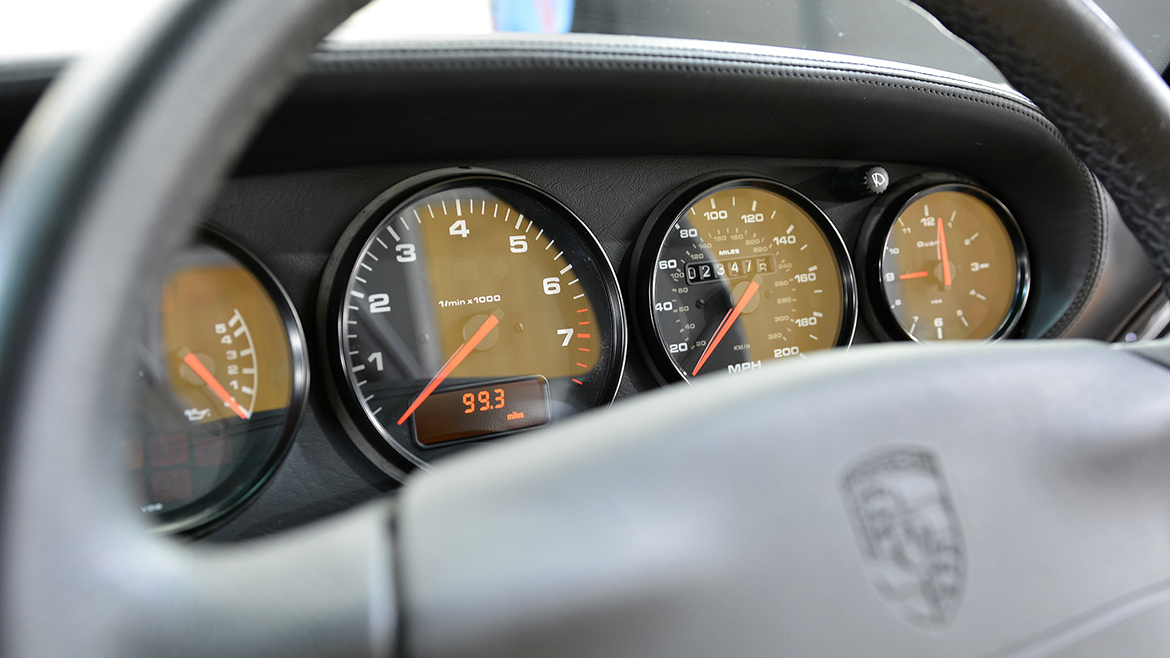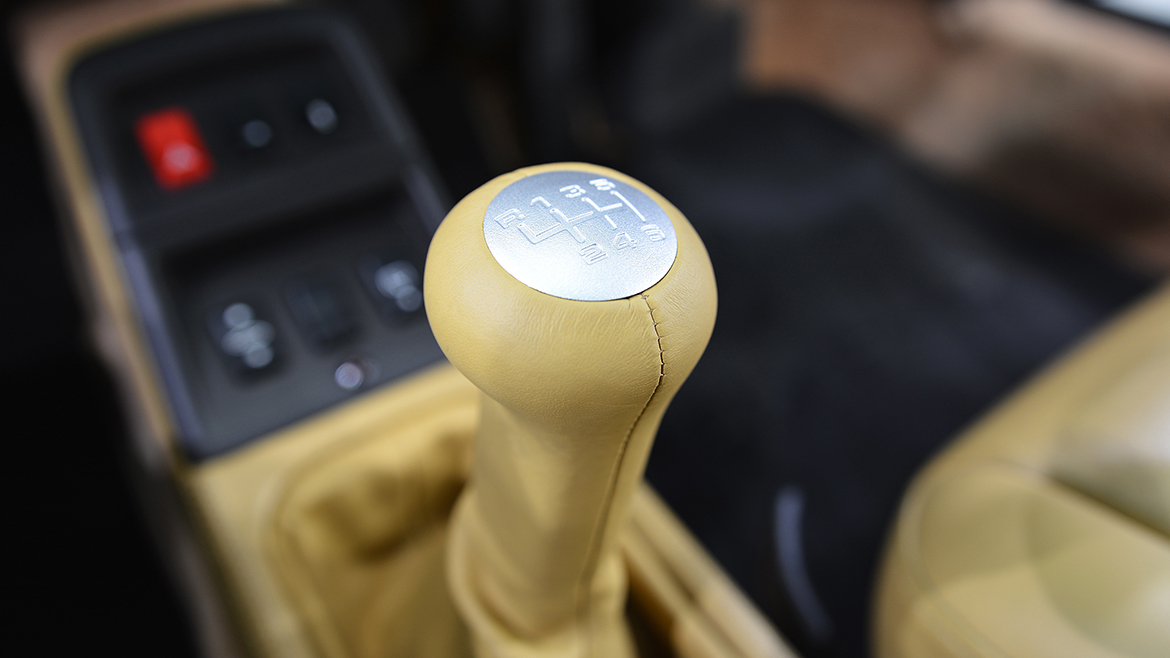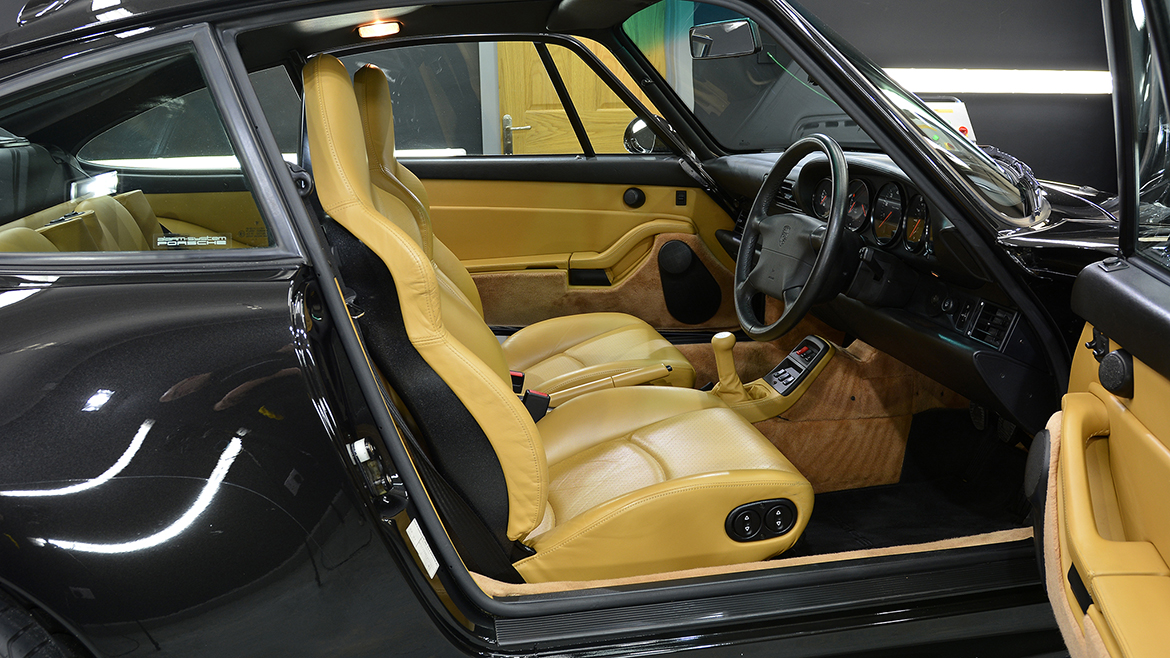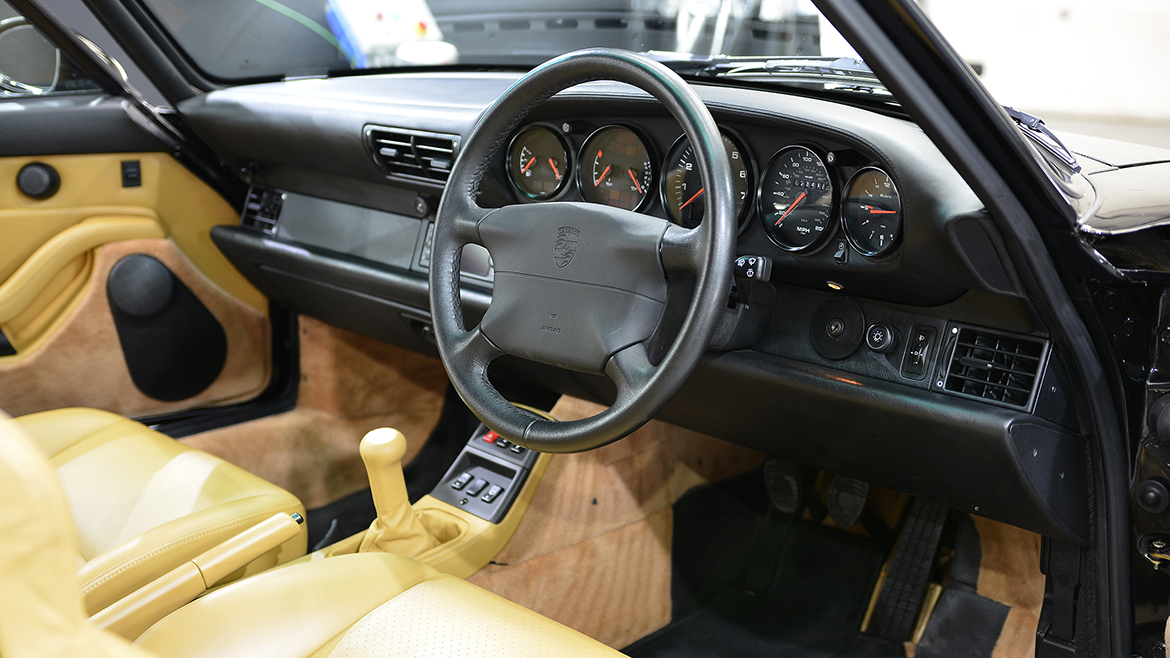 With the final checks and finishes completed the last thing to do was to give the flawless paintwork a final wipe down with Swissvax Quick Finish.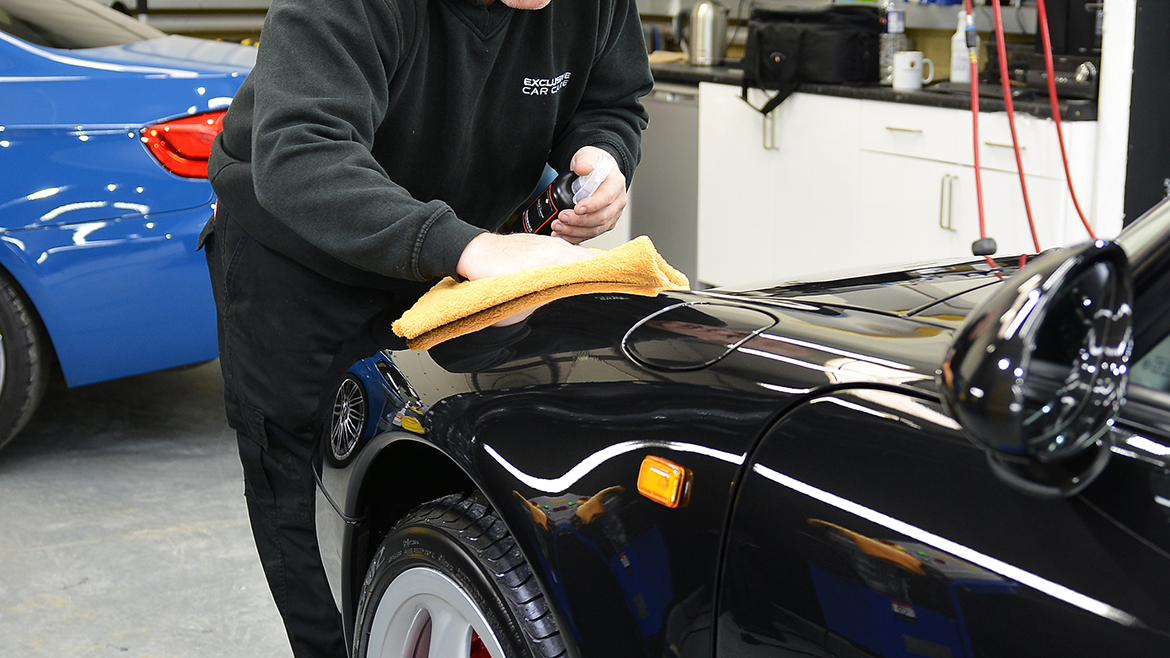 And here is the end result after fours days of work….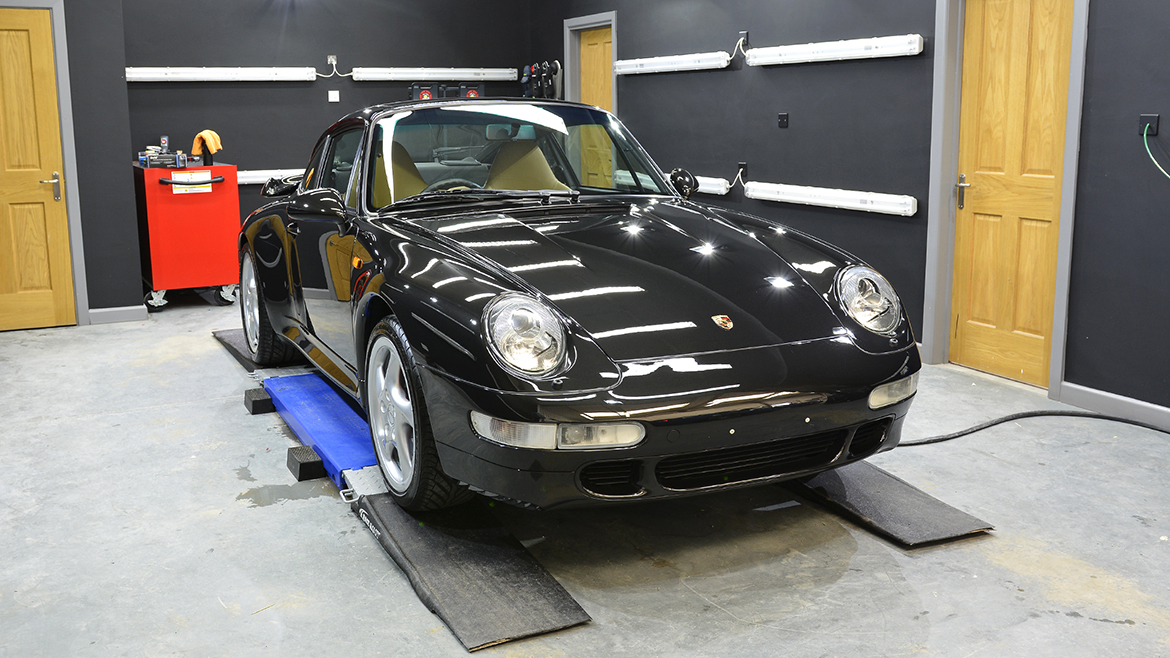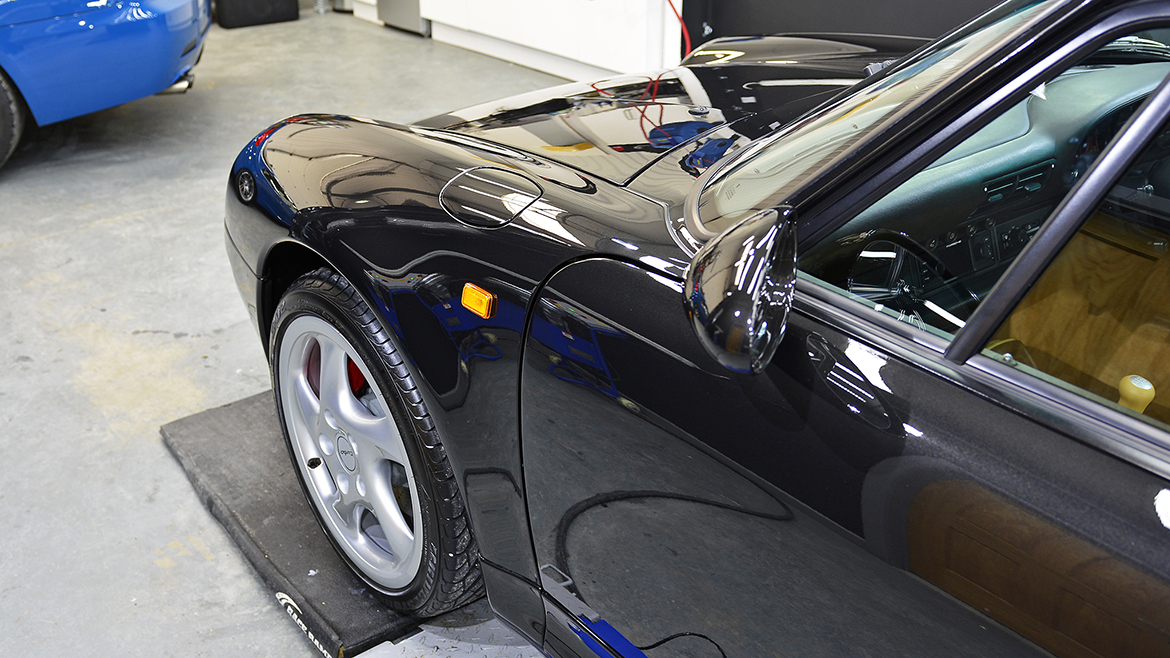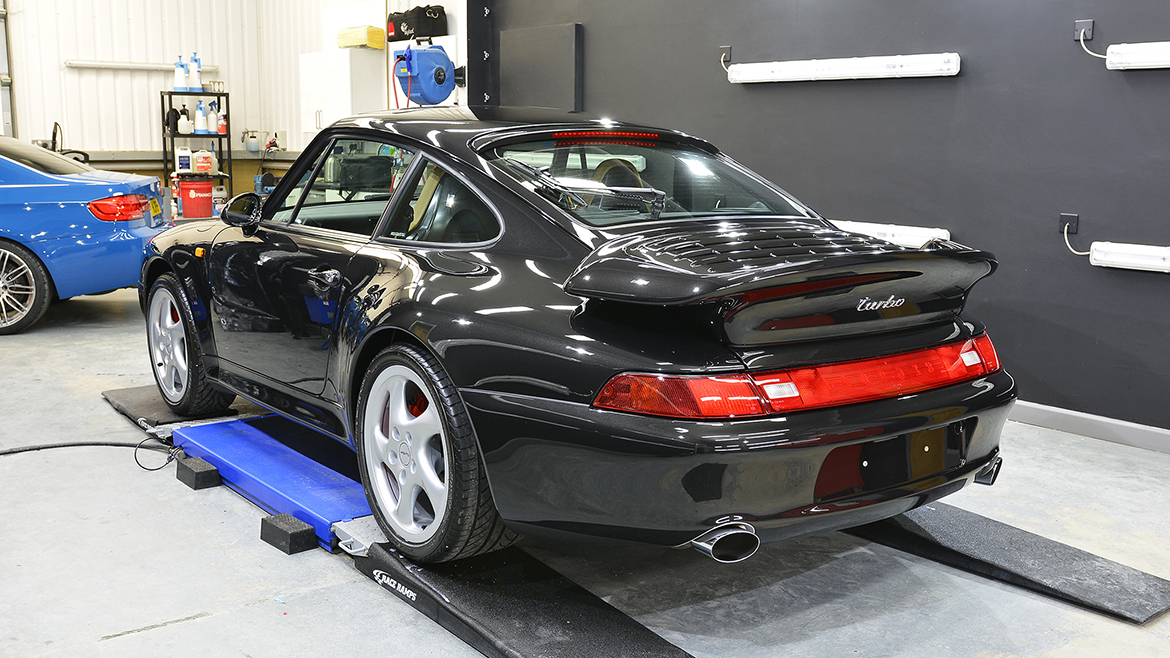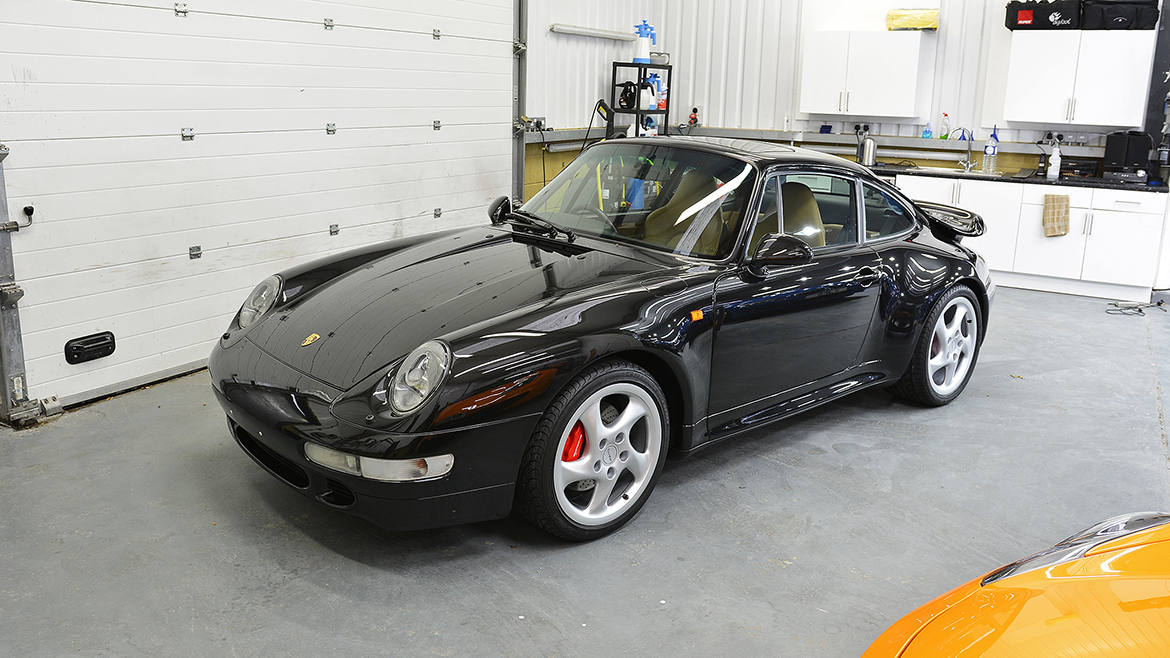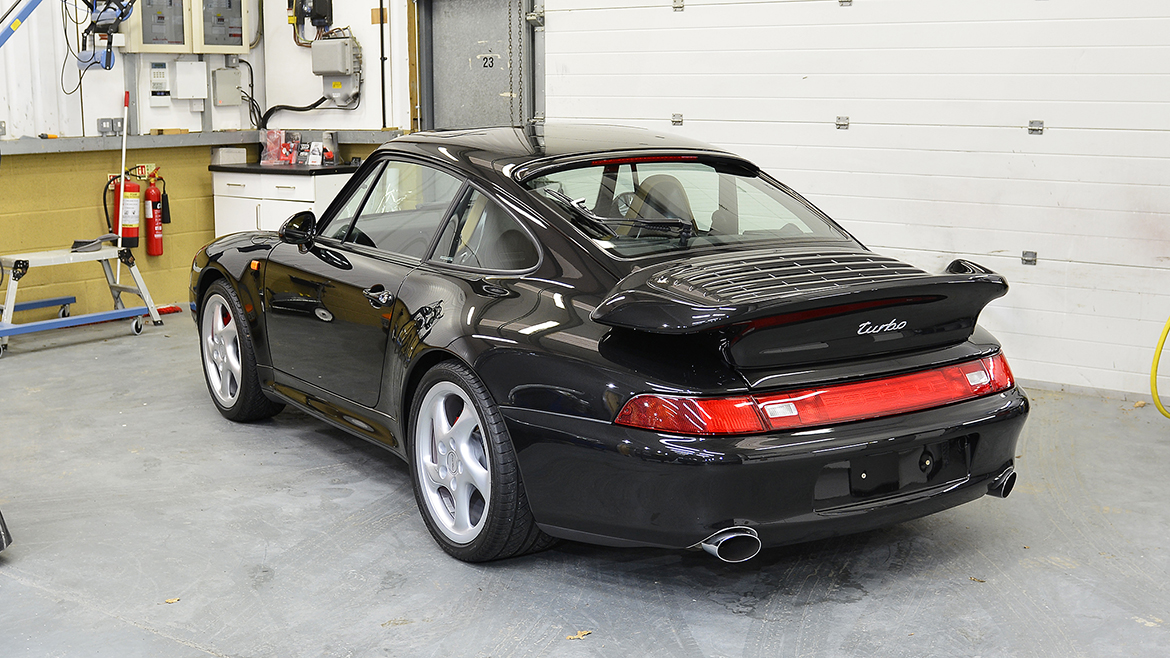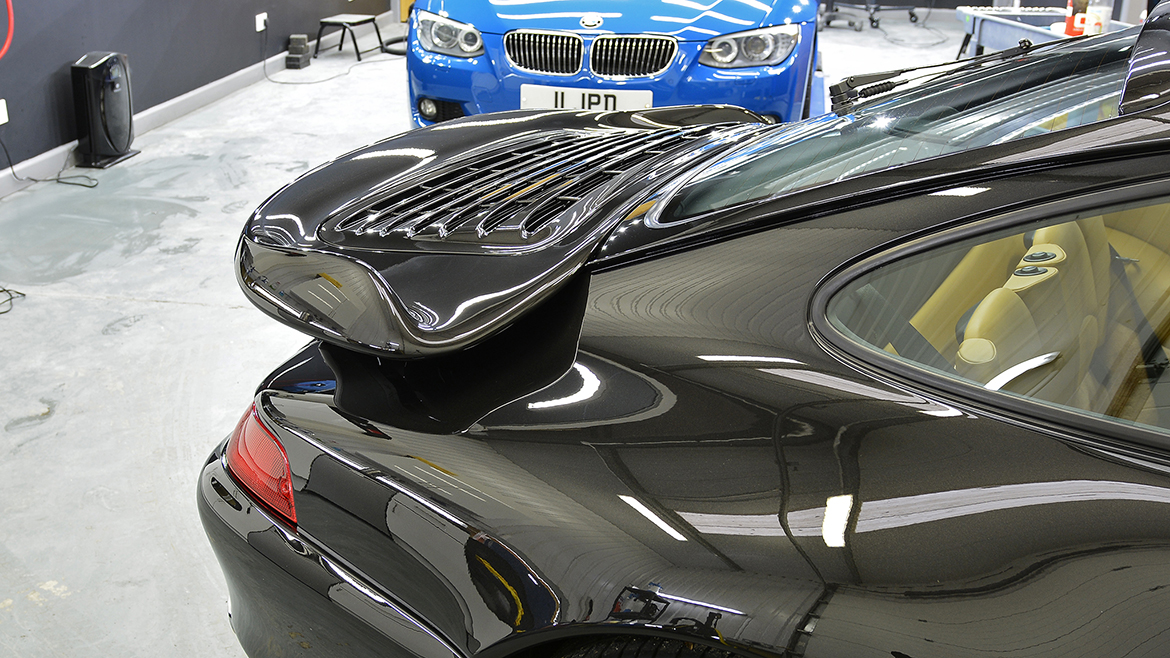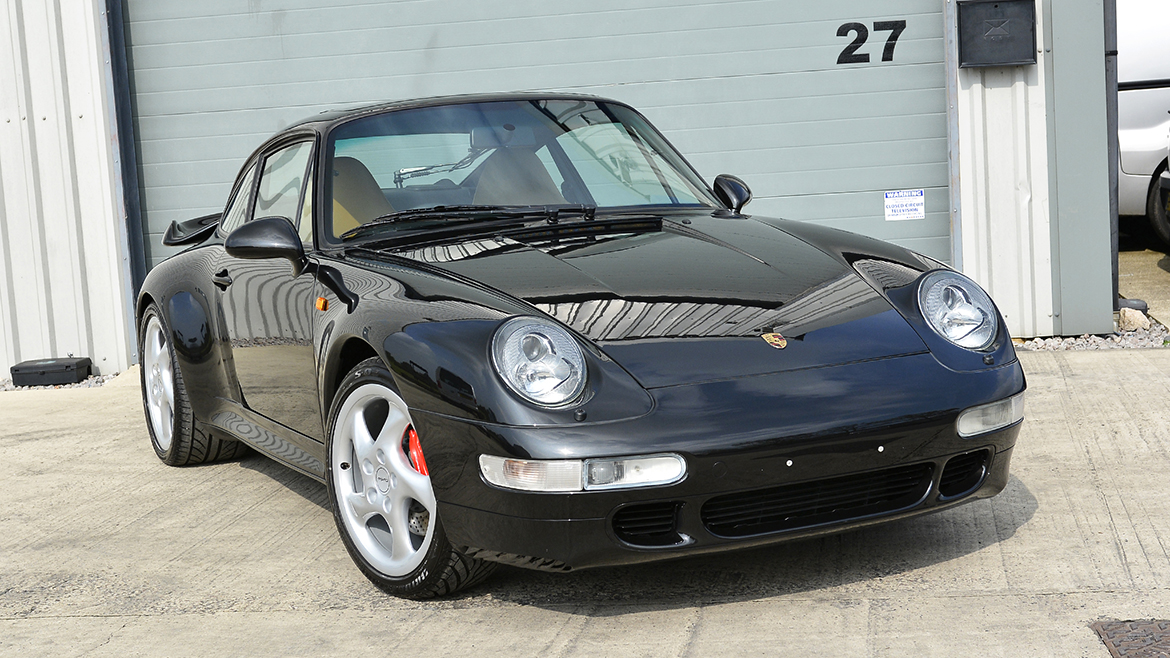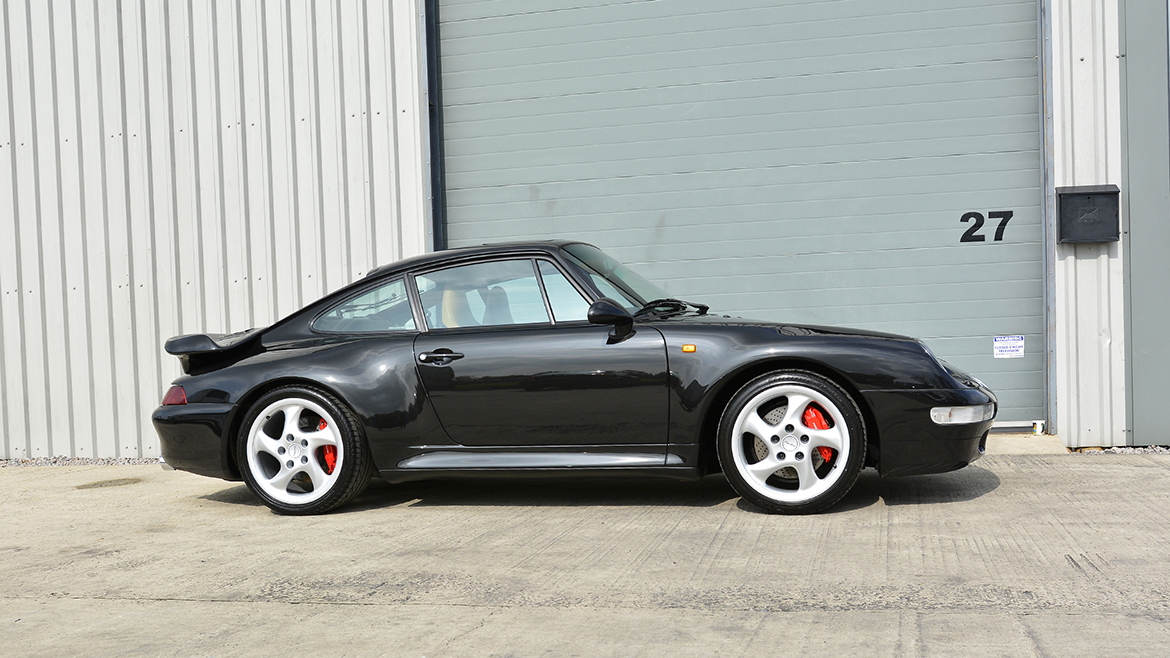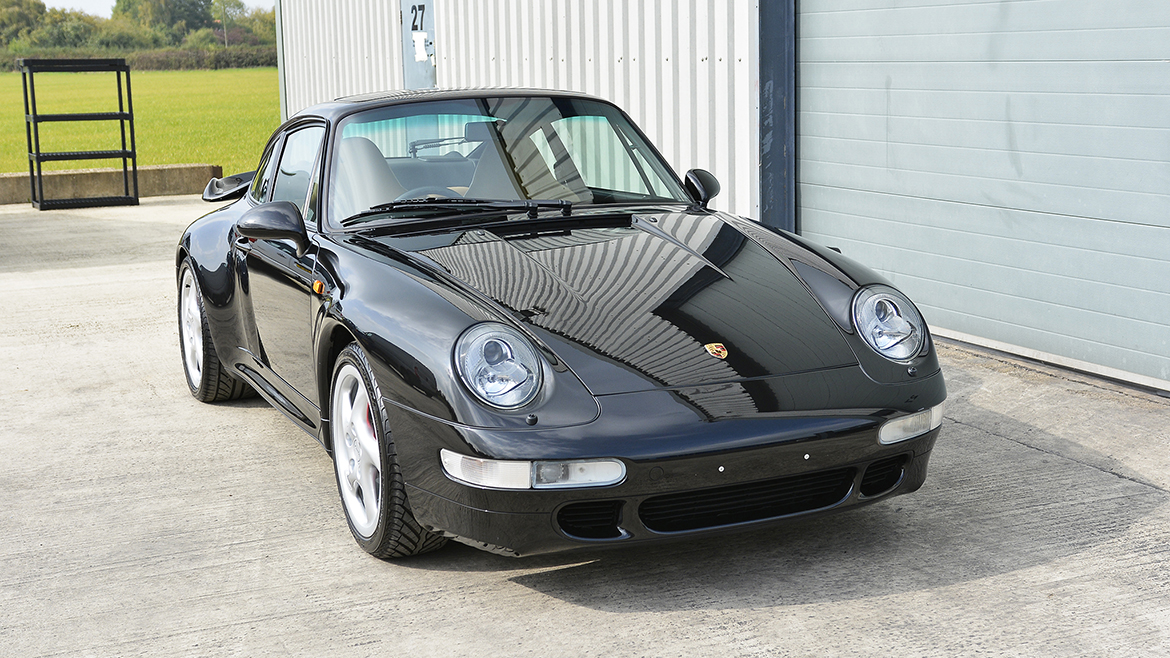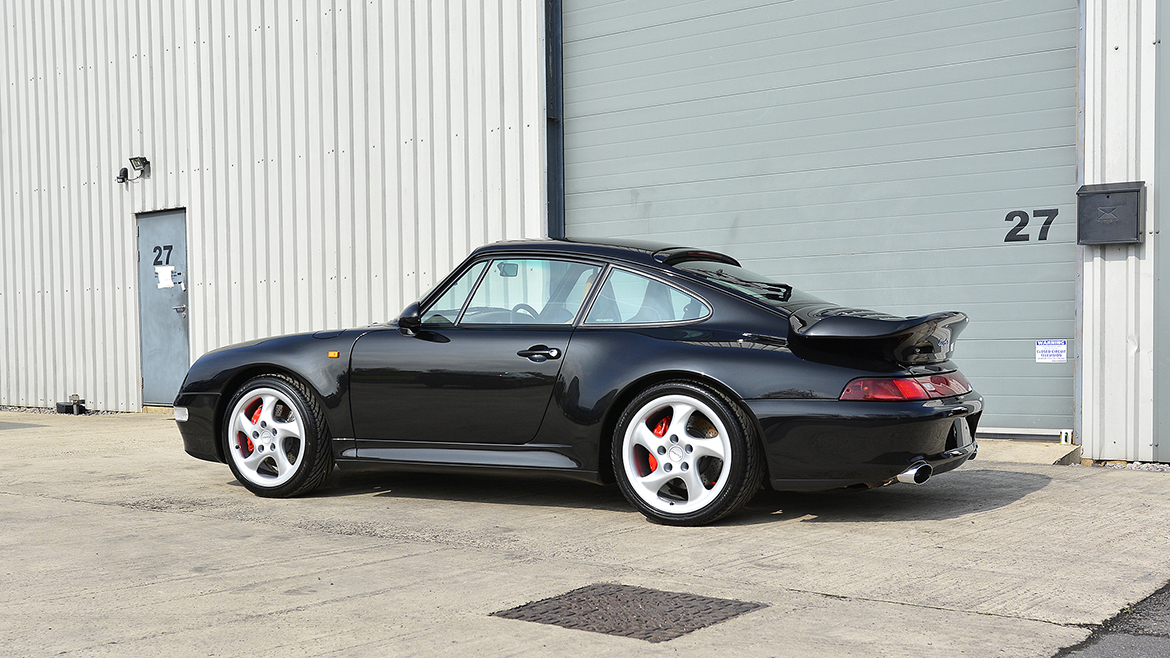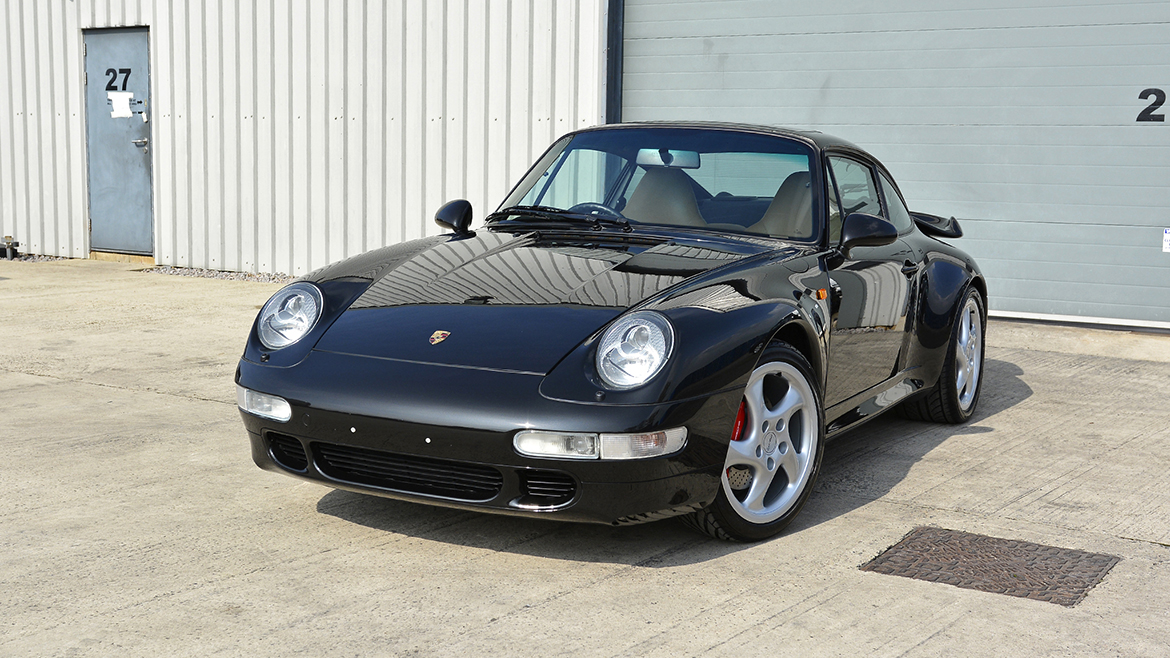 If you are a Porsche owner and are looking to have your car brought up to a high standard please do not hesitate in contacting for us on 01225 571161 or email justin@exclusivecarcare.co.uk for a quotation.