The limited-edition Turbo S was the last – and best – of the 996 Turbos. It comes as standard with the X50 Powerkit, which raises power 30bhp to 450bhp, with 620Nm of torque. 0-62mph takes 4.1 seconds and the top speed is 191 mph.
The owner of this 2005 Porsche 996 Turbo S in Dark Olive Metallic was looking to make an improvement on the paint finish so booked it in for our Paint Correction Treatment.
The treatment began with the car given a pre-clean using Gtechniq Citrus Foam.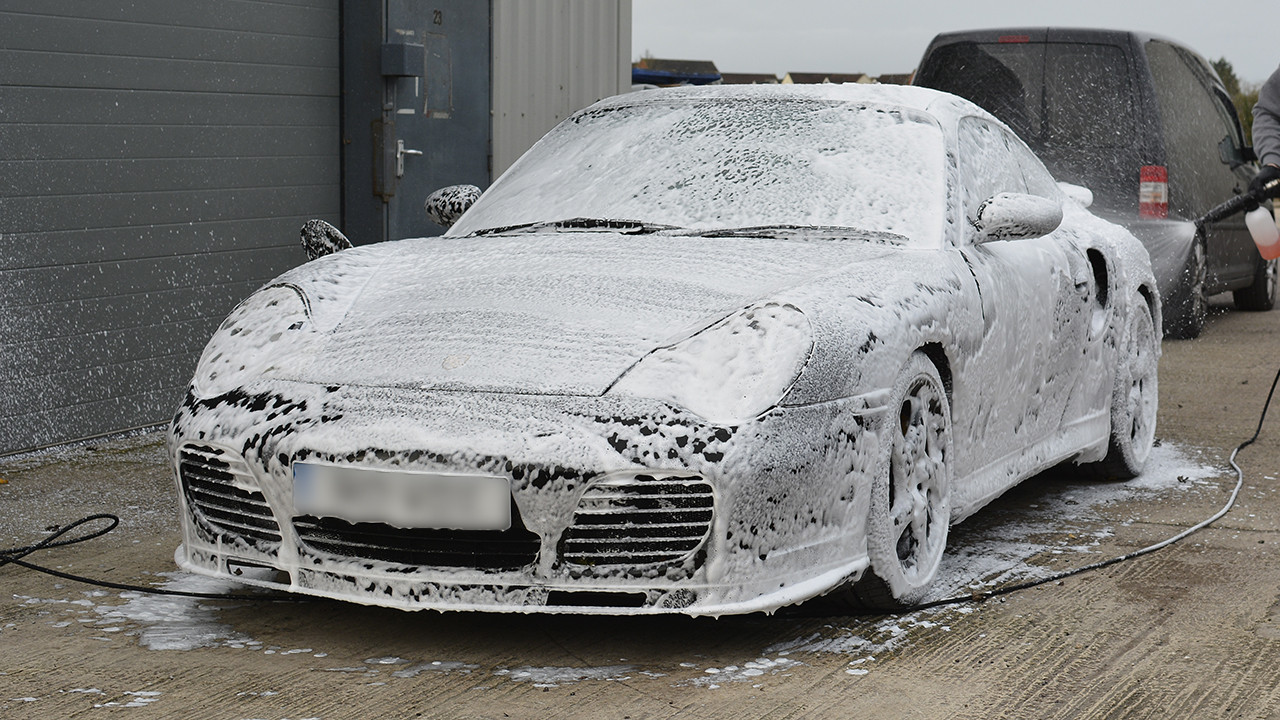 Exterior plastics and dirt traps cleaned with a Degreaser and brush.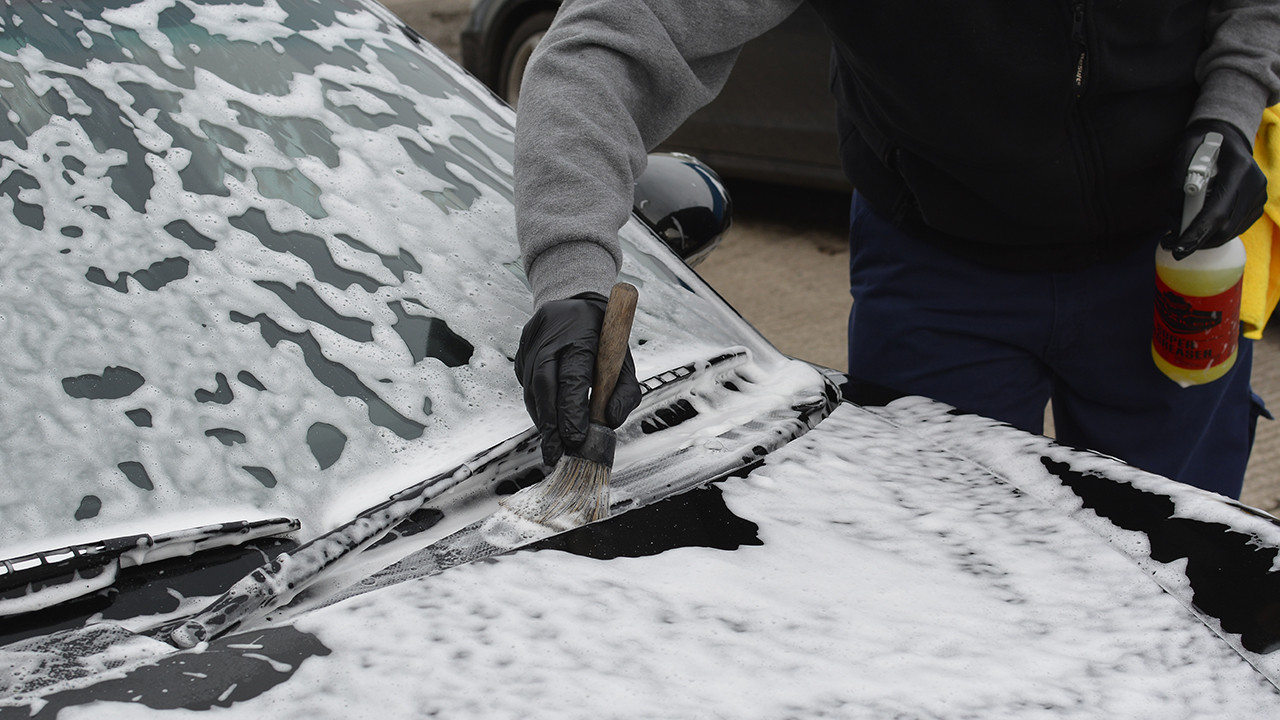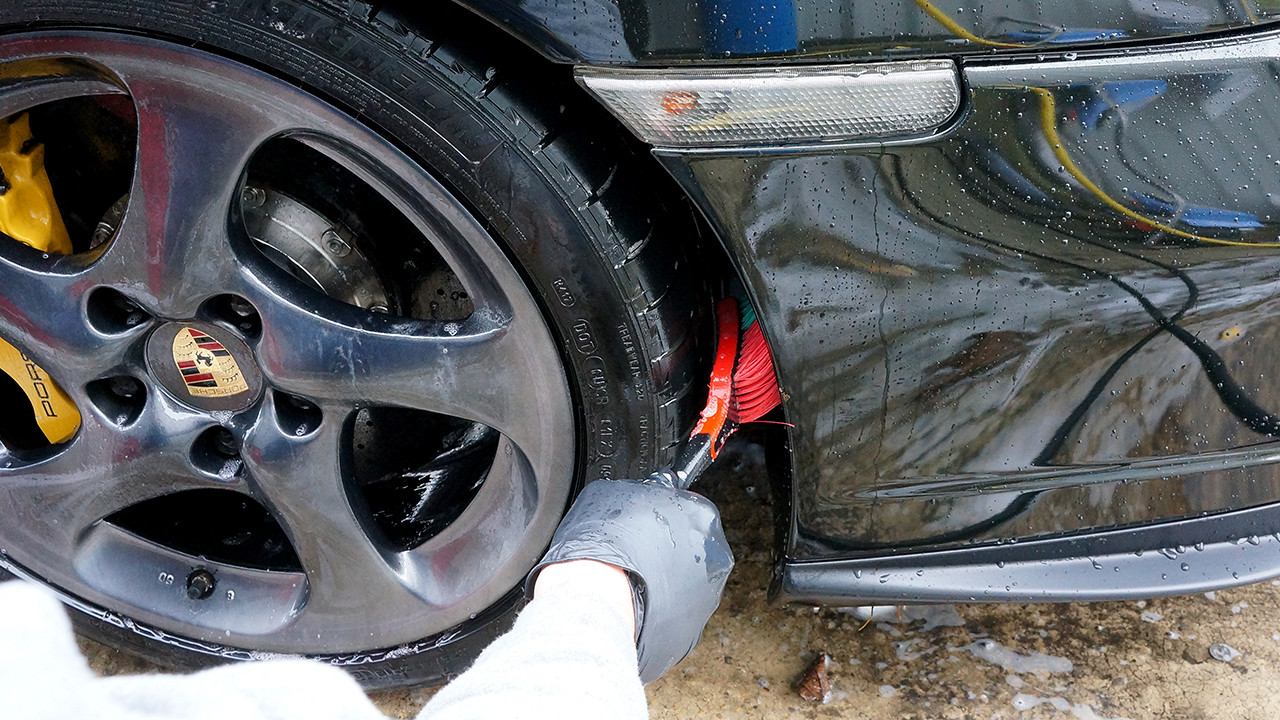 Thorough wash using Gtechniq G-Wash and a  Microfiber Madness Incredimitt Wash Mitt.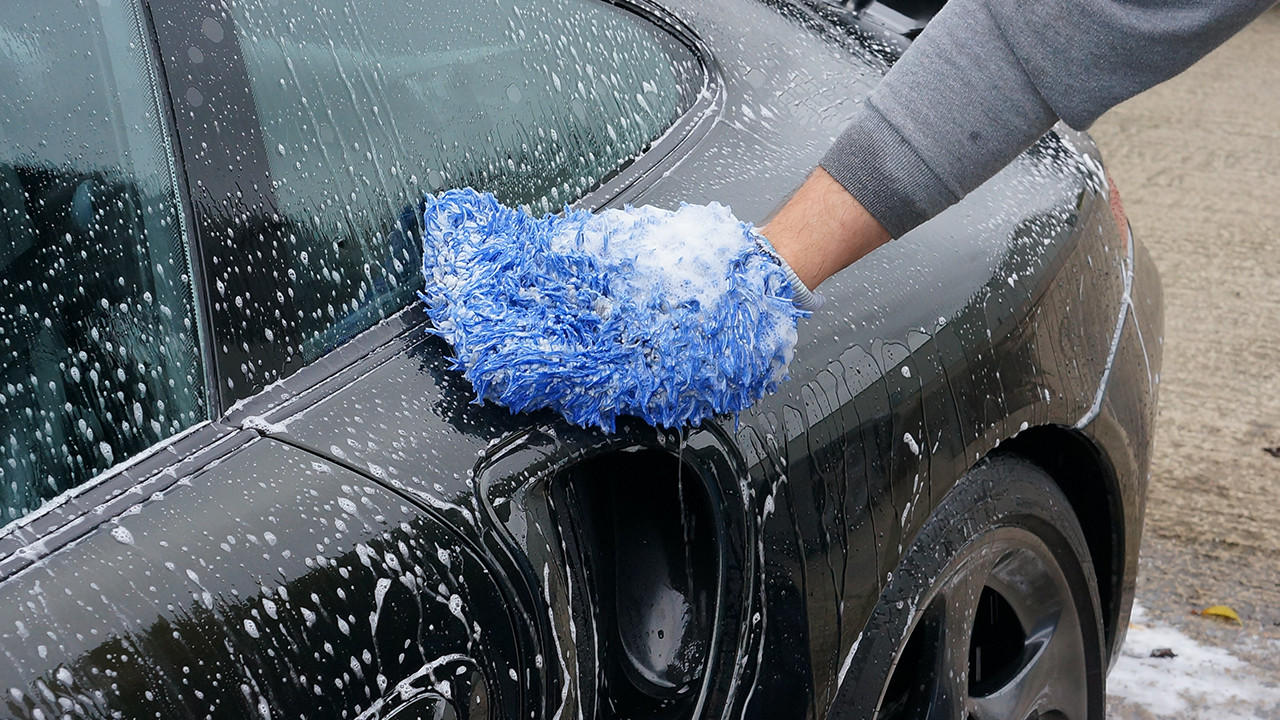 Once washed I then removed all the tar from the paint using Autosmart Tardis and this was then followed up with a clay cloth to further remove any other bonded contaminants.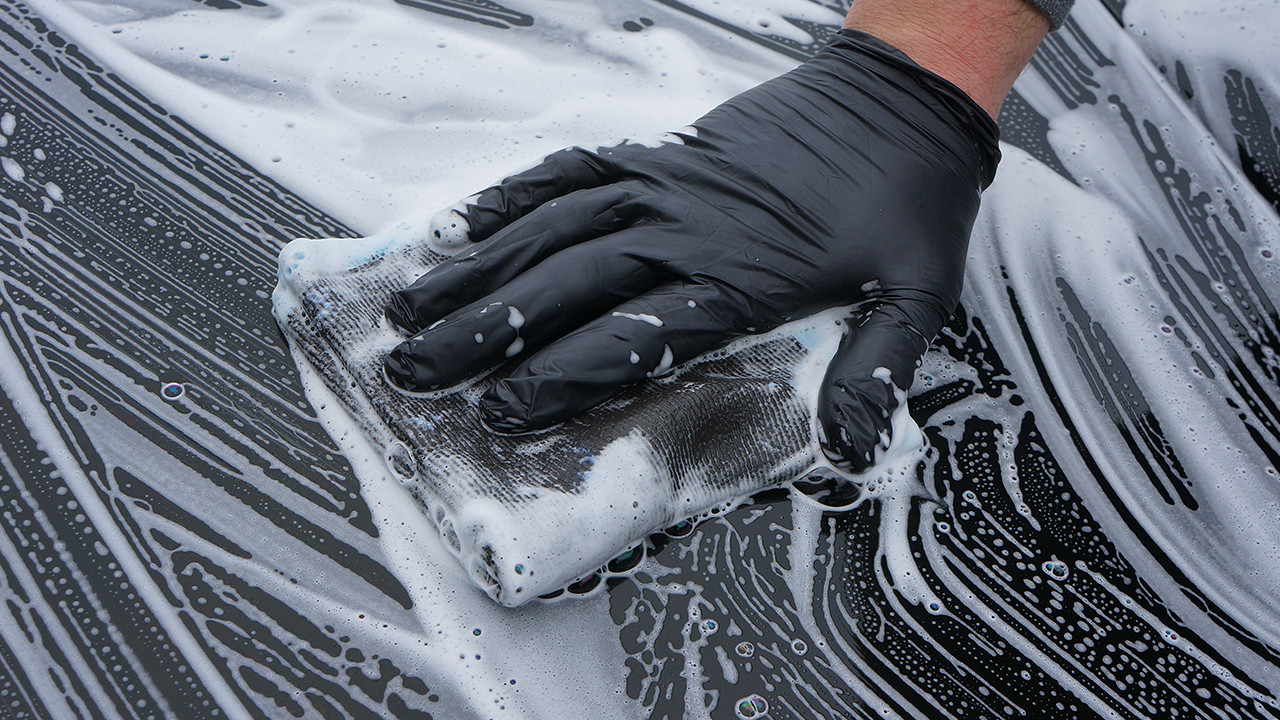 Engine bay steam cleaned, a detailing brush was used where agitation was required.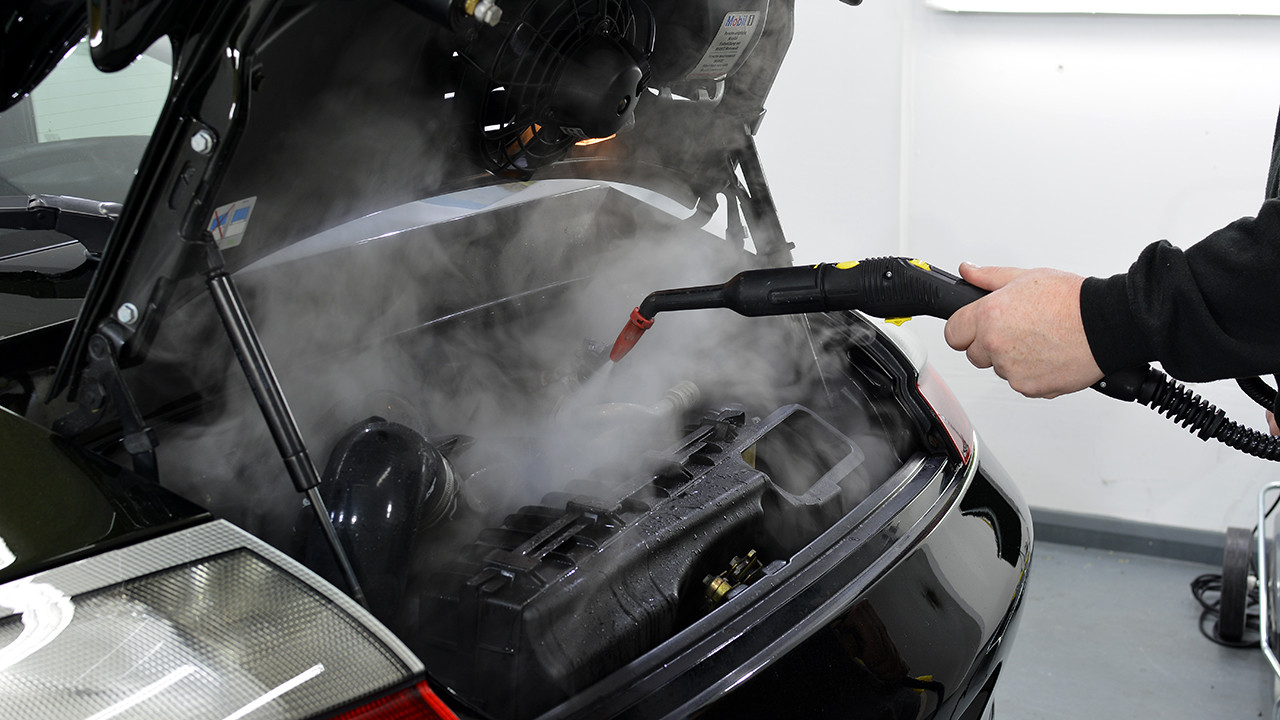 The customer wanted to change the colour of the wheels to gloss black and also wanted the brake calipers changed to red so these where carefully removed from the vehicle.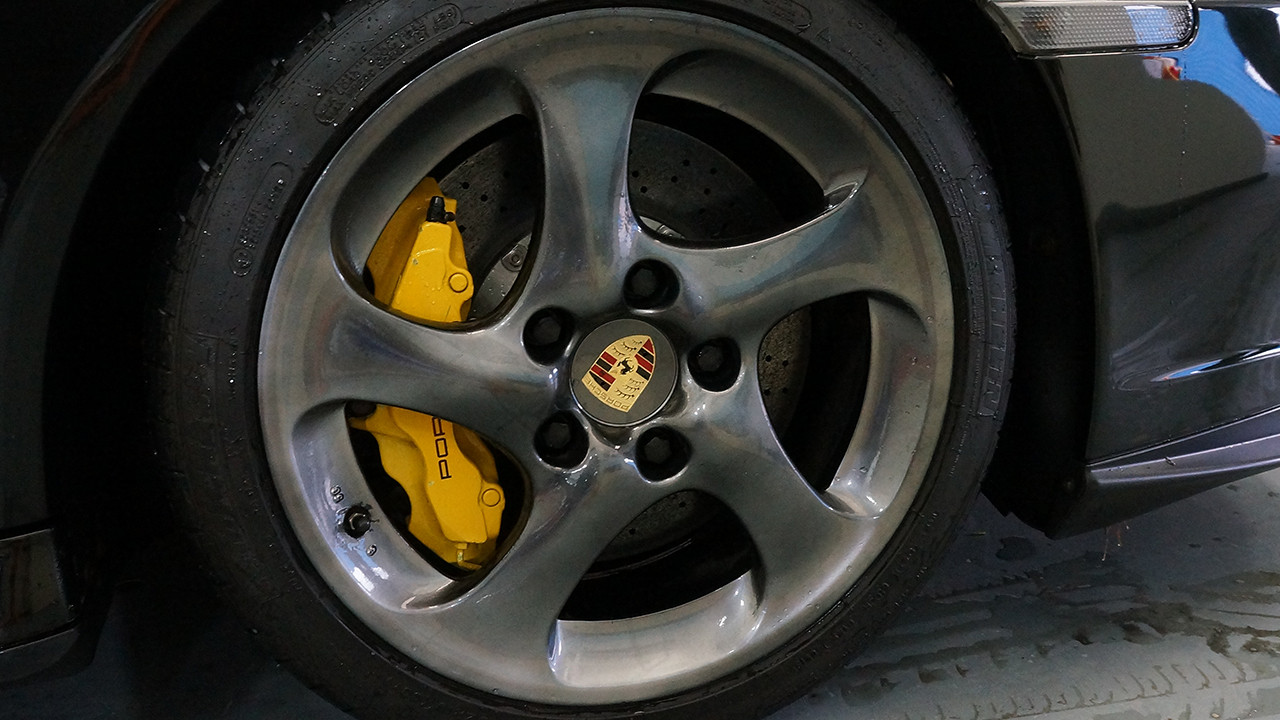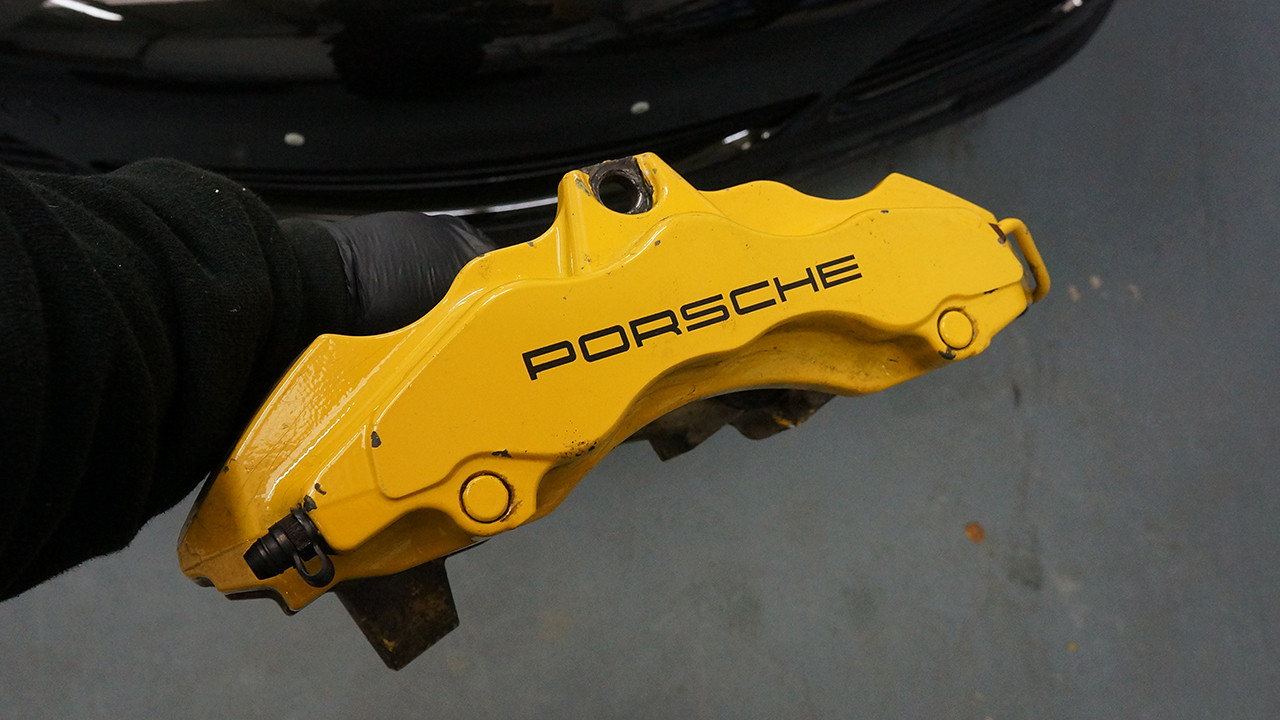 The brake calipers were refurbished which included new fluid seals, dust seals, bleed screws and dust caps. One piston also needed to be replaced as the zircon insert was no longer glued to the main piston so a new piston was fitted.
The wheels and calipers were coated with Gtechniq C5 Wheel Armour which provides a barrier against brake dust and road grime build up.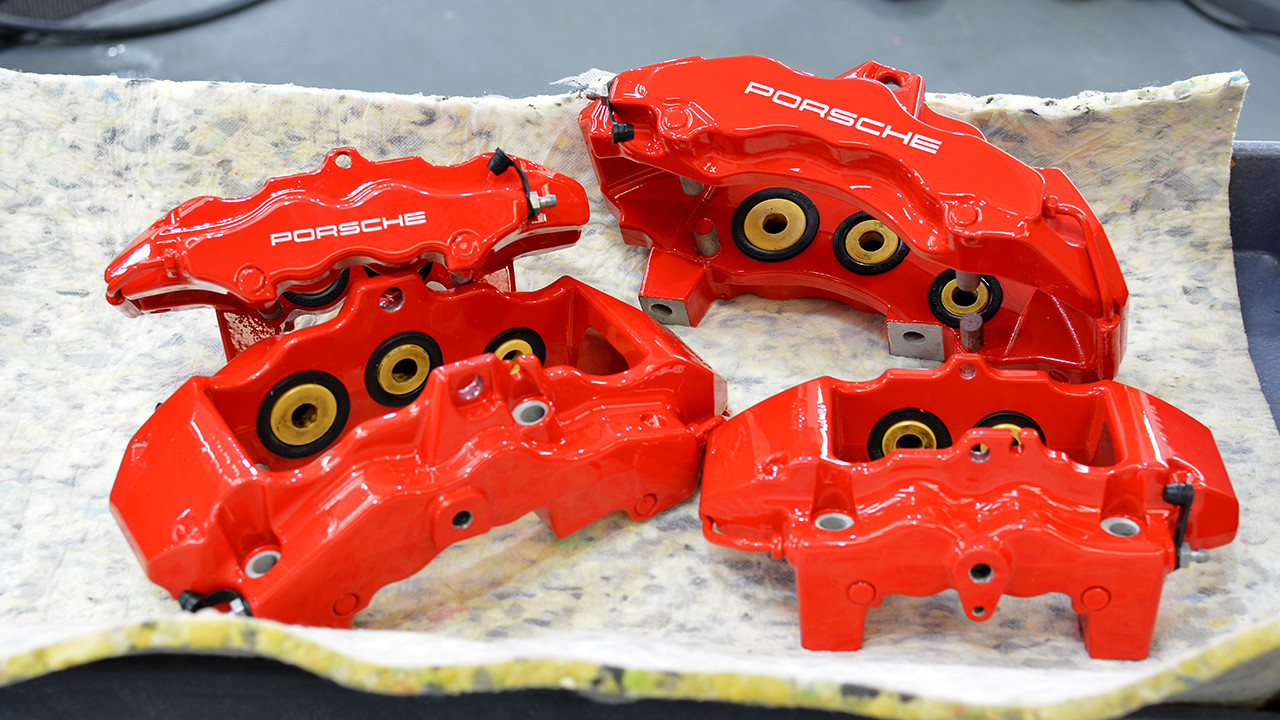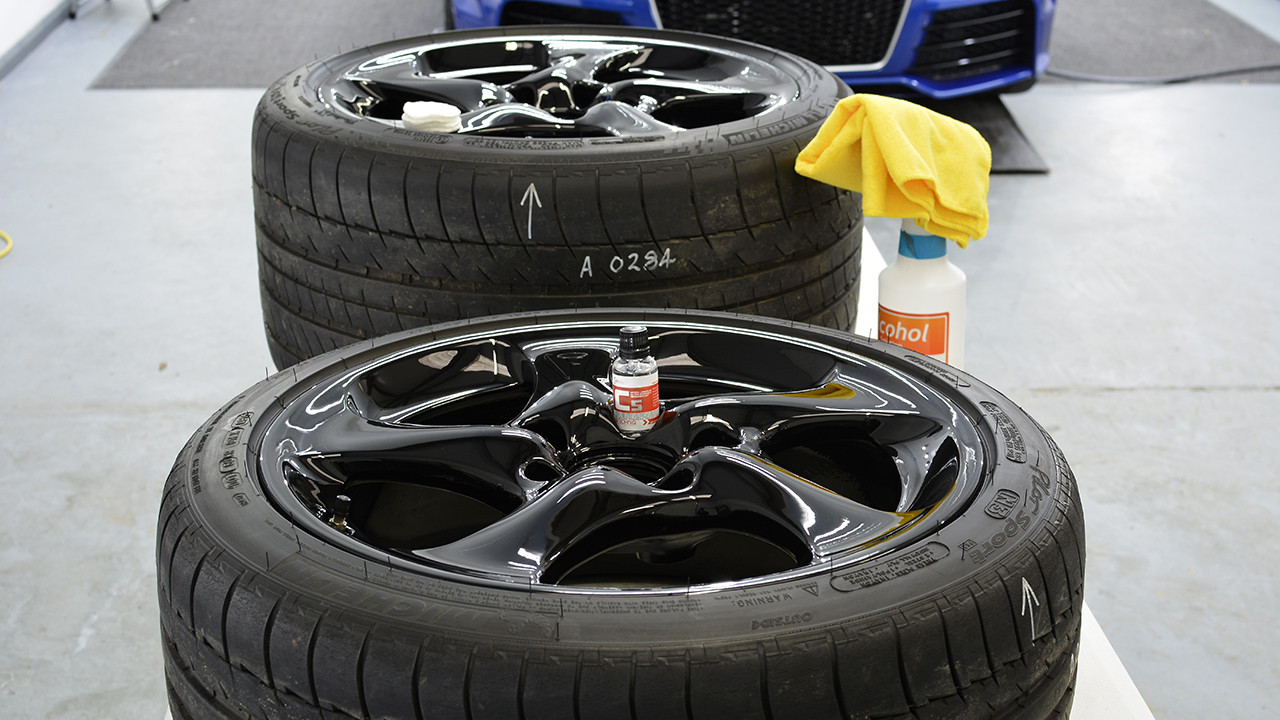 Correction carried out mostly with the RUPES Duetto coupled with Meguiar's DA Microfiber Cutting Discs.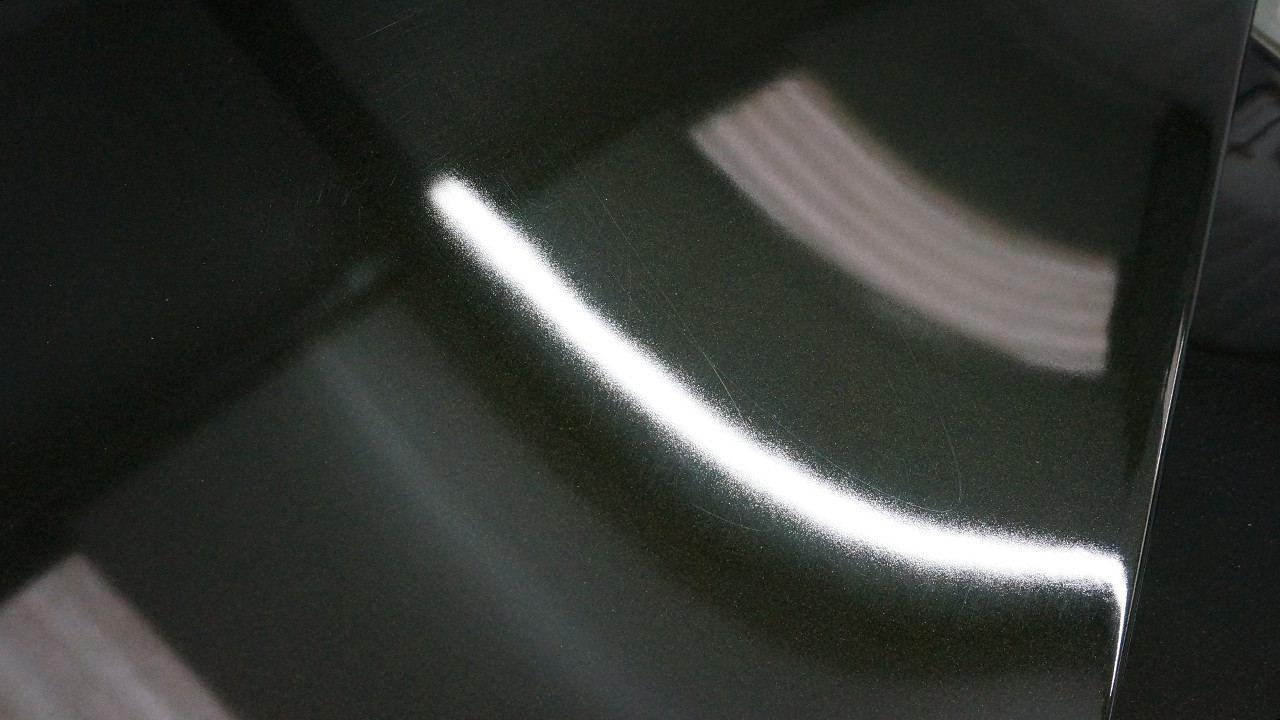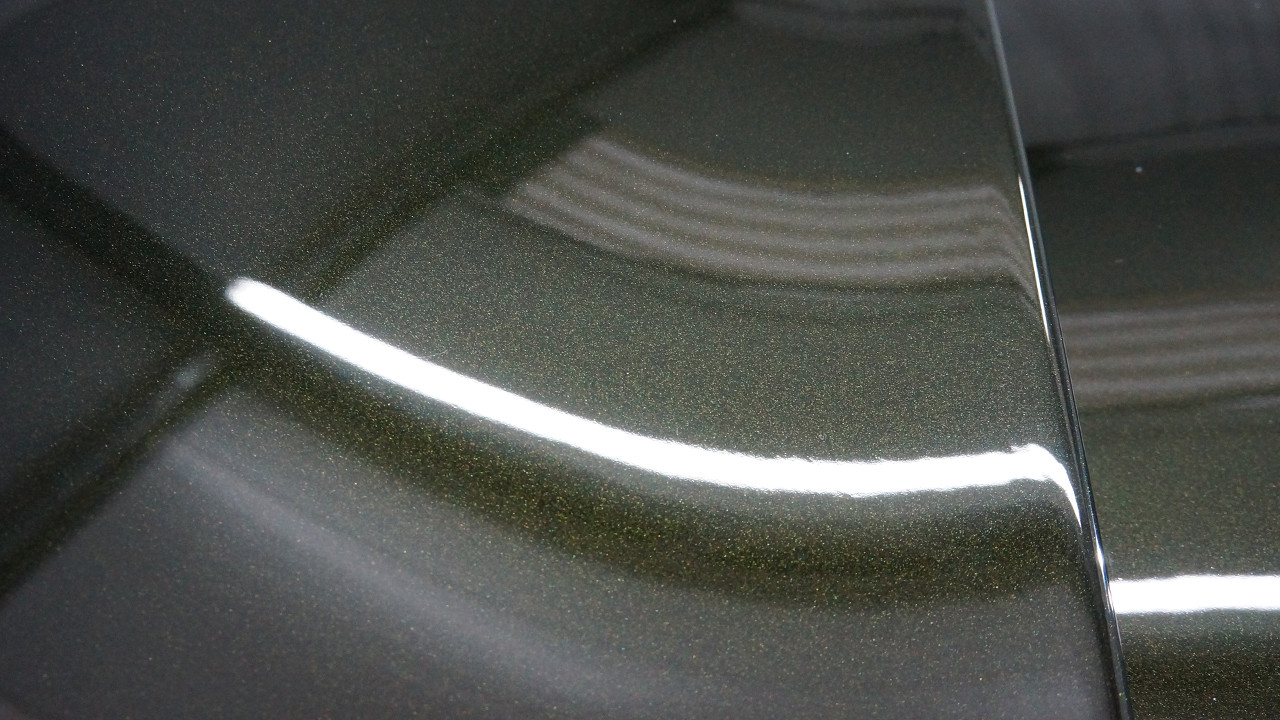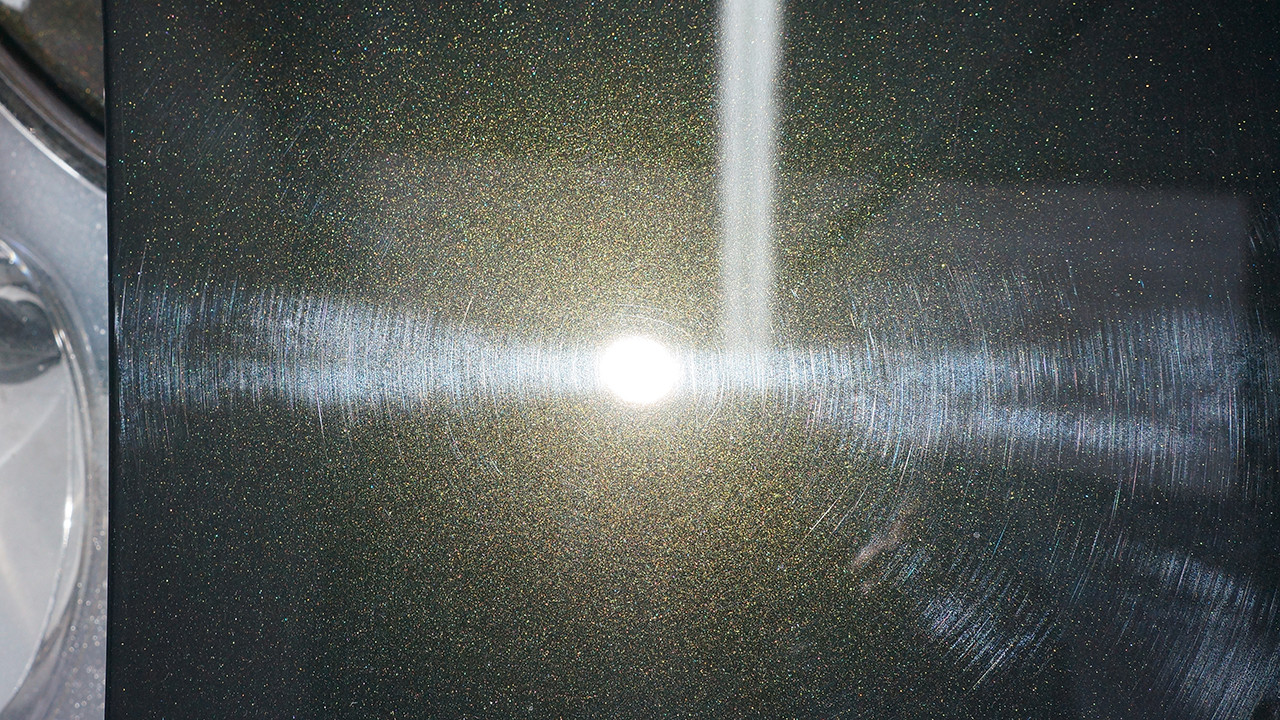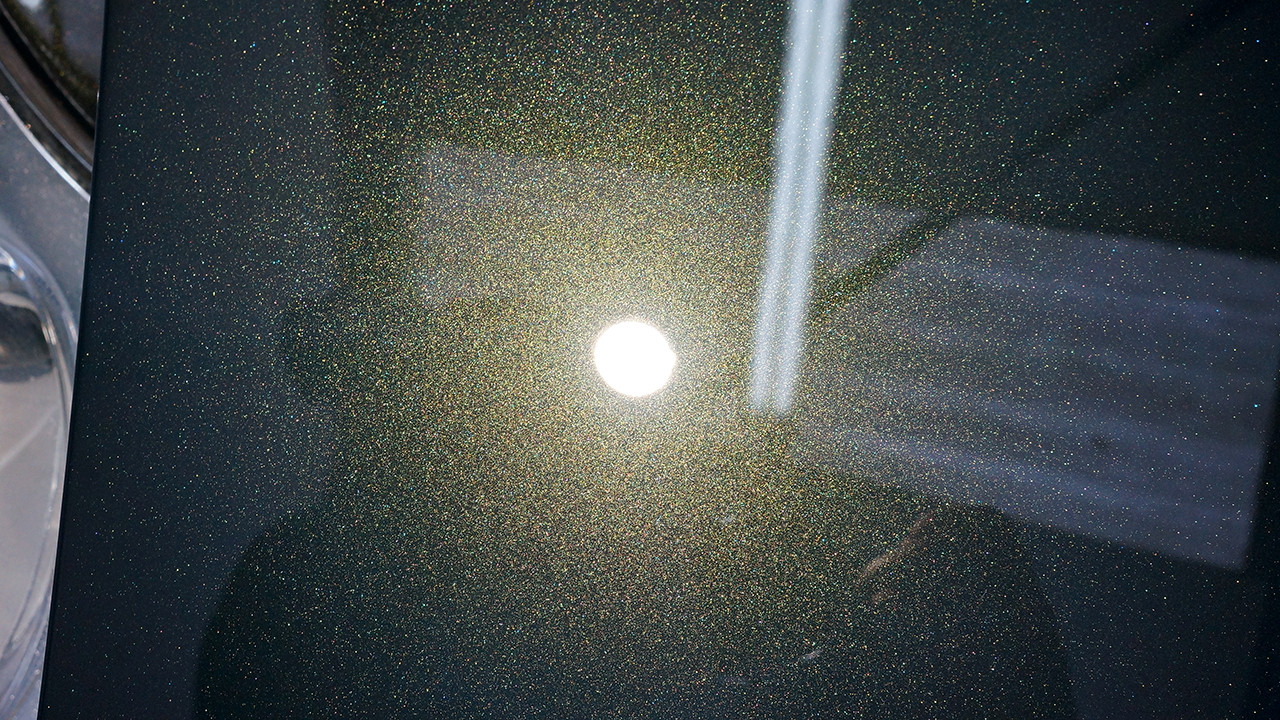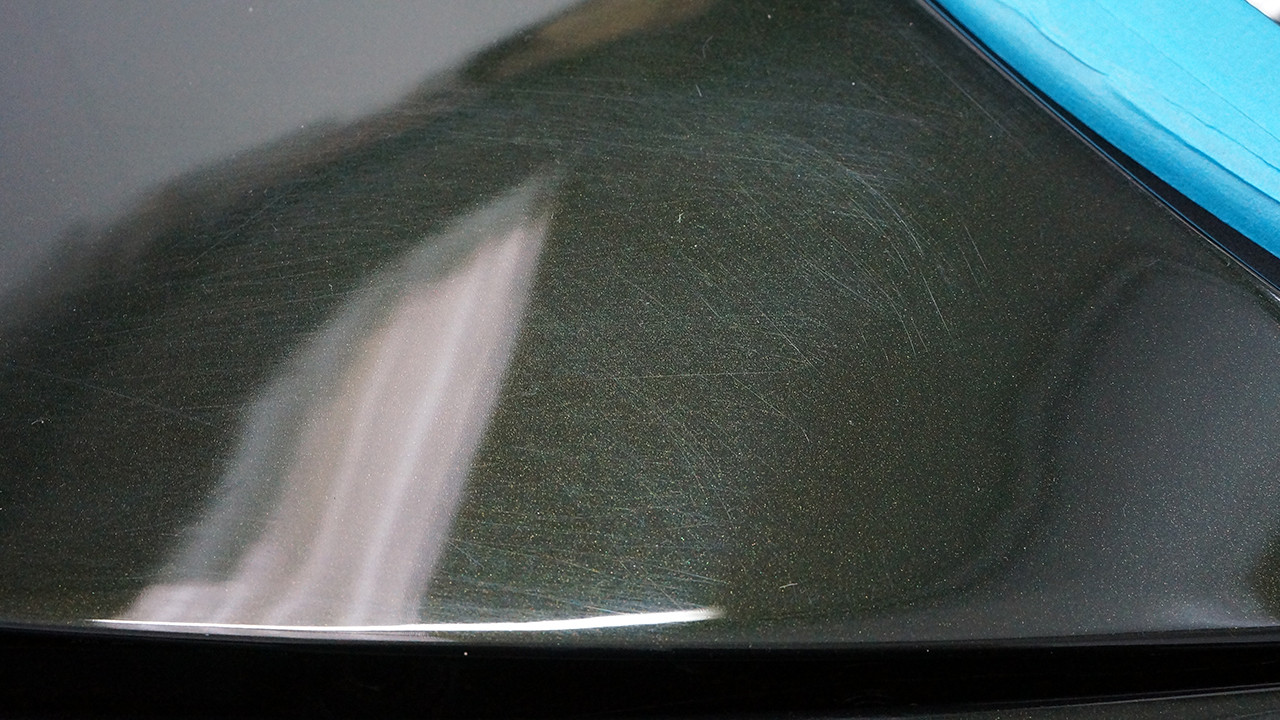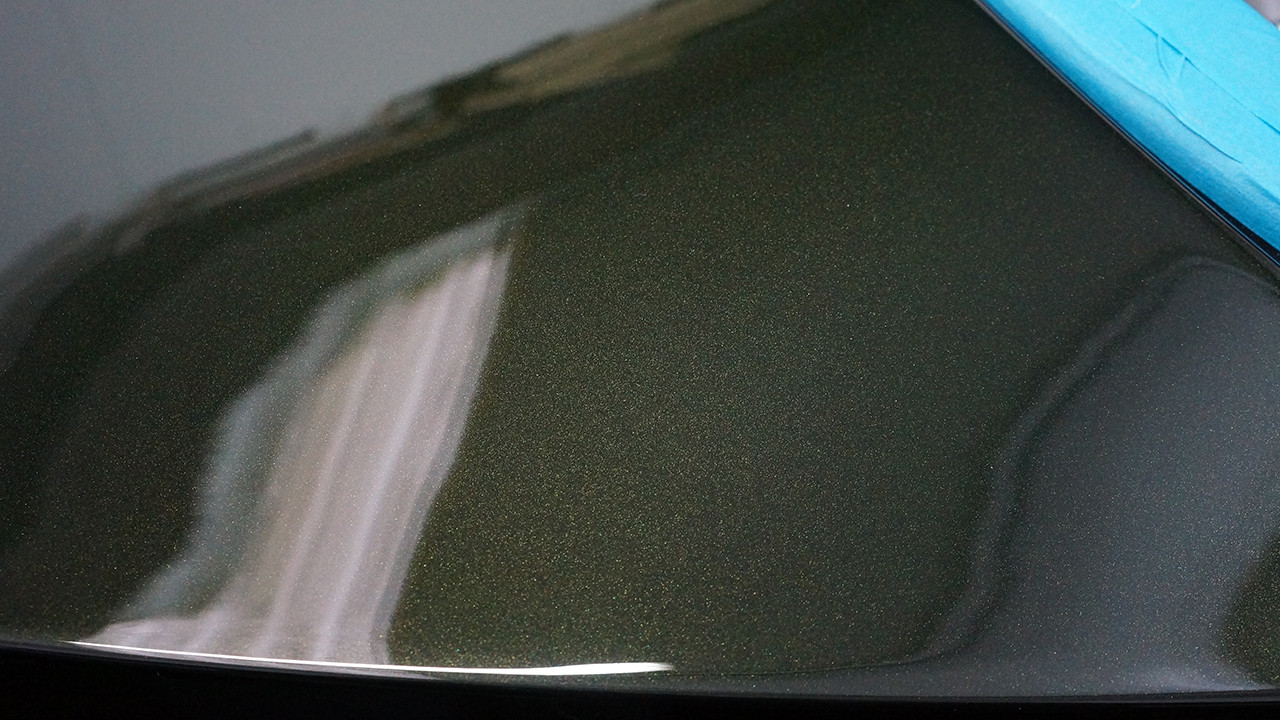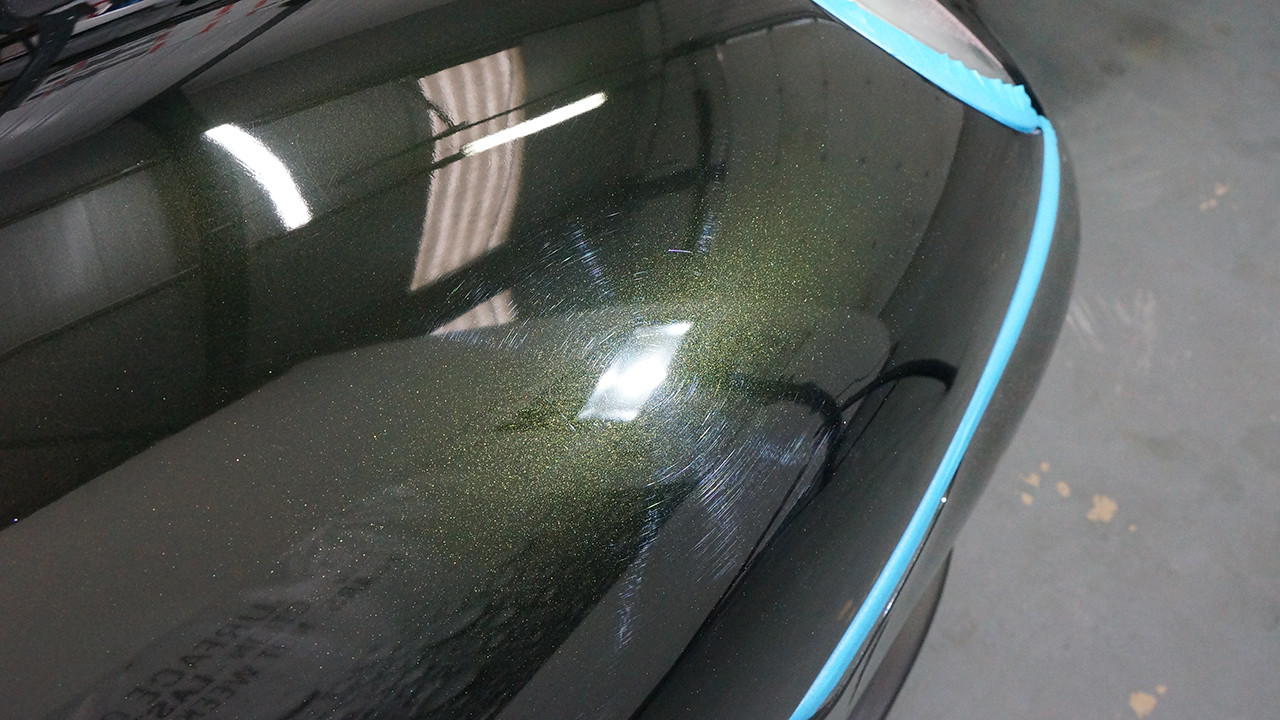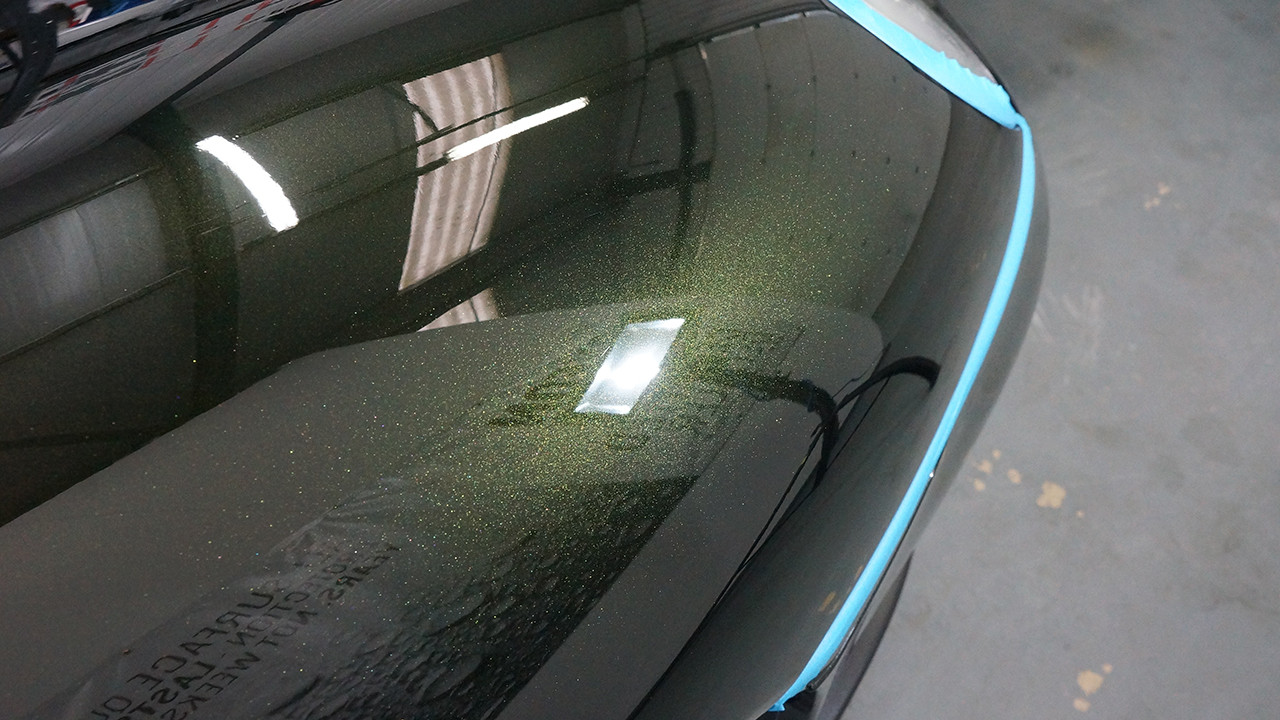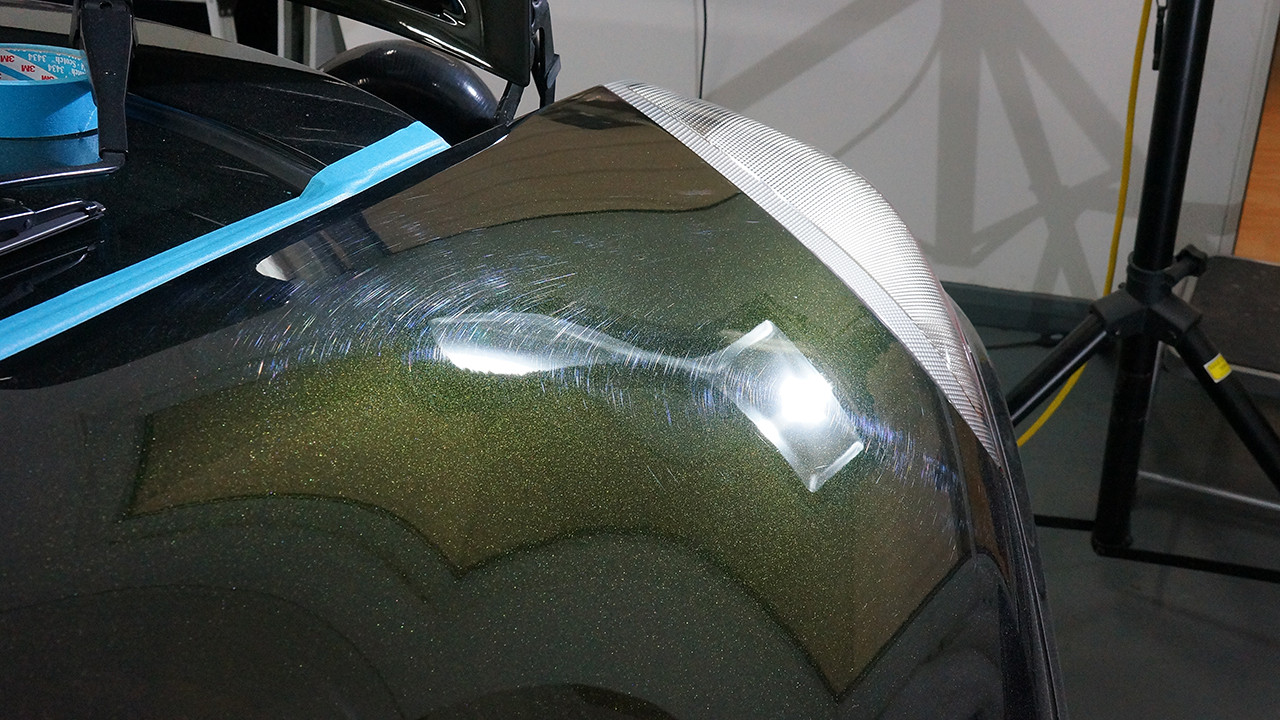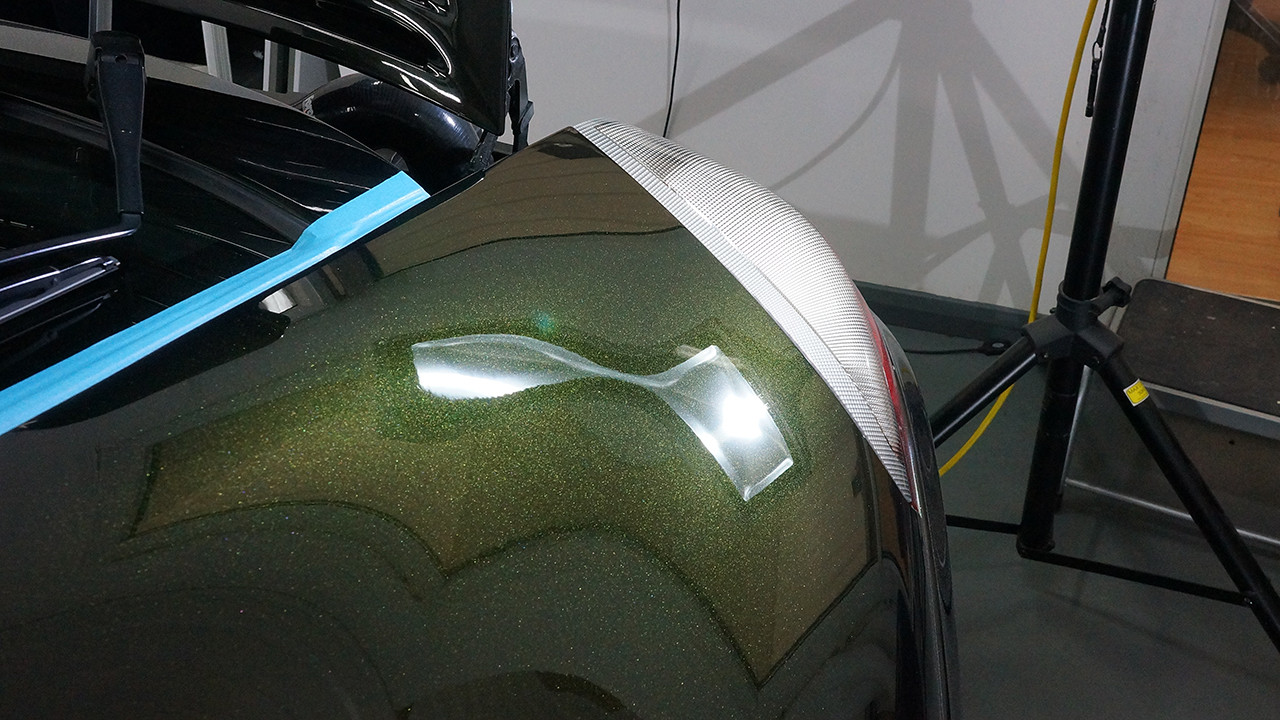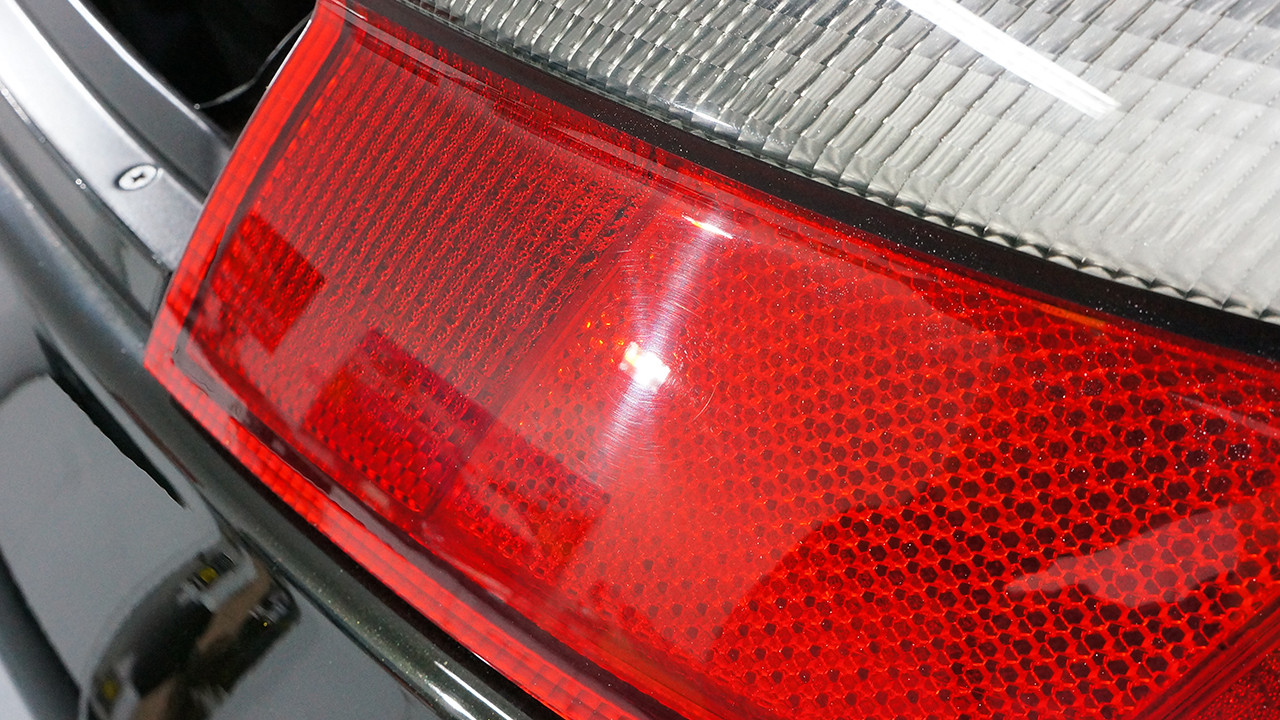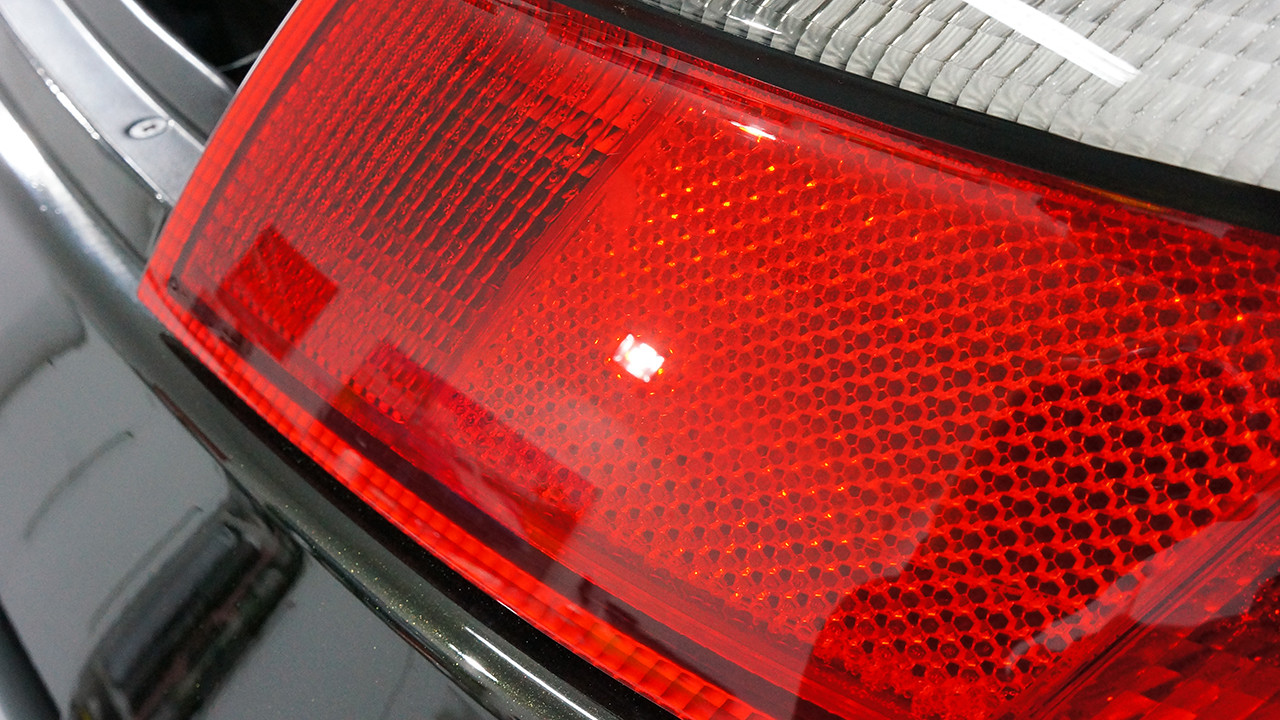 Refining was carried out with the RUPES Diamond Gloss, again via the RUPES Duetto with a finishing pad. This stage really made the metallic flake in the paint "pop".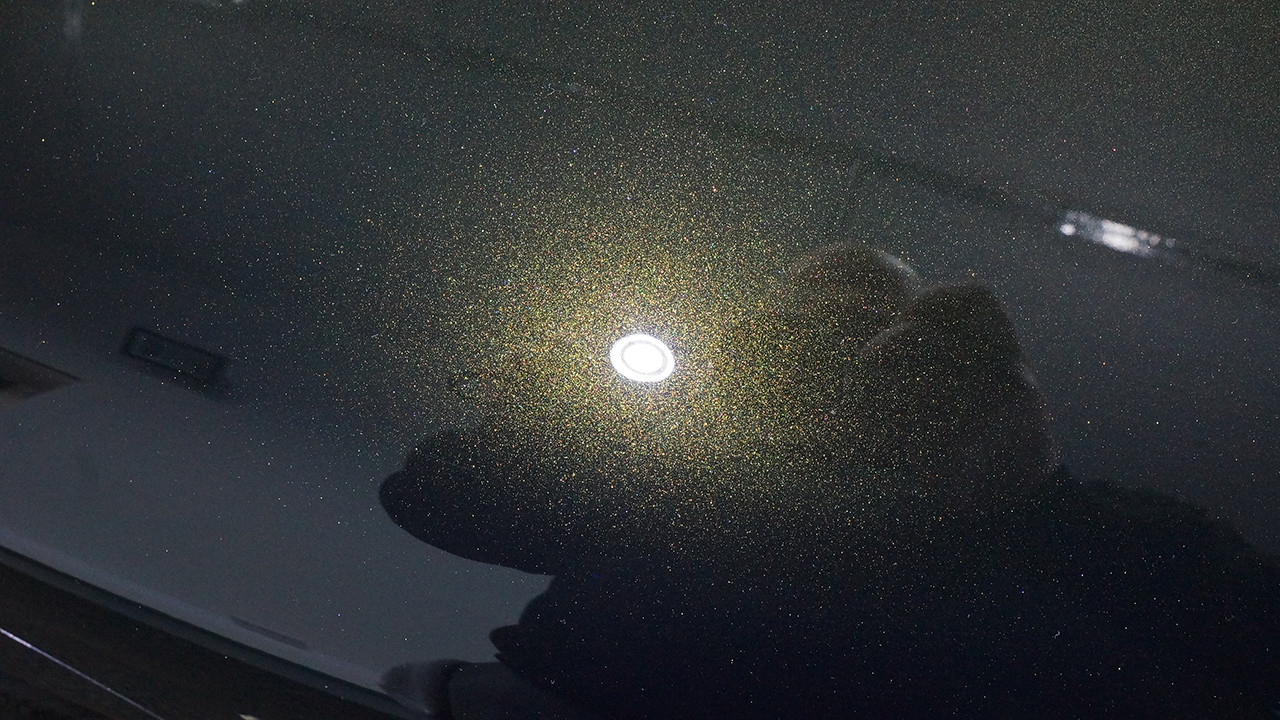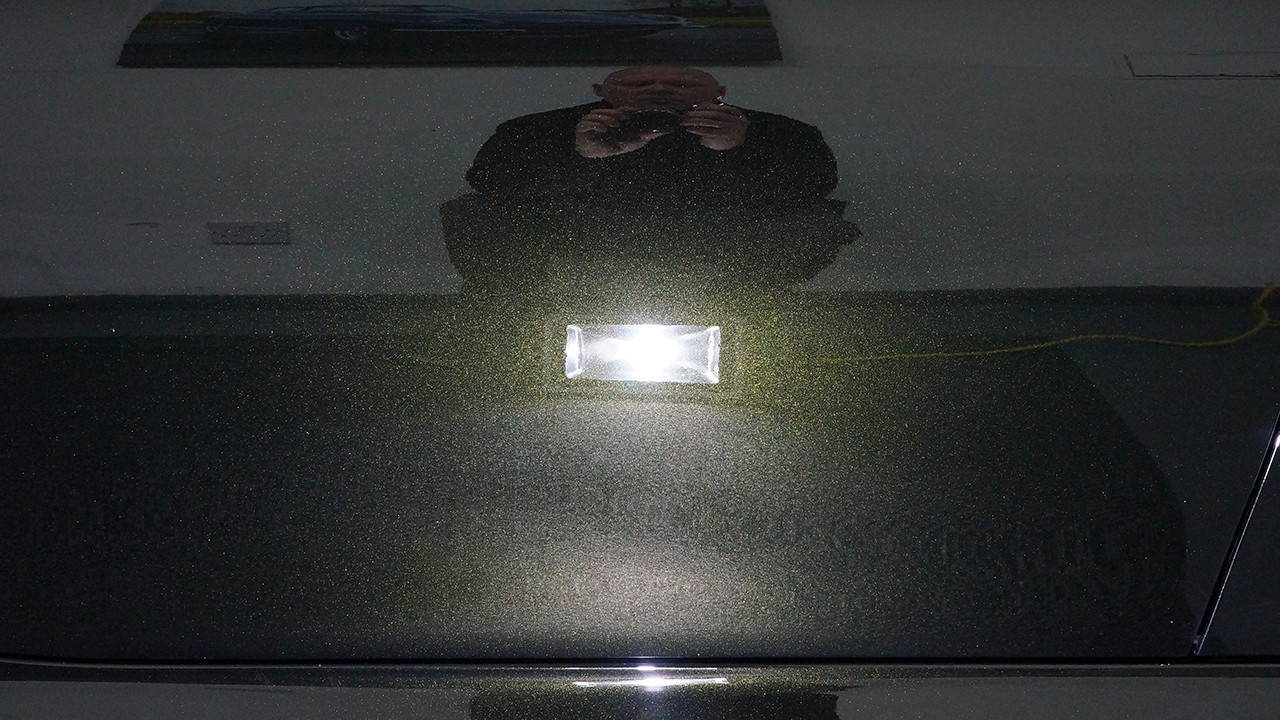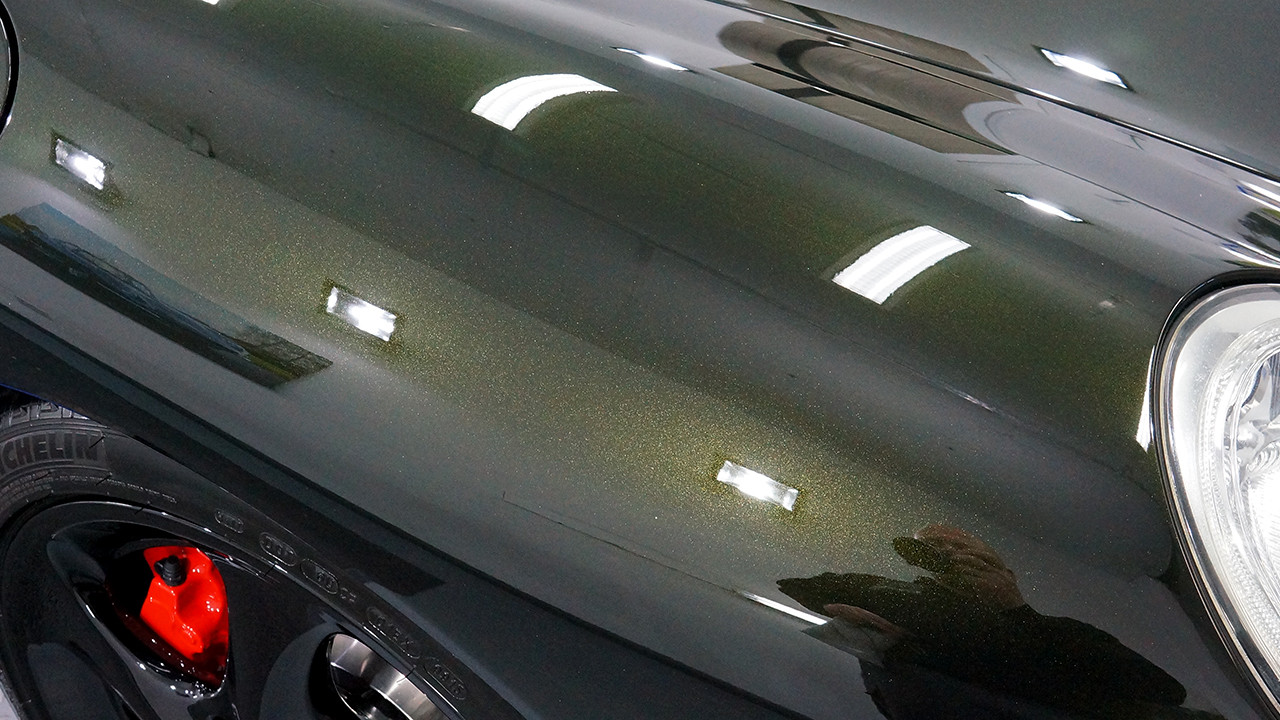 New stone guards using Xpel Ultimate self healing film were fitted.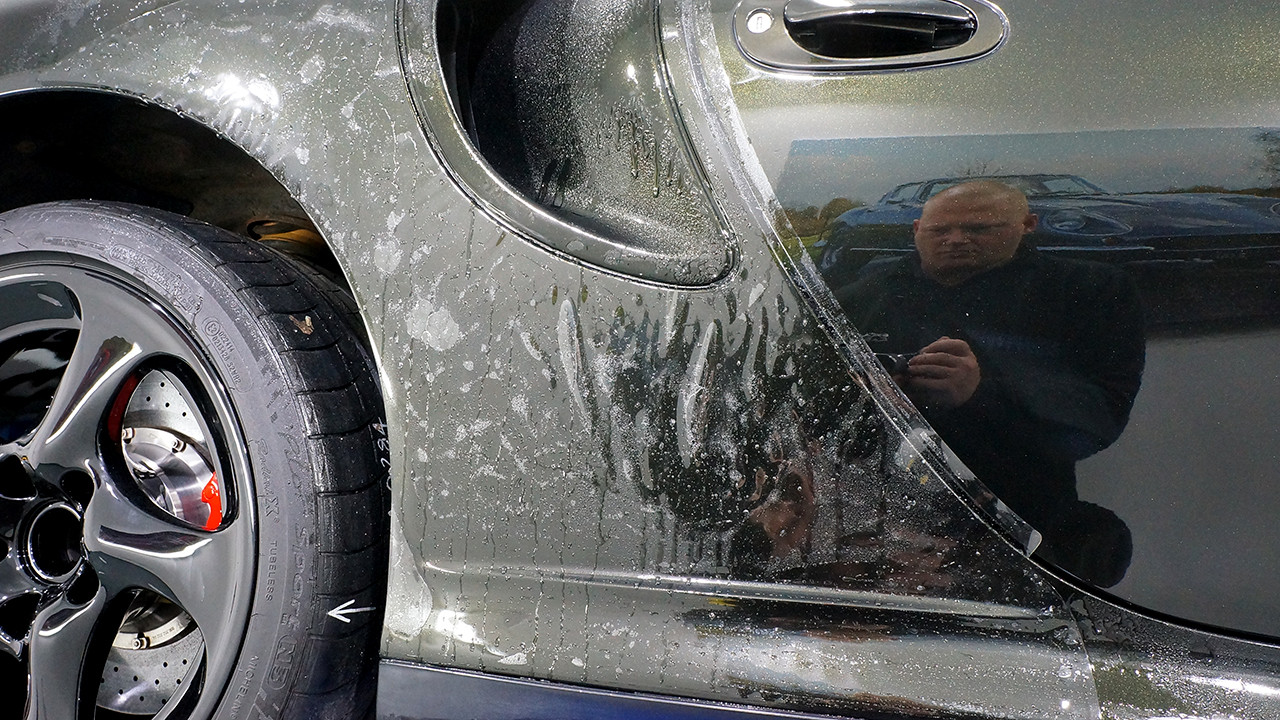 Exterior plastic trim was revived using Gtechniq C4 Permanent Trim Restorer.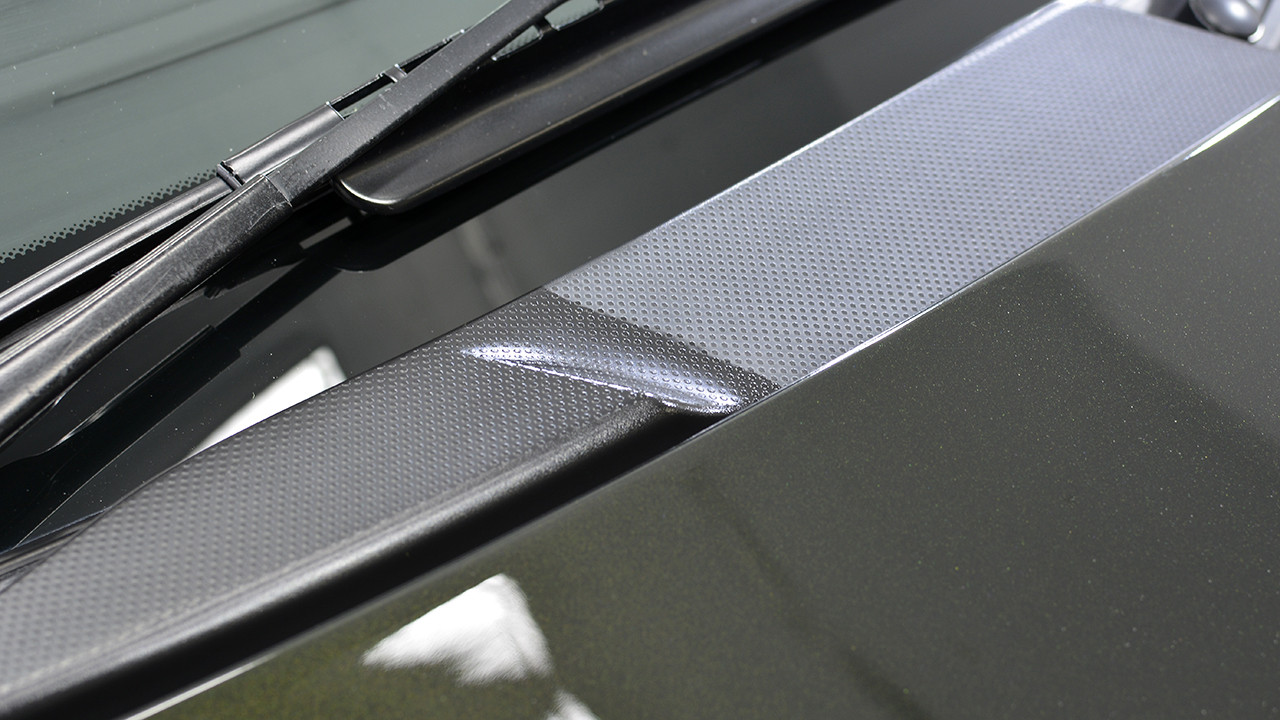 The badge cleaned with All Purpose Cleaner and brush before fitting back onto the bonnet.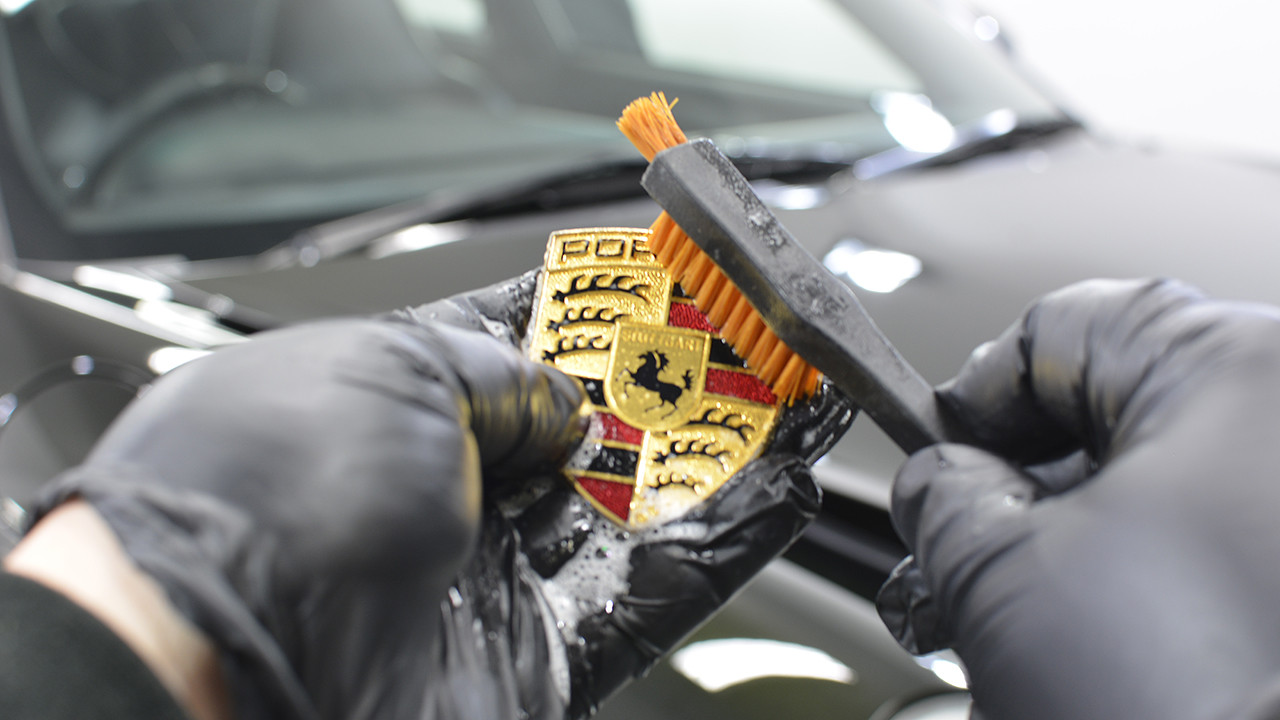 To seal the paintwork the customer chose Gtechniq CS Black. This involves an initial layer of Gtechniq's most advanced and durable nanotechnology based sealant – Crystal Serum. This sealant in itself offers a dual layer protection: the lower layer cures to a hardness of around 7h (on the pencil hardness scale) providing a flexible base. The upper layer cures to a hardness of around 9h, providing an incredibly tough surface resistant to both swirls and extremes of pH. Once applied, Gtechniq guarantees the performance for seven years.
After Crystal Serum had cured it was topped with two layers of EXO v2. This top layer sealant adds an extra level of slickness whilst increasing the hydrophobic properties of the final finish.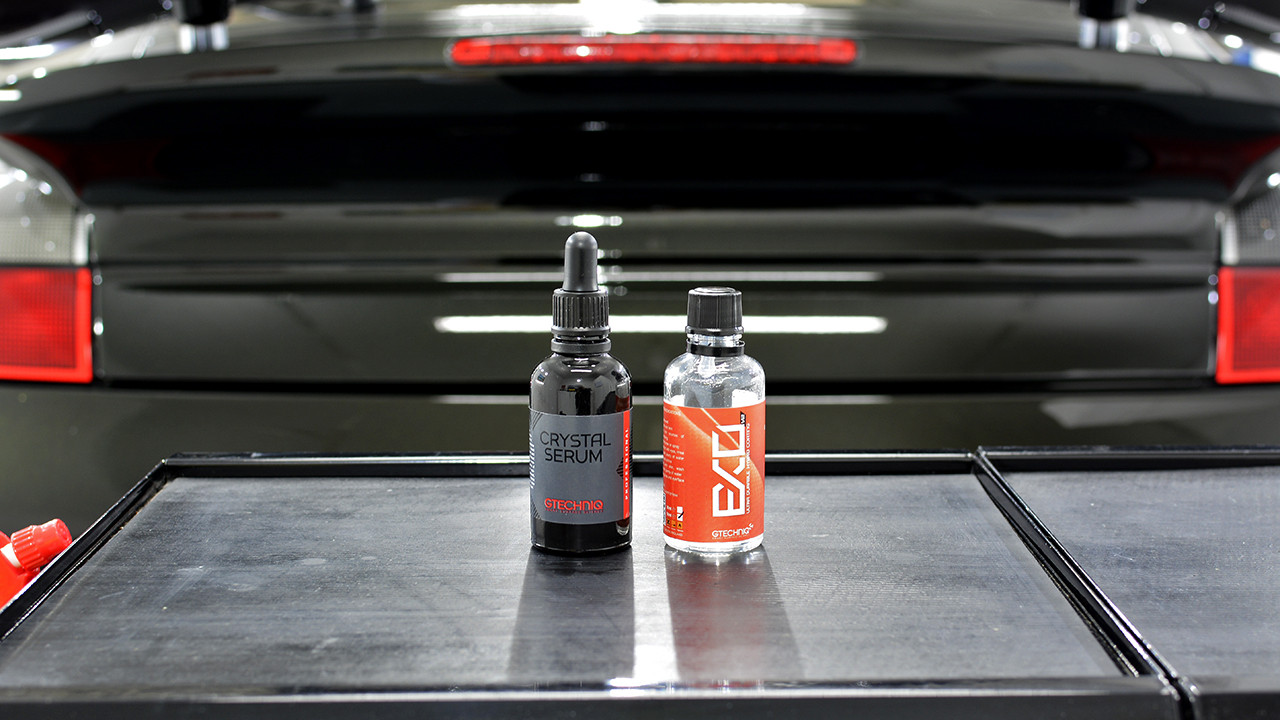 And the end result…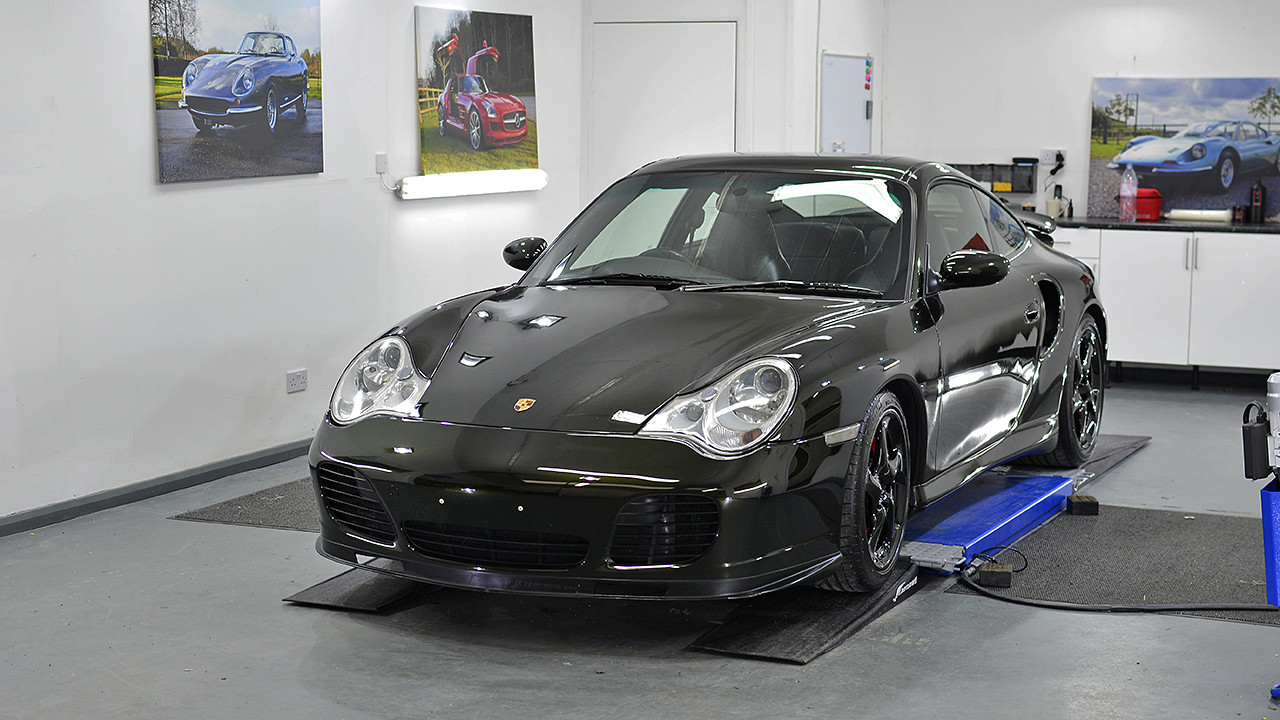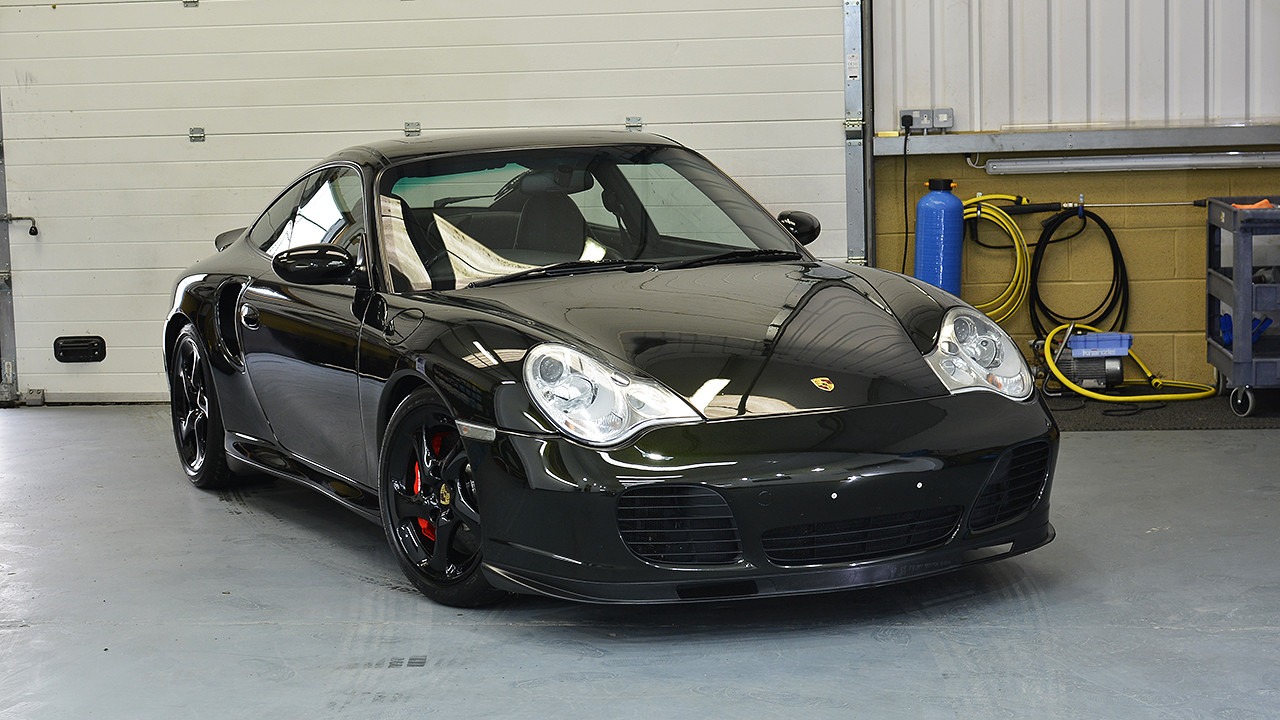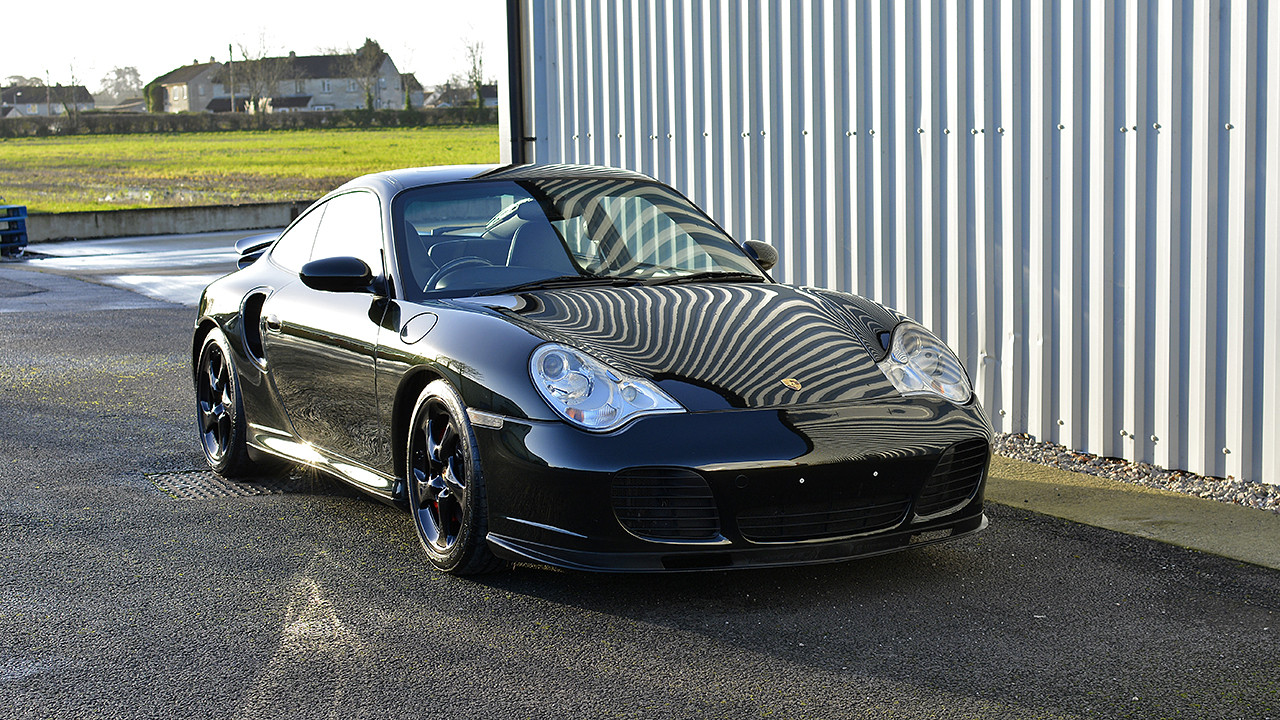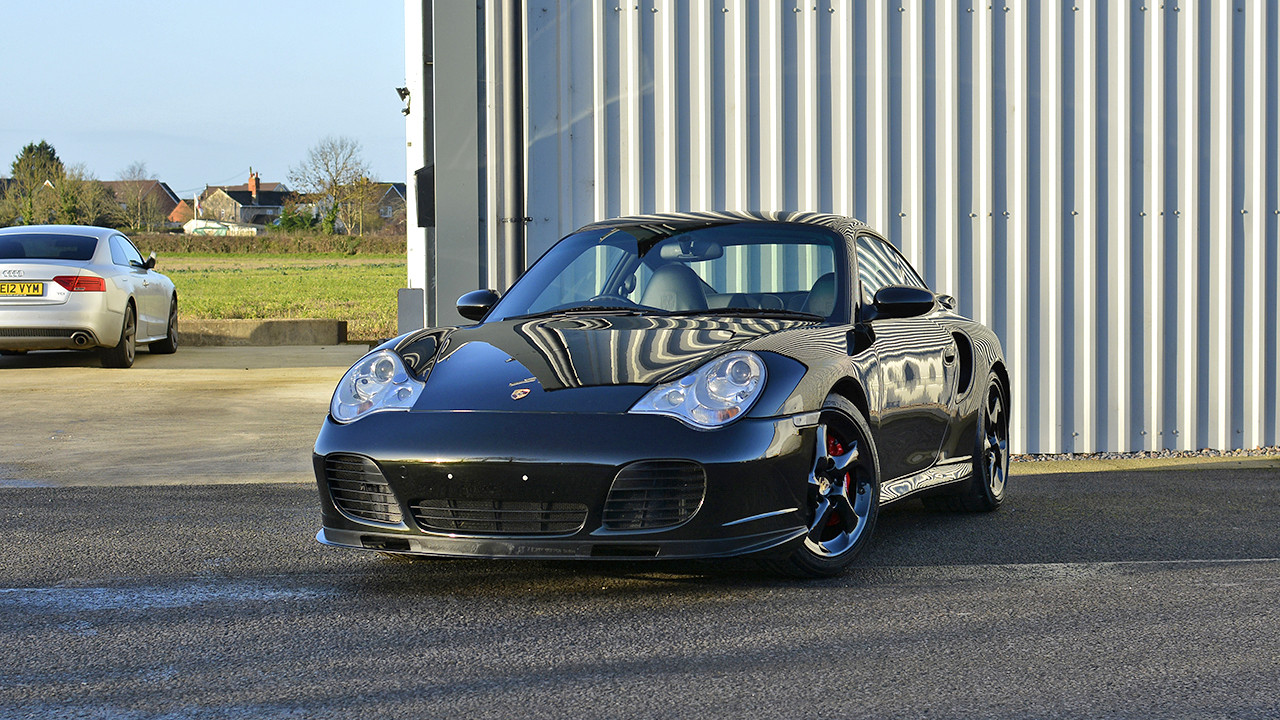 In some light the Dark Olive Metallic paint looks black, this direct sunlight shot shows the true colour.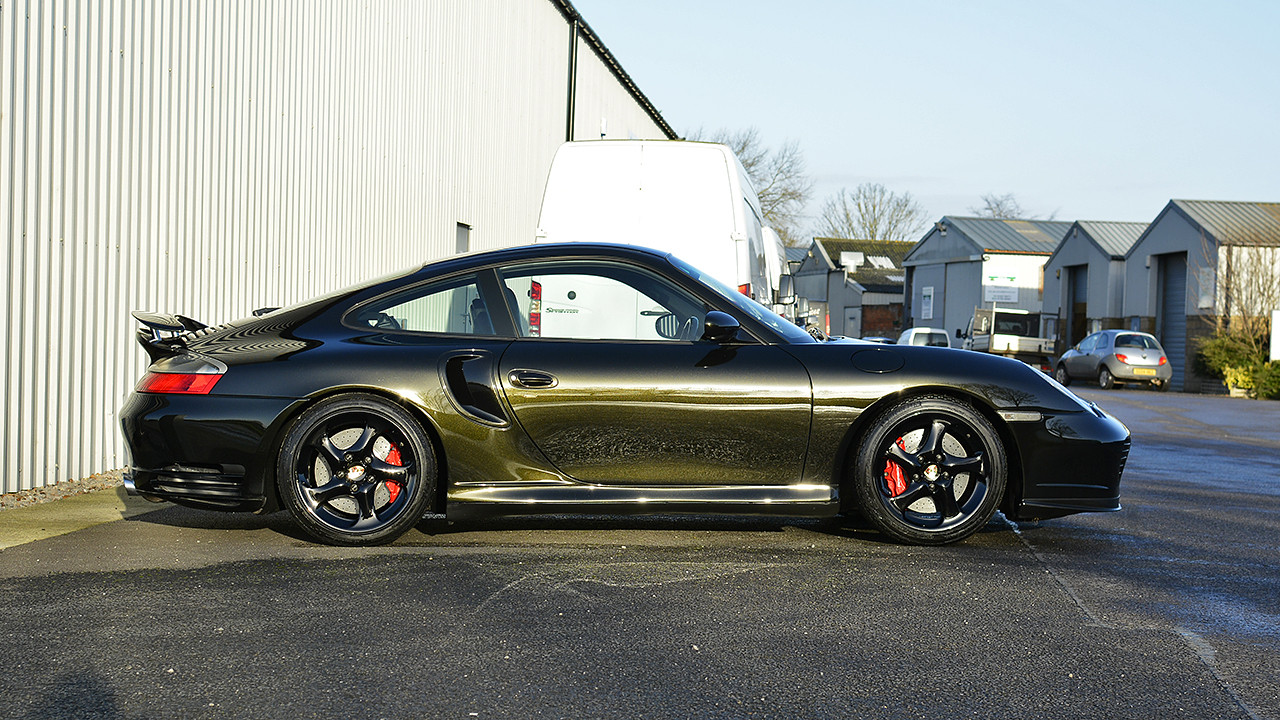 If you're looking to have a similar level of work performed on your Porsche please get in touch and we will gladly discuss options available.
Thanks for reading.