Here we have Porsche 997 Turbo Cabriolet that came in for our Gloss Enhancement Detail to remove some light swirling. The owner is a enthusiast detailer and had spent some time machine polishing the car himself but wasn't confident enough to tackle some deeper defects that were present on the bumpers so asked us to address these problem areas also.
The treatment began with the car given a pre-wash with Gtechniq Citrus Foam to soften all the bonded dirt.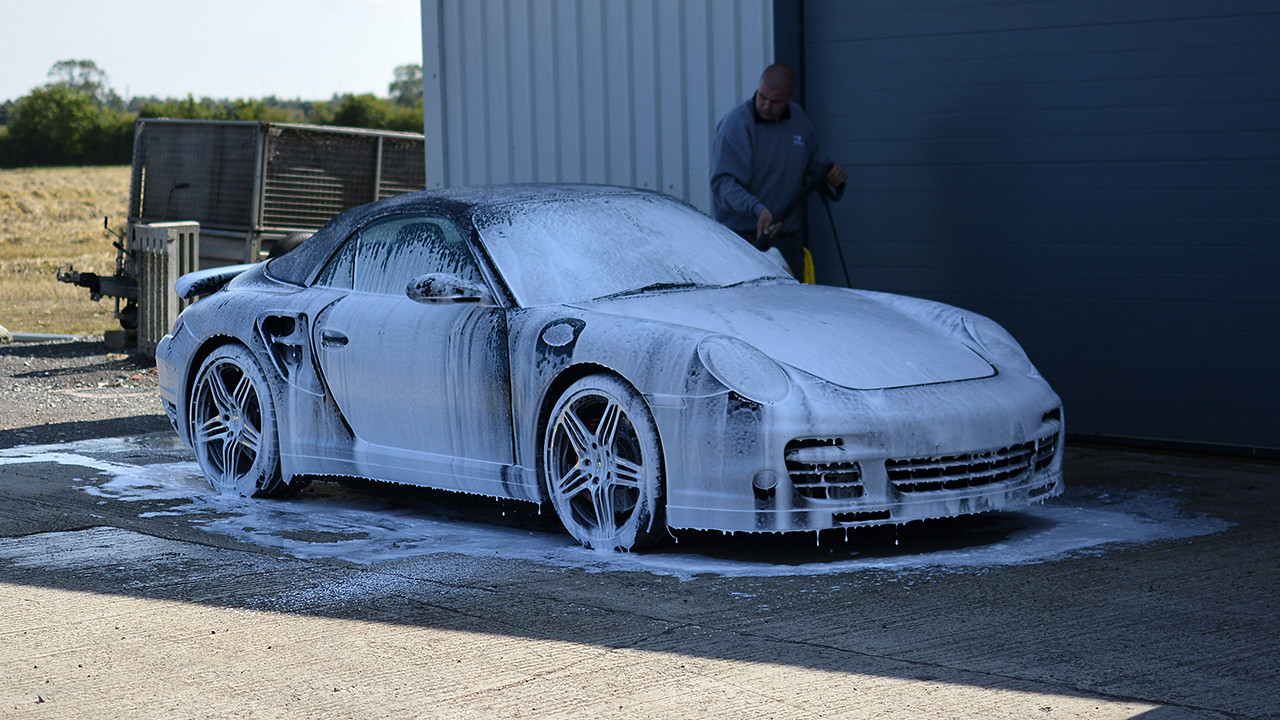 The convertible roof was deep cleaned with GTechniq W2 Universal Cleaner Concentrate (diluted 1:5)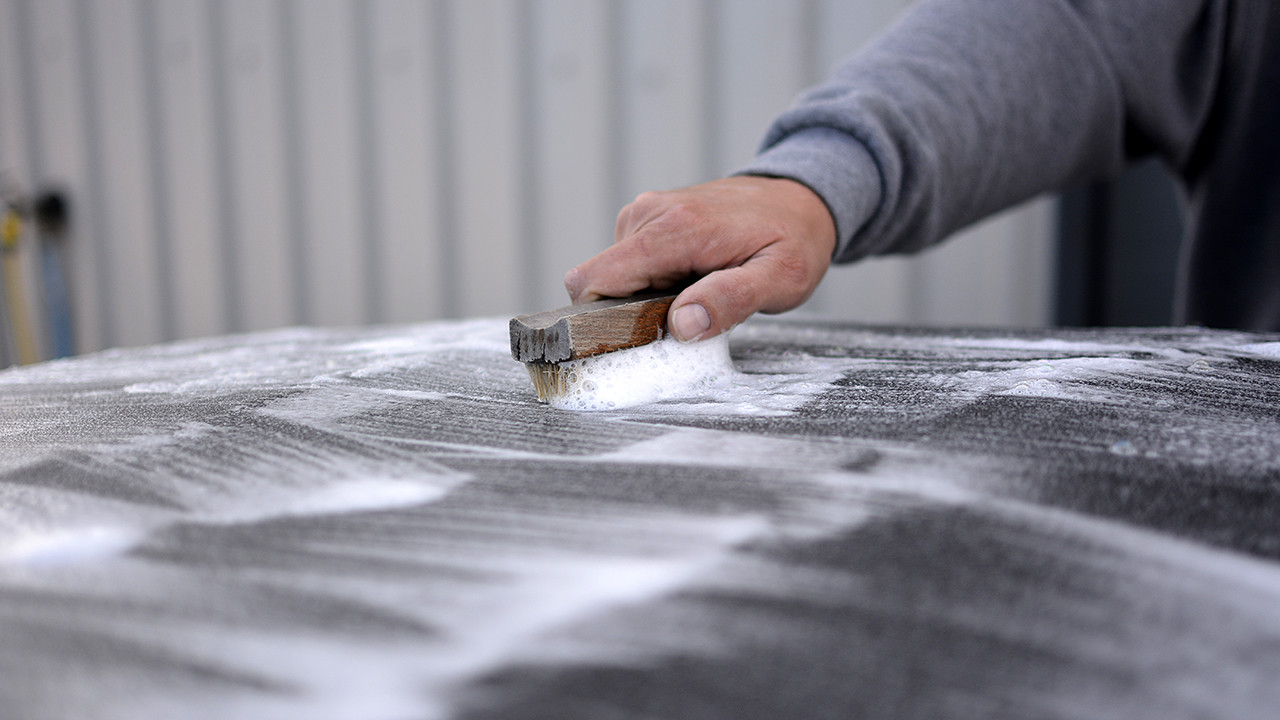 Washed with Megs Shampoo Plus and a Gtechniq Wash Mitt.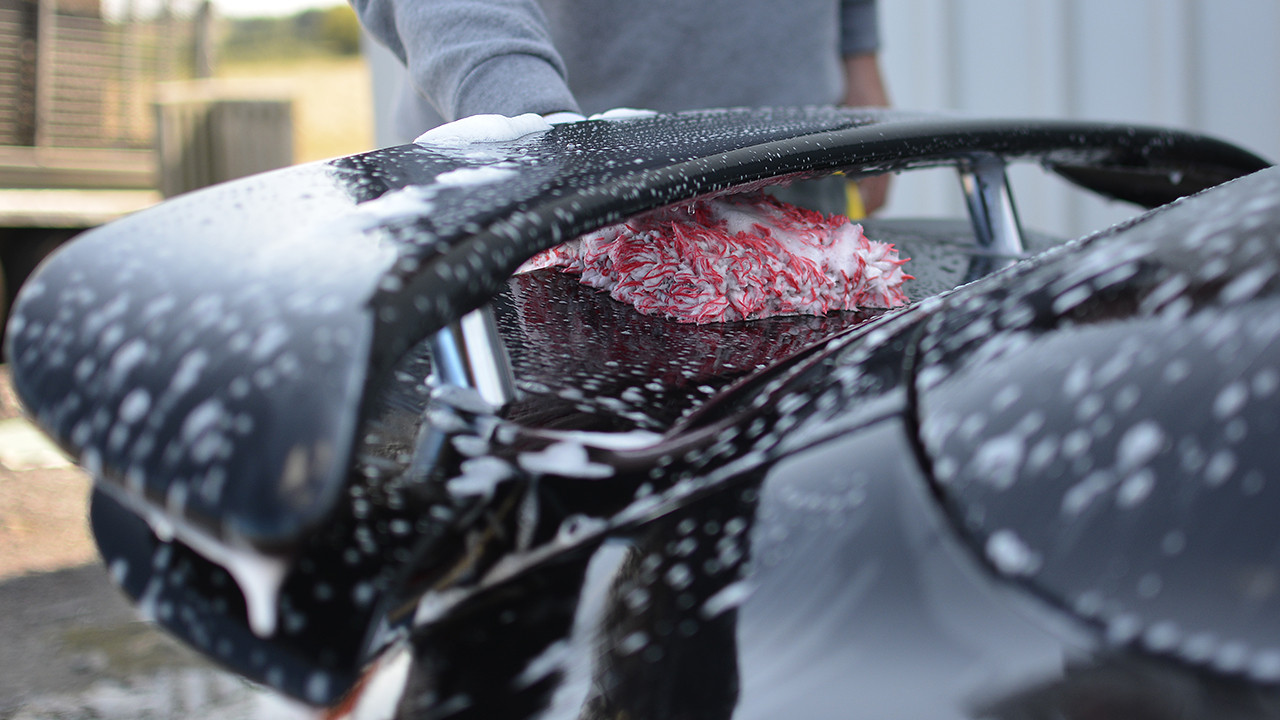 Decontamination with a Clay Mitt with the tighter areas being done with a fine clay bar.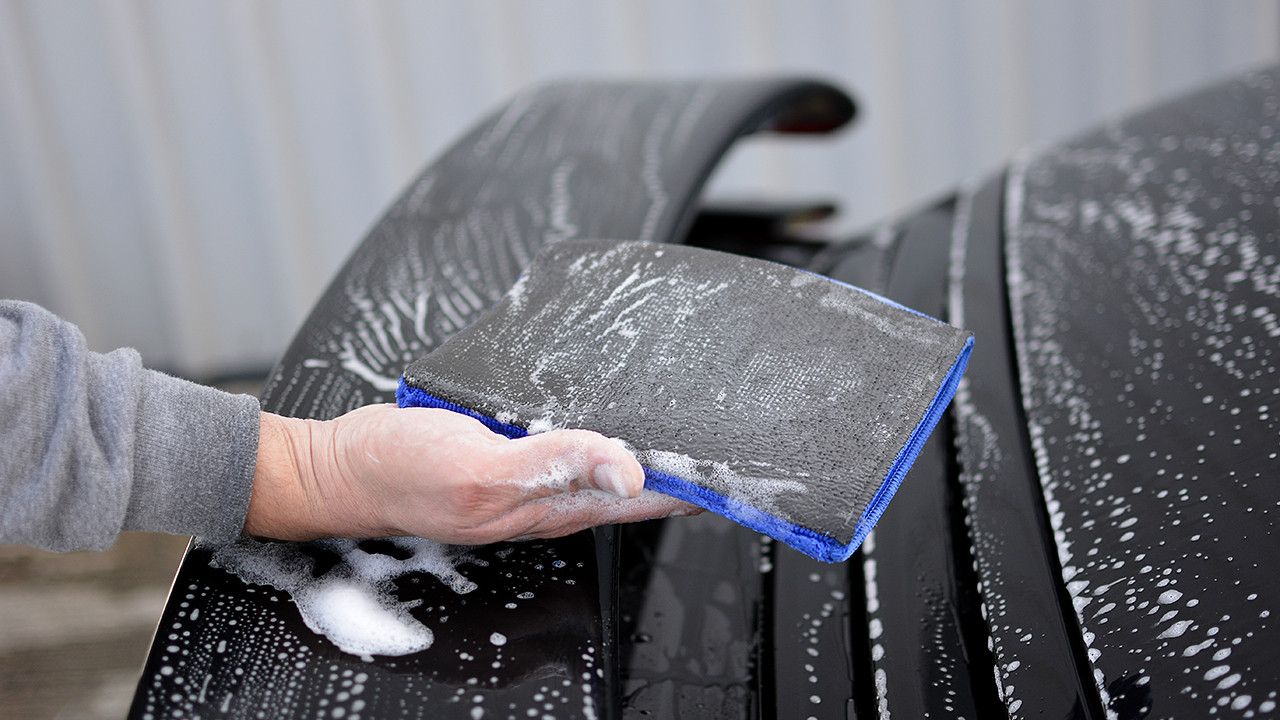 Few stone chips touched in using a ChipEx Kit, I find the colour match with these kits are far better then the dealer supplied touch up pens.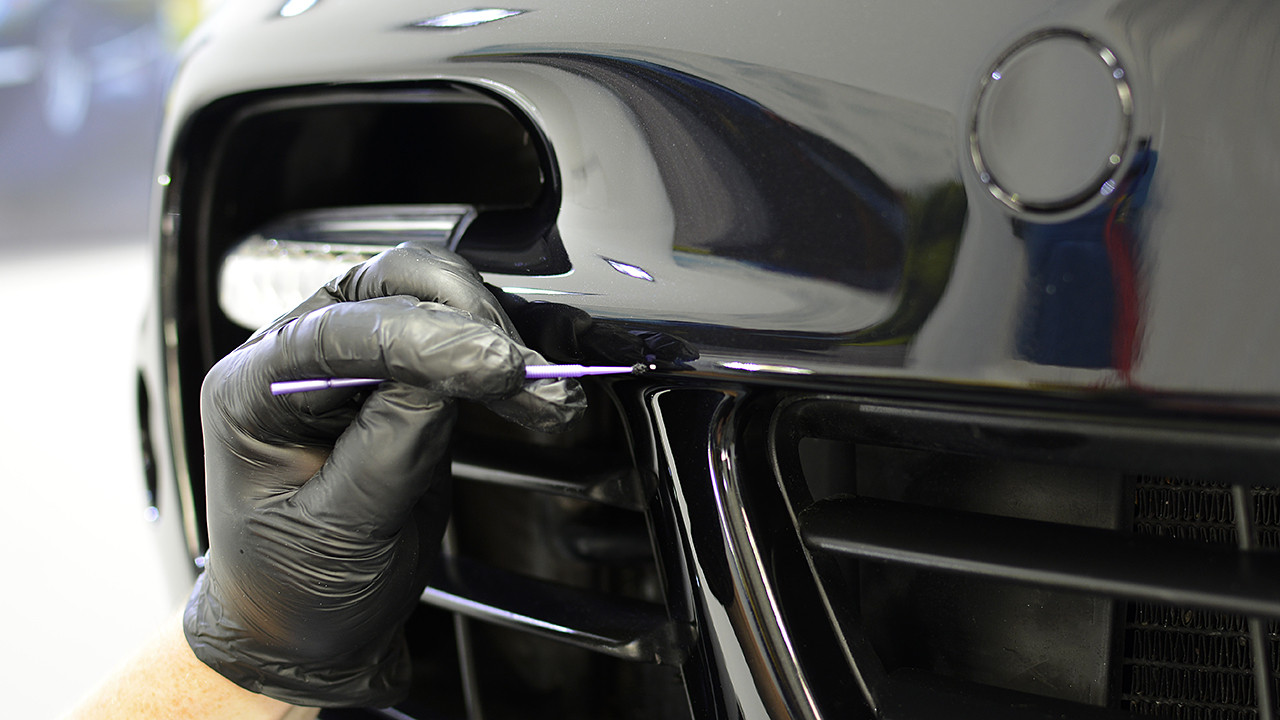 The front and rear bumpers had been repainted at some point and these were the only areas on the that required more than one stage of machine polishing to remove the sanding marks that were present.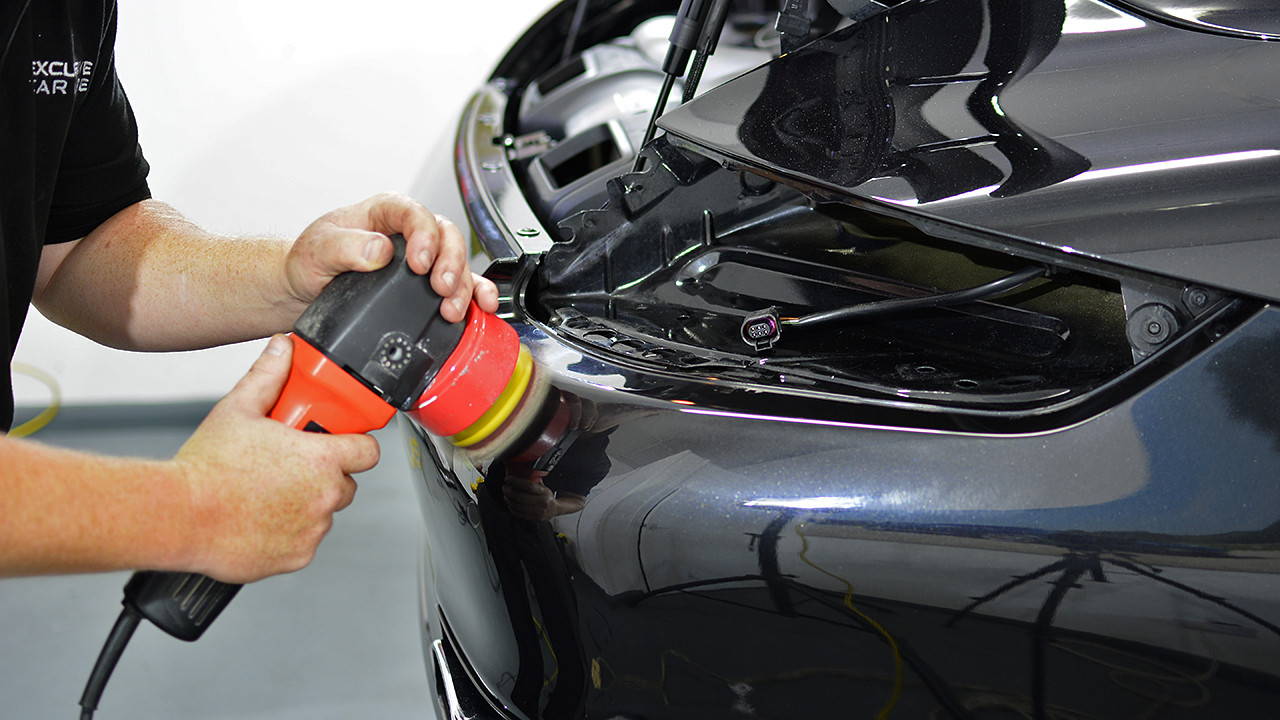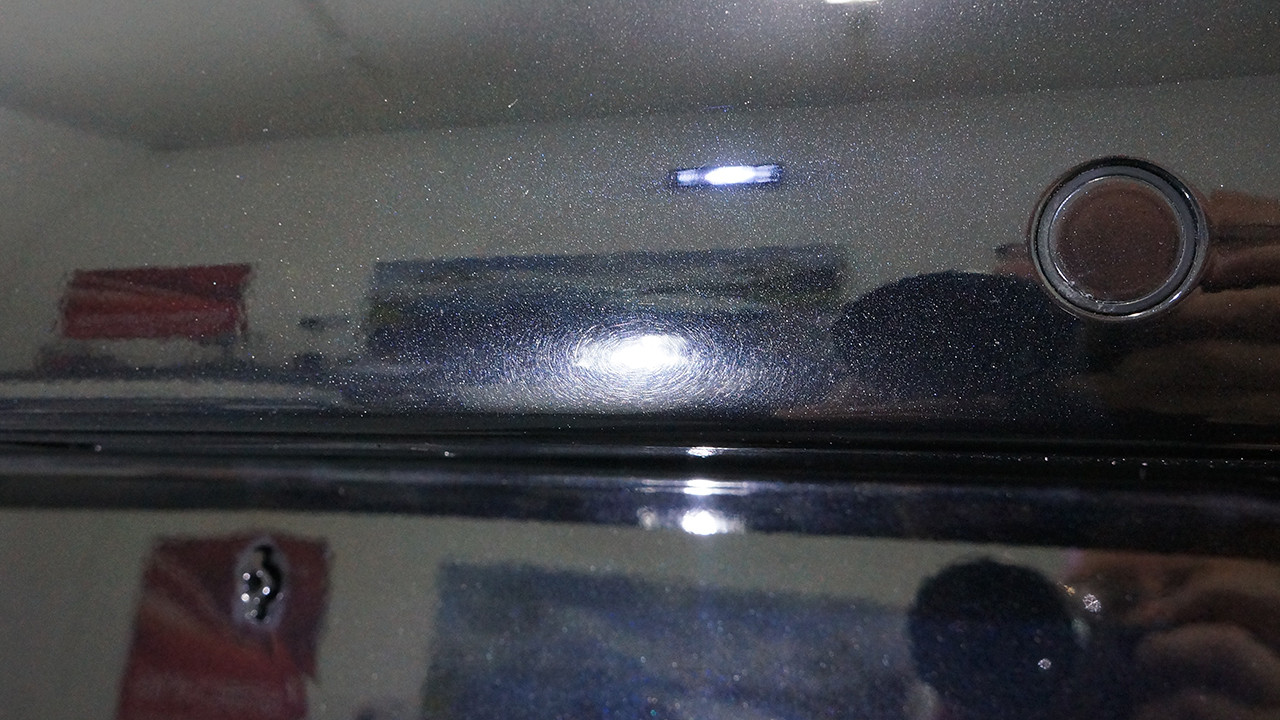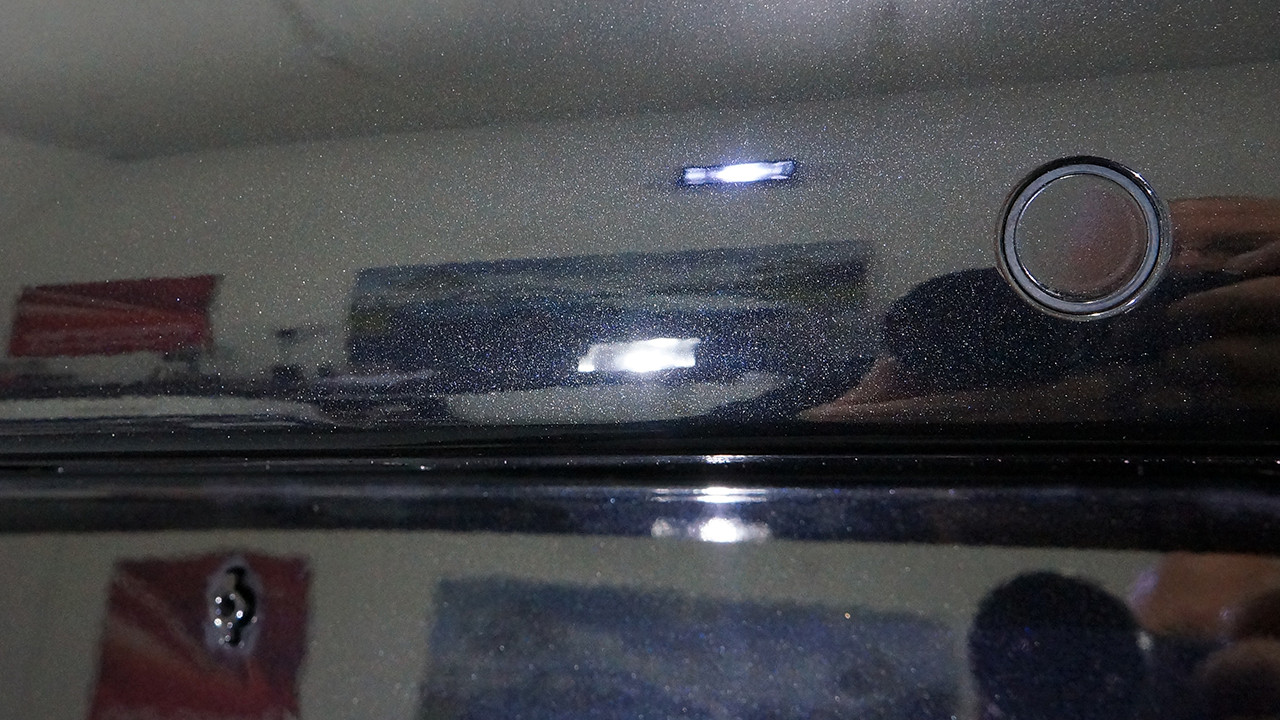 With the rest of the paintwork being in good order apart from some light swirling it was treated to a single stage machine polish with Megs 205 and a polishing pad.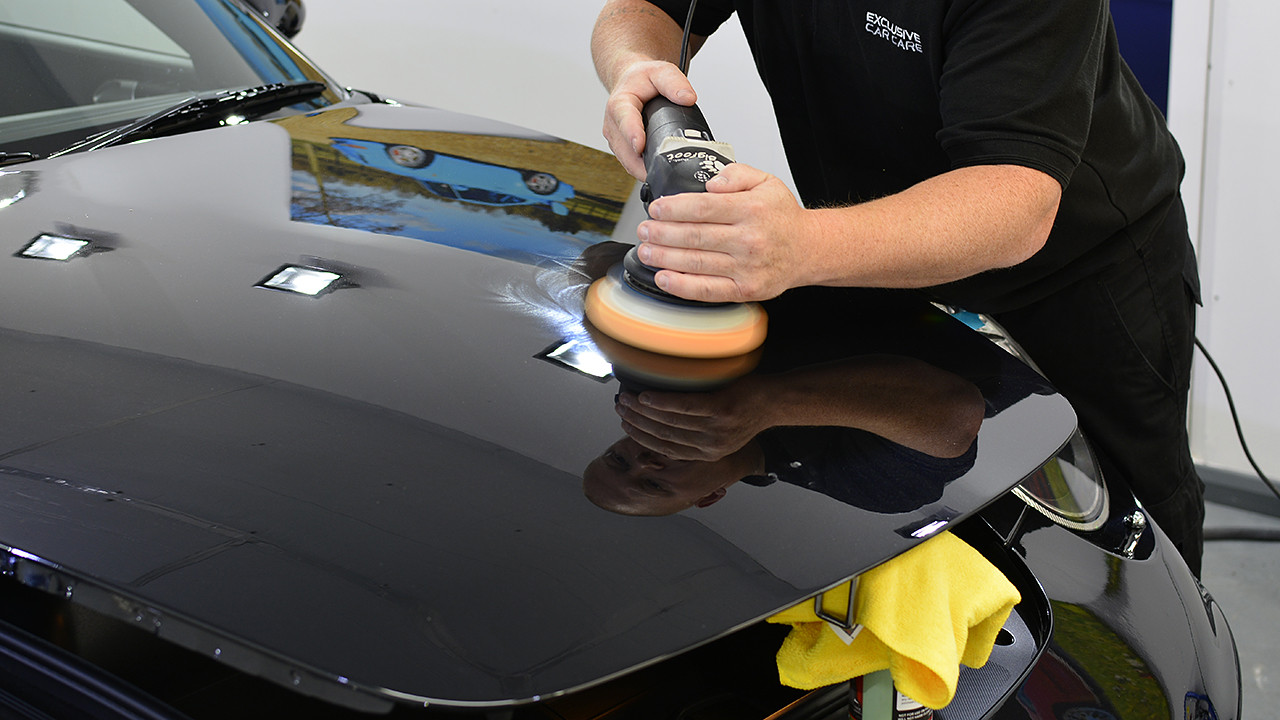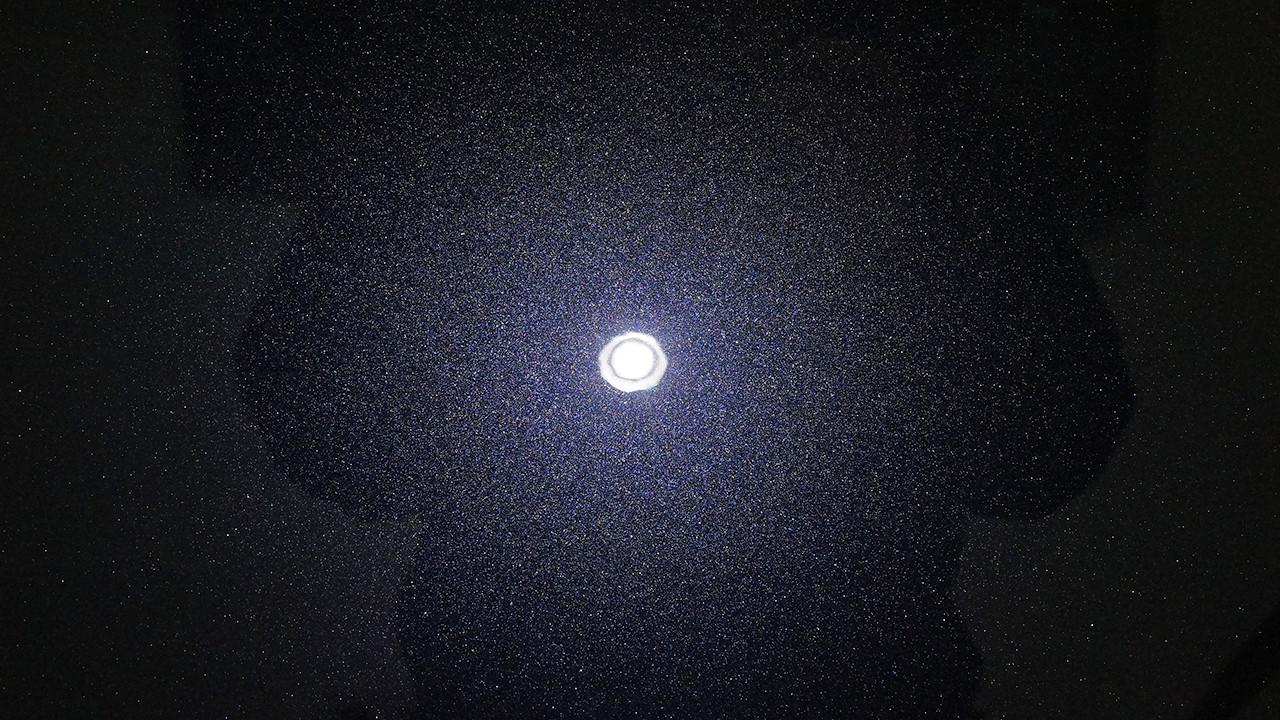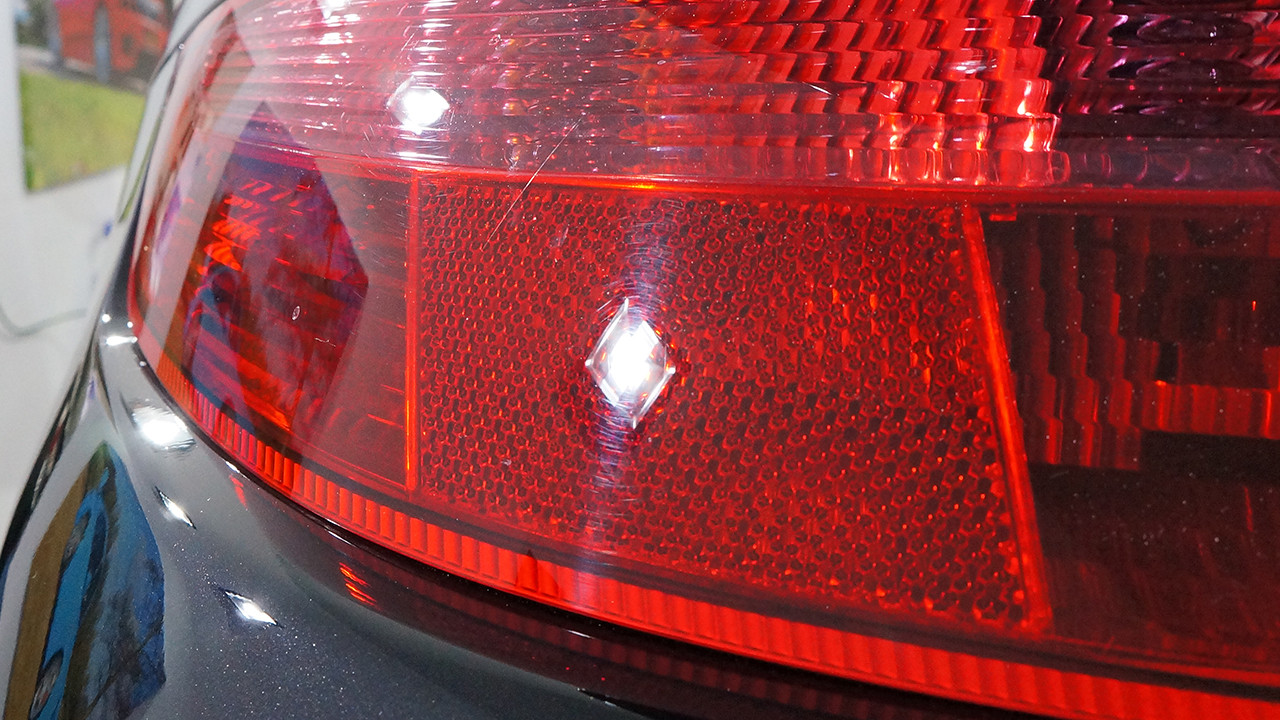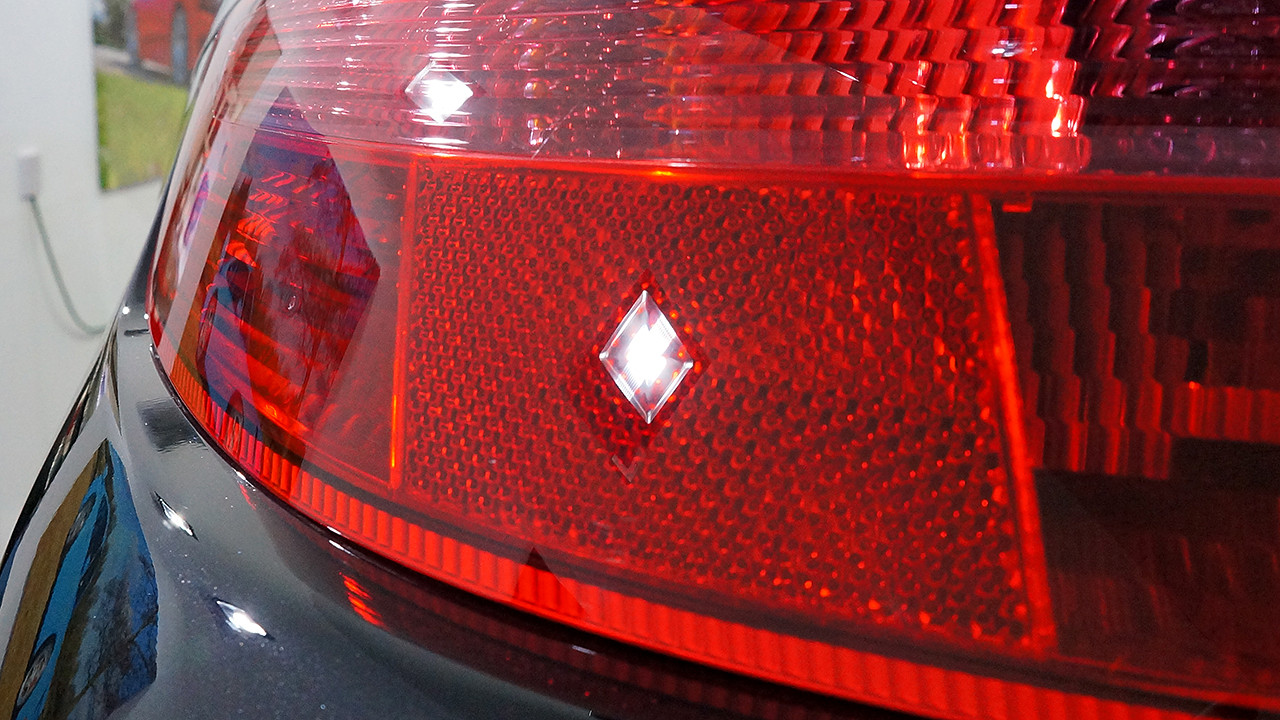 The original stone guards were looking tatty so these were carefully removed and replaced with new ones using Xpel Ultimate Self Healing Film.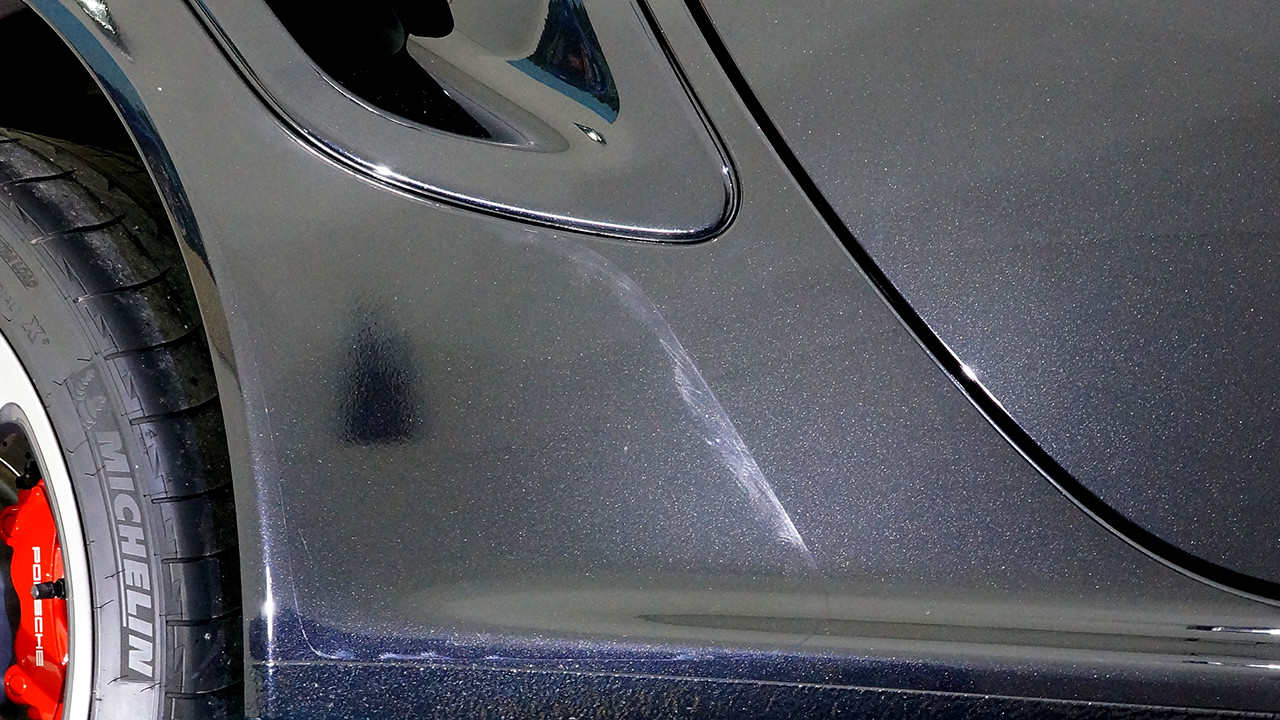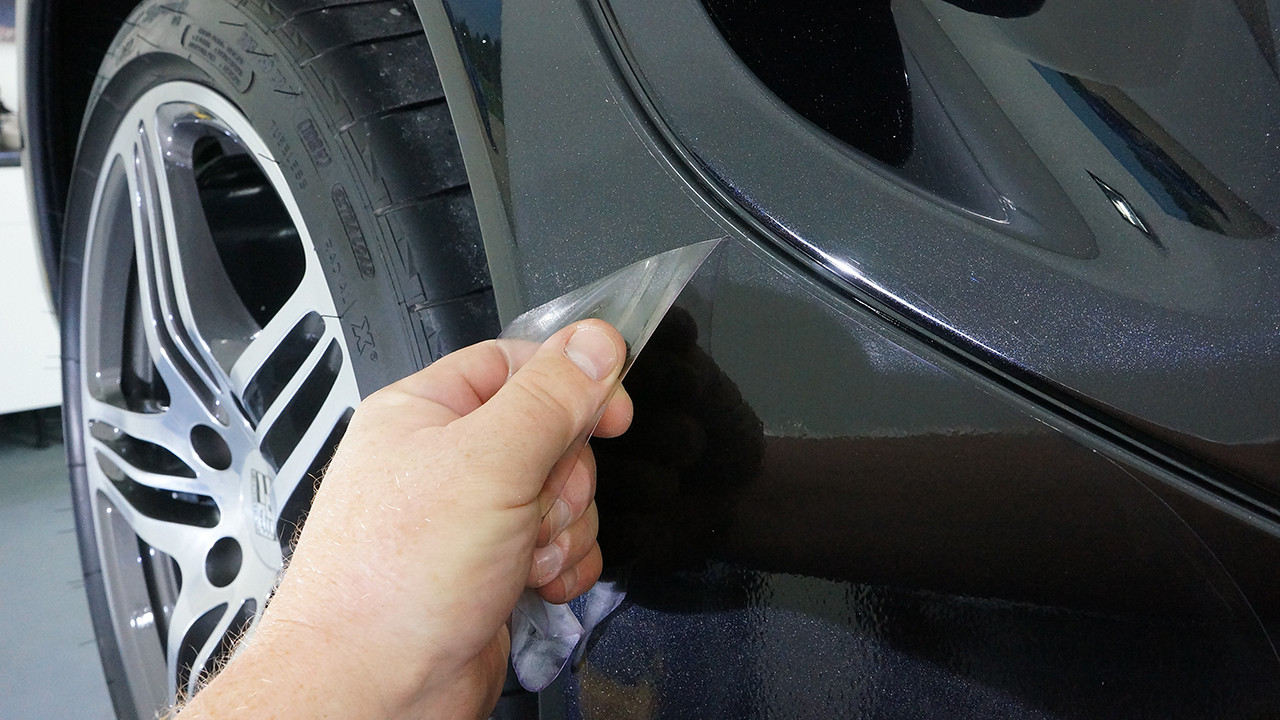 Paintwork machine polished to remove the swirls and scratches before fitment of new stone guards.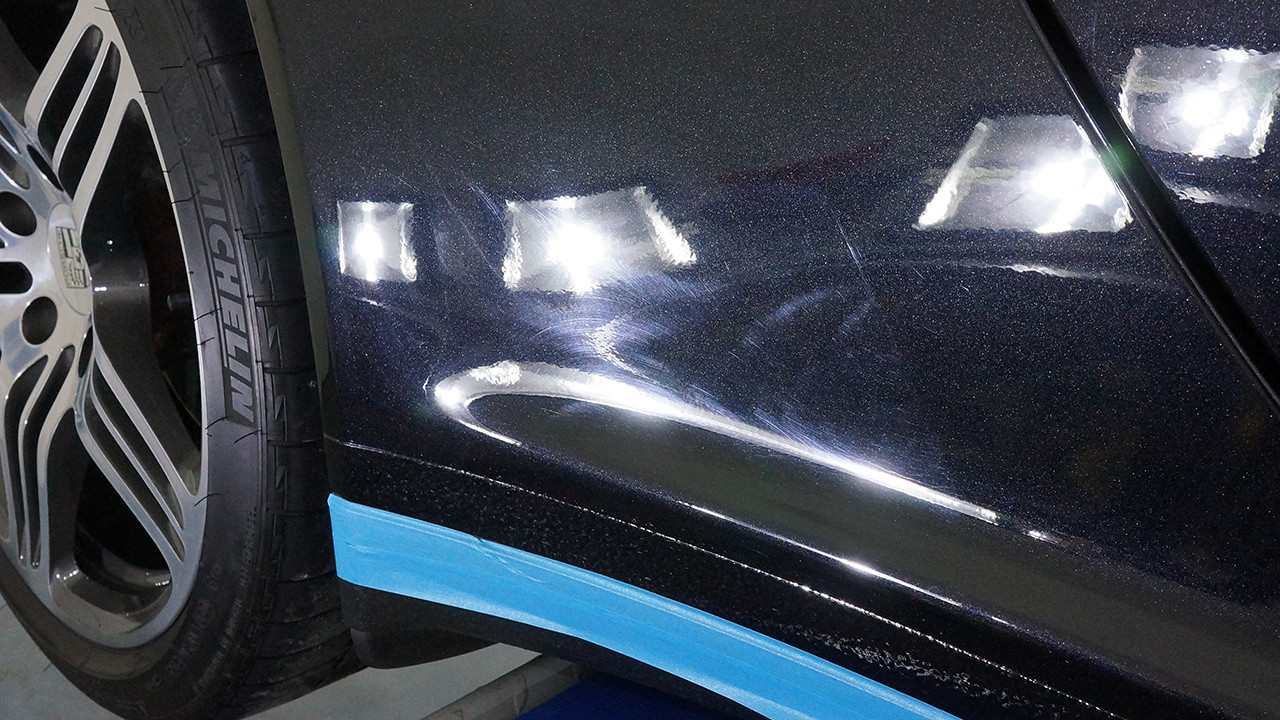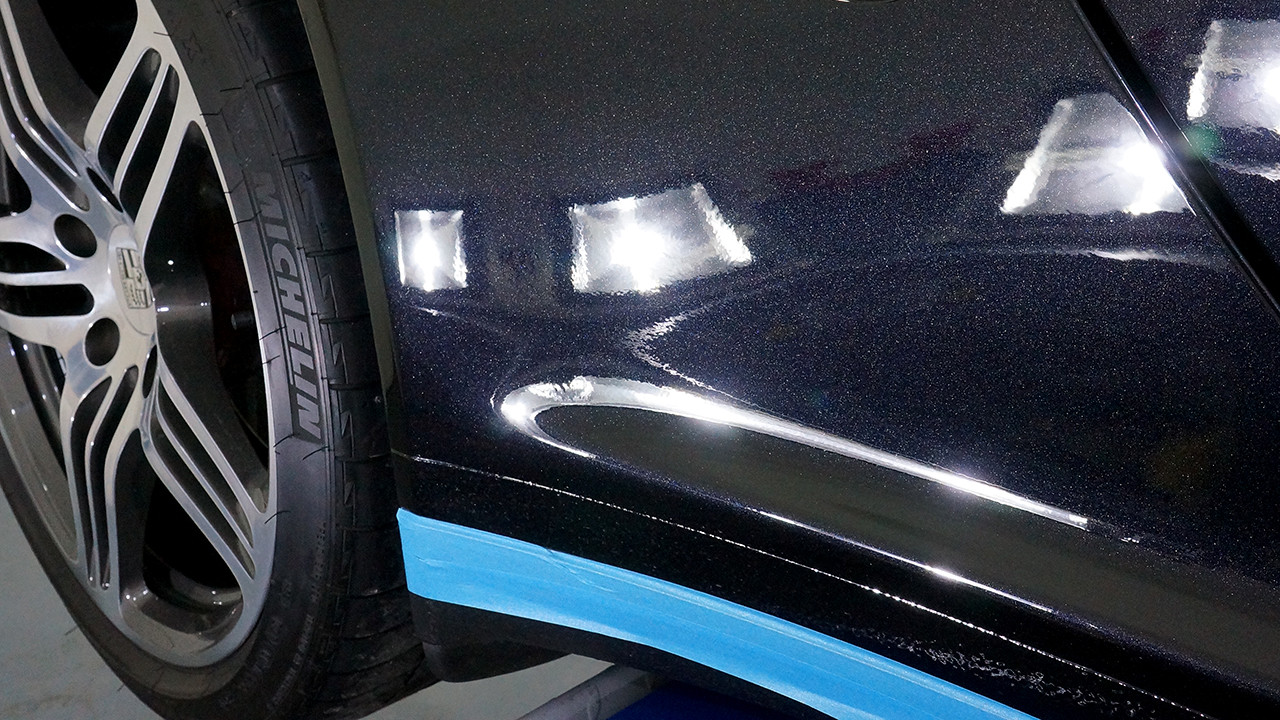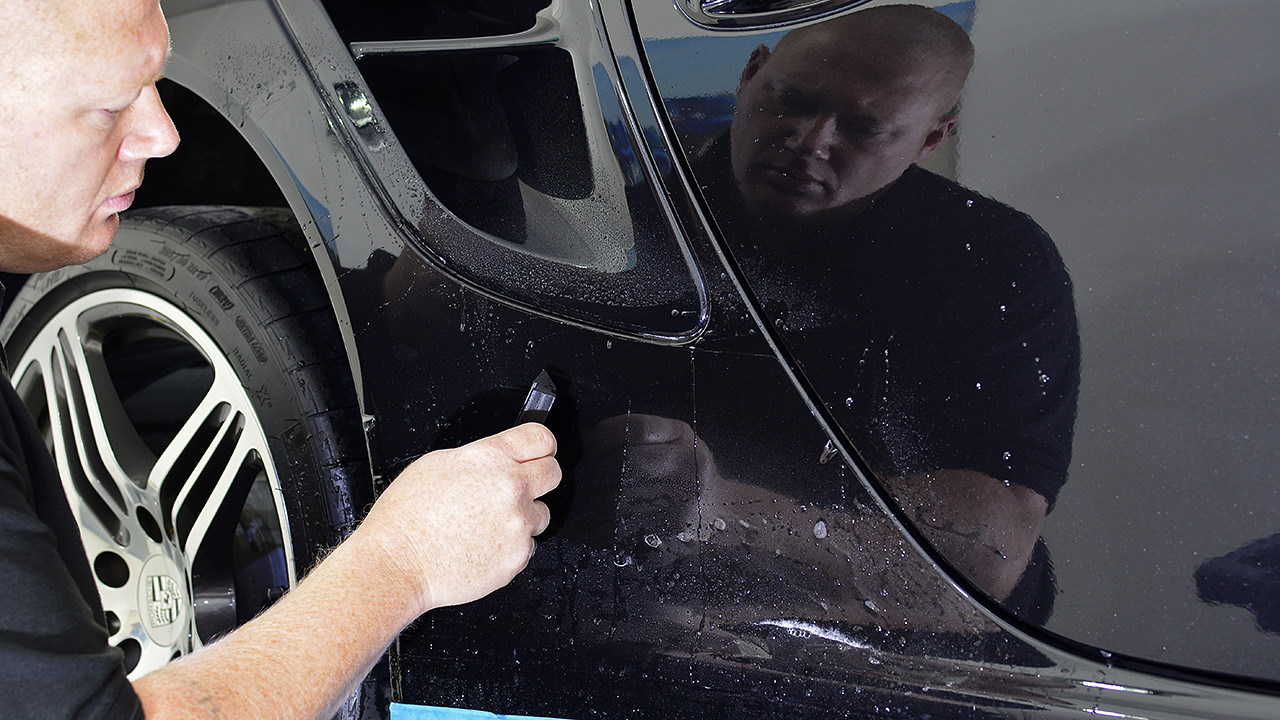 The fabric roof was sealed with GTechniq I1 Smart Fabric via a paintbrush to ensure the sealant gets deep into the fibres. This method is far more effective the spraying on and gives better durability.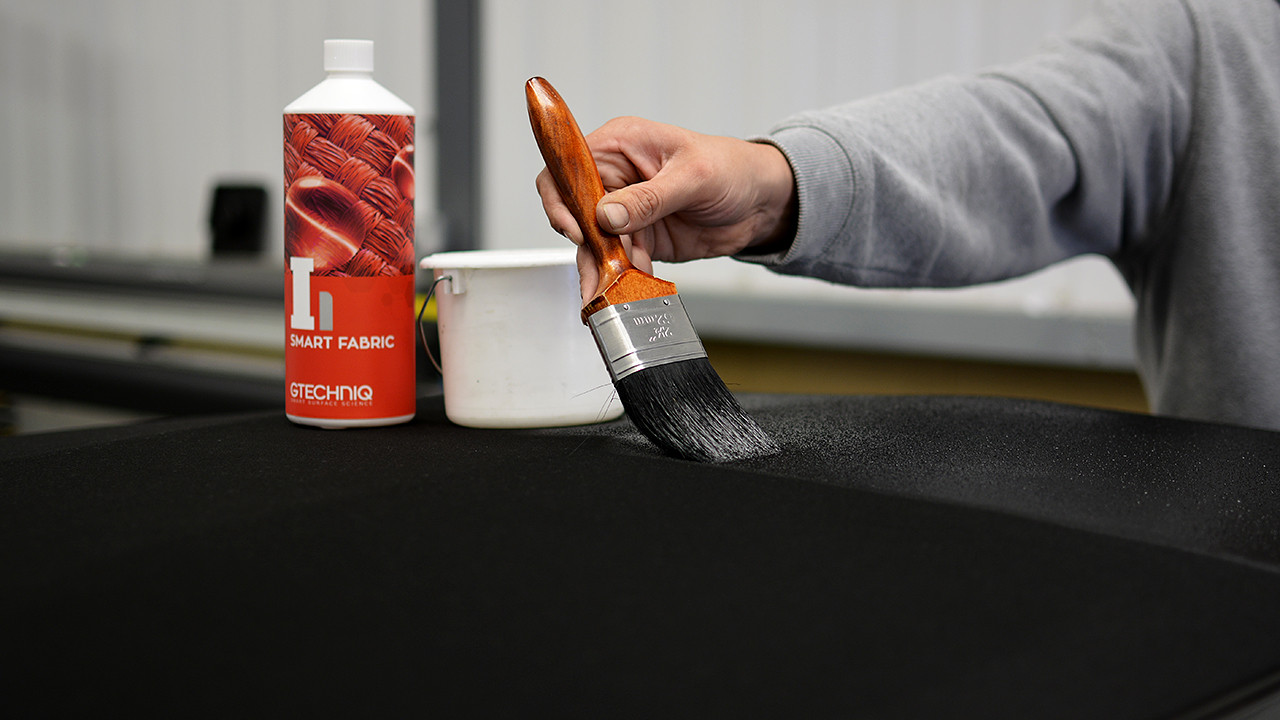 All glass deep cleaned with GTechniq G4 & then sealed with G1.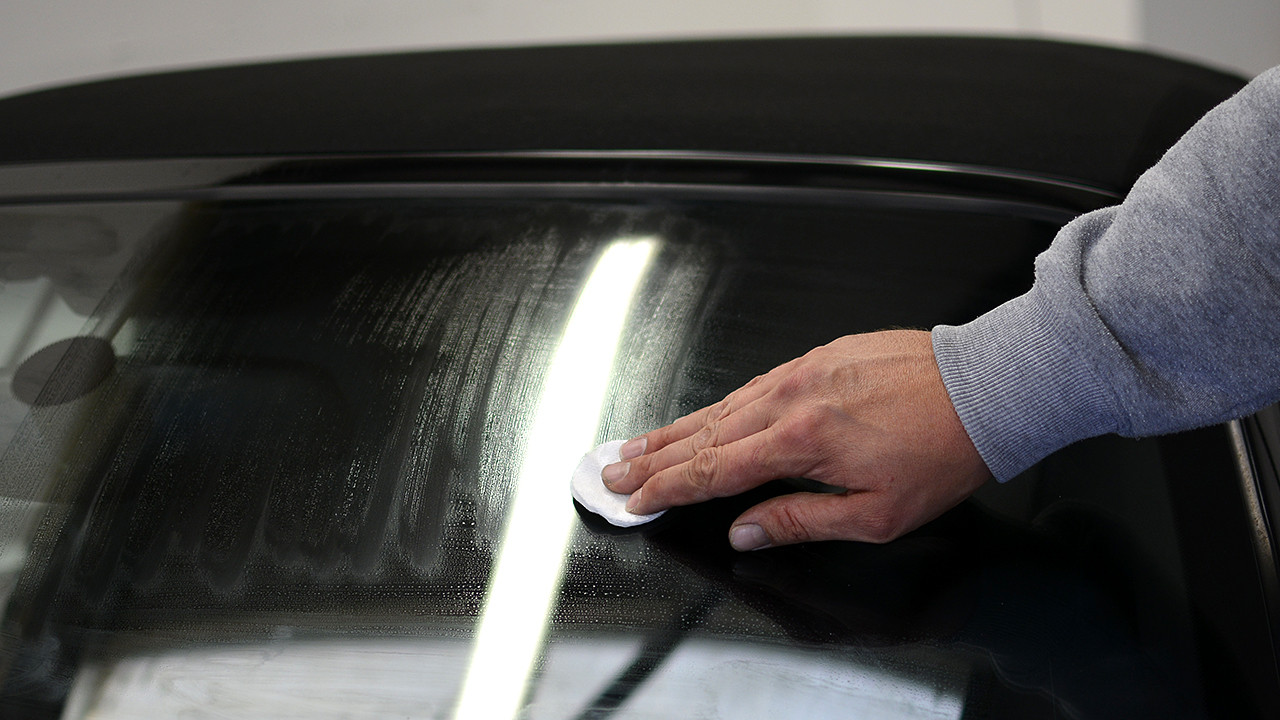 After a final 7010 wipedown, the finish was given a final check and badges re-fitted.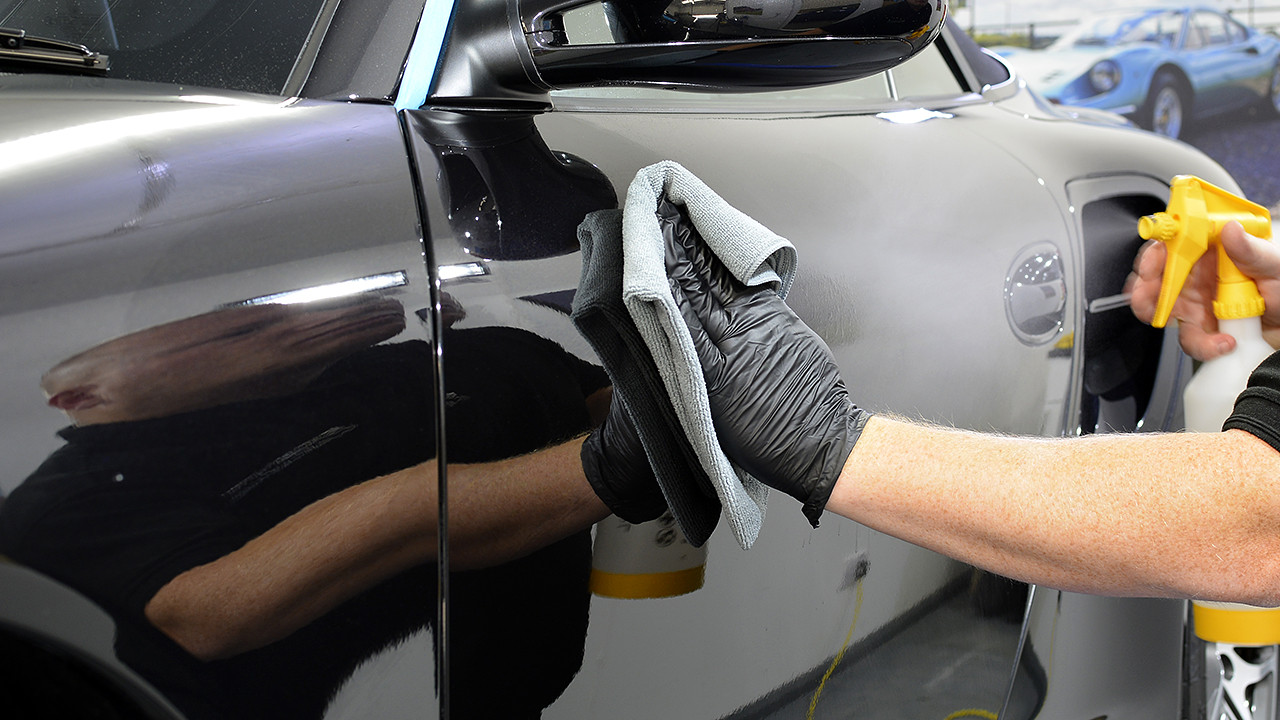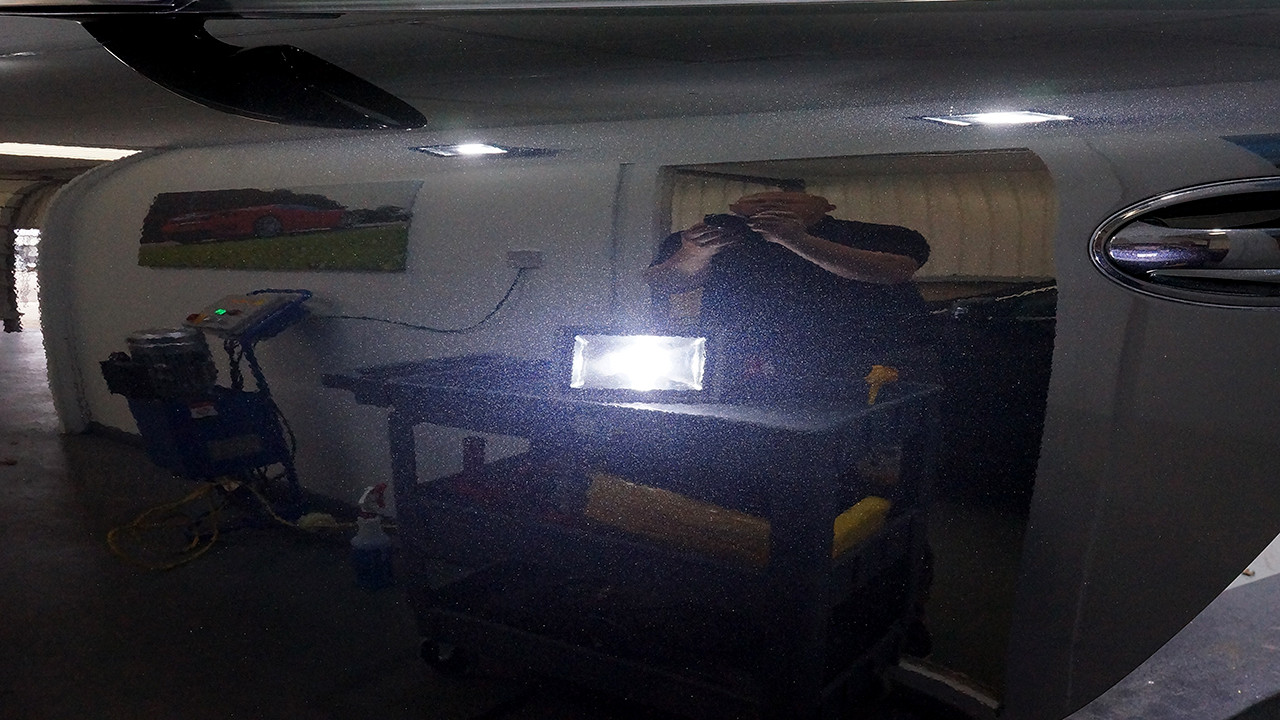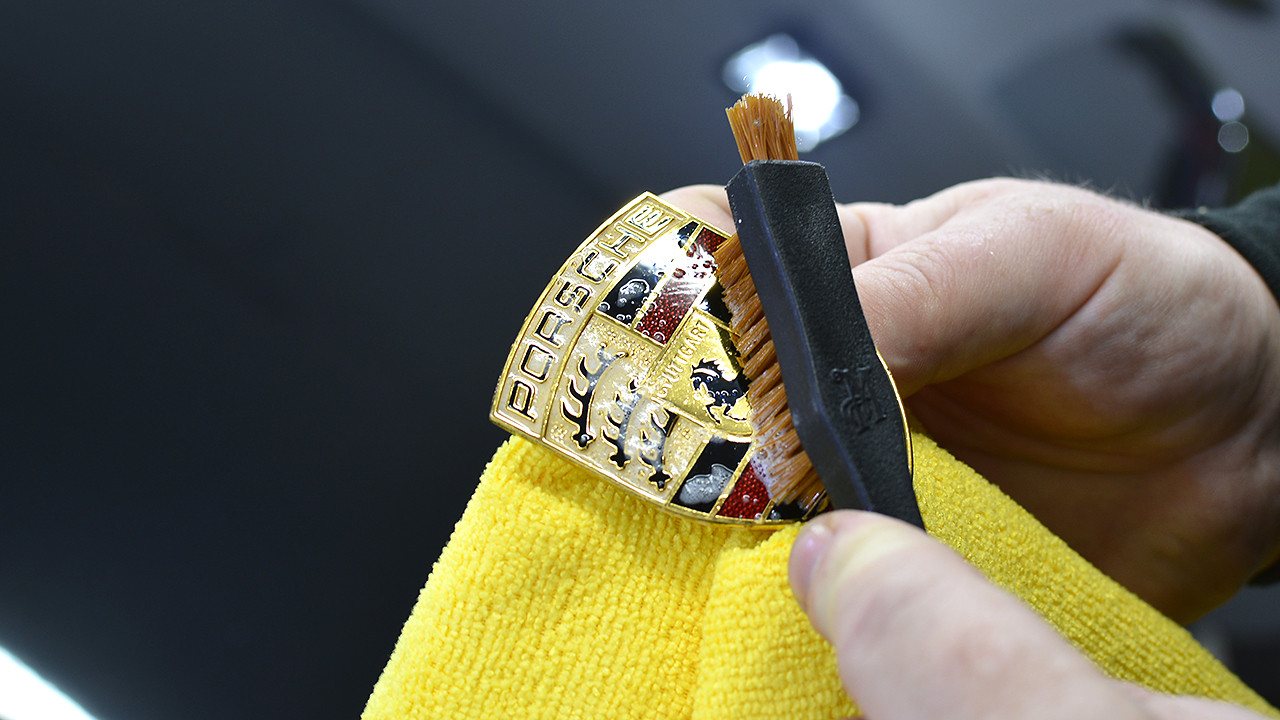 The customer was looking for long term protection and something that required very little maintenance so chose Gtechniq CS Black. This involves an initial layer of Gtechniq's most advanced and durable nanotechnology based sealant – Crystal Serum. This sealant in itself offers a dual layer protection: the lower layer cures to a hardness of around 7h (on the pencil hardness scale) providing a flexible base. The upper layer cures to a hardness of around 9h, providing an incredibly tough surface resistant to both swirls and extremes of pH. Once applied, Gtechniq guarantees the performance for seven years.
After Crystal Serum had cured it was topped with two layers of EXO v2. This top layer sealant adds an extra level of slickness whilst increasing the hydrophobic properties of the final finish.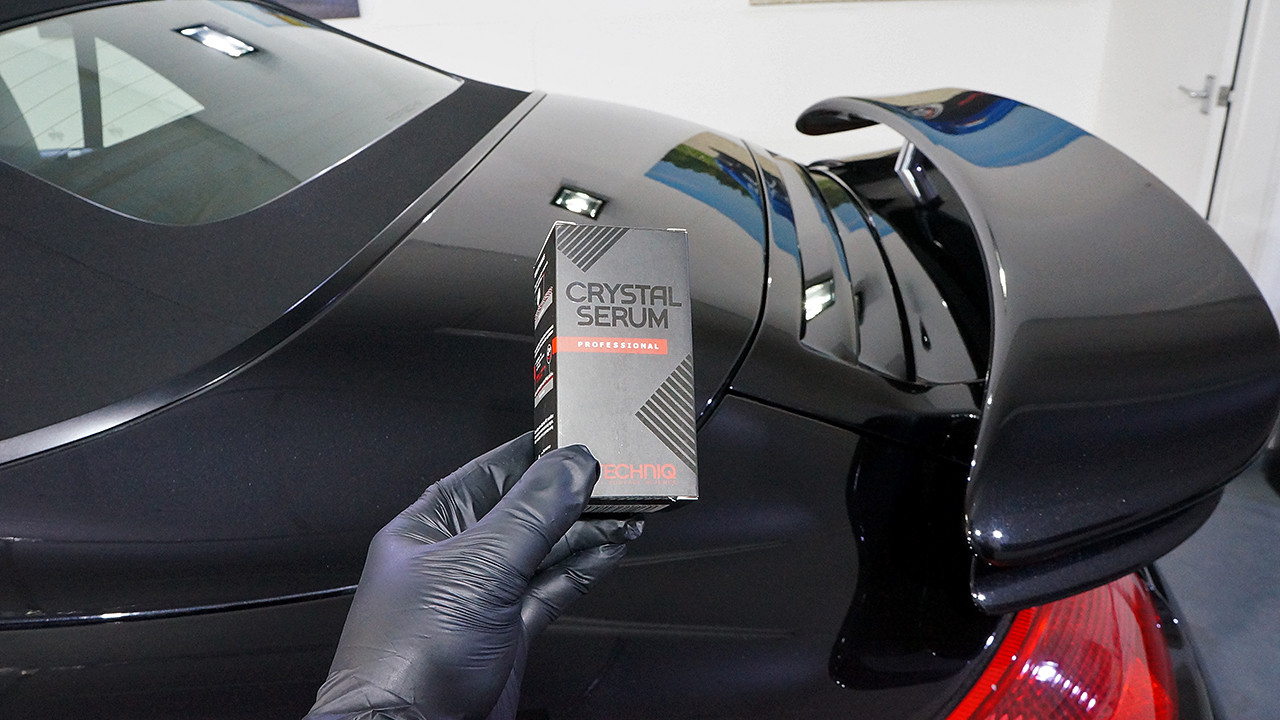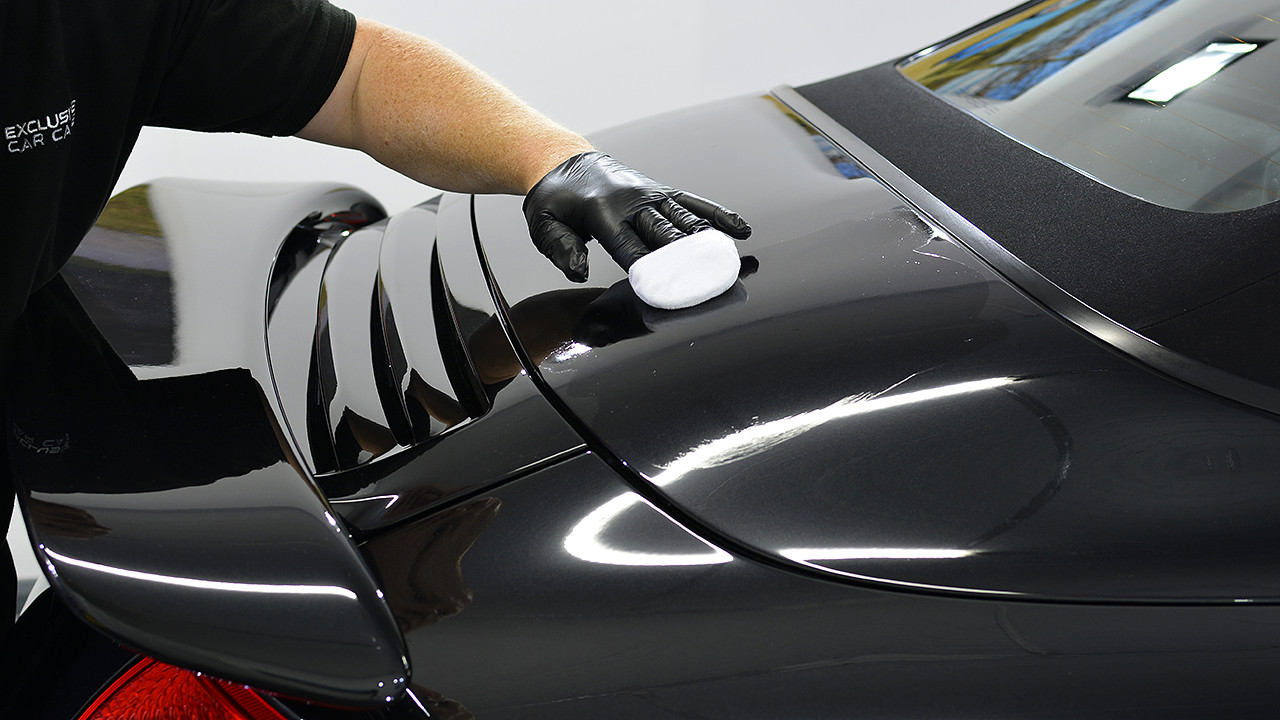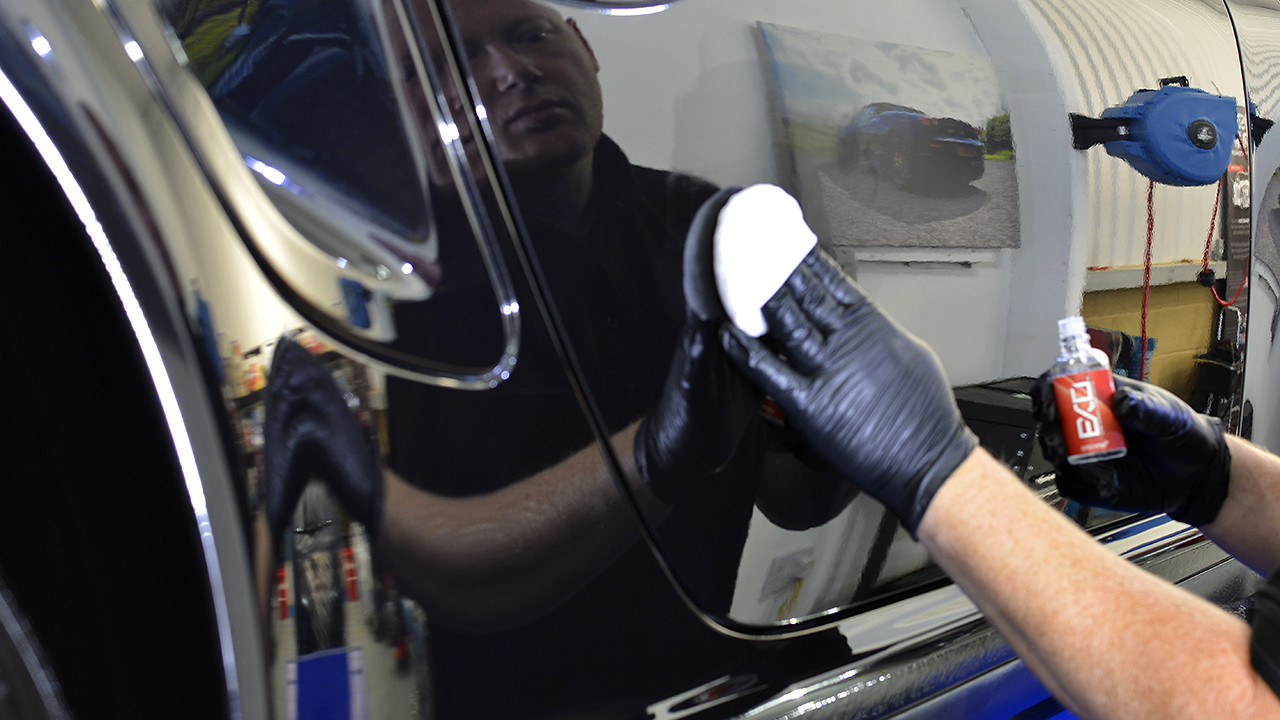 With the paintwork done we then removed the wheels so they could be decontaminated and sealed with Gtechniq C5 Wheel Armour.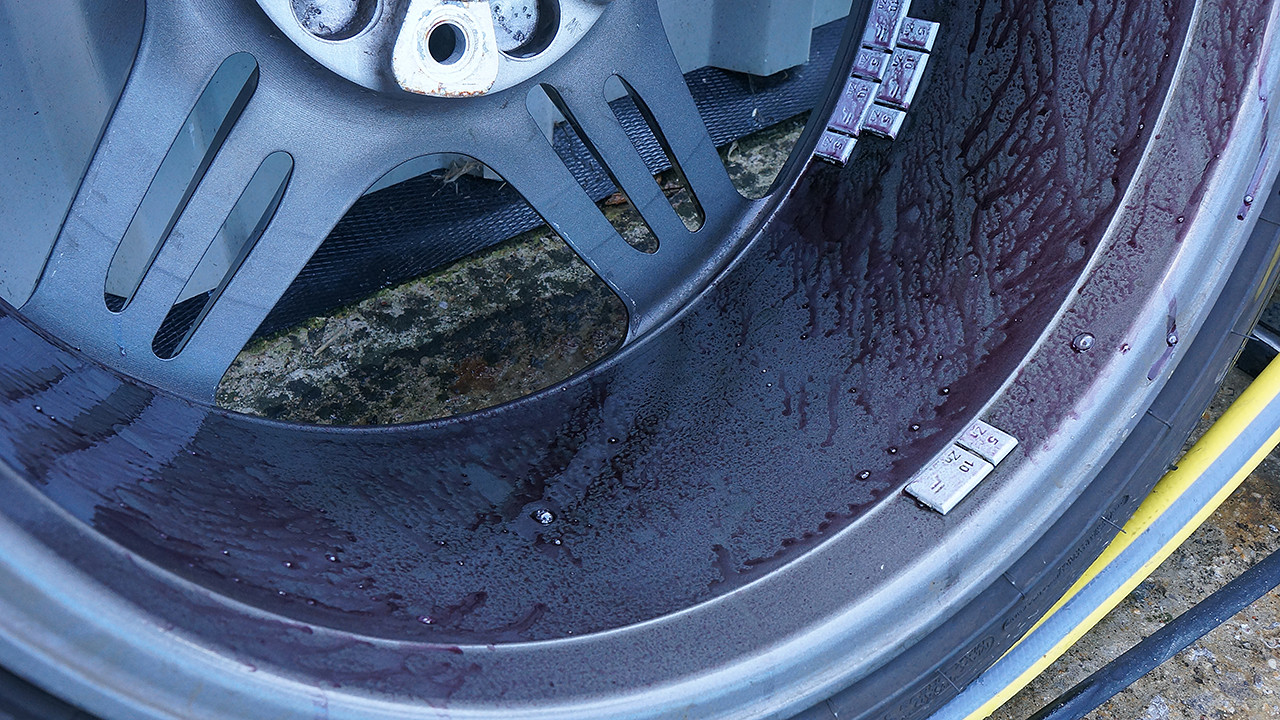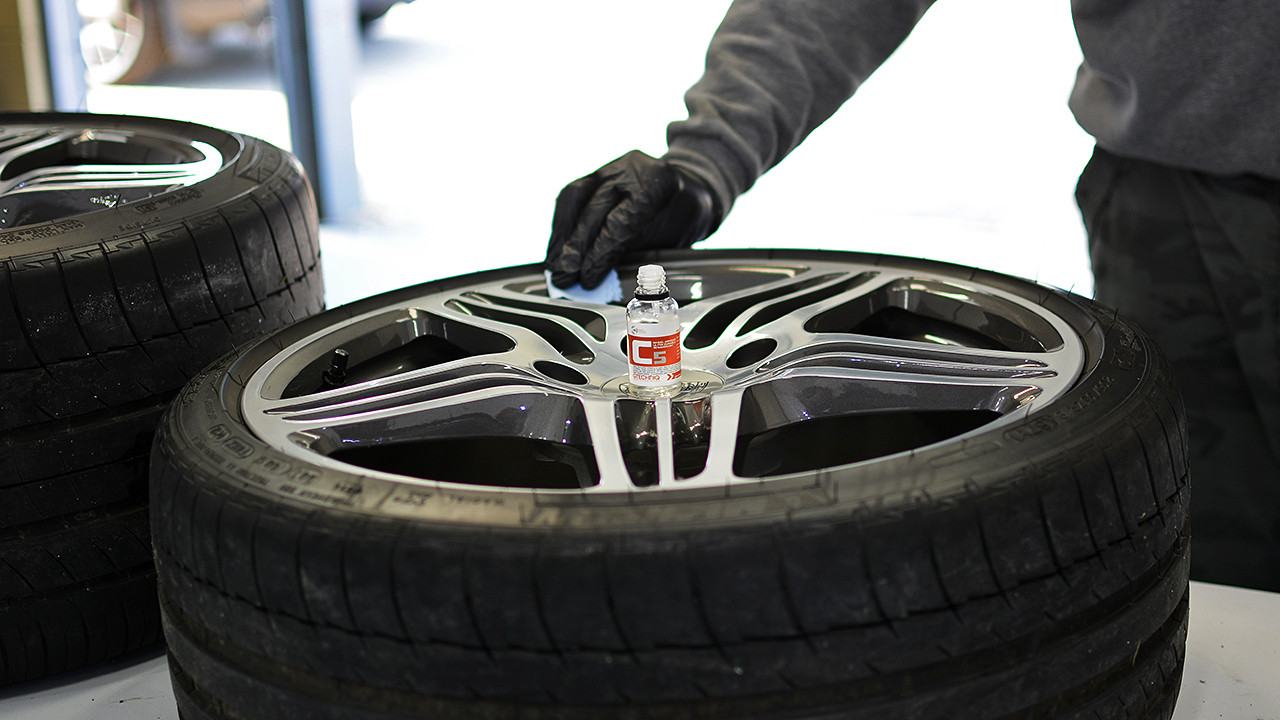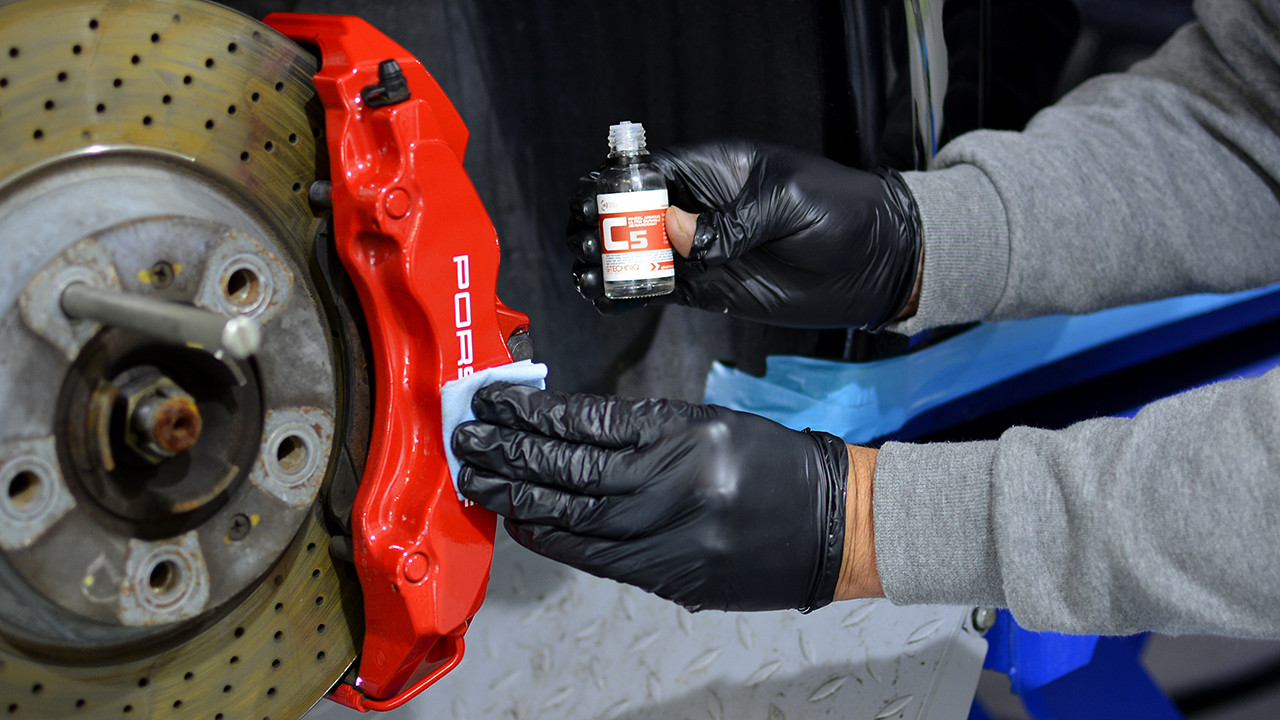 And here are the finished results…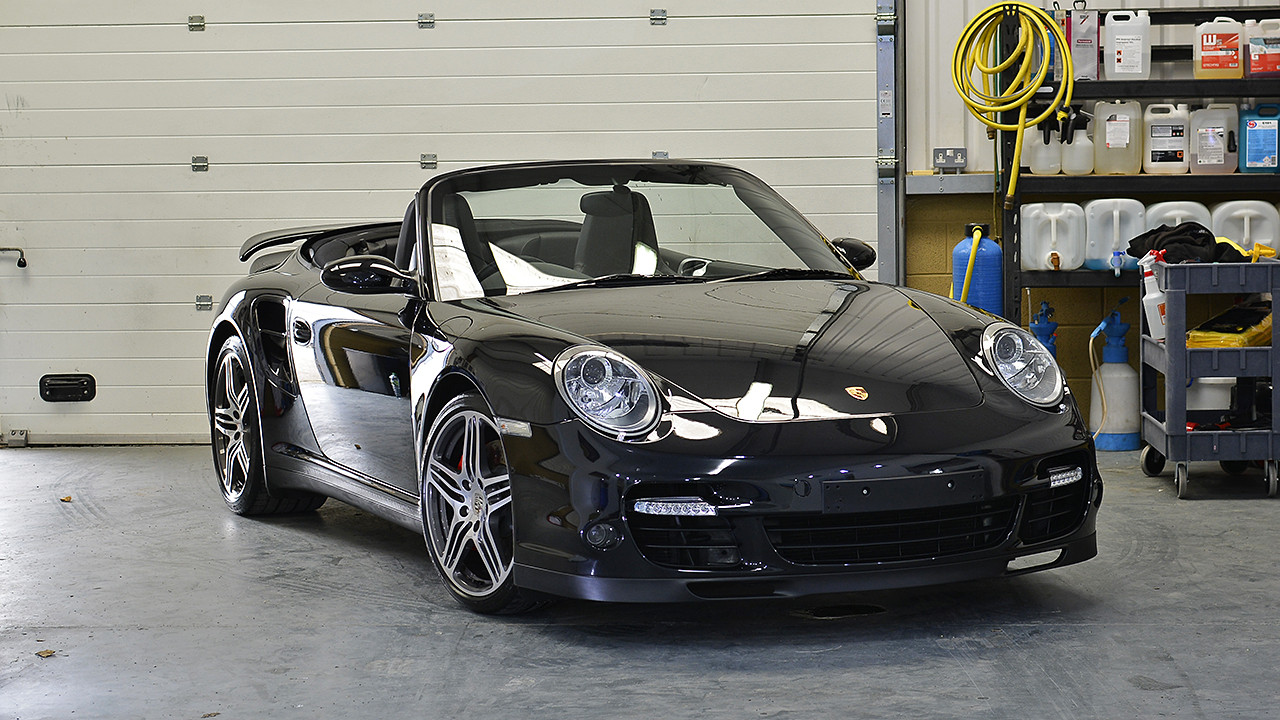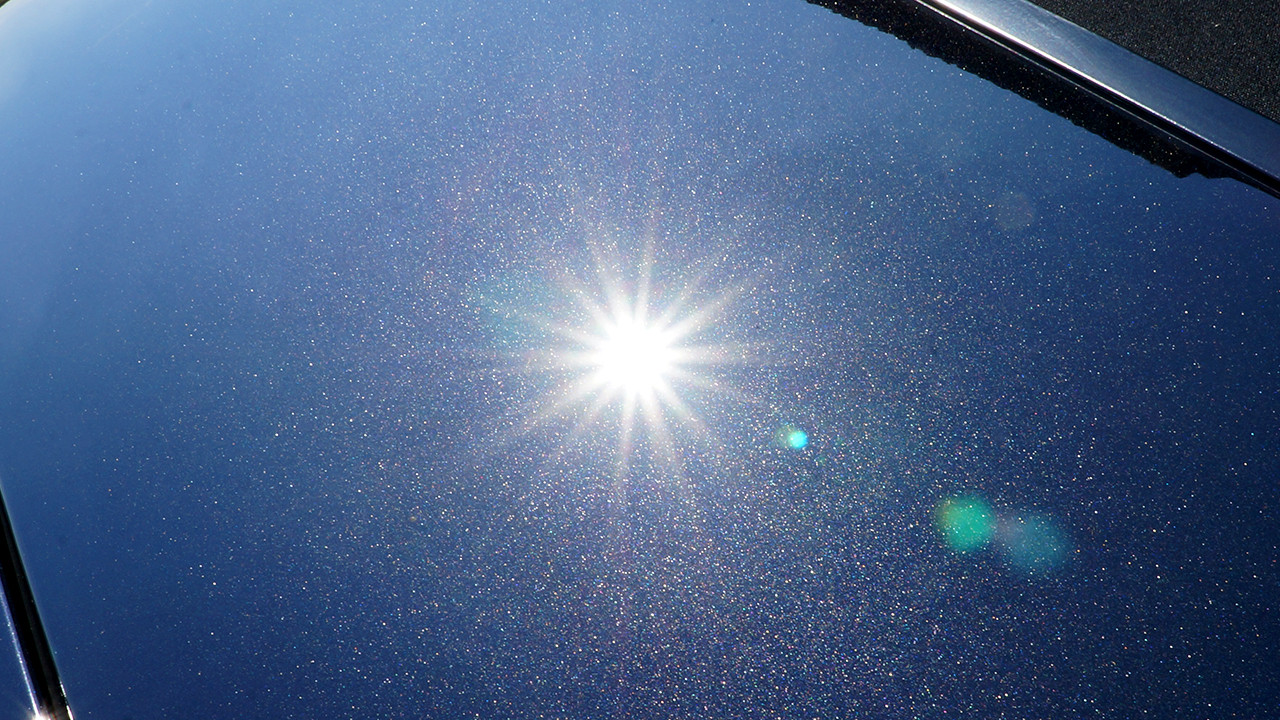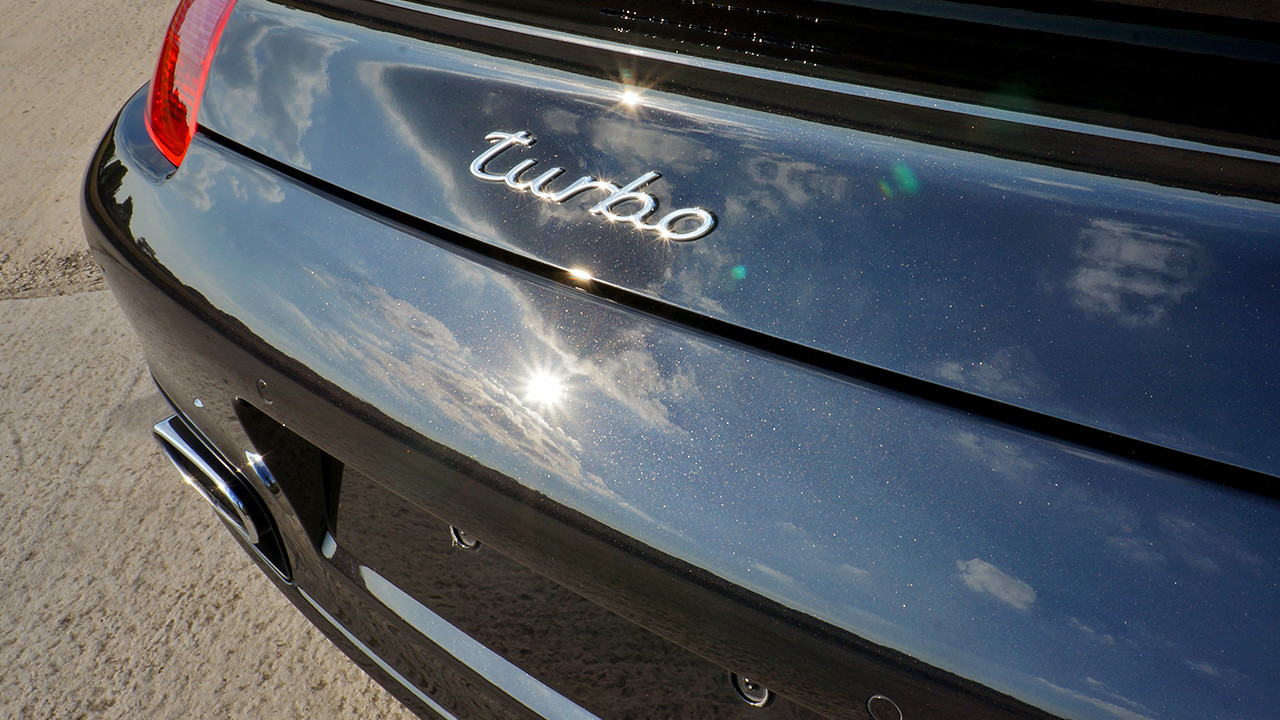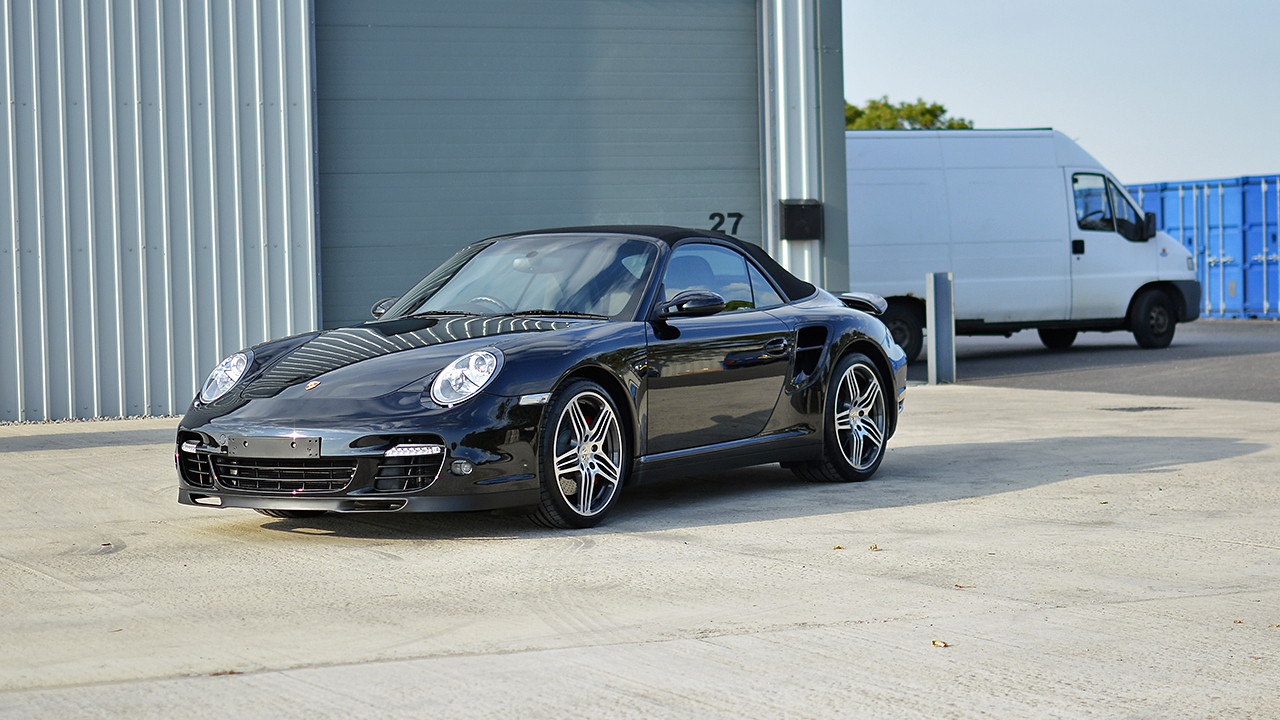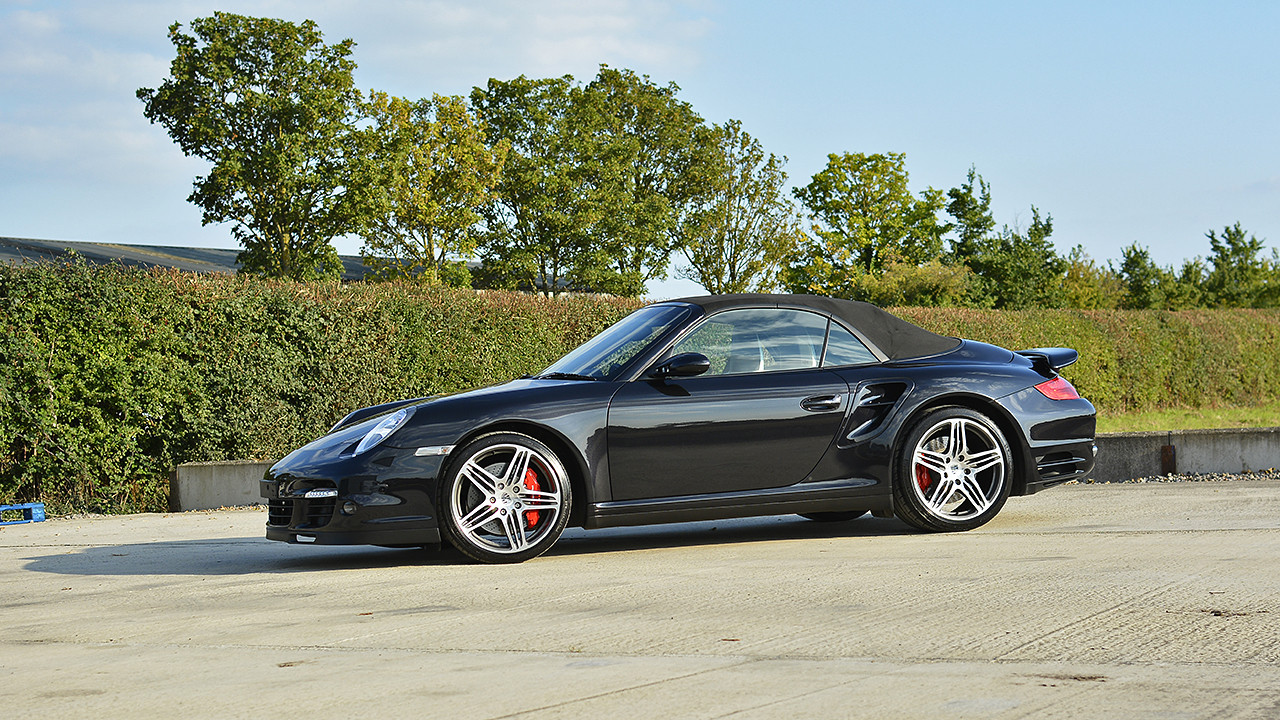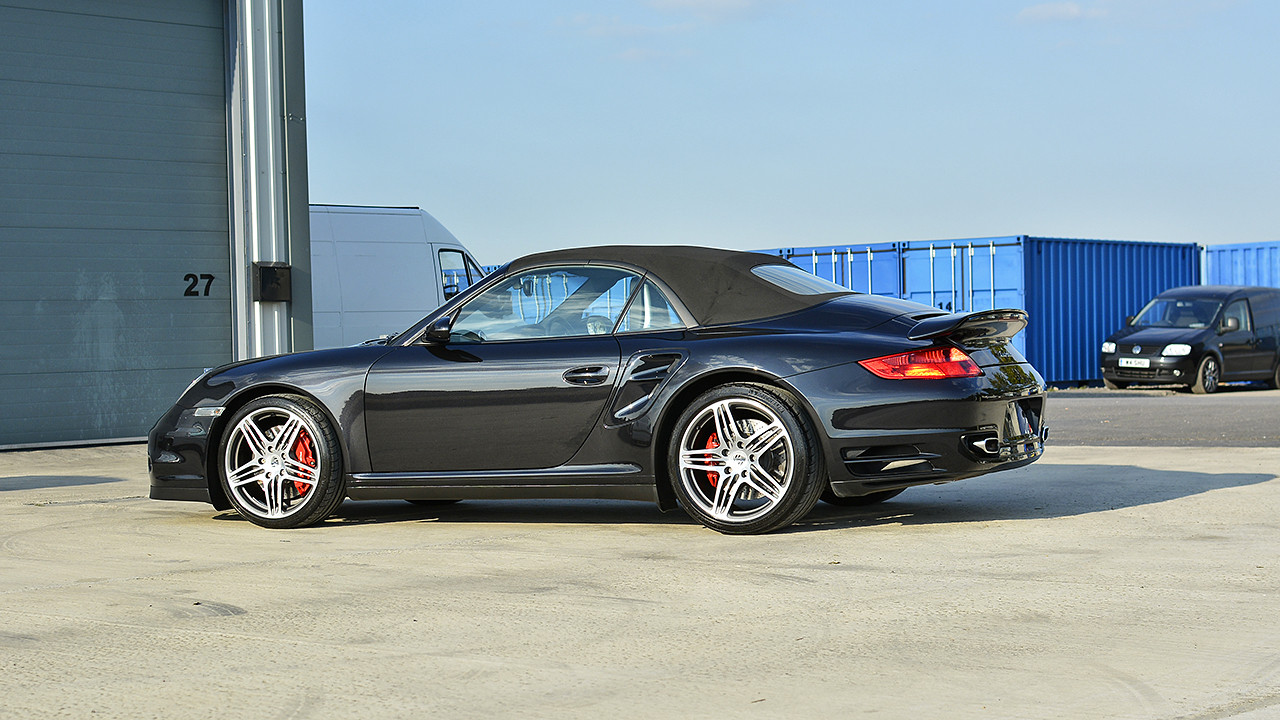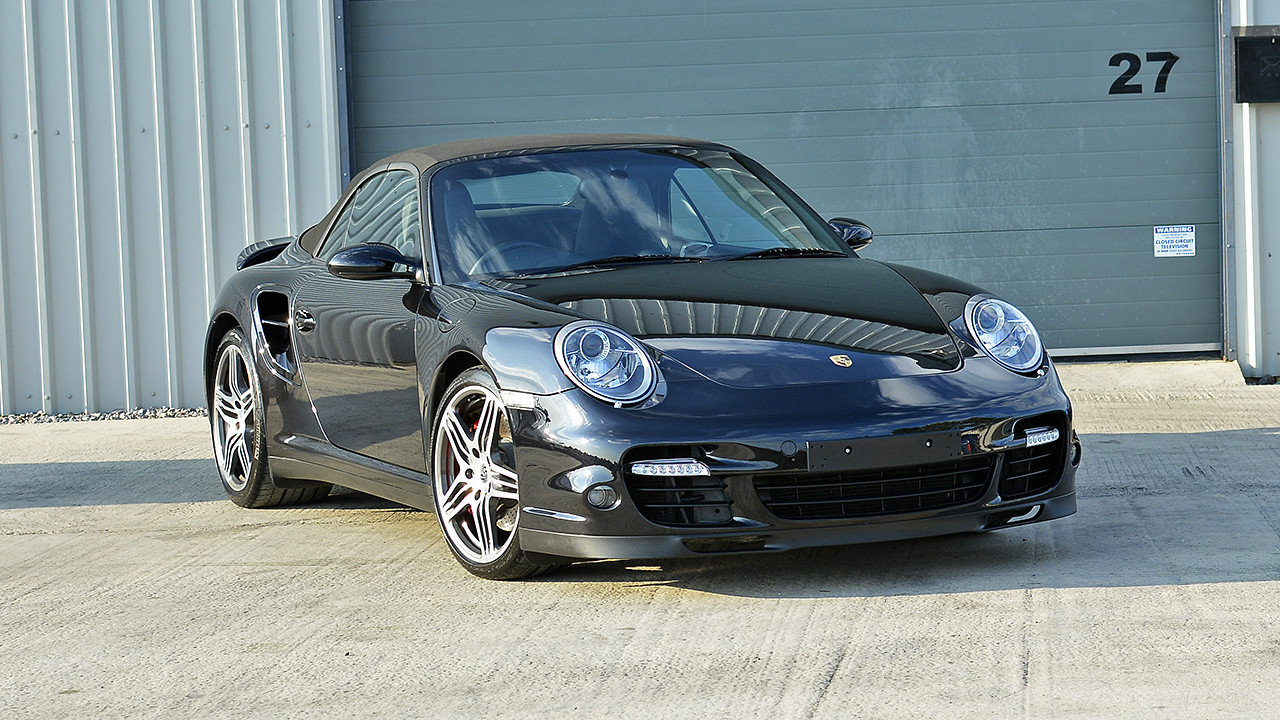 If you would like to book your own Paint Correction Detail, or find the perfect detailing package for your Porsche 997 Turbo, contact us today so that we can better assist you in all of your vehicle reconditioning needs.
Thanks for reading!!