The GT4 represents something significant for the Cayman. Not only is it the first time the 'GT' moniker has been applied to the sub-911 mid-engined coupé, but it is also the first time a Cayman has been granted more power than a contemporary 911.
It's the first road-going Cayman designed and engineered in Weissach, home of Porsche's 'Motorsportzentrum', where Porsche's racing cars and GT-badged 911's are developed and tested. As a result, the GT4's pedigree is impeccable. And tantalisingly so, containing as it does elements of high-end Porsches – from GT3 to 918 – along the way. It is nothing less than the greatest expression yet of what a Cayman can be.
The owner of this brand new Porsche Cayman GT4 painted in Jet Black Metallic had arranged for Rudlers Transport to collect the vehicle from OPC Guildford in an enclosed transporter and deliver it to us so we could carry out our New Car Preparation & Protection Detail. Customer also requested we fit PPF (paint protection film) to some of the high impact areas of the car.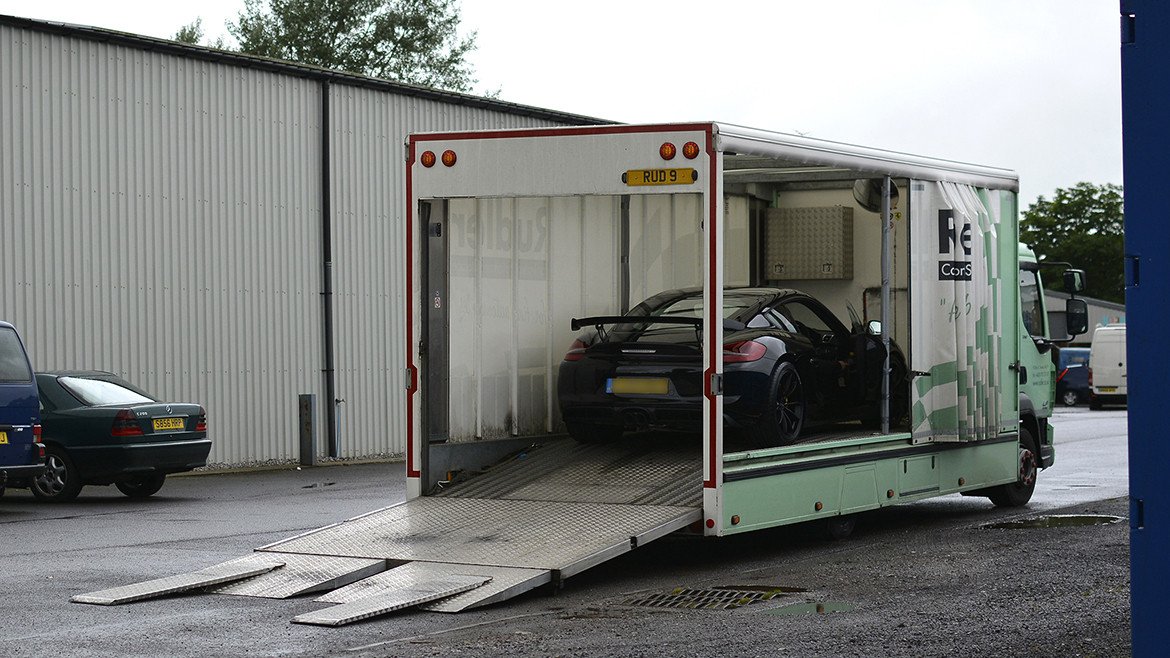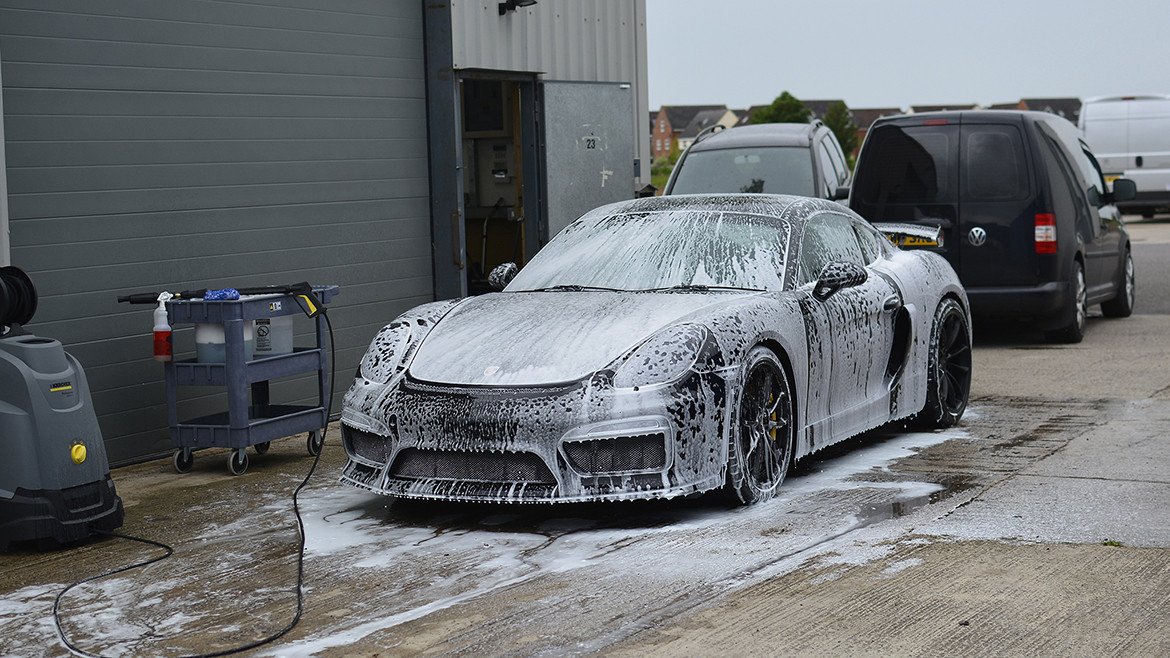 With the GT4 washed it was then brought inside and the wheels were removed and the paintwork inspected.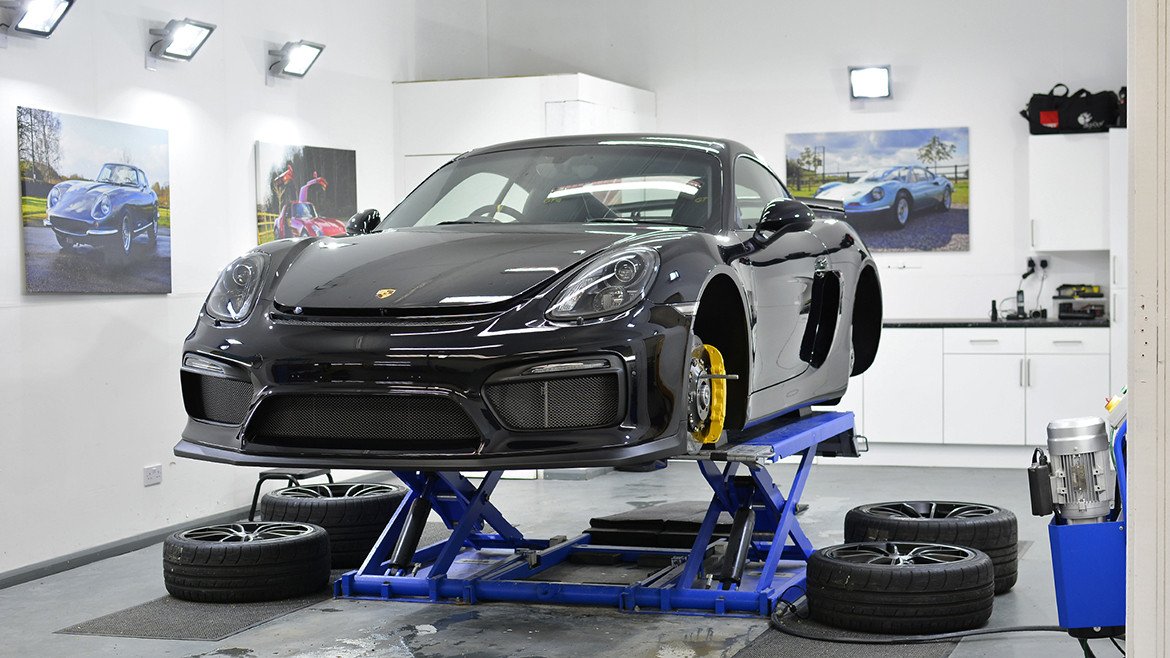 The paint was full of buffer trails, DA sanding marks/haze and swirls from where the factory had flattened and machine polished the paintwork. A two step machine polish was needed to fully remove these defects and leave a flawless finish.
With paint measurements taken the next step was to settle on a polish and pad combination that would remove as much defects as possible whilst also removing as little clear coat as possible.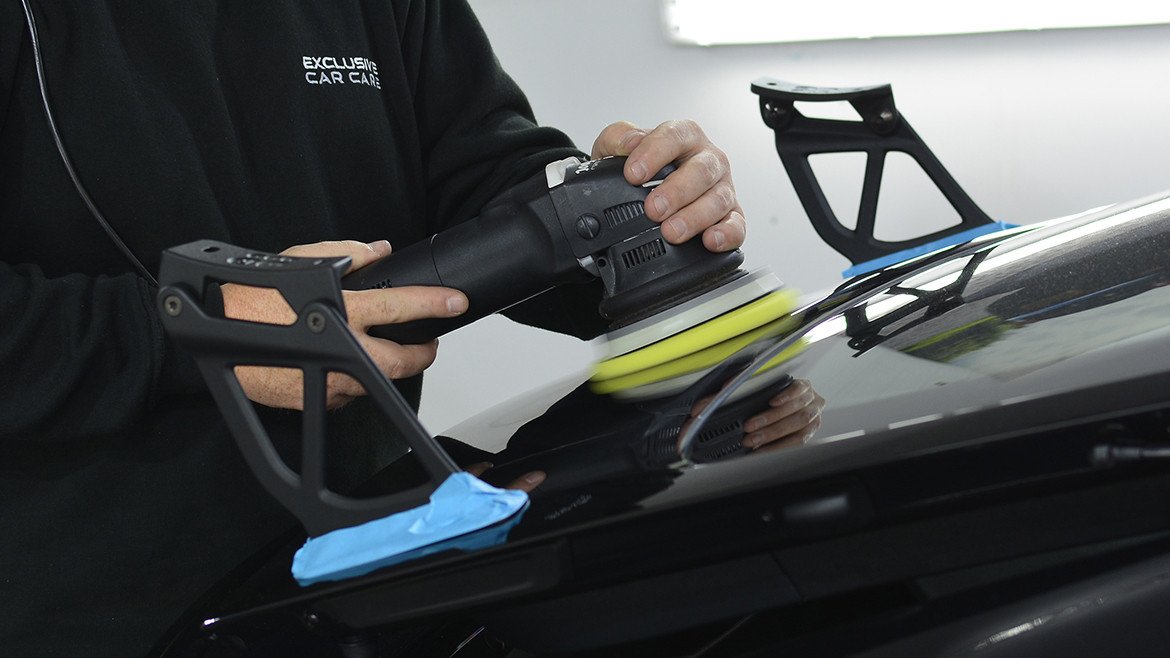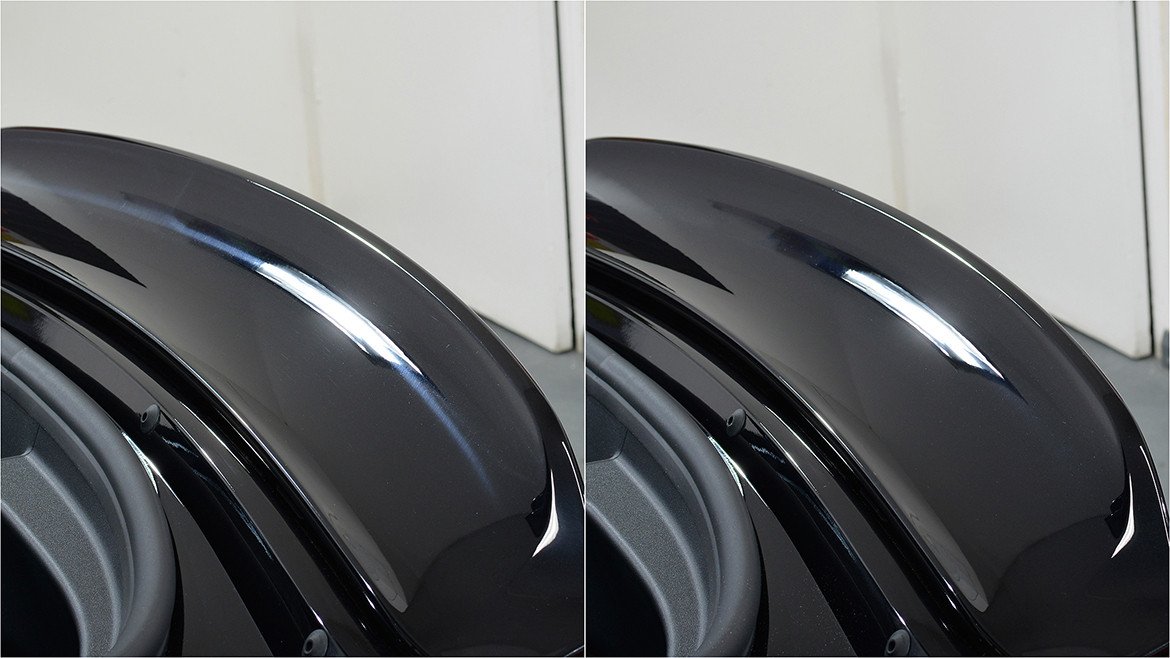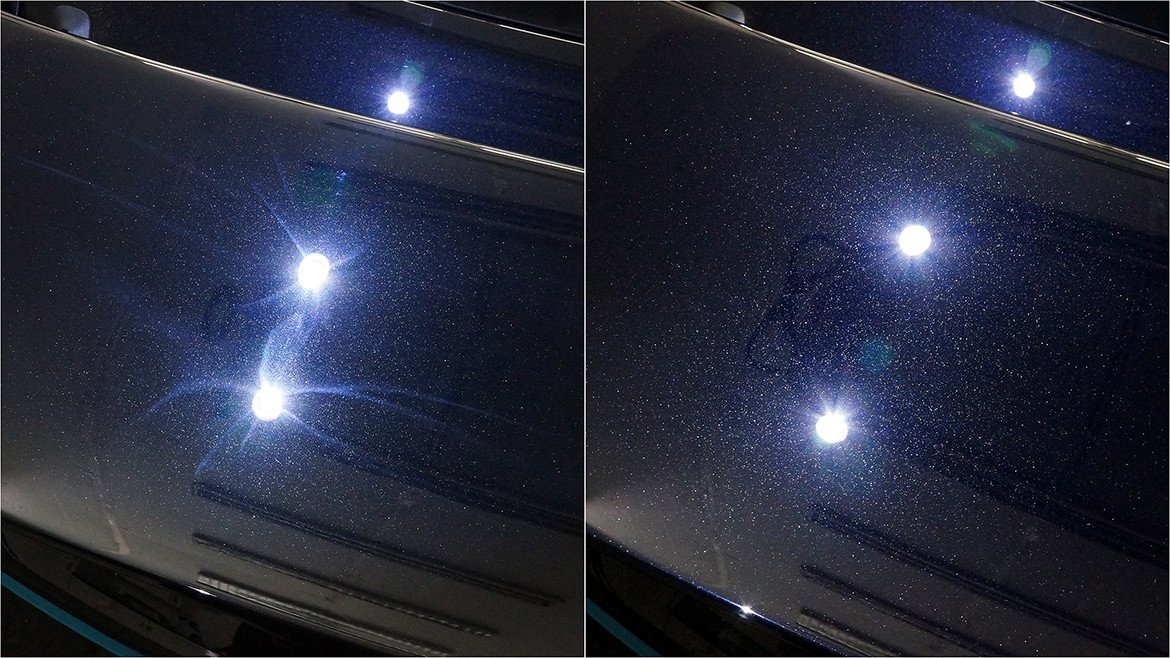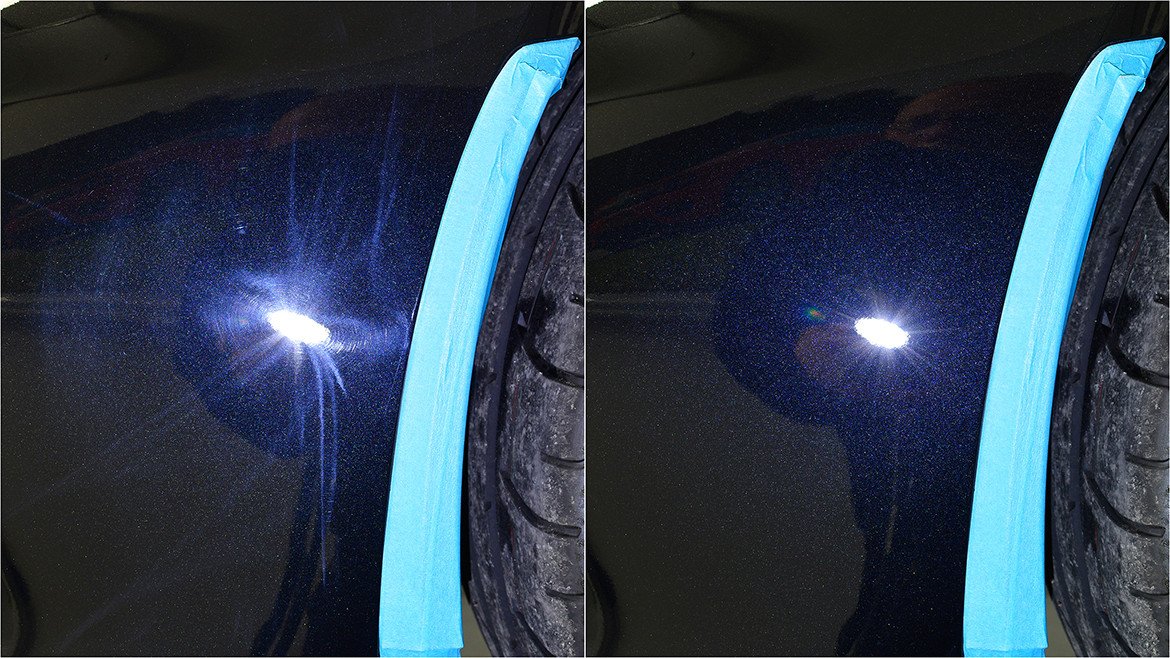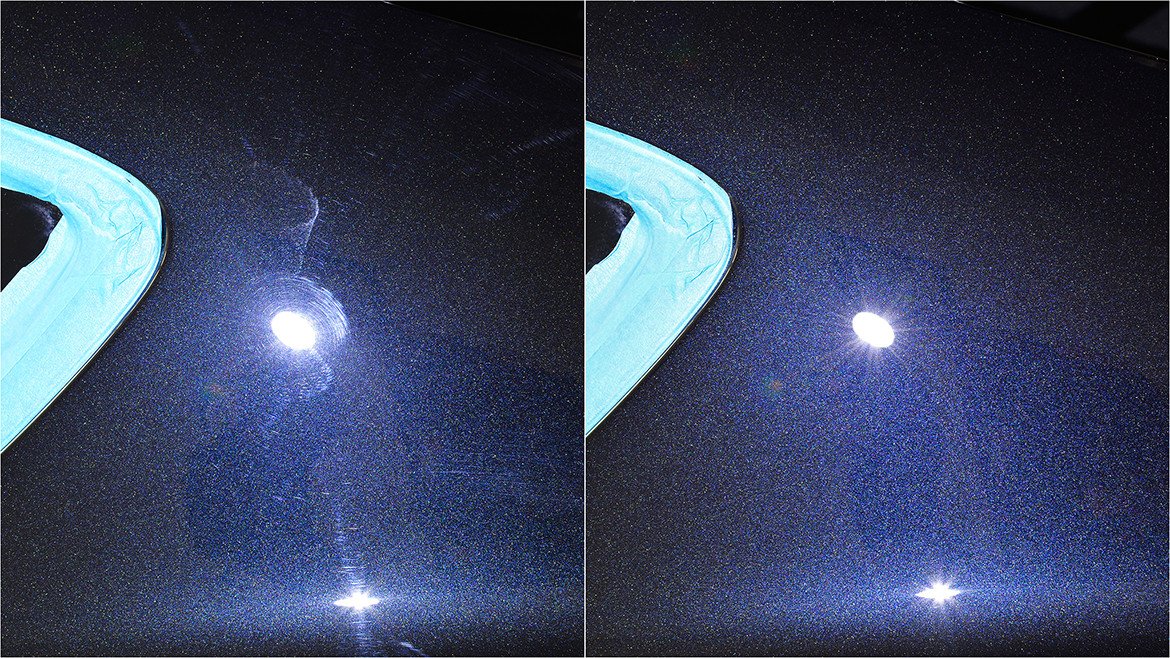 Once the paintwork was corrected, it was refined with a further stage of machine polishing to leave a high gloss finish.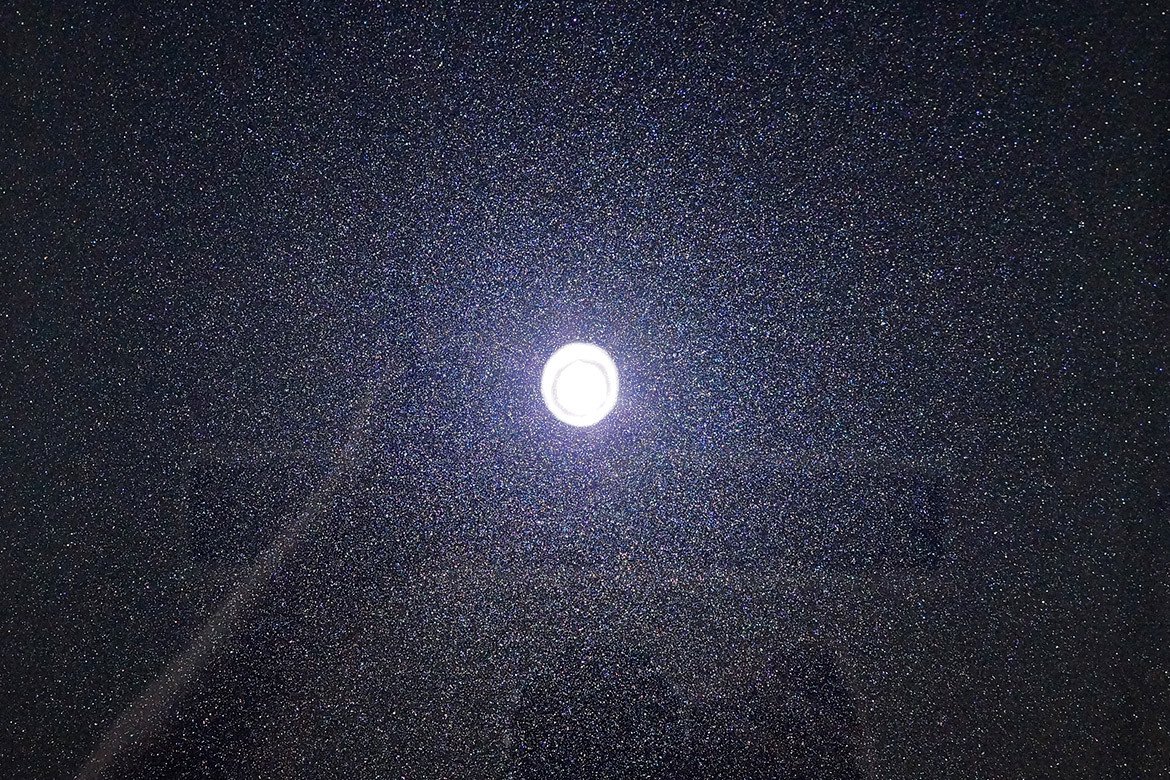 With the paintwork now free of blemishes and swirls it was then time to apply some paint protection film (PPF) to certain areas of the car. This customer requested we protect the bonnet, bumper, front wings, side skirts and side mirrors with to protect these vulnerable areas from stone chips and other minor abrasions.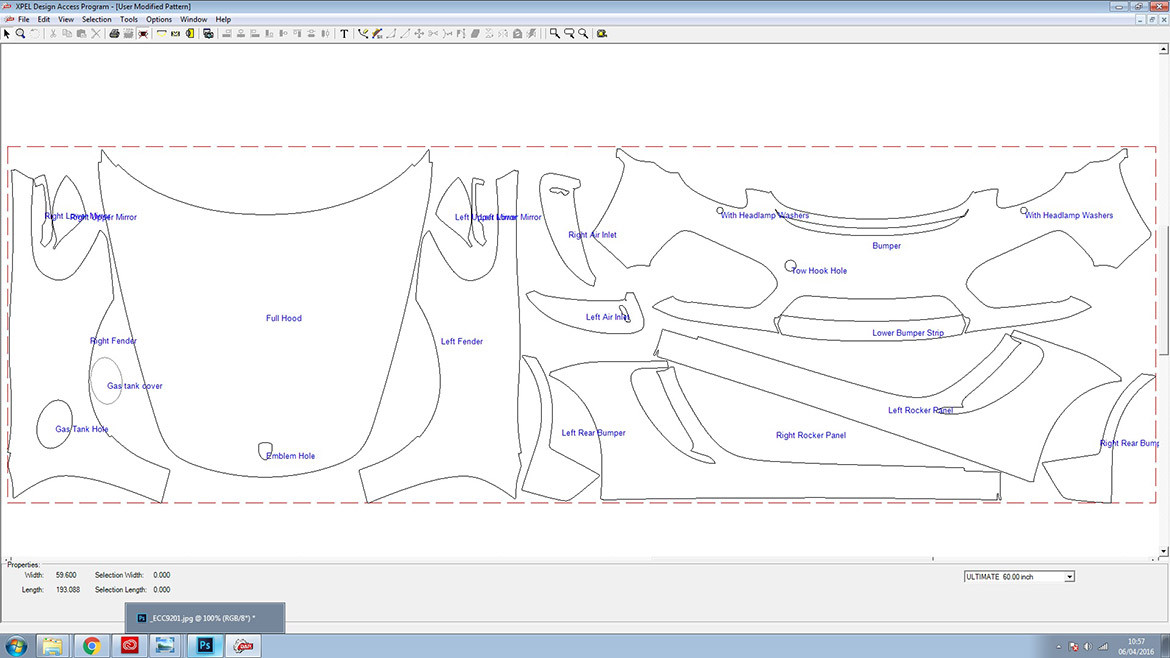 After the installation of the film, Gtechniq Crystal Serum was applied to the bodywork. This ceramic coating cures to leave a dual layer of protection. The lower layer cures to a hardness of around 7H, offering flexibility, the upper layer cures to around 9H, providing a tough top coat. Crystal Serum carries a 7 year guarantee.
To increase the slickness, as well as the depth of shine and hydrophobic properties Gtechniq EXO Ultra Durable Hybrid Coating was applied over the top of Crystal Serum.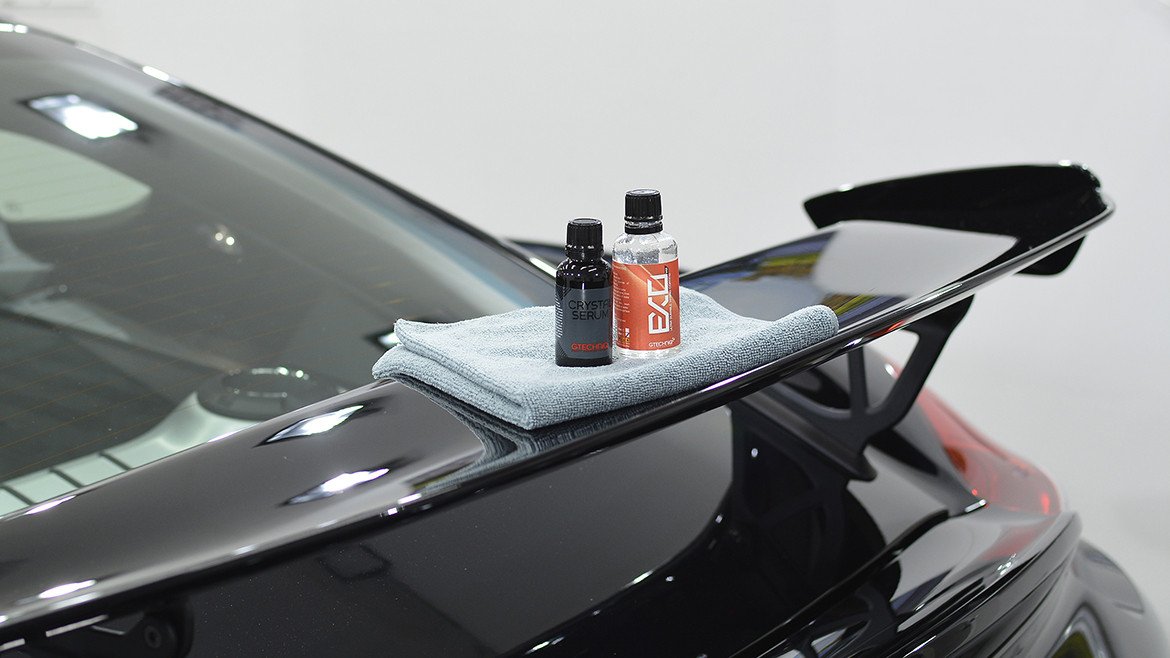 The glass was polished with Carpro Ceri-Glass and then coated with Gtechniq G1 ClearVision Smart Glass. This provides a hydrophobic barrier encouraging rainwater to form into beads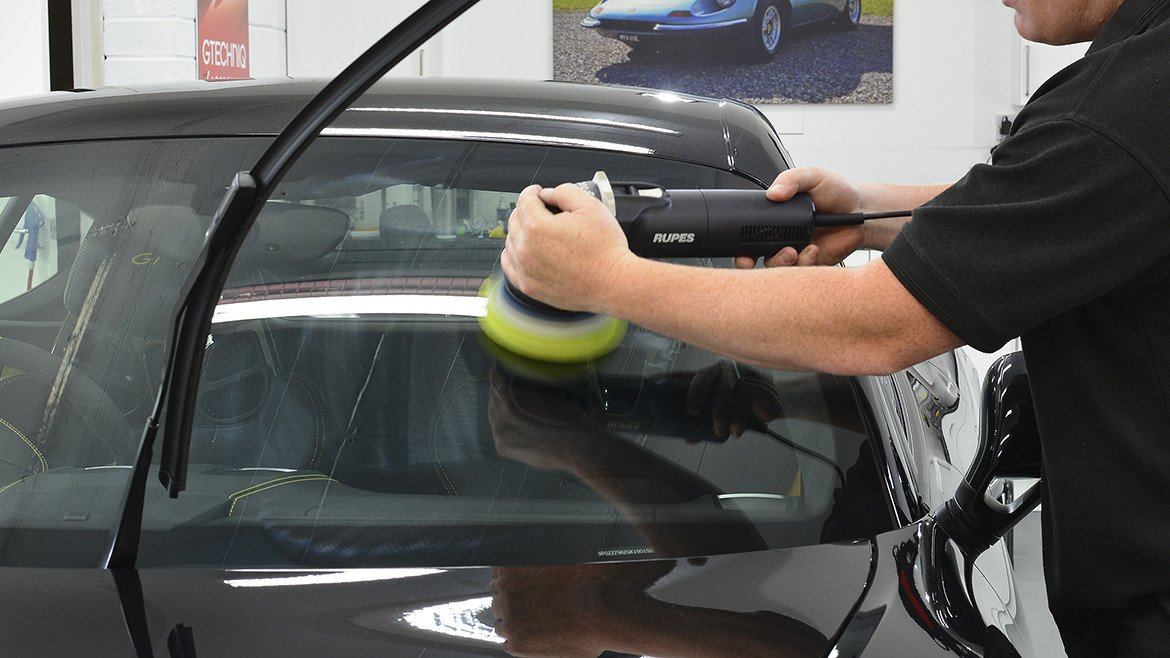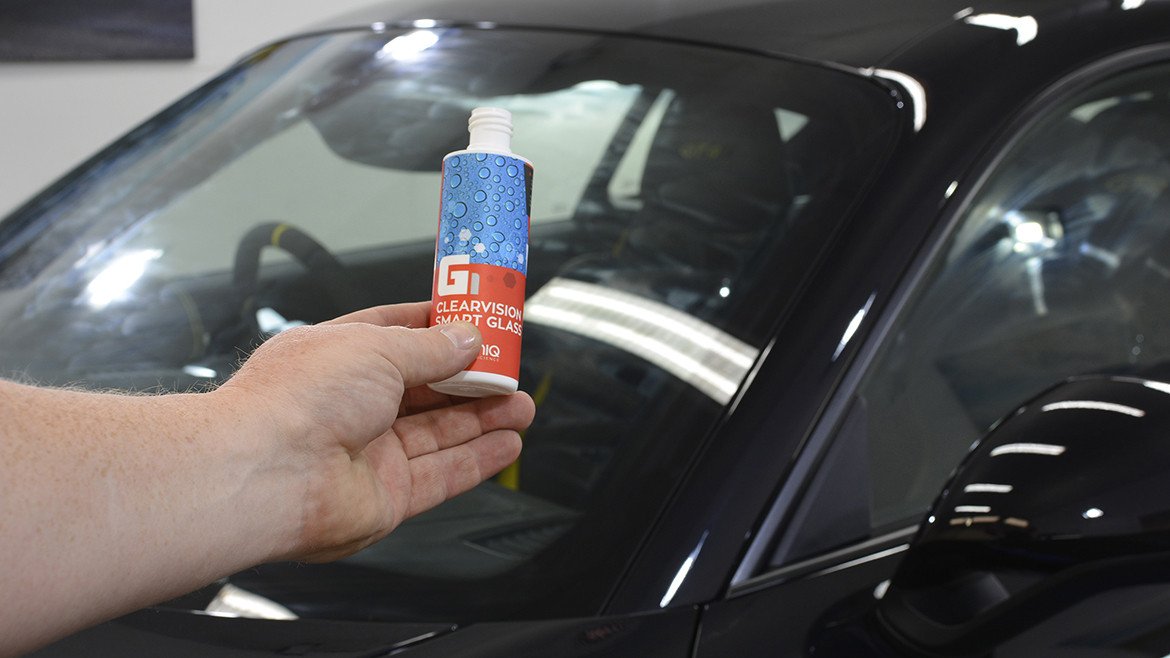 The wheels, brake calipers, and exhaust were coated with Gtechniq C5 Alloy Wheel Armour, a heat resistant ceramic coating that repels dirt, oils and inhibits brake dust build-up.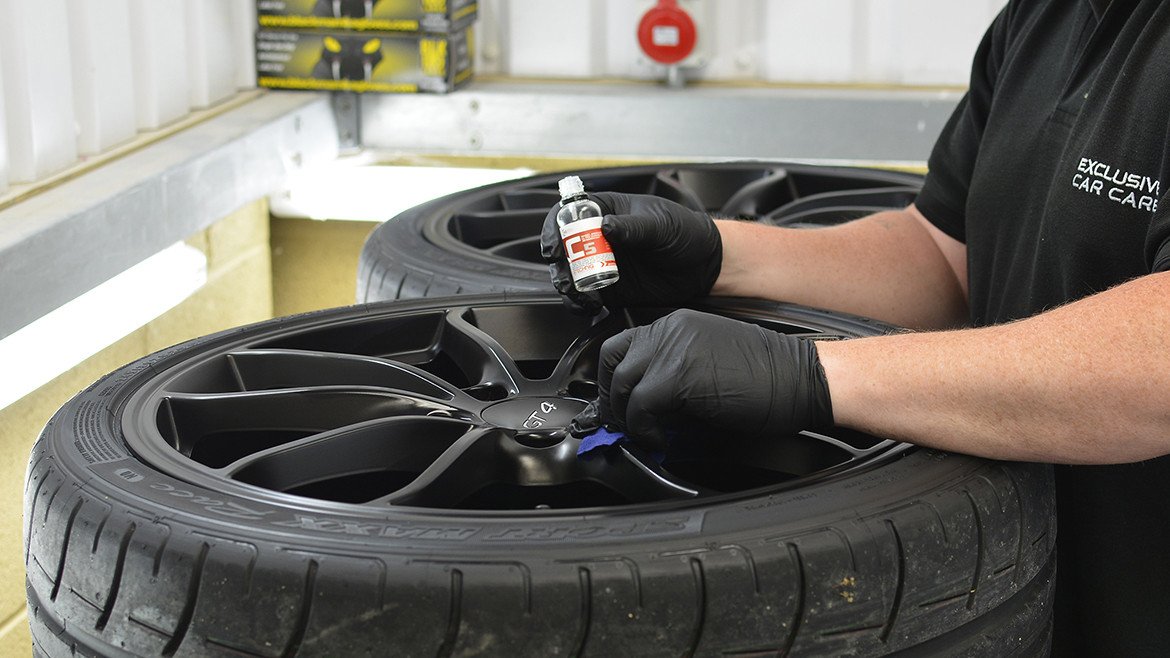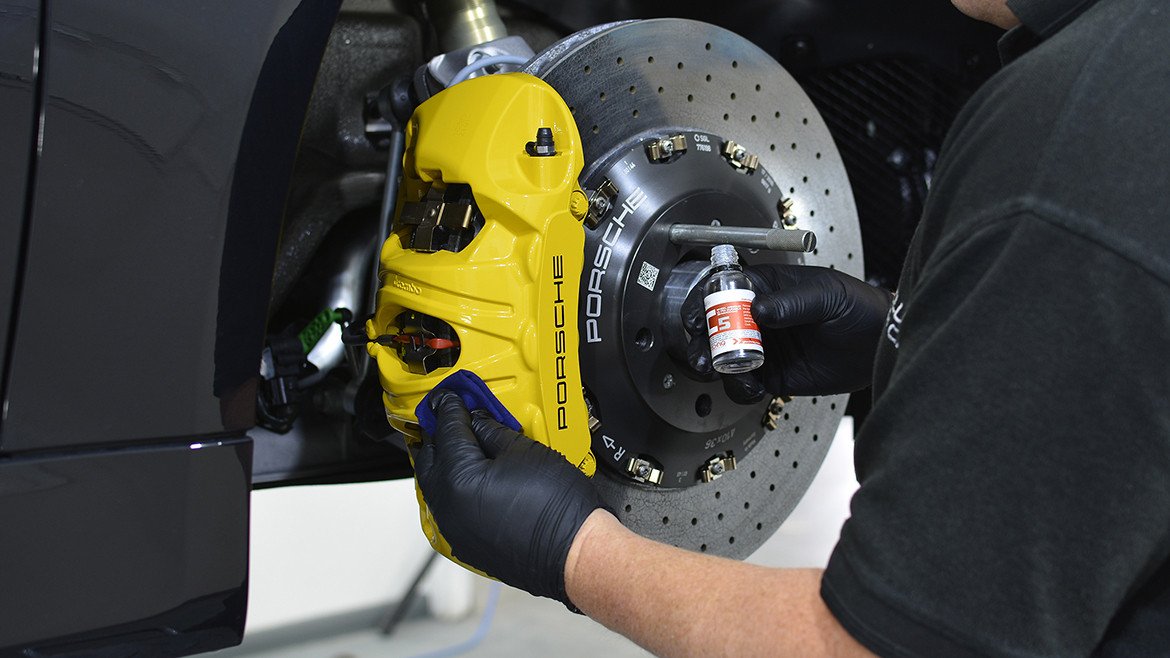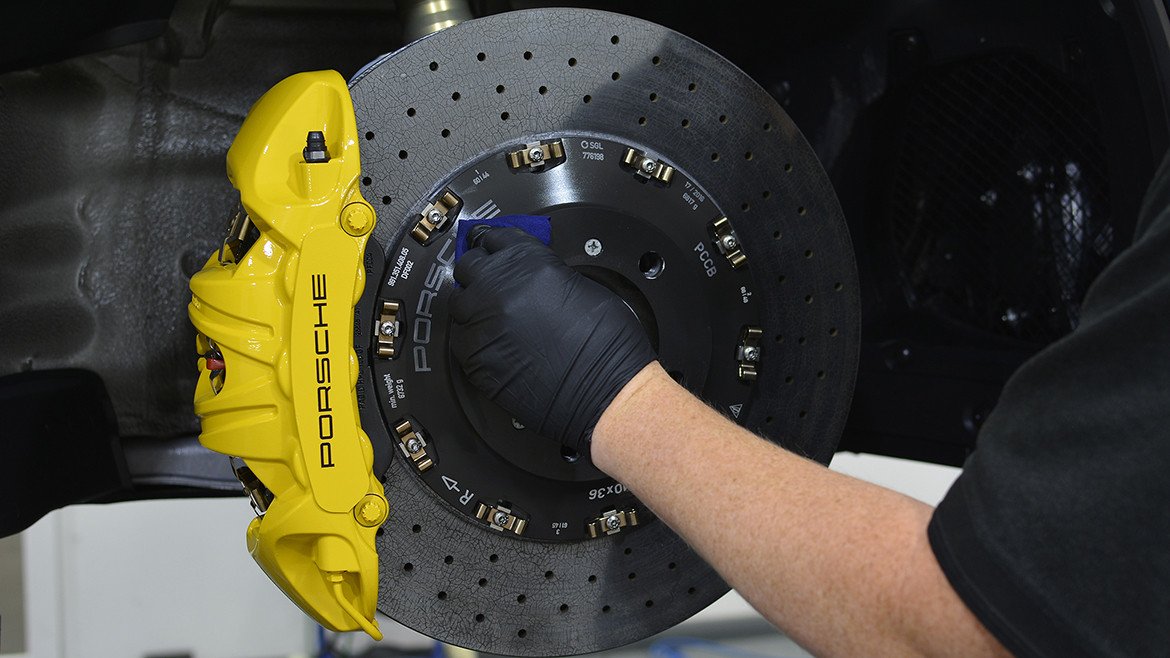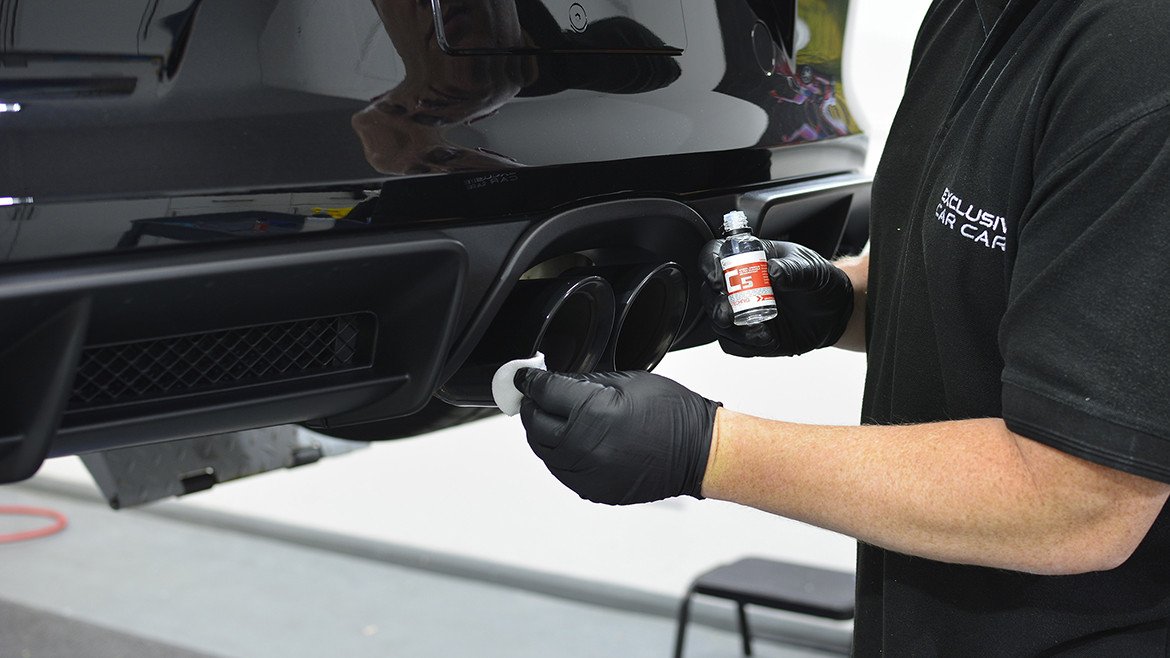 The interior fabrics was treated with Gtechniq I1 Smart Fabric and the leather with LTT Auto Ultra Protect.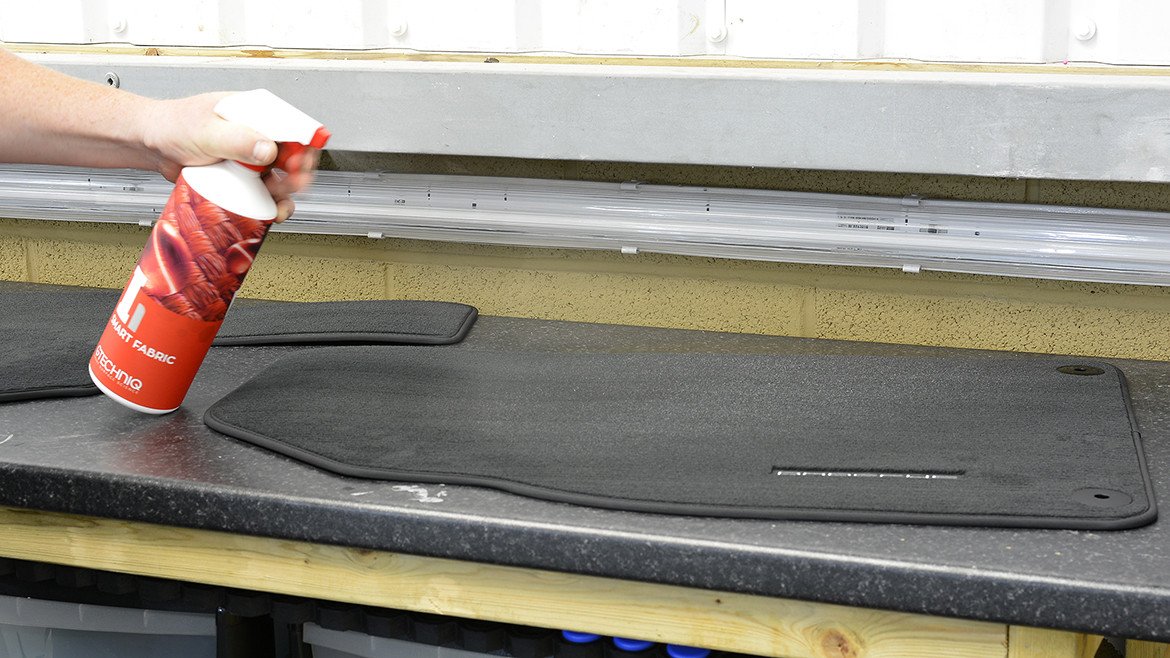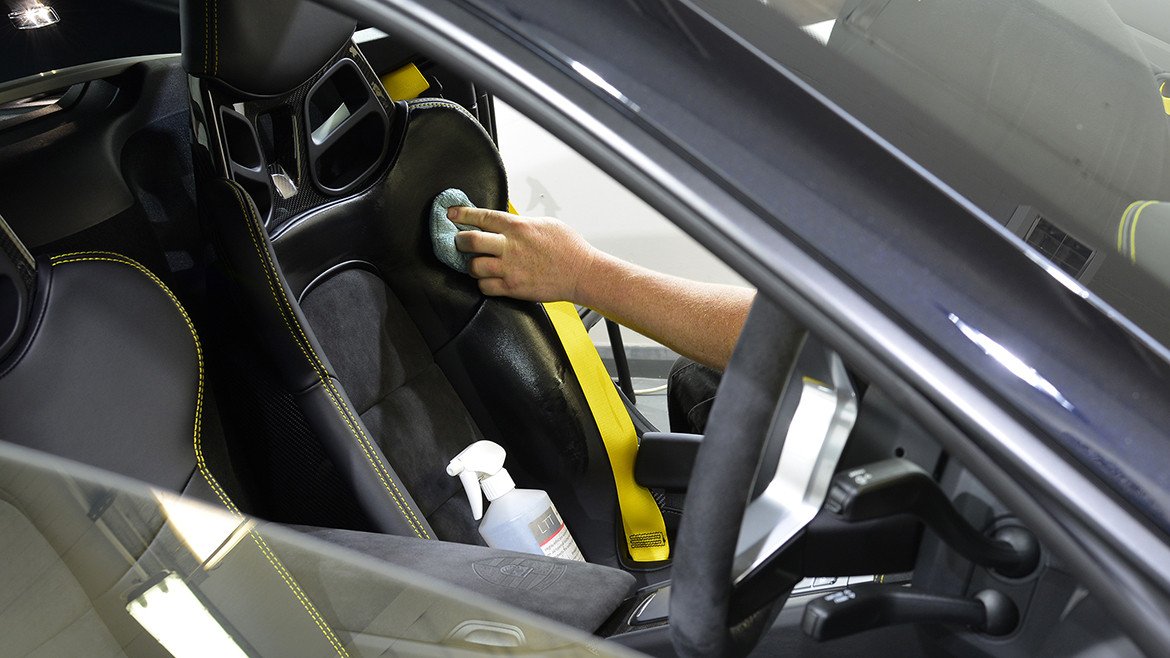 And the end result…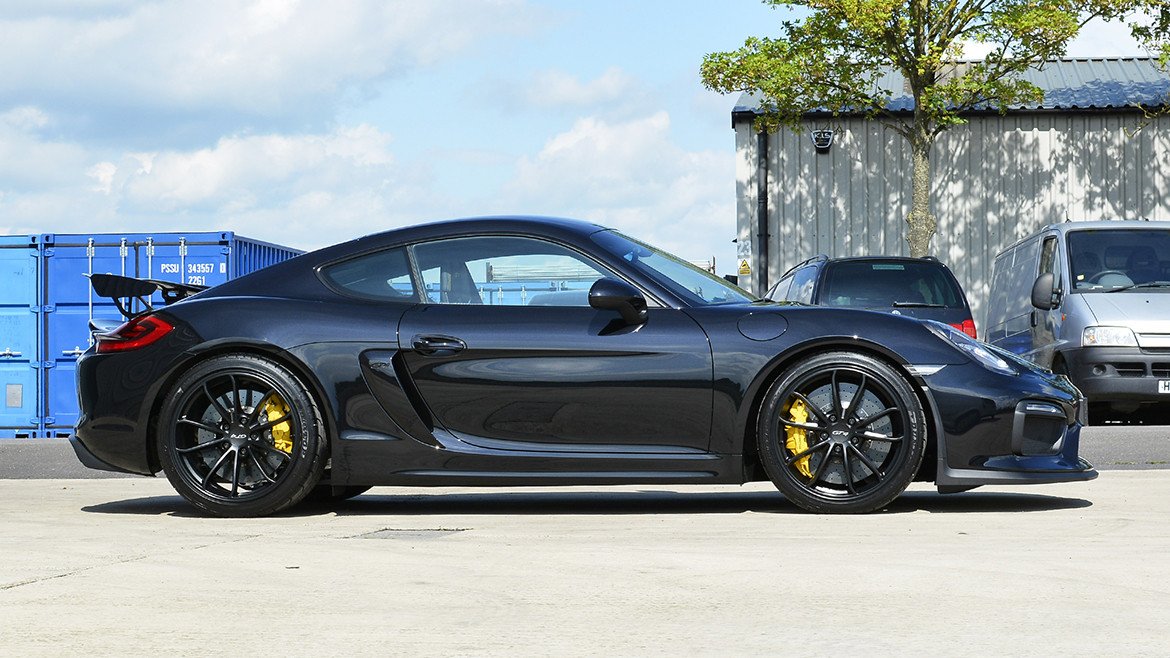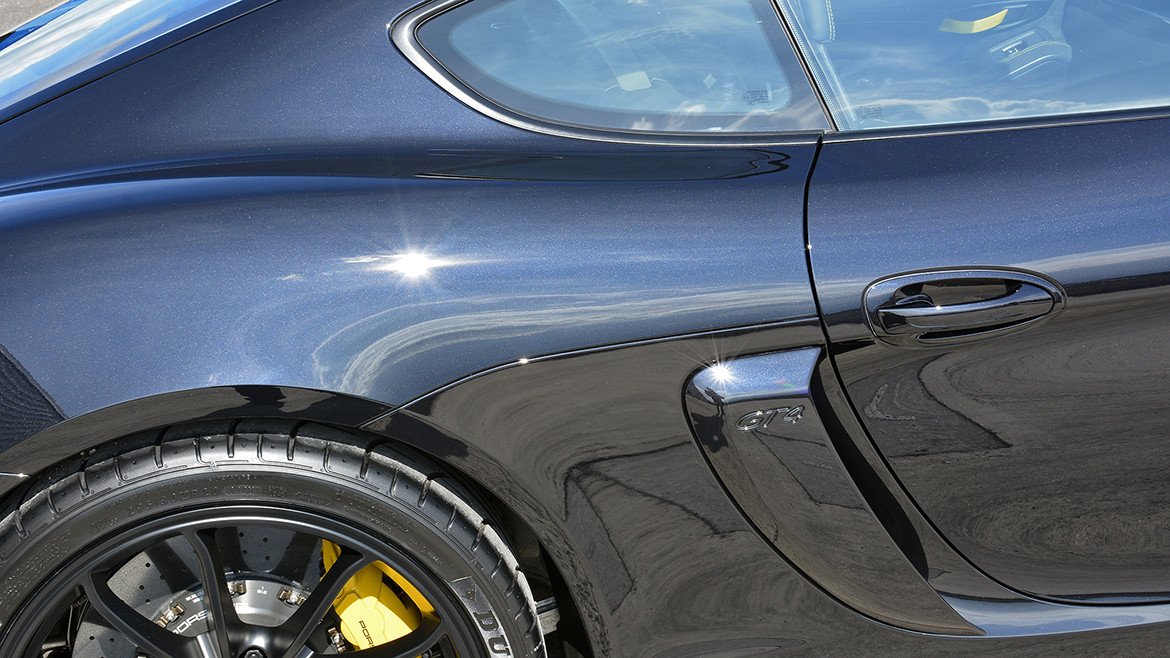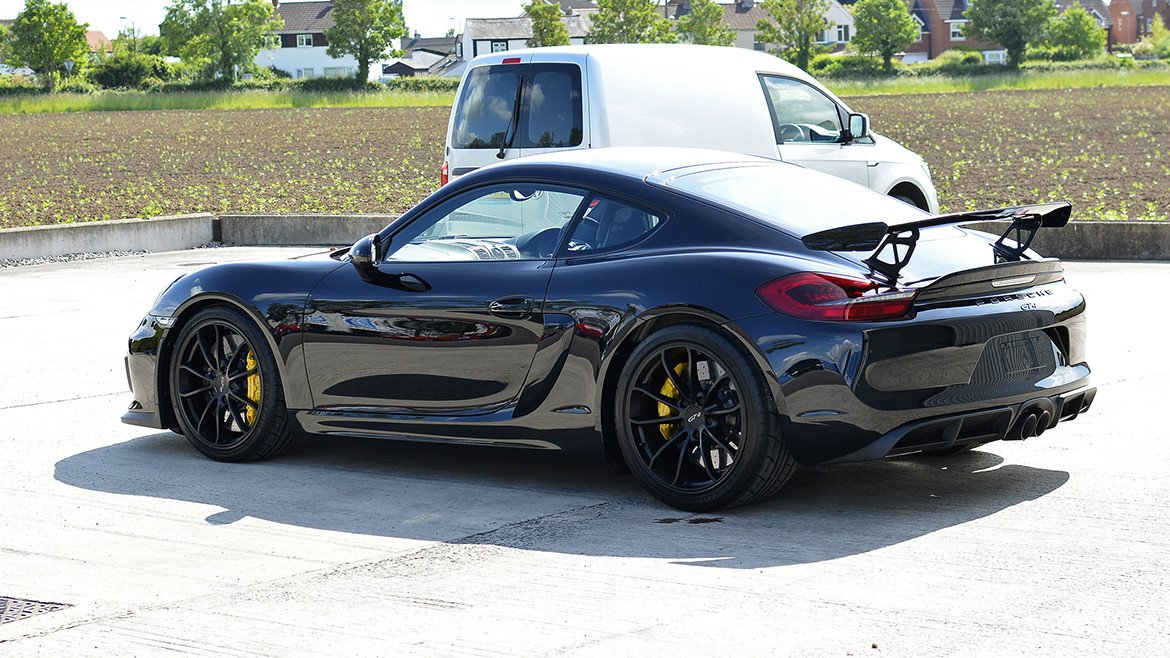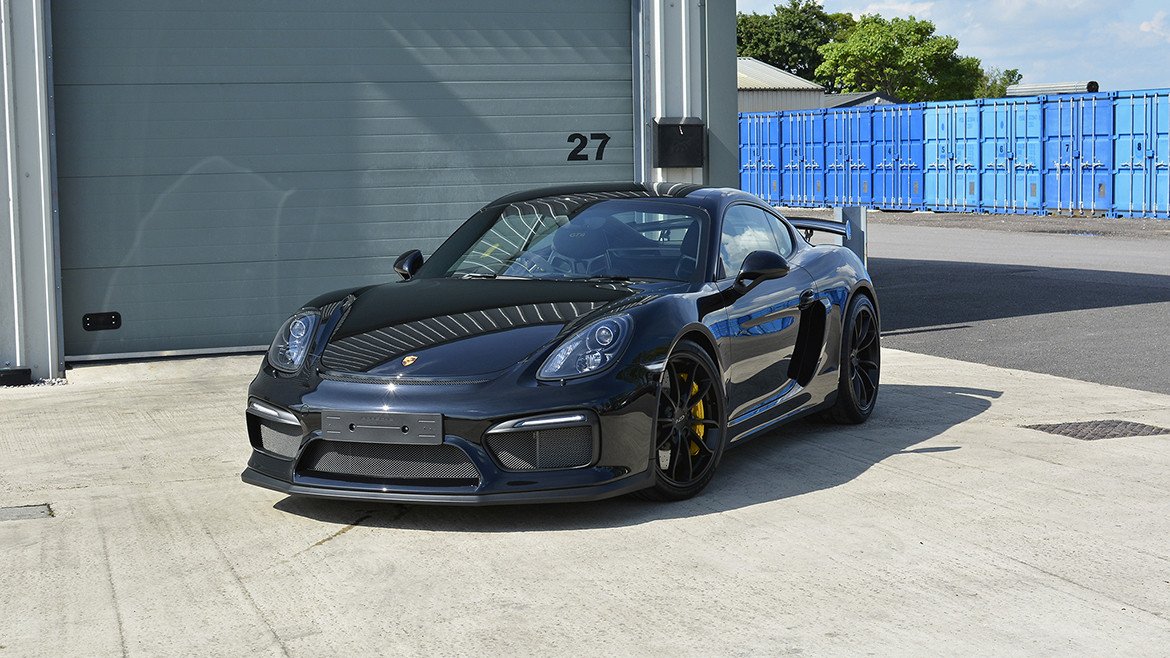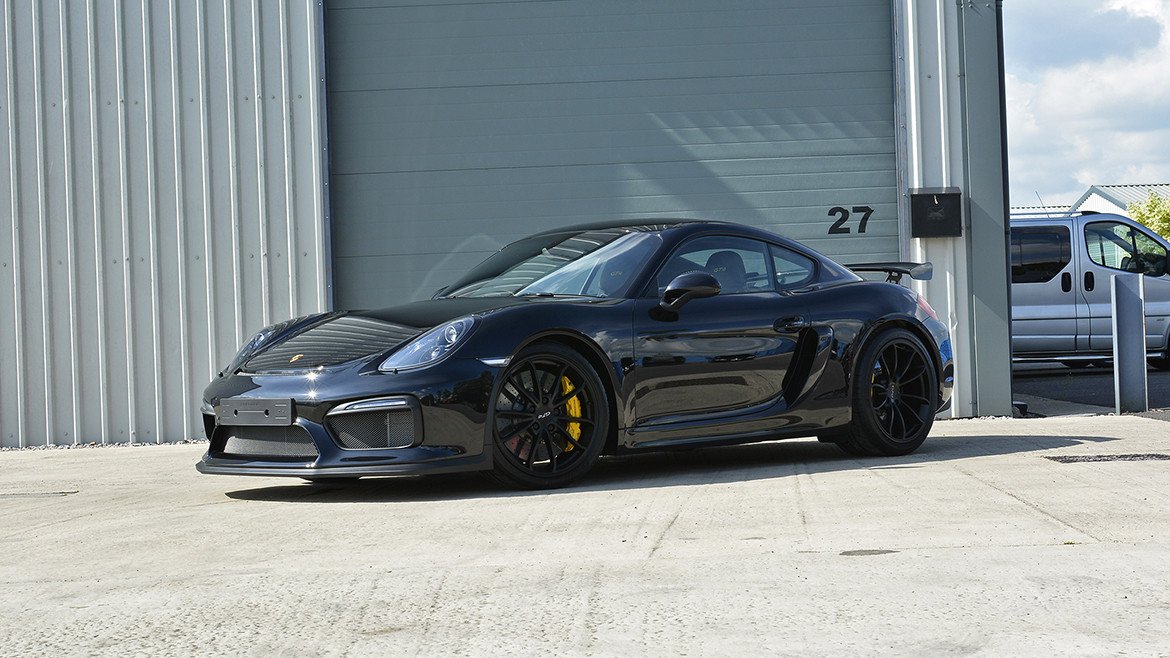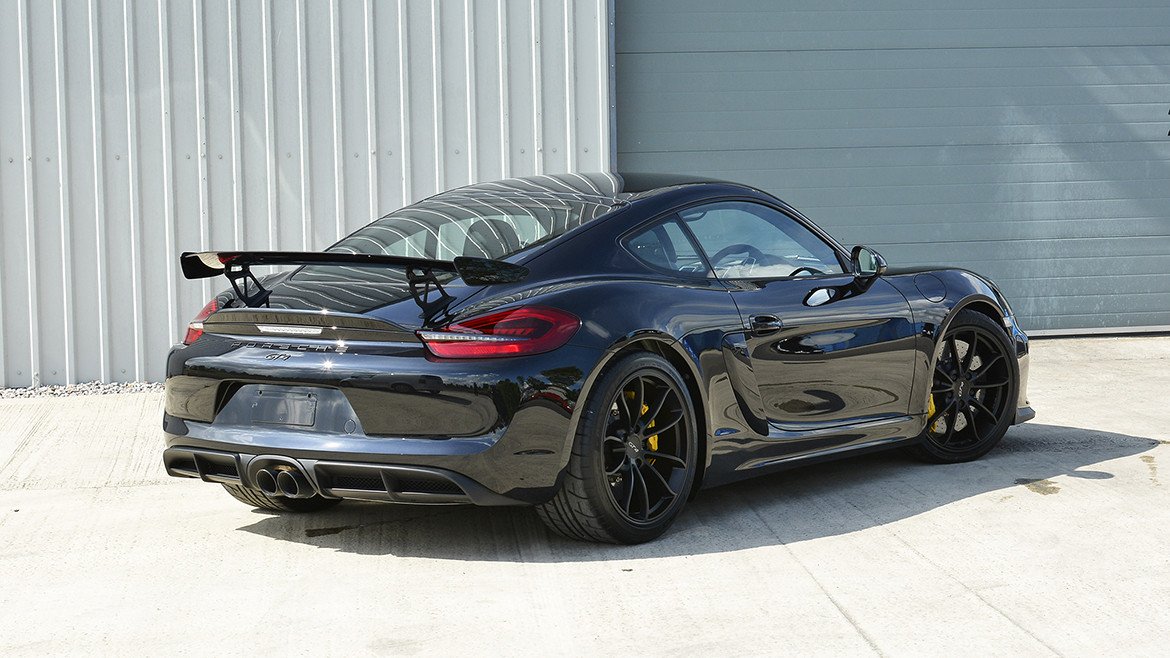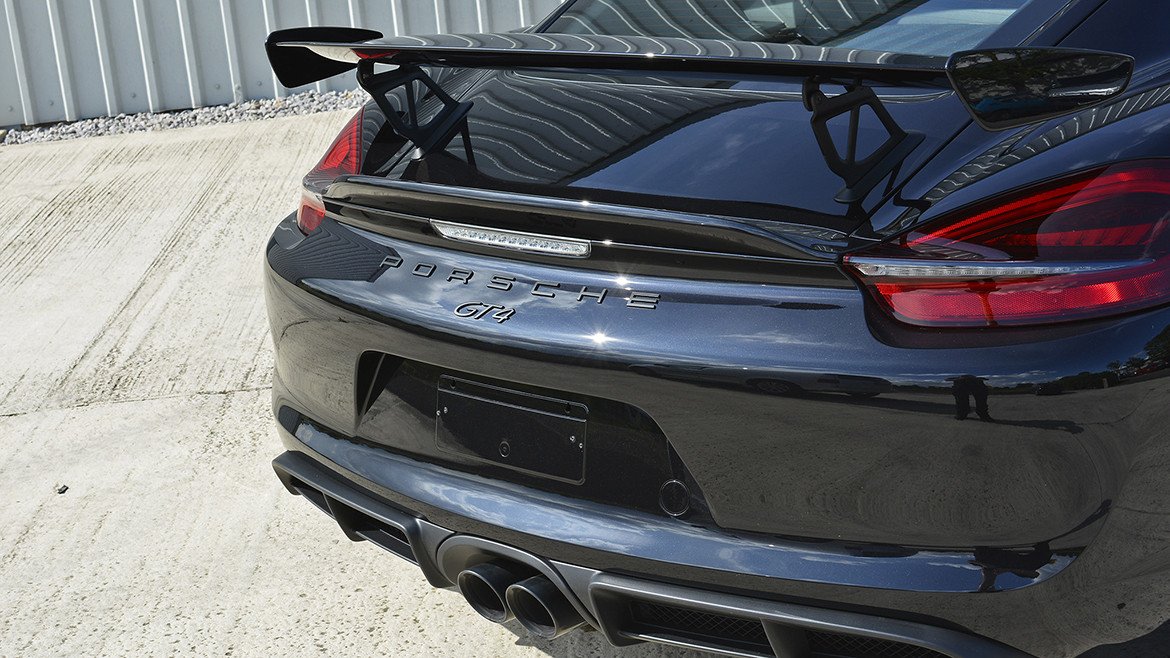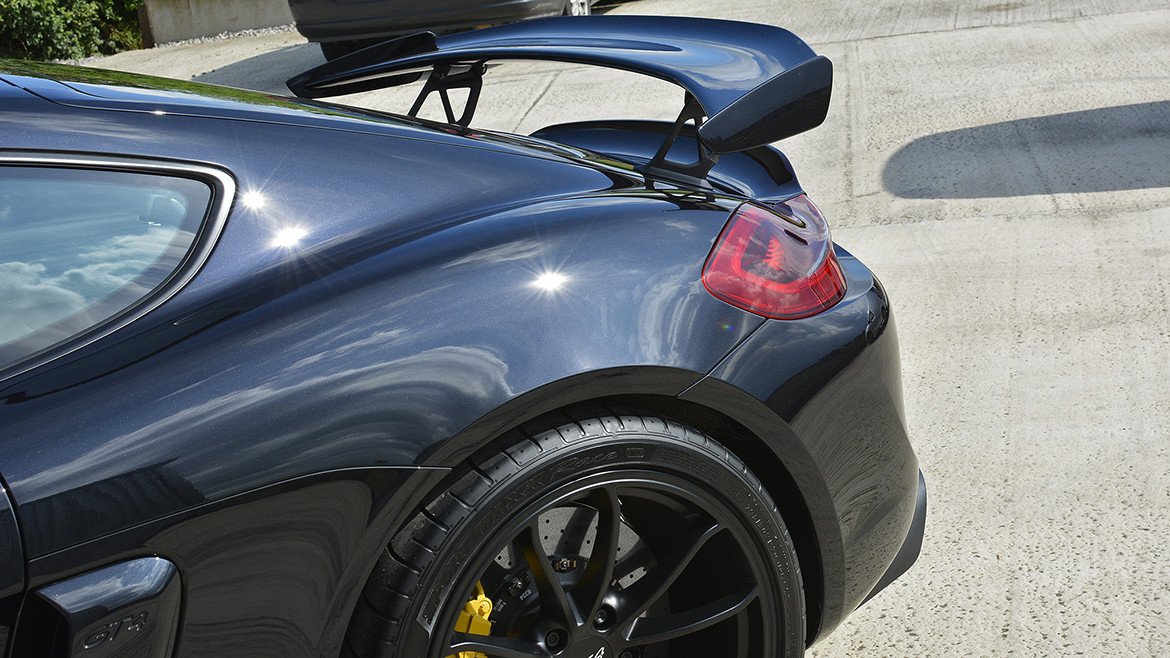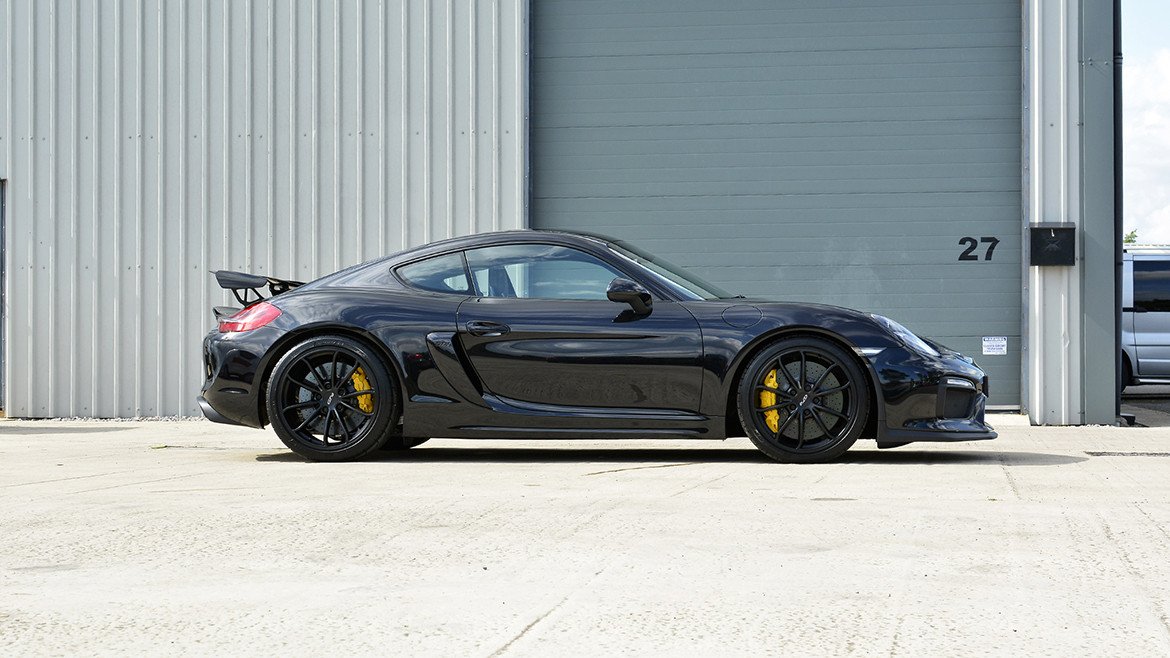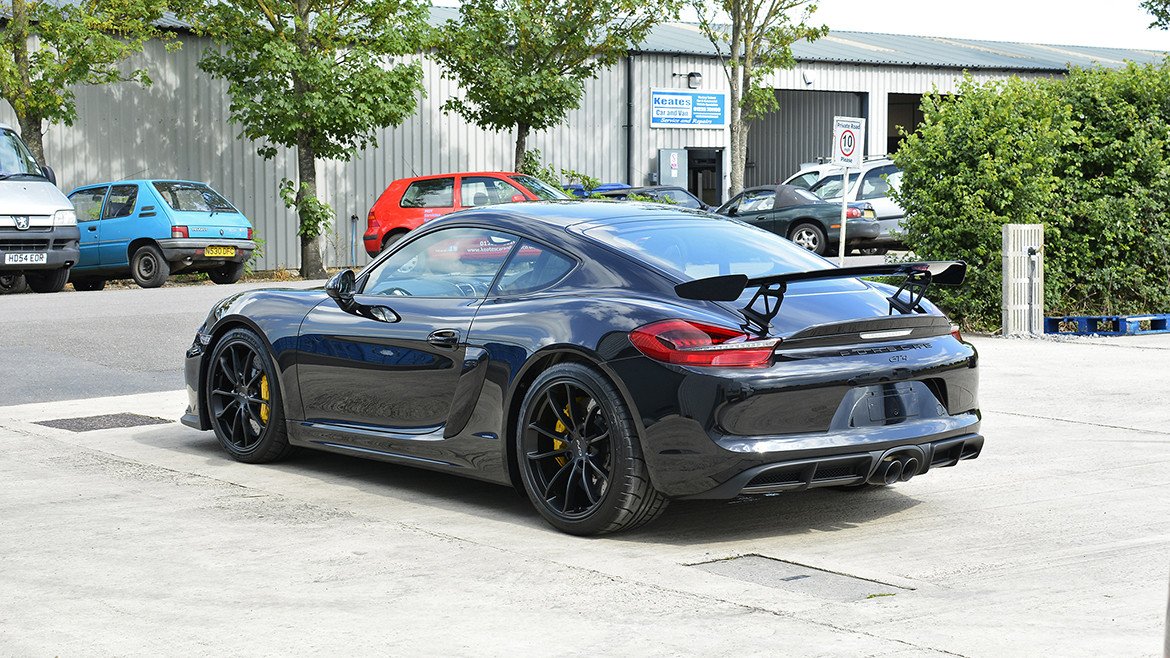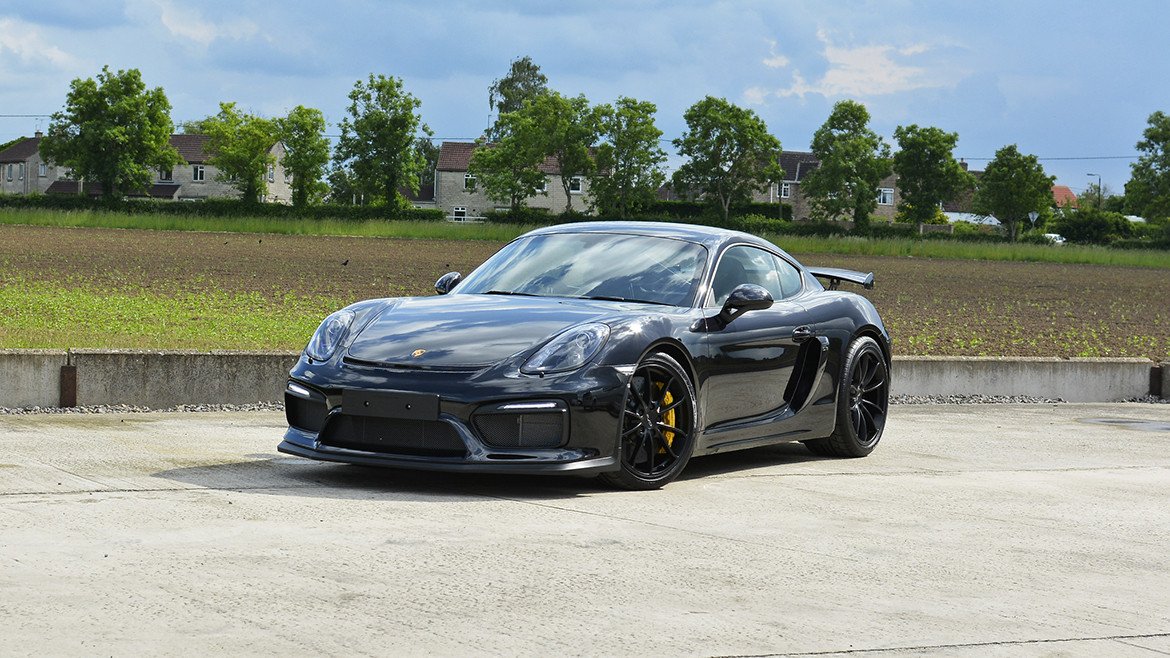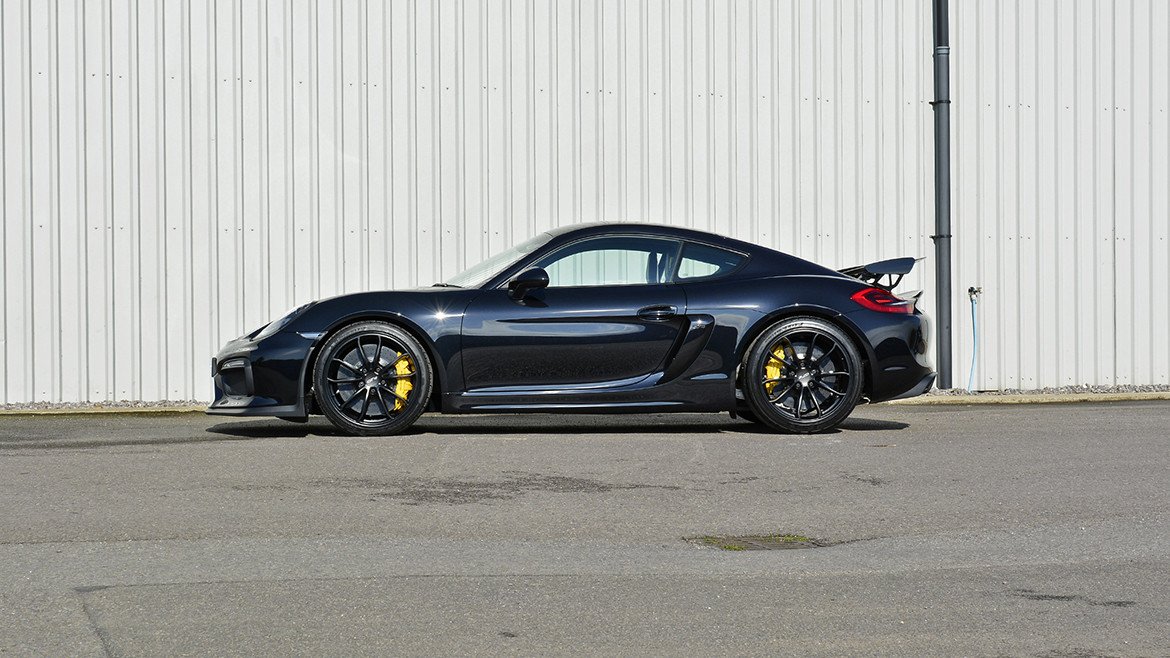 If you're looking to have a similar level of work performed on your Porsche Cayman GT4 please get in touch and we will gladly discuss options available.
Thanks for reading.