Engineered in Weissach, the Porsche Cayman GT4 has elements of the new GT3 as well as the 918 – making the pedigree of the GT4 unquestionable. The 3.8-litre 6 cylinder mid-engined layout is coupled with rear wheel drive and 6-speed Manual transmission, derived from the Cayman GTS. Performance figures are impressive too, with 385 BHP, a top speed of 186 mph and a 0-60 time of just 4.4 seconds. A limited-slip differential is fitted as standard and adjustable camber shims are offered to tweak the handling to the drivers taste. The chassis is what truly makes the Gt4 stand out, due in part to the fact that many parts are derived from the fantastic 991 GT3, including the suspension, brakes and electric steering system.
The owner of this Racing Yellow Porsche Cayman GT4 wanted his brand new pride and joy to receive the best start in life and asked for the supplying dealer not to wash or prepare the vehicle preferring we did all the work ourselves to eliminate any damage that may occur if they dealer had washed it incorrectly. Arriving at our Studio just an hour after it had been collected, we set about it getting the car clean.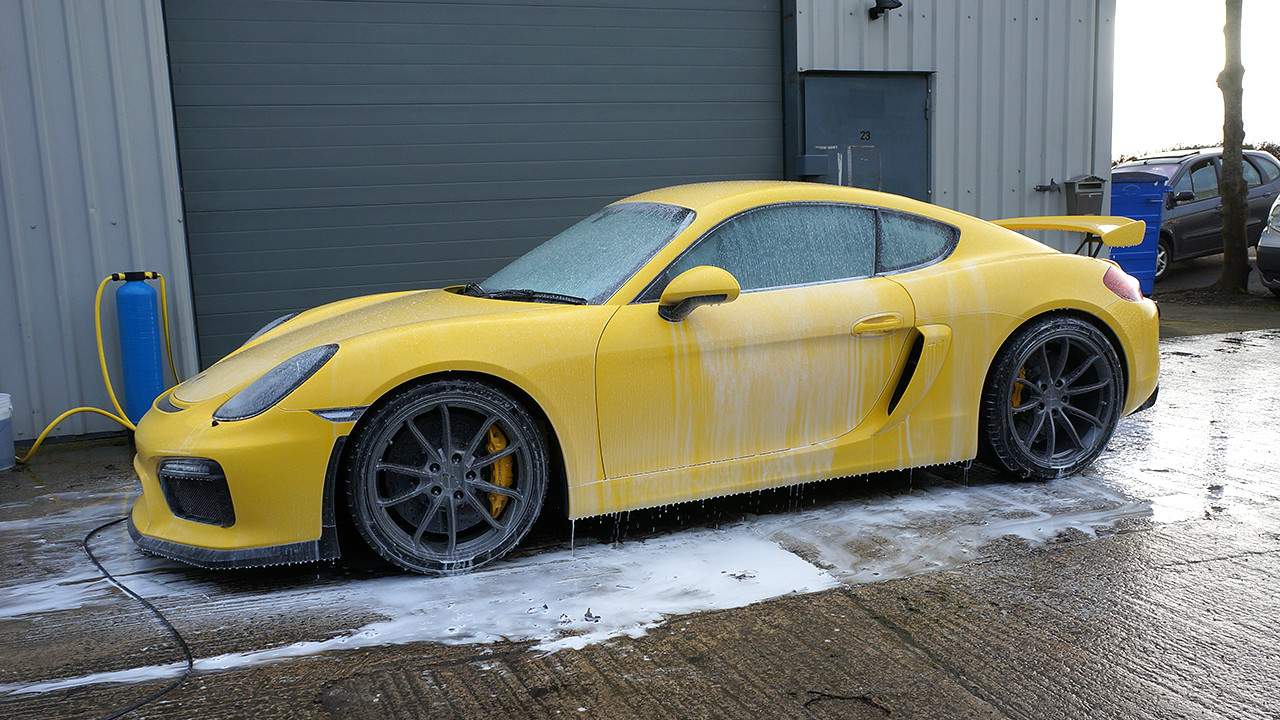 With the GT4 clean the paintwork was then inspected using high intensity lighting and I was dismayed to find that every single panel was blighted by buffer trails, sanding marks and random scratches. Majority of the defects in the paint would have came from the factory during the painting/refining stages.
"Pigtails" caused by sanding on a dual-action sander.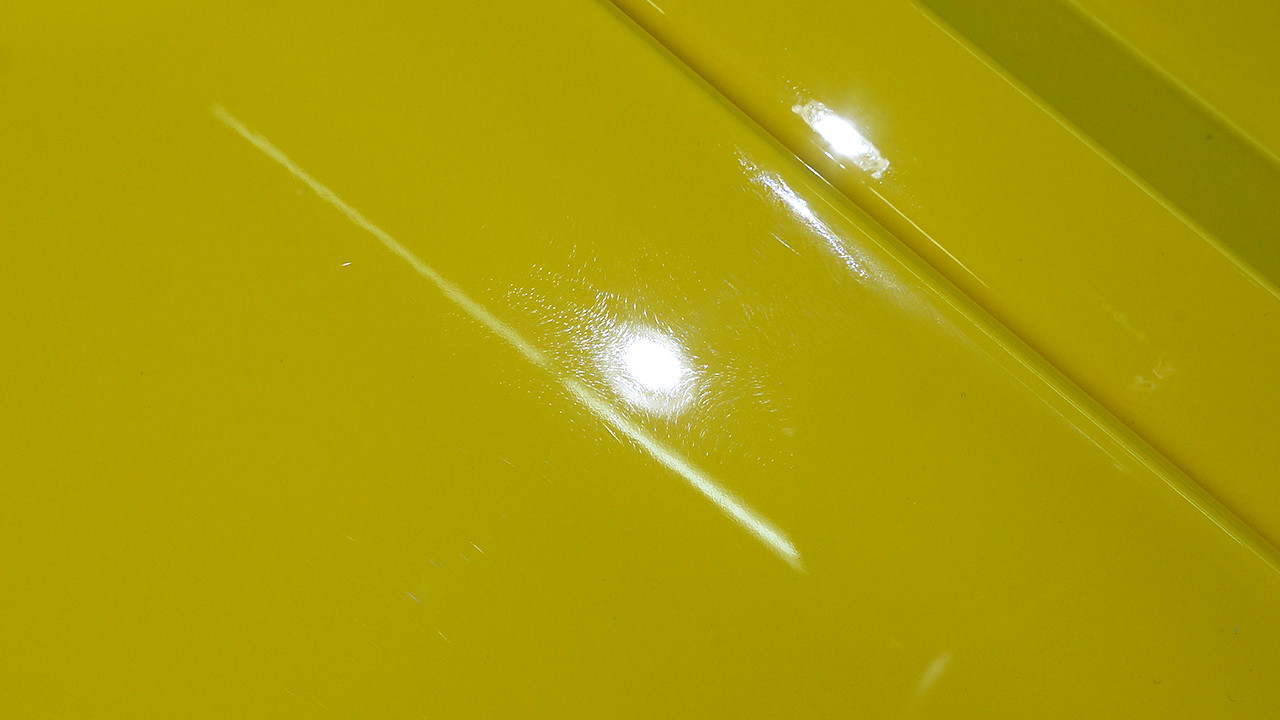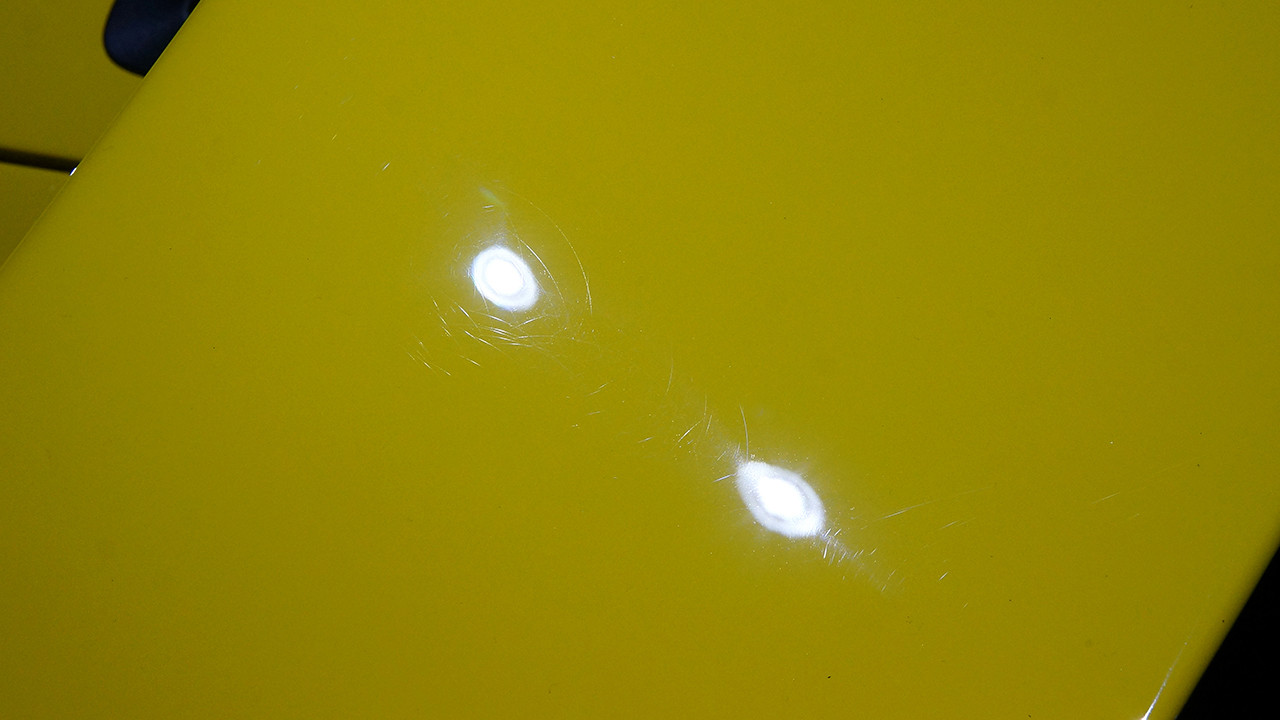 Next step was to develop an approach that will give us the needed correction while preserving as much of the clear coat as possible. Paint correction involves removing a very fine layer of clear coat, and re-levelling the surface to produce a high level of reflectivity which is free from defects.
Using various machines coupled with various pads and polishes the Racing Yellow paintwork was corrected and refined to leave a high gloss finish.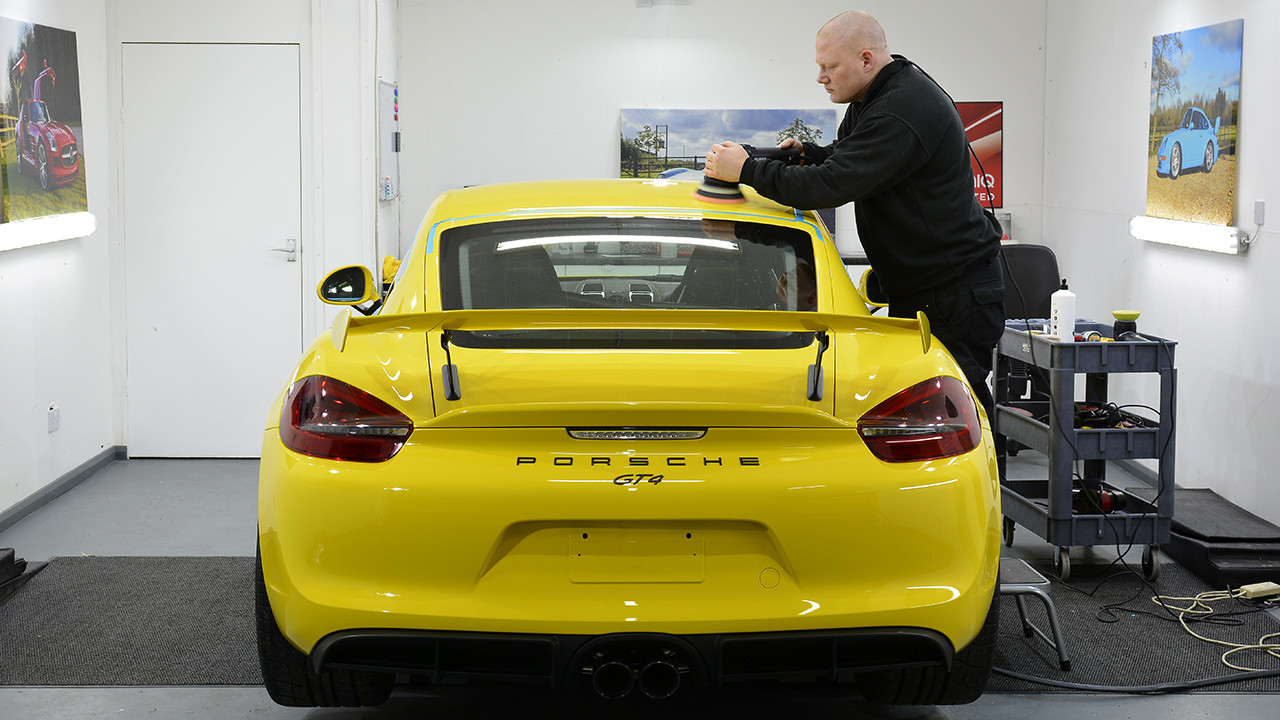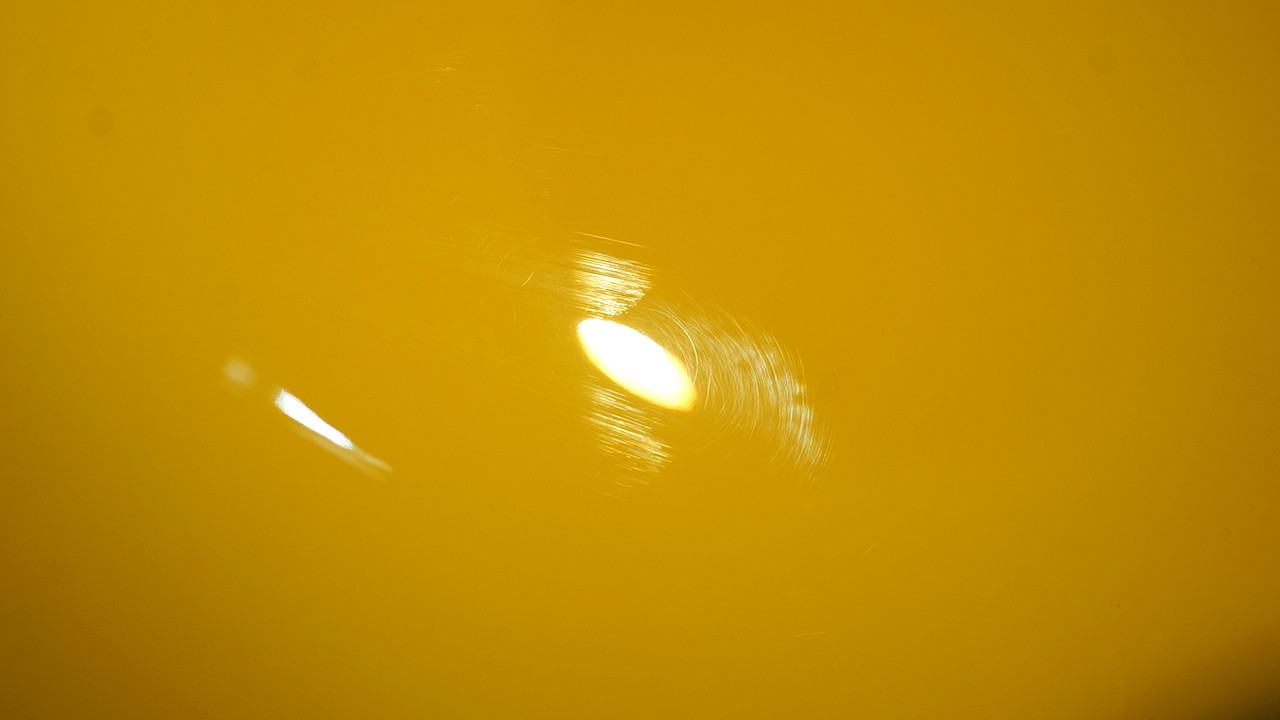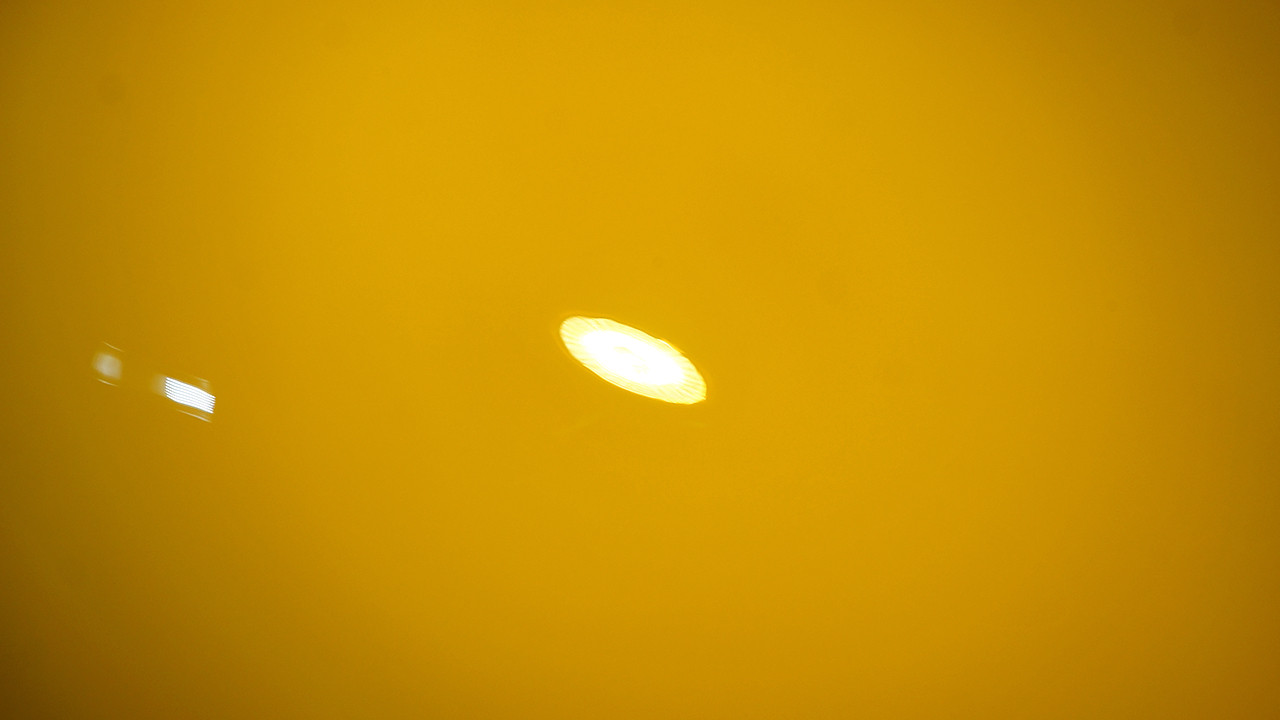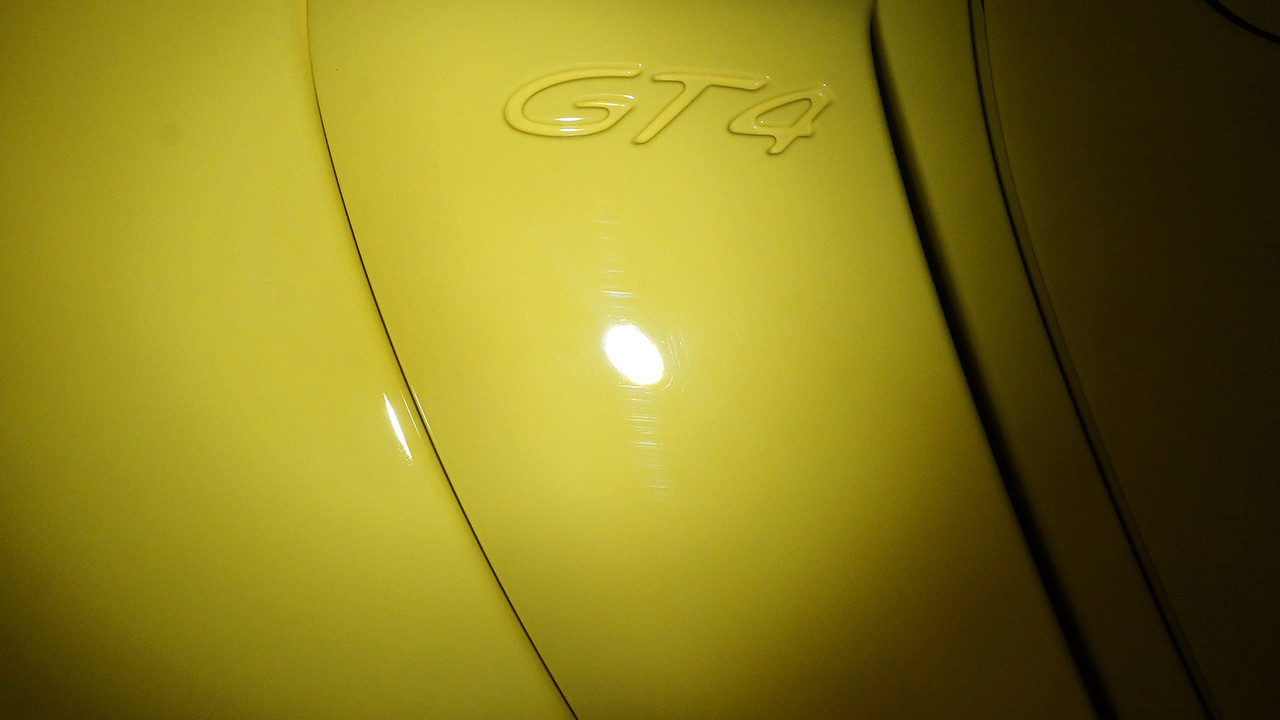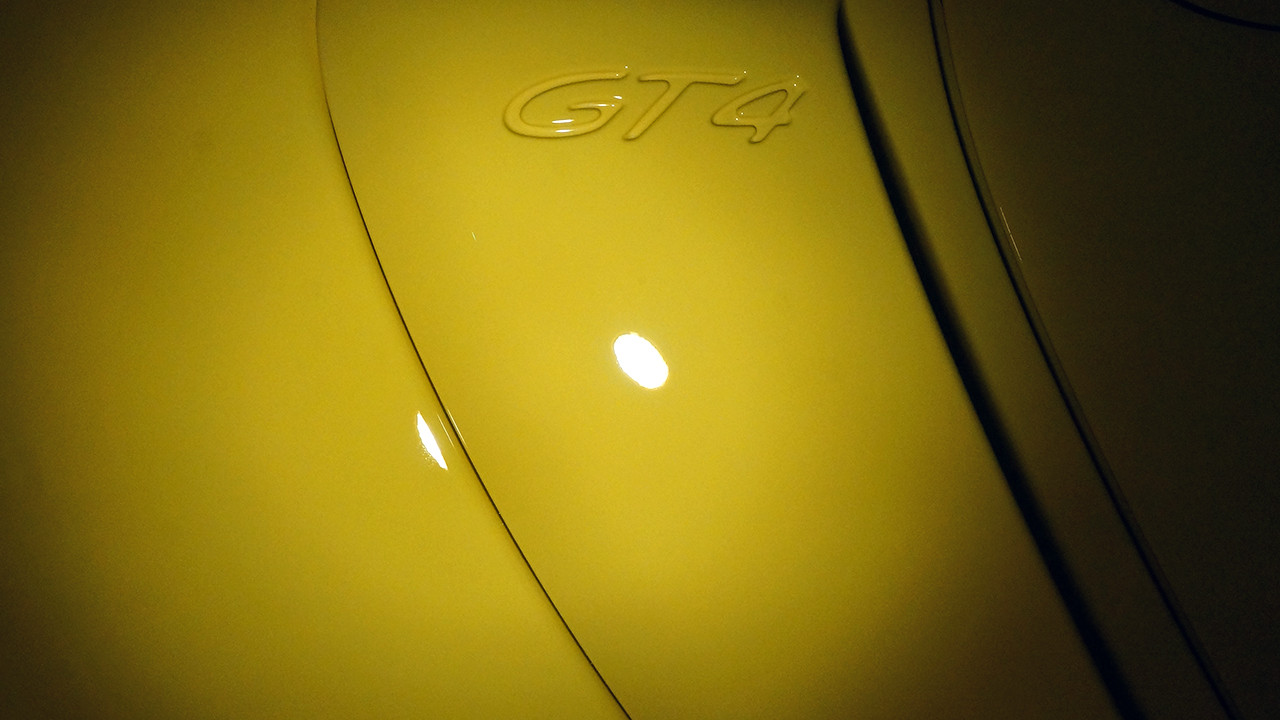 Machine polishing buffer trails/holograms on bumpers. This is caused by improper use of a rotary polisher. Somebody either used too aggressive of a pad, improper speeds, too fast arm movement, or simply not properly breaking down the polish.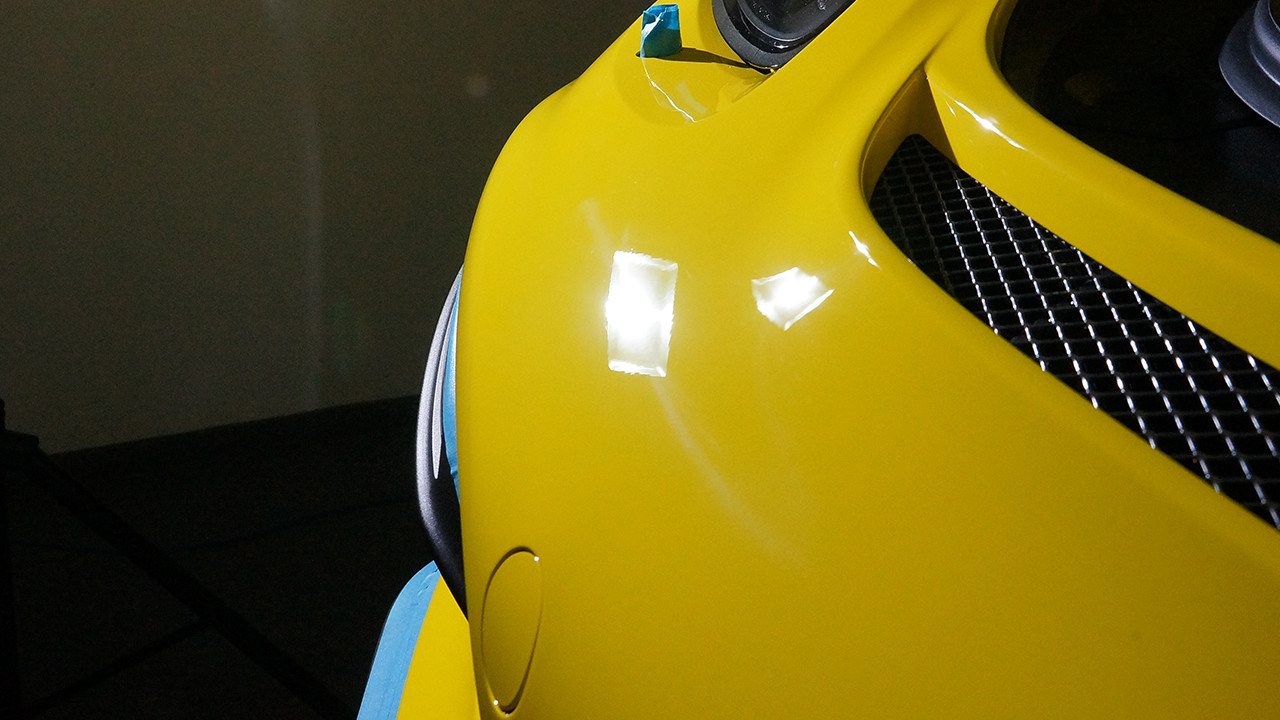 after…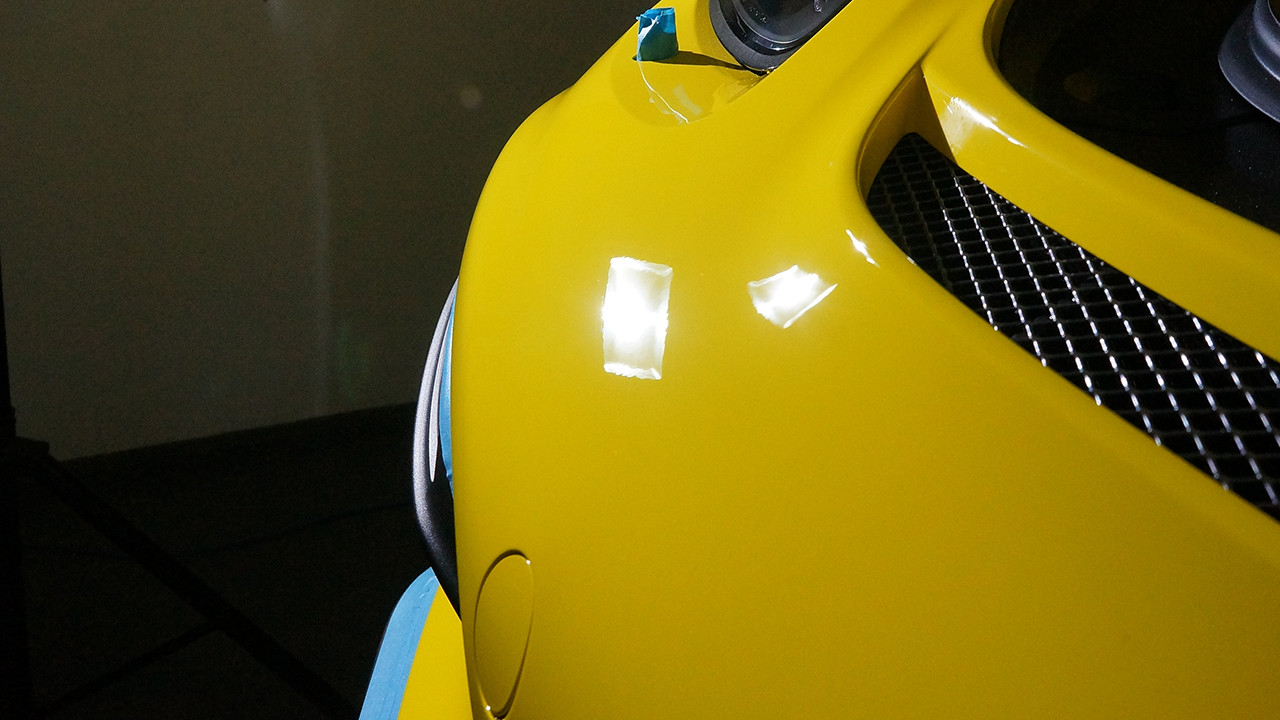 Clearance between the spoiler and boot lid is a bit tight to fit the machine polisher under so in order to make sure this area was properly machine polished we carefully removed the spoiler.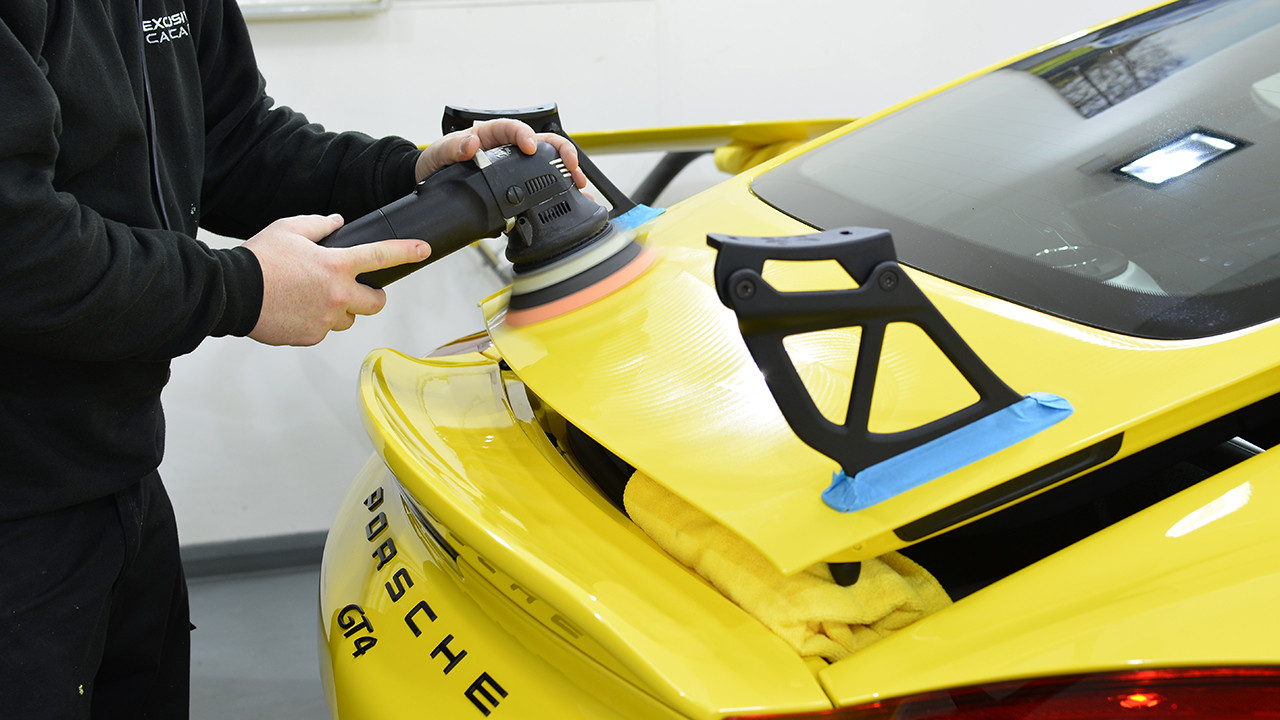 The refining stage was completed using the RUPES Duetto Polisher with their Finishing Pad and Diamond Gloss Ultra Fine Gel. This final stage of machine polishing greatly enhanced the gloss and brought out the clarity of the Racing Yellow paintwork.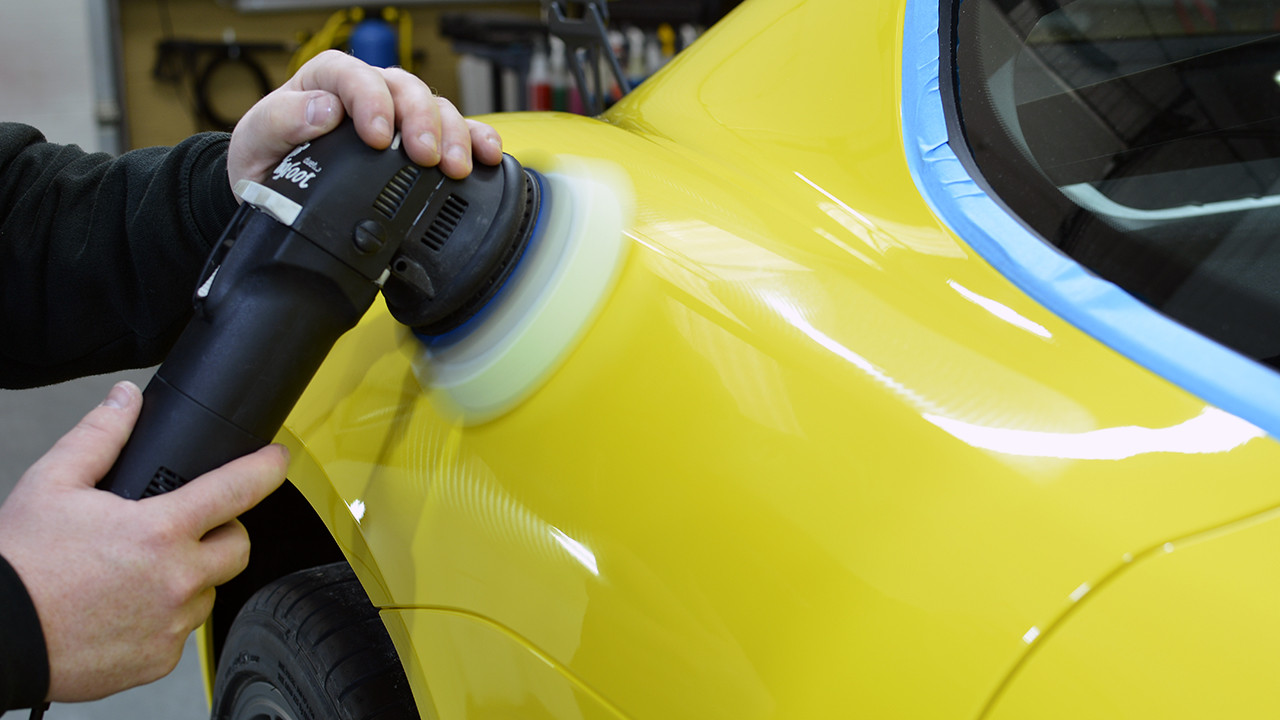 Porsche Cayman GT4 Paint Protection Film
This customer requested we protect the bonnet, bumper, front wings, side skirts (extended coverage to cover the whole panel and scoop) and side mirrors with paint protection film to protect these vulnerable areas from stone chips and other minor abrasions. We offer both SunTek and Xpel's self healing films and after discussing the pro's & con's of each film with the customer he opted to go with the Suntek self healing film due to its clarity.
All patterns are computer cut in house using a Graphtec FC8600-160 cutting plotter. This top of the line 64″ plotter cuts the design pattern out of the paint protection film roll, once all cutting is finished we then remove any unnecessary excess film leaving a precision computer cut pattern. This means we have no need to cut on the vehicle whatsoever, leaving the paint untouched and a much cleaner virtually invisible install.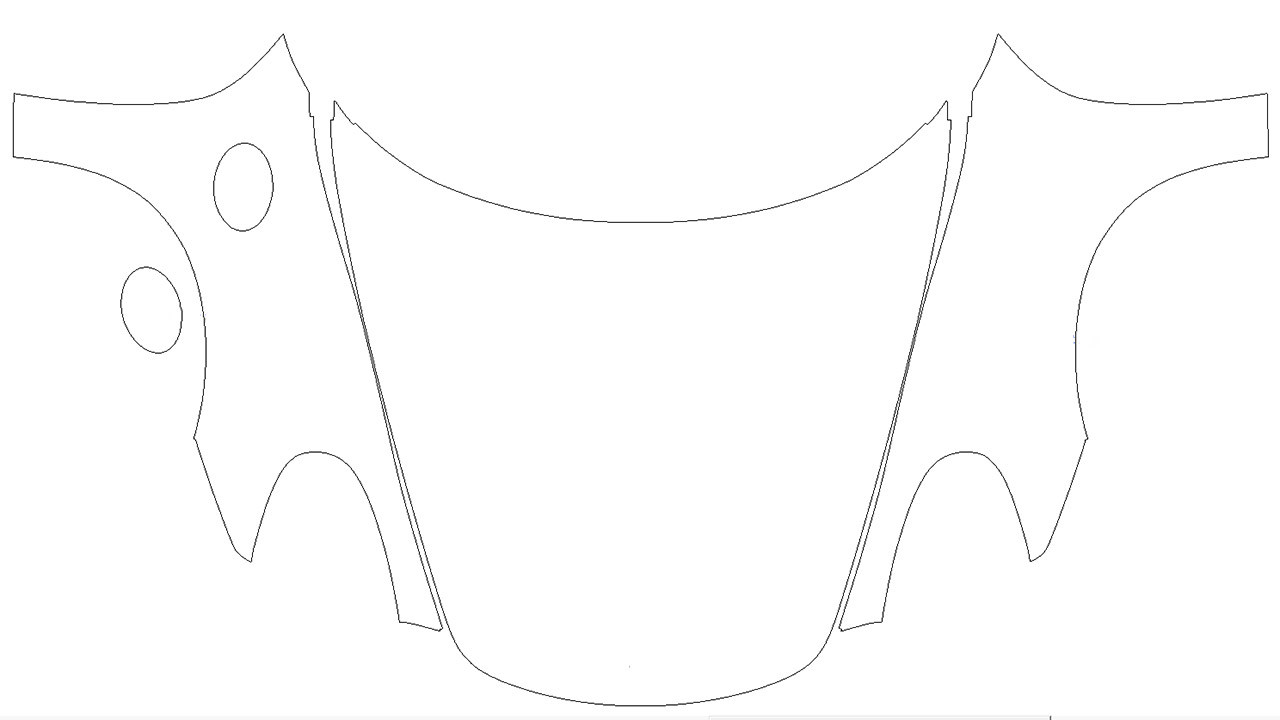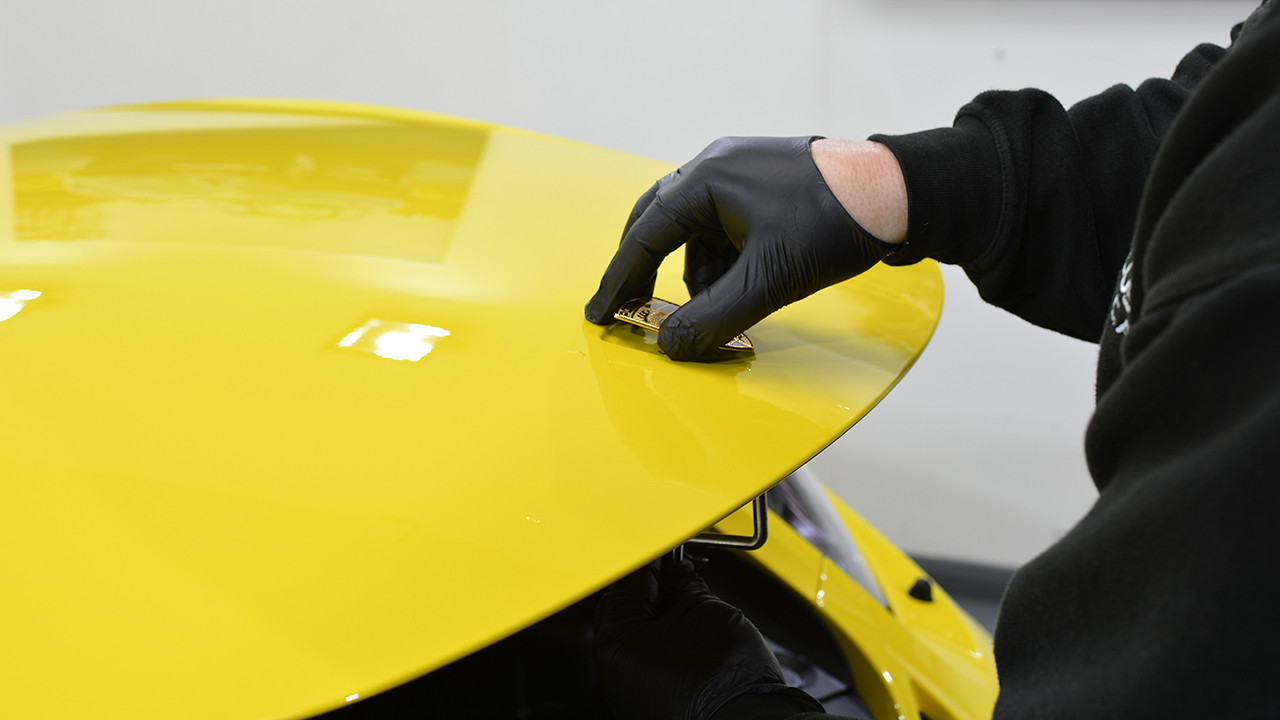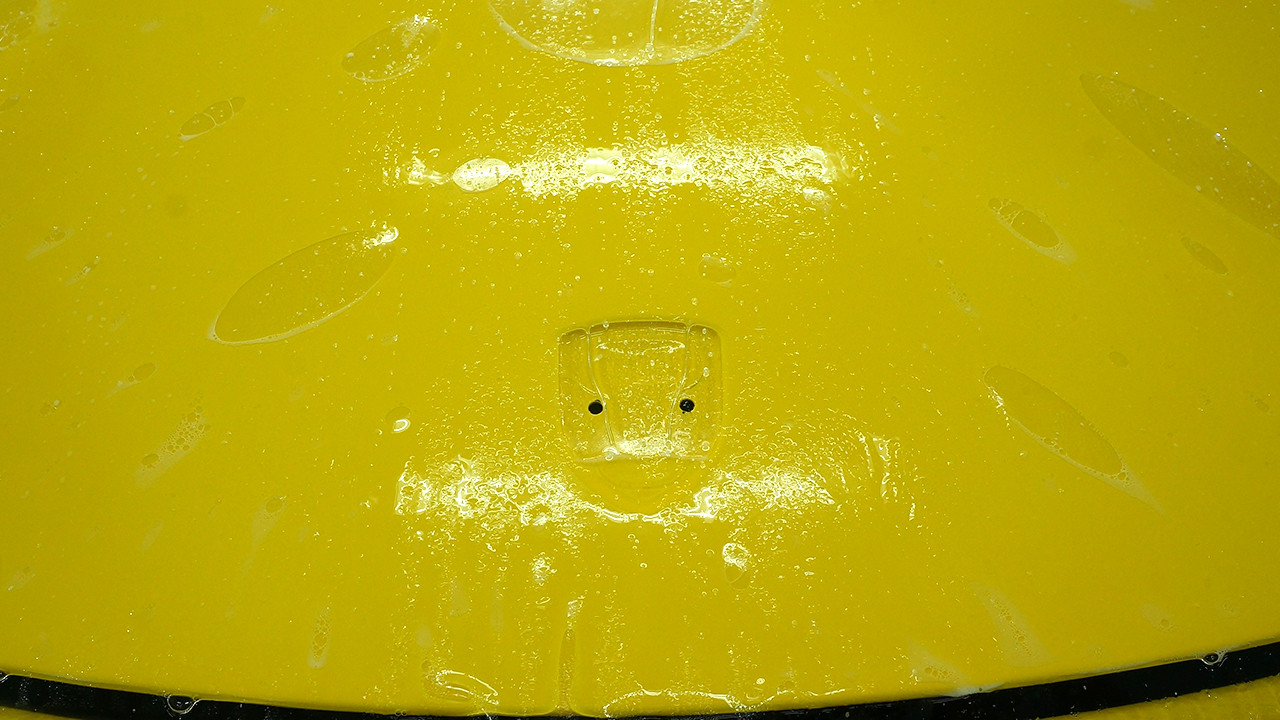 After the film edges had some time to dry, we came back and finished wrapping all the edges for a seamless look.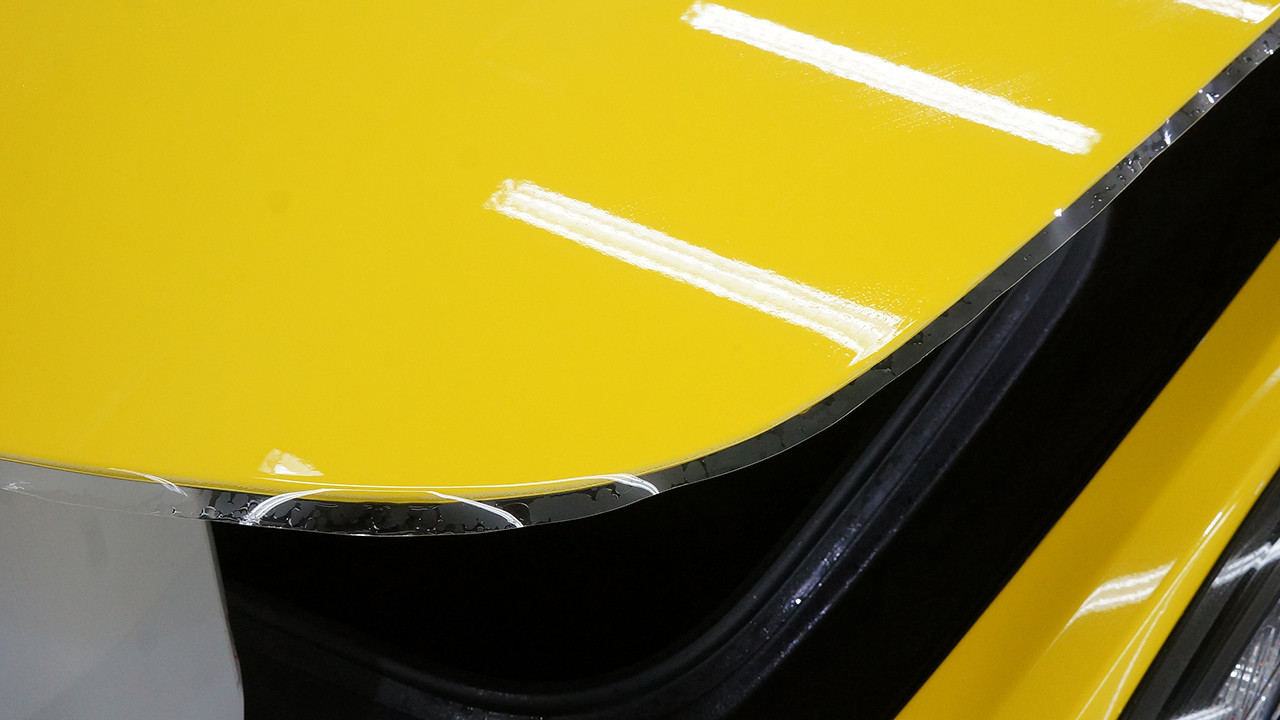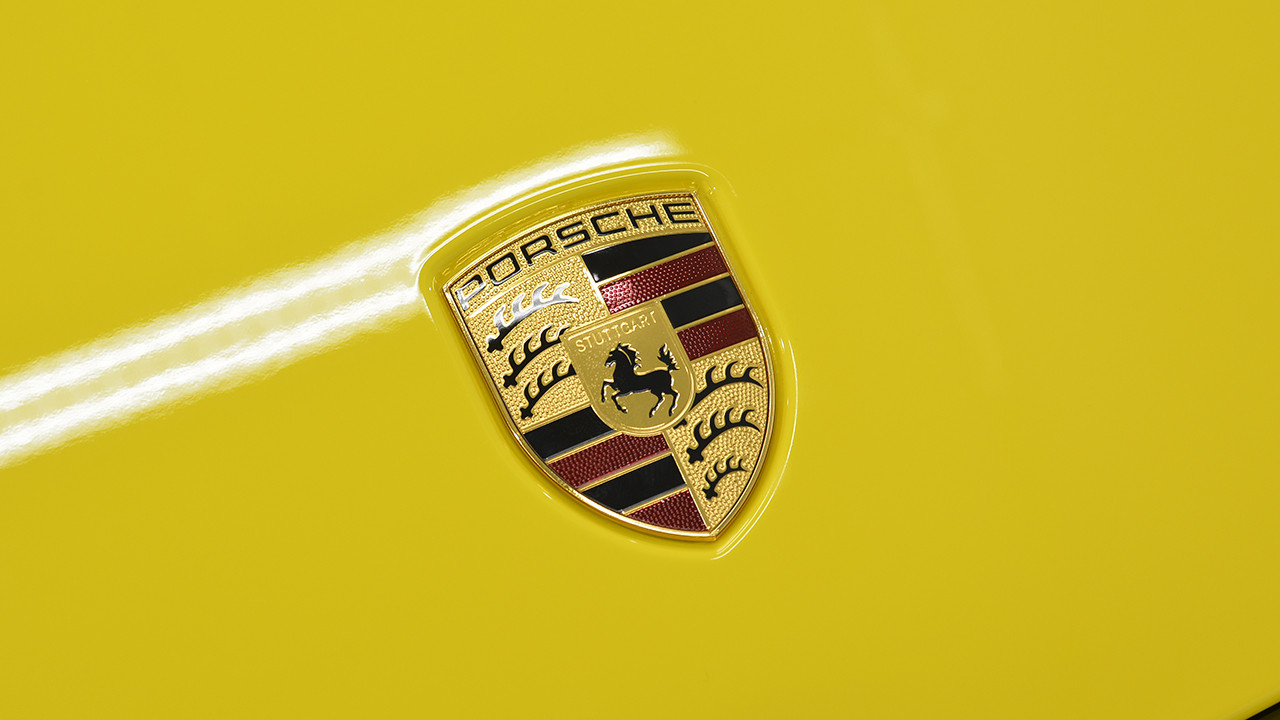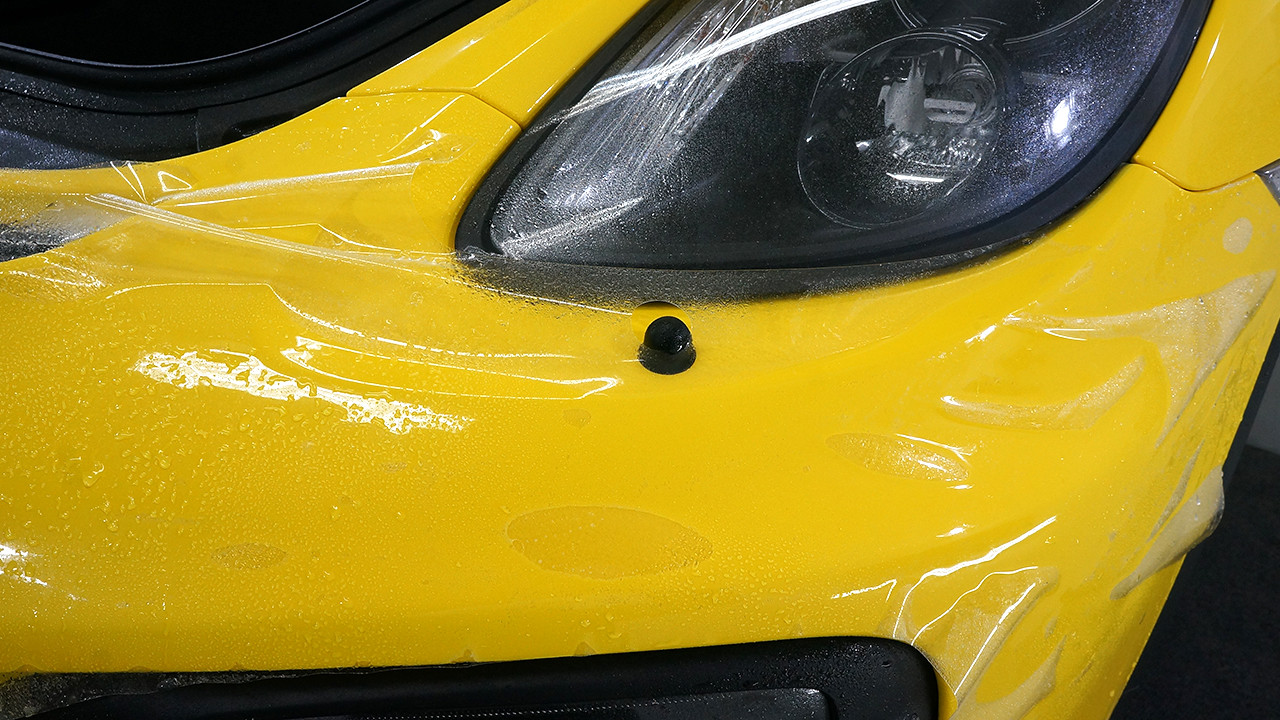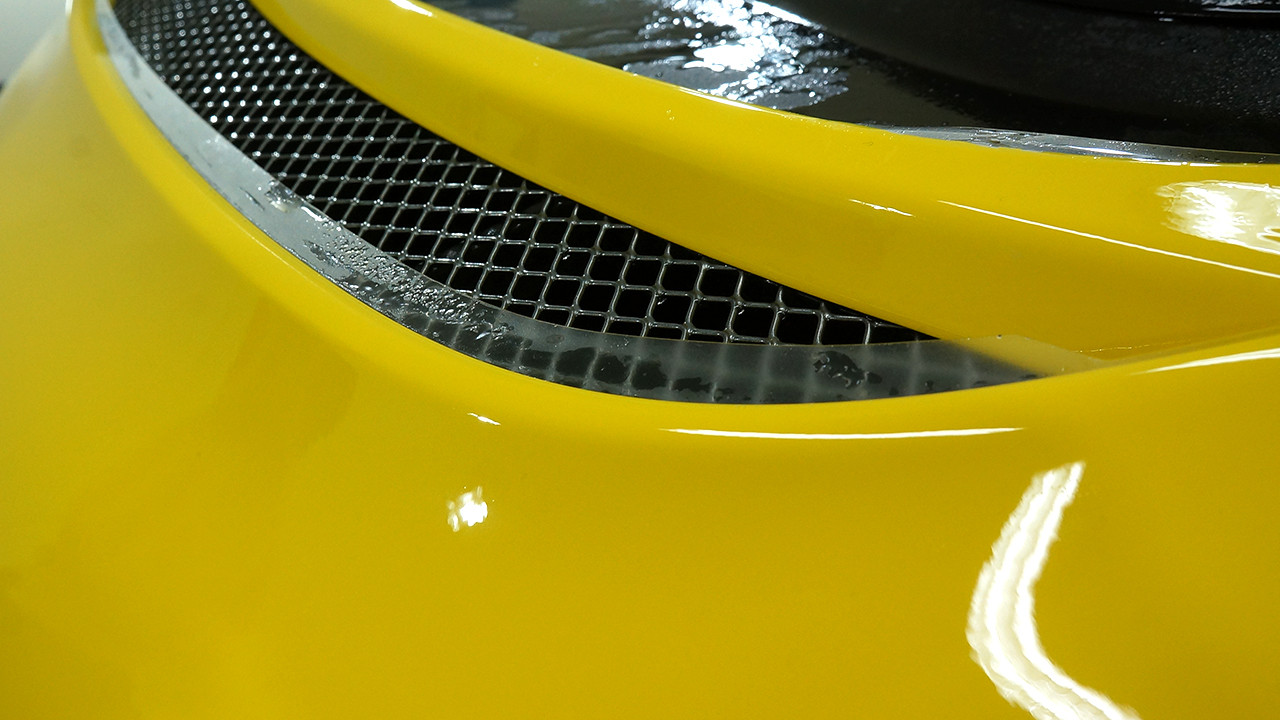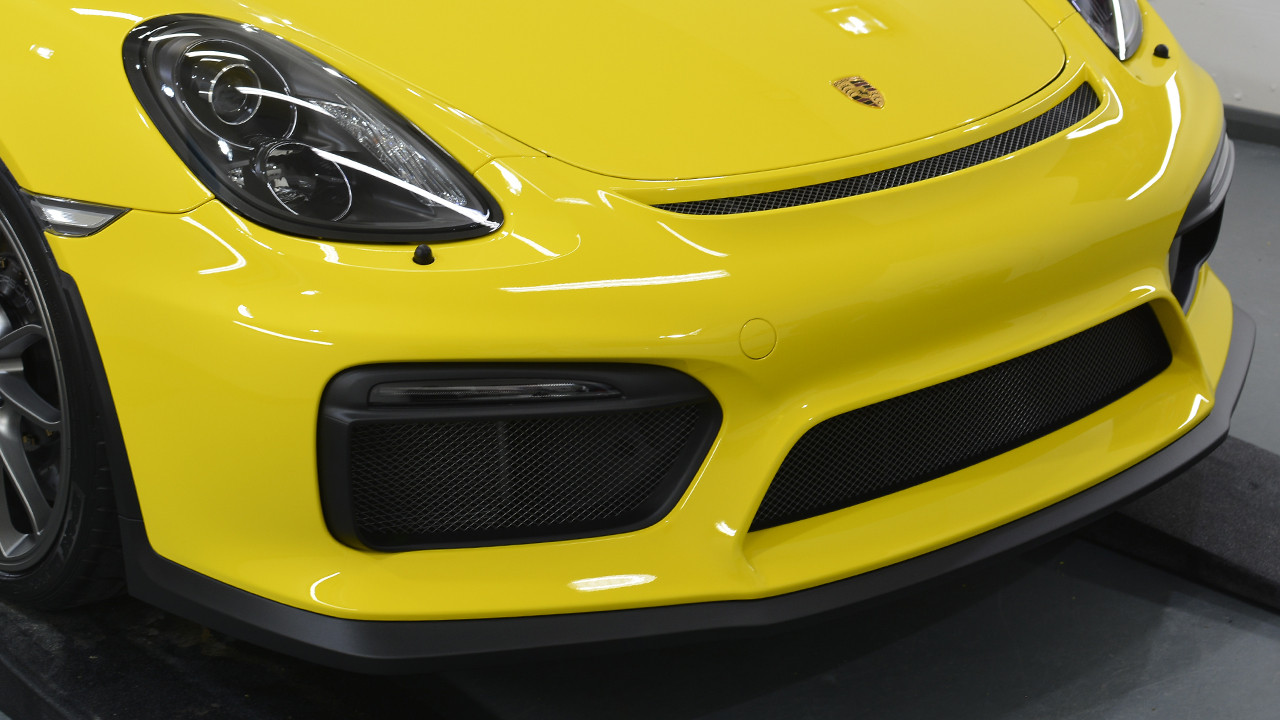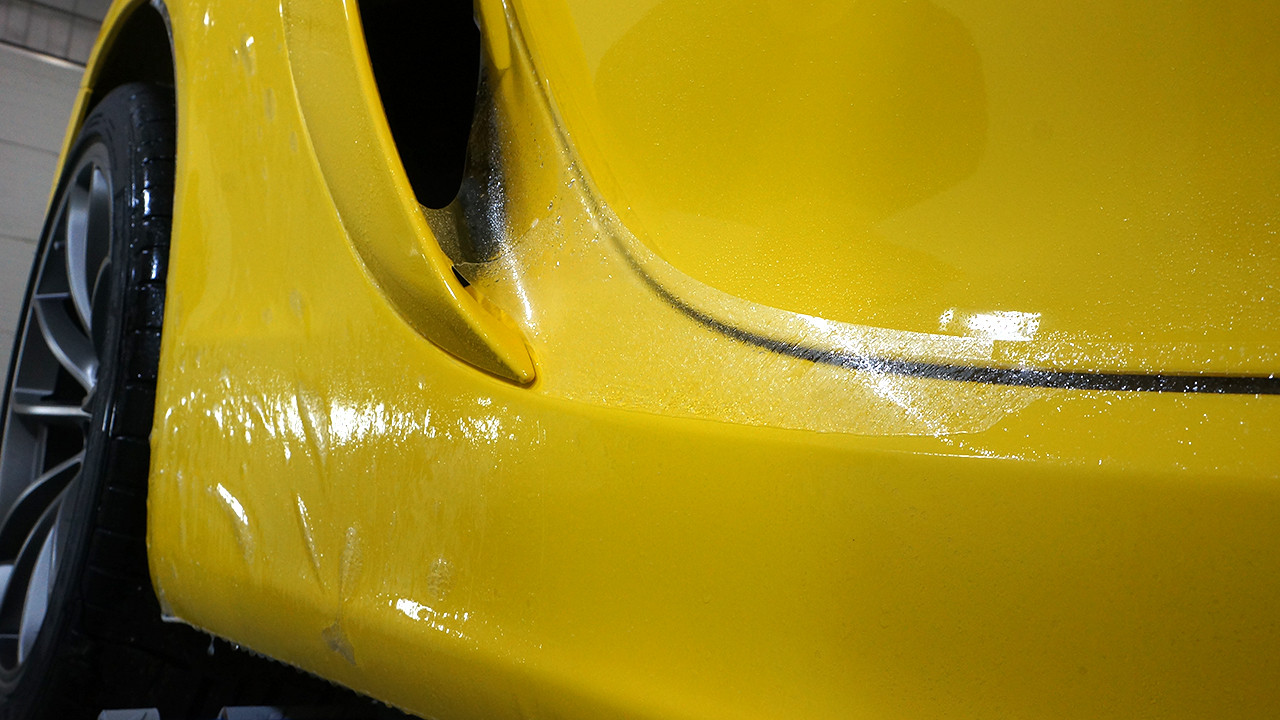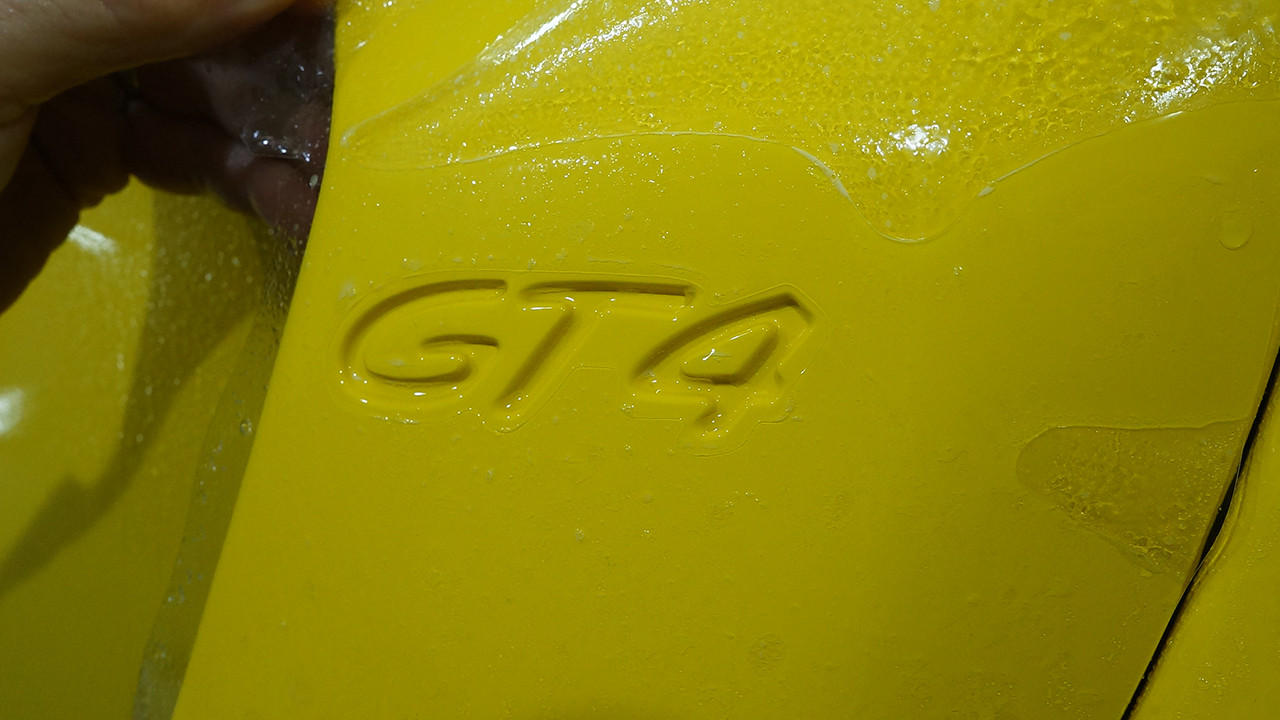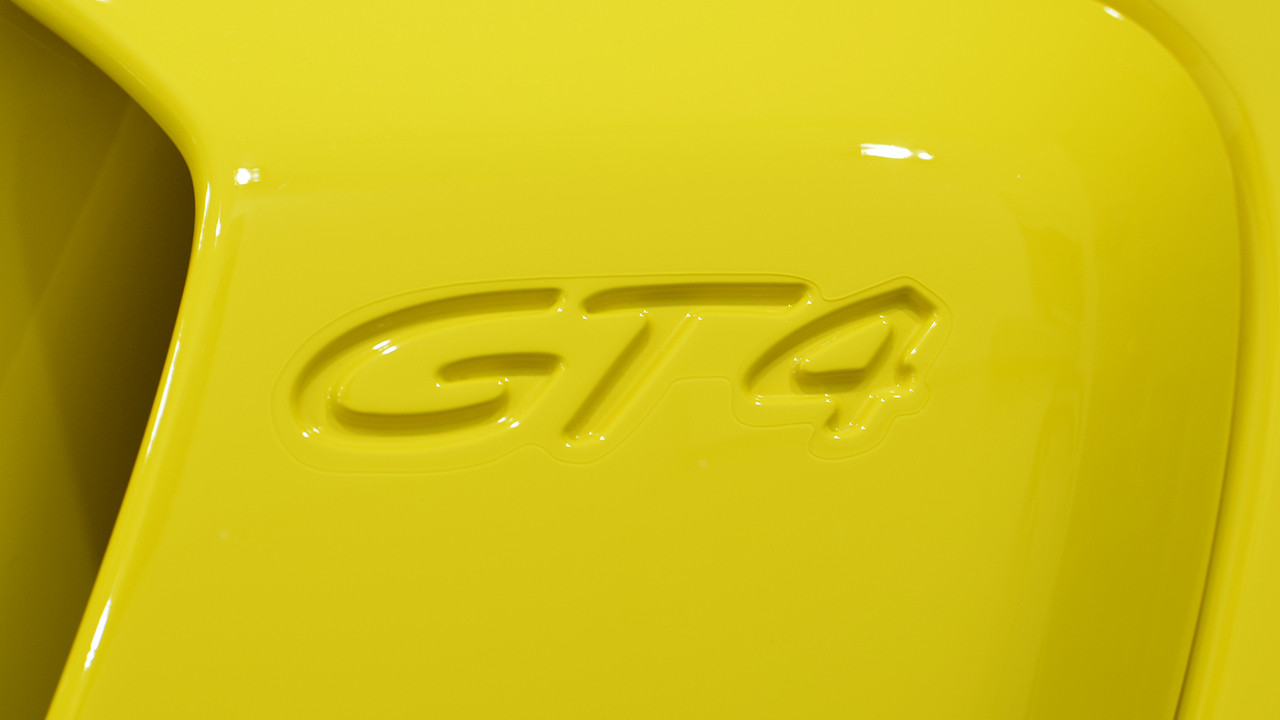 To seal the paintwork the customer chose Gtechniq CS Black. This involves an initial layer of Gtechniq's most advanced and durable nanotechnology based sealant – Crystal Serum. This sealant in itself offers a dual layer protection: the lower layer cures to a hardness of around 7h (on the pencil hardness scale) providing a flexible base. The upper layer cures to a hardness of around 9h, providing an incredibly tough surface resistant to both swirls and extremes of pH. Once applied, Gtechniq guarantees the performance for seven years.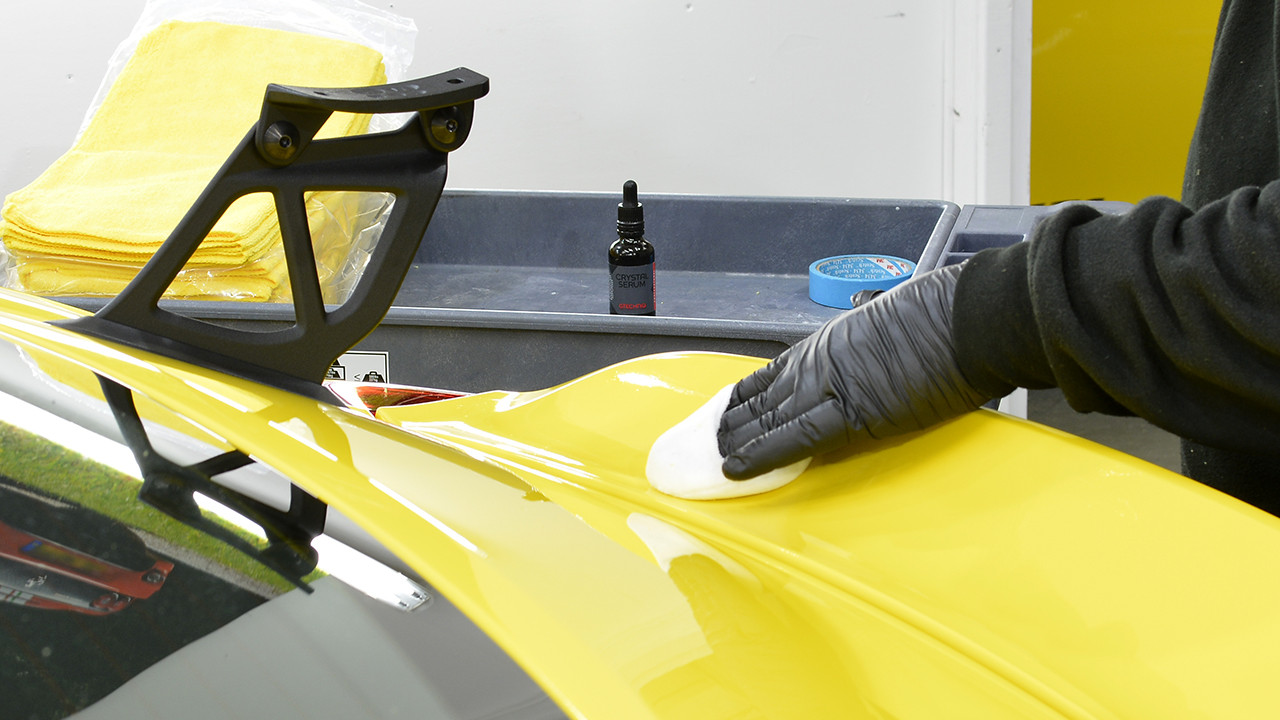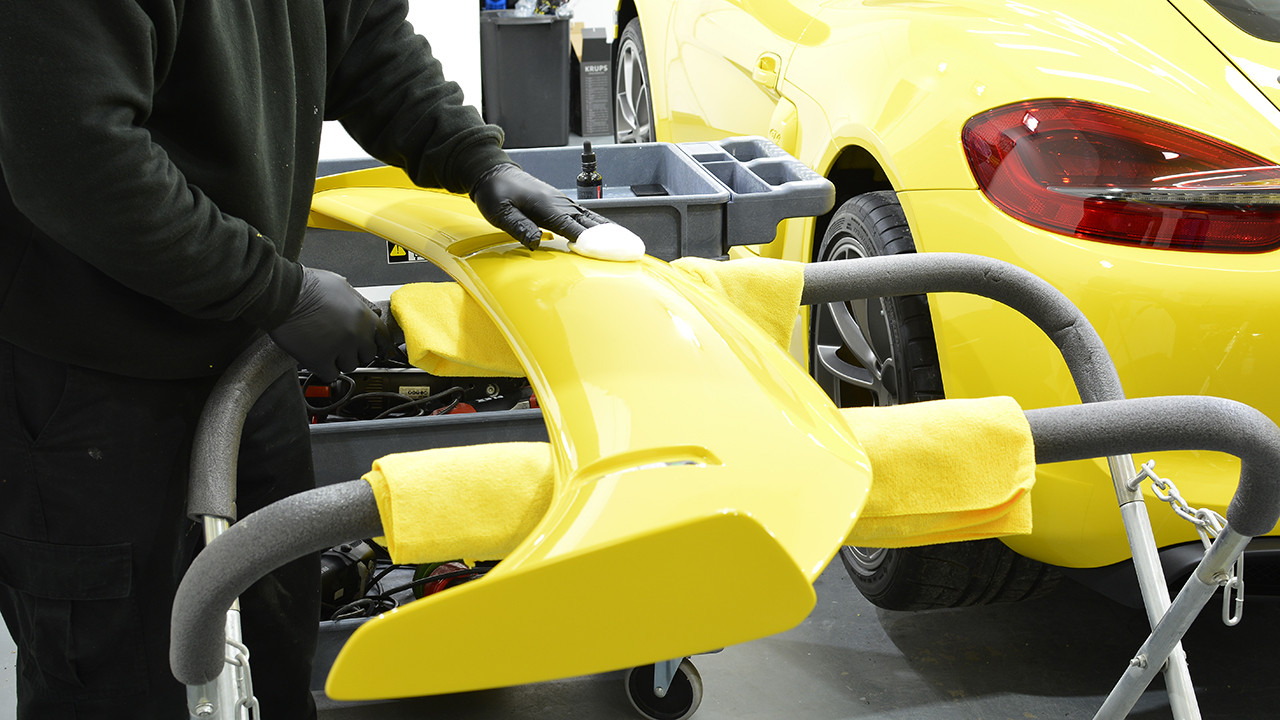 After Crystal Serum had cured it was topped with two layers of EXO v2. This top layer sealant adds an extra level of slickness whilst increasing the hydrophobic properties of the final finish.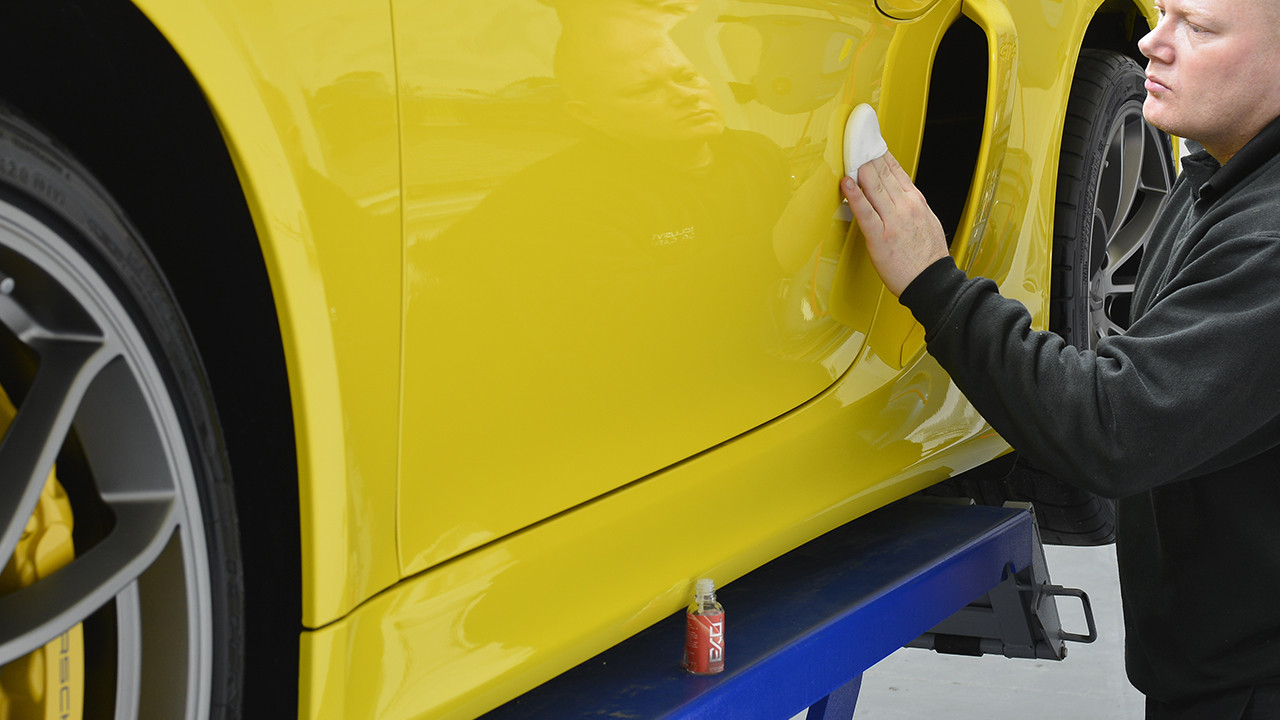 Wheel Alignment Tool used to ensure no damage to brake calipers when removing and re-fitting the wheels.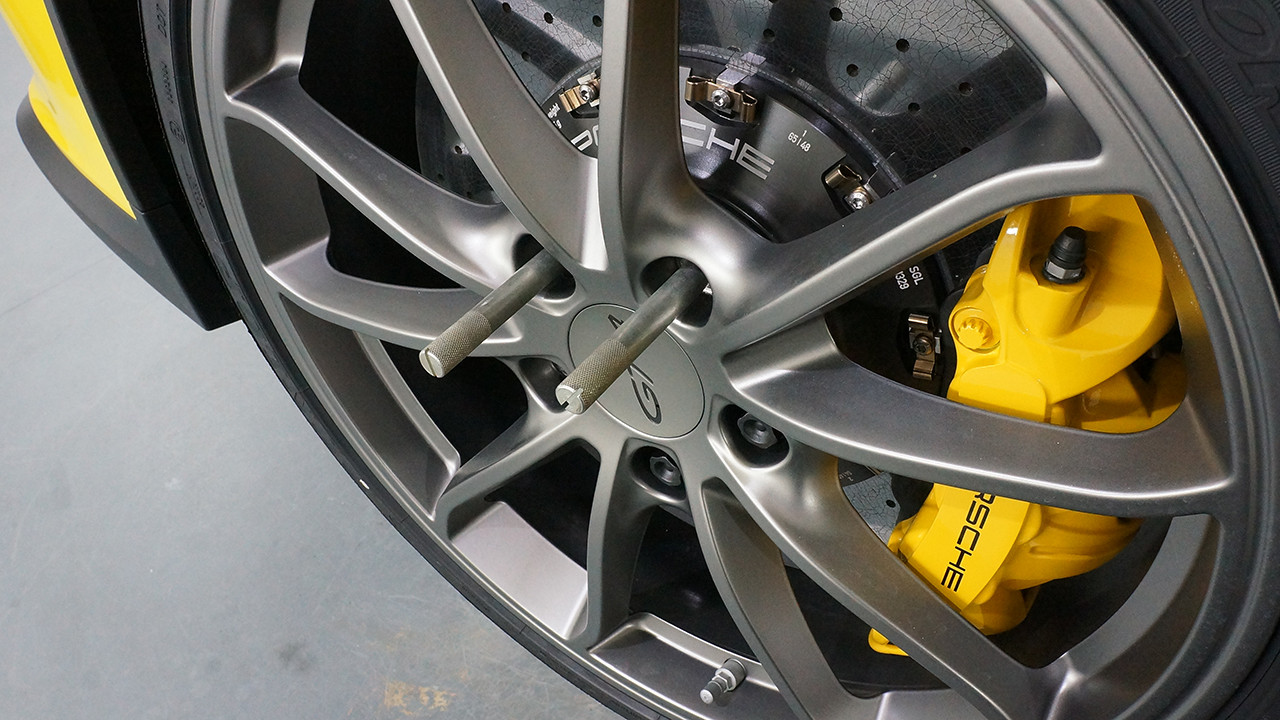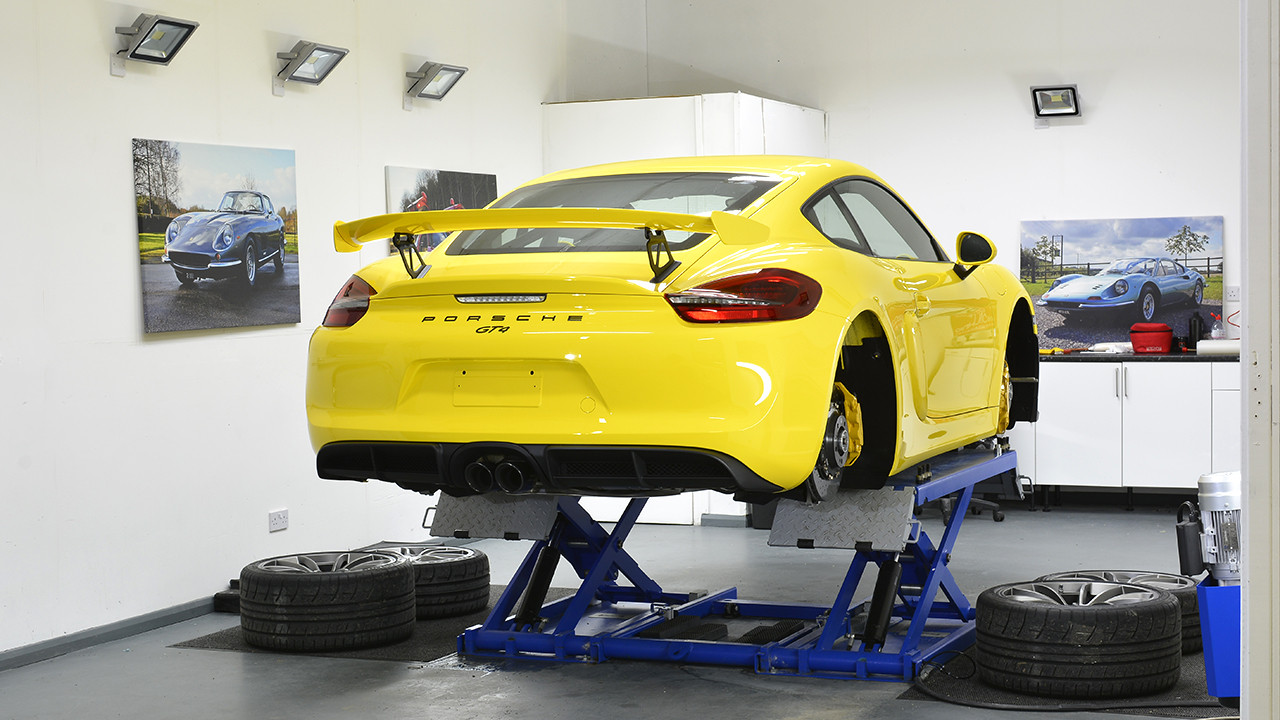 The wheels and brake calipers were coated with Gtechniq C5 Alloy Wheel Armour, a heat-resistant coating designed to repel water, dirt and oils, keeping wheels cleaner for longer and making them easier to maintain.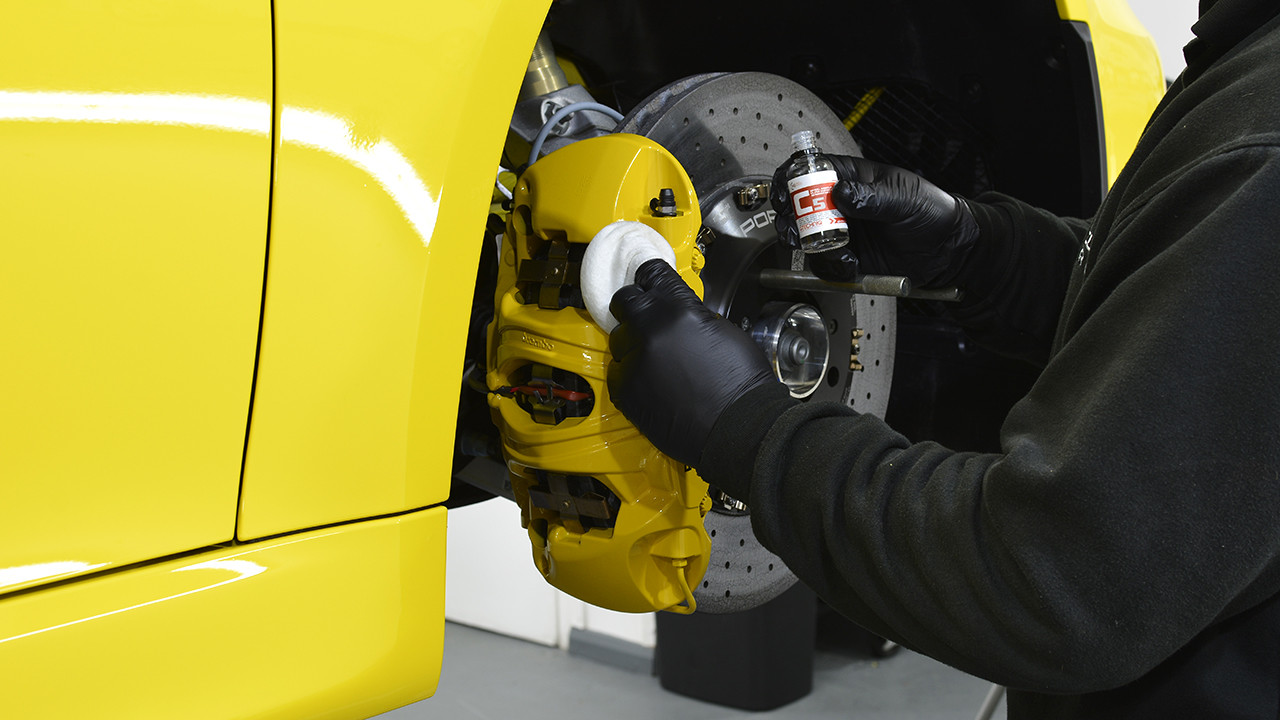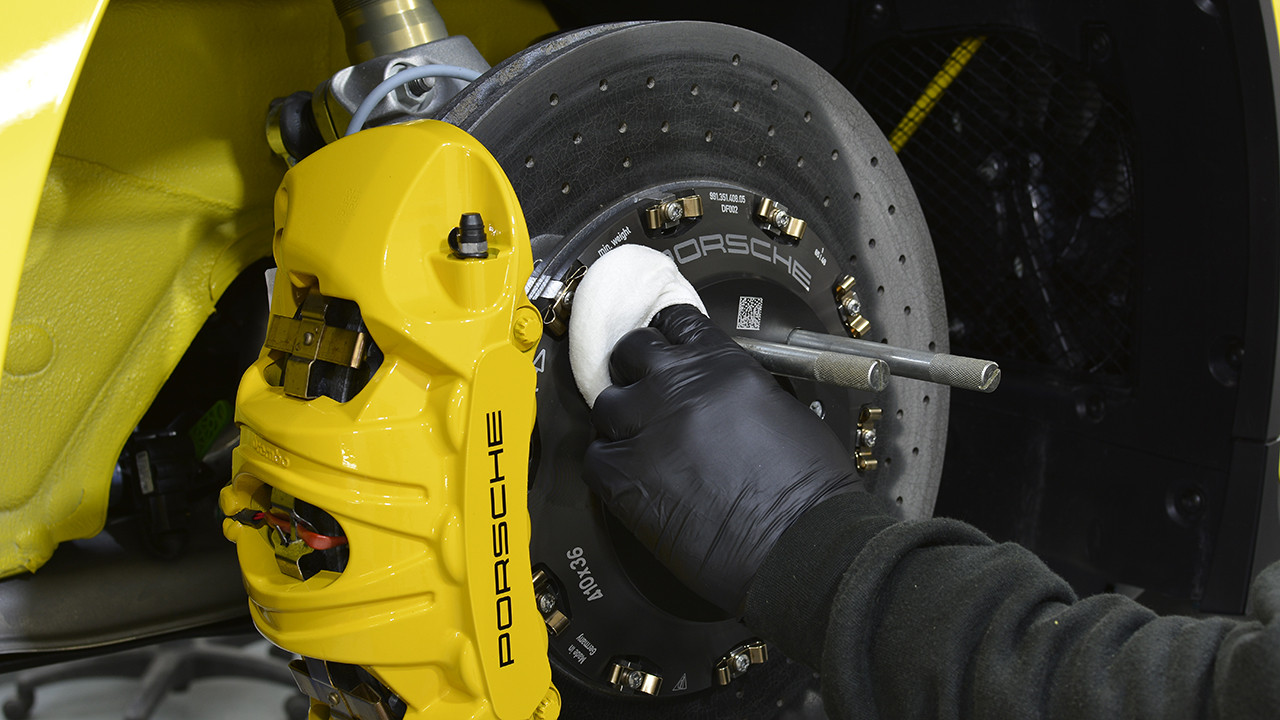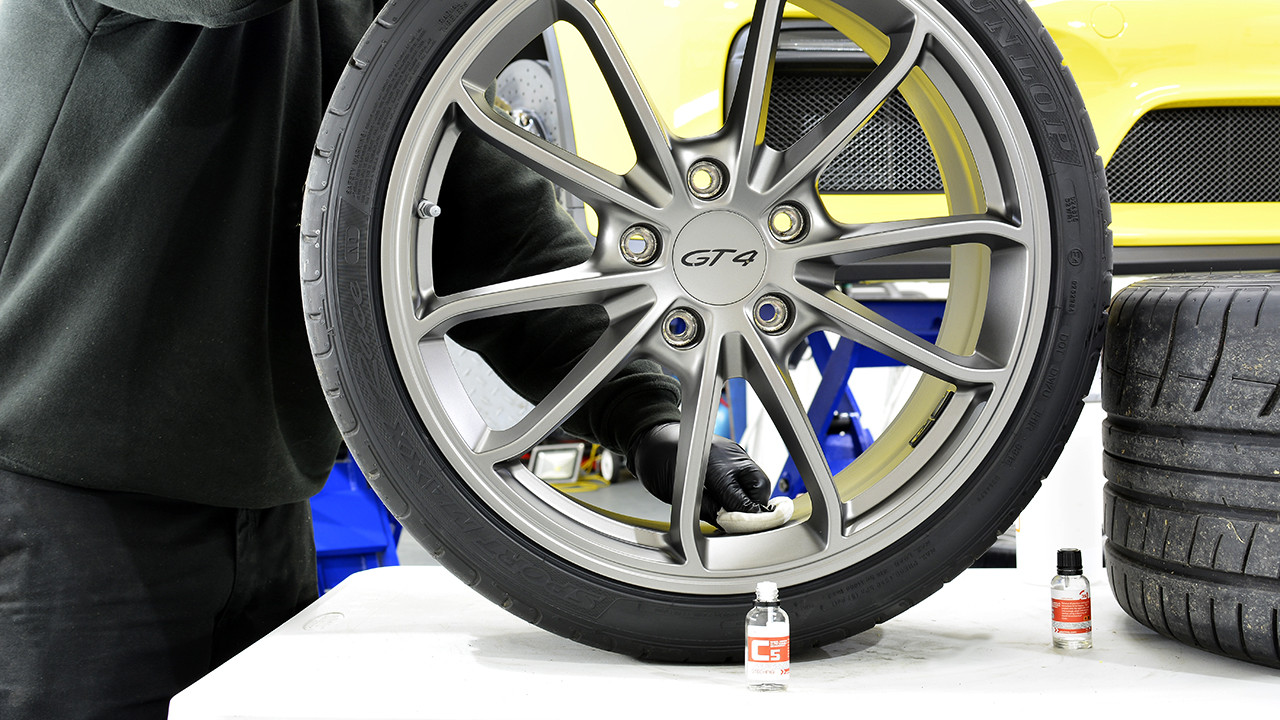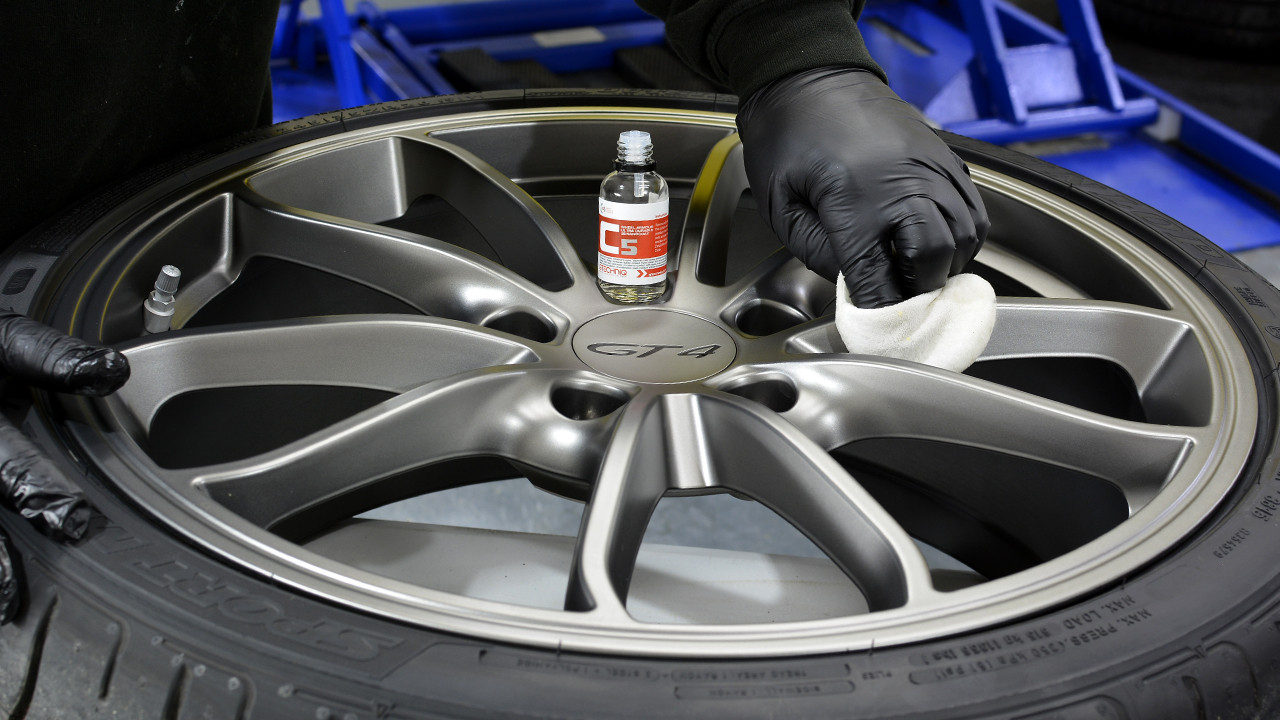 Wheels carefully fitted back onto the GT4 and bolts torqued back up to manufacturer specifications.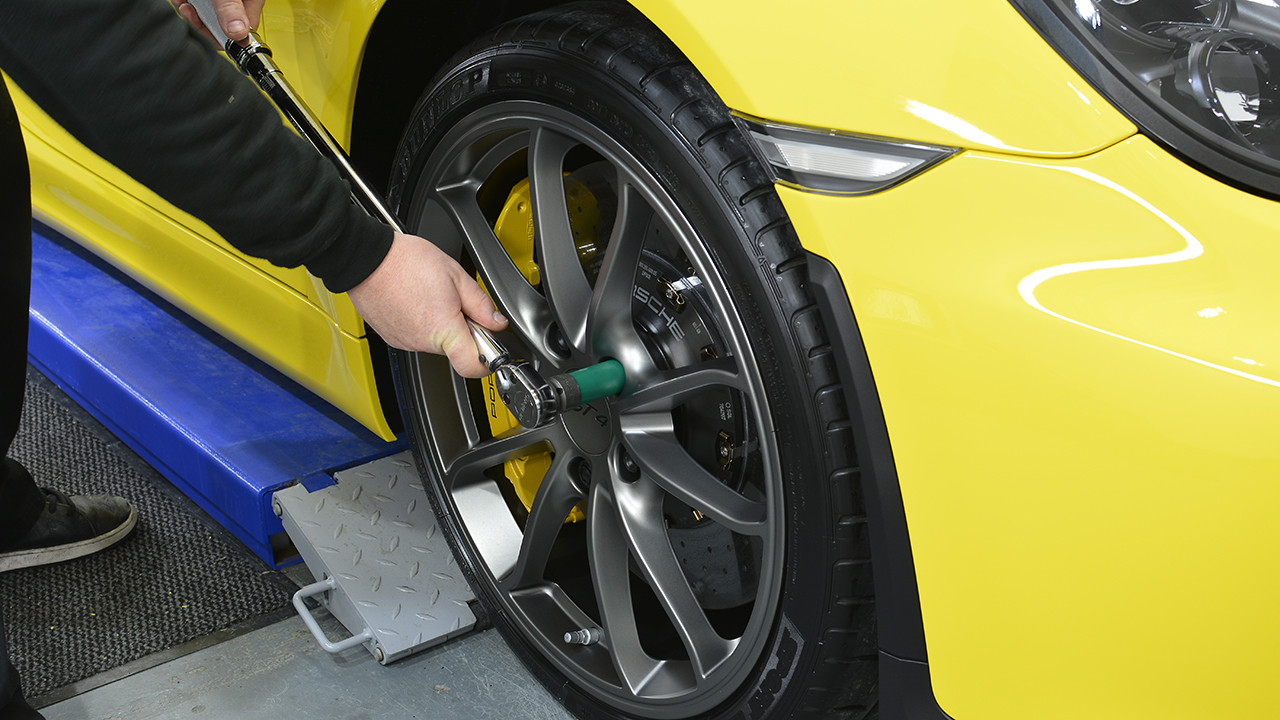 Exhausts coated with Gtechniq C5.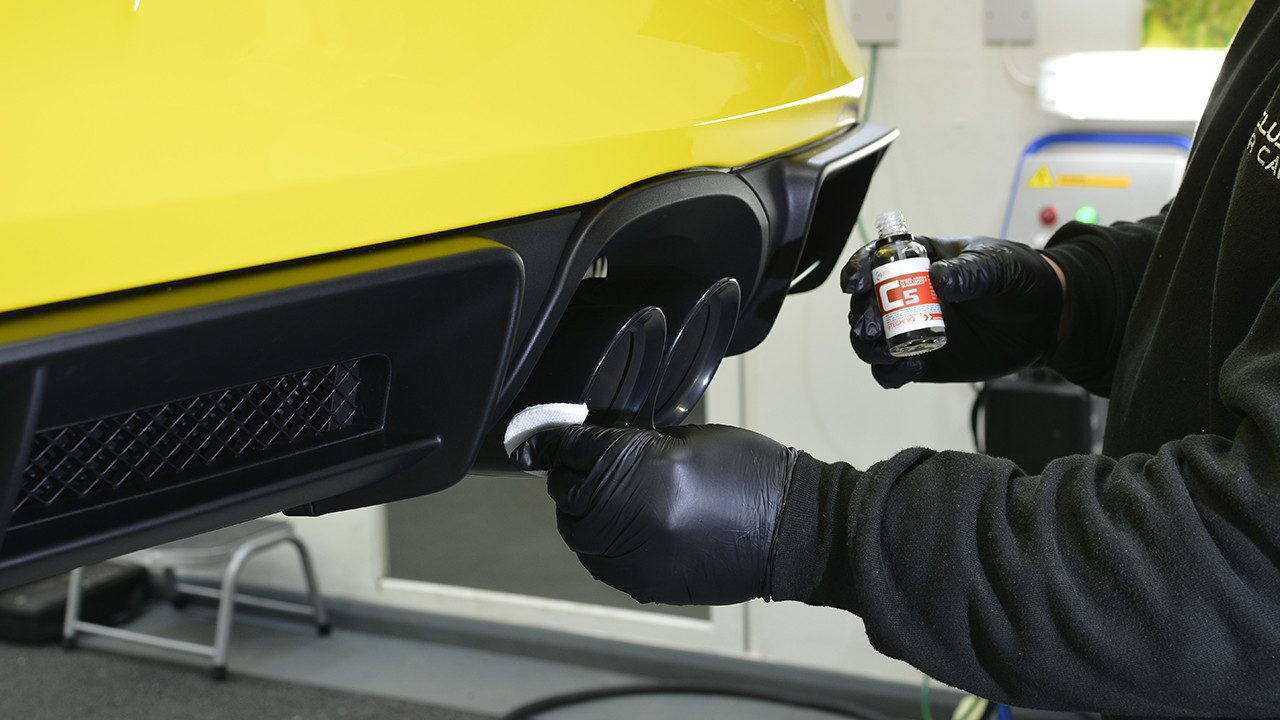 The trim was protected using Gtechniq C4 Permanent Trim Restorer. This sealant forms a strong chemical bond with the trim, protecting it from UV fade and repelling contaminants.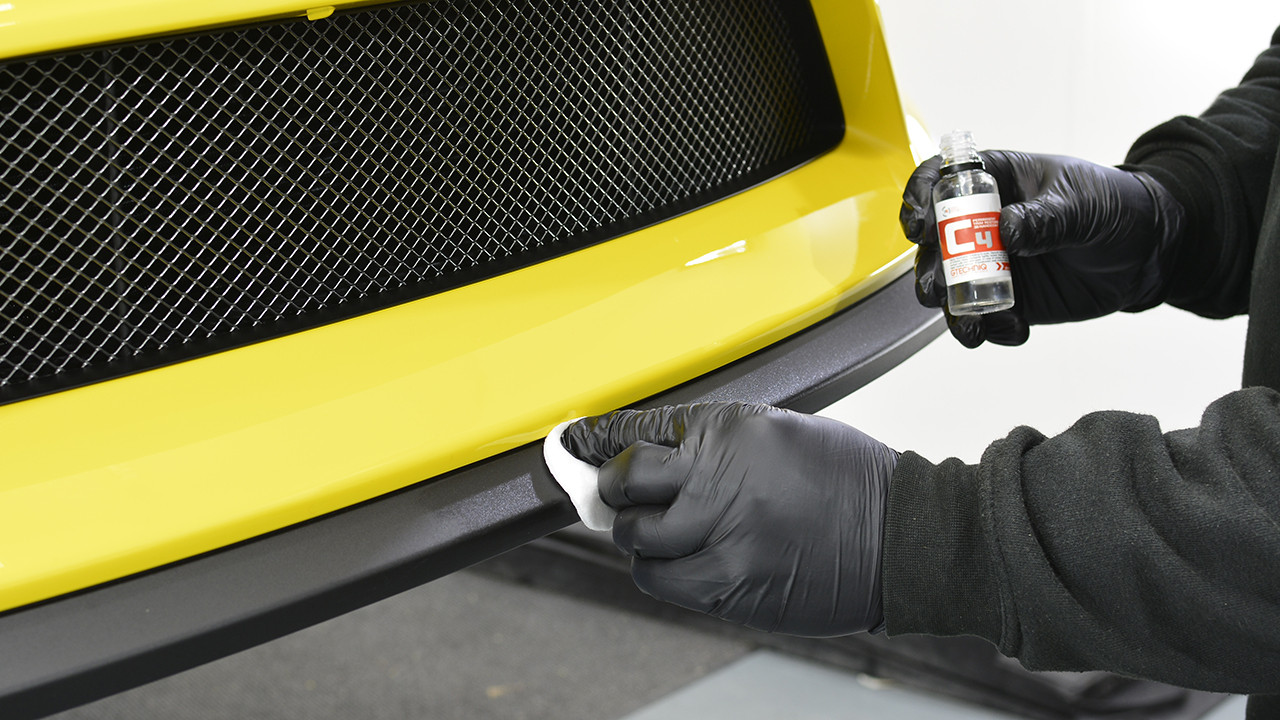 And the end result….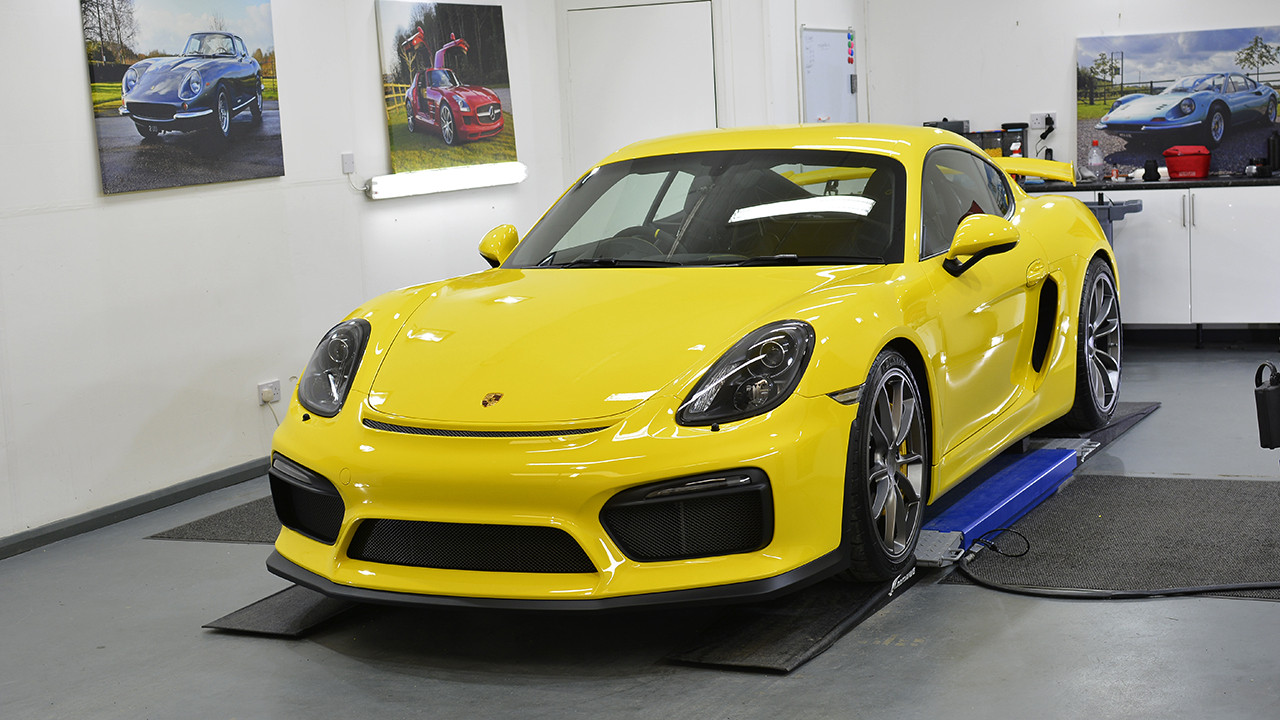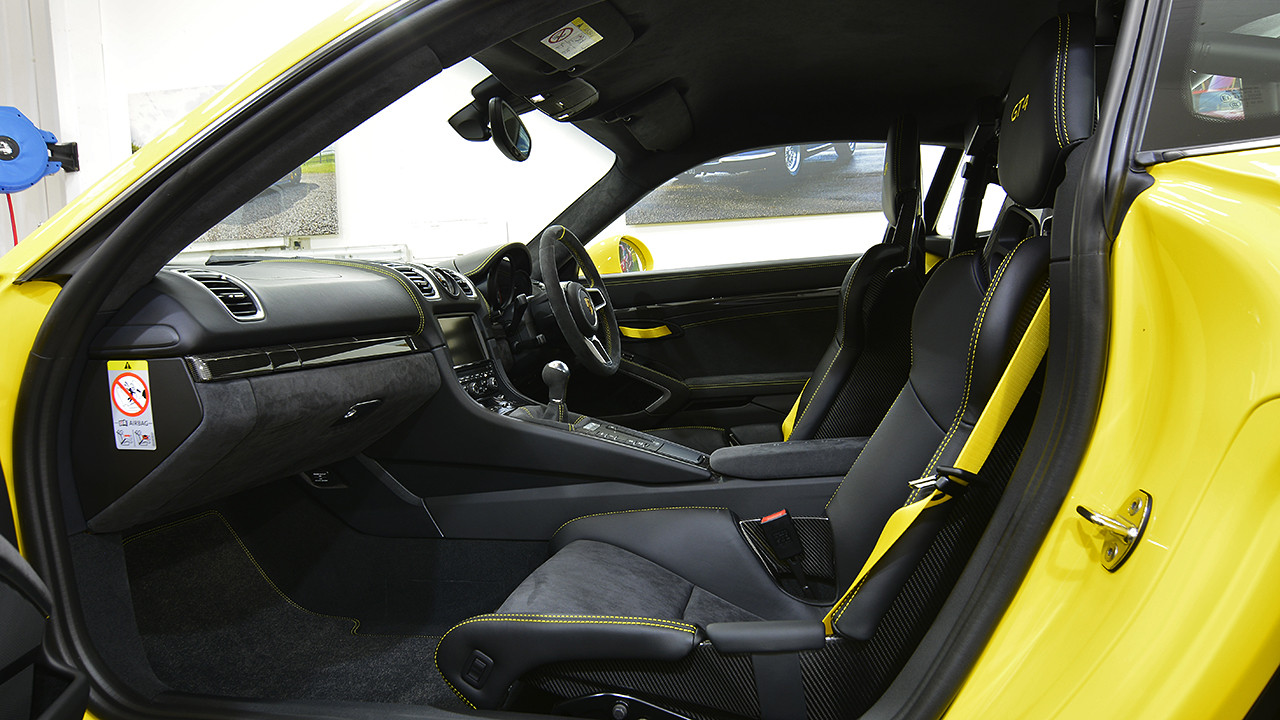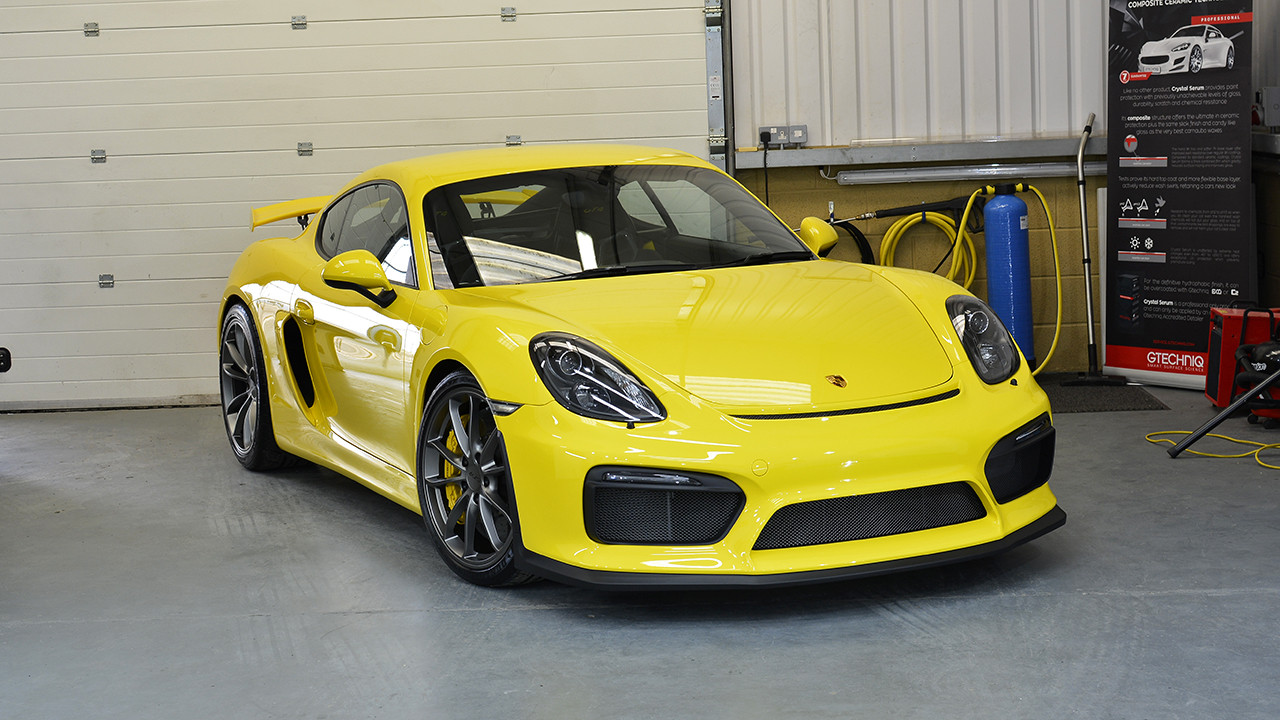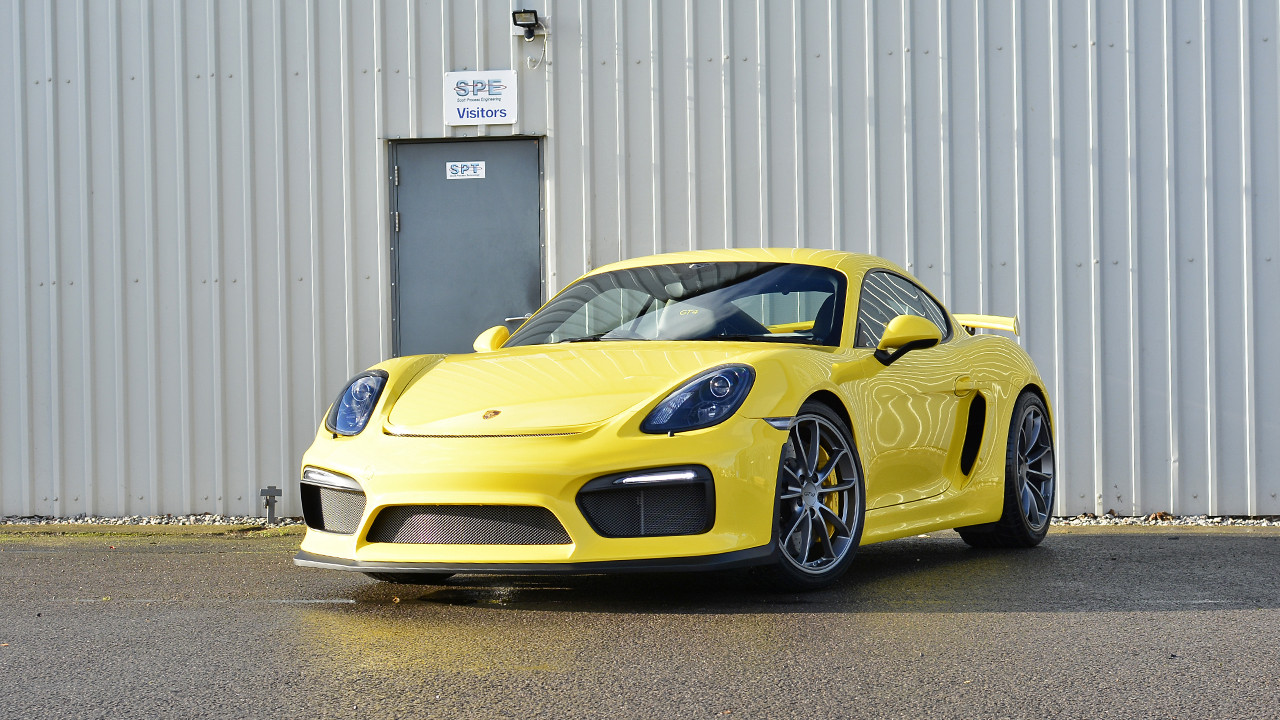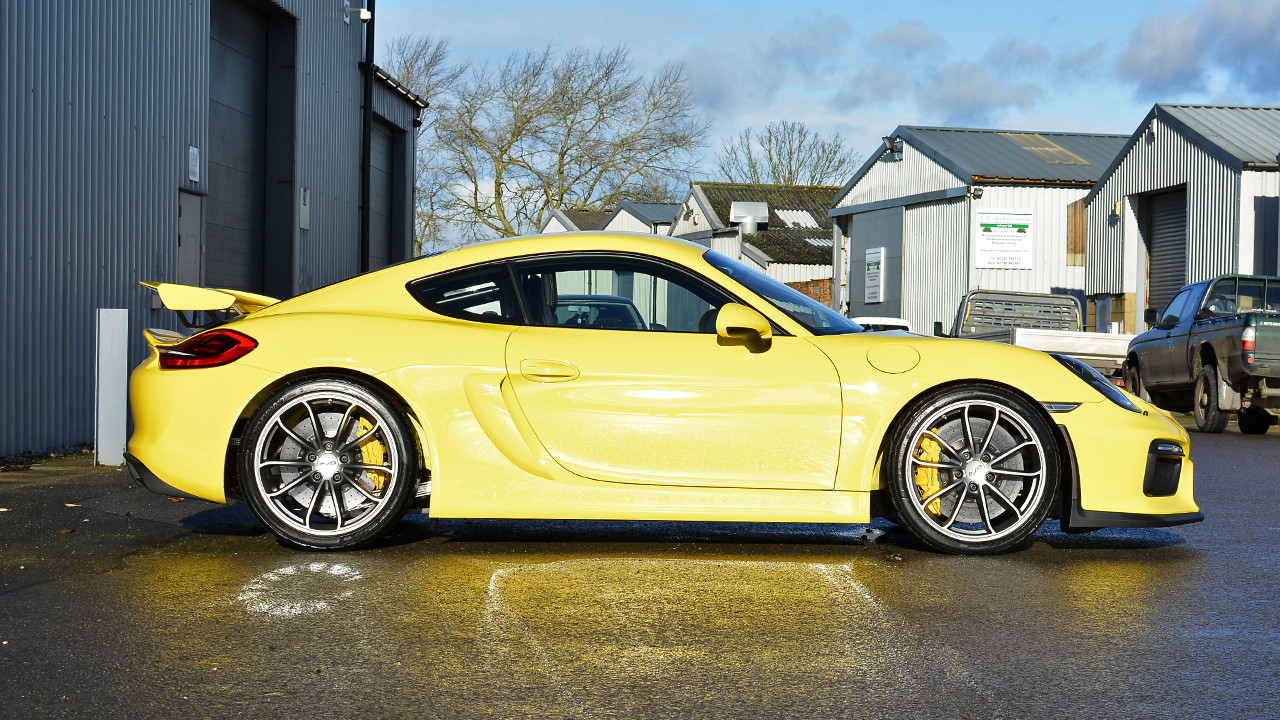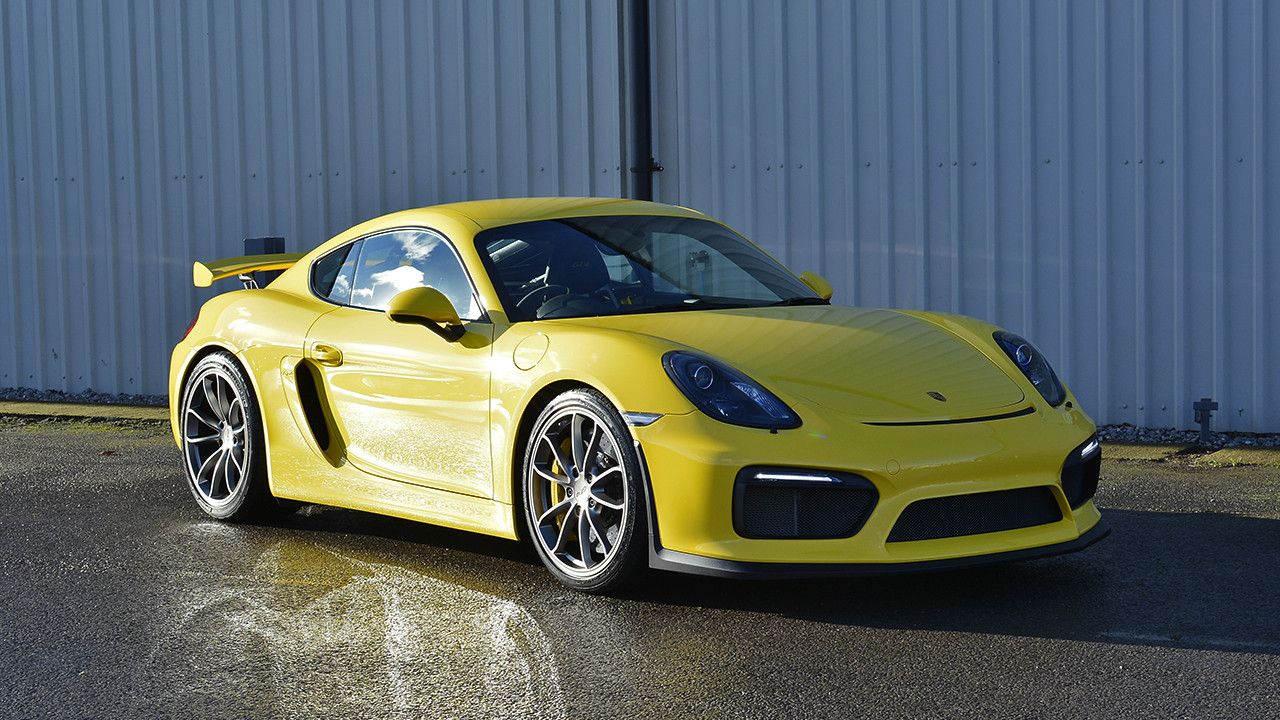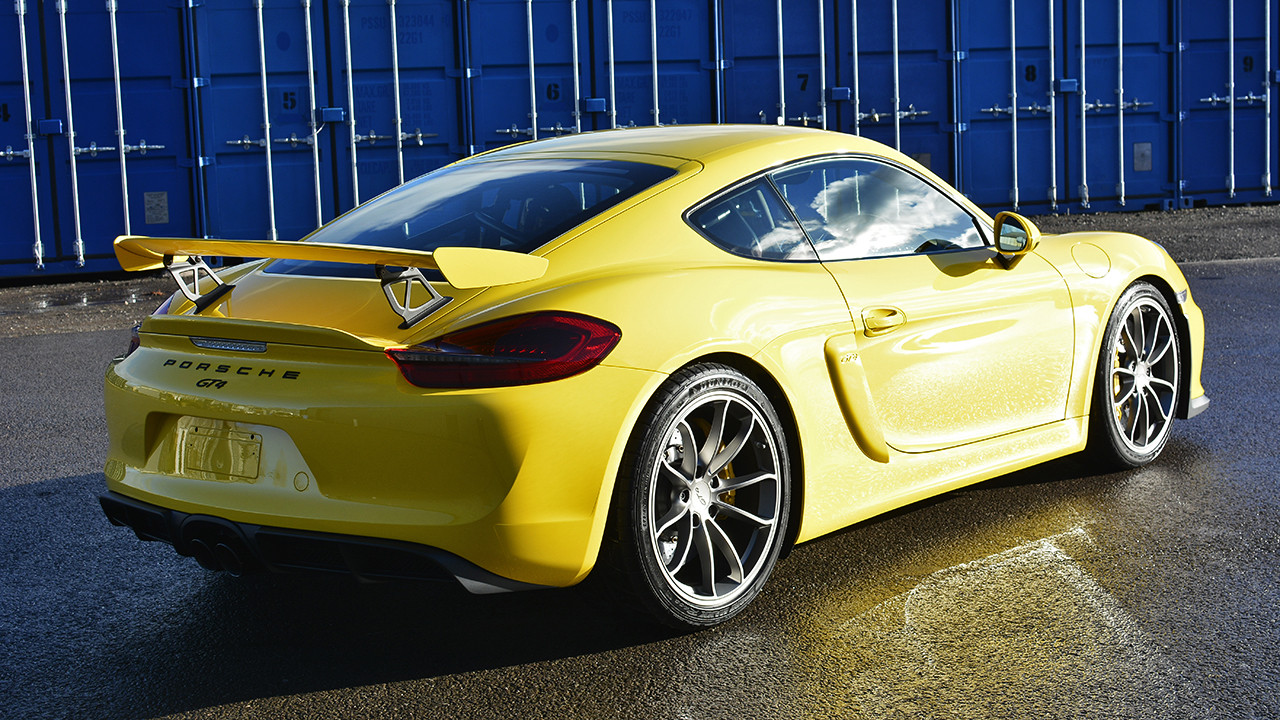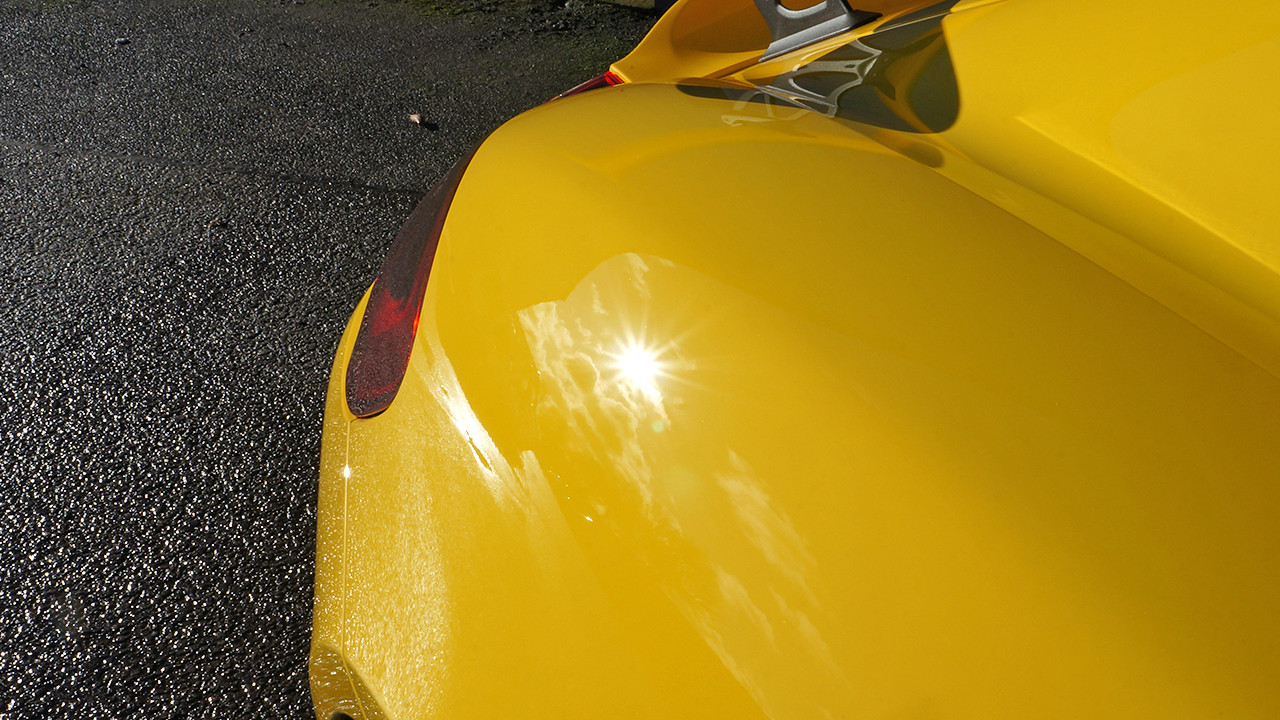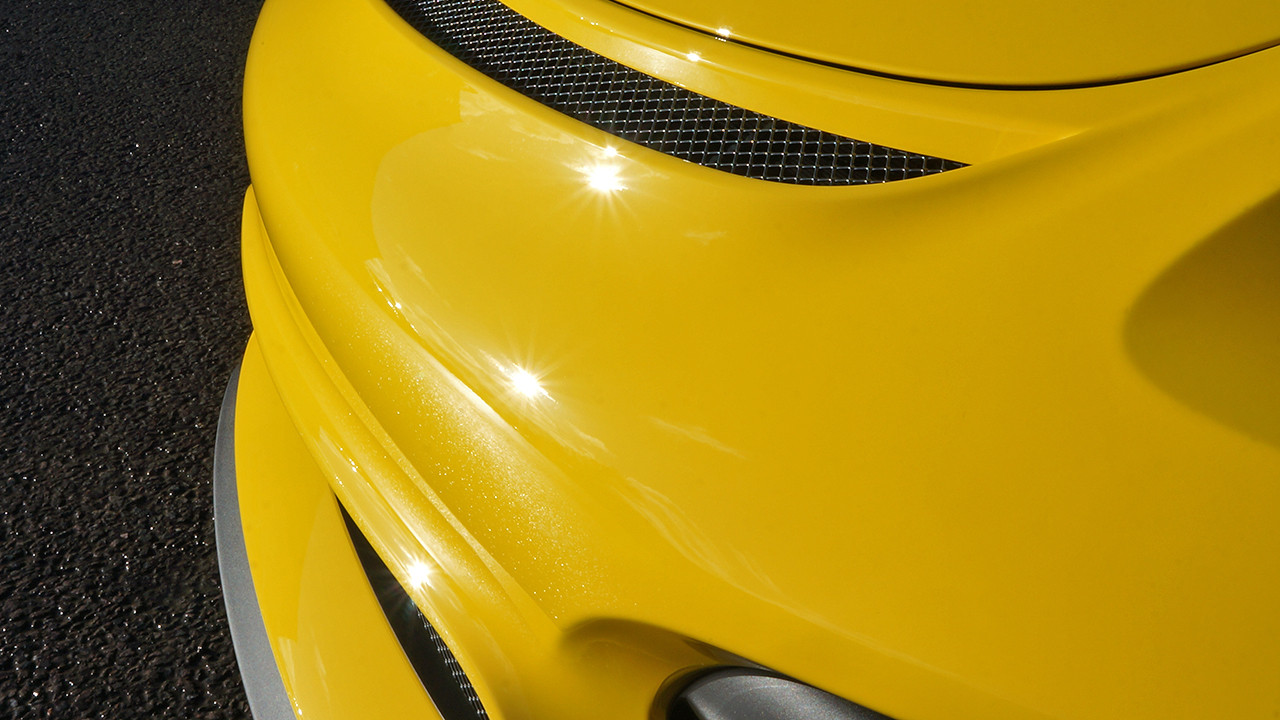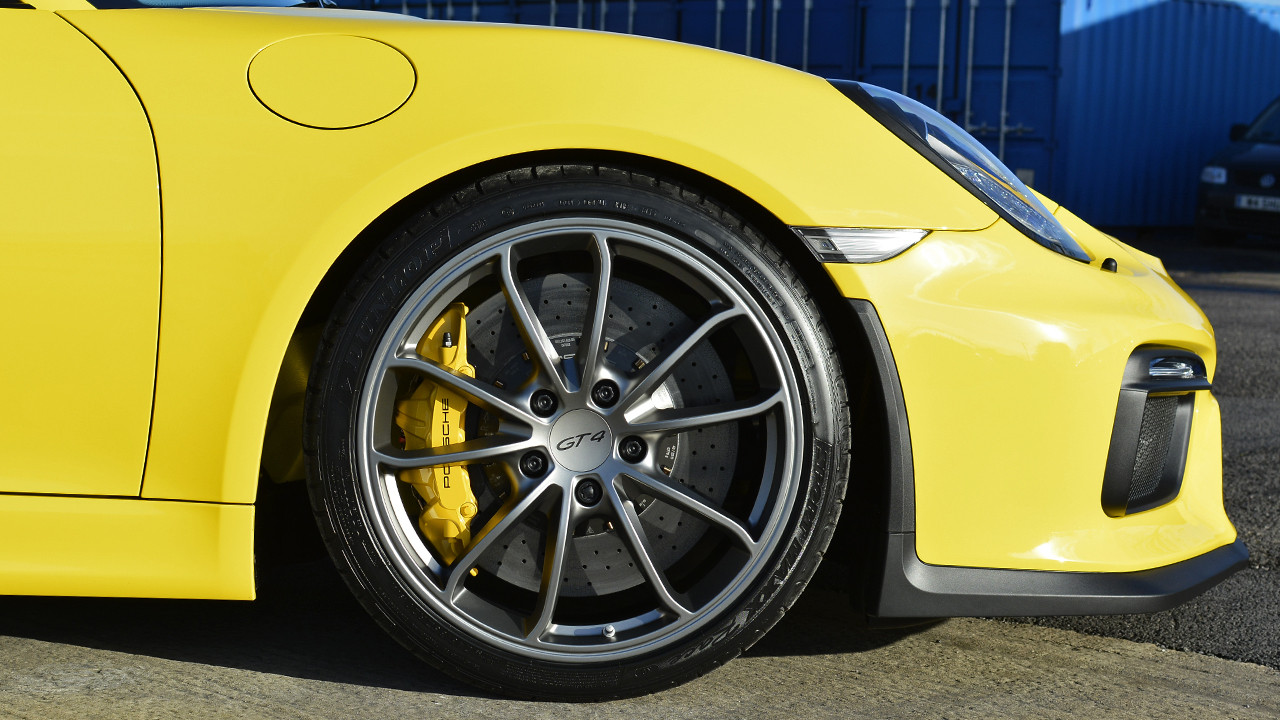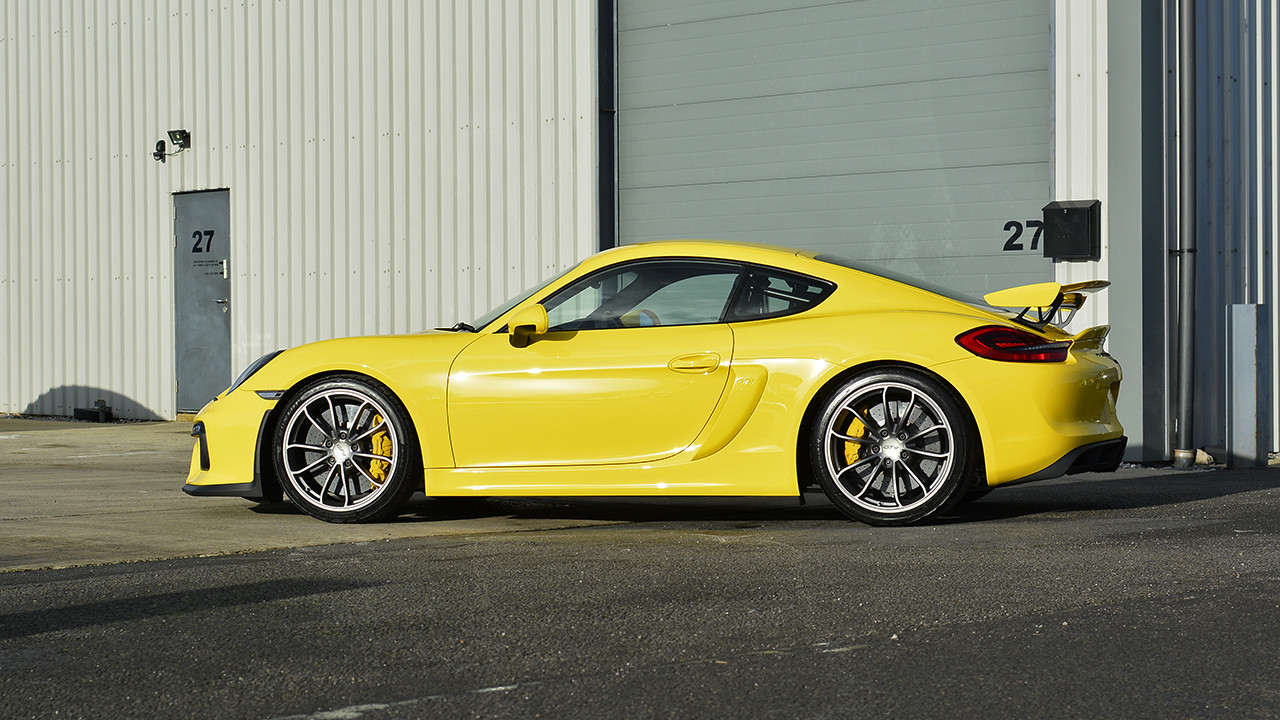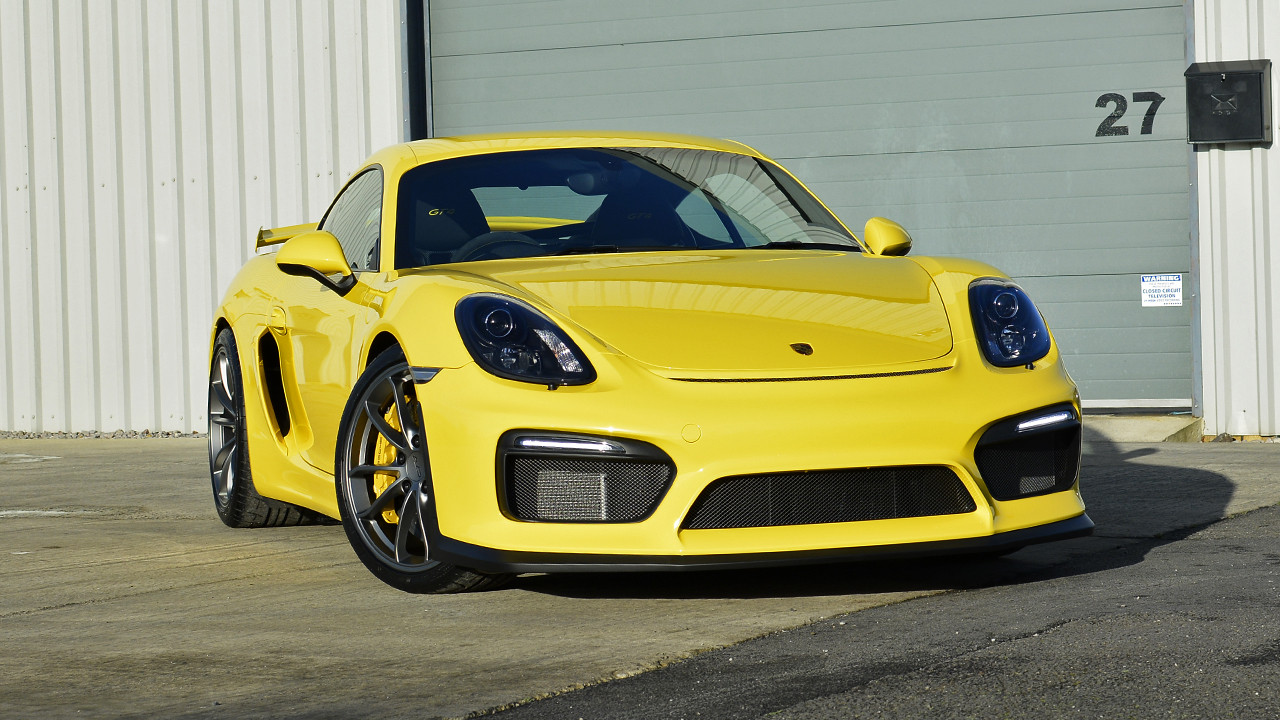 If you're looking to have a similar level of work performed on your Porsche Cayman GT4 please get in touch and we will gladly discuss options available.
Thanks for reading.