Seeking the Ultimate New Car Protection Service our customer booked his new Tesla Model 3 in for our Performance Paint Protection Film package and Gtechniq Advanced Ceramic Coatings.
Before any machine polishing begins, we thoroughly wash and decontaminate the vehicle. We decontaminate it both chemically and mechanically to remove embedded contaminants that have settled on the paint throughout its production and transportation to the dealership.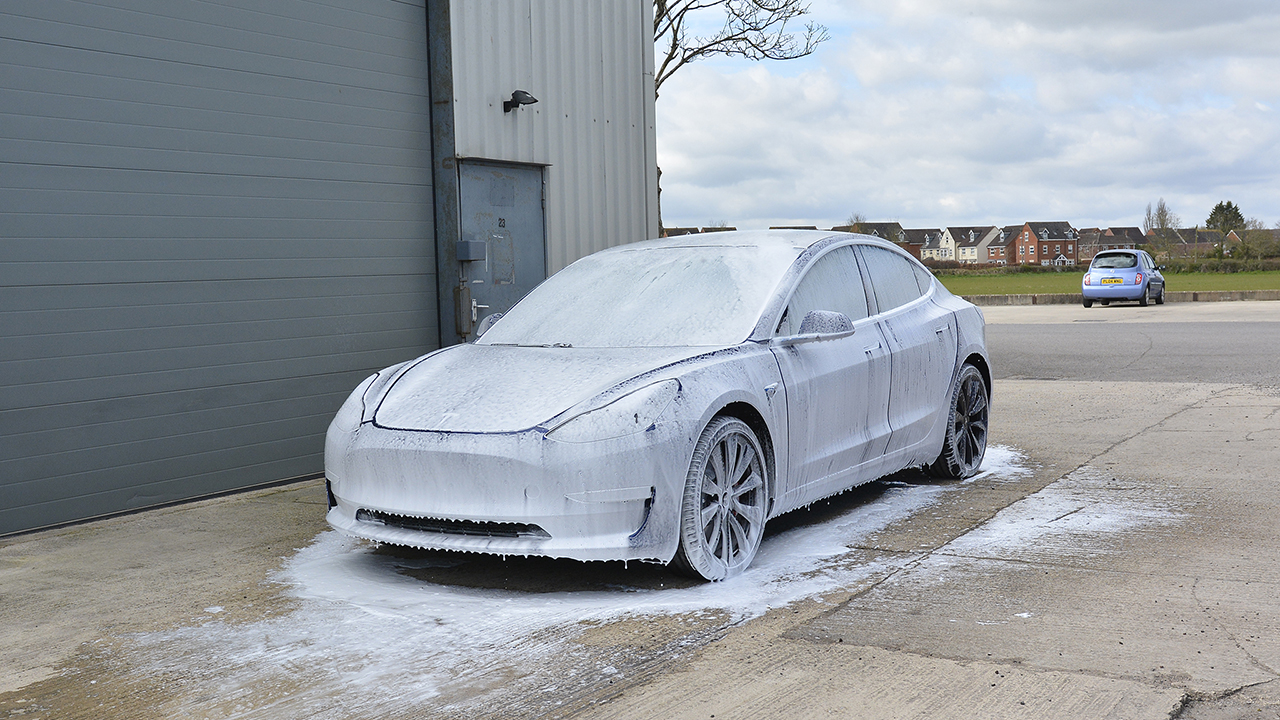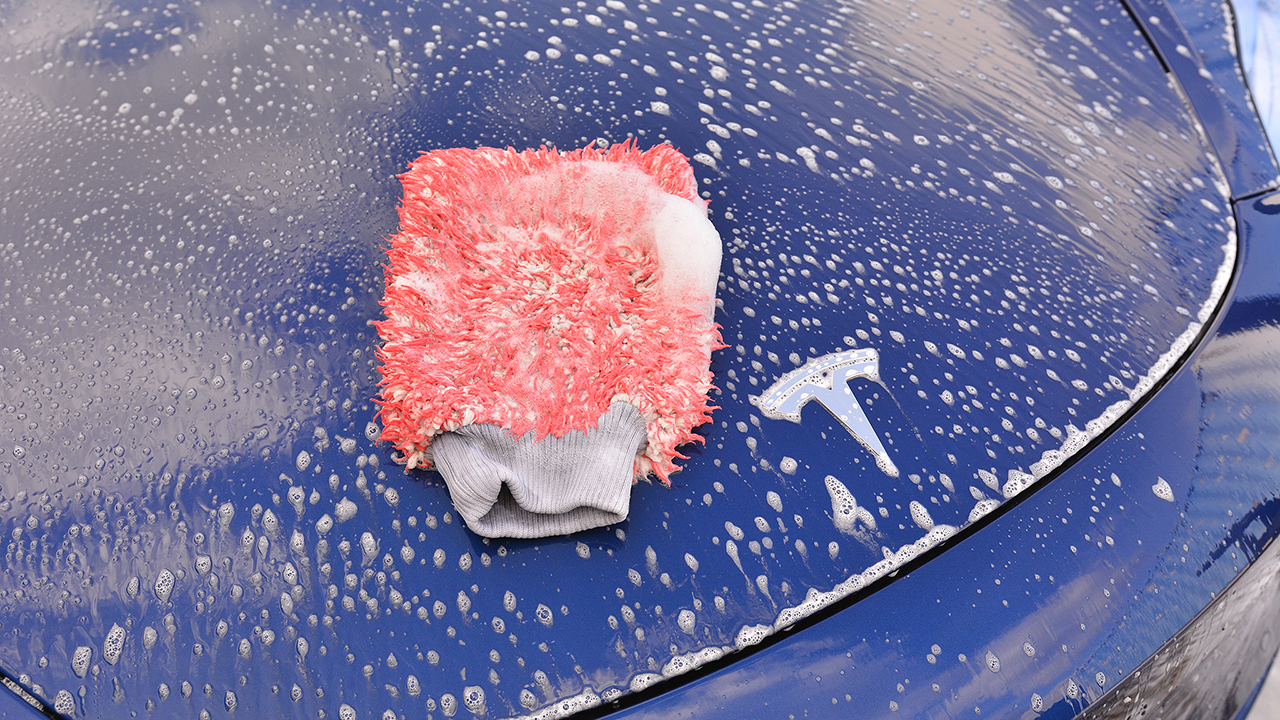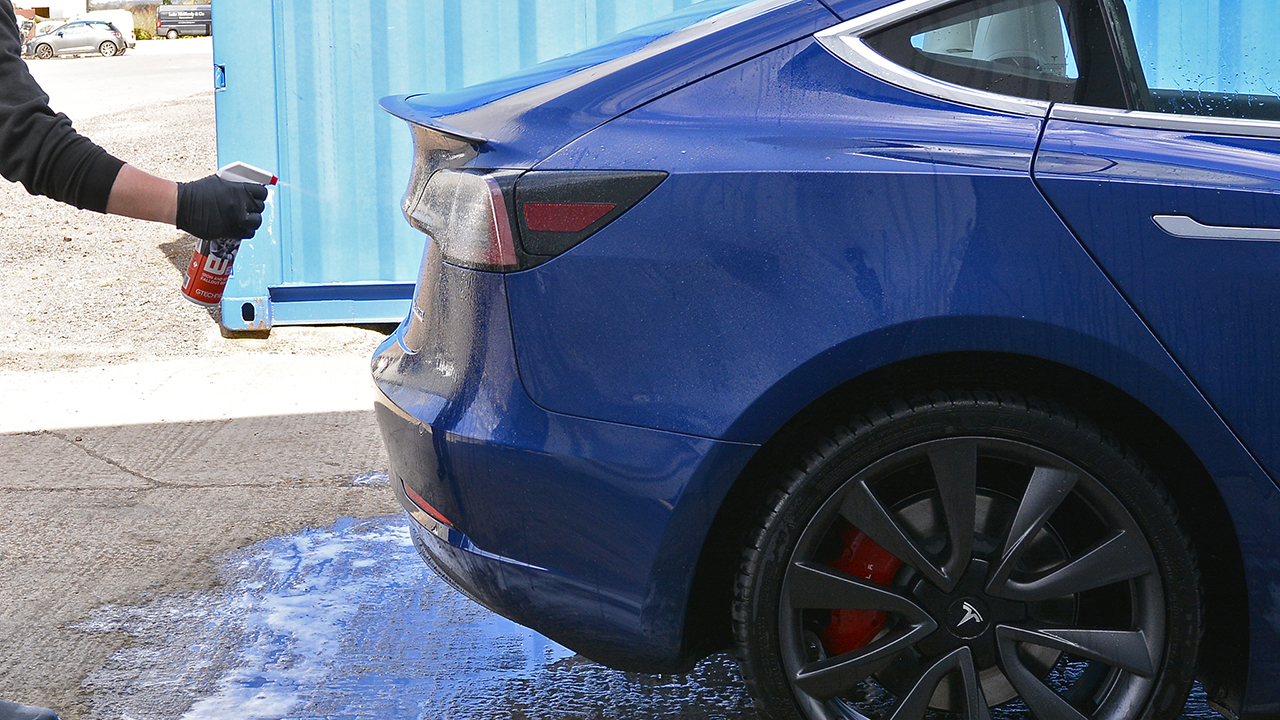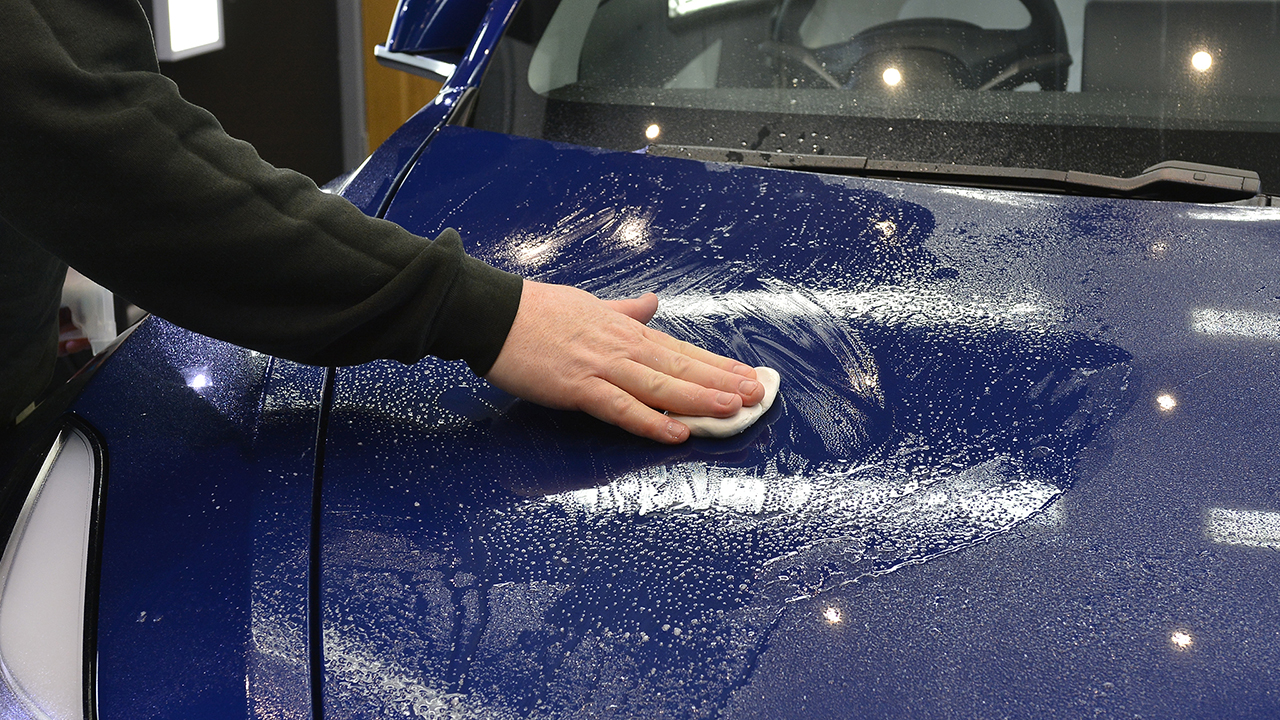 As part of the Ultimate New Car Detail Package, a single-stage machine polish is included to remove the minor imperfections and to improve the gloss and clarity of the paintwork.
Some spot paint correction was carried out on a few panels to remove etching from bird droppings. Numerous panels also had small patches of sanding marks left behind from the factory so these were also removed prior to giving the whole car a single stage machine polish.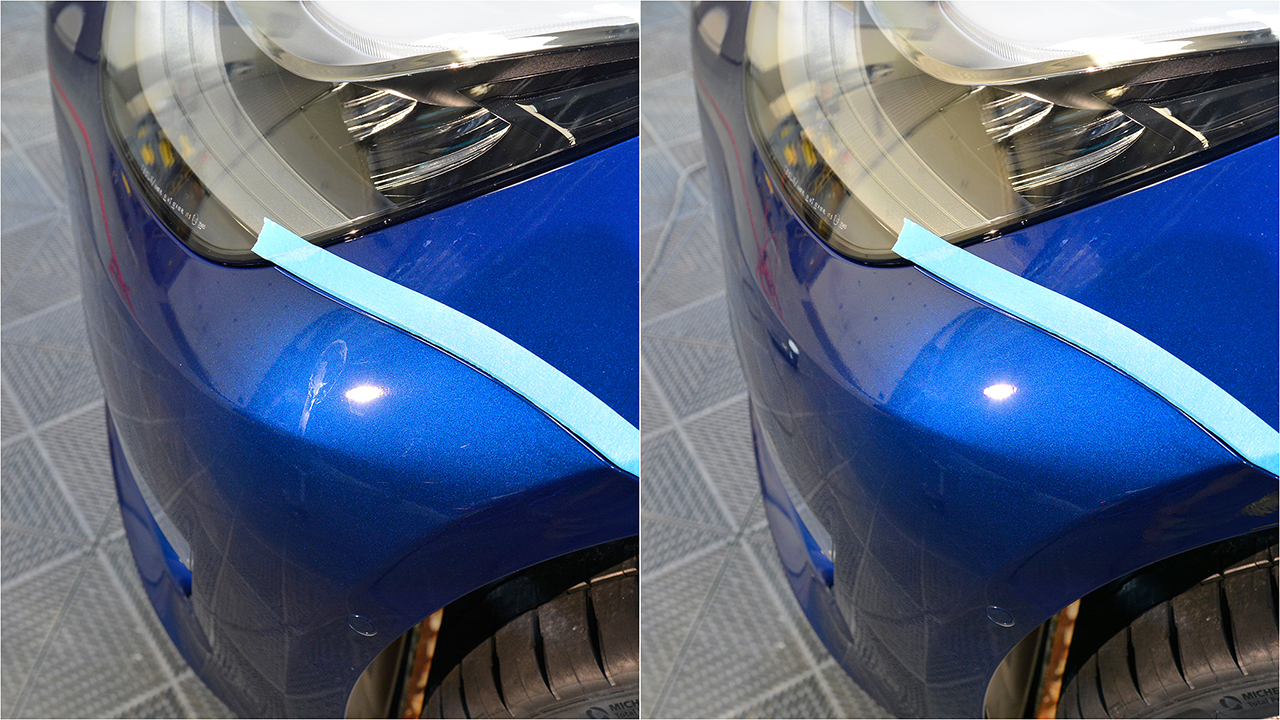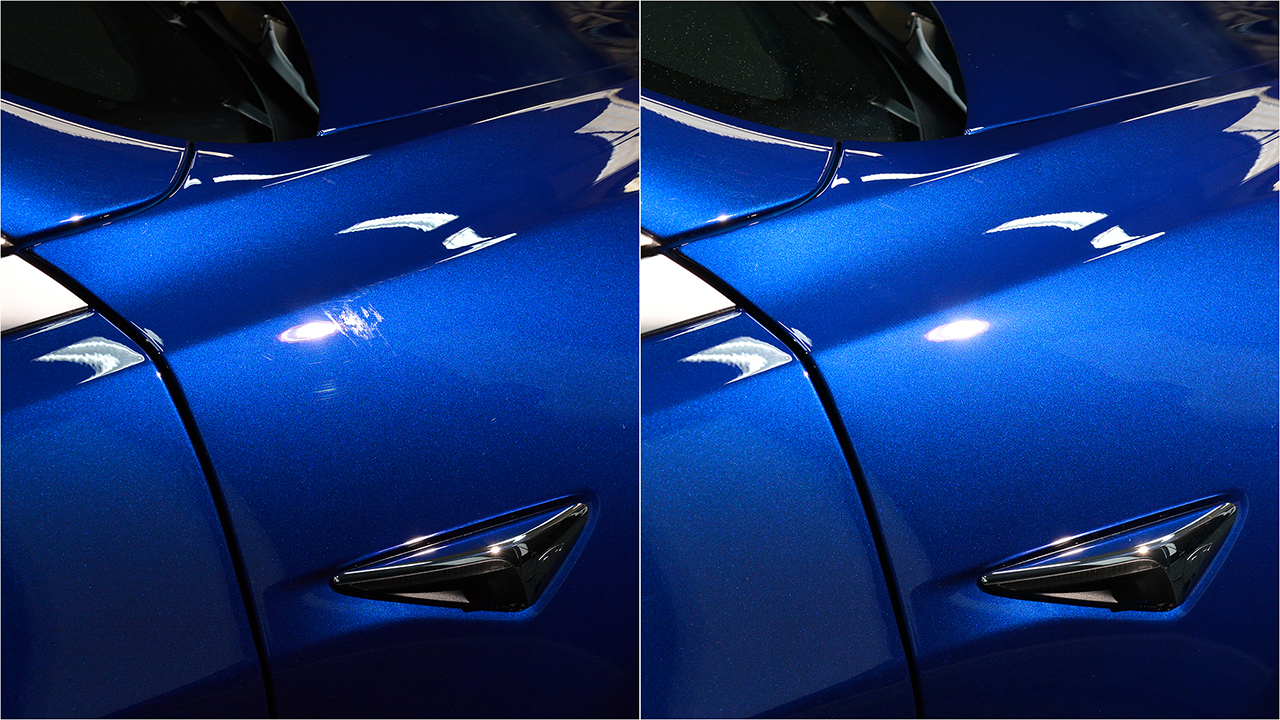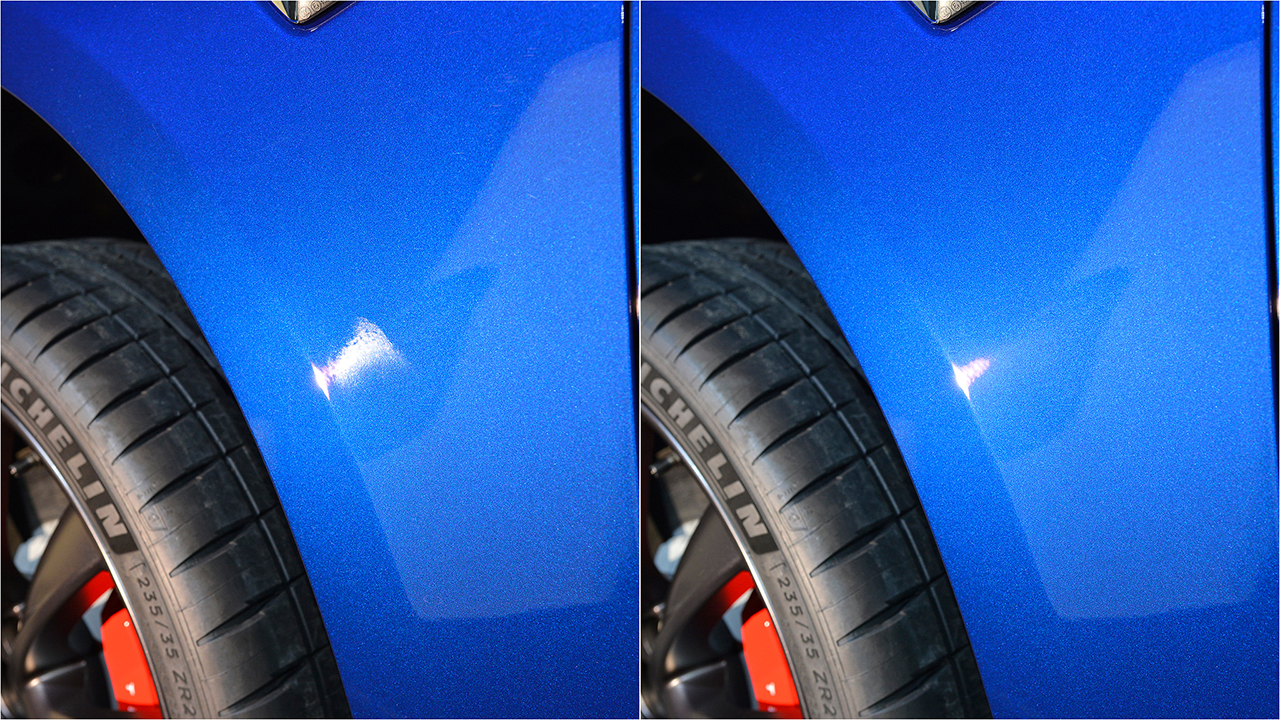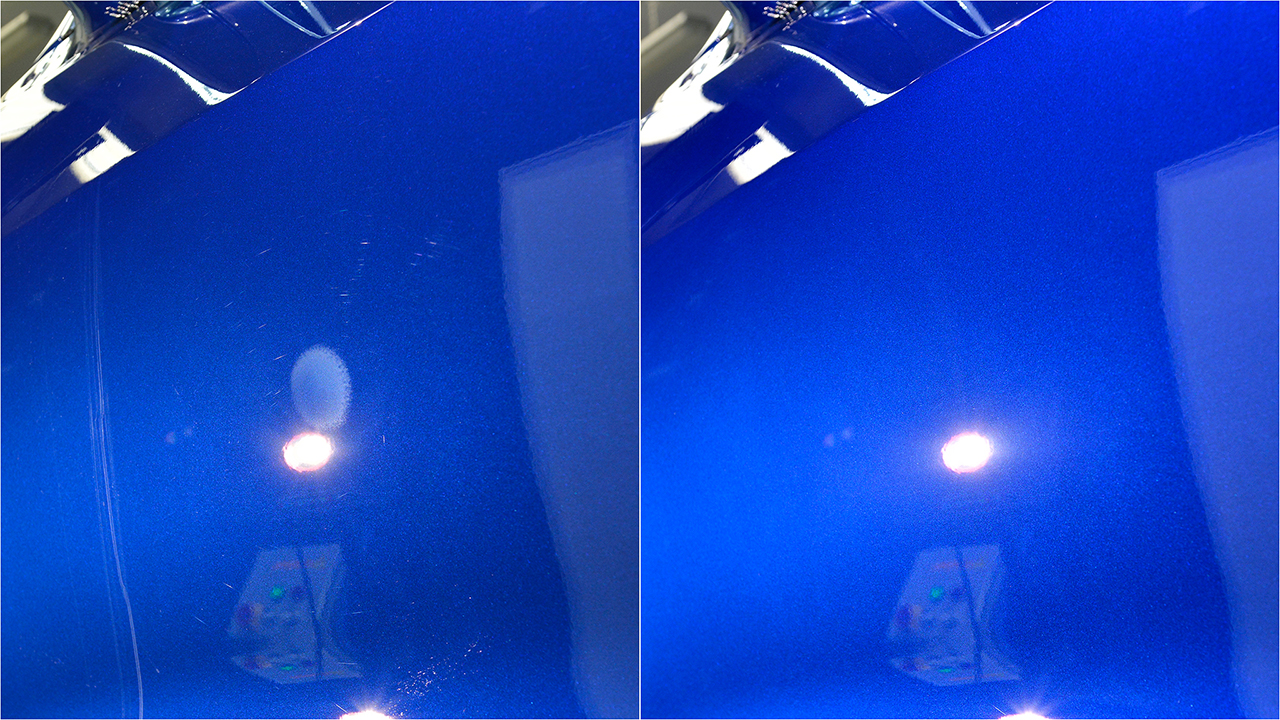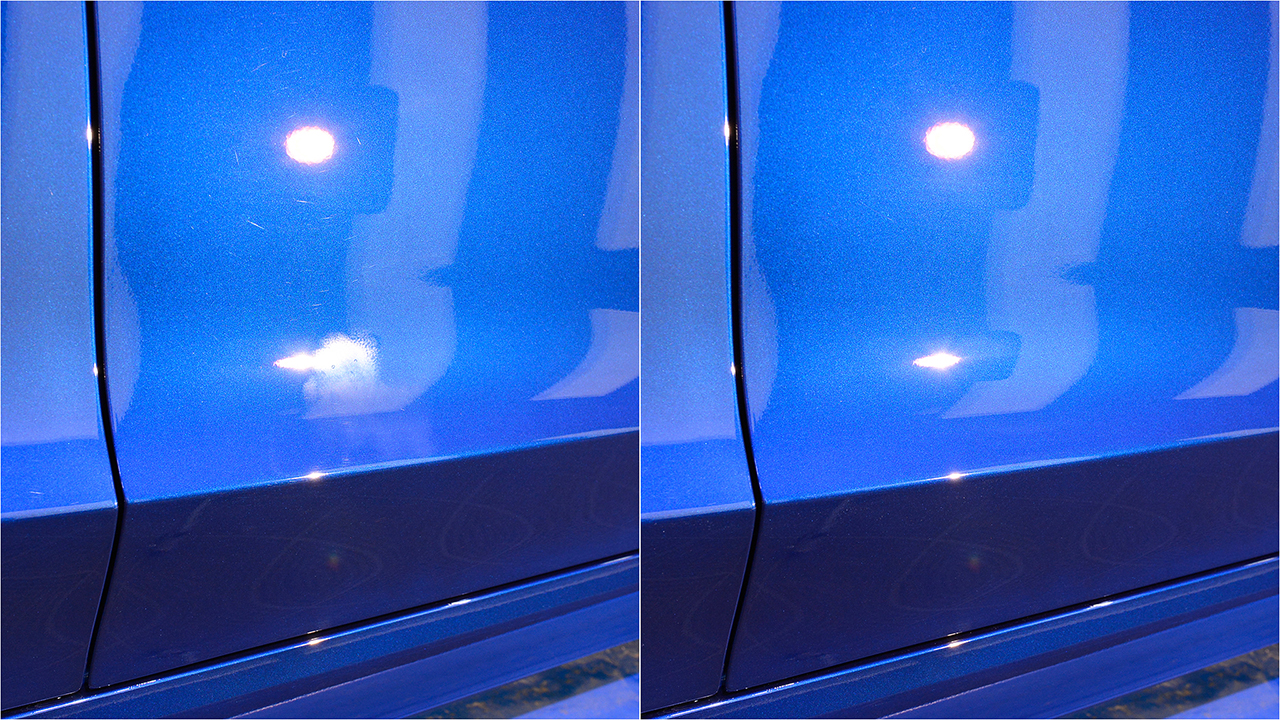 Front badge and side markers were removed prior to giving the whole car a single stage machine polish. This would allow for a more seamless PPF install with less visible edges.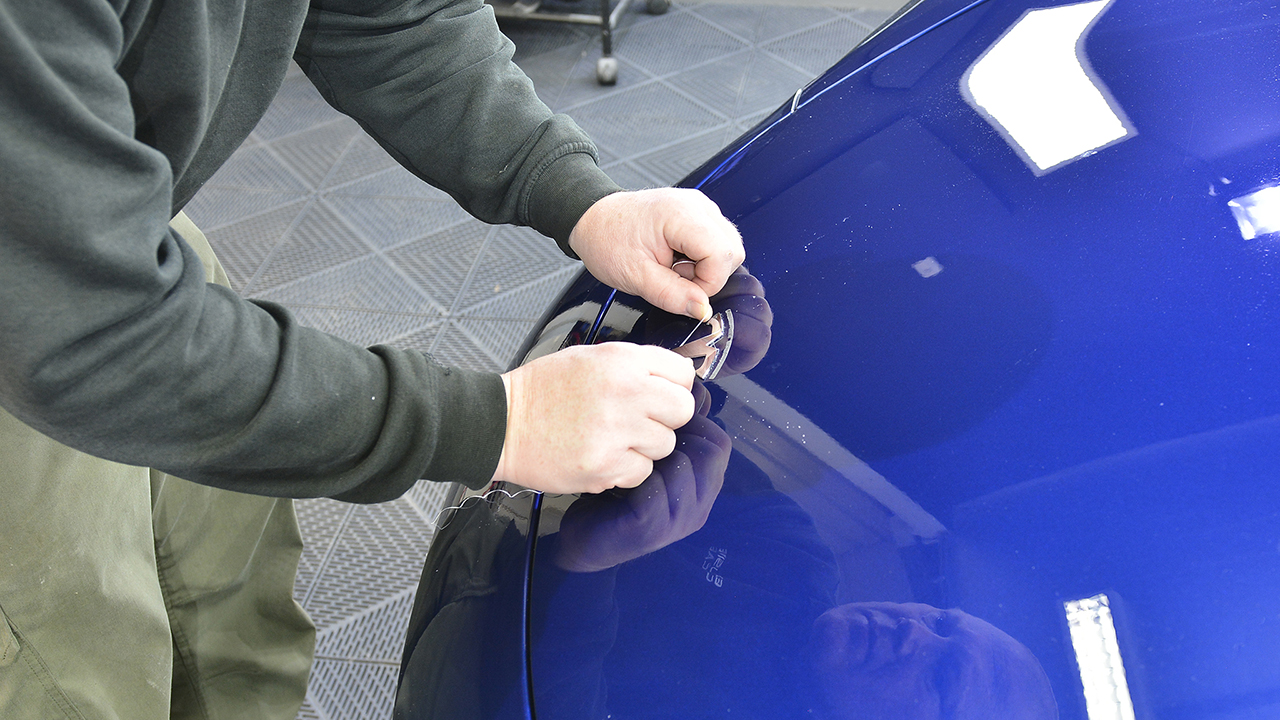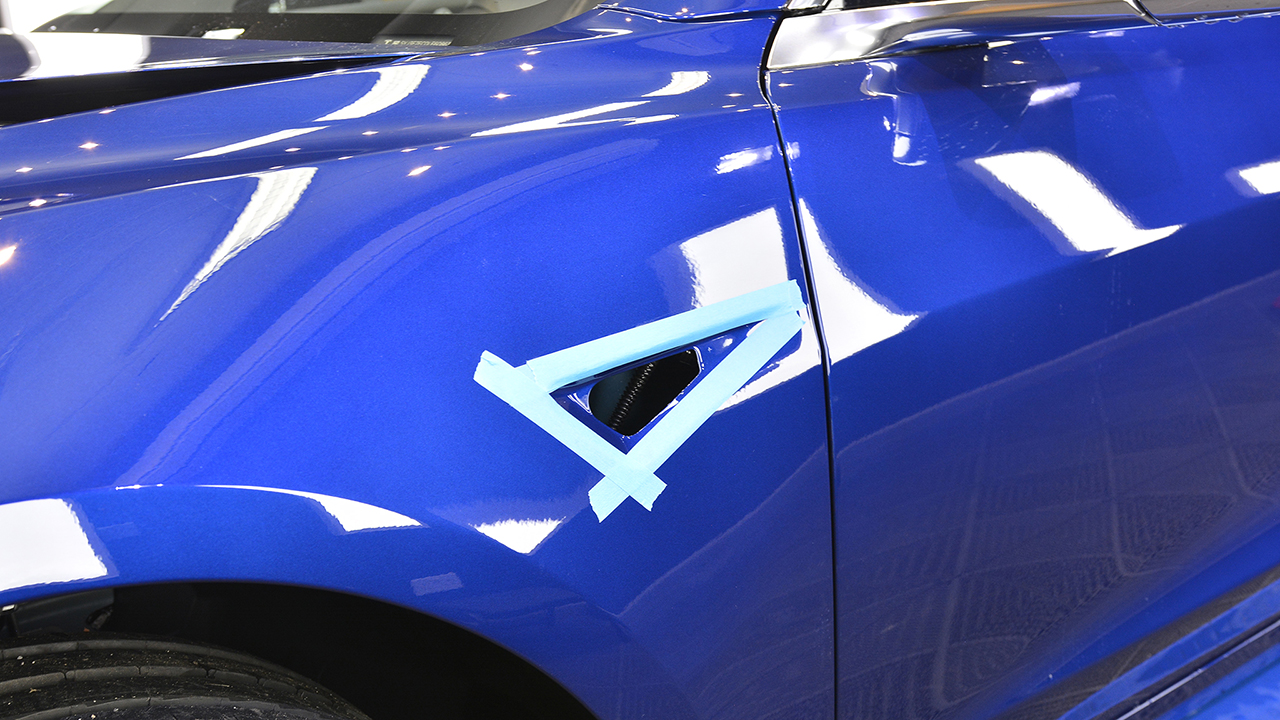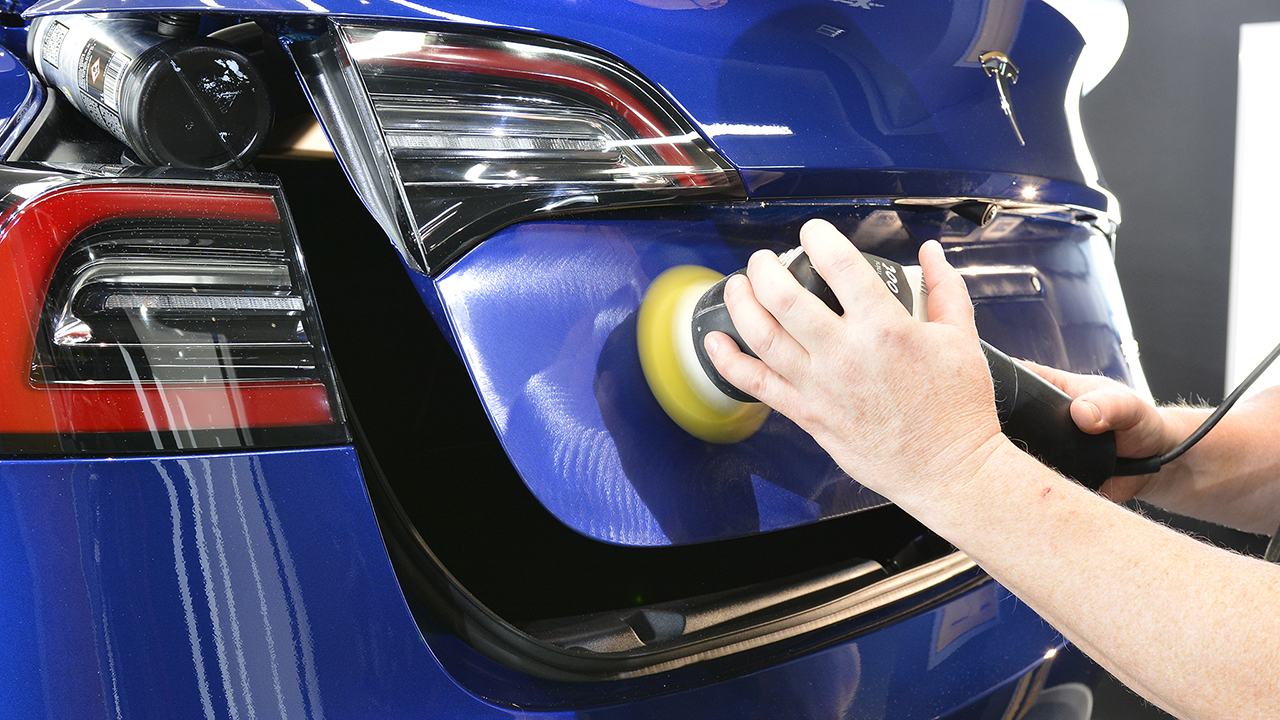 Xpel Paint Protection Film
Paint Protection Film (also known as PPF & clear bra) is a clear thermoplastic urethane film applied to painted surfaces of a car and is the most comprehensive form of defence you can establish between your car and all that can damage your car's appearance. Because of the film's high impact resistance, its application will protect your paint from stone chips, scratches and minor abrasions caused by stones, road debris and vandalism. The urethane film is resistant to corrosion and acidic contaminants, meaning that it creates a line of defence from chemical stains and etching caused by bird droppings, bug splatter, or mineral deposits and acid rain. It does not oxidize with exposure to the sun and will guard your paint against fading caused by UV rays
As a part of our Ultimate New Car Detail, high-impact area paint protection film is applied to areas that take the most abuse from daily driving and use. We define the high impact areas to be the entire front end of the car (front bumper, headlights, front wings, bonnet, A-pillars & mirrors), side skirts (rocker panels), lower door sections, luggage area and the areas behind the rear wheels.
Xpel Ultimate Plus Paint Protection Film was used on this Model 3 which is self-healing and carries a 10 Year Manufacturers Warranty.
After coverage is chosen, we pre-design using the Xpel DAP Design Software, this allows us to custom wrap edges and extends coverage. The computer-generated templates are then cut in-house using a Graphtec 8600 Plotter.
During the installation process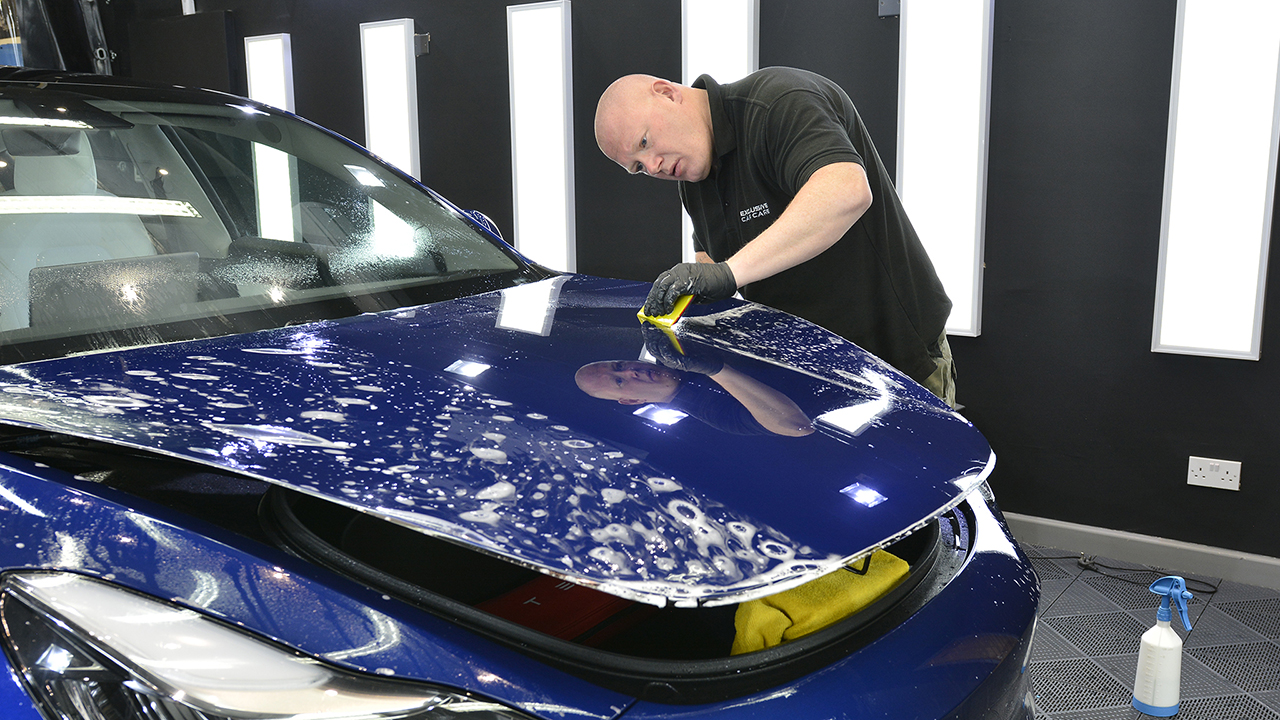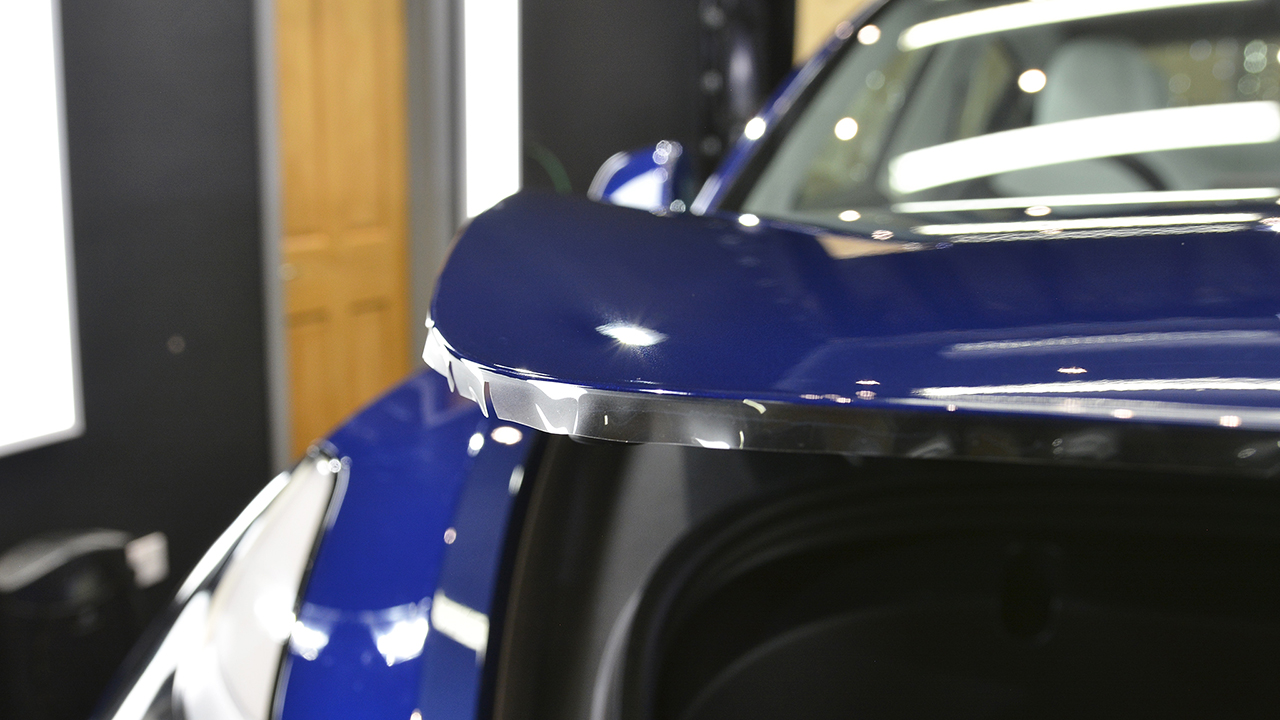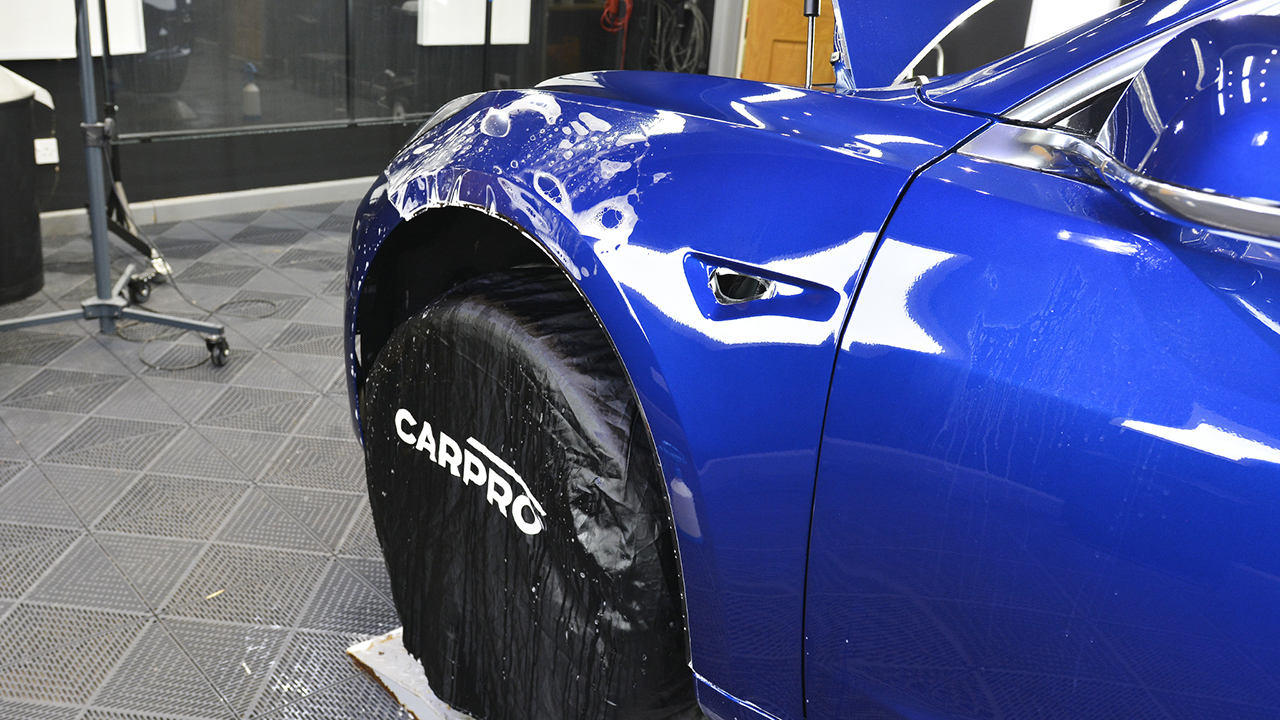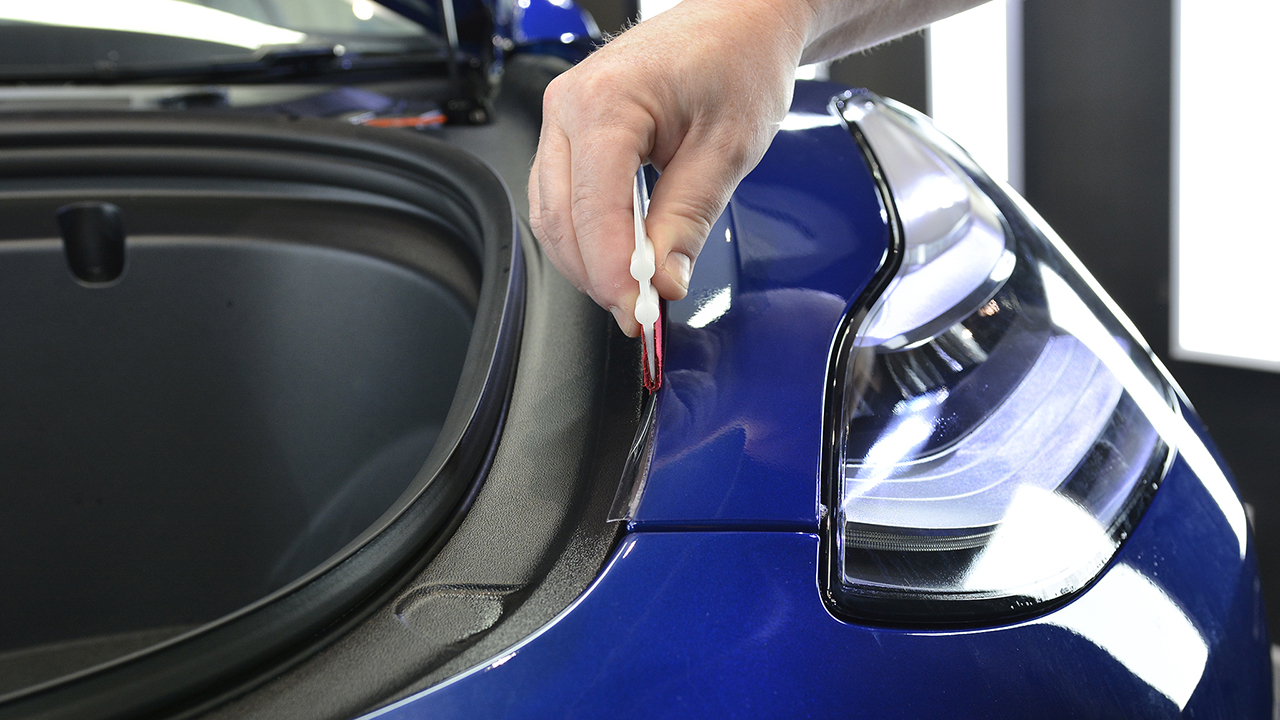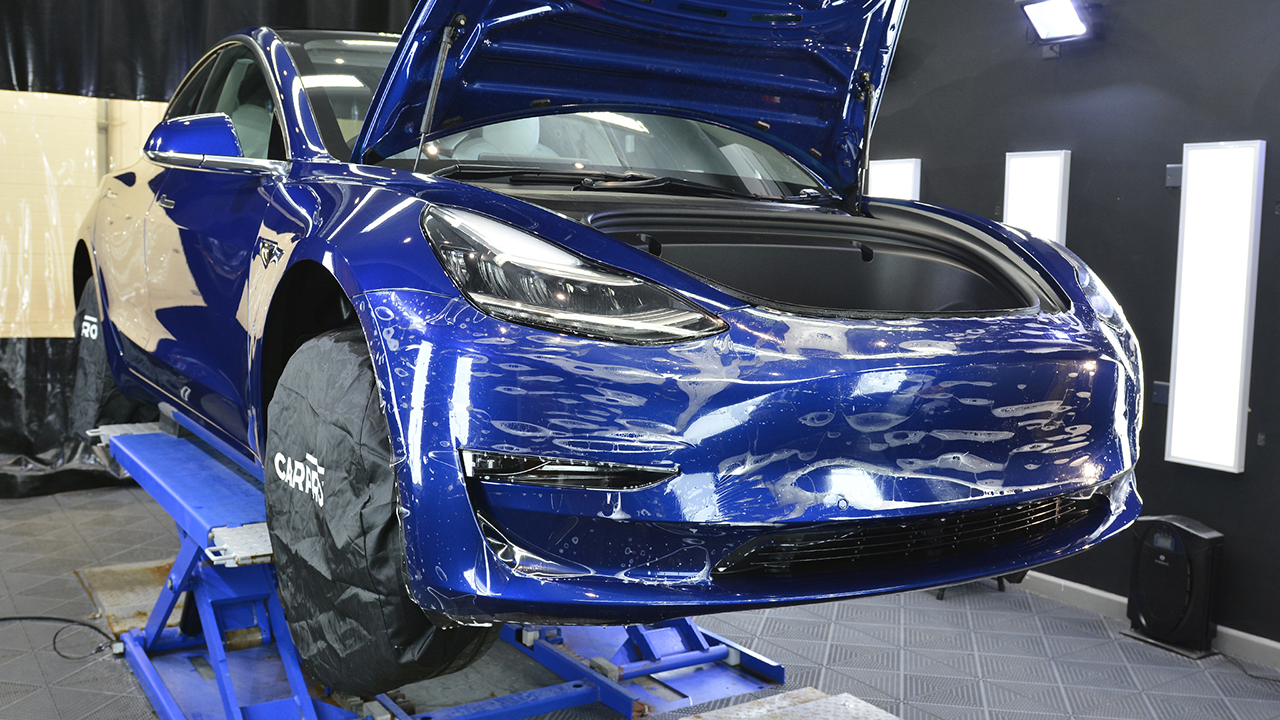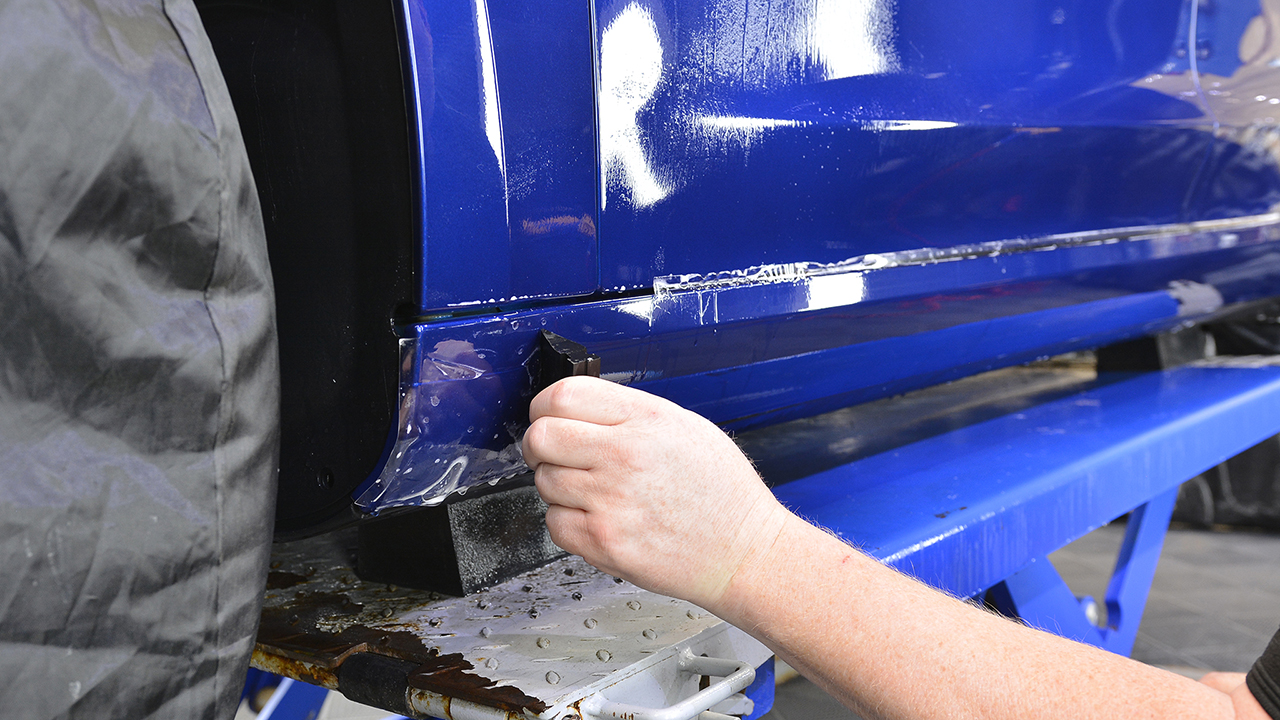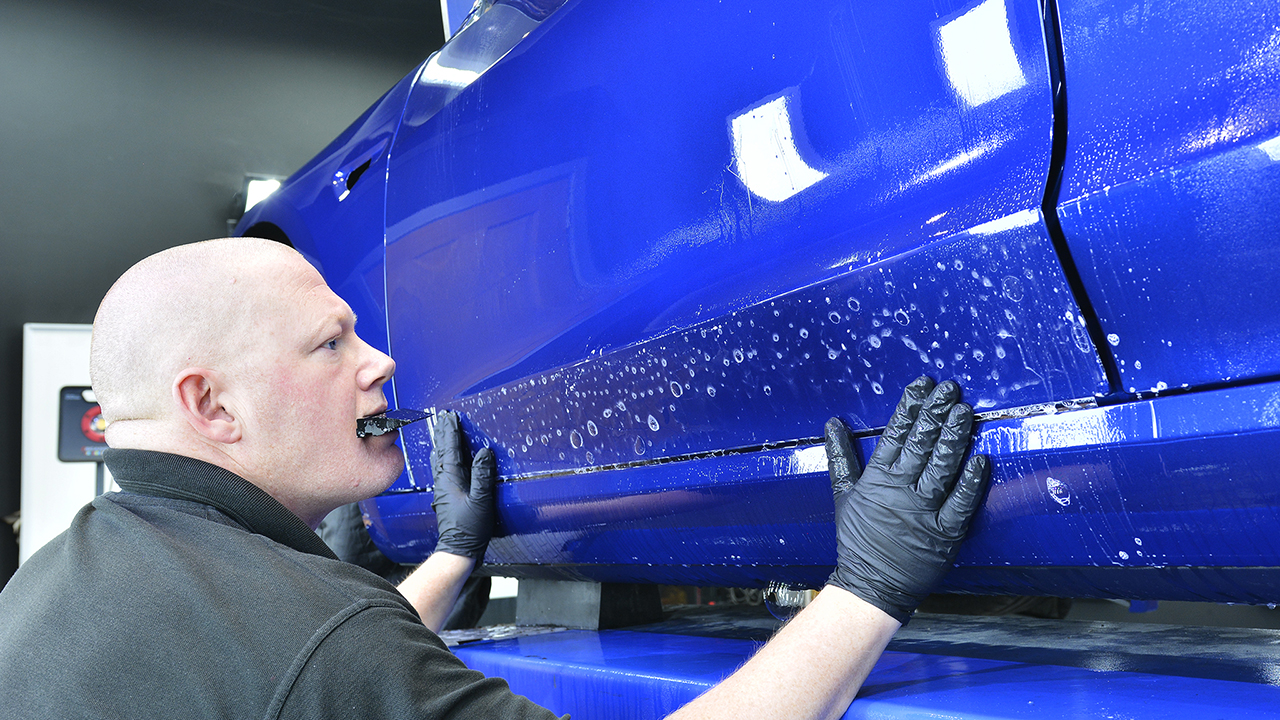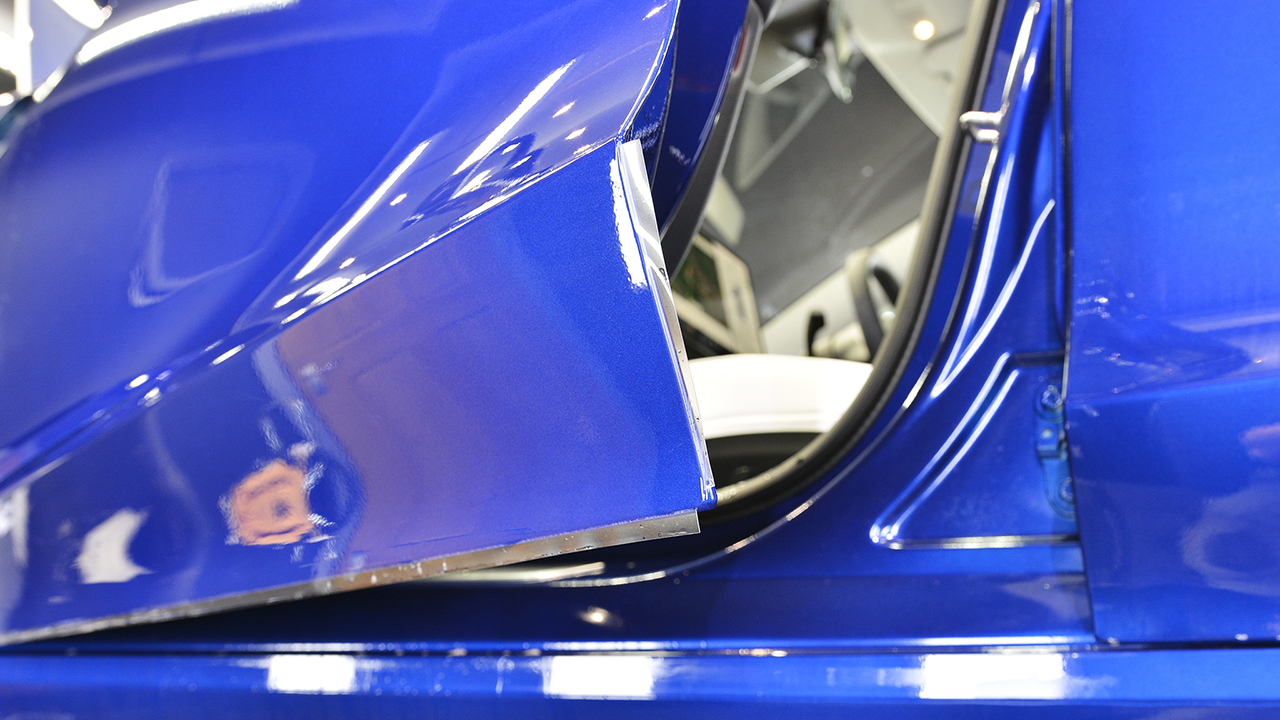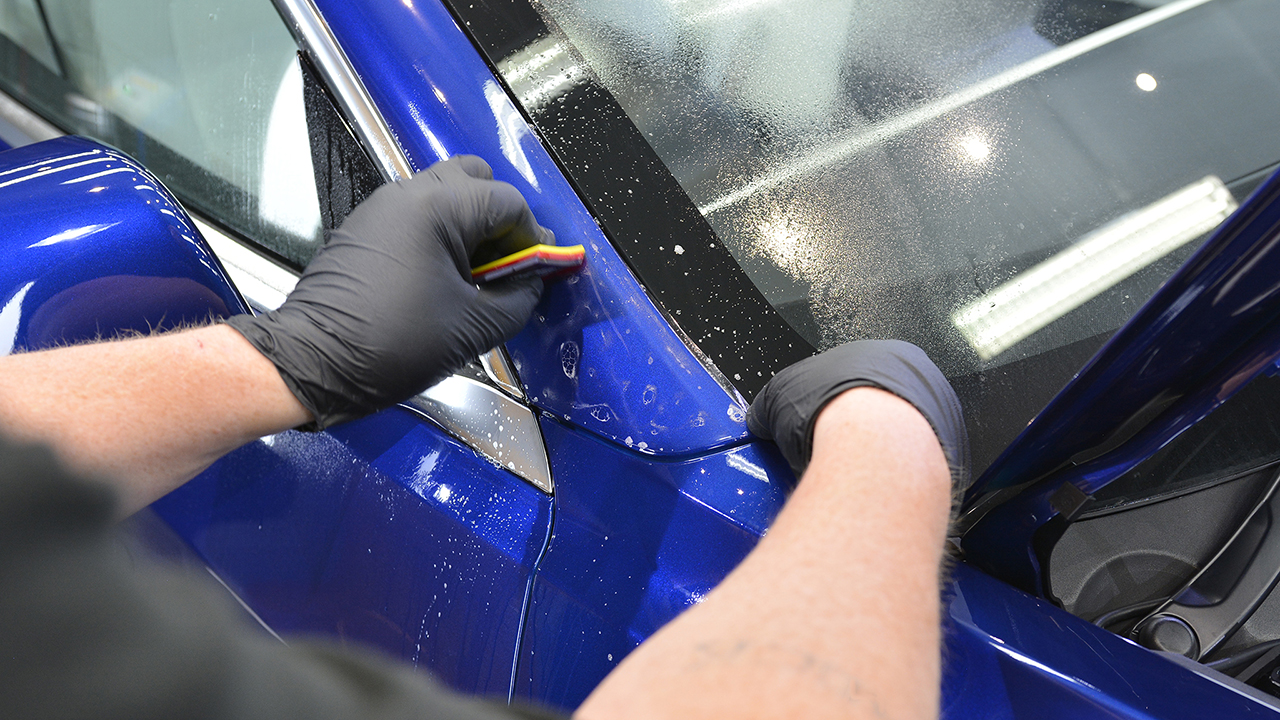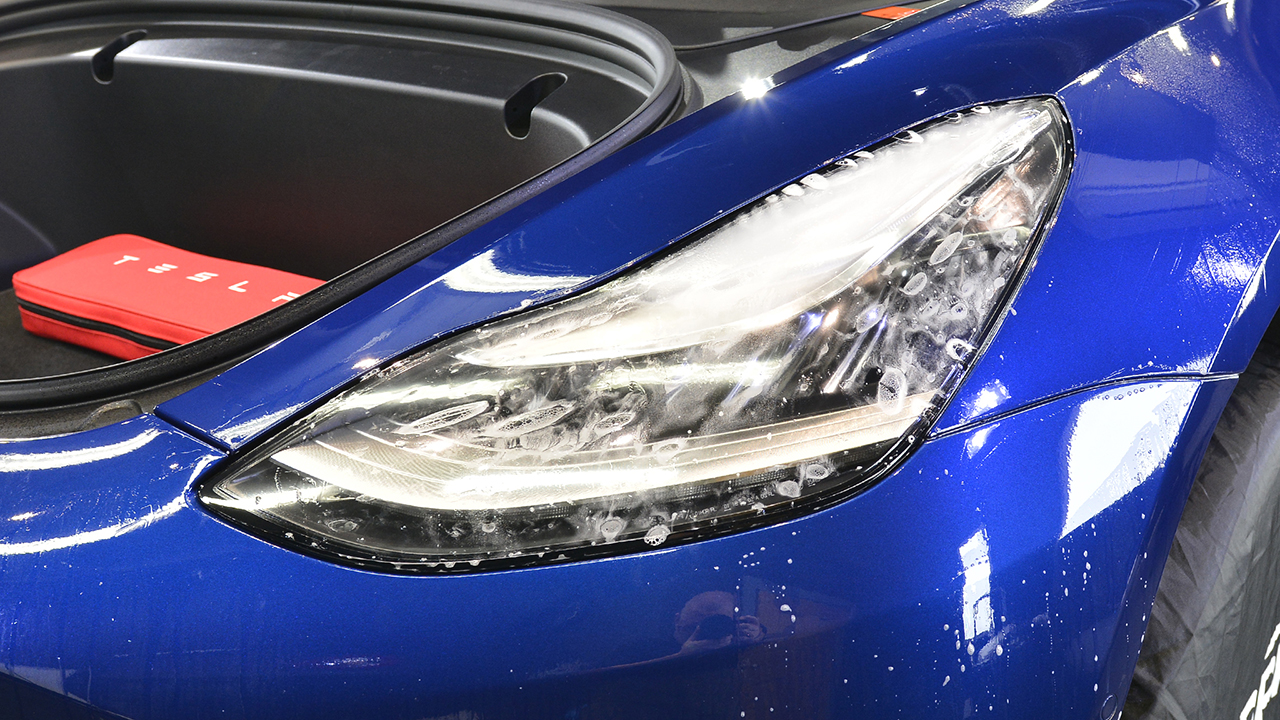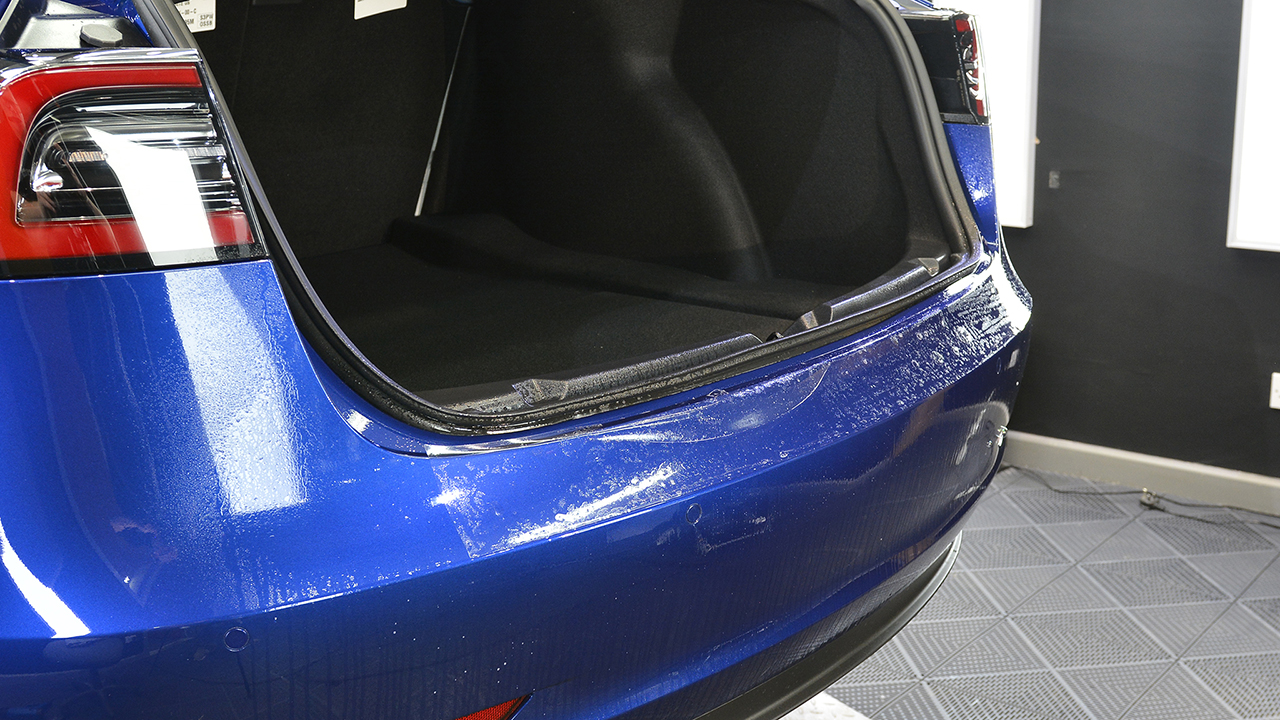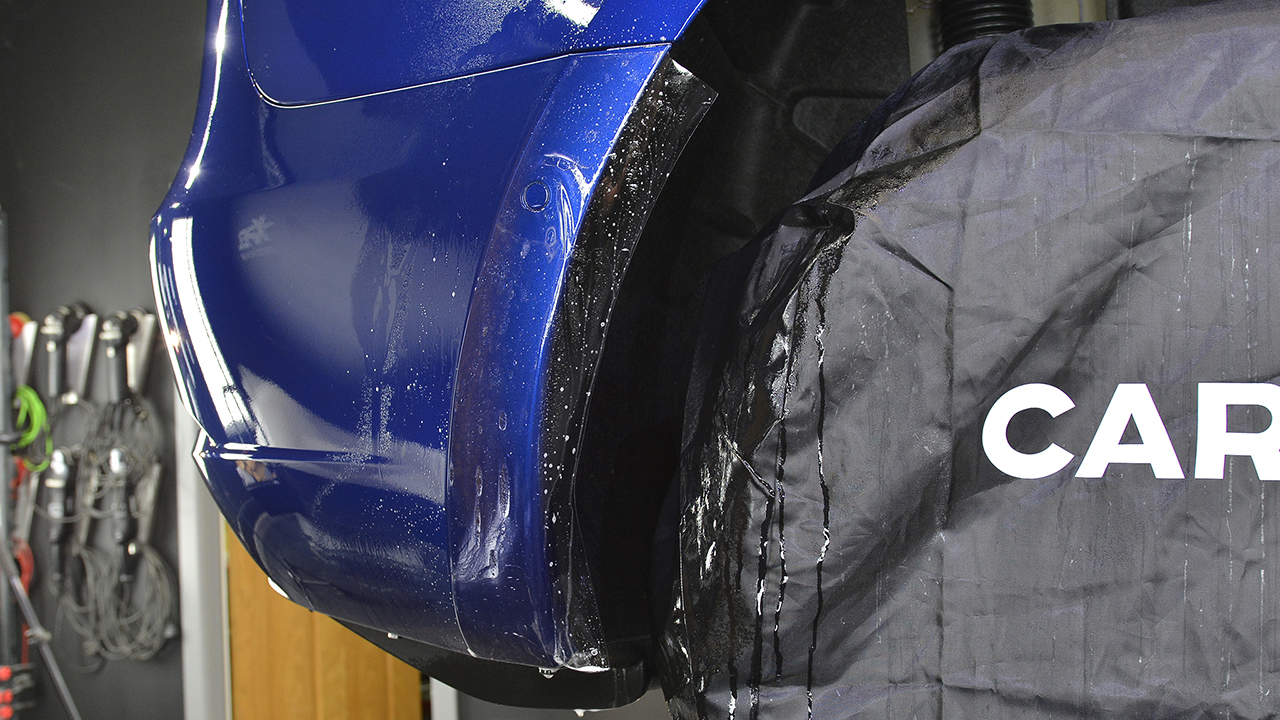 The delicate gloss black centre console sections and the door sill plates were also protected with paint protection film to keep them swirl and scratch-free.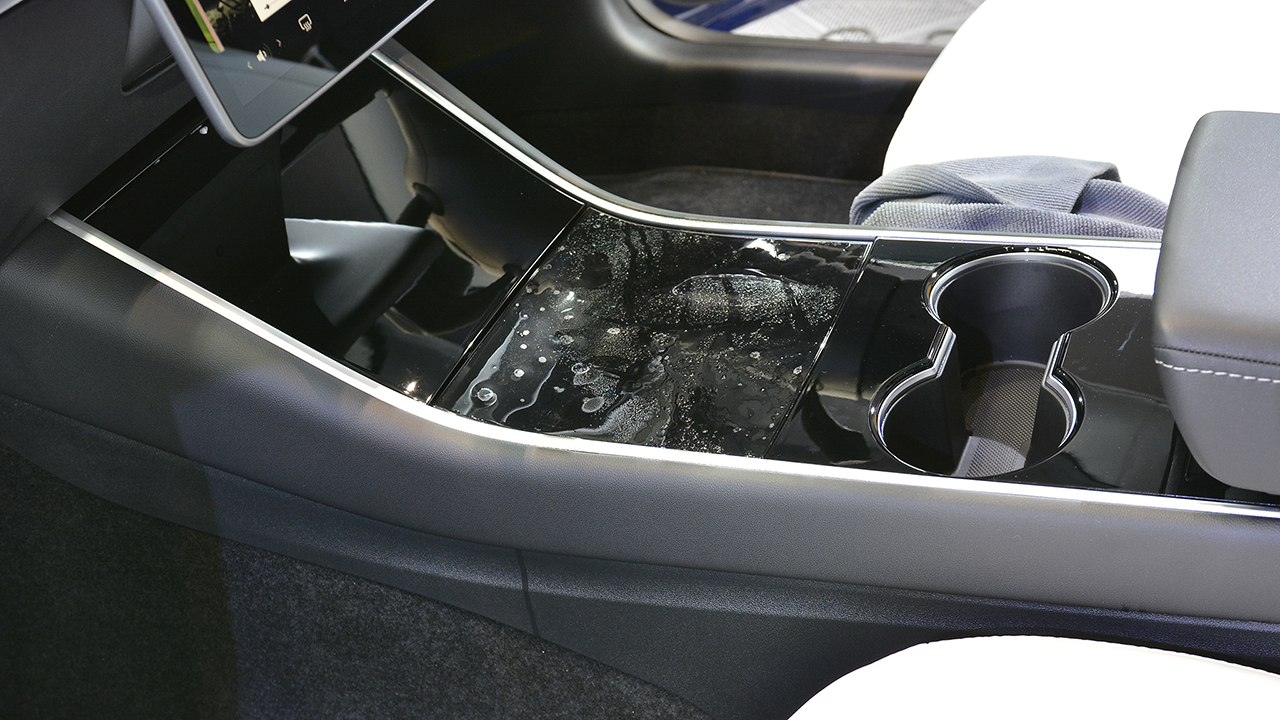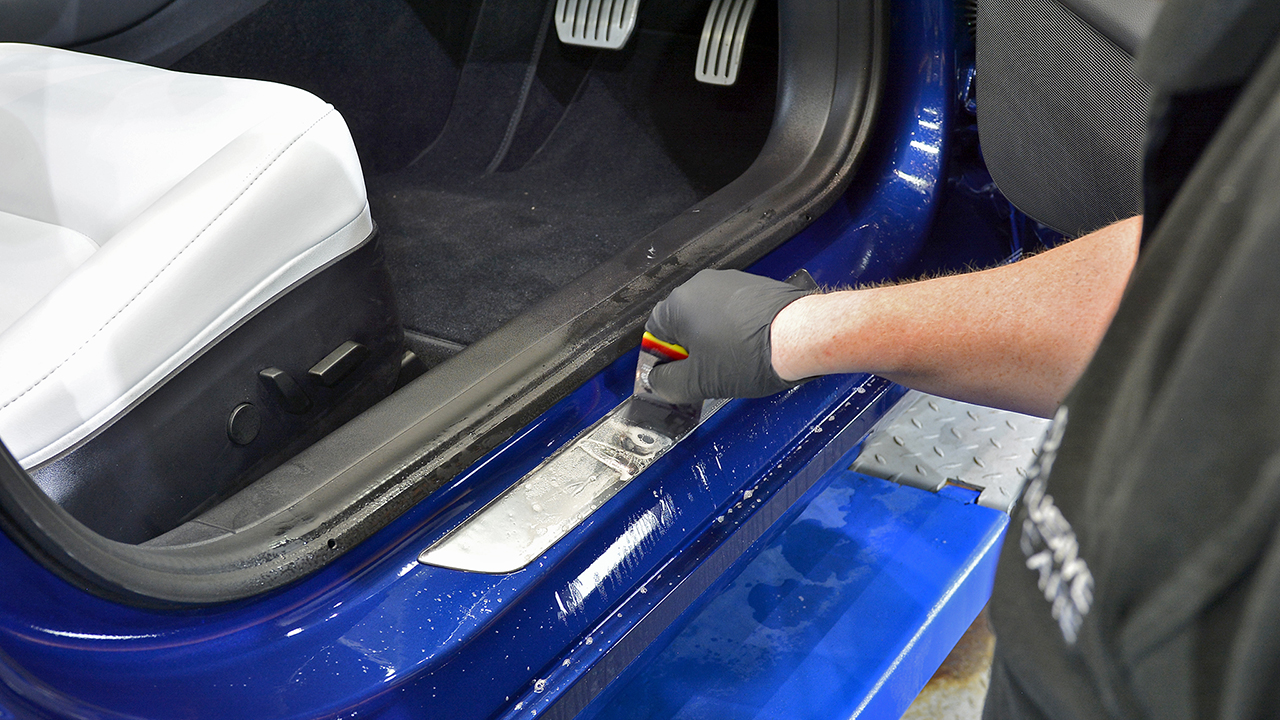 Gtechniq Ceramic Coatings
Ceramic Coatings are a modern approach to properly protect your vehicle's finish from environmental staining, bird droppings, and bug etchings. Ceramic coatings help prevent dirt and debris from adhering to the surfaces that they are applied to, making the regular cleaning of your car much easier over time.
Your paintwork is of course the obvious choice, but you may also consider making your wheels and brake calipers easy to clean with a high temp wheel coating such as Gtechniq C4 Wheel Armour, improve driving visibility in the wet with Gtechniq G1 on your exterior glass and our interior protection packages protect your interior from stains and wear.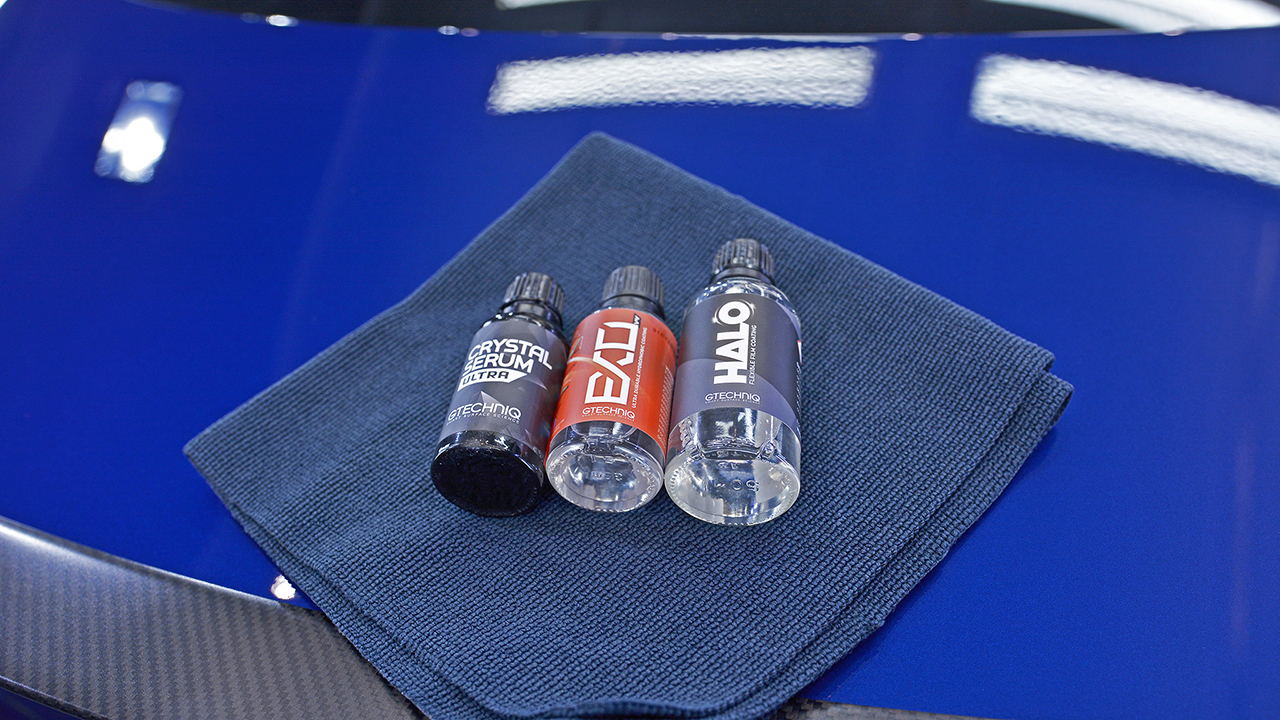 The wheels were removed to be deep cleaned and then ceramic coated with Gtechniq C5 Wheel Armour.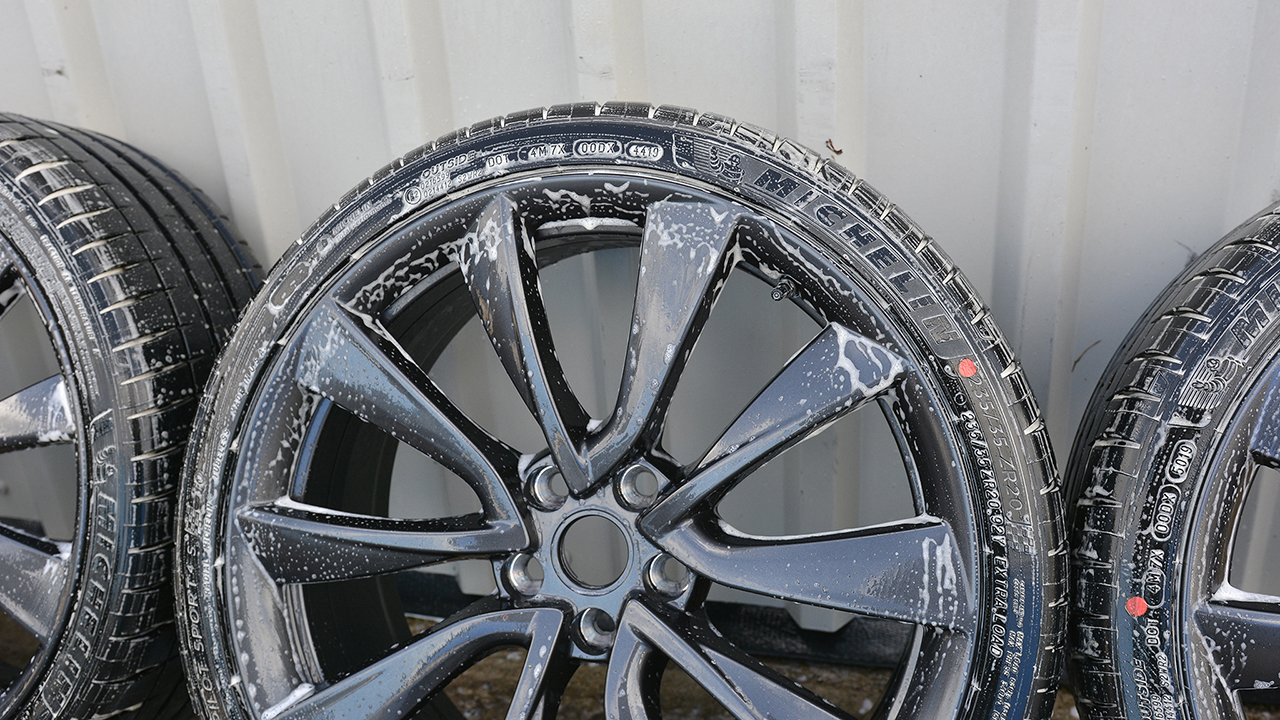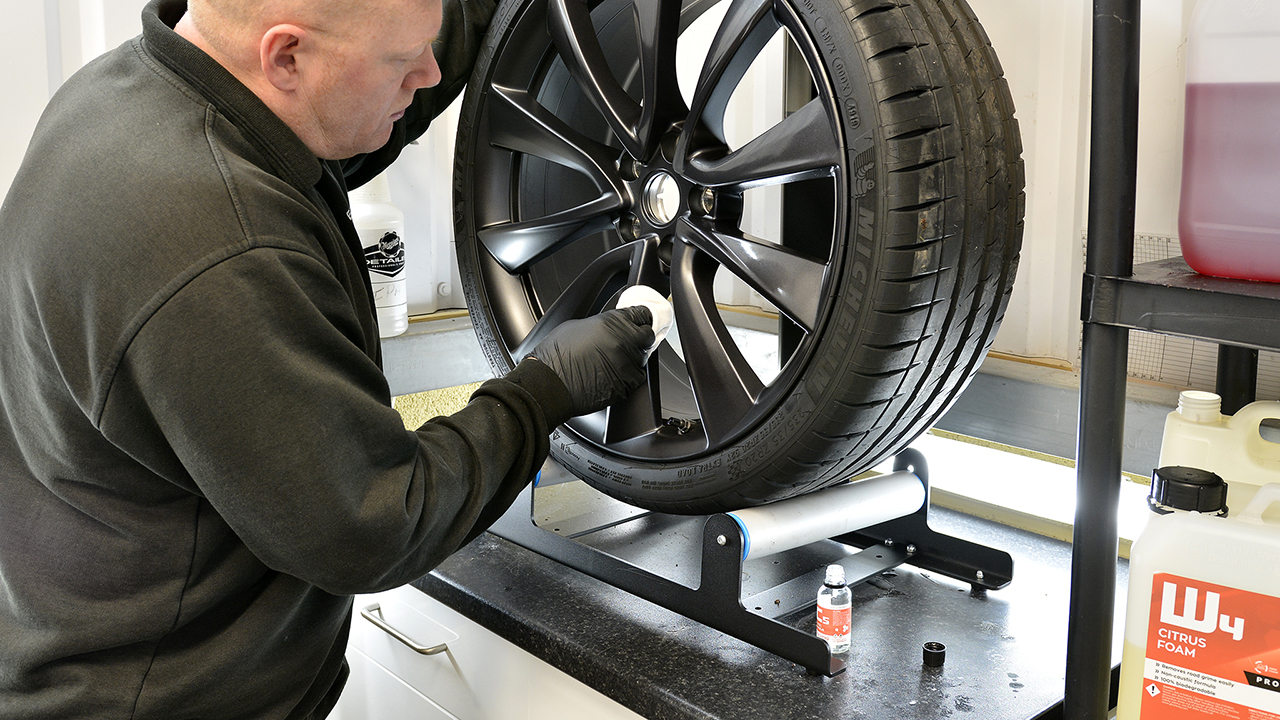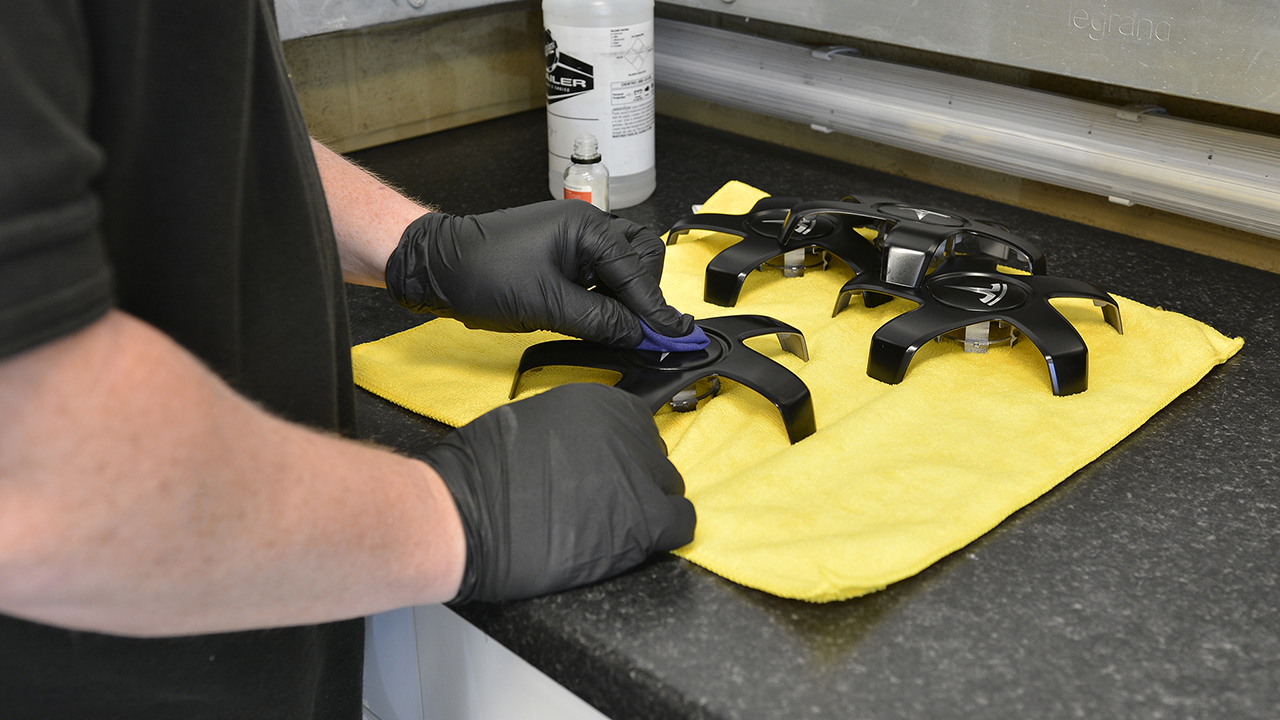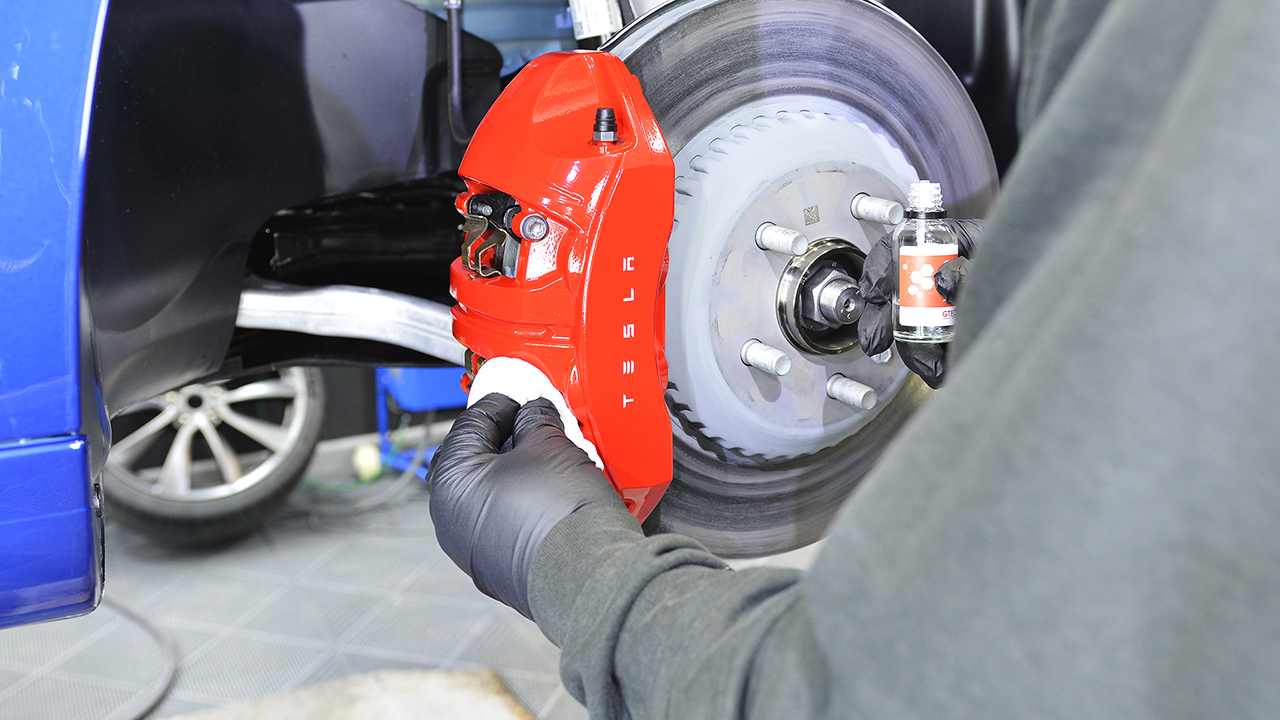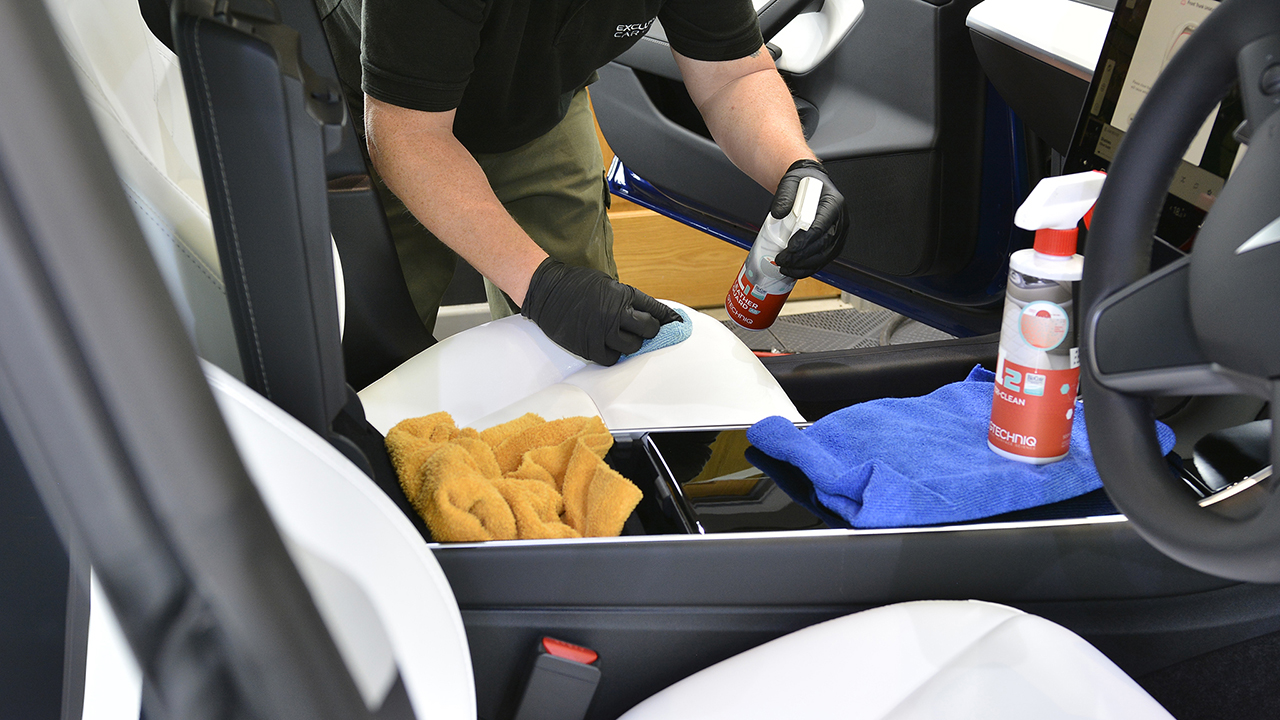 And the end result….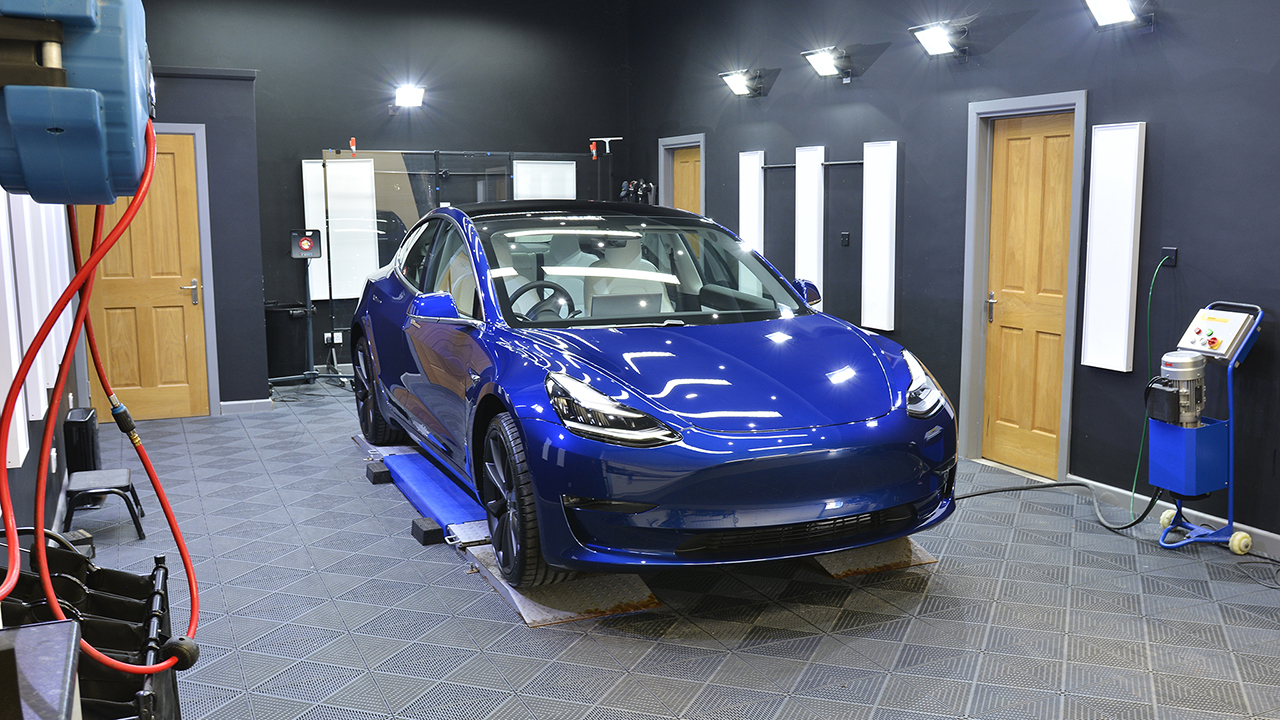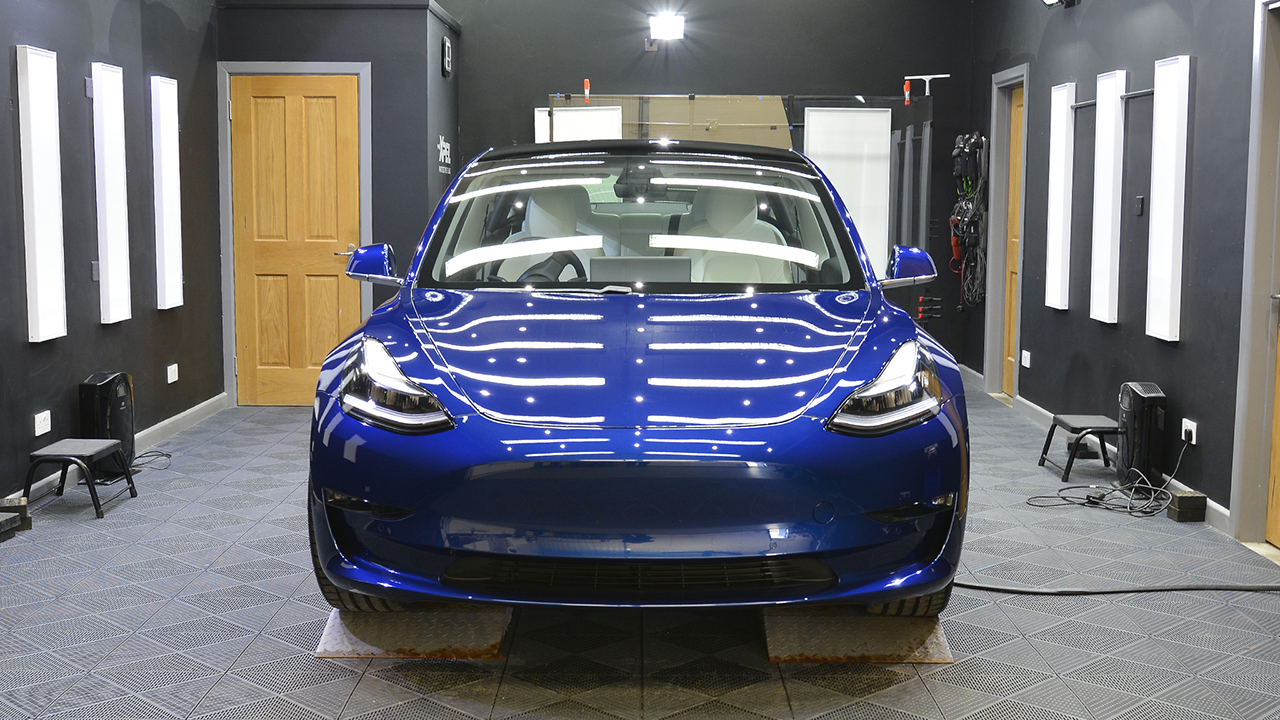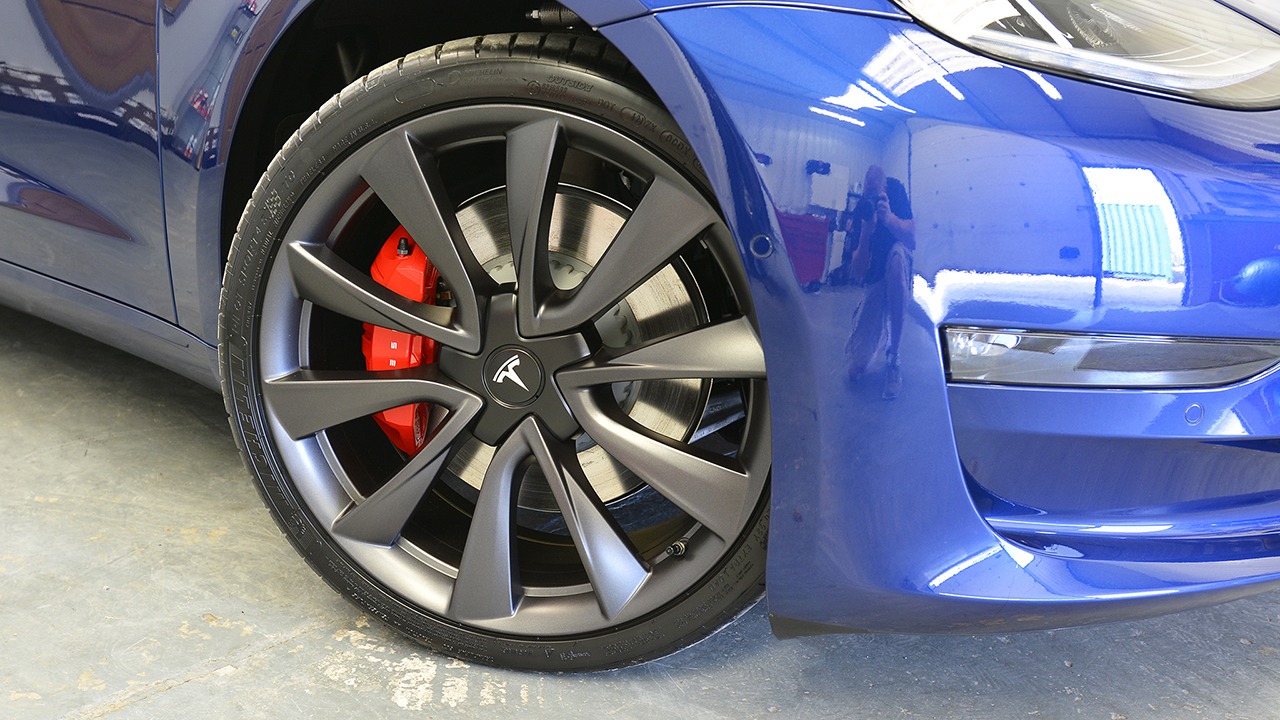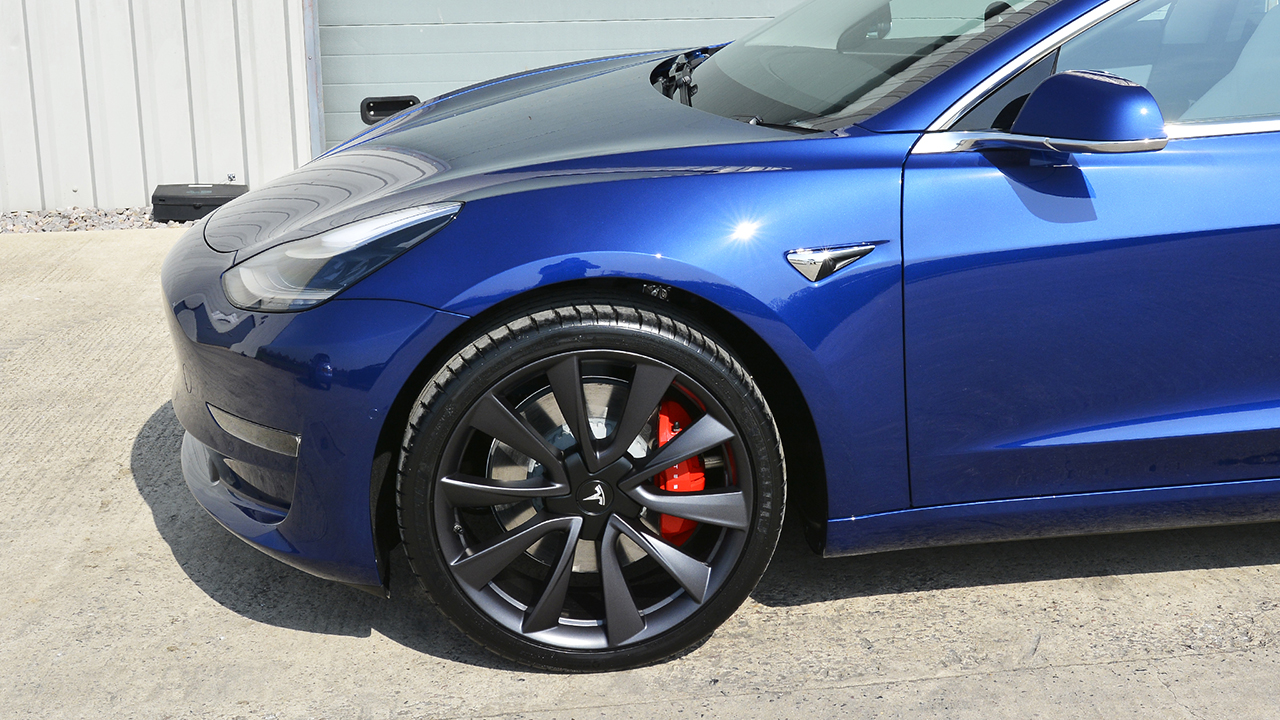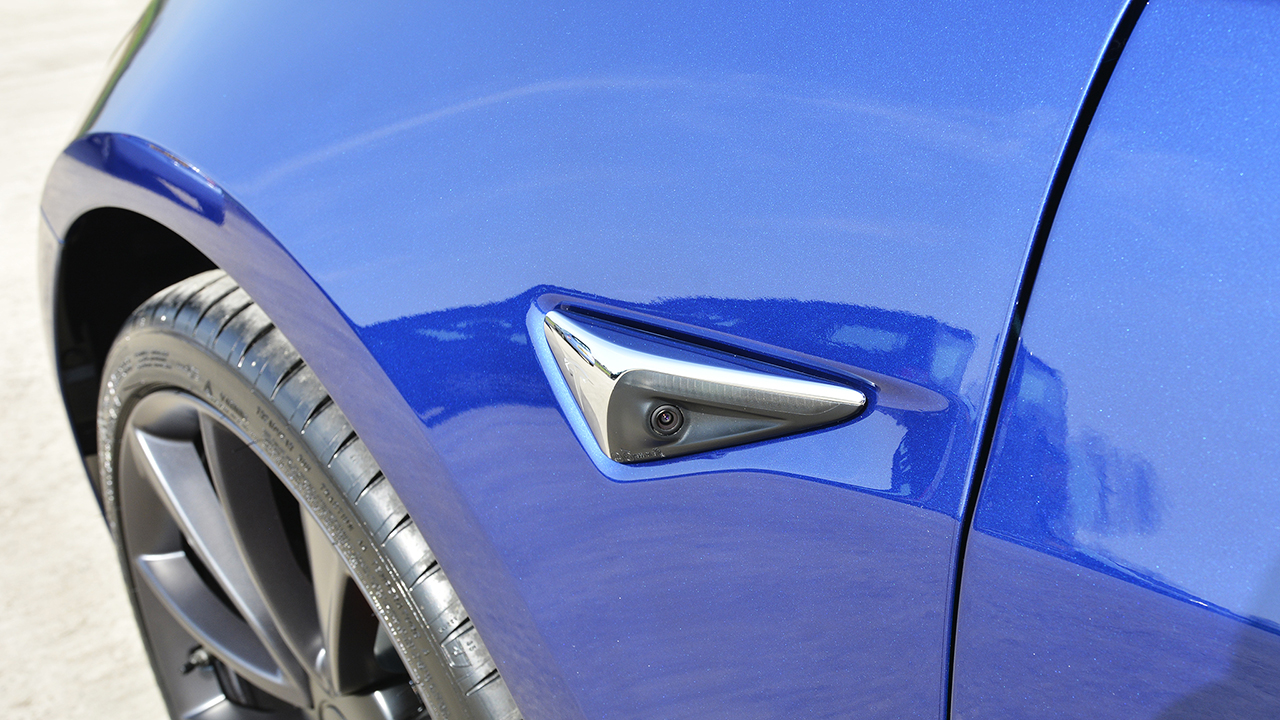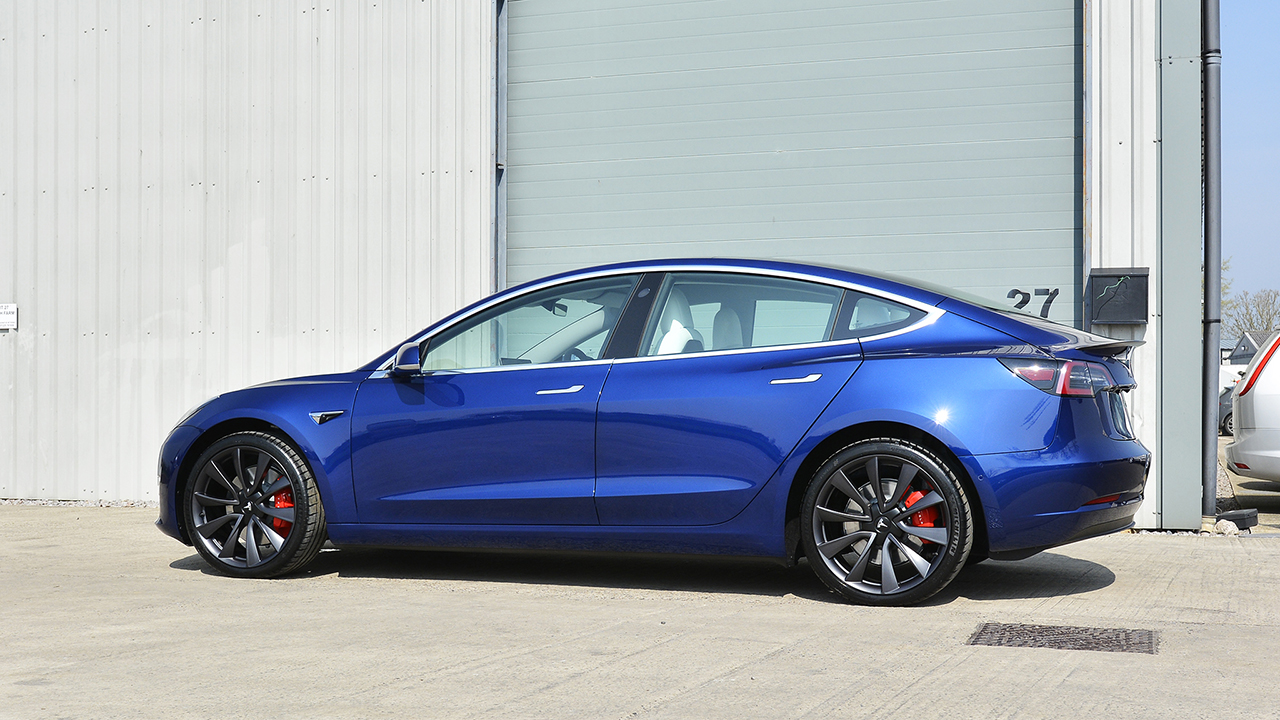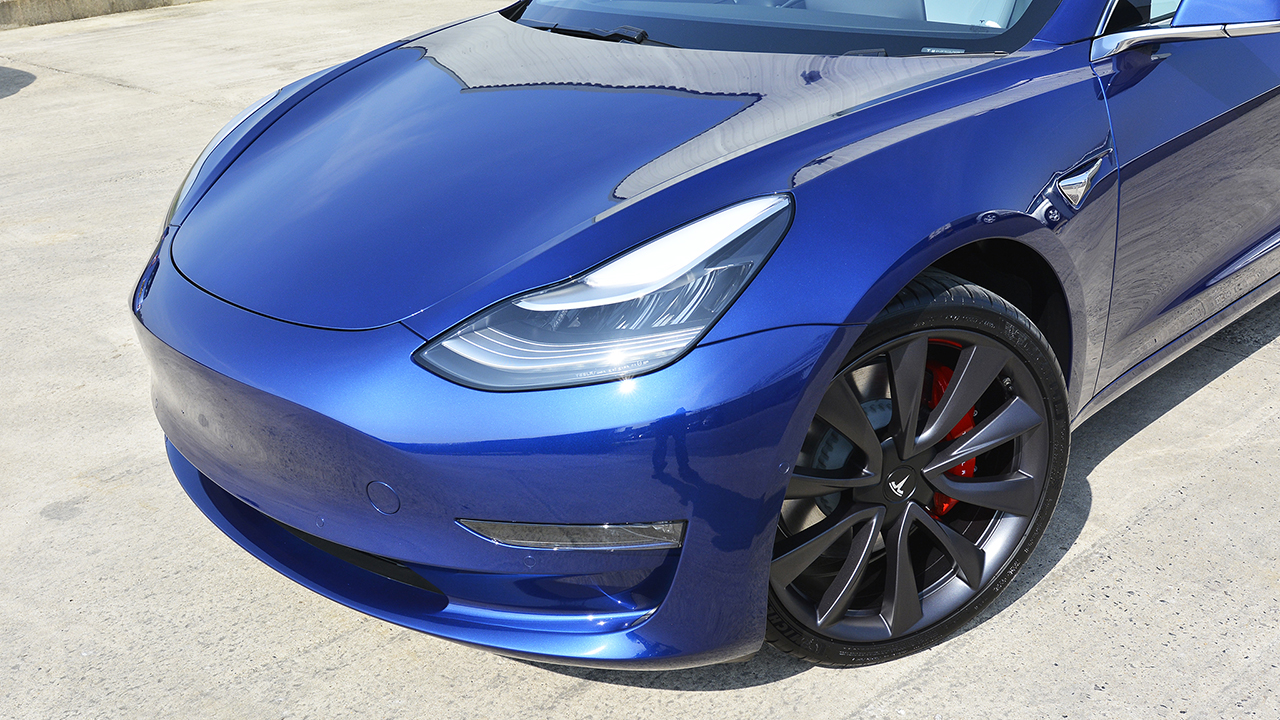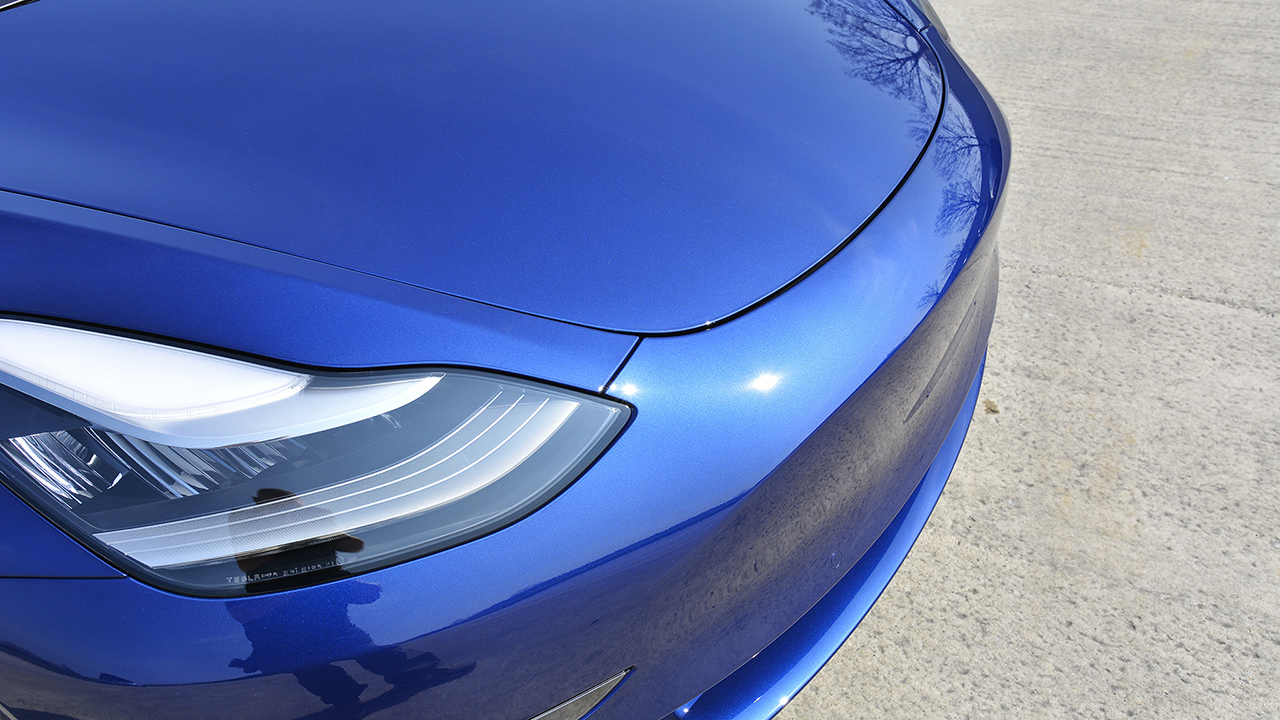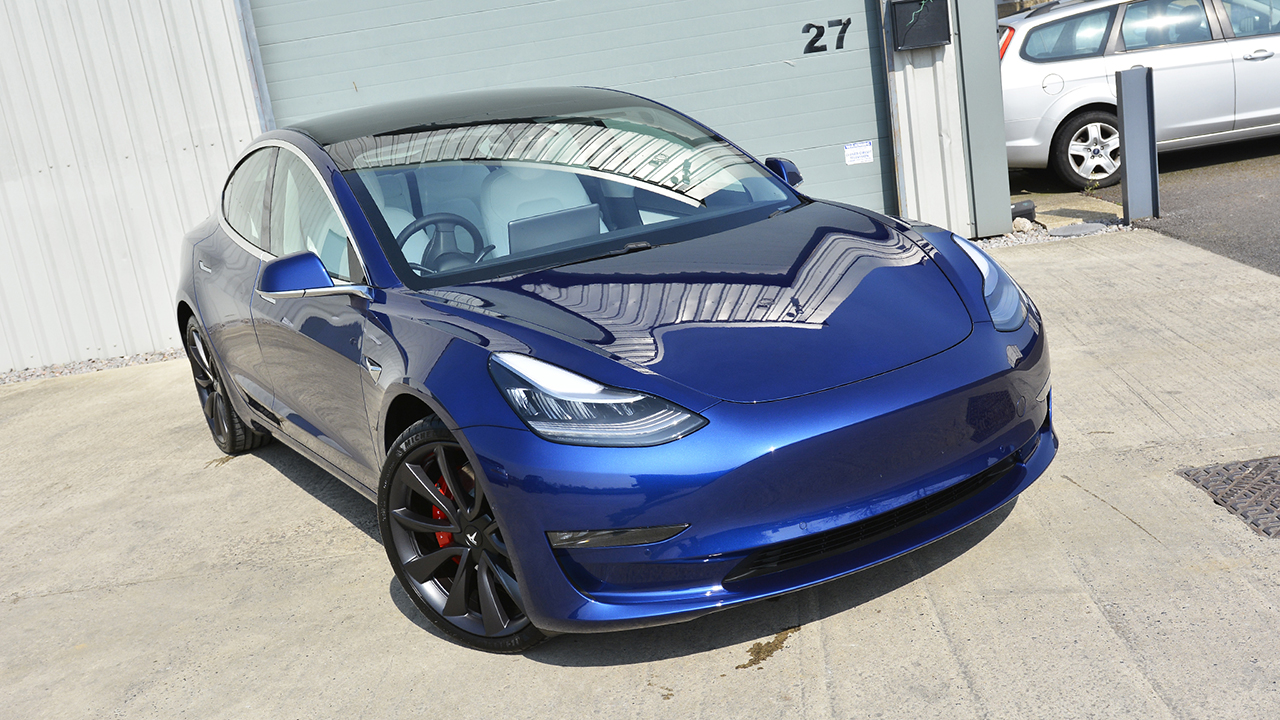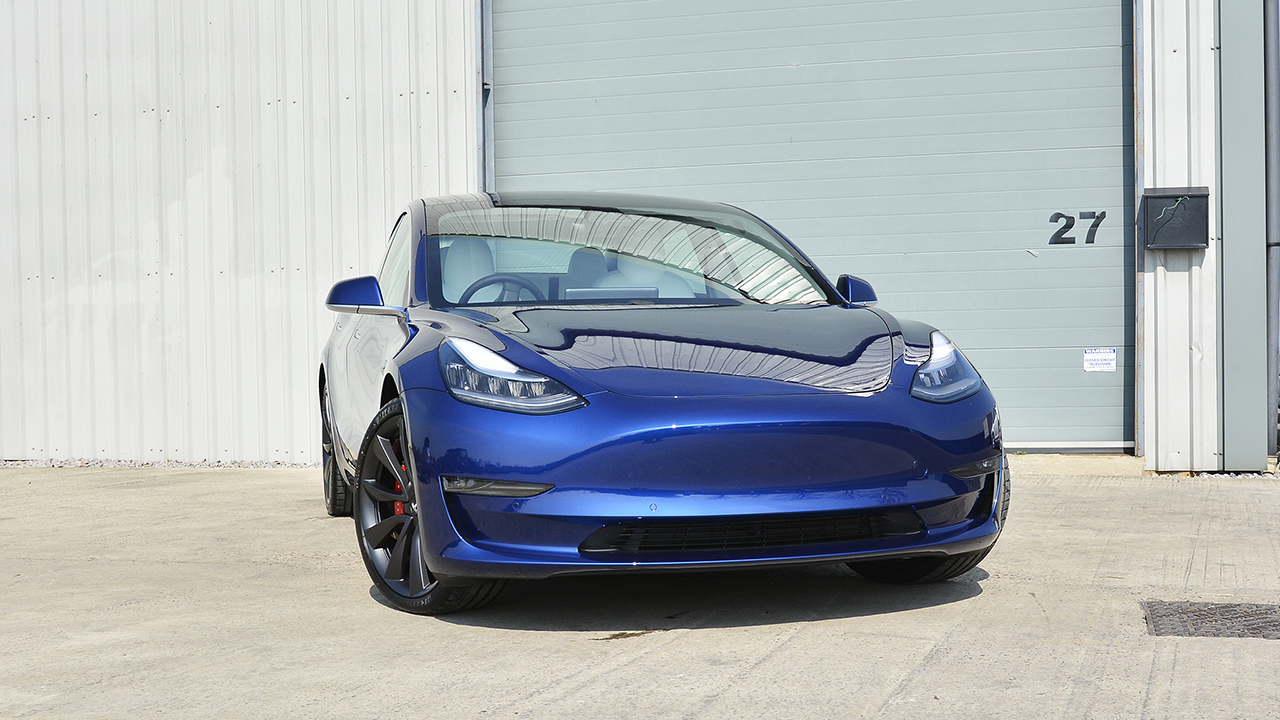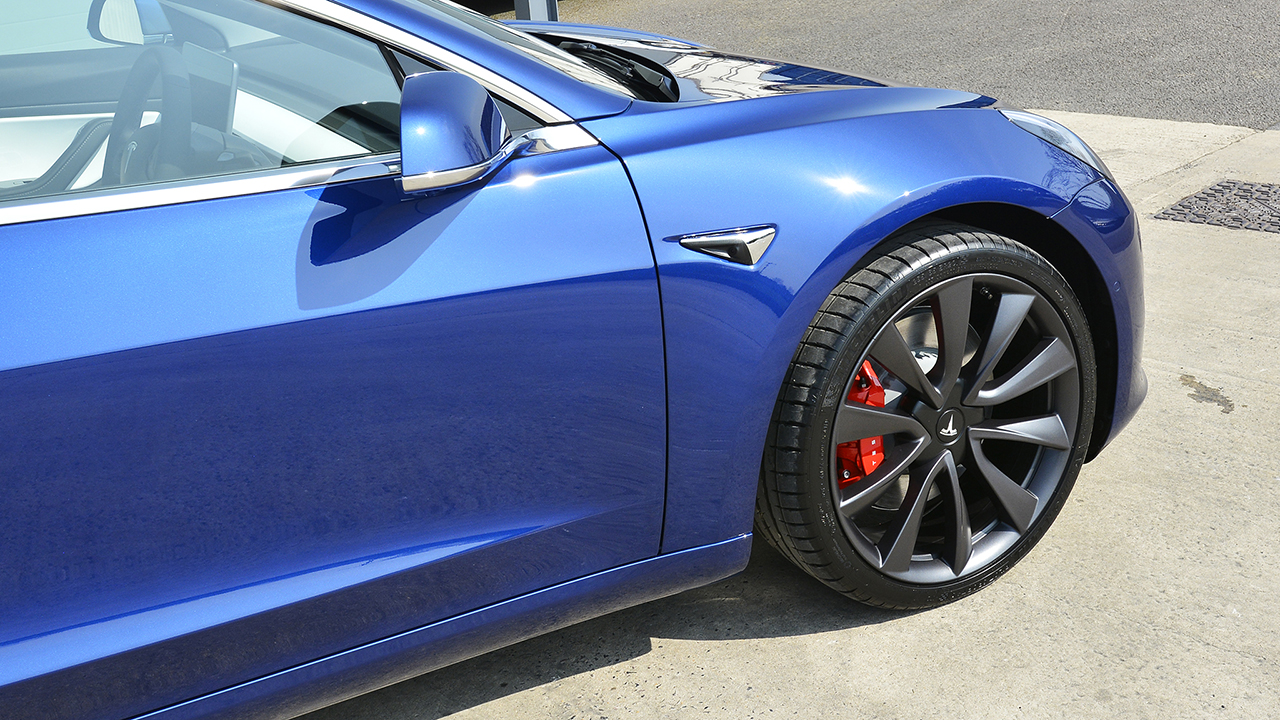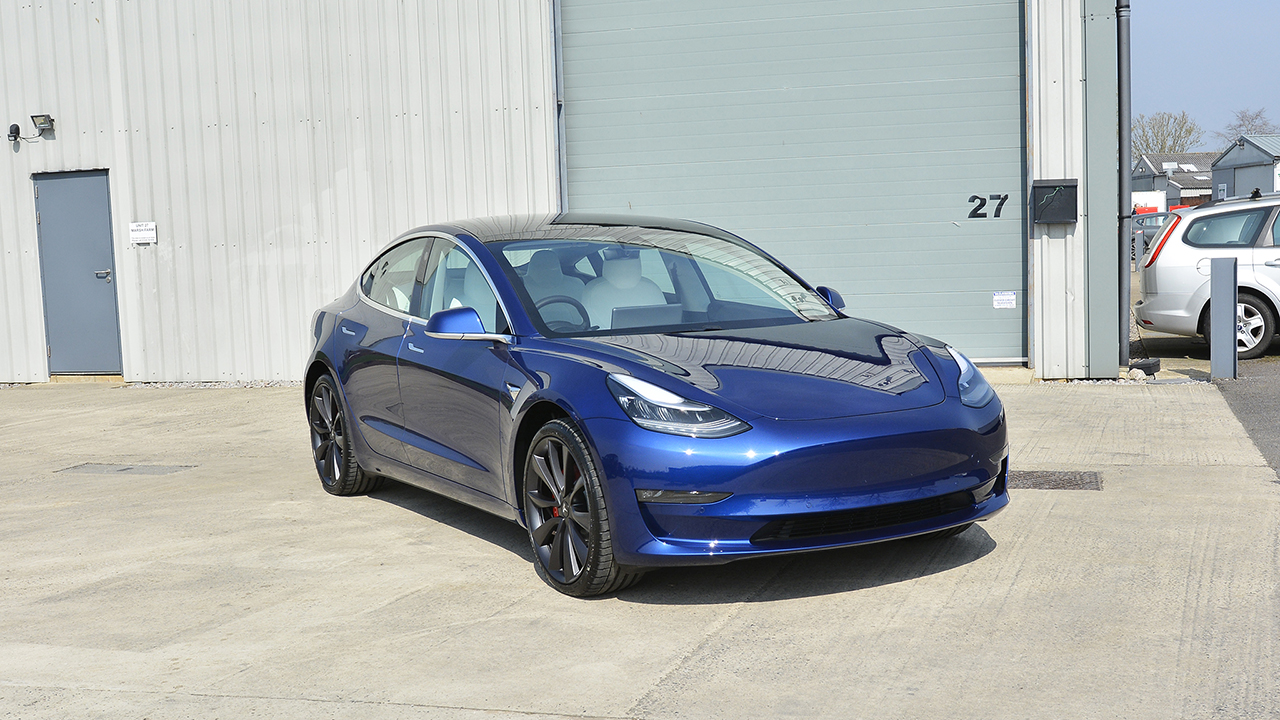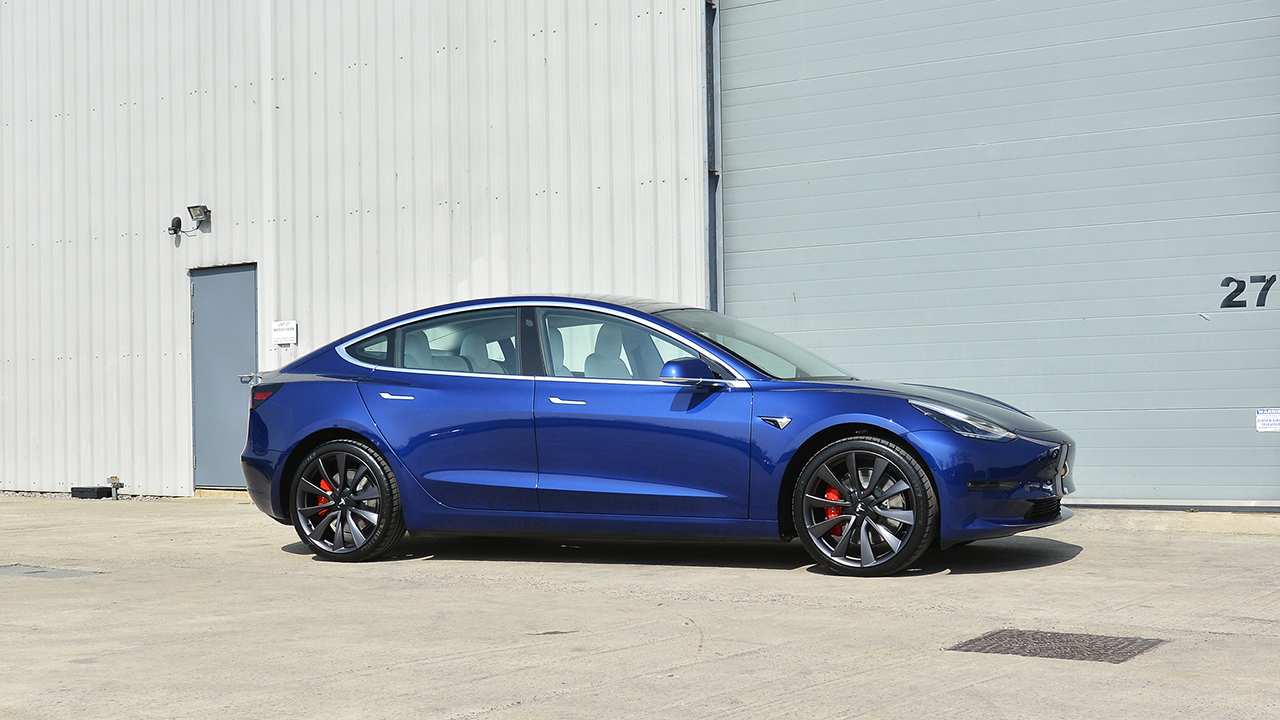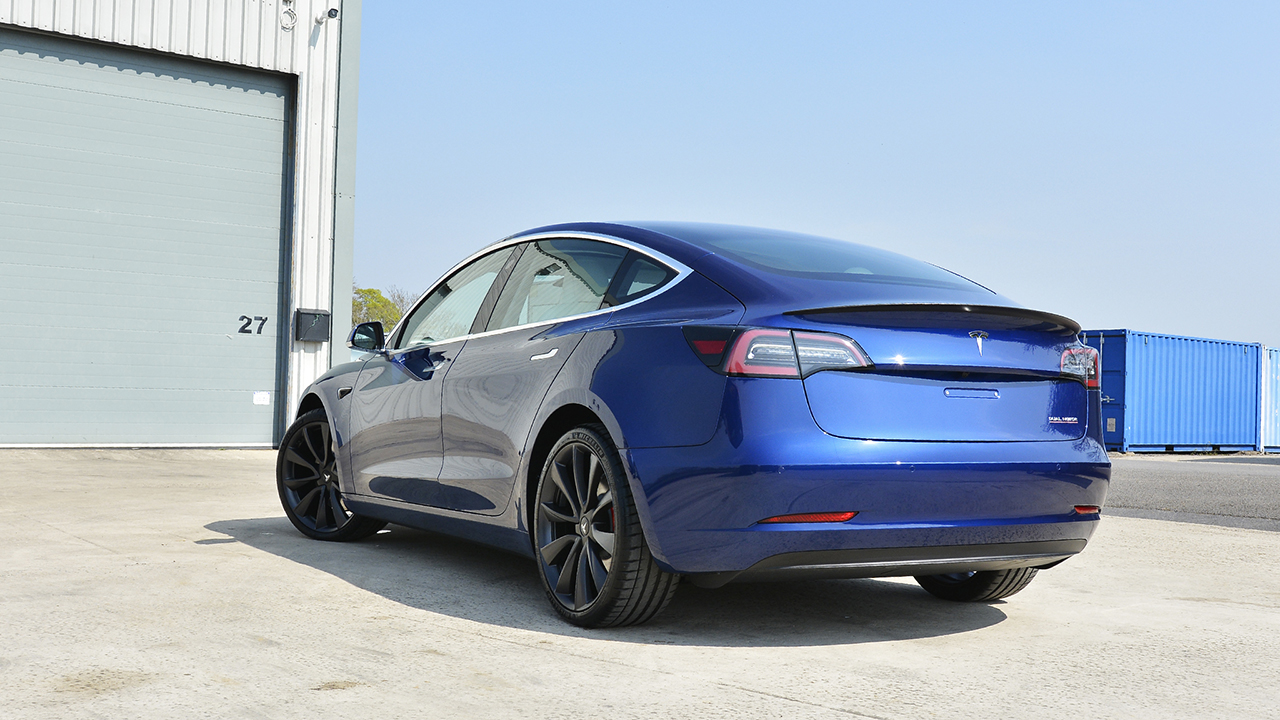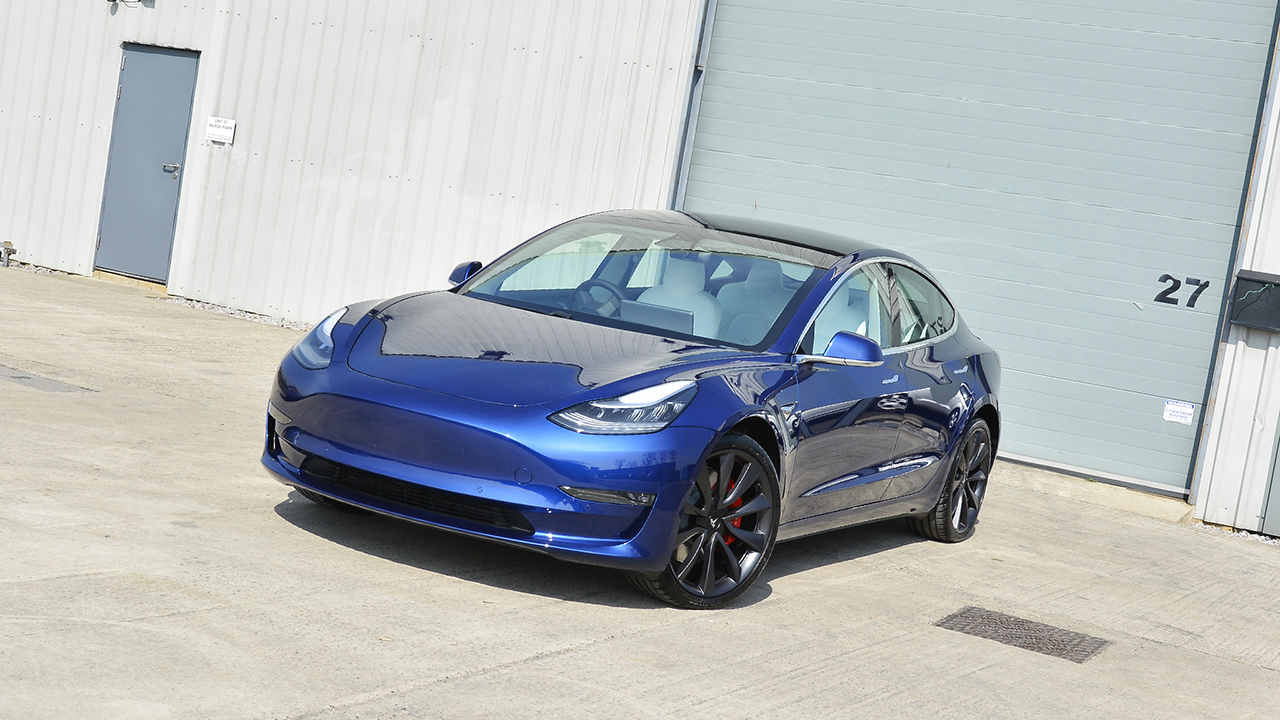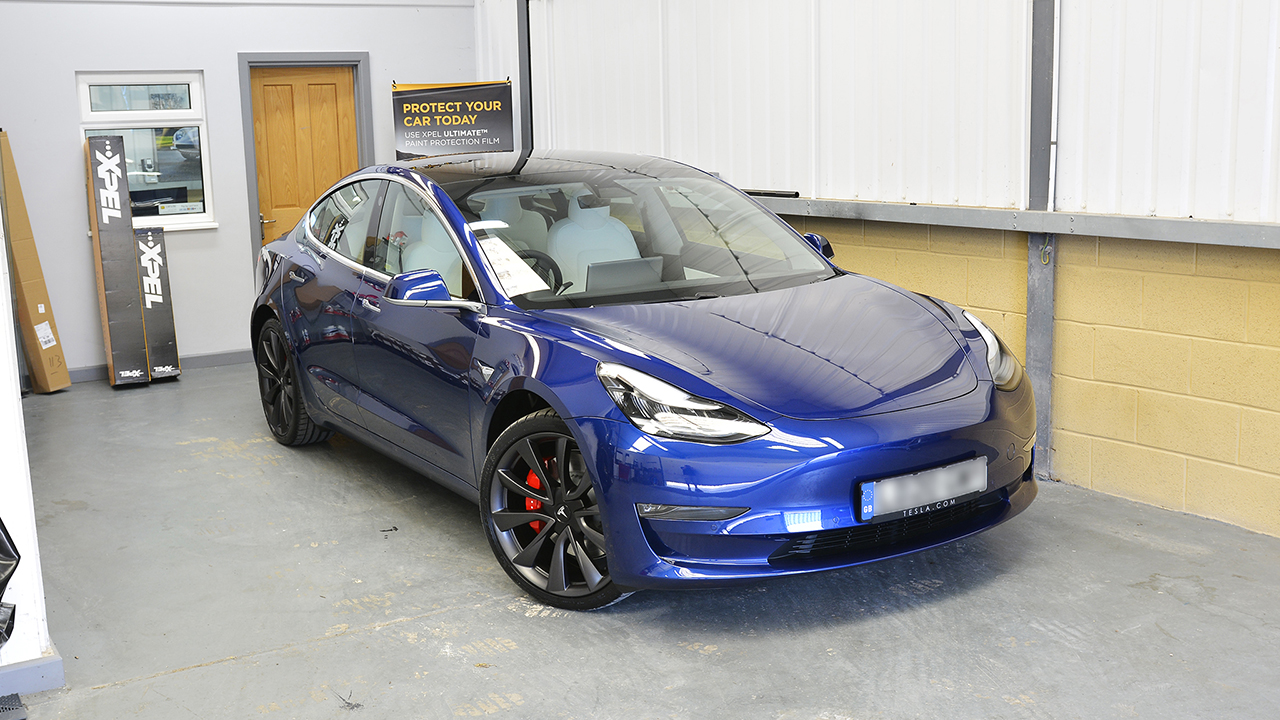 Contact us today if you are looking for something similar to be carried out on your Tesla! Call us 01225 571161