The owner of this Titanum Metallic Tesla Model S 90D wanted his brand new pride and joy to receive the best start in life so booked it in for our New Car Preparation & Protection Detail.
All treatments start with a careful and thorough cleansing process, designed to rid the car of dirt and bonded contaminants. The wheels were cleaned with Britemax Iron Max and various soft brushes and then the Tesla was given a pre-wash with Gtechniq Citrus Foam and then washed via the Two Bucket Method using Gtechniq G-Wash Shampoo and a Microfiber Wash Mitt.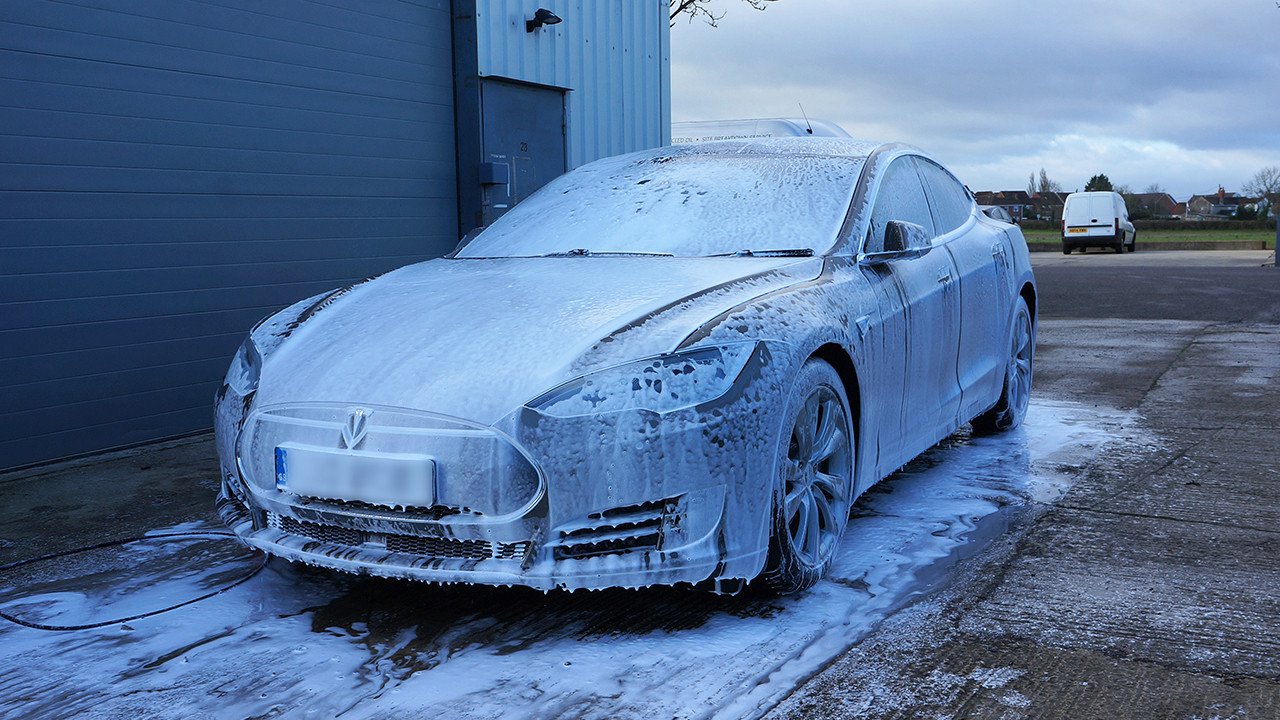 The paintwork was inspected under a 3M Sun Gun and LED Spot Lights which revealed sanding marks, holograms and some light swirling. The defects in the paint apart from the light swirls would have came from the factory during the painting/refining stages.
The clusters of sanding marks were first hit using a Rupes LHR Mini Polisher with the Meguairs DA Microfibre System, the whole car was then machine polished using a Rupes polisher coupled with a polishing pad and Sonax Perfect Finish Polish to leave a high gloss finish, free from defects.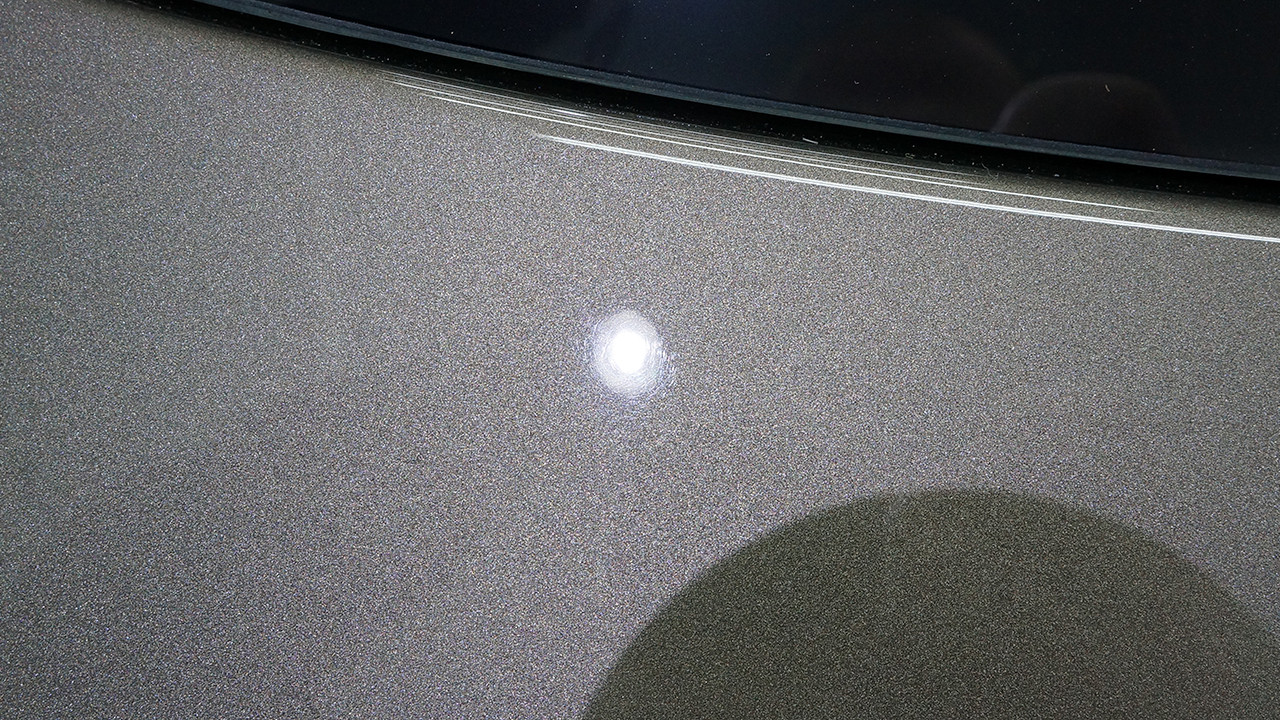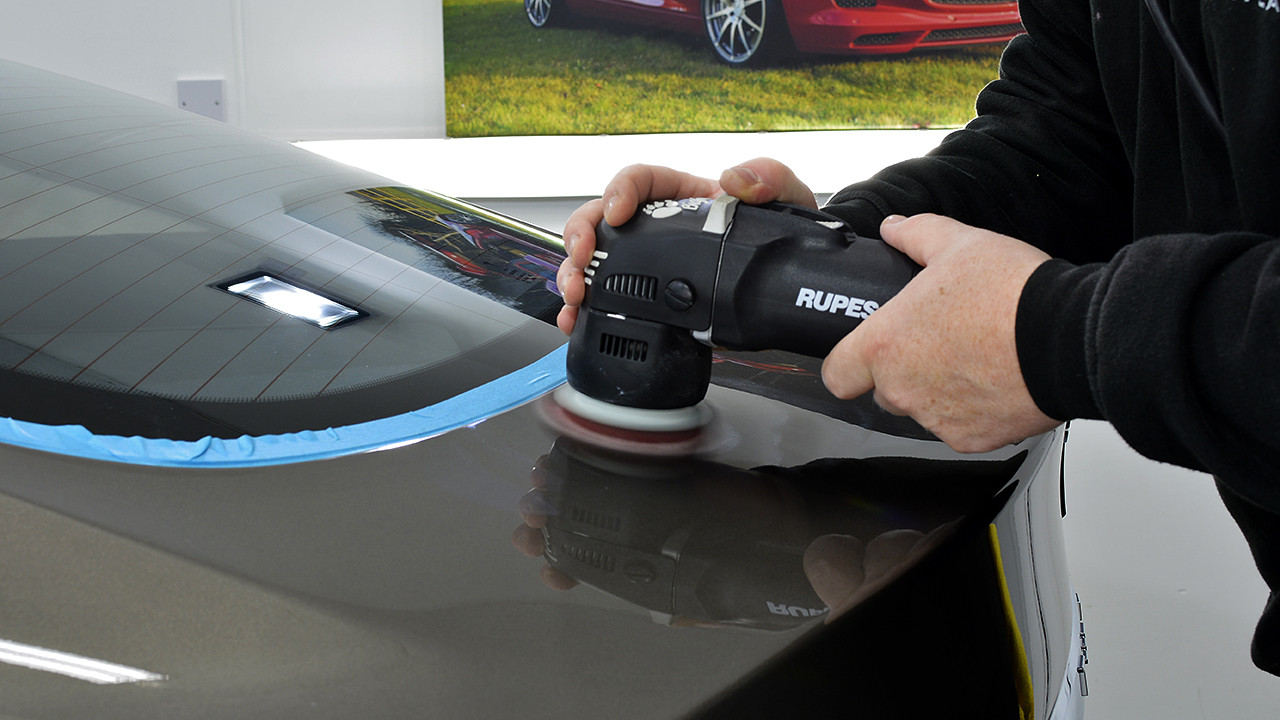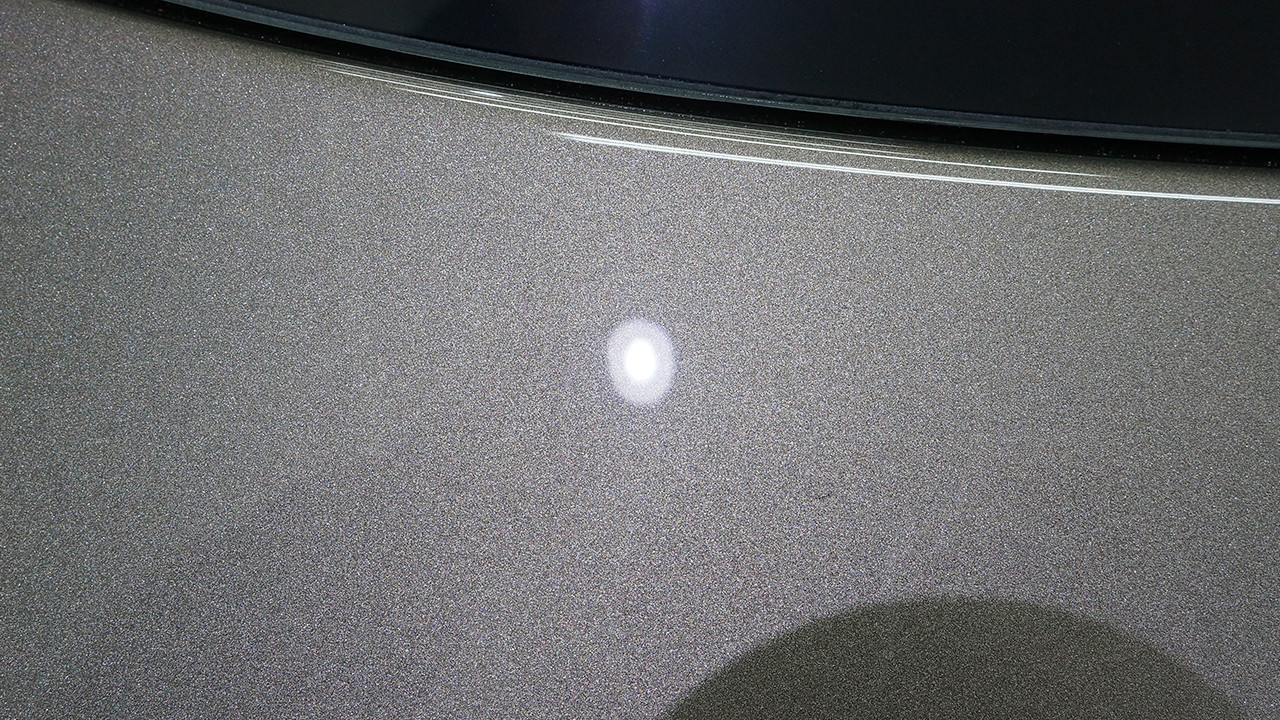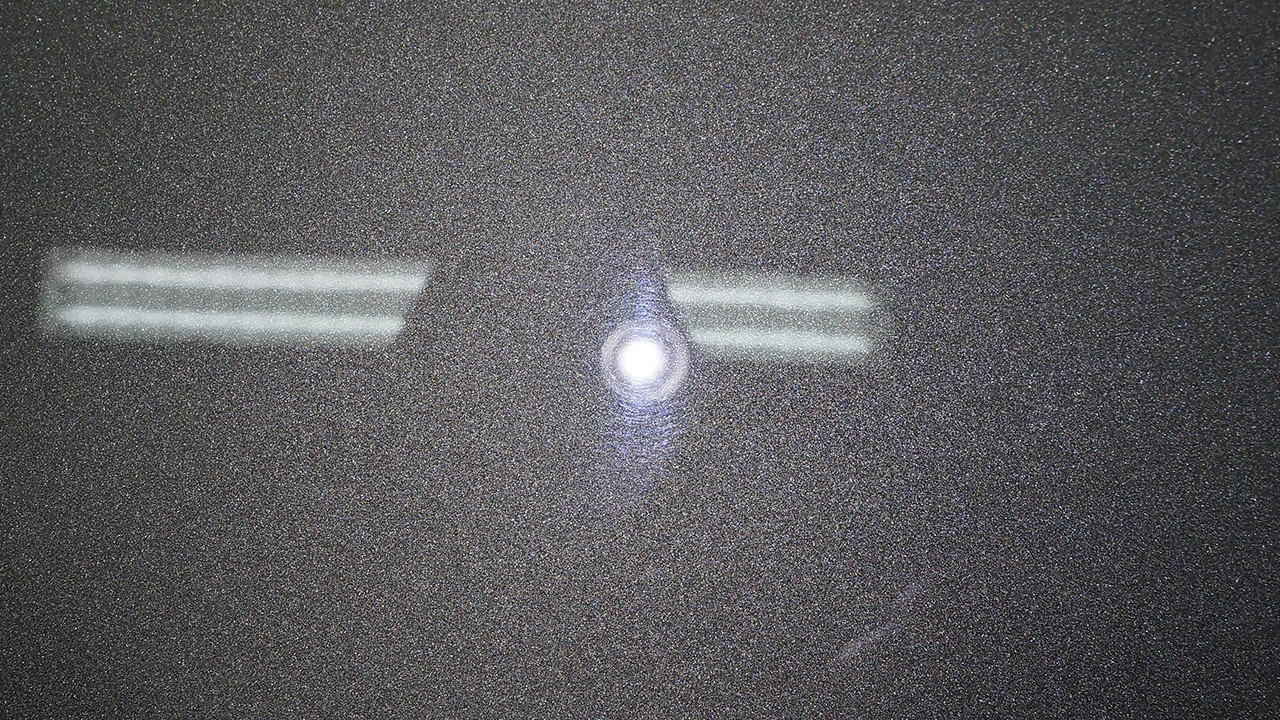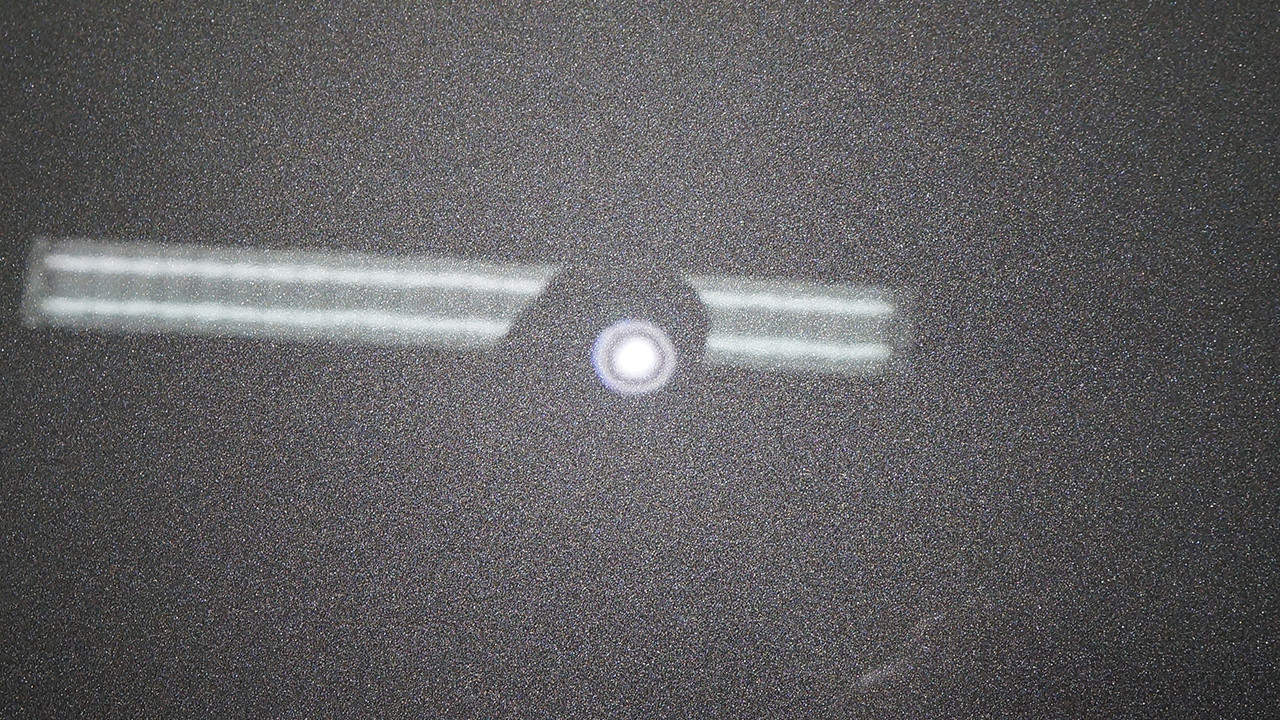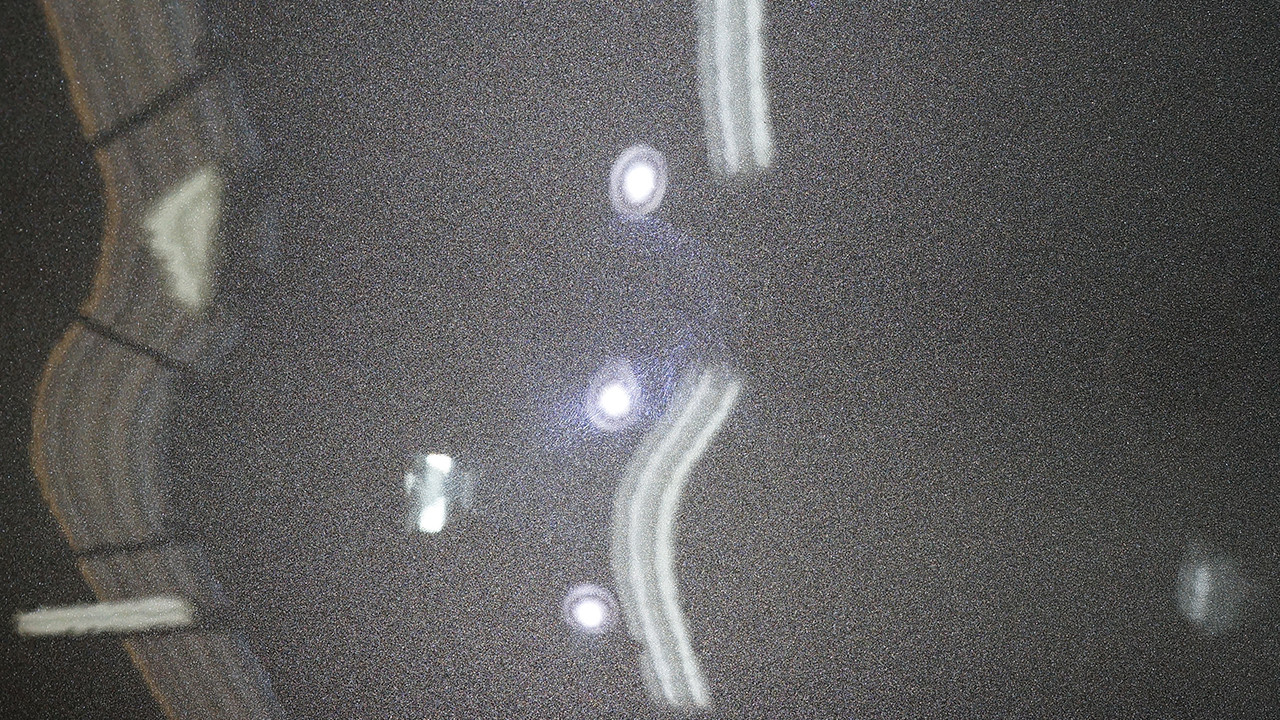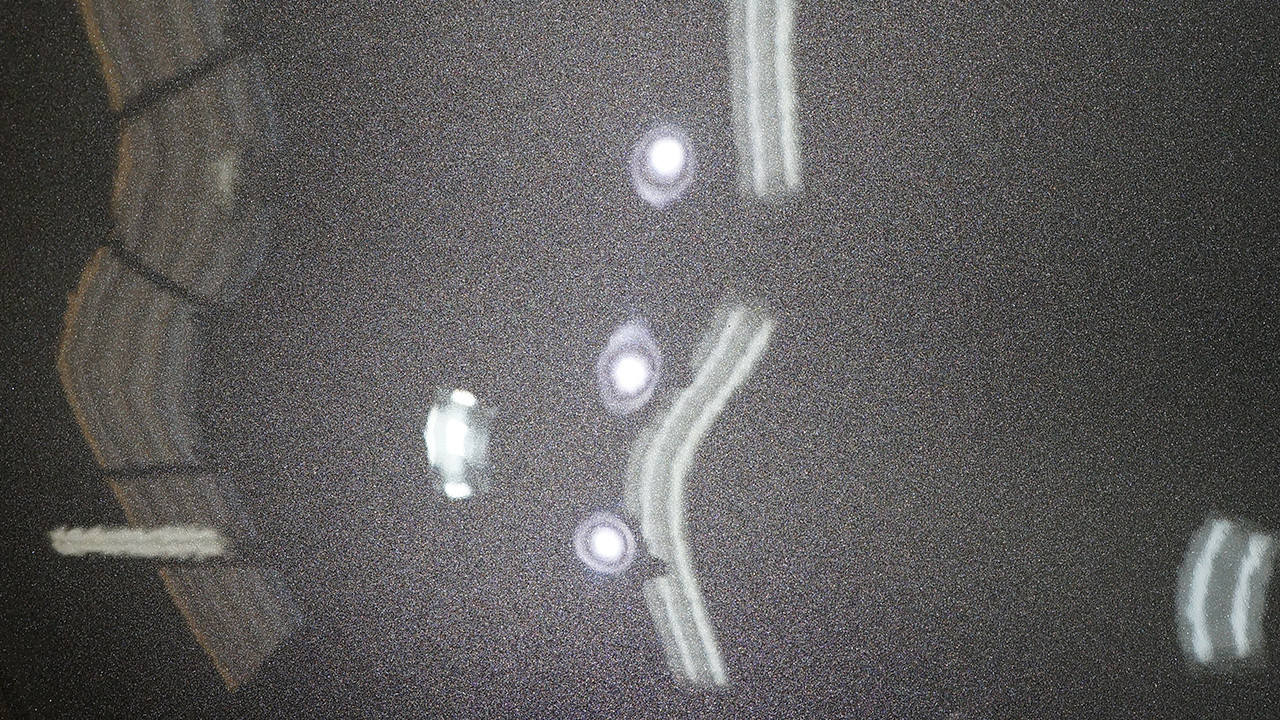 Close up shot showing the "Pigtails" caused by sanding with a dual-action sander.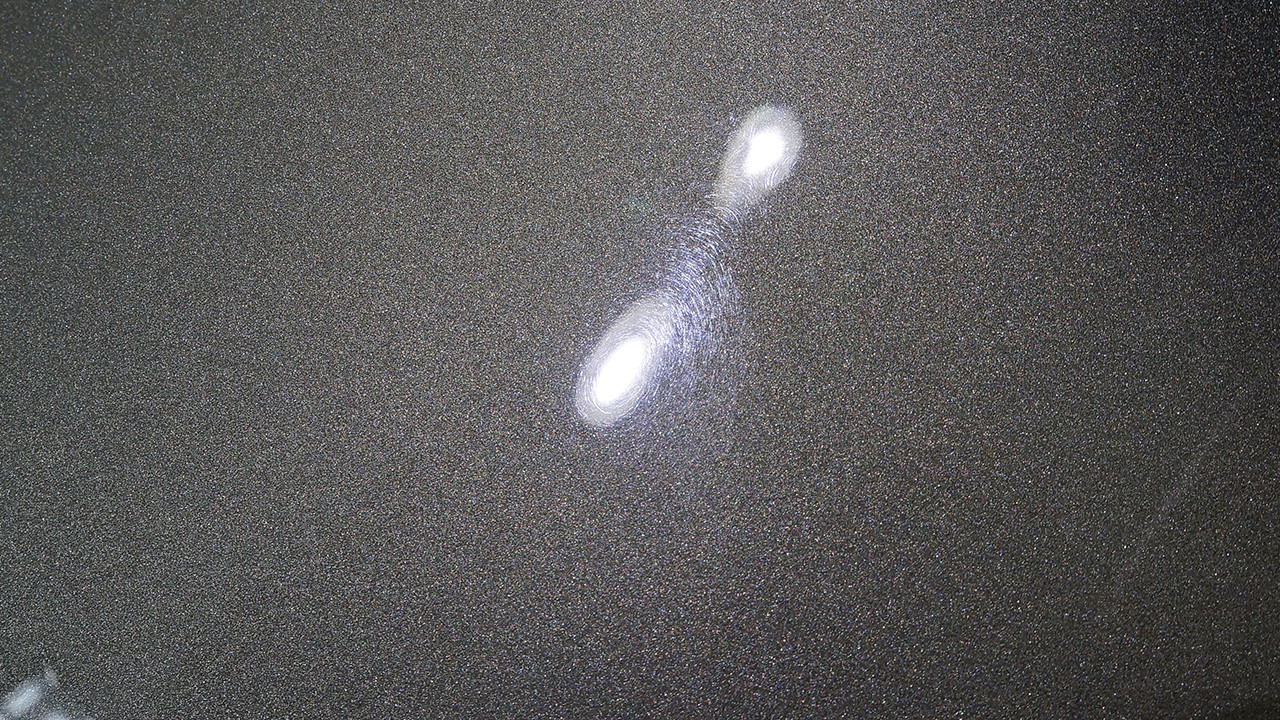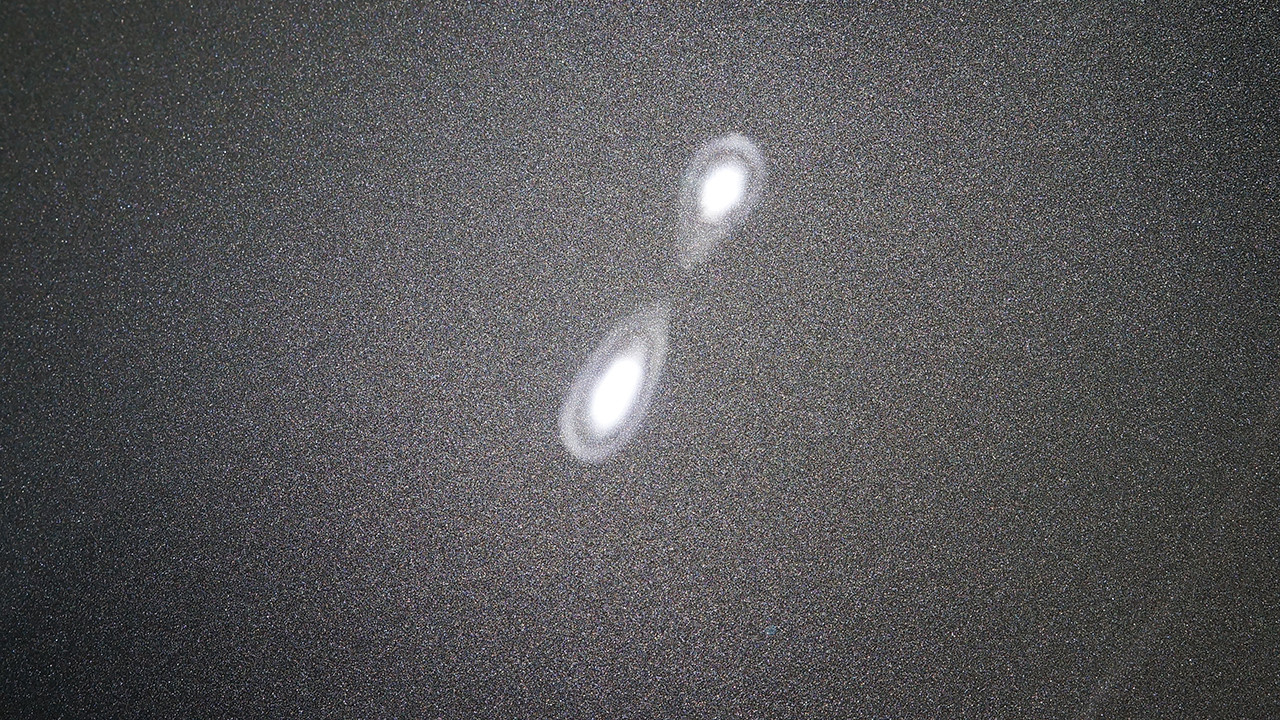 Some light swirling on a few panels.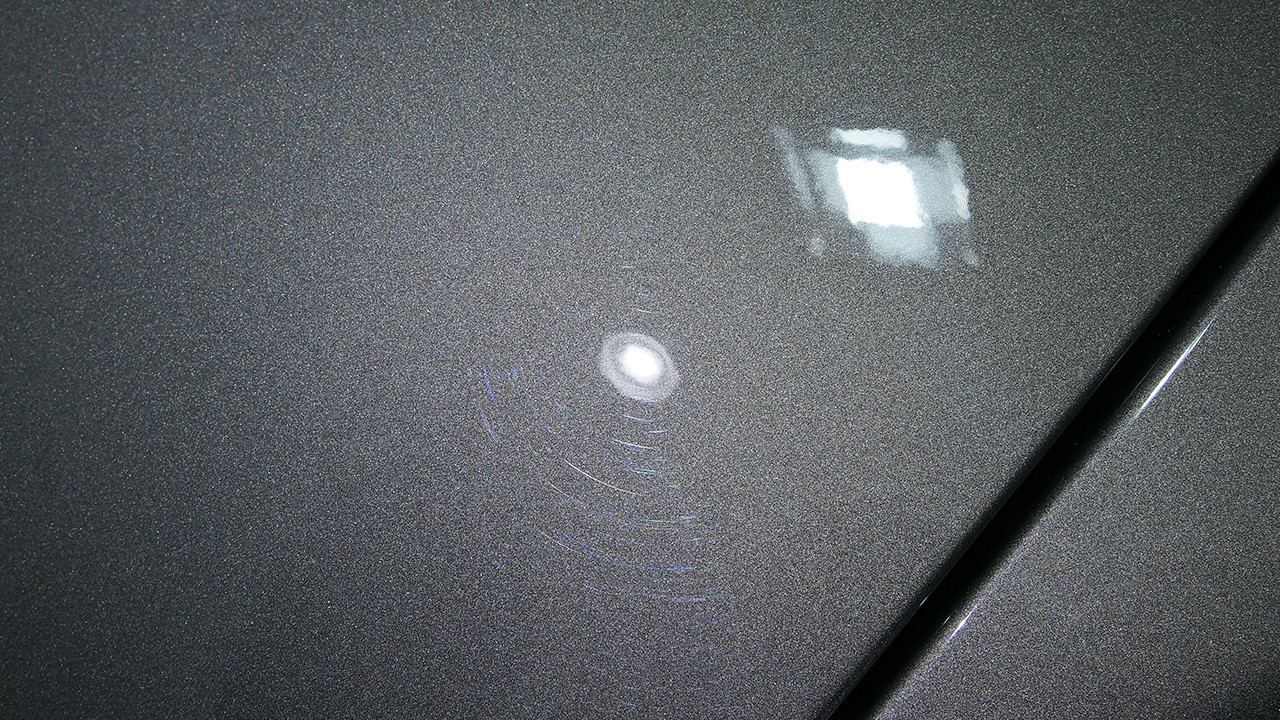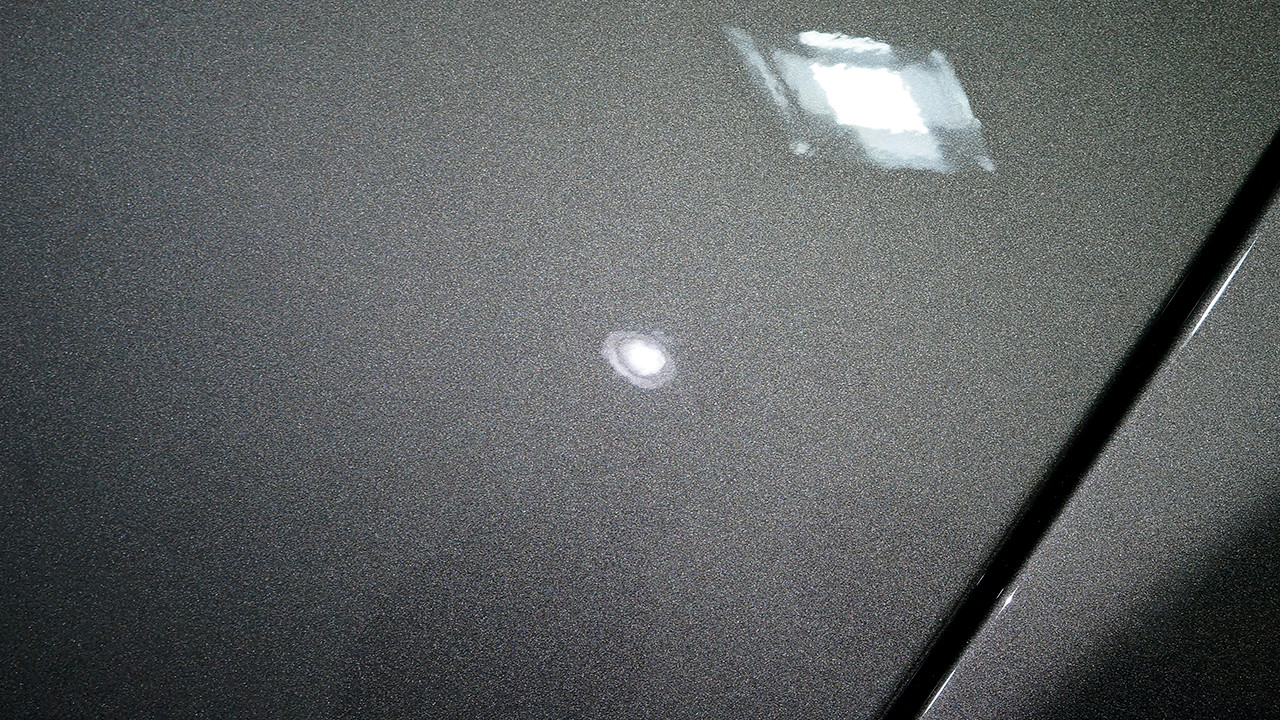 Machine polishing holograms on rear bumper and front nose cone. This is caused by improper use of a rotary polisher. Somebody either used too aggressive of a pad, improper speeds, too fast arm movement, or simply not properly breaking down the polish.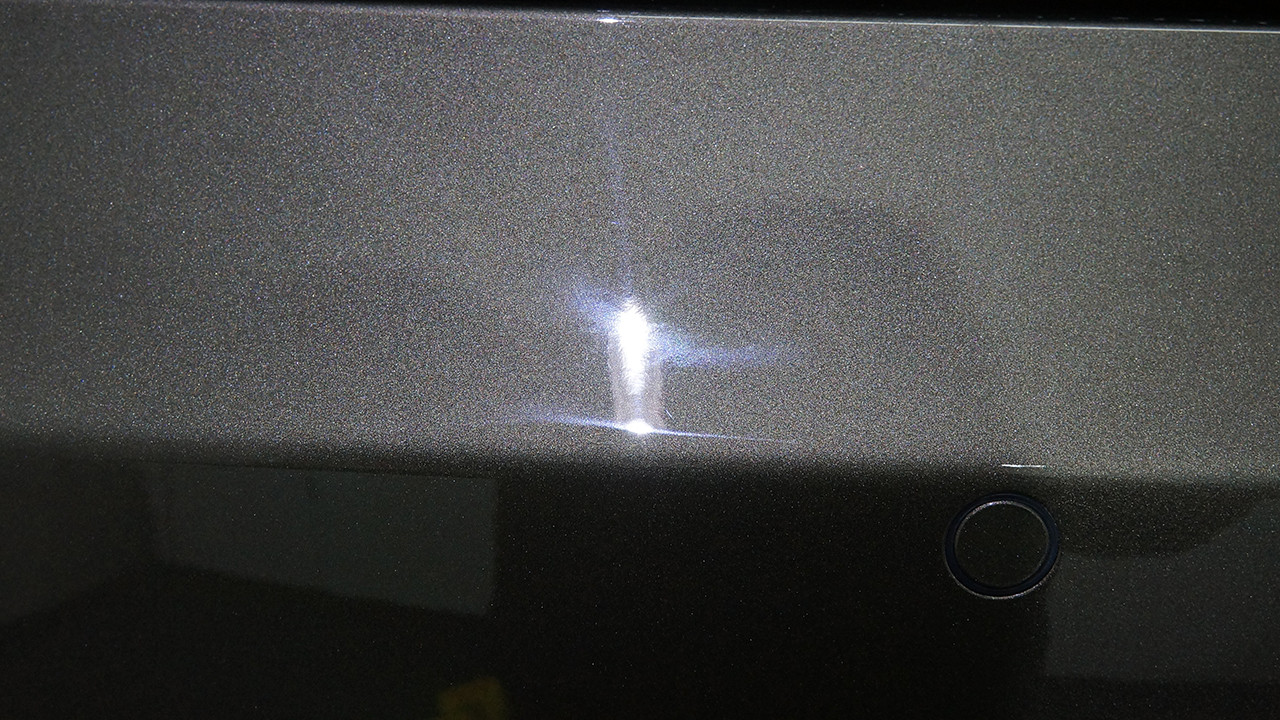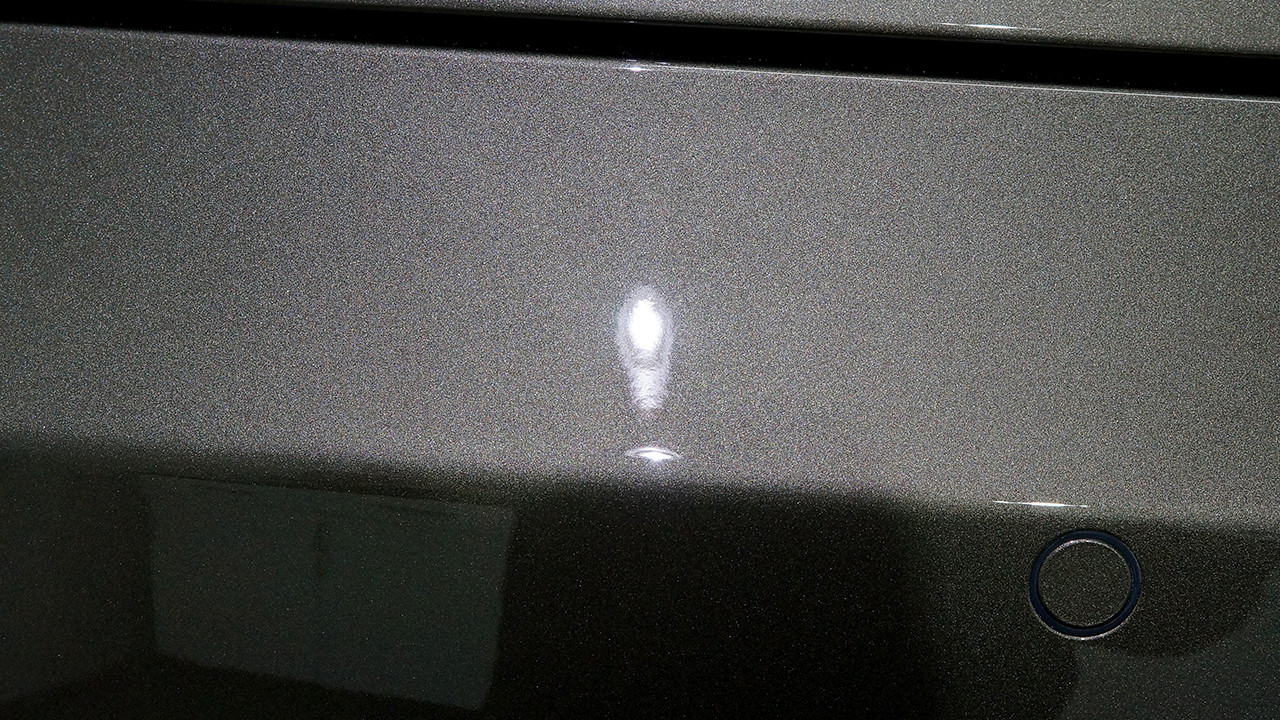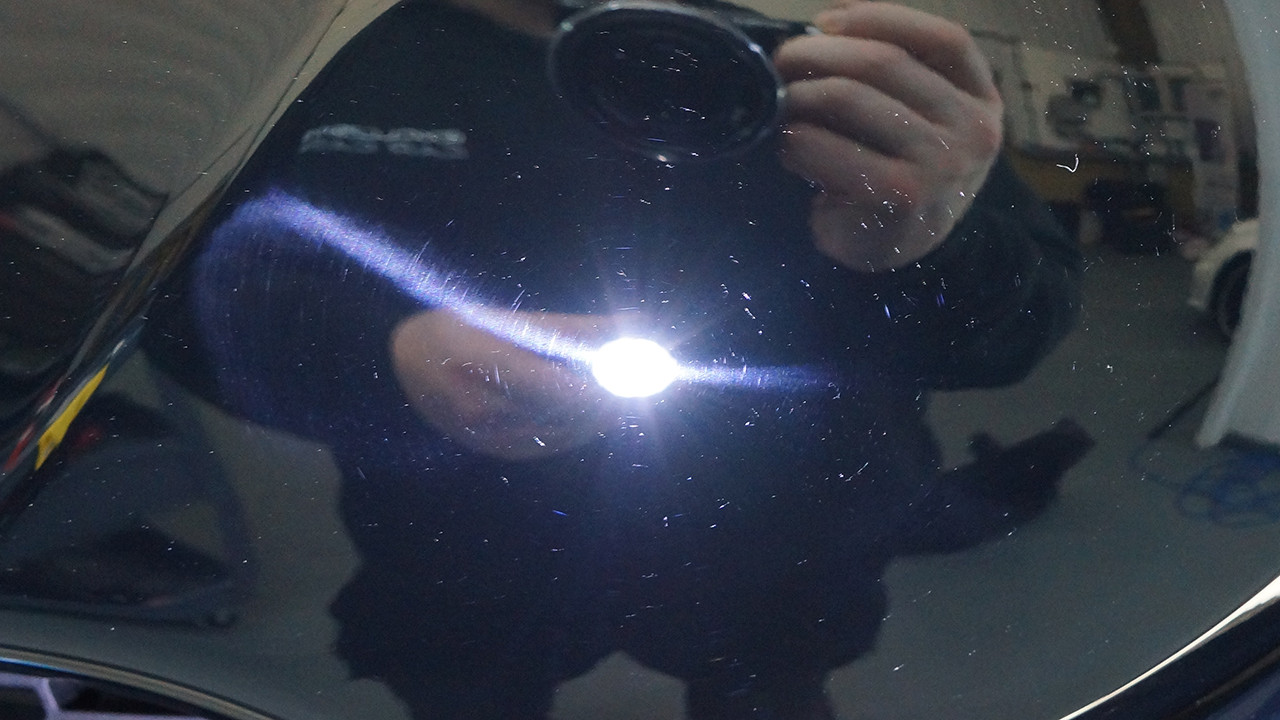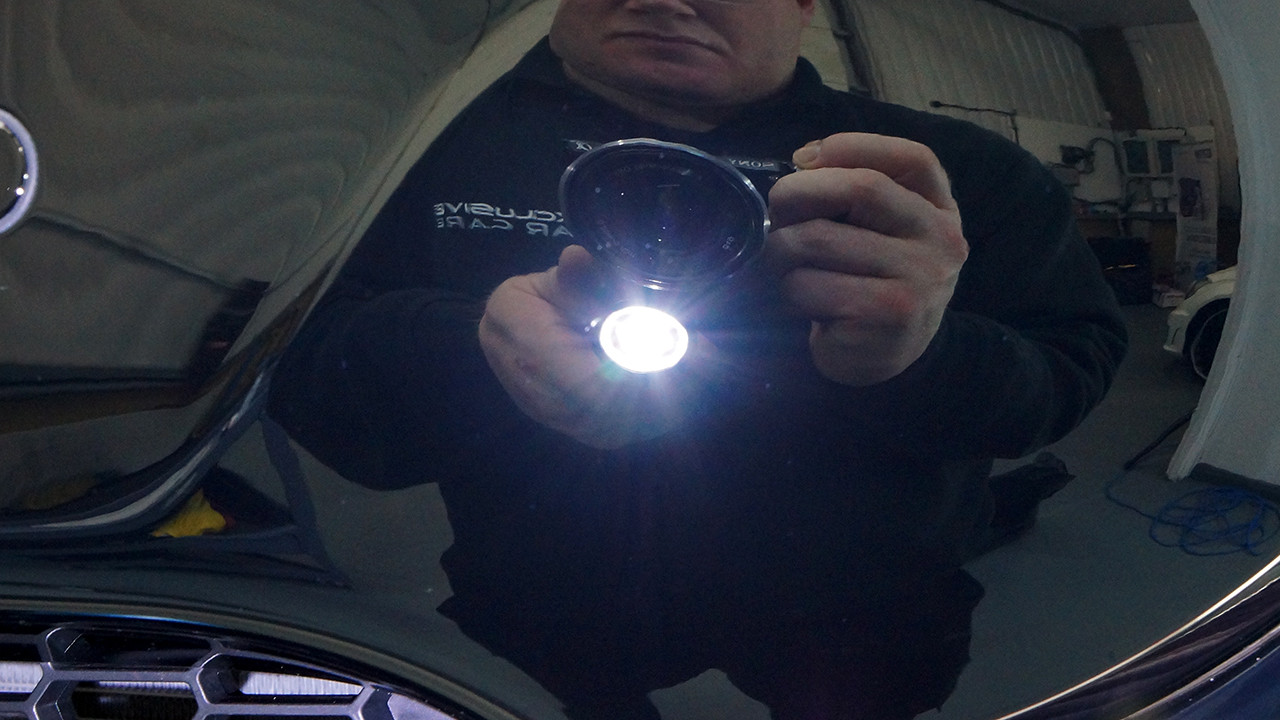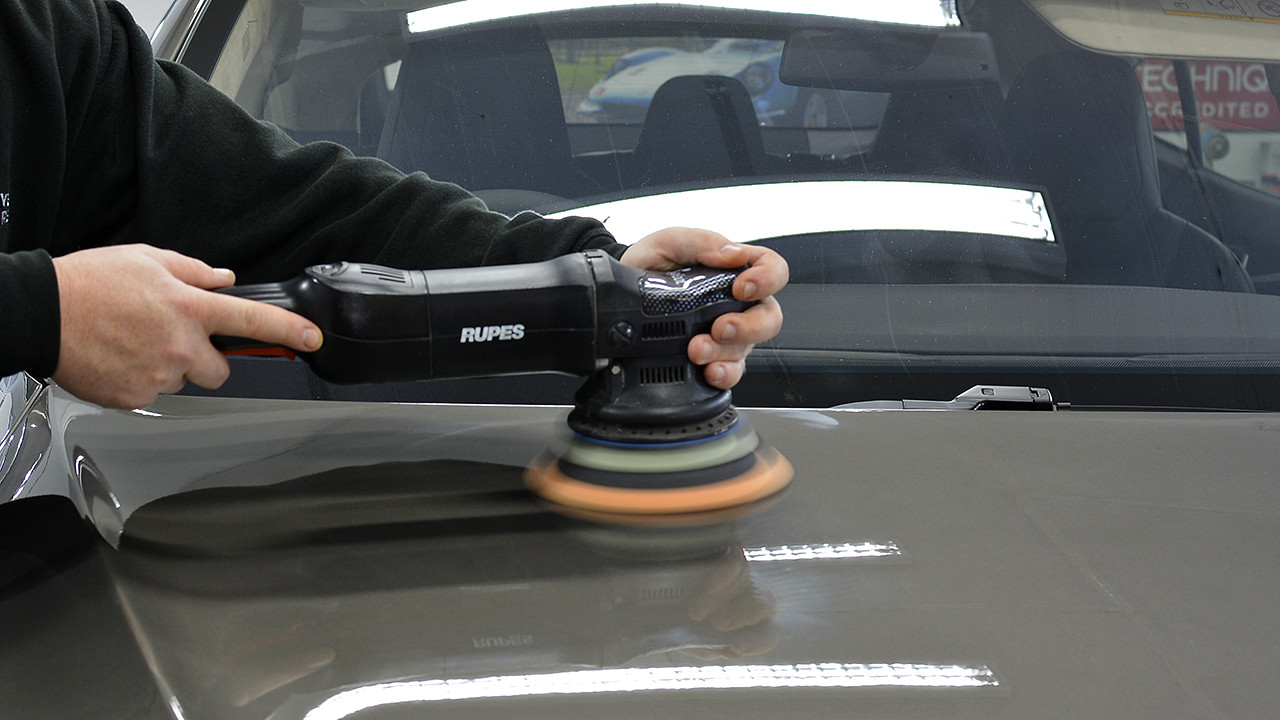 With the titanium metallic paintwork now perfect and defect free it was wiped down with Spies Hecker 7010 to remove any traces of silicone and polish residue. This allows the sealant to form the highest number of bonds possible with the substrate, ensuring the maximum performance, longevity and durability of the sealant.
To seal the paintwork the customer chose Gtechniq CS Black. This involves an initial layer of Gtechniq's most advanced and durable nanotechnology based sealant – Crystal Serum. This sealant in itself offers a dual layer protection: the lower layer cures to a hardness of around 7h (on the pencil hardness scale) providing a flexible base. The upper layer cures to a hardness of around 9h, providing an incredibly tough surface resistant to both swirls and extremes of pH. Once applied, Gtechniq guarantees the performance for seven years.
After Crystal Serum had cured it was topped with two layers of EXO v2. This top layer sealant adds an extra level of slickness whilst increasing the hydrophobic properties of the final finish.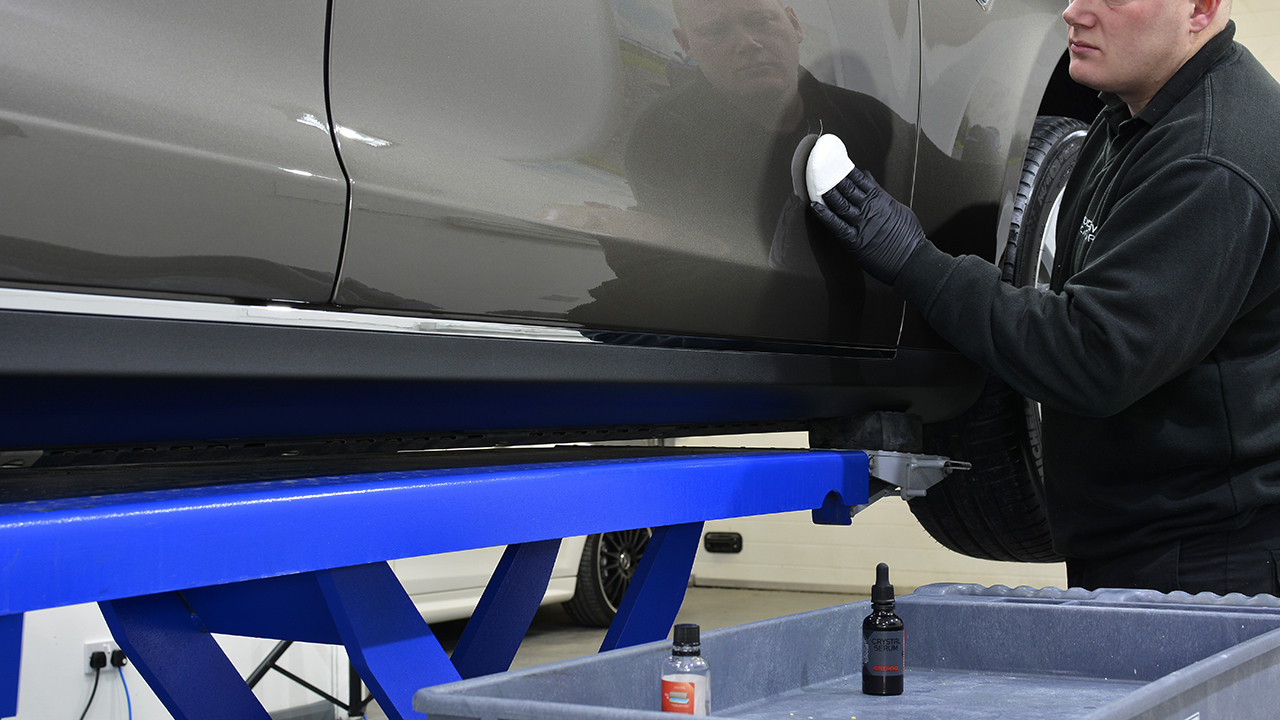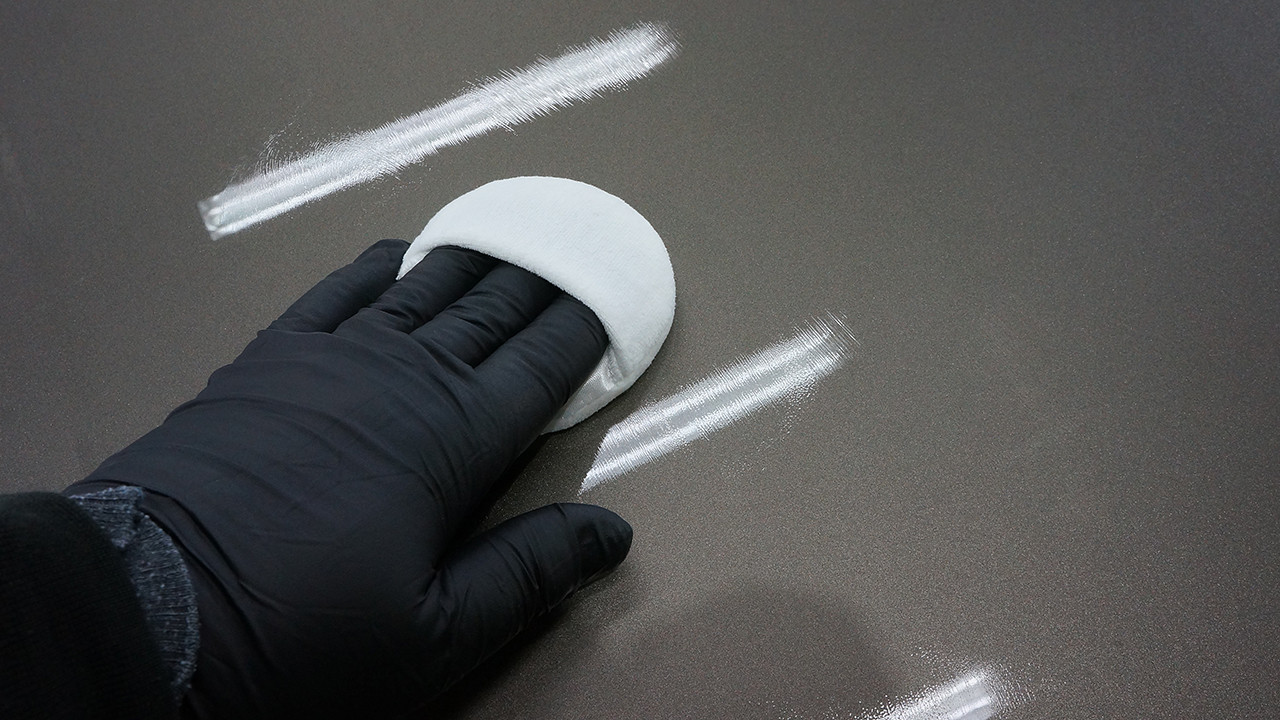 The wheels and brake calipers were coated with Gtechniq C5 Alloy Wheel Armour which provides a barrier against brake dust and road grime build up and the tyres were dressed with Gtechniq T1.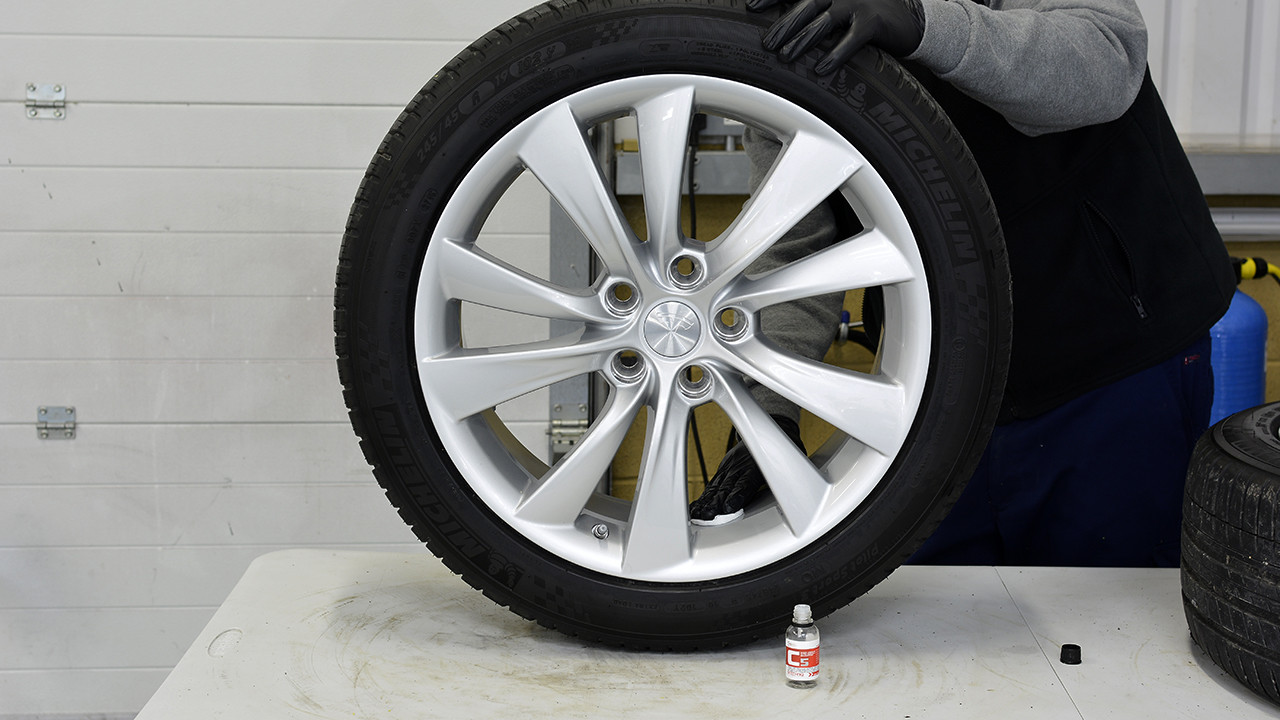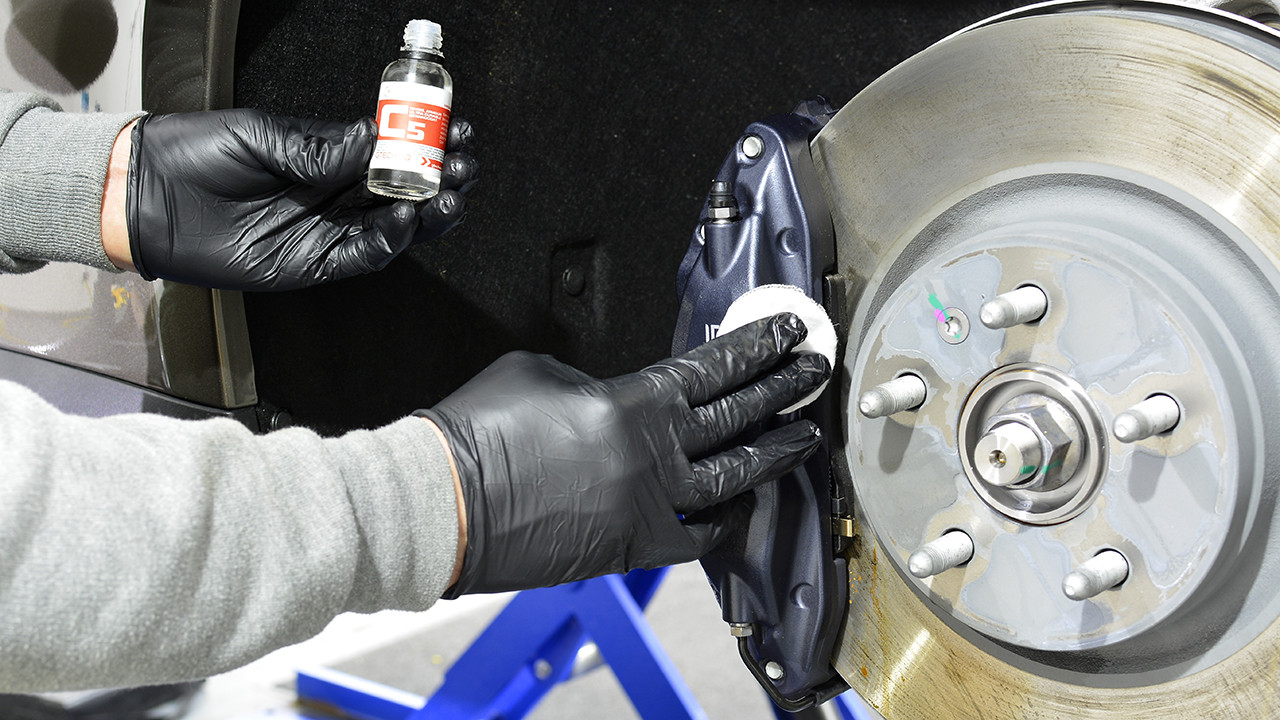 Wheels fitted back onto vehicle and torqued back up to manufactures specification (175Nm) and then topped with Gtechniq C2 for added slickness.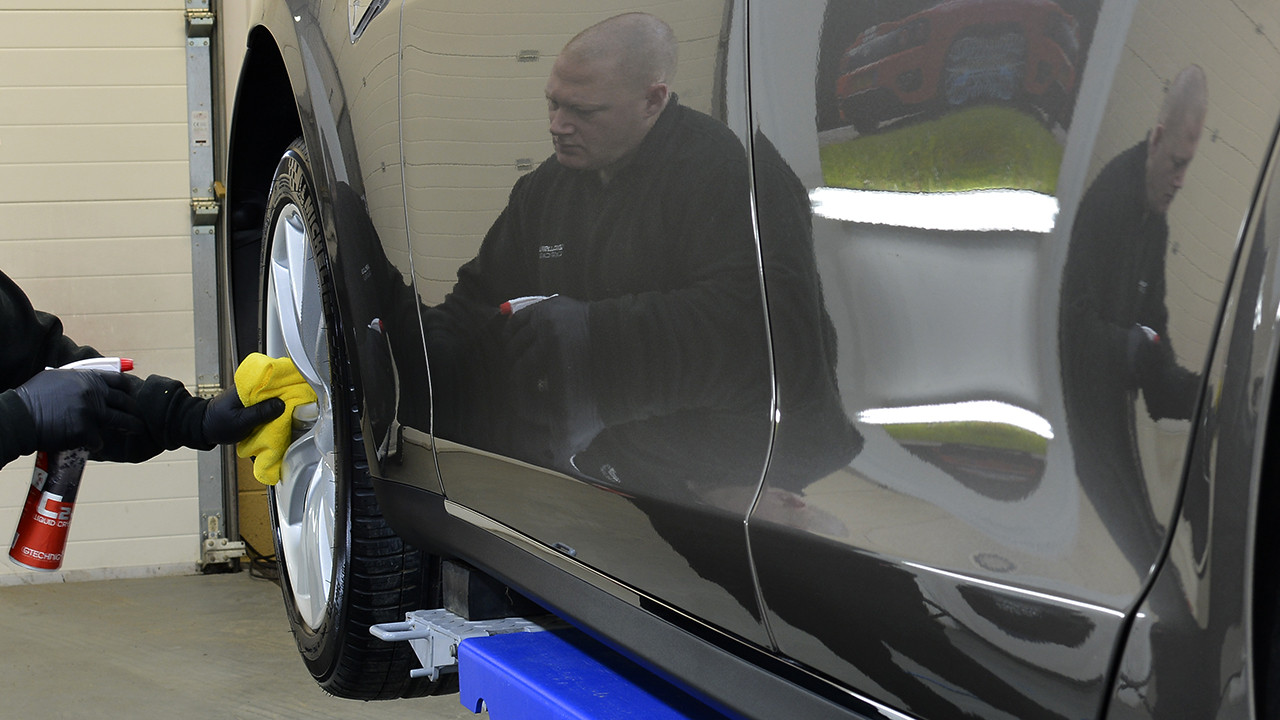 The plastics and exterior trim were coated with Gtechniq C4 Permanent Trim Restorer. Unlike many trim protectors, the nanotechnology-based formulation of C4 means it does not wash away with the rain or during the weekly wash. Typically one application will provide up to 24 months protection from harsh chemicals, industrial and environmental fallout as well as UV fading.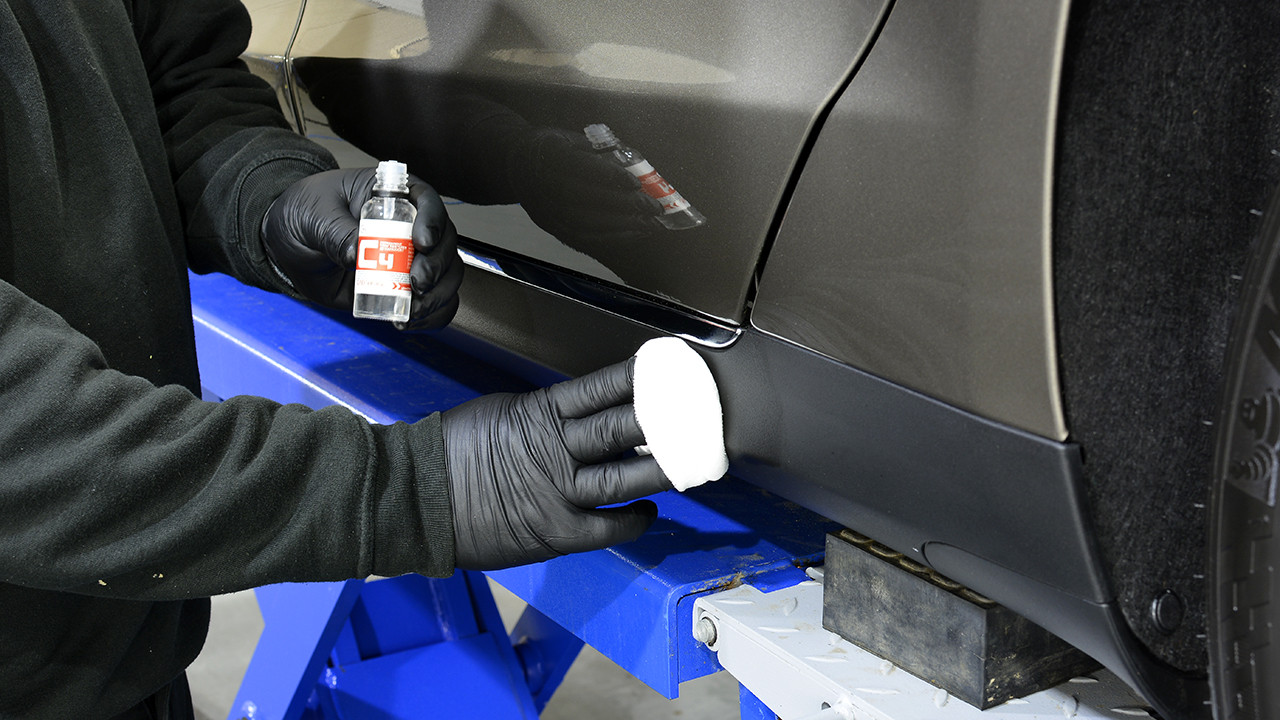 Interior leather treated with Gtechniq Leather Guard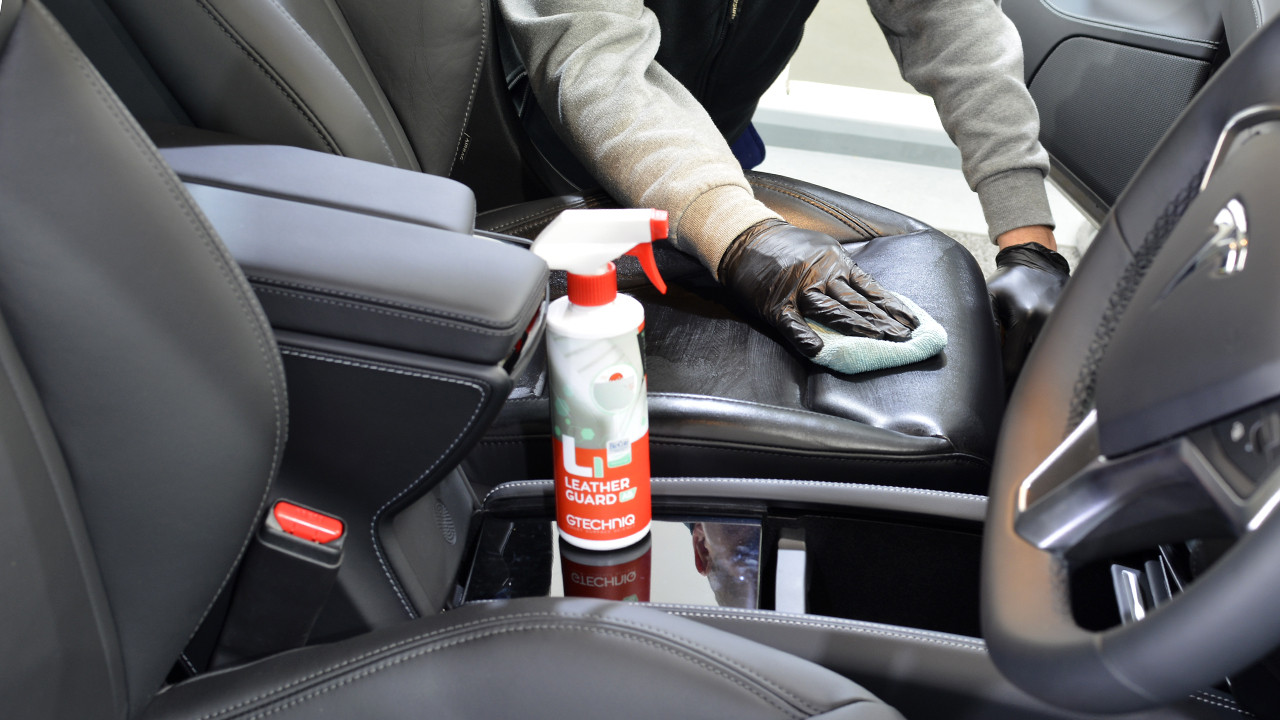 And the end result…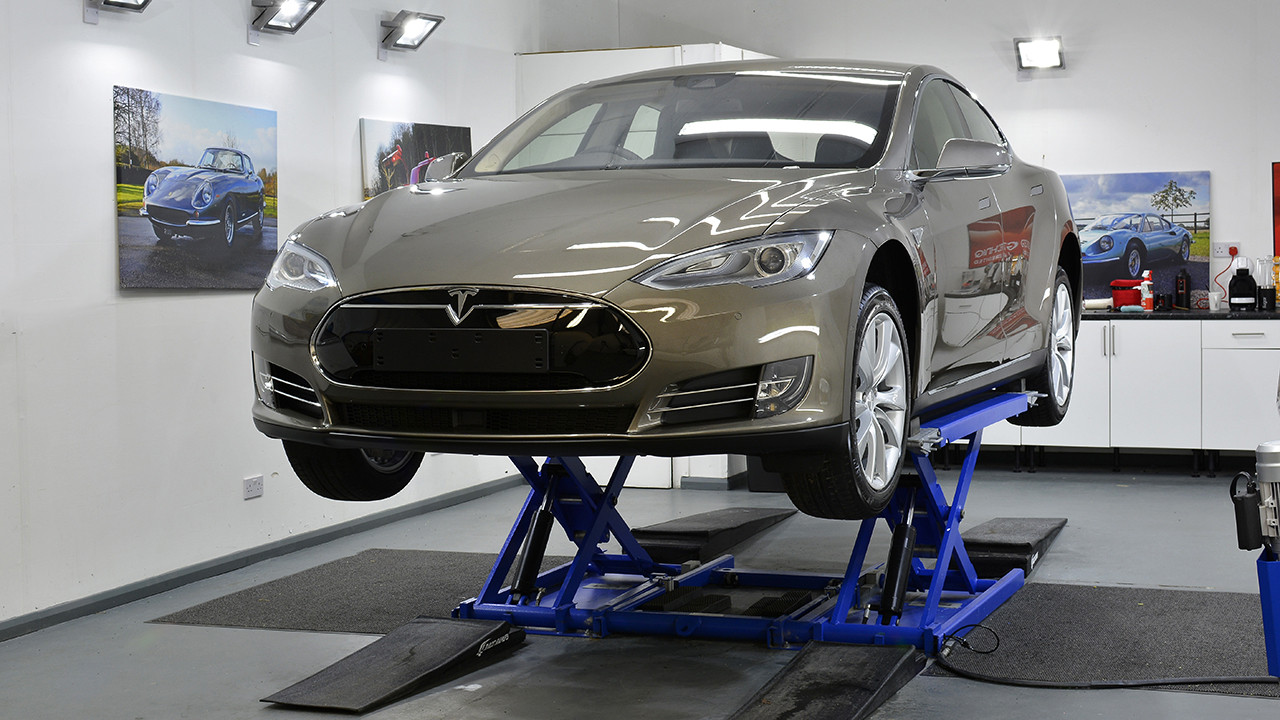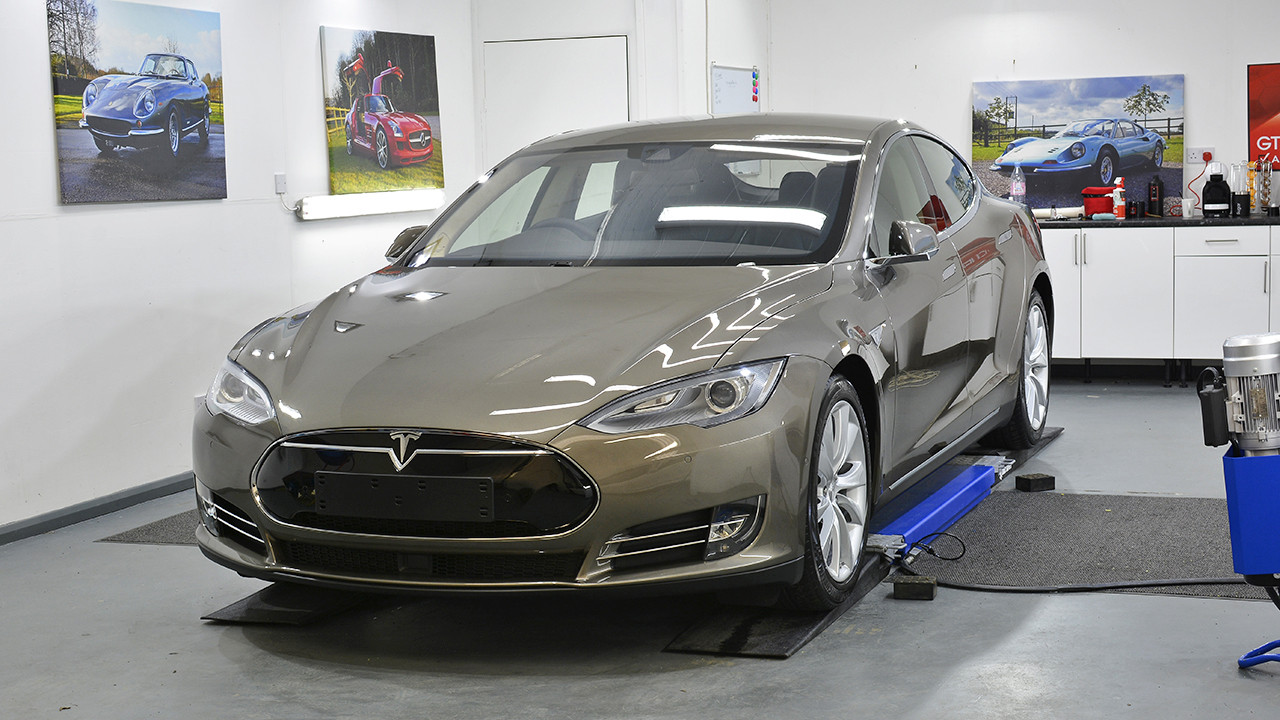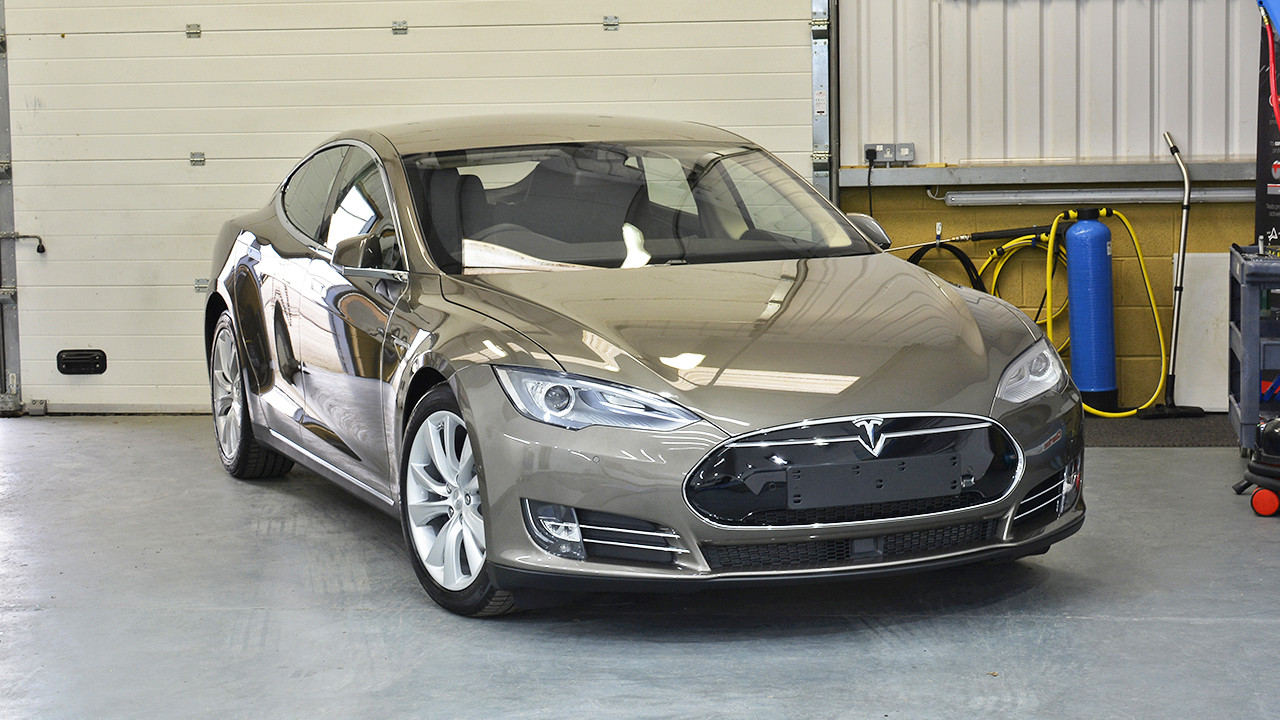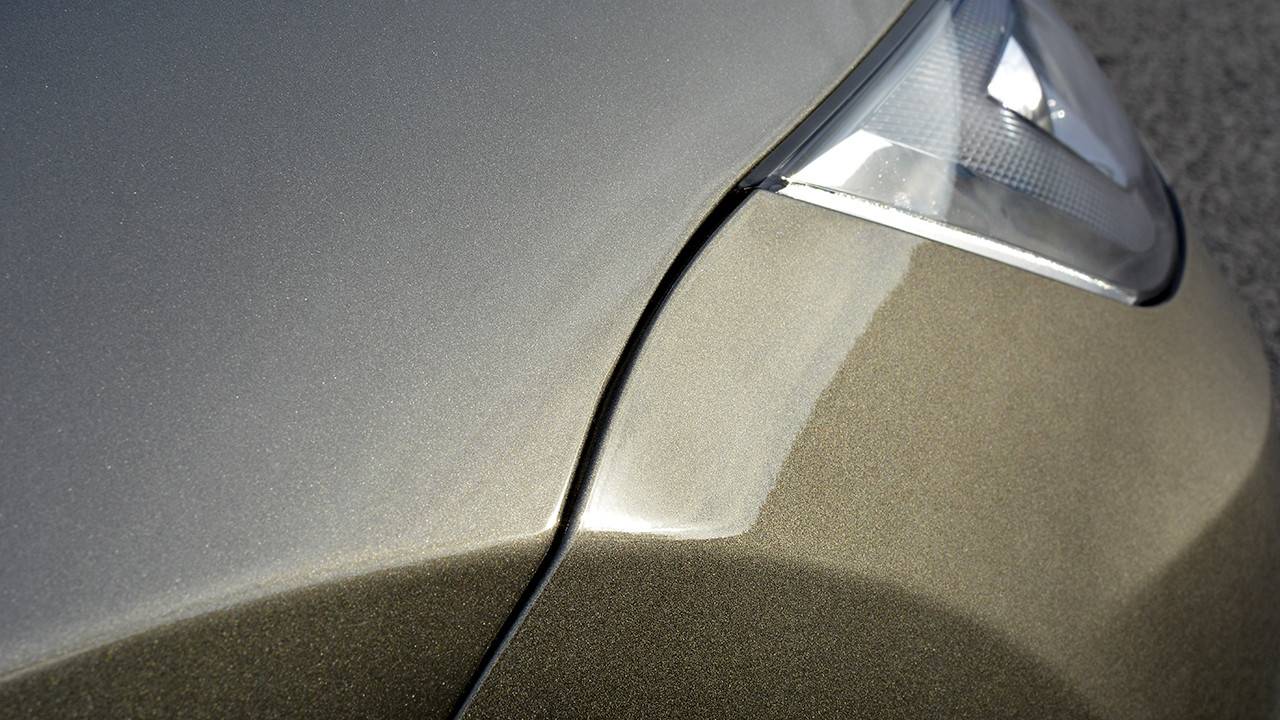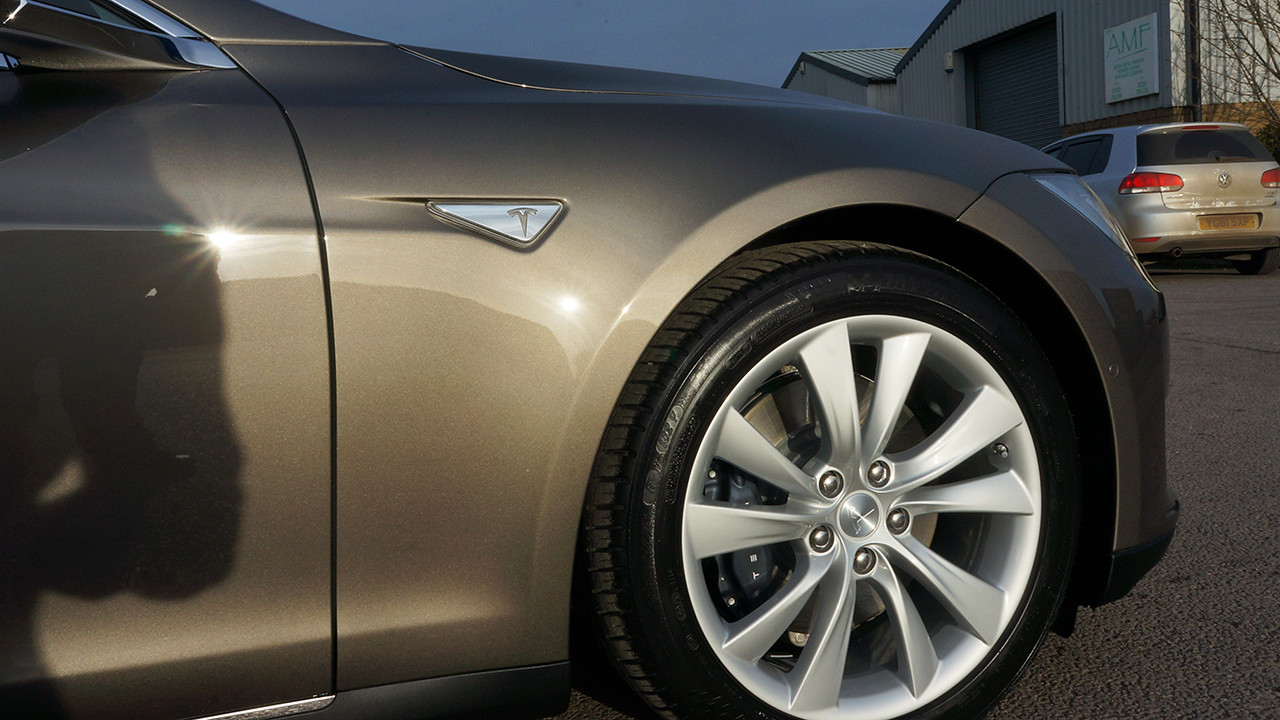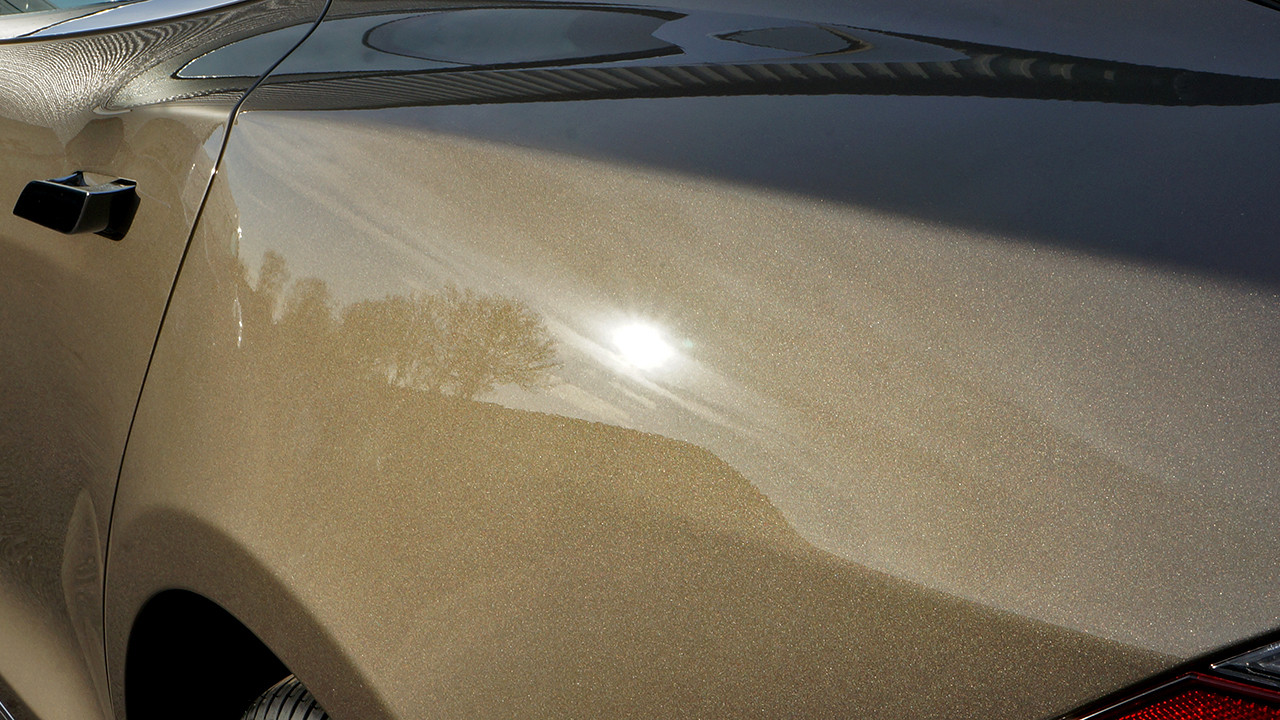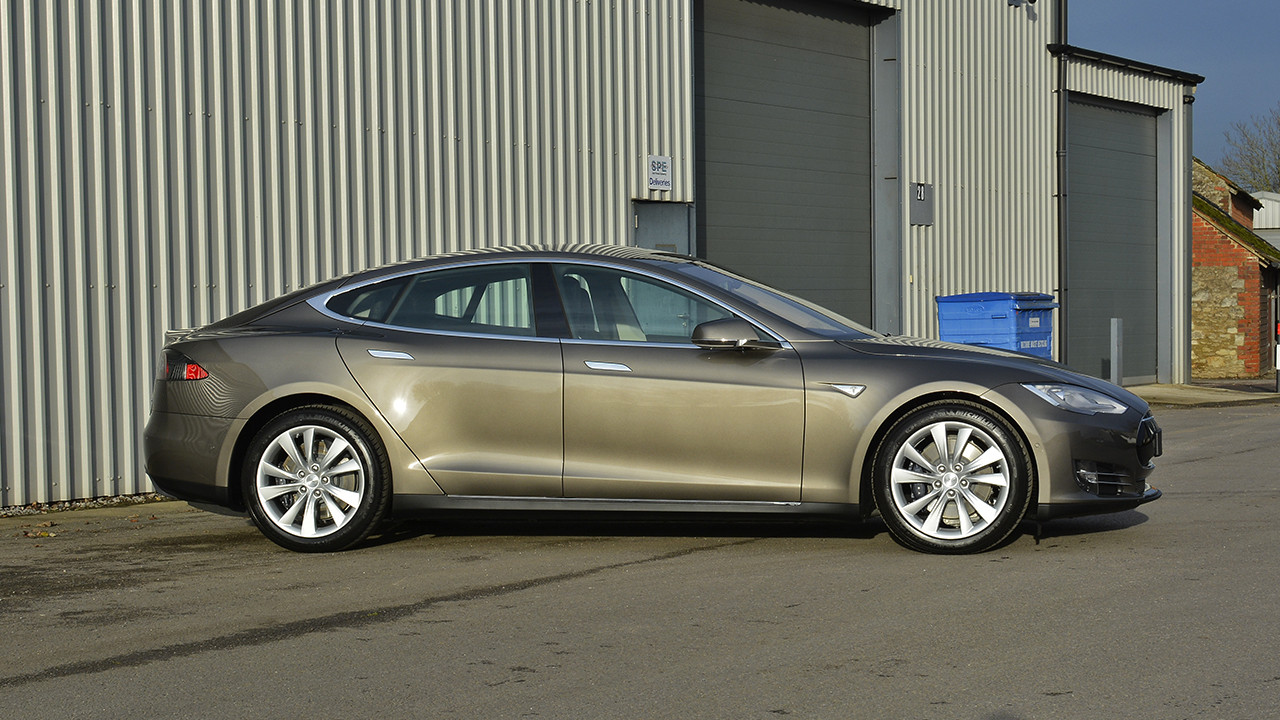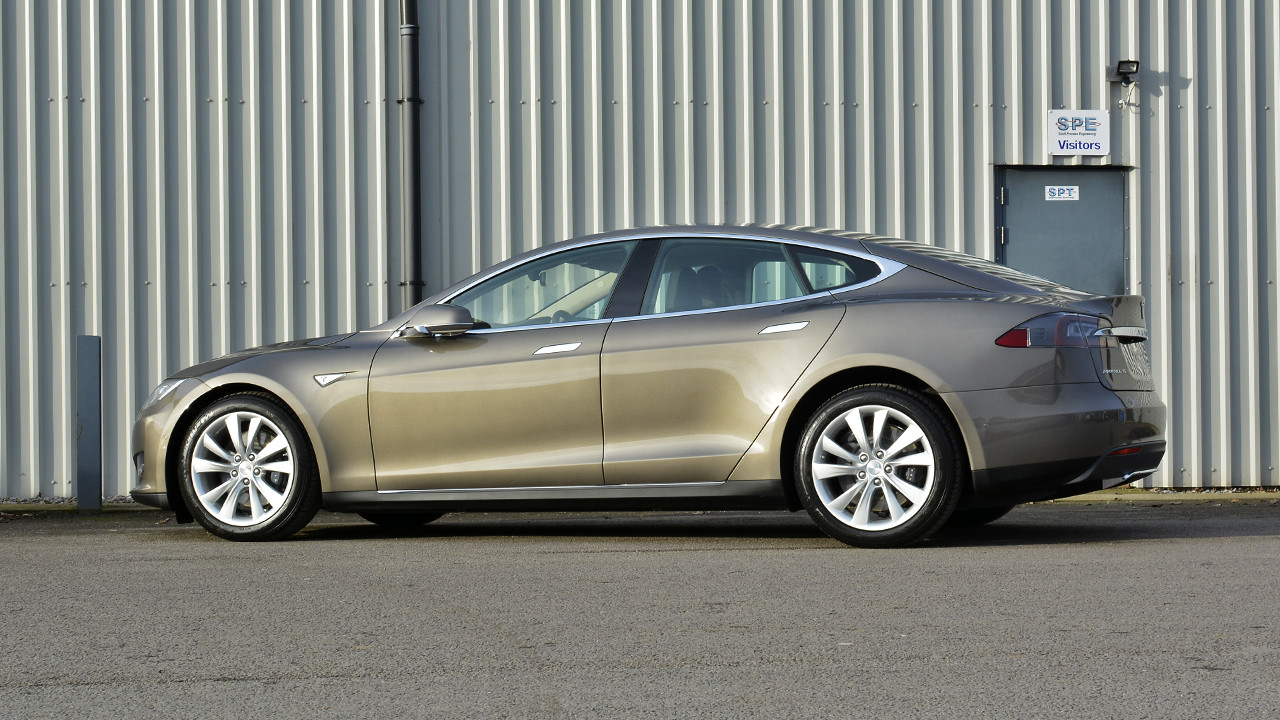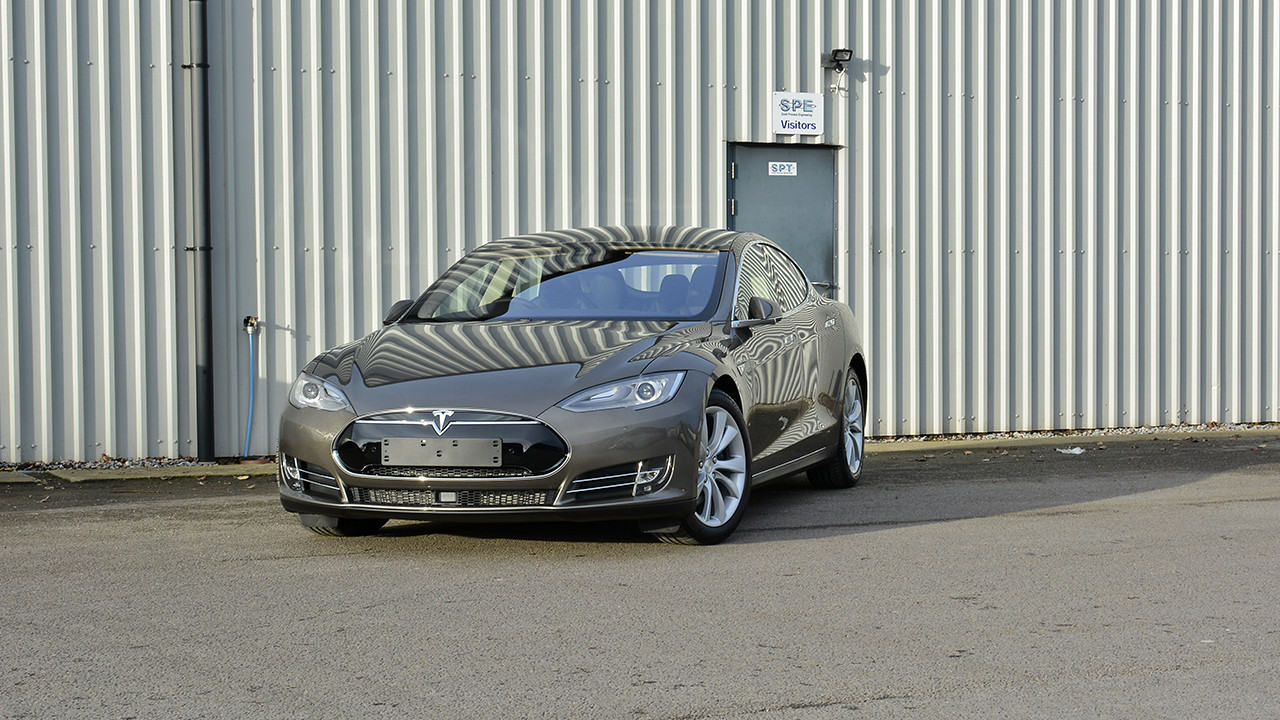 If you're looking to have a similar level of work performed on your Tesla please get in touch and we will gladly discuss options available.
Thanks for reading.