Ceramic Coatings For Cars
We Provide A Professional Ceramic coating Service – Let Us Protect Your Car
Ceramic Paint Protection
Our ceramic coating for cars service will add a layer of protection to your car limiting the risk of environmental damage whilst providing your car with a high gloss finish. Because of the ceramic coating's hydrophobic properties, you will be able to keep the car cleaner for longer and it will also drastically reduce the amount of time required to wash your car.
We are accredited installers for Gtechniq, Gyeon and Titan and offer their full range of professional-grade ceramic coatings. Through relentless testing and evaluation processes, we found these brands of coatings met our strict criteria for performance, looks, and durability.
What Is A Ceramic Coating?
The easiest way to understand ceramic coatings is to think of them as a second layer of skin, or a sacrificial layer of protection over your car's paintwork.
Based on SiO2 (silicon dioxide) technology, the complex nanoparticle structure offers exceptional bonding of the coating to the surface providing long-term protection to every surface (paintwork, alloy wheels & glass) of your vehicle. This is real protection from harmful environmental factors such as UV rays, acid rain, pollution, bugs, tar, bird droppings and many more contaminants that are looking to damage your cars bodywork.
A ceramic coating forms a semi-permanent bond with a vehicle's paint, meaning that it does not wash away or break down and does not require repeated application every few months like a carnauba wax or synthetic sealant would. A ceramic coating can last 1 – 5 years depending on the coating applied.
The Benefits Of A ceramic Coating
In short, a ceramic coating protects your car's exterior and helps keep it looking new with comparatively minimal maintenance. The coating achieves this result by making your vehicle more resilient and easier to clean.
The benefits of having your car professionally ceramic coated are:
Easy Maintenance
Chemical & UV Resistance
5 Year Guarantee
Self-cleaning properties
Enhanced gloss Levels
No More waxing
Will A Ceramic cOating Prevent stone Chips & Scratches?
The scratch resistance and hardness of a ceramic coating are often exaggerated, a coated vehicle will still pick up scuffs, stone chips and scratches. Furthermore, improper car washing techniques or automated car washes will still induce marring and swirl marks on your vehicle's surface.
A ceramic coating is not a substitute for paint protection film, which provides a more comprehensive form of defence against swirl marks, scratches, vandalism, stone chips, and other road debris damage.
Our ceramic coating and paint protection film services combined will provide the ultimate protection for your car!
Ceramic Coating PACKAGEs
New Car Ceramic Protection
Ceramic coating service for brand new cars up to 3 months old.
Used Car Ceramic Protection
Ceramic coating service for used cars.
Get A Quote
We aim to reply to all enquiries within 24 hours, however at busier times of the year this can take longer. Alternatively, give us a call on 01225 571161
Add and remove options to create a personalised quote for your budget. Once you're happy with your selections, fill out the form with your details, send it, and we will get in touch shortly.
Optional Ceramic Upgrades & Services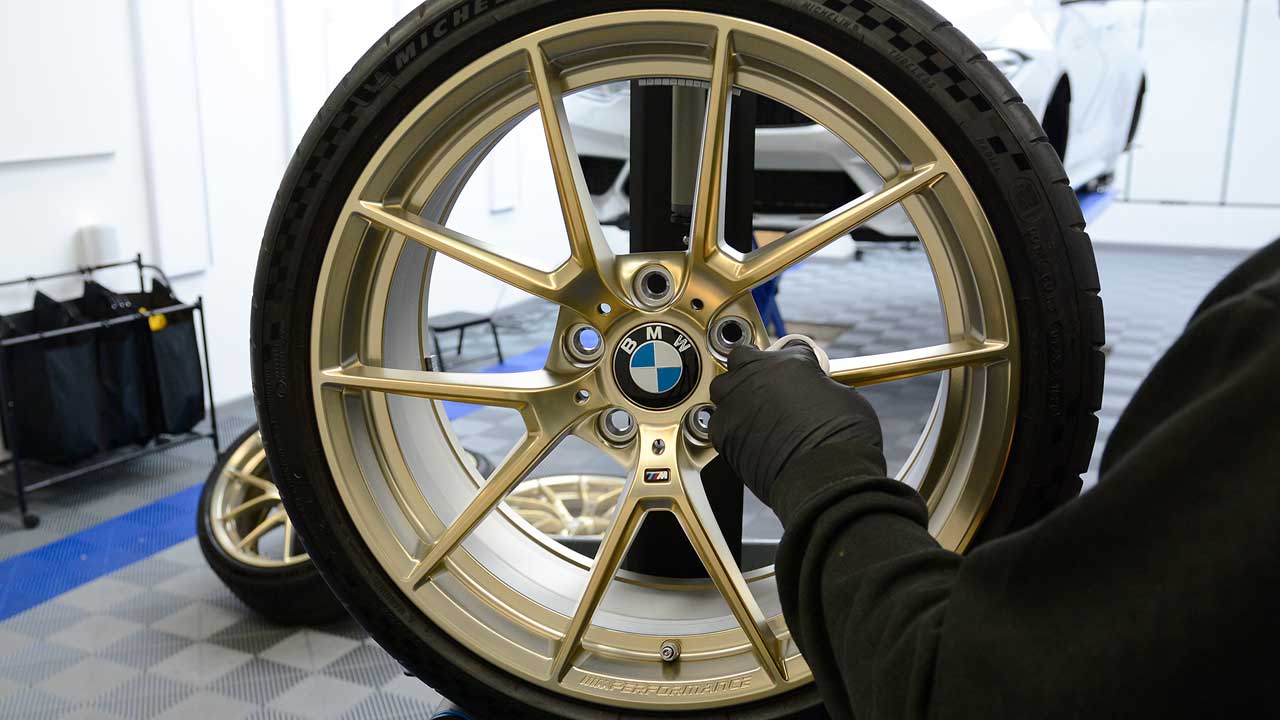 CERAMIC WHEEL PROTECTION
Independently proven to outlast other rim coatings, Gtechniq C5 uses a unique chemical bond to become the functional surface of your rims making them dirt and brake dust repellent as well as being much easier to clean. A single application lasts up to one year.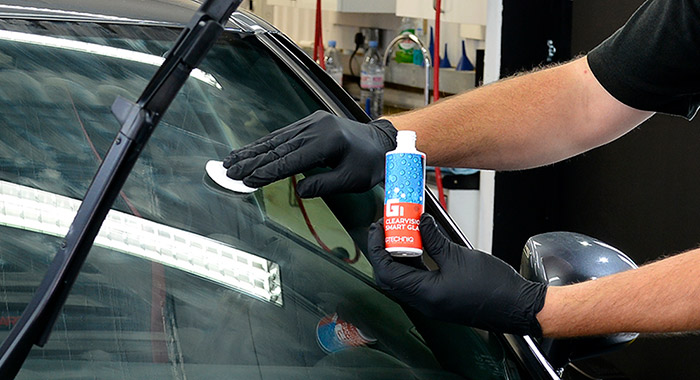 GLASS PROTECTION
Water displacing glass and windscreen treatment to enhance visibility in wet driving conditions, reducing fatigue and increasing safety. Thanks to this repellent you will not need the use of the windscreen wipers when travelling over 50 mph. This treatment lasts approx 20,000 miles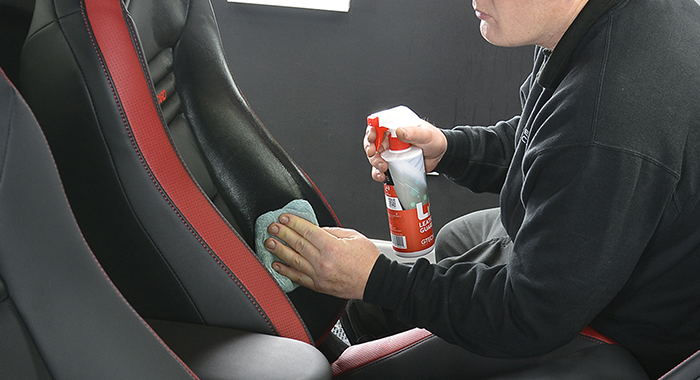 INTERIOR DEEP CLEAN AND PROTECTION
All leather and/or fabric surfaces (seats, dash, door cards etc) cleaned and then protected with an advanced quartz coating specially formulated for interior surfaces (will not change or alter the factory finish). Repels dirt and prevents discolouration, protecting against liquids and UV rays.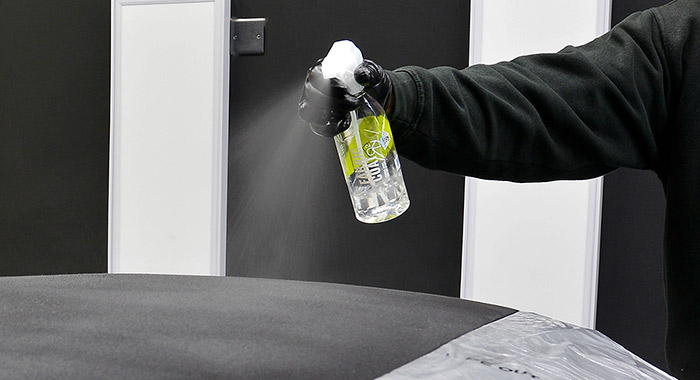 Convertible Roof Treatment
Fabric convertible roofs require cleaning and treating in order to prevent the growth of mildew, the build-up of dirt and UV fading! This treatment provides long-lasting protection for fabric soft tops, encasing the fibres in a protective water and dirt-repellent coating forcing contaminants to bead and run off the material.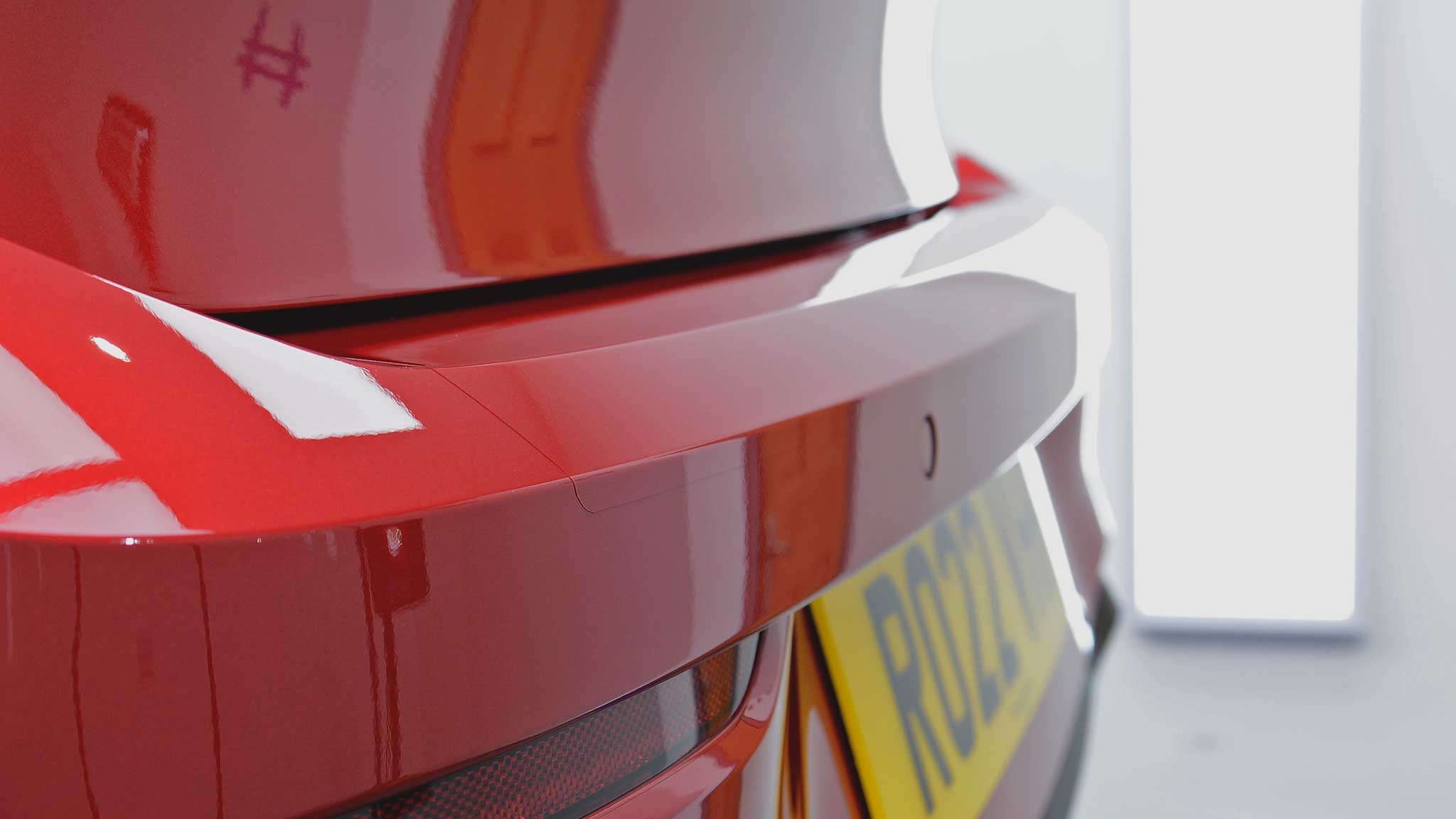 Luggage Area Protector
Xpel clear invisible paint protection film for the top edge of the rear bumper to protect against chips & scrapes caused by loading items into your boot.