Matte / Satin Paint Protection
We Offer Solutions to Protect Matte & Satin Automotive Paint Finishes
Matte & Satin Paint Protection
More and more manufacturers are now offering matte and satin paint finishes, such as BMW Frozen finishes and the Mercedes-Benz Designo Magno matte paint line. Unfortunately, as fashionable as these finishes are, there are a few drawbacks when trying to keep up with the appearance.
Satin and matte paints are susceptible to staining from greasy fingerprints, bugs, traffic film, bird droppings, conventional car shampoos, waxes and sealants, which can ruin the appearance by degrading the matte satin effect. Due to the paint's high surface area, it can not be polished using standard methods as practised on usual car paint finishes. In fact, there is no solution yet on the market to correct stains and scratches, meaning the only solution to keep the finish in top order is to protect it from day one!
Using various professional, premium-grade products that are specifically designed for satin matte finishes. It is now possible to clean these finishes and offer durable protection through a specially formulated ceramic coating and Xpel Stealth Paint Protection Film (PPF).
We have the solution to keep up the matte/satin appearance, without affecting its unique-looking finish.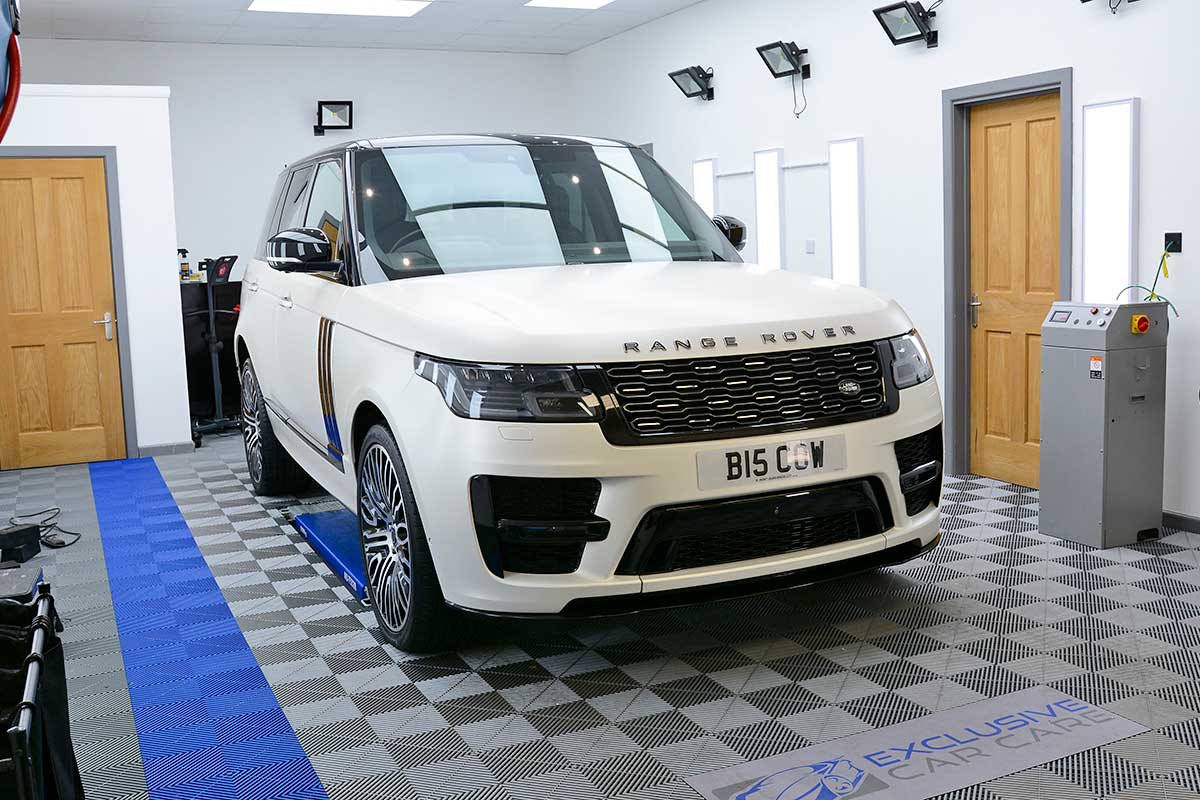 Ceramic Protection Detail
The "Ceramic Protection Detail" is our entry-level protection package for matte/satin paint finishes and is designed to improve the overall appearance of your car with a slick finish.
The car receives a thorough multi-stage wash process including a full clay to remove bonded contaminates such as tar and tree sap leaving the paint smooth and contaminate free. A pre-cleaner is applied, which prepares the paint further leaving a perfect surface for the ceramic protection to be applied.
The ceramic coating applied is not only impervious to water, it chemically bonds to the surface to stop grime from sticking. This will prevent dirt from becoming ingrained in the paint, and make the car easier to clean.
Pricing: from £400 + VAT
Duration: 1 – 2 days
what's included
Wheel arches & wheels cleaned
Multi-stage wash using 2 bucket method
Clay bar & Fallout Remover used to remove bonded contaminants
Paintwork wiped down with isopropyl alcohol
Finished with Gyeon Quartz Q² Matte Ceramic Coating (upgrades available)
Wheel faces protected with spray sealant (full wheel ceramic protection upgrade available)
Interior wiped down and vacuumed (deep clean & condition upgrade available)
Interior & exterior glass cleaned
Tyres cleaned and dressed
Exterior plastics dressed
Stainless steel/chrome polished & sealed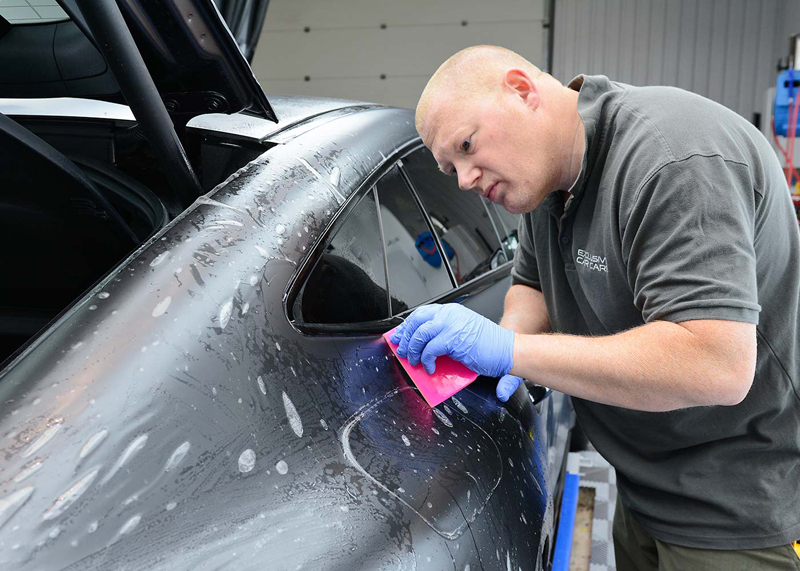 Xpel Stealth Paint Protection Film
Looking for the ultimate paint protection to protect your matte / satin paintwork from stone chips and other road debris damage?
Xpel Stealth paint protection film (PPF) is specifically formulated for preserving flat factory paintwork such as matte, magno, frozen or frosted. This protective film offers powerful protection against stone chips, bugs, salt, road debris, vandalism and premature degradation of your paintwork.
The packages you see below are the most commonly requested installation options, if you are looking for a bespoke PPF package please let us know as we are happy to accommodate this and come up with a package to suit your requirements.
Full Frontal
Protection for the front of the vehicle. Includes the bonnet, bumper, front wings & mirrors. Protects the most vulnerable areas from stone chip damage. You can customise this package to include any other surface.
From £1300 + VAT
Performance
Front end protection plus A-pillars, roof strip, side skirts & rear impact areas. All the high-impact areas are protected, offering an excellent level of protection. This is our most popular package for a daily driven car.
From £1600 + VAT
Full Car
Ideal solution for customers seeking complete peace of mind. All exterior painted & carbon fiber surfaces are covered for the maximum level of protection. This package ensures your vehicle will stay in pristine condition.
From £3500 + VAT