BMW Paint Protection
We offer advanced solutions to keep your BMW Looking New
BMW Paint Protection Services
Are you looking for BMW paint protection? We provide PPF and ceramic coating protection packages for BMW owners across the South West area.
We are the longest-established detailing company in the South West and one of the very few accredited detailers for exclusive coating brands Gtechniq, Gyeon & Titan. We are also an Xpel certified PPF Installation Centre for the South West.
High-quality service and client satisfaction are at the heart of everything we do here. Our experience, skilled craftsmanship, and comprehensive services guarantee that your vehicle will be restored to or above showroom condition.
Get in touch today to get your BMW looking its best and protected against the elements.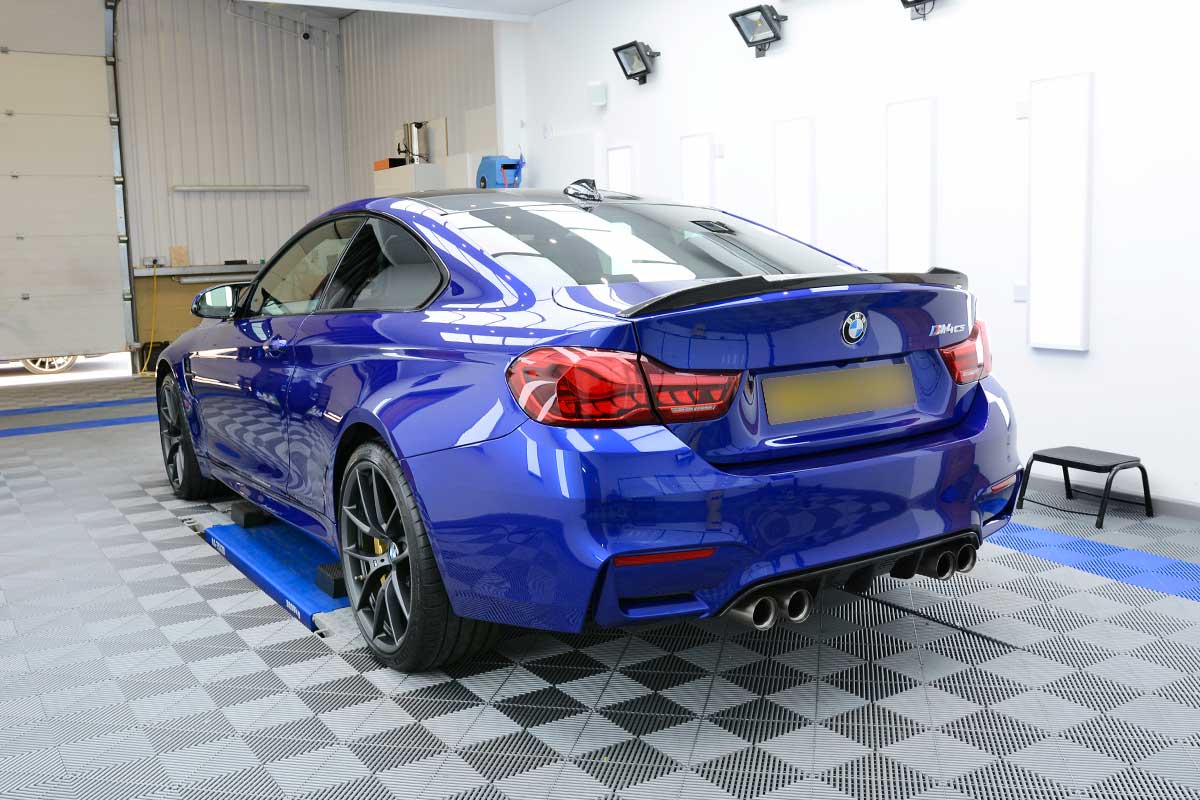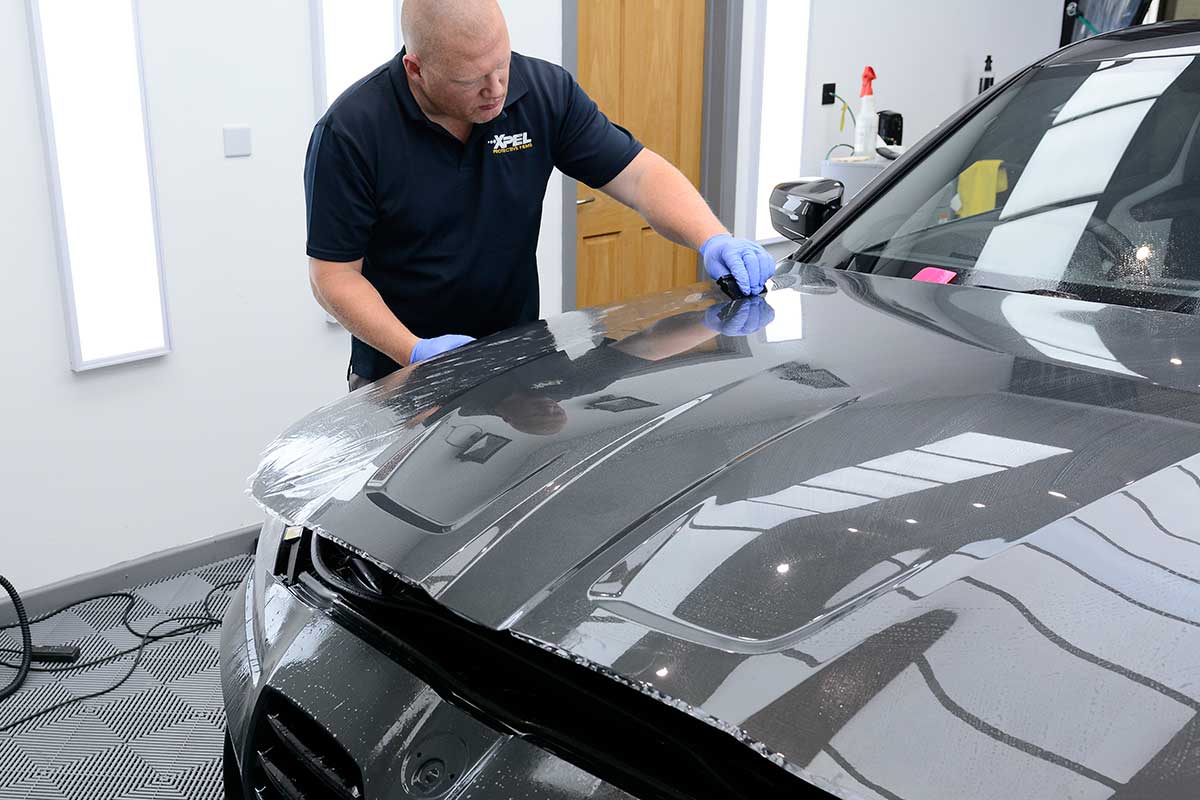 BMW Paint Protection Film Services
Paint Protection Film commonly known as PPF is the ultimate solution to protect your car's paintwork from stone chips and other road debris damage.
Backed with a manufacturer's 10-year warranty against cracking, peeling, staining, hazing and yellowing. It's a great investment to maximise a car's resale value. It also helps keep your vehicle's paint in amazing condition for years to come.
Easy Maintenance
Chemical & UV Resistance
10 Year Guarantee
Self-Healing Top Coat
Stone Chip Protection
Gloss & Matte Finishes
Whether you're looking for full body protection or just a few specific areas, we can customise our PPF services to meet your needs. The packages you see below are the most commonly requested installation options.
Full Frontal
Protects the most vulnerable areas from stone chip damage. Includes the bonnet, bumper, front wings & side mirrors. You can customise this package to include any other painted surface.
From £1295 + VAT
Get Quote
Performance
Front end protection plus the side skirts, lower door sections, pillars, leading edge of the roof, luggage area & rear wheel impact areas. This is our most popular package for a daily driven car.
From £1795 + VAT
Get Quote
Full Car
Ideal solution for customers seeking complete peace of mind. All exterior painted surfaces are covered for the maximum level of protection. This package ensures your vehicle will stay in pristine condition.
From £3595 + VAT
Get Quote
Ceramic Coatings For Your BMW
Our ceramic coating service will add a layer of protection to your BMW limiting the risk of environmental damage whilst providing your car with a high gloss finish. Because of the ceramic coating's hydrophobic properties, you will be able to keep the car cleaner for longer and it will also drastically reduce the amount of time required to wash your car.
Easy Maintenance
Chemical & UV Resistance
5 Year Guarantee
Self-cleaning properties
Enhanced gloss Levels
Gloss & Matte Finishes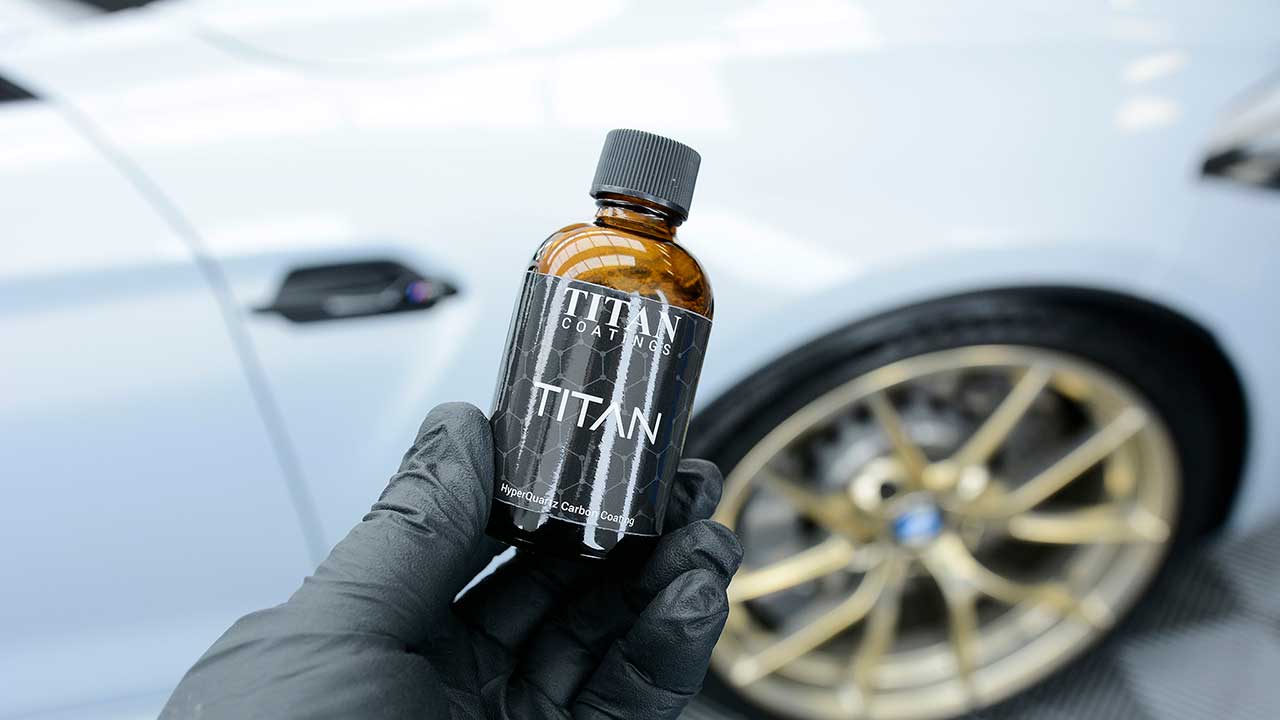 Request A Quote
We aim to reply within 24 hours, however, at busier times of the year this can take longer. Alternatively, give us a call on 01225 571161
FAQ'S
What's Better For My BMW, Ceramic Coating or PPF?
Both options protect your car from UV rays and environmental and chemical damage. But, PPF is the only solution that will protect your car's paintwork from physical damage.
Paint protection film is the better choice if your main concern is protecting your car against scratches, stone chips, swirl marks, and vandalism. A ceramic coating can not prevent such damage, its only real benefit is your car stays clean for longer and it's easier to clean due to its hydrophobic characteristics.
So if you are looking for the ultimate protection, we recommend combining both. Have PPF applied to all the high-impact areas and then ceramic coat the rest of the car and over the top of the PPF.
What Is A Ceramic Coating?
A ceramic coating is a liquid polymer that is utilised to provide a microscopic layer of protection to your vehicle's paint. Made from SiO2 (silicon dioxide) and other special ingredients that infuse directly onto the clear coat, it chemically bonds with the car's factory paint, creating a protective layer and hydrophobic surface. This makes it tough for contaminants to bond with your car's paint and helps it stay cleaner for longer and makes routine washing a lot easier.
A ceramic coating can also protect against the following:
– Chemical staining
– Chemical etch marks
– Fading from UV exposure
Will A Ceramic Coating Prevent Stone Chips & Scratches?
No, a ceramic coating will not eliminate the risk of stone chips, gravel rash, scratches or swirl marks. The only solution to protect your paint from such damage is paint protection film.
How Long Does A Ceramic Coating Last?
With proper maintenance and care, your ceramic coating will last anywhere between two to five years depending on what type of coating has been applied. However, there are many factors (annual mileage, environment, wash routine, etc) that can affect their lifespan and cause the coating to fail earlier than expected.
How Much Does It cost To Have My BMW Ceramic Coated?
This will depend on the size of your BMW and the condition of the paintwork. A 5 year ceramic coating starts at £310 + VAT when selected with one of our detailing packages.
What Is PPF Paint Protection Film?
Paint Protection Film (PPF) is a thermoplastic polyurethane material that can be directly applied onto your car's exterior painted surface. It helps to preserve the quality of your vehicle's paint job by reducing the risk of damages, including:
– Chips and scratches caused by stones, road debris & vandalism
– Swirl marks from routine washing & drying
– Chemical stains & etching caused by acidic contaminants
– Oxidation (fading) from UV exposure
How Long Does PPF Last?
One of the major benefits that PPF can bring to cars is durability. On average, most PPF manufacturers state that providing the product is looked after, it will last between 5 and 10 years depending on the product chosen, our product of choice Xpel comes with a 10-year guarantee.
However, the film is made of urethane material and due to its pliable nature, it is not uncommon for lower panels like side skirts and front bumpers to take some abuse over time and generally will require a replacement piece of film in 5 years on a daily driven car. The idea here is to let the film take any damage, thereby maintaining the integrity of your factory OEM paintwork. The brilliant thing about PPF is that if one panel gets damaged, you can replace just that one section, unlike paint where you have to blend an entire side.
How Much Does iT cost To Have PPF Applied to My BMW?
Prices start at £395 + VAT for a front bumper and £3295 + VAT for full coverage. The price will vary depending on the car size, the condition of the paintwork, the extent of coverage required and the complexity of the installation.
We do have some indicative costs for different types of coverage. See our packages.