Range Rover Evoque – Paint Correction & Car Detailing
Range Rover Evoque – Paint Correction & Car Detailing
http://cdn.exclusivecarcare.co.uk/wp-content/uploads/2013/11/DSC00545.jpg
960
539
Exclusive Car Care
http://cdn.exclusivecarcare.co.uk/wp-content/uploads/2013/11/DSC00545.jpg
Thanks for taking the time to view another instalment from Exclusive Car Care, this time we have a Range Rover Evoque that was previously detailed by another company.
Here is a example of what can happen when you leave your vehicle with a inexperienced "detailer/valeter" who offers machine polishing. The improper use of a polishing machine has inflicted polishing marks and buffer trails which became noticeable after client had washed the car a few times and removed the heavy fillers the company had used to mask/hide the defects.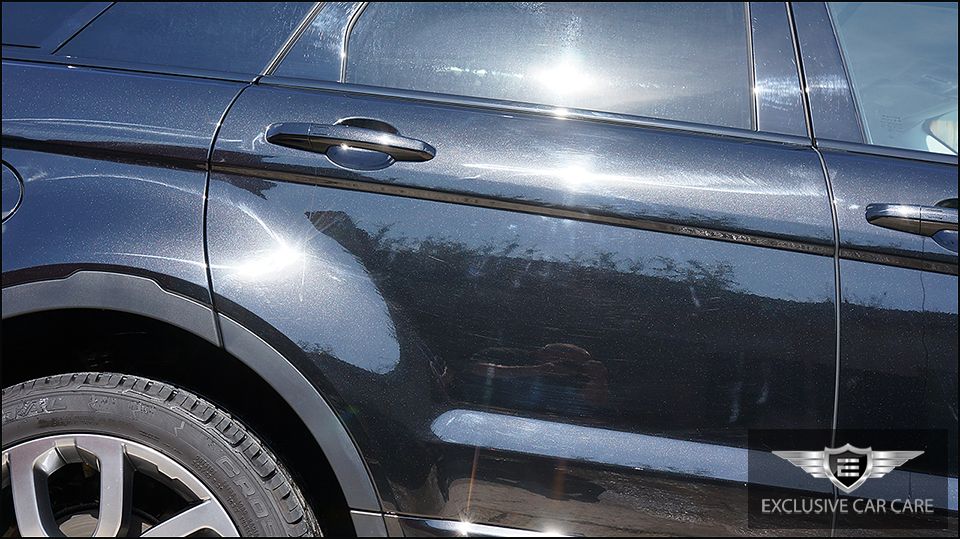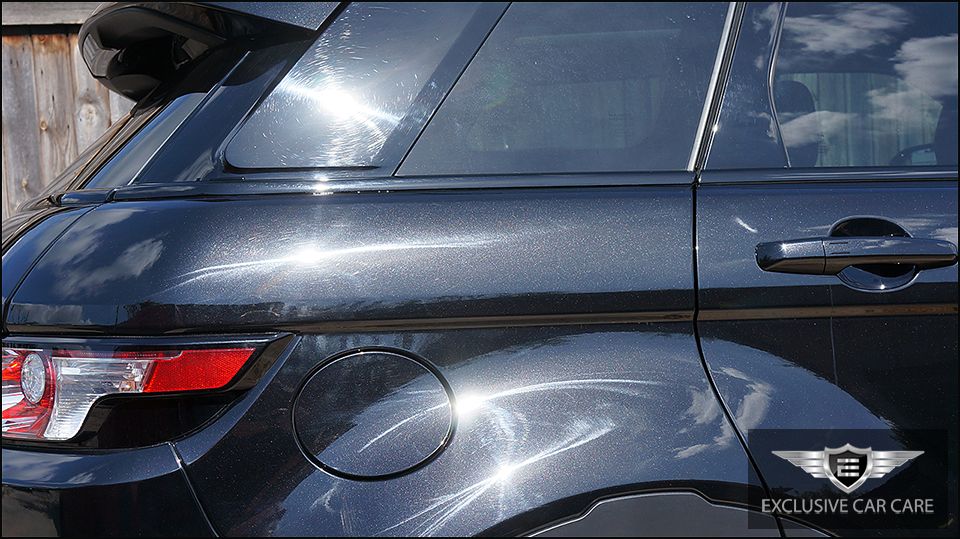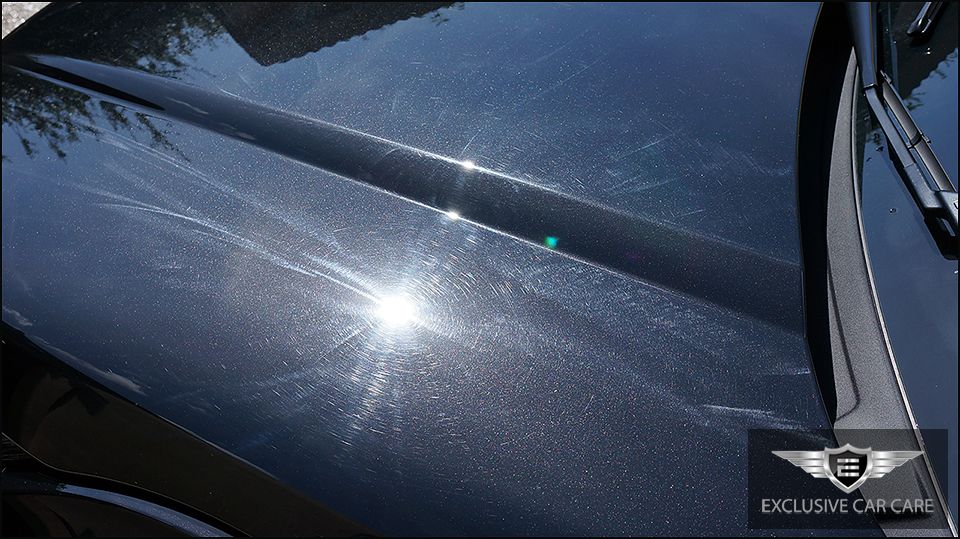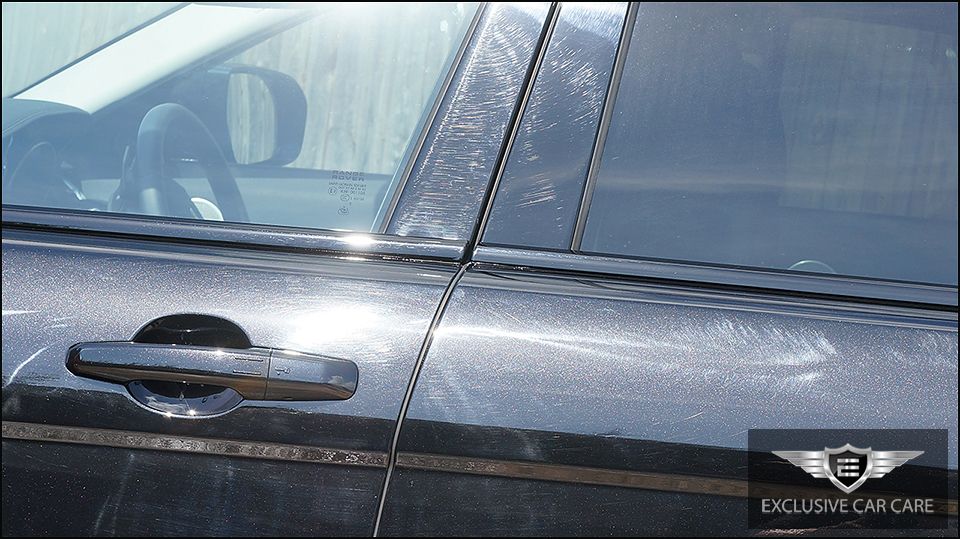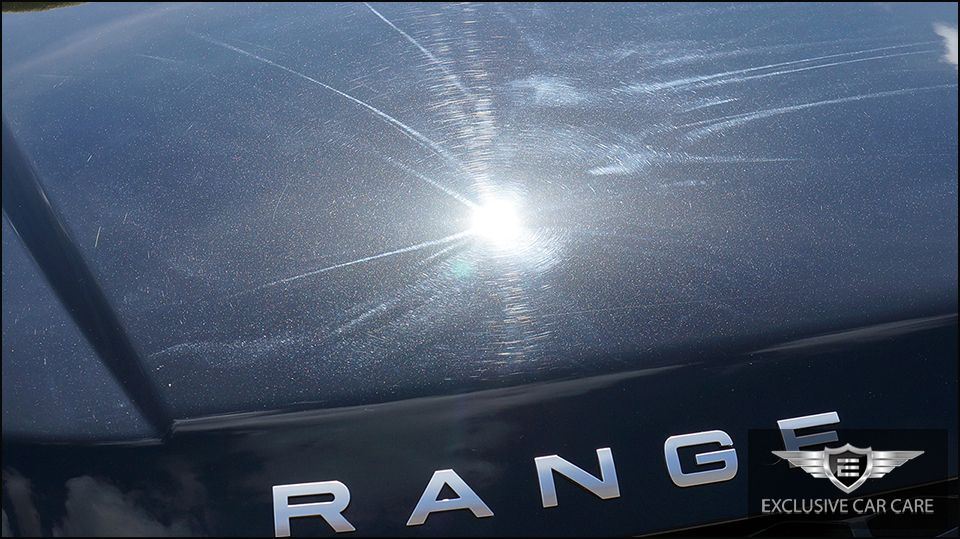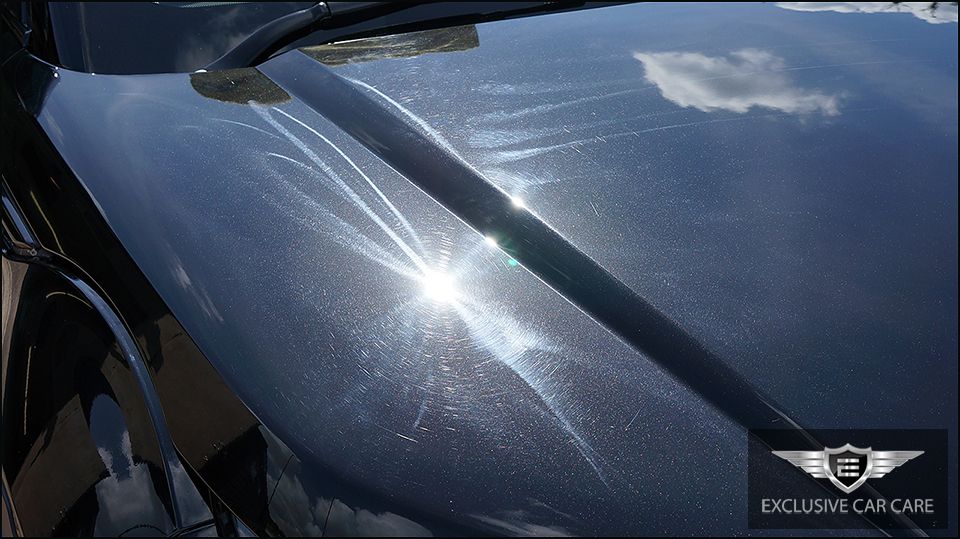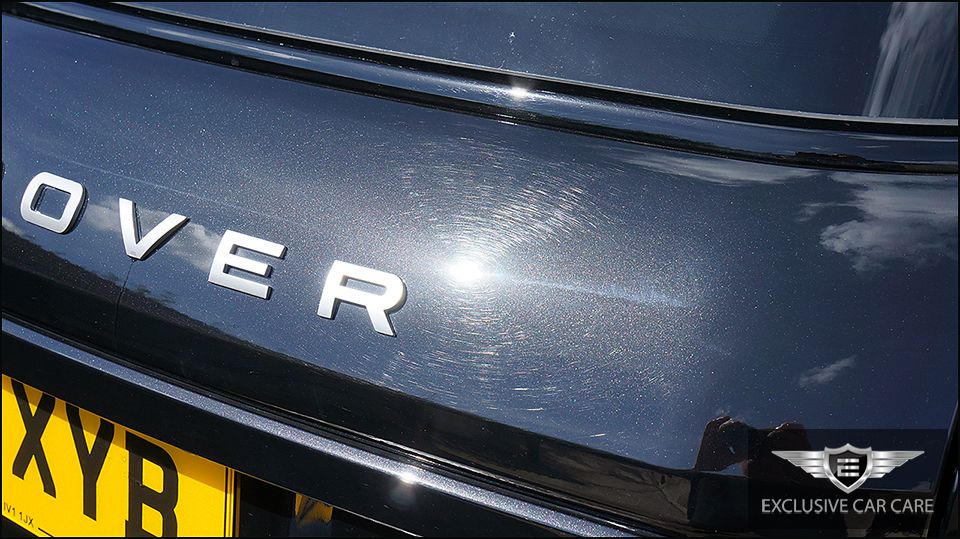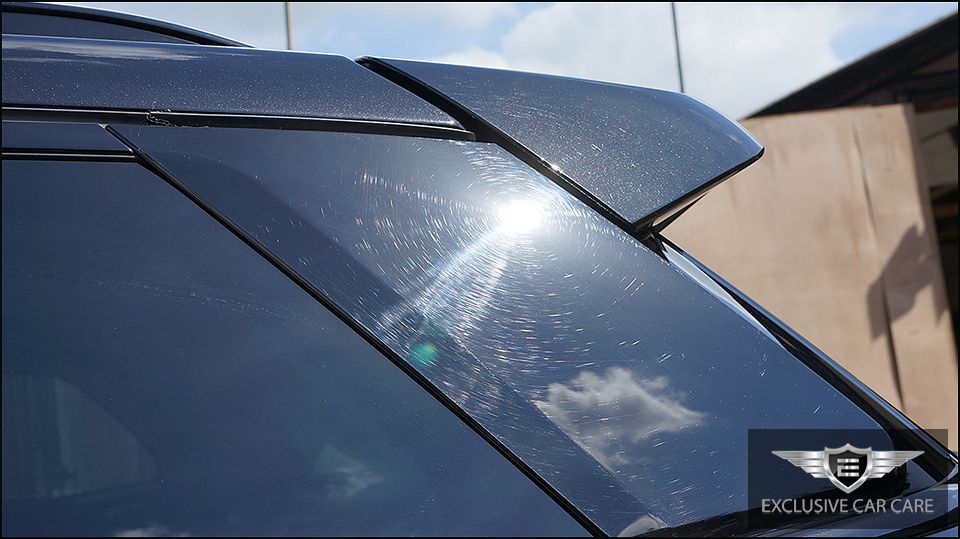 If you are looking to use a detailer I would suggest doing your homework and find a company with a proven track record. Ask around. Get references. How long have they been in business? Can they show you their work? Do they have testimonials that can attest to their skills? Are they familiar with your type of vehicle? Lastly, make sure they have proper insurance in place that will cover your vehicle in case of damage.
You will find below some "before & after" shots during the correction/machine polishing stages that we had to carry out to completely remove the mess the previous detailing left.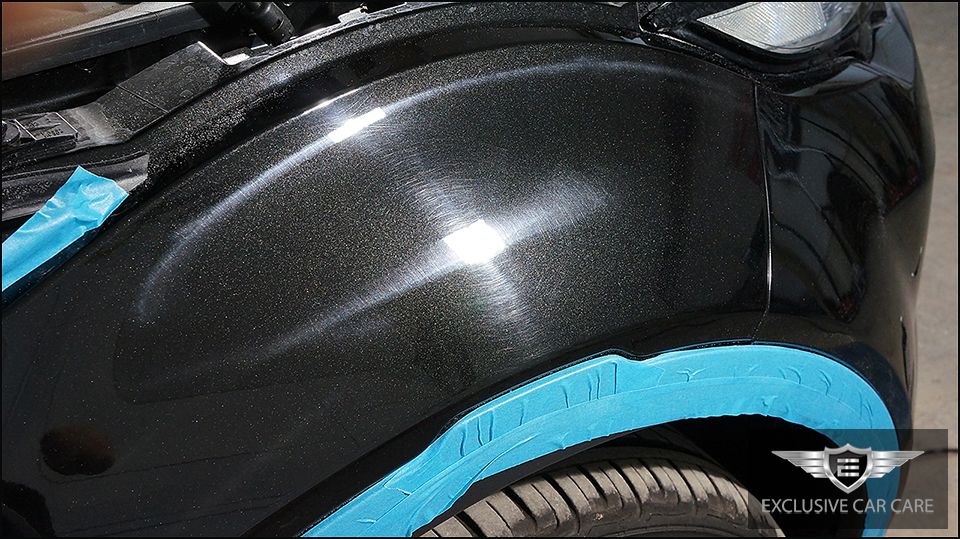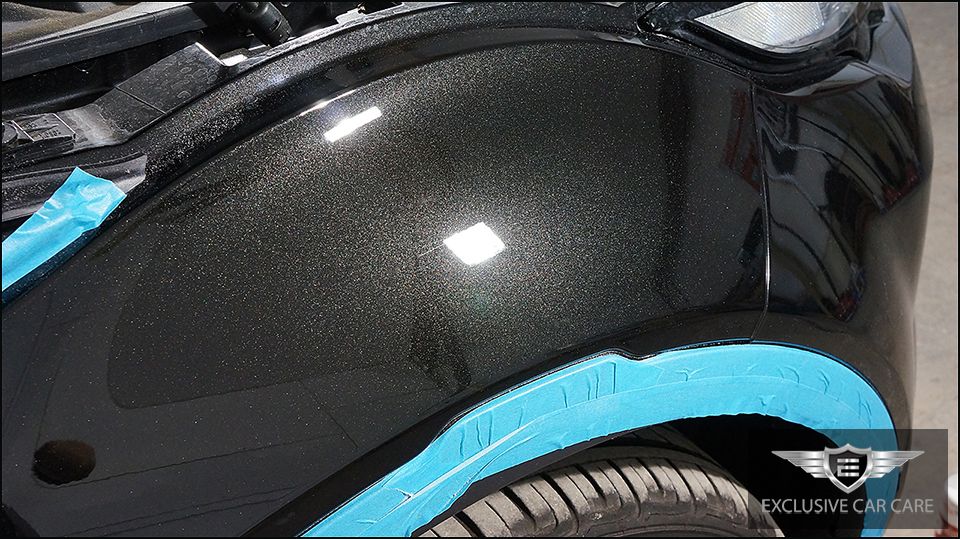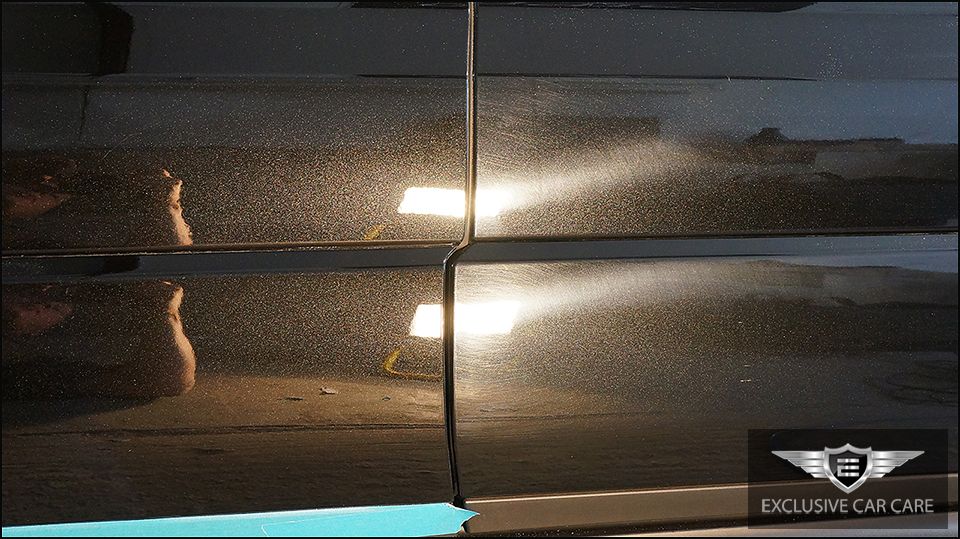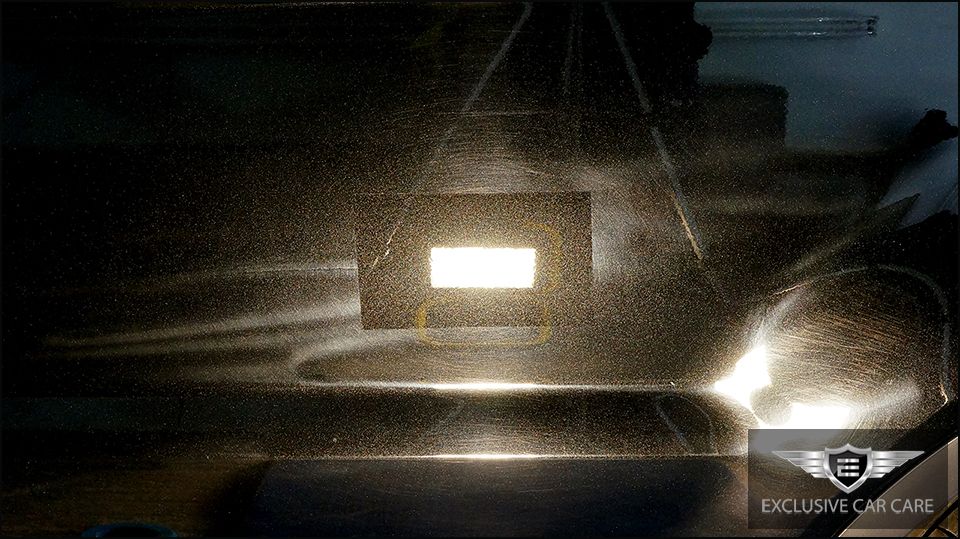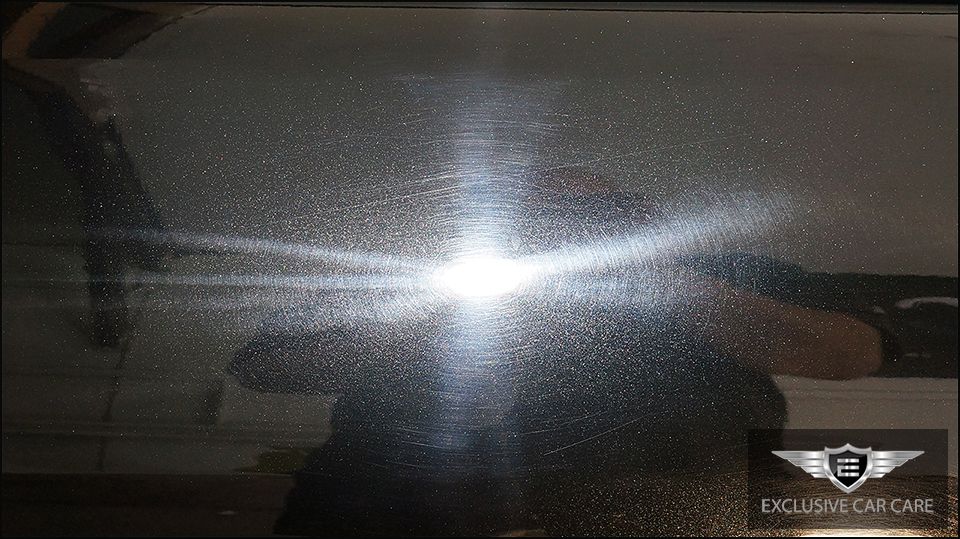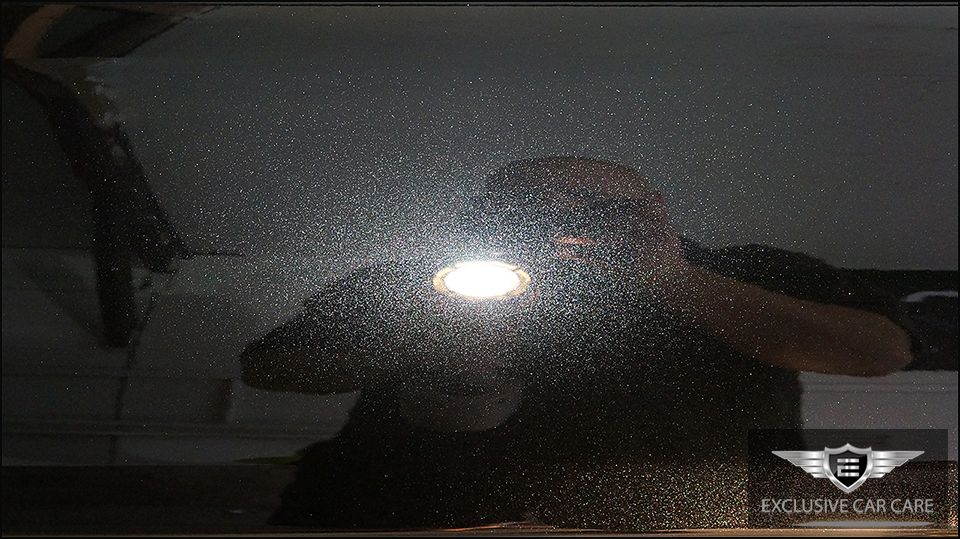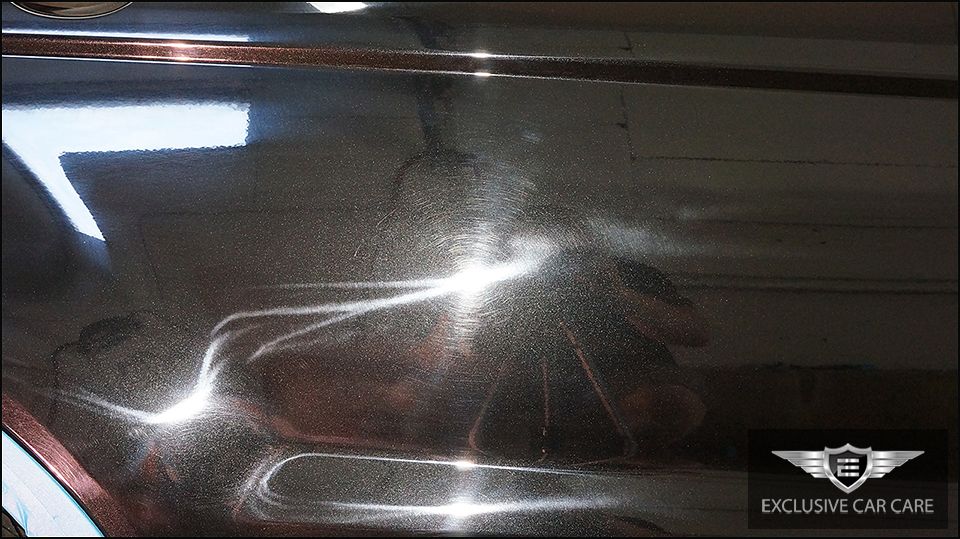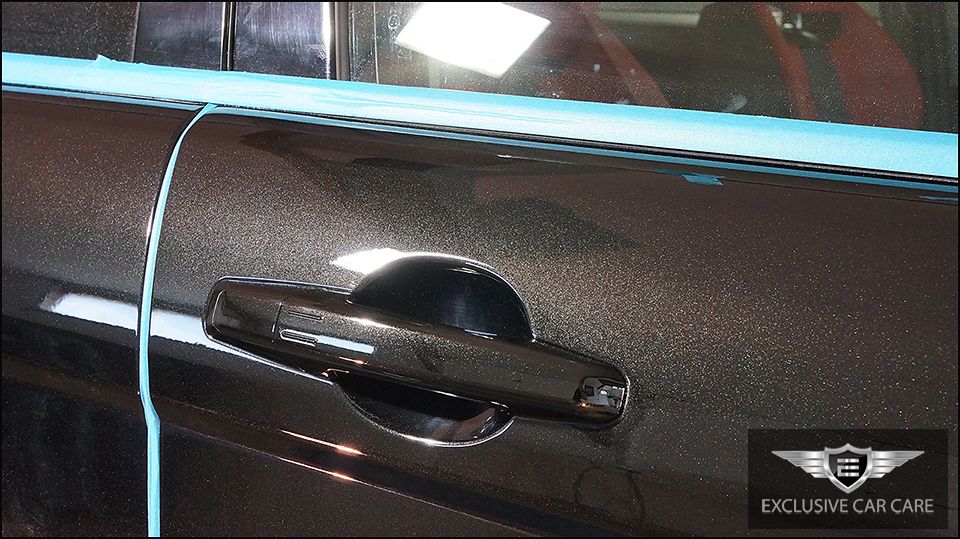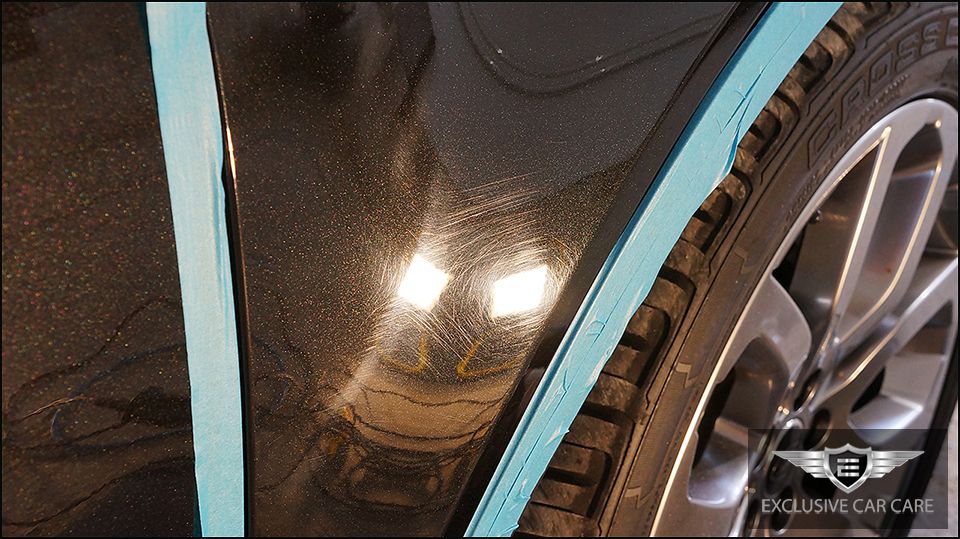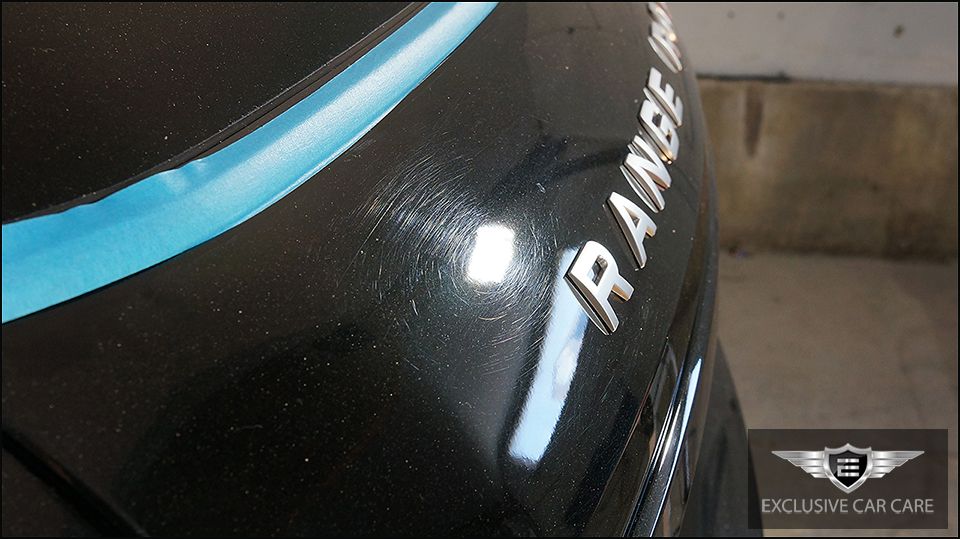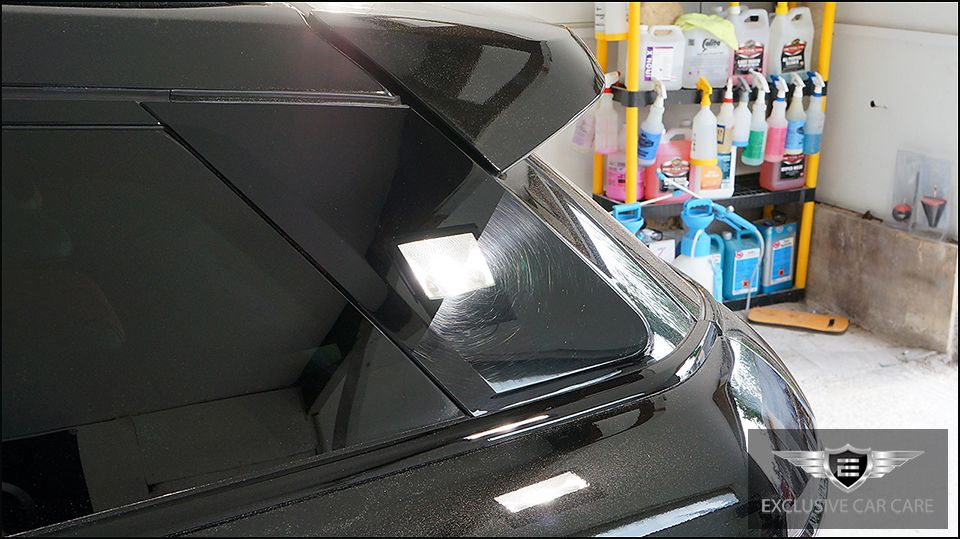 Final stage of machine polishing carried out to refine the finish.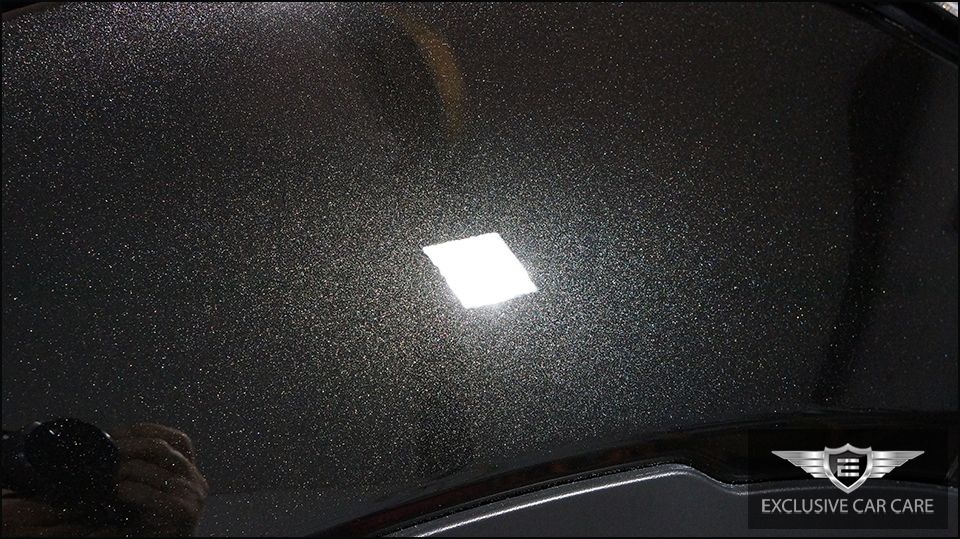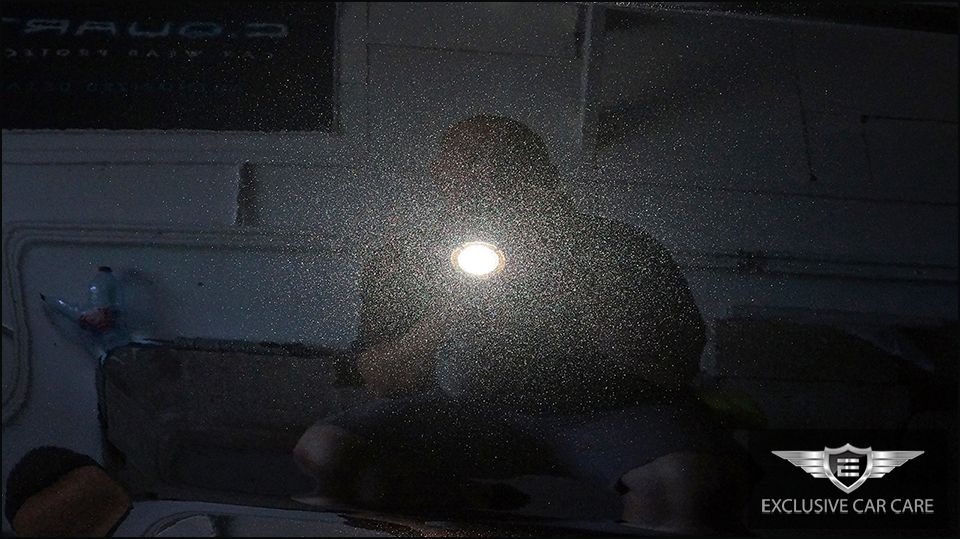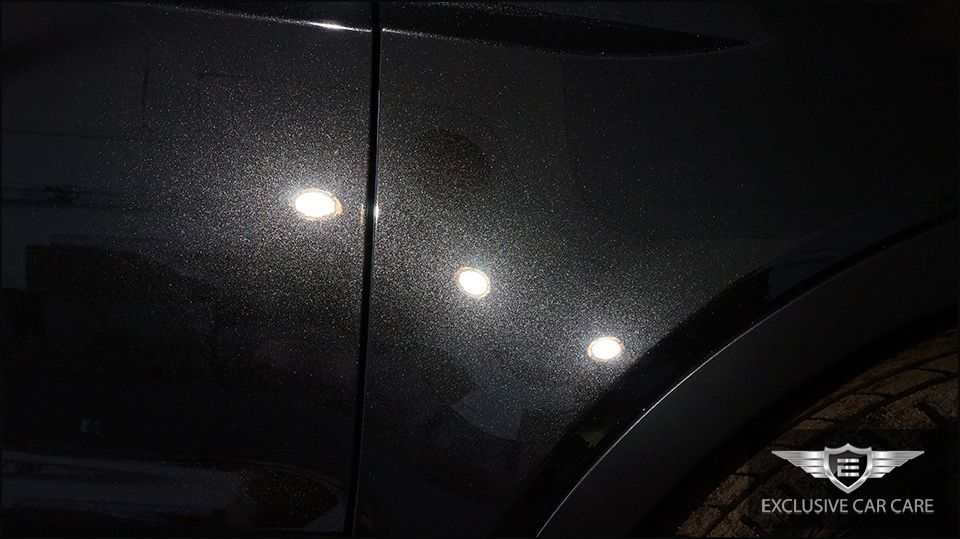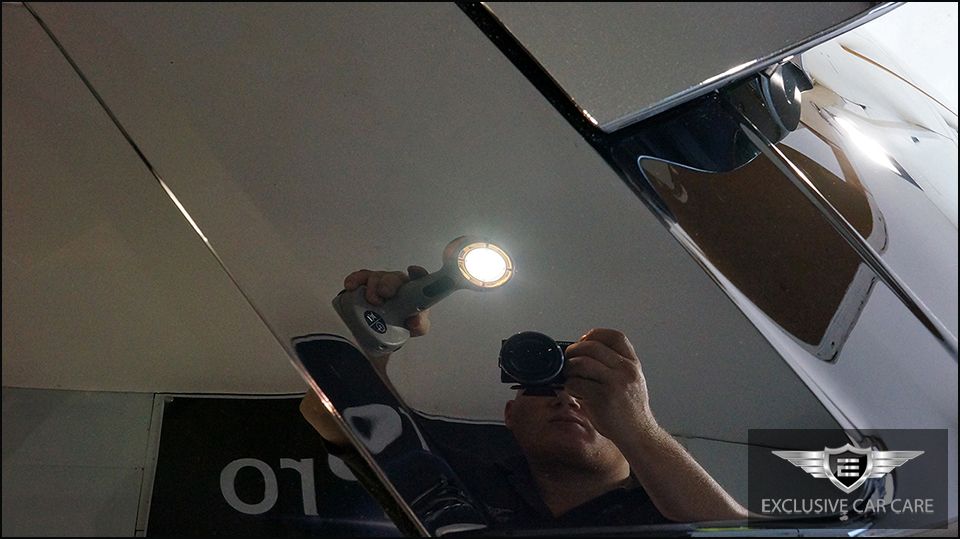 With all the machine polishing stages complete the entire vehicle was given a thorough final wipe down with Spies Hecker 7010 panel wipe in preparation for a base coat of Gtechniq C1. This was then topped with 2 coats of Gtechniq Exo the following day.
Glass was sealed with Gtechniq G1, tyres dressed with T1 and sealed with C5. Exterior plastics treated with C4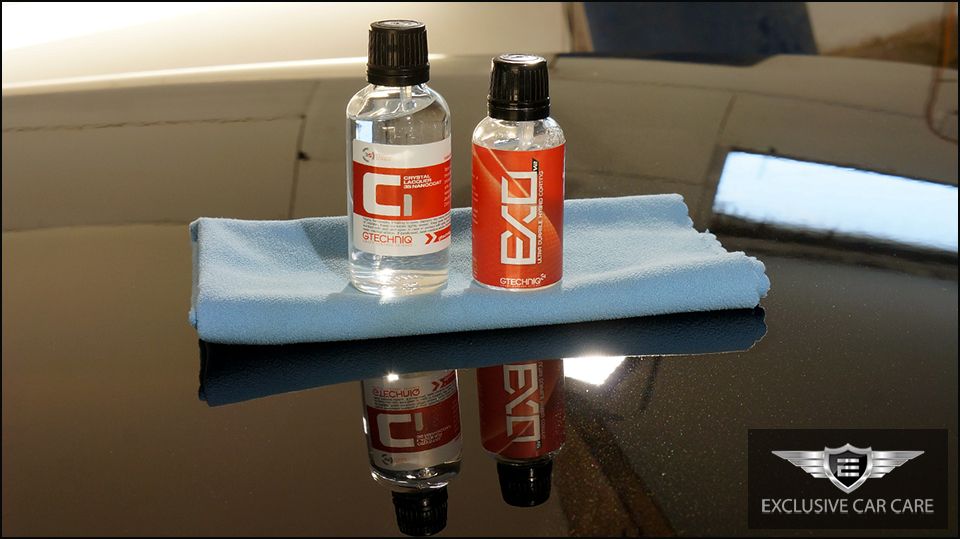 And the end result….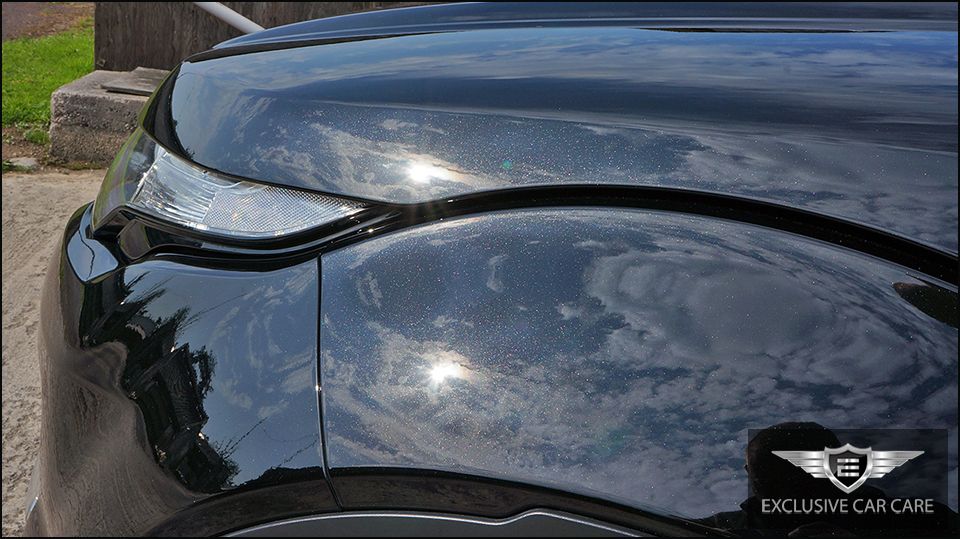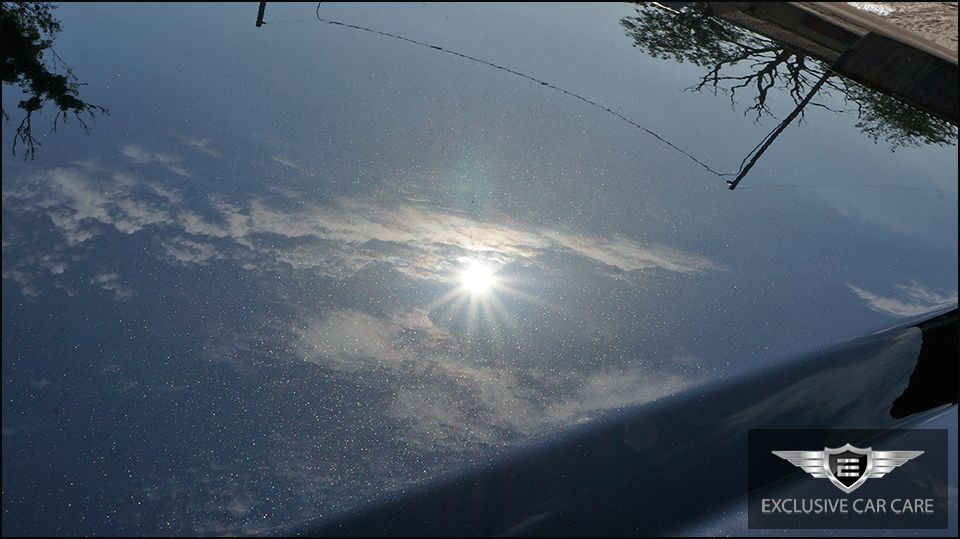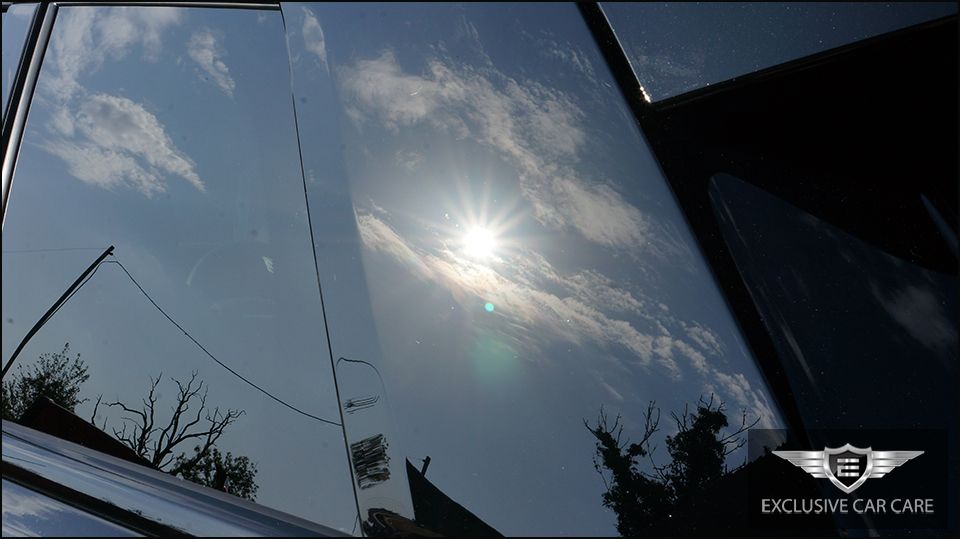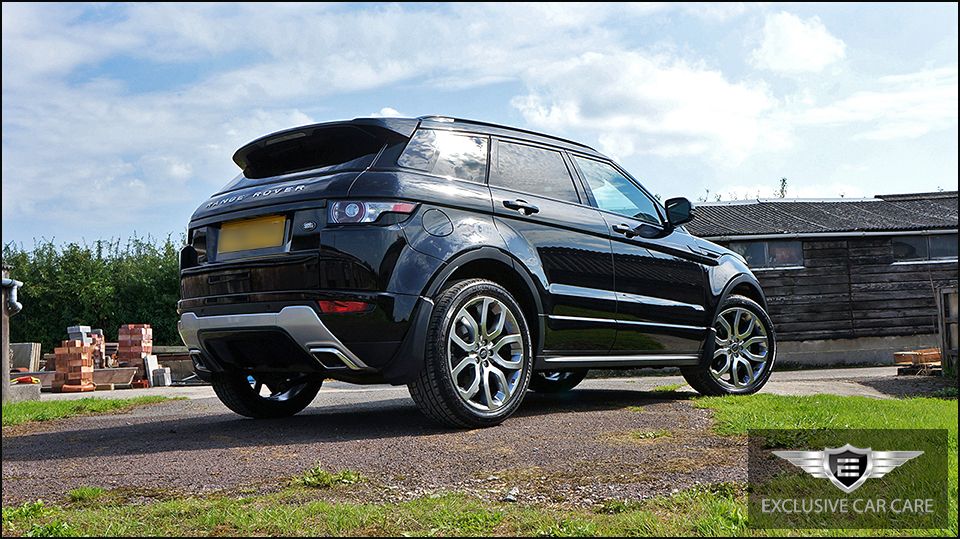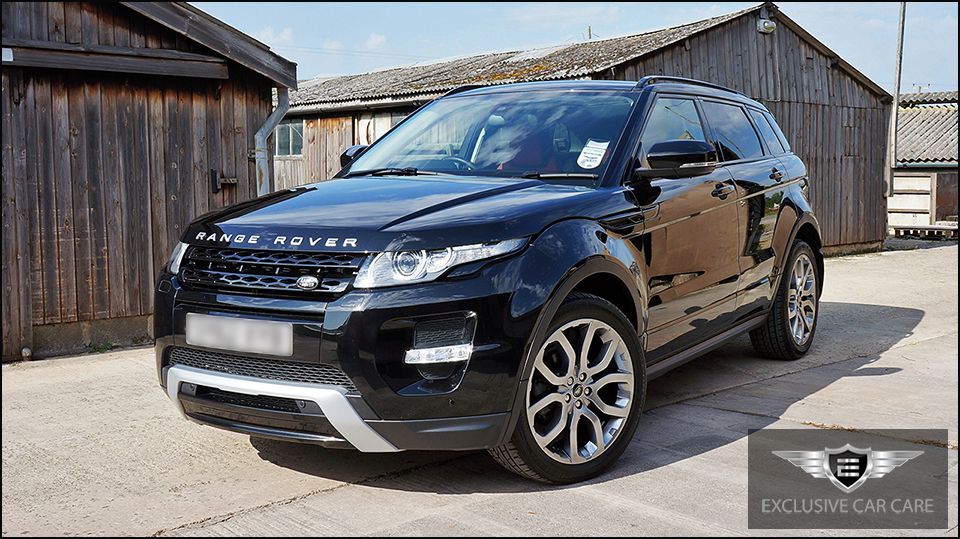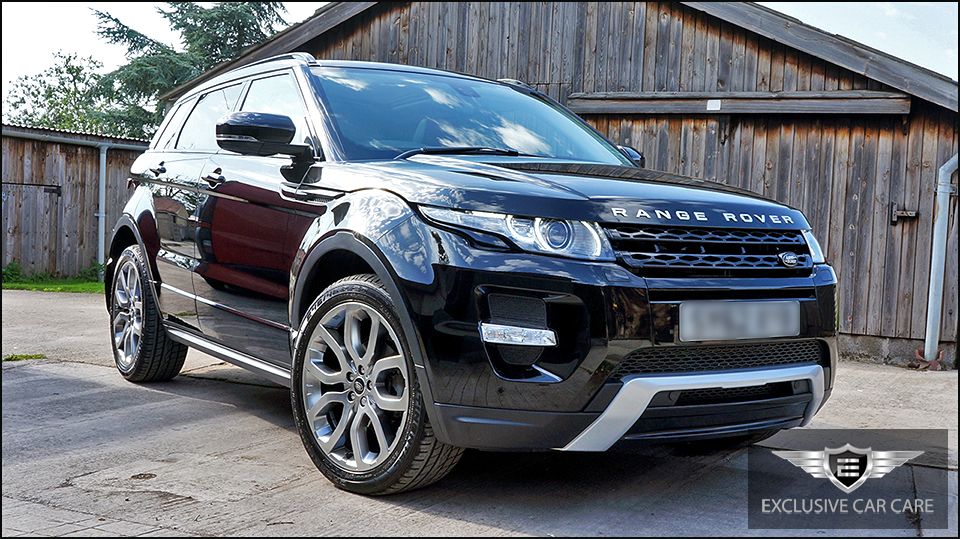 If your looking to have a similar level of detail performed by a highly skilled professional detailer please get in touch and we will gladly discuss options available.
Thanks for reading!