Here we have a 2018 Nissan GTR that a returning customer had purchased second hand from a small independent dealer, with the car having relatively low mileage the customer wanted to protect the Katsura Orange paintwork from getting any more stone chip damage so booked the car in with us for full coverage of Xpel Ultimate Plus Paint Protection Film.
The paintwork was in good order as the supplying dealer had the car machine polished and ceramic coated prior to my customer purchasing the car. However, I didn't want any issues with edges of the film lifting at some point due to the ceramic coating so a single stage machine polish was carried out to remove the coating and leave a bare base for the film to stick too.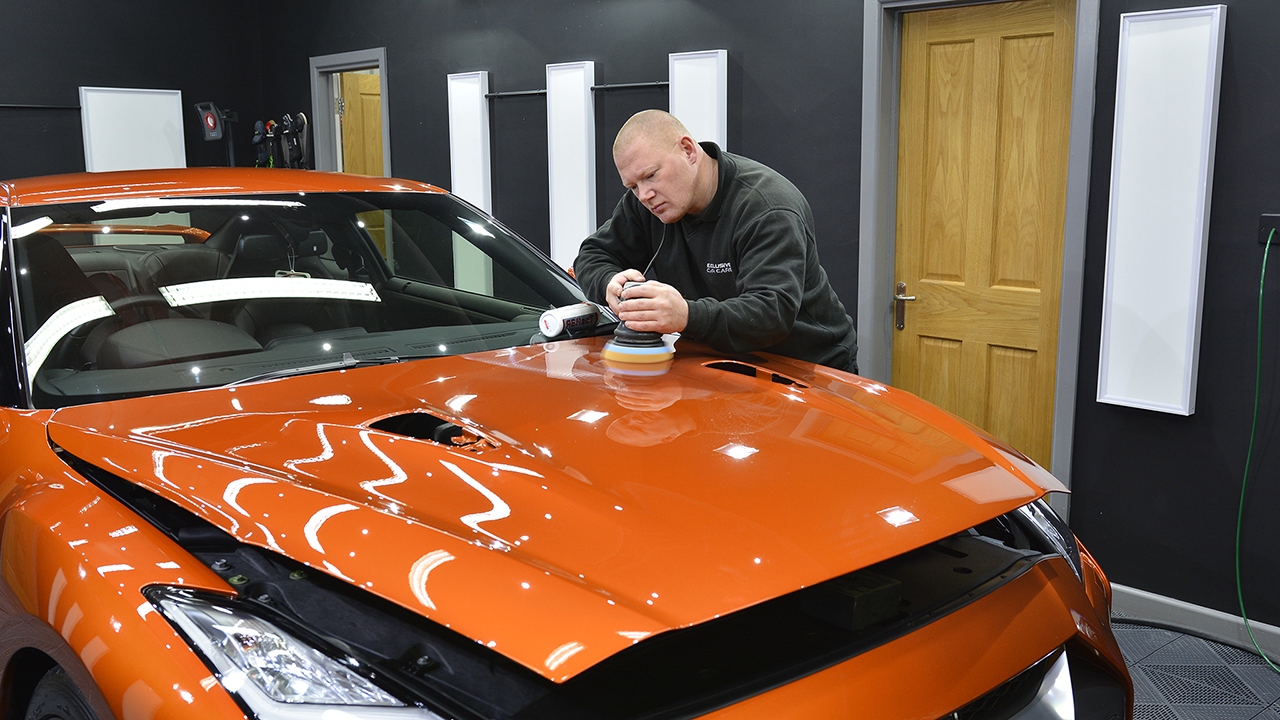 The rear badges on the boot lid were removed so film could be applied without the need for the badge cutouts on the templates. The badges would then be refitted over the top of the film which would leave a cleaner look with no visible edges around the badges.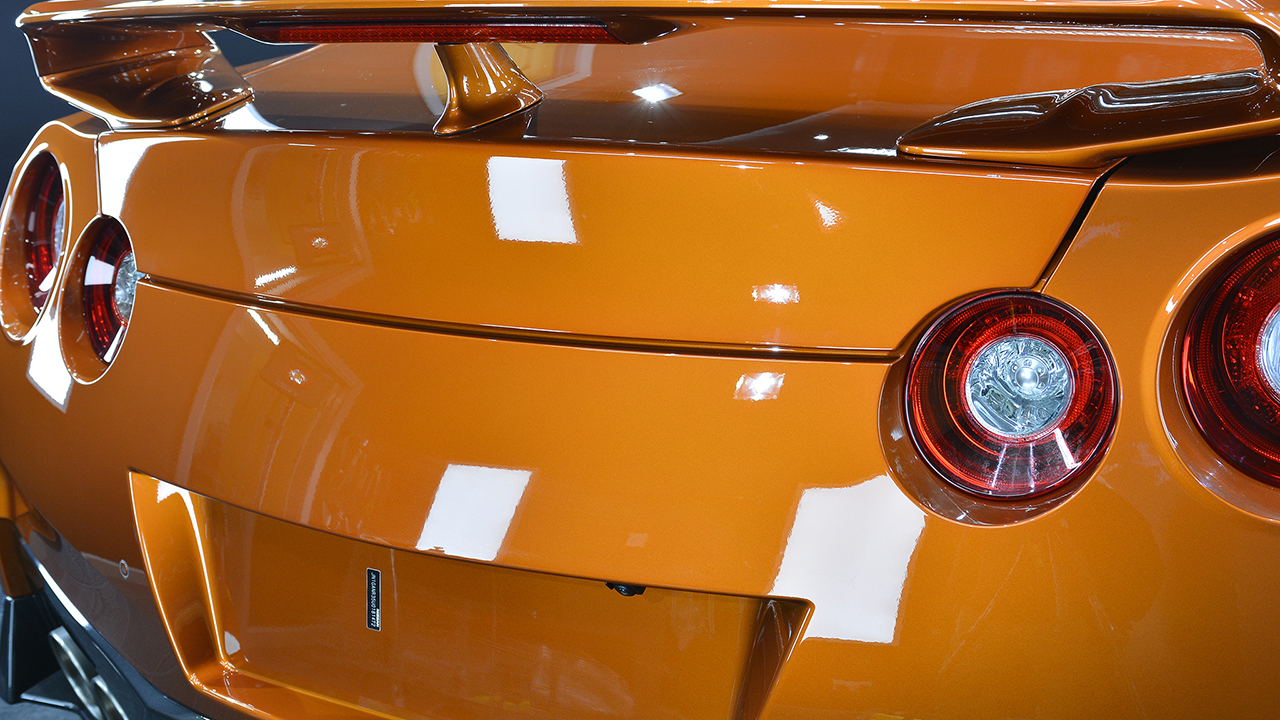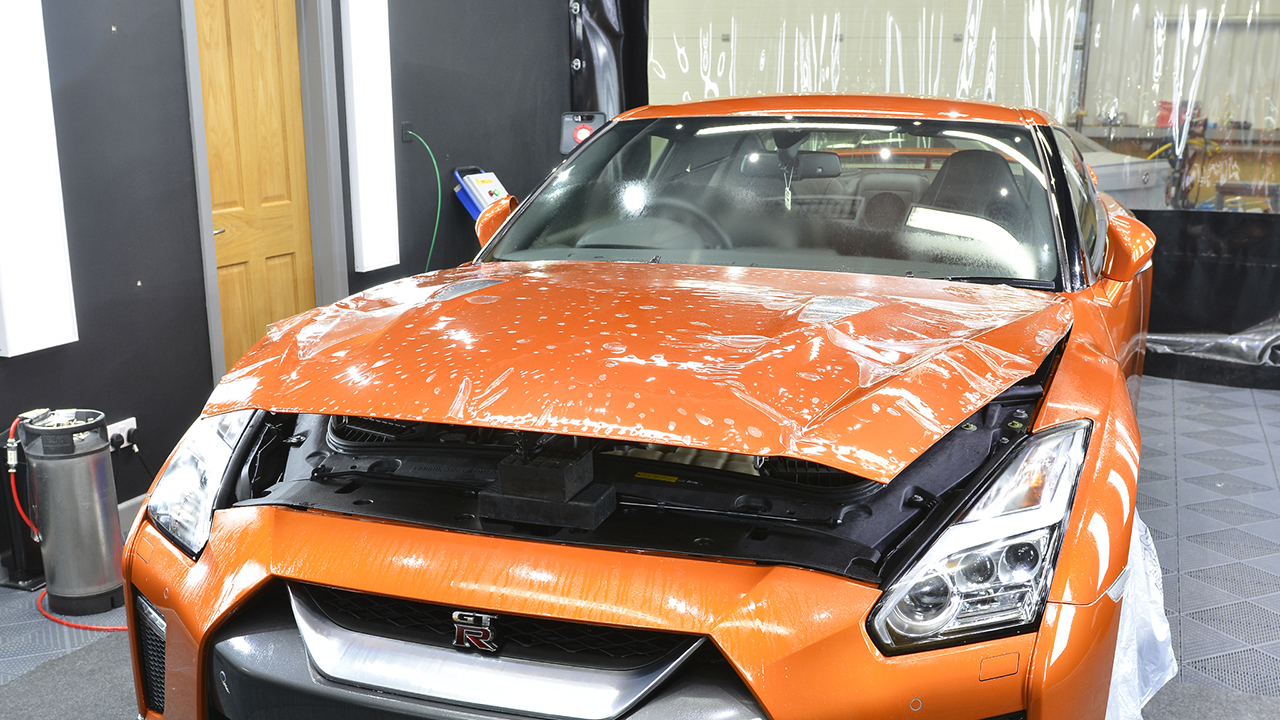 Film waiting to be trimmed back and wrapped, the edges would be hidden under the vents when they were re-installed for a cleaner look with less visible edges.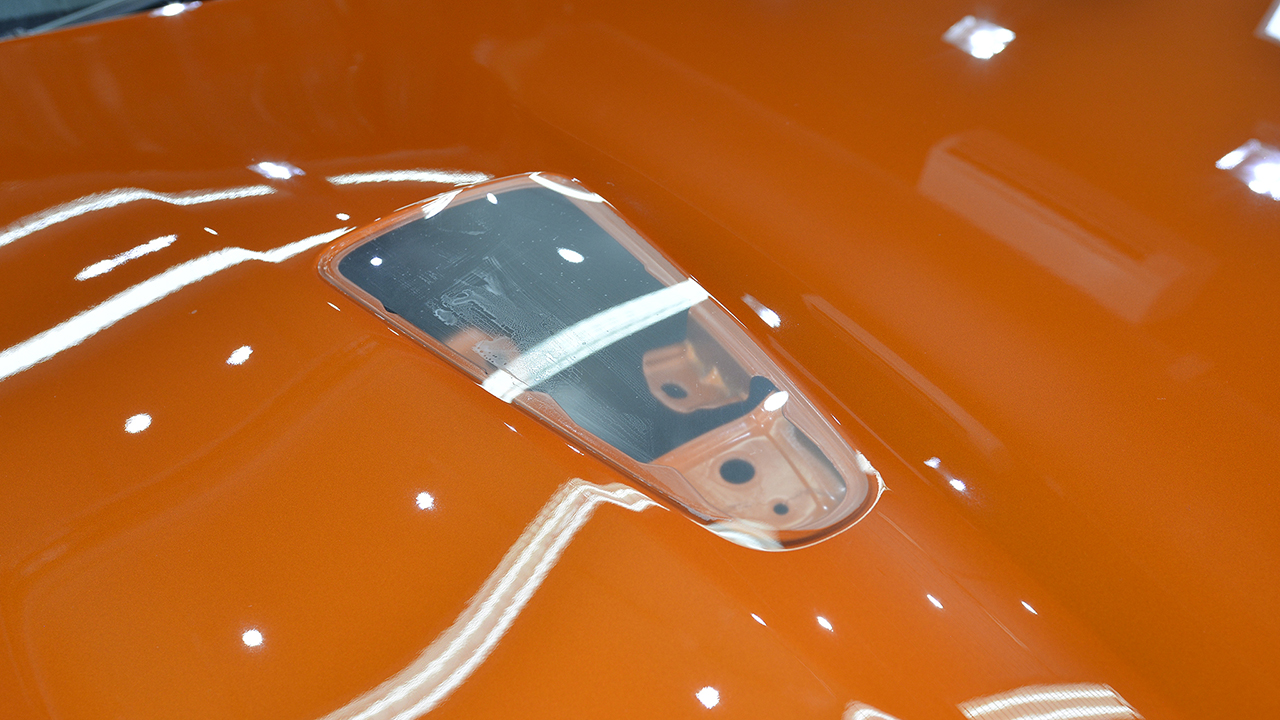 The film drying out before wrapping the edges under the bonnet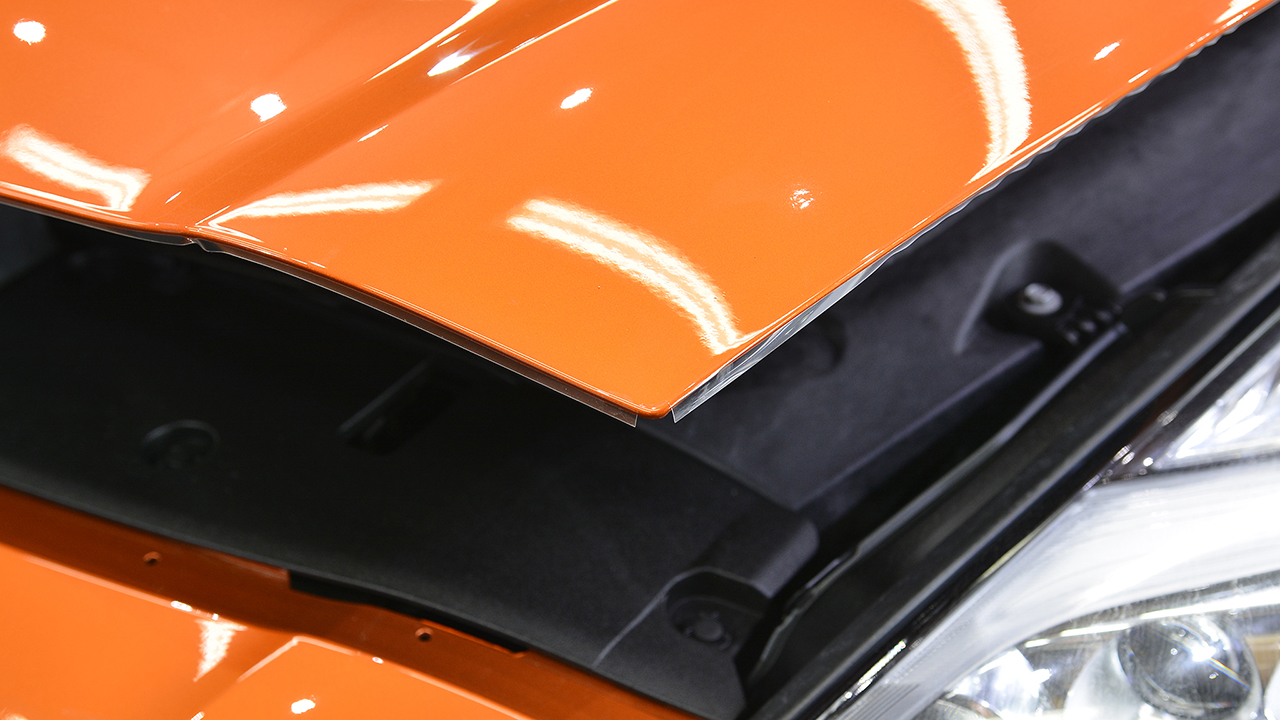 Bonnet vents re-fitted and then film applied to them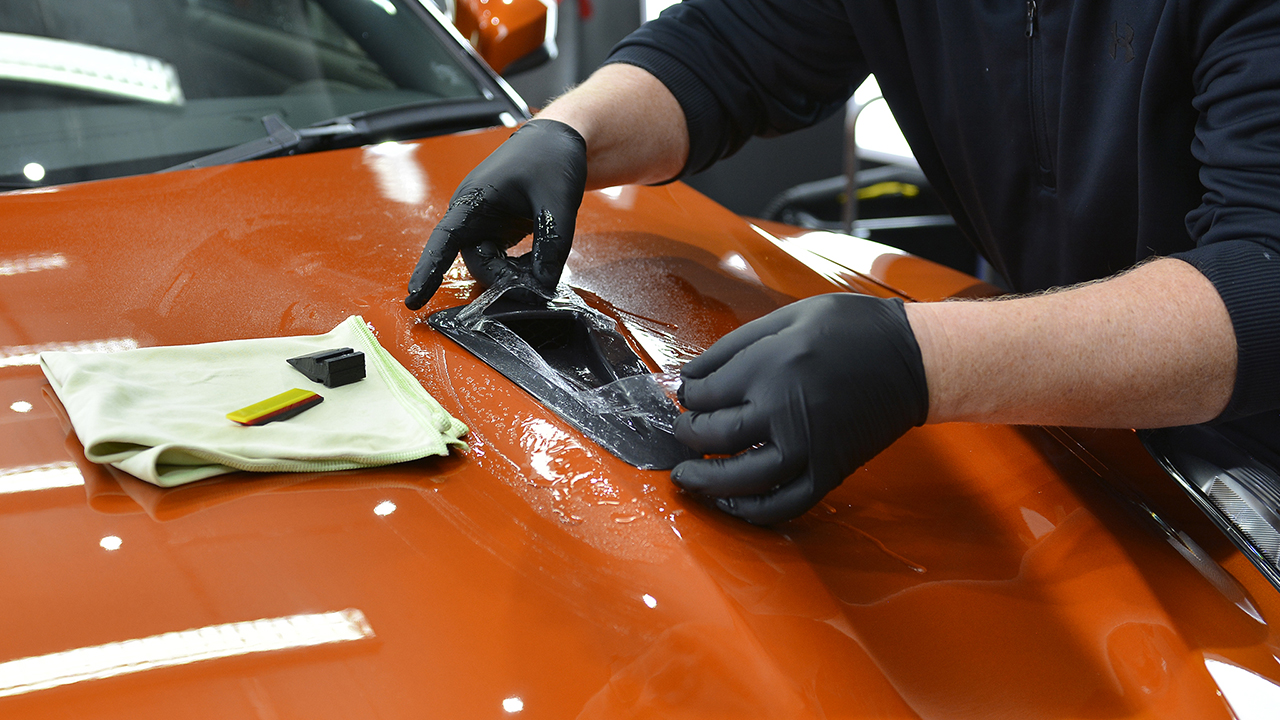 Passenger front wing in the process of having film applied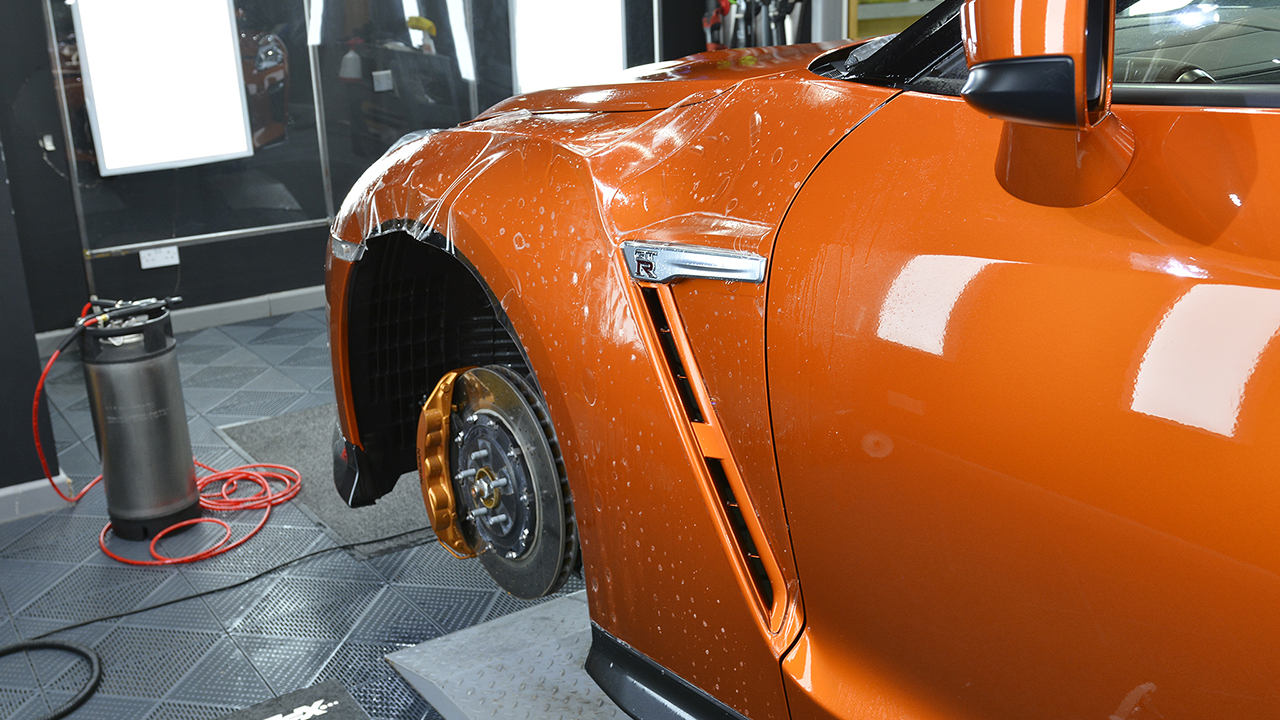 Film edge waiting to be wrapped into the engine bay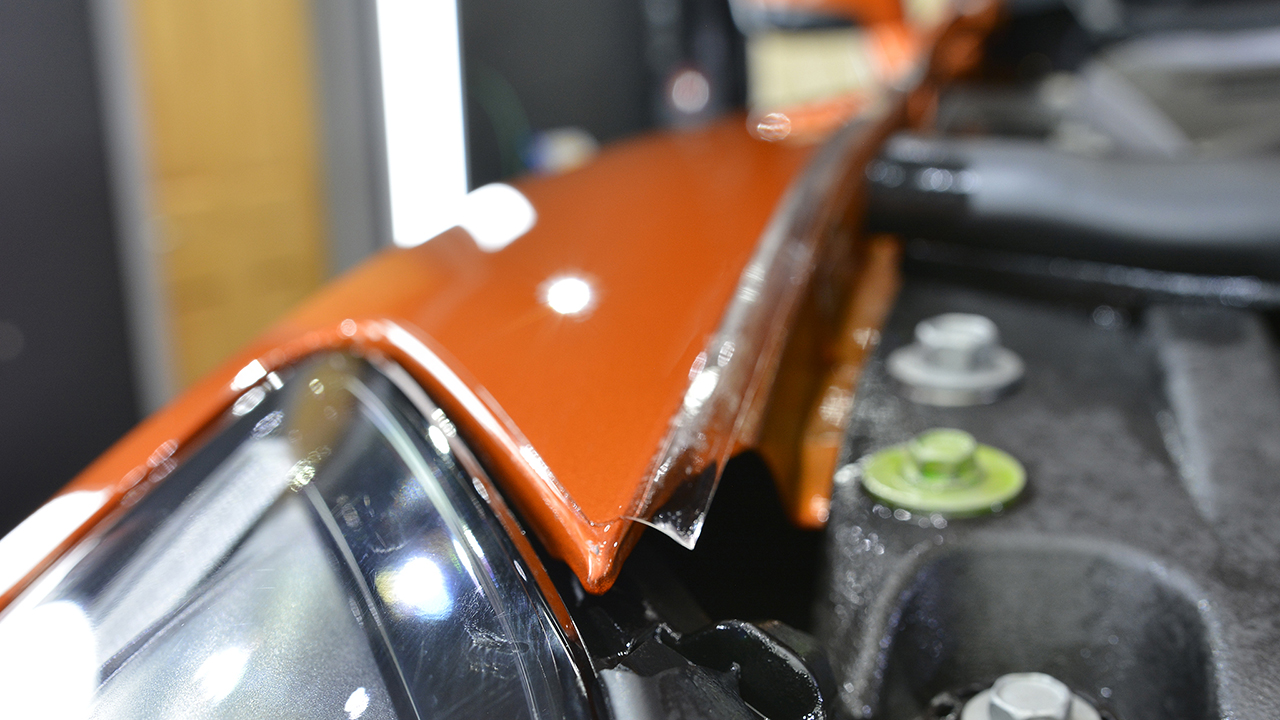 Bumper installation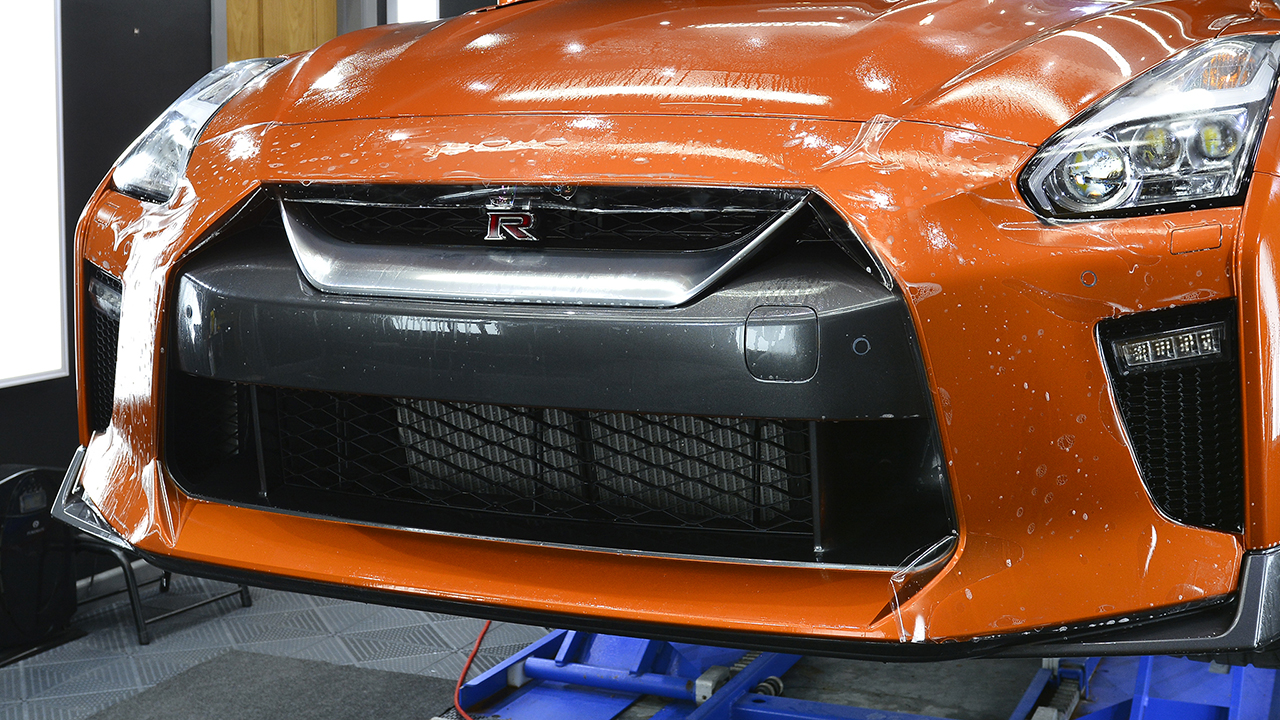 Film being applied to doors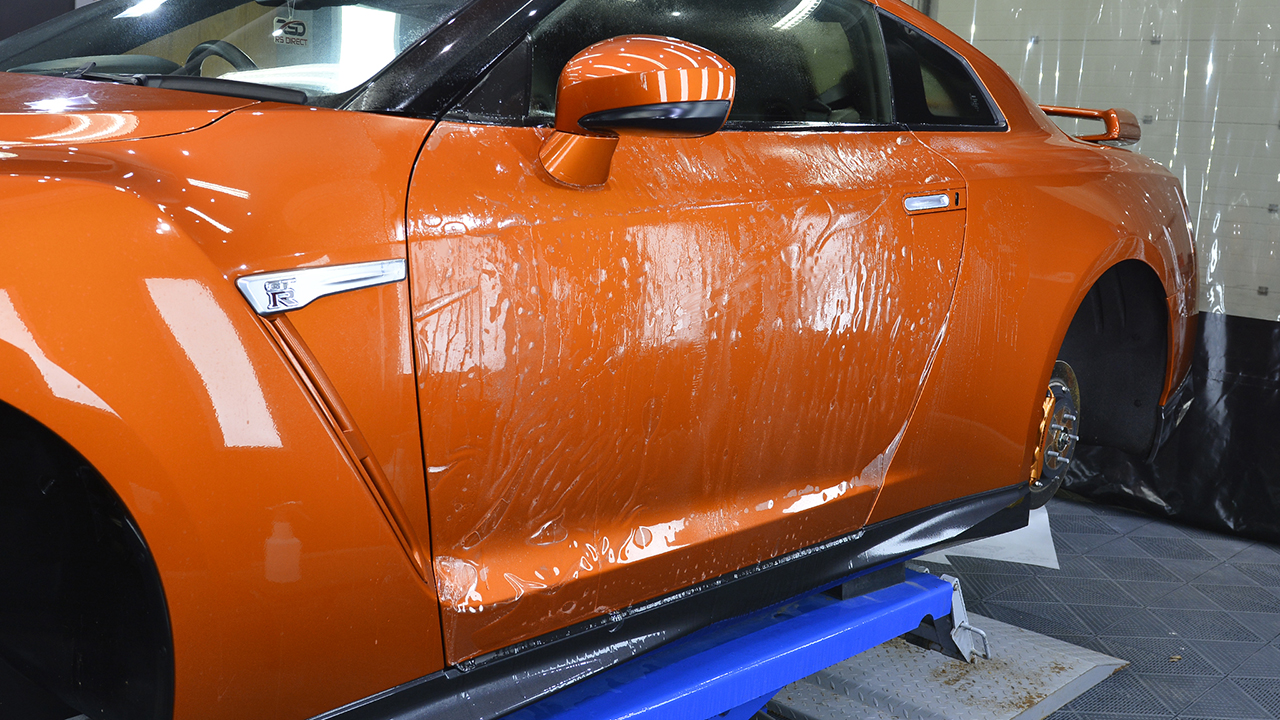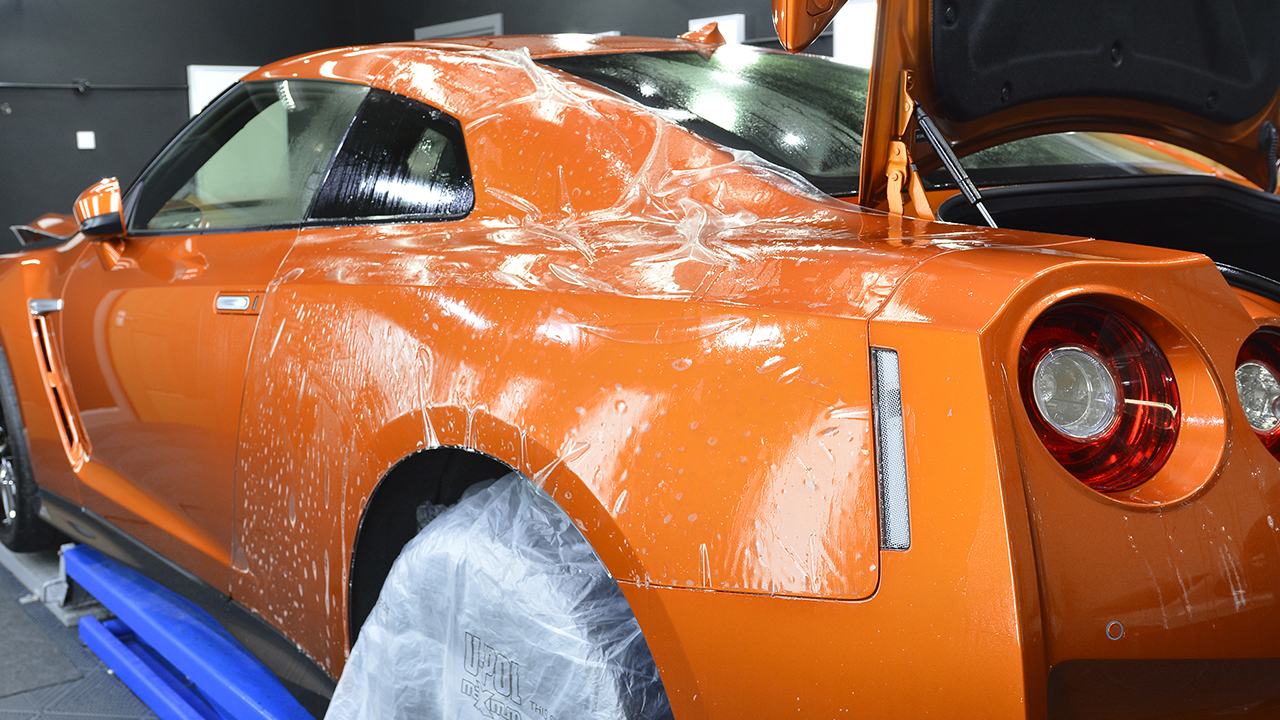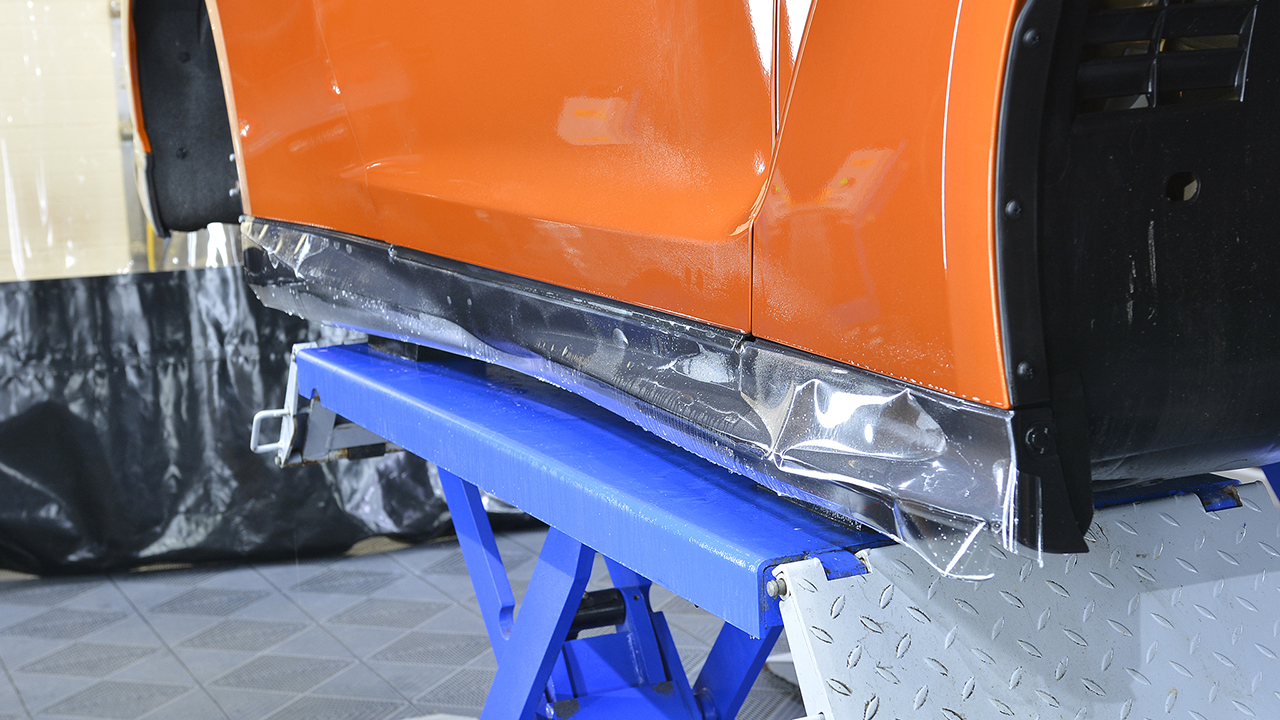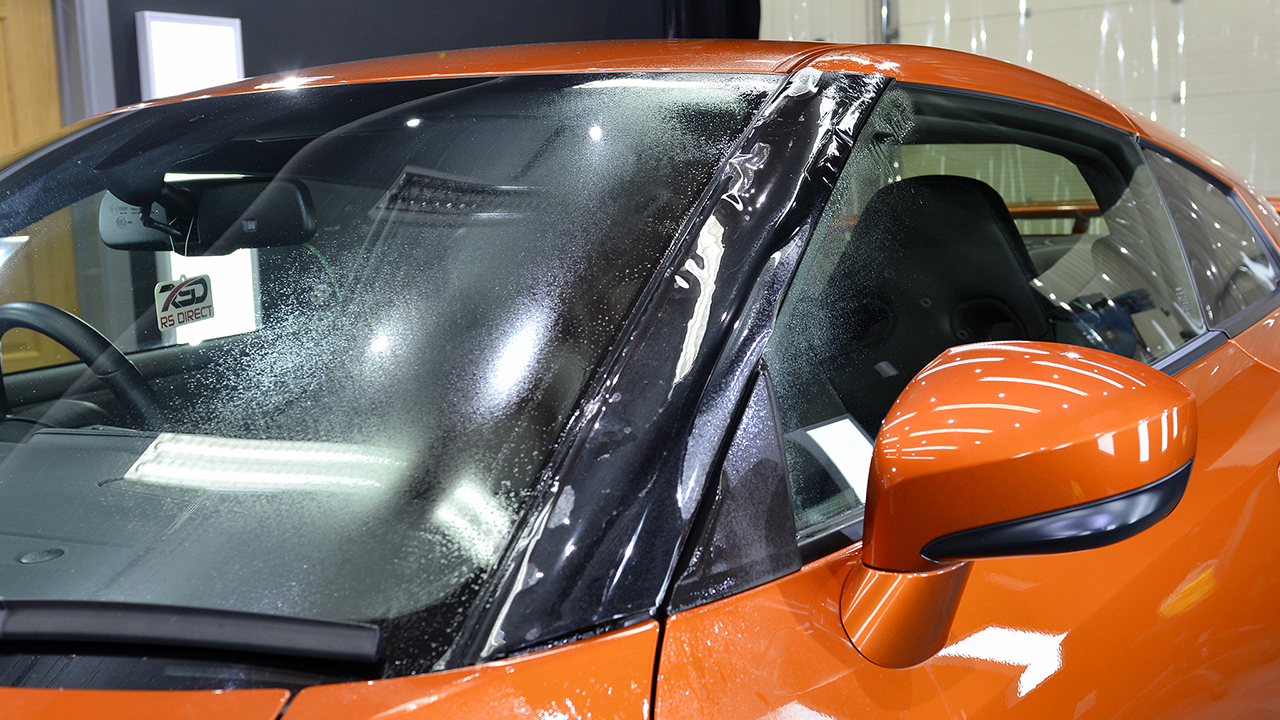 Film edges waiting to be wrapped underneath the boot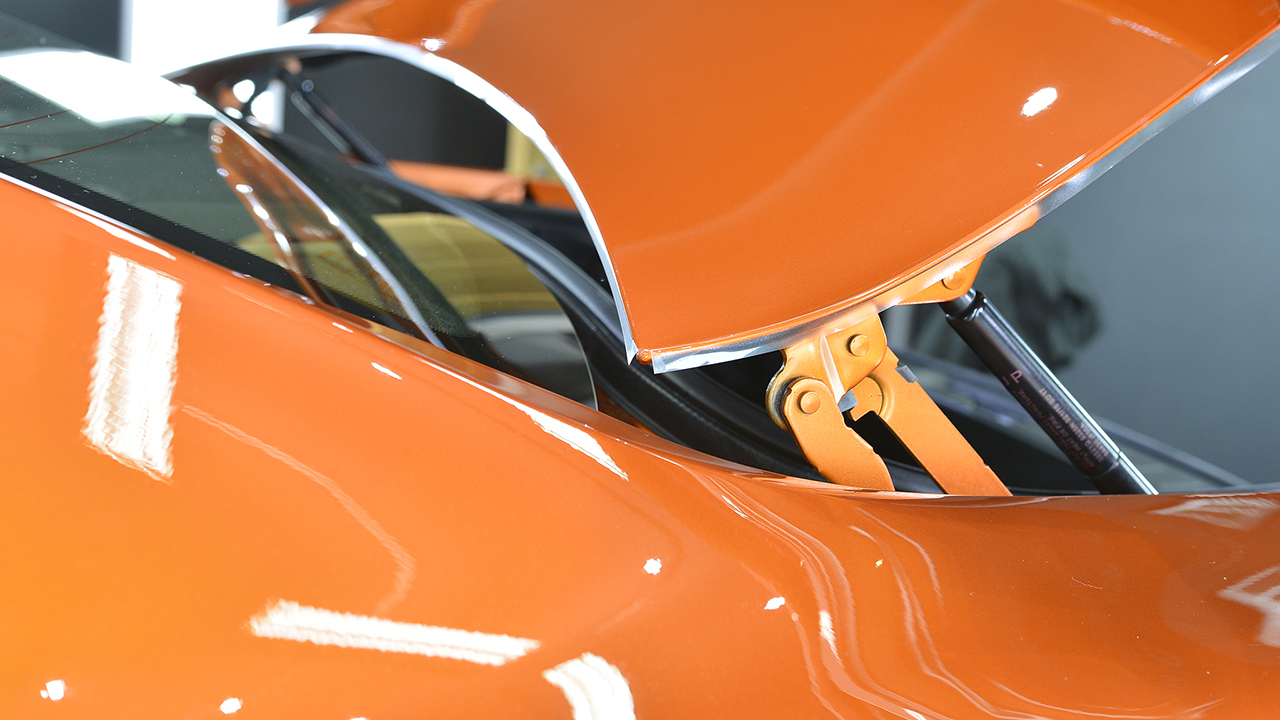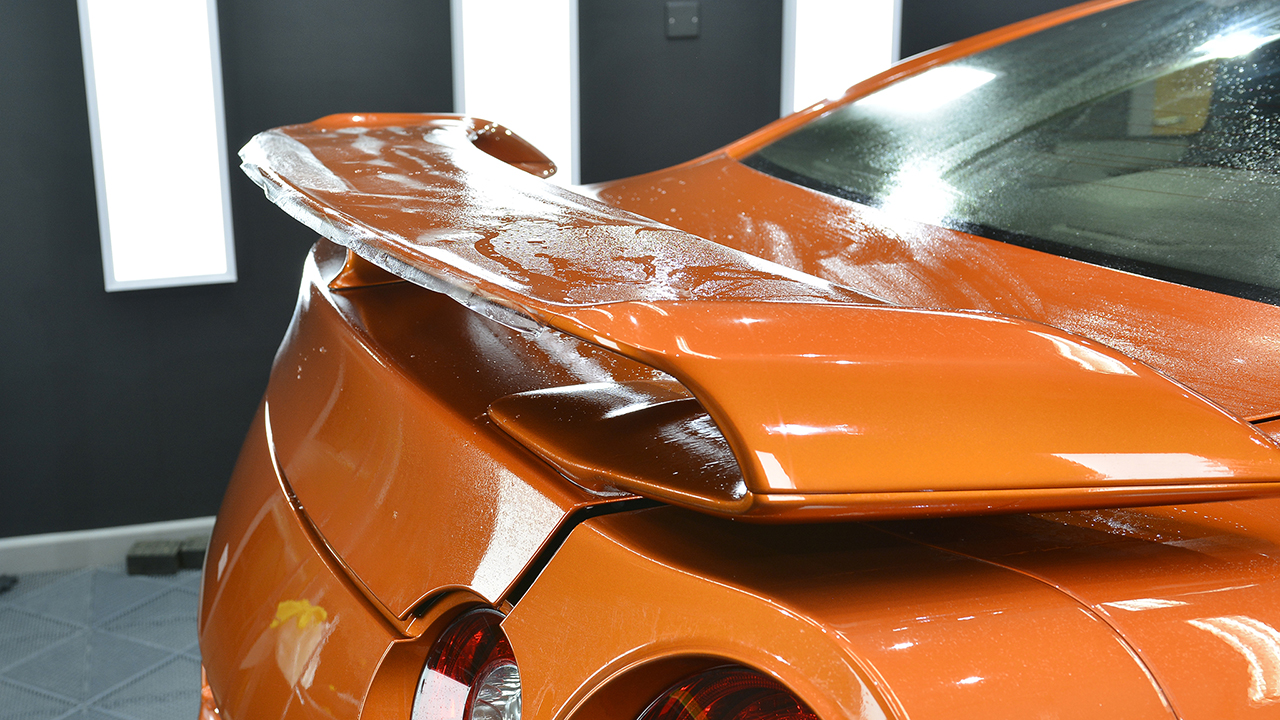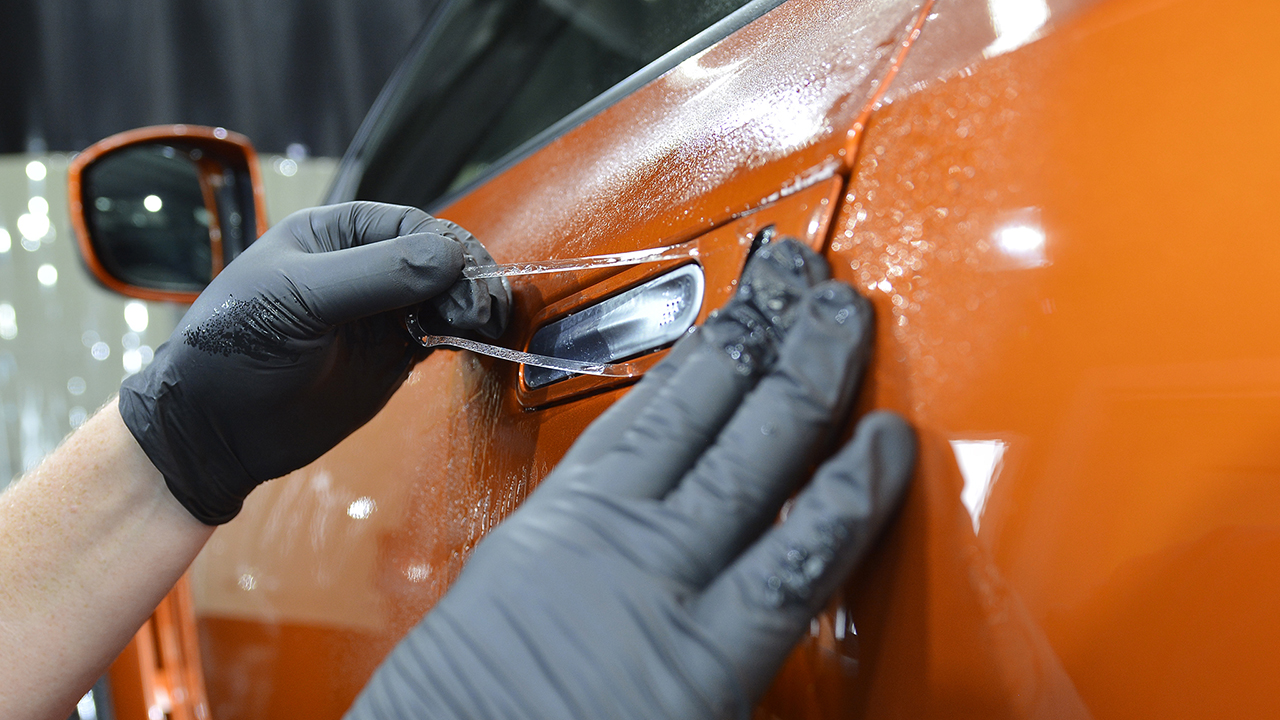 Badges re-applied on top of the film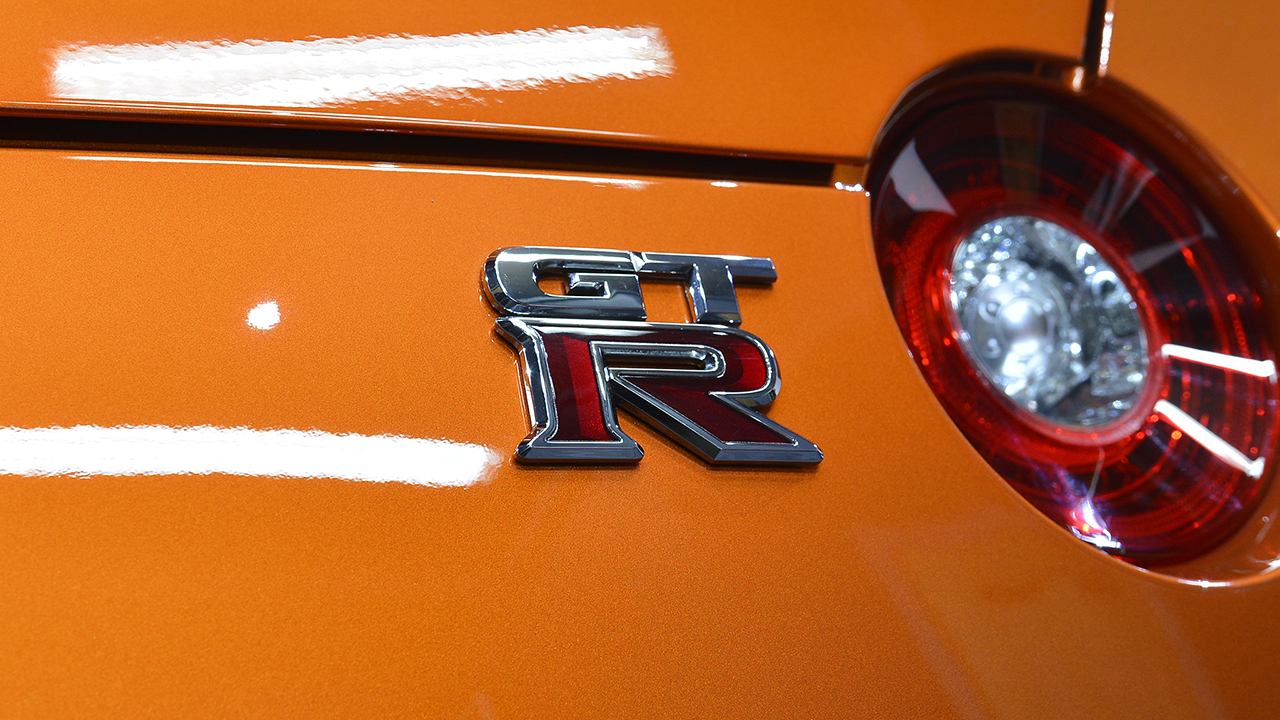 Once all the paint protection film was applied it was left to settle for 24 hours before it was protected with two coats of Gtechniq Ex0v4 Hybrid Coating. While the paint protection film is in place to protect the paint from road debris that causes stone chips & scratches, EXO will offer long term protection from UV and environmental damage while making regular wash maintenance very fast and easy.
The wheels, brake calipers and exhaust tips were coated with Gtechniq C5 Wheel Armour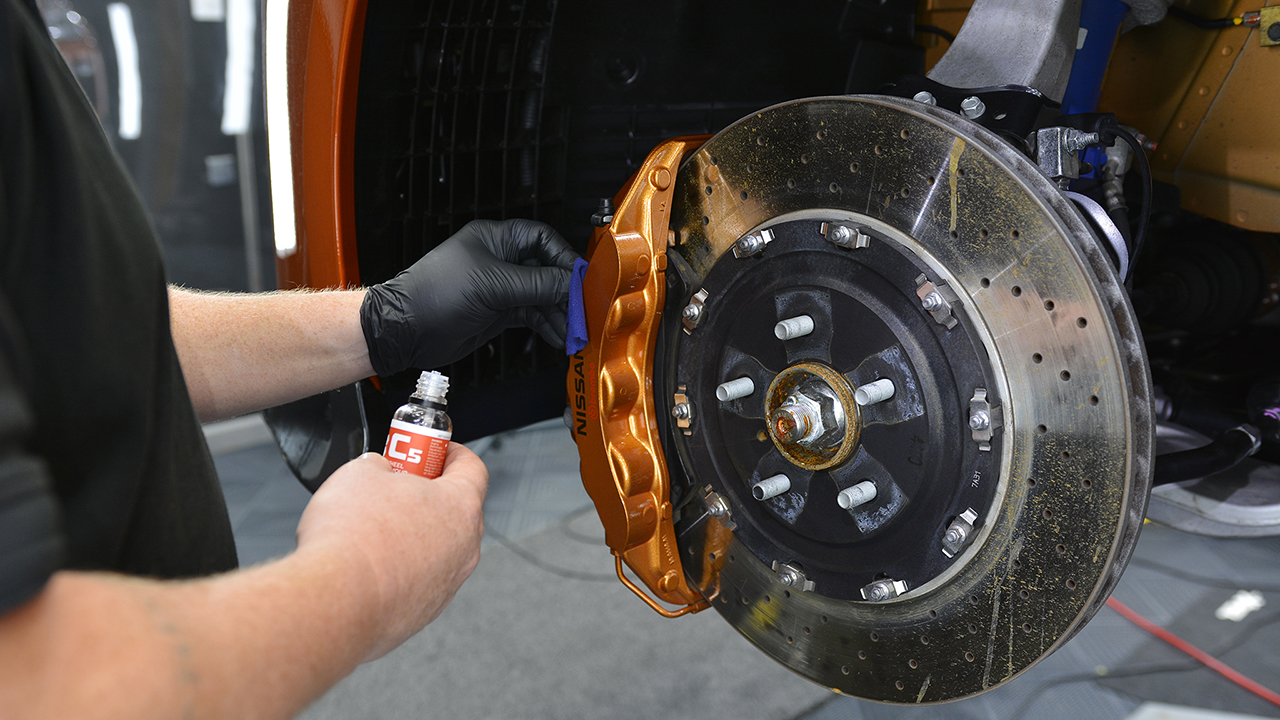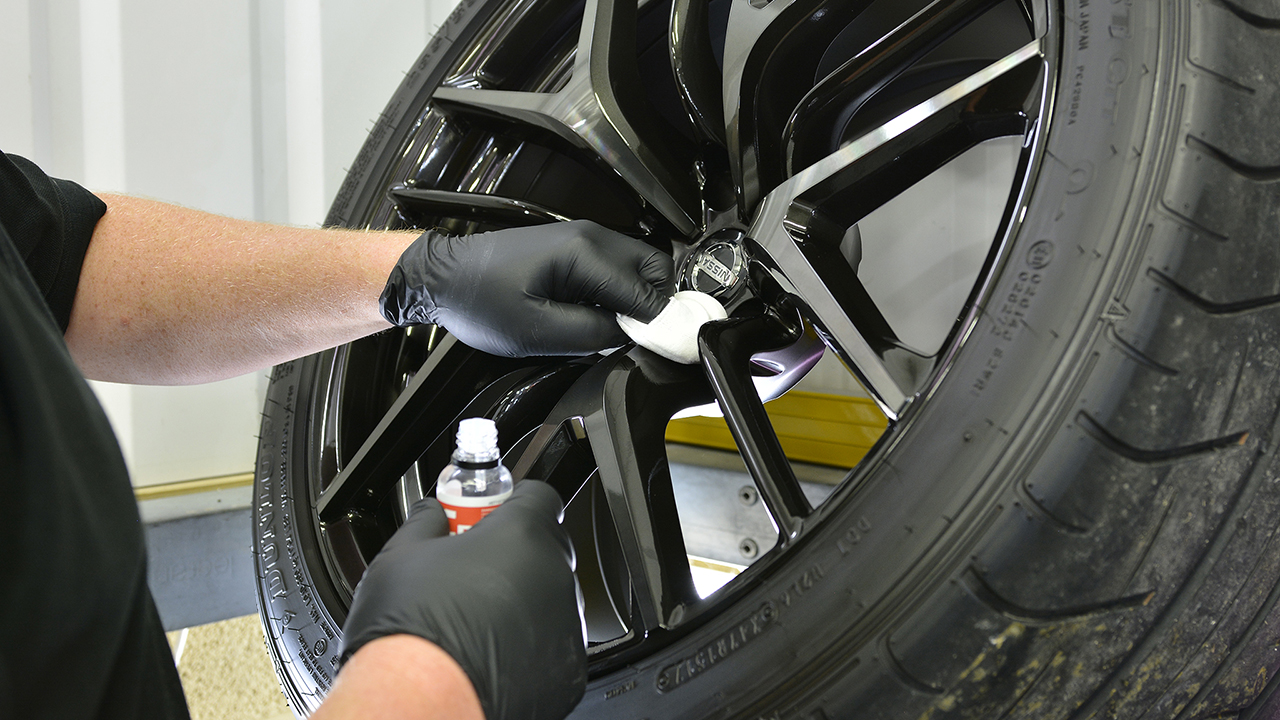 And the end result…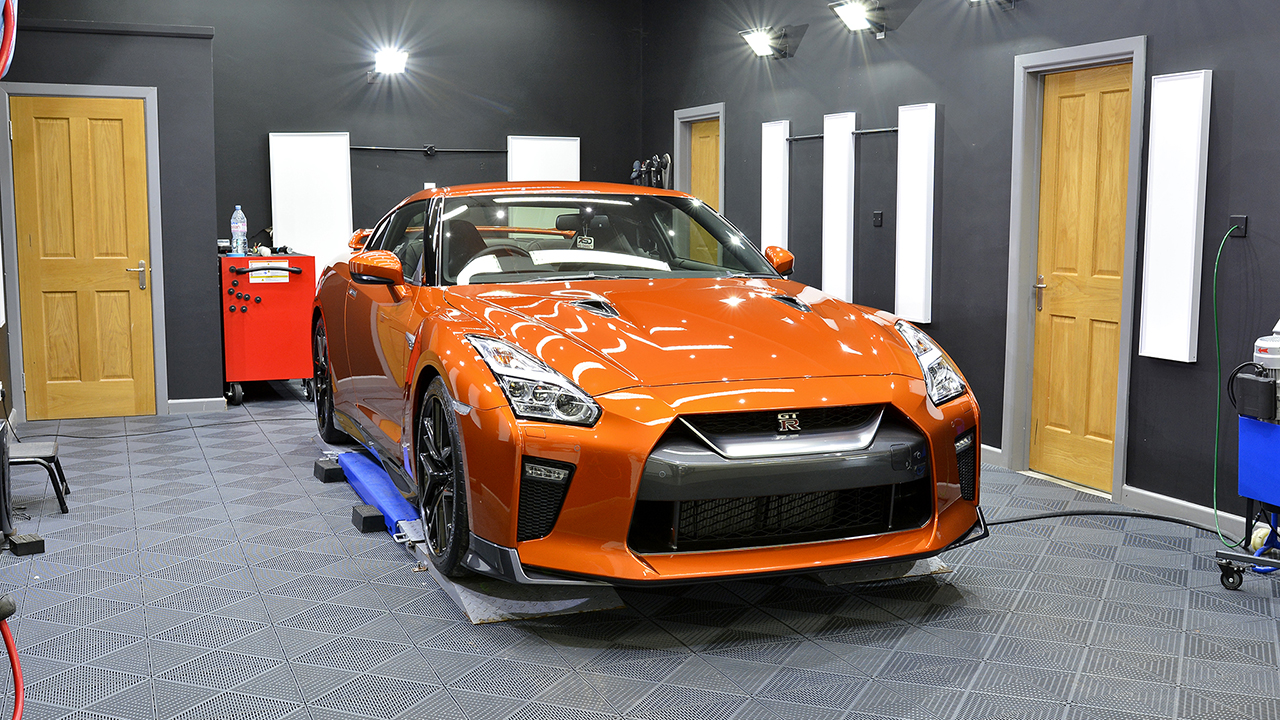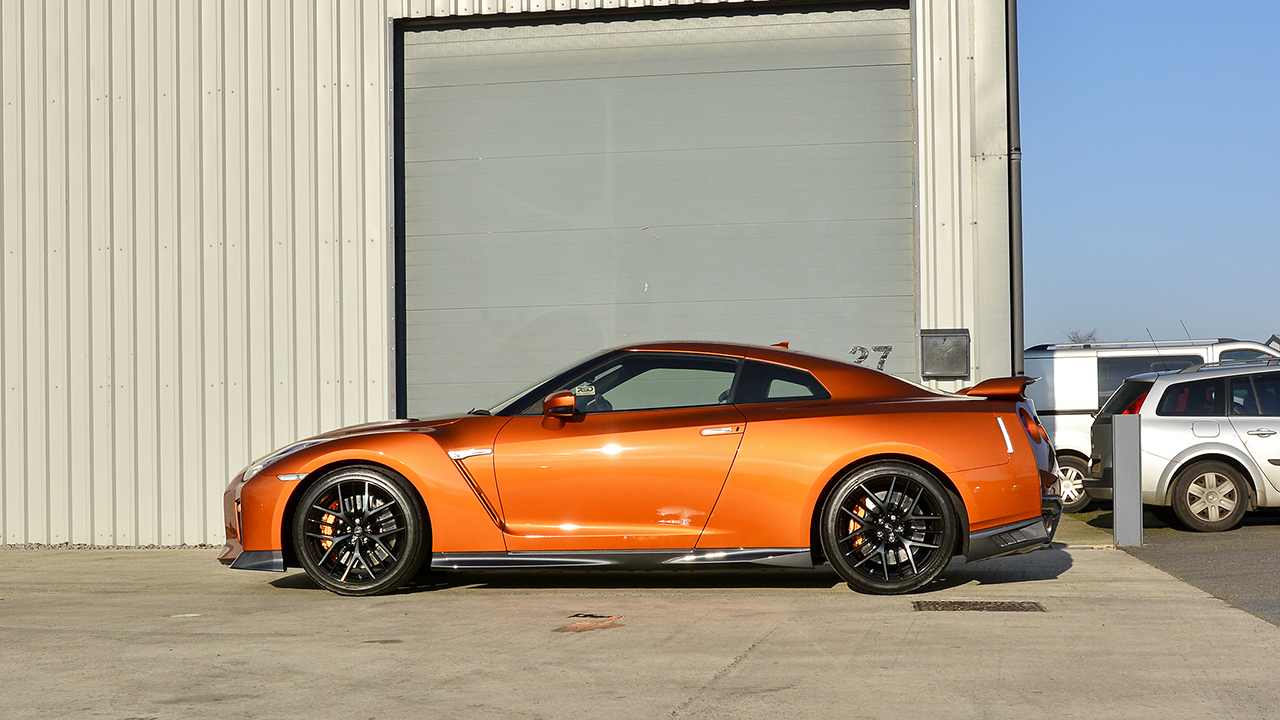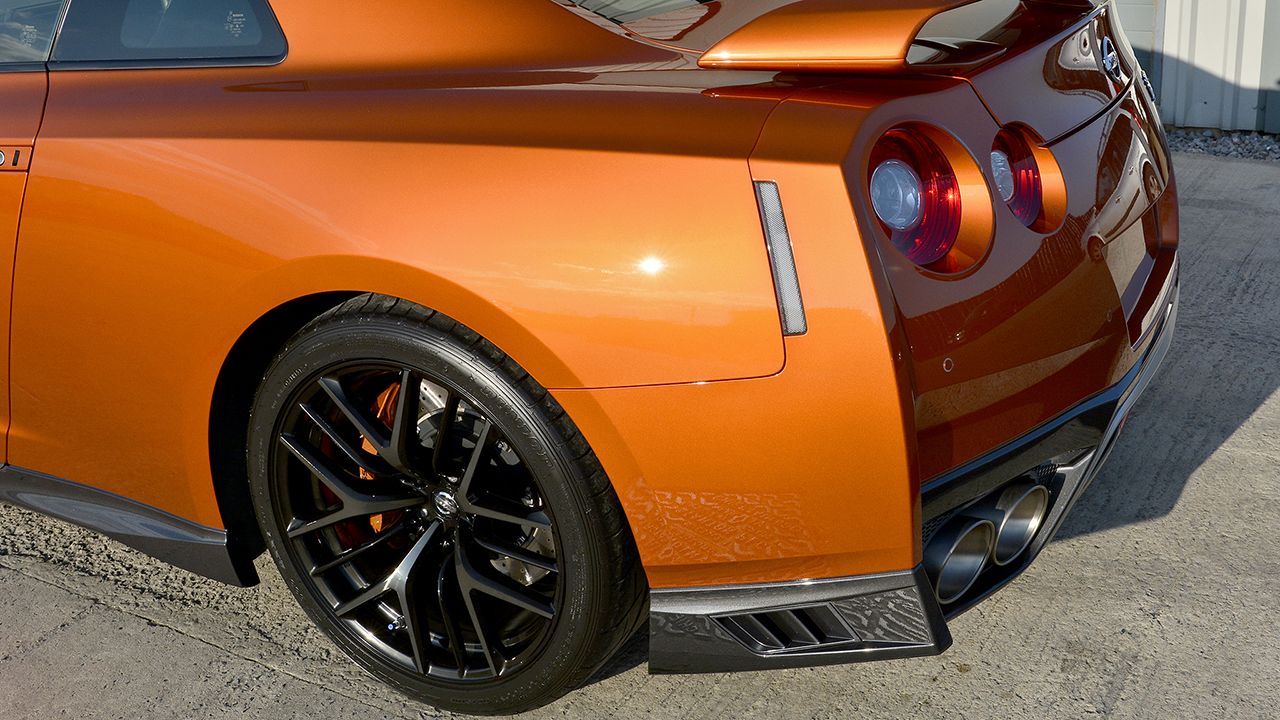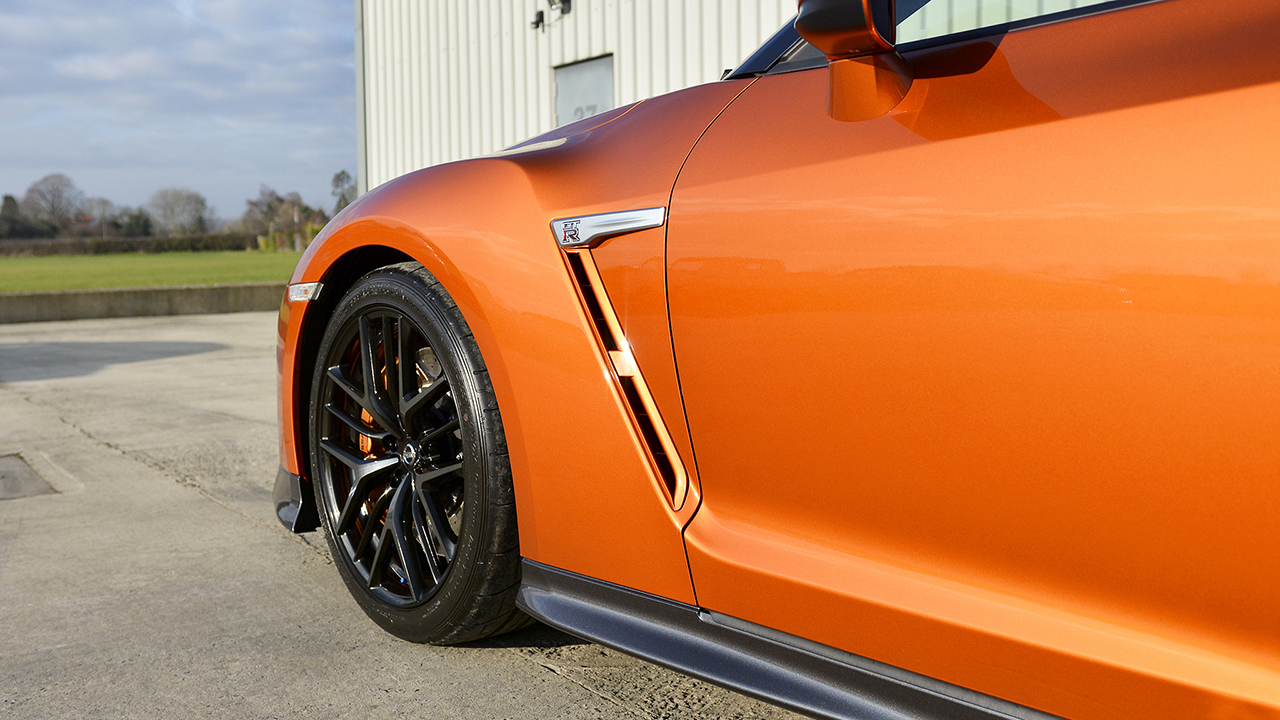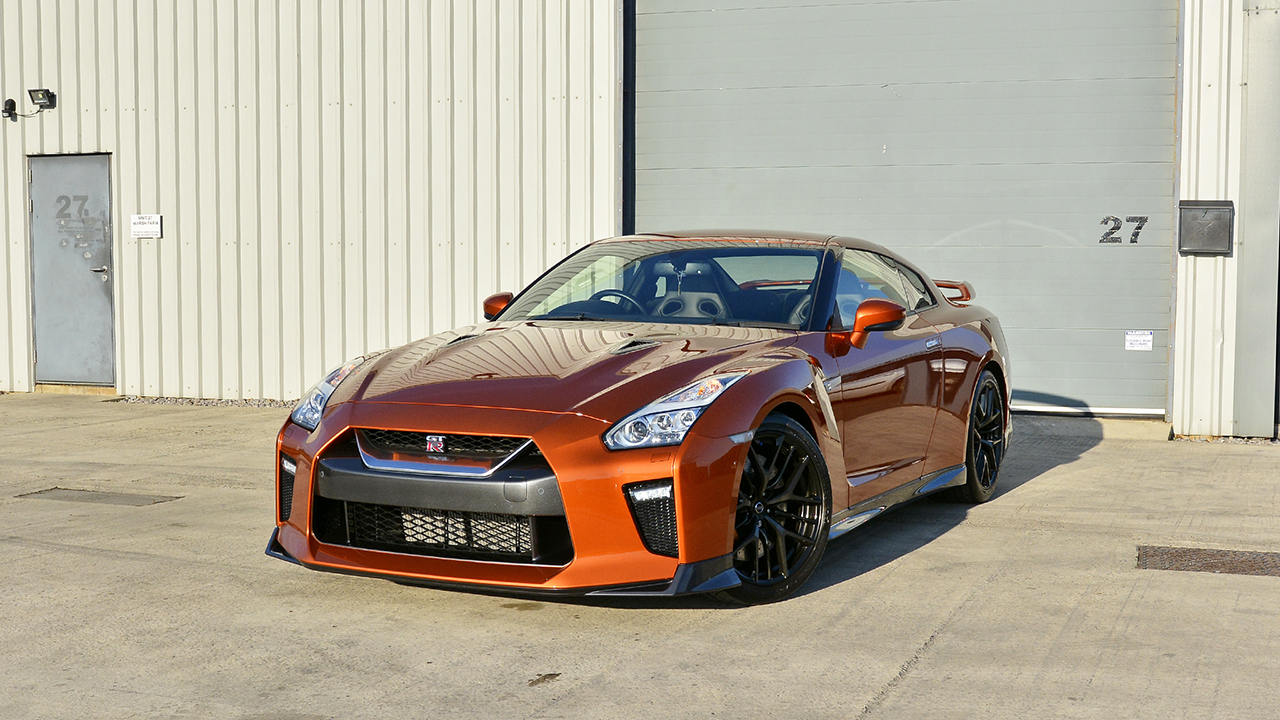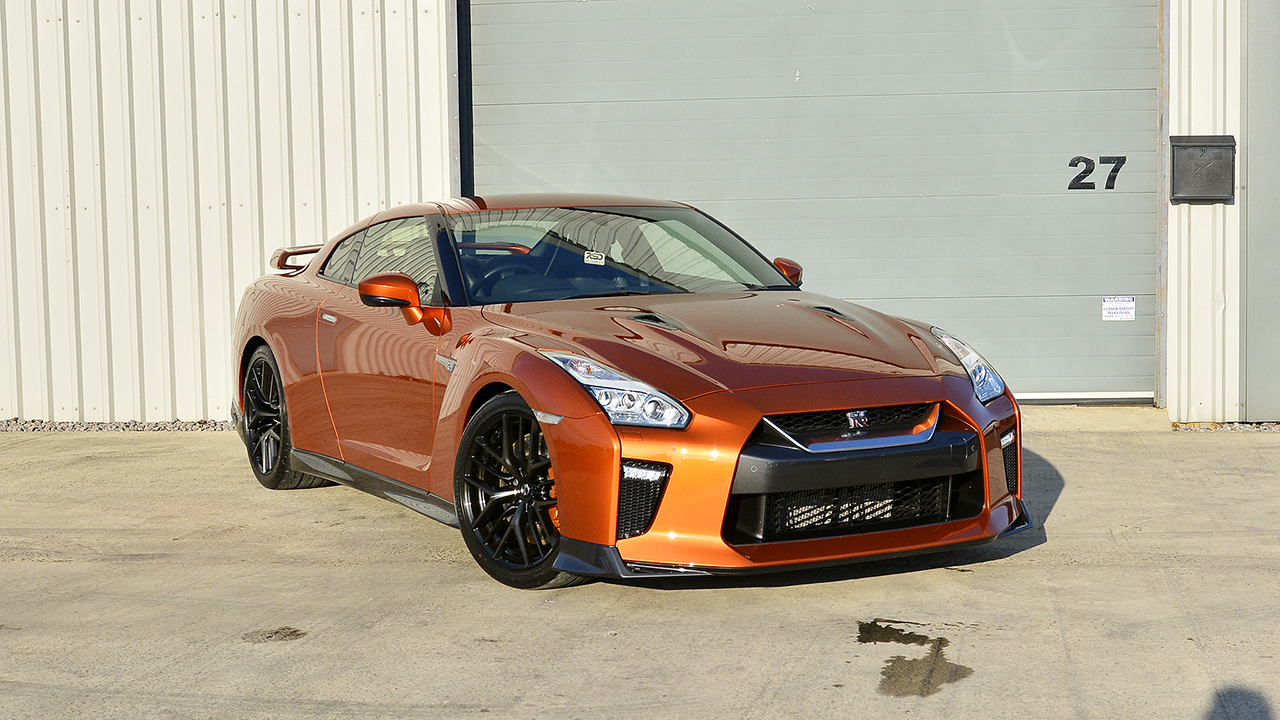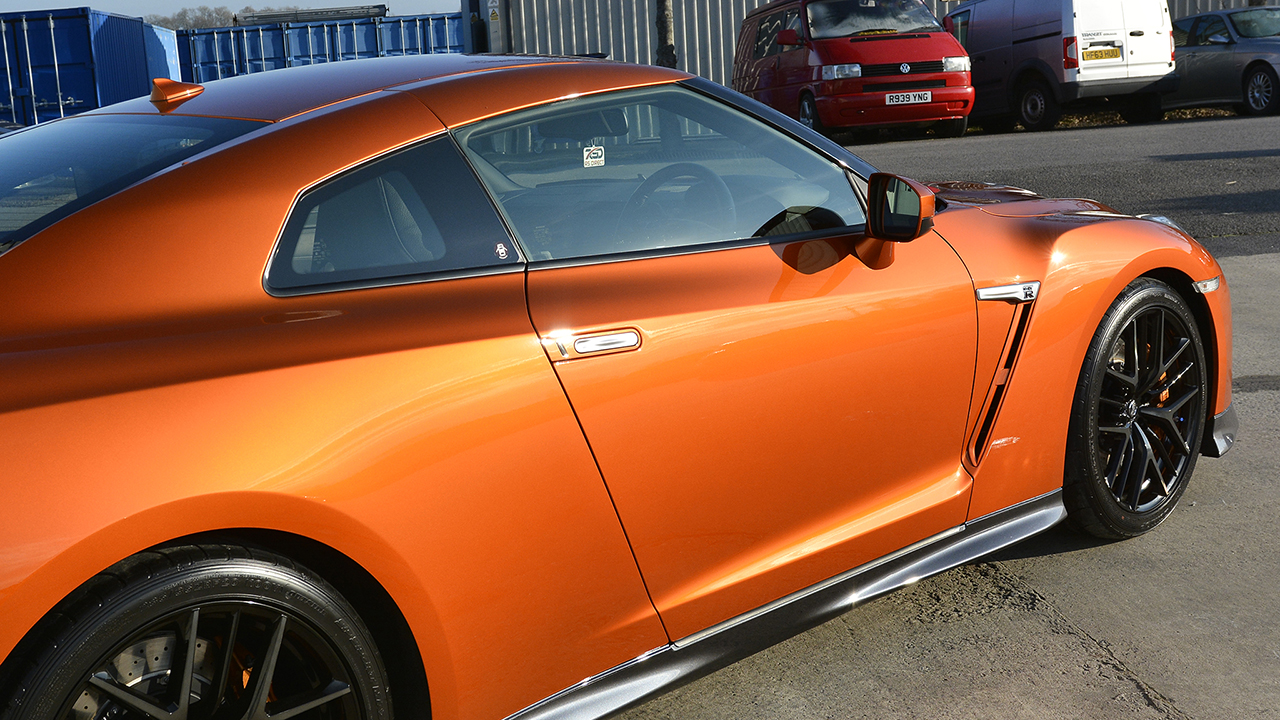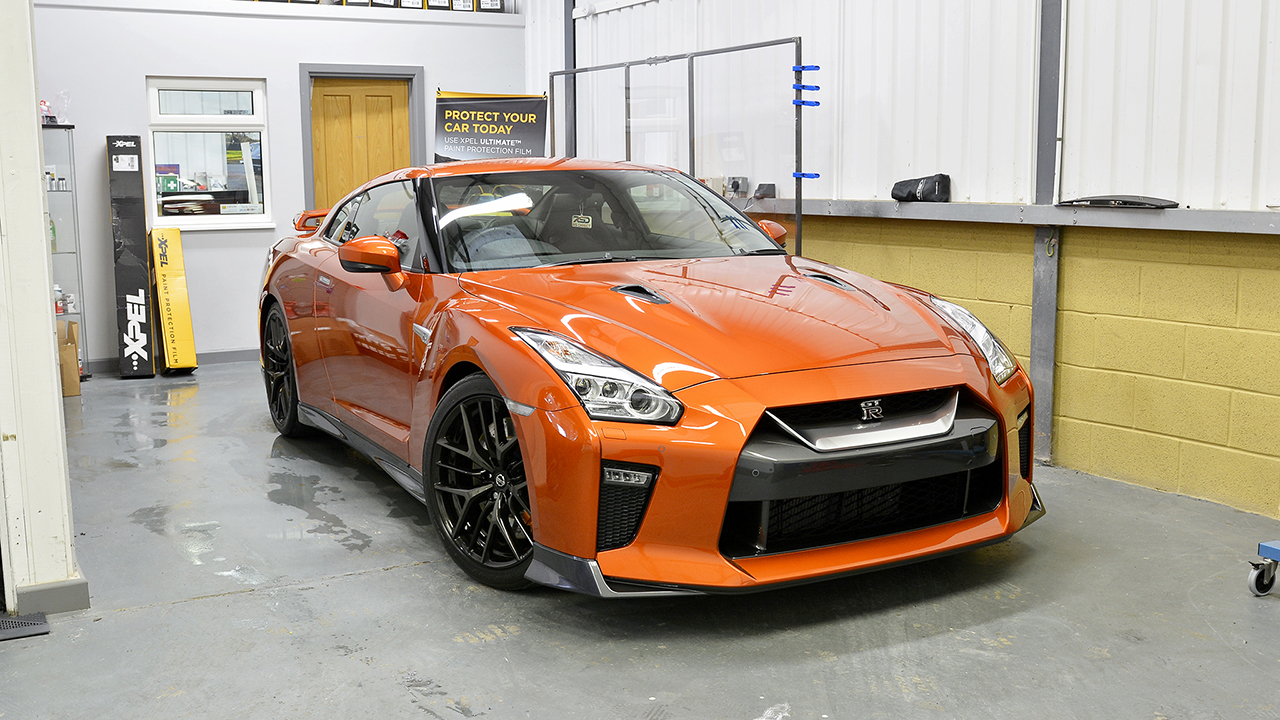 This Nissan GTR now has the best chance possible to stay looking better than new for a long time to come.  Xpel Ultimate Plus paint protection film will keep stone chips & minor abrasions from damaging the paint and will keep a swirl & scratch free finish with its self-healing abilities, the Gtechniq coatings will protect the film from UV and environmental degradation while making wash maintenance a breeze.
Contact us today if you are looking for something similar to be carried out on your pride and joy!