The Audi RS6 Avant Performance has something for everyone. As an Audi, it offers luxury and quality, together with innovation and reliability. As an Avant, it has plenty of space for a busy modern family. As a Quattro, it can handle wet, icy, treacherous road conditions. And as an RS, it's powered by a 4.0 litre V8 engine, so it provides all the fun you could possibly want.
The owner of this Ara Blue RS6 Performance booked his new purchase in  for a New Car Preparation & Protection Detail with Gtechniq Coatings & Paint Protection Film (PPF).
The usual wash and decontamination stages were carried out and once inside the studio, the paintwork was inspected under high-intensity lighting for blemishes. If found, these would require removal prior to the paint protection film and Gtechniq coatings being applied, otherwise, the defects would be permanently sealed beneath. The owner had instructed the supplying dealer not to wash the car in hopes it would prevent unnecessary swirls and scratches to the paintwork from the dealerships poor wash techniques, so all that was required on this occasion was a light polish to improve the gloss and clarity and bring out the best of the Ara Blue paintwork before it was protected.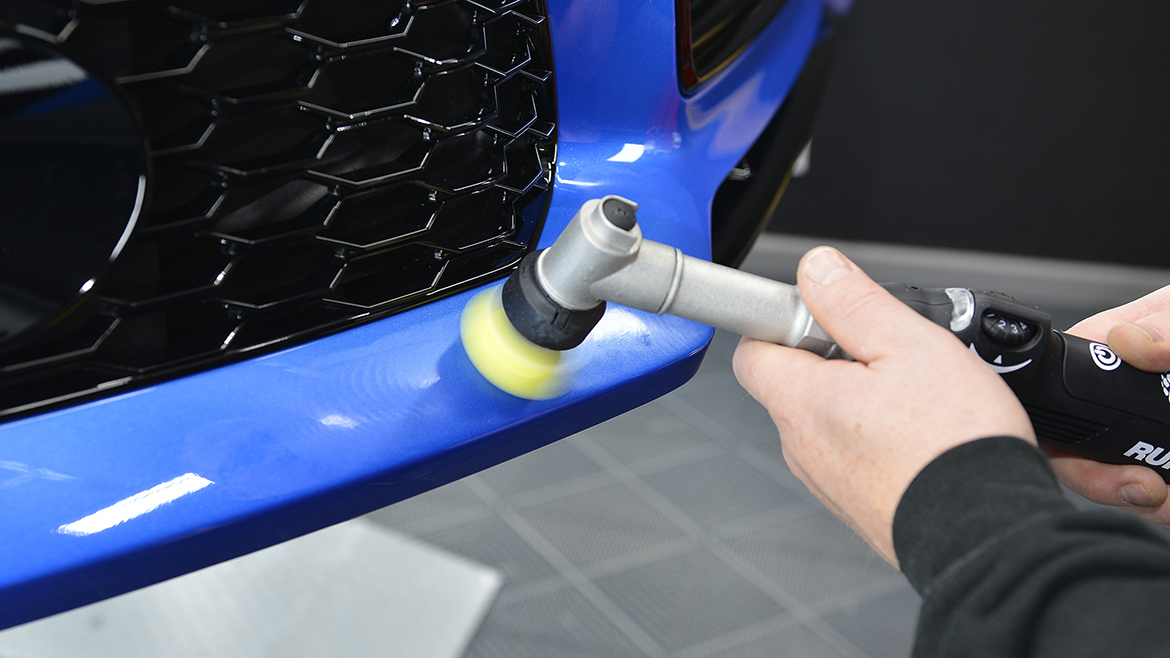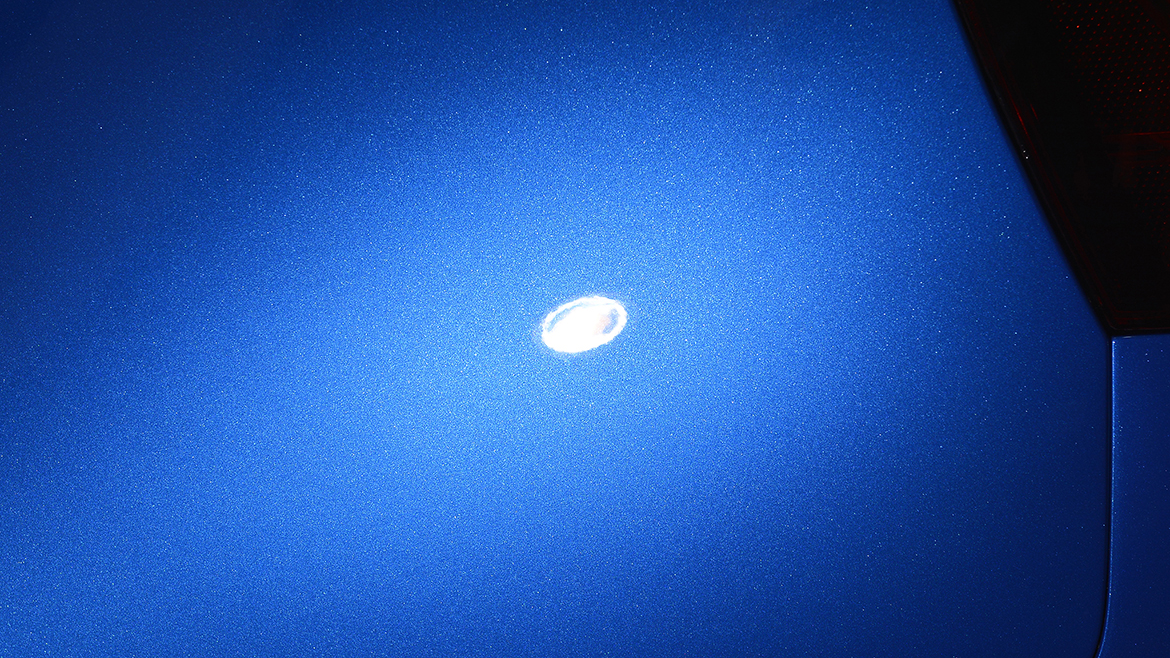 With the ara blue paintwork highly polished it was then time to apply some PPF (paint protection film) to some areas of the Audi RS6 Performance. The customer requested we protect the bonnet, bumper, front wings, side skirts, pillars, leading edge of roof, luggage area and side mirrors with SunTek Ultra paint protection film to protect these vulnerable areas from stone chips and other minor abrasions. SunTek Ultra which is self healing along with having a innovative, low surface energy top coat which increases stain resistance and product longevity by limiting water and dirt accumulation on the film's surface. SunTek Ultra is backed by a manufacturer's ten-year warranty.
All patterns are computer cut in house using a Graphtec FC8600-160 cutting plotter.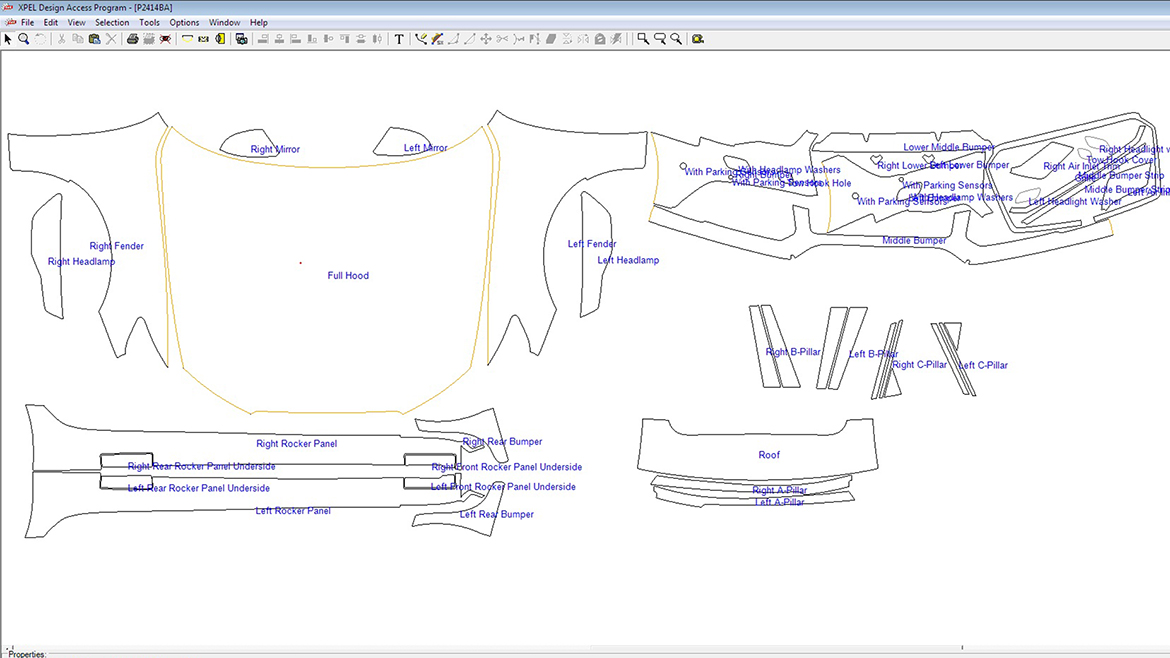 Few shots of the paint protection film being applied to the Audi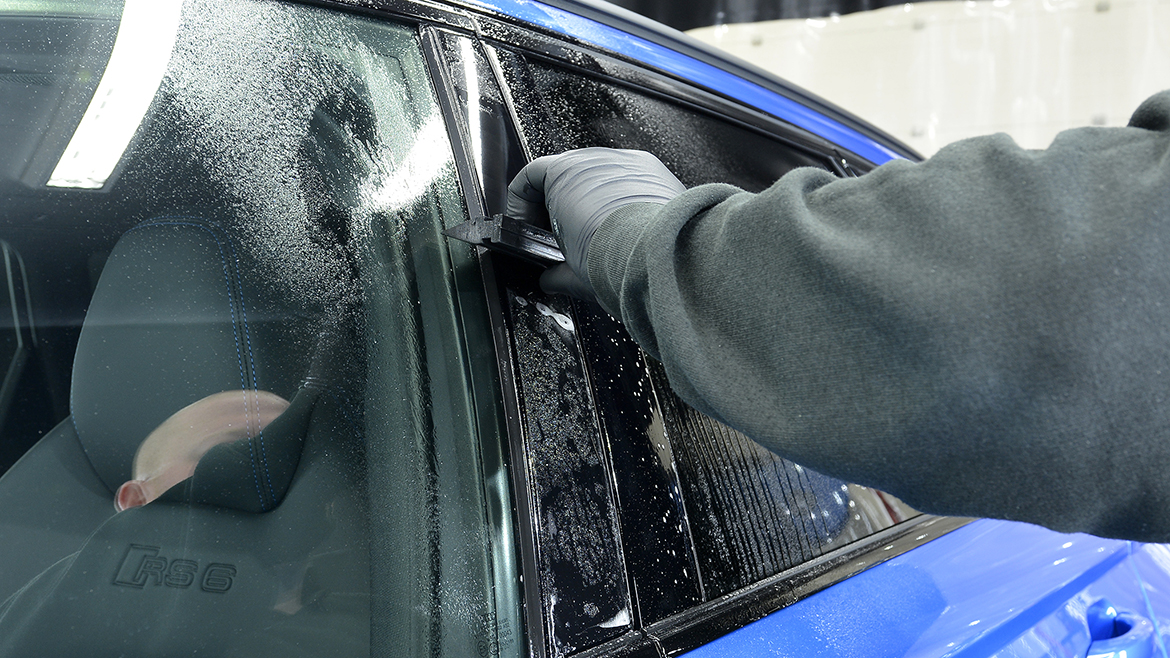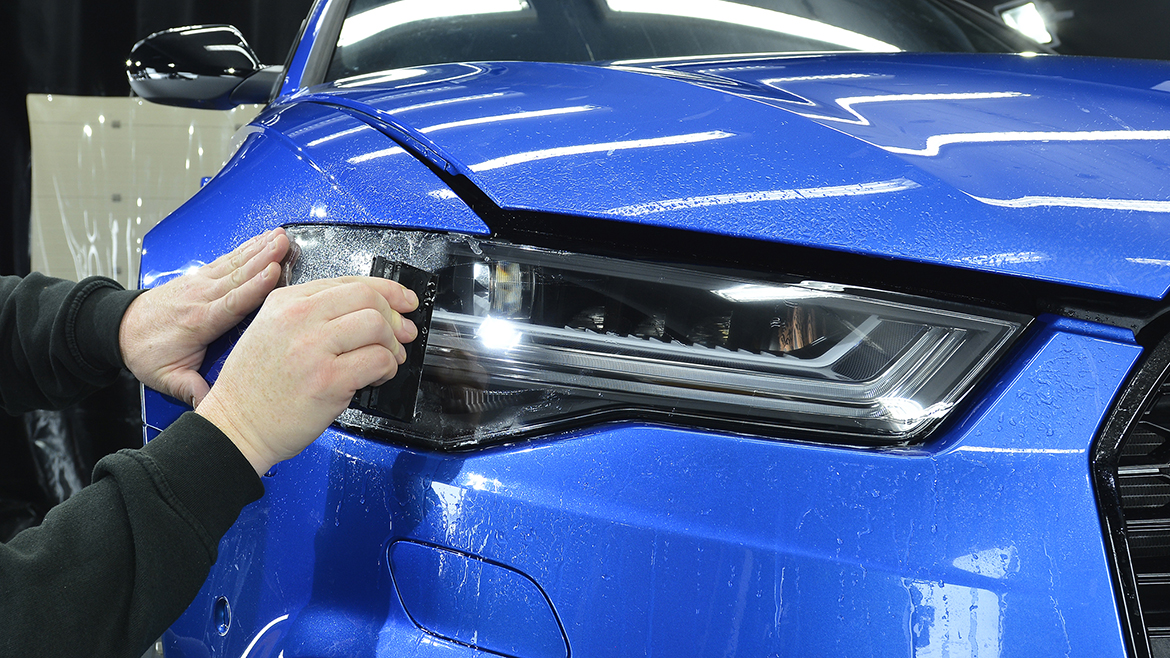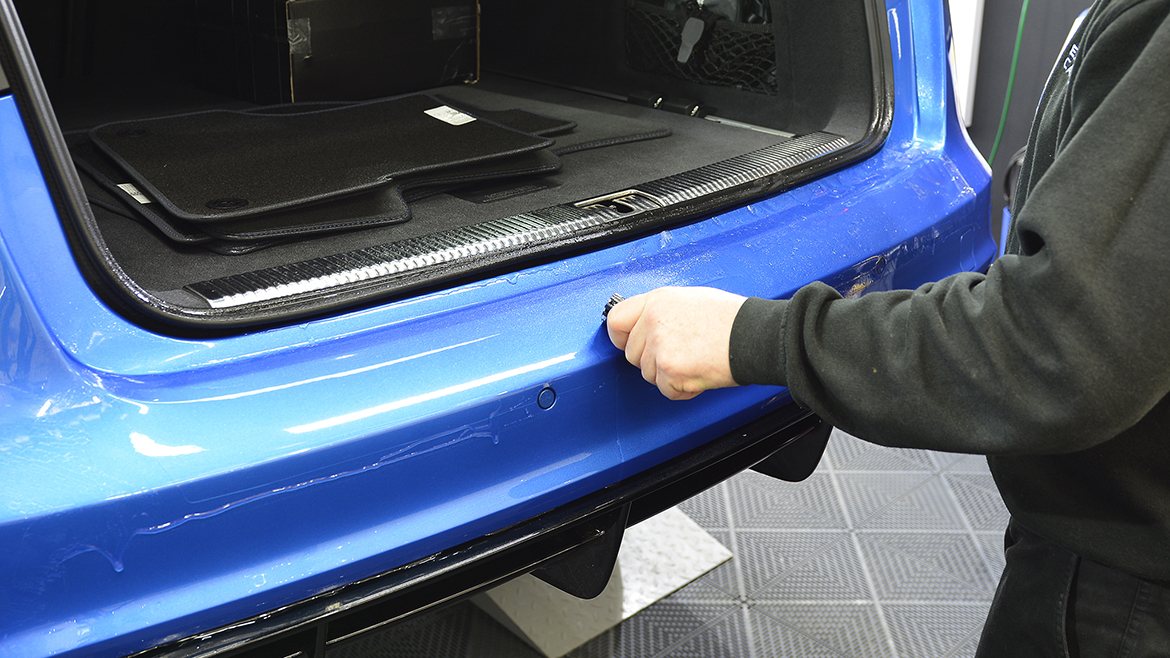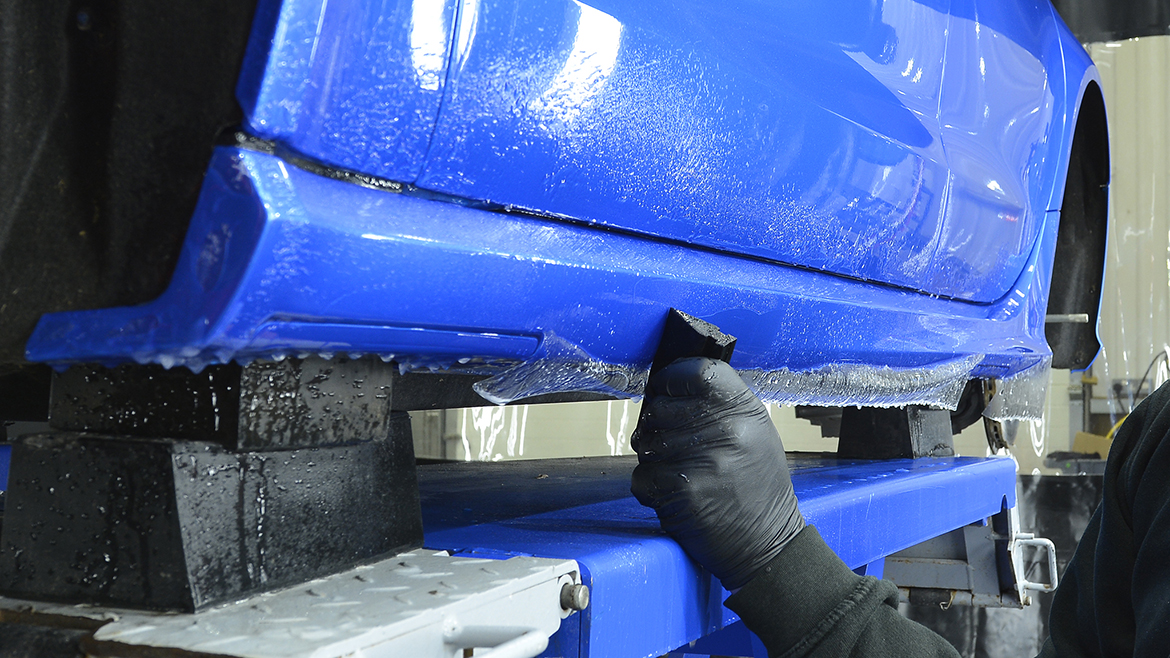 The wheels & brake calipers were coated with Gtechniq C5 Alloy Wheel Armour. This coating bonds with the wheels surface to provide comprehensive protection from road grime and brake dust build-up and makes cleaning easier and negates the requirement for strong acid or alkaline-based cleaners.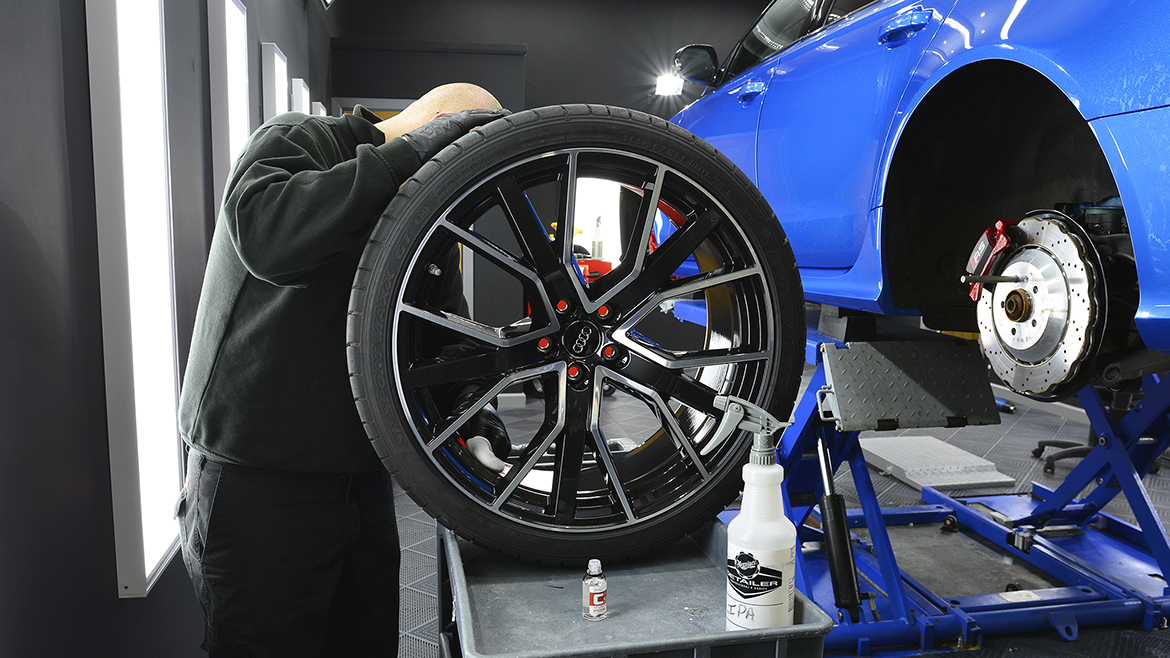 The disc bells were polished to remove some staining and oxidation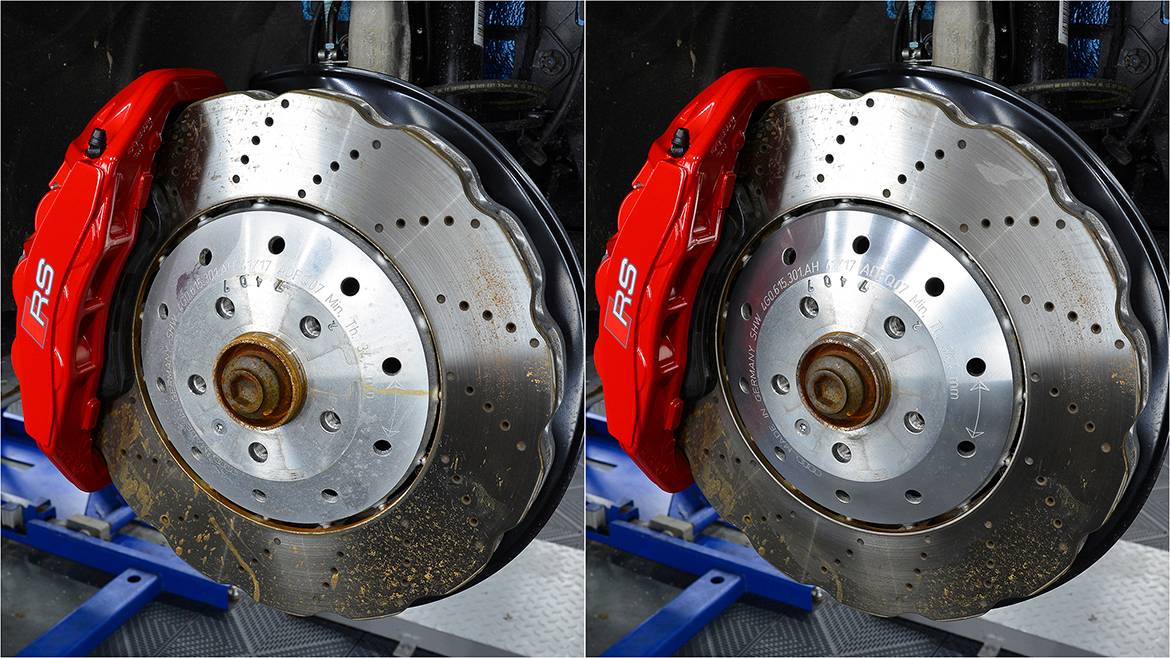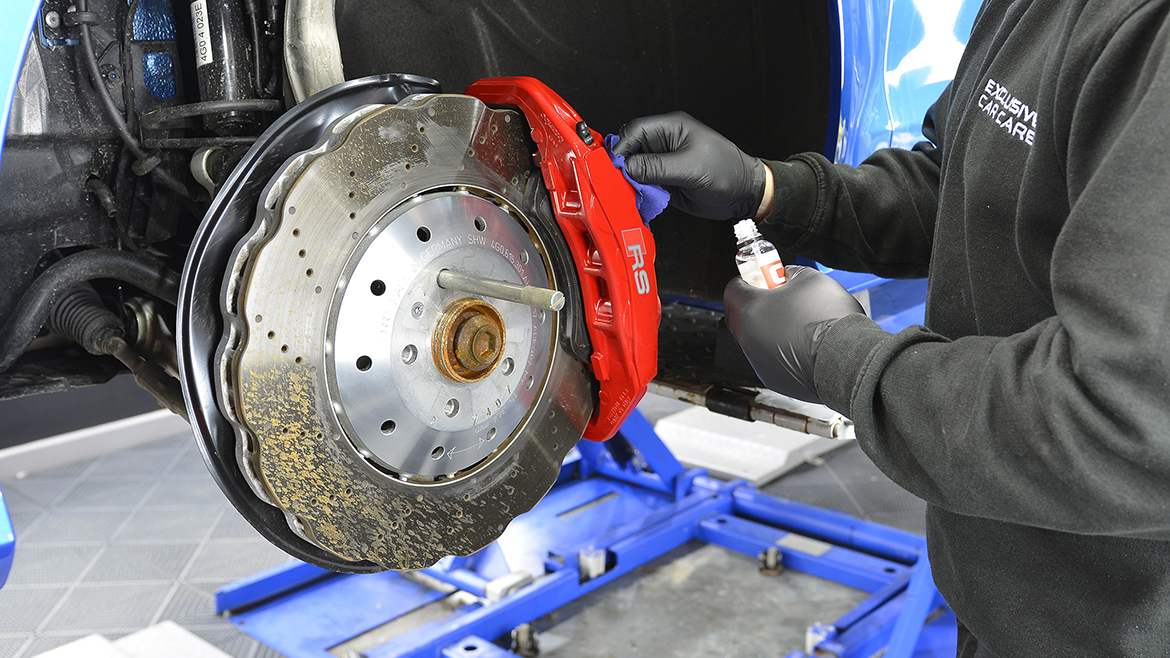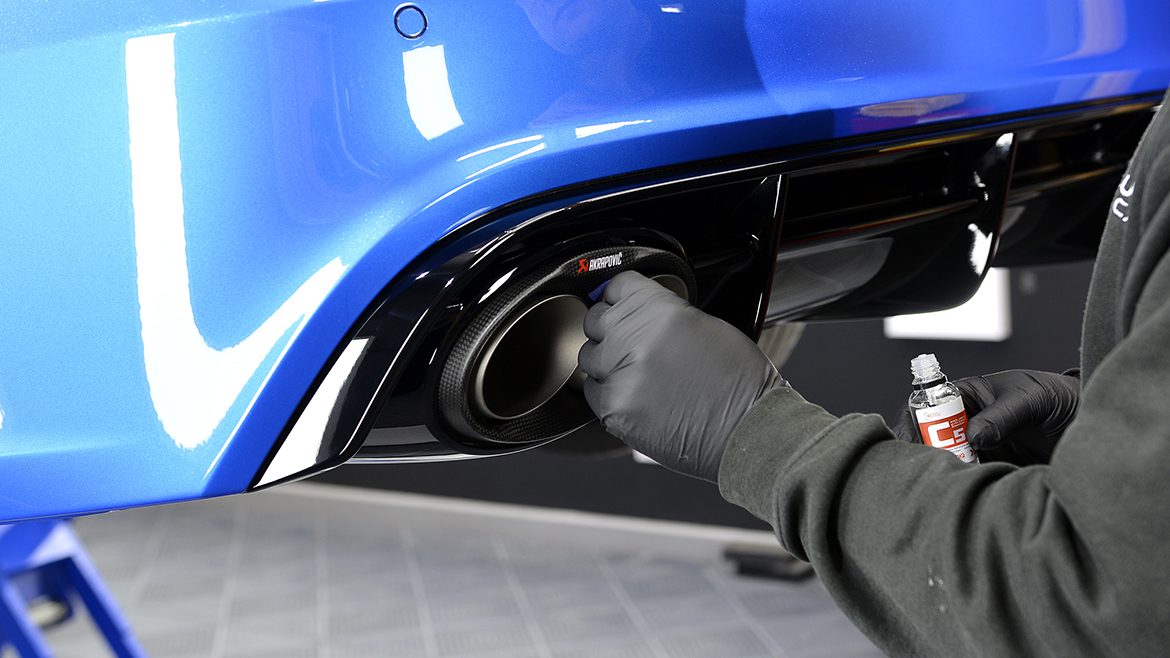 The glass was treated with G1 ClearVision Smart Glass. This coating forms a hydrophobic barrier which causes rain water to roll in to beads on contact which improves visibility in wet weather.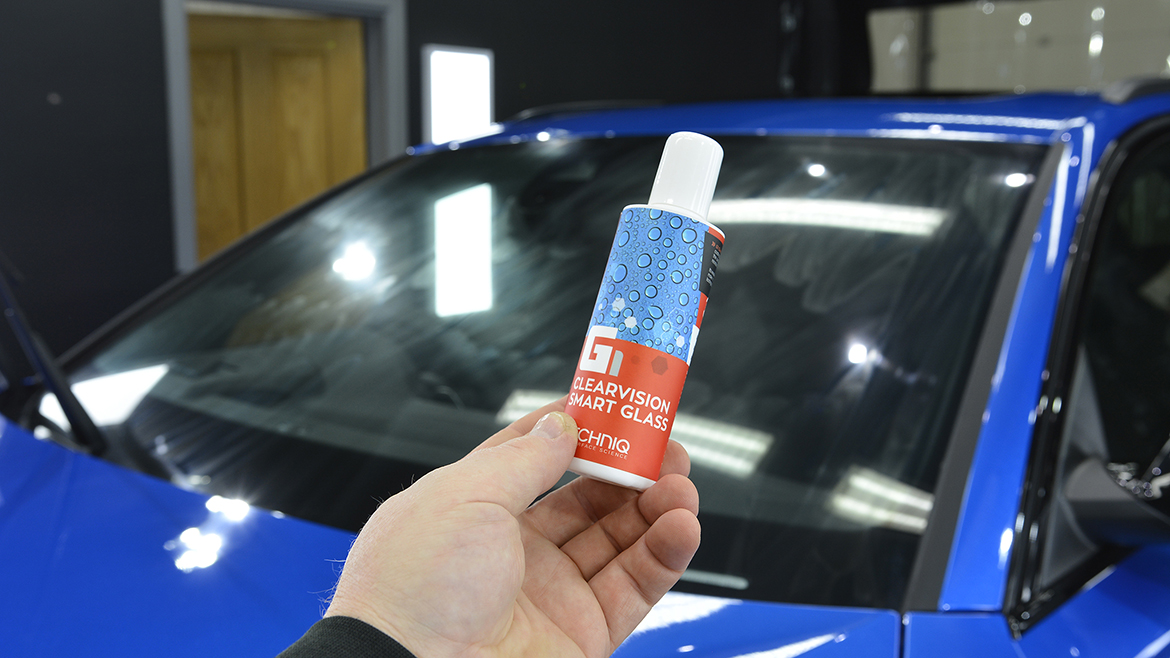 The remaining paintwork which wasnt covered in paint protection film was protected with Gtechniq Crystal Serum Ultra. Once cured Crystal Serum Ultra is virtually impervious to harsh wash chemicals, industrial and environmental fallout.
After Crystal Serum Ultra had cured EXO V3 was applied on top (including the paint protection film). This top layer sealant adds an extra level of slickness whilst increasing the hydrophobic properties of the final finish.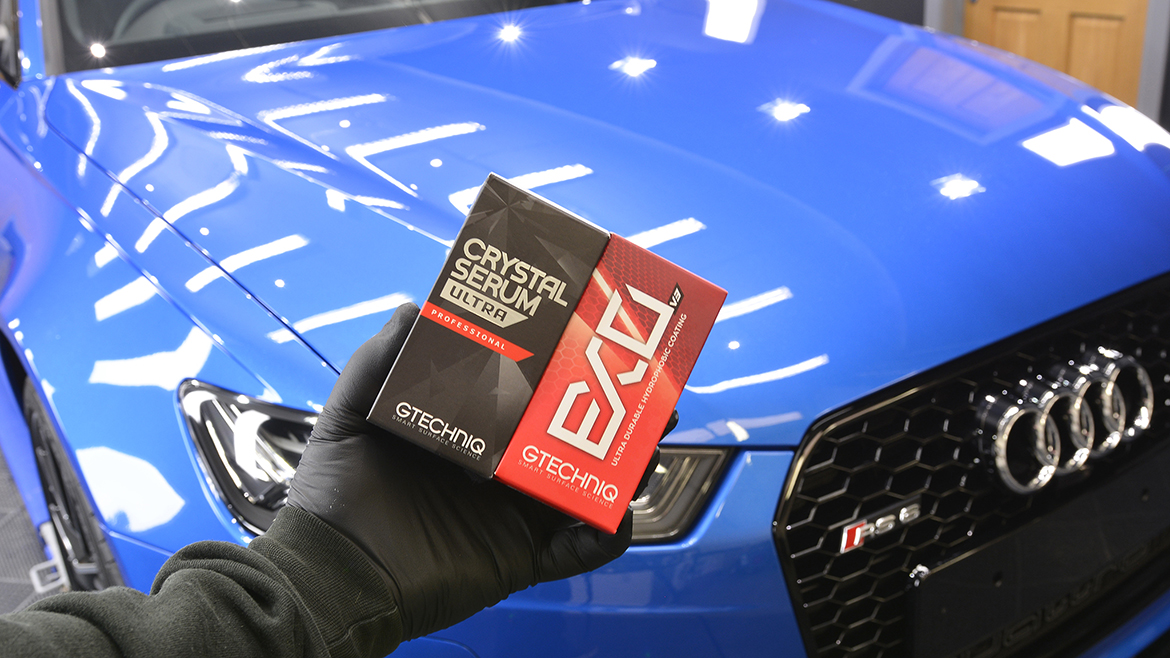 Interior was given a vacuum and wiped down along with treating the fabric upholstery with Gtechniq I1 Smart Fabric and the leather surfaces with Gtechniq L1 Leather Guard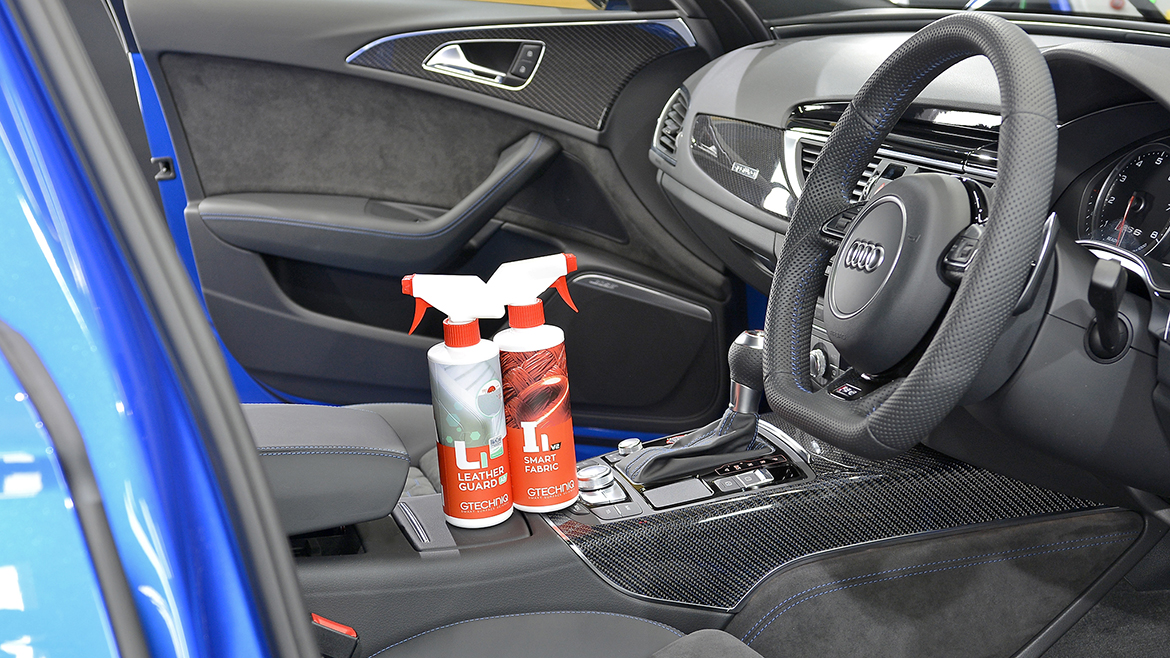 And the end result…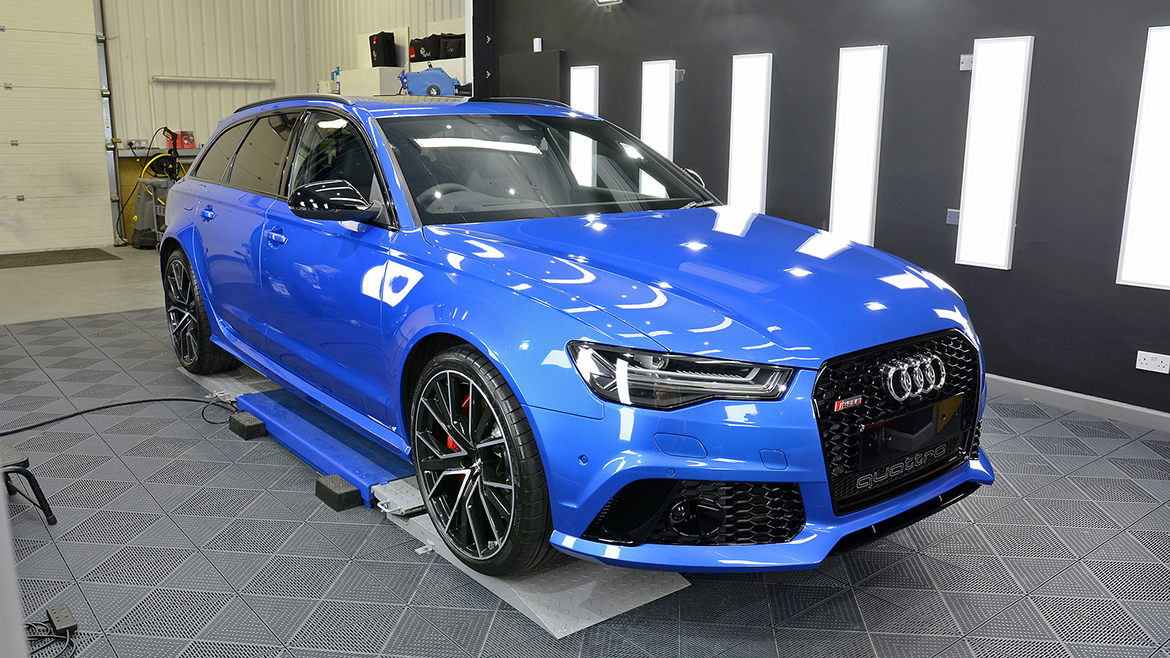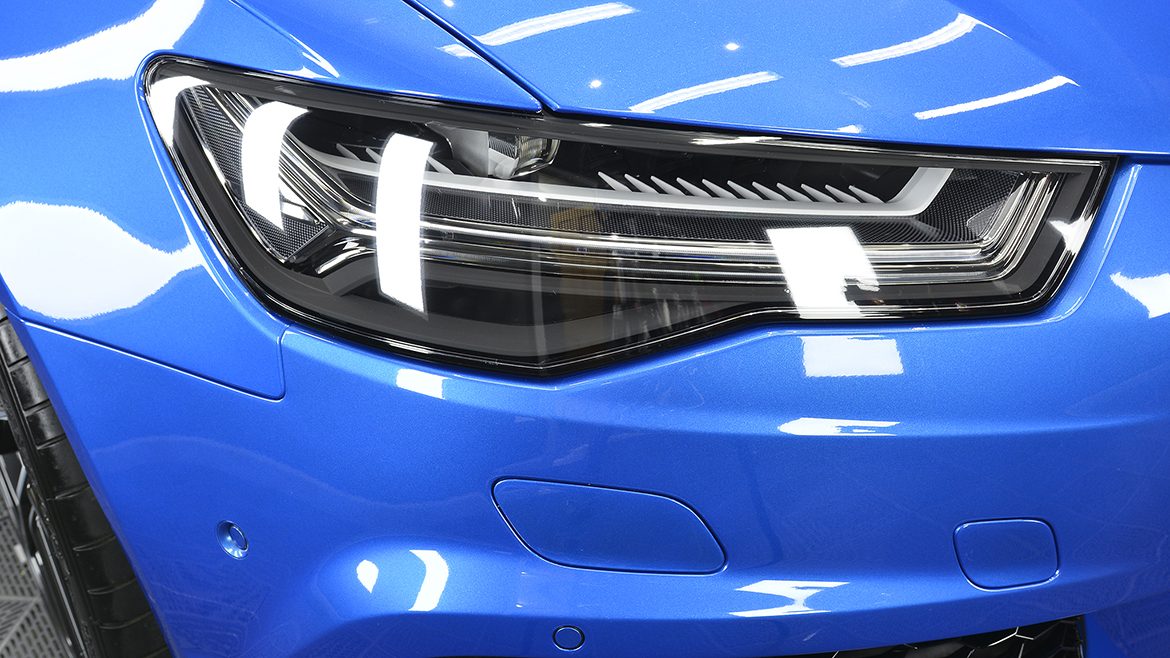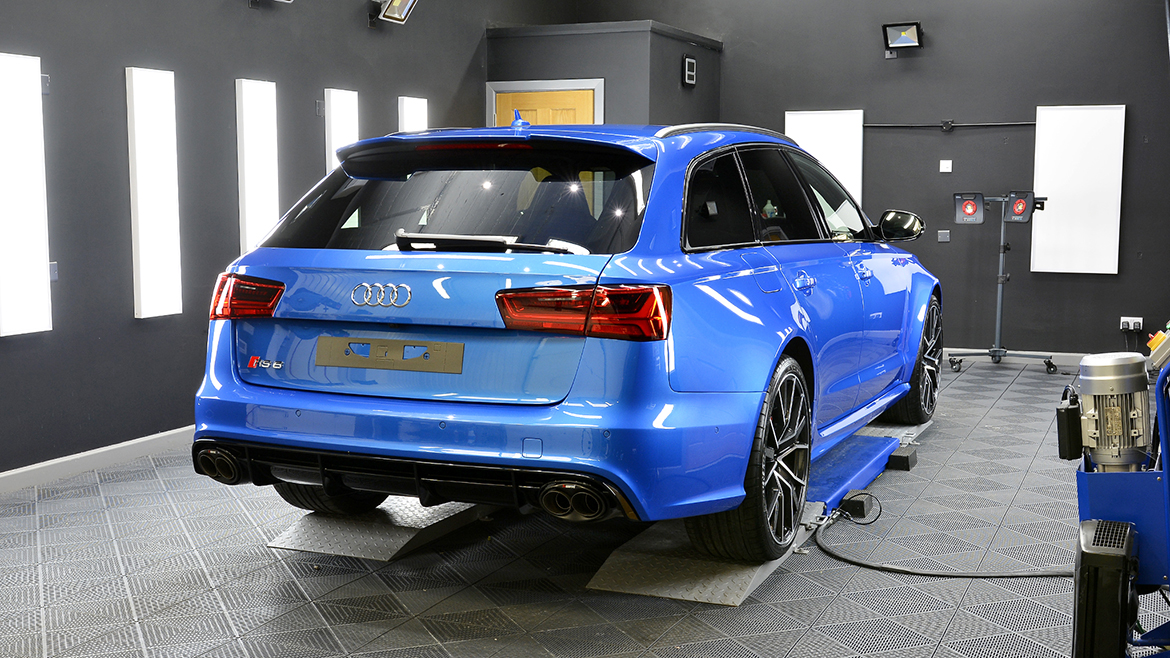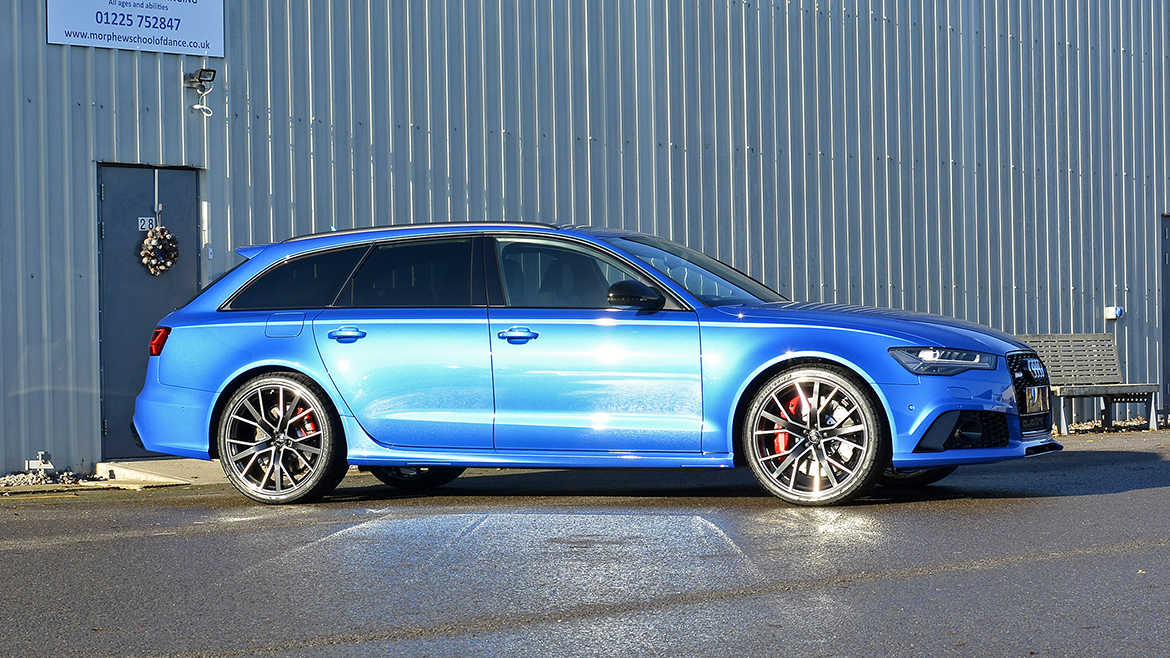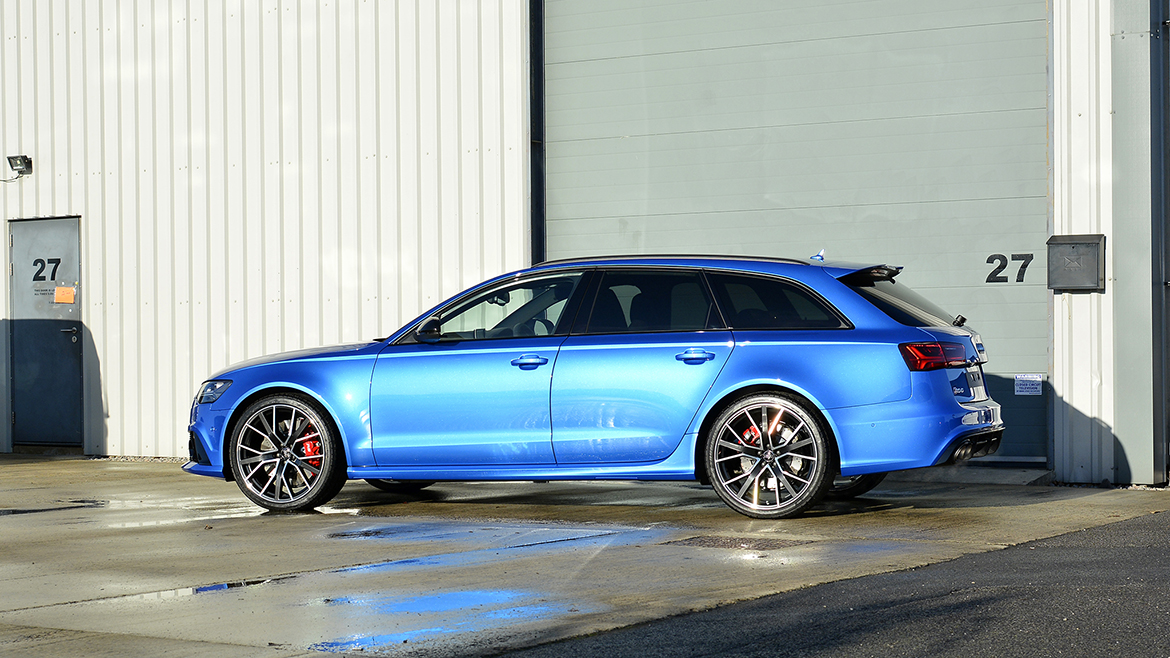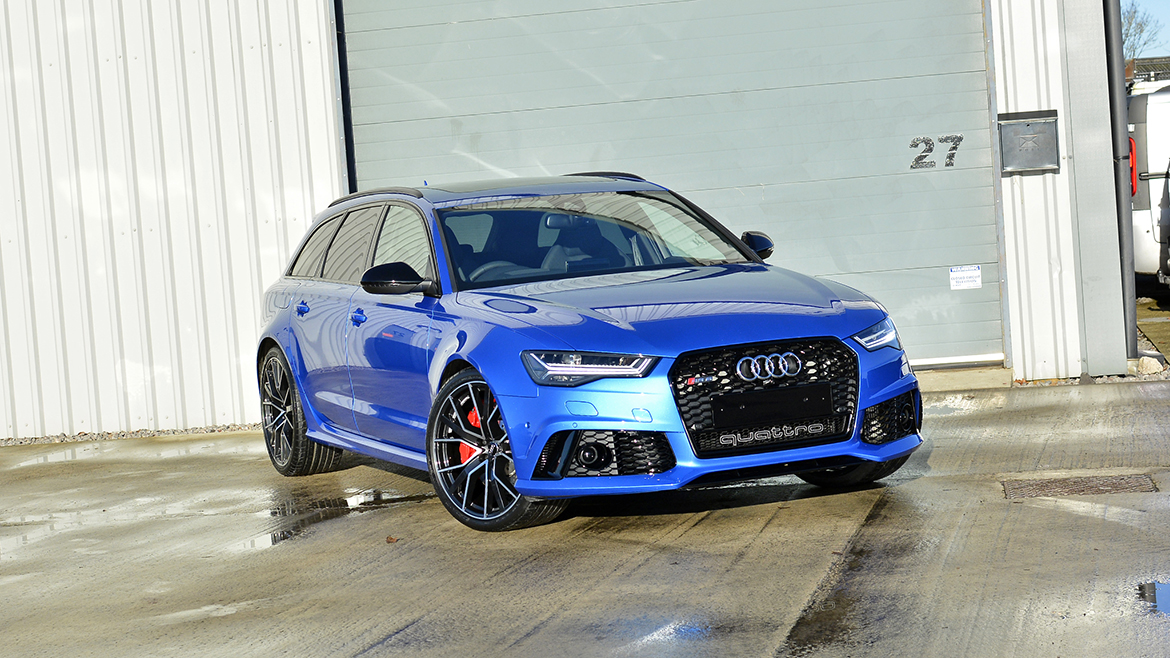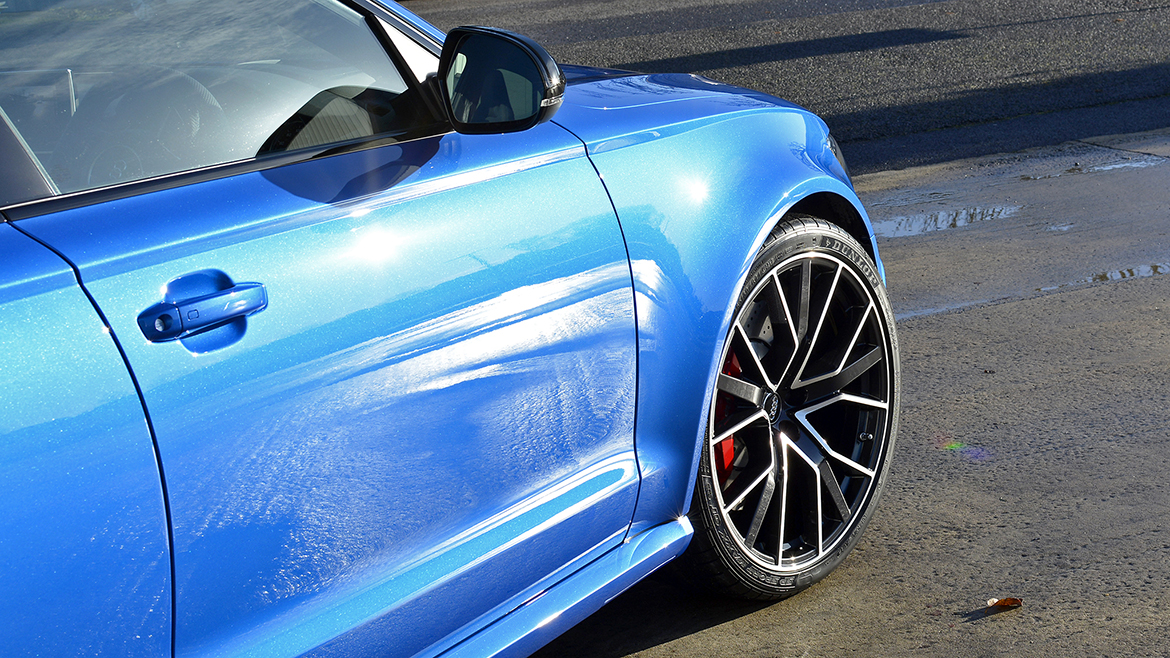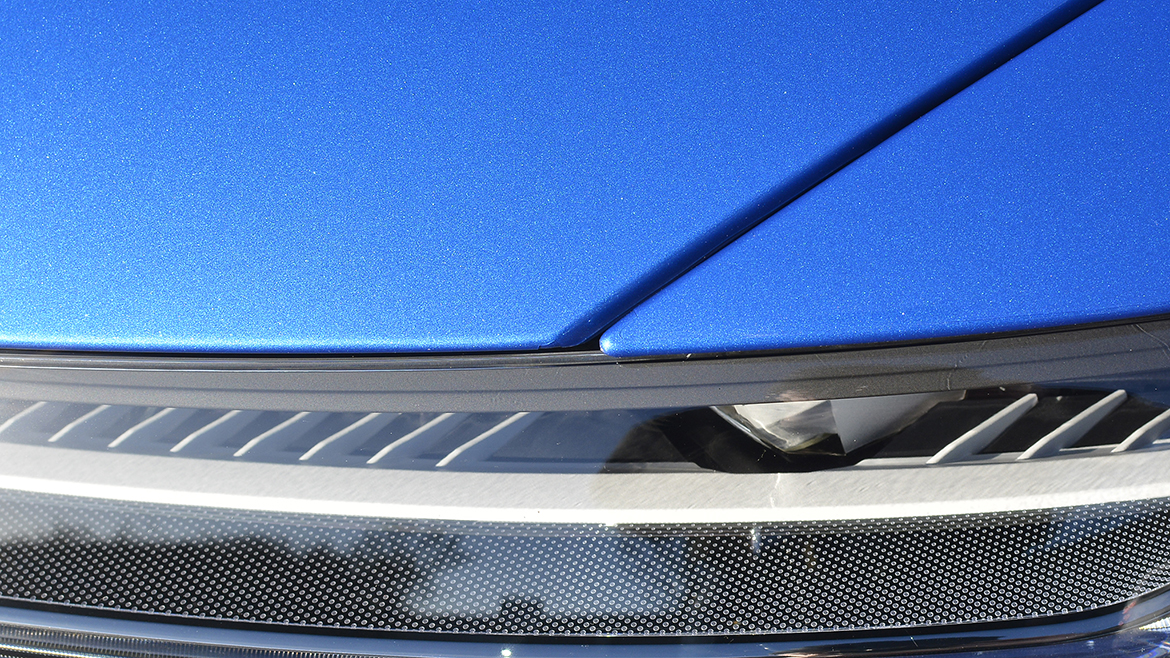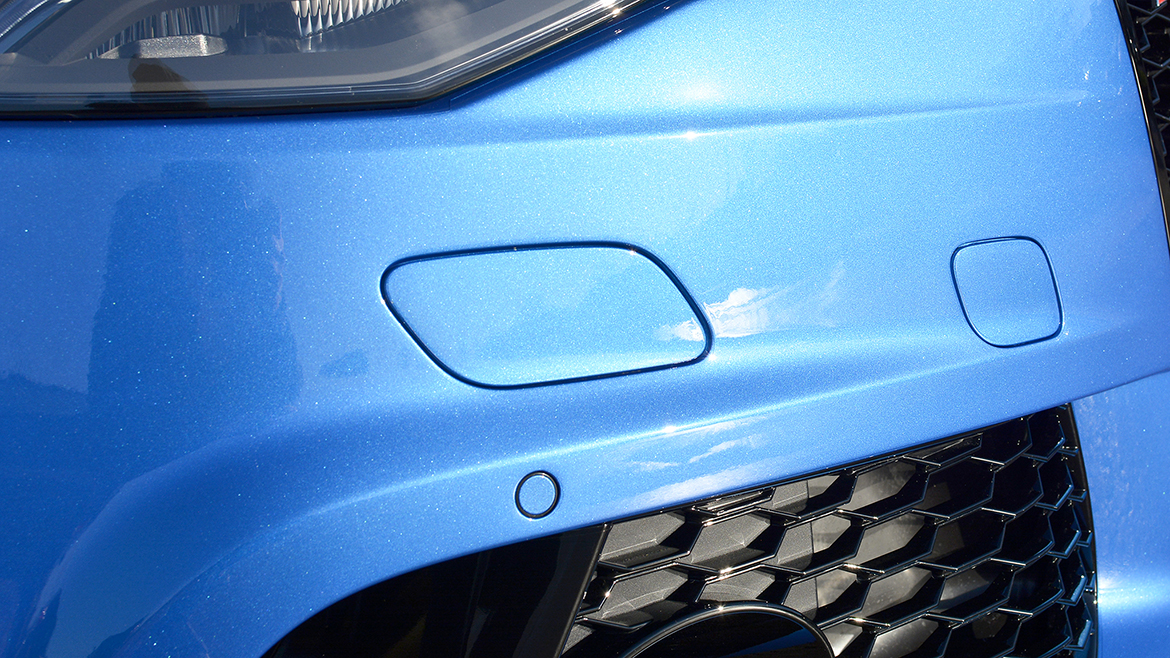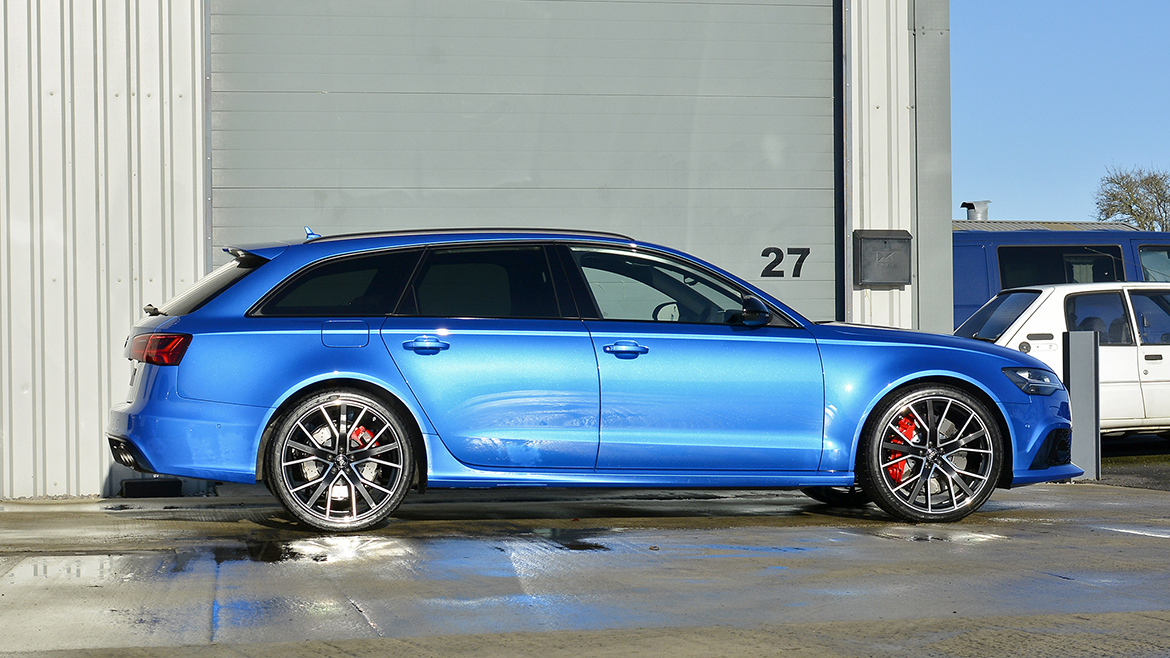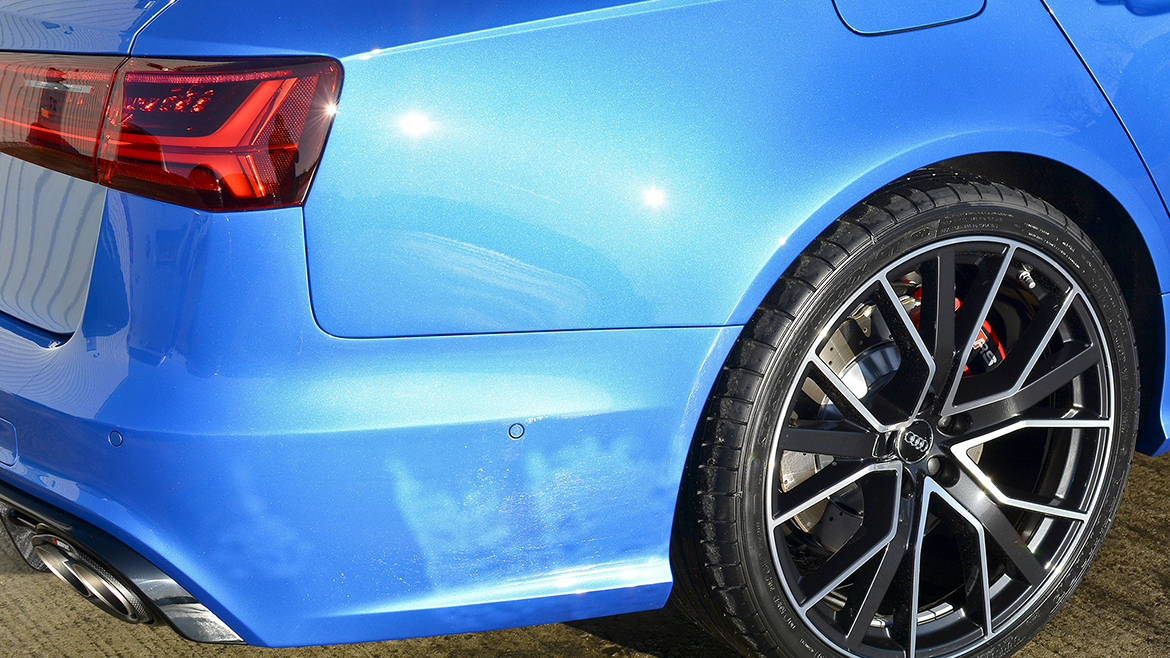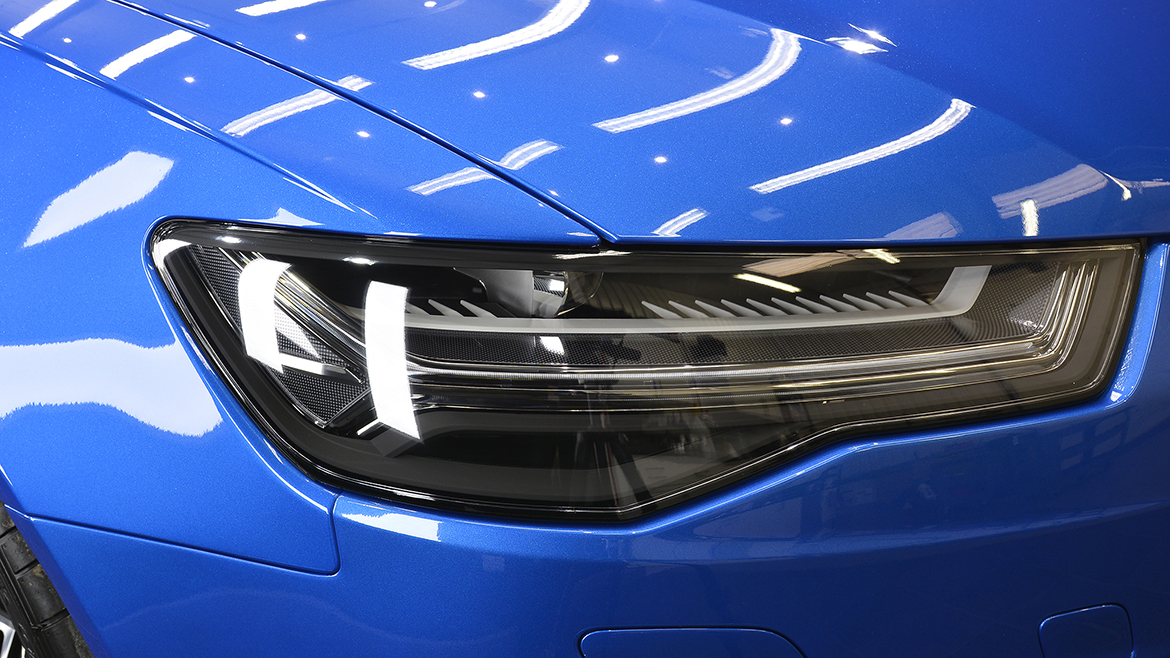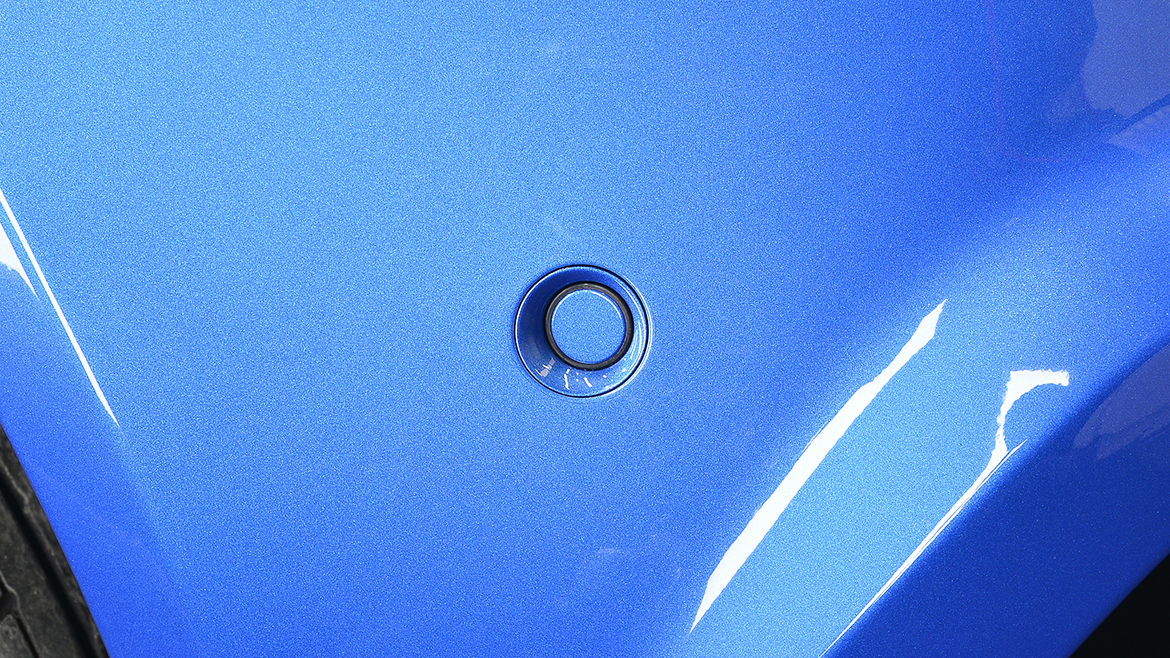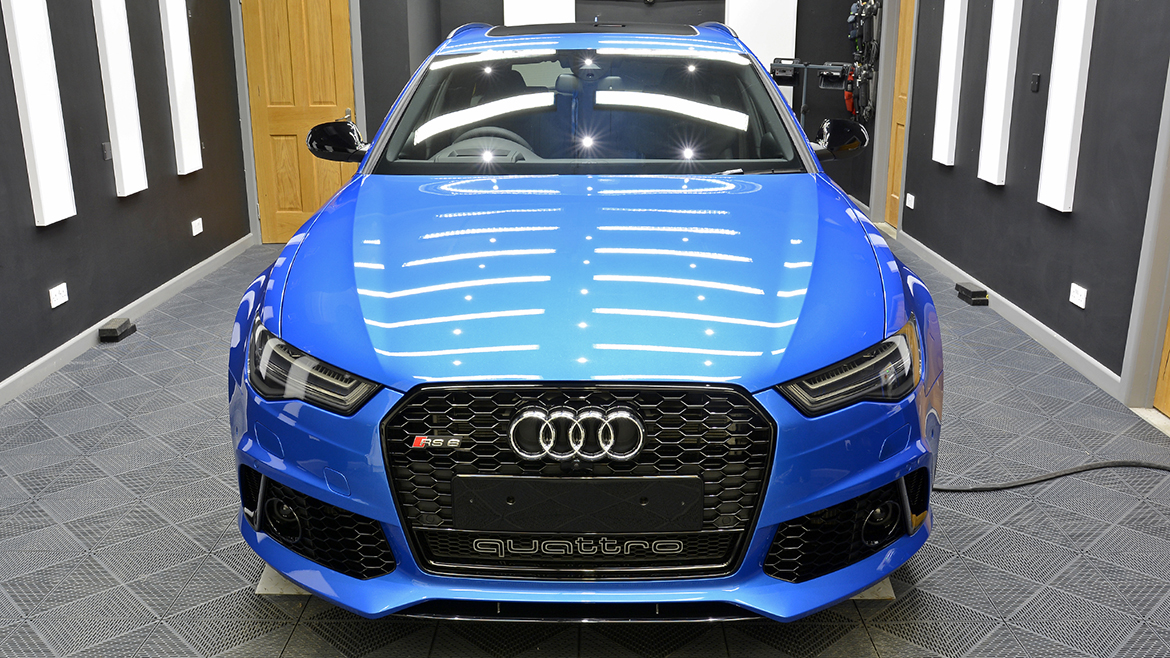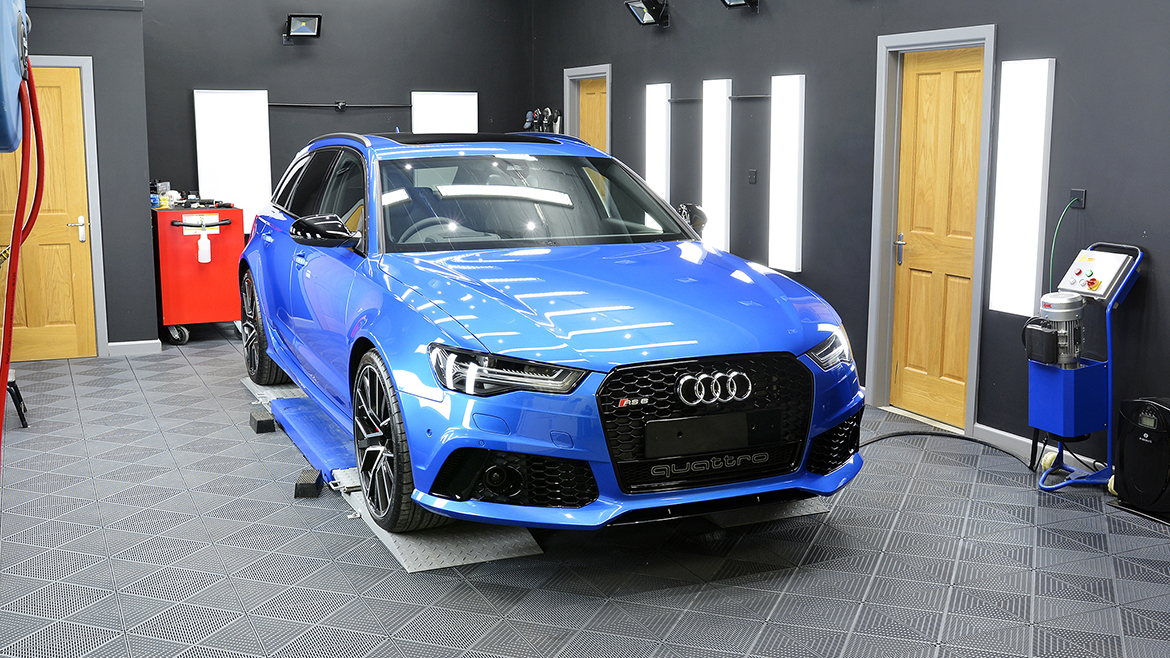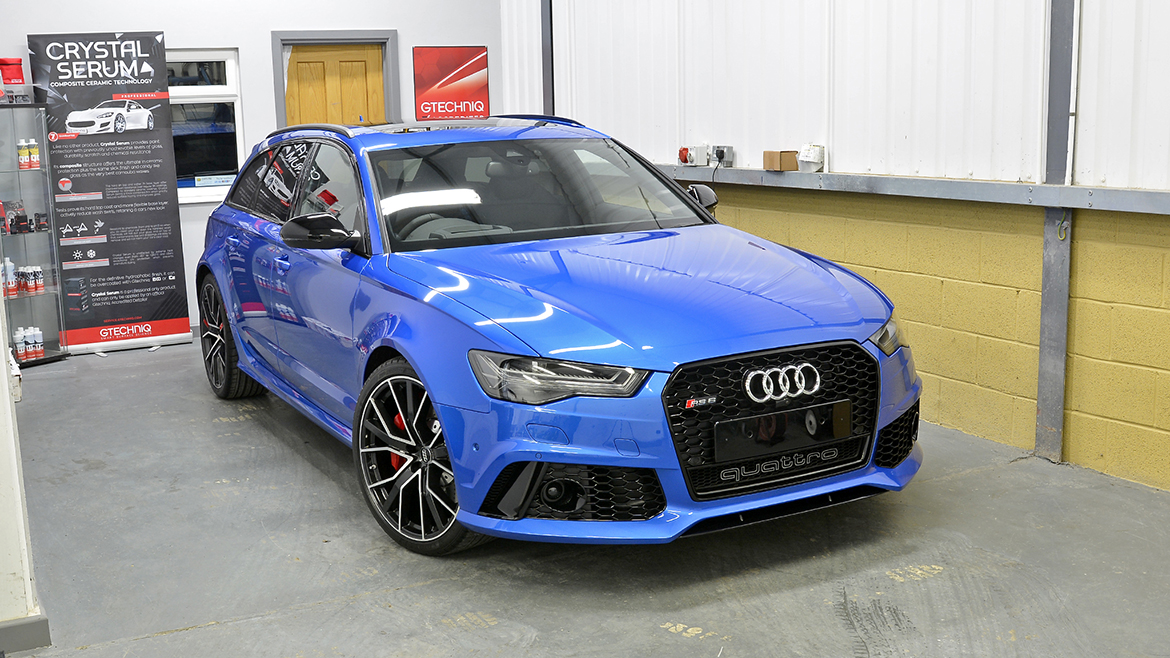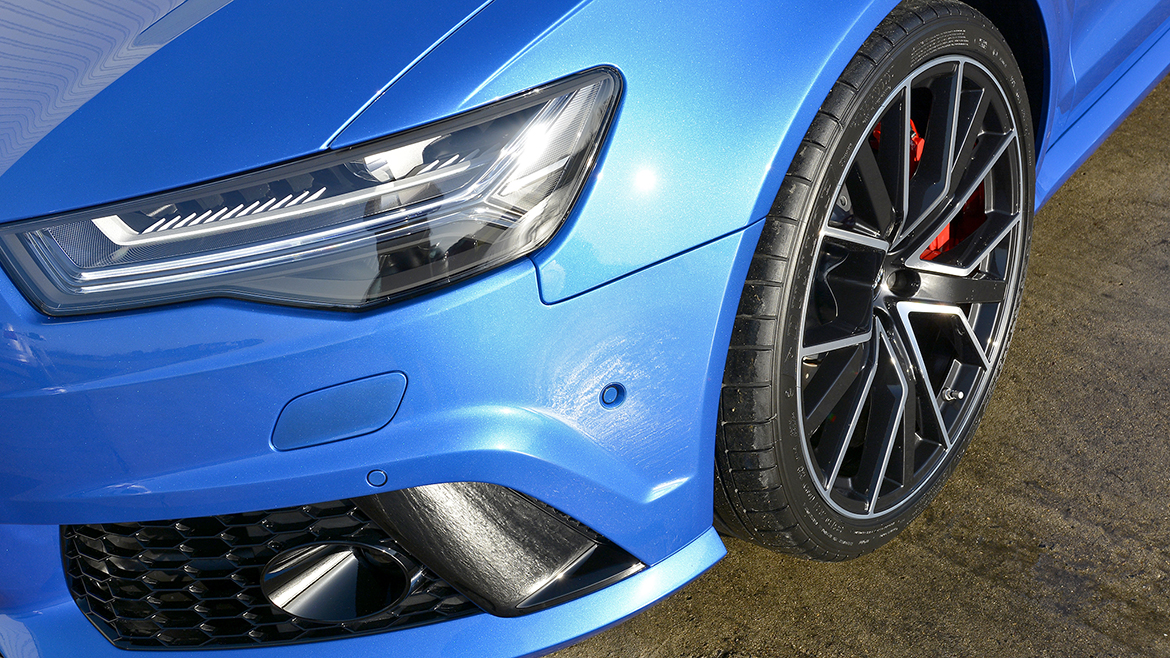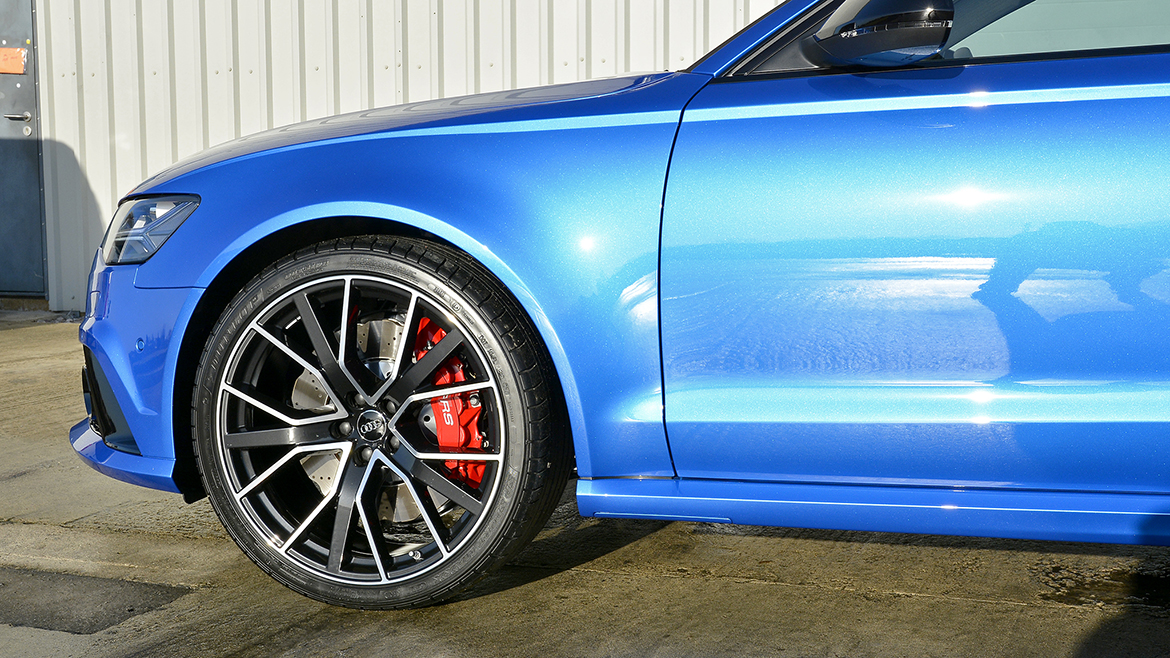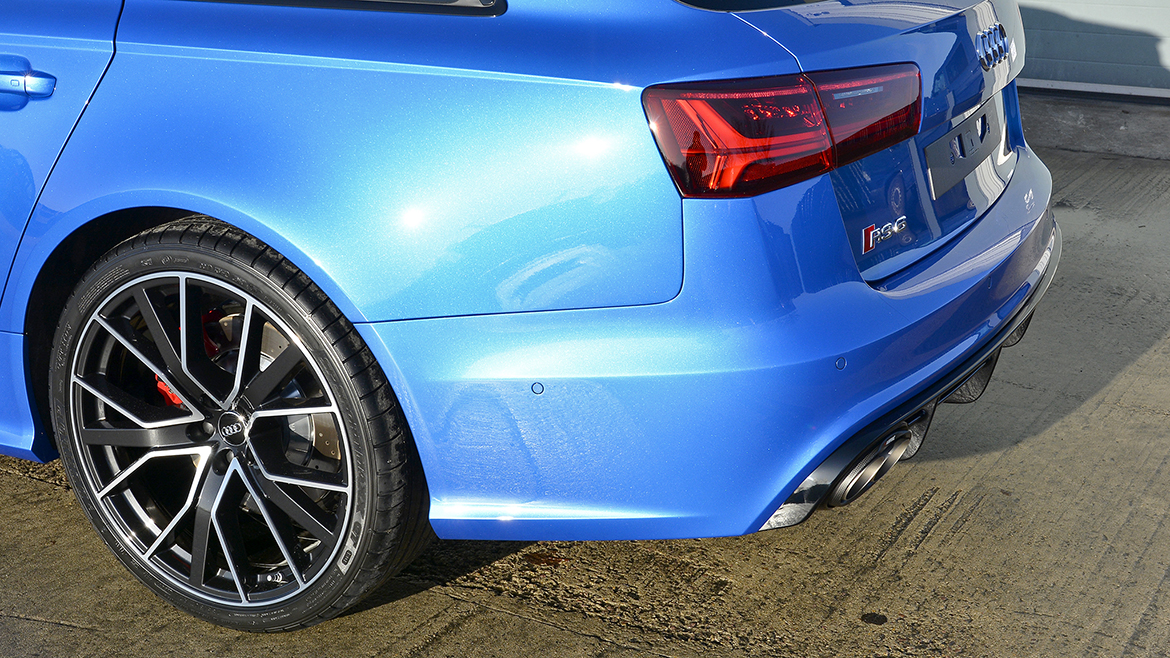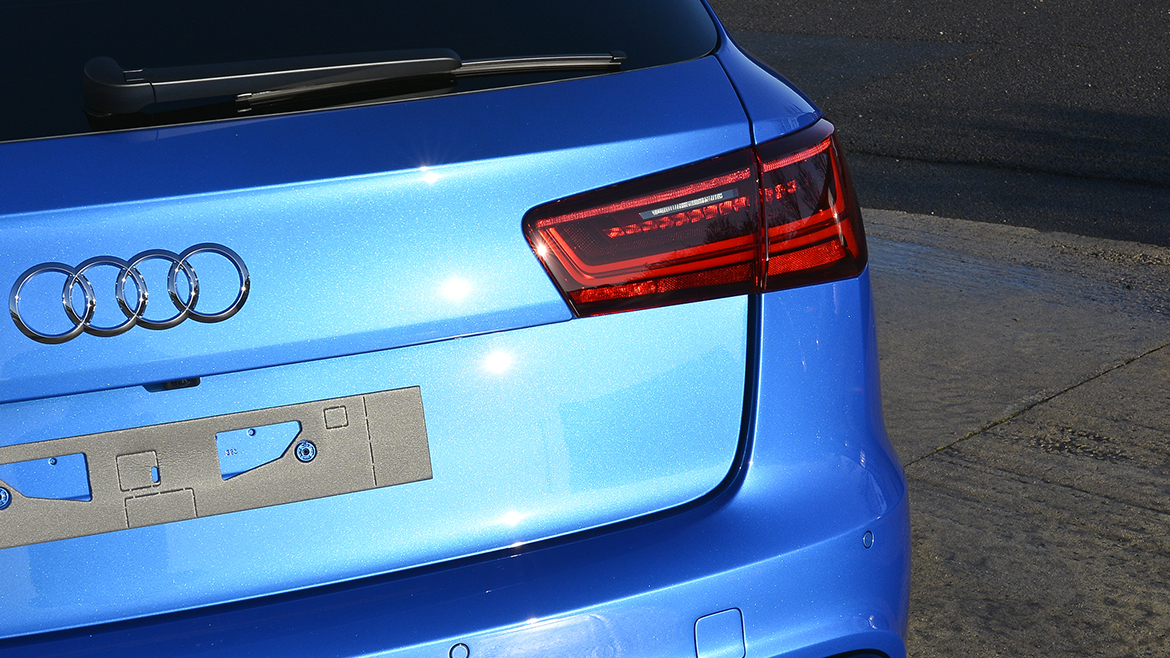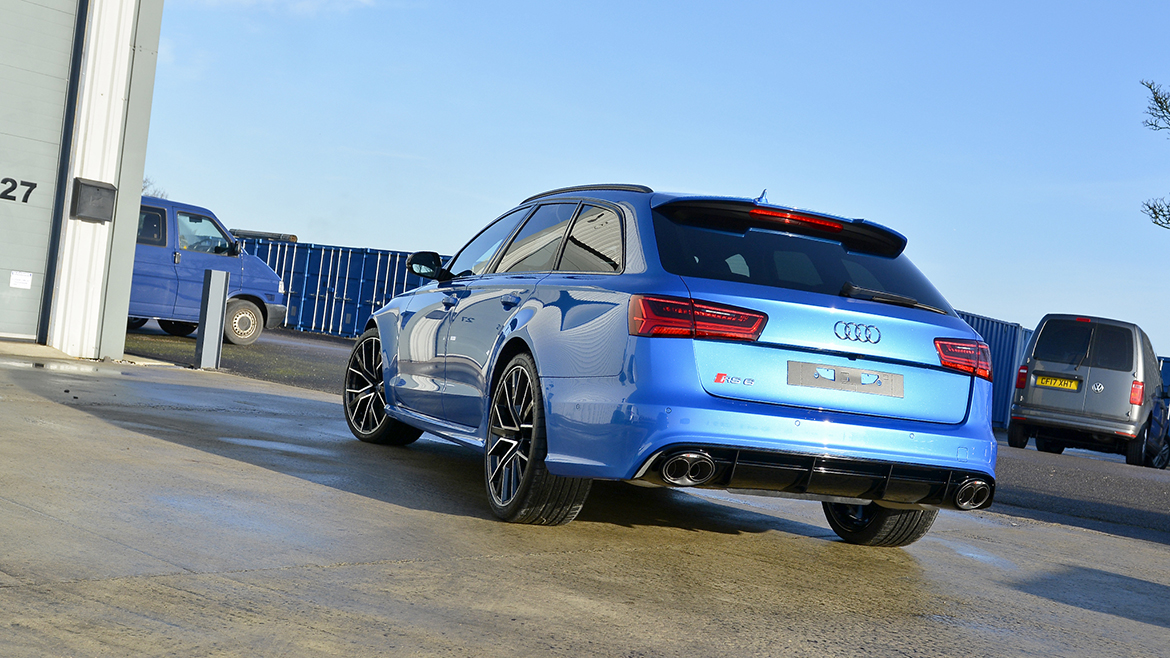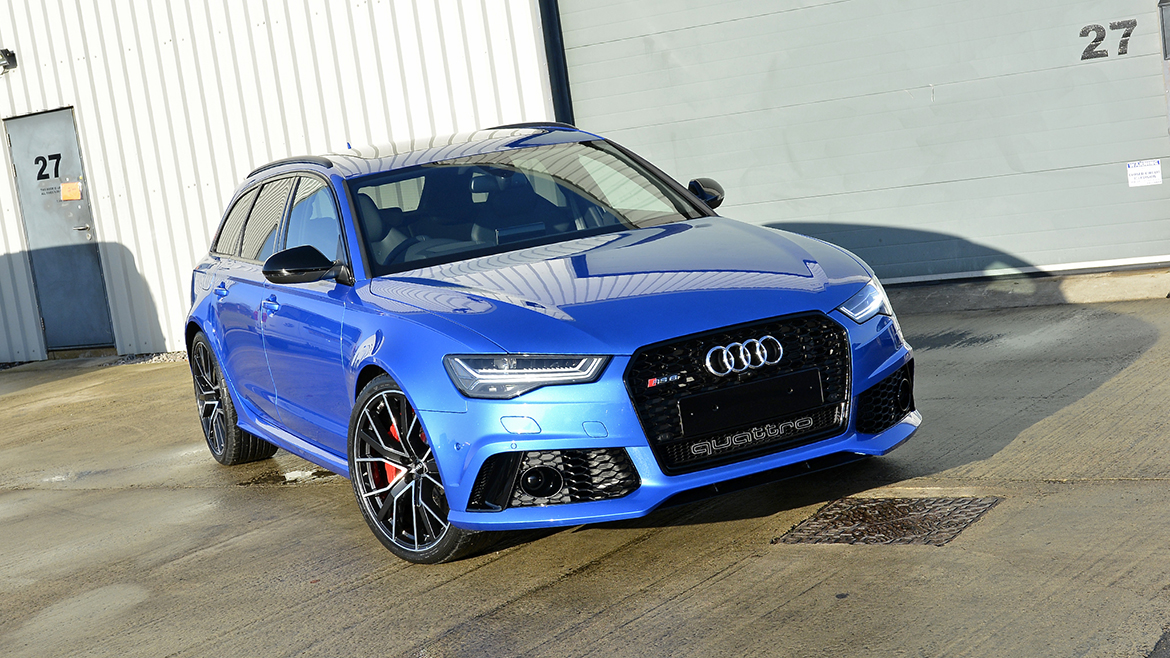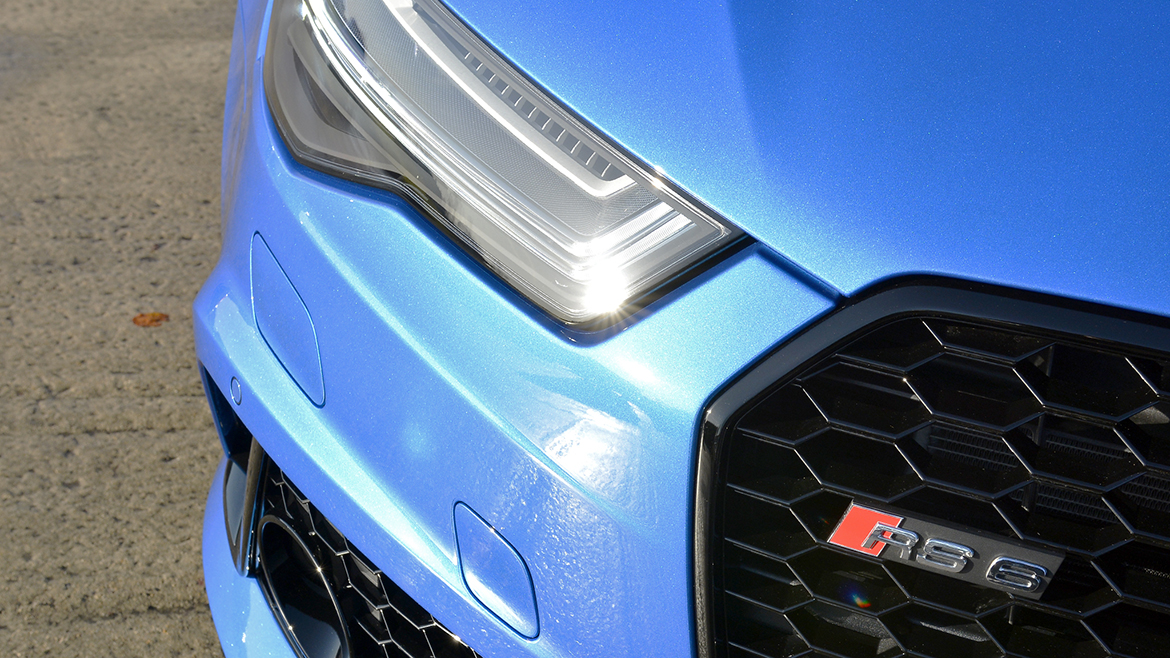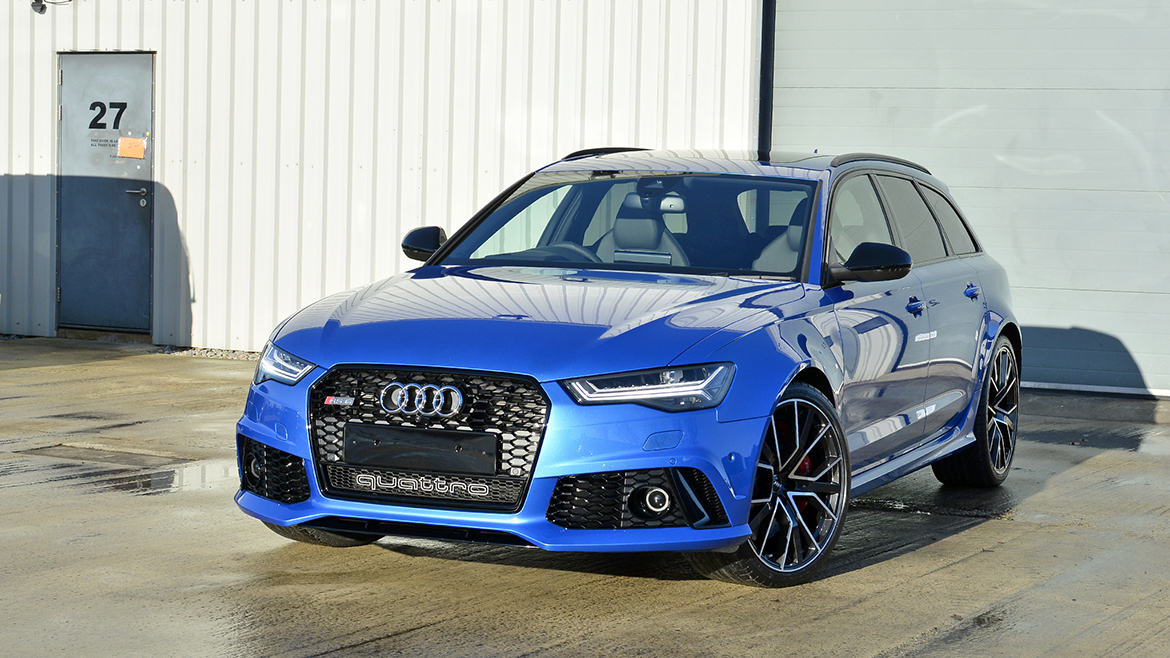 If you'd like a similar treatment carried out on your new Audi give us a call today! We can provide Paint Protection systems for any car. It doesn't matter if this is a Ford or Ferrari, or if it has matte or gloss paintwork, we have a solution to protect your pride and joy. We offer ceramic protective coatings from Gtechniq & Gyeon Quartz, carnauba wax protection from Swissvax, and self-healing protective films from SunTek, LLumar and Xpel. Call us on 01225 571161 or email us for a quote at justin@exclusivecarcare.co.uk