The Ferrari 275 GTB was introduced on the 1964 Paris Salon as the successor of the Ferrari 250 GT Lusso Berlinetta. The 4-cam 275 GTB is in many ways the holy grail of road-going classic Ferraris. Impossibly beautiful, rare, and mechanically sophisticated, it embodies everything that makes classic Ferraris sought-after and unique.  The first 275's appeared in 1964, employing an enlarged 3.3 litre version of Ferrari's venerable Colombo-designed V12. The car featured many innovative features not found in the earlier 250, including a rear mounted transaxle for improved weight distribution, independent rear suspension, and 5-speed transmission. Both three and six carburetor versions were available, and the cars were continuously developed, as was Ferrari's convention.
In 1966, the definitive and ultimate street version of the 275 appeared, the 275 GTB/4. In addition to employing the even more beautiful "long nose" body and rigid torque tube enclosed drive shaft introduced partway through the 2-cam model's production, the big news was the dual overhead cam cylinder heads. In conjunction with the six carburetor setup that was now standard, the dual overhead cams allowed power climb to the magic 300hp mark. Just 280 (some sources have quoted 330) 4-cam 275's were built.
Nowadays the Ferrari 275 GTB is a very much sought after Ferrari, that is no surprise at all; it is one of the most beautiful and most impressive cars ever designed.
This stunning Ferrari was booked for our Paint Correction Treatment and 22PLE Glass Coating.
As with any other job, I fully inspected every square inch of this beauty with different light sources (3M Sun Gun, Metal Halides and Halogens) to find all of the defects and develop a plan of attack to bring this 275 up to a level that it deserves.
After taking paint measurements I tried trying several pad and polish combo's to work out what would be best to tackle the paint defects and settled on using the Meguiar's MF Correction System (Meguiars MF Cutting Pads and D300). This did a great job of re-levelling the clearcoat and completely removing the defects that were present in the paintwork.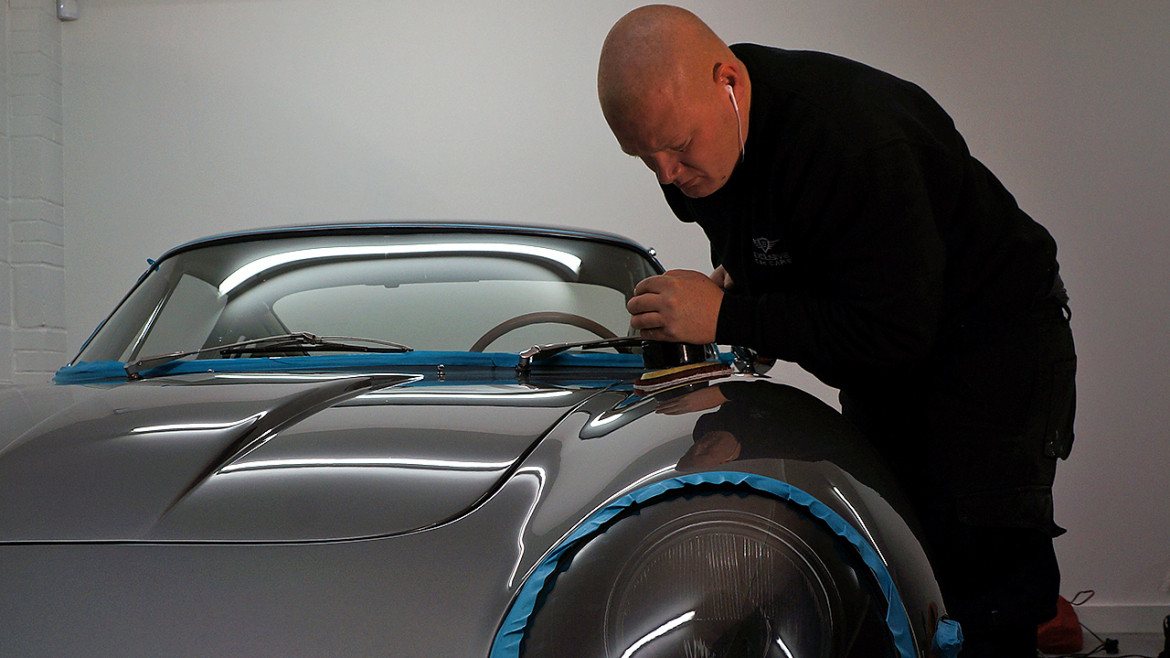 Below are a few before's and afters during the first stages of machine polishing.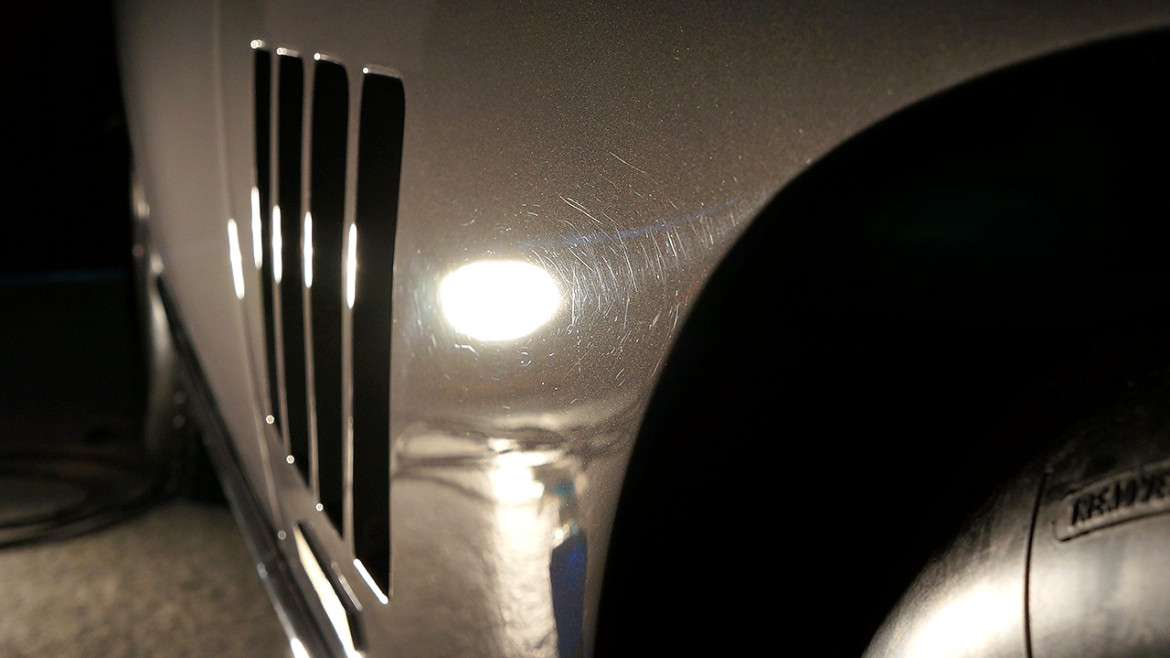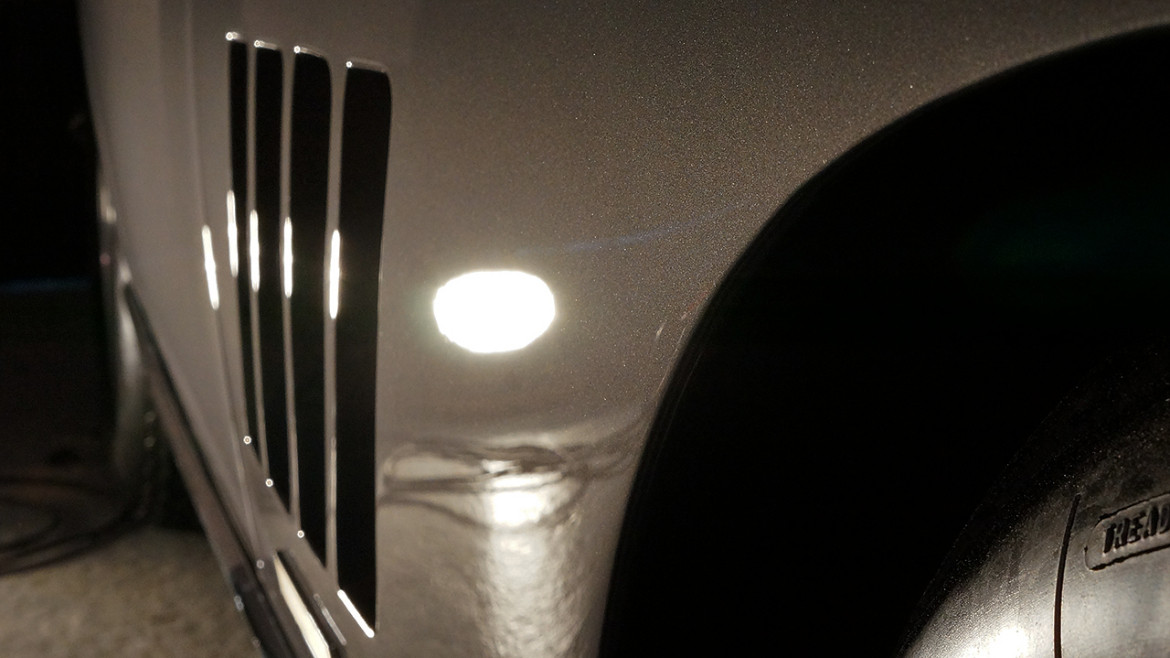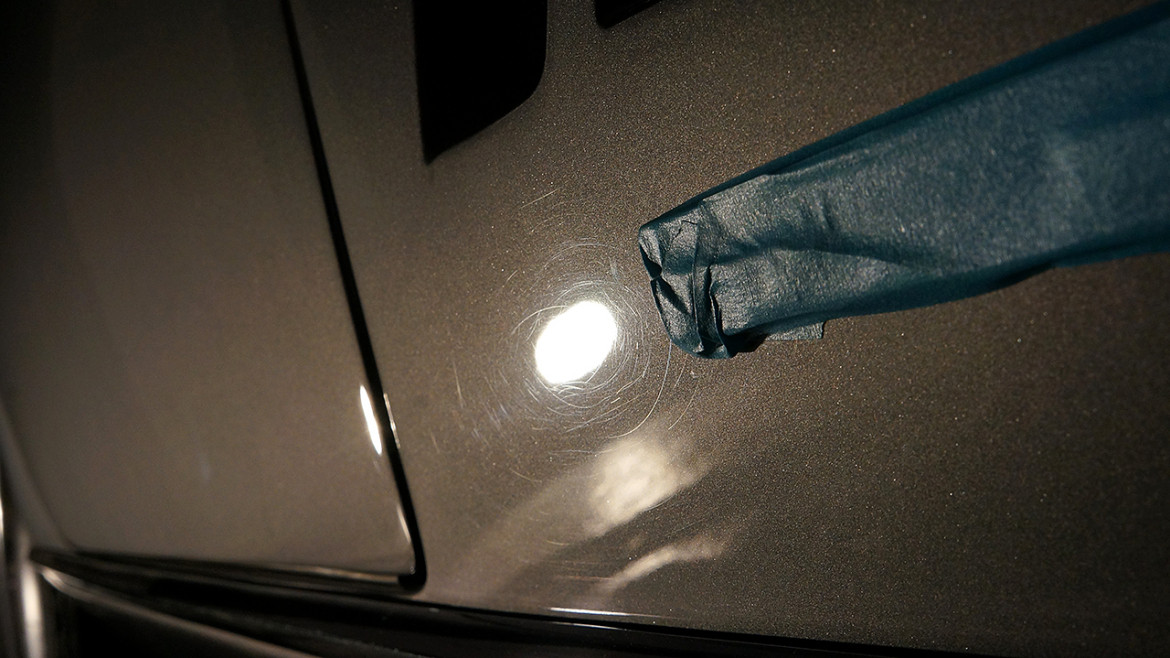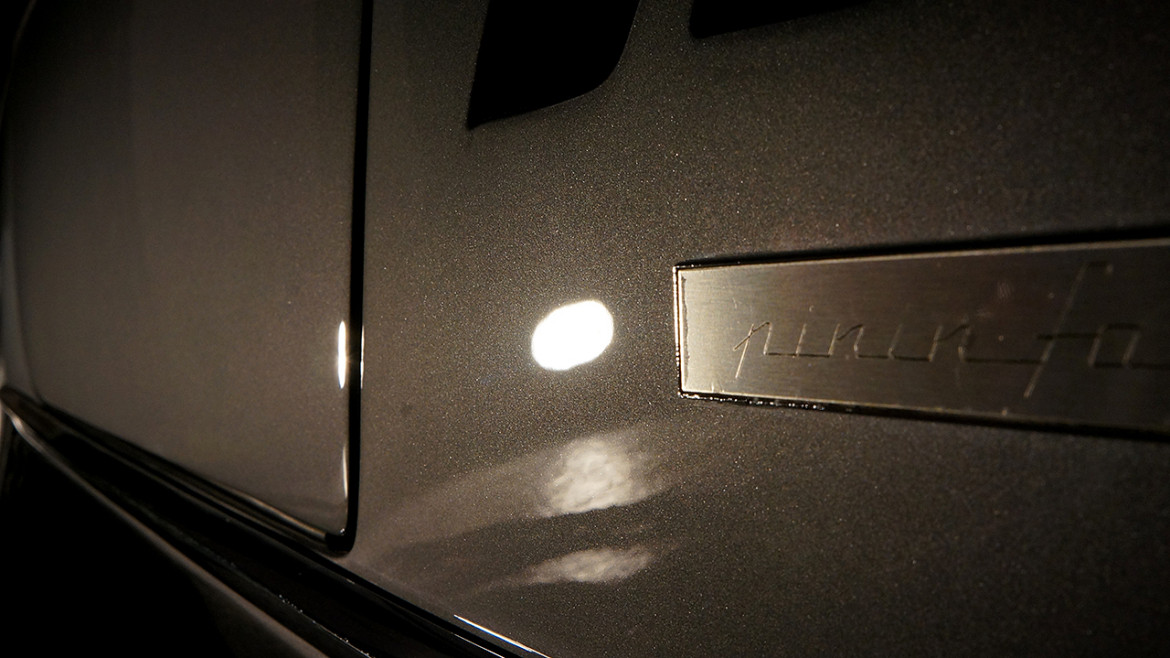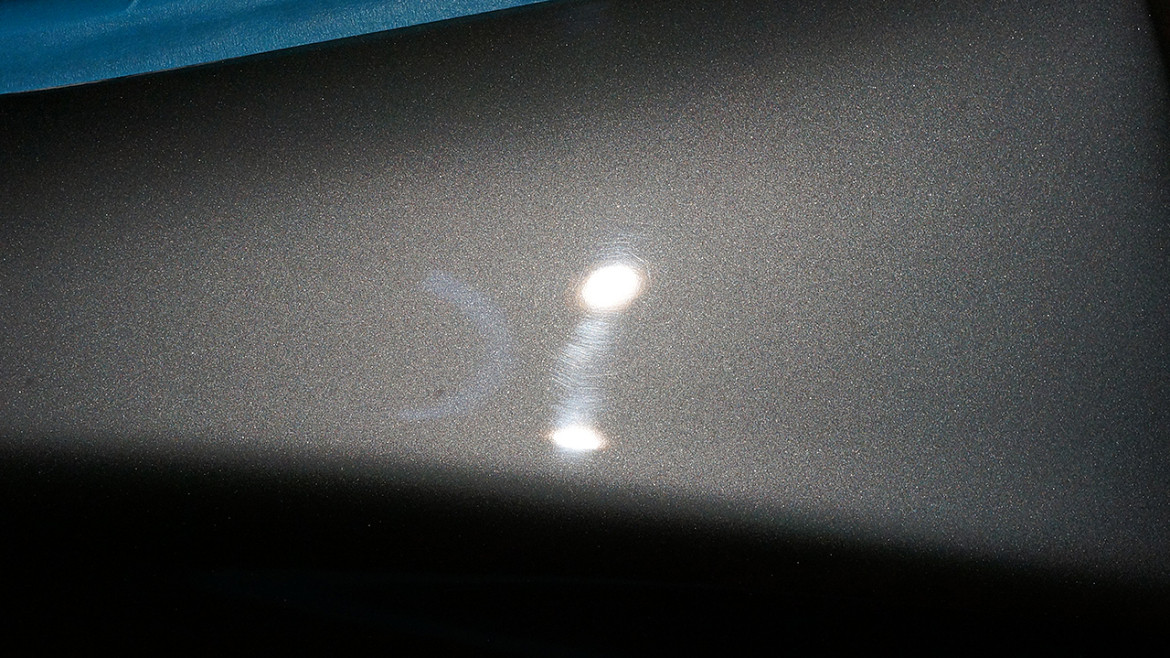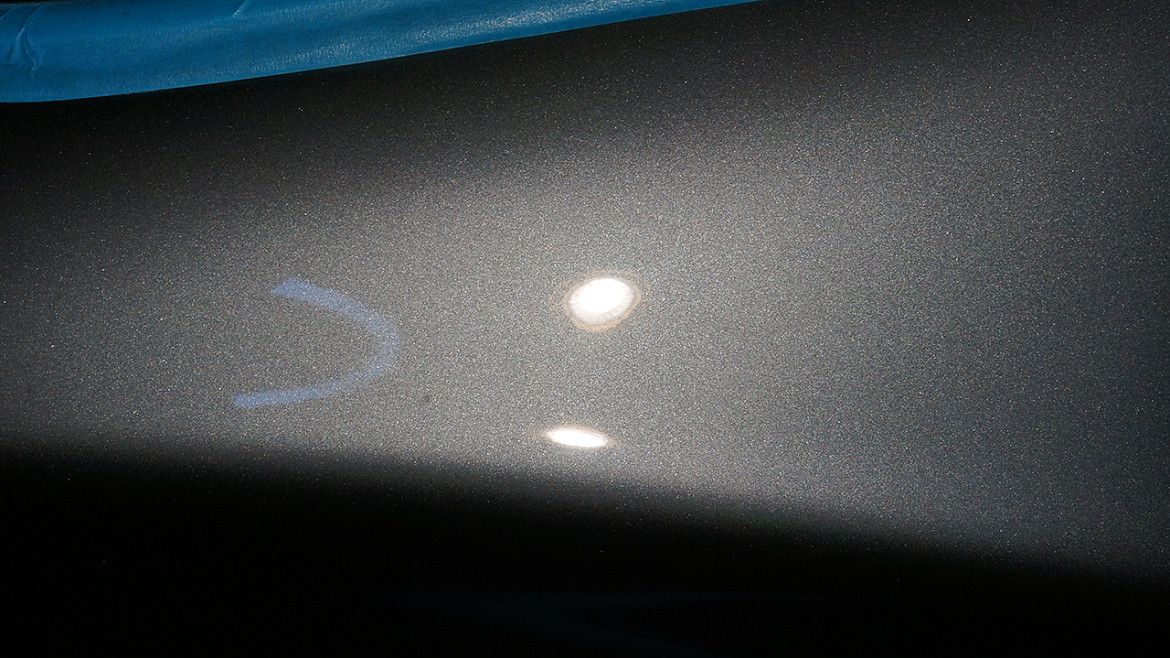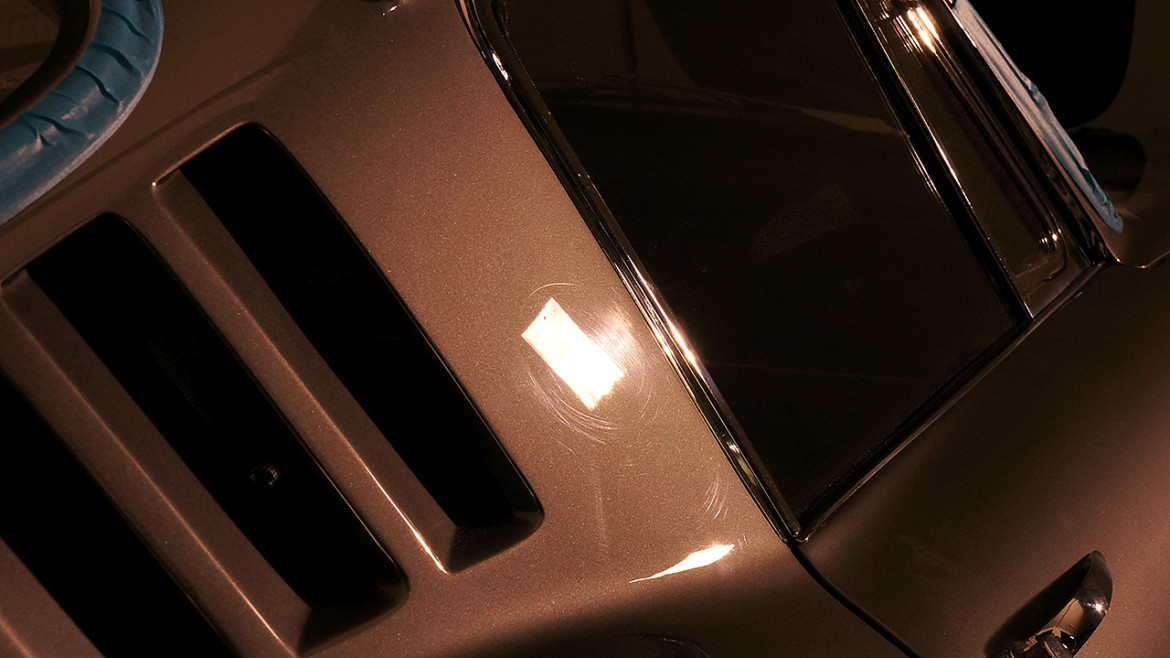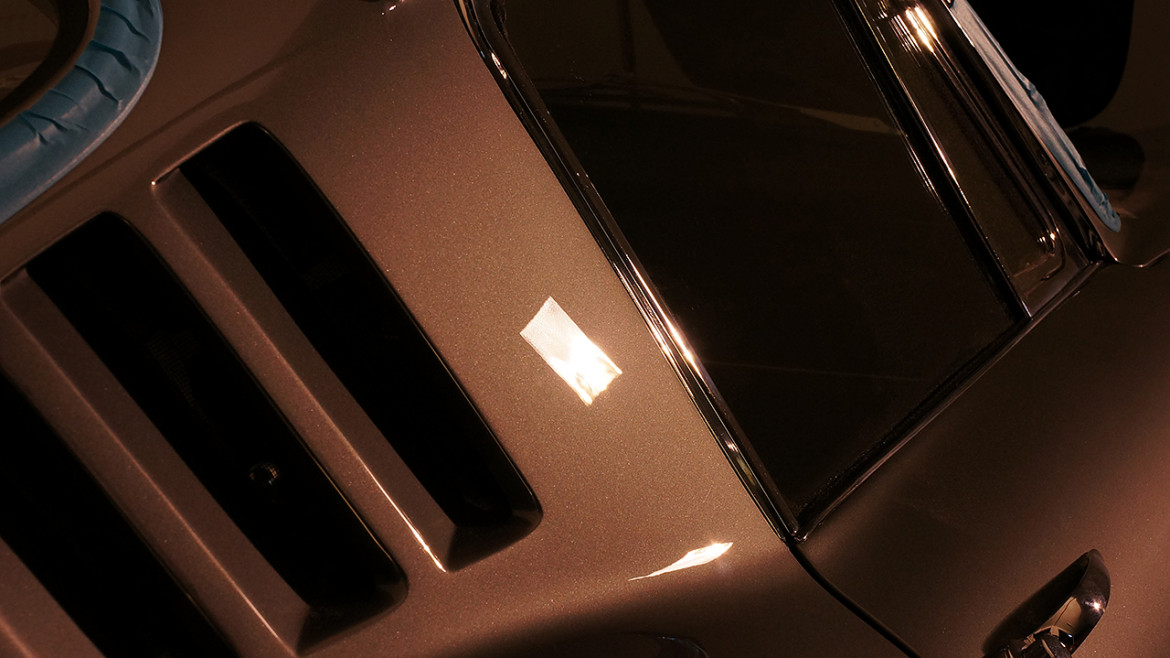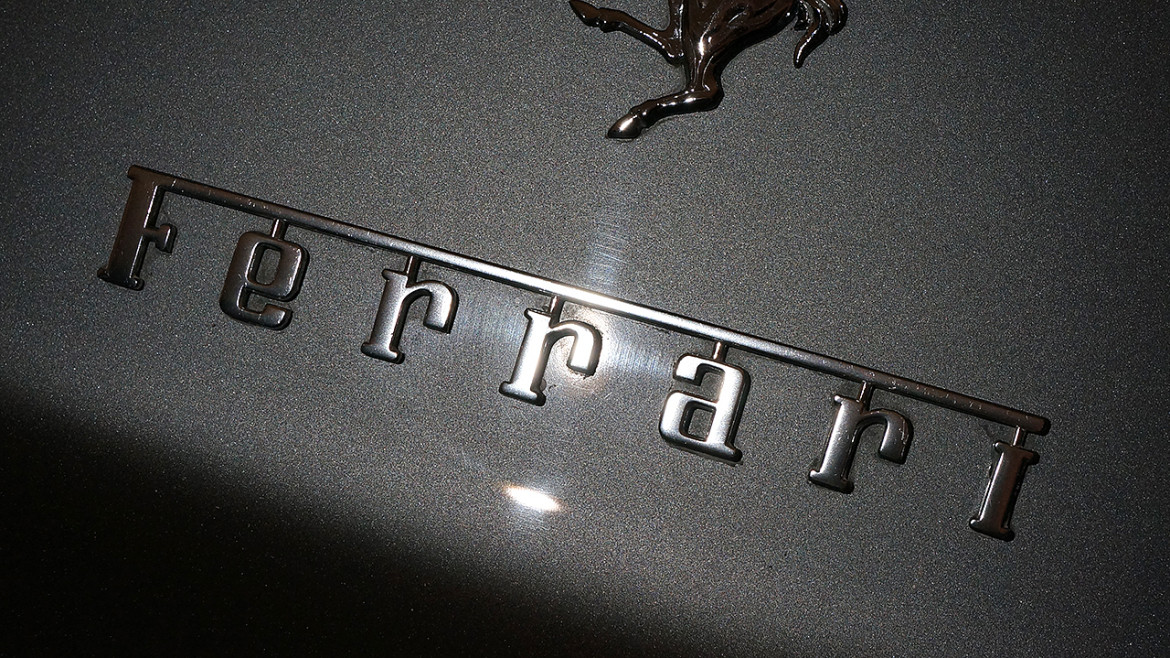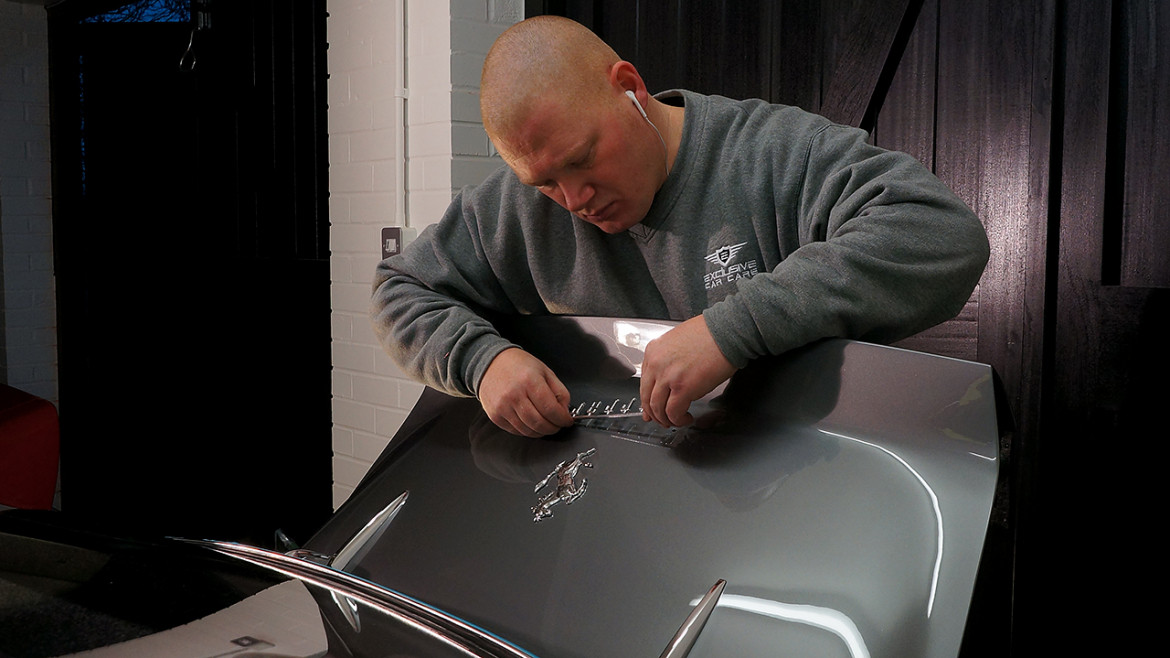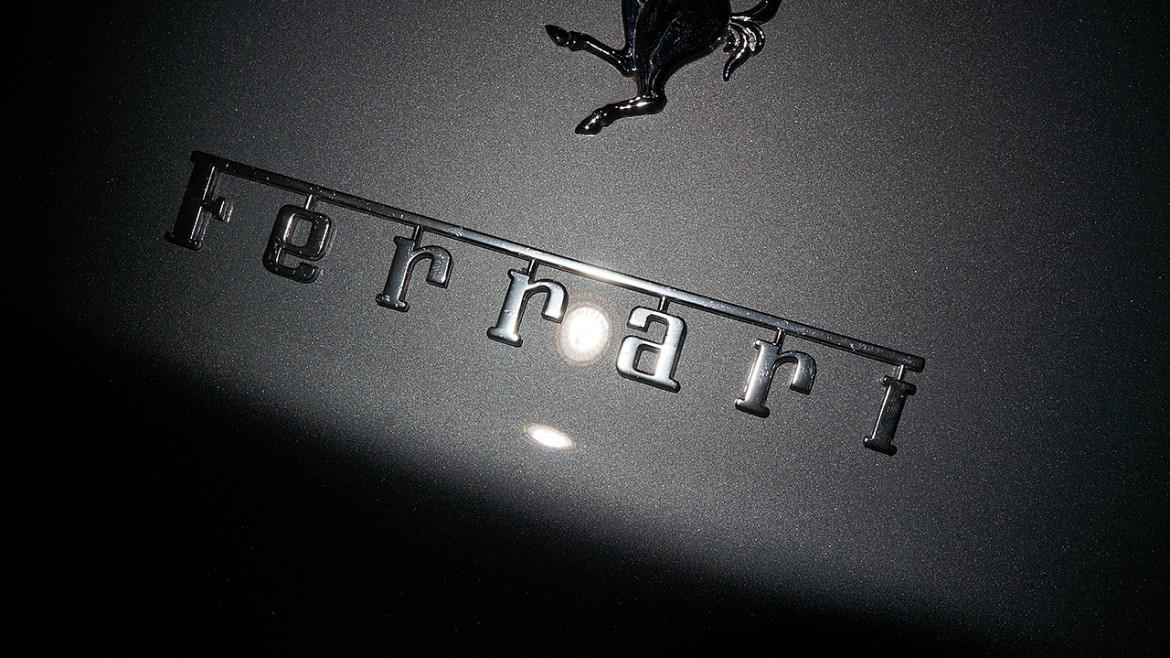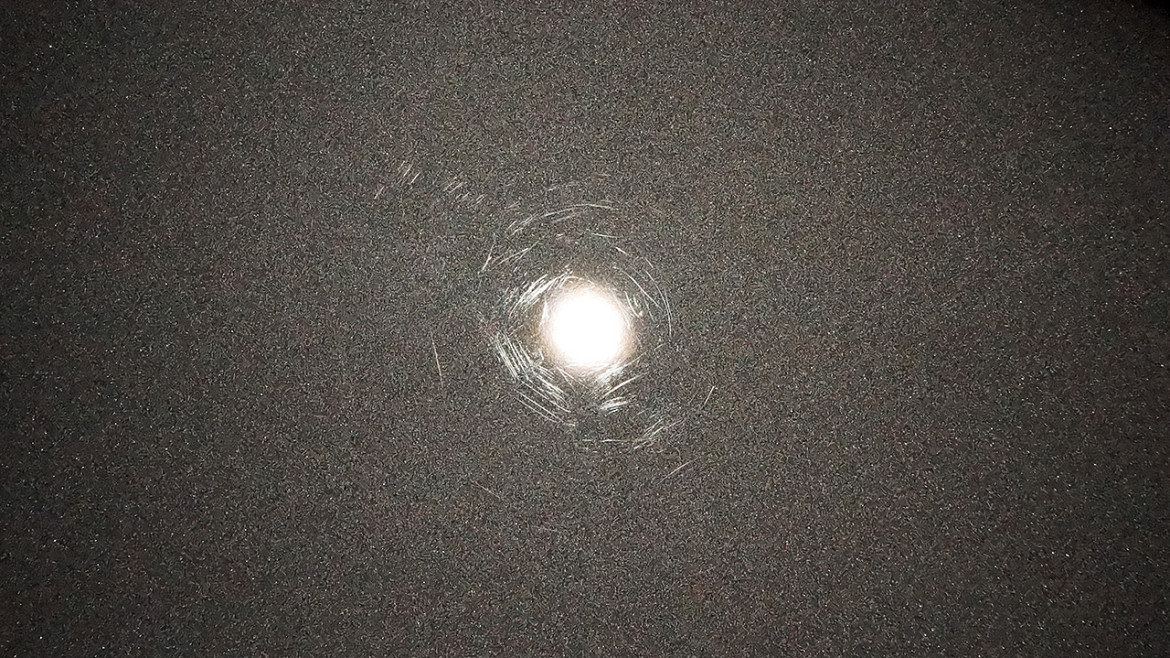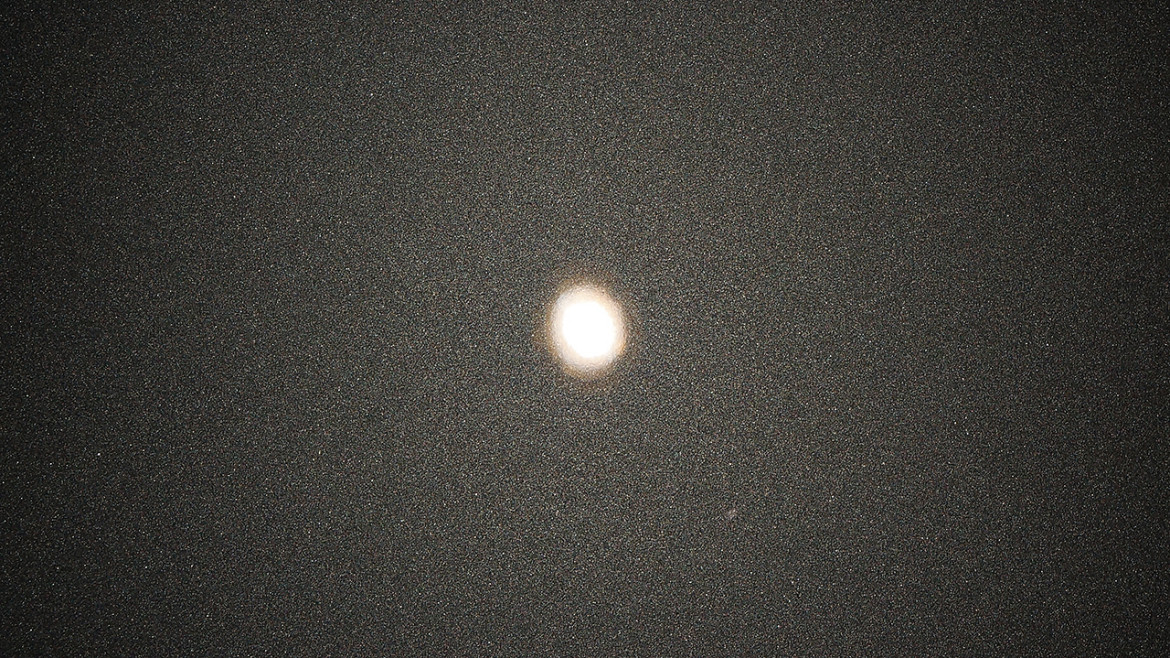 Once the compounding stage was complete I then refined the paintwork using Menzerna 106 on the rotary. This stage will increase gloss and remove any light haze that may have been left over by the compounding stage which will result in more clarity to the paintwork.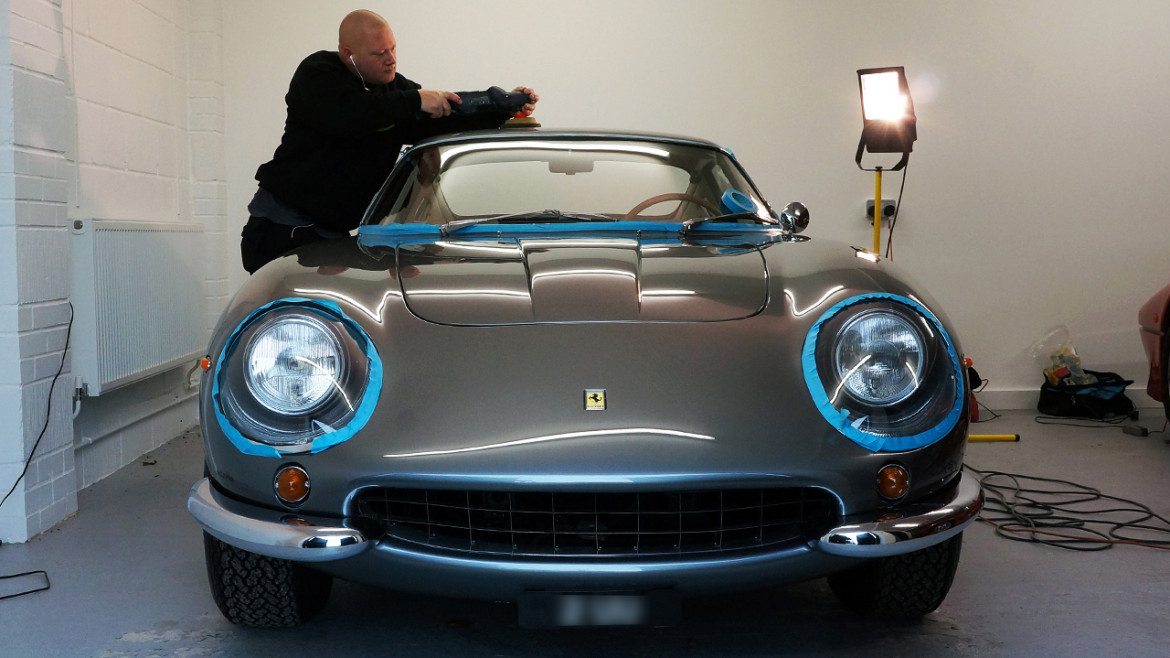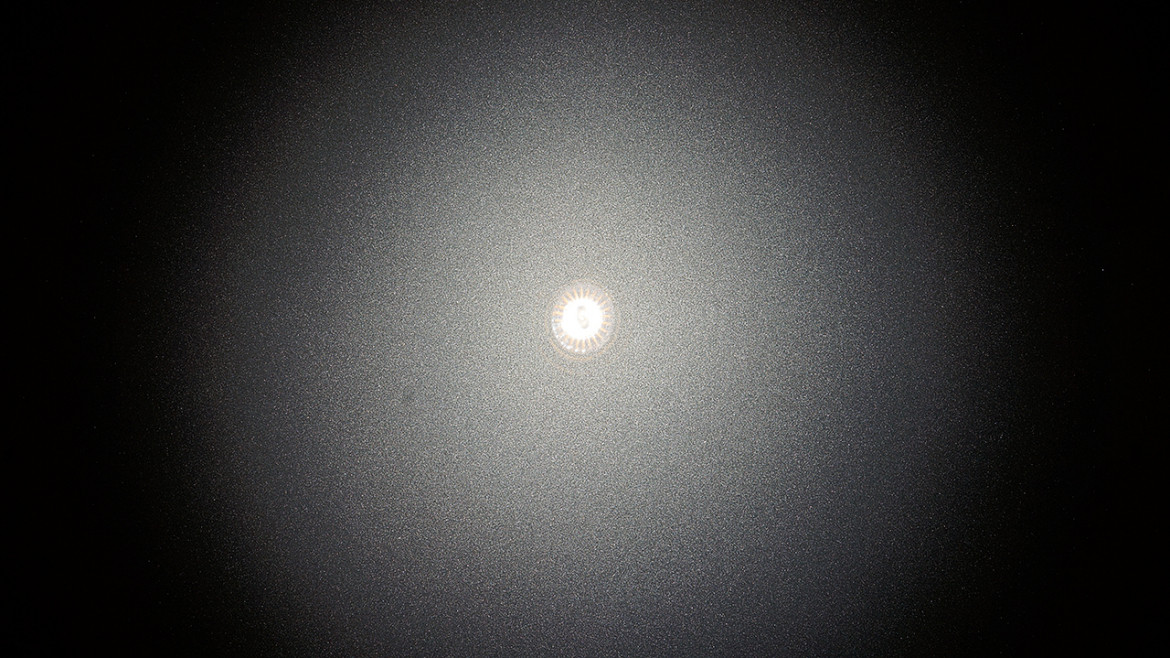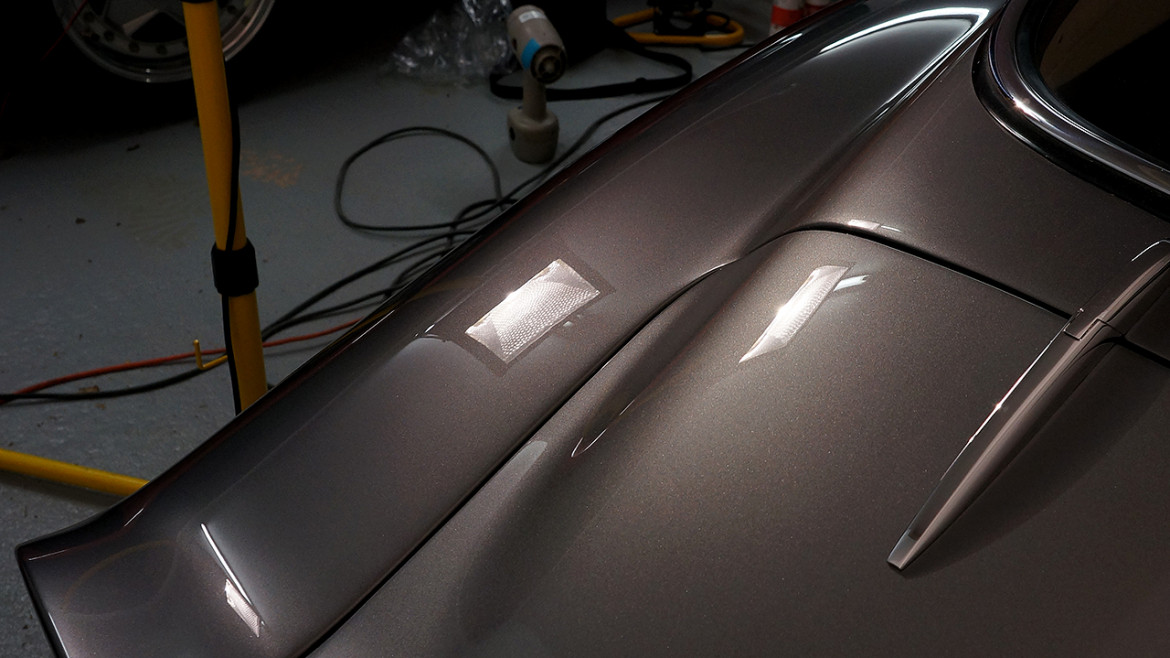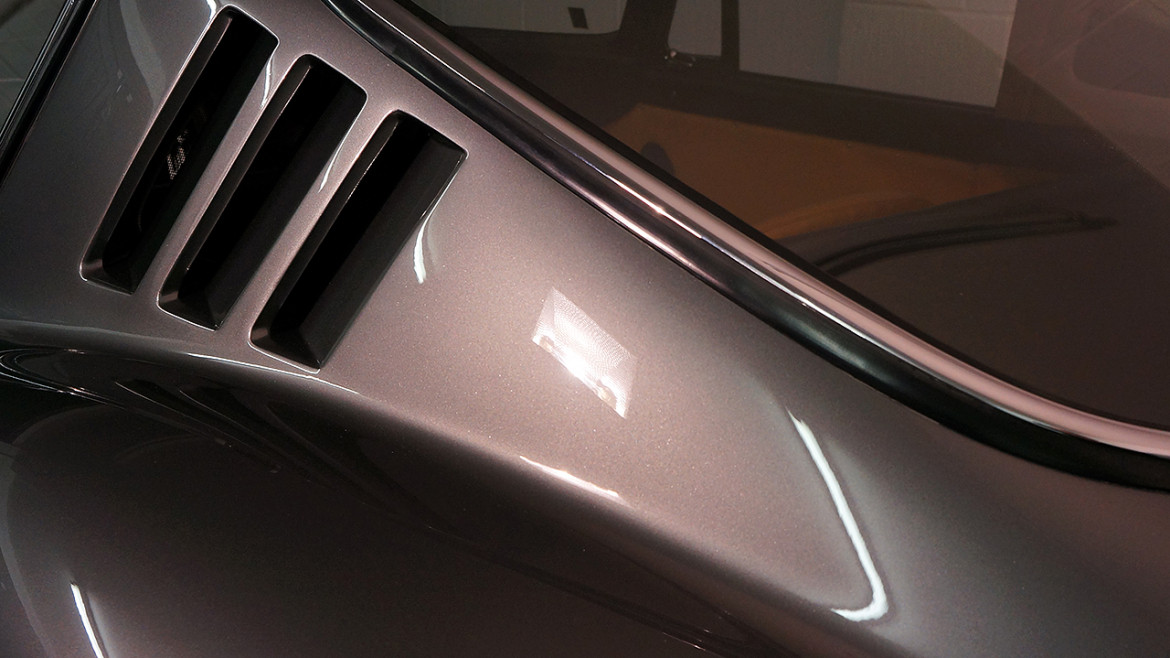 Once I finished all the polishing stages I wiped down the paintwork with Isopropyl Alcohol to effectively break down and remove any polish residue/oils from the surface which would ensure the protection I would be applying to the paintwork would bond well.
22PLE VX1 Pro Signature Glass Coat was used to protect the paintwork. This high silica-content glass coatings are applied to the paint in a thin layer as a liquid, and once cured, 22ple literally leaves a hardened glass barrier between the paint (or other protected areas) and the harmful elements. So not only does this glass barrier provide a brilliant gloss and shine, it offers a level of protection to your car that can't be equalled by any wax or sealant. While most carnauba waxes last only a month or two, and sealants upwards of 4-6 months, you can expect 18-24 months durability with 22ple Glass Coating!
One of the key features of this coating is that harmful and destructive contaminants won't stick to the surface as easily…leaving your paint in much better condition for a longer period of time. And since there's less "stick" on the surface, you'll find that washing and drying is MUCH easier and quicker. Your wash mitt will glide across the surface like never before (creating a safer, mar-free wash process), and drying is near effort-less due to the hydrophobic properties of 22ple.
When used on wheels and metal, the VM1 formula will prevent heavy brake dust buildup, and make subsequent cleanings much easier. And when used on plastic trim, the VR1 formula will create a deep, rich color that will last for well over a year…as opposed to just weeks for other trim products
If your interested in having this coating applied please get in touch with myself and I will gladly discuss options available.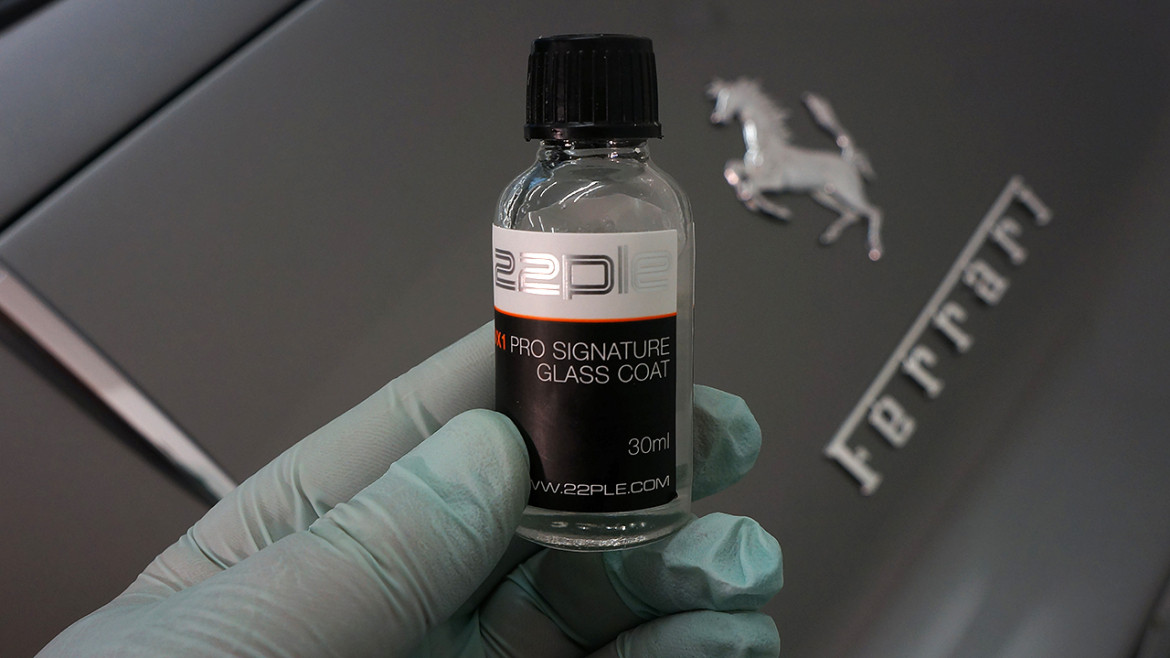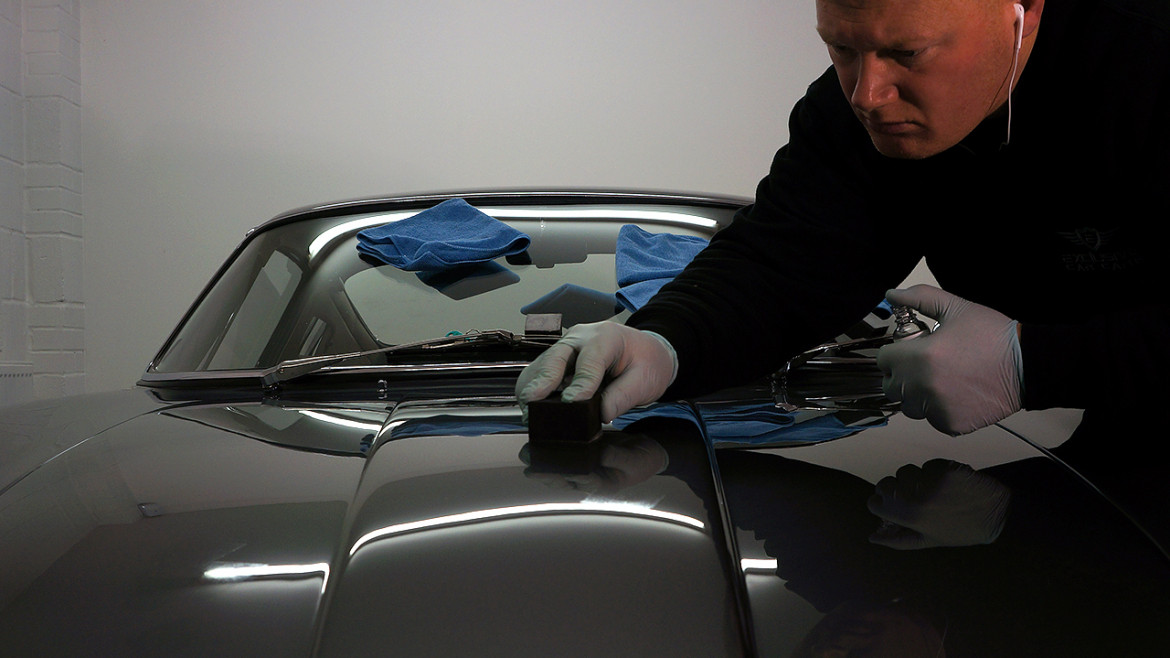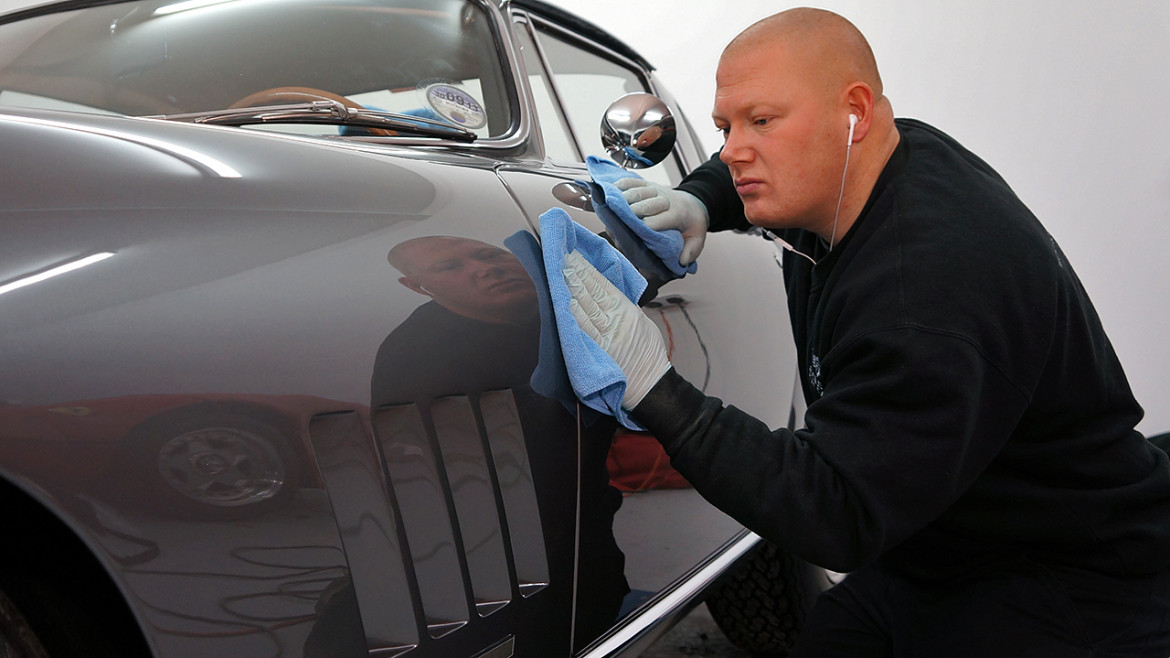 Here is the end result…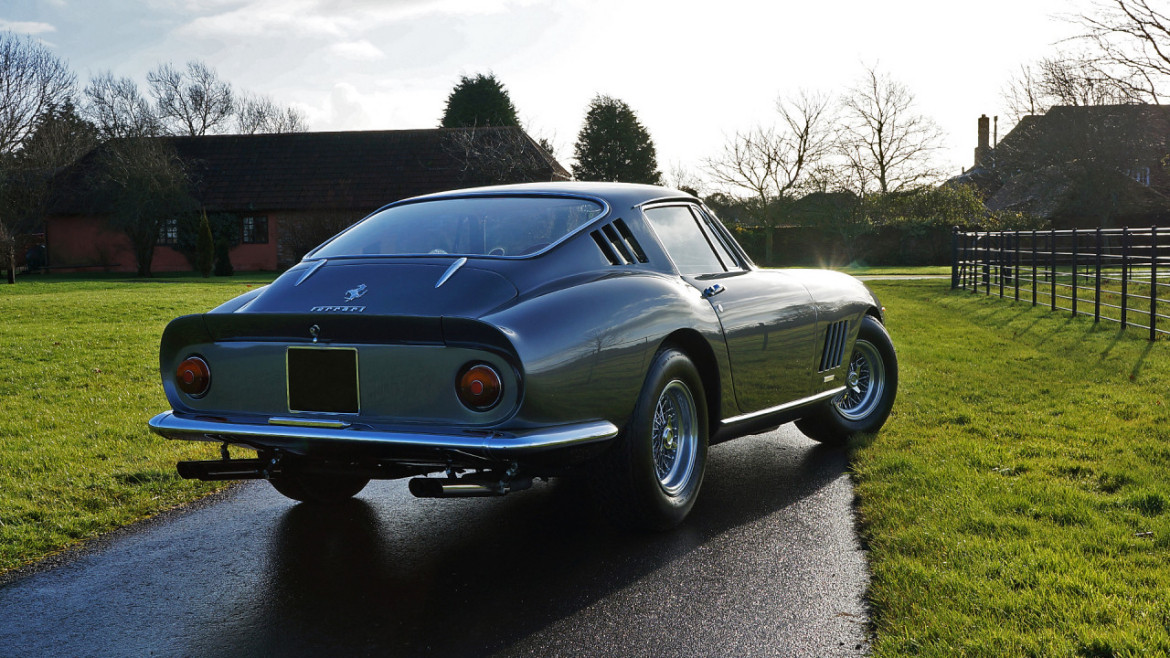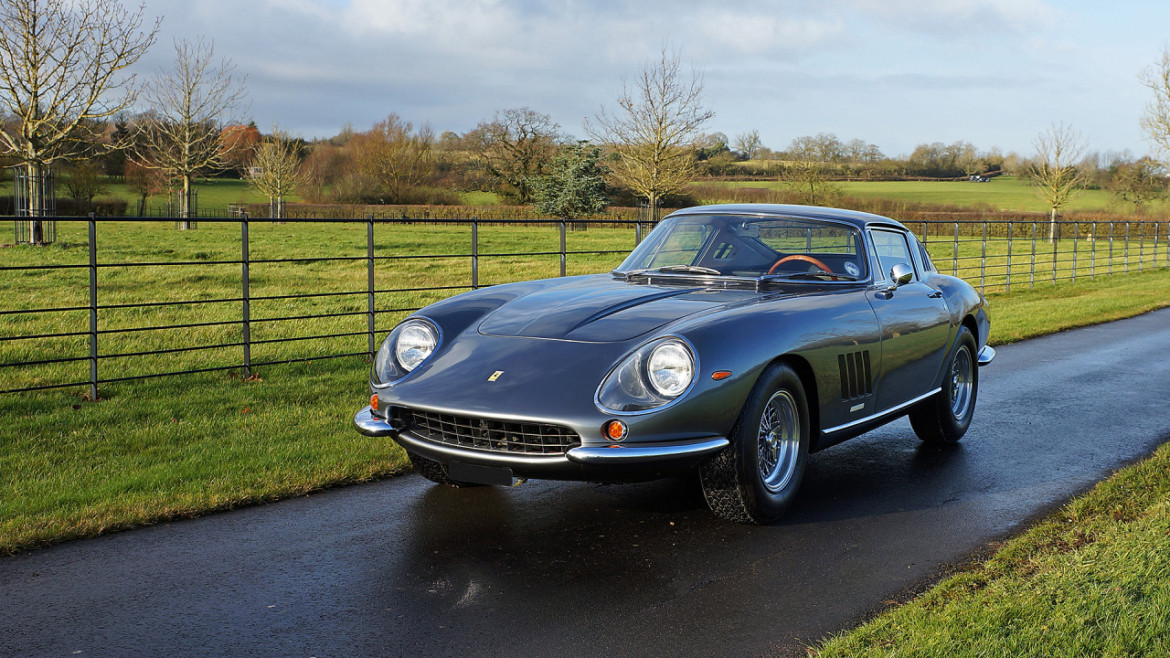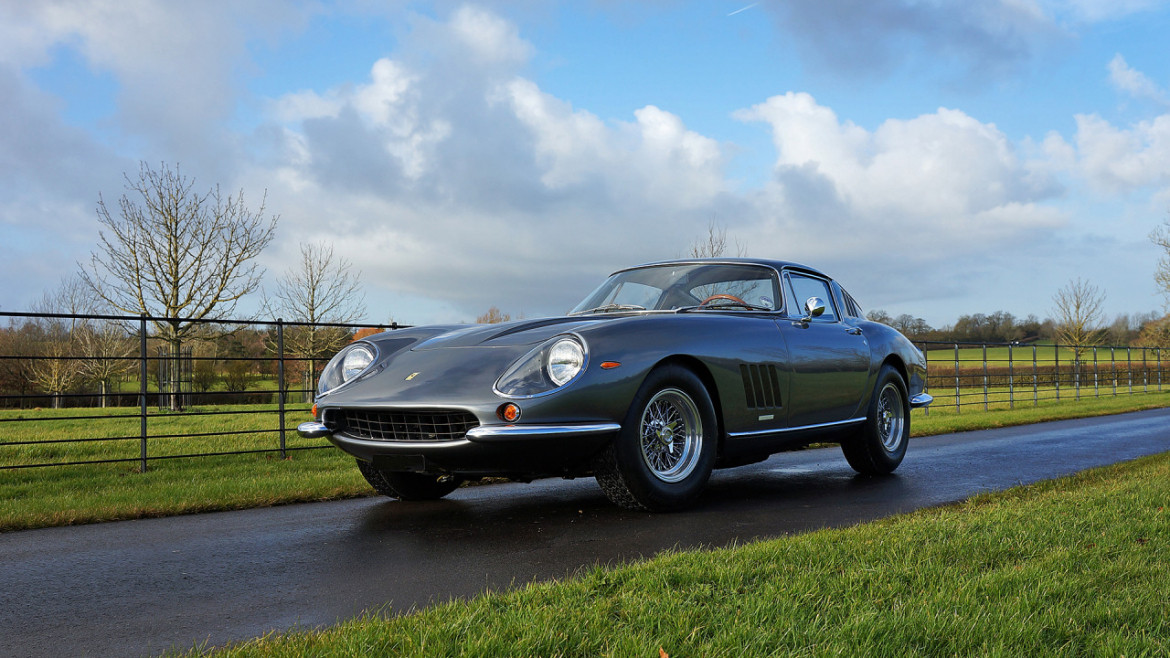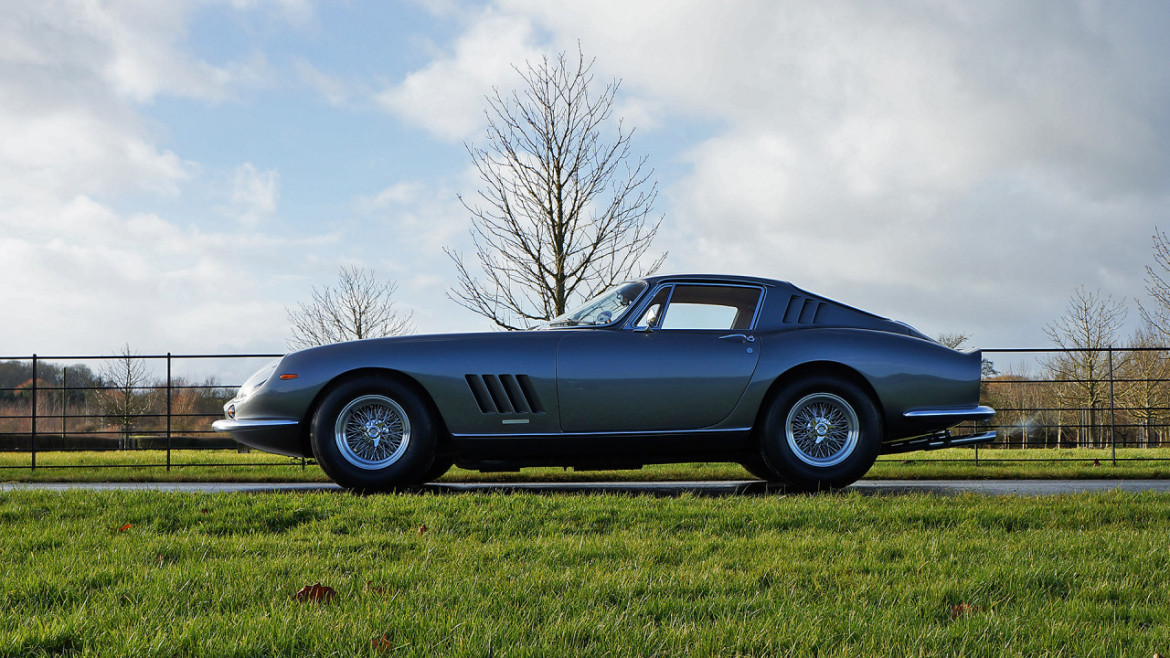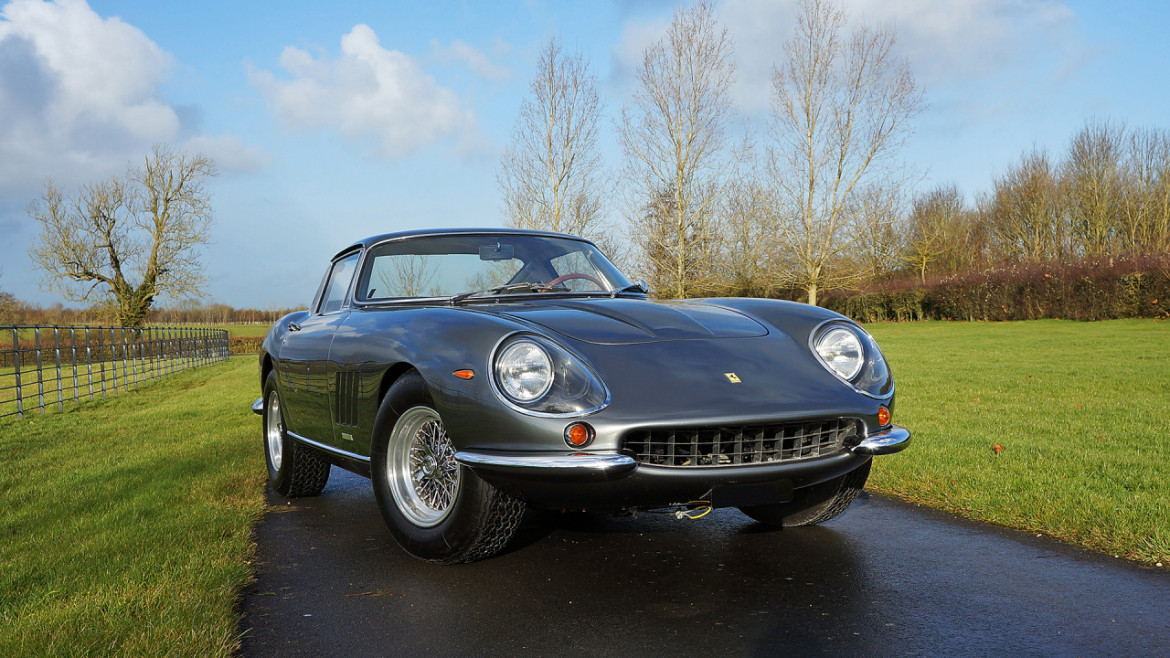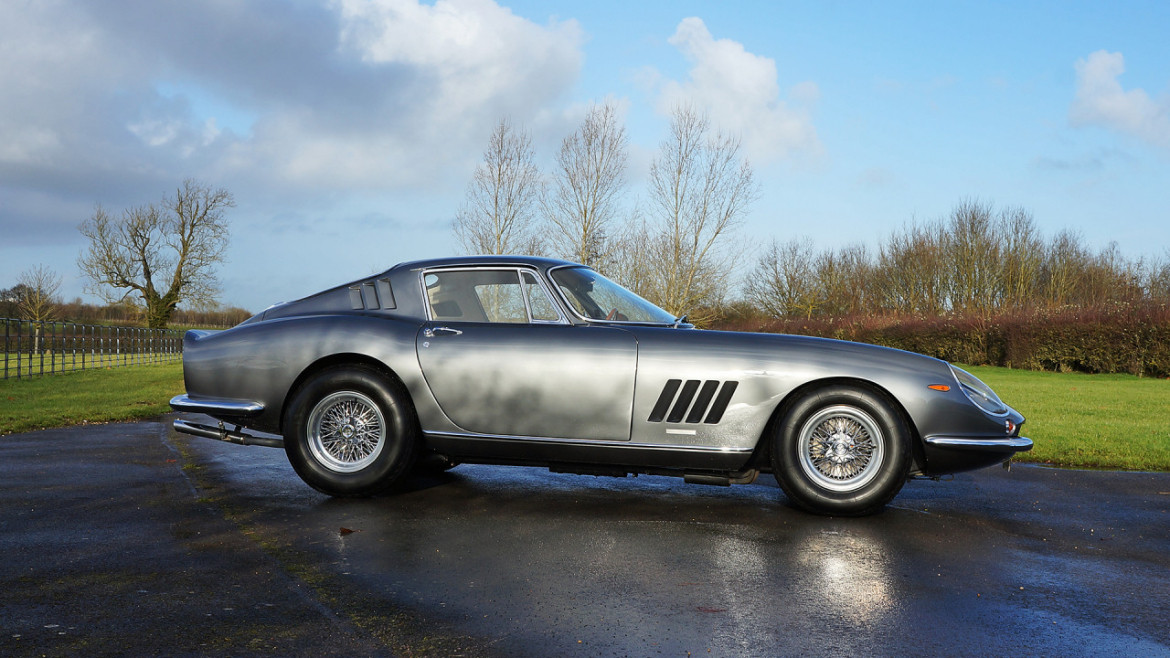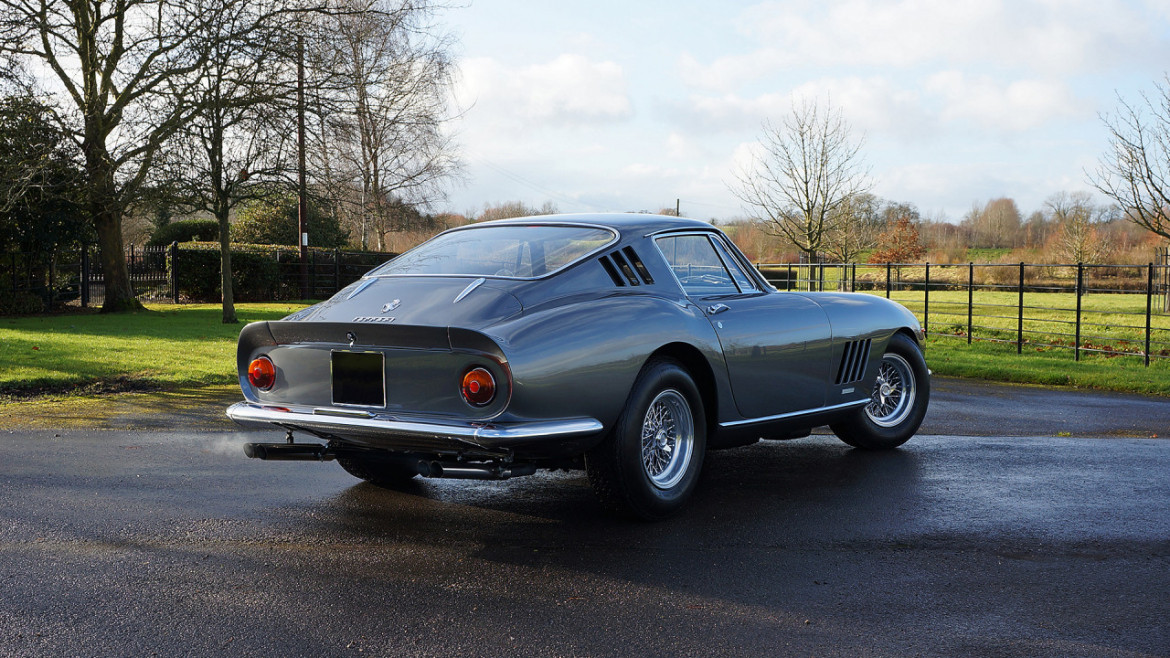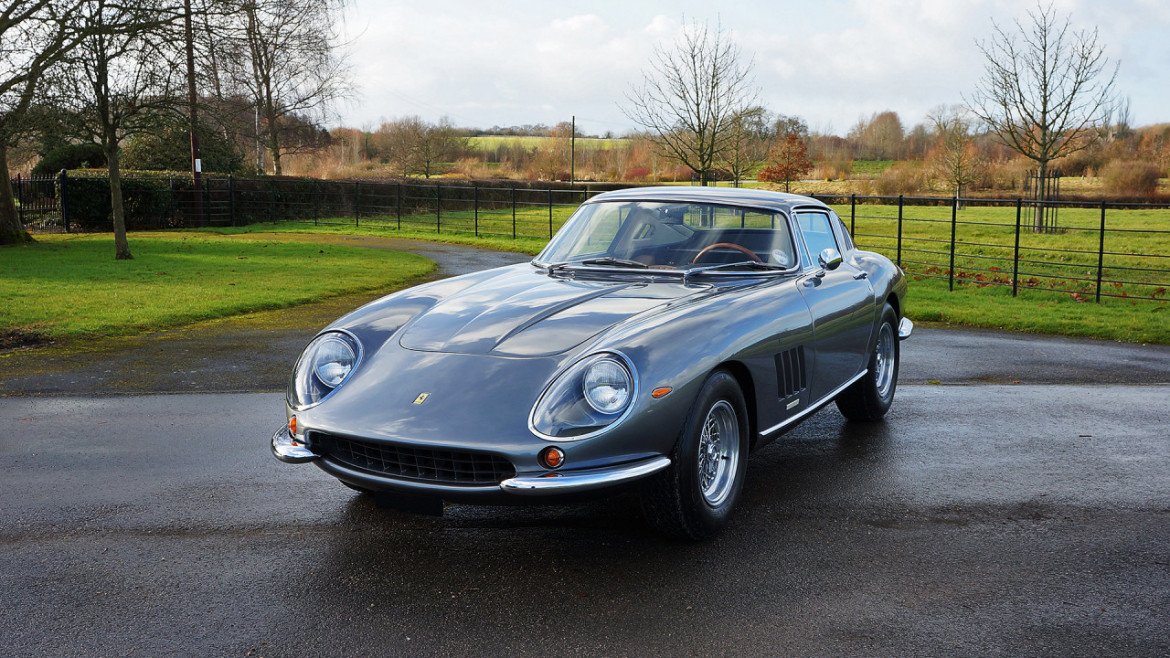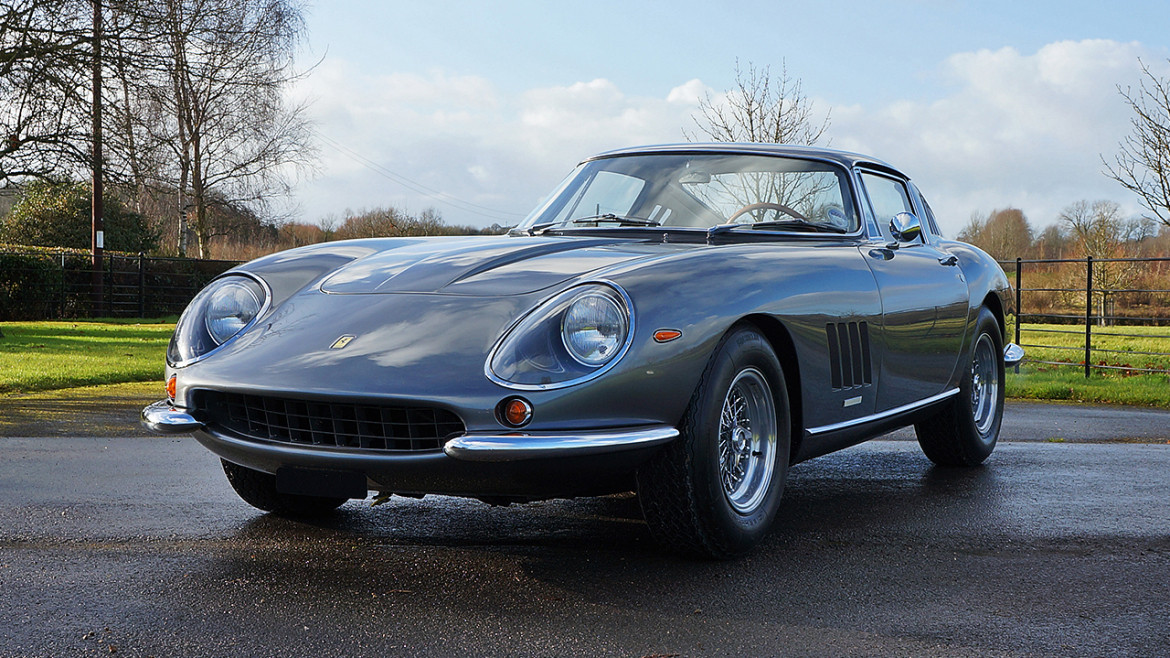 If you're an Ferrari 275 owner or owner of a special vehicle(s) that wishes to have a similar level of restorative detail performed by a highly skilled professional detailer please get in touch and we will gladly discuss options available..
Thanks for reading!
If you want to see daily updates and photos, please follow us on Facebook (be sure to "Like" us) or Twitter