Previously, the owner had us treat his Porsche 991 GTS to a Minor Correction Detail with Gtechniq Protective Coatings. He was very impressed with the results and having seen the benefits arranged to have his new Porsche Cayman GT4 treated before he took delivery.
The treatment began with the car given a pre-clean using Citrus Pre-Wash to loosen any bonded dirt, this was left to dwell for a few minutes and then pressured washed off. The GT4 was then given a thorough hand wash using a Microfiber Madness IncrediPad and Gtechniq G-Wash Shampoo.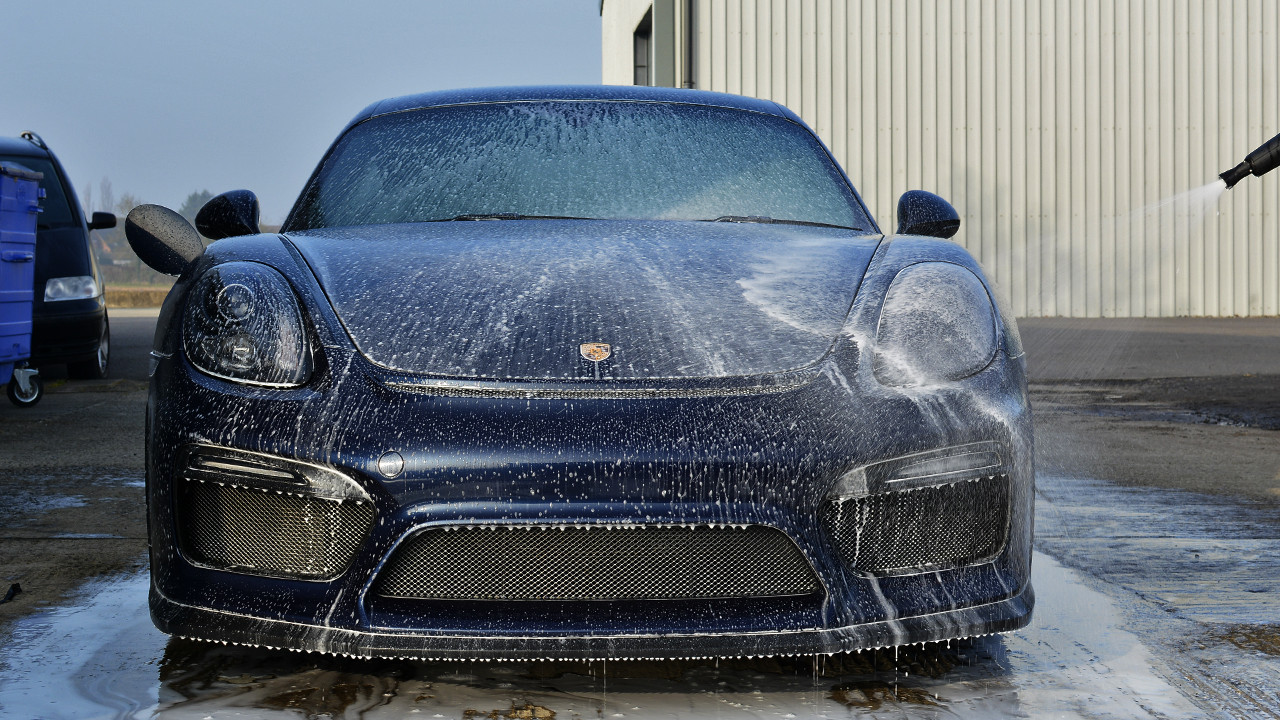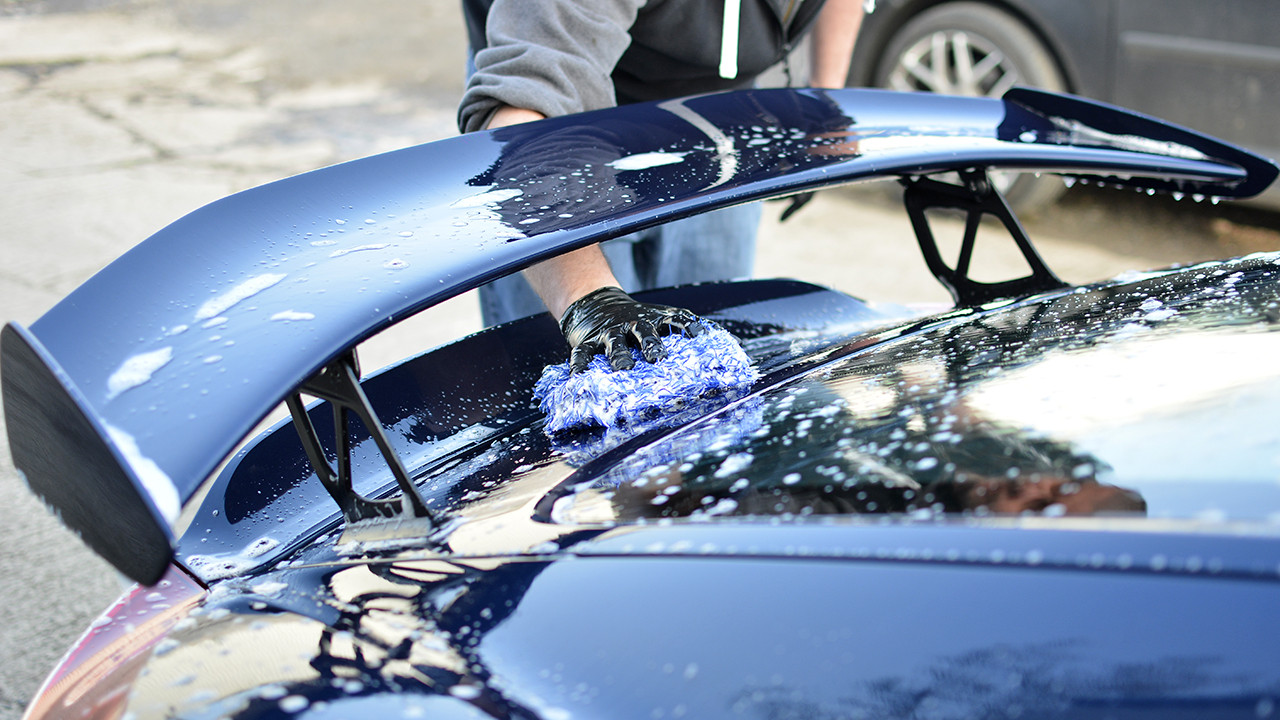 Vehicle is chemically decontaminated with Gtechniq W6 Fallout Remover. This process removes any ferrous contaminants that embed themselves into the paint surfaces.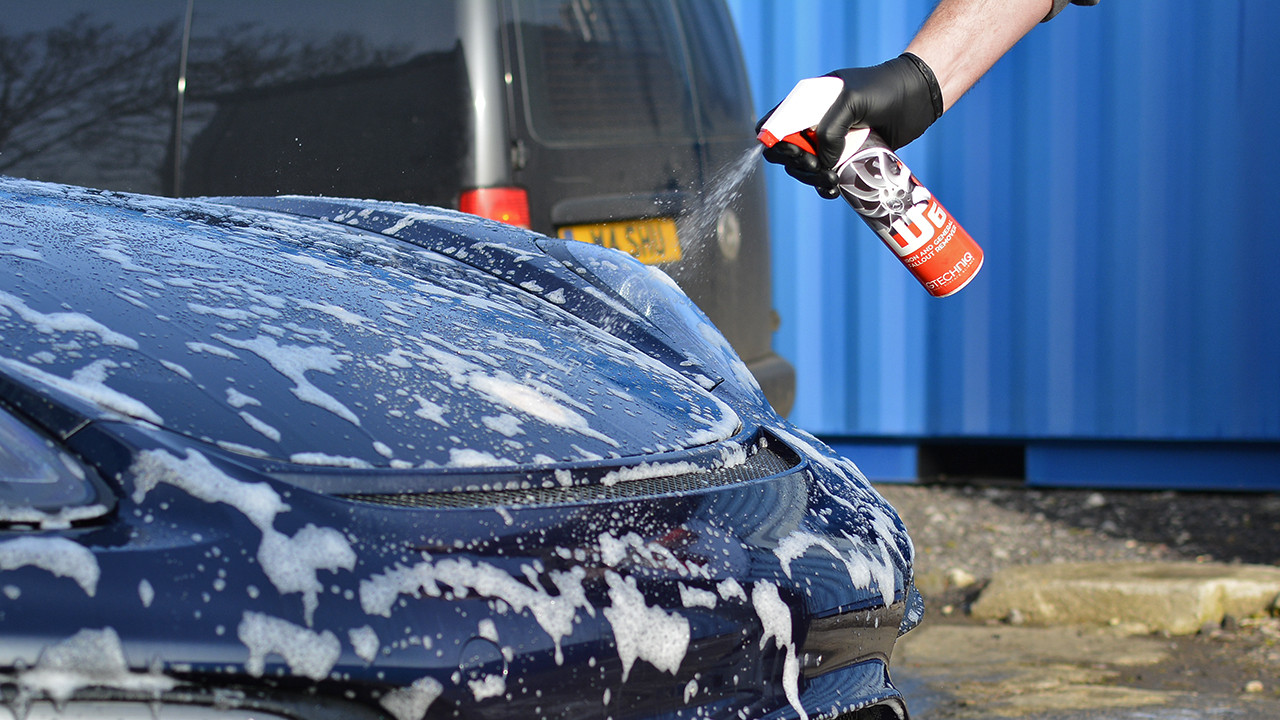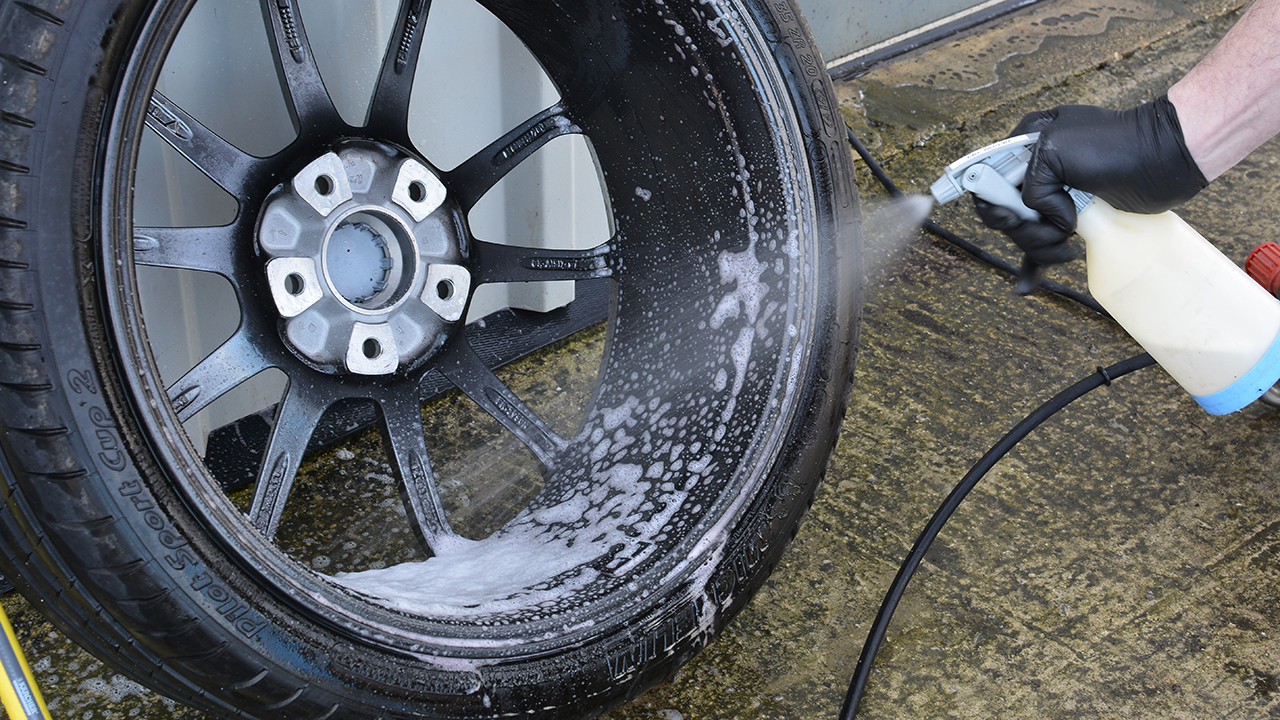 The brake calipers, wheels and exhaust tail pipes were sealed using Gtechniq C5 Alloy Wheel Armour, a nanotechnology-based coating resistant to high temperatures. Treated surfaces repel dirt, water, oils and inhibit the build-up of brake dust and fallout deposits, making them easier to maintain with the weekly wash.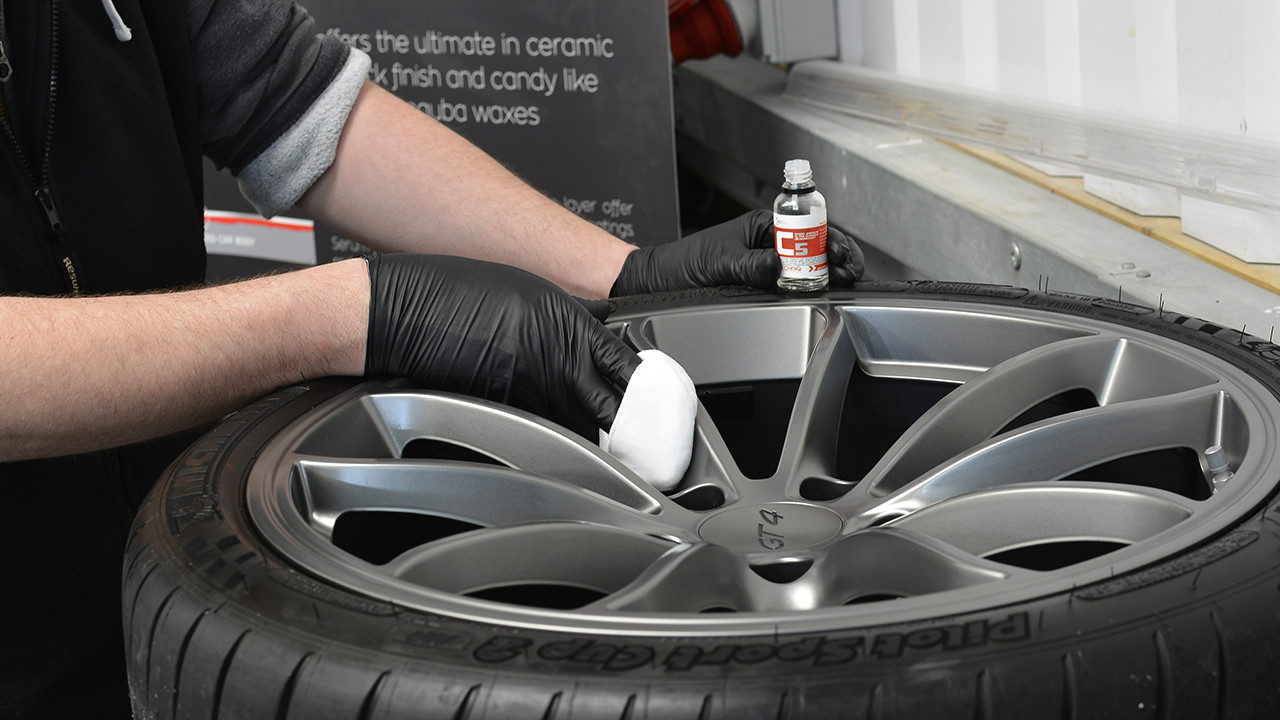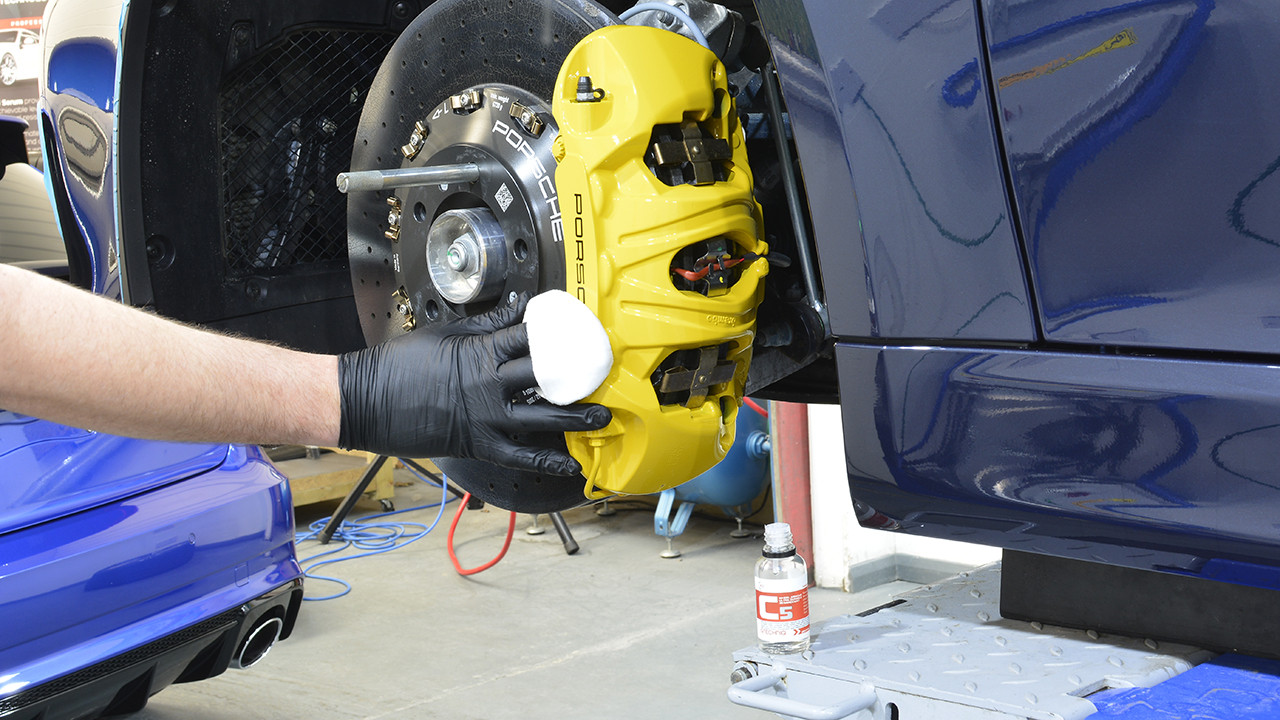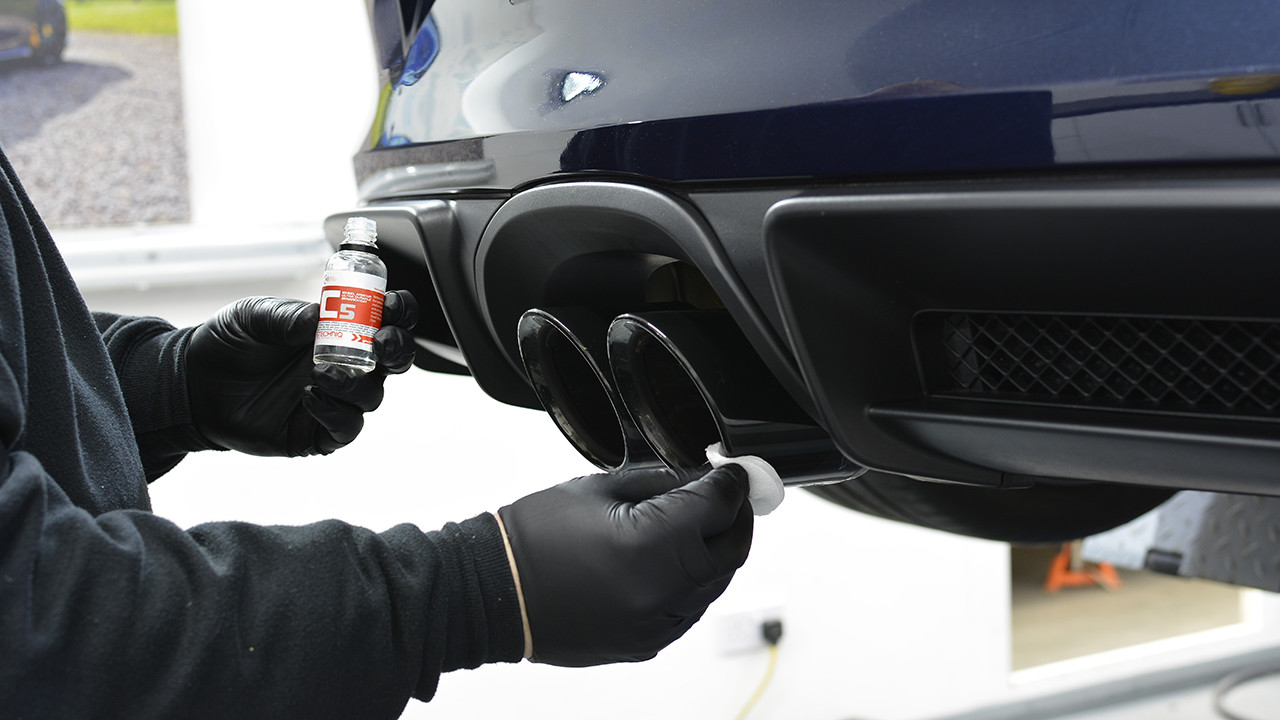 Wheel bolts torqued back up to manufacturer specifications.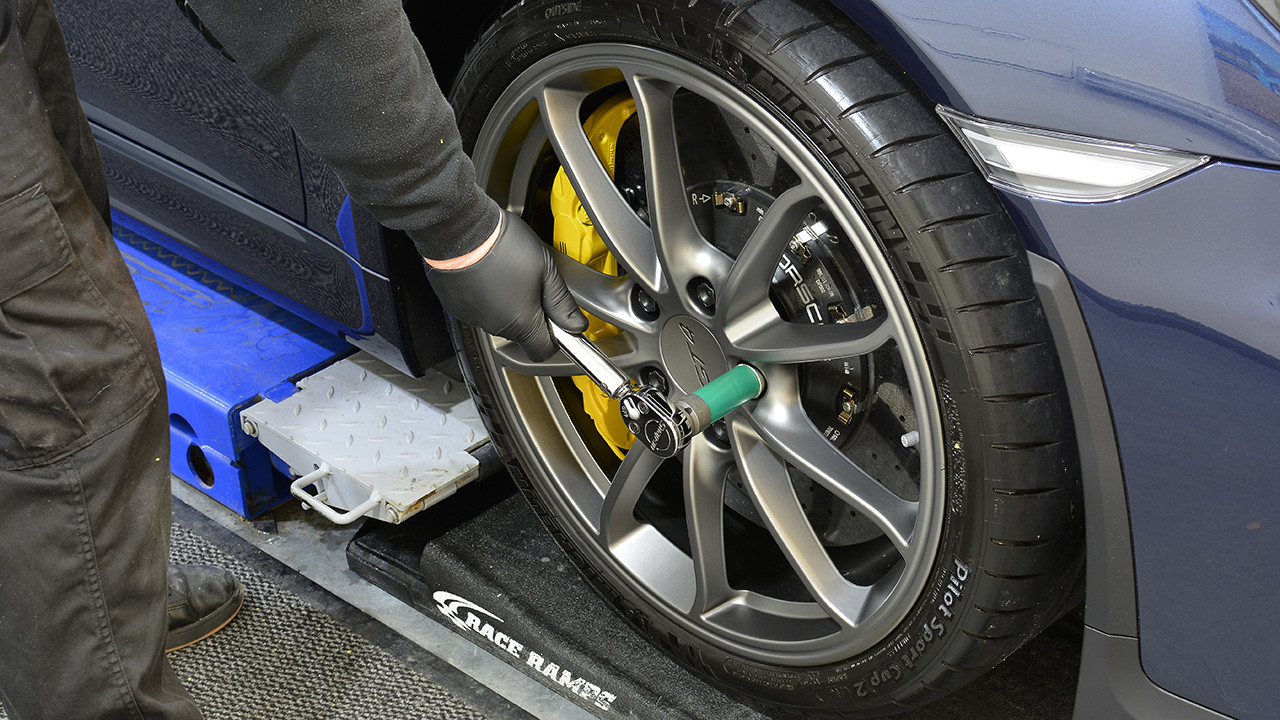 Lots of buffer induced swirl marks and sanding marks resulted in a dull flat finish. With paint measurements taken the next step was to settle on a polish and pad combination that would remove as much defects as possible whilst also removing as little clear coat as possible.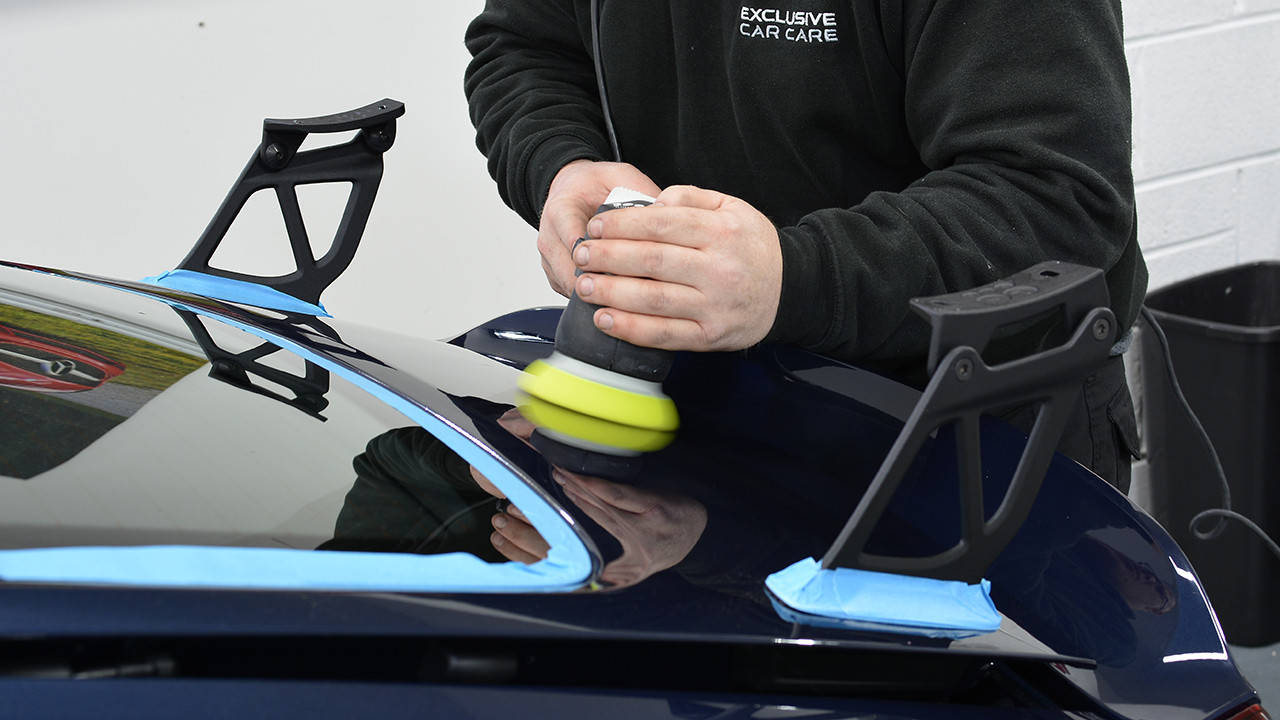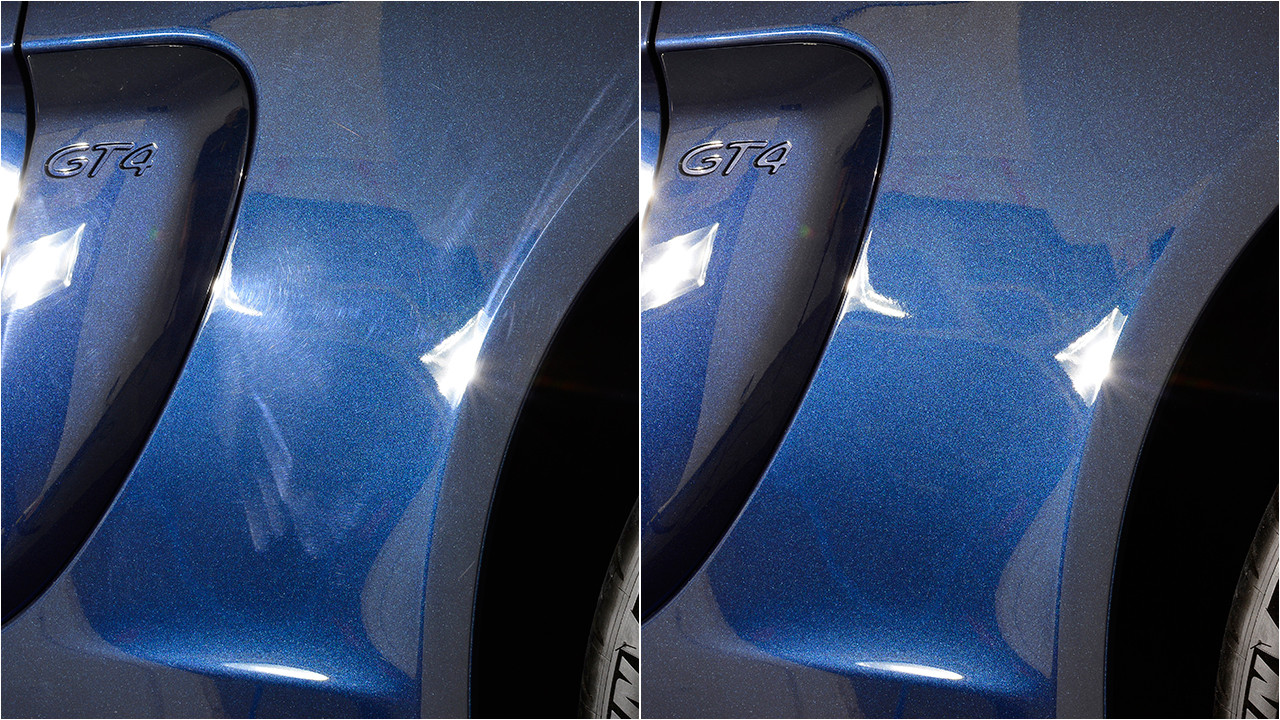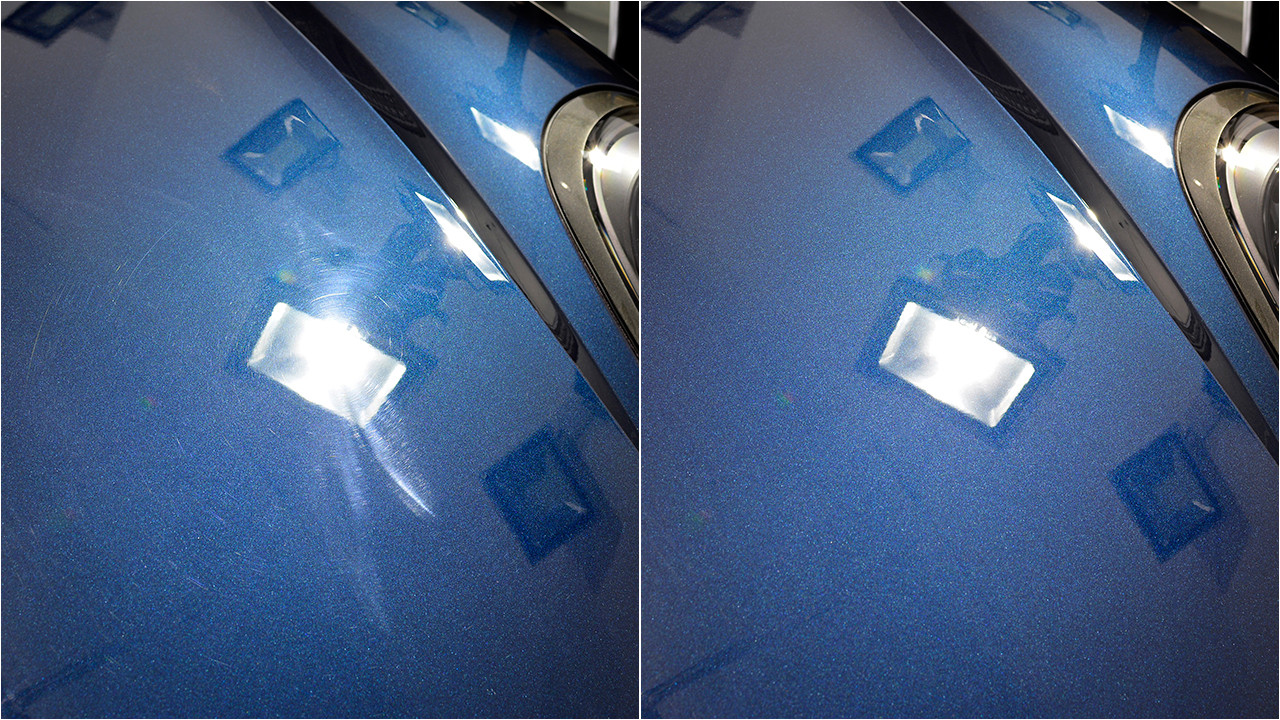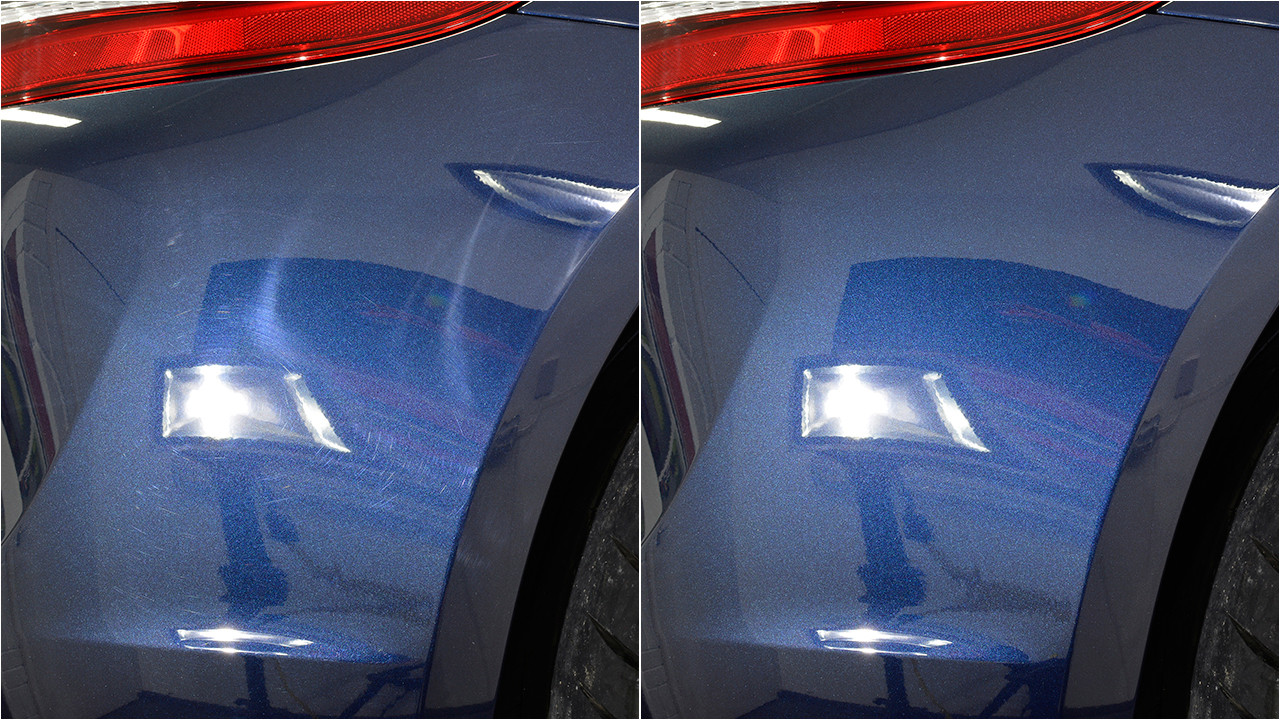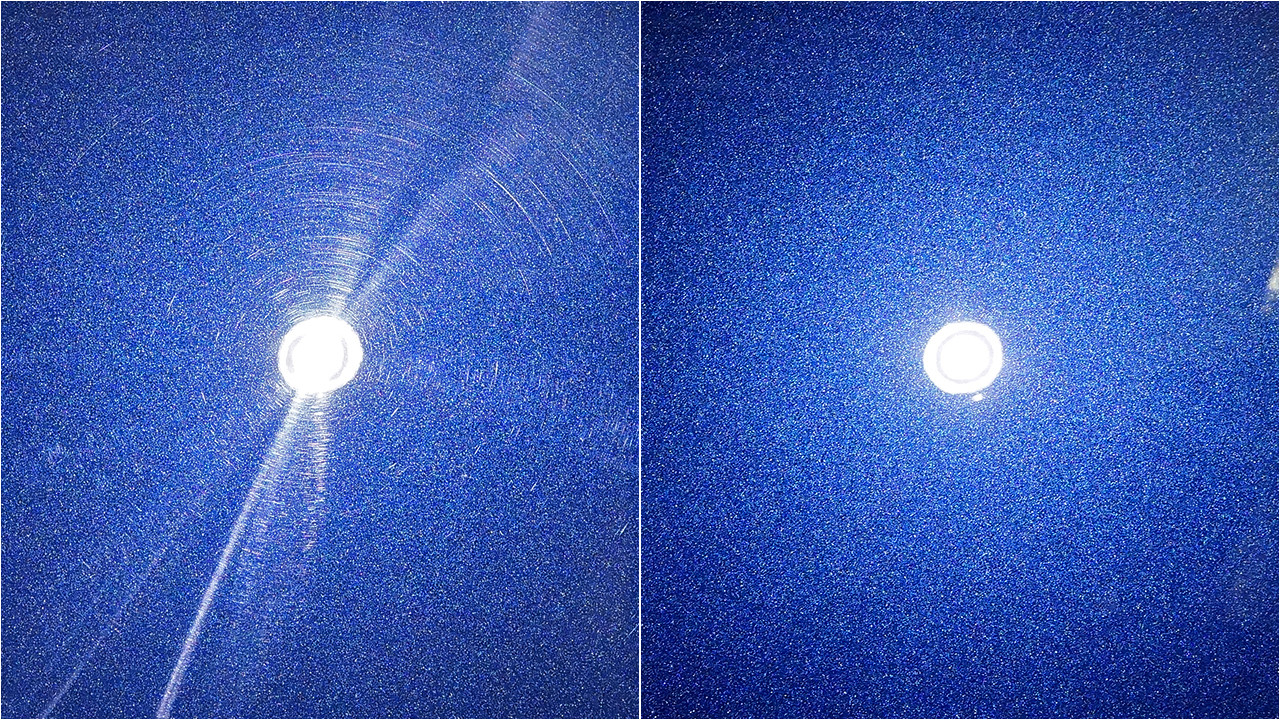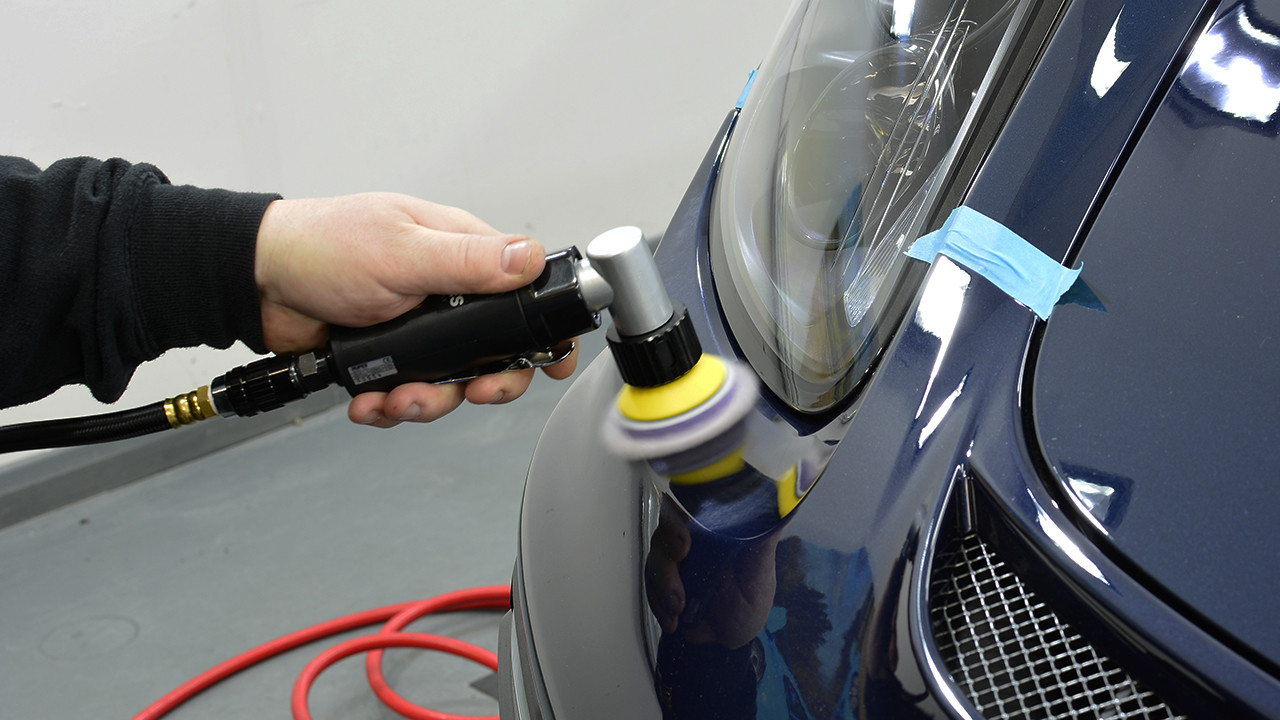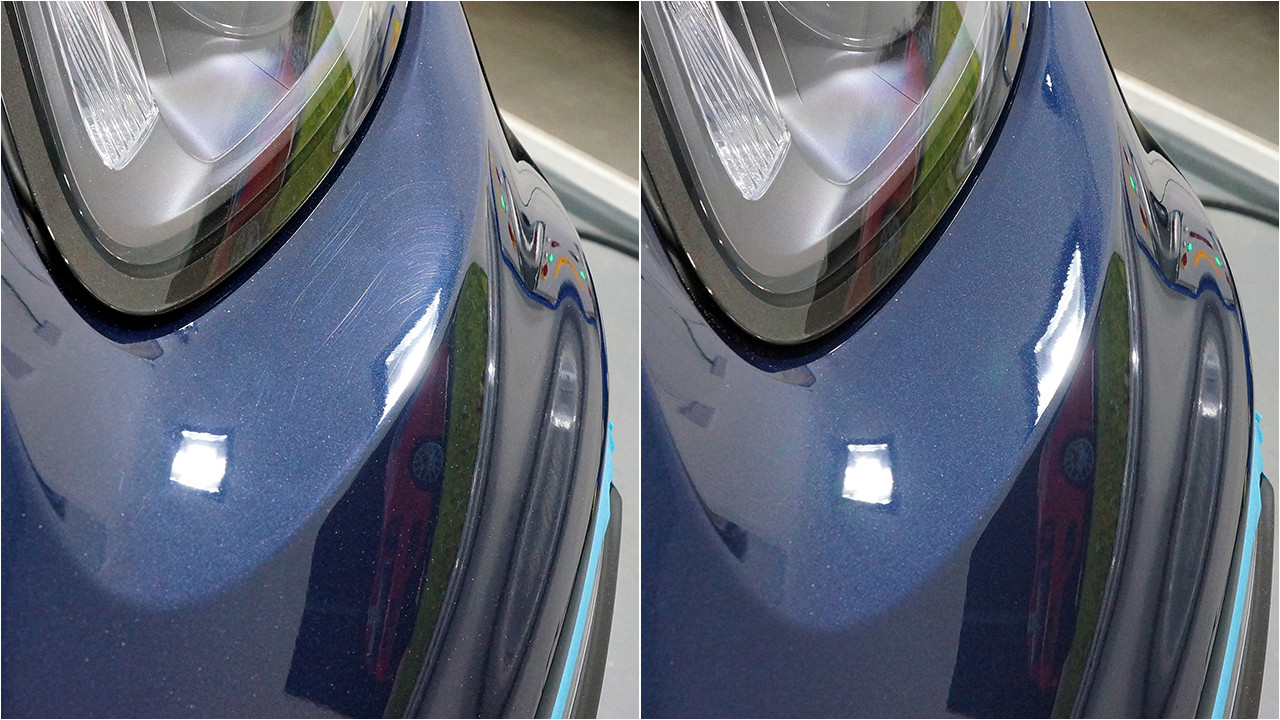 The refining stage was completed using the RUPES Duetto Polisher and a Finishing Pad and Rupes Diamond Gloss Ultra Fine Gel. This final stage of machine polishing greatly enhanced the gloss and brought out the clarity of the Midnight Blue Metallic paintwork. While it may have started out a little rough from the factory, the GT4 is now polished to a level that it deserves!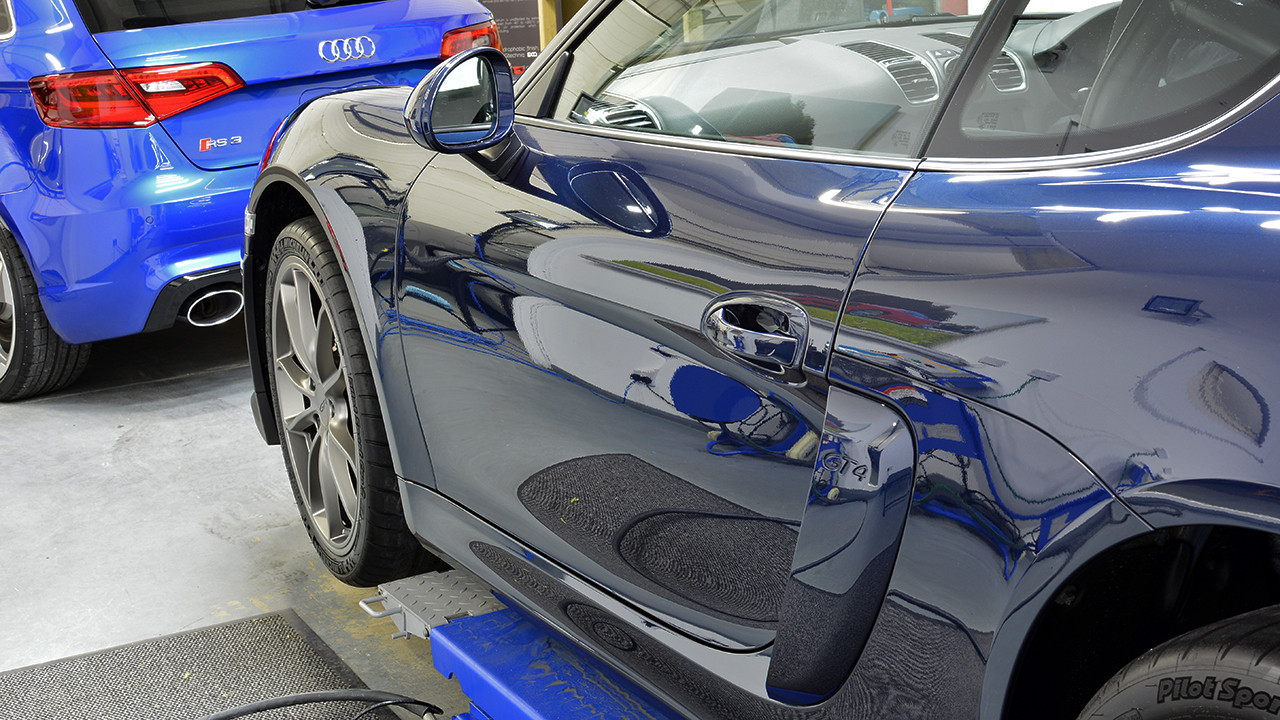 With the paintwork now free of blemishes and swirls it was then protected with Gtechniq CS Black. This involves an initial layer of Gtechniq's most advanced and durable nanotechnology based sealant – Crystal Serum. This sealant in itself offers a dual layer protection: the lower layer cures to a hardness of around 7h (on the pencil hardness scale) providing a flexible base. The upper layer cures to a hardness of around 9h, providing an incredibly tough surface resistant to both swirls and extremes of pH. Once applied, Gtechniq guarantees the performance for seven years.  Crystal Serum is then topped with two layers of EXO v2. This top layer sealant adds an extra level of slickness whilst increasing the hydrophobic properties of the final finish.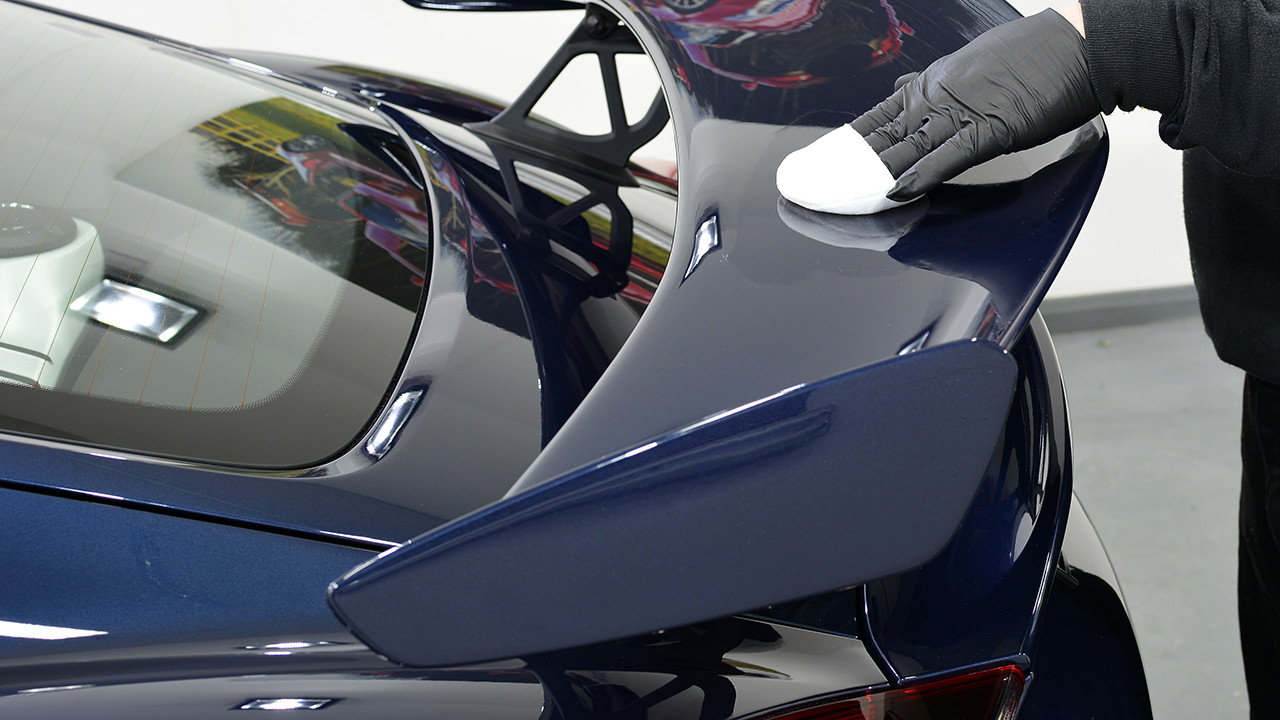 And the end result…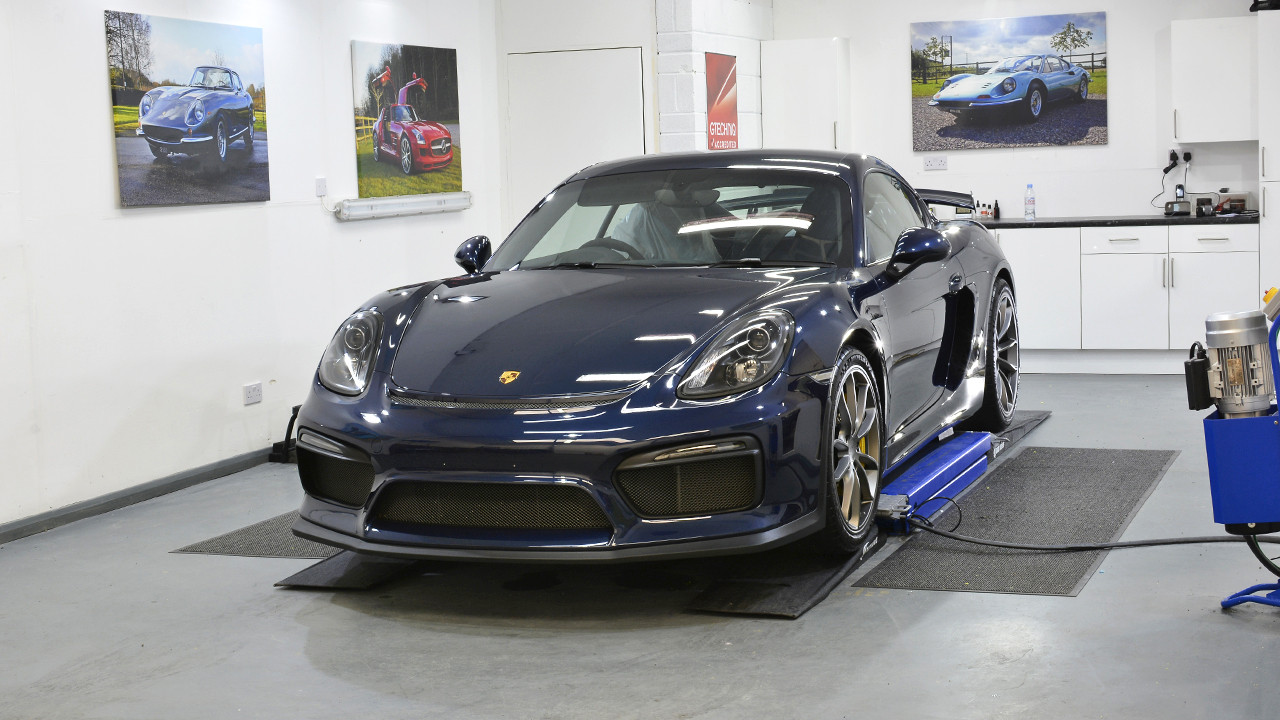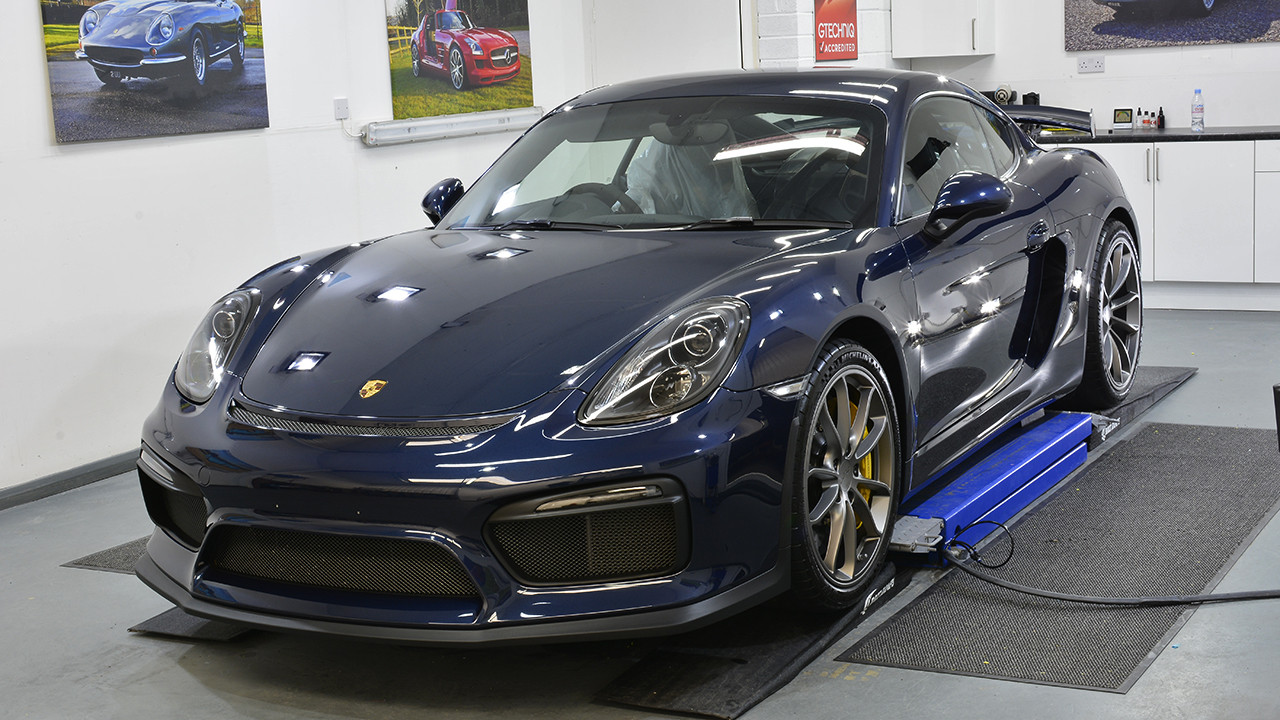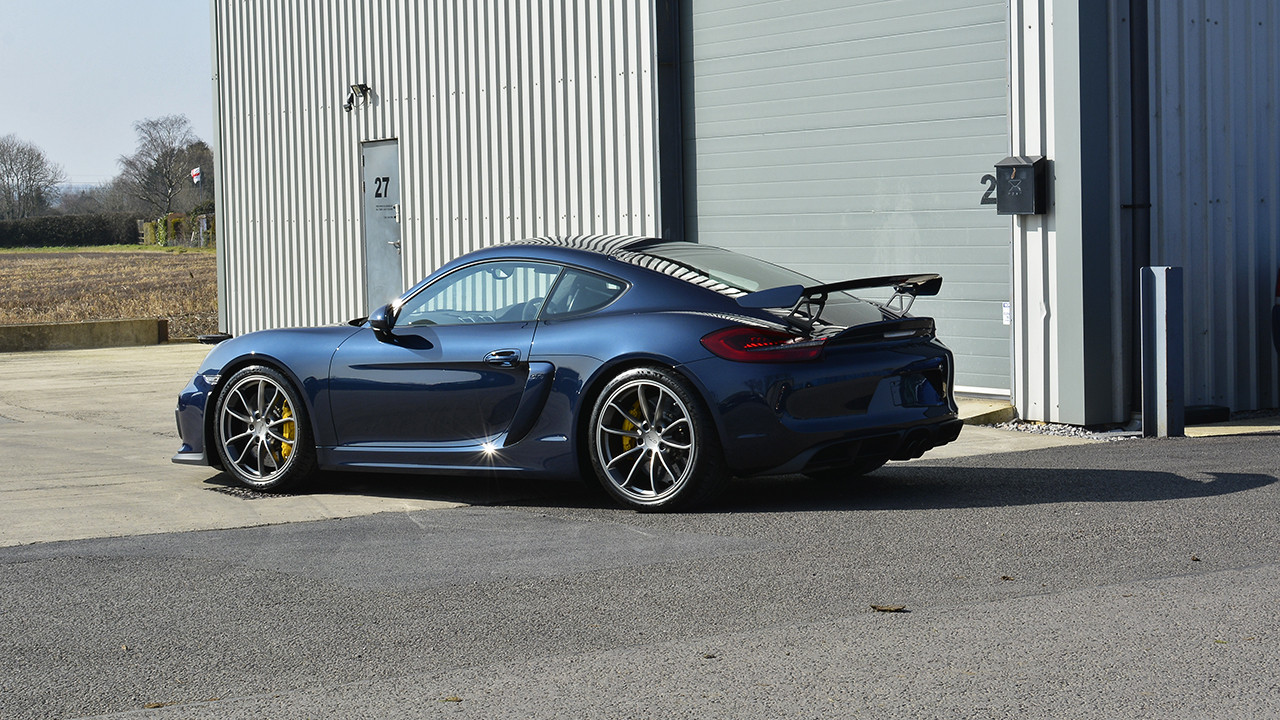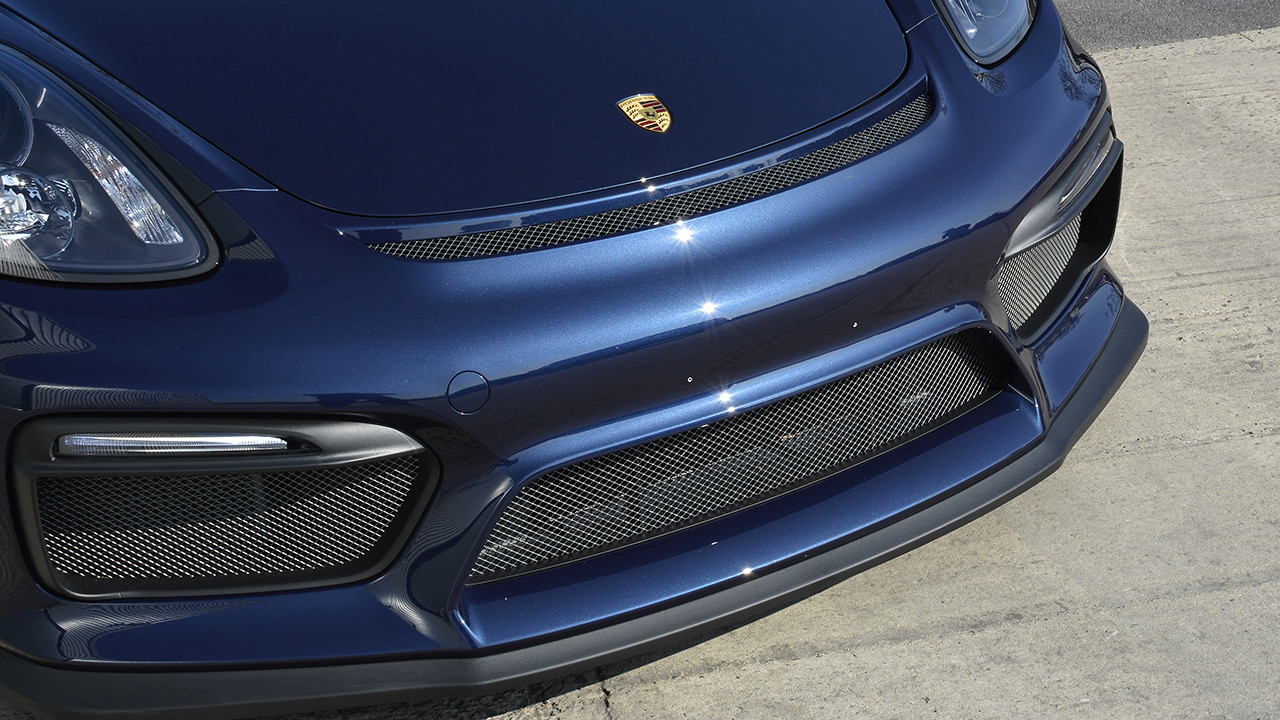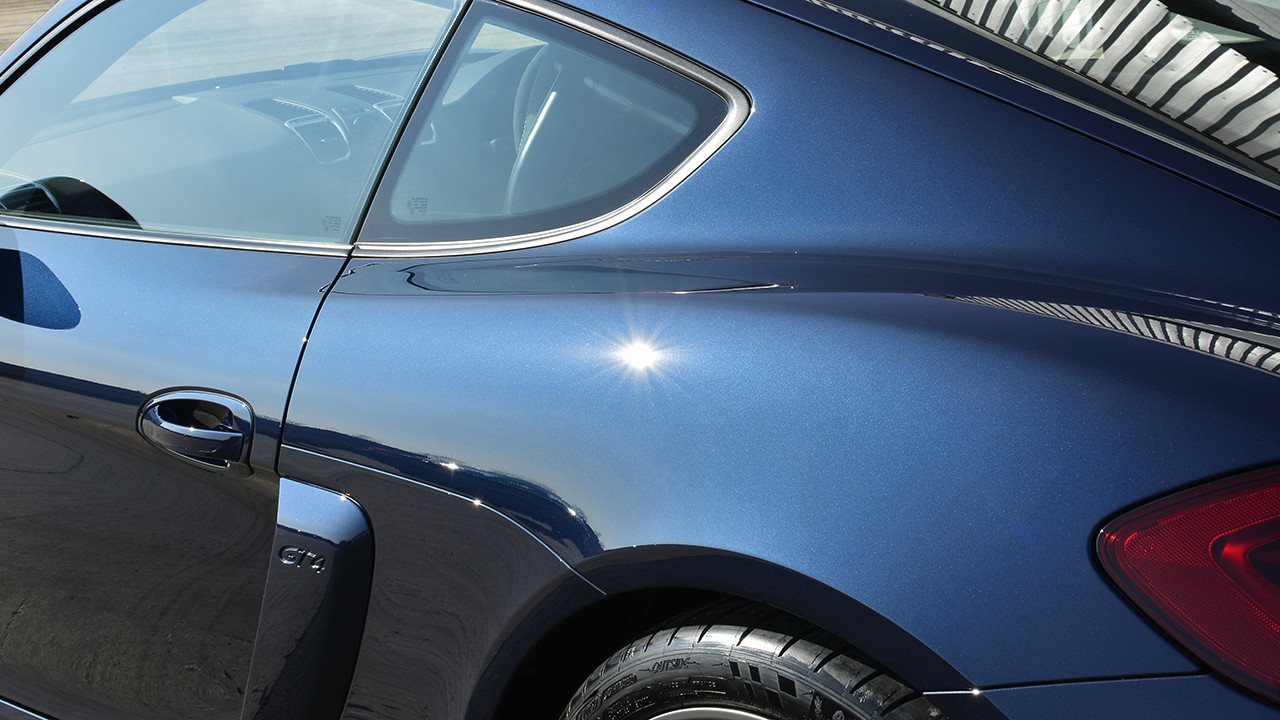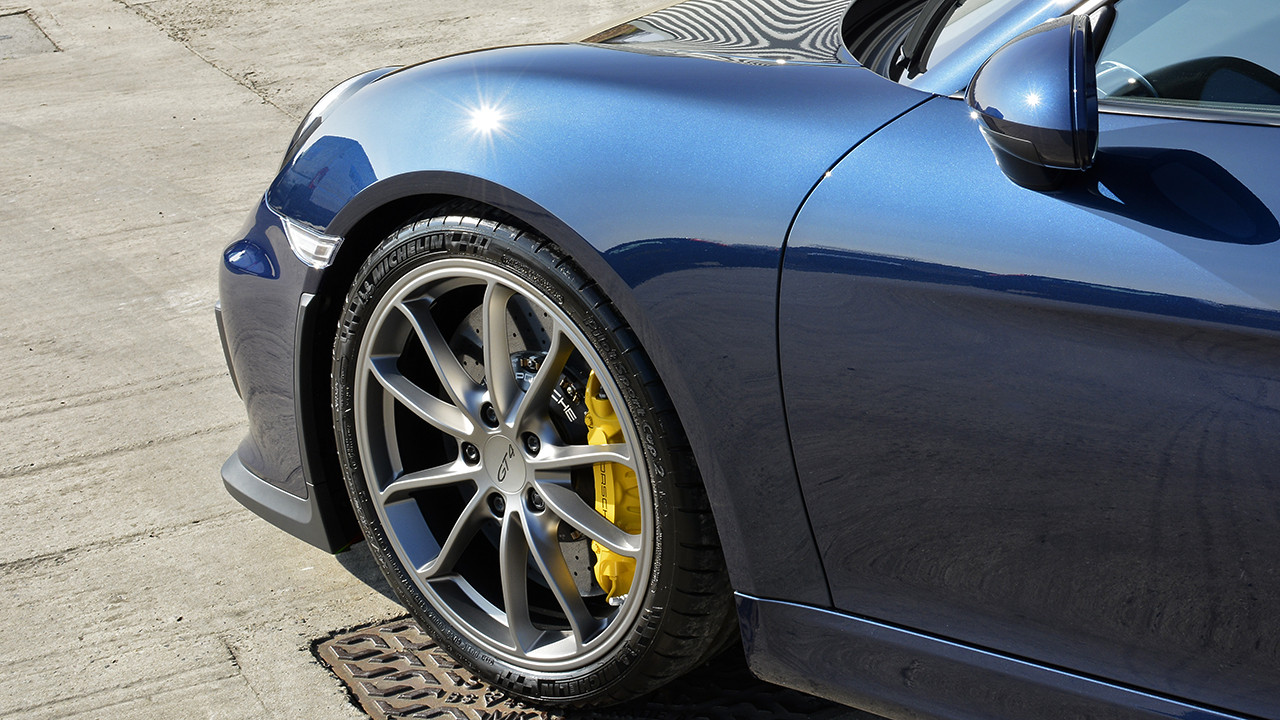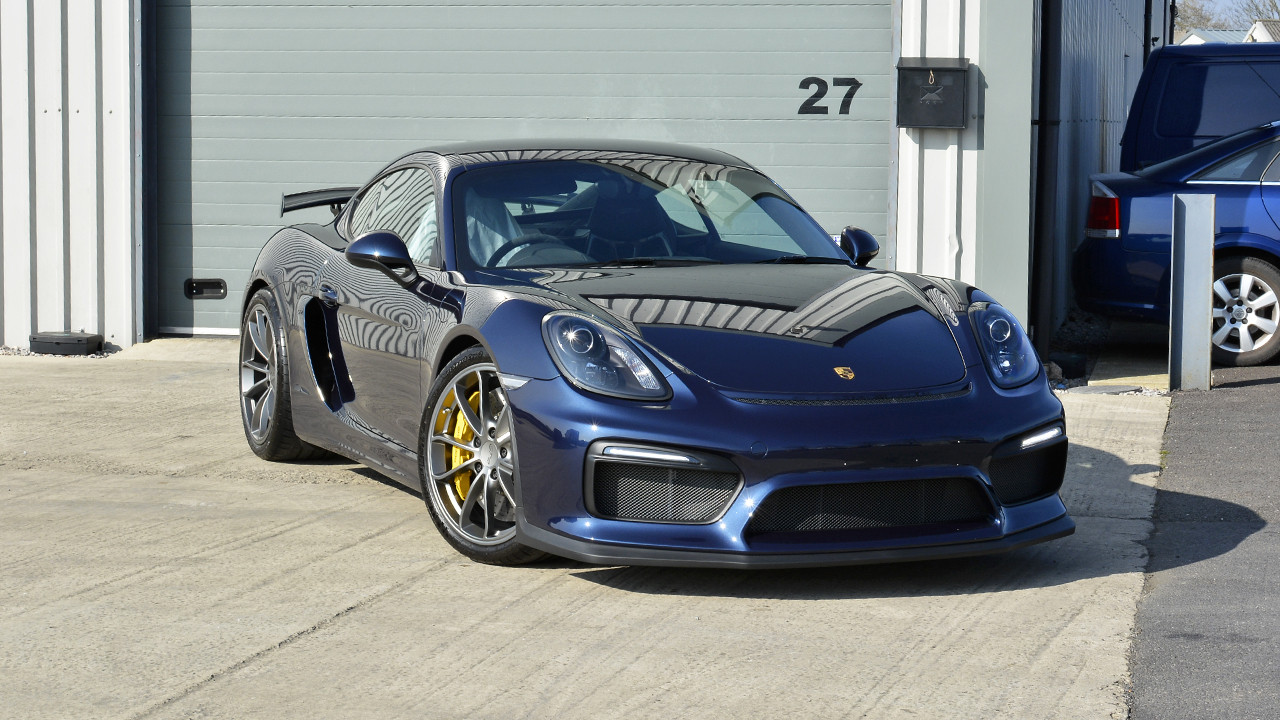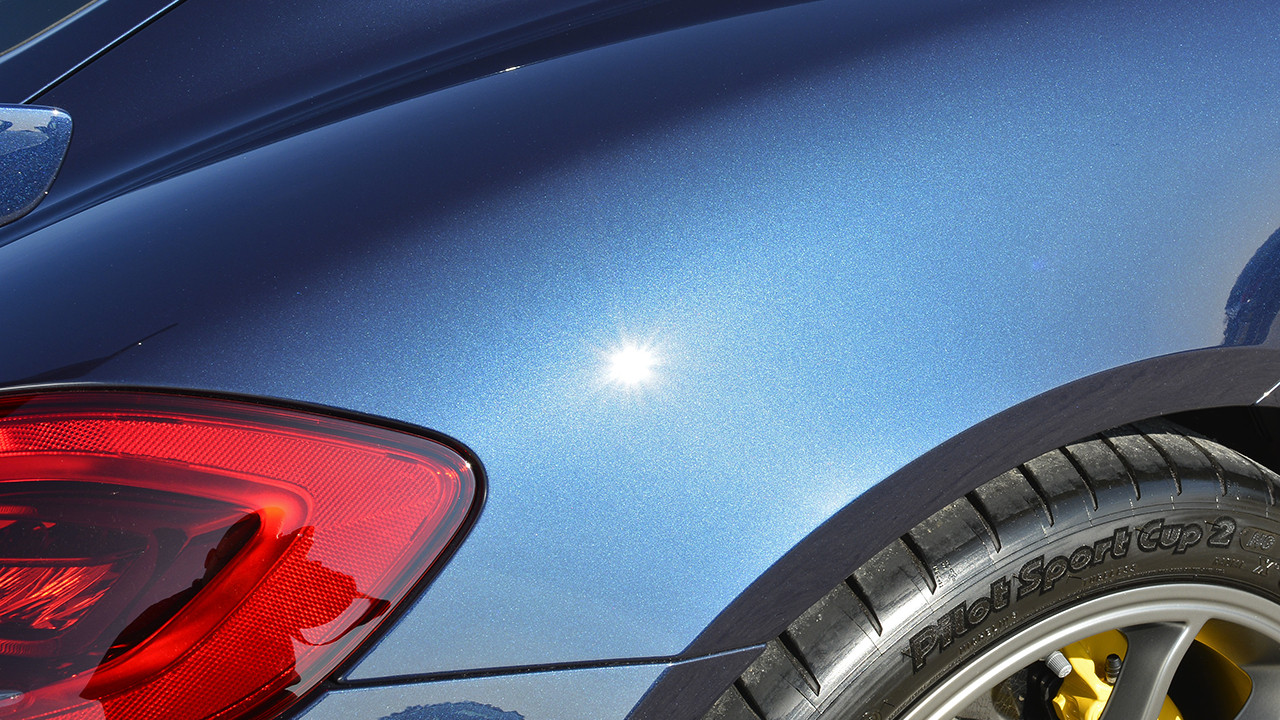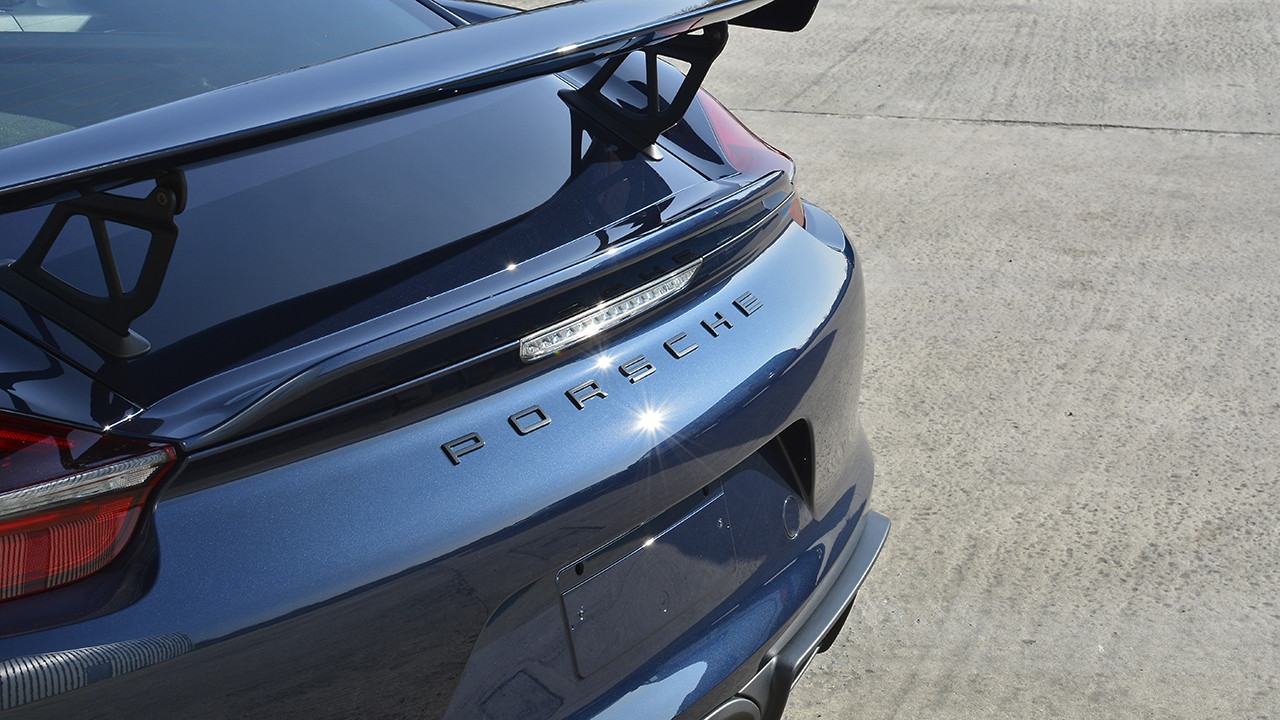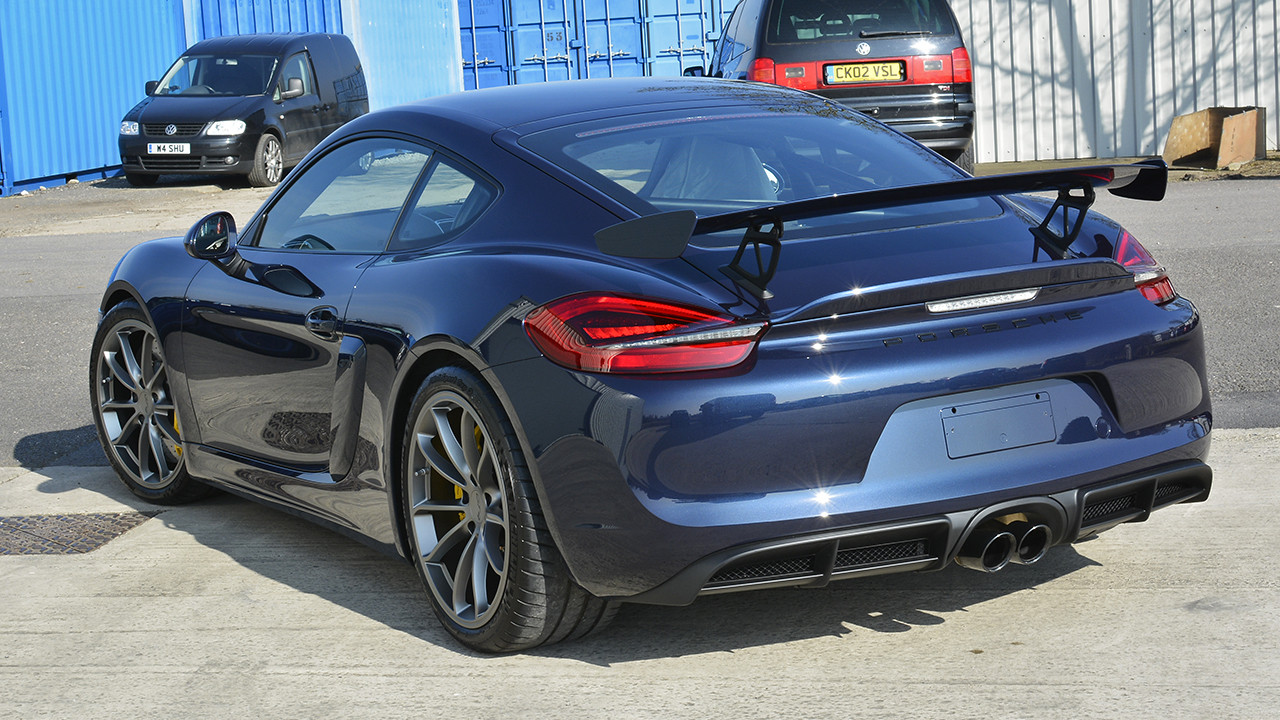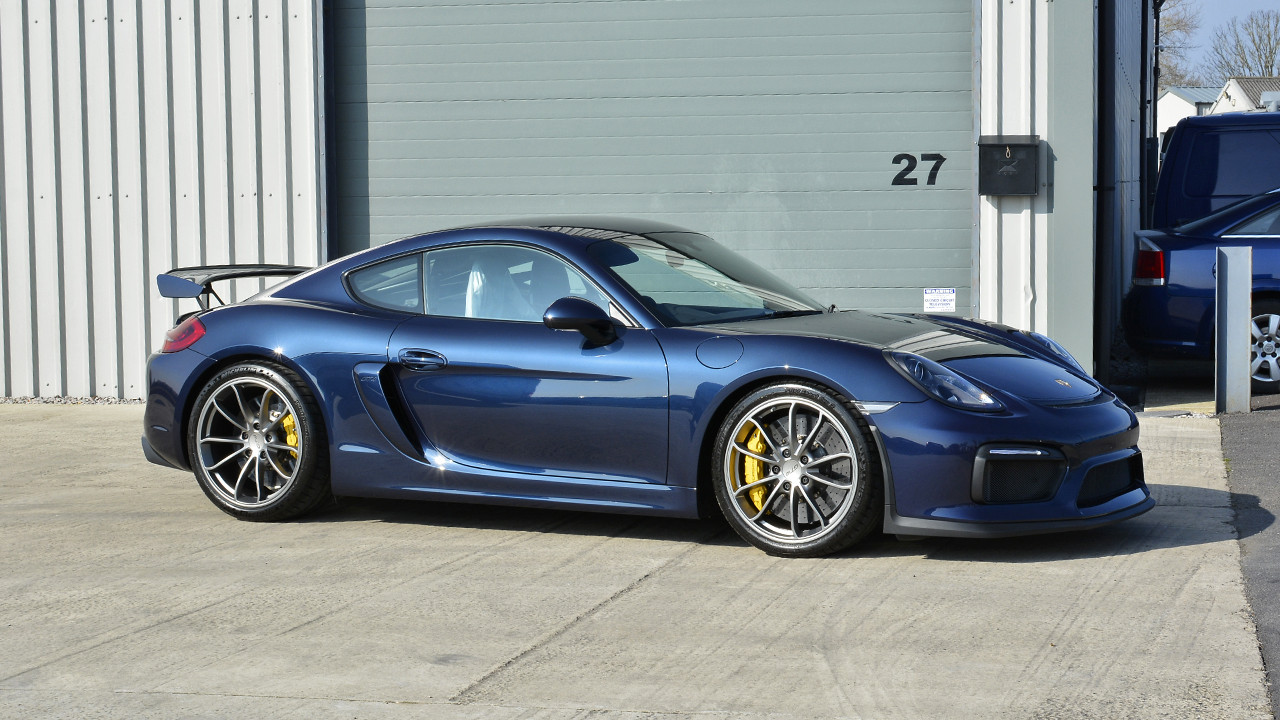 GT4 collected and delivered back to Porsche Swindon for client to collect the following day.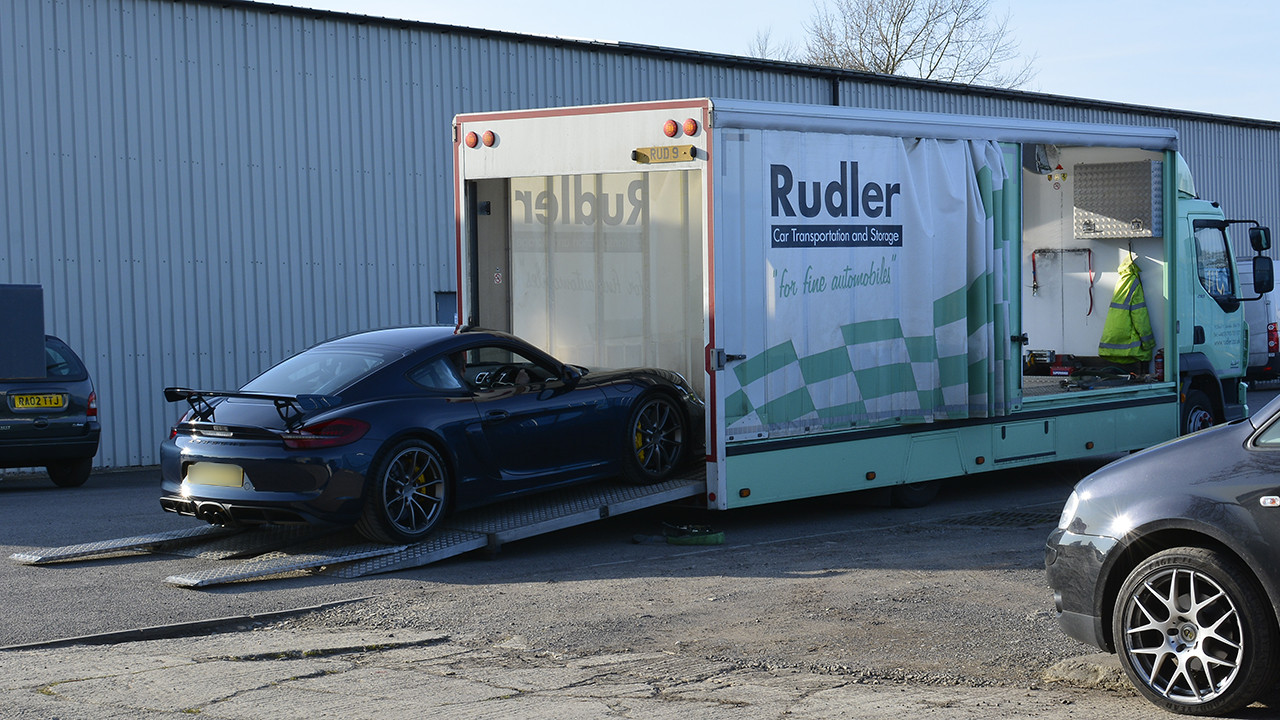 If you're looking to have a similar level of work performed on your Porsche Cayman GT4 please get in touch and we will gladly discuss options available.
Thanks for reading.