The owner of this Porsche Cayman GT4 in Mexico Blue wanted to give his new purchase the very best start to life and get it well protected from the elements so booked it in for our New Car Preparation & Protection Detail. 
The treatment began with the GT4 given a pre-clean using Valet Pro Advanced Neutral Snow Foam, a pre-wash solution which removes larger particles of dirt from the bodywork and loosens bonded road grime, thereby reducing the chances of incurring scratches and swirls during the wash process. The snow foam was rinsed off then the wheels were cleaned with a pH neutral, water-based wheel cleaner. The GT4 was then given a thorough wash using the Two Bucket Method.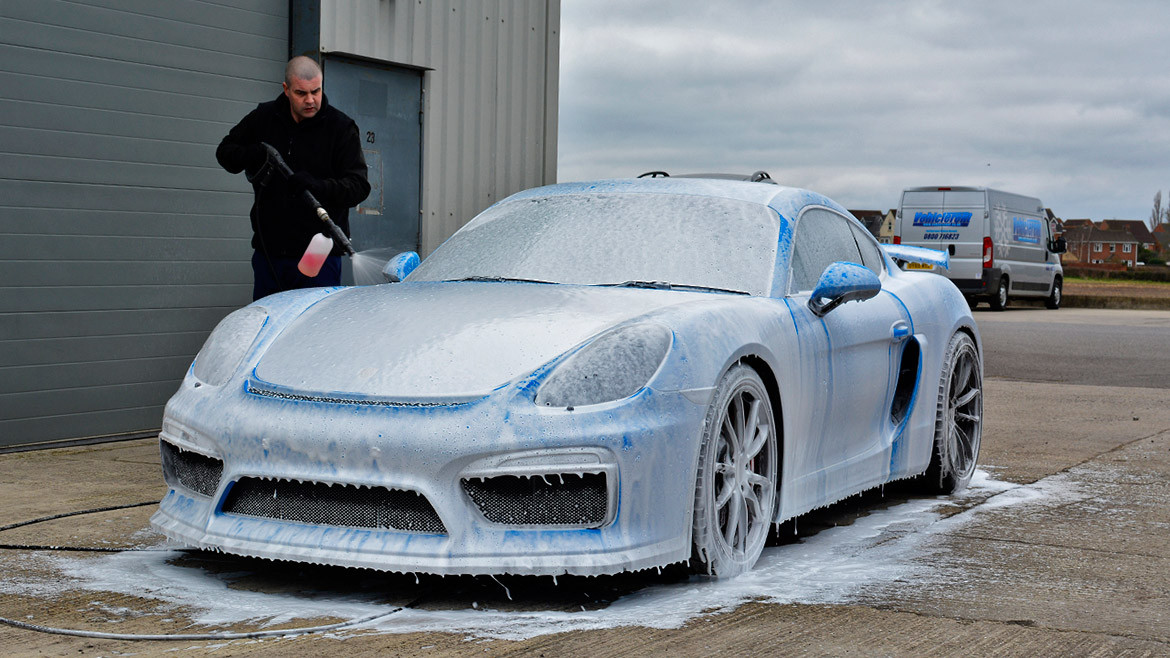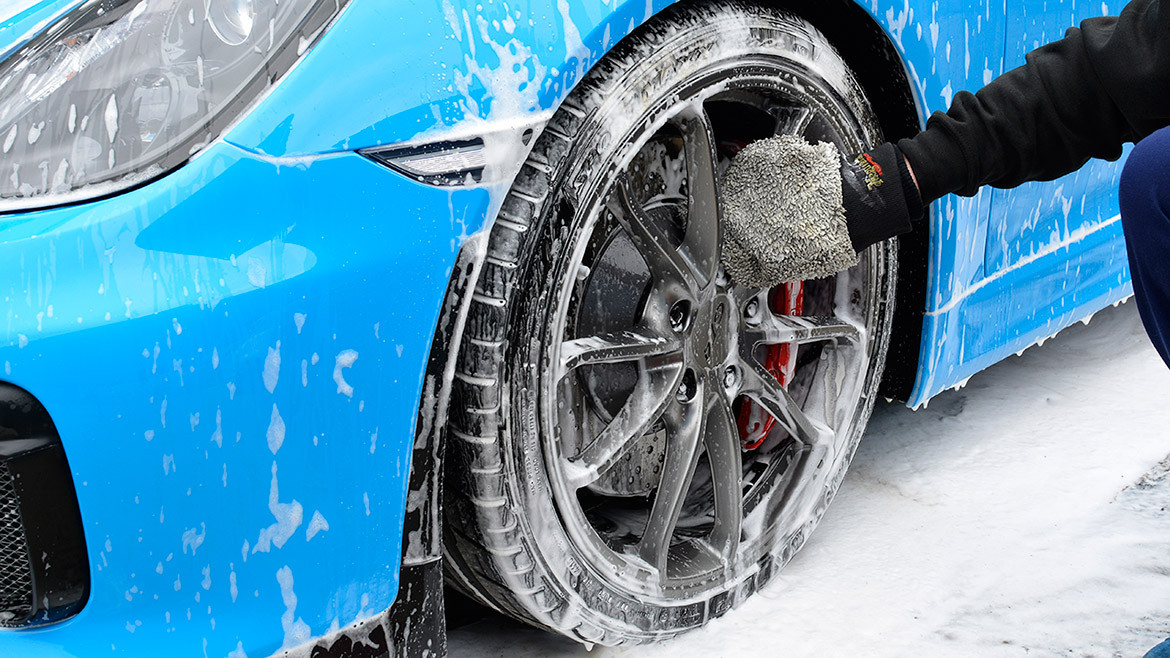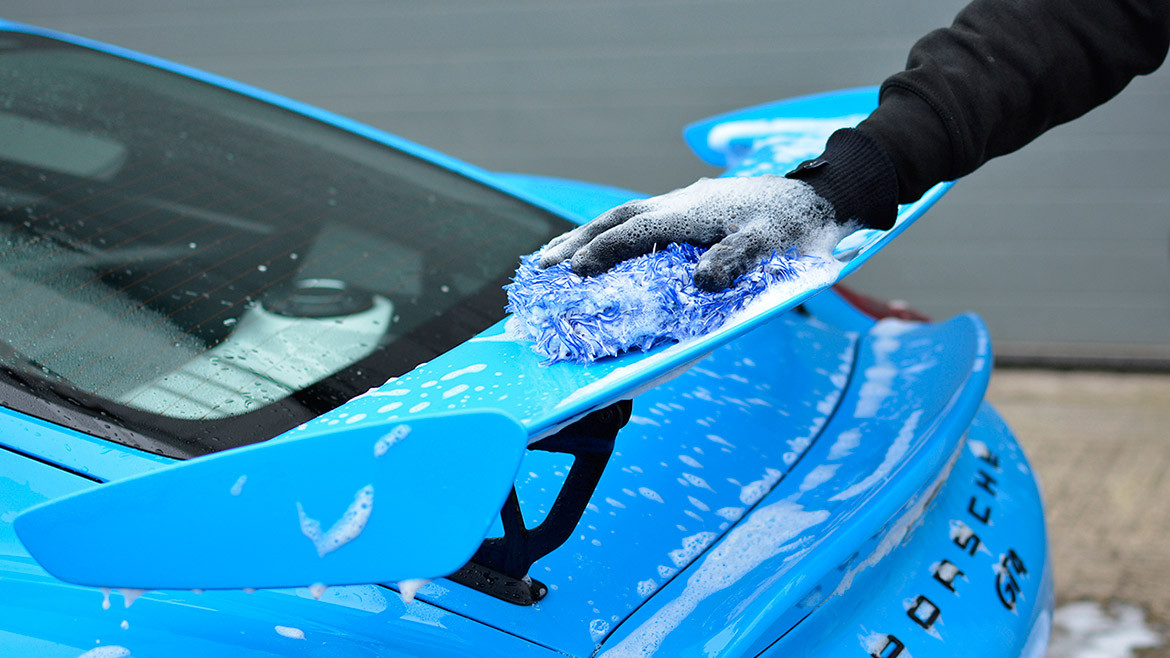 Gtechniq W6 Iron & General Fallout Remover applied which acts on bonded iron particles.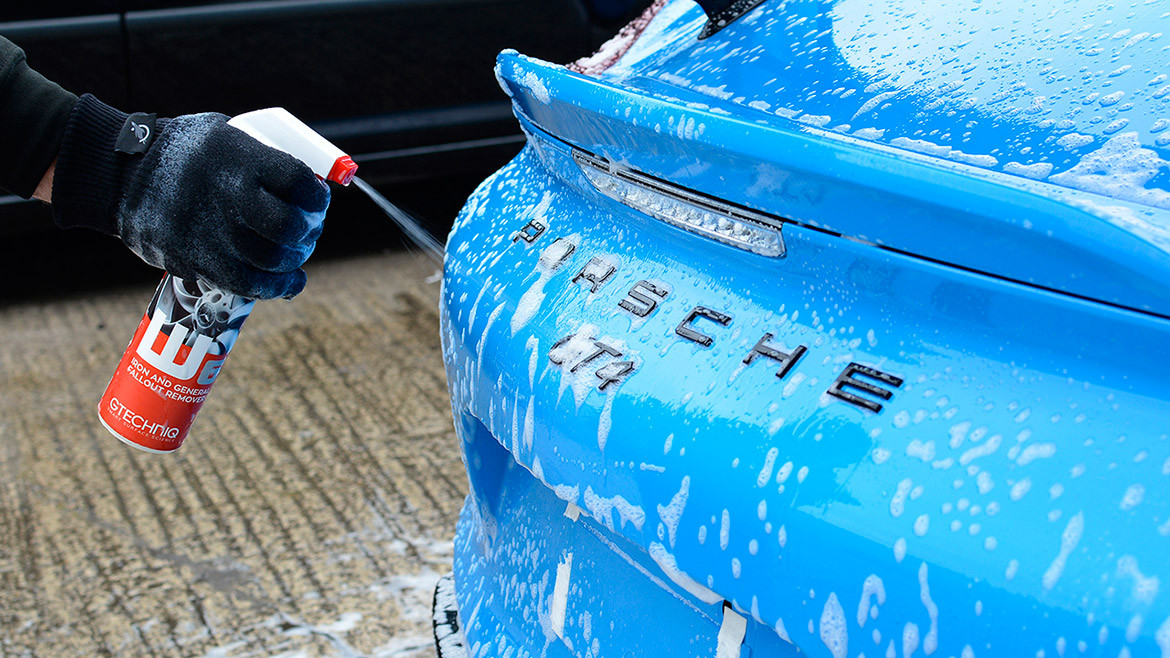 With the GT4 washed and decontaminated it was then brought inside and put onto a scissor lift, the wheels were removed so they could be thoroughly cleaned & protected.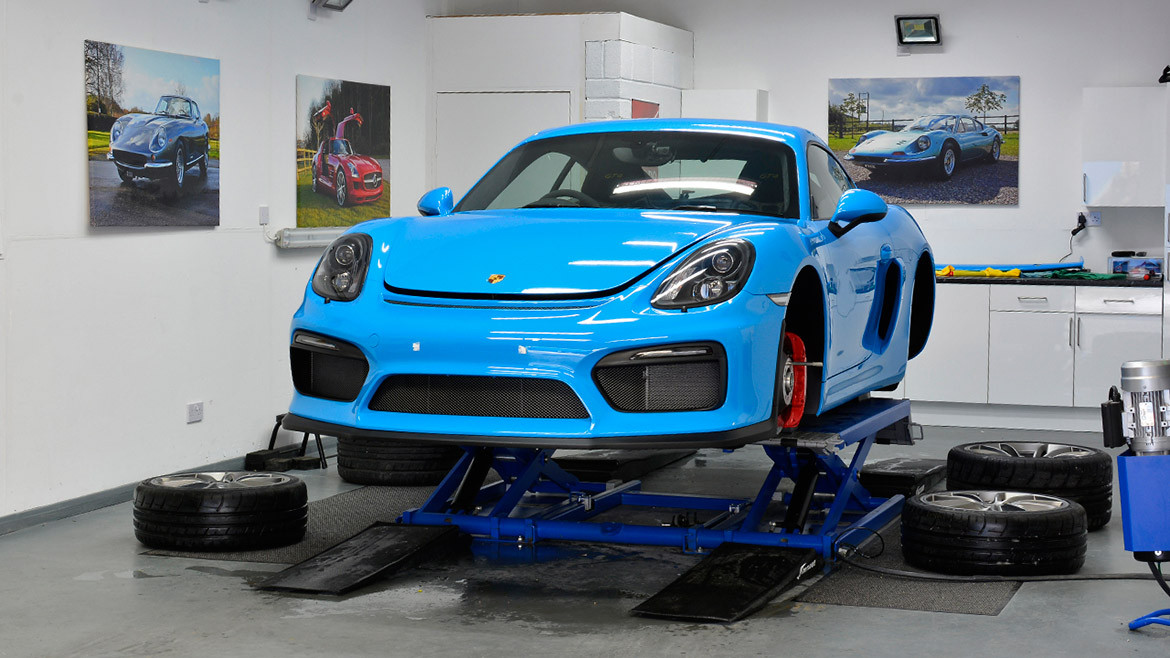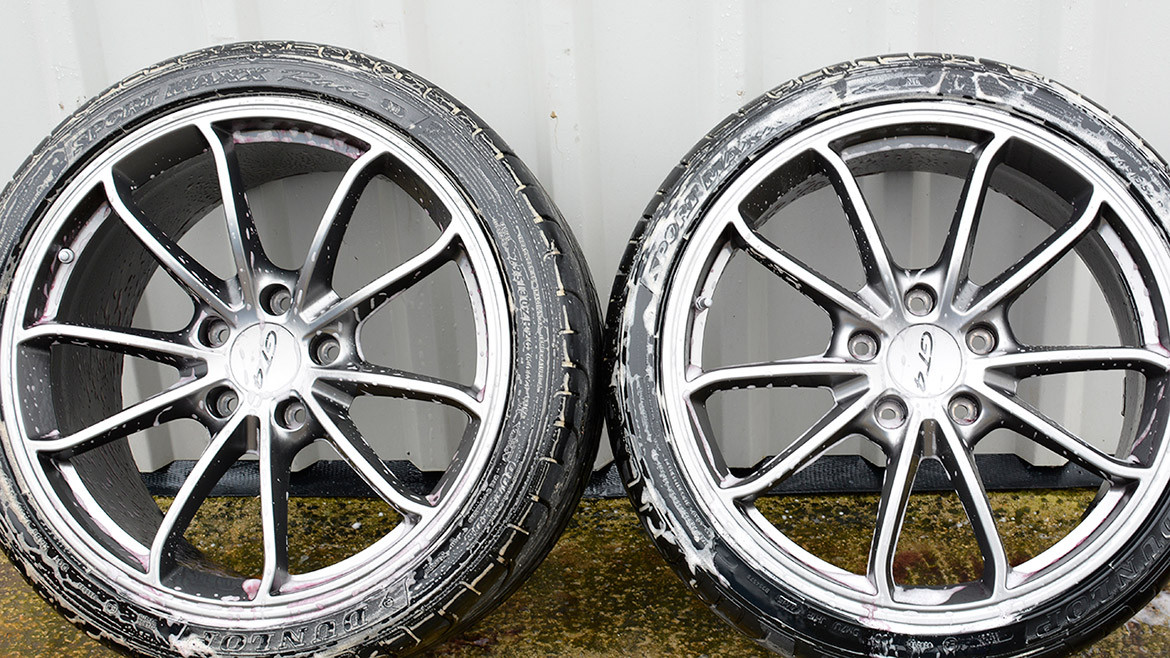 The wheels and brake calipers were thoroughly coated with Gtechniq C5 Alloy Wheel Armour. This heat resistant nanotechnology-based coating bonds with the wheels surface to provide comprehensive protection from road grime and brake dust build-up. This feature makes cleaning easier and negates the requirement for strong acid or alkaline-based cleaners.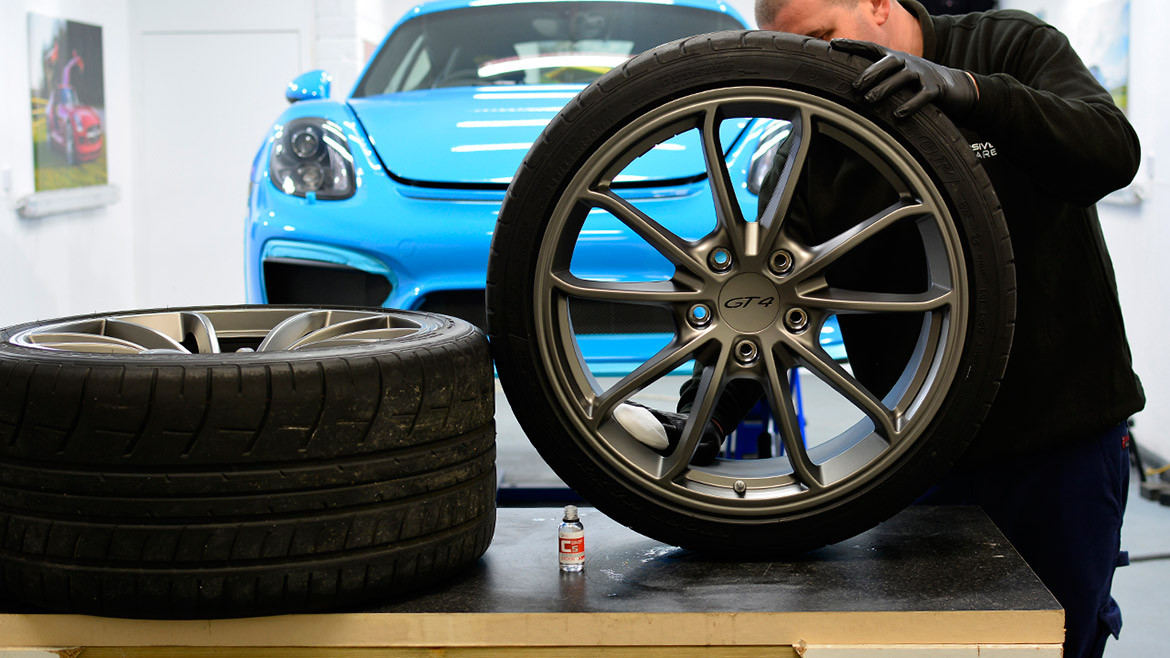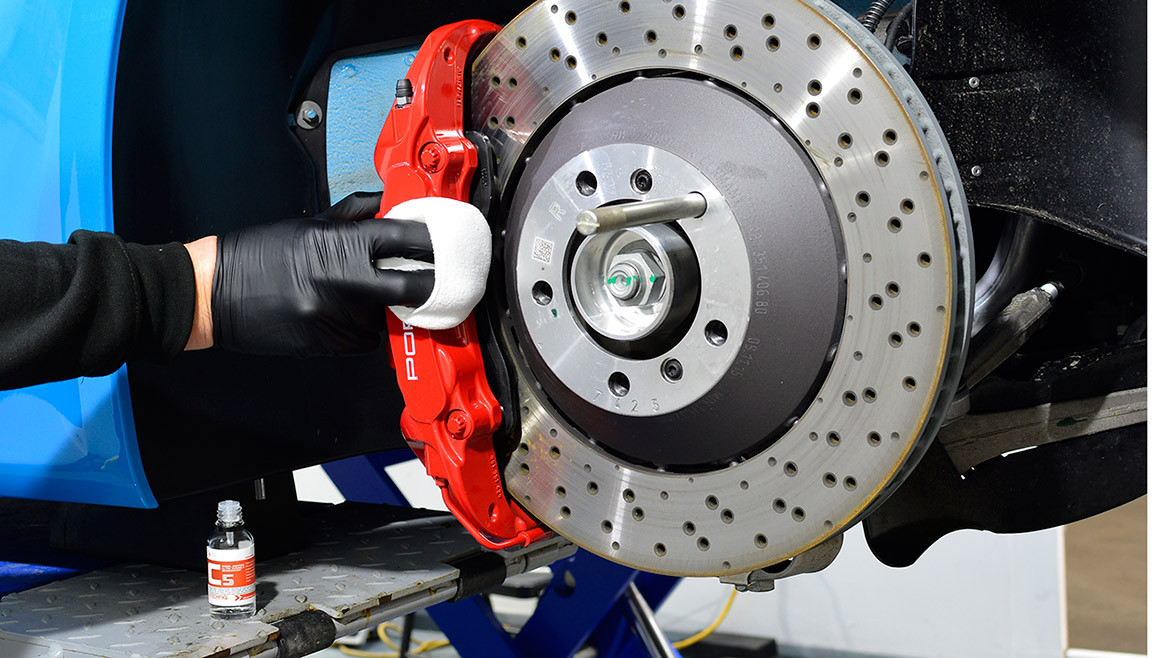 Although this Porsche Cayman GT4 is new there were lots of deep swirls and scratches along with a lot of sanding marks and buffer induced holograms which had resulted in a dull flat finish. These defects would have came from the factory during the paint stages.
Typically all that's required for a New Car Protection Treatment is a thorough decontamination, wash and a one stage machine polish before the protection layer is applied. In this instance the paint was so bad to the point it required a two step machine polish to fully remove the defects (the owner was successful in getting some money from Porsche GB to pay for the extra work needed).
With paint measurements taken the next step was to settle on a polish and pad combination that would remove as much defects as possible whilst also removing as little clear coat as possible.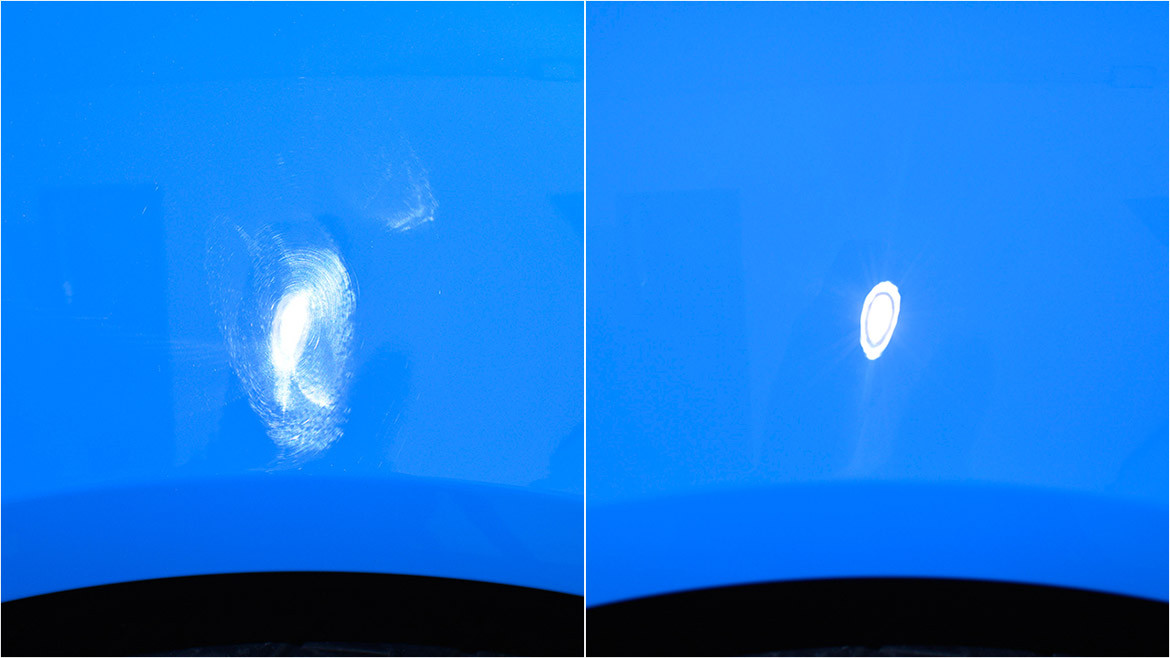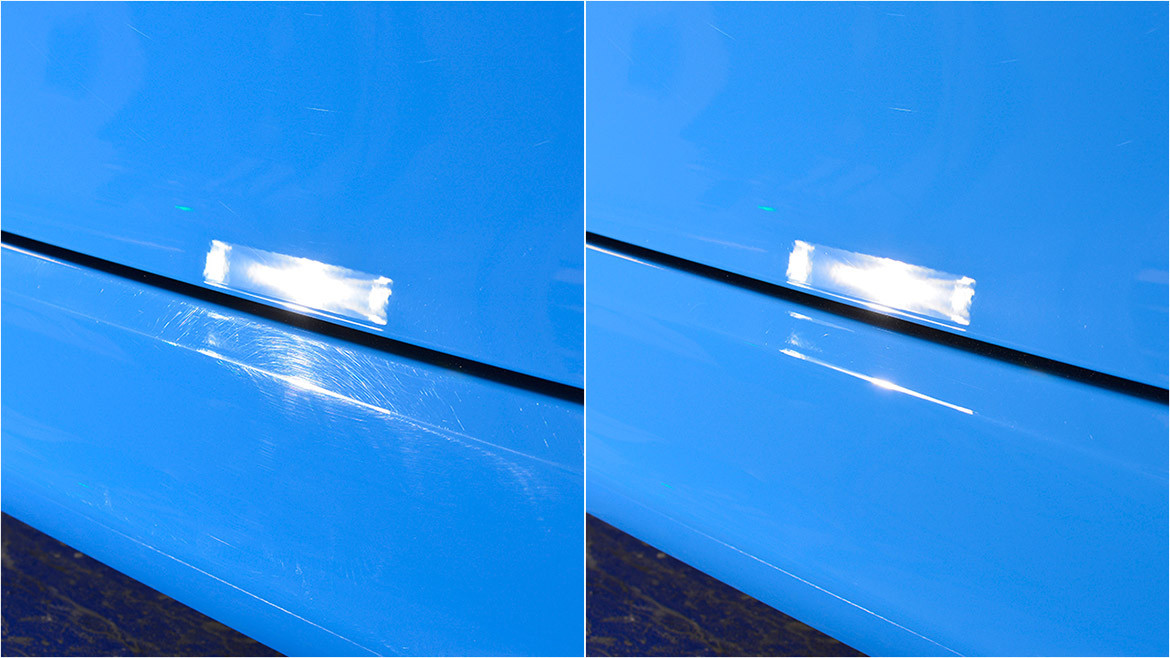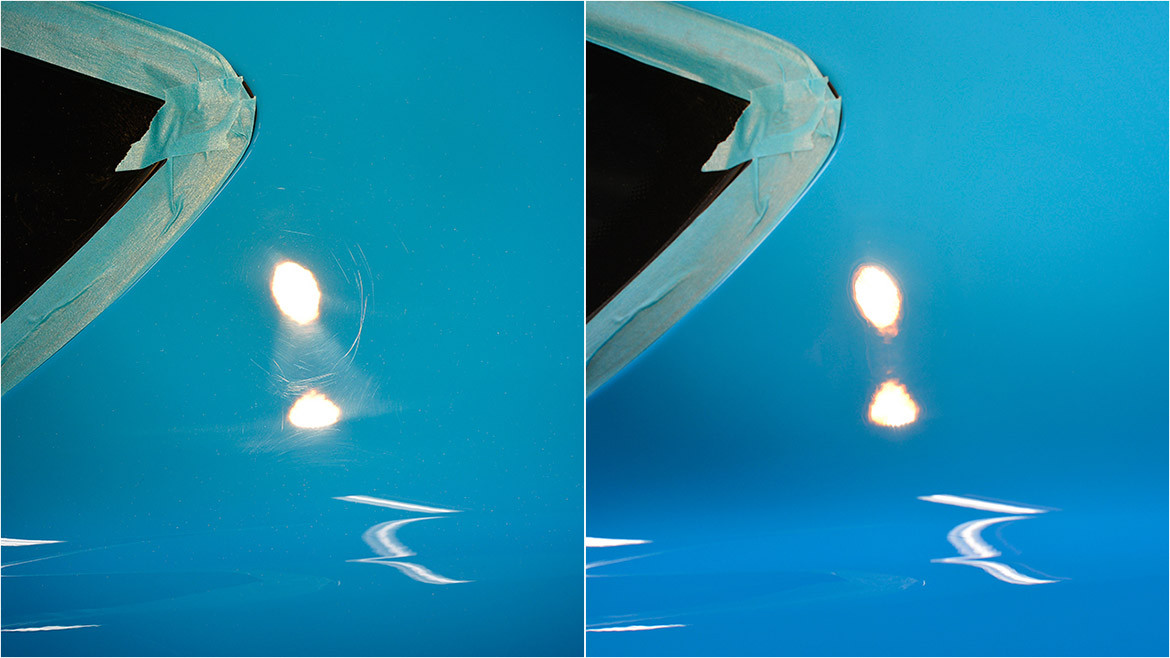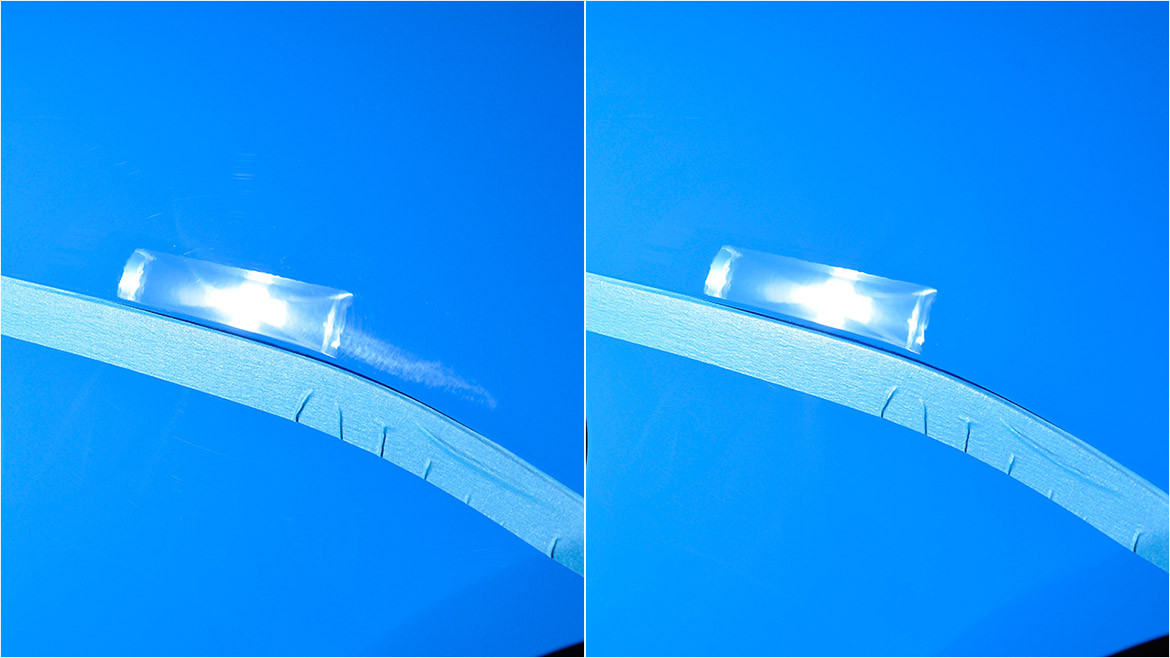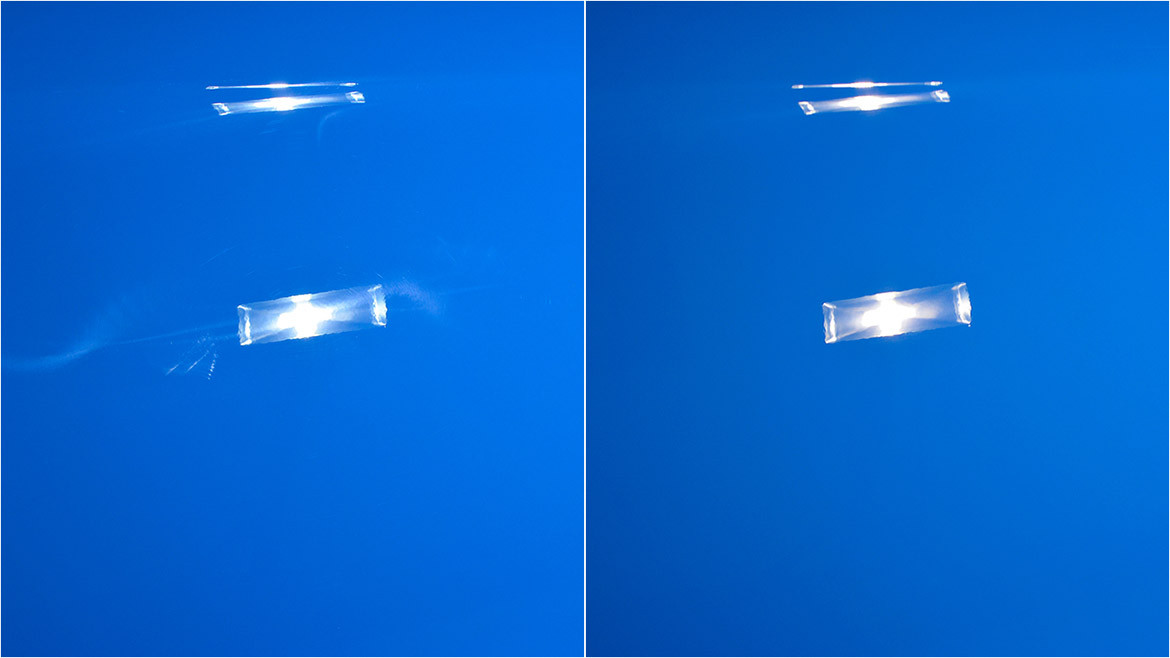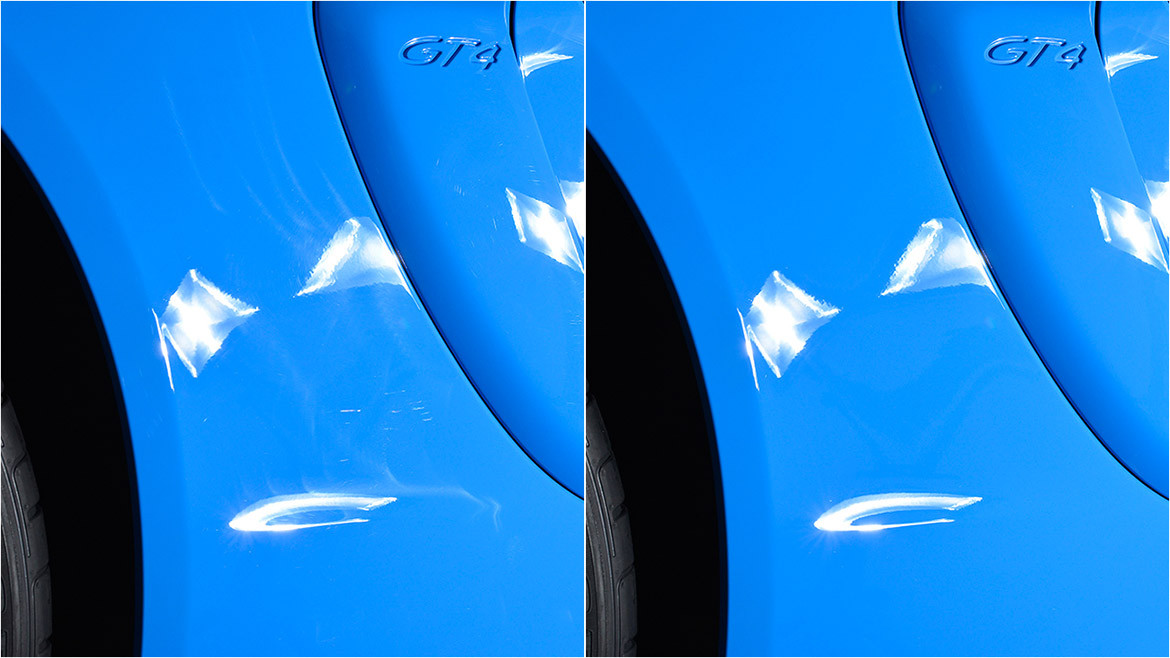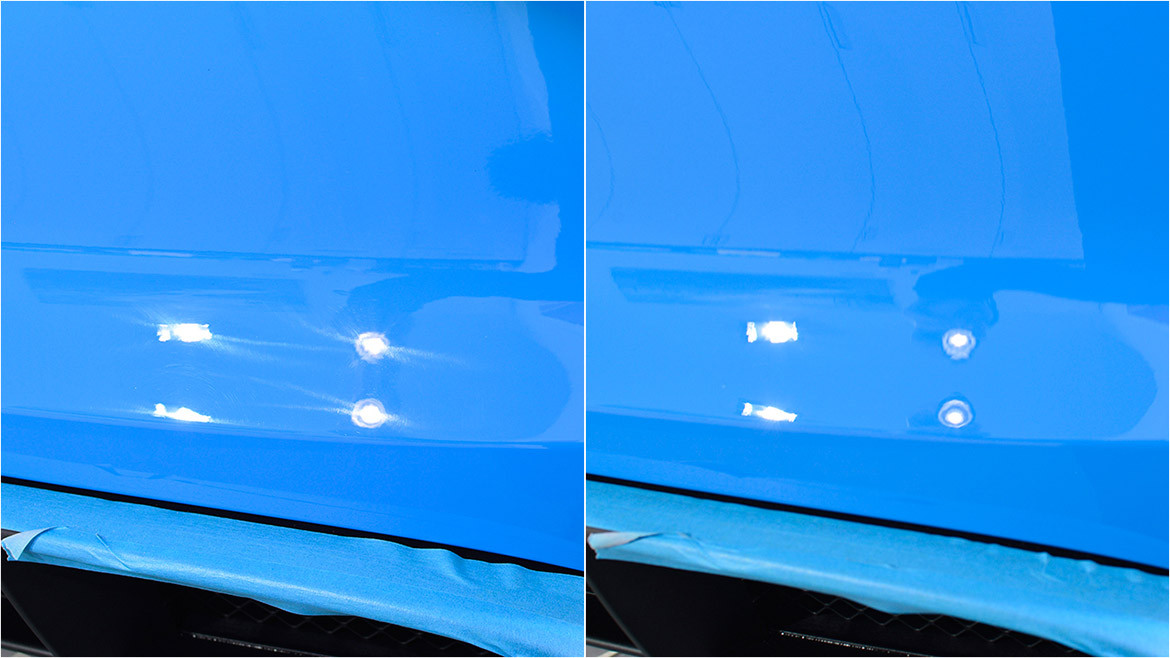 Rear spoiler removed to allow the deck lid to be fully machine polished along with the underside of the spoiler.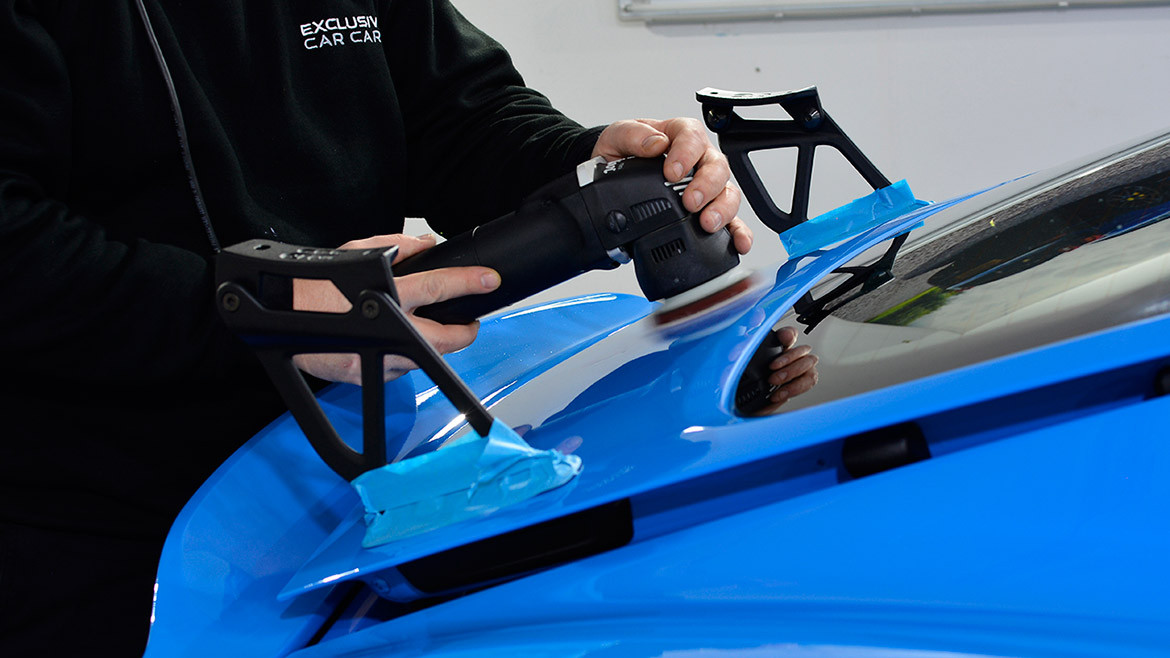 The small intricate areas polished with the Rupes TA50 and 2 inch pads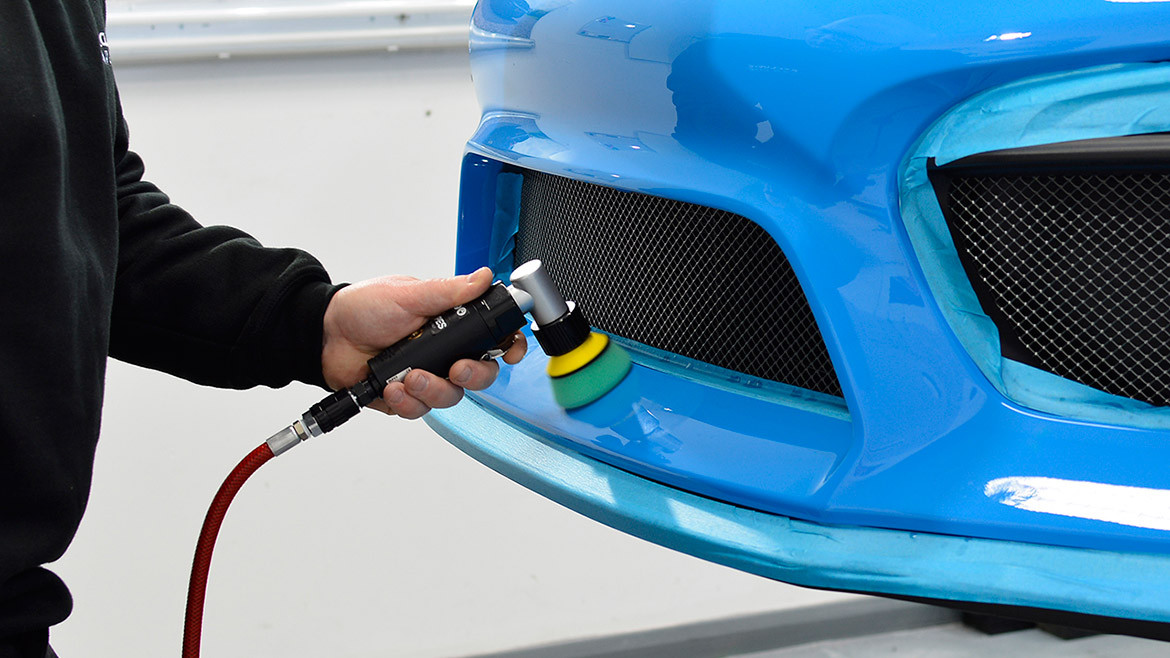 Once the correction work was done the paint was given a further stage of machine polishing to refine the finish, this stage really brings out the clarity and gloss in the paintwork.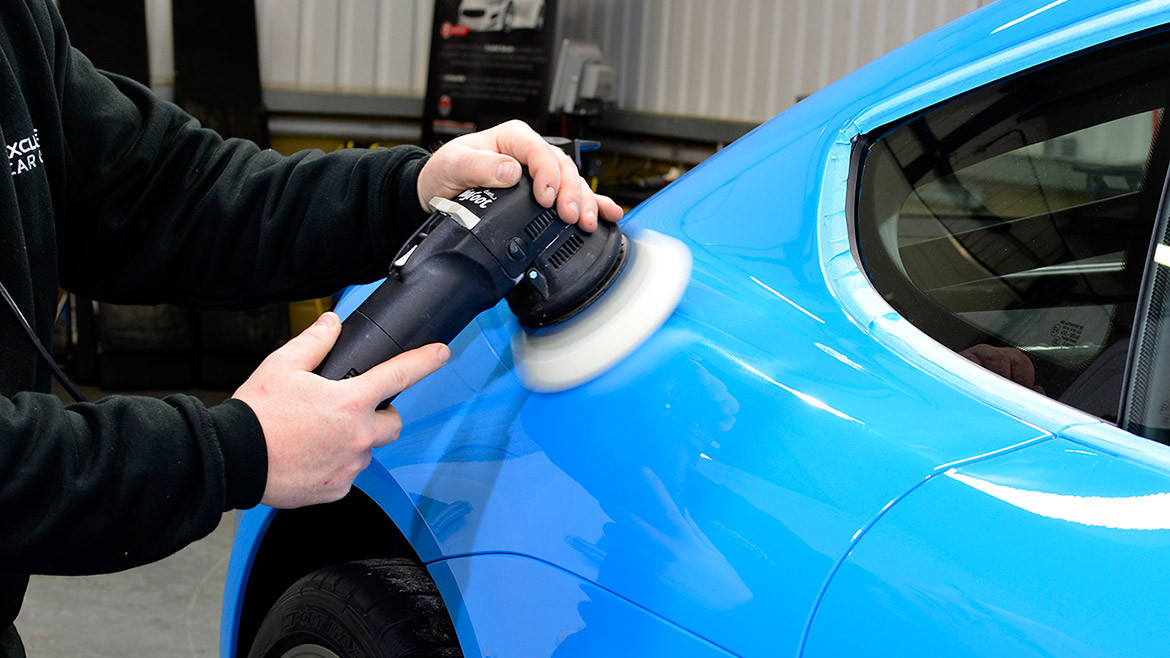 This GT4 now has a finish it deserves!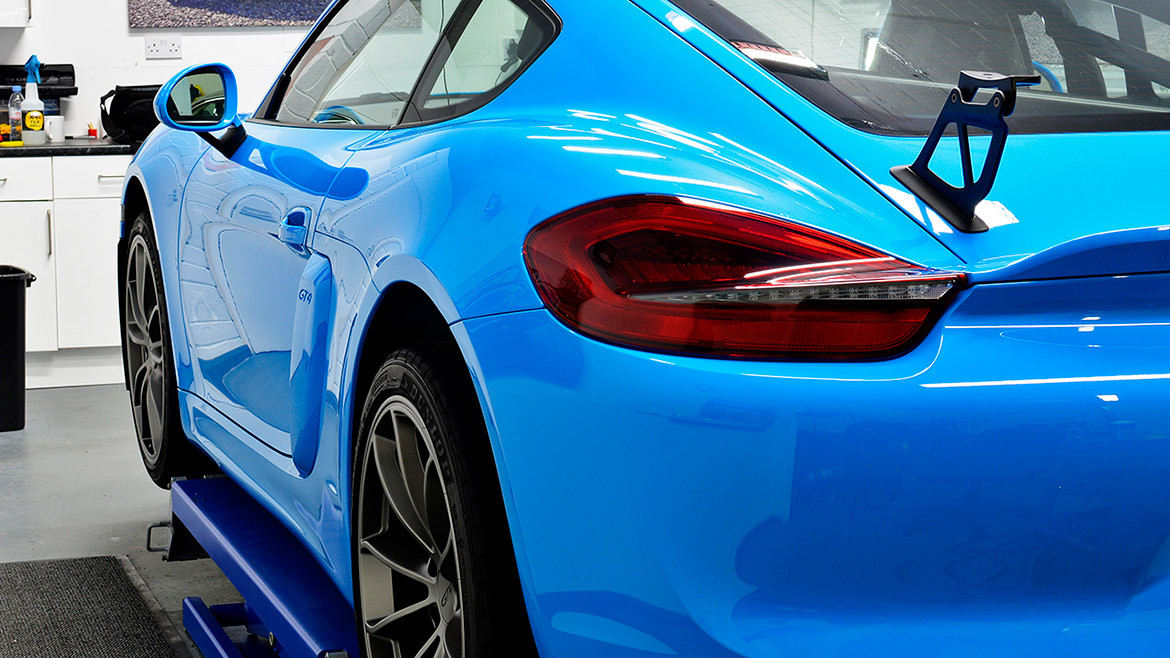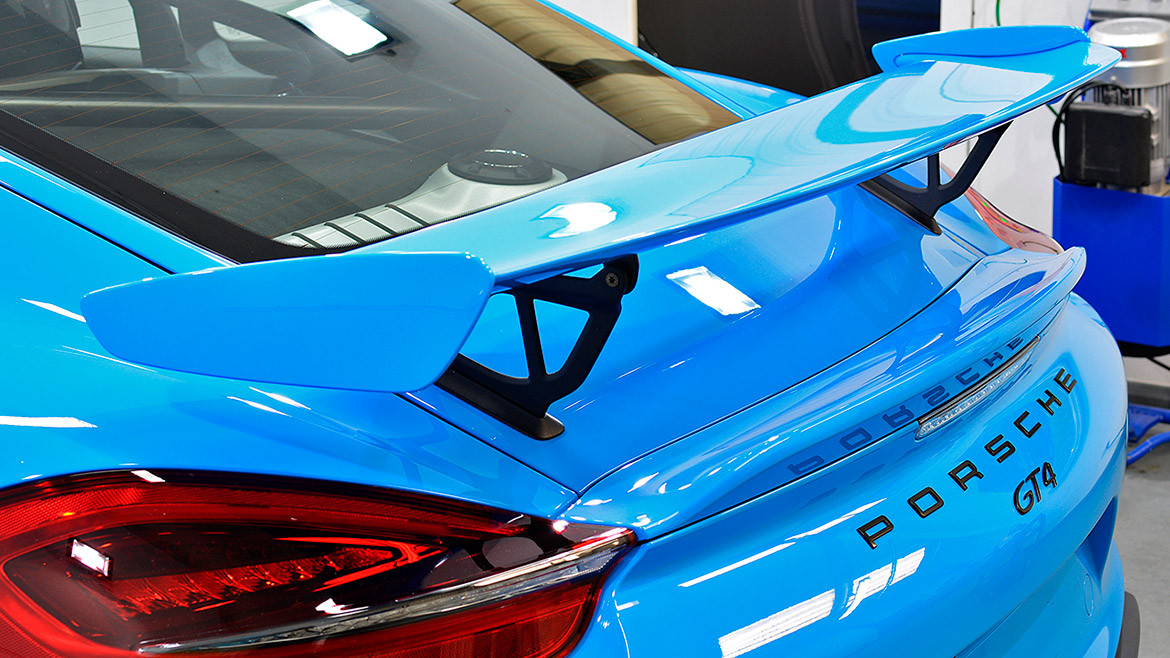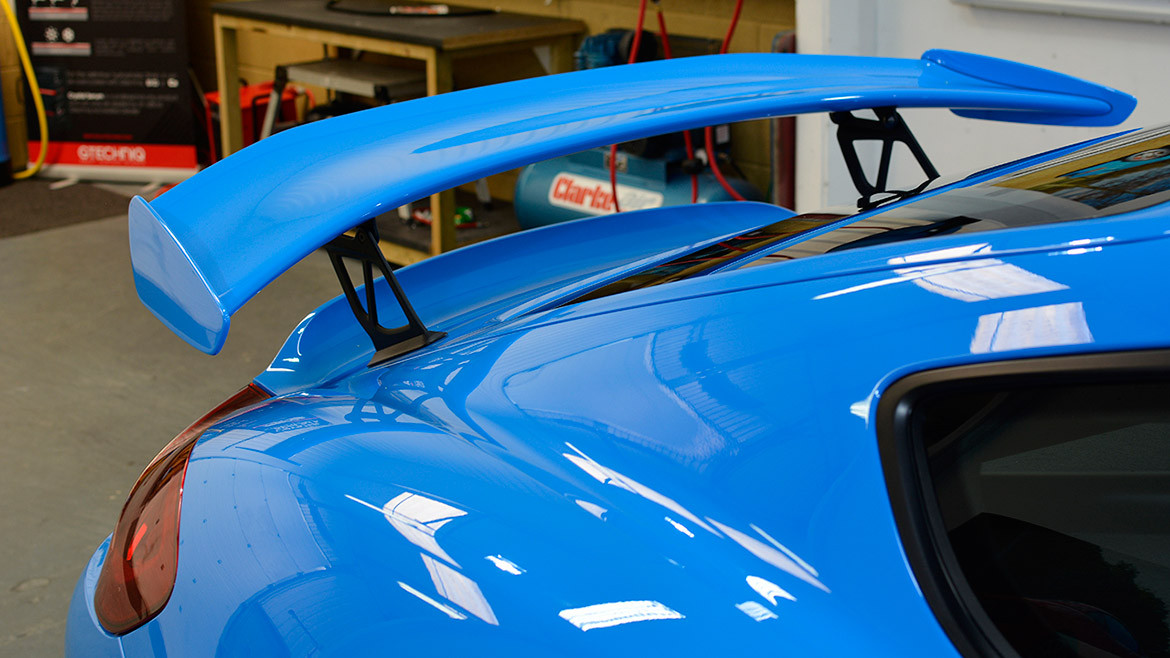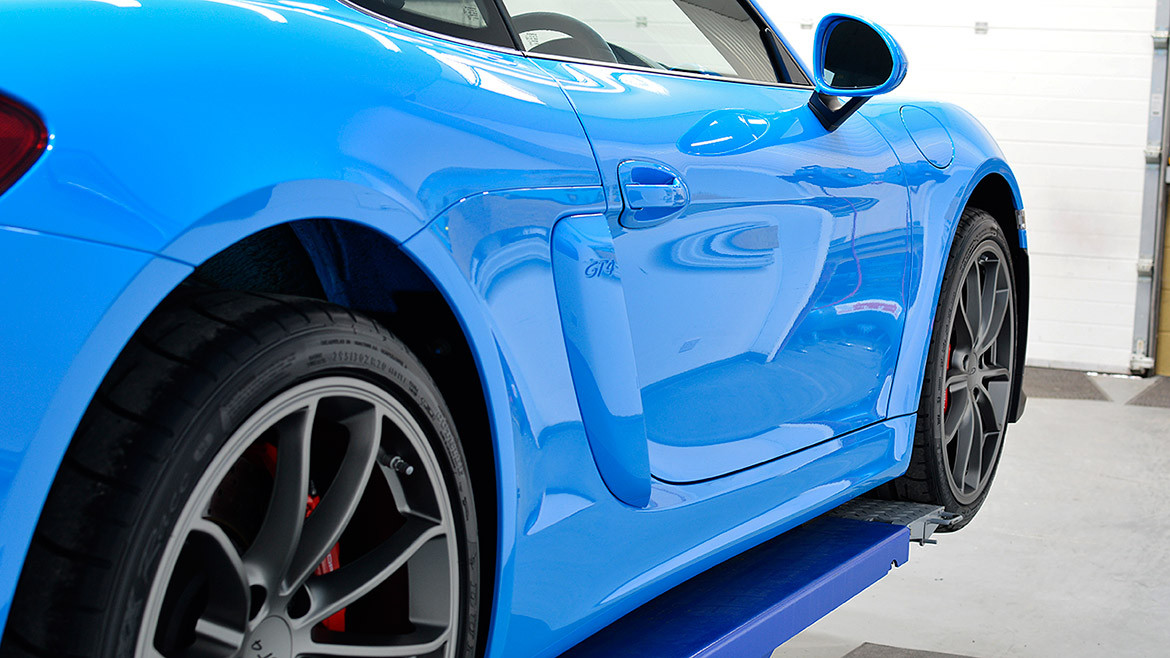 Porsche Cayman GT4 Paint Protection
With the mexico blue paintwork now free of blemishes and swirls it was then time to apply some protection. This customer requested we protect the bonnet, bumper, front wings, side skirts (extended coverage to cover the whole panel and scoop) and side mirrors with paint protection film to protect these vulnerable areas from stone chips and other minor abrasions.
All patterns are computer cut in house using a Graphtec FC8600-160 cutting plotter. This top of the line 64″ plotter cuts the design pattern out of the paint protection film roll, once all cutting is finished we then remove any unnecessary excess film leaving a precision computer cut pattern.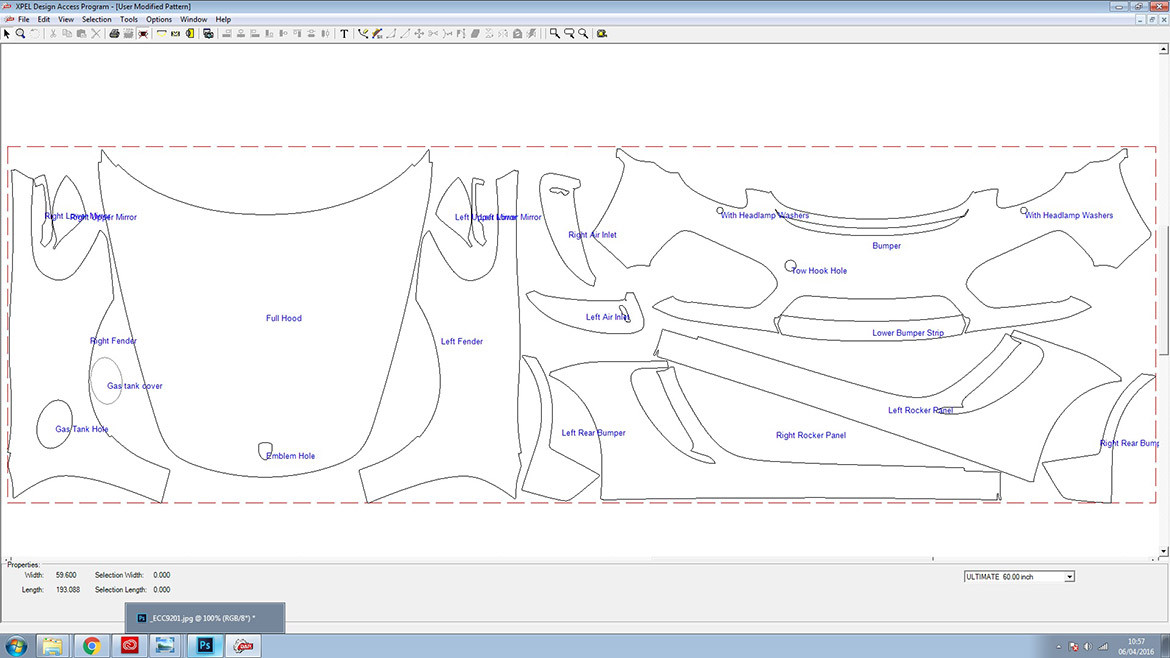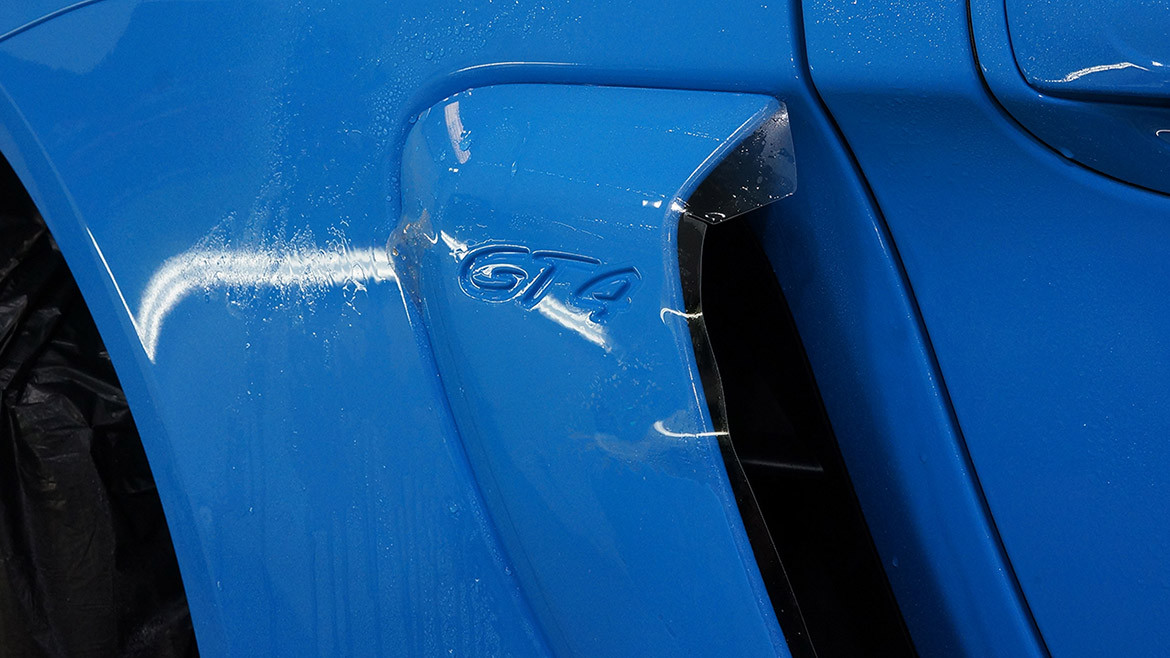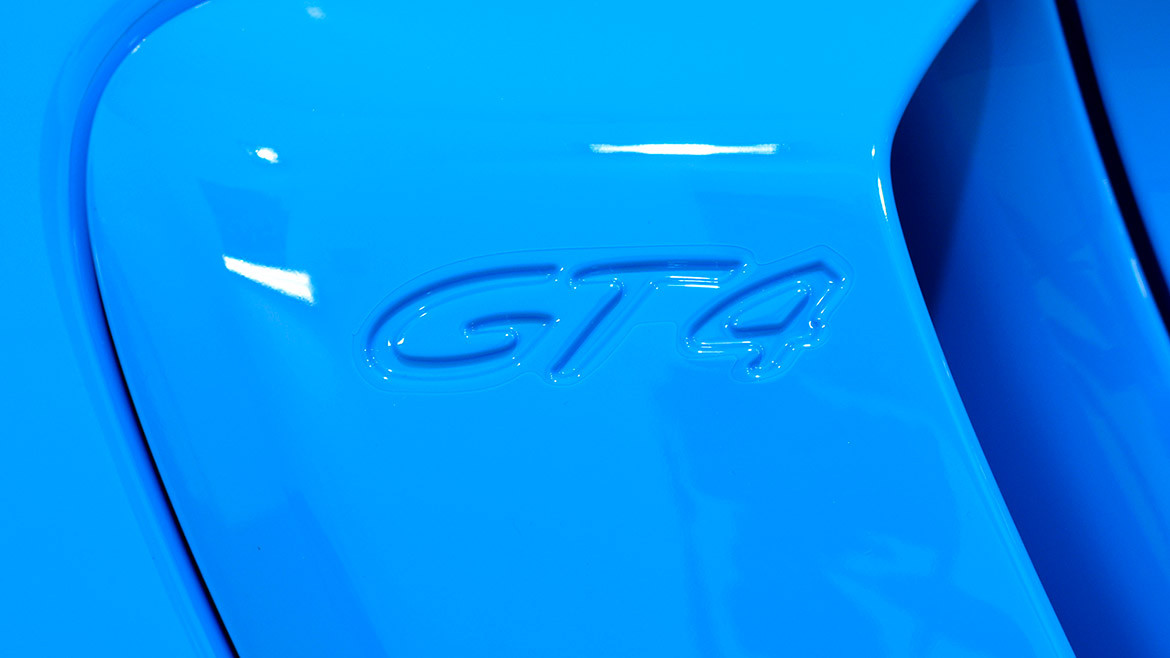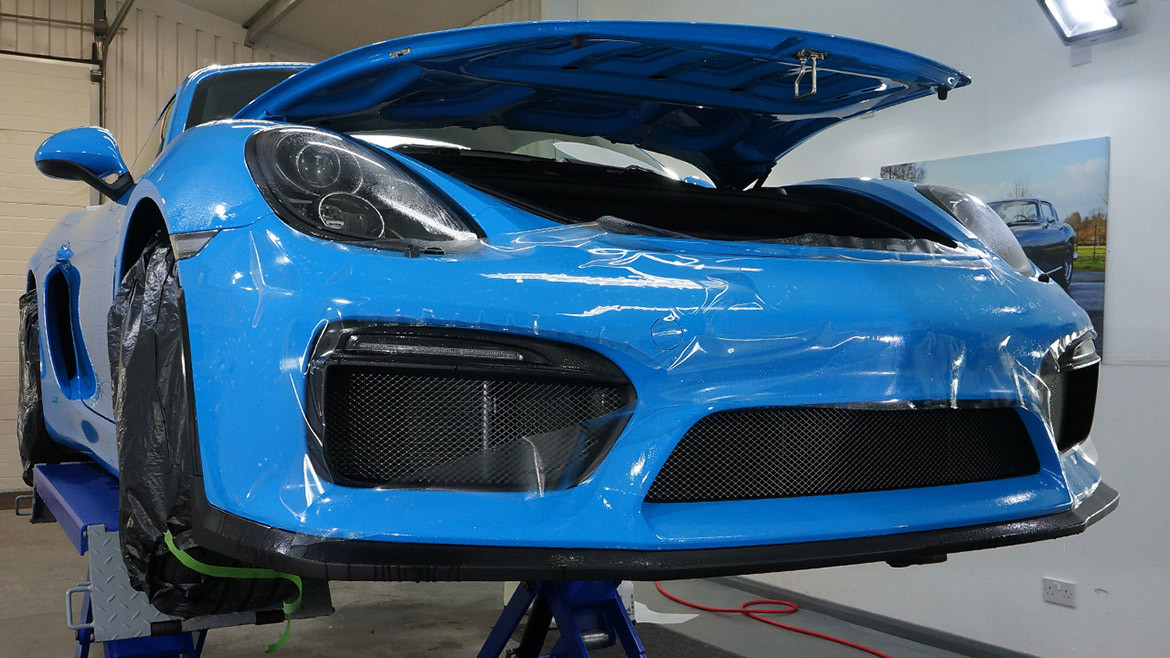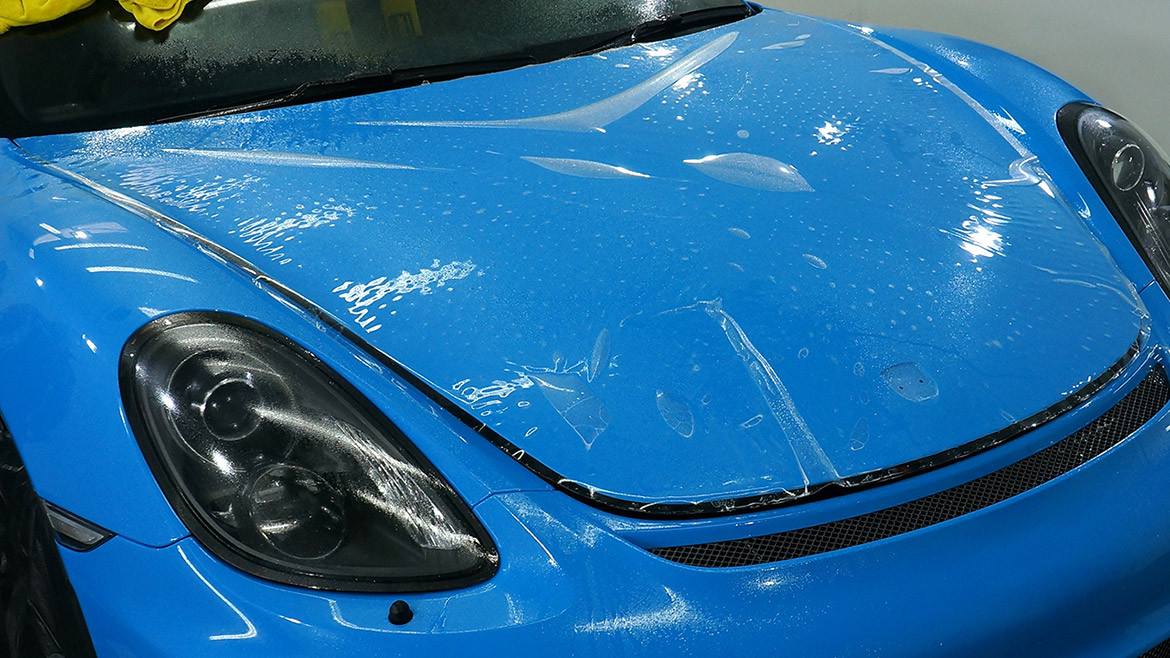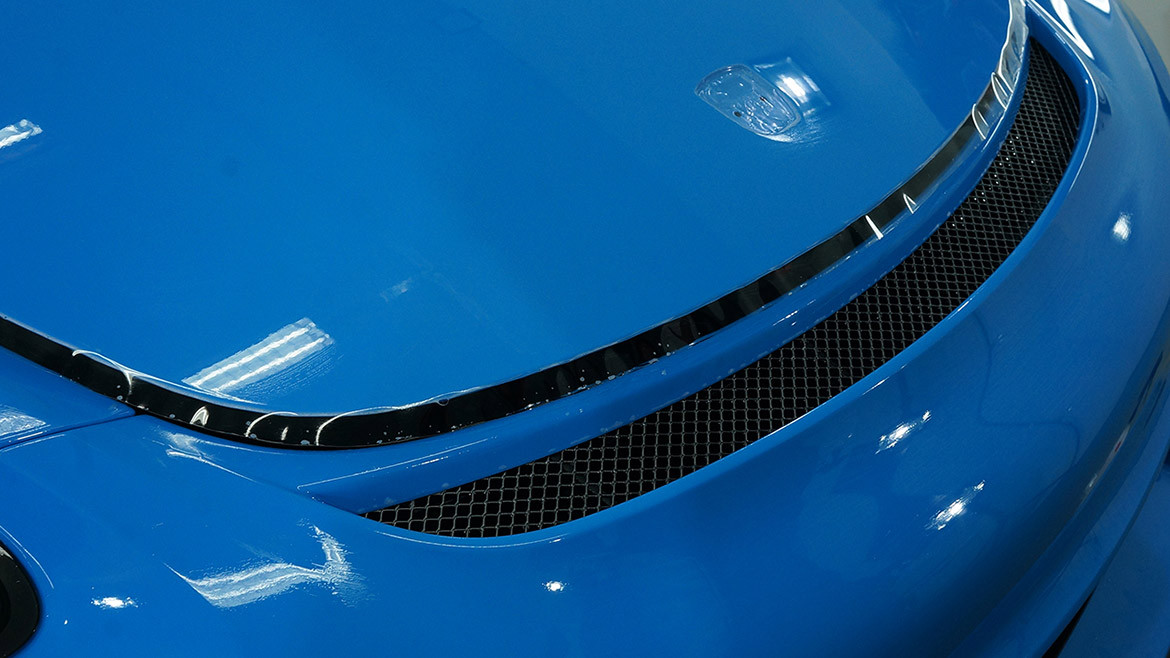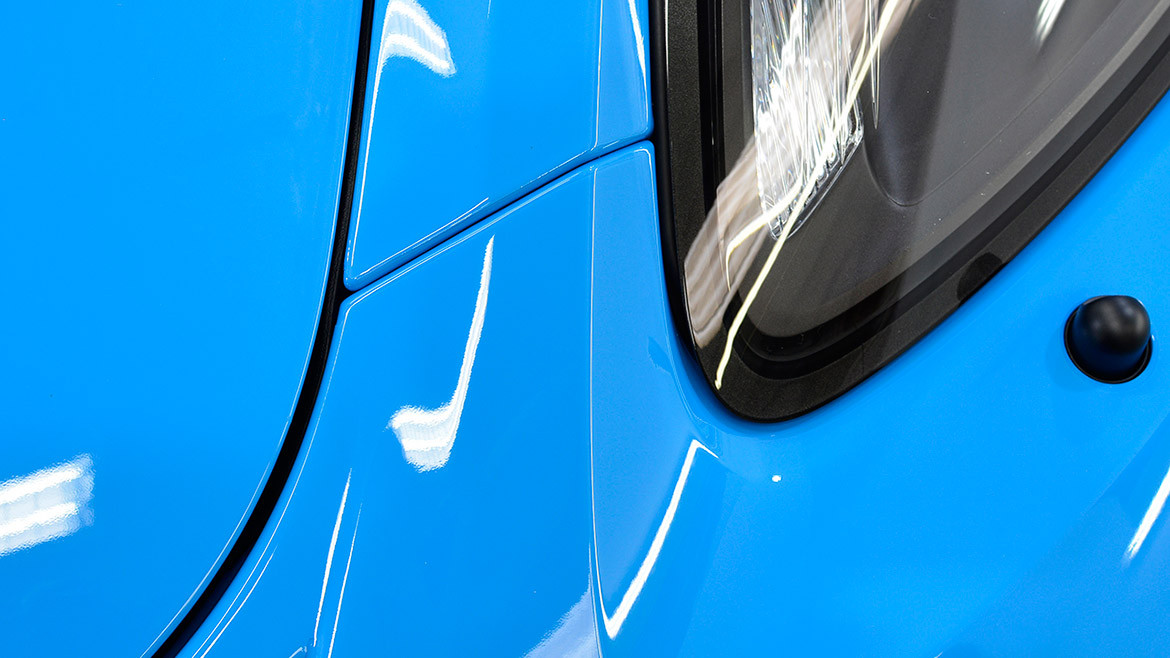 The remaining paintwork was protected with Gtechniq CS Black.  This innovative sealant offers the latest in nanotechnology advances, providing an effective barrier against extremes of pH. The coating forms a dual layer of protection: the base layer has a hardness of around 7h to provide flexibility; the top layer has a hardness of 9h. The combination of tough over coat with flexible under-layer contributes to the reduction of swirl induced hazing. Once cured Crystal Serum is virtually impervious to harsh wash chemicals, industrial and environmental fallout.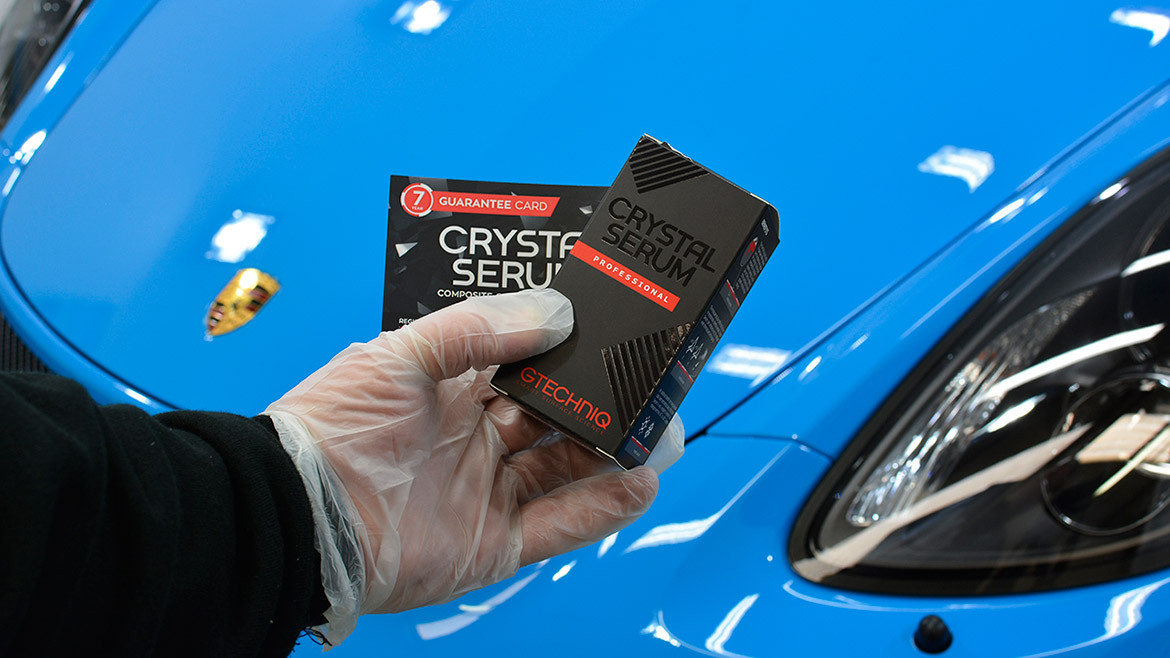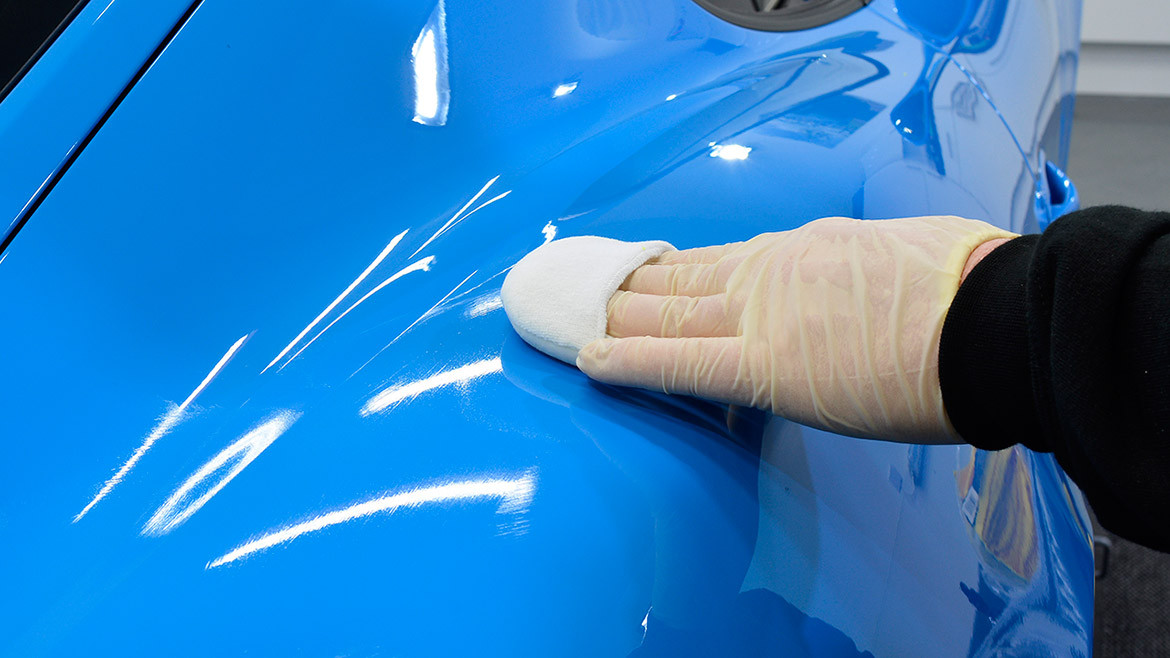 After Crystal Serum had cured it was topped with EXO v2 (this was also applied on top of the paint protection film). This top layer sealant adds an extra level of slickness whilst increasing the hydrophobic properties of the final finish.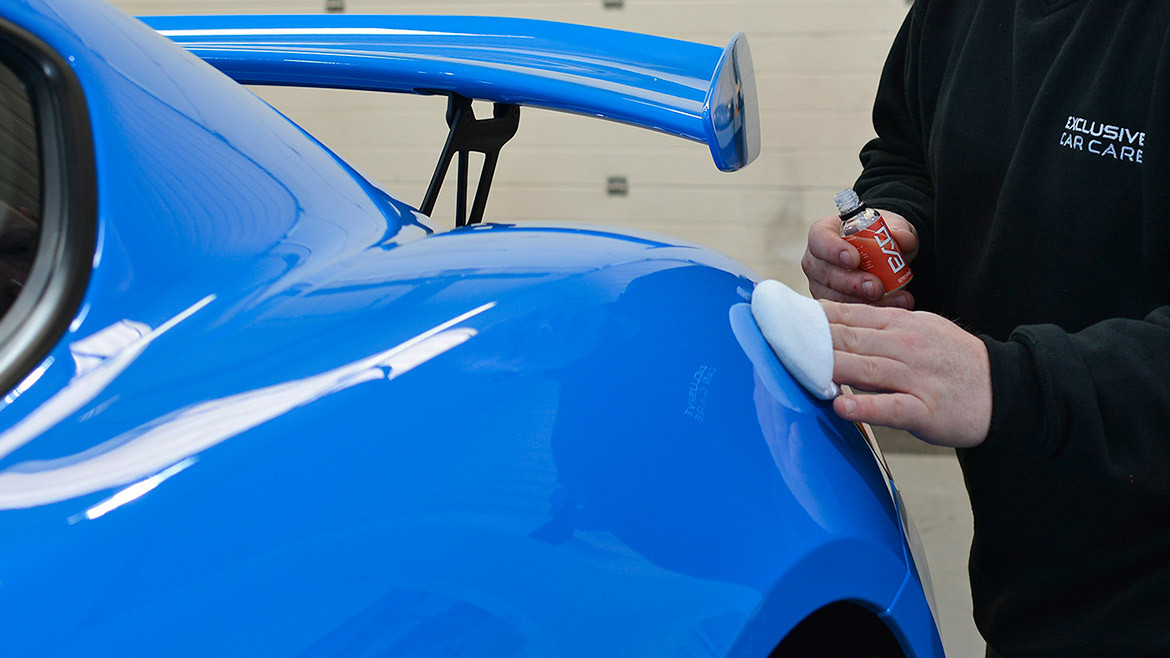 Exhaust tailpipes sealed with Gtechniq C5 to make future cleaning easier.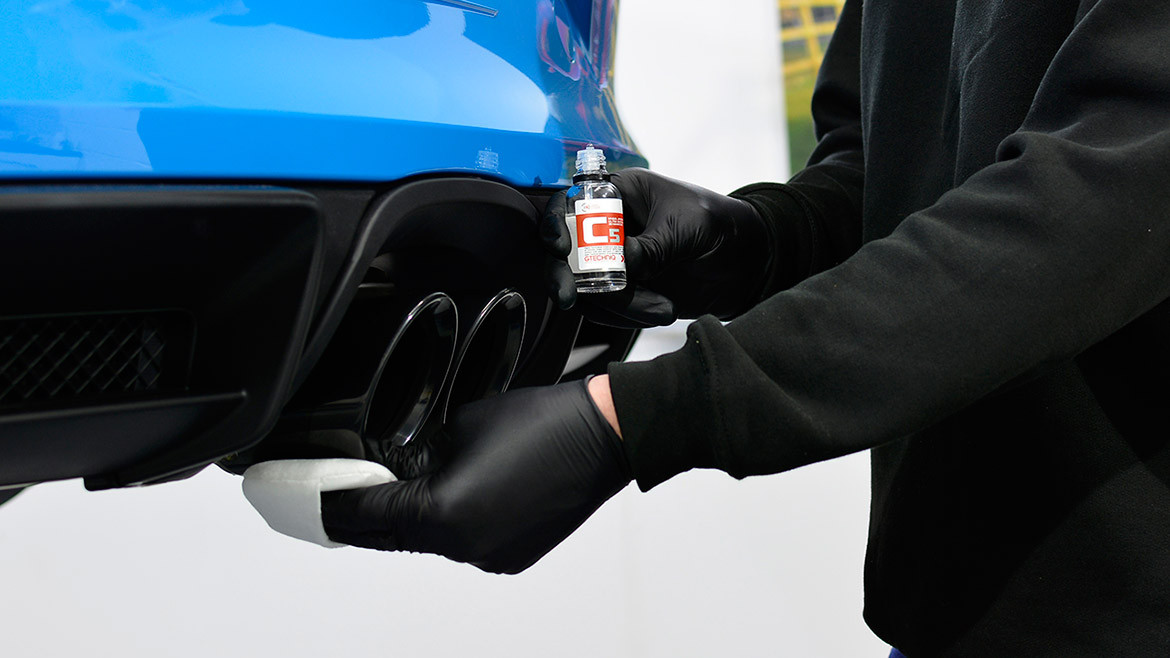 Wheels torqued back up to manufactures specification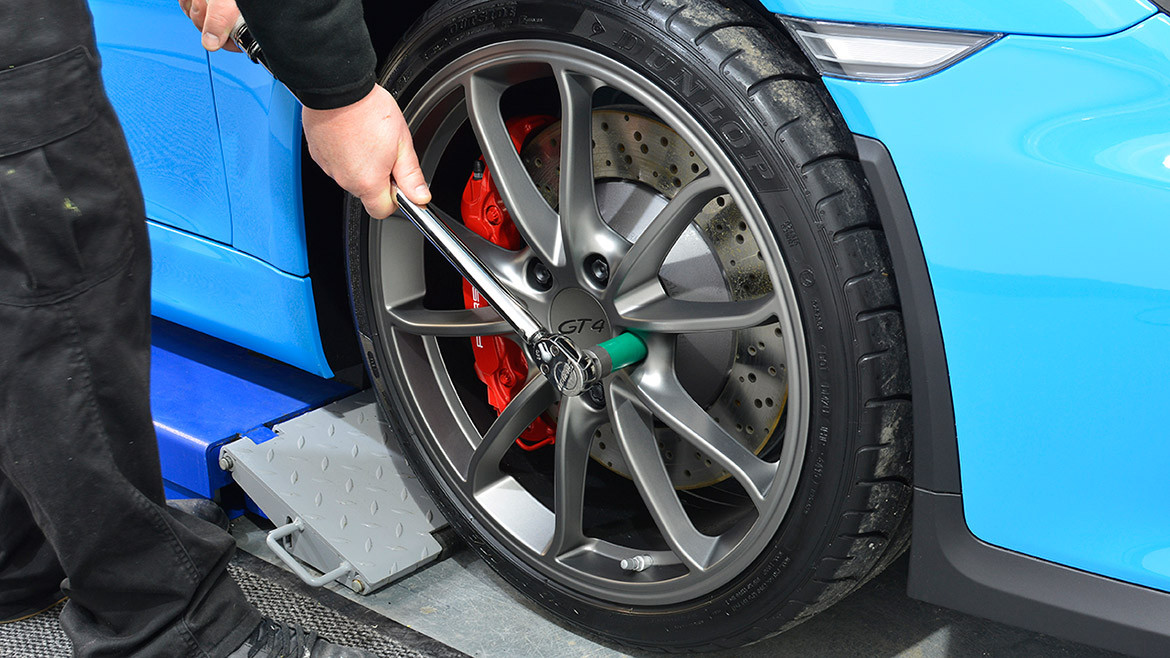 The interior leather was cleaned with Gtechniq Tri-Clean before being coated with L1 Leather Guard to protect against stains, spillages and dye transfer. Interior carpets and mats were treated with I1 Smart Fabric.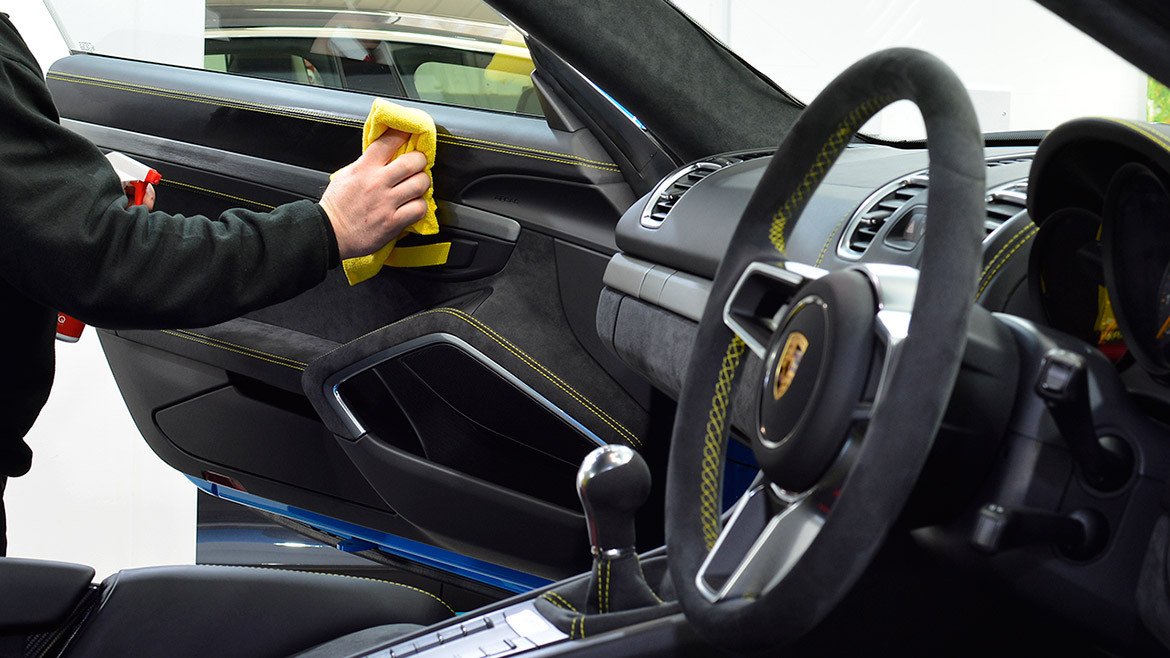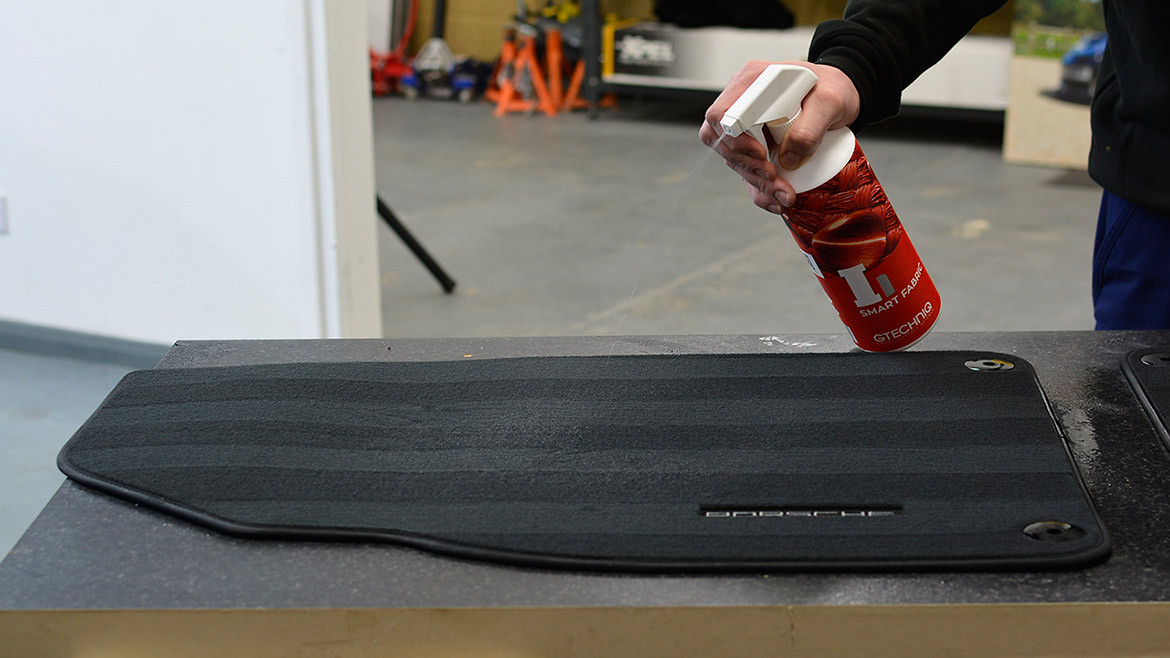 And the end result.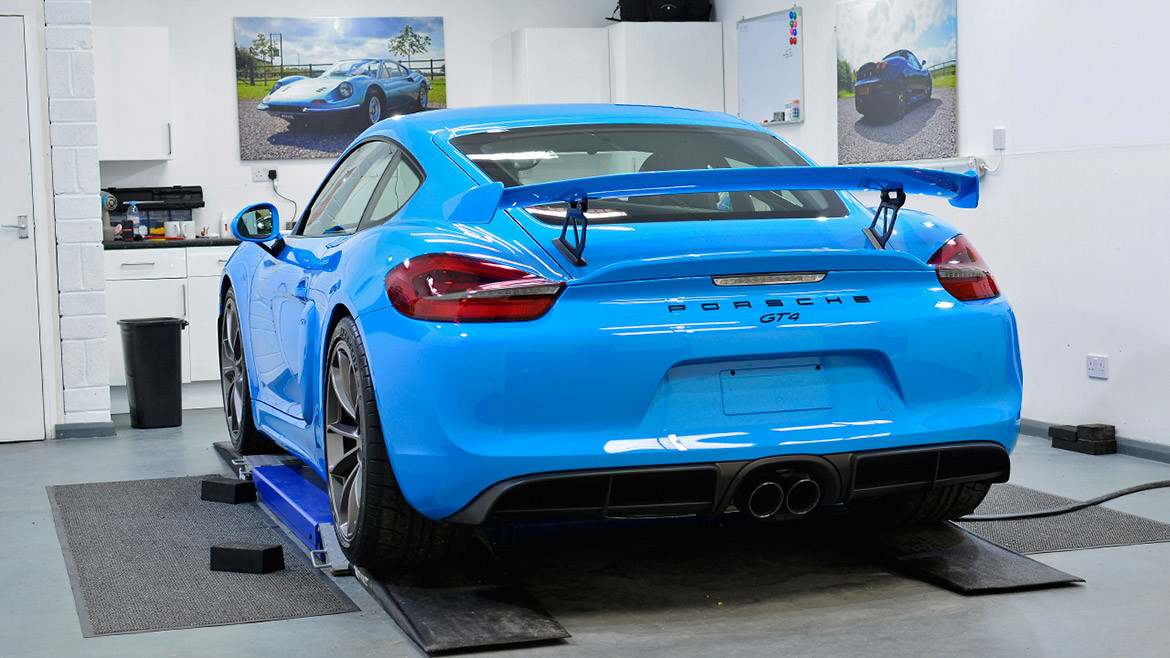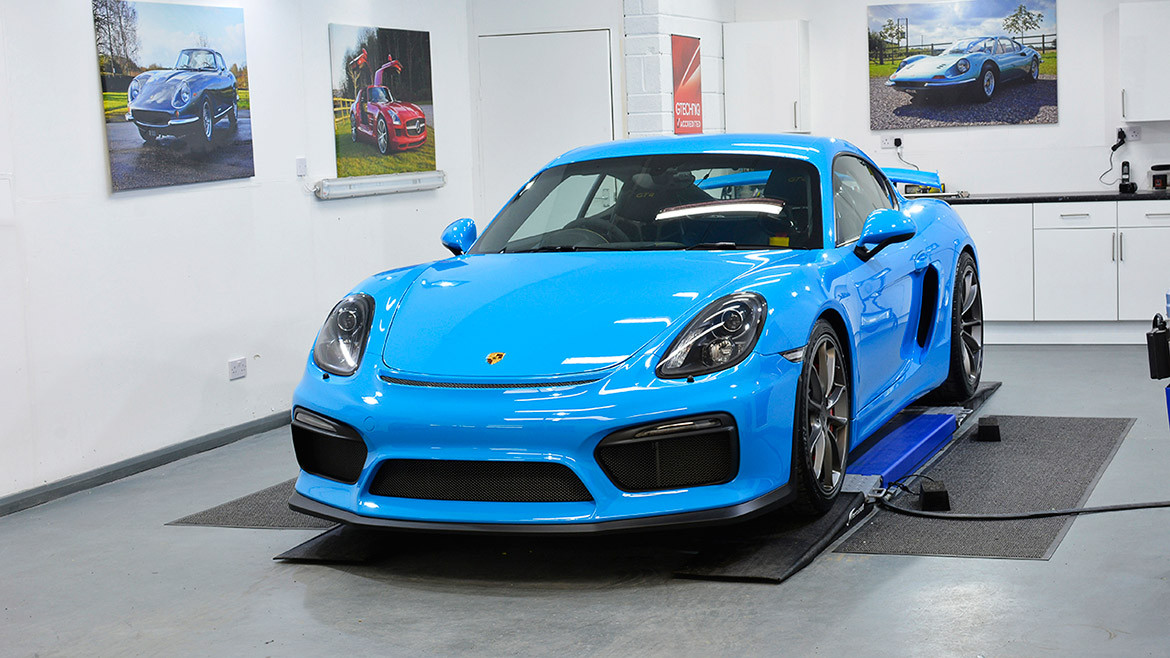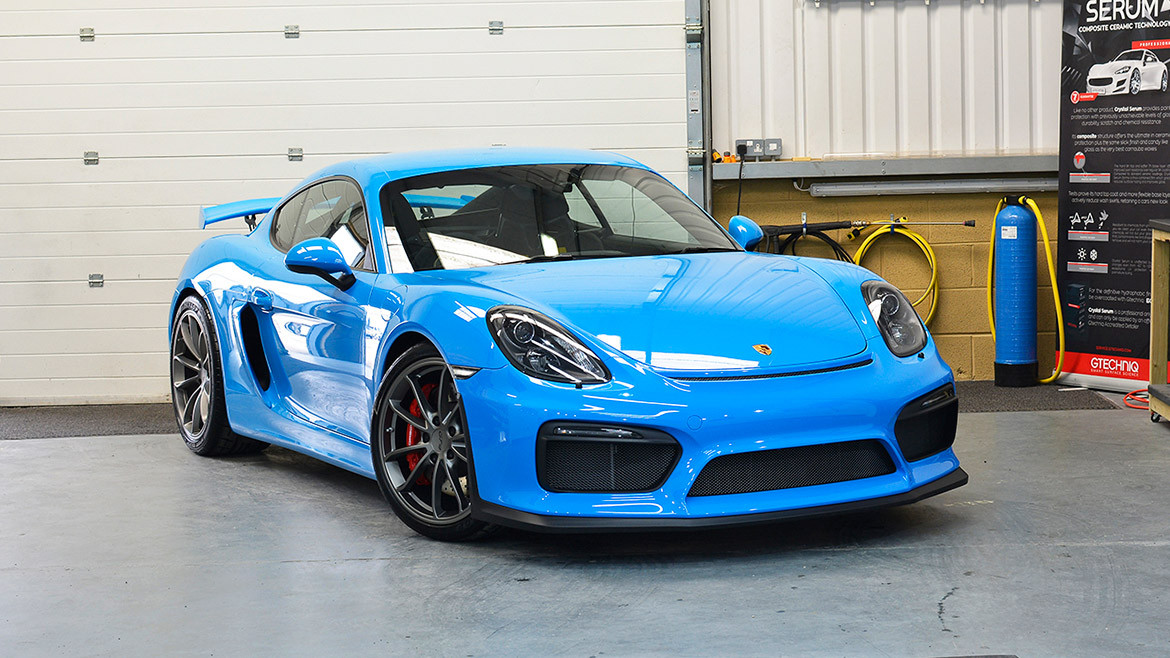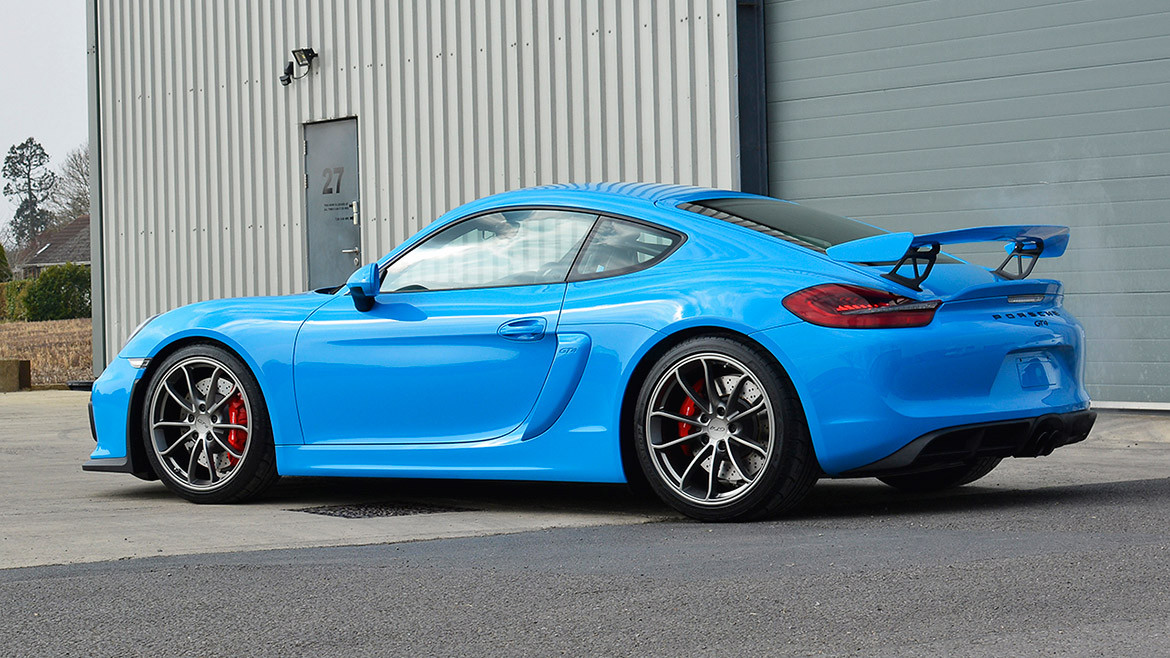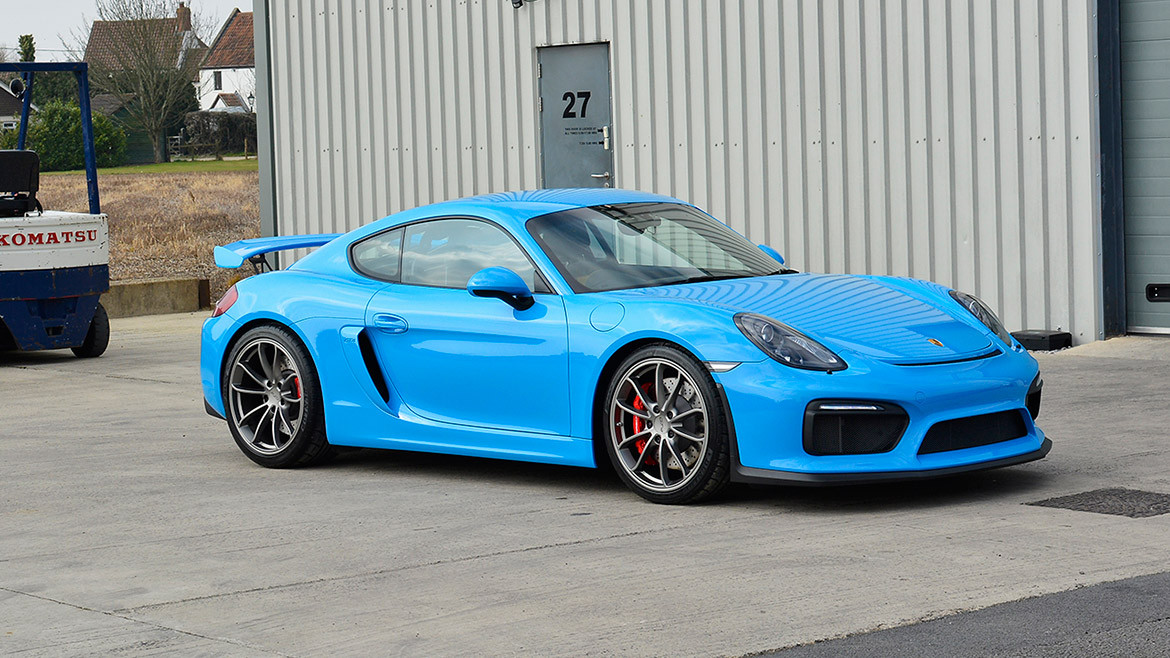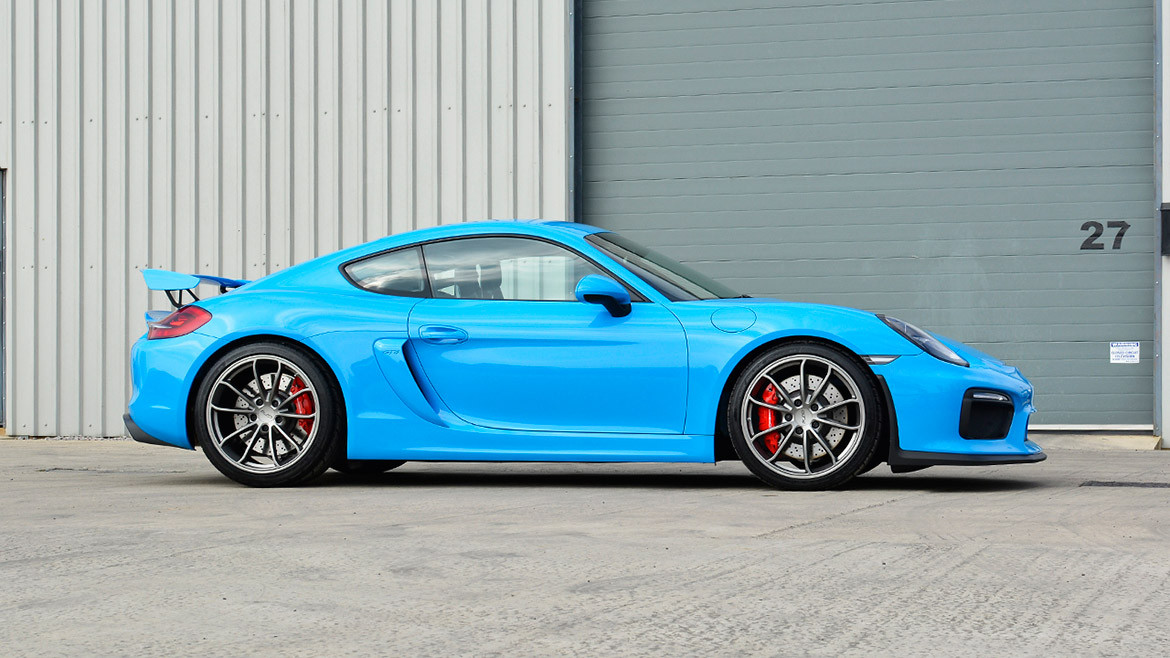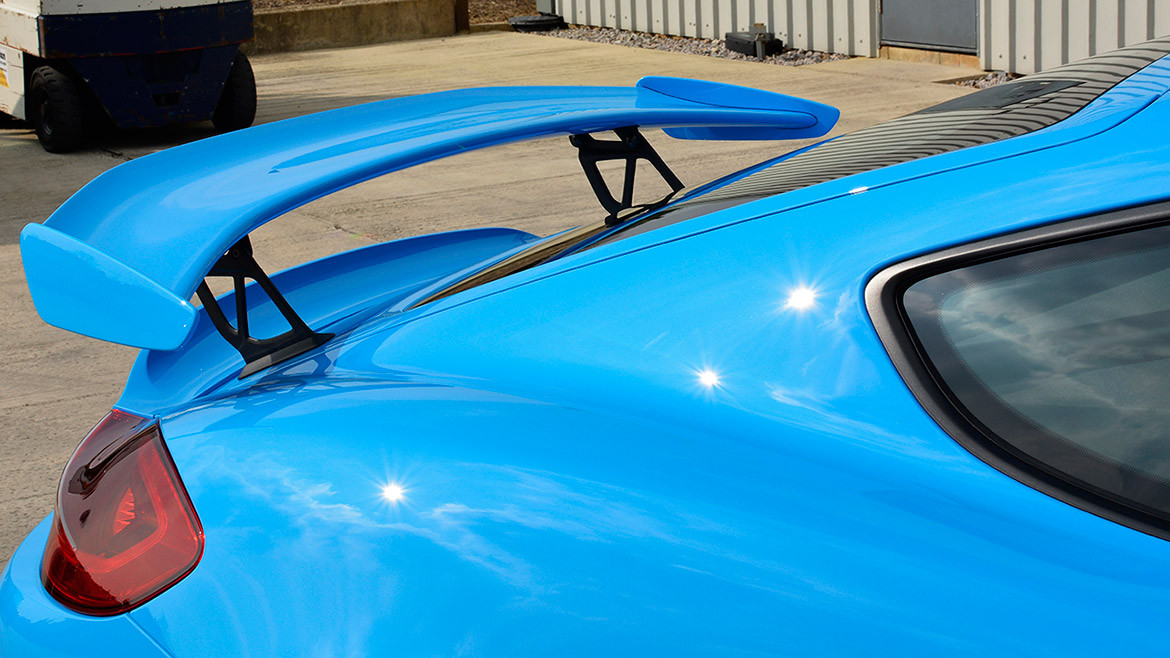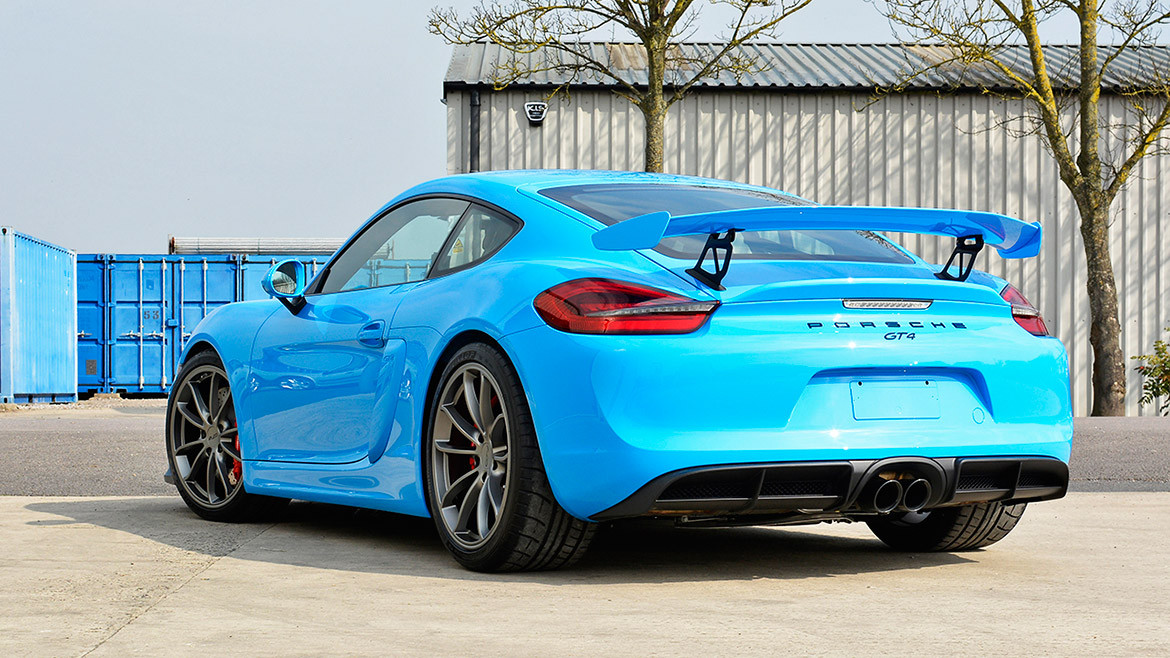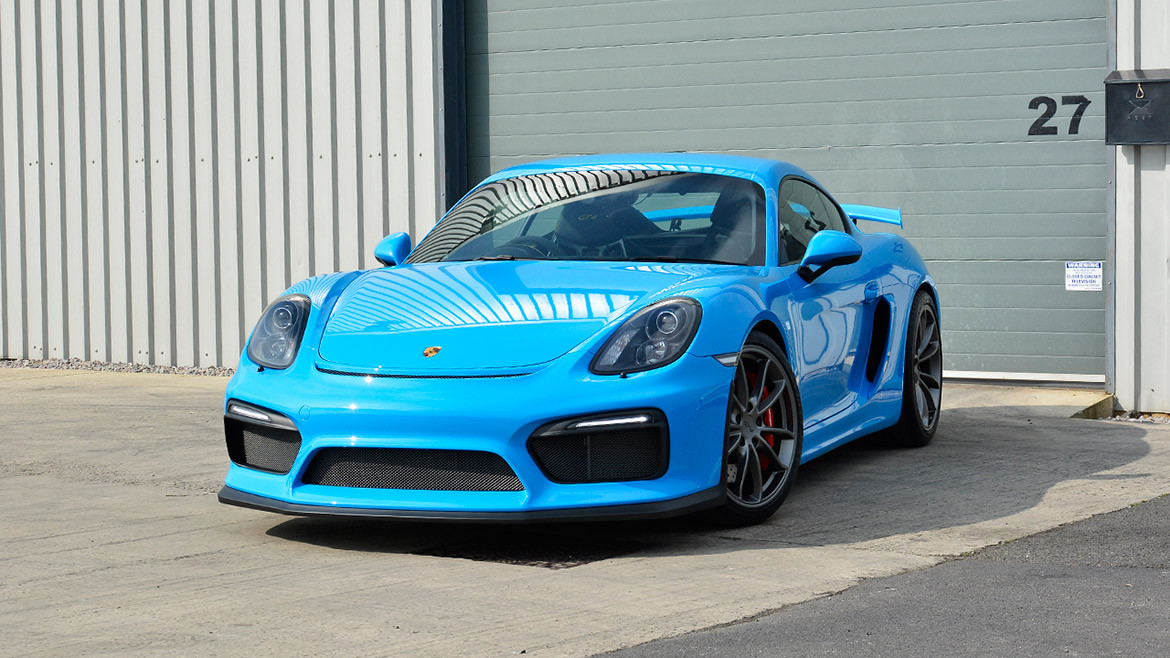 If your buying a Porsche Cayman GT4 or have just taken delivery of one why not book our New Car Protection Treatment! Contact us for quote.