The GTS badge has come to signify Porsches that take driving enjoyment to the next level. They come with a tantalising range of performance parts that boost power and sharpen handling.
The Macan is the latest model to get the GTS treatment. In this case, you get an extra 20bhp and 30Ib ft of low-rev pulling power over the Macan S. That means it's still less powerful than the Turbo, which keeps its crown as the fastest version of the Macan.
But outright performance has never been the goal of GTS cars. Lower, adjustable suspension comes as standard, along with 20in wheels that allow wider tyres to boost grip. You also get the bigger brakes from the Turbo to make sure you can stop from speed quickly.
This new Porsche Macan GTS painted in Jet Black Metallic was booked in for a New Car Paint Protection Detail.
As with every treatment the Porsche Macan GTS was given a pre-wash before getting fully washed and completely decontaminated using a chemical fallout remover and a clay bar.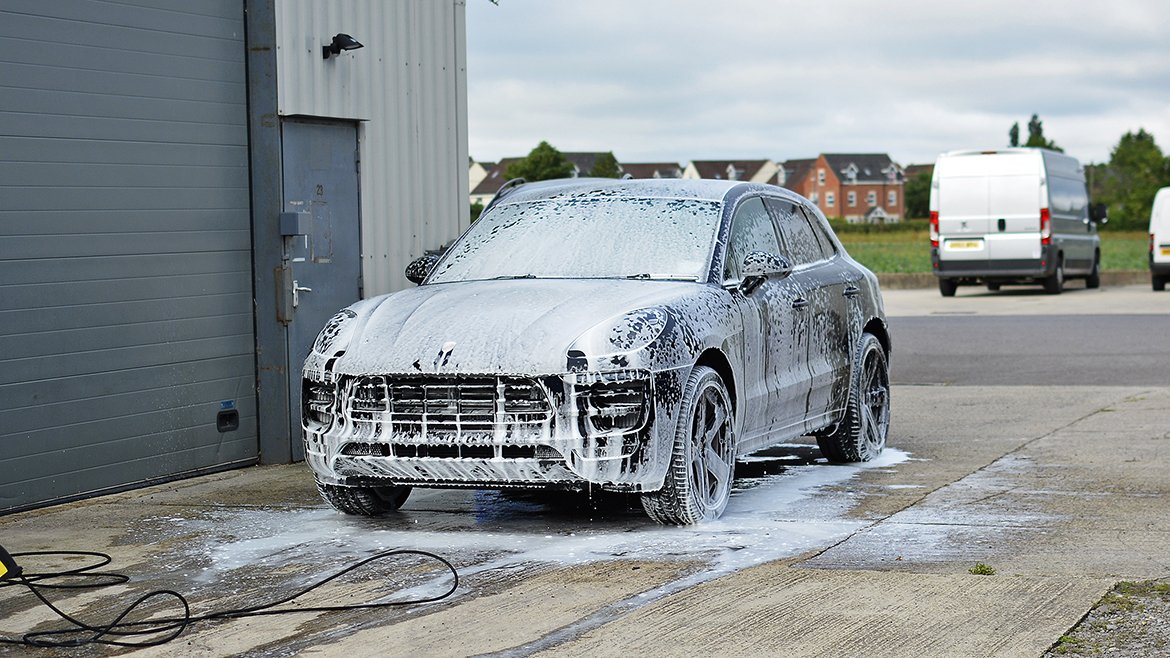 The Macan GTS was brought inside the studio and placed on a scissor lift and the wheels removed so they could be fully decontaminated.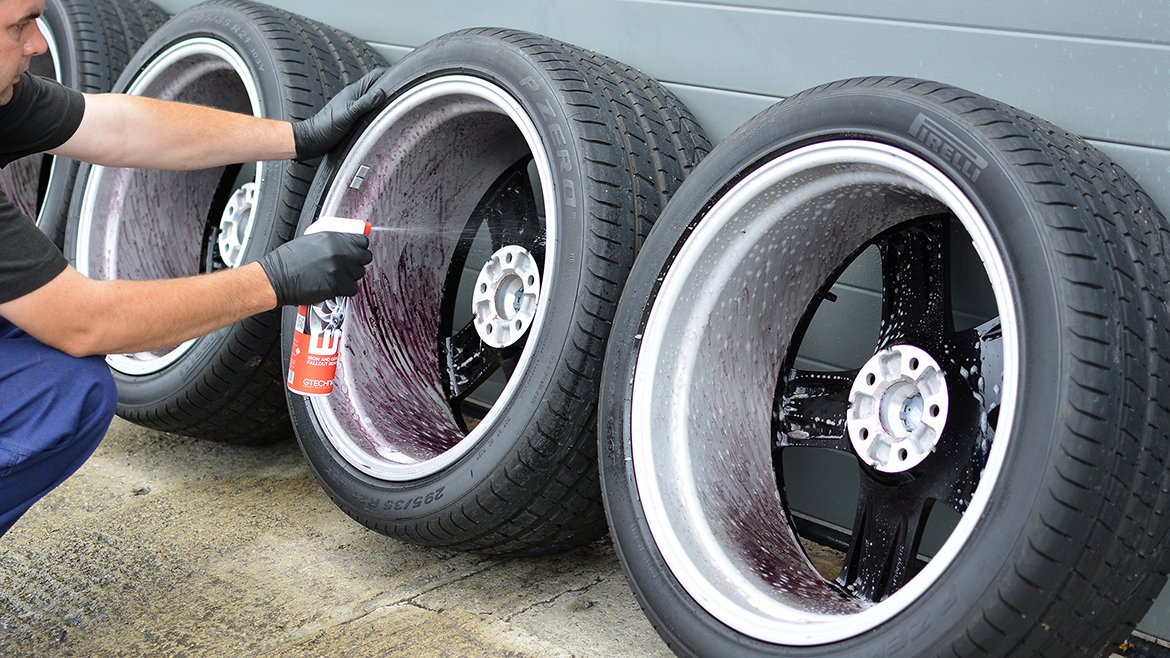 Prior to coating the wheels they were given a light polish to remove the swirls and haze.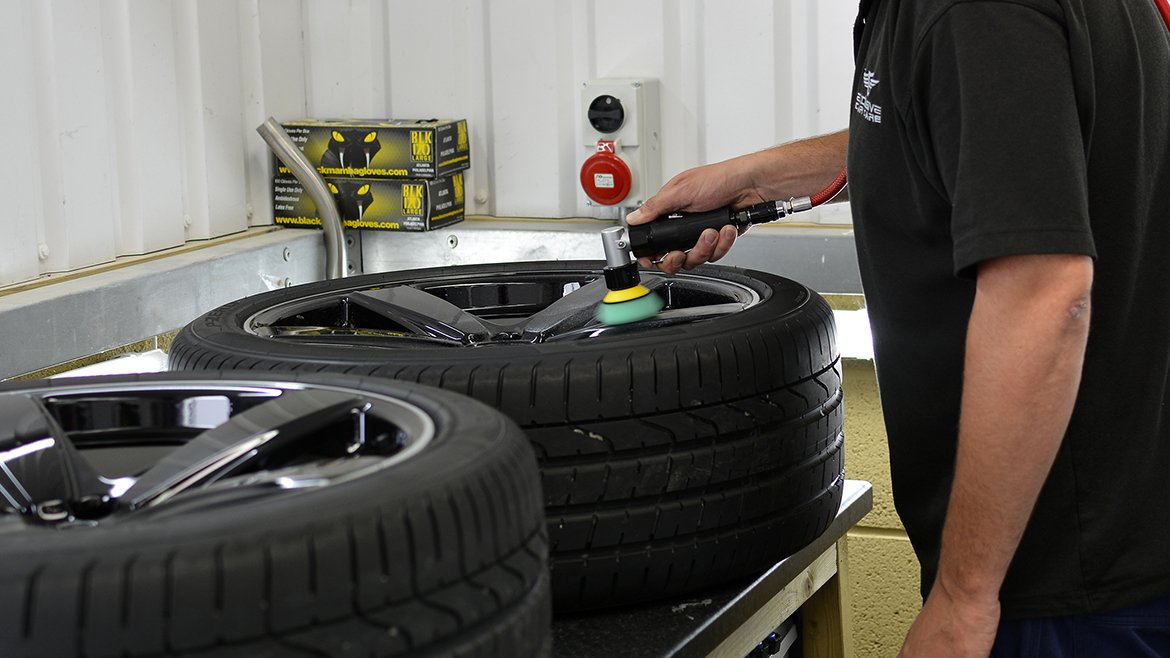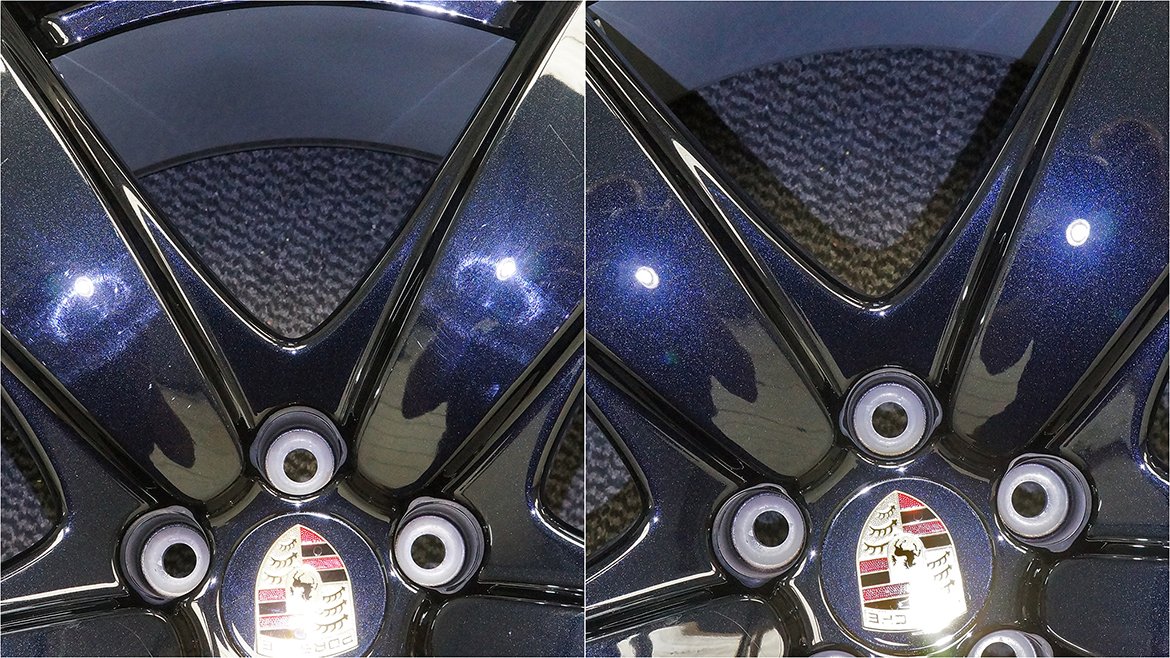 Wheels thoroughly coated with Gtechniq C5 Wheel Armour. This wheel coating inhibits the build-up of brake dust, repels dirt, water and oils and makes routine washing much easier.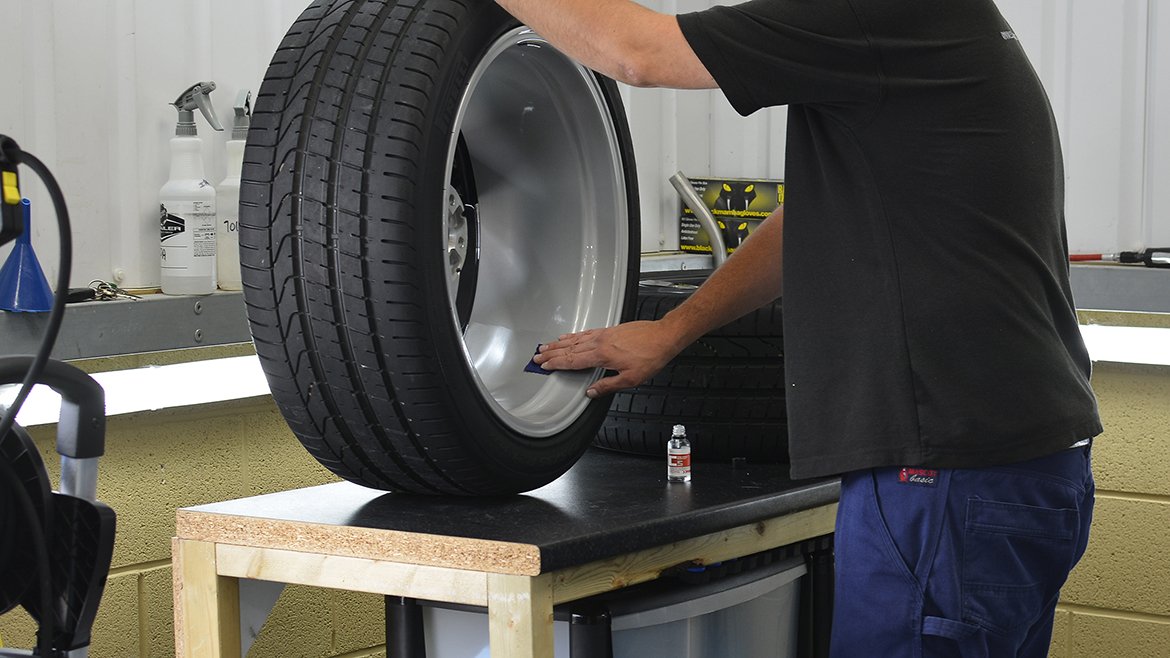 Brake calipers and exhaust tips also coated with Gtechniq C5 Wheel Armour to make future cleansing of them easier.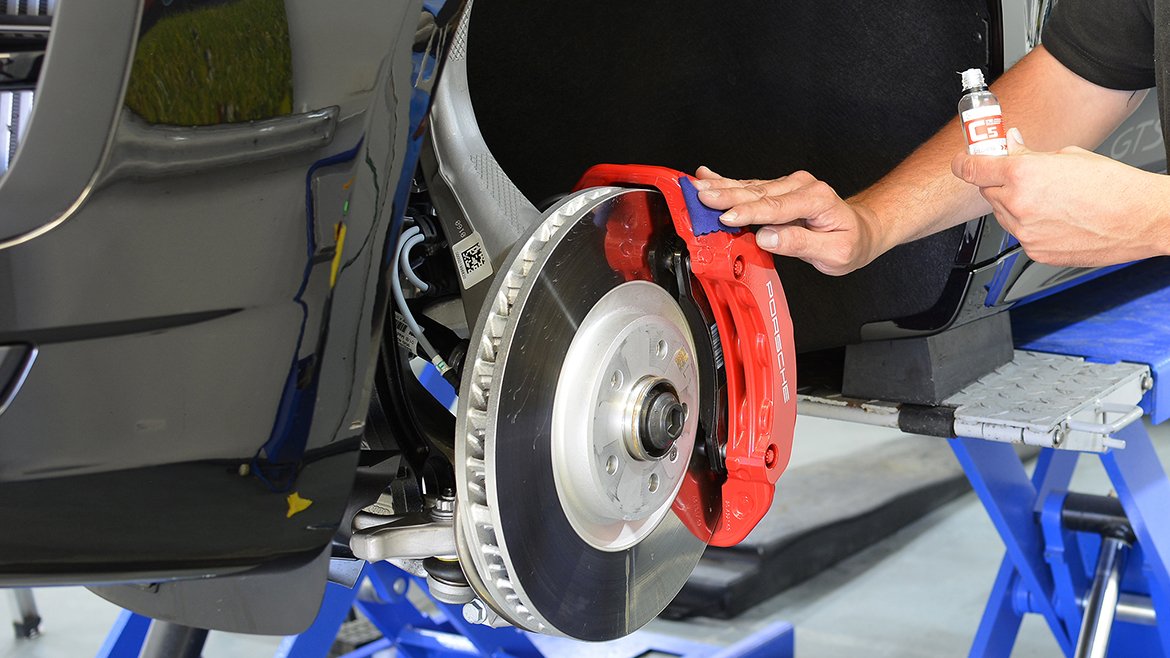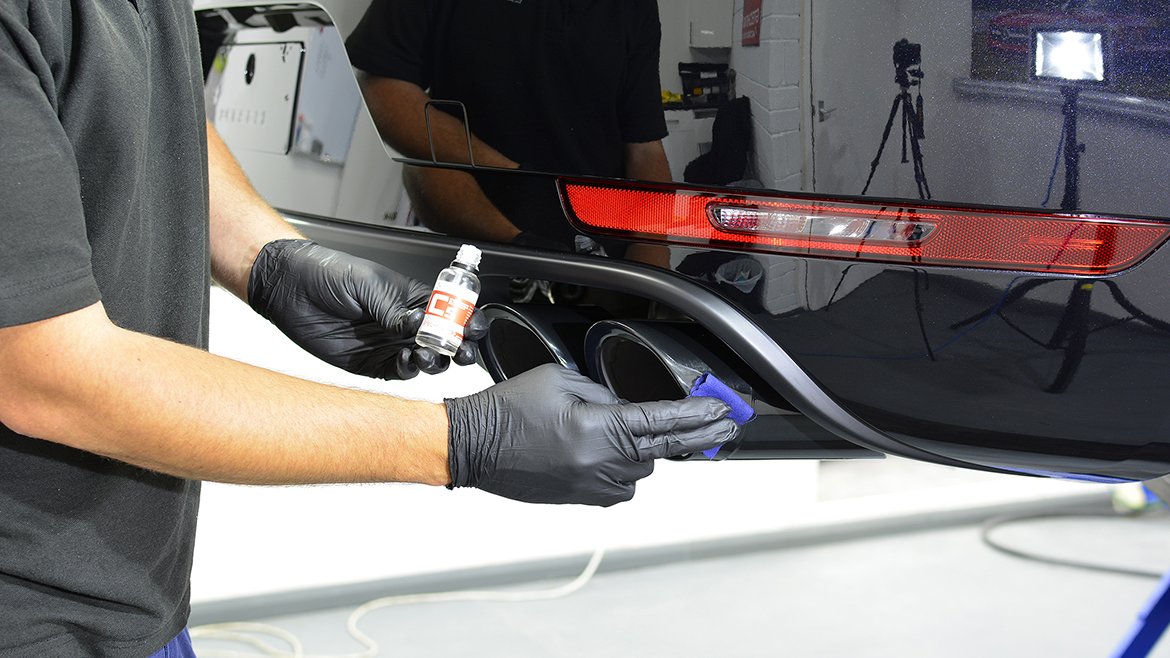 Few before and after shots taken during the machine polishing stages.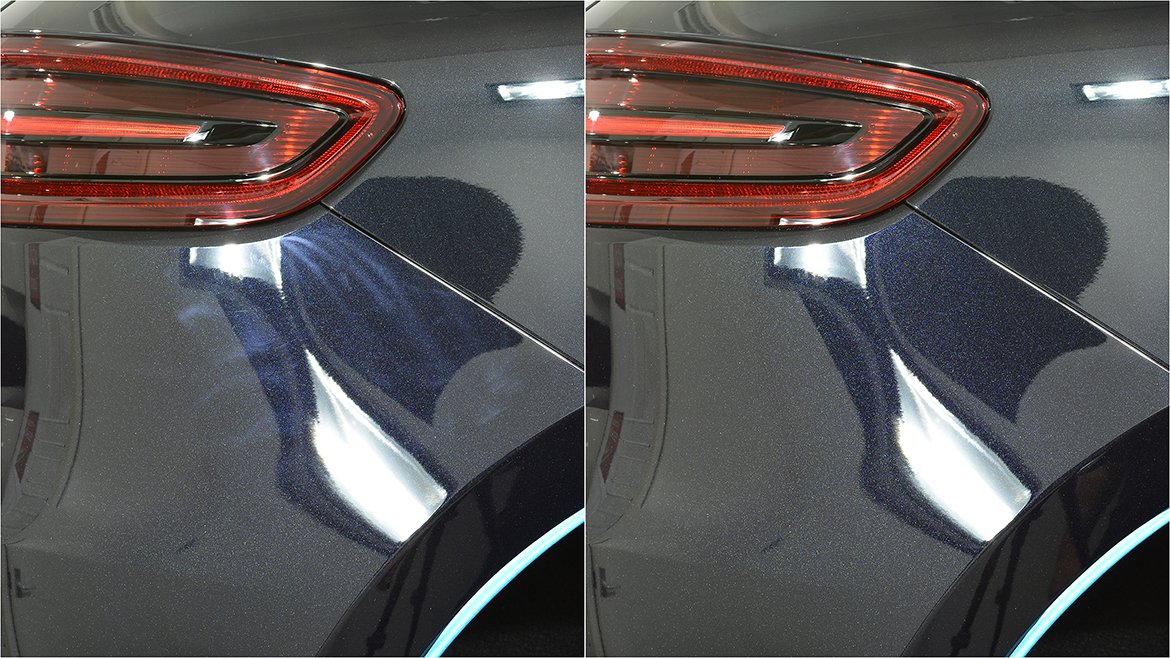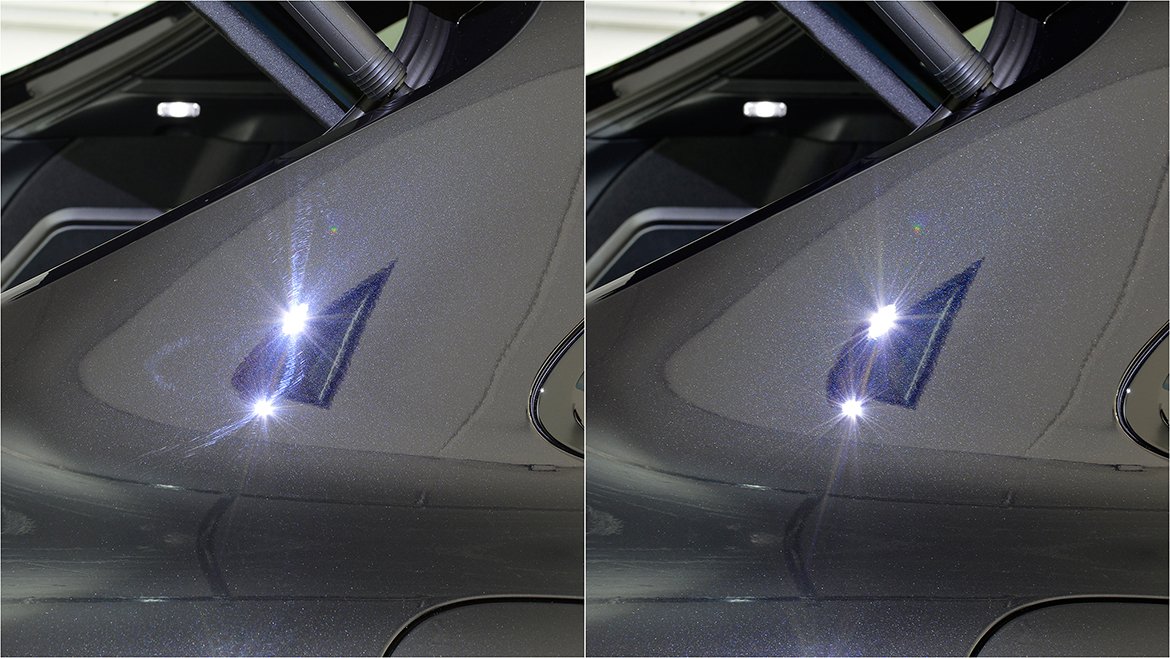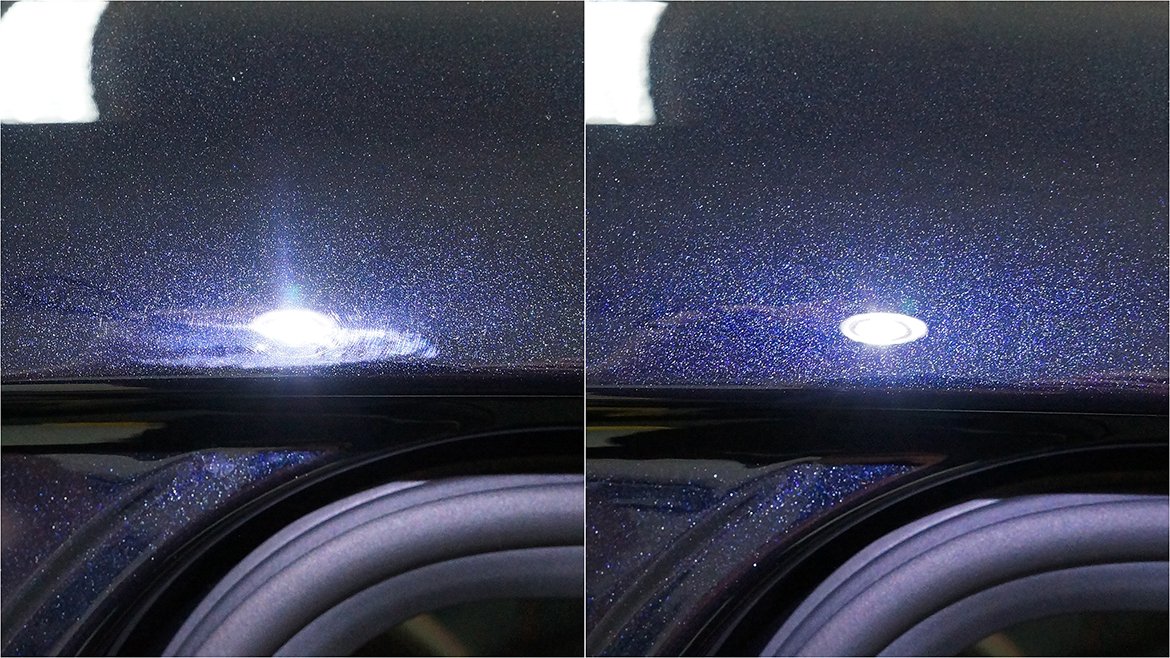 Once the paintwork was perfected it was then coated with Gtechniq Crystal Serum. Gtechniq Crystal Serum is a tough, nano-ceramic sealant, resistant to swirls and extremes of pH, so provides protection during the wash process as well as from industrial and environmental fallout.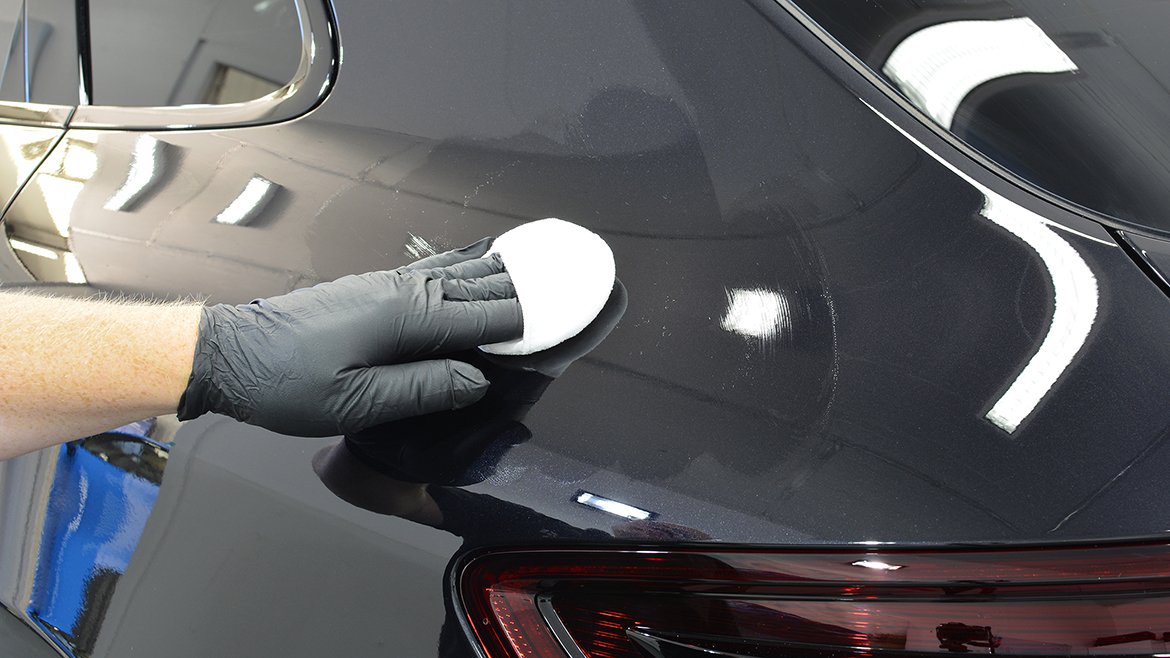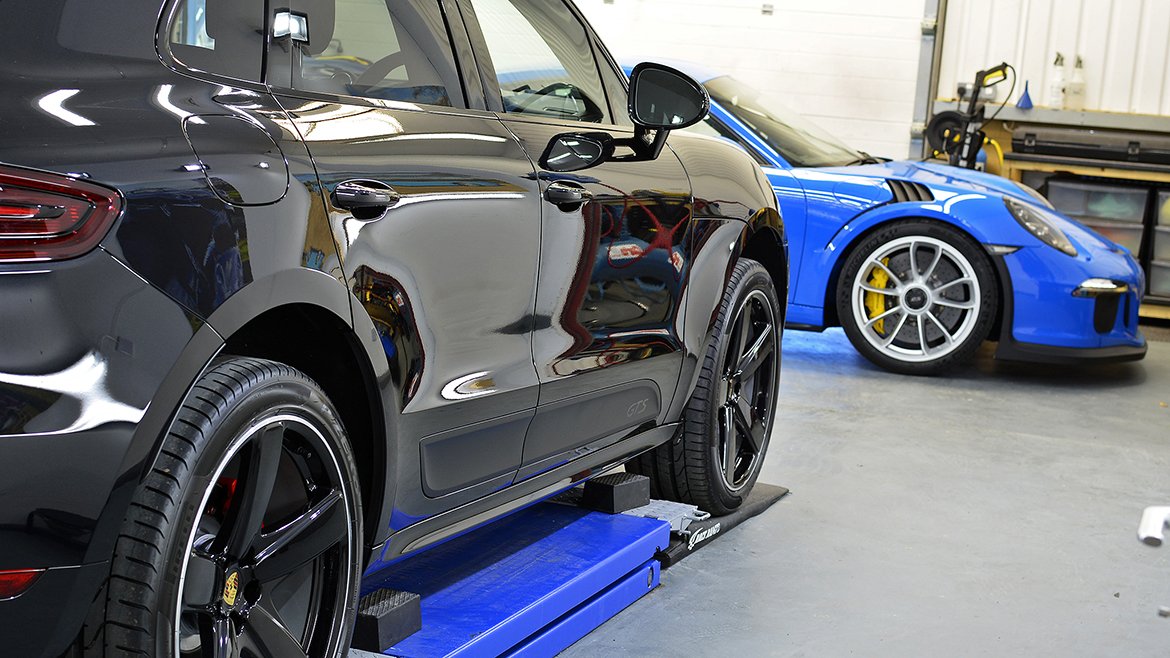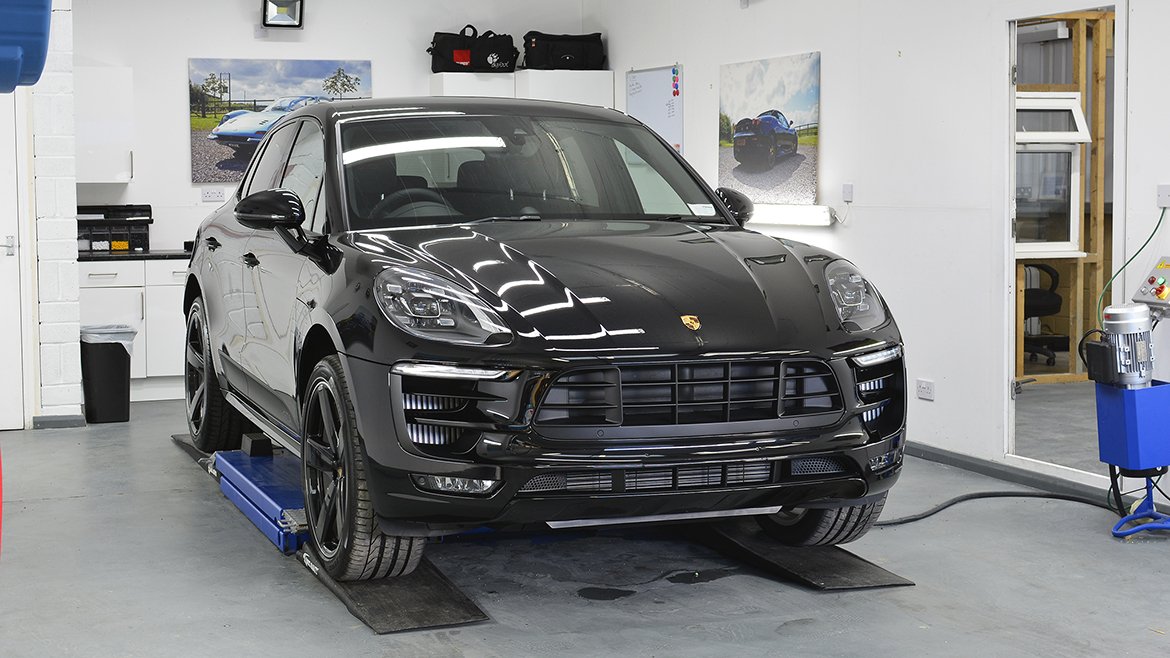 All glass was polished with GTechniq G4 & then sealed with G1. This sealant forms a hydrophobic barrier which causes rain water to roll in to beads on contact which improves visibility in wet weather.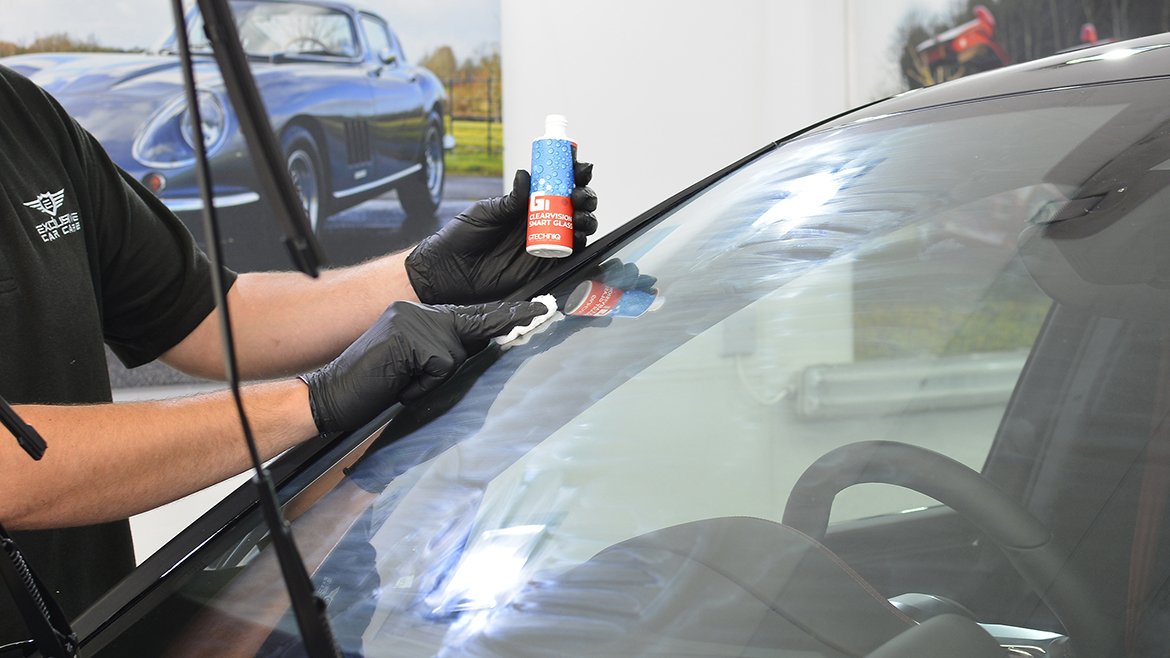 Interior leather treated with Gtechniq L1 Leather Guard and fabric upholstery with L1 Smart Fabric.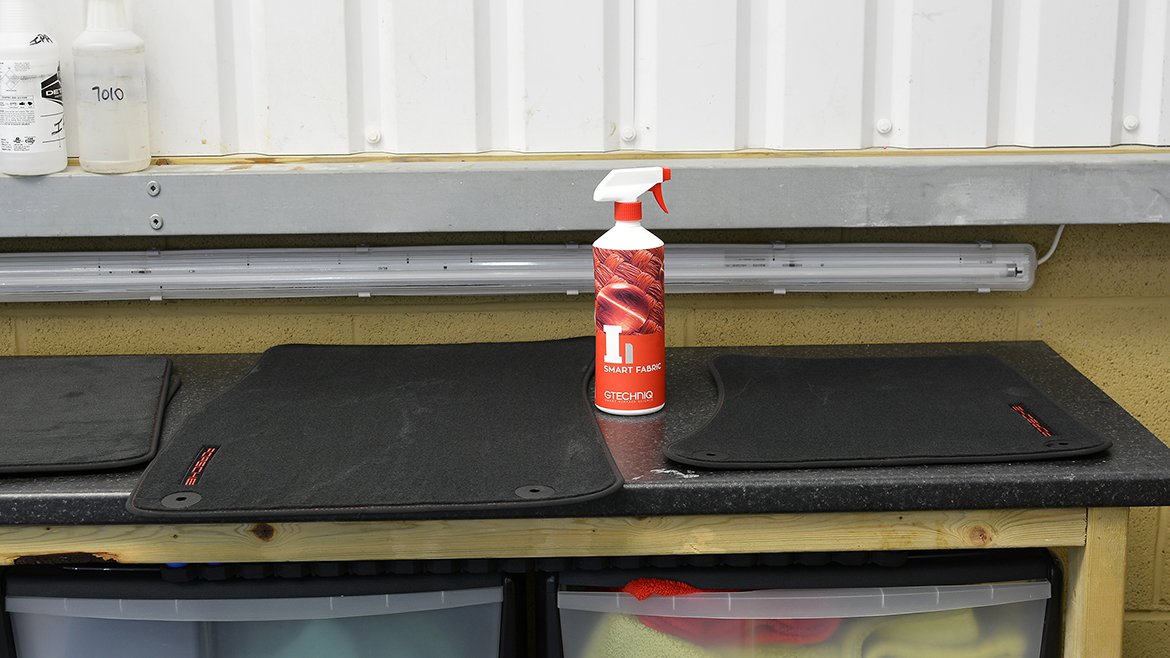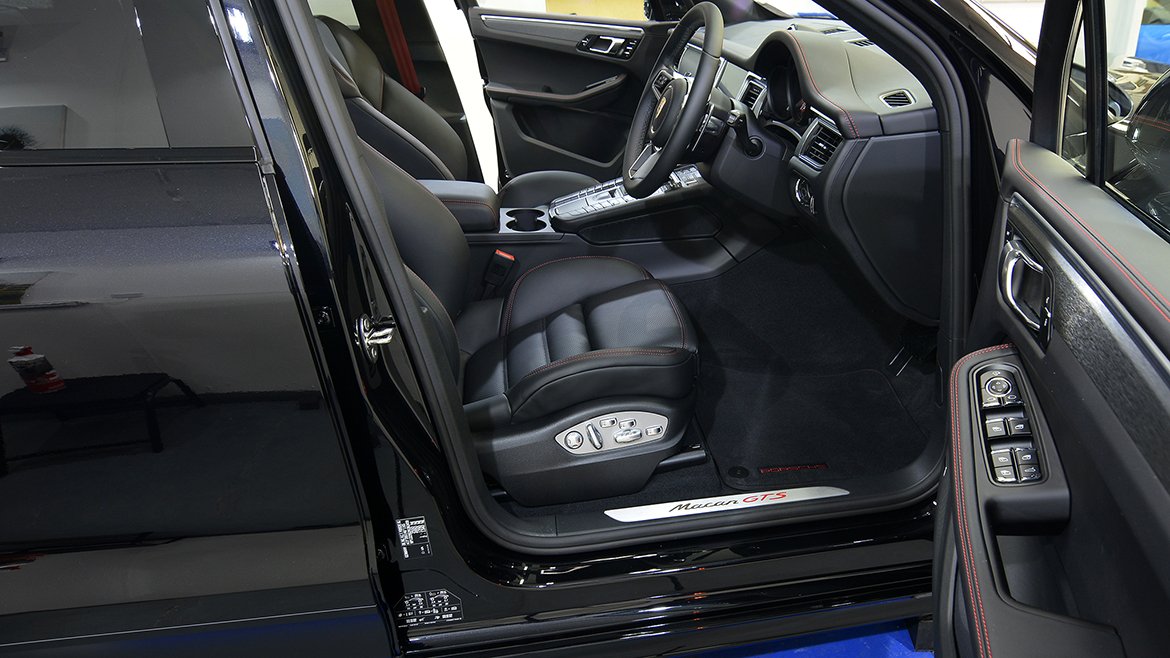 All the exterior plastic trim found on the Porsche Macan GTS was treated with Gtechniq C4 Permanent Trim Restorer.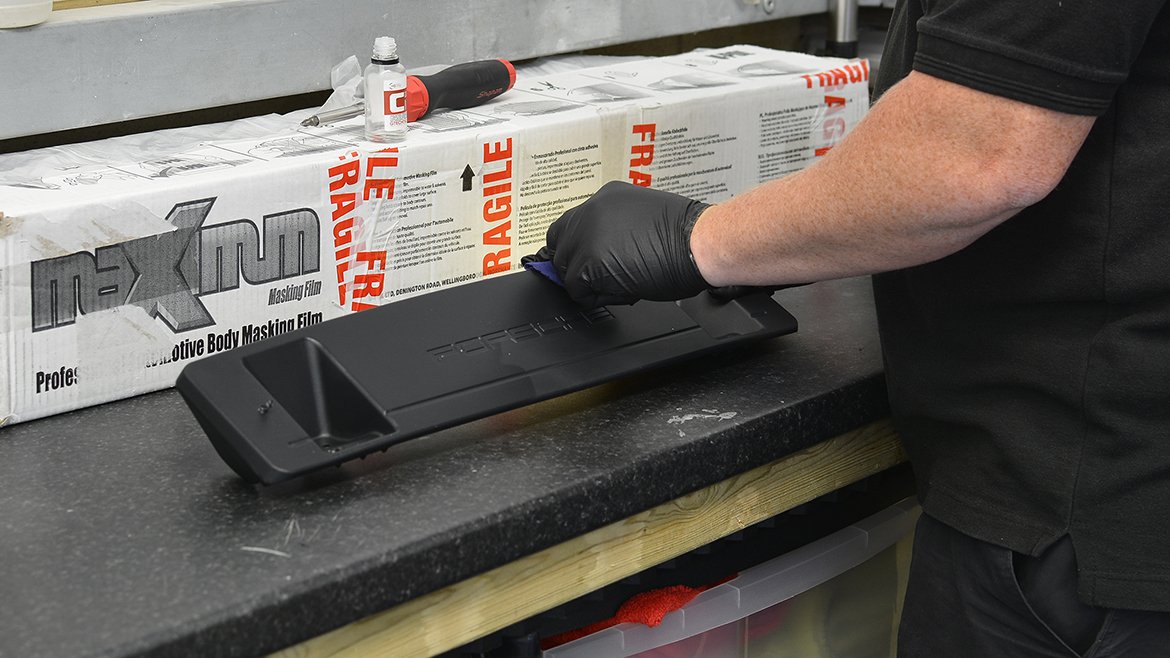 And the end result…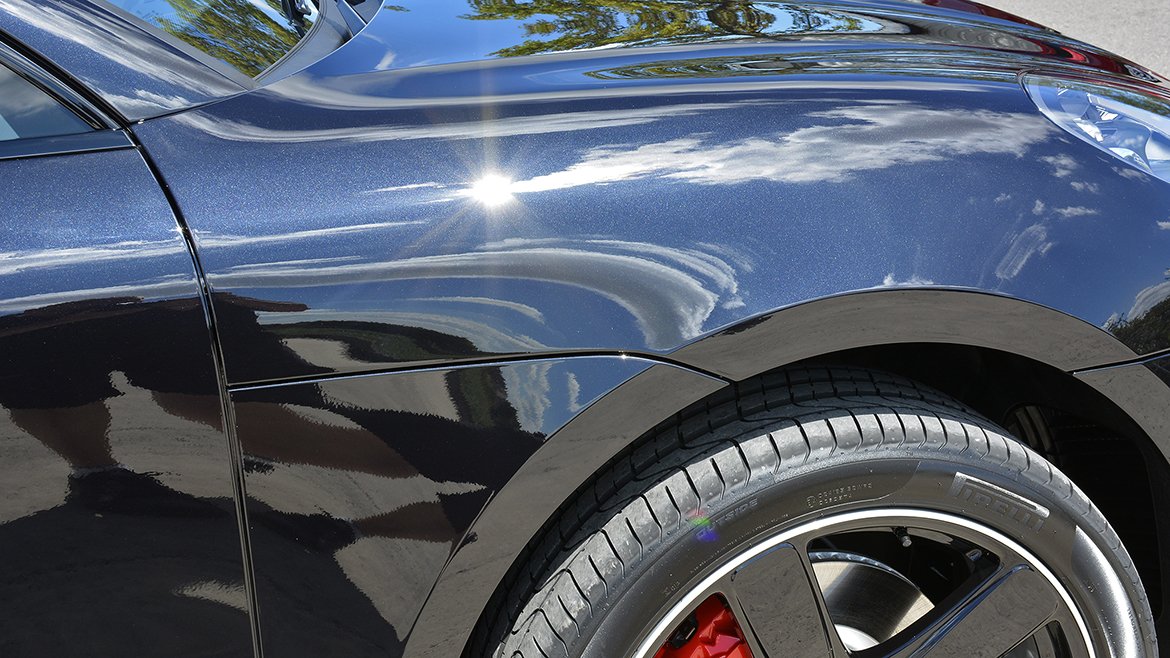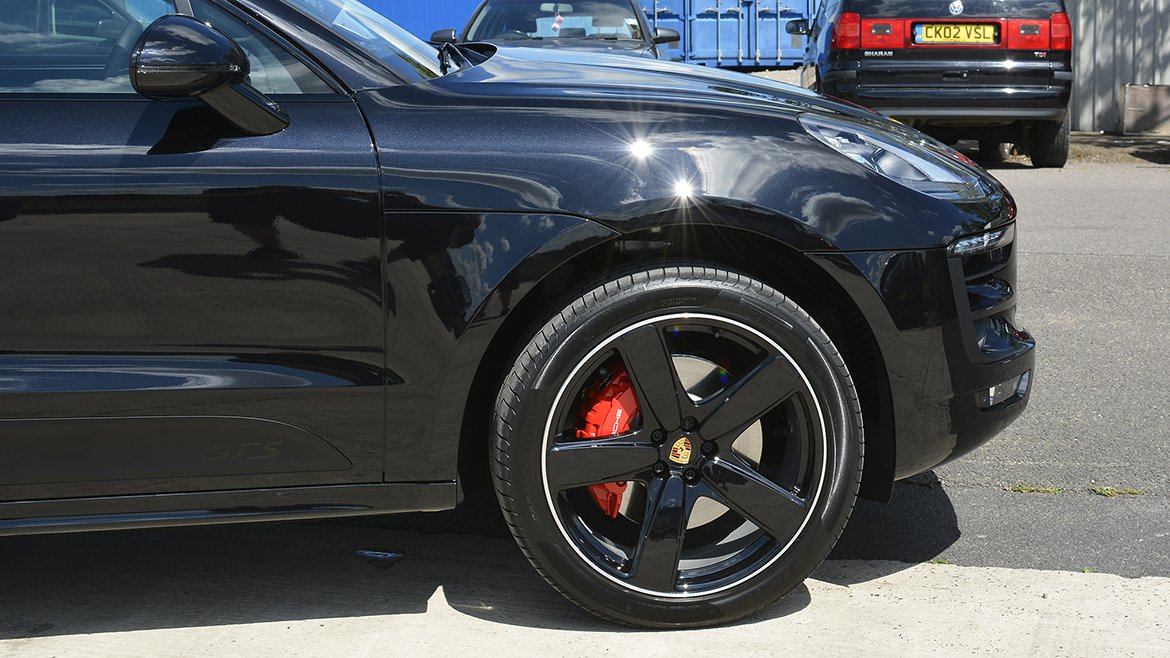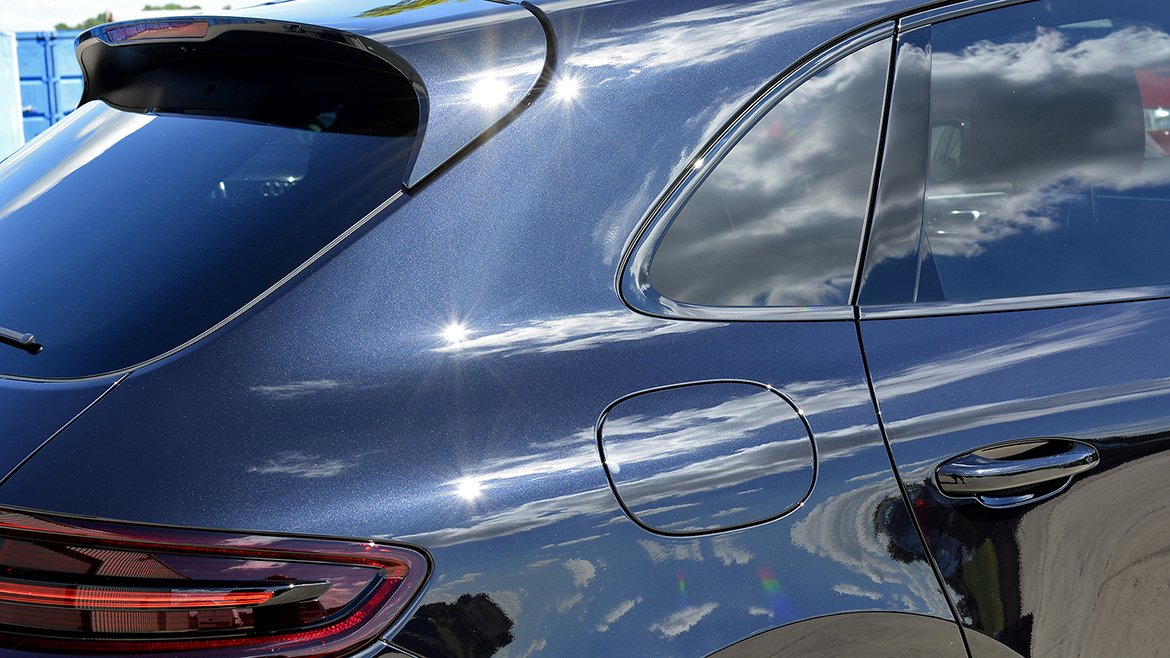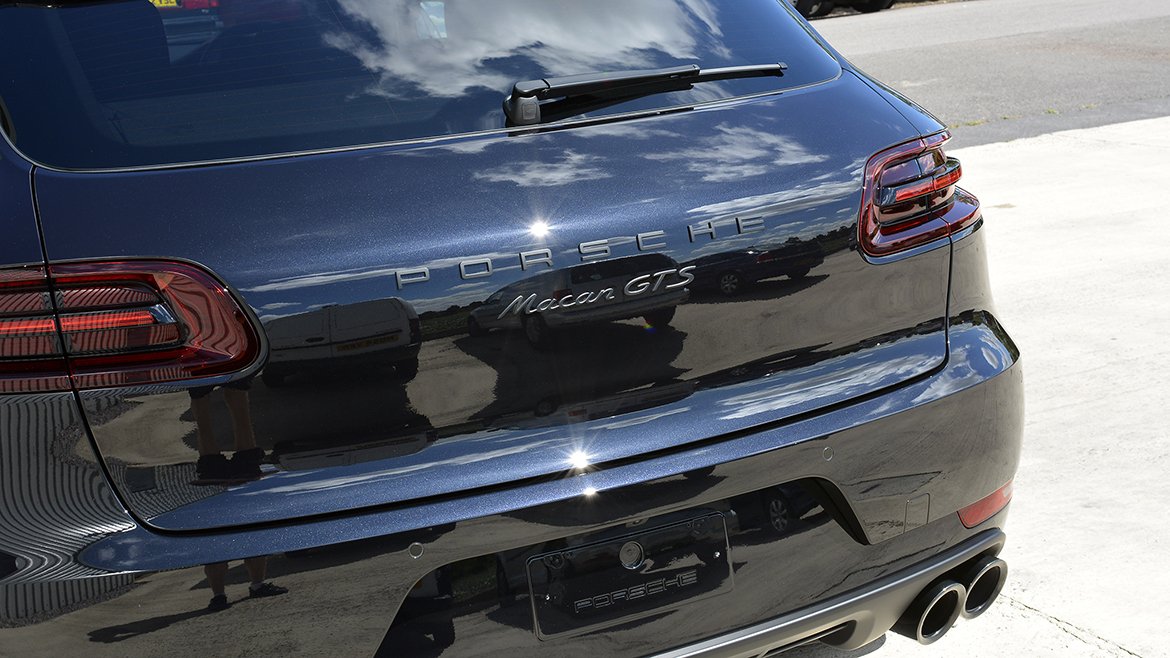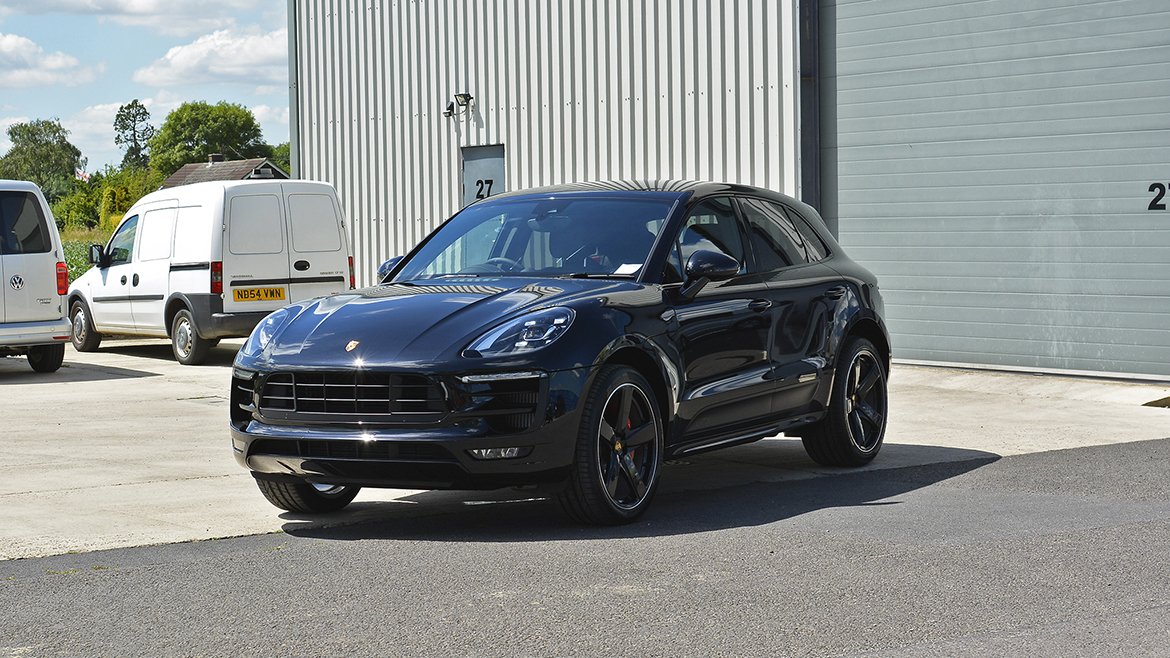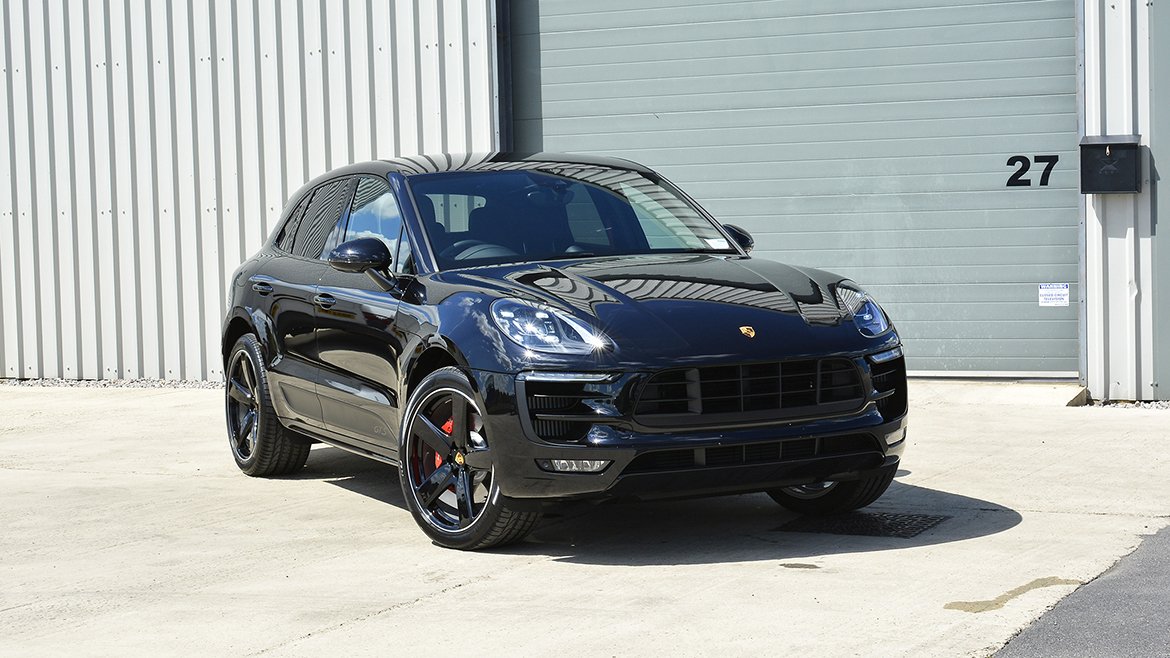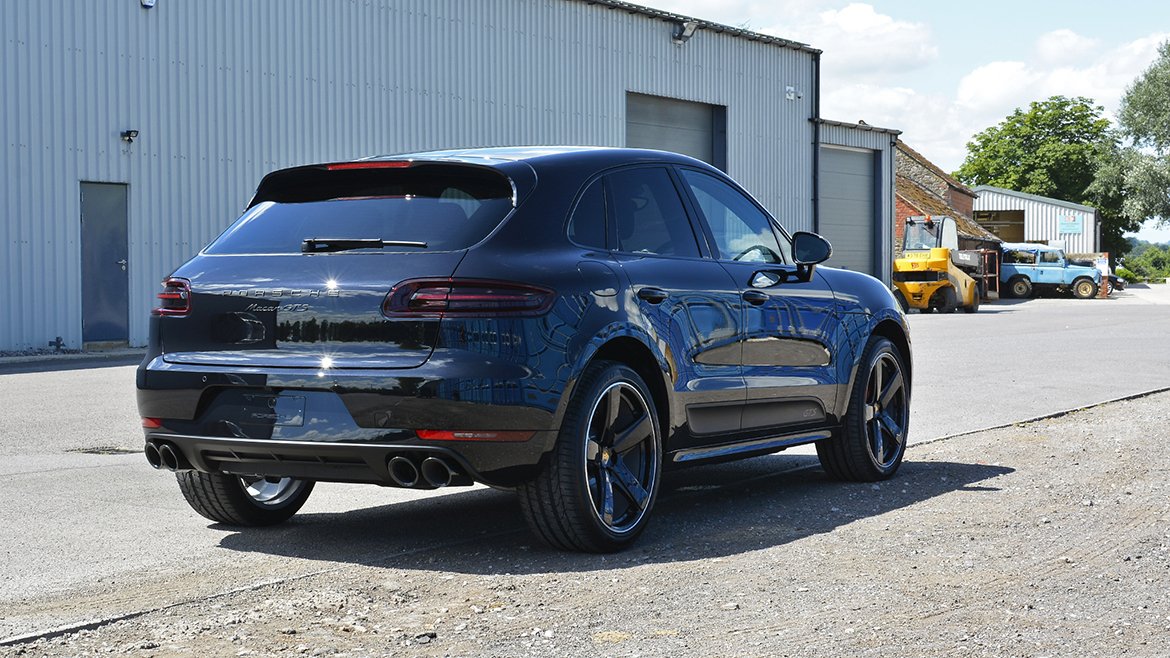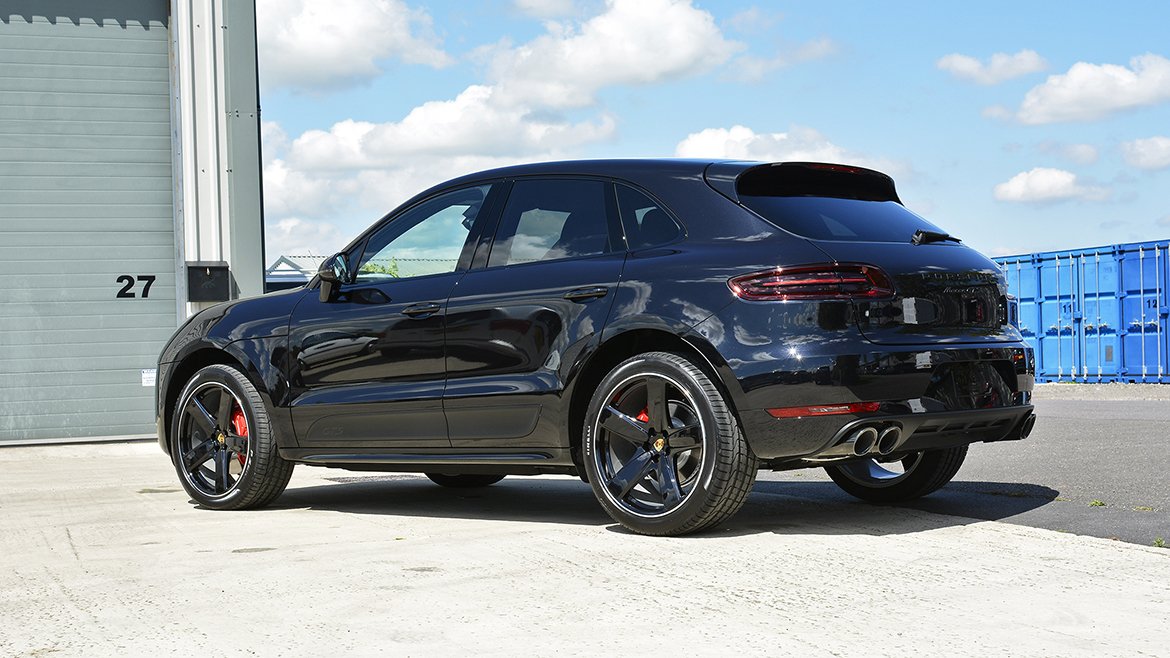 If your buying a Porsche or have just taken delivery of one why not book our New Car Protection Treatment! Contact us for quote.