Aston Martins hardly need any extra features to distinguish themselves, but that hasn't kept the British automaker from indulging in some extravagance with the Vanquish Carbon Edition. 
Sculpted from aerospace-engineered carbon fiber, this all-black beauty features black window surrounds, special brake calipers, a set of 10-spoke alloy wheels finished in gloss black, quilted-leather upholstery, a Bang & Olufsen audio system, and more carbon fiber than you've ever dreamed possible.  There aren't any performance upgrades, but when you're already working with a 6.0-liter, V-12 engine that produces 568 horsepower, 465 pound-feet of torque, and a blistering 0-60 in 3.6 seconds, there's no need to tinker.
The usual wash and decontamination stages were carried out so the paintwork could be inspected under high-intensity lighting so the full extent of damage could be evaluated.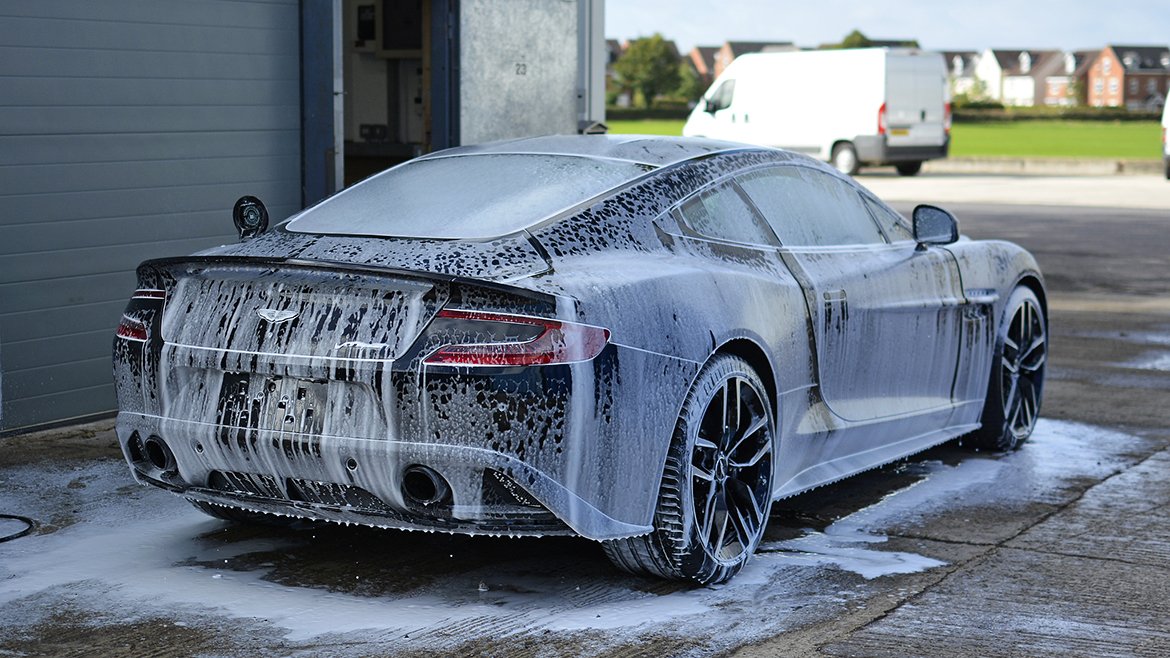 The carbon fiber parts were in need of polishing to remove the heavy DA sanding marks and haze which would in turn improve the clarity of the weave.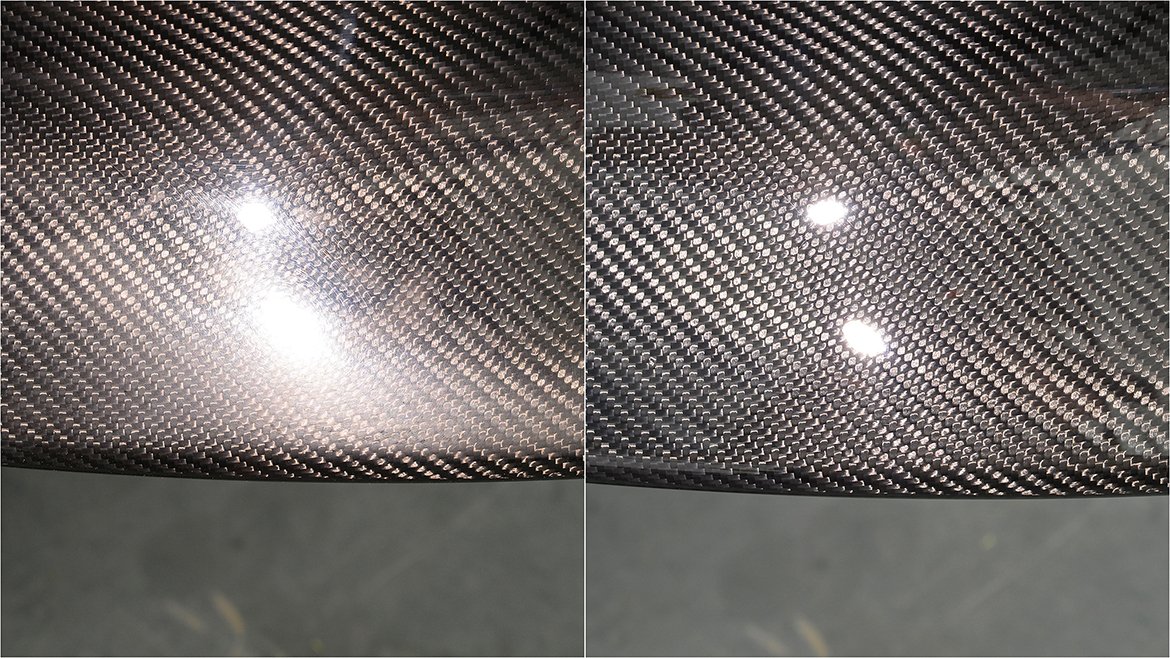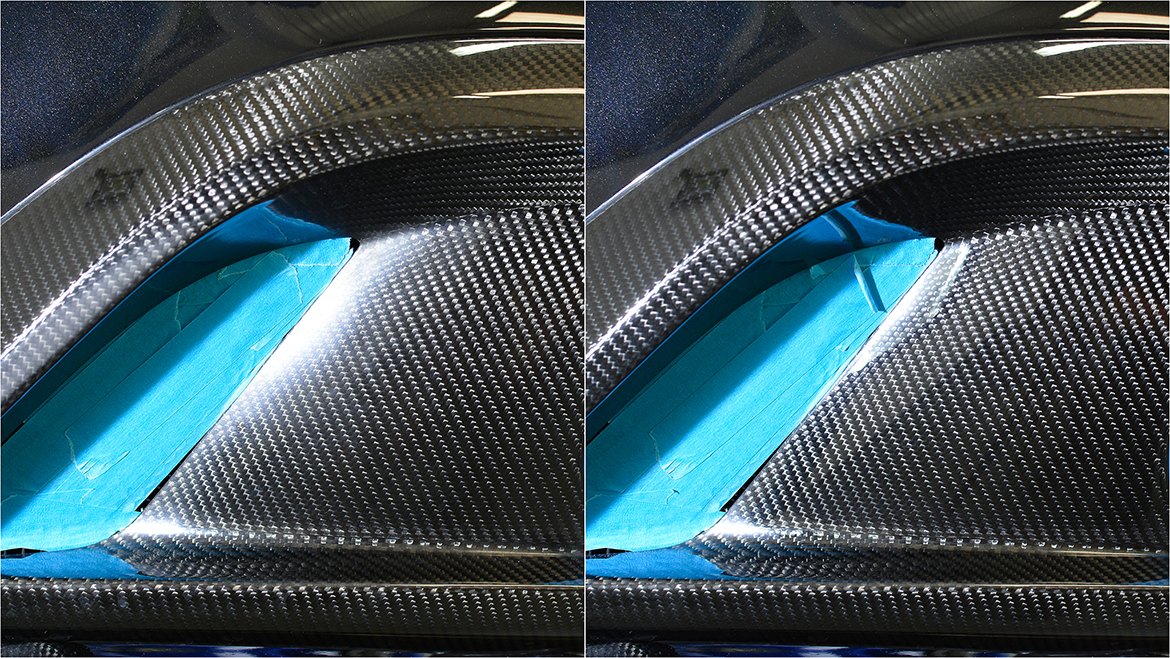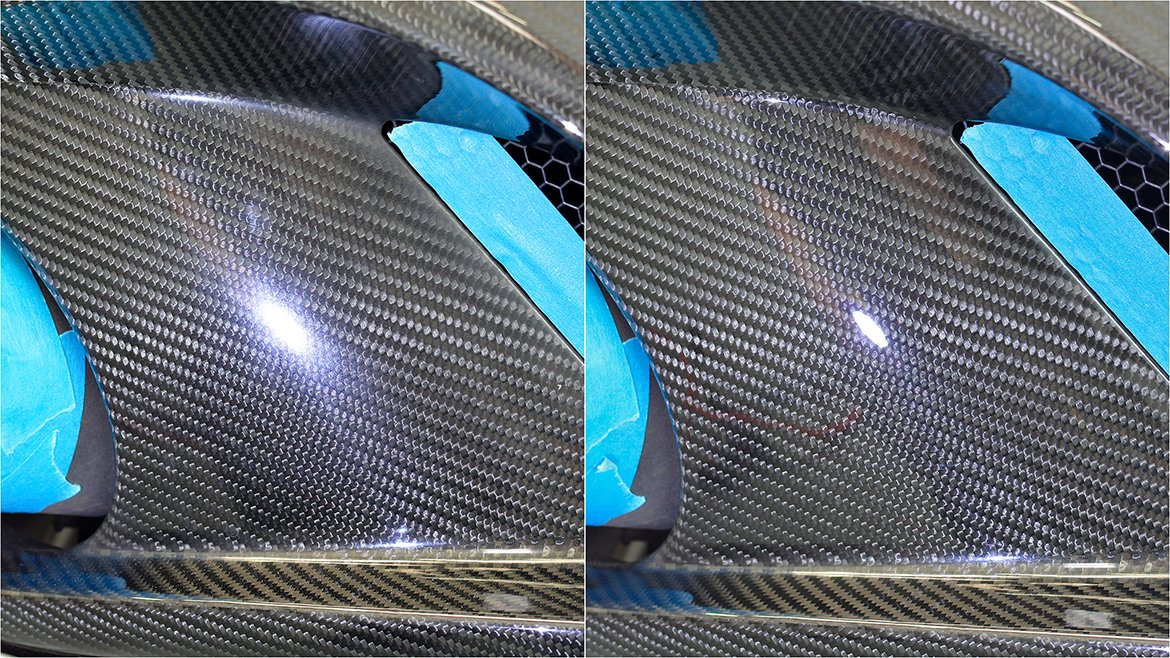 The paintwork was also suffering from machine induced sanding marks & swirls, these were carefully removed using Meguiar's DA Microfibre Cutting pads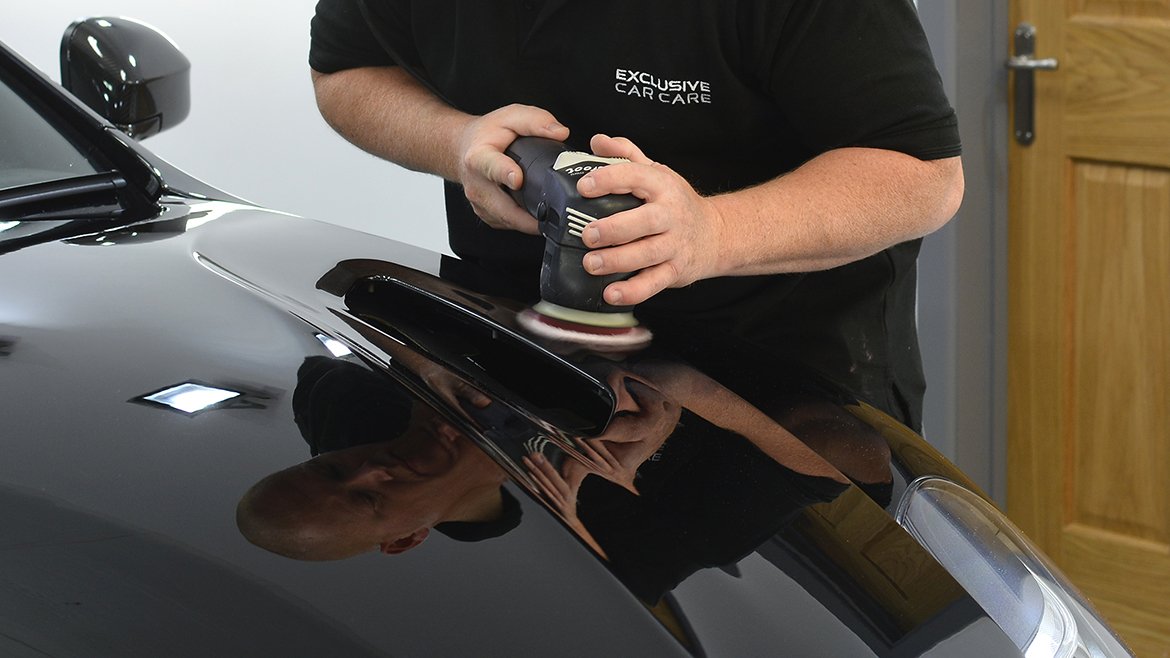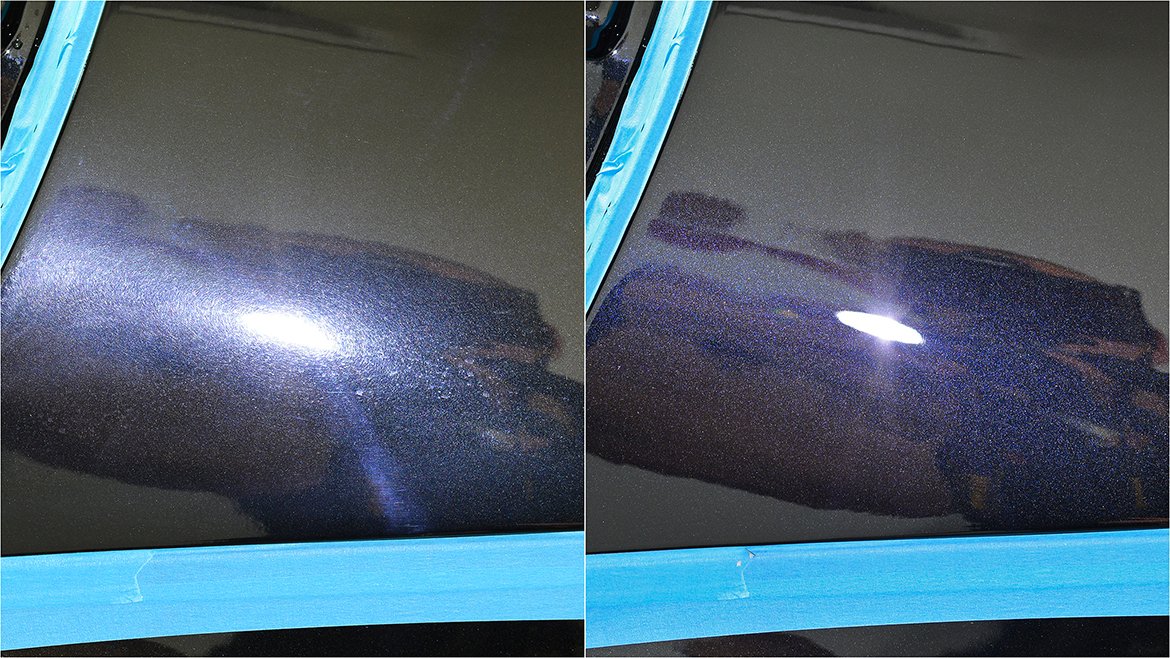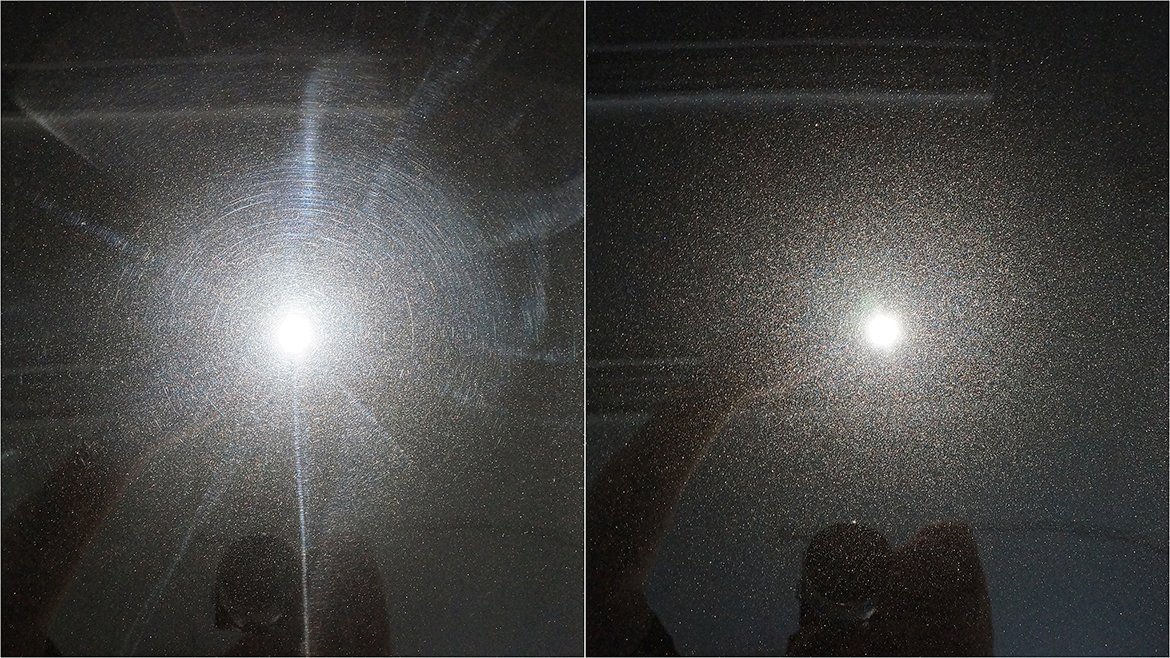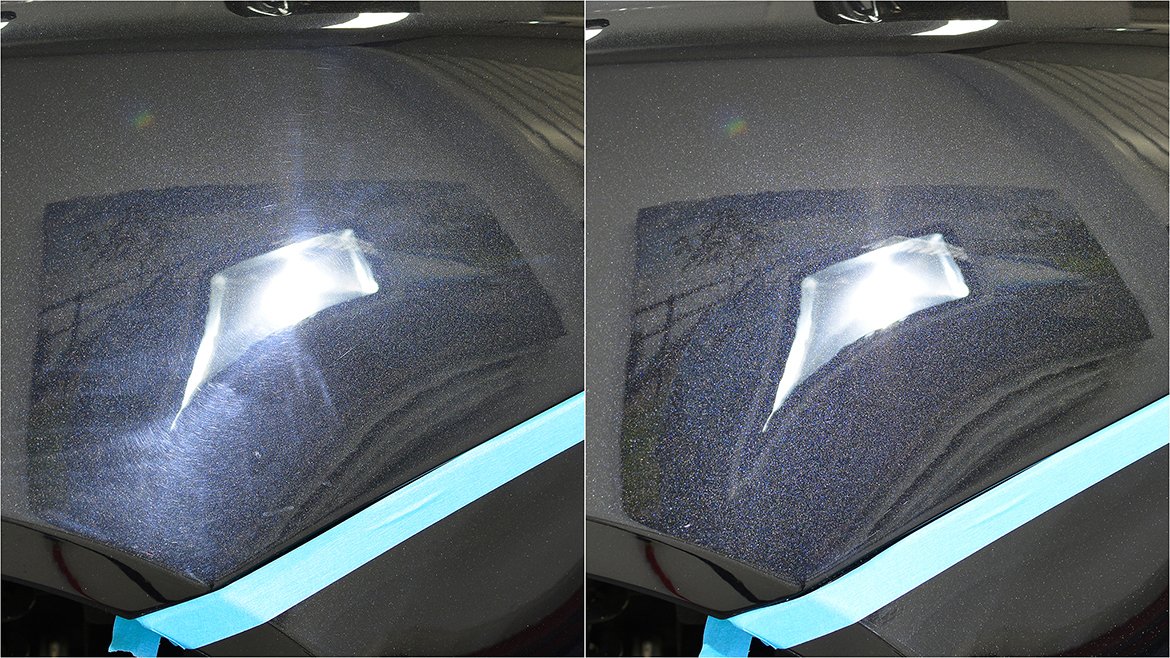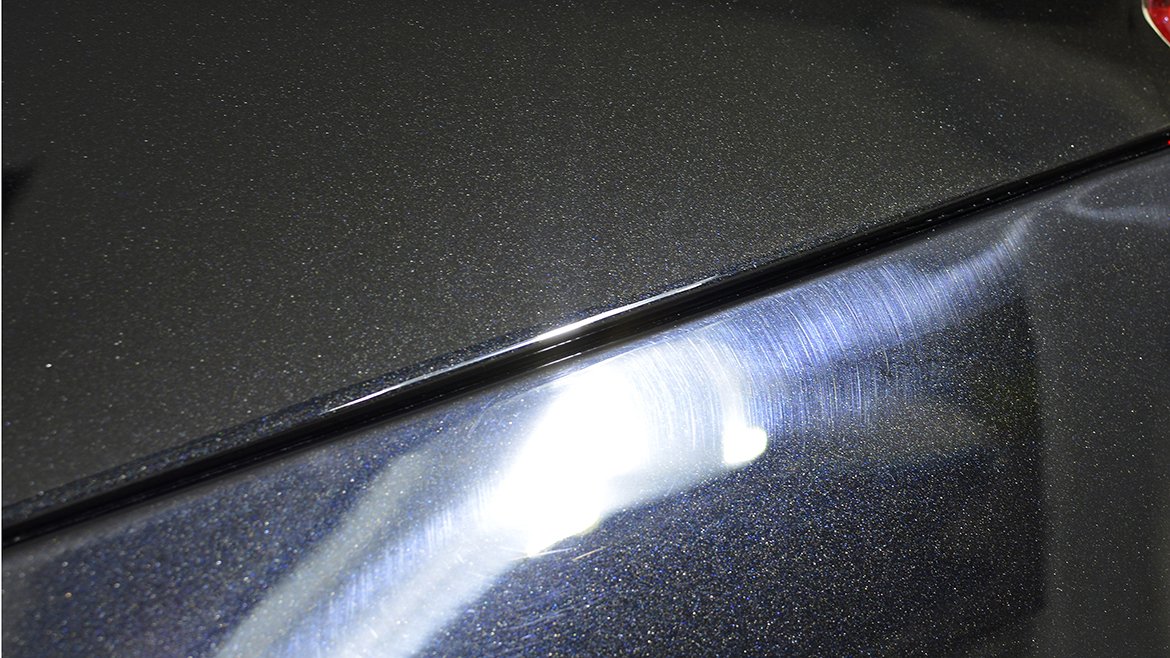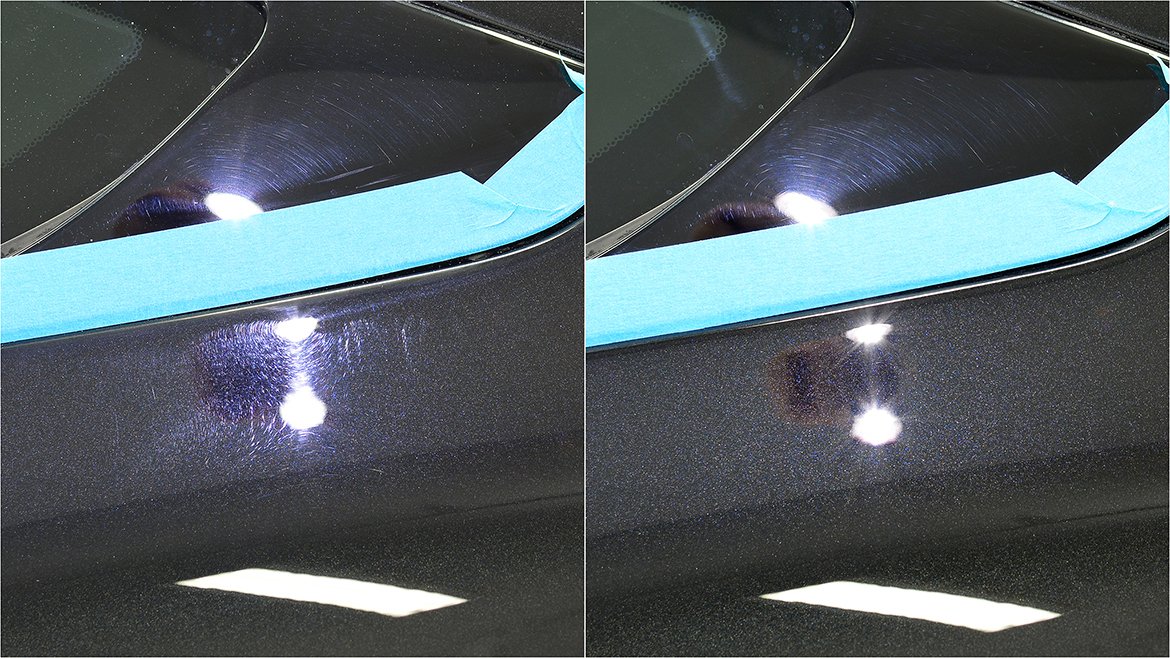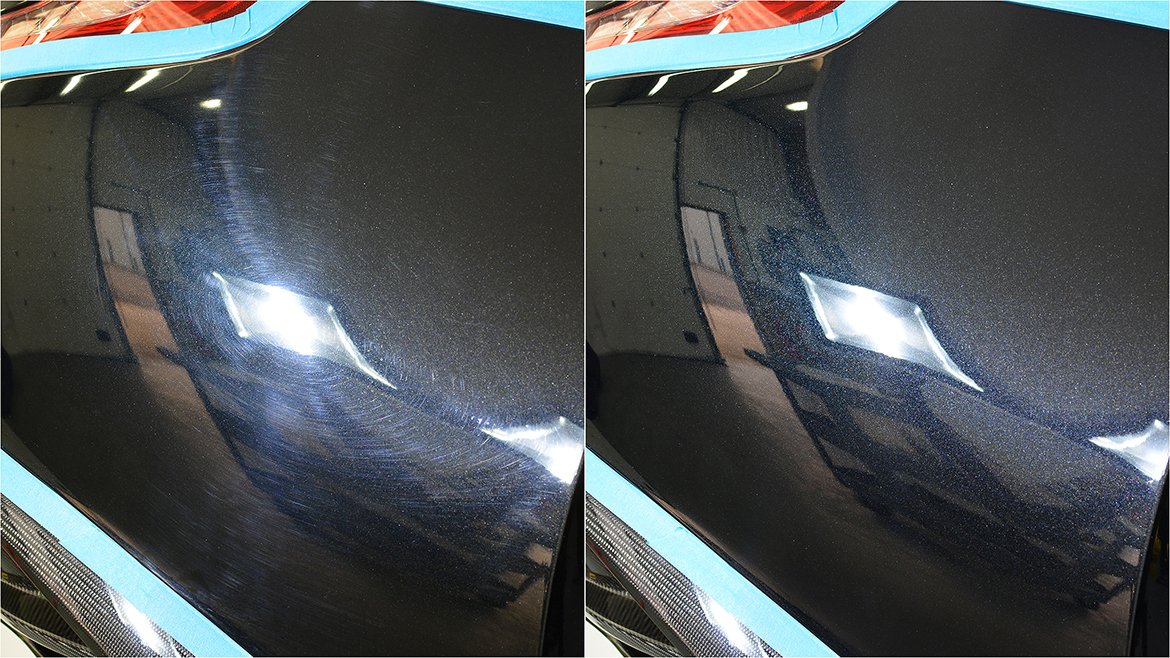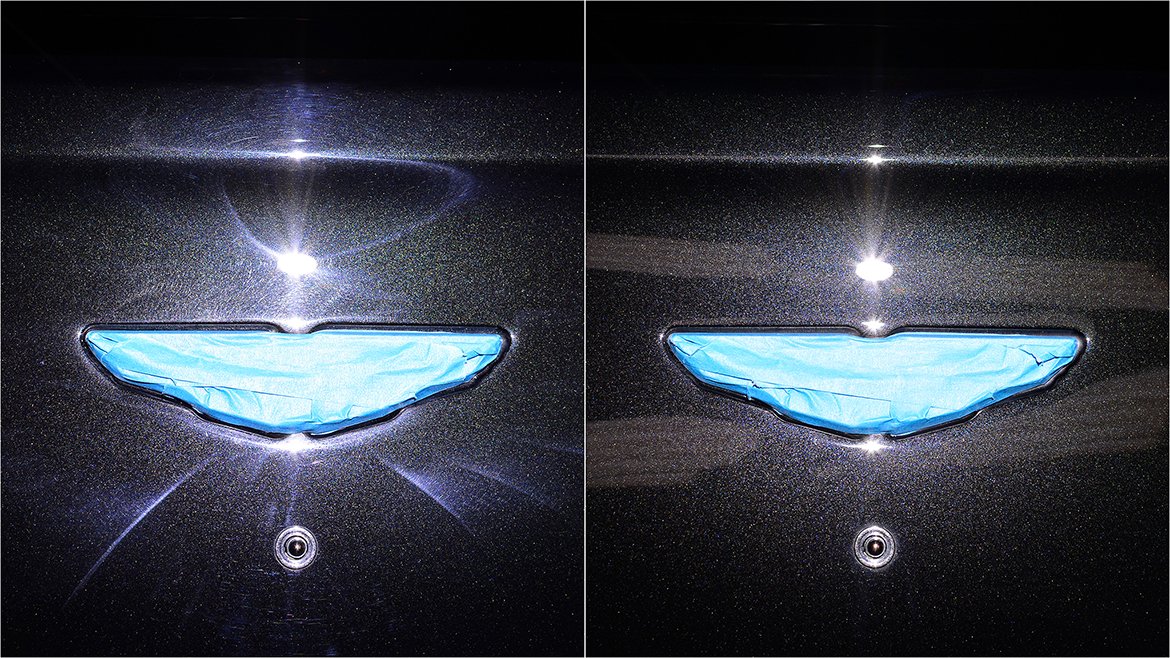 Paintwork refined using the Rupes LHR 12E Duetto and a soft finishing pad, small tighter areas where done using the LHR 75E Mini BigFoot Polisher and TA50 Mini Polisher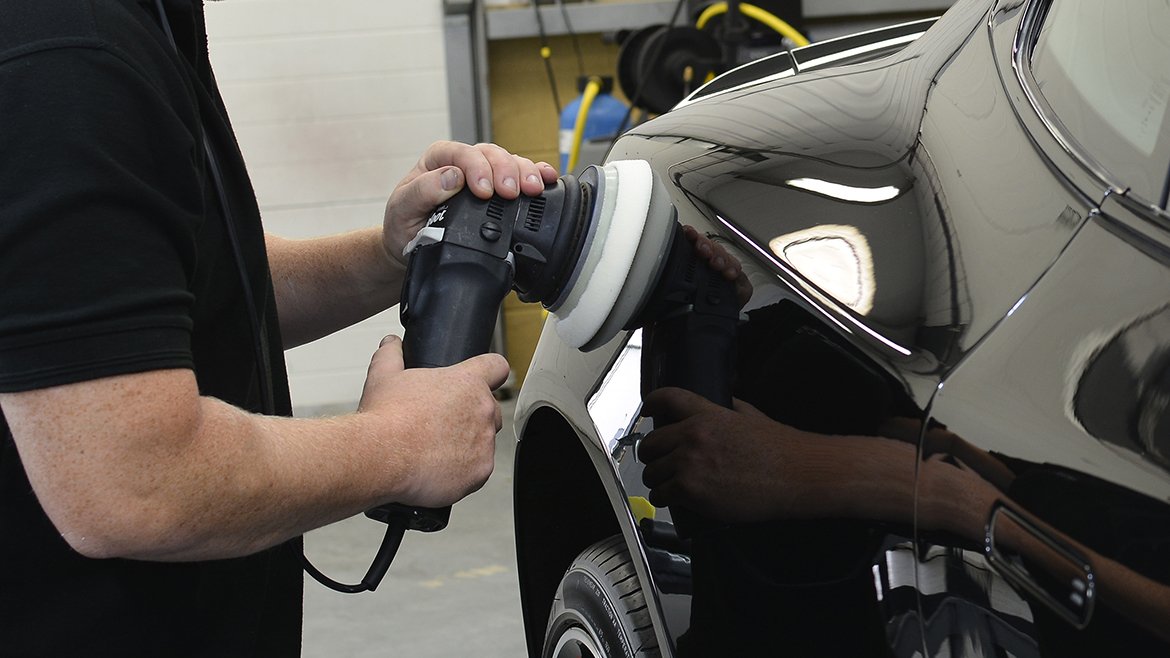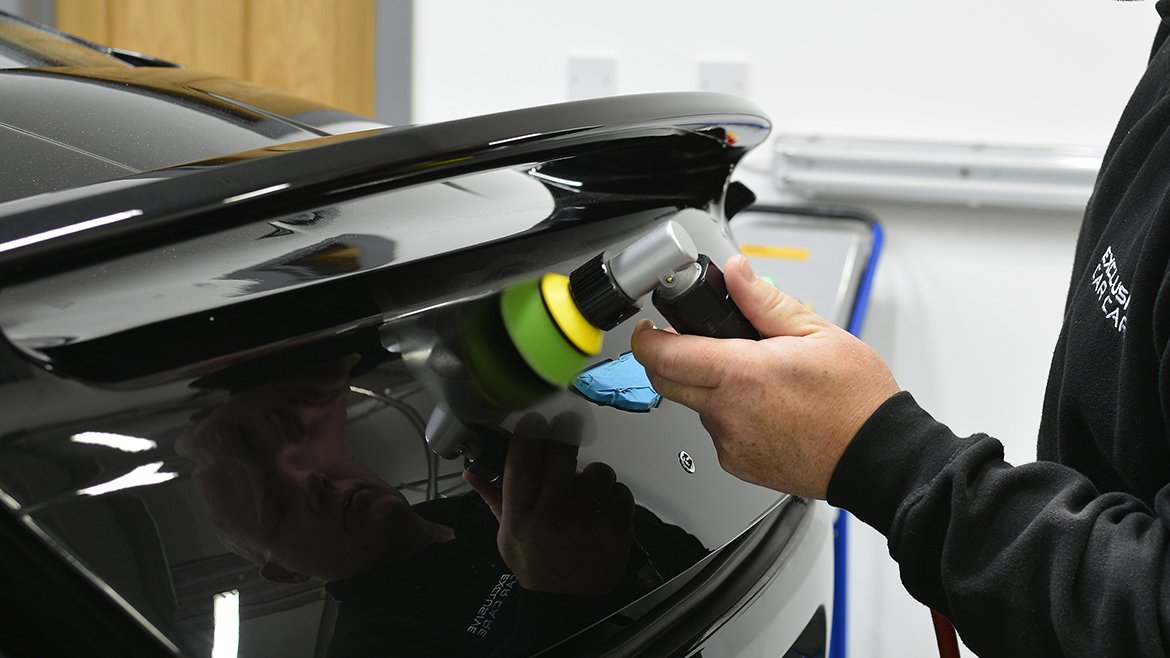 Aston Martin Paint Protection Film
With the paintwork now free of blemishes and swirls it was then time to apply some paint protection film to some areas of the Vanquish. The customer requested we protect the bonnet, bumper, front wings, side skirt and side mirrors with paint protection film to protect these vulnerable areas from stone chips and other minor abrasions.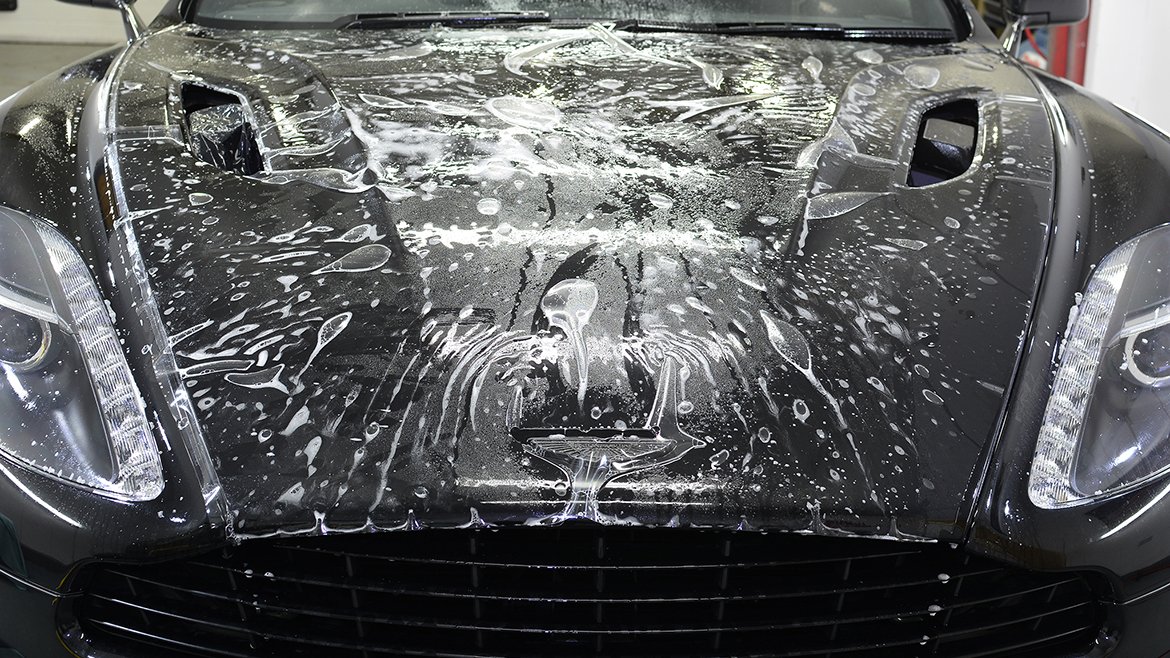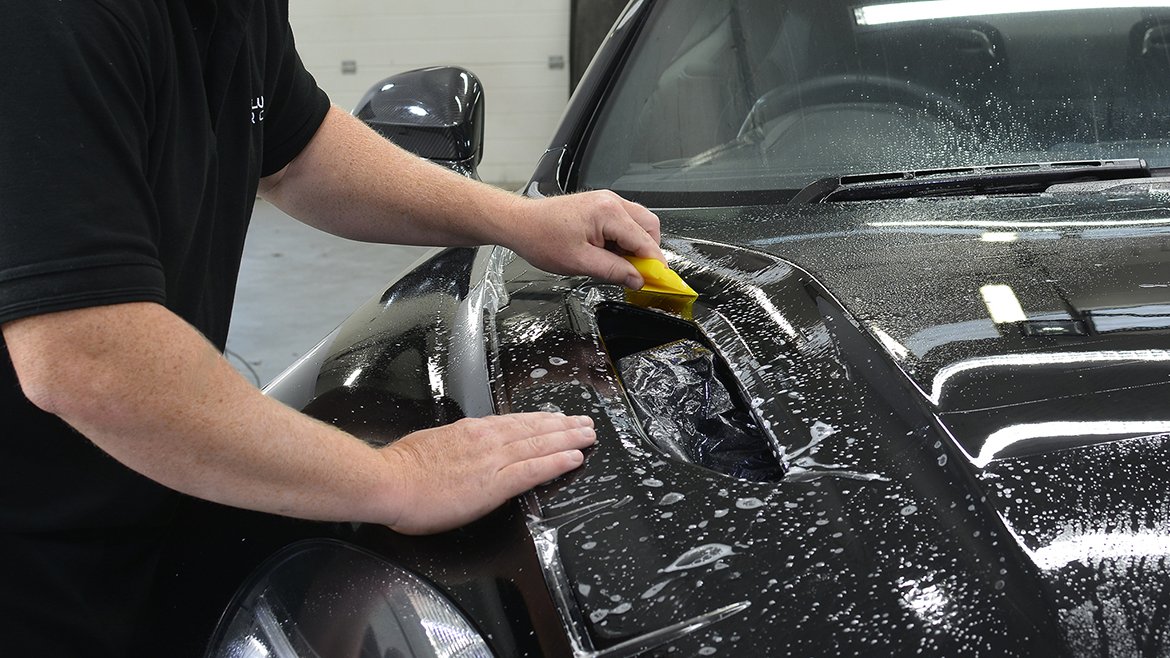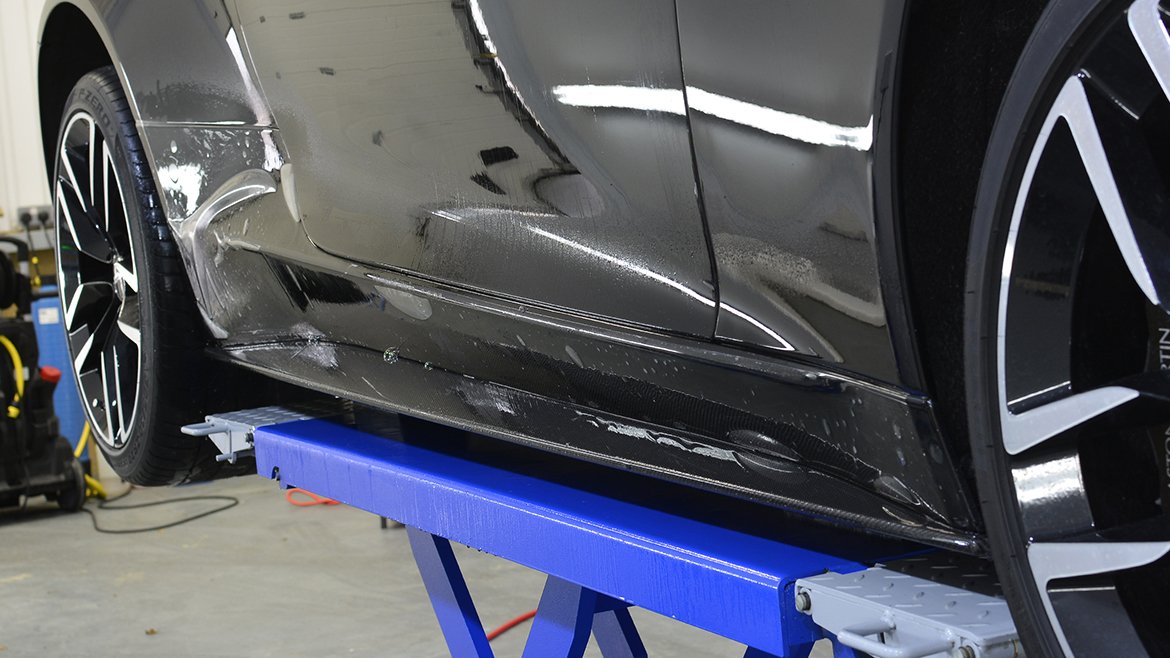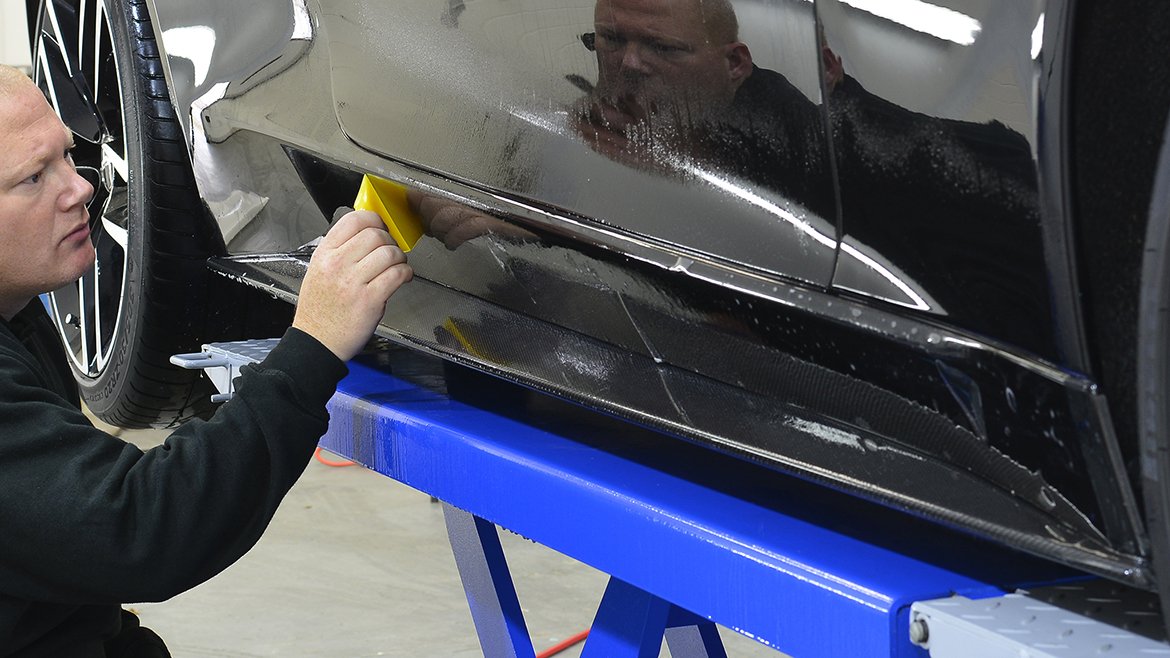 Crystal Serum Light is an innovative nano-ceramic sealant that cures as two separate layers. The under layer is softer, giving it flexibility while the top layer cures extremely hard. The combined effect is a swirl resistant finish, helping to minimise the chances of incurring marks in the surface. The finish is also virtually impervious to extremes of pH and Gtechniq guarantees the performance of Crystal Serum Light for five years. To enhance the hydrophobic properties, Gtechniq EXO v2 is applied over the top of Crystal Serum Light (CSL Black).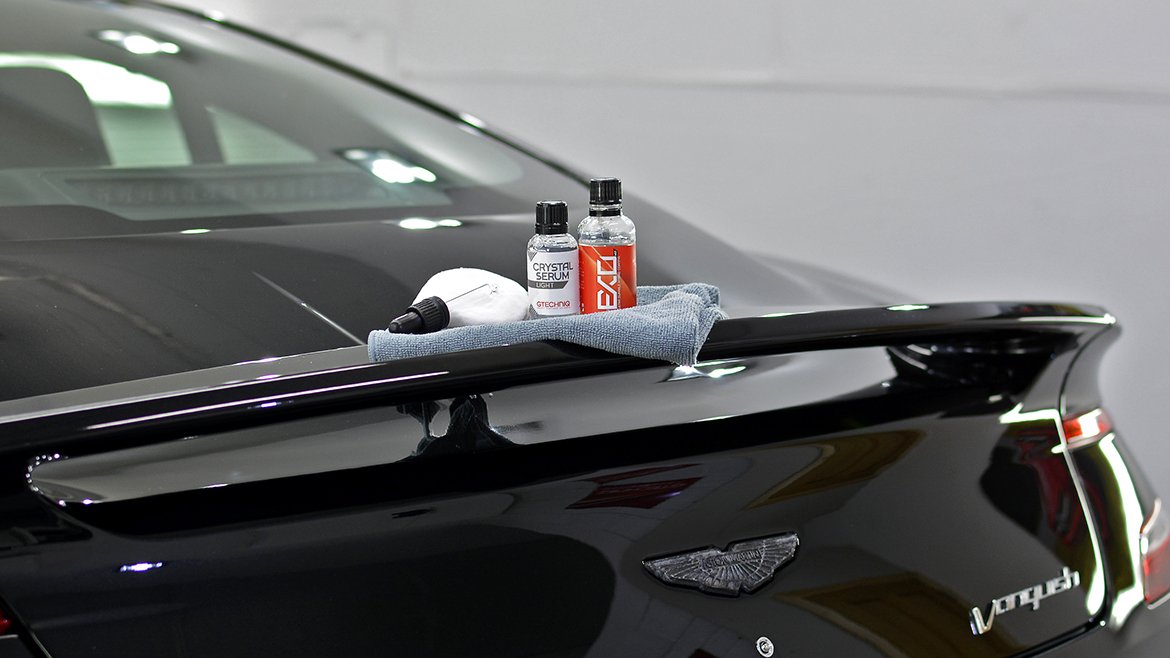 The wheels were removed and coated with Gtechniq Crystal Serum Light which will provide a protective barrier against dirt, grease and road grime build up as well as inhibiting brake dust from adhering to the wheel.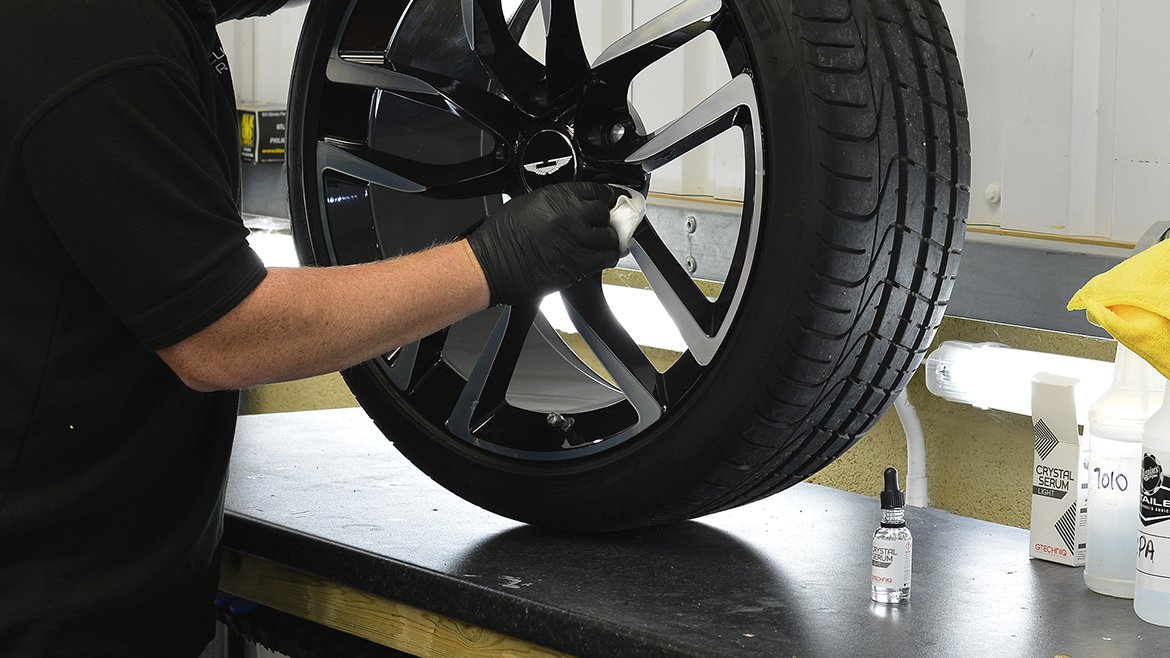 And the end result after 4 days of work…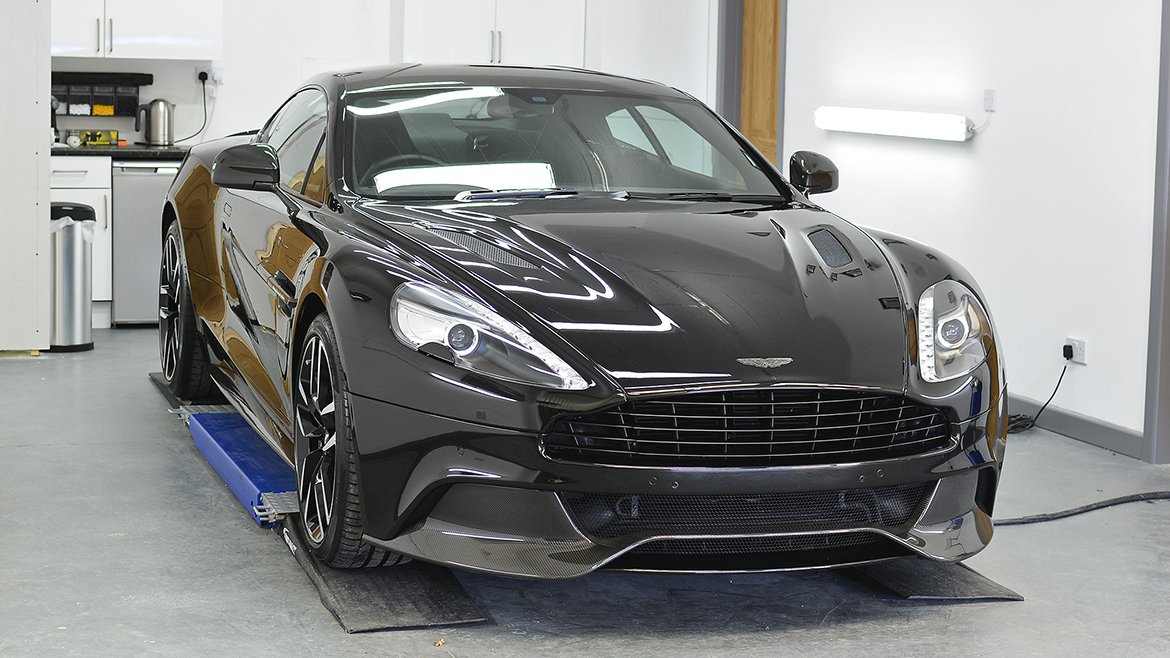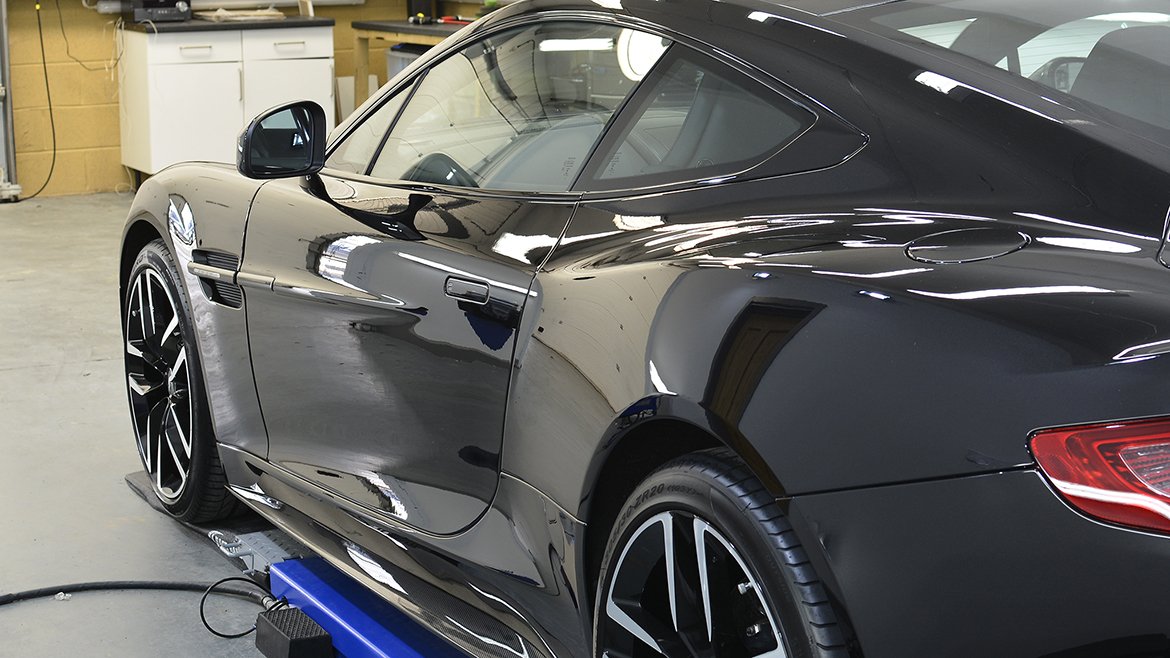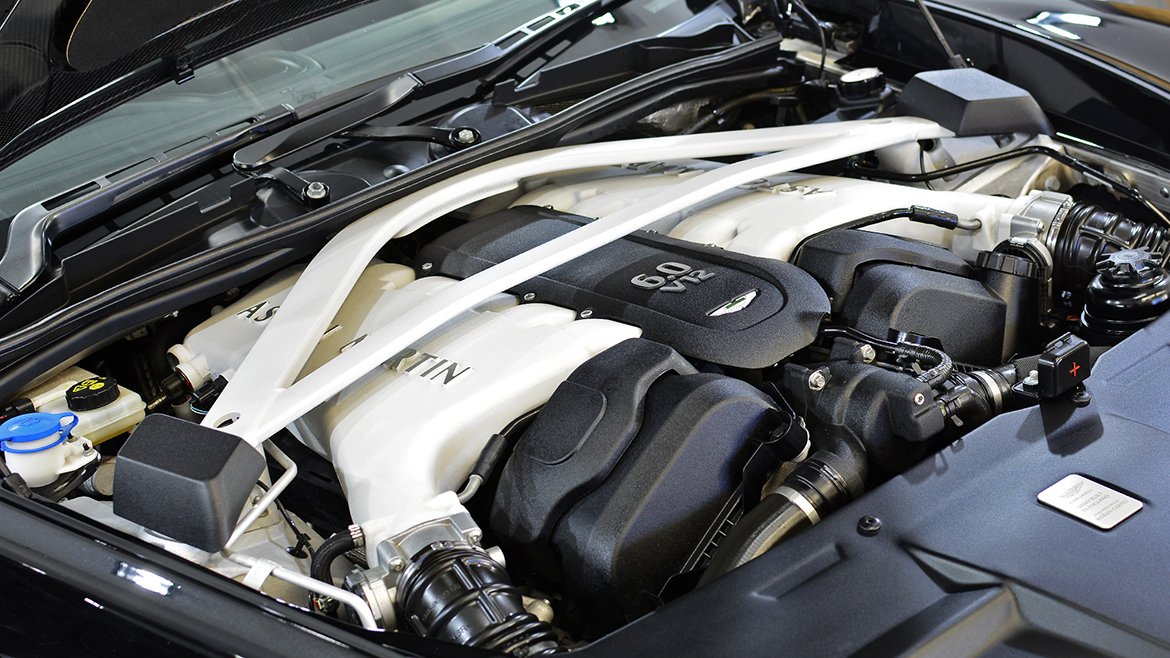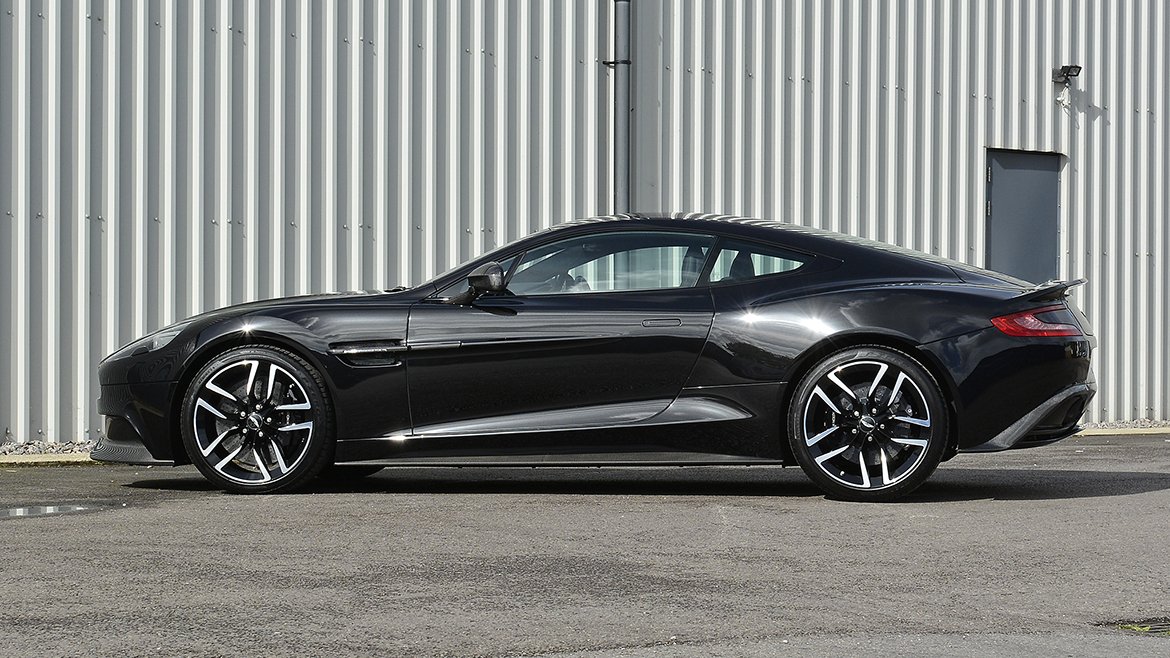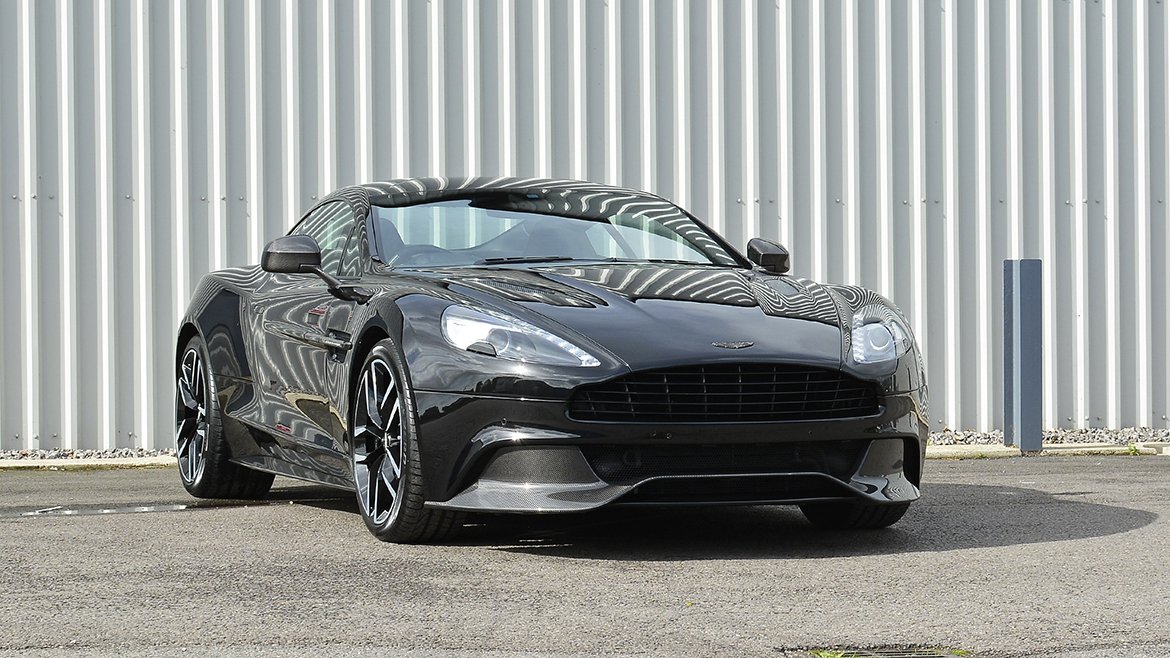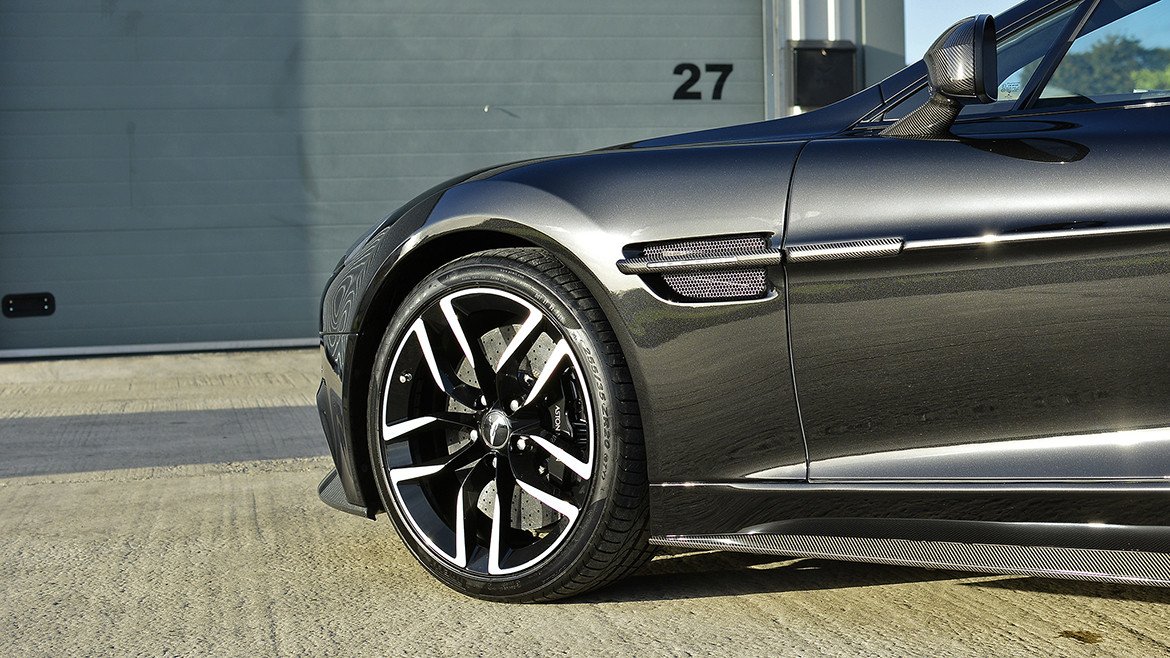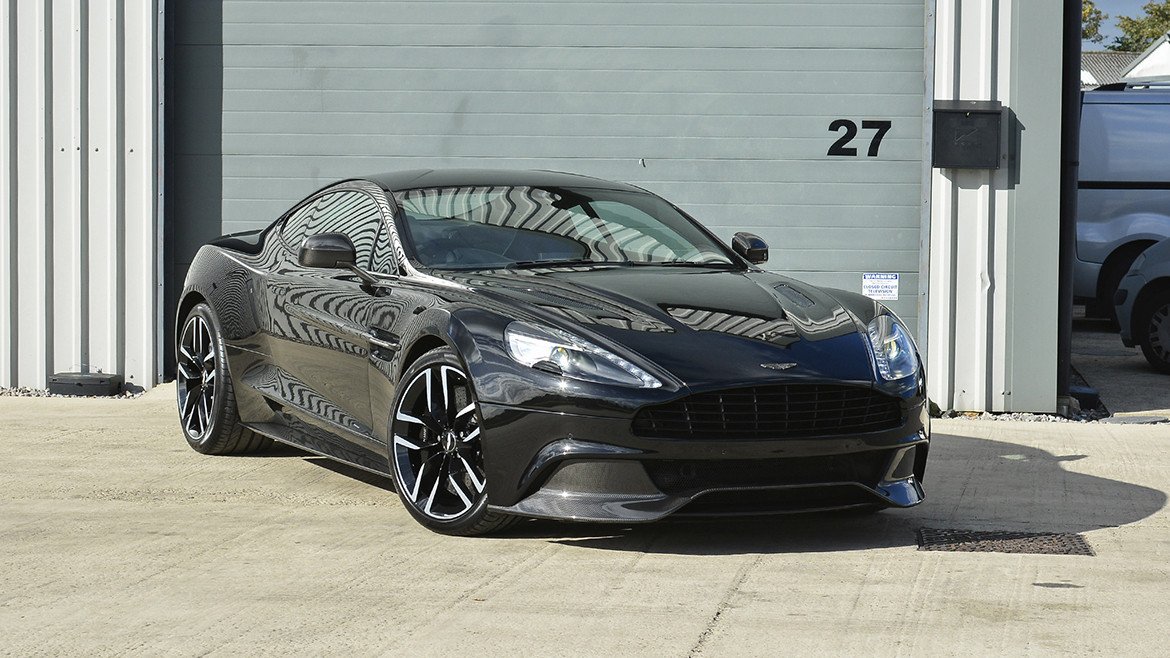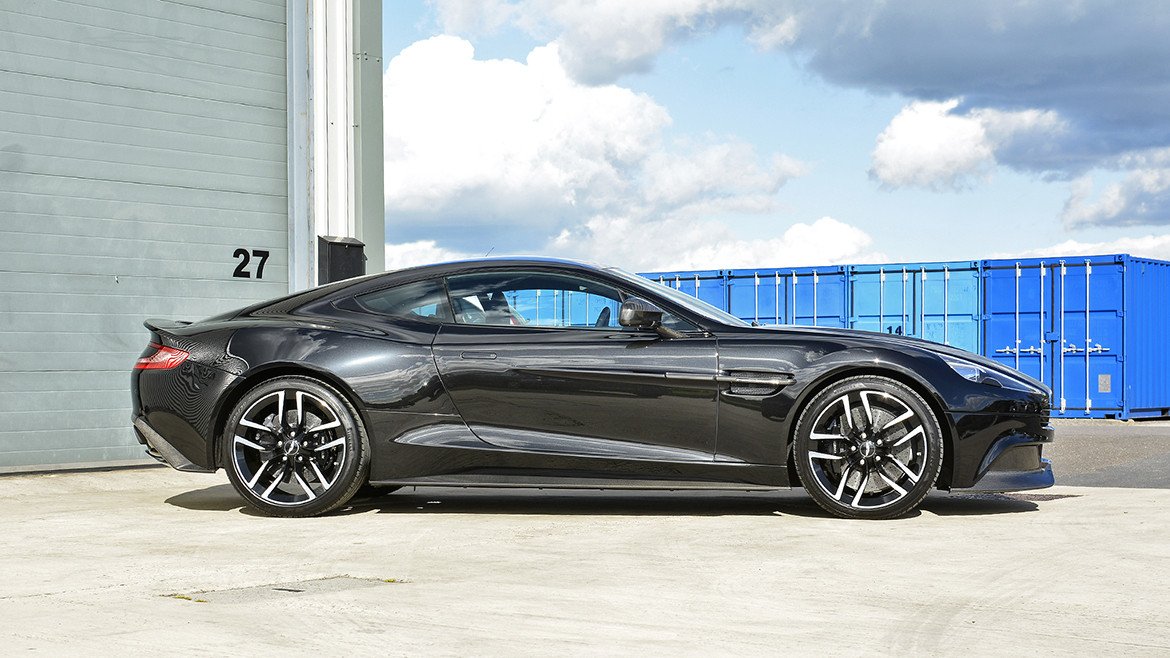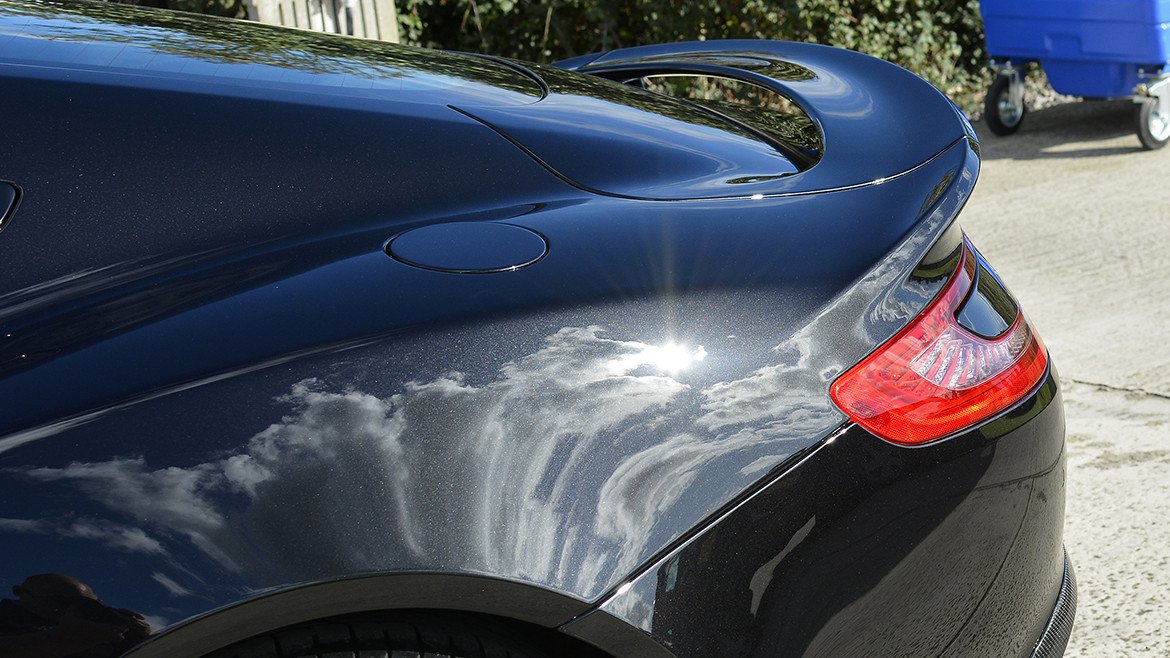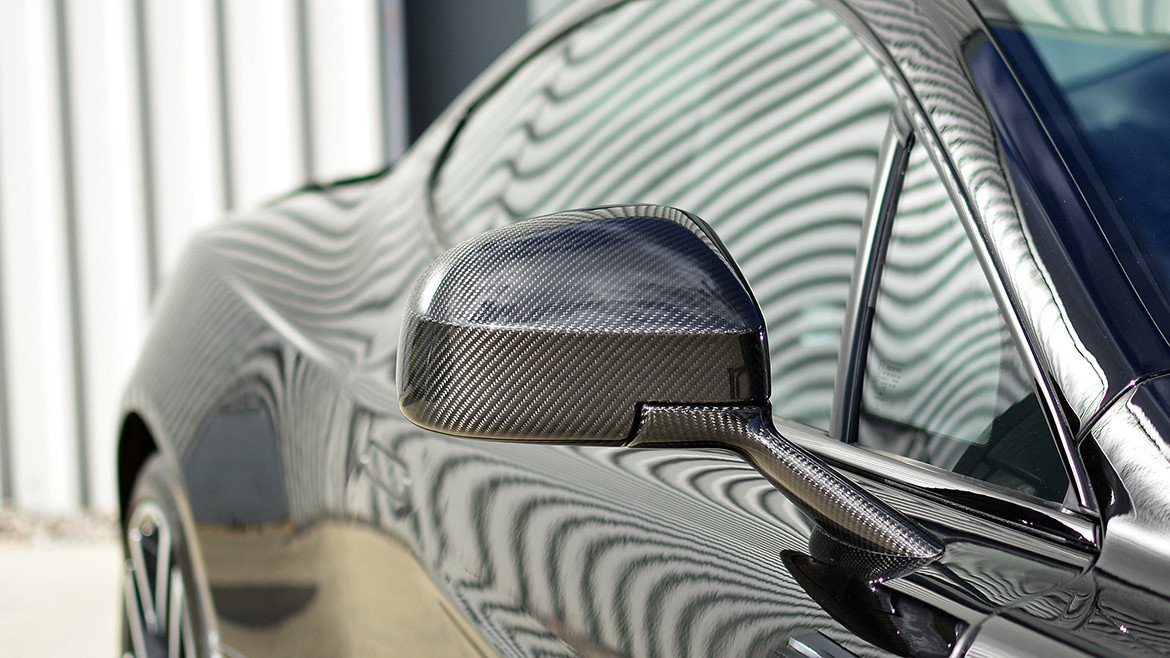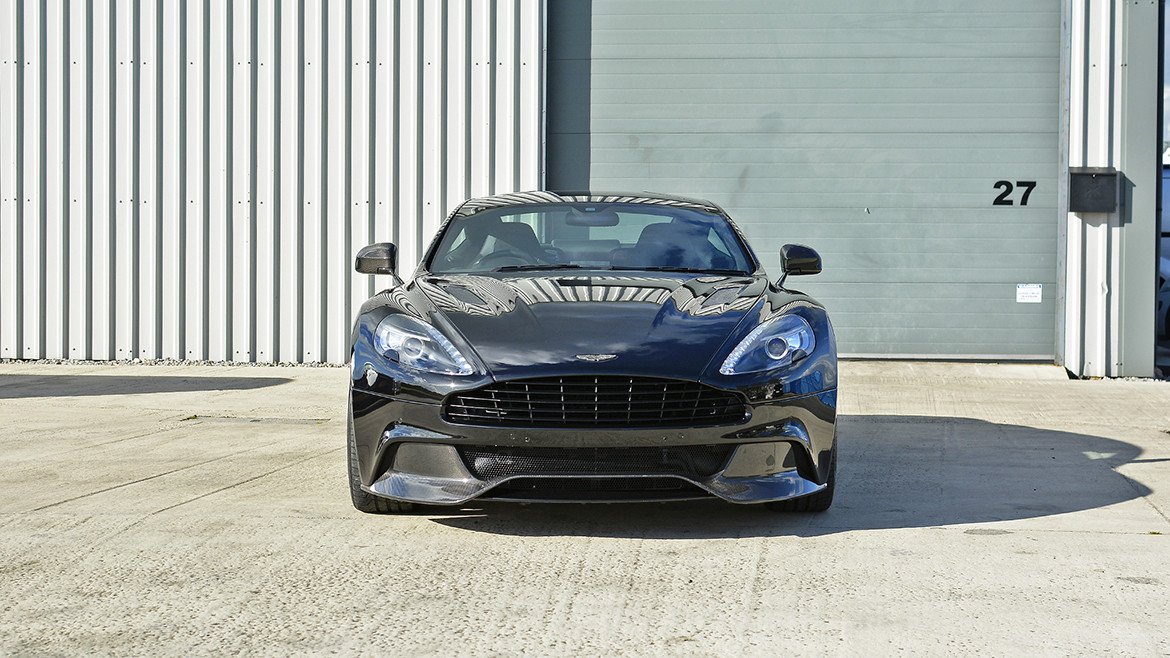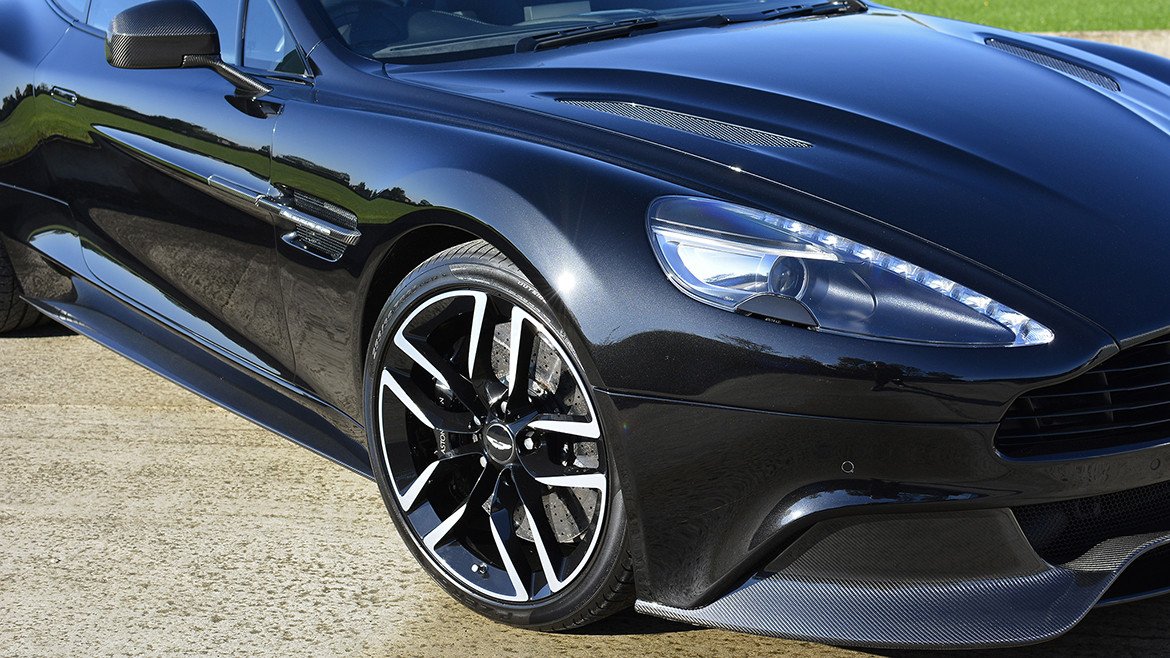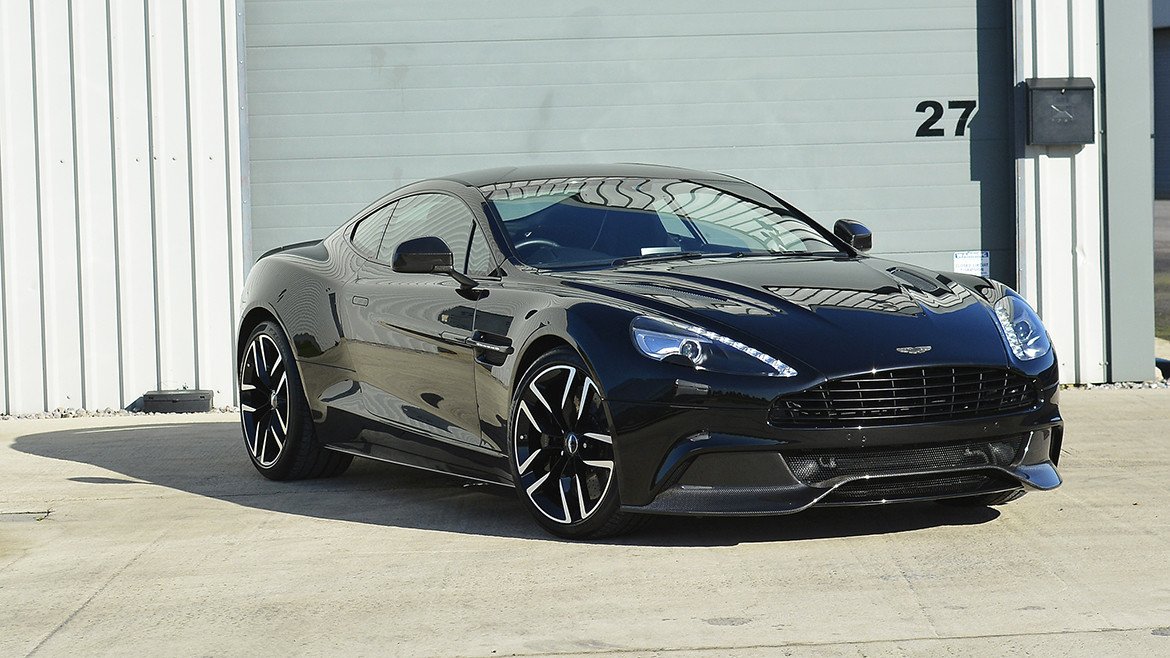 If you're looking to have a similar level of work performed on your Aston Martin please get in touch and we will gladly discuss options available.
Thanks for reading.