The owner of this Porsche Macan Turbo wanted to give his new purchase the very best start to life and get it well protected from the elements so booked it in for our New Car Preparation & Protection Detail. 
The treatment began with the Porsche Macan Turbo given a pre-clean using Valet Pro Advanced Neutral Snow Foam, a pre-wash solution which removes larger particles of dirt from the bodywork and loosens bonded road grime, thereby reducing the chances of incurring scratches and swirls during the wash process. The snow foam was rinsed off then the wheels were cleaned with a pH neutral, water-based wheel cleaner.
The Macan Turbo was then given a thorough wash using the Two Bucket Method followed by Gtechniq W6 Iron & Fallout Remover and then clayed using a Clay Mitt to remove any bonded contaminants such as tree sap and road tar.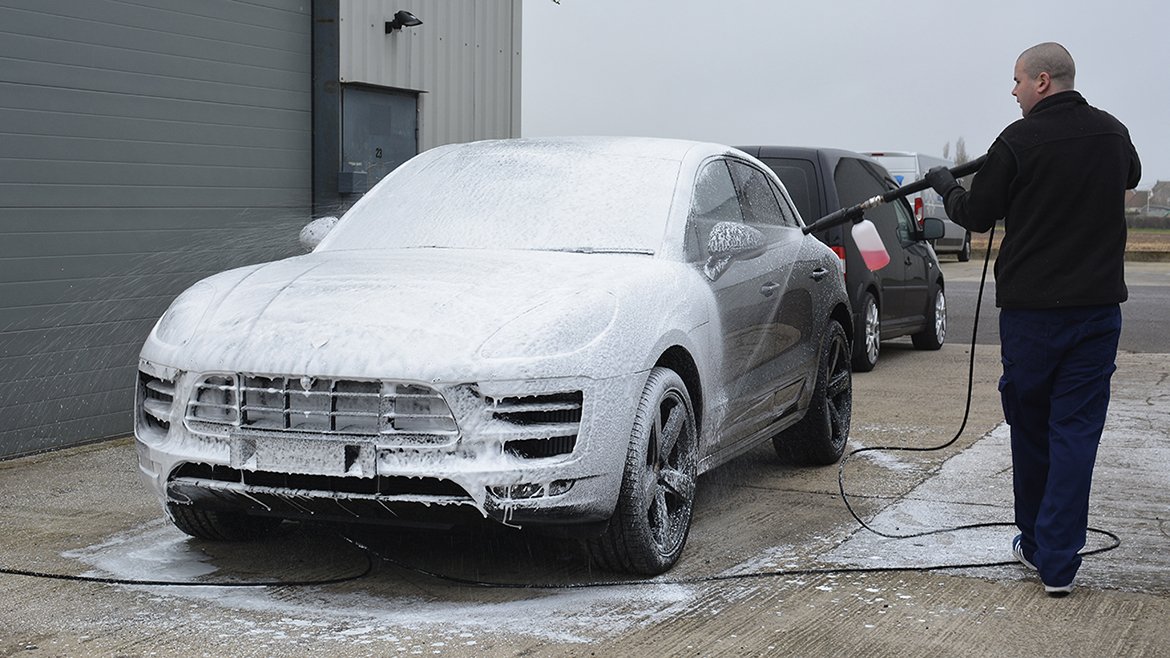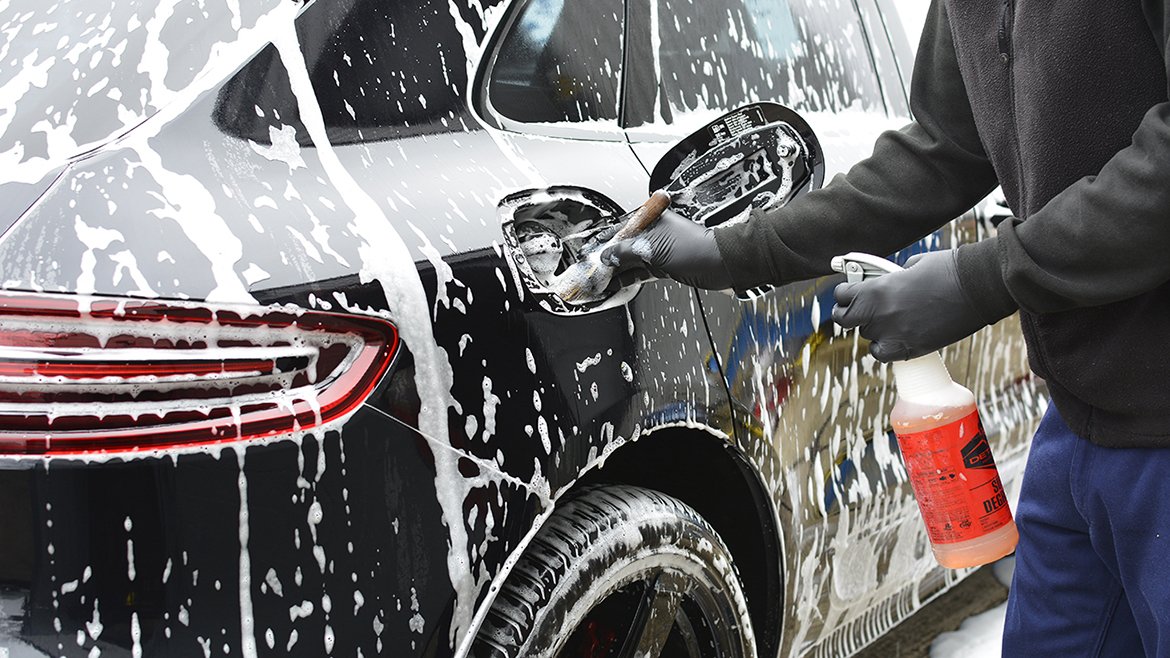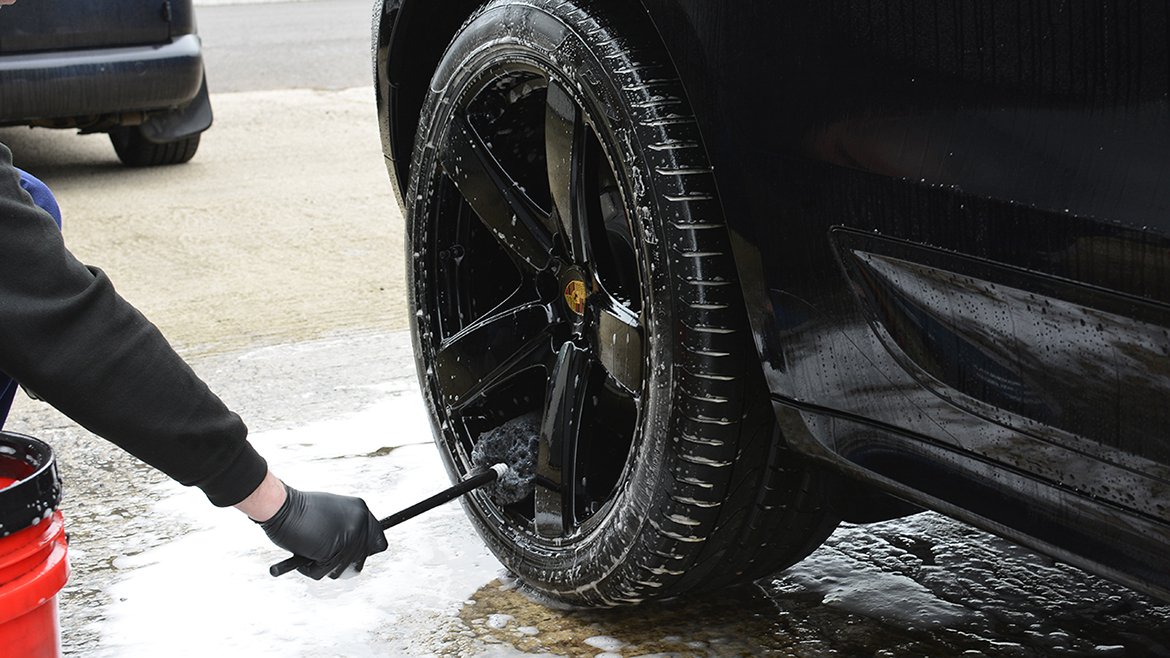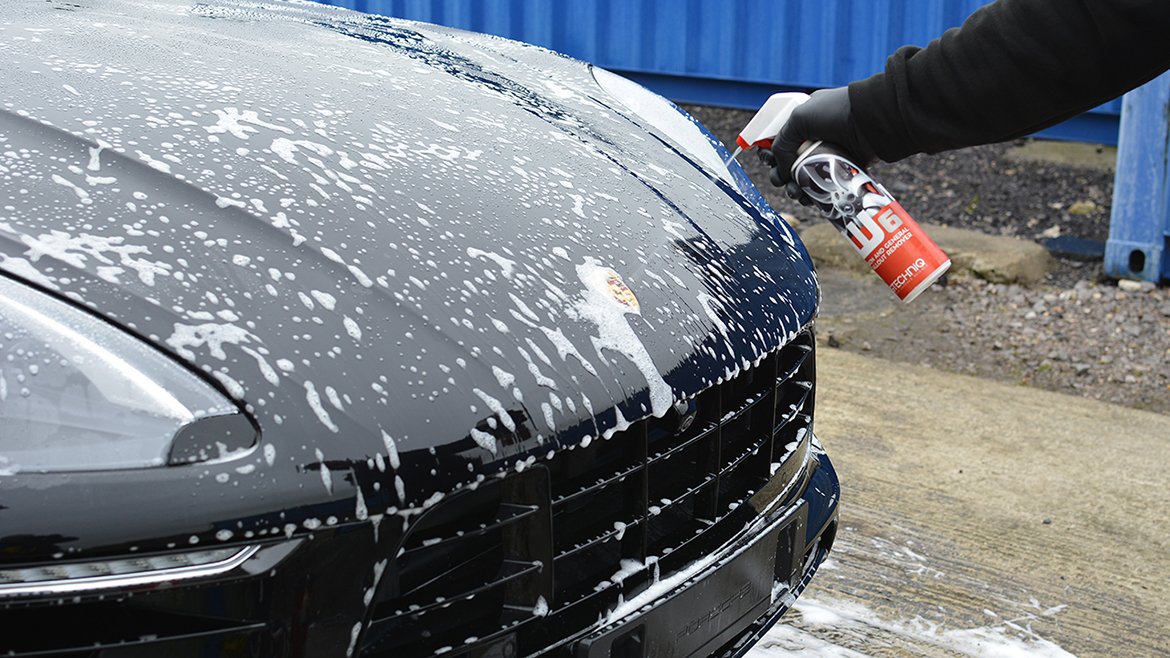 With the Macan Turbo clean it was then brought inside on placed onto the ramp and the wheels were removed to be fully cleaned and decontaminated prior to coating them.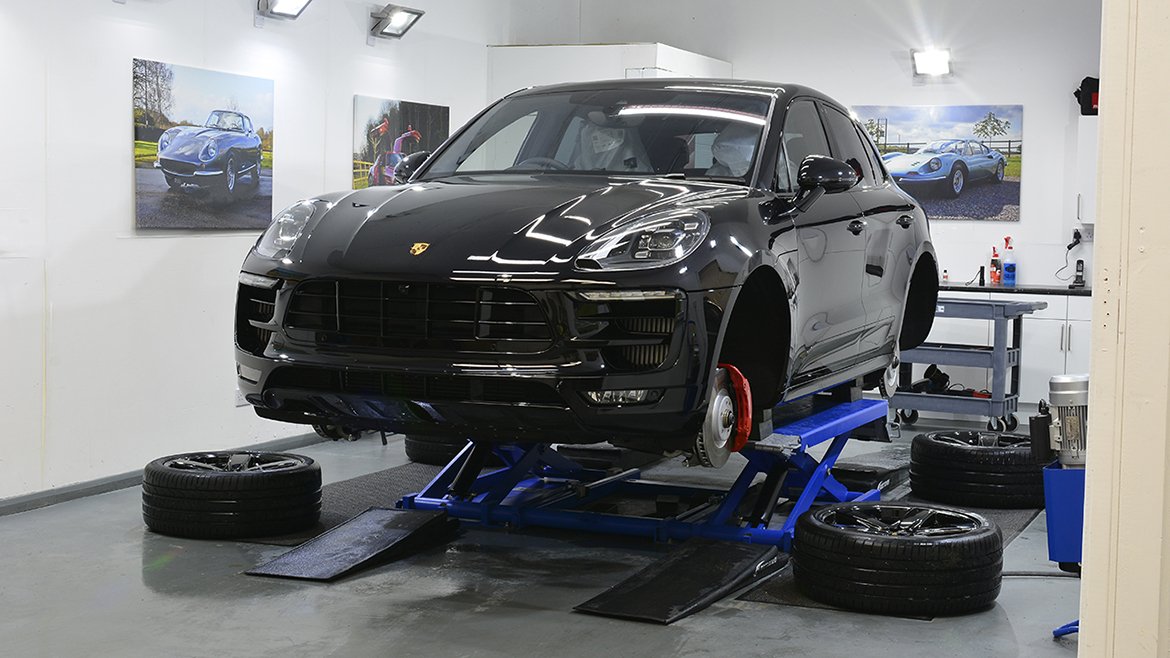 The wheels were polished to remove some swirls and hazing prior to coating them with Gtechniq C5 Wheel Armour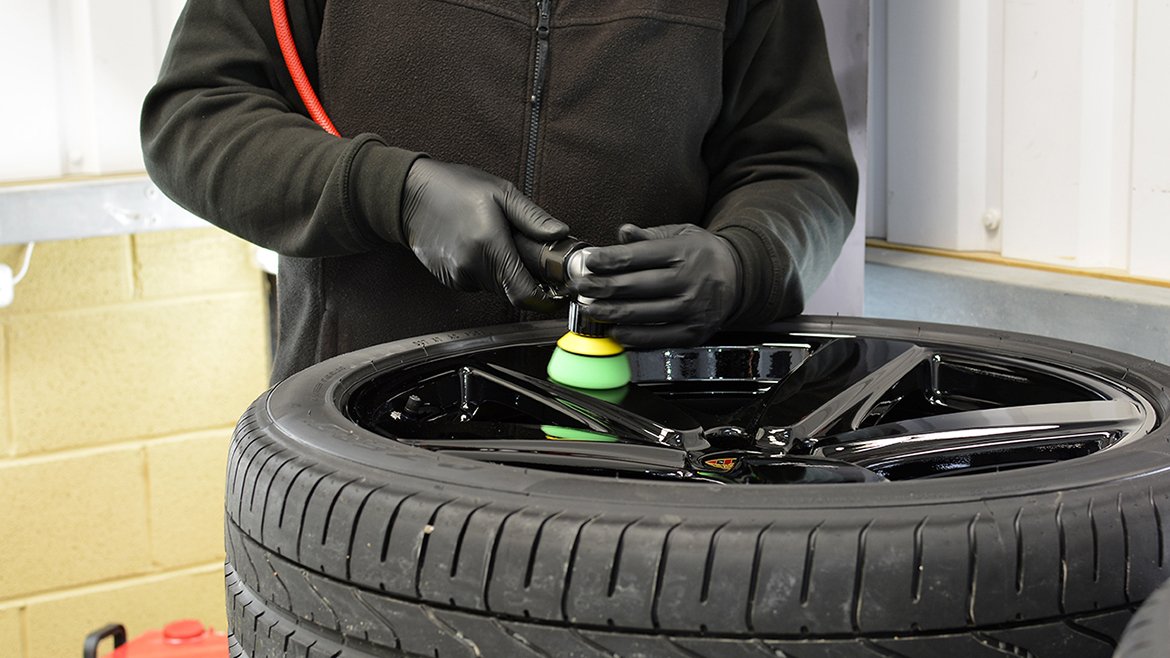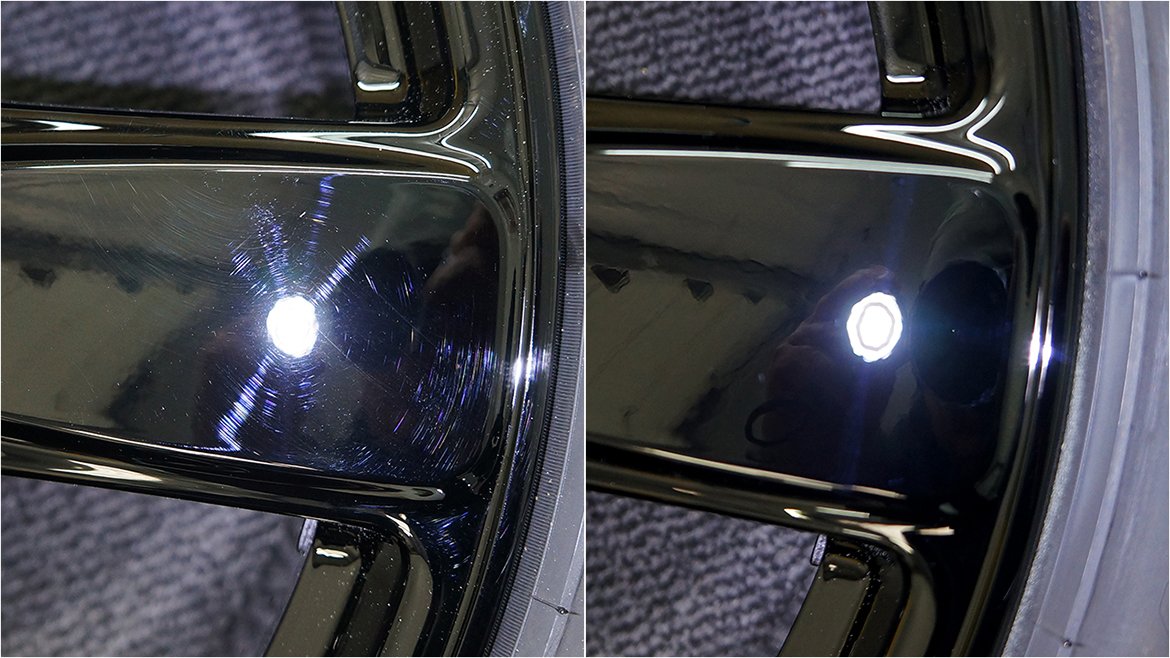 The wheels and brake calipers were coated with Gtechniq C5 Alloy Wheel Armour. This wheel coating inhibits the build-up of brake dust, repels dirt, water and oils and makes routine washing much easier.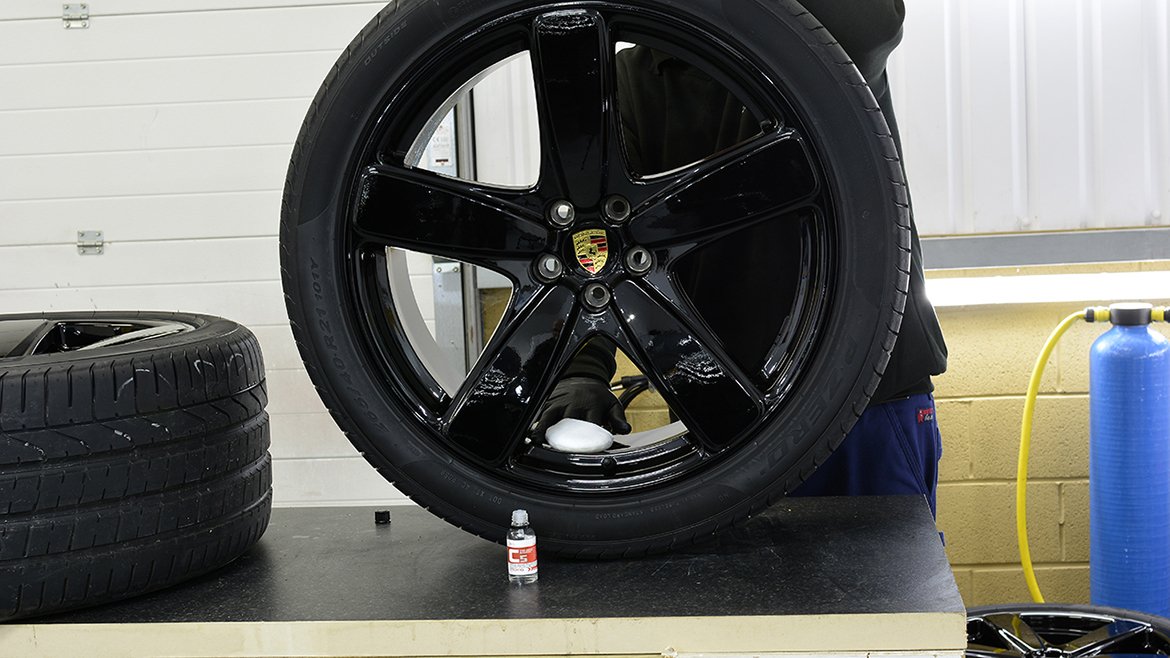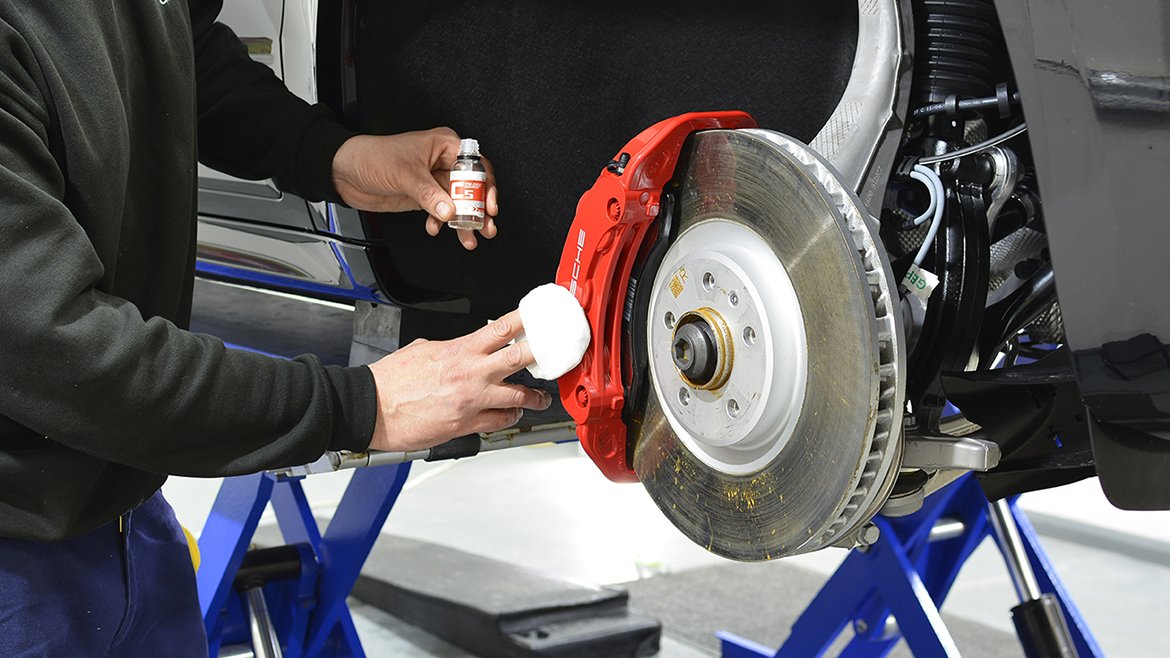 Once cured for a few hours the wheels were re-fitted and then topped with Gtechniq C2 for added slickness and beading.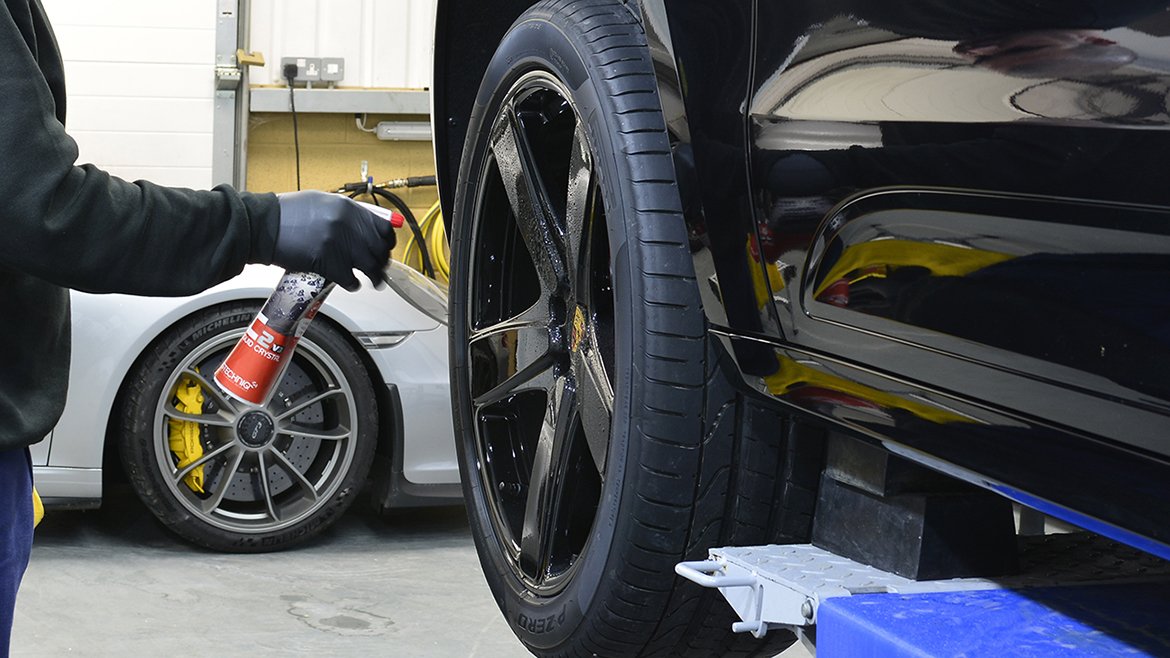 Wheel bolts torqued back to the correct specification.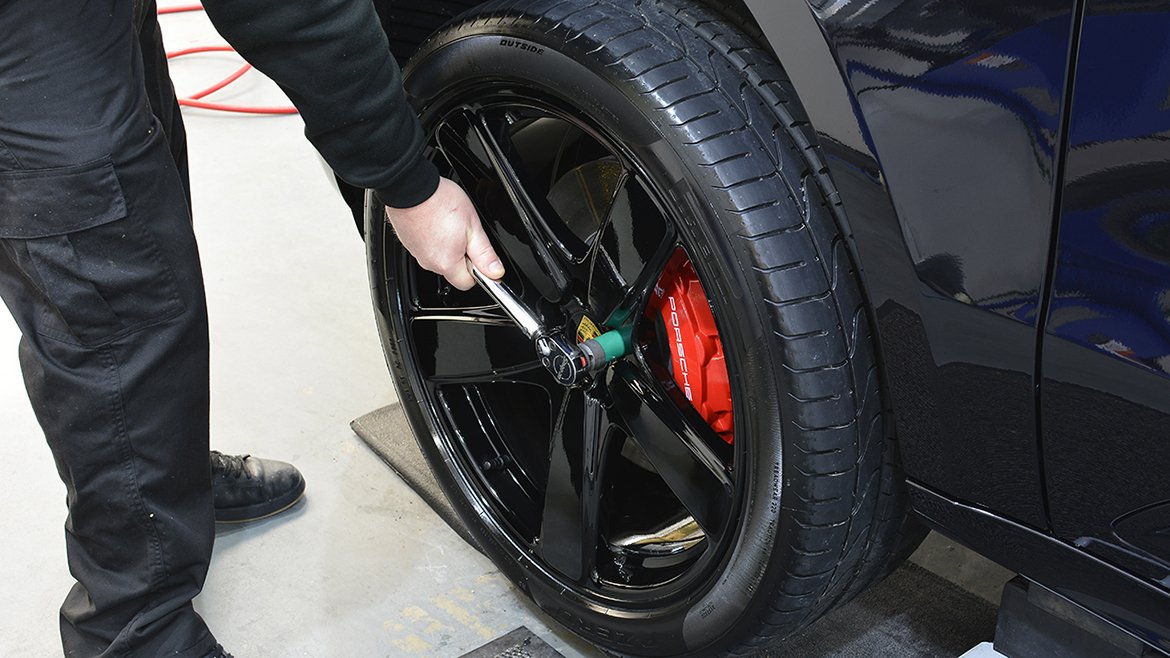 Although this was a brand new vehicle the paintwork was in need of machine polishing to remove swirls and polishing holograms that the factory had induced when they machine polished it. These defects are from incorrect technique and not spending enough time fully polishing the paintwork.
Using various machines coupled with various pads and polishes we corrected and refined the paintwork to leave a high gloss finish, free from the swirl marks and polishing holograms.
Below are a few before & afters during the machine polishing stages.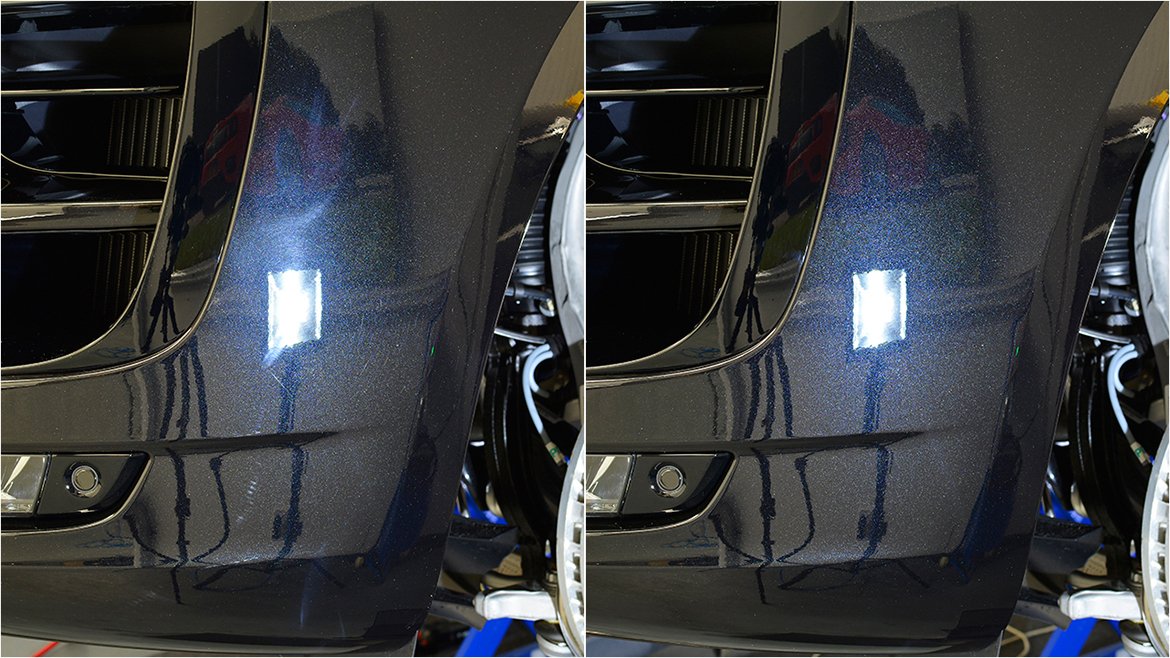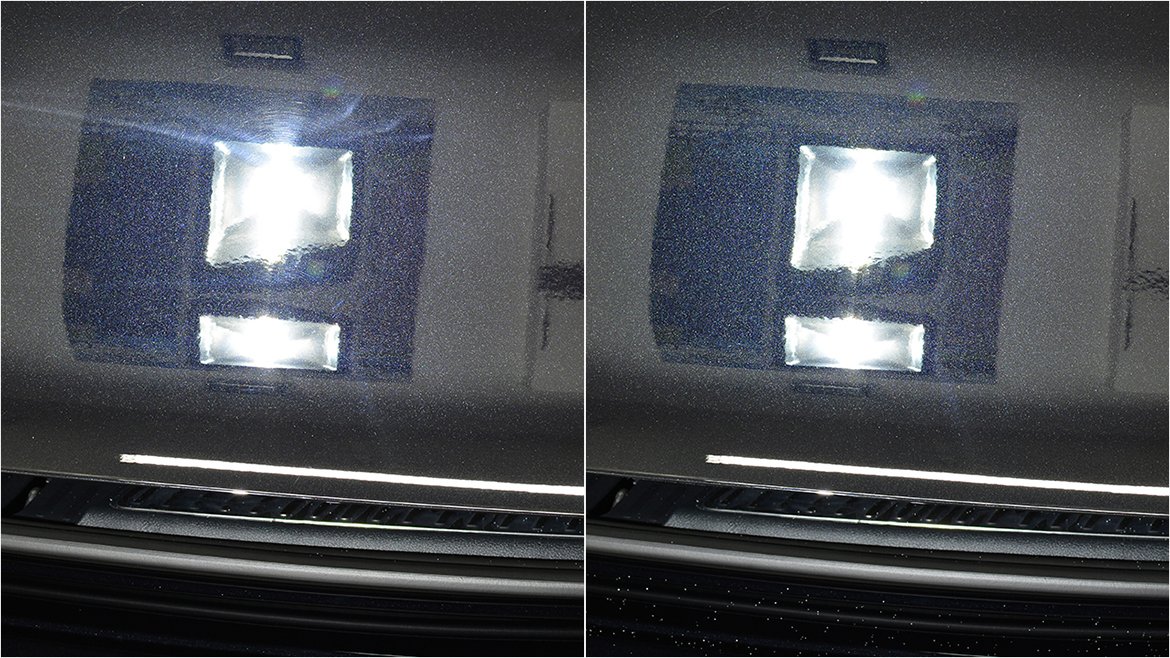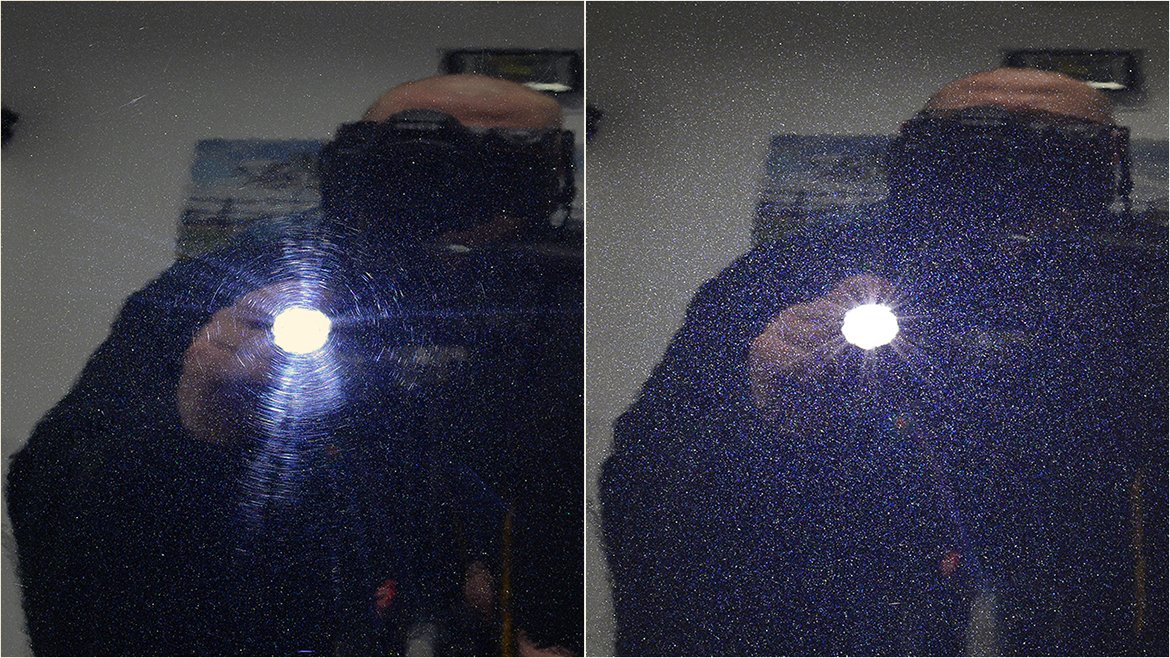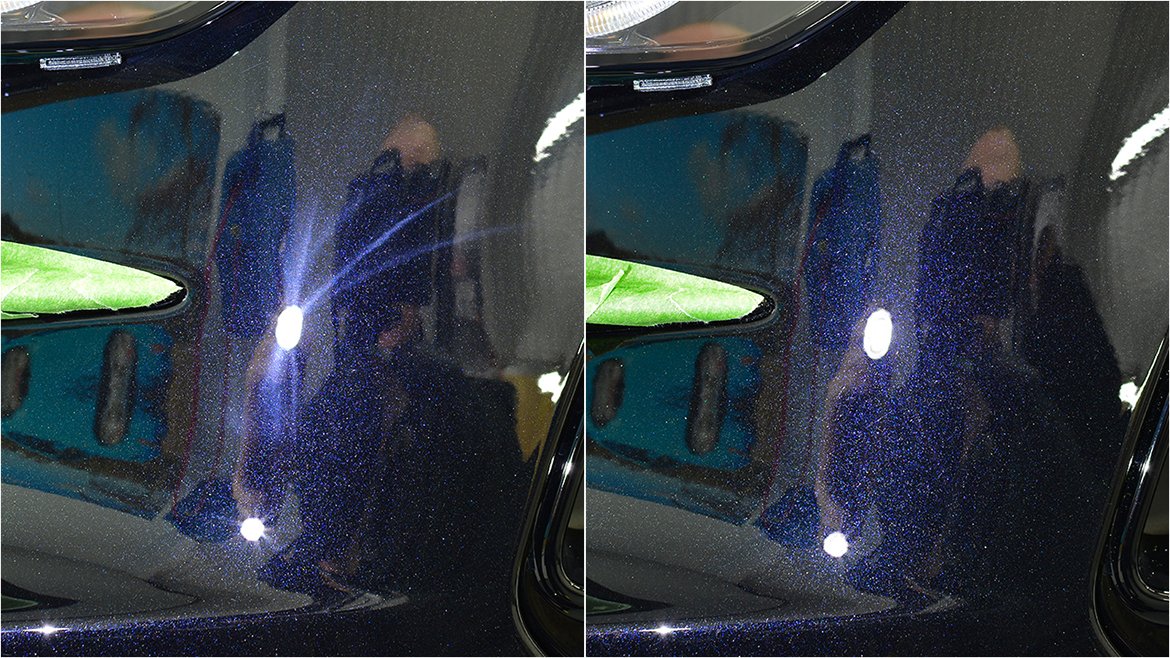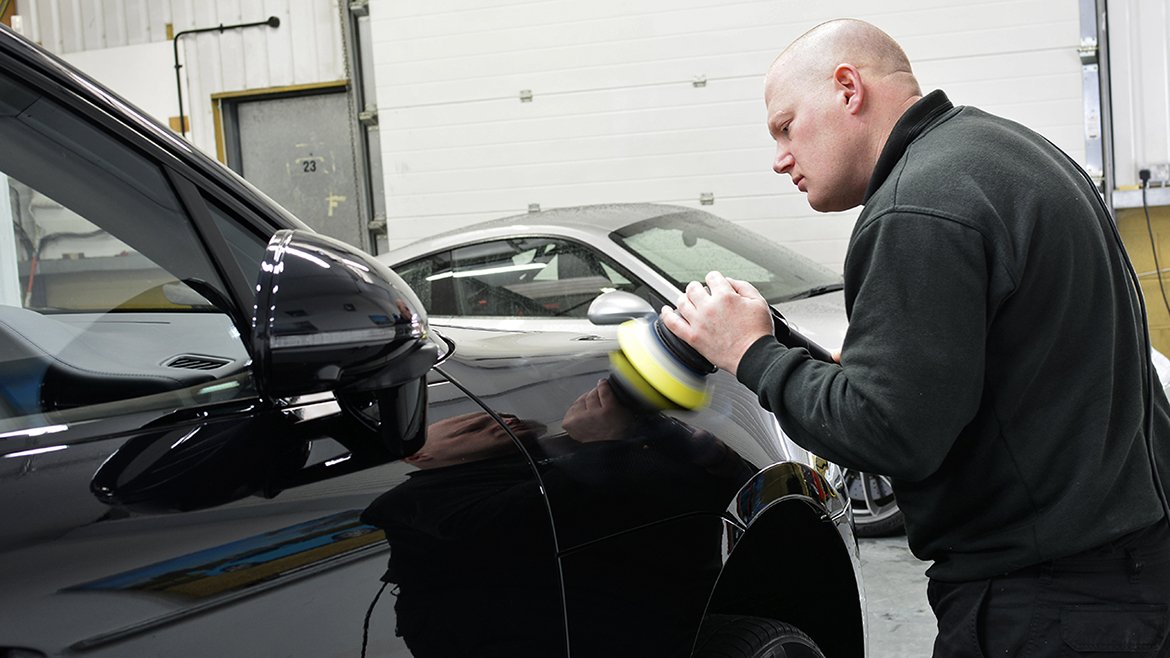 Paintwork refined and clarity restored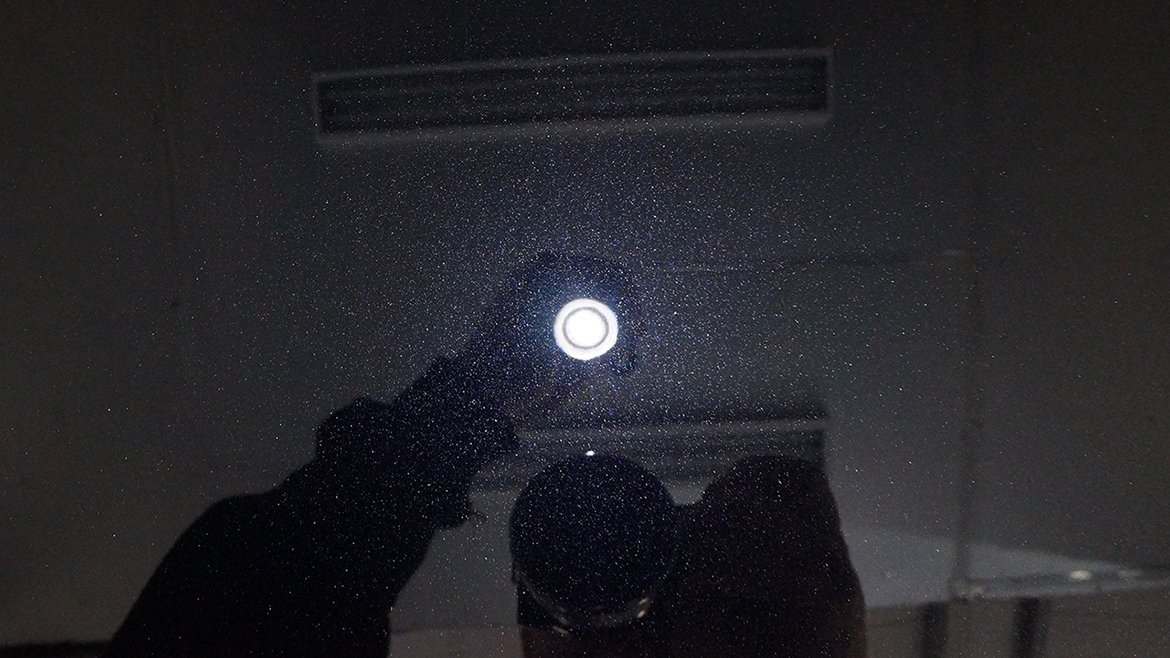 The owner of the Macan Turbo intended to use the car on a daily basis and as a result wanted protection with excellent durability. Gtechniq Crystal Serum is a tough, nano-ceramic sealant, resistant to swirls and extremes of pH, so provides protection during the wash process as well as from industrial and environmental fallout. After curing two layers of Gtechniq EXOv2 was applied over the top of the Crystal Serum.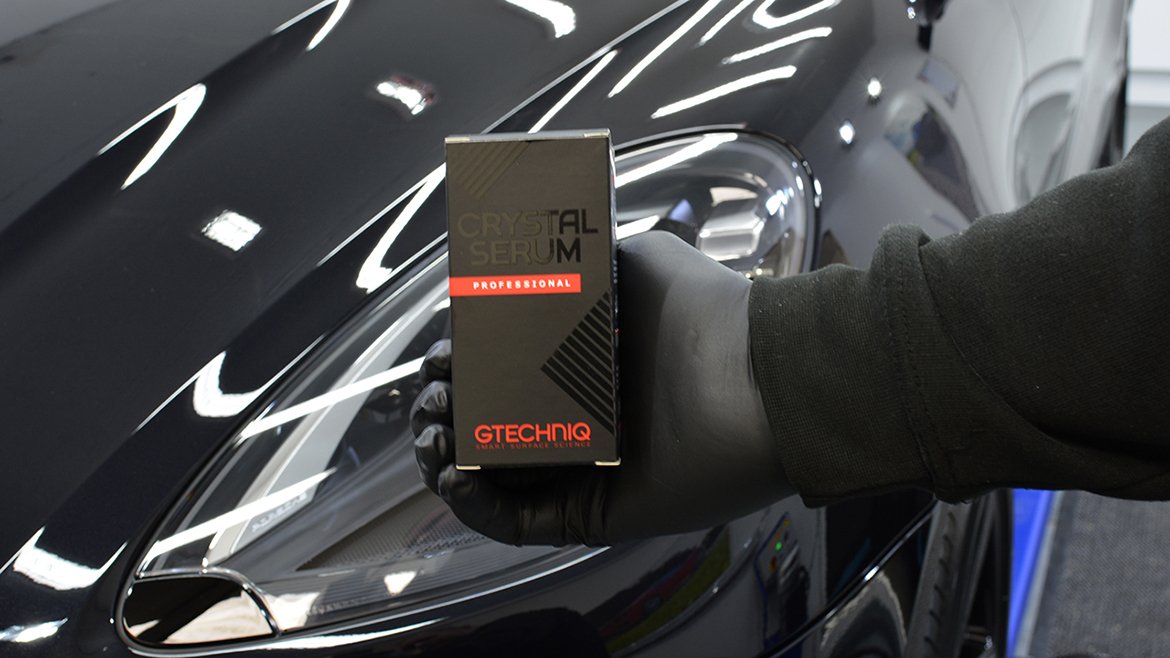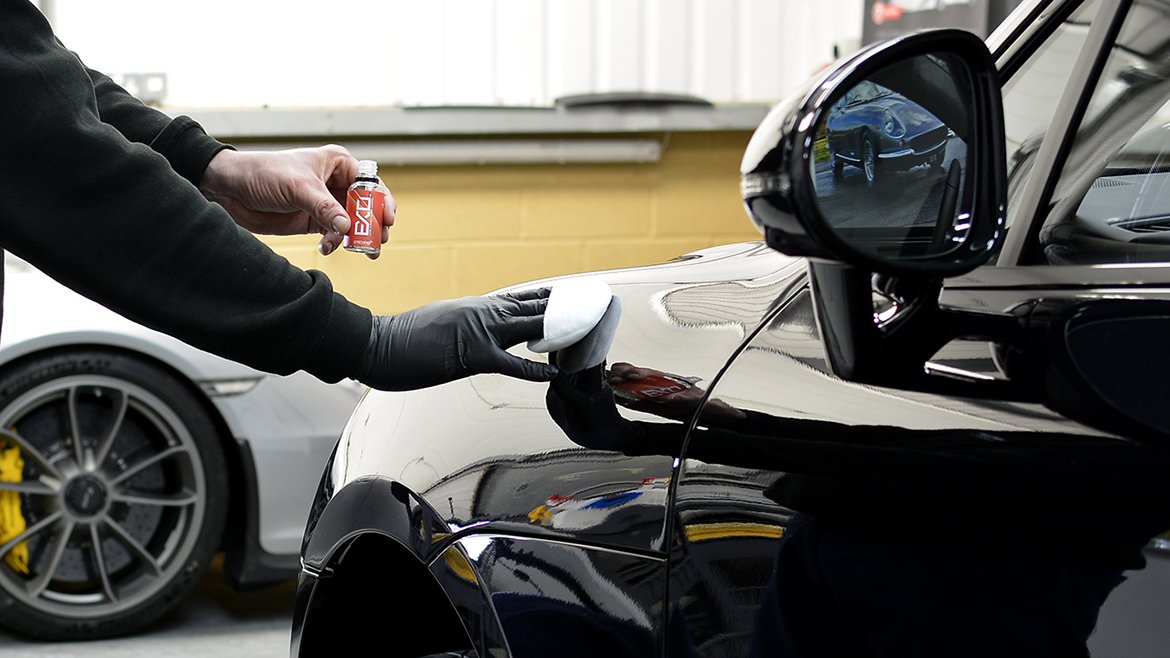 All glass was polished with GTechniq G4 & then sealed with G1. This sealant forms a hydrophobic barrier which causes rain water to roll in to beads on contact which improves visibility in wet weather.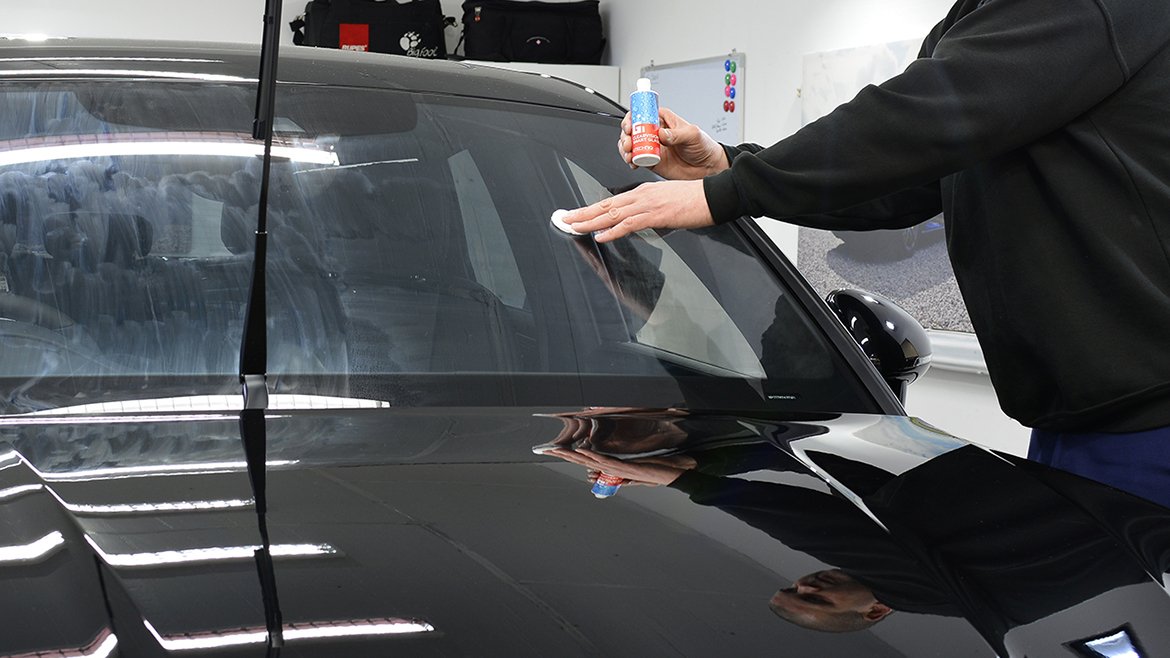 Exhaust tips coated with Gtechniq C5 to make future cleaning of them easier.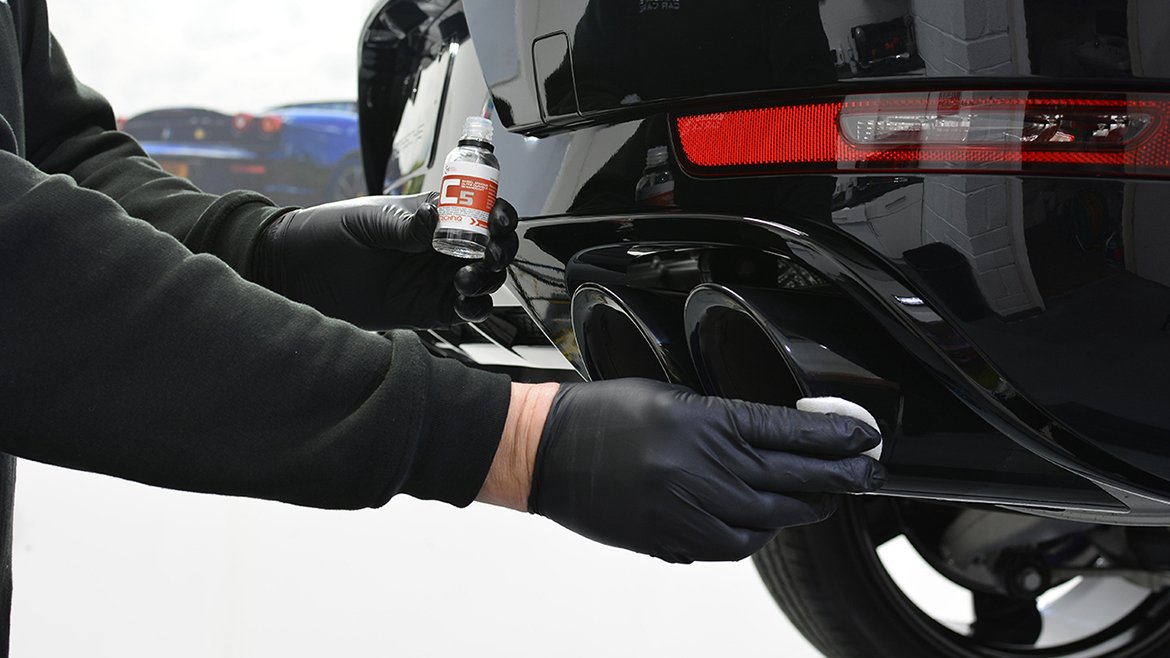 All exterior plastics treated with Gtechniq C4 Permament Trim Restorer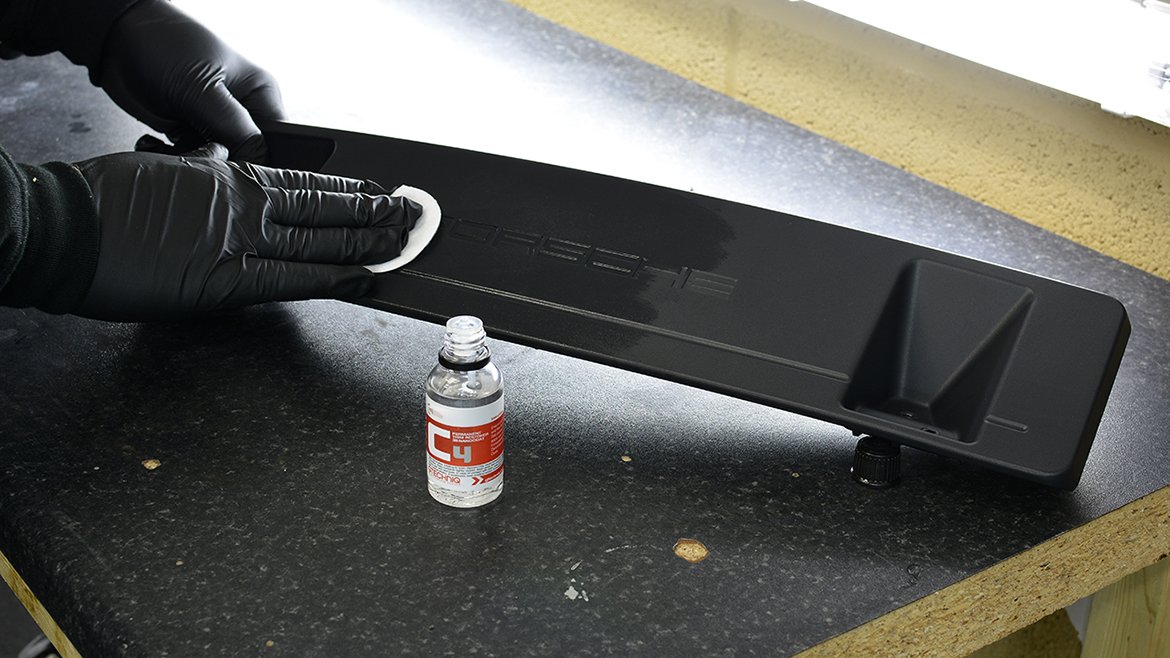 Fabric carpets and upholstery treated with Gtechniq I1 Smart Fabric.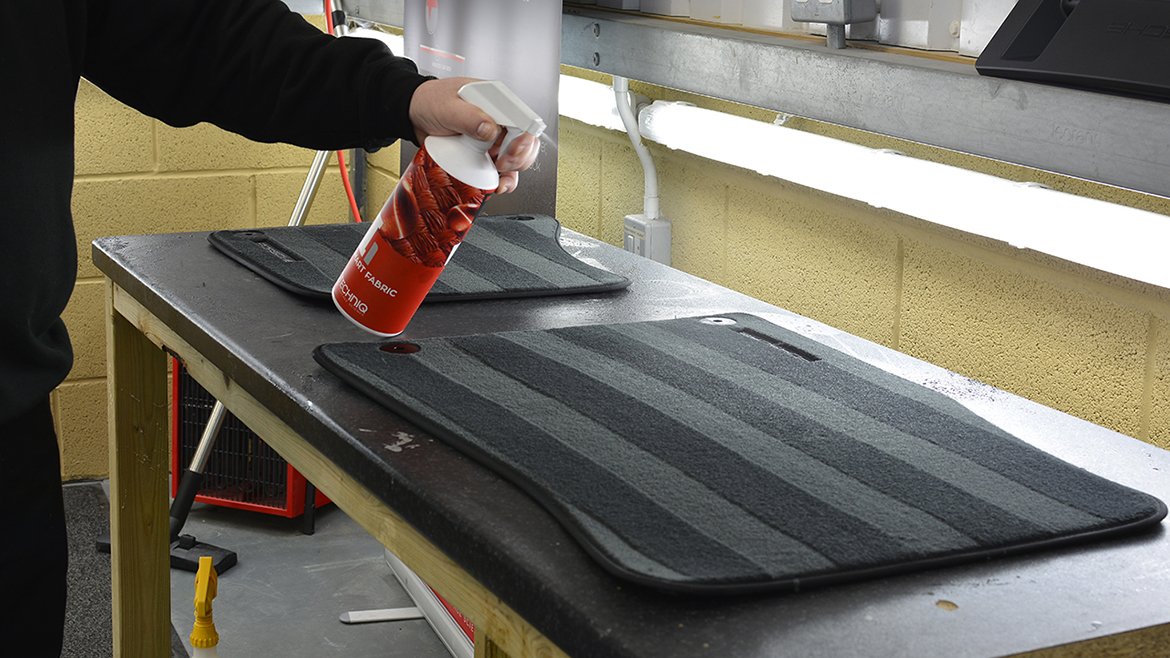 Leather treated with L1 Leather Guard.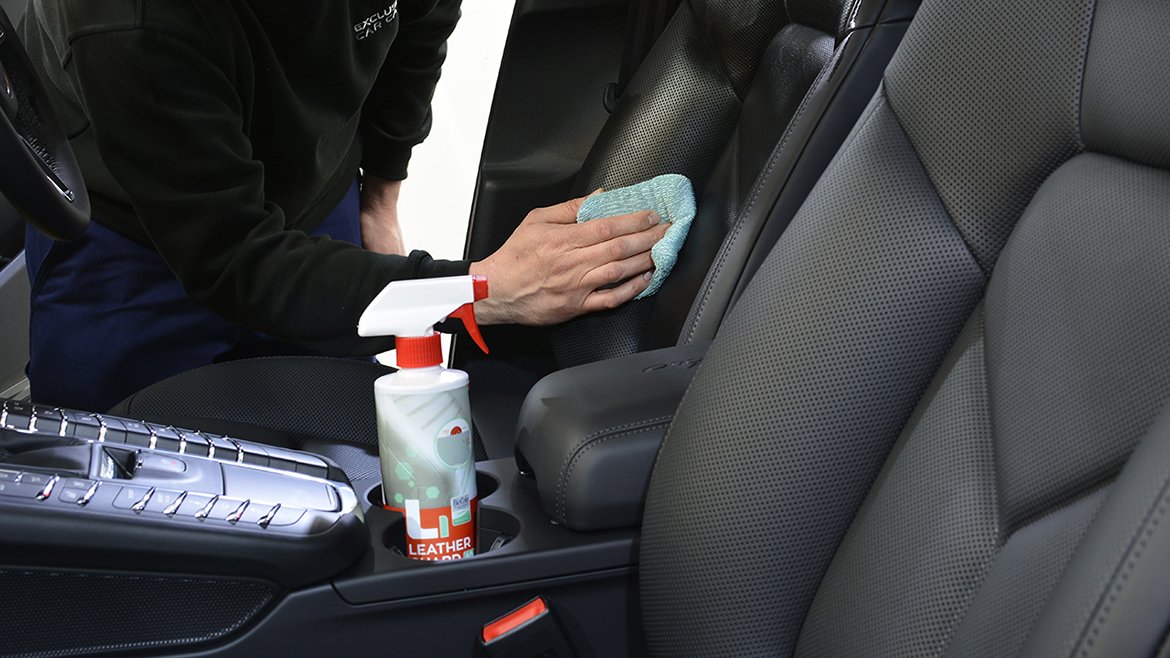 And the end result…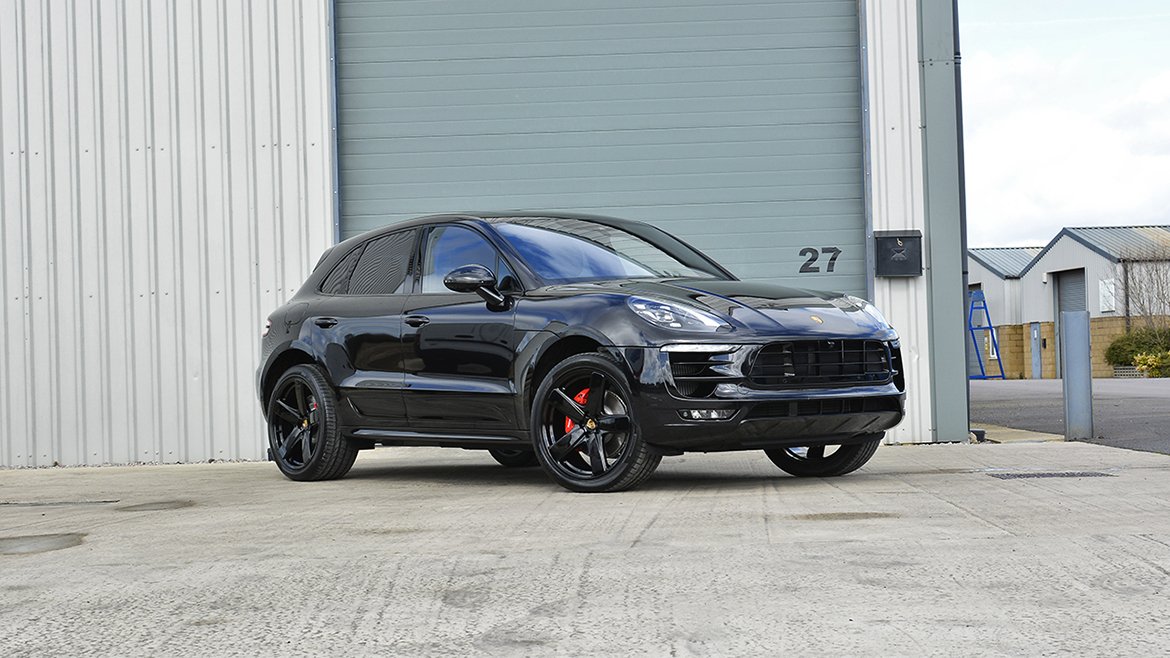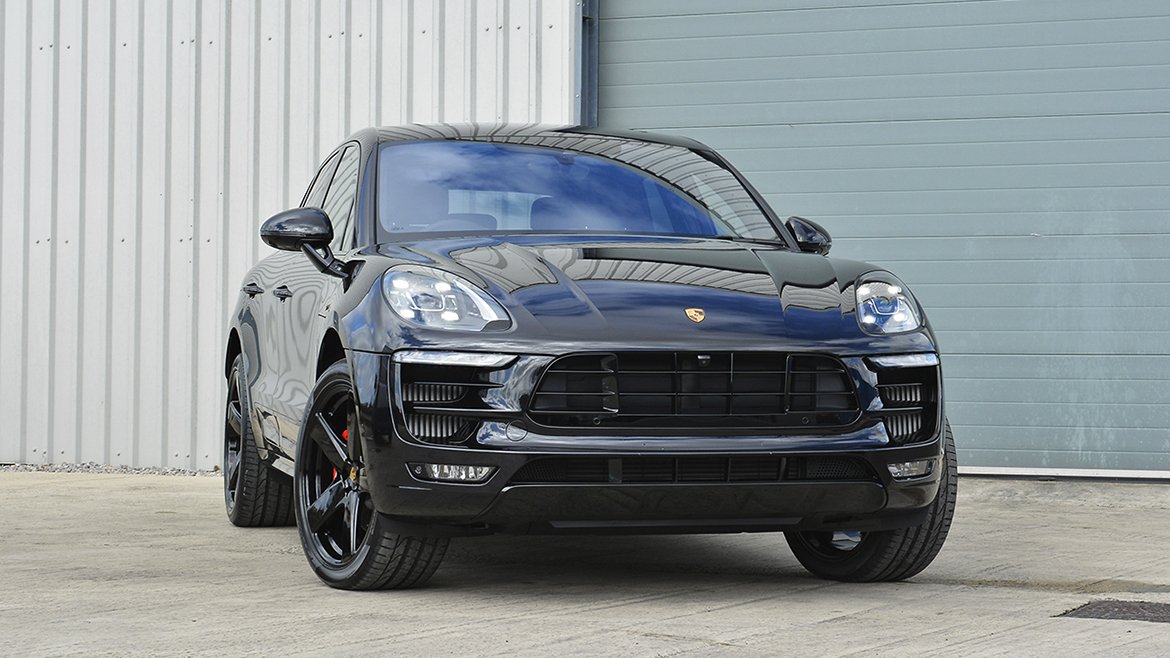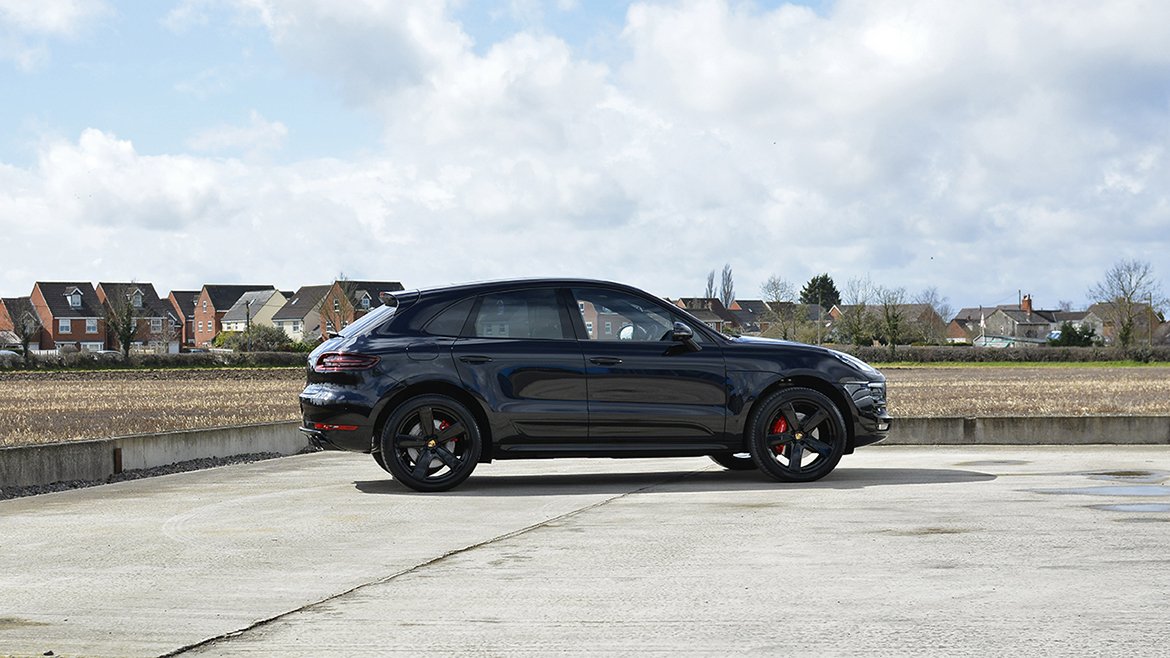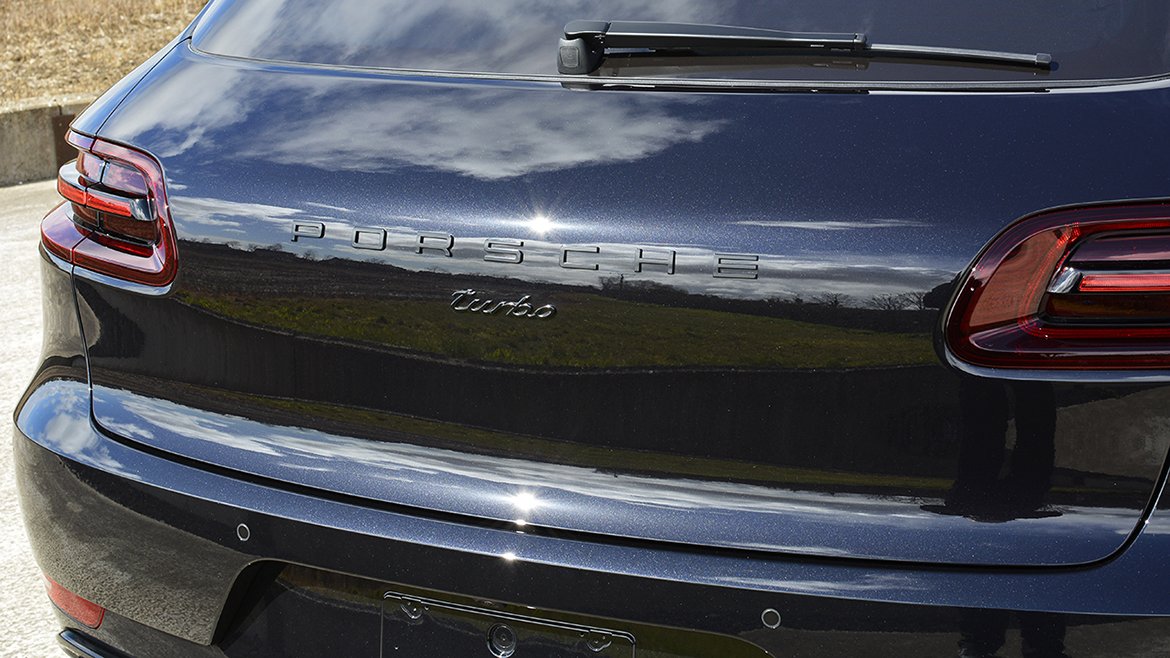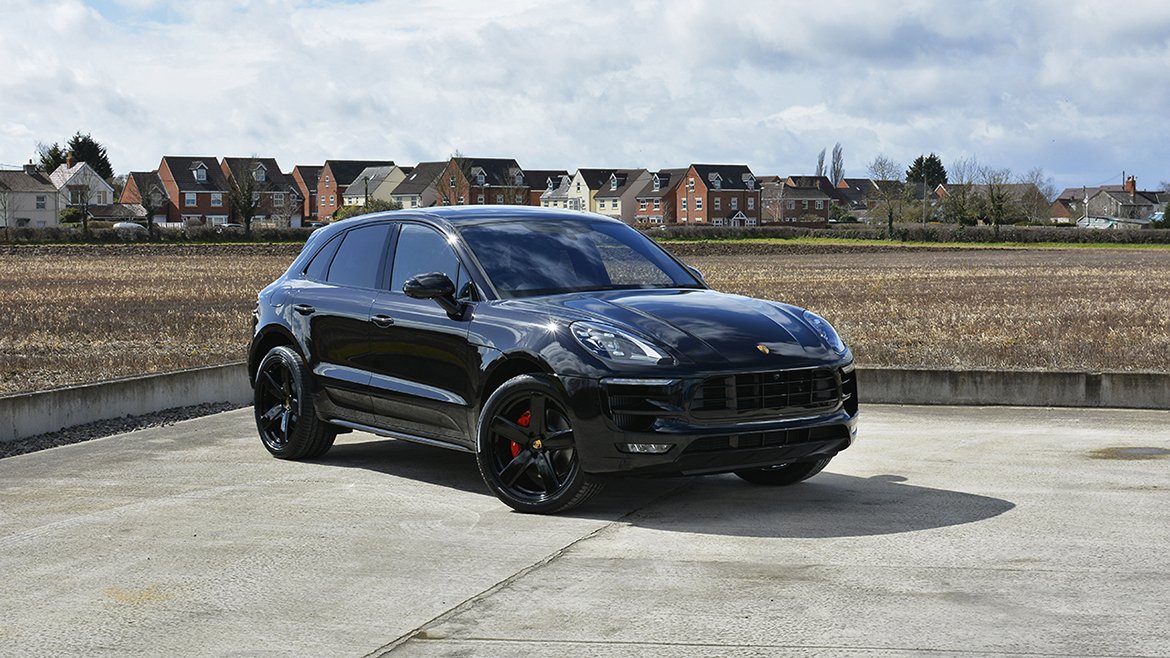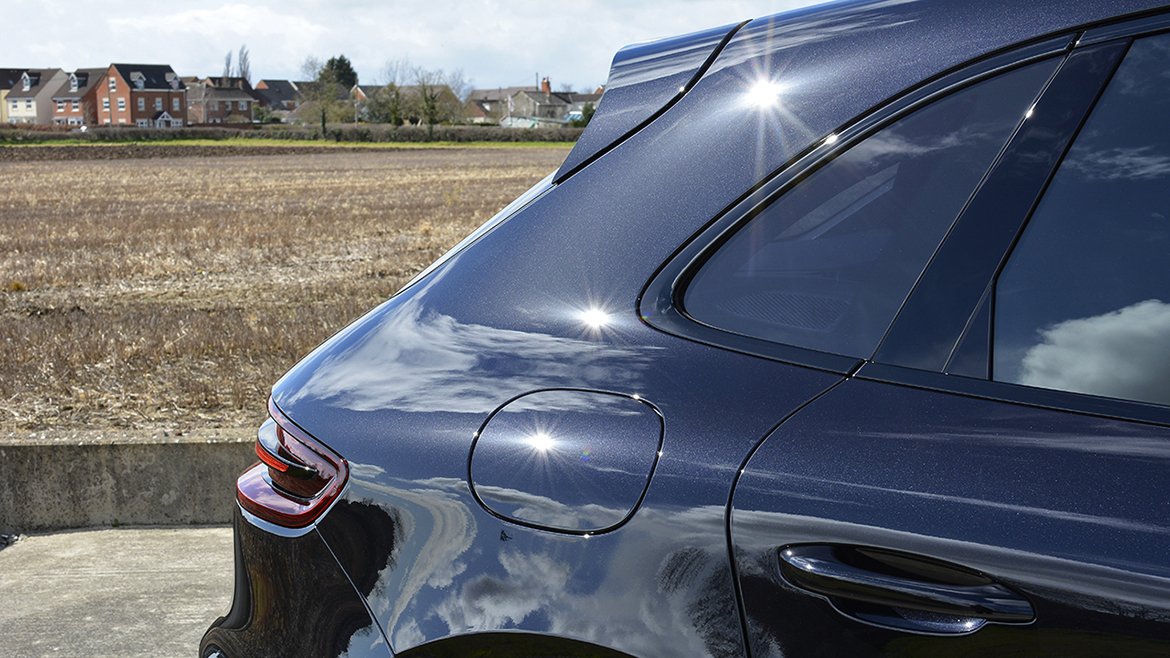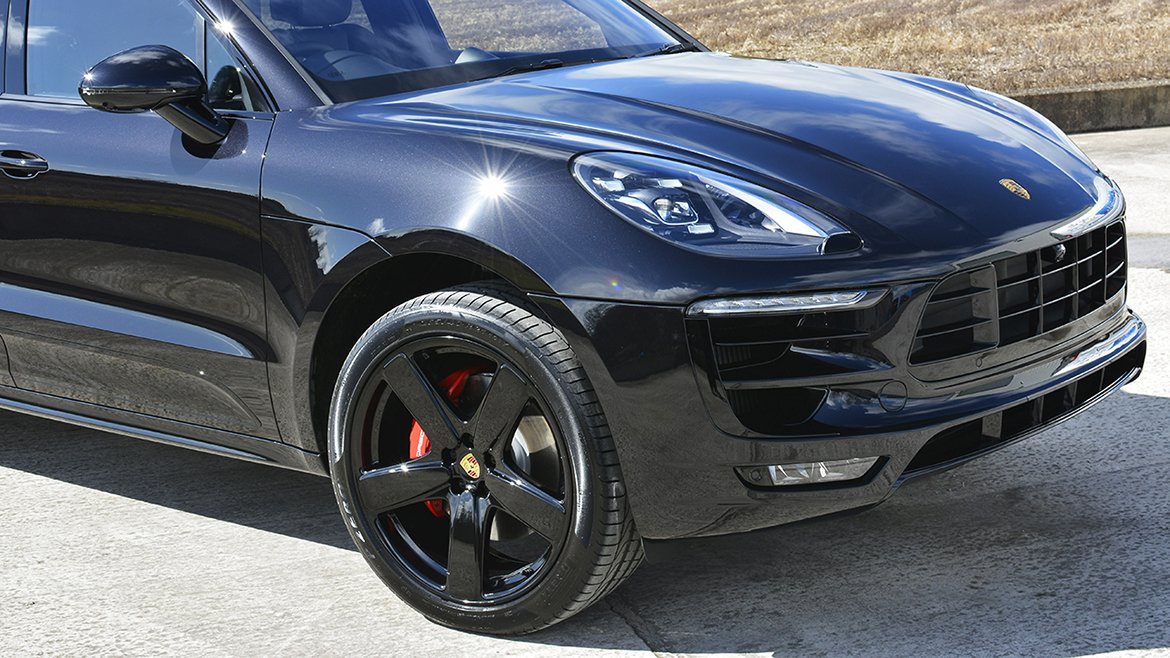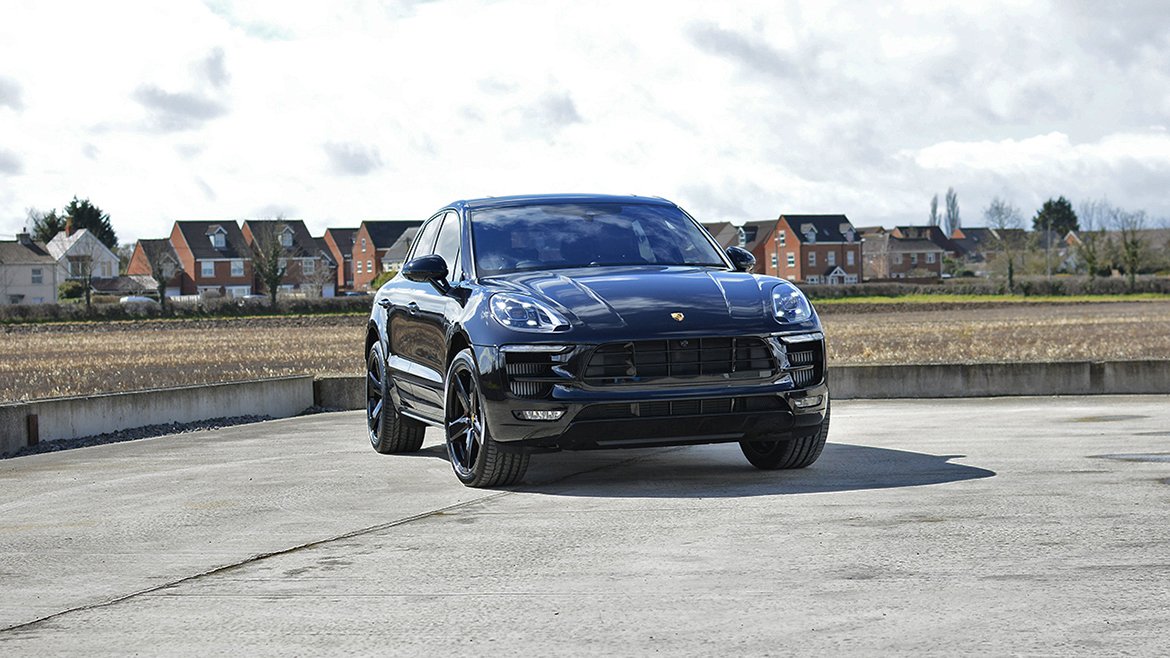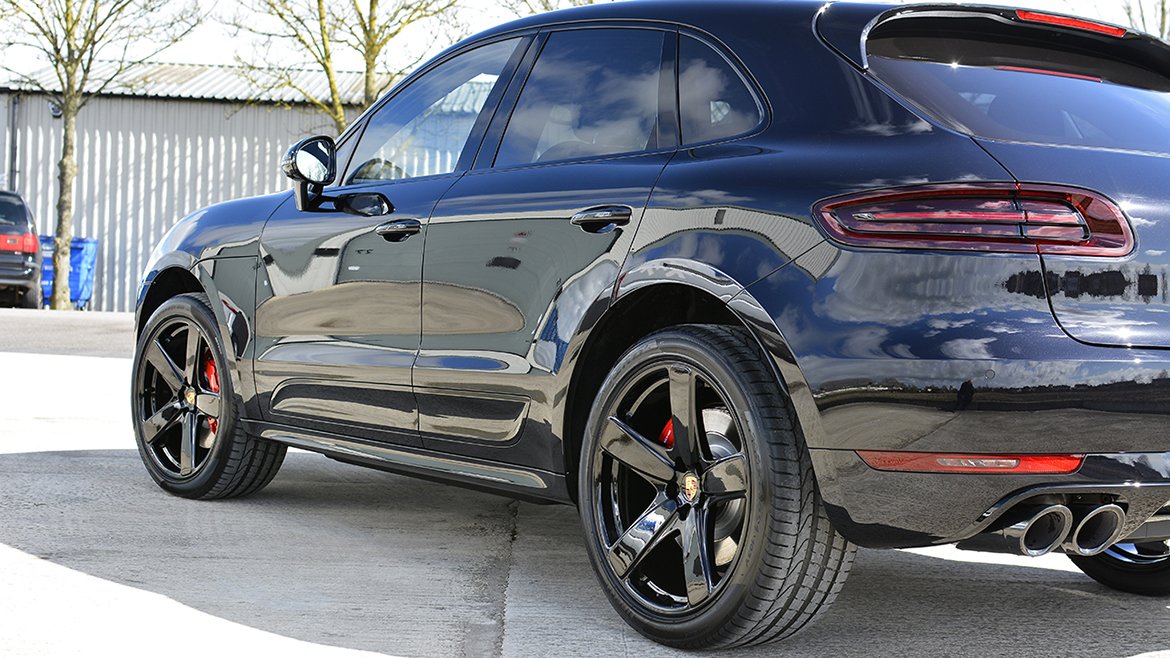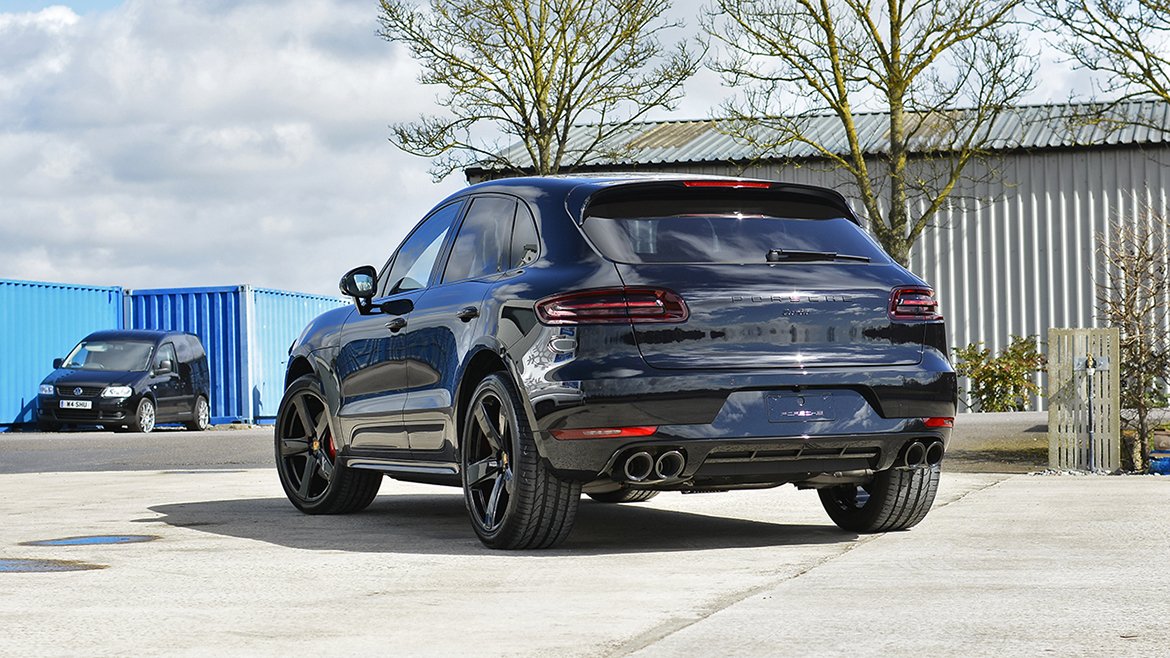 If you're looking to have a similar level of work performed on your Porsche please get in touch and we will gladly discuss options available.
Thanks for reading.