The latest creation to come from Jaguars Special Vehicle Operations (SVO) division is the F‑TYPE SVR – the most powerful F‑TYPE ever. The SVR treatment turns a gorgeous, capable, comfortable sports car into an even more compelling, desirable work of art with its supercharged 5.0-liter V8 engine that produces 575 hp and 517 lb-ft of torque.
The owner of this Jaguar F-Type SVR wanted his brand new pride and joy to receive the best start in life so booked it in for our New Car Preparation & Protection Detail.
All treatments start with a careful and thorough cleansing process, designed to rid the car of dirt and bonded contaminants. This started by giving the vehicle a pre-wash with Gtechniq Citrus Foam, this was allowed to dwell for a few minutes before being pressure rinsed off. The vehicle was then washed using the Two Bucket Method with Gtechniq Shampoo and an Microfiber Wash Mitt using filtered water.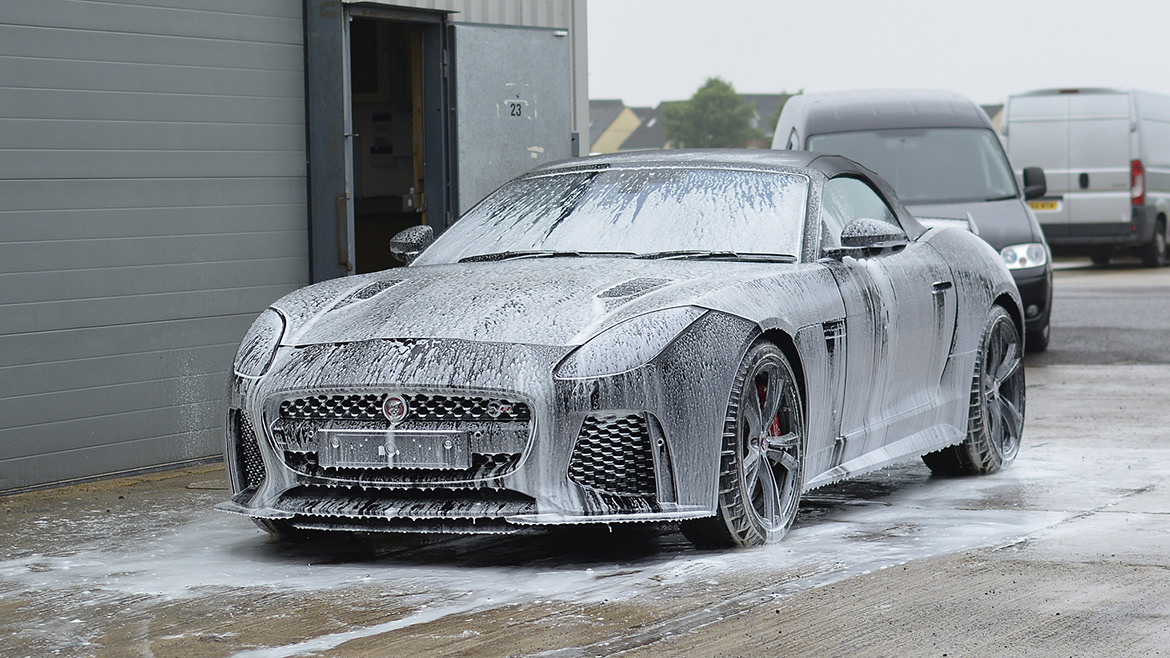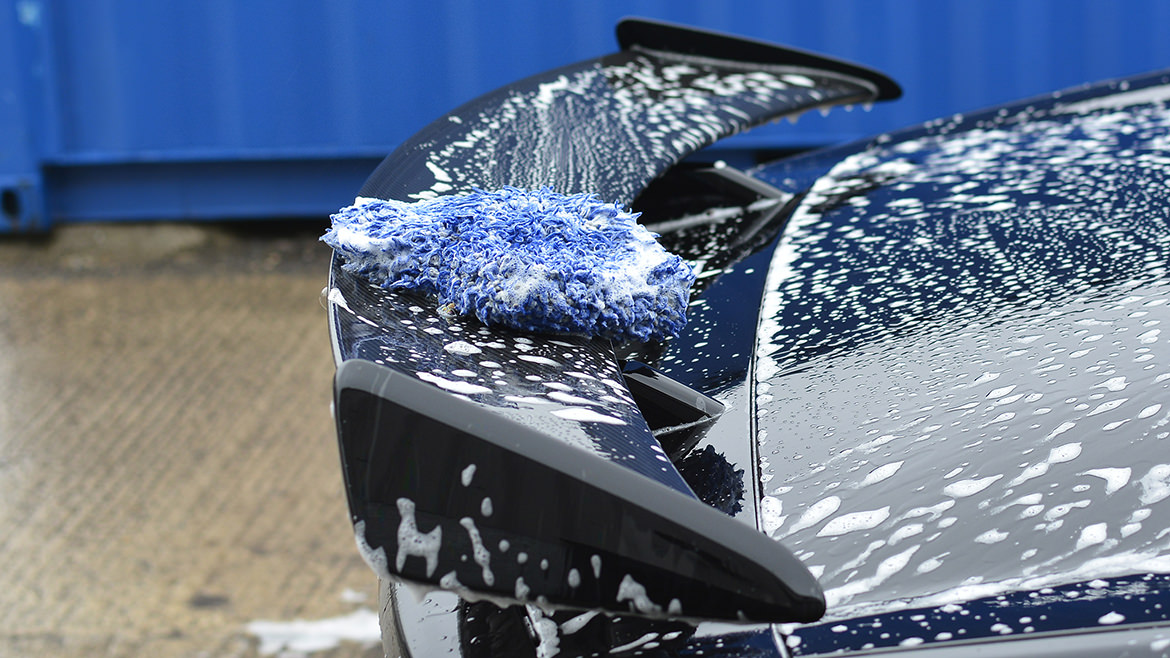 The convertible roof was given a clean with Gtechniq W2 Multi Purpose Cleaner.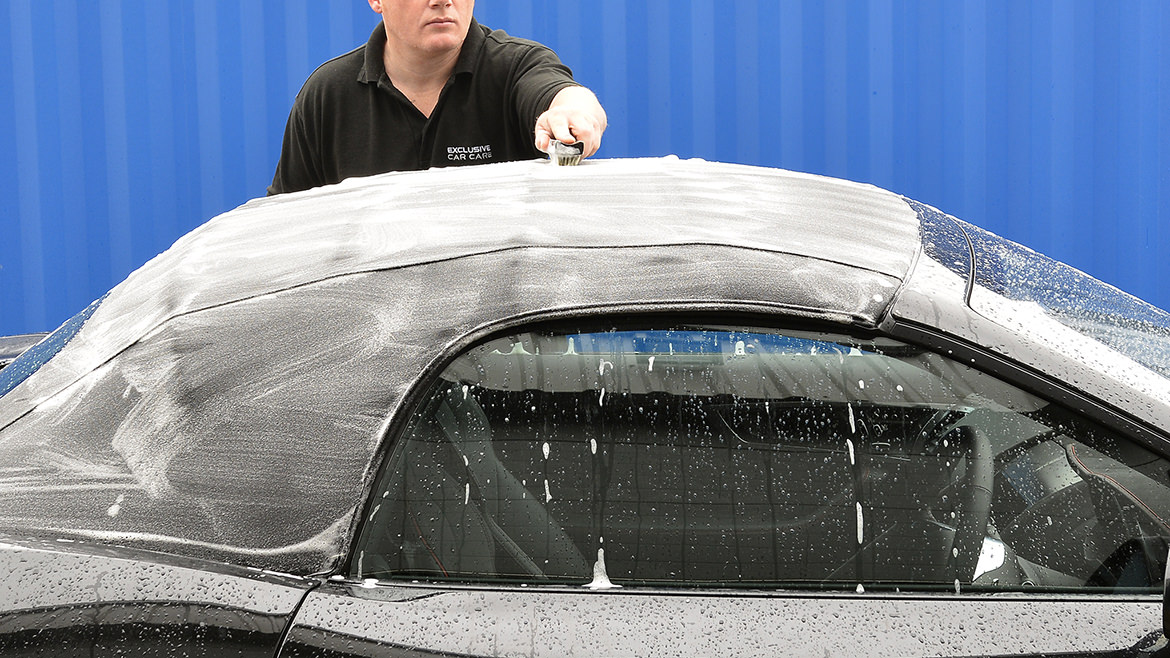 Next, the bodywork and wheels were treated with Gtechniq W6 Iron & General Fallout Remover to remove any bonded particles of iron.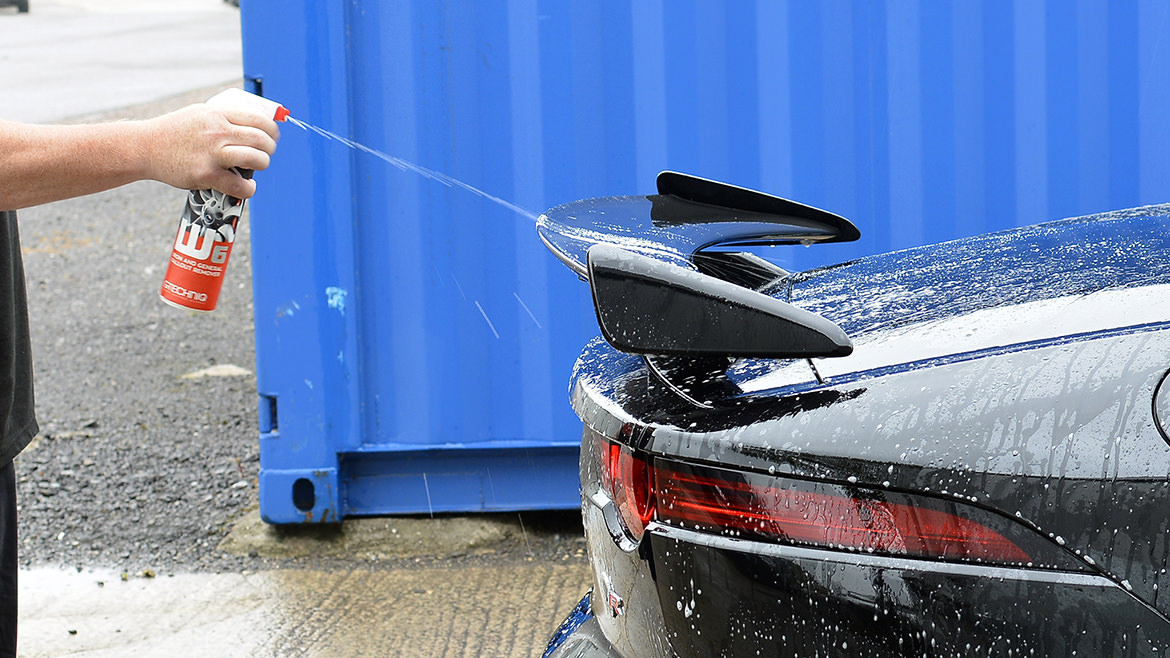 With the cleaning stages complete the Jag was brought in to the detailing studio and the wheels were removed so they could be fully cleaned and decontaminated prior to being coated.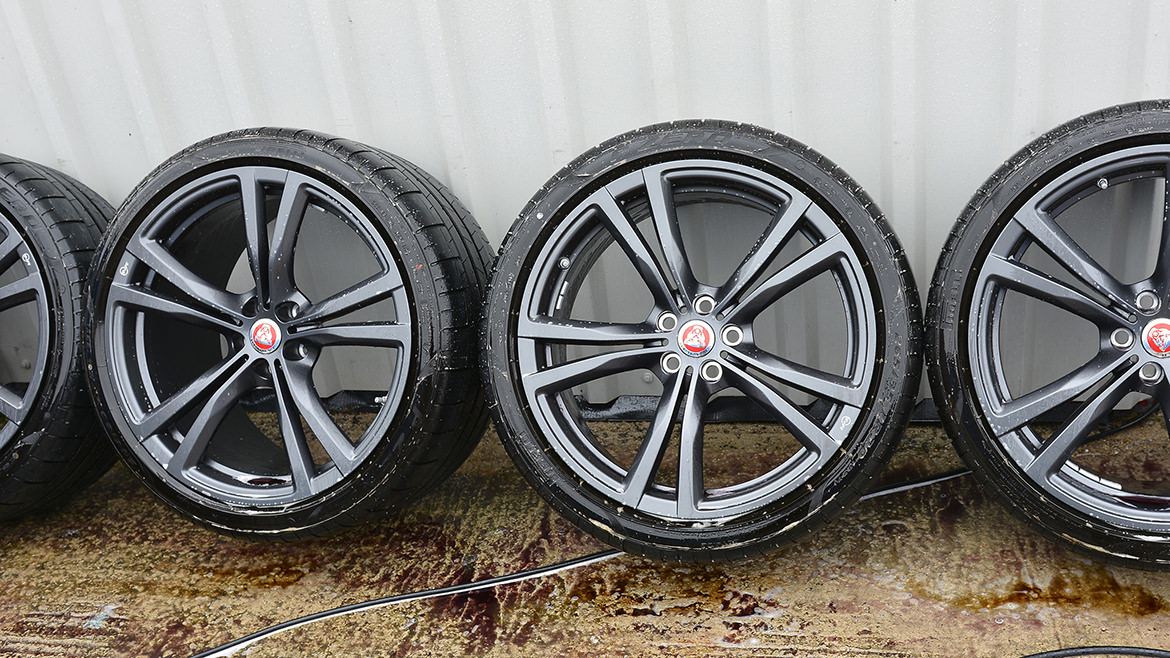 The satin wheels were sealed using Gtechniq C5 Alloy Wheel Armour,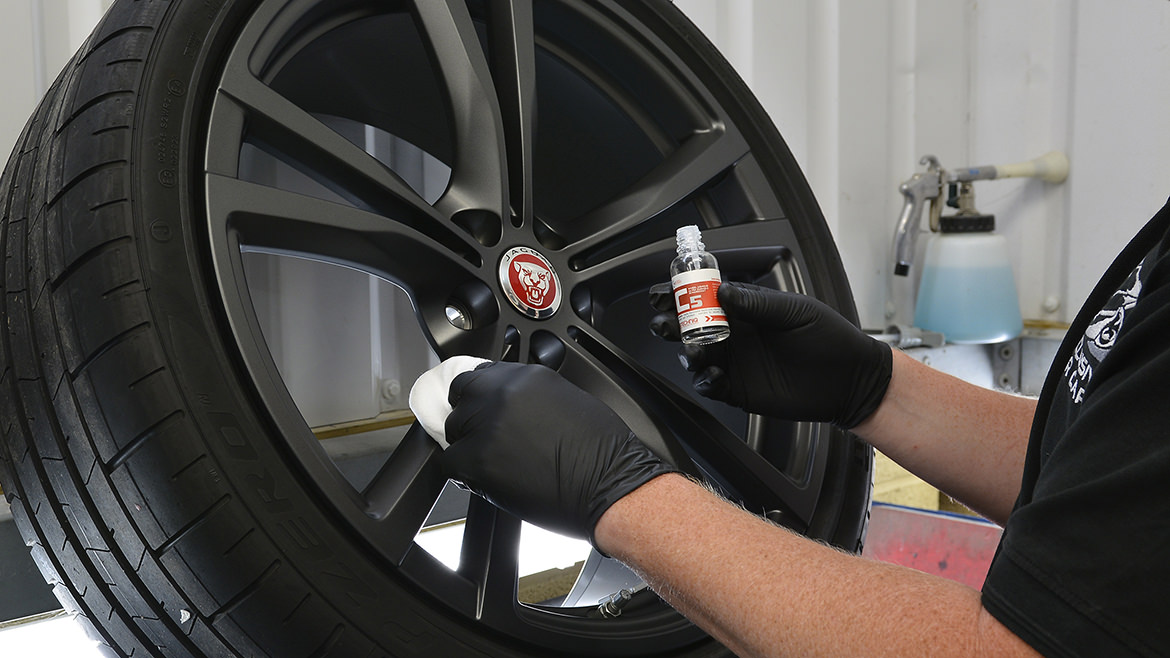 Wheel coating baked on using shortwave infrared heating.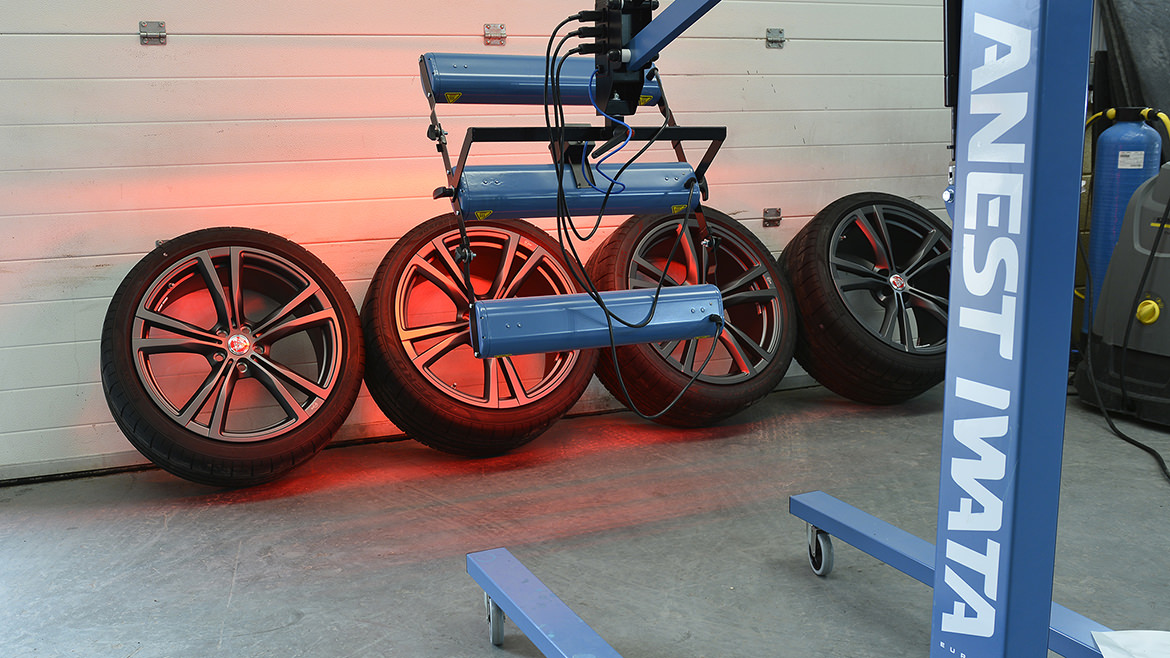 The paintwork was given a single stage machine polish to remove the machine polishing induced buffer trails and holograms that were present from the factory's poor attempt at machine polishing the car.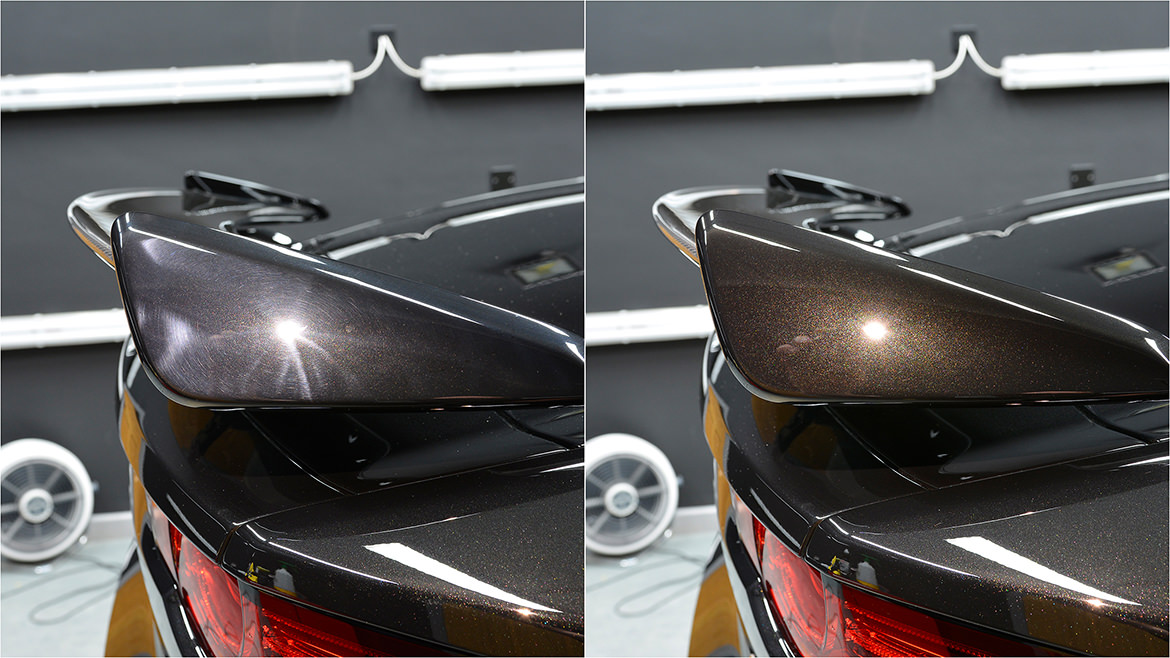 50/50 of the spoiler, left side shows the clarity that was restored into the carbon fiber after our machine polishing process.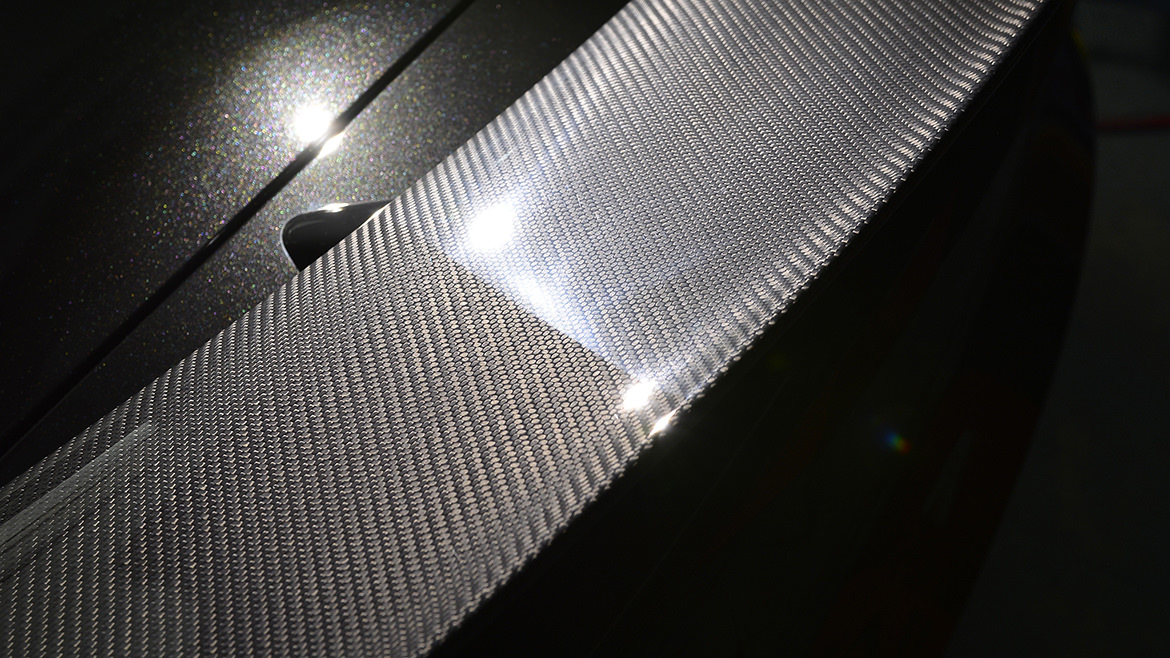 The spoiler was removed so all areas could be fully machine polished.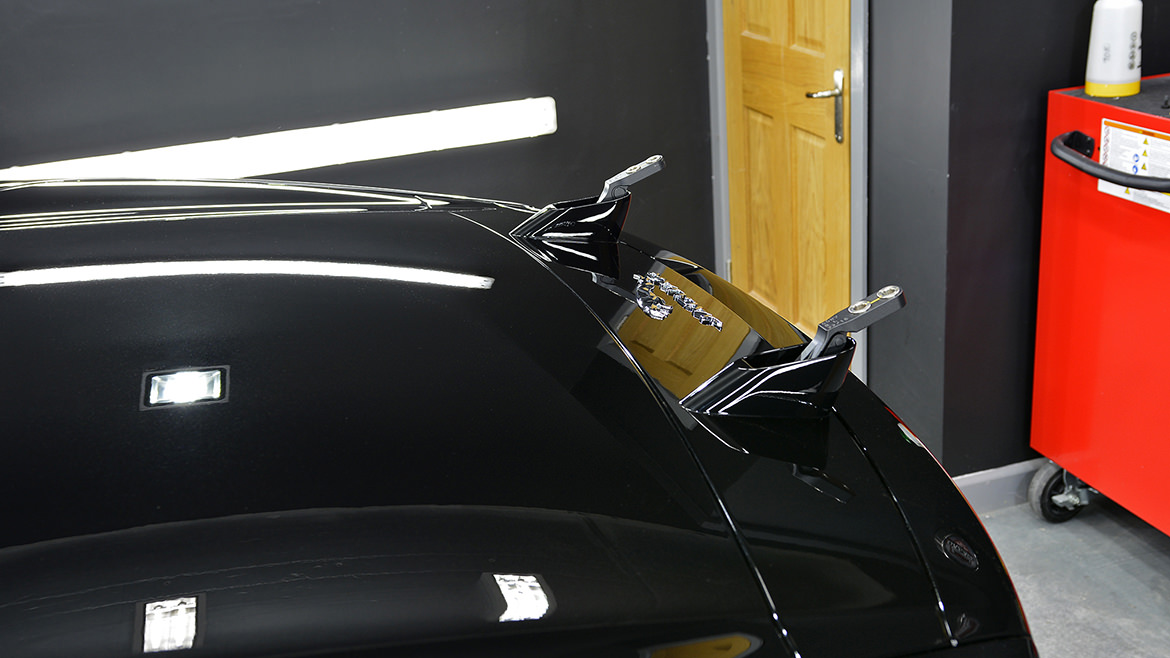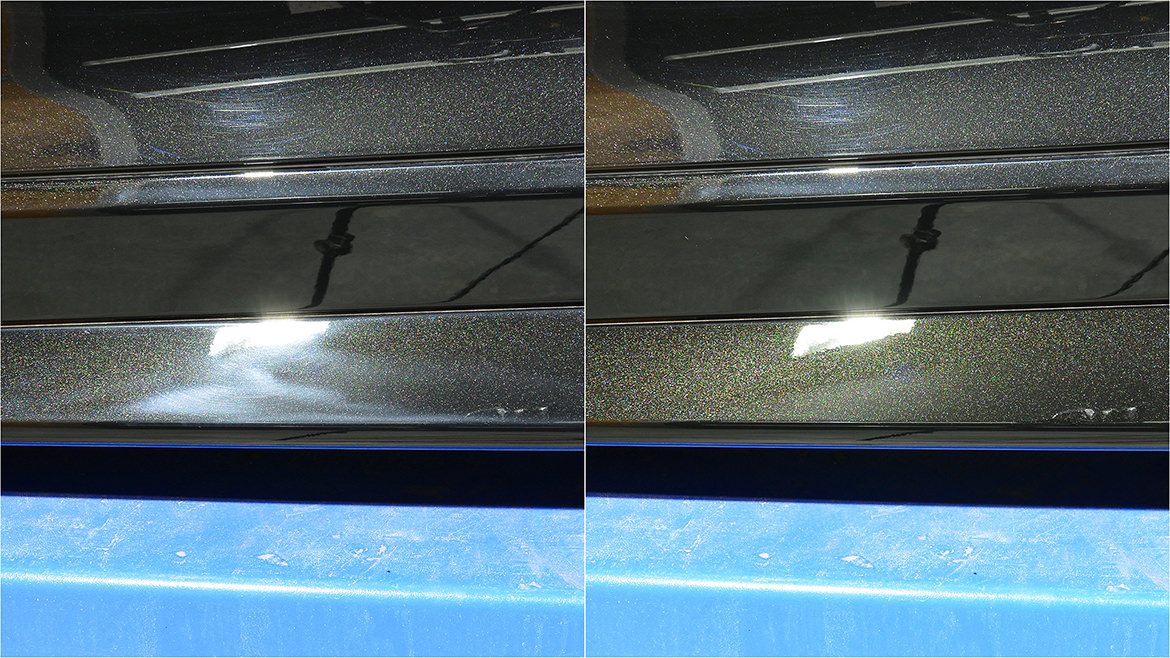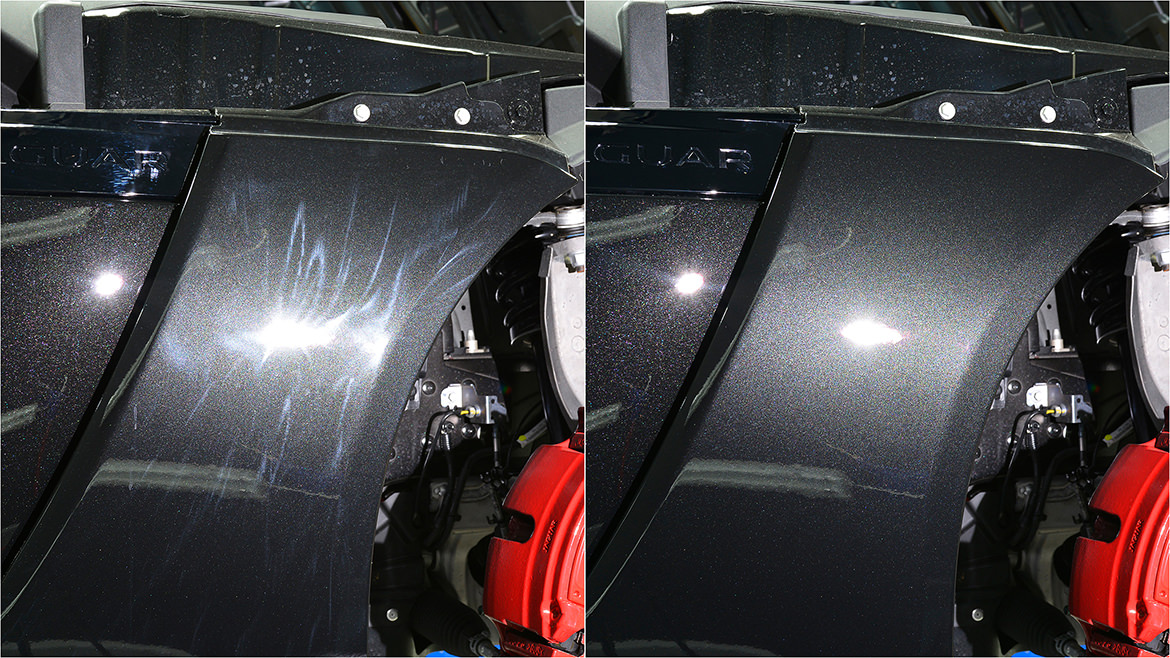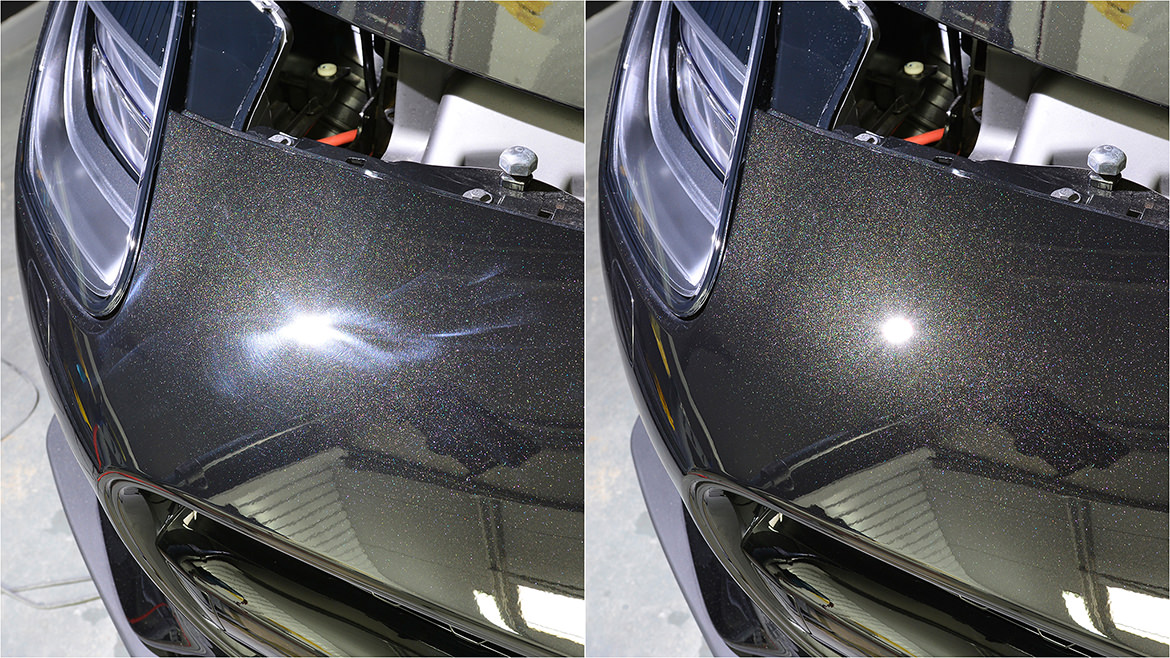 To seal the paintwork the customer chose Gtechniq CSL Black. This involves an initial layer of Gtechniq's most advanced and durable nanotechnology-based sealant. This sealant in itself offers a dual layer protection: the lower layer cures to a hardness of around 7h (on the pencil hardness scale) providing a flexible base. The upper layer cures to a hardness of around 9h, providing an incredibly tough surface resistant to both swirls and extremes of pH. In order to be fully effective Crystal Serum Light has to be applied in tightly controlled conditions but, once cured is very difficult to remove. For this reason Crystal Serum is available only as a service through Gtechniq Accredited Detailers and comes with a 5 year guarantee.
After Crystal Serum Light had cured, it was topped with Gtechniq EXv3 for extra level of protection and additional slickness.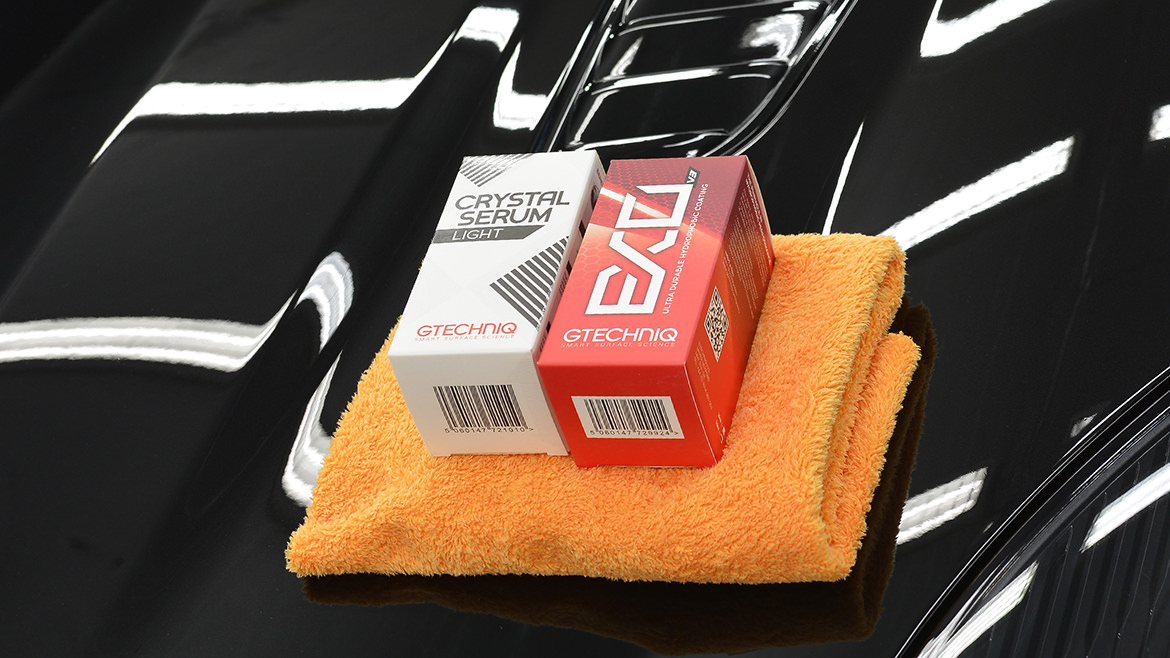 The glass was polished and then sealed with Gtechniq G1 ClearVision Smart Glass. This sealant forms a hydrophobic barrier which causes rain water to roll in to beads on contact which improves visibility in wet weather.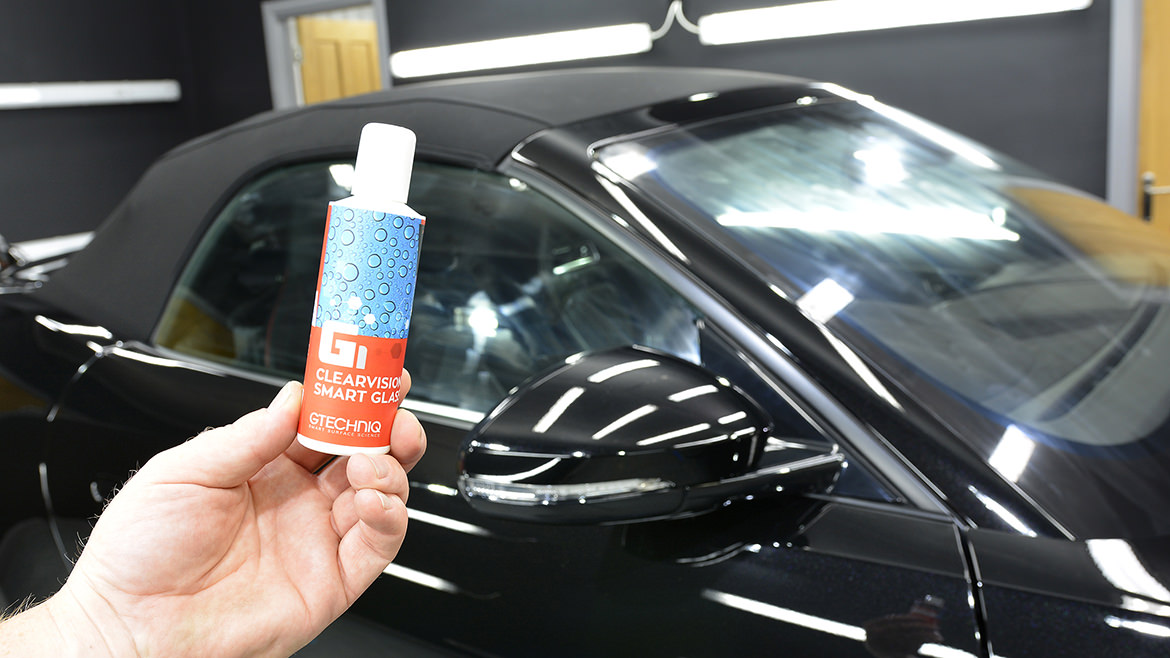 The fabric roof was protected with Gtechniq L1 Smart Fabric, this waterproof barrier helps to prevent the harmful deep penetration of road grime, salt, tree sap and bird droppings into the fibres of the soft top material and therefore helps to prolong the life of the fabric roof.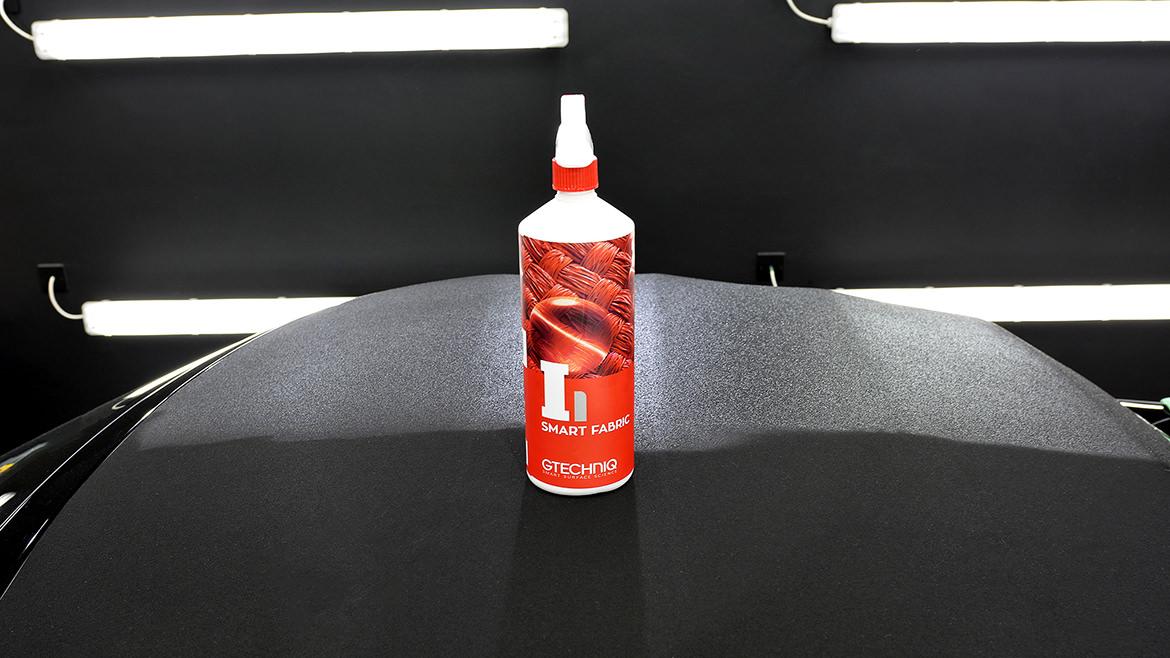 The brake calipers and exhaust tail pipes were sealed using Gtechniq C5 Alloy Wheel Armour, a nanotechnology-based coating resistant to high temperatures. Treated surfaces repel dirt, water, oils and inhibit the build-up of brake dust and fallout deposits, making them easier to maintain with the weekly wash.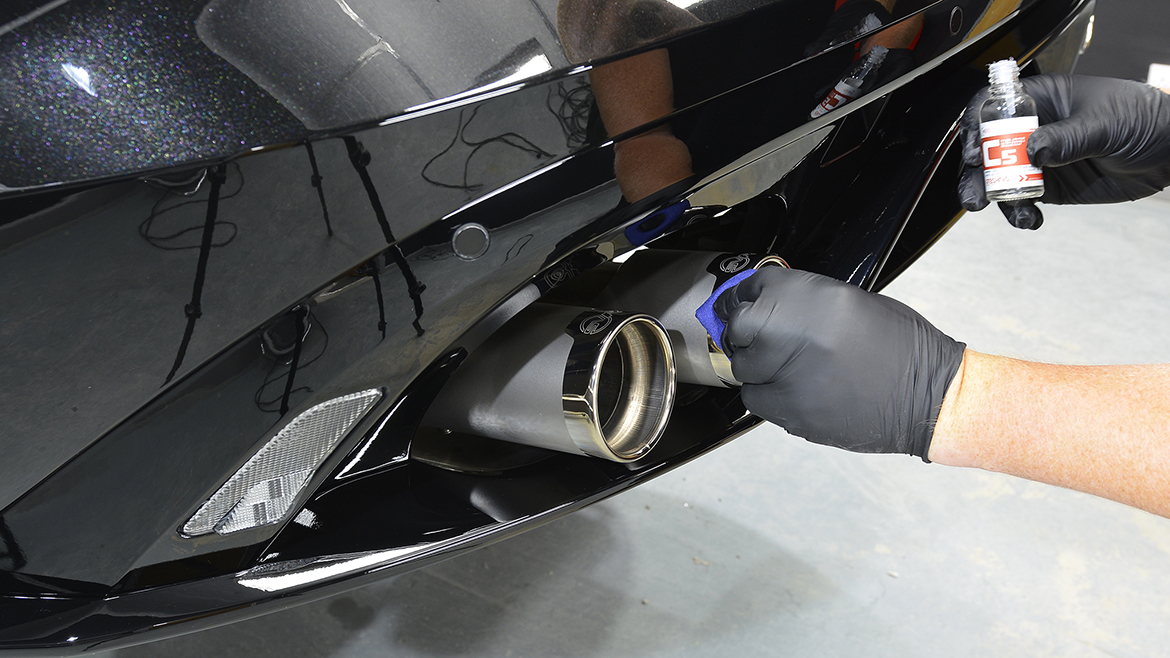 Interior was wiped down with Gtechniq Tri-Clean and then the leather surfaces were given two coats of L1 Leather Guard and L1 Smart Fabric being used on the carpets & mats.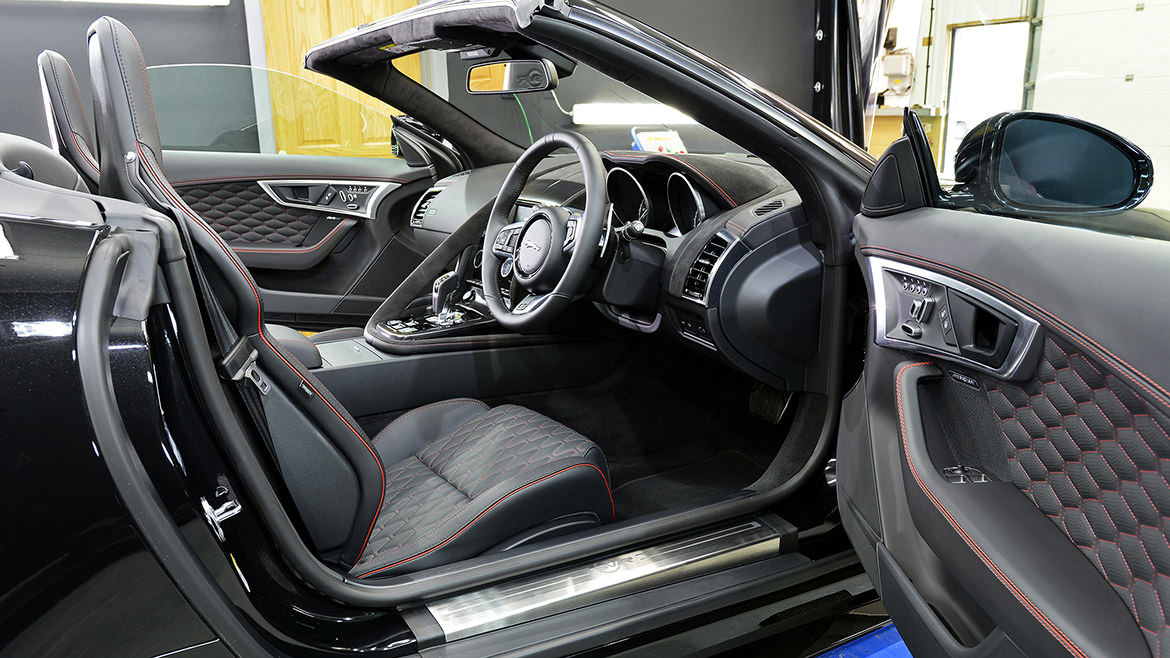 And the end result…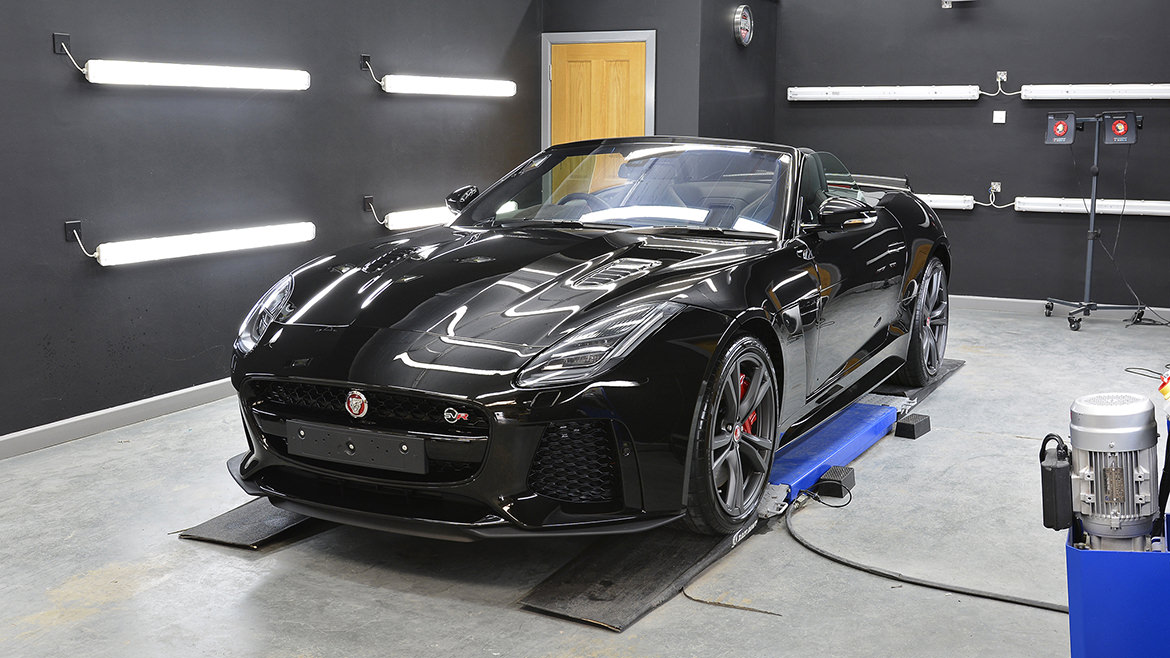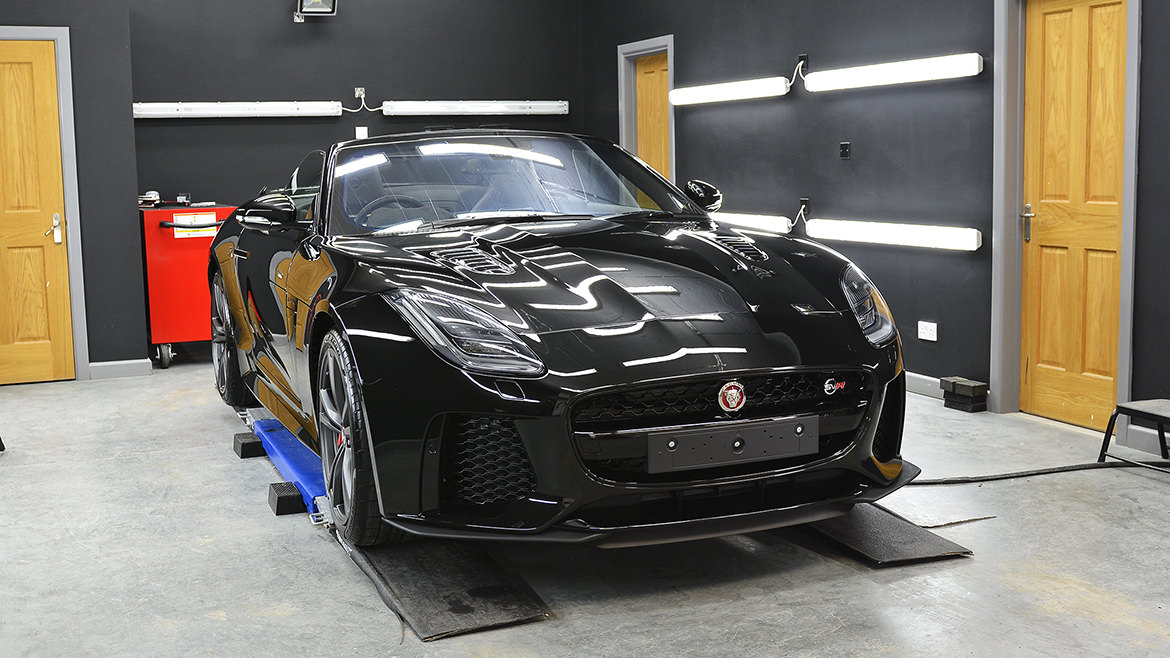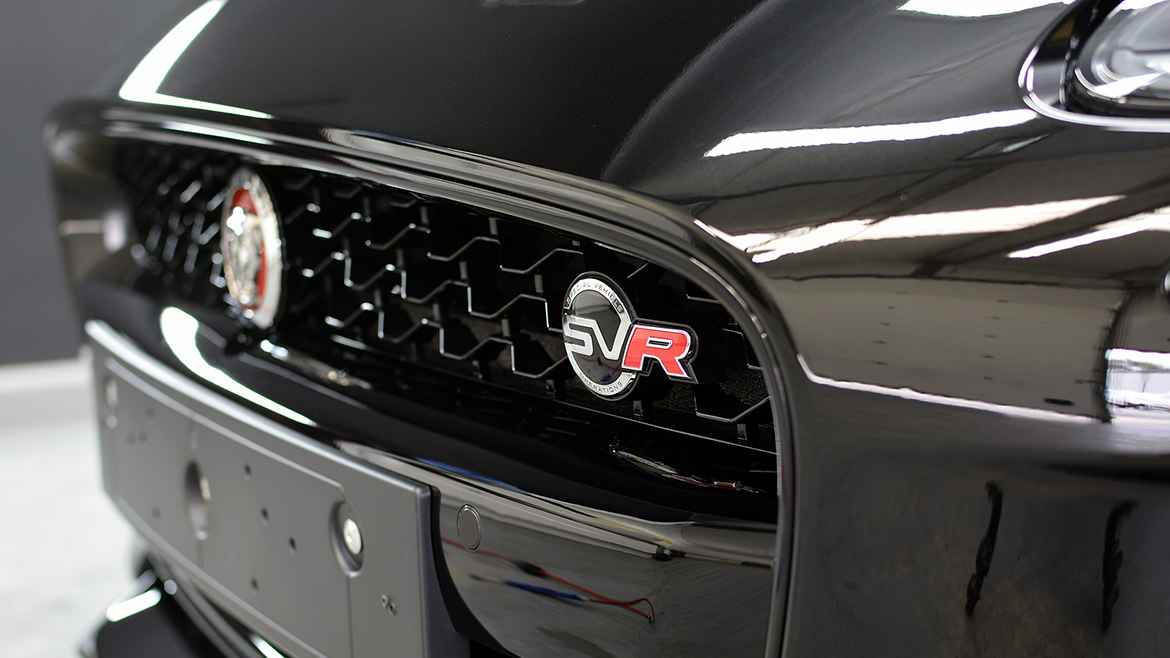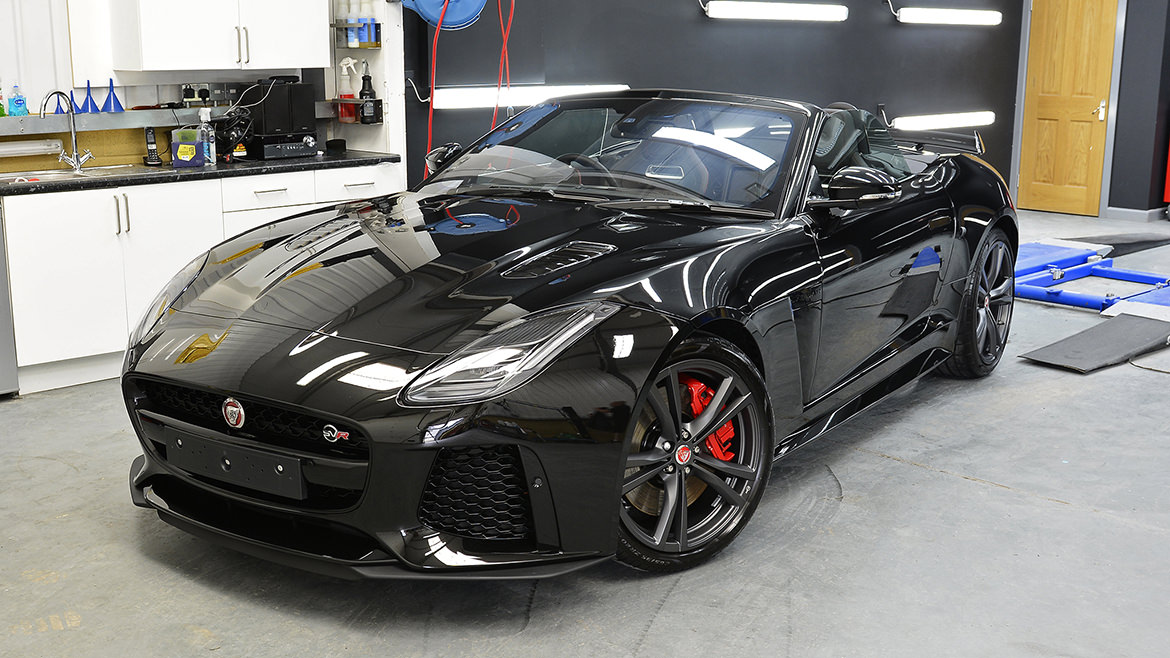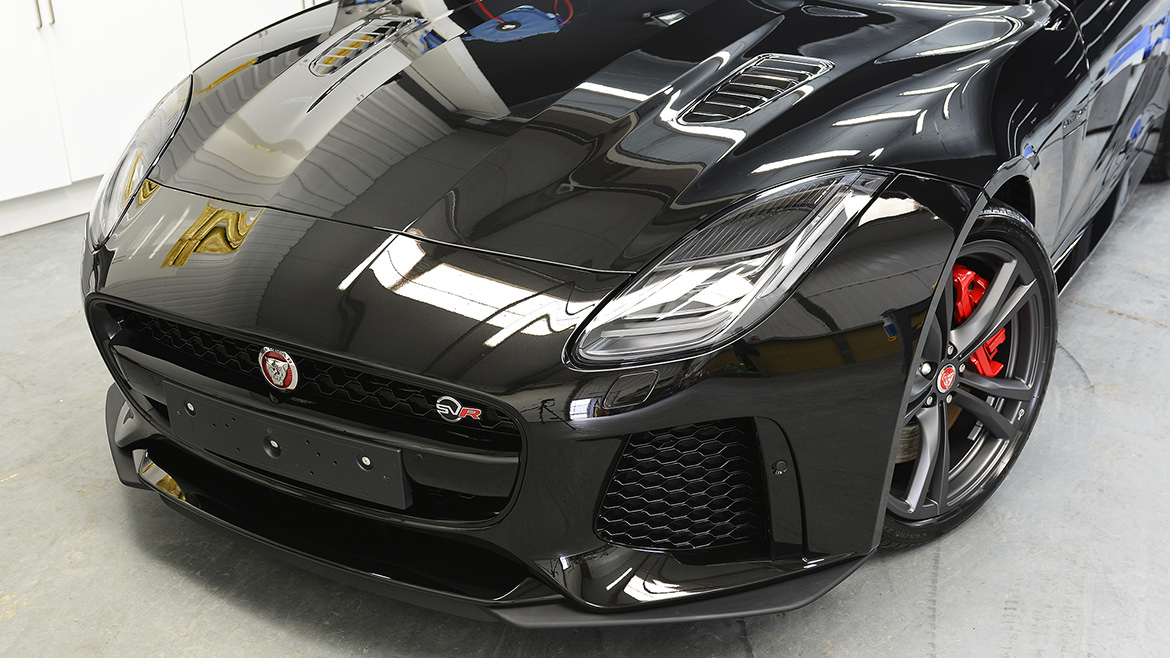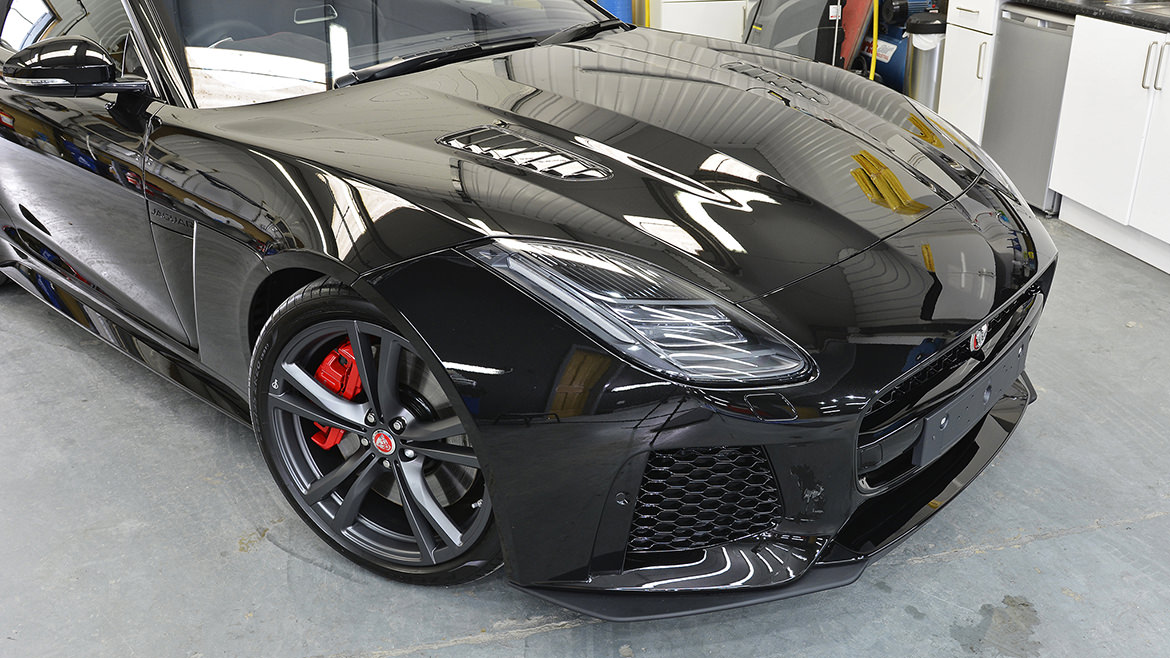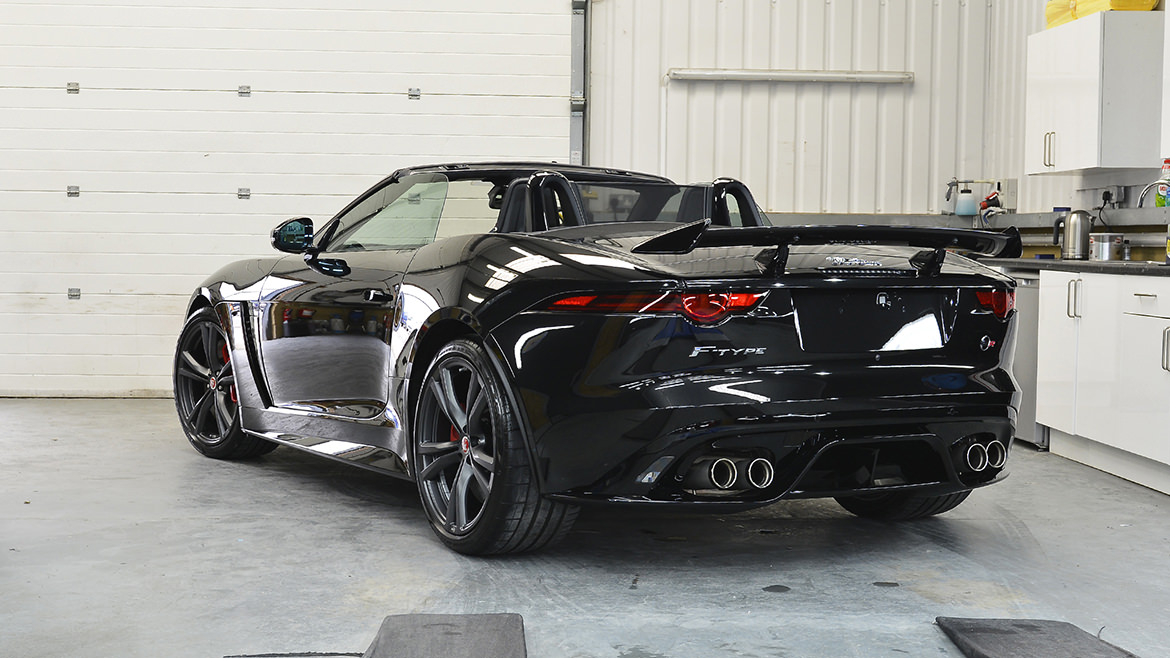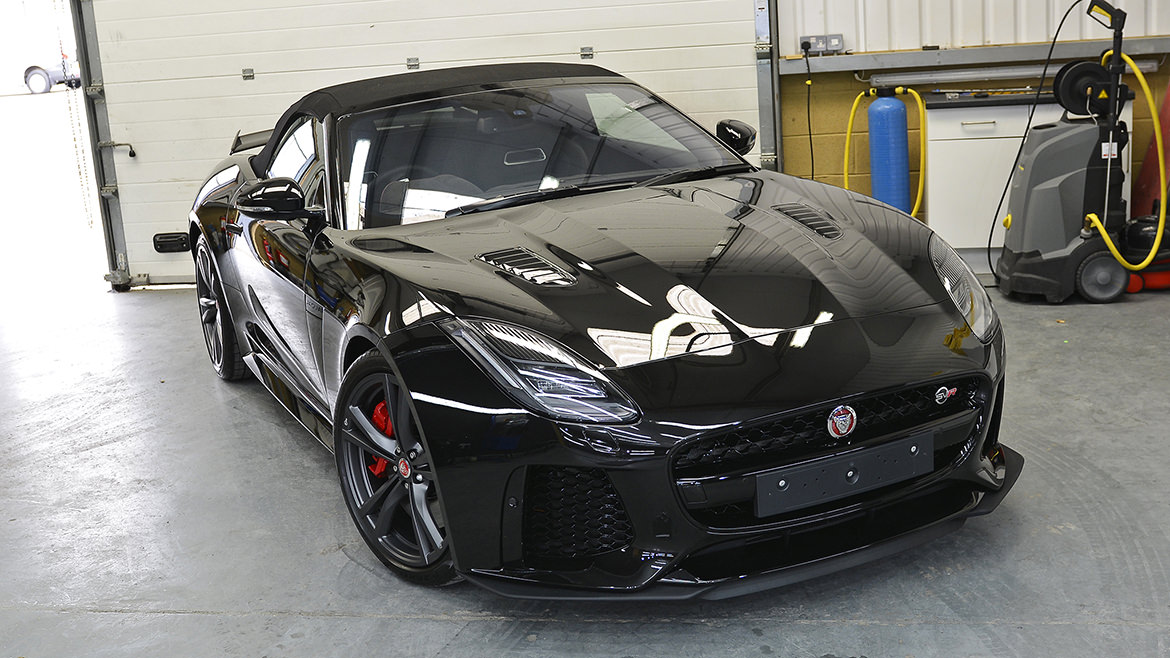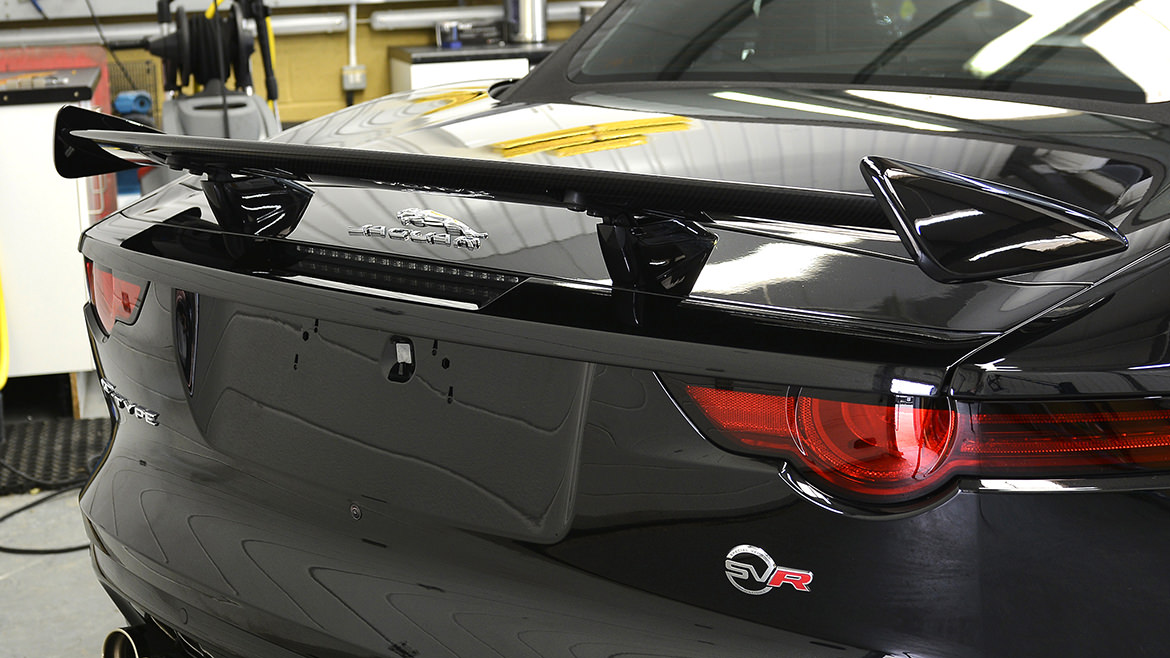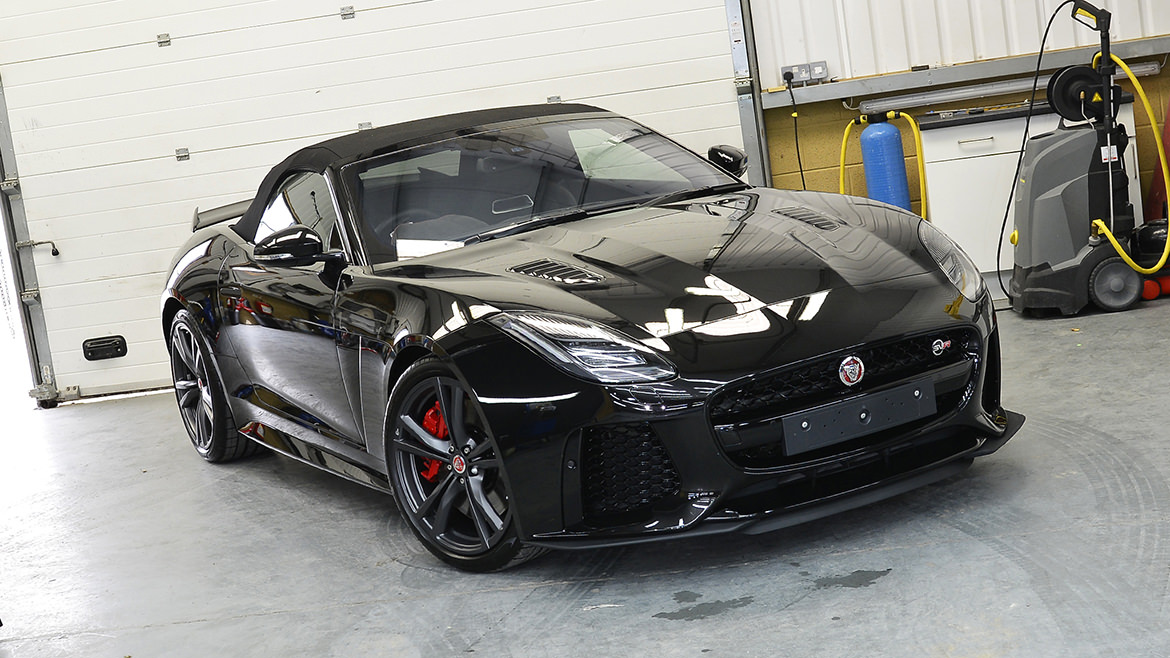 If you're an Jaguar SVR owner that wishes to have a similar level of detail performed by a highly skilled professional detailer please get in touch and we will gladly discuss options available.