The Model S is an all-electric five-door luxury hatchback designed and built by Tesla Motors in the USA. Instant torque and acceleration, quality interior materials, the bleeding edge of automotive technology, no more fill-ups at the petrol station and gorgeous lines make Model S's desirable to many car enthusiasts.
The owner of this 2015 Tesla Model S 85 was determined to protect his investment, so booked it in for a New Car Protection Treatment.
The treatment began with the car given a thorough wash, once rinsed the car was dried with soft clean microfibre drying towels and a Metro Master Blaster Blower, the paintwork was then inspected under a 3M Sun Gun and LED Spot Lights which revealed some light marring and holograms on most of the panels whilst some isolated areas had heavy swirling and etching.
The areas with the heavy swirling and etching were first hit with the Meguairs DA Microfibre System, the whole car was then machine polished using a Rupes polisher coupled with their yellow finishing pad and Sonax Perfect Finish Polish to leave a high gloss finish, free from defects.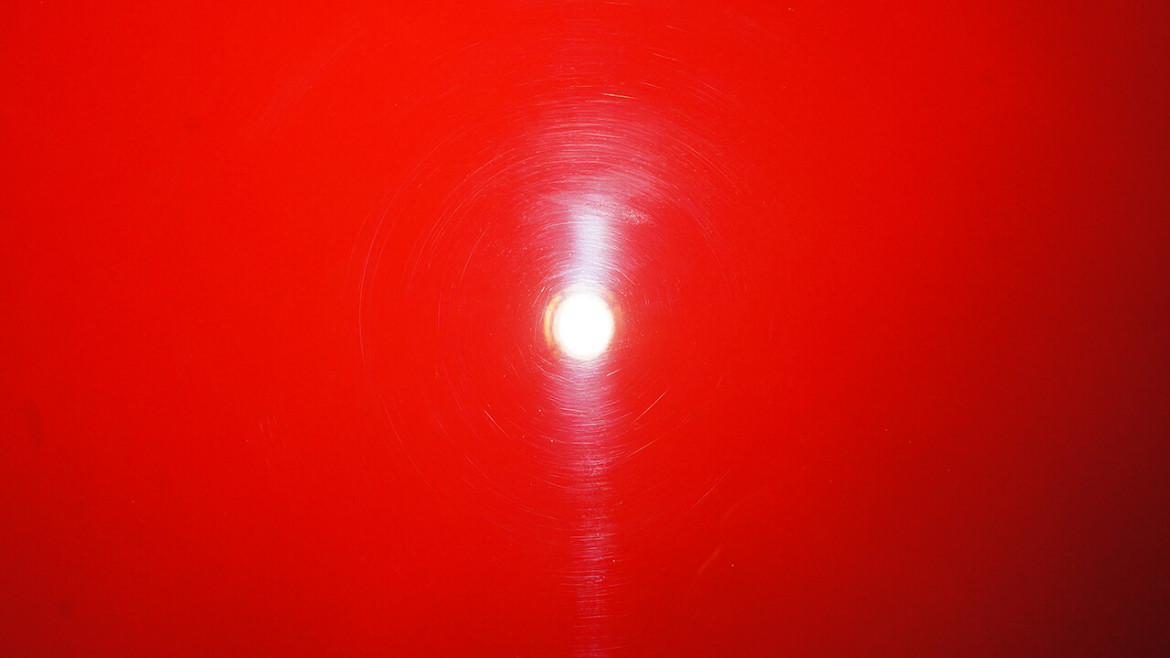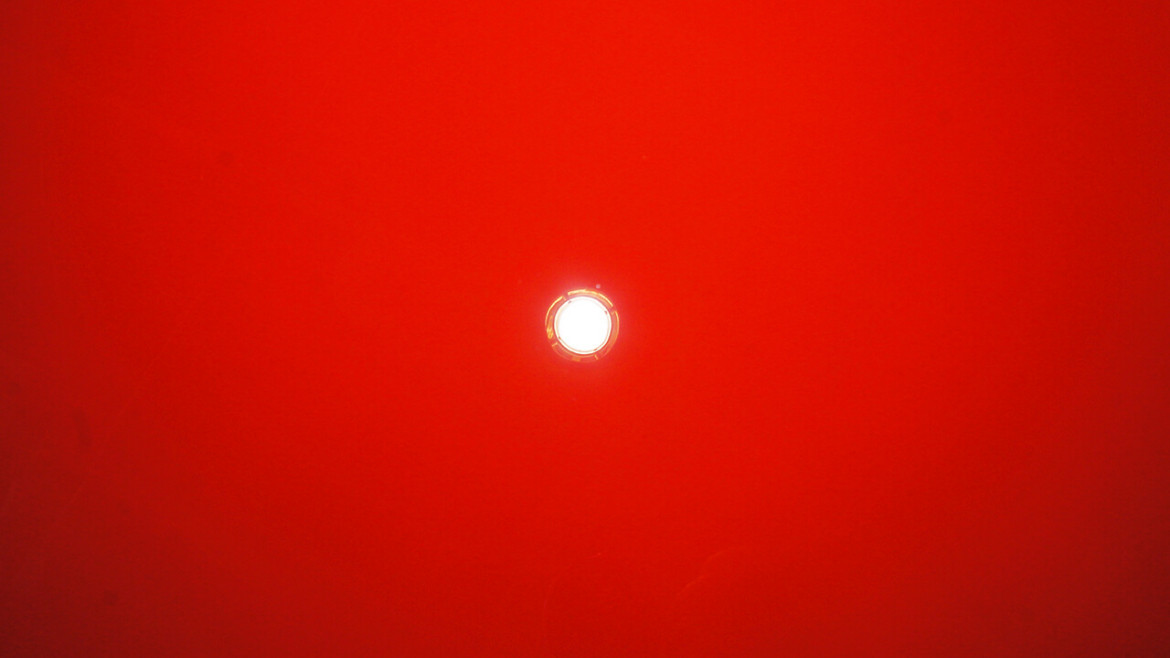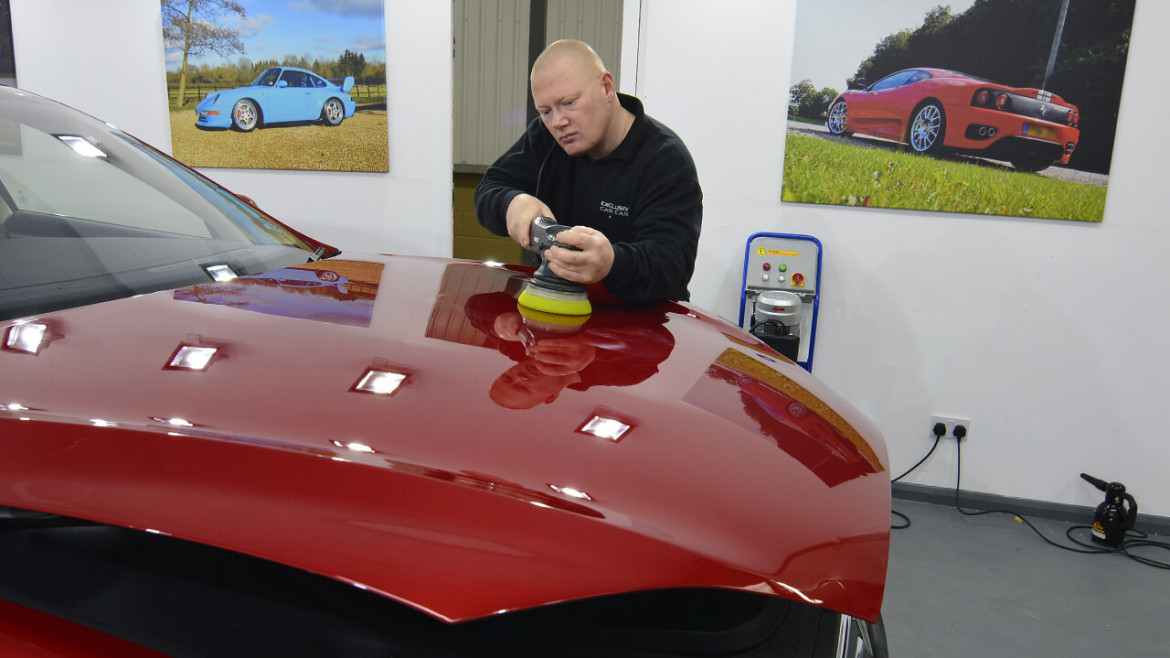 With the red paintwork now perfect and defect free it was wiped down with Spies Hecker 7010 to remove any traces of silicone and polish residue. This allows the sealant to form the highest number of bonds possible with the substrate, ensuring the maximum performance, longevity and durability of the sealant. On this occasion, Gtechniq CS Black (base layer of Crystal Serum topped with 2 coats of EXO) was selected as the sealant to protect the bodywork. Crystal Serum provides a tough, dual layer barrier which protects the substrate from swirls, fallout and UV as well as being virtually impervious to high and low pH chemicals.
The wheels were coated with Gtechniq C5 Alloy Wheel Armour which provides a barrier against brake dust and road grime build up and the tyres were dressed with Gtechniq T1.
The plastics and exterior trim were coated with Gtechniq C4 Permanent Trim Restorer. Unlike many trim protectors, the nanotechnology-based formulation of C4 means it does not wash away with the rain or during the weekly wash. Typically one application will provide up to 24 months protection from harsh chemicals, industrial and environmental fallout as well as UV fading.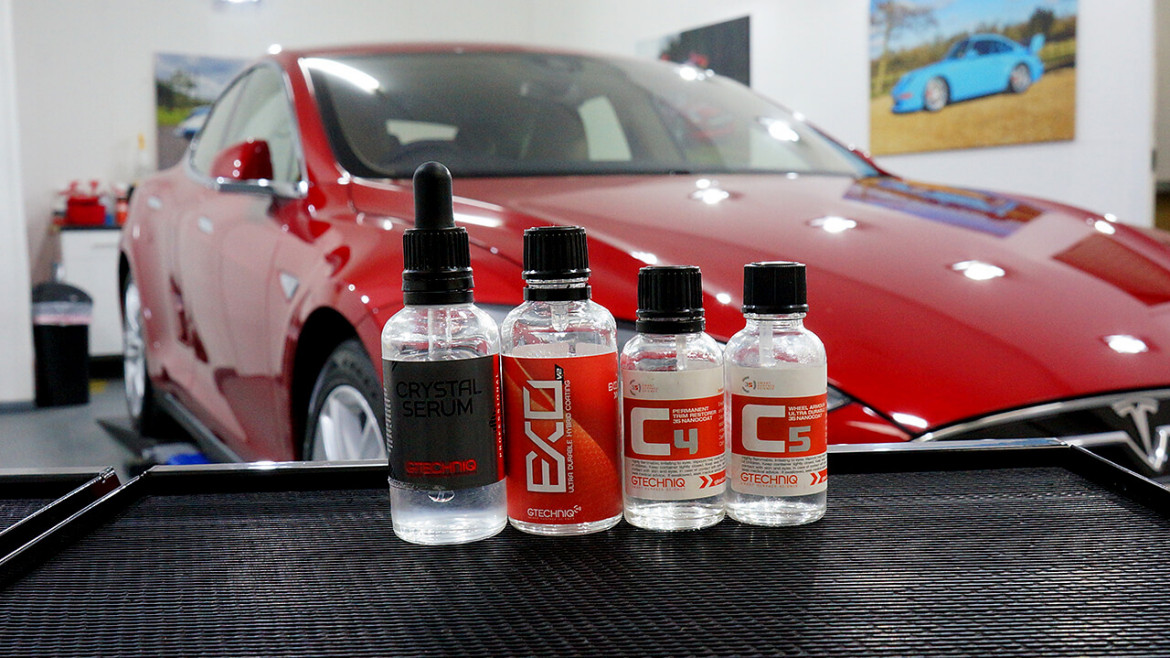 The windows were polished and then sealed using Gtechniq G1 ClearVision Smart Glass; a hydrophobic barrier which encourages rain water to bead and blow away when driving  in wet weather conditions.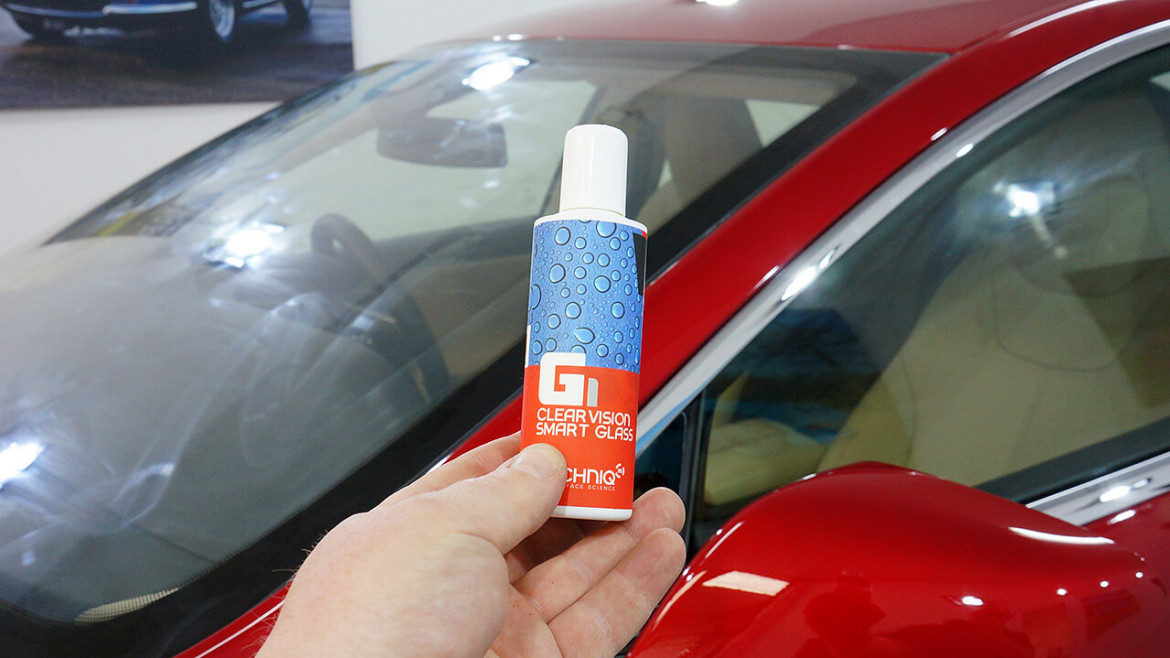 With the exterior of the Tesla completed I then concentrated on protecting the light coloured interior, although the car was only a few weeks old the leather was showing signs of dye transfer.
The seats were cleaned with LTT Auto Foam, a rich water based foam cleaner specifically formulated for deep cleaning auto leather. Once clean the seats were then given two coats of LTT Leather Guard Protector to protect against stains, spillages and dye transfer.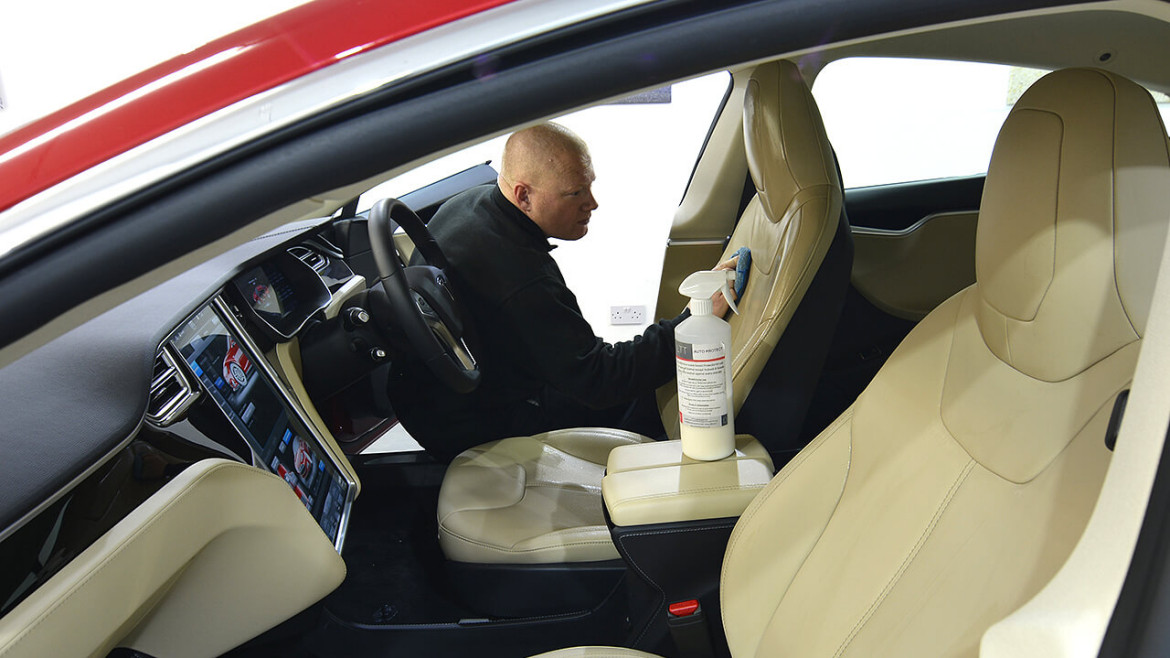 And here is a few shots of the 2015 Tesla Model S 85 finished.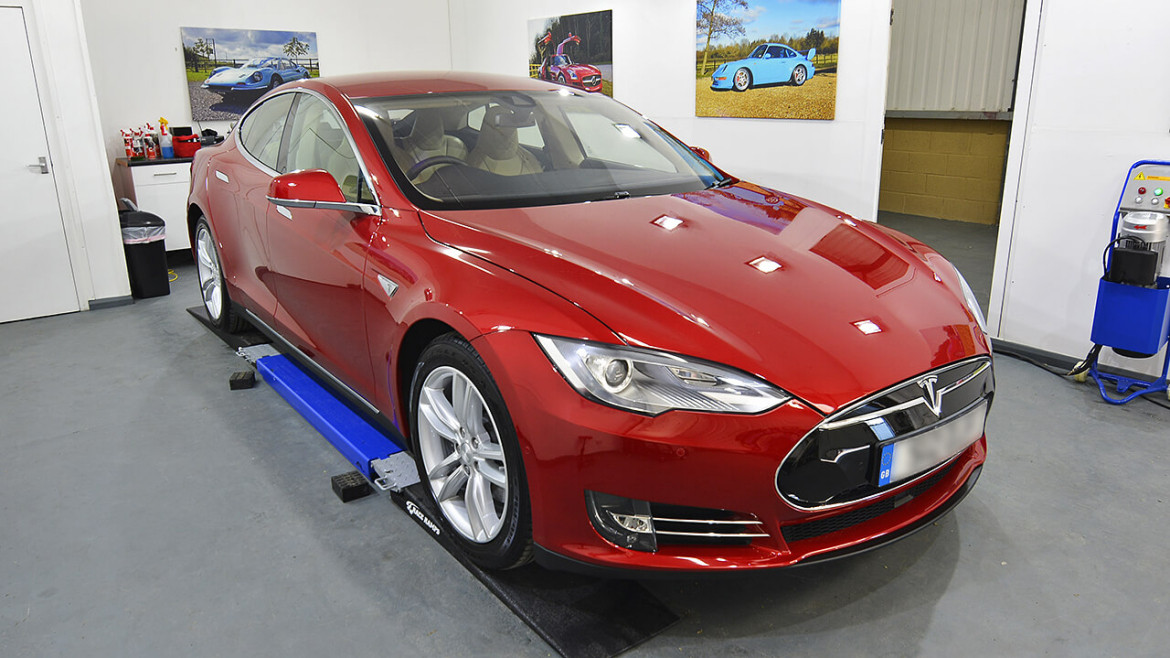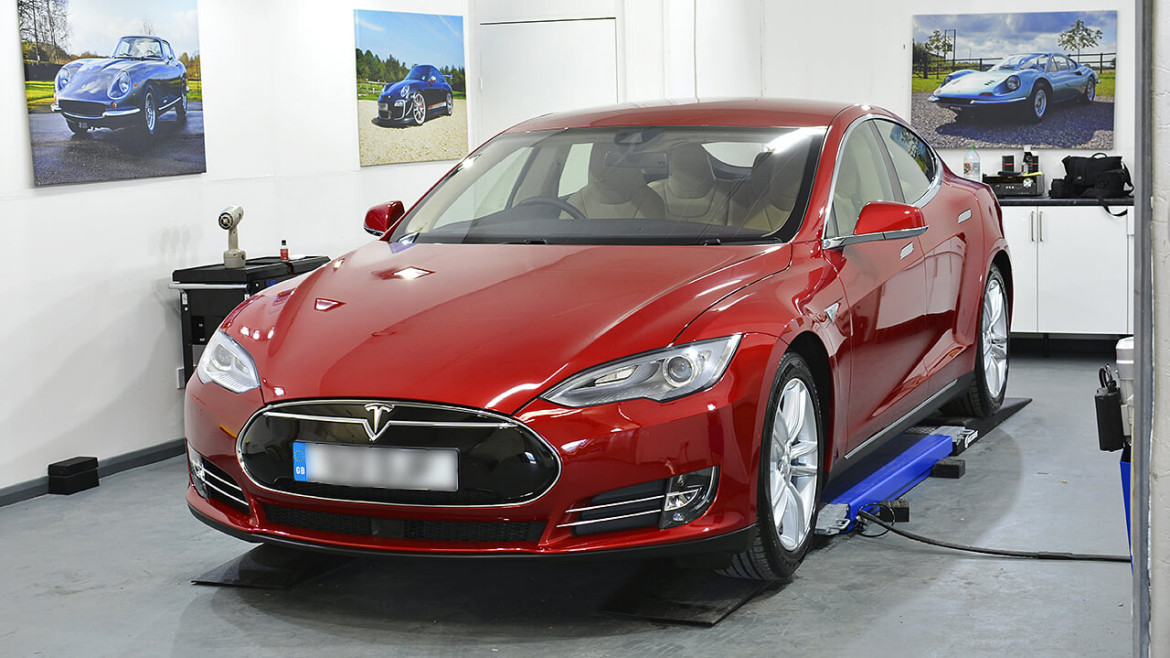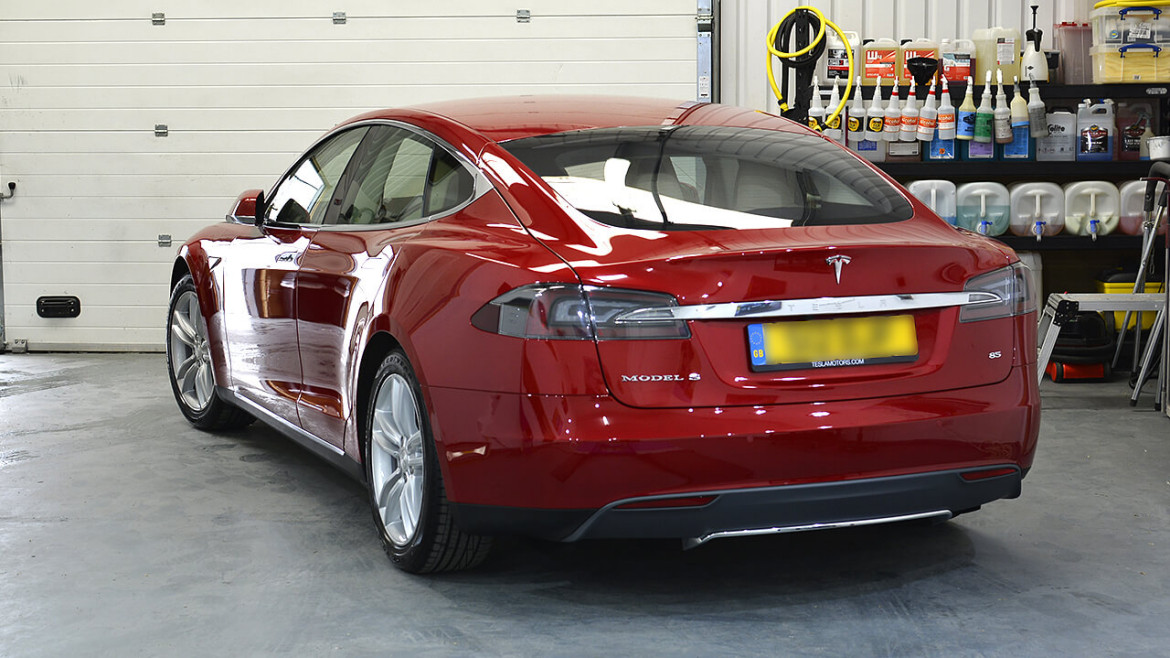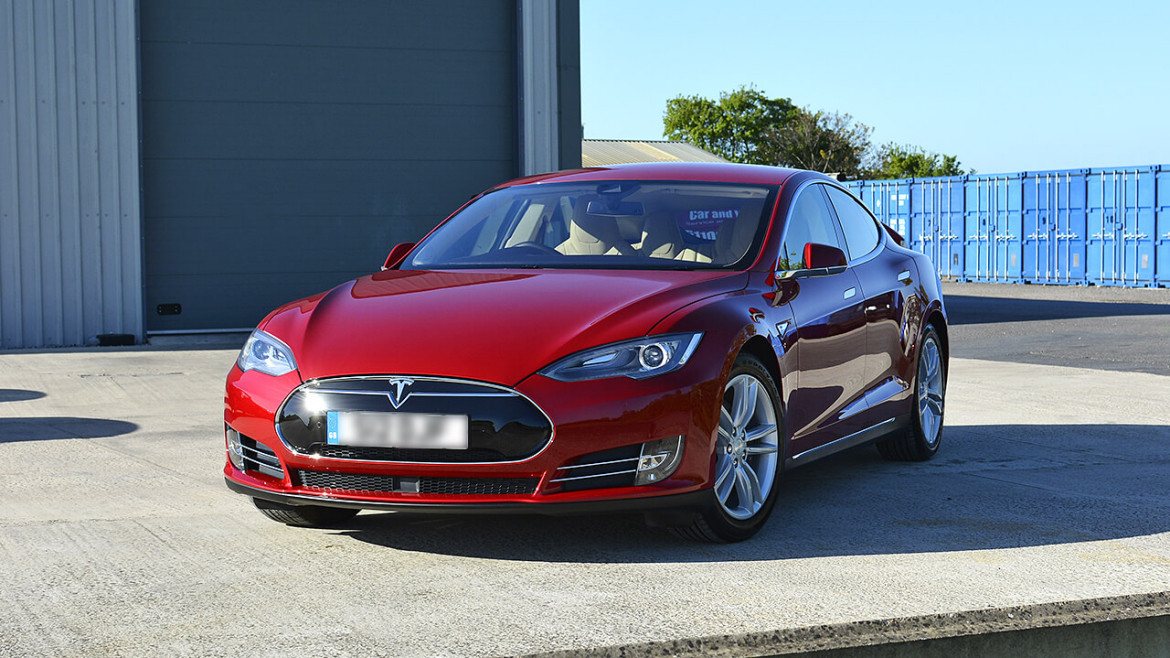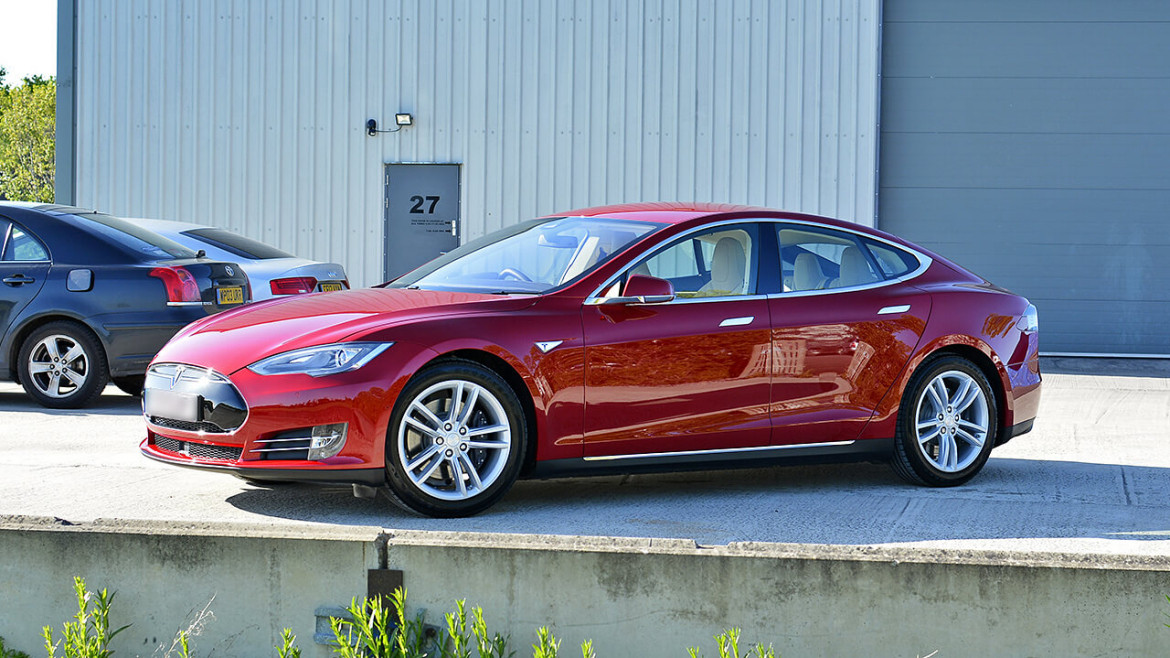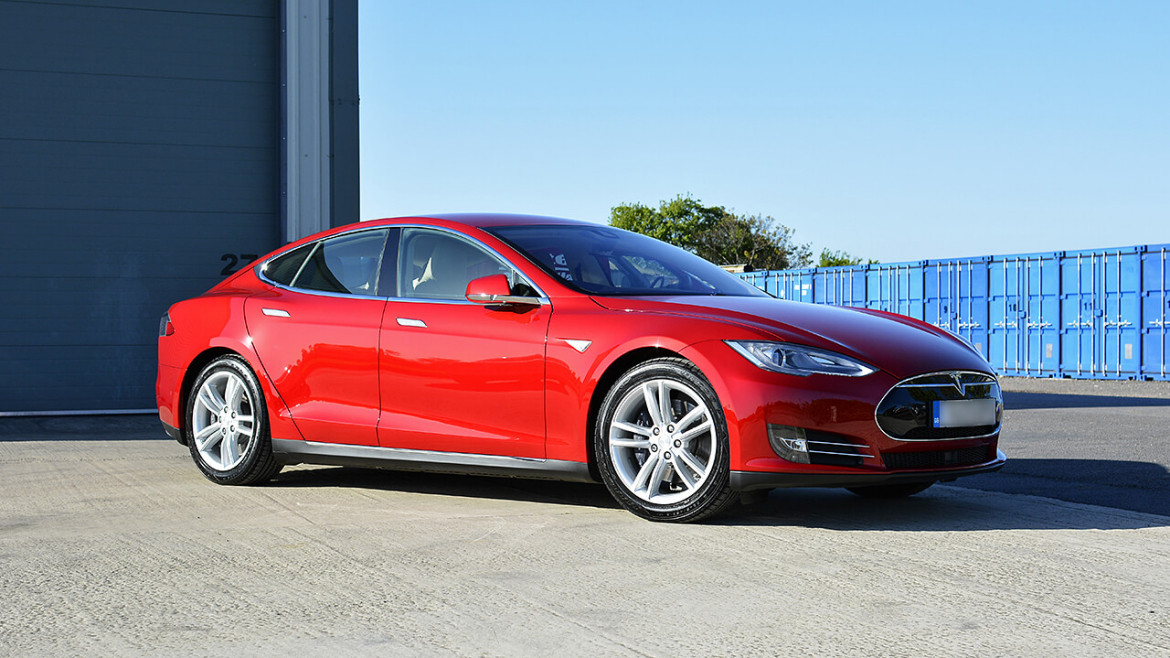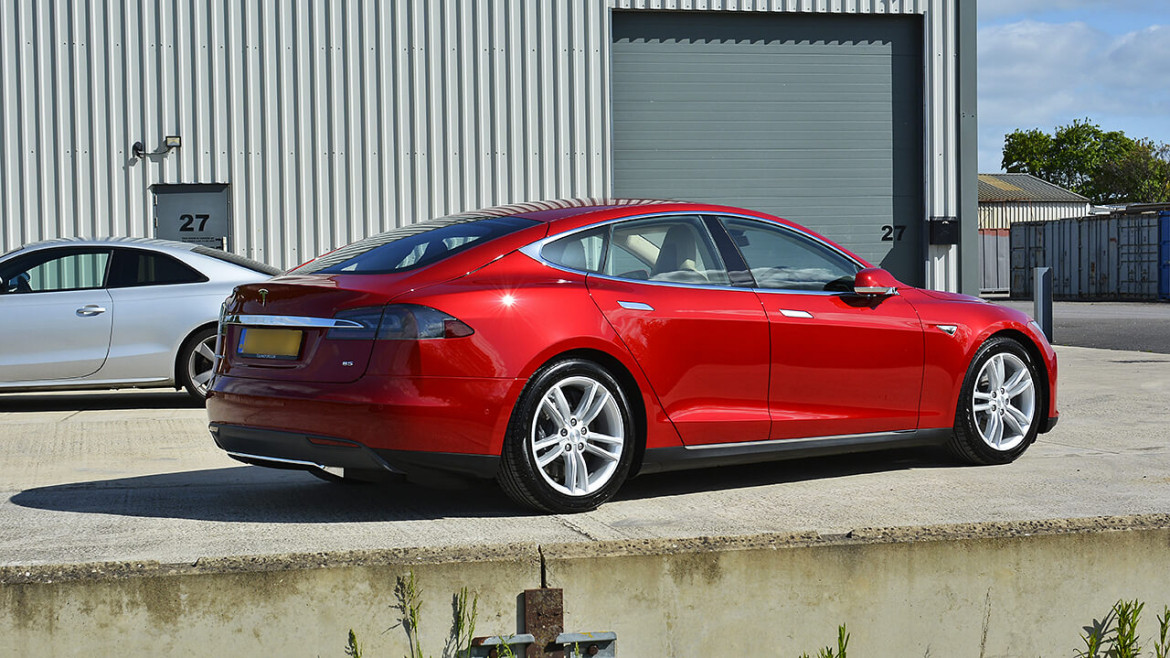 If your buying a new car or have just taken delivery of one why not book our New Car Protection Treatment.
Thanks for reading!!