The owner of this stunning Porsche 991 GT3 RS in Voodoo Blue wanted to give his new purchase the very best start to life and get it well protected from the elements so booked it in for our New Car Preparation & Protection Detail along with application of our self healing Paint Protection Film to some of the high impact areas of the car.
The owner had done a factory collection so the car had a fair amount of road grime and bug splatter from the journey so the cleaning process started with a pre-wash using foam to soften the bonded contaminates and remove the larger particles of dirt.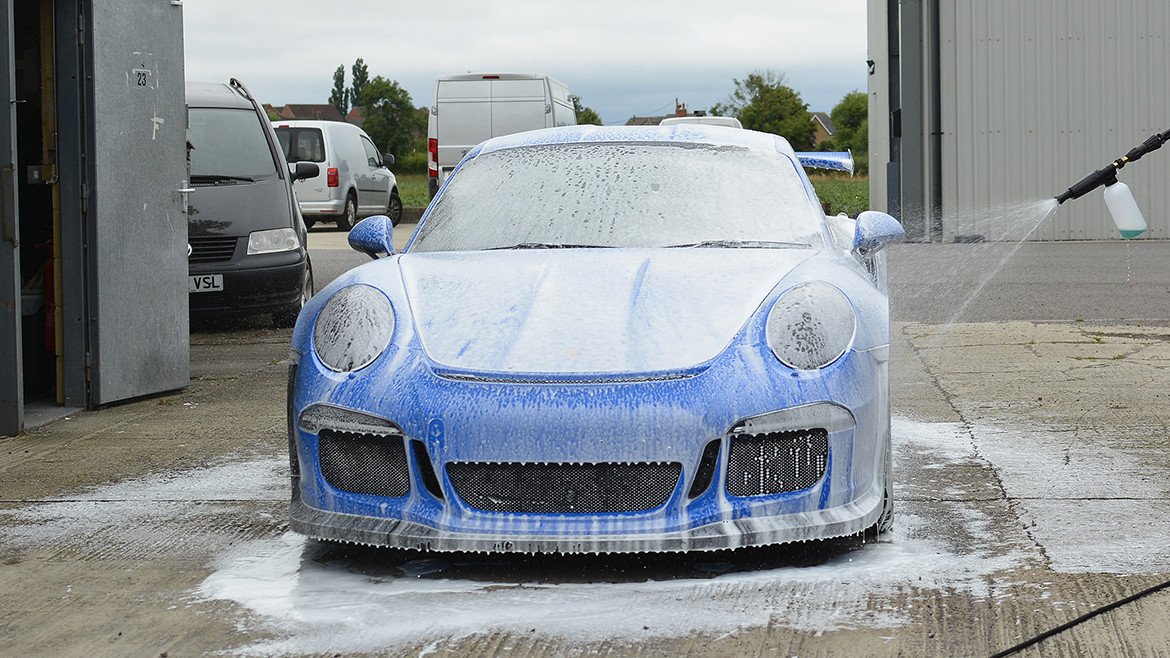 The wheels were cleaned with a pH neutral, water-based wheel cleaner and tyres scrubbed with Britemax Grime Out.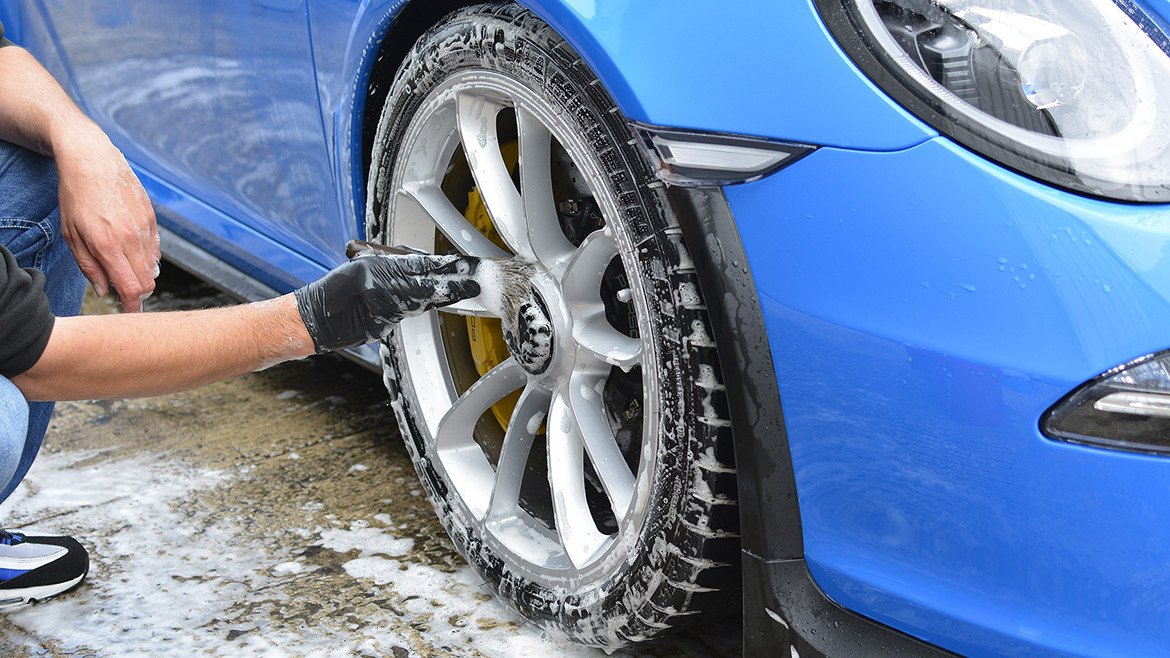 The RS was carefully washed using a Gtechniq Wash Mitt and Gtechniq G-Wash shampoo.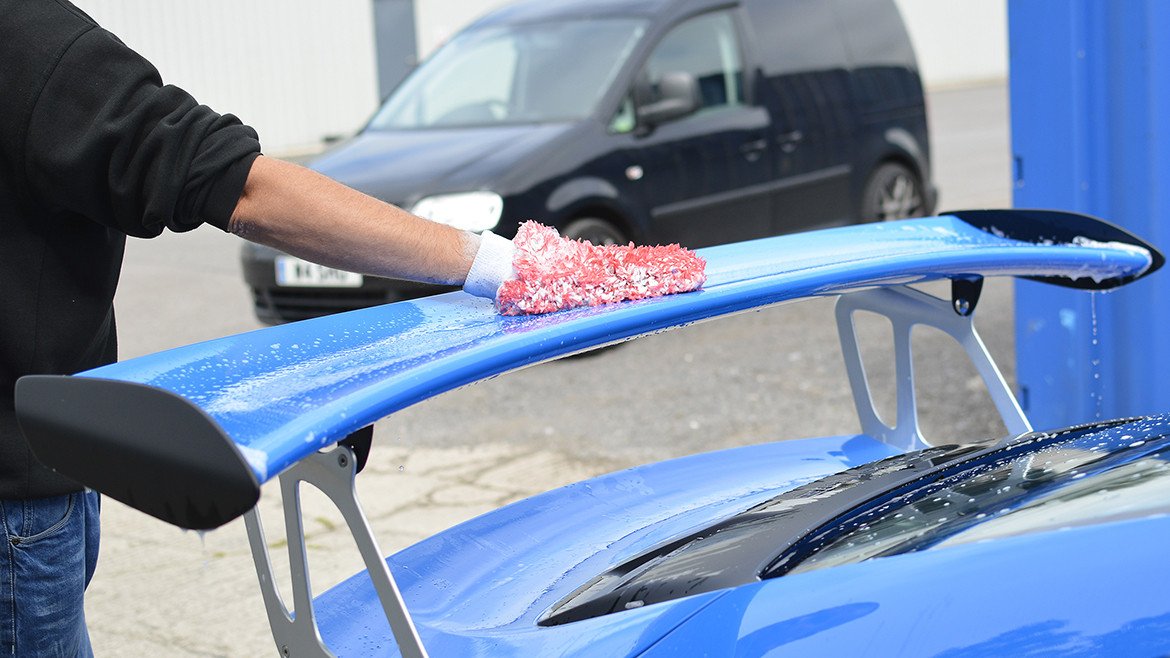 Gtechniq W6 Iron & General Fallout Remover applied which acts on bonded iron particles.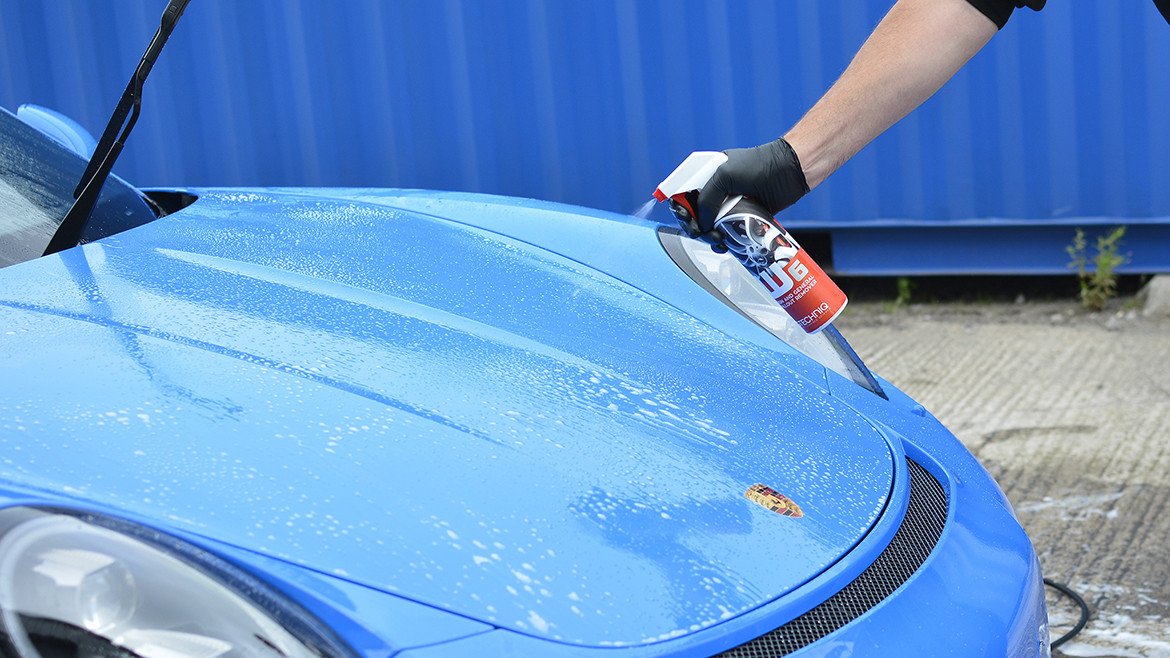 With the vehicle washed the paintwork was then inspected with different light sources which showed severe buffer trails, holograms and DA sanding marks from where the factory had flattened the paintwork and then didn't spend enough time fully polishing the paintwork.
Before starting the two stage machine polishing process, paint measurements were taken and the next step then was to settle on a polish and pad combination that would remove as much defects as possible whilst also removing as little clear coat as possible.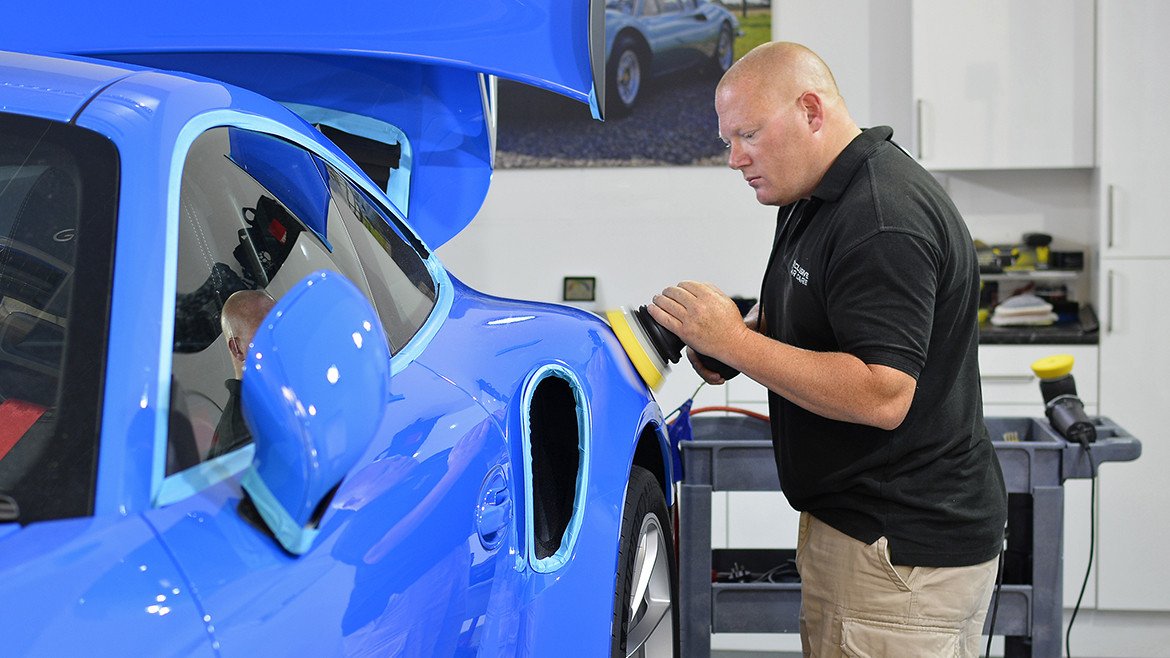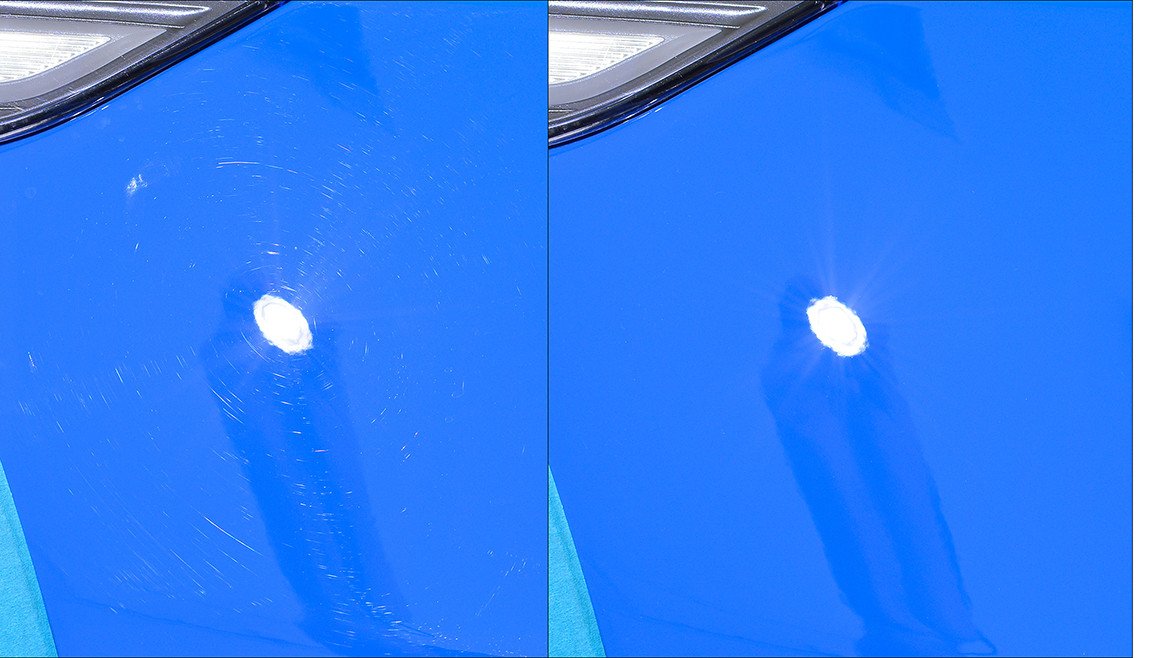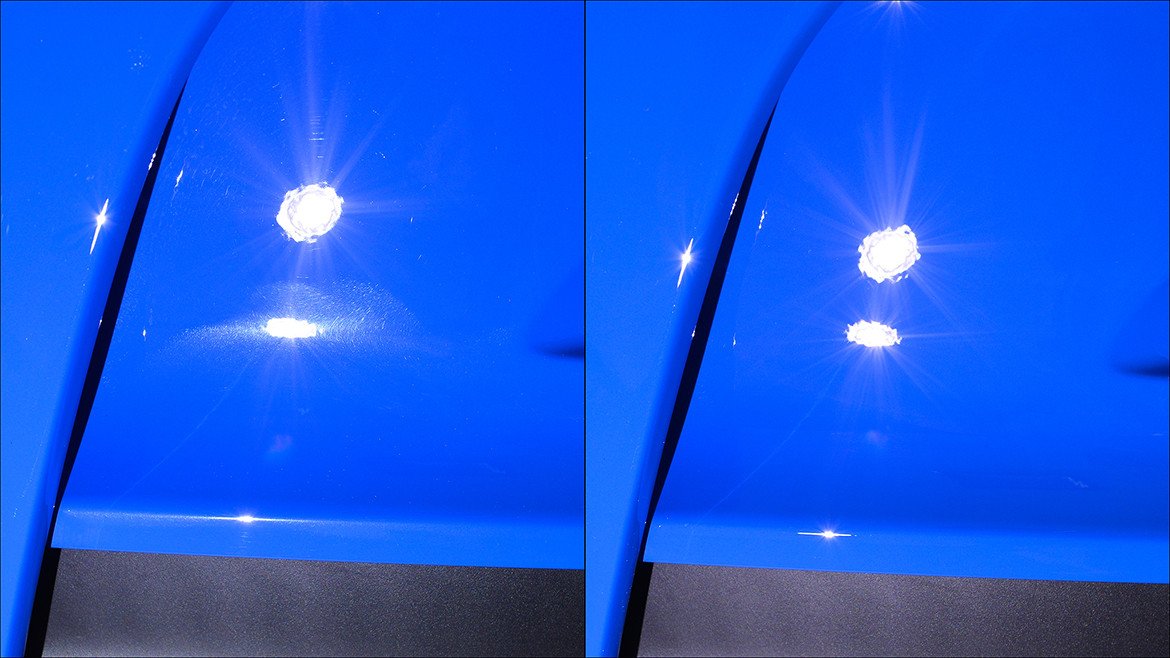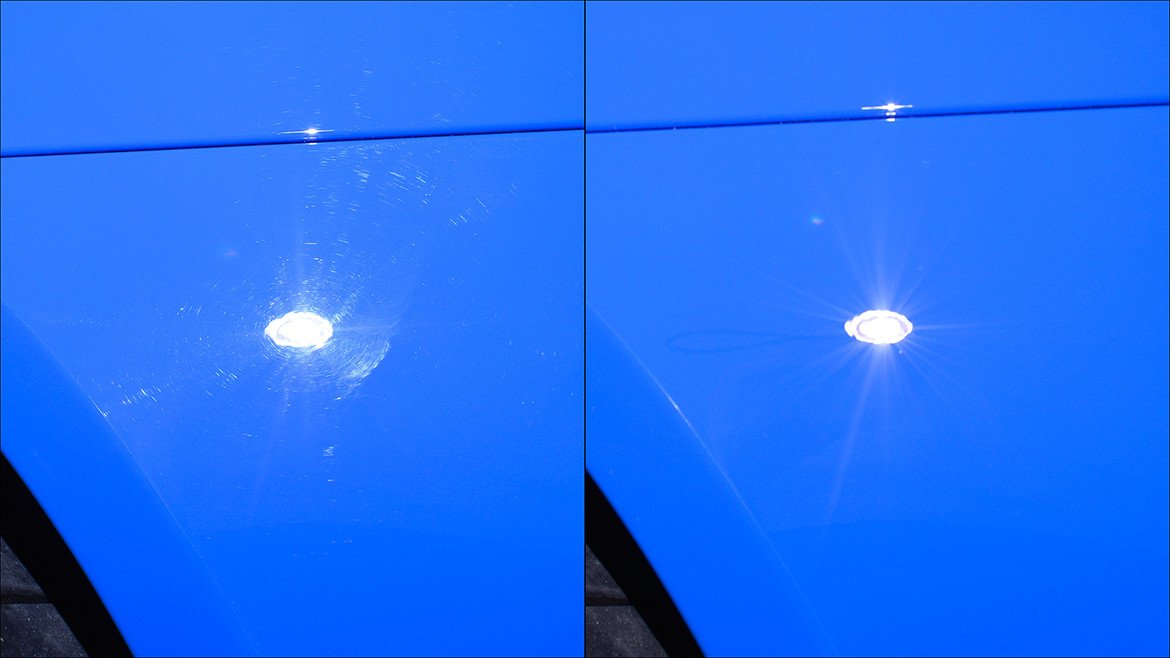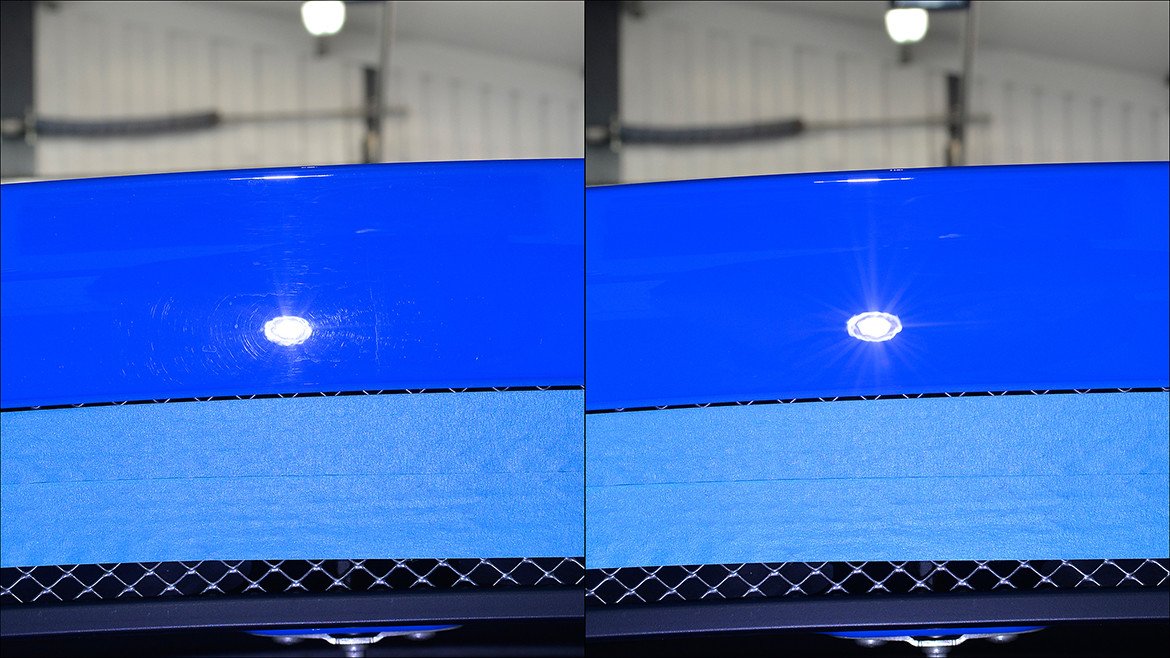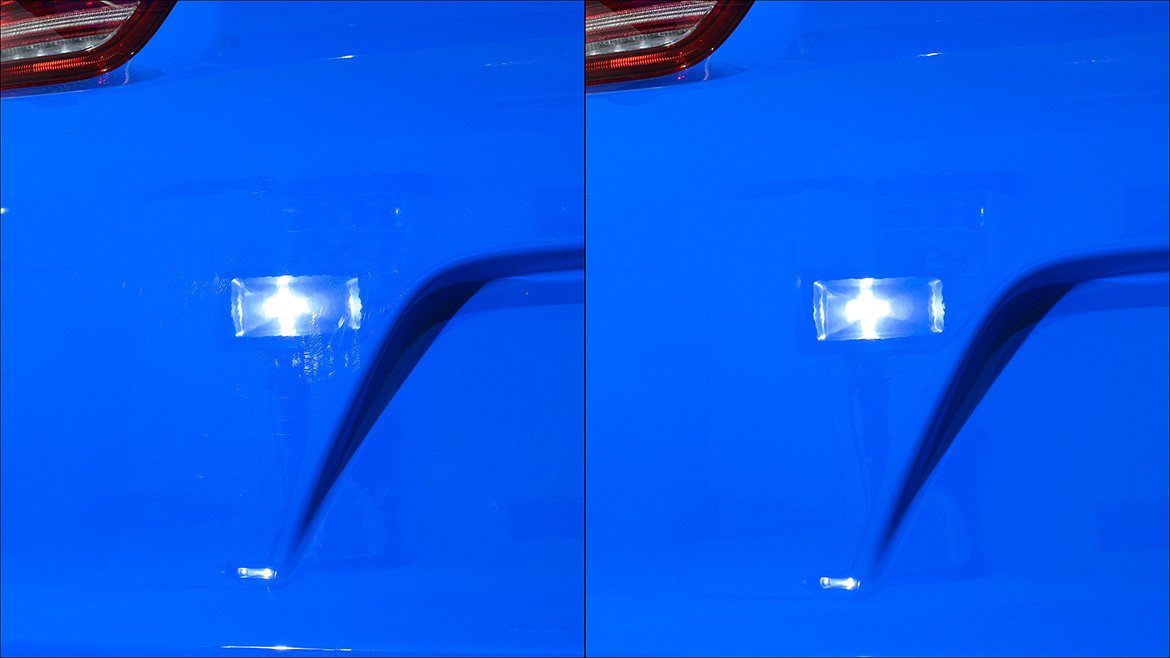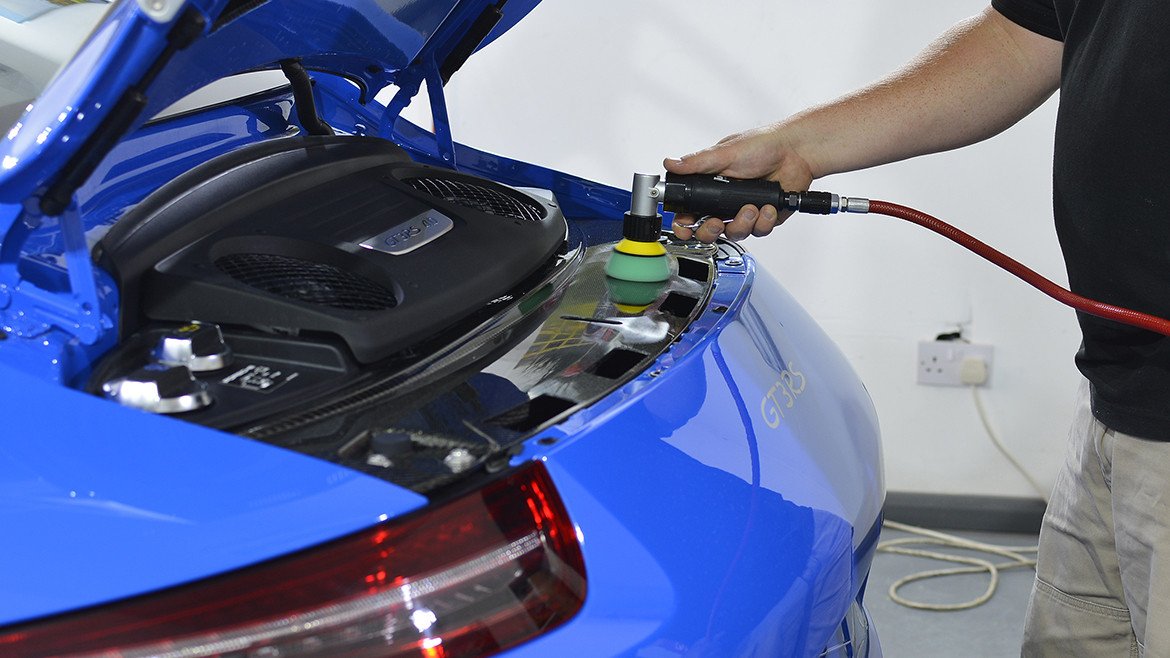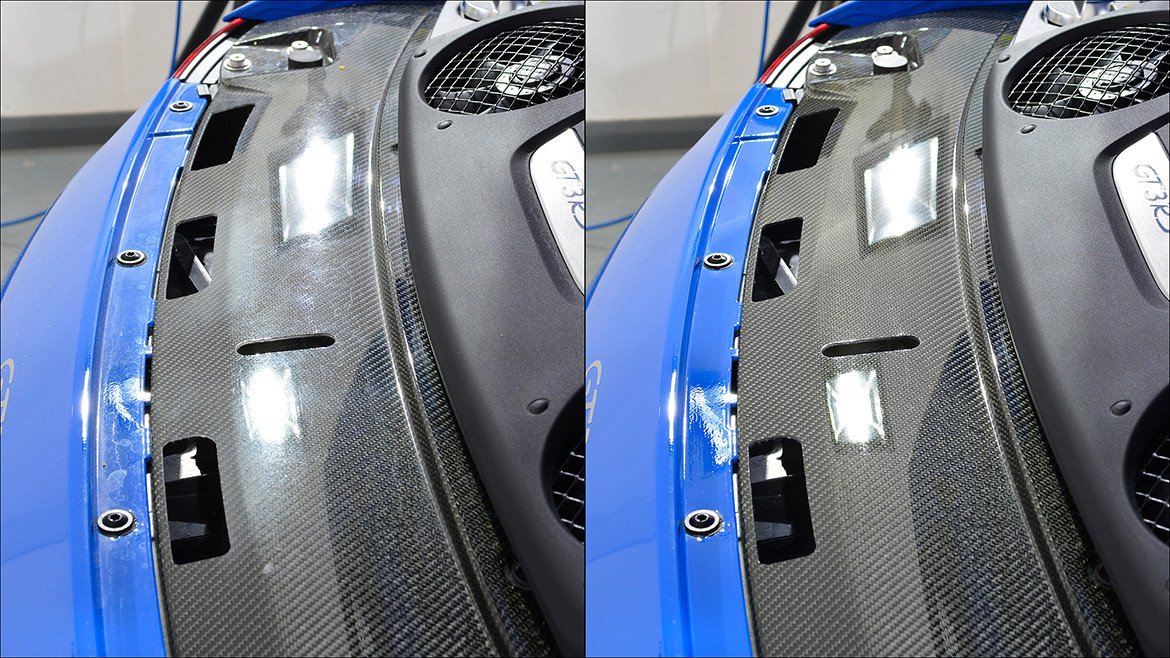 The wheels and brake calipers were coated with Gtechniq C5 Alloy Wheel Armour. This coating bonds with the wheels surface to provide comprehensive protection from road grime and brake dust build-up and makes cleaning easier and negates the requirement for strong acid or alkaline-based cleaners.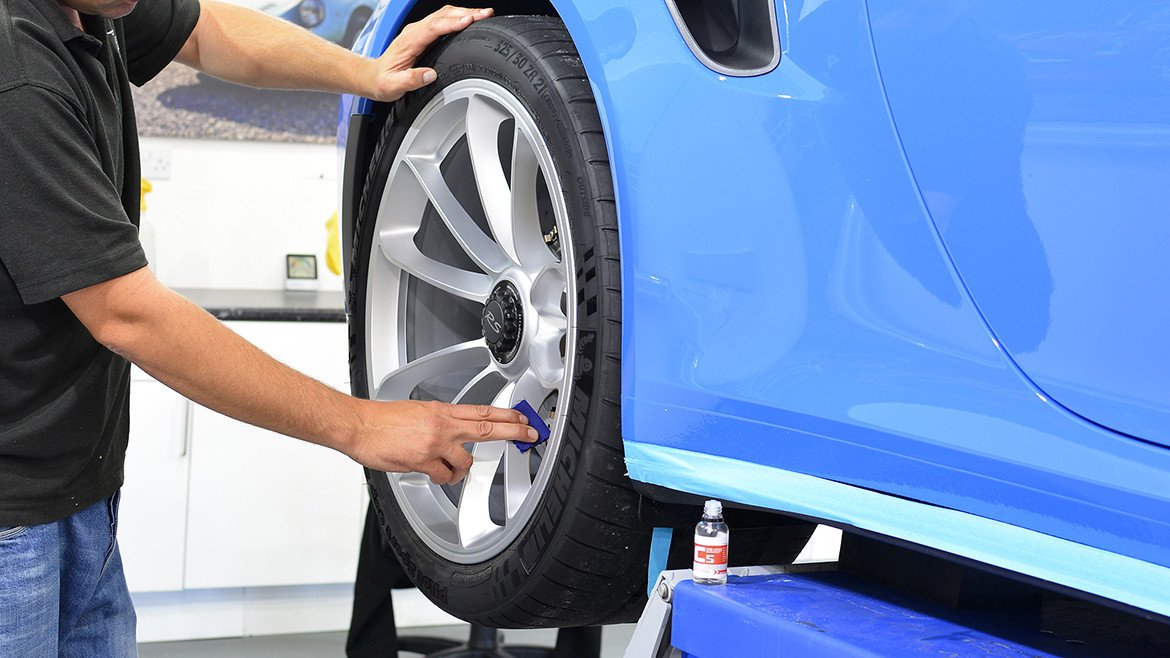 Paint Protection – Porsche 991 GT3 RS
With the voodoo blue paintwork now free of blemishes and swirls it was then time to apply some paint protection film to some areas of the Porsche. The customer requested we protect the bonnet, bumper, front wings, side skirts, A-pillars and side mirrors with paint protection film to protect these vulnerable areas from stone chips and other minor abrasions.
All patterns are computer cut in house using a Graphtec FC8600-160 cutting plotter. This top of the line 64″ plotter cuts the design pattern out of the paint protection film roll, once all cutting is finished we then remove any unnecessary excess film leaving a precision computer cut pattern.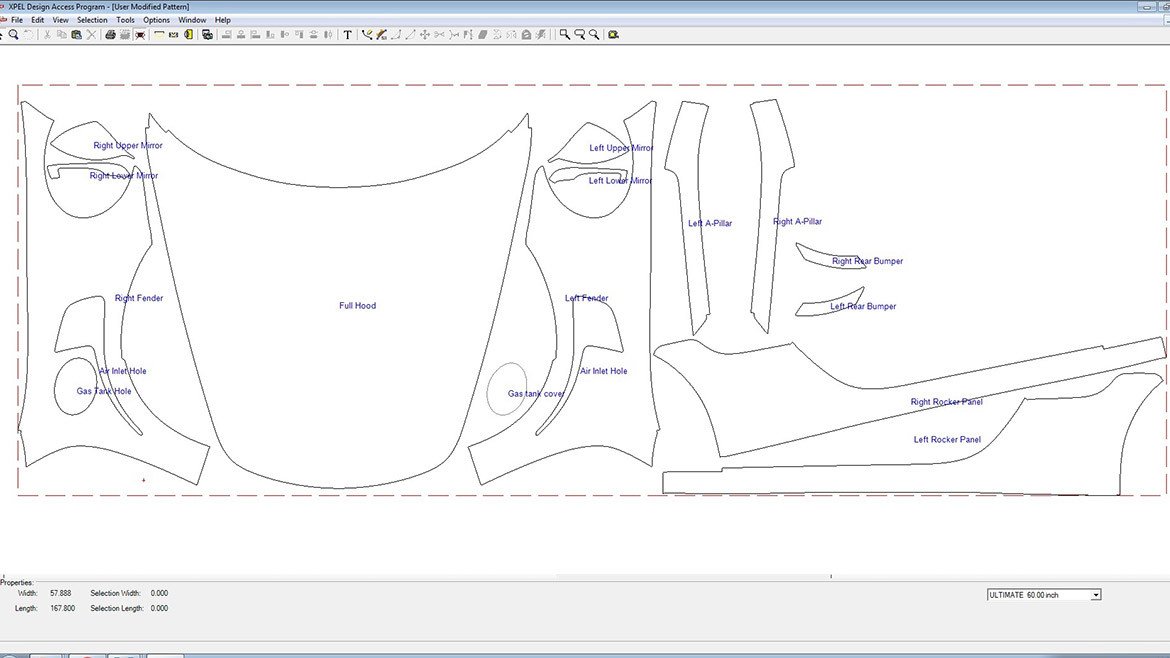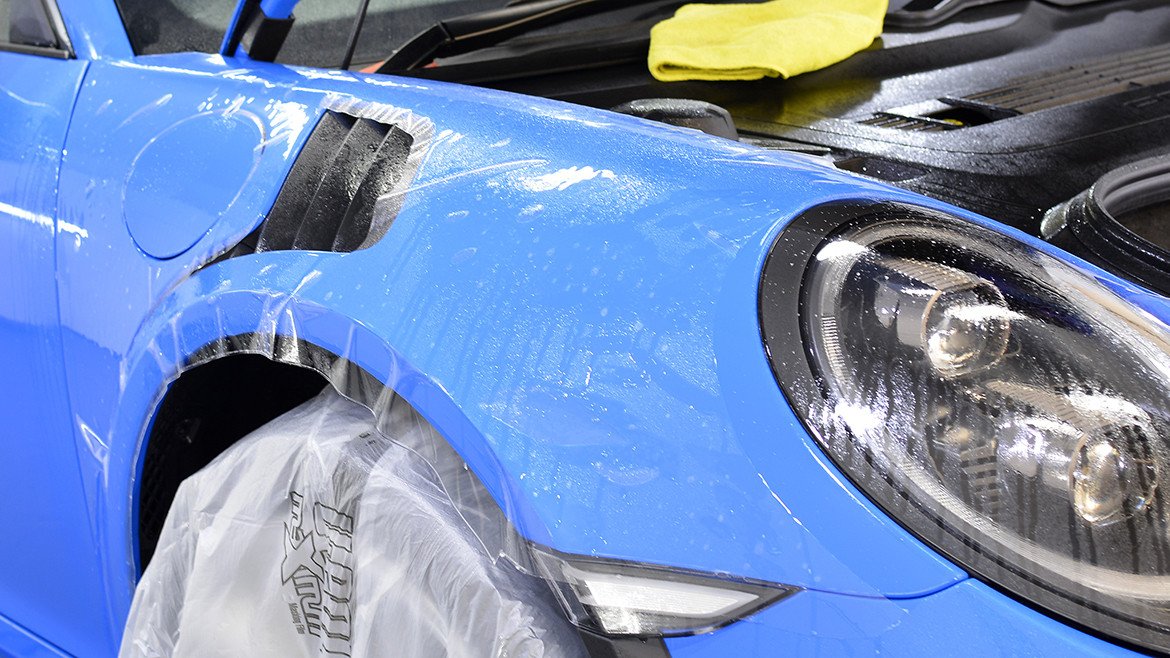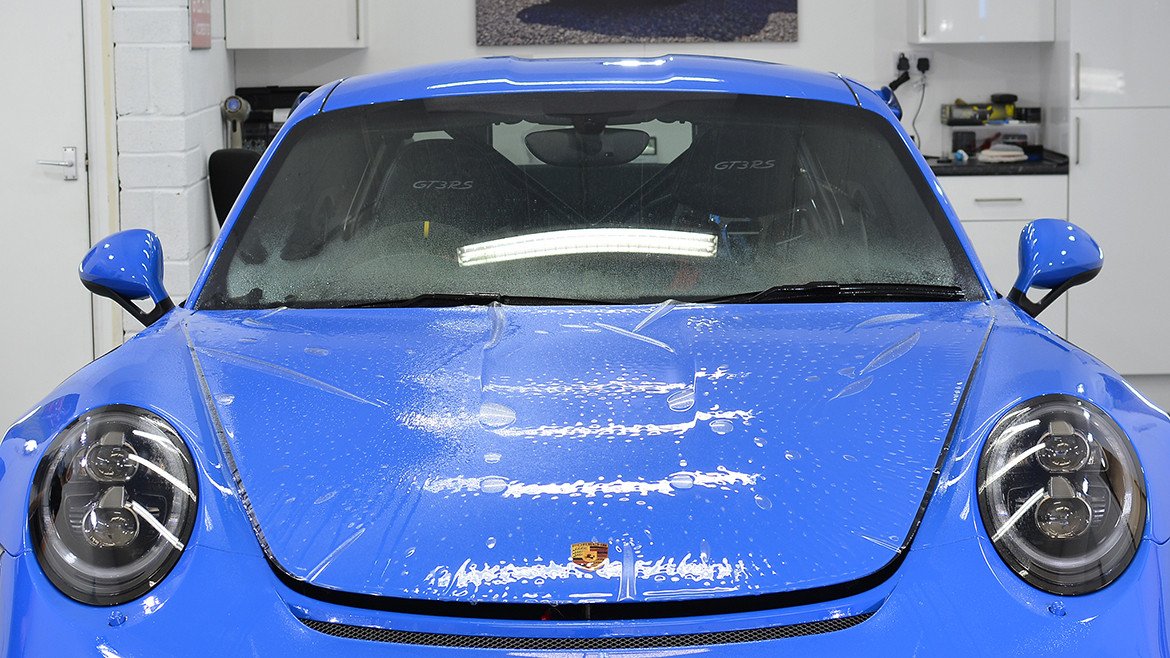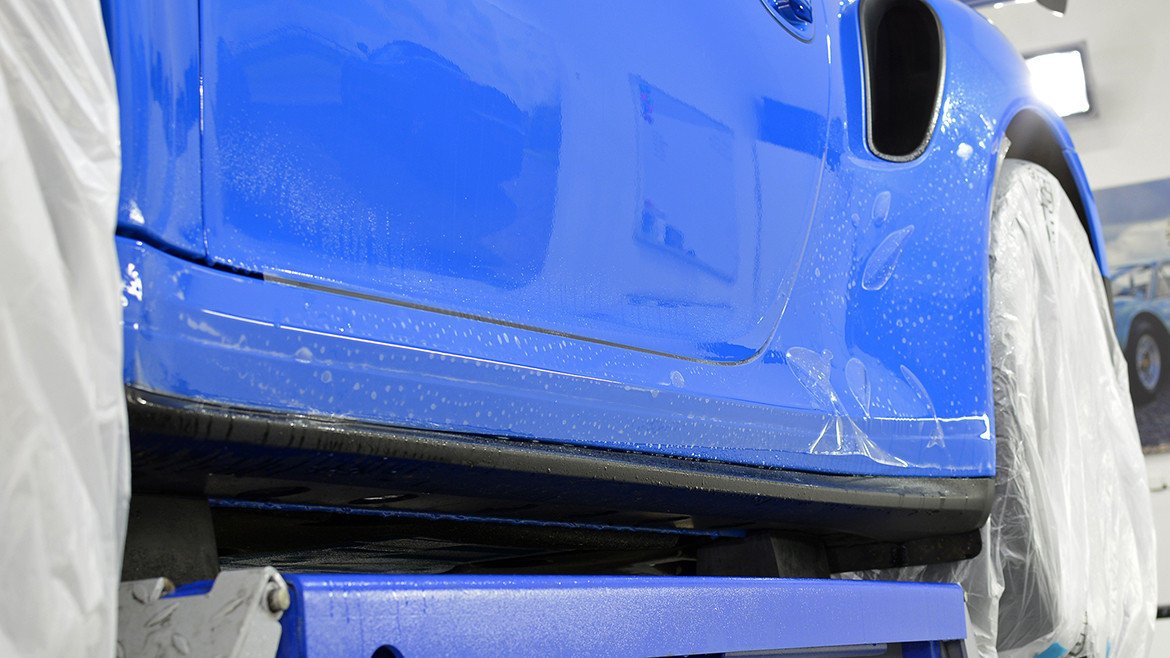 The paintwork and film was protected with Gtechniq CS Black.  This innovative sealant offers the latest in nanotechnology advances, providing an effective barrier against extremes of pH. The coating forms a dual layer of protection: the base layer has a hardness of around 7h to provide flexibility; the top layer has a hardness of 9h. The combination of tough over coat with flexible under-layer contributes to the reduction of swirl induced hazing. Once cured Crystal Serum is virtually impervious to harsh wash chemicals, industrial and environmental fallout.
After Crystal Serum had cured EXO v2 was applied on top . This top layer sealant adds an extra level of slickness whilst increasing the hydrophobic properties of the final finish.
The high impact panels (bumper, bonnet, front wings & side mirrors) of the car were topped with C0v2 Aero Coat instead of EXO. This product has been specifically formulated to minimise adhesion of foreign objects on race cars.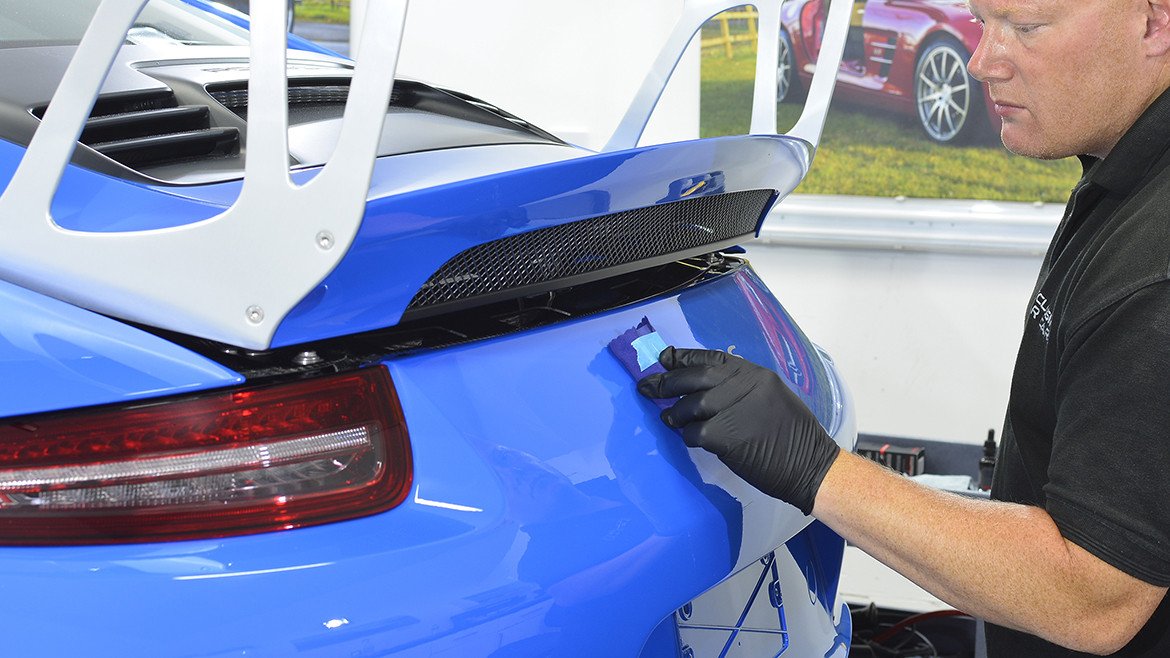 All the exterior plastic trim found on the Porsche 991 GT3 RS was treated with Gtechniq C4 Permanent Trim Restorer.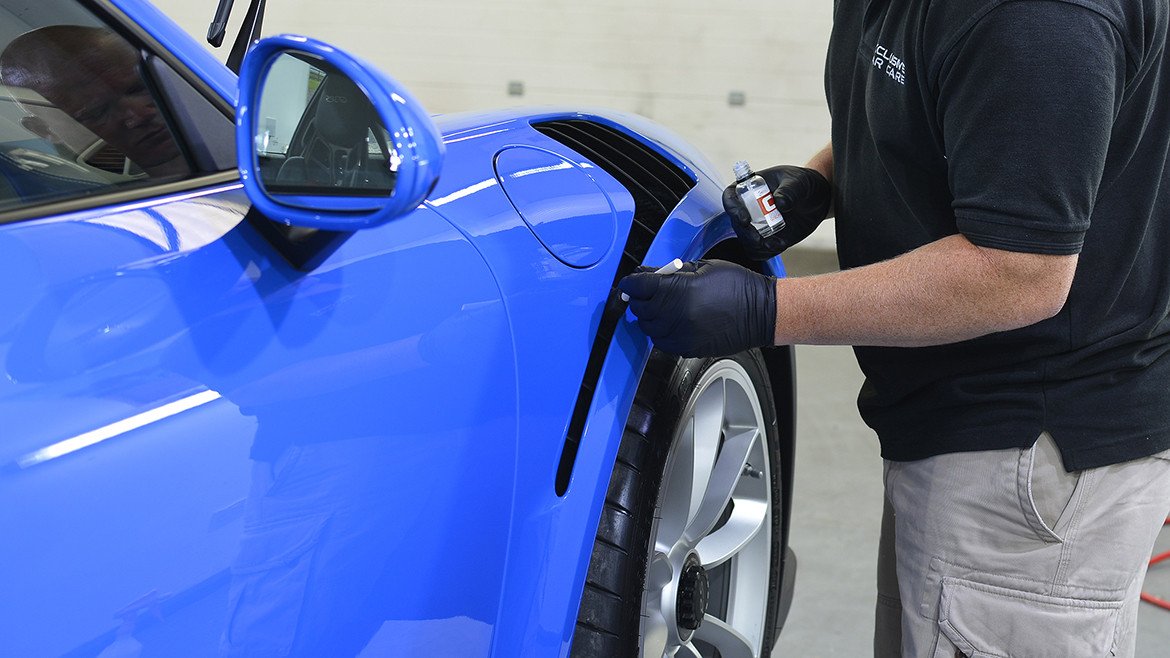 Photo below shows the left side of the engine cover treated with C4 and the right side untreated.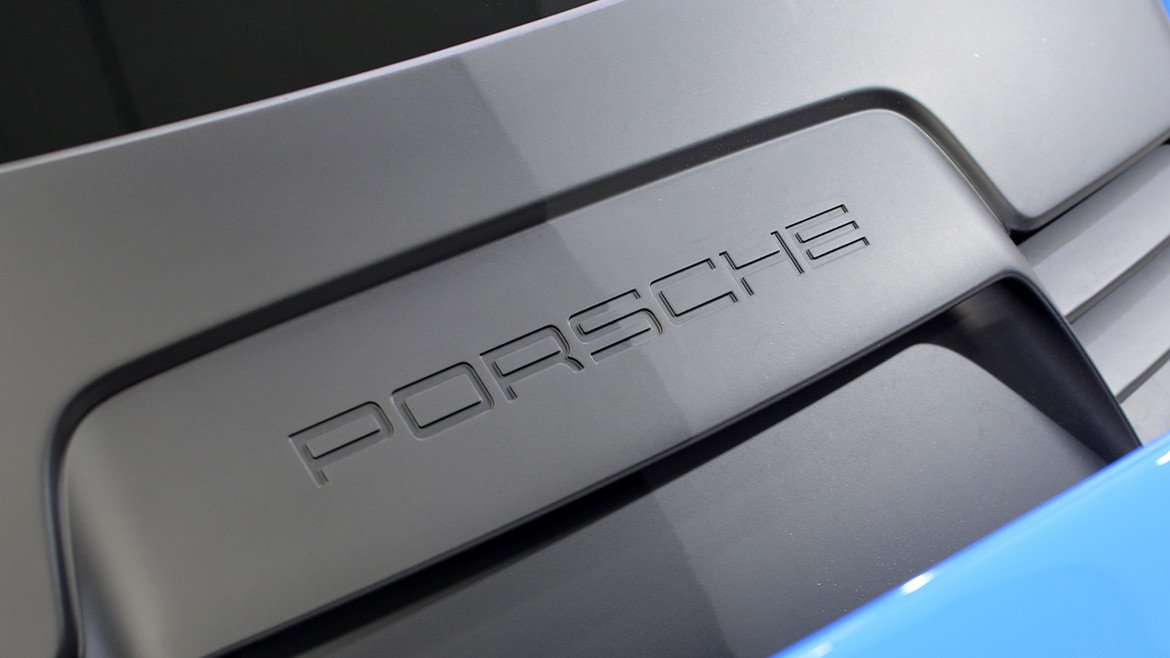 The glass was treated with G1 ClearVision Smart Glass and the plexiglass rear quarter windows & back window were treated with Gtechniq G5 ClearVision Glass Coat. This coating forms a hydrophobic barrier which causes rain water to roll in to beads on contact which improves visibility in wet weather.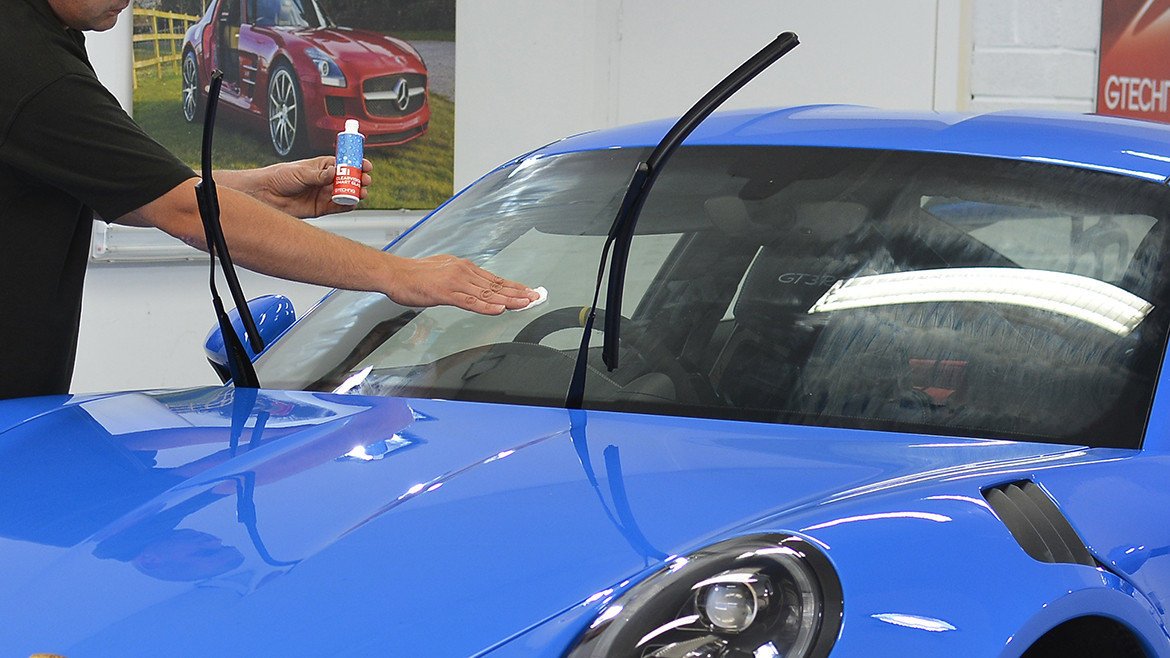 And the end result…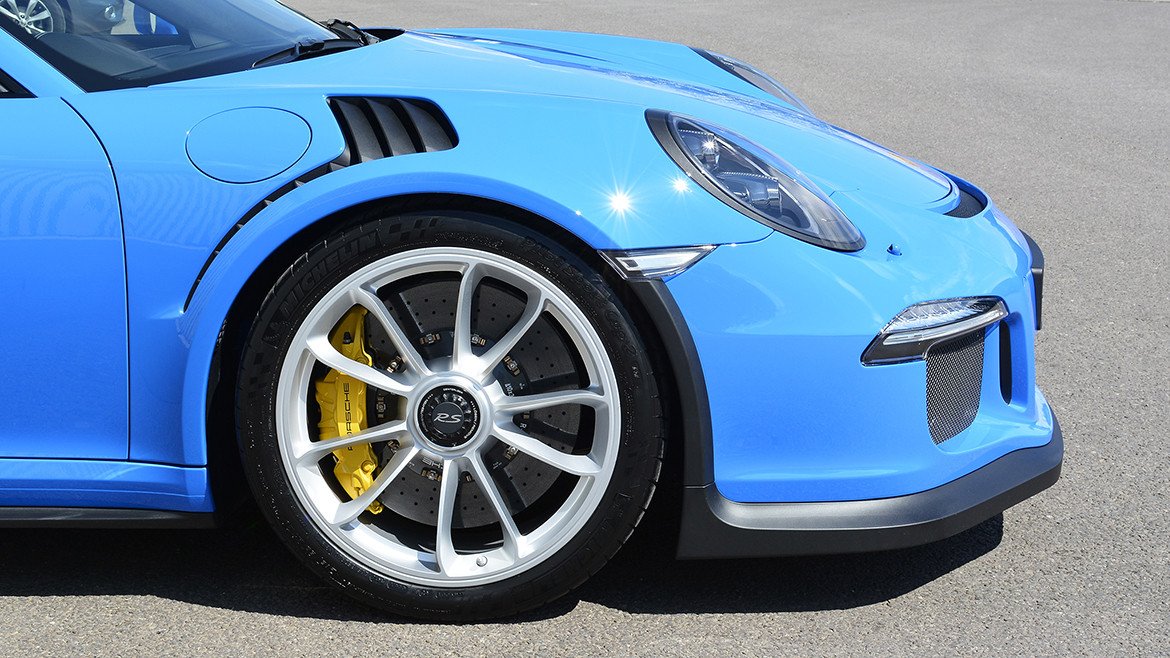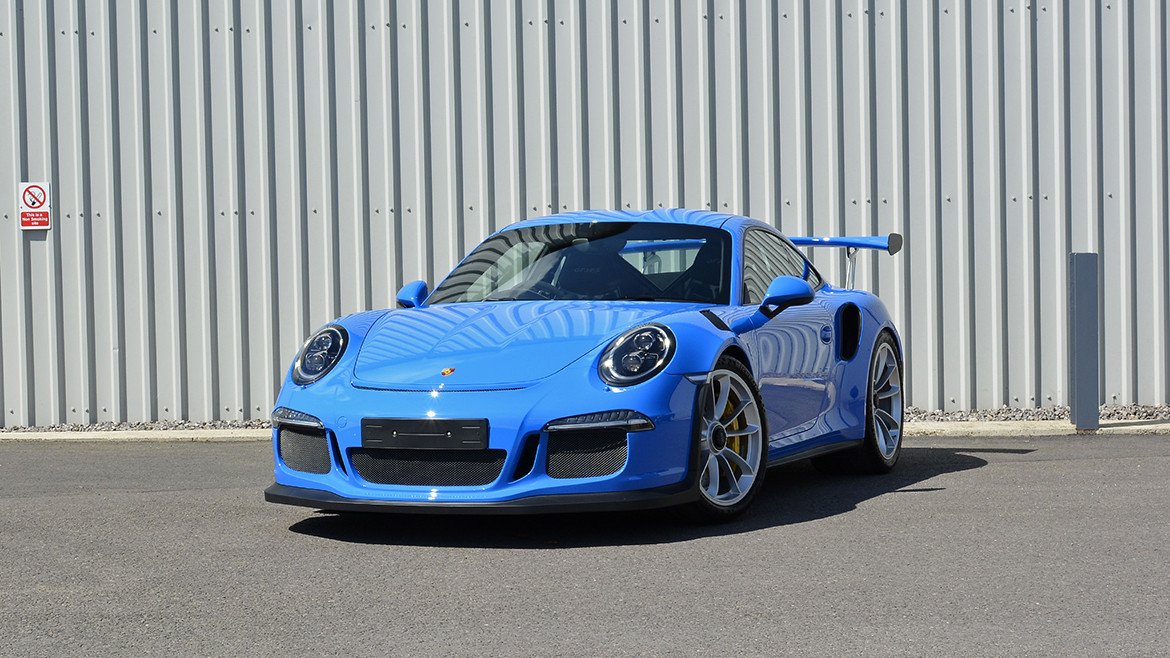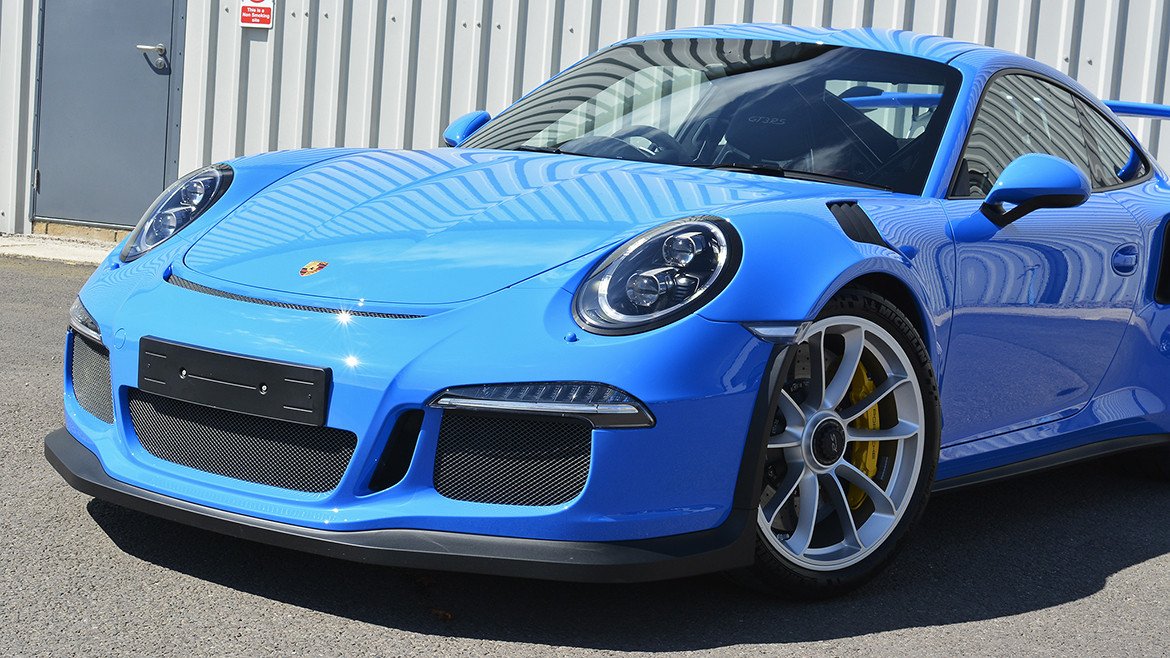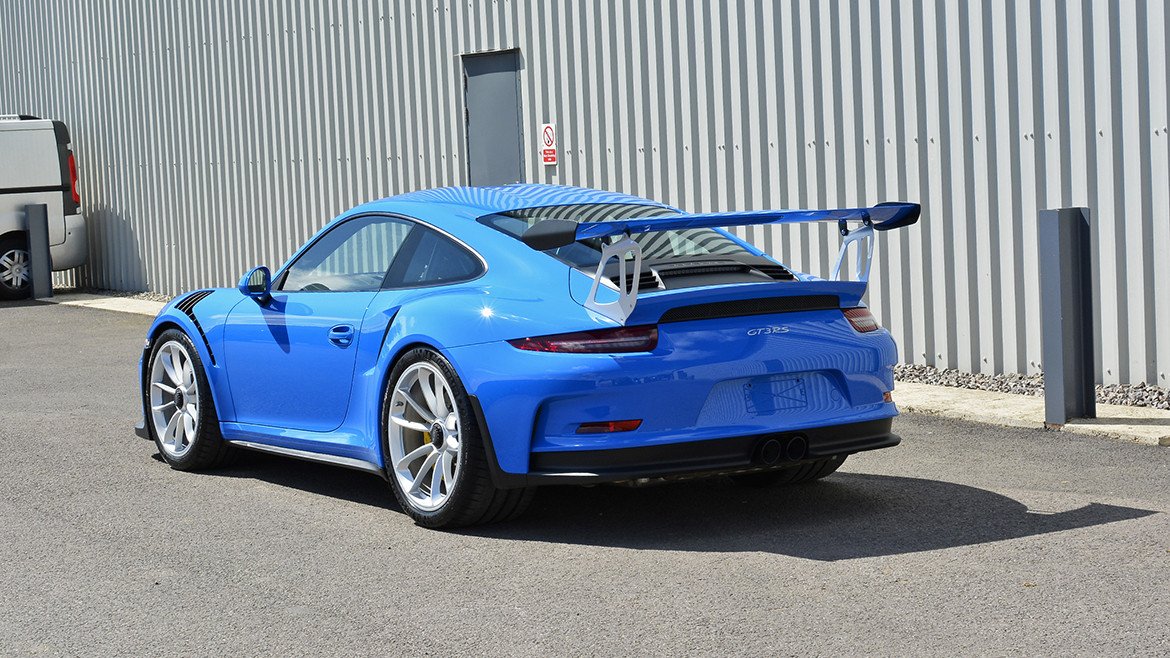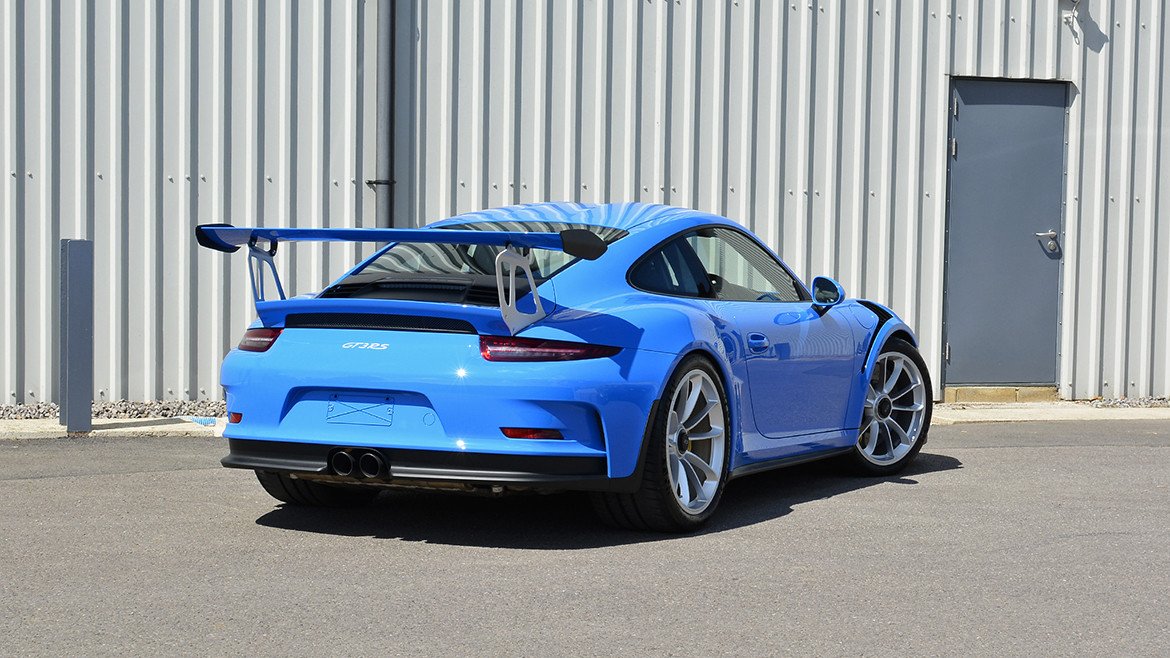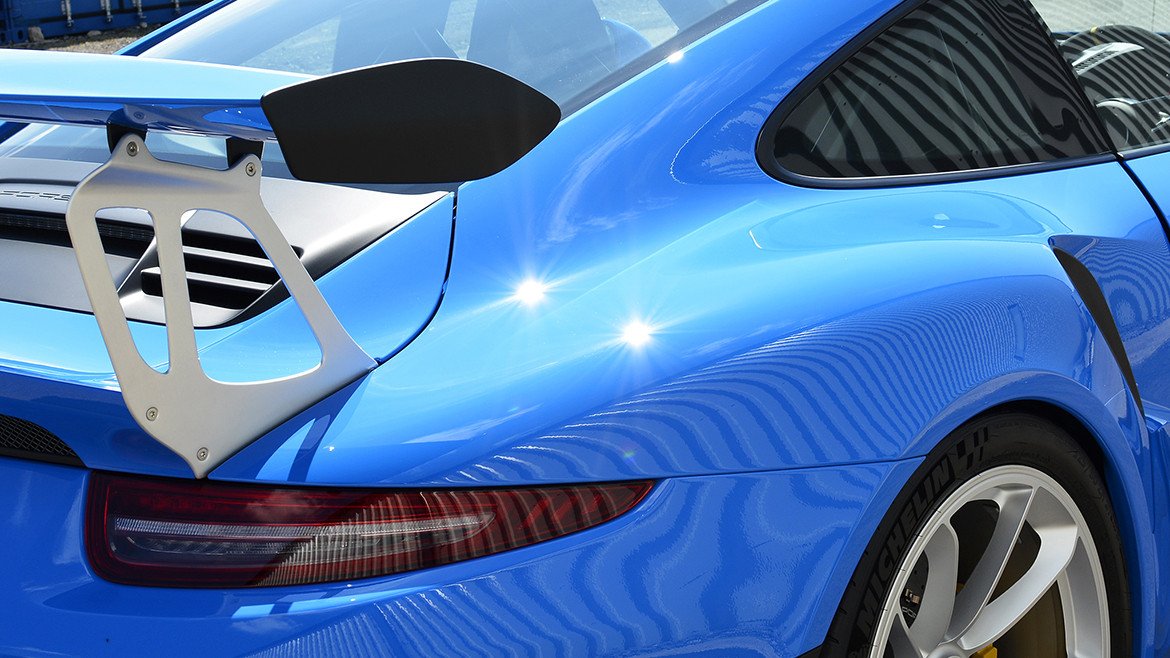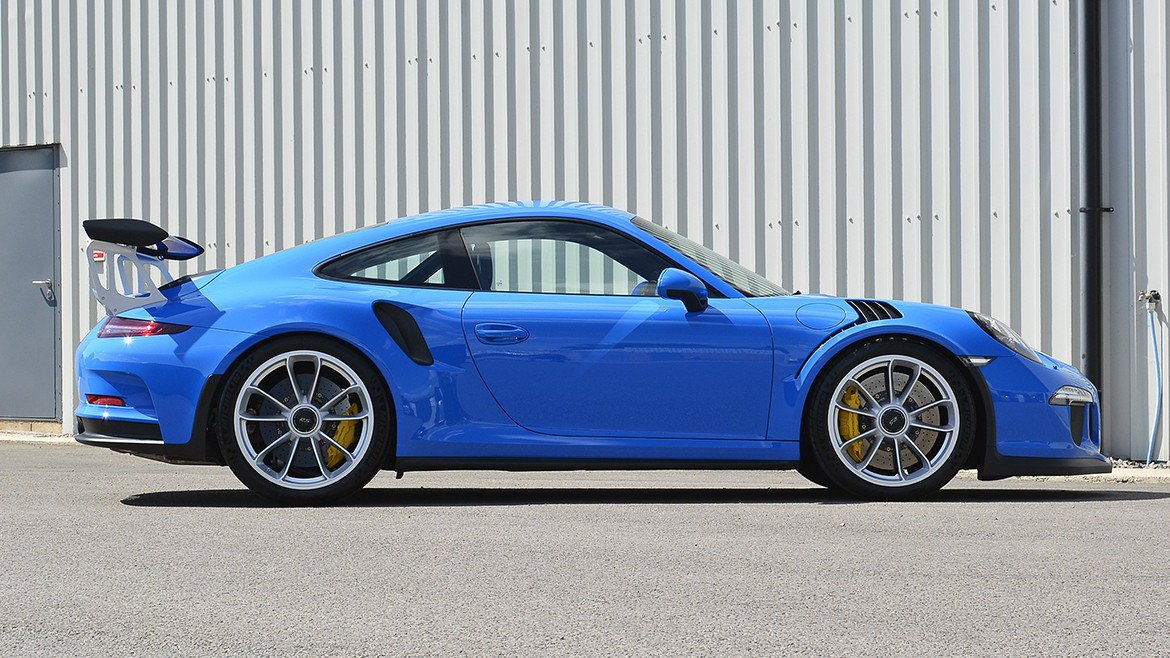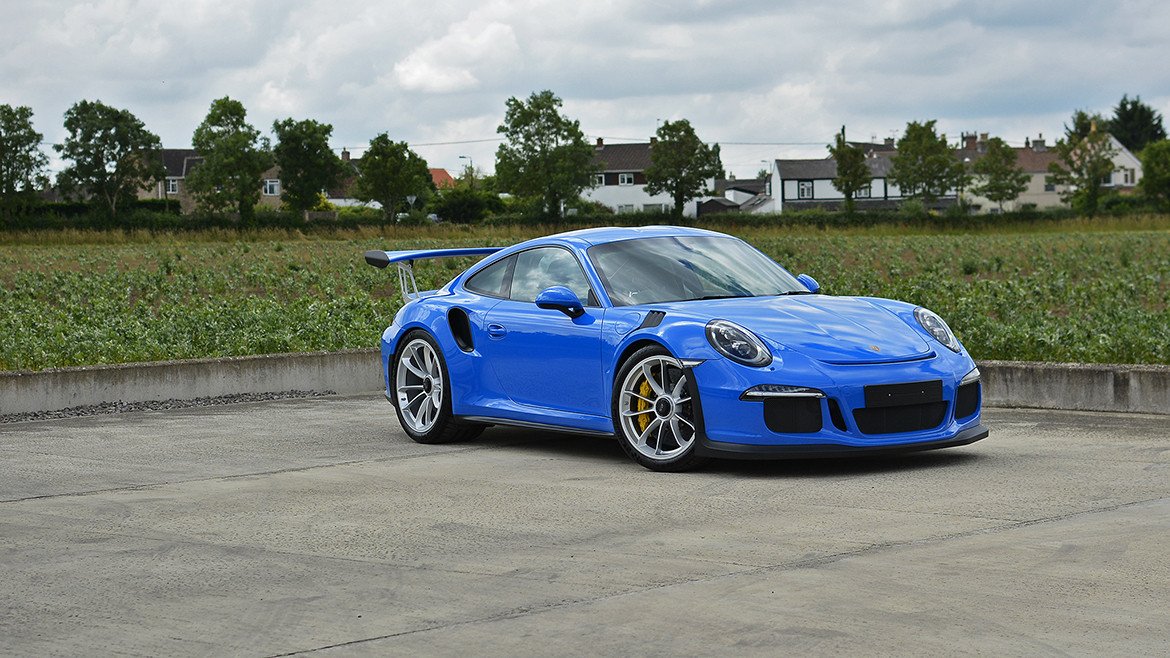 If your buying a Porsche 991 GT3 RS or have just taken delivery of one why not book our New Car Protection Treatment! Contact us for quote.