The owner of this Tesla Model S P90D painted in Pearl White Multi-Coat wanted his brand new pride and joy to receive the best start in life so booked it in for our New Car Preparation & Protection Detail.
The treatment began with the car given a pre-clean using Citrus Pre-Wash to loosen any bonded dirt, this was left to dwell for a few minutes and then pressured washed off. The wheels were given  a clean using Britemax Iron Max and then the Tesla was then given a thorough hand wash using a Microfiber Madness IncrediPad and Gtechniq G-Wash Shampoo.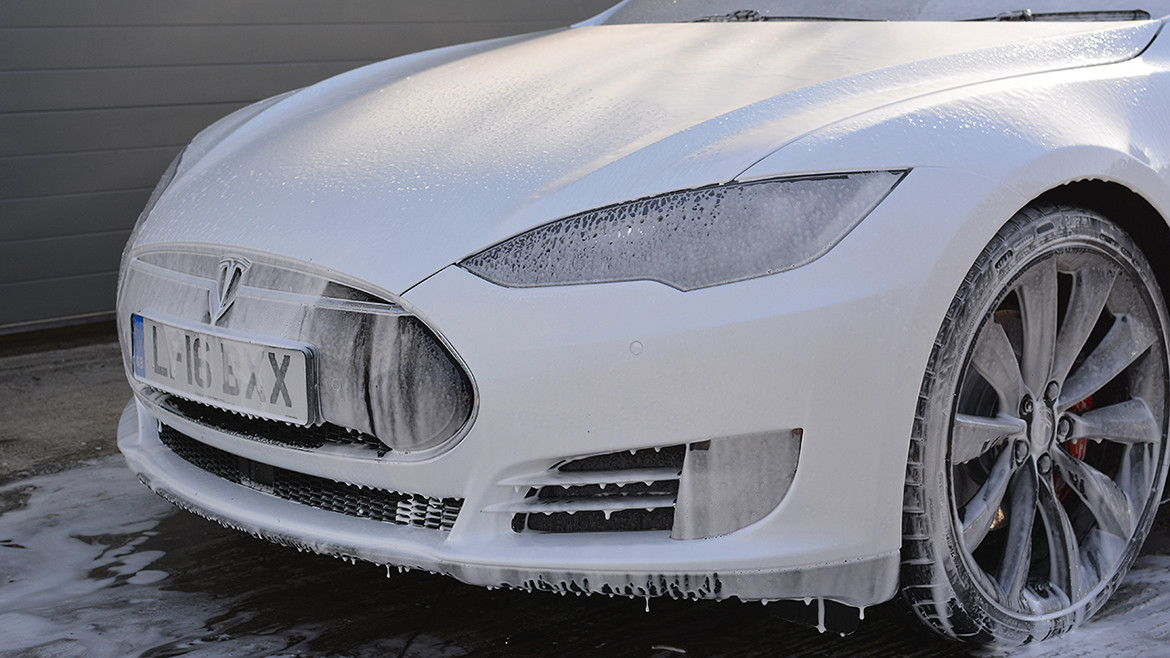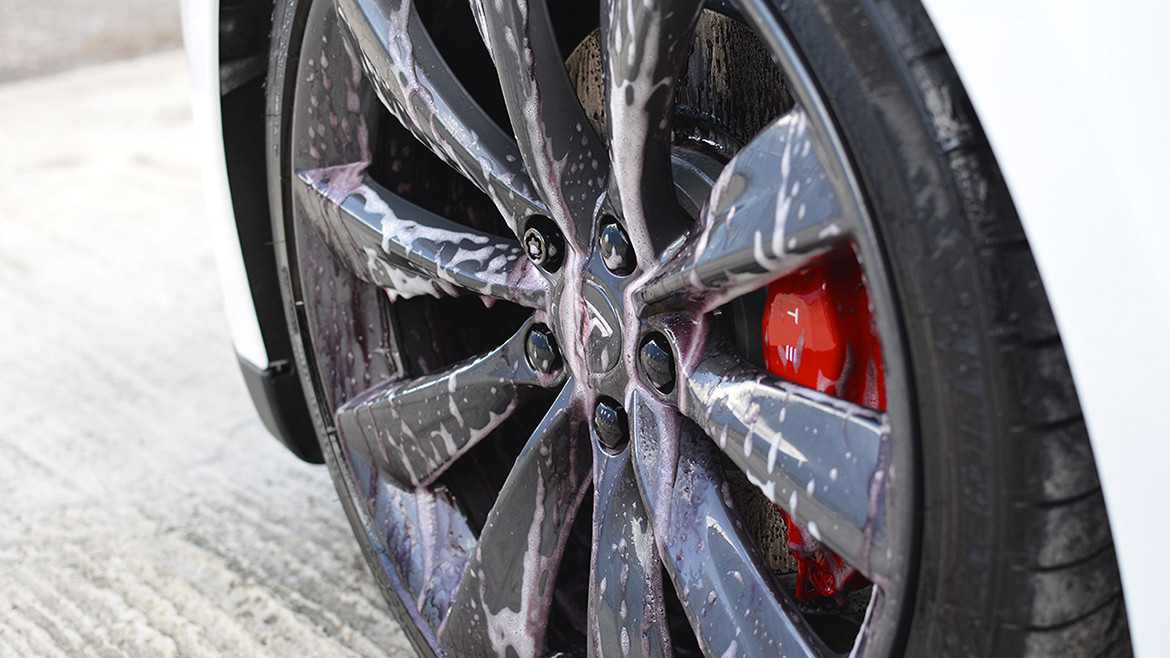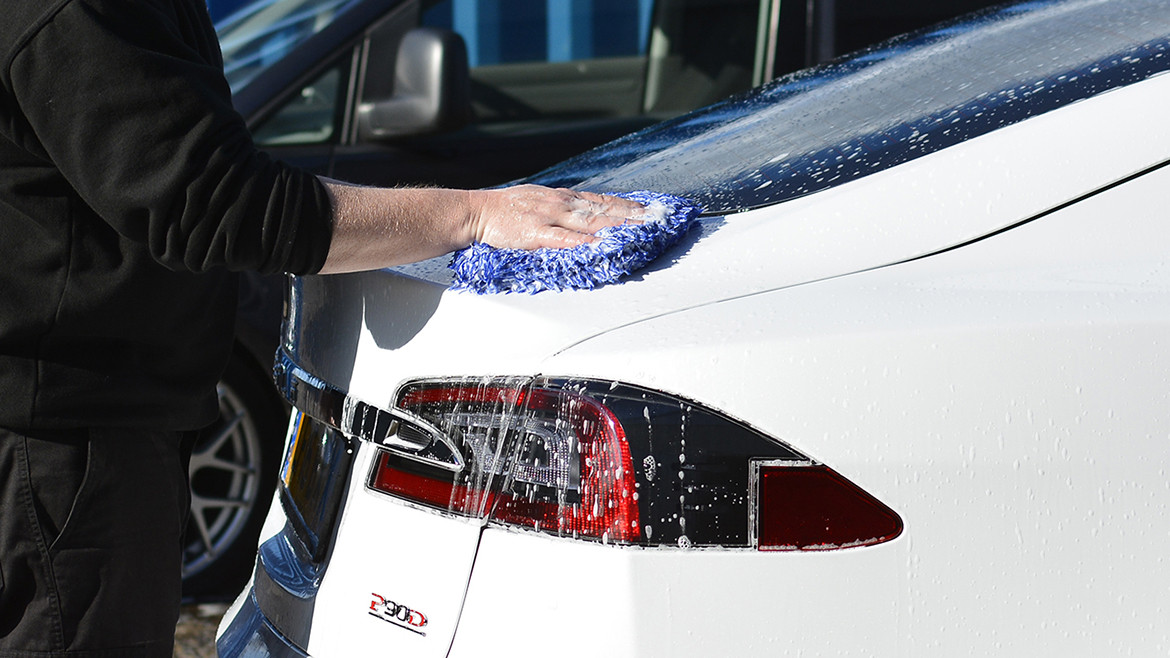 On the journey down to us the client had  managed to kerb one of his wheels, due to time restraints we weren't able to get the wheel fully refurbished so some AlloyGator Rim Protectors were fitted which did a great job of hiding the damage and would also offer some protection against further kerb damage.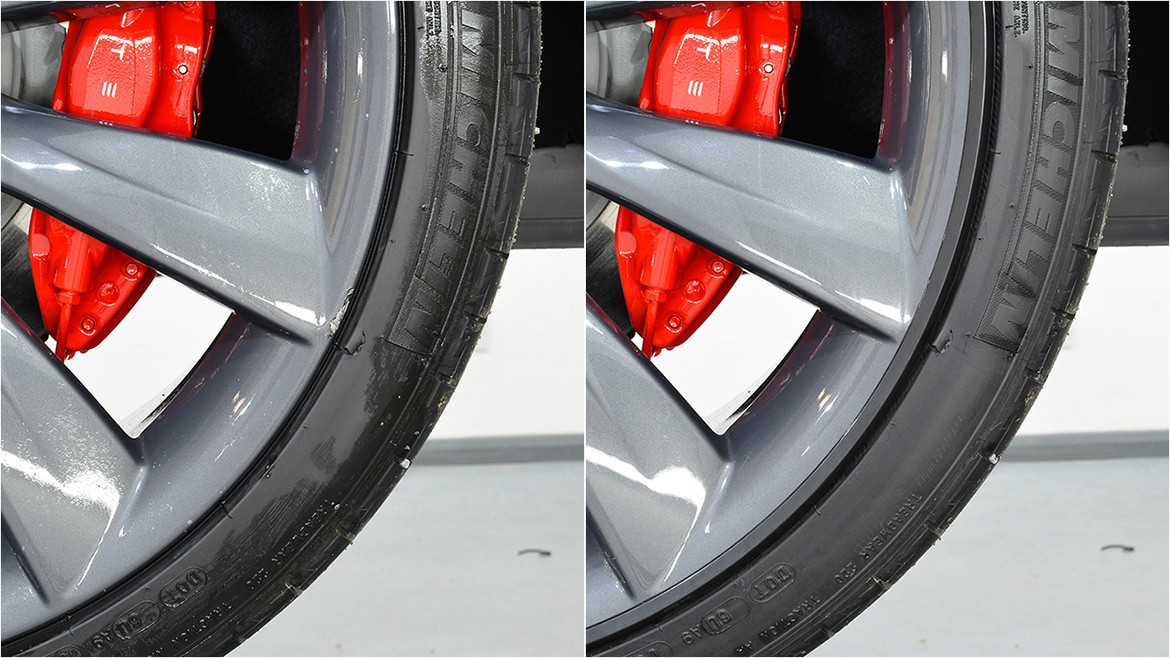 The brake calipers and wheels were sealed using Gtechniq C5 Alloy Wheel Armour, a nanotechnology-based coating resistant to high temperatures. Treated surfaces repel dirt, water, oils and inhibit the build-up of brake dust and fallout deposits, making them easier to maintain with the weekly wash.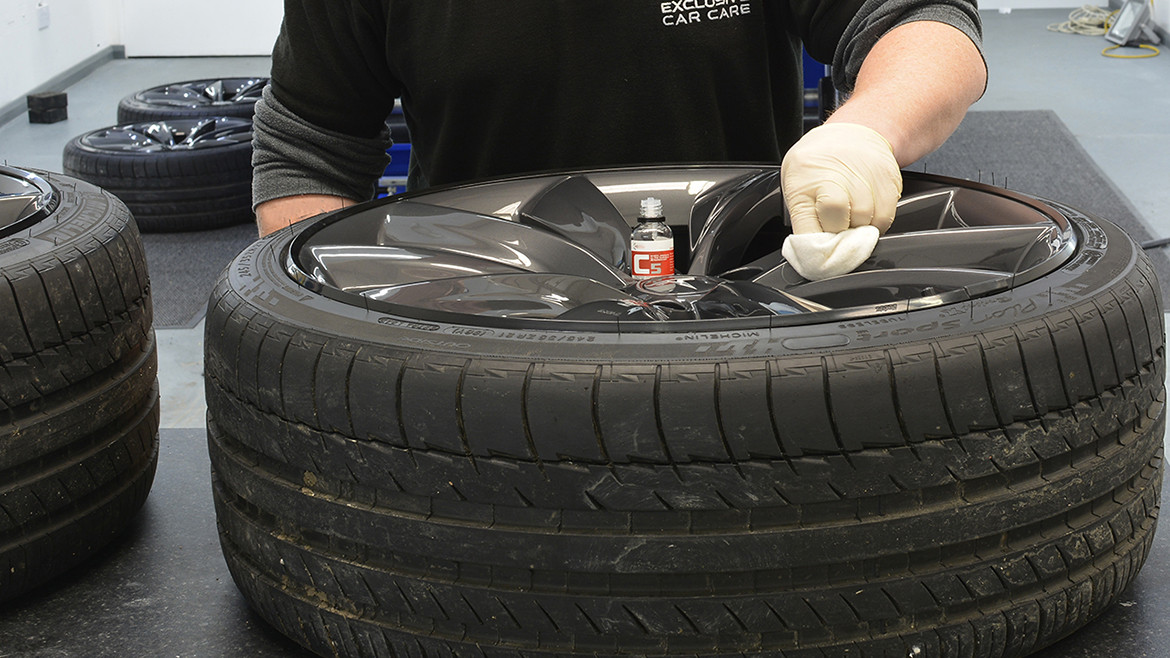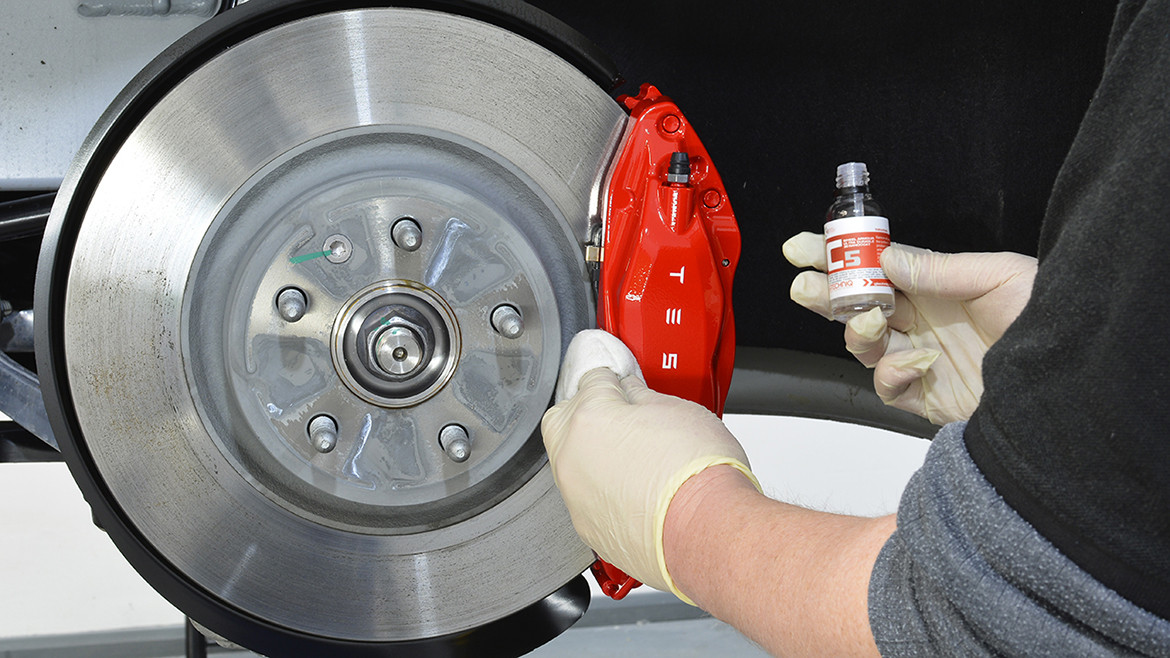 Using various machines coupled with various pads and polishes the paintwork was corrected and refined to leave a high gloss finish, free from swirl marks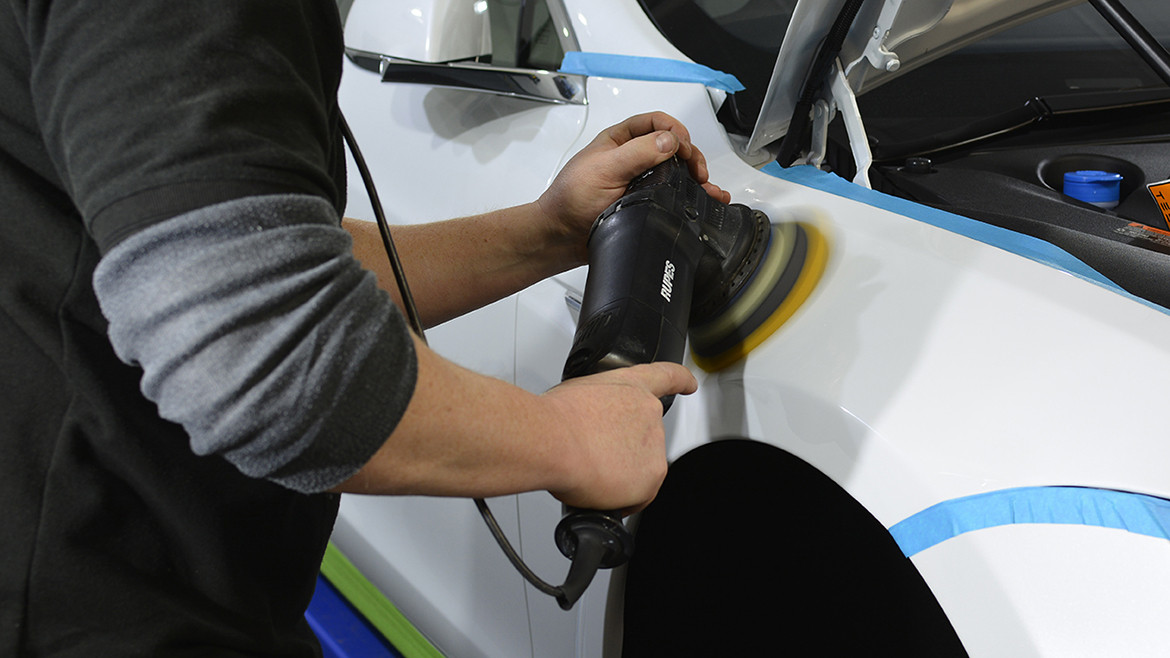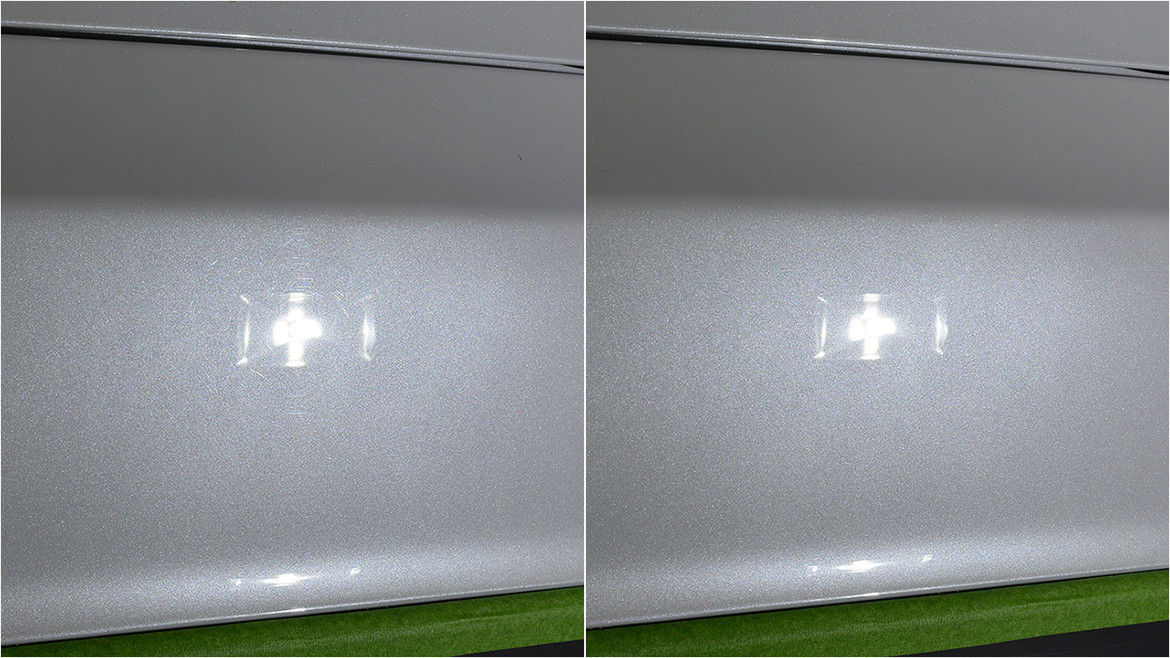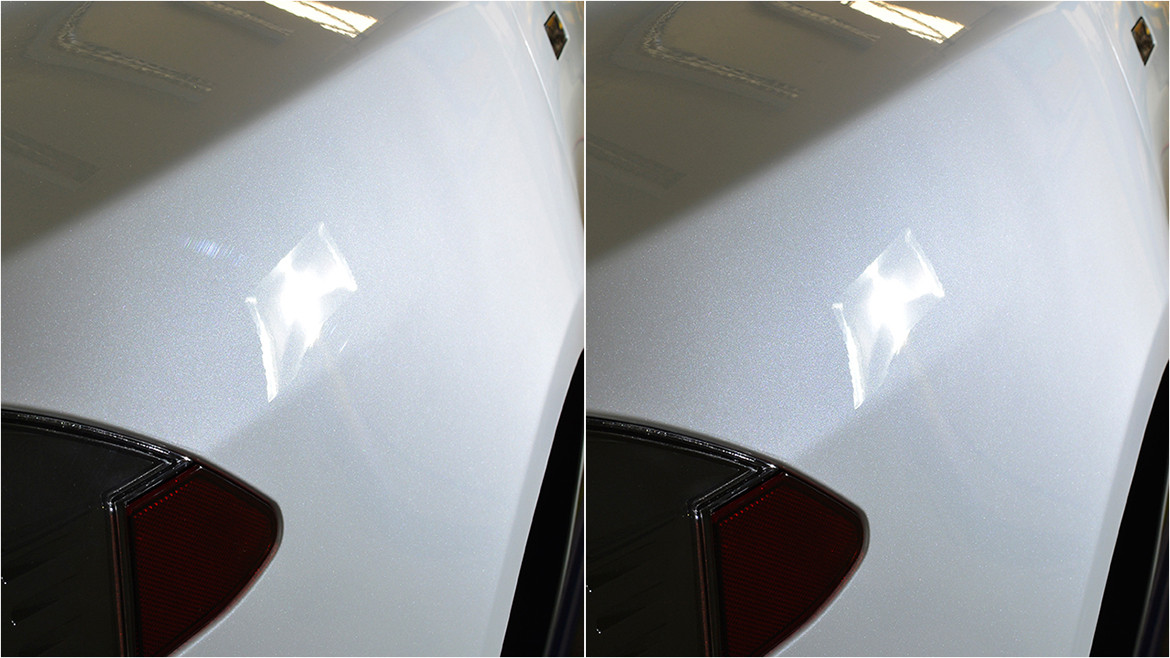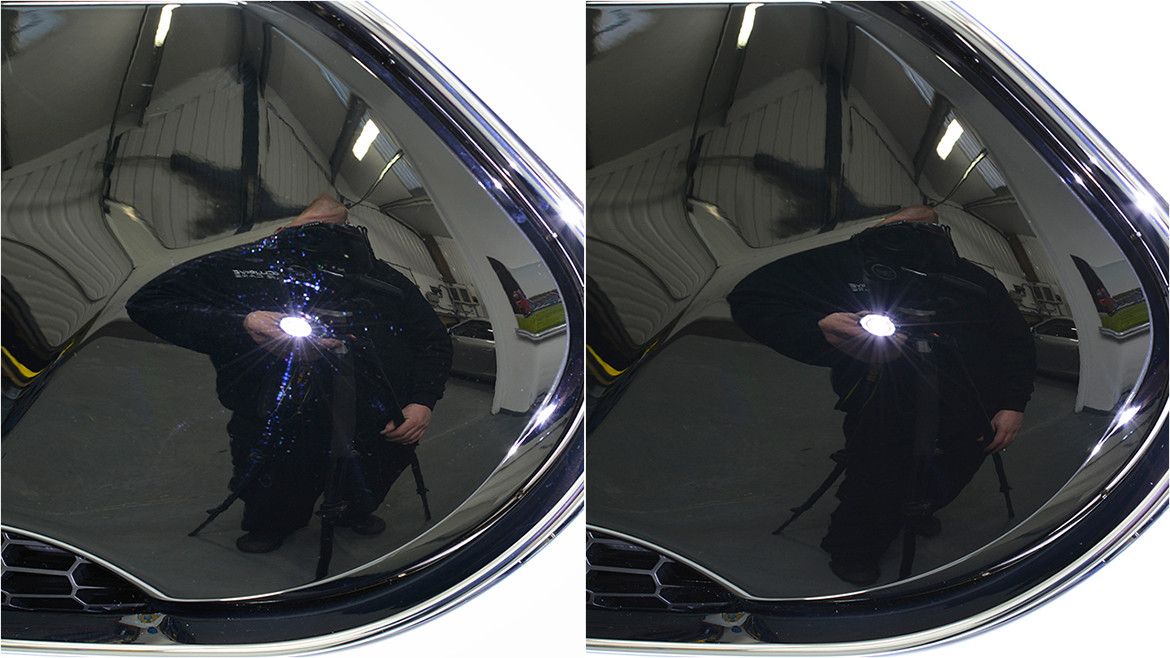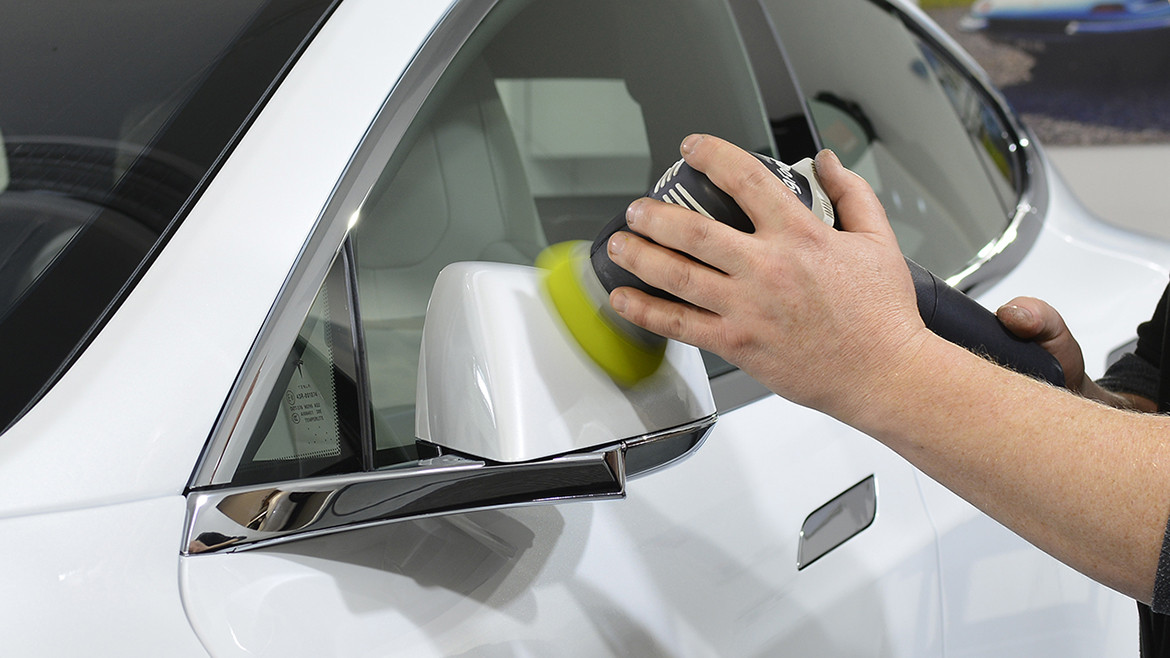 With the paintwork now free of blemishes and swirls it was then protected with Gtechniq CS Black. This involves an initial layer of Gtechniq's most advanced and durable nanotechnology based sealant – Crystal Serum. This sealant in itself offers a dual layer protection: the lower layer cures to a hardness of around 7h (on the pencil hardness scale) providing a flexible base. The upper layer cures to a hardness of around 9h, providing an incredibly tough surface resistant to both swirls and extremes of pH. Once applied, Gtechniq guarantees the performance for seven years.
Crystal Serum is then topped with two layers of EXO v2. This top layer sealant adds an extra level of slickness whilst increasing the hydrophobic properties of the final finish.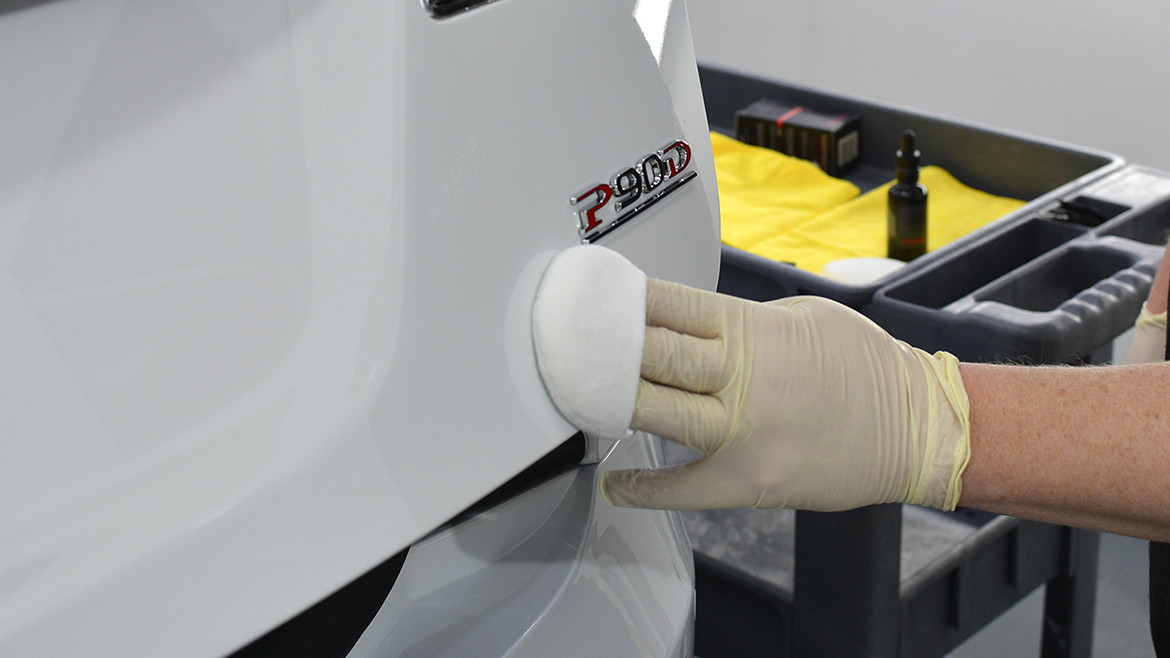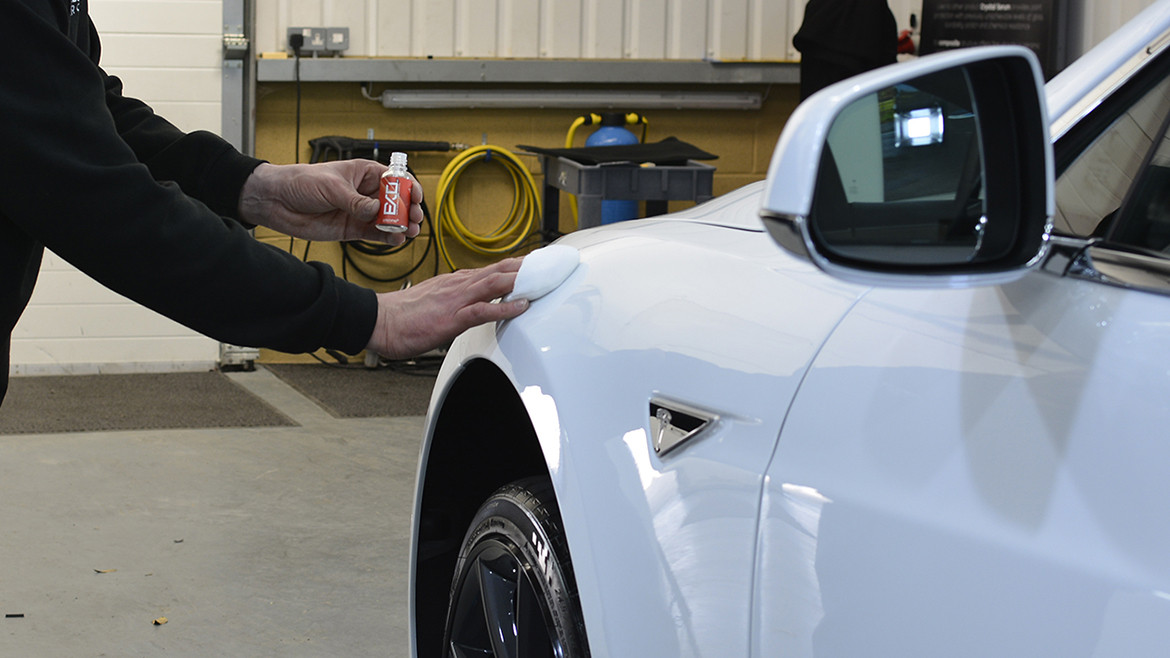 Exterior plastics were protected with Gtechniq C4 Permanent Trim Restorer.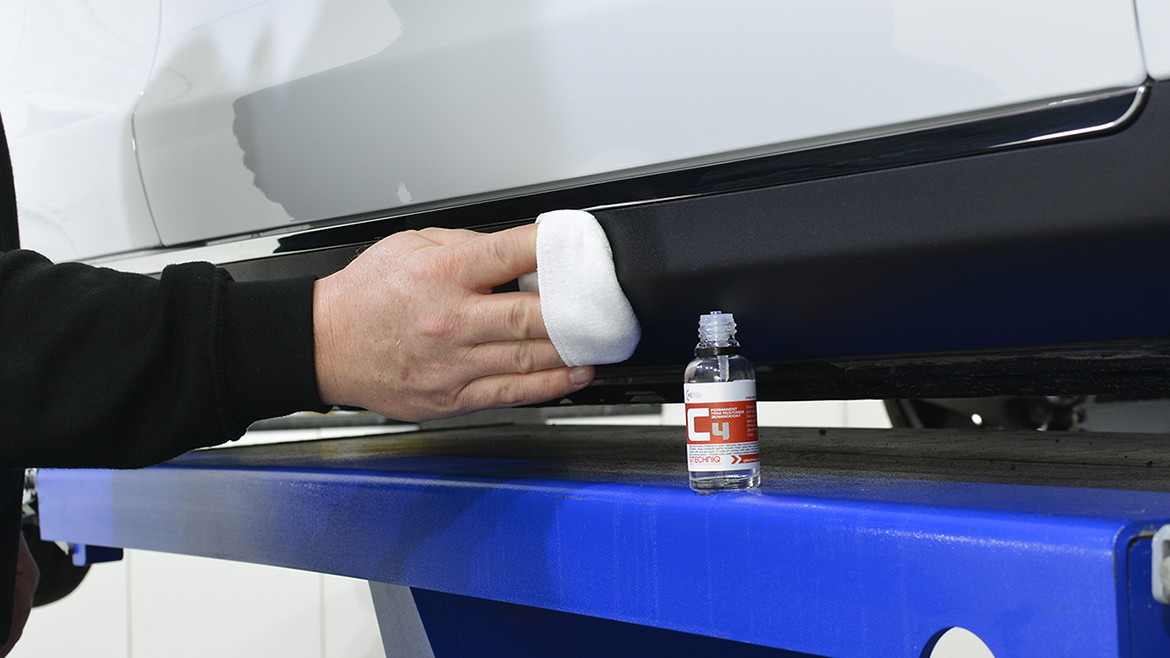 All glass was polished with GTechniq G4 & then sealed with G1. This sealant forms a hydrophobic barrier which causes rain water to roll in to beads on contact which improves visibility in wet weather.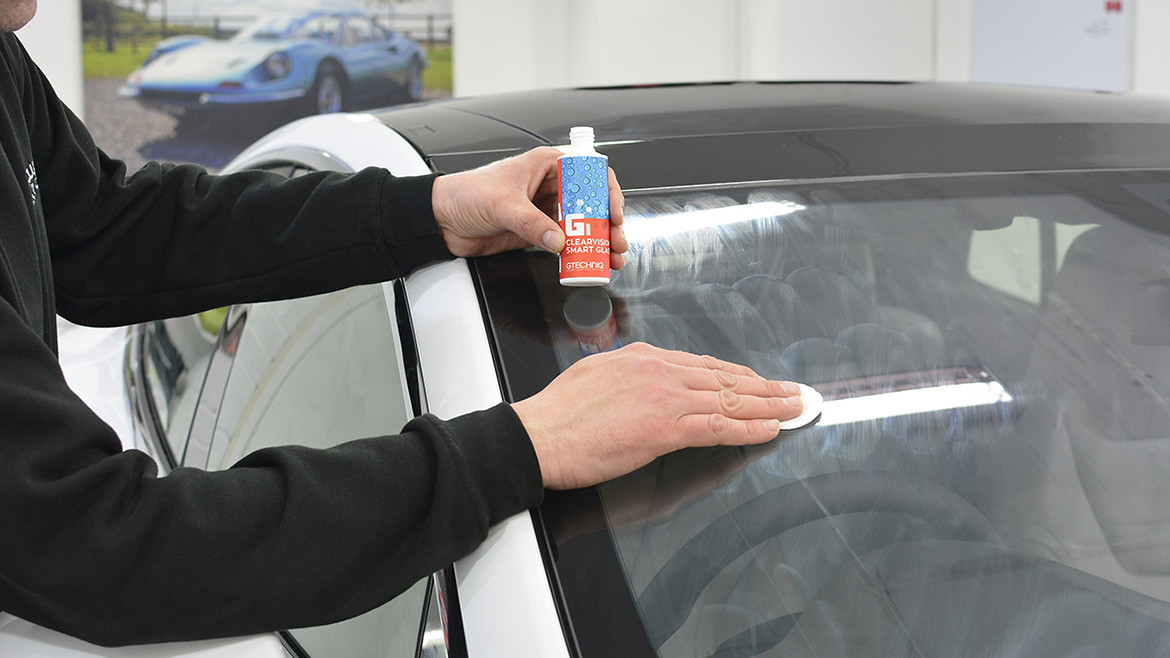 Interior leather treated with Gtechniq Leather Guard and fabric surfaces protected with I1 Smart Fabric.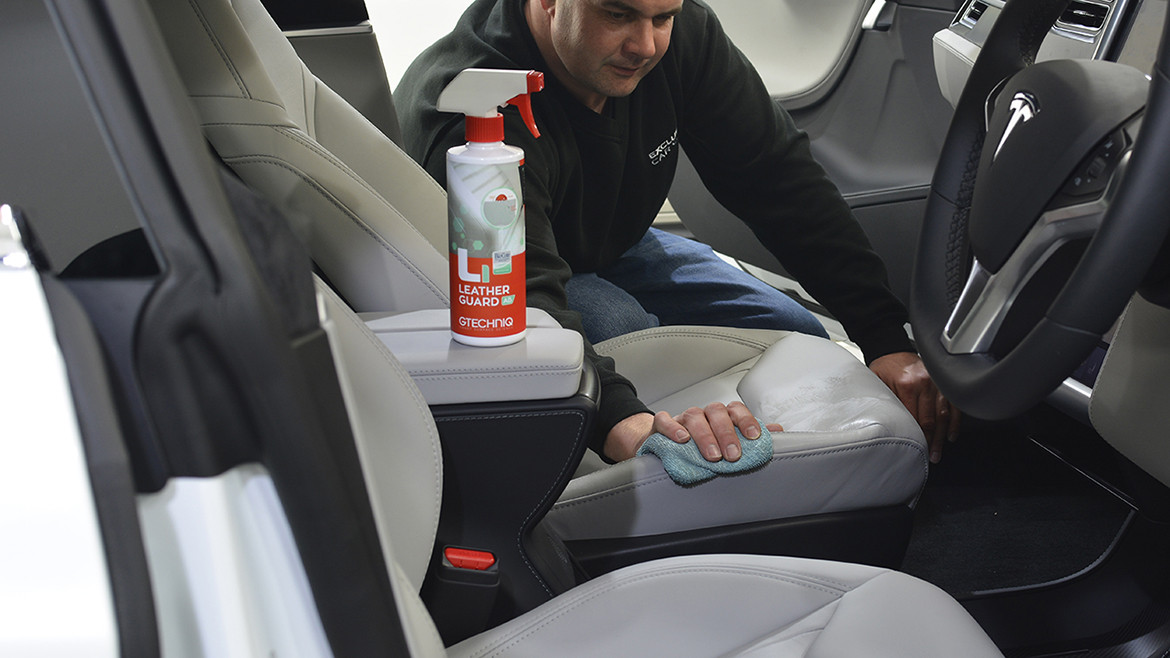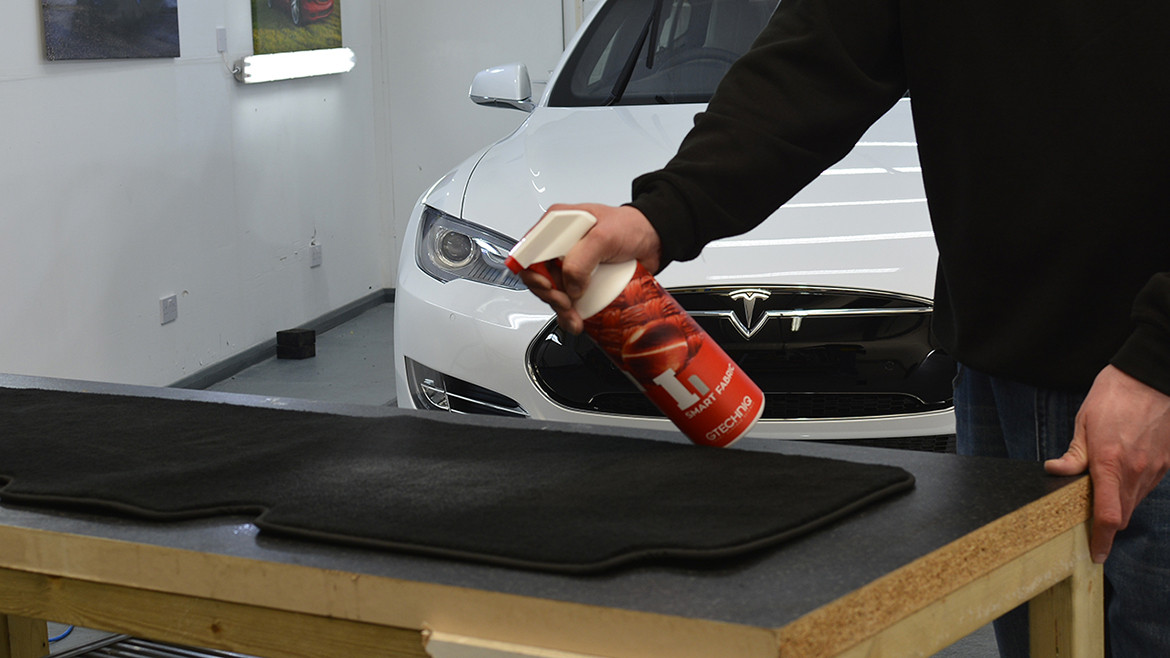 Wheels were then top coated with Gtechniq C2 for added slickness and then torqued up to manufacturers specification.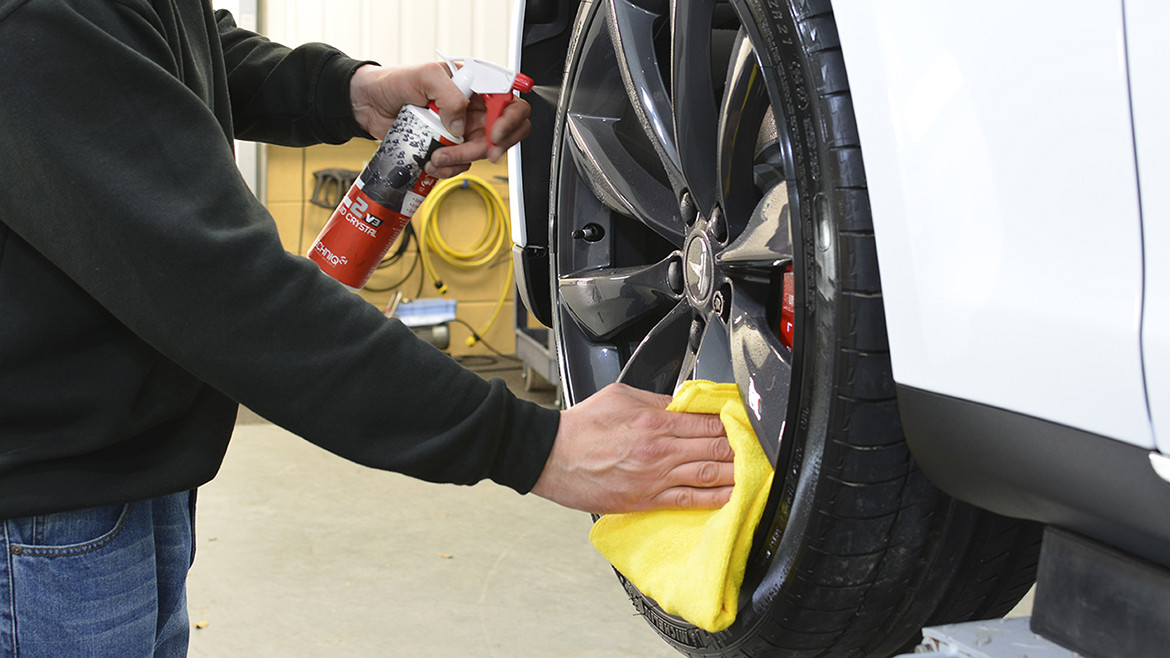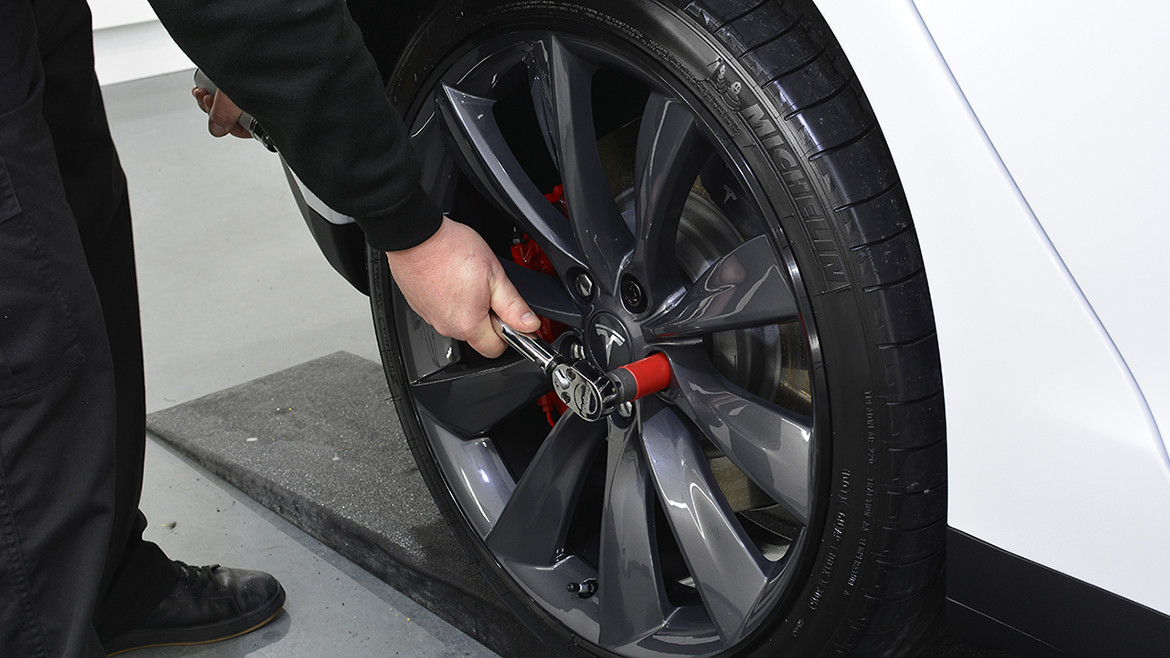 And the end result…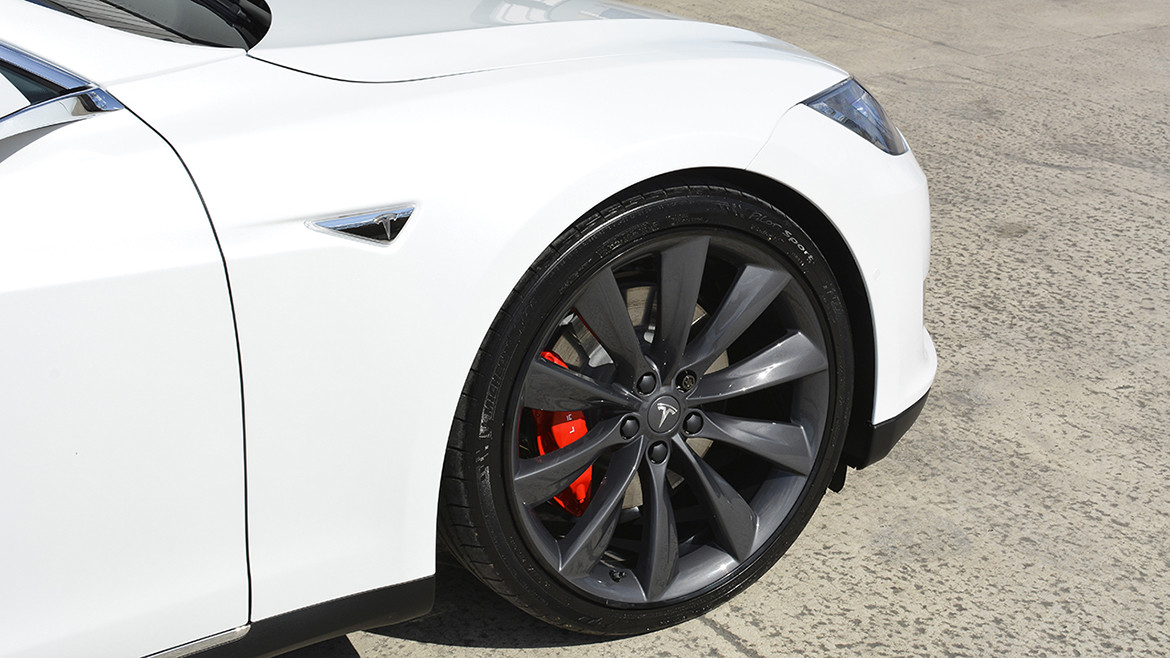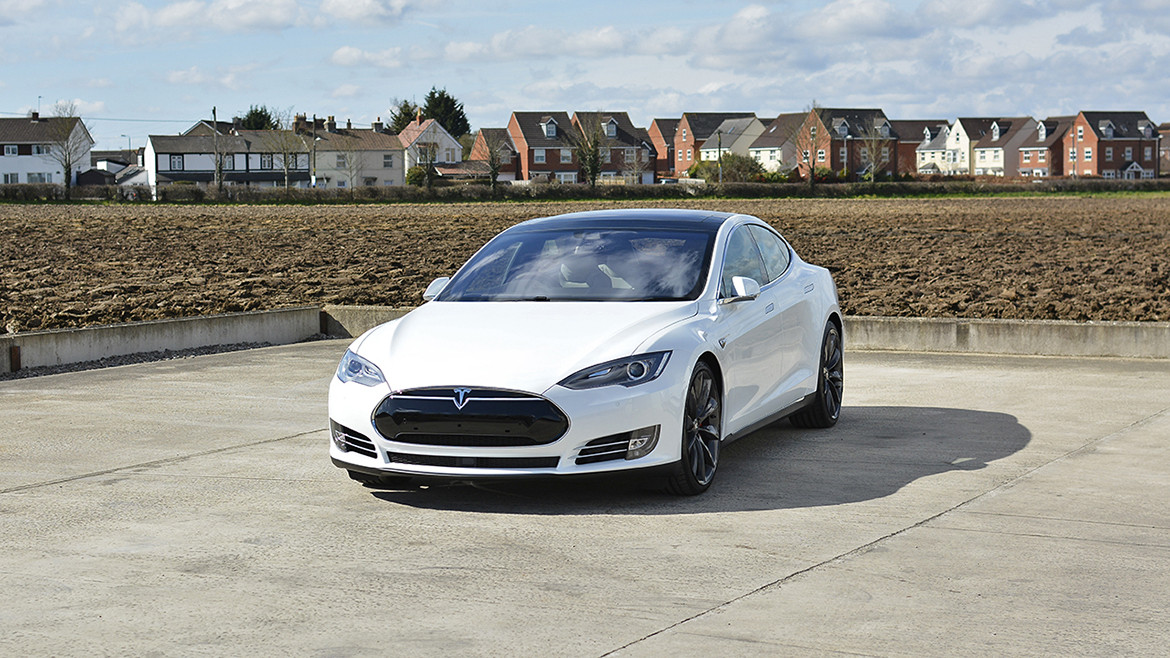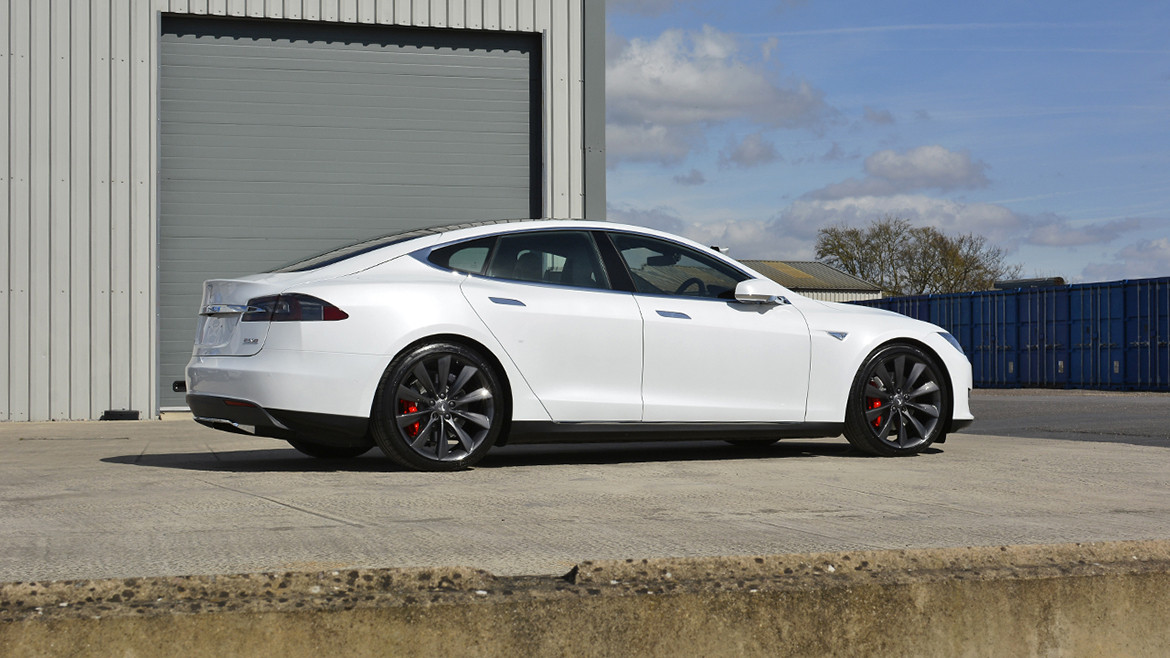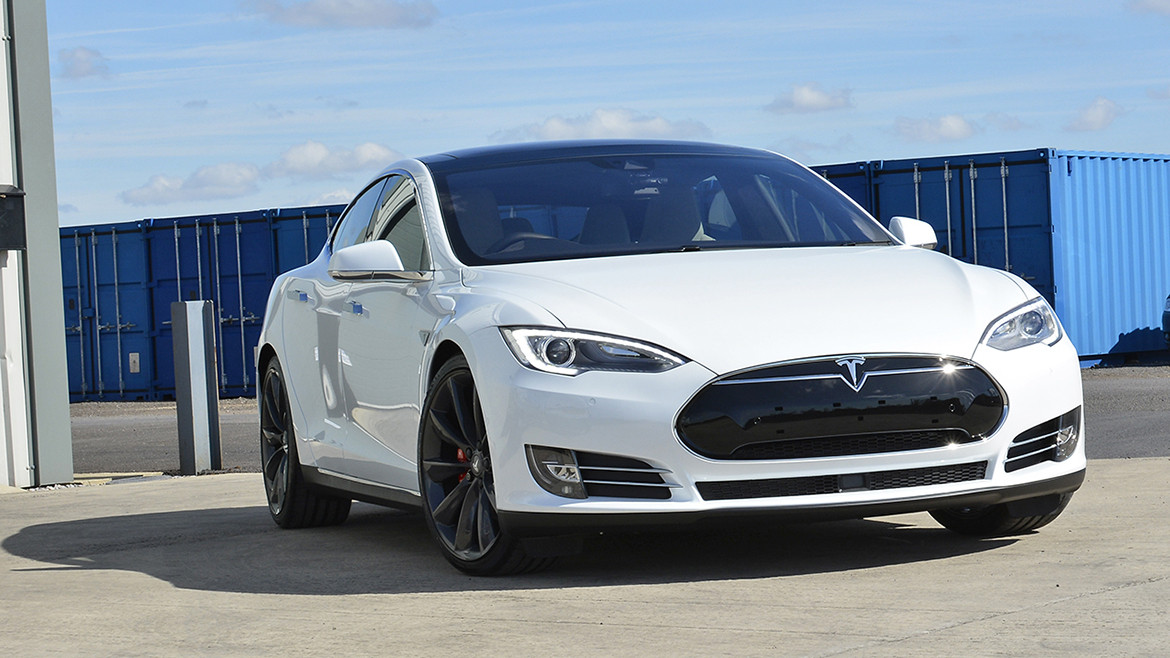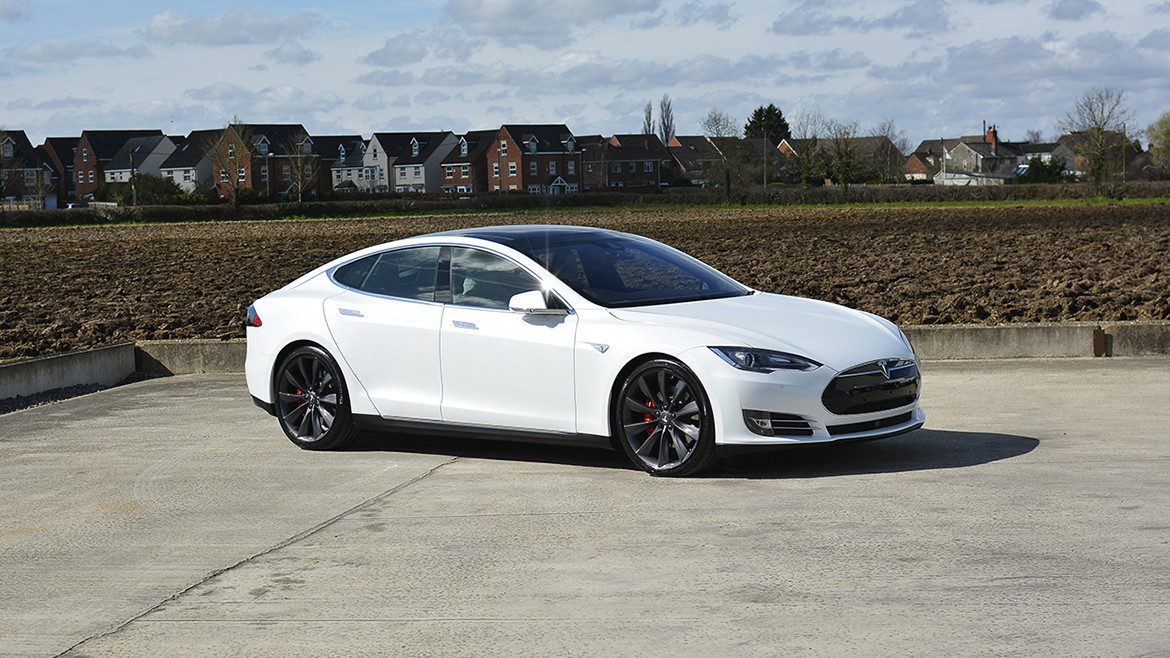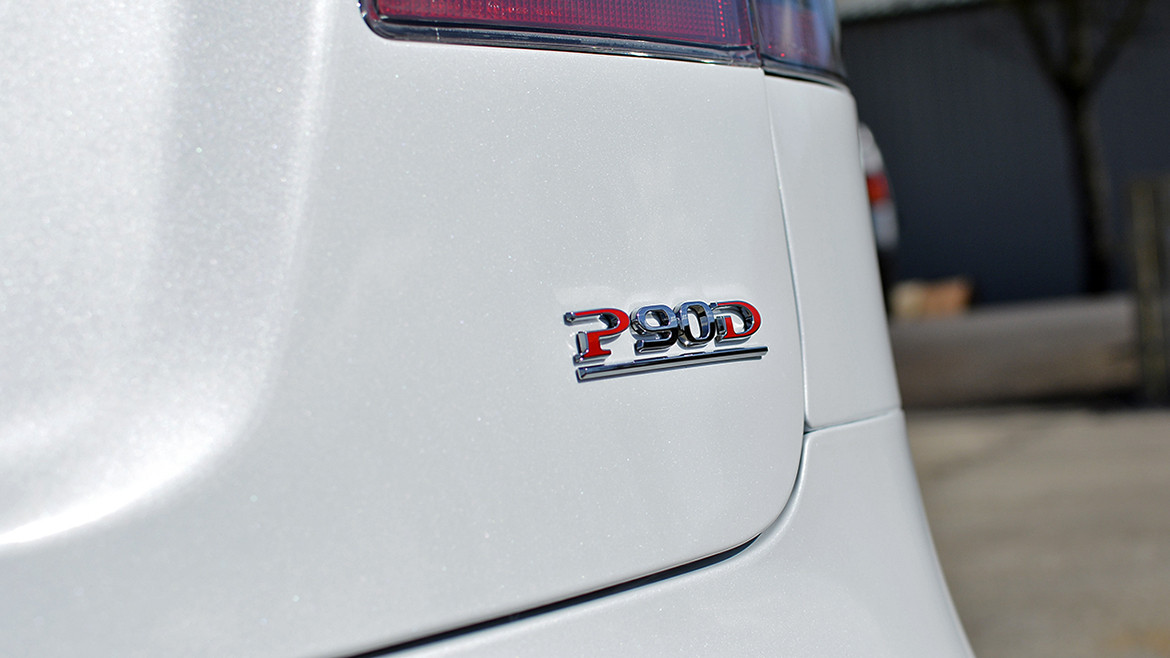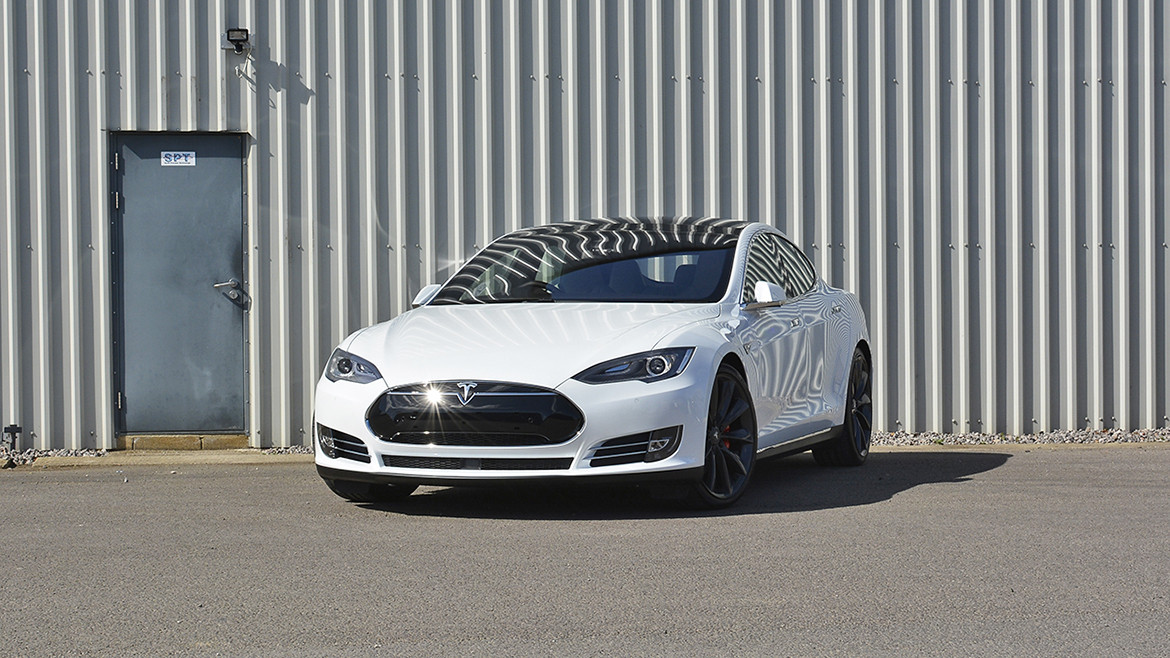 If you're looking to have a similar level of work performed on your Tesla Model S please get in touch and we will gladly discuss options available.
Thanks for reading.