The owner of this Tesla Model X wanted to give his new purchase the very best start to life and get it well protected from the elements so booked it in for our New Car Preparation & Protection Detail along with application of Xpel Ultimate Paint Protection Film to some of the high impact areas of the car.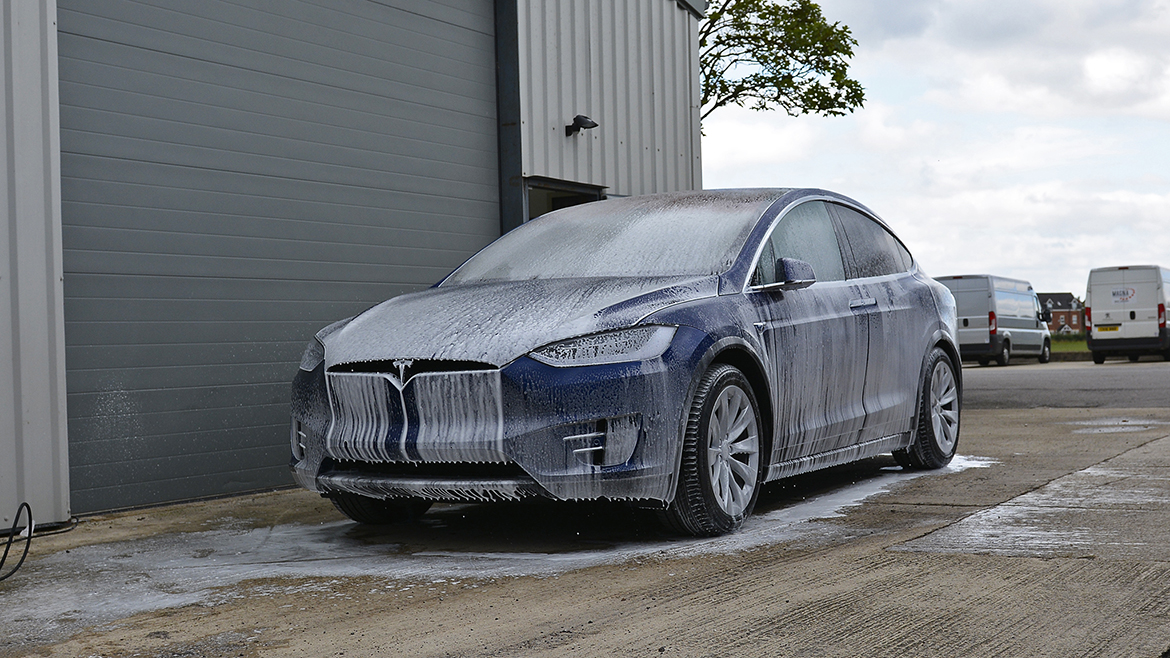 With the Tesla washed and decontaminated the paintwork was then inspected with different light sources which highlighted some buffer trails and light swirling. The paintwork was then given a single stage machine polish to fully remove these defects and leave a high gloss finish.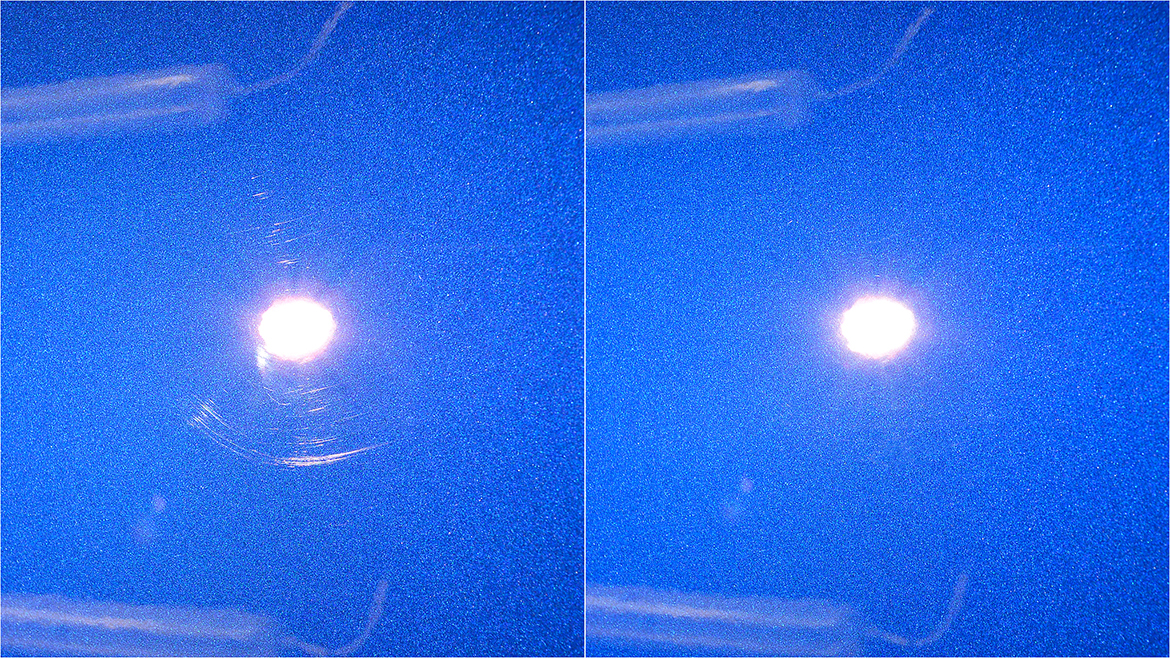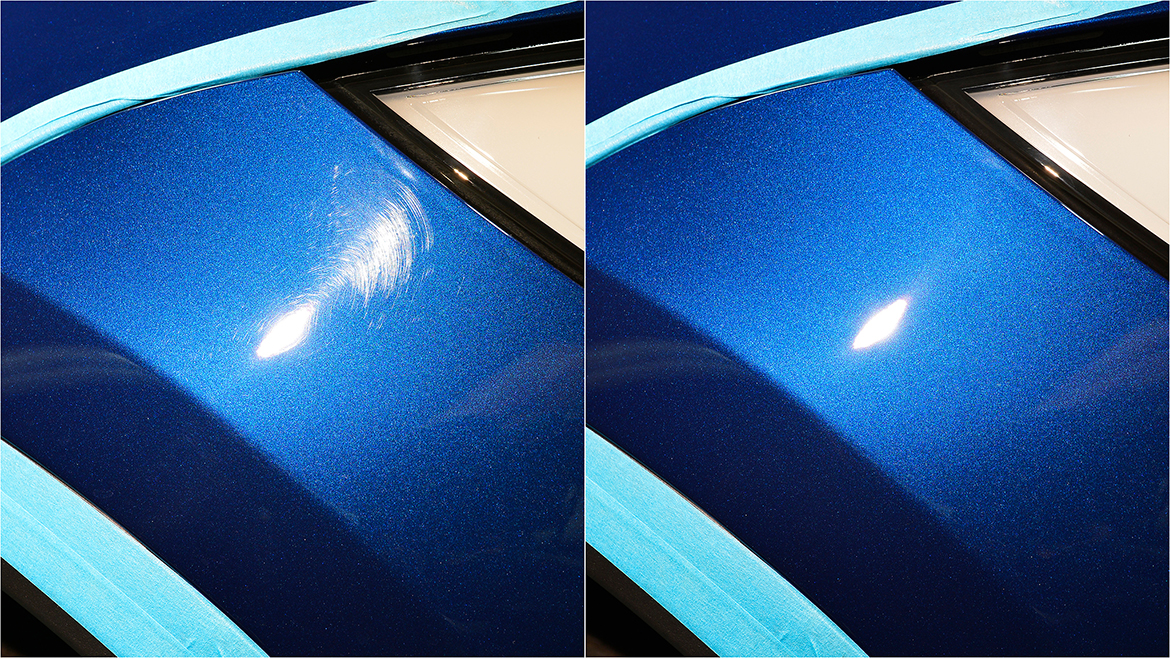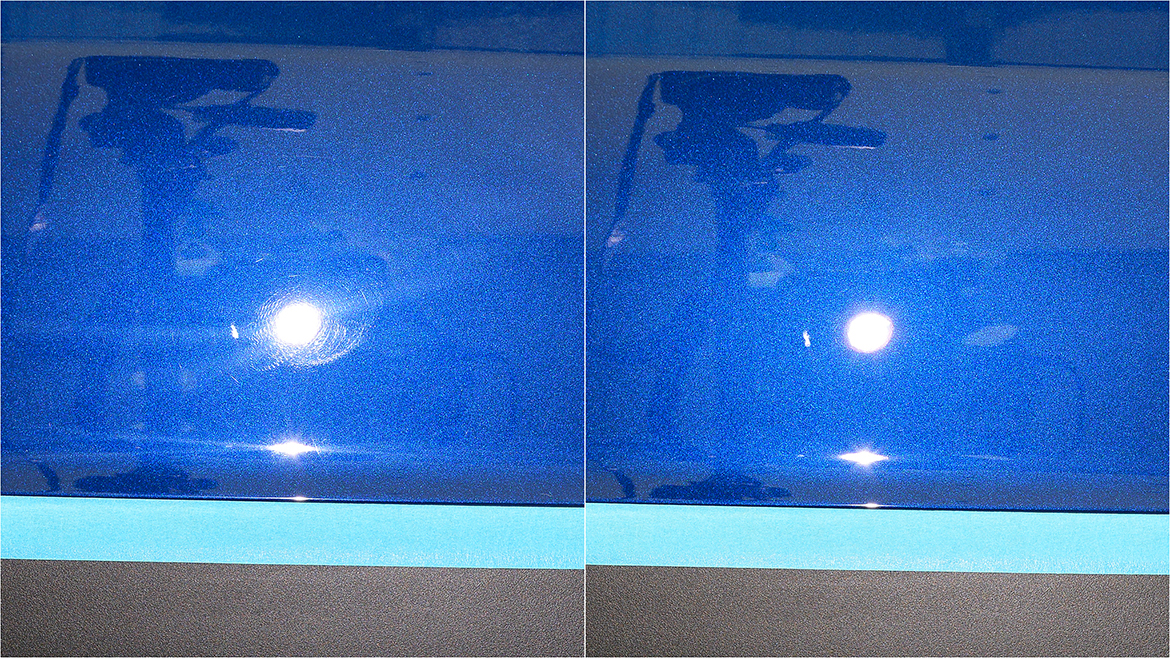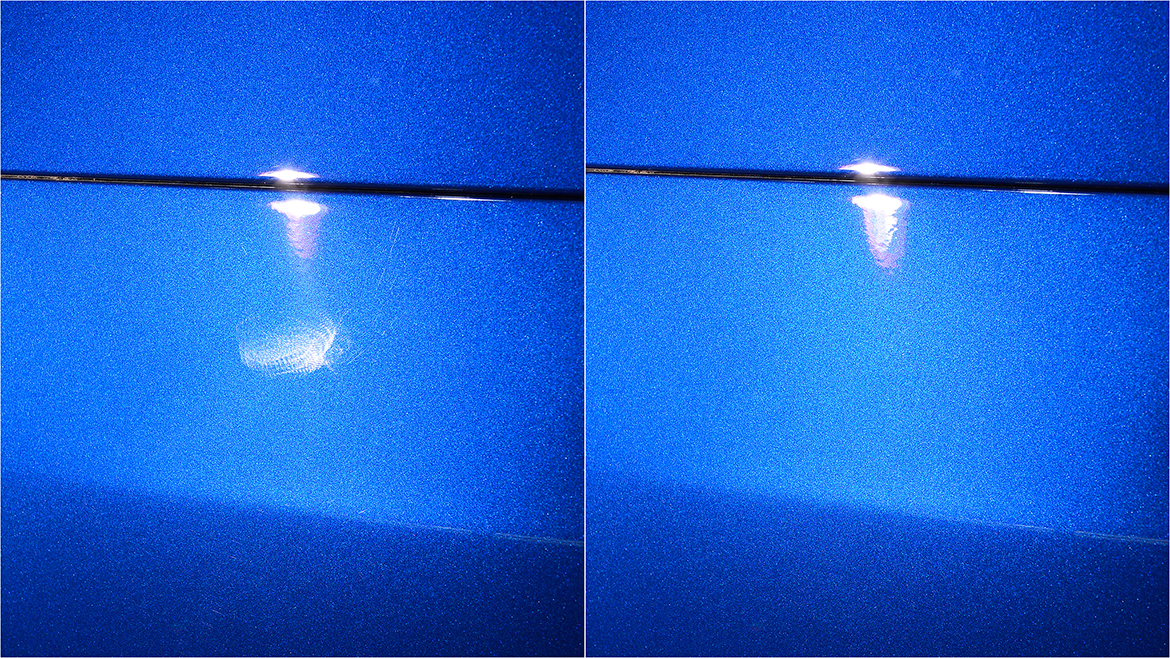 Once the machine polishing stages were completed we fitted Xpel Ultimate Paint Protection Film to some of the high impact areas of the car to protect these areas from stone chips and minor abrasions. We fitted film to the bonnet, front bumper, head & fog lights, front wings, side mirrors and A-Pillars.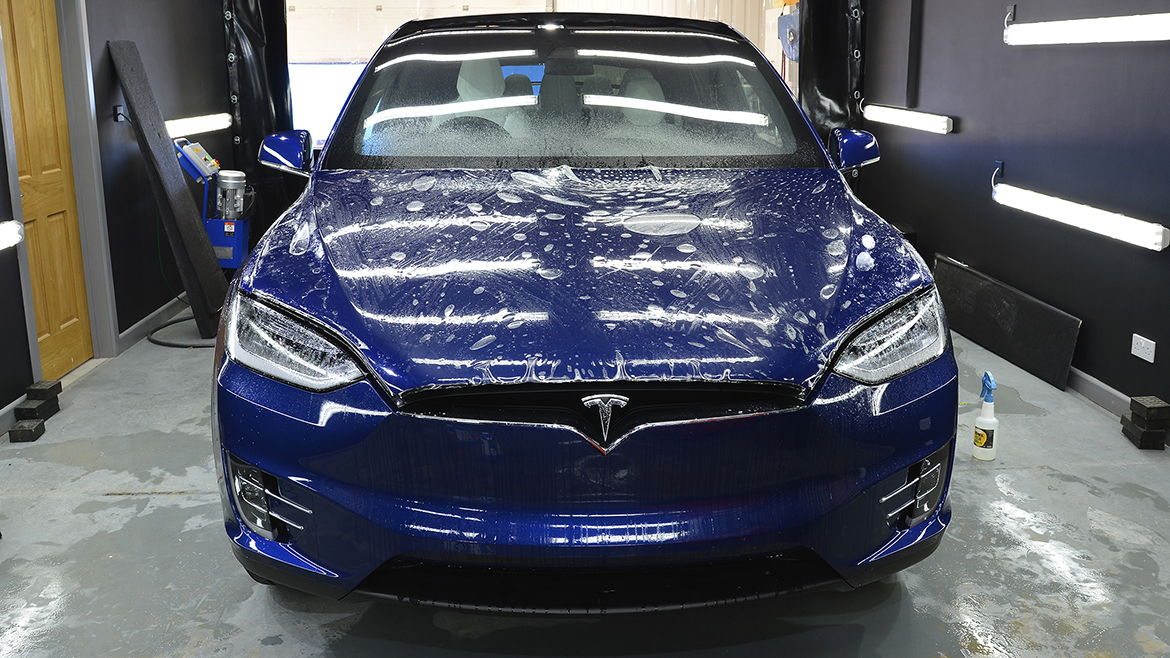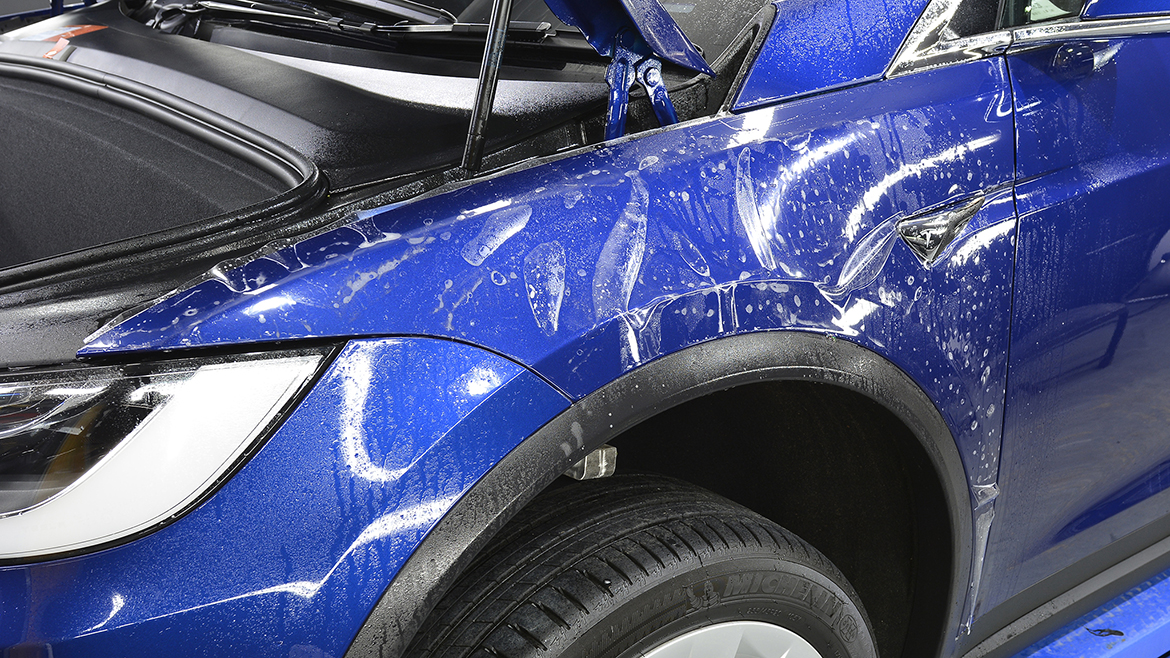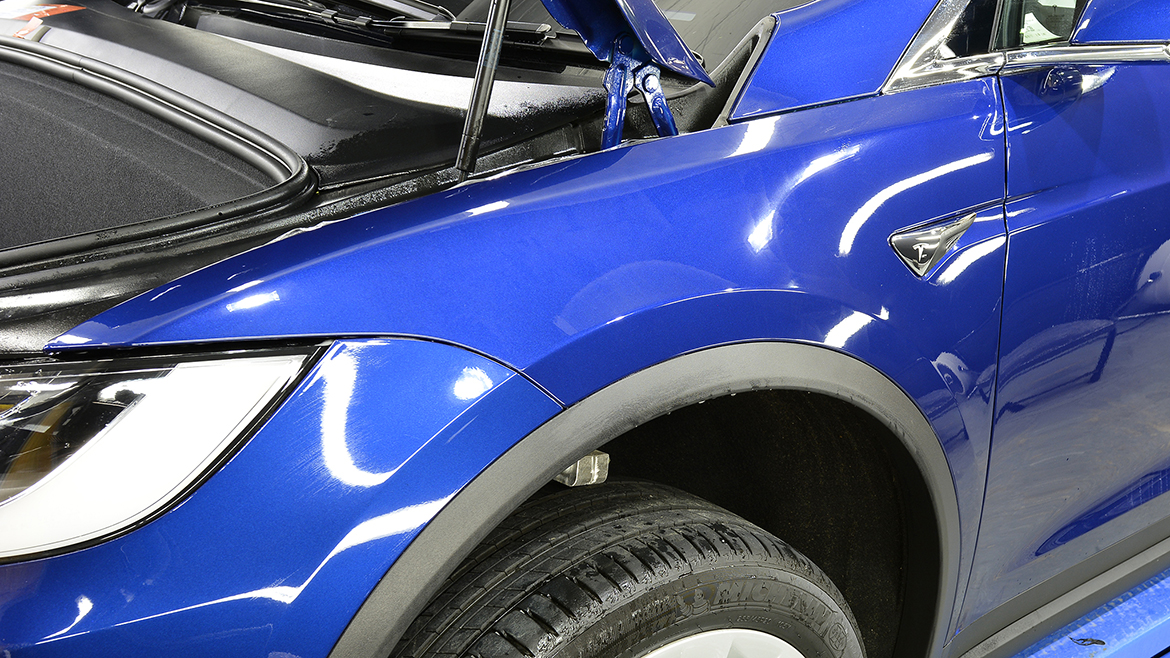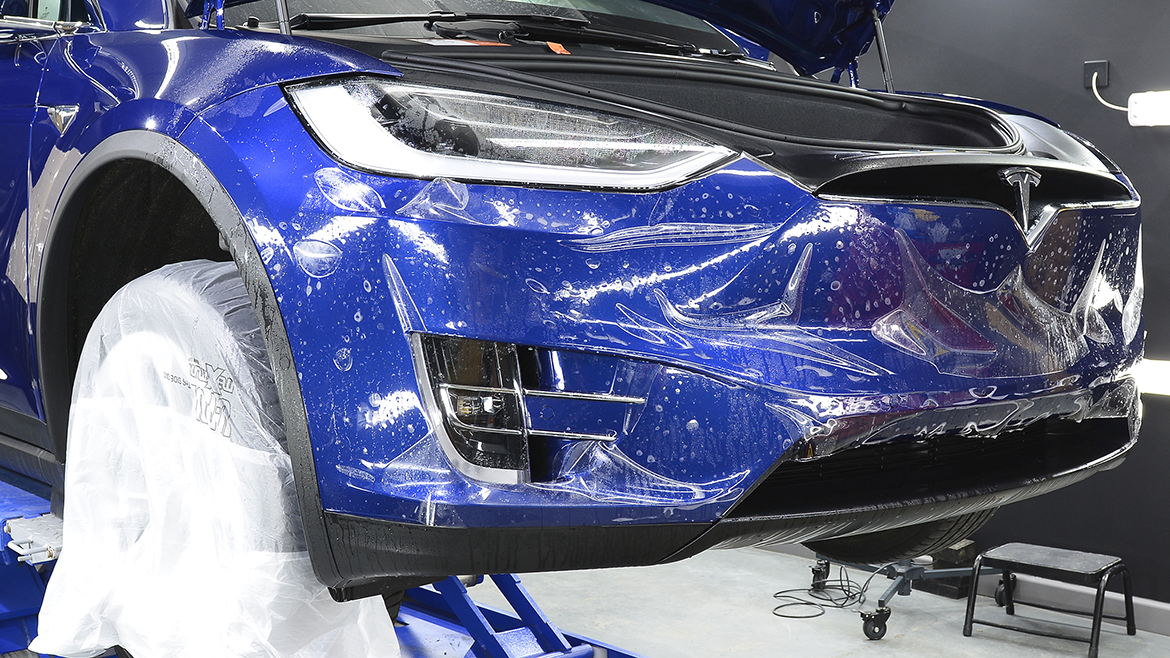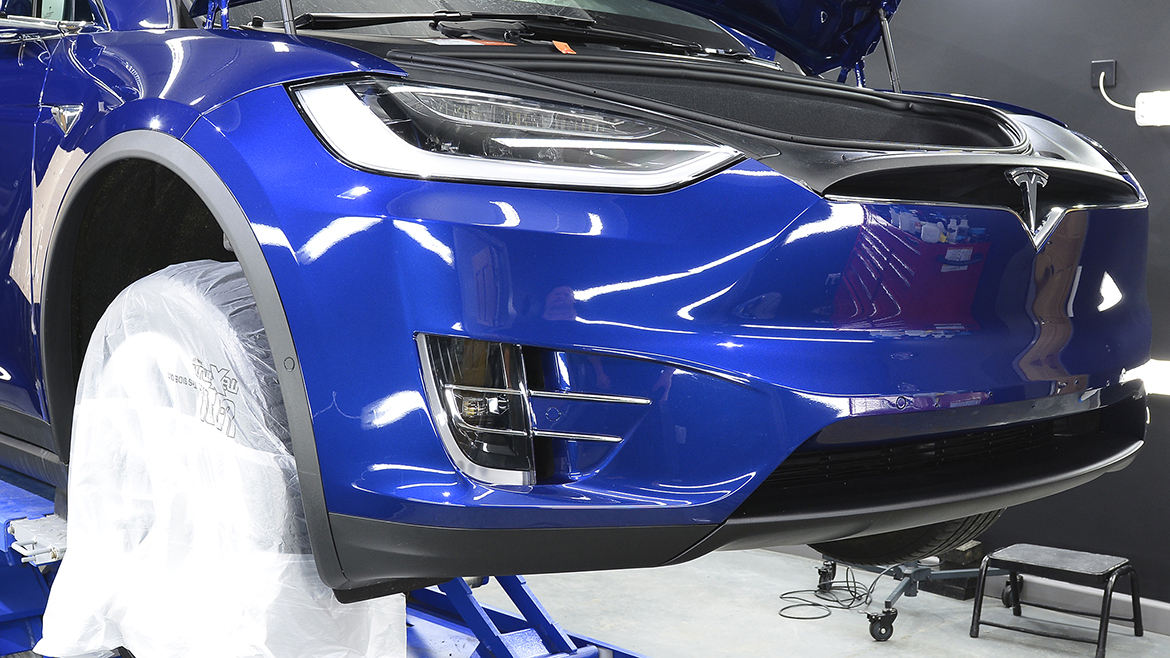 The customer also requested that we fit some film to the seat backs and some of the dash trim to protect these from scratches and other minor abrasions.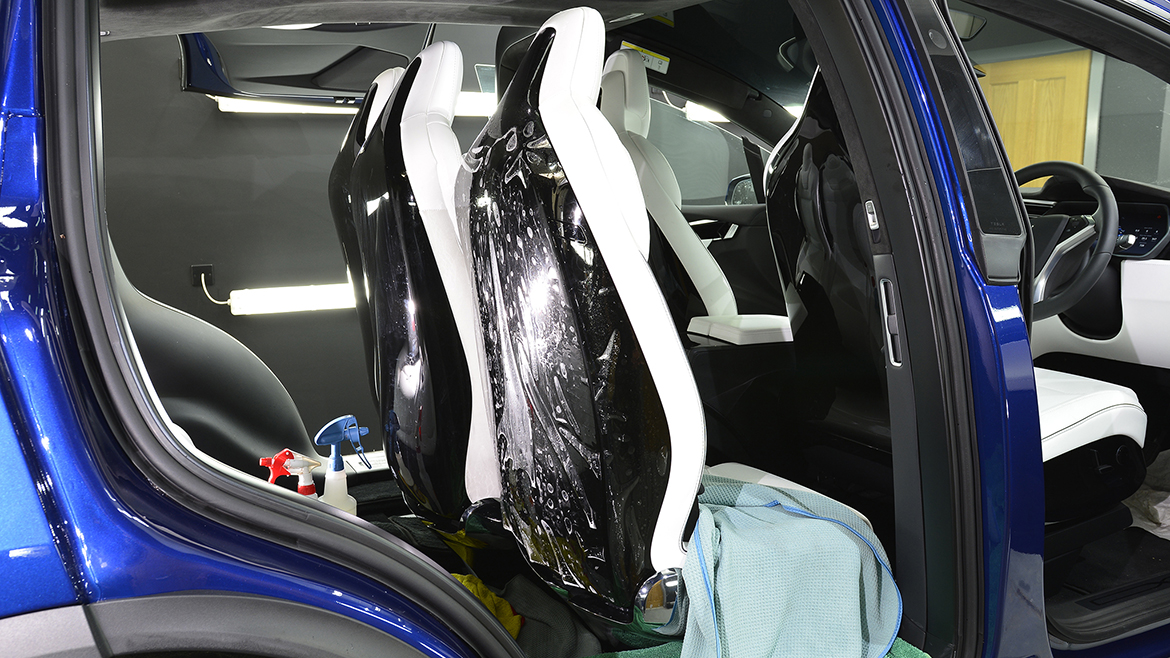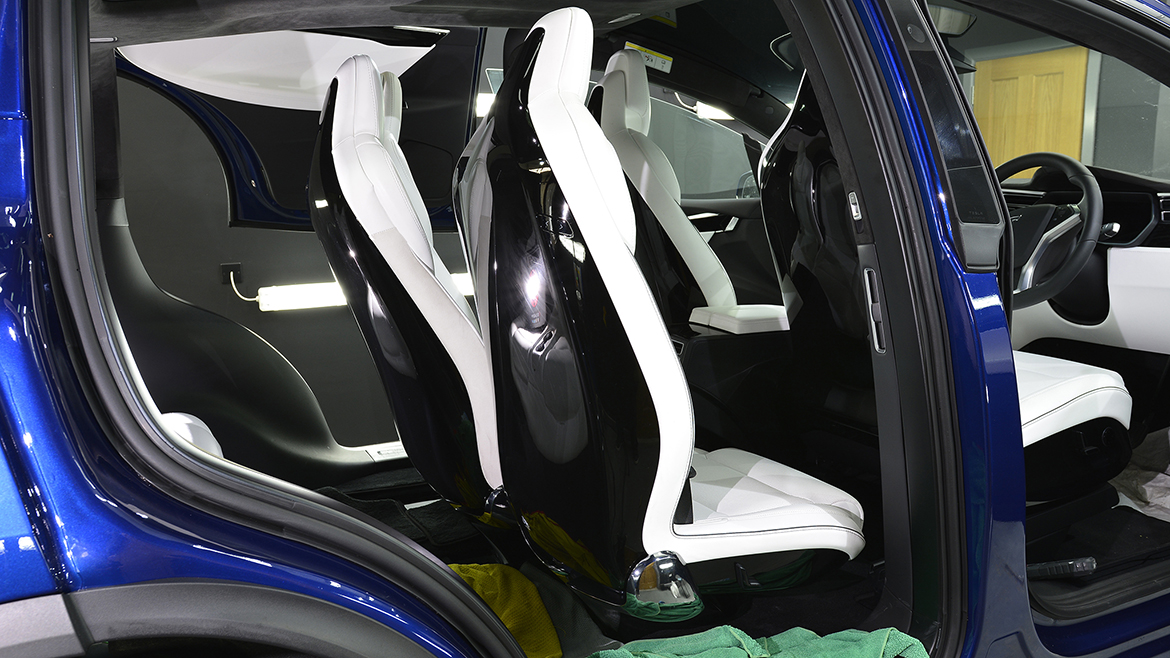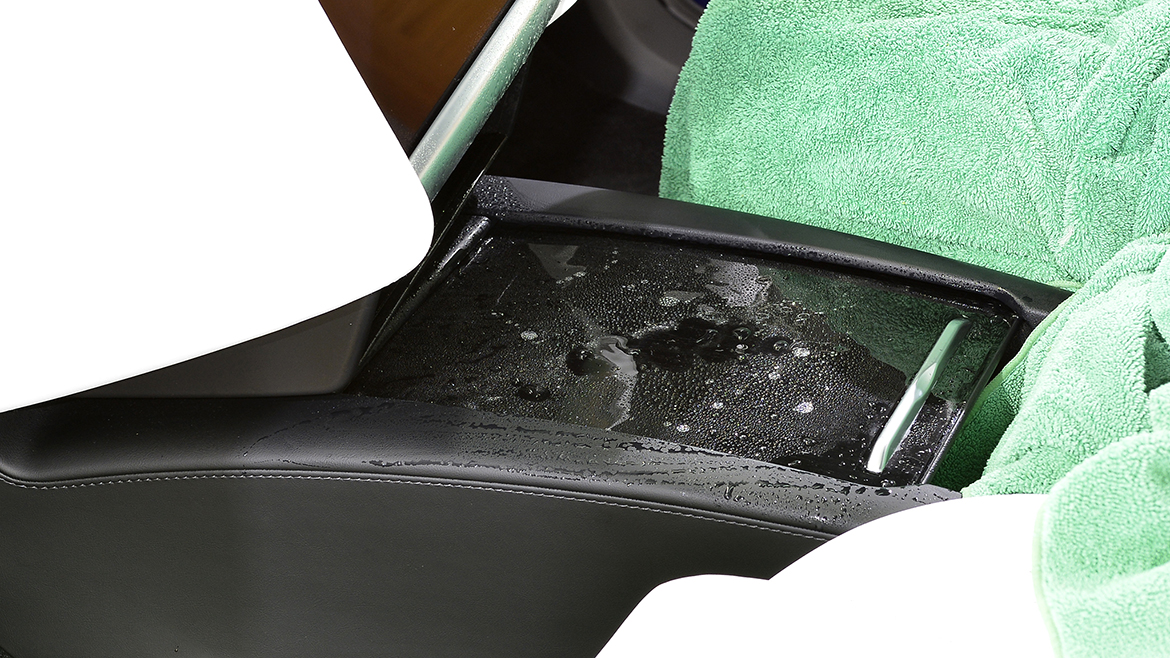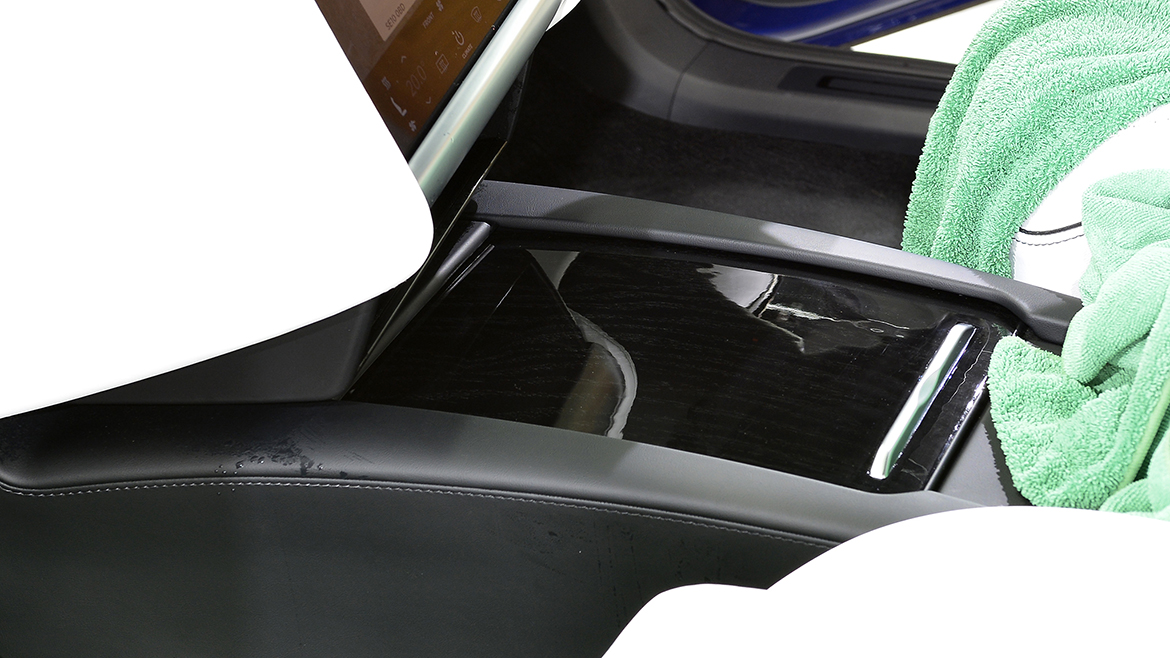 The remaining paintwork which wasnt covered in paint protection film was protected with Gtechniq CS Black.  This innovative sealant offers the latest in nanotechnology advances, providing an effective barrier against extremes of pH. The coating forms a dual layer of protection: the base layer has a hardness of around 7h to provide flexibility; the top layer has a hardness of 9h. The combination of tough over coat with flexible under-layer contributes to the reduction of swirl induced hazing. Once cured Crystal Serum is virtually impervious to harsh wash chemicals, industrial and environmental fallout.
After Crystal Serum had cured EXO V3 was applied on top (including the paint protection film). This top layer sealant adds an extra level of slickness whilst increasing the hydrophobic properties of the final finish.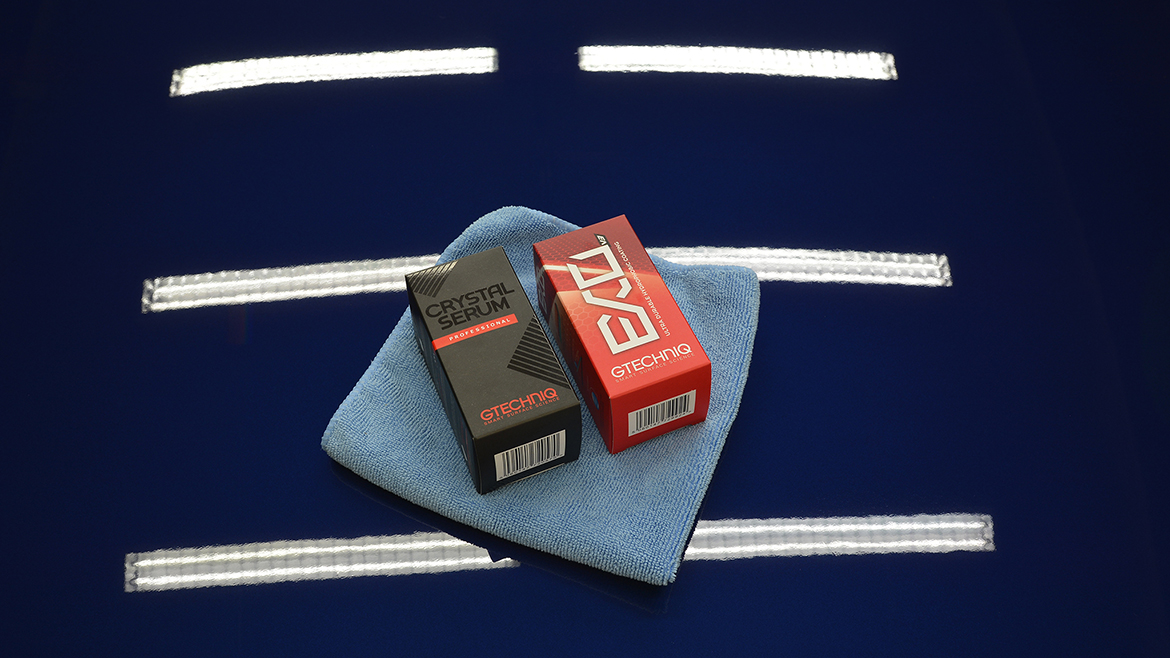 The wheels were removed and thoroughly coated with Gtechniq Crystal Serum along with the brake calipers.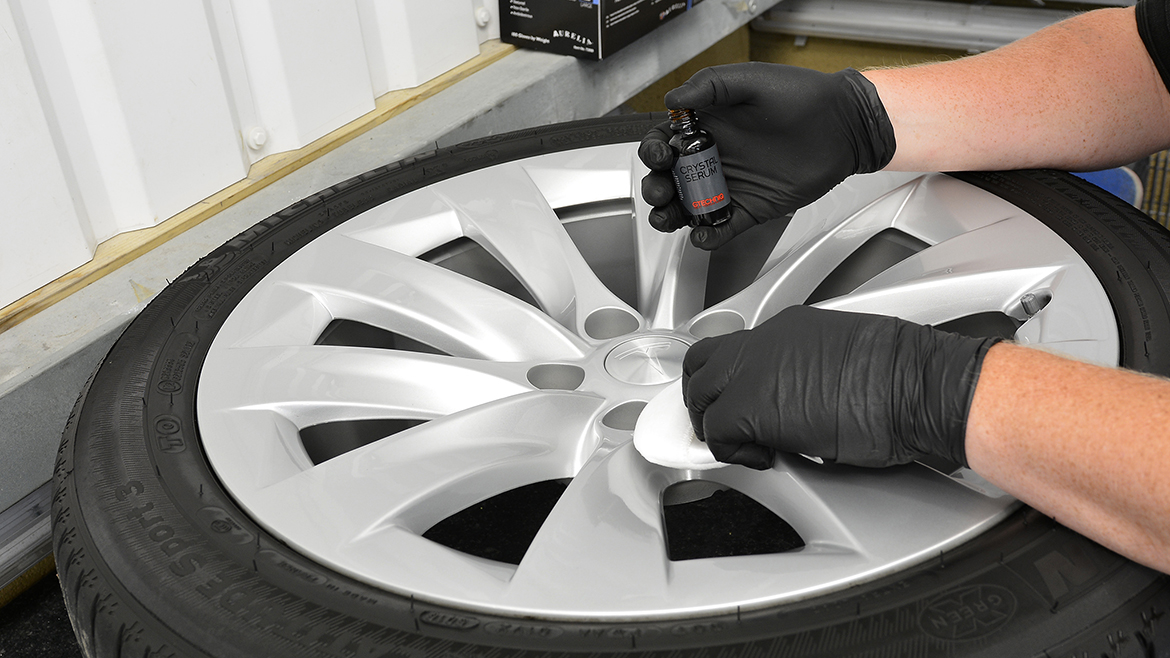 All exterior glass including the panoramic roof was coated with Gtechniq G1 ClearVision Smart Glass.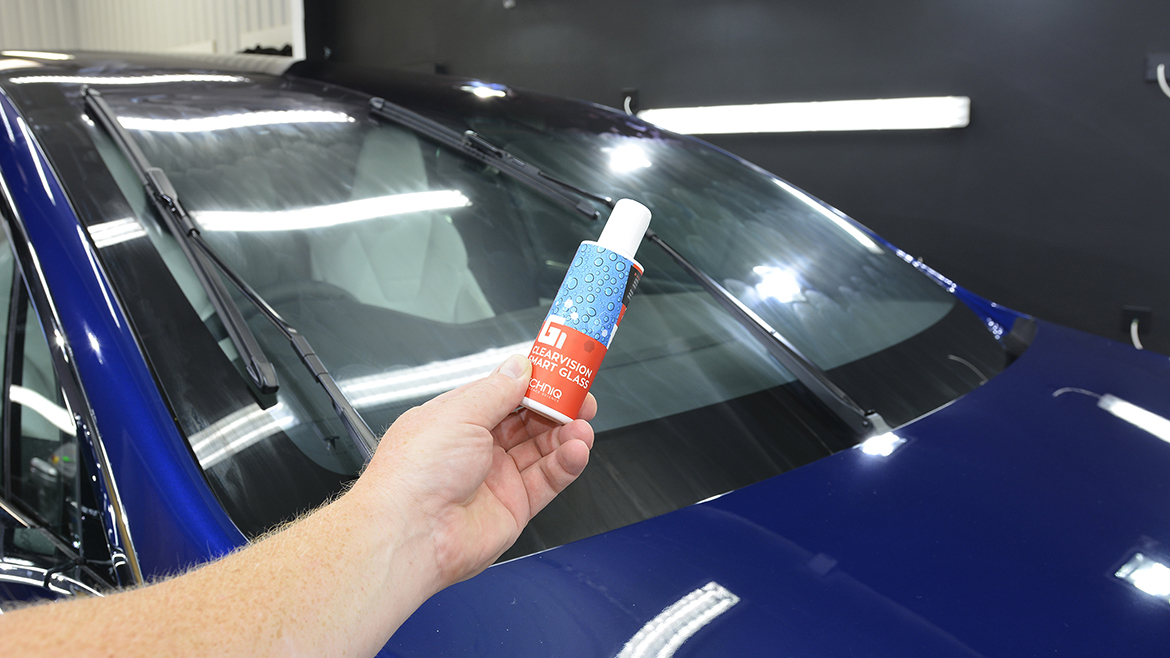 The plastic trim found on the car was treated with Gtechniq C4 Permanent Trim Restorer.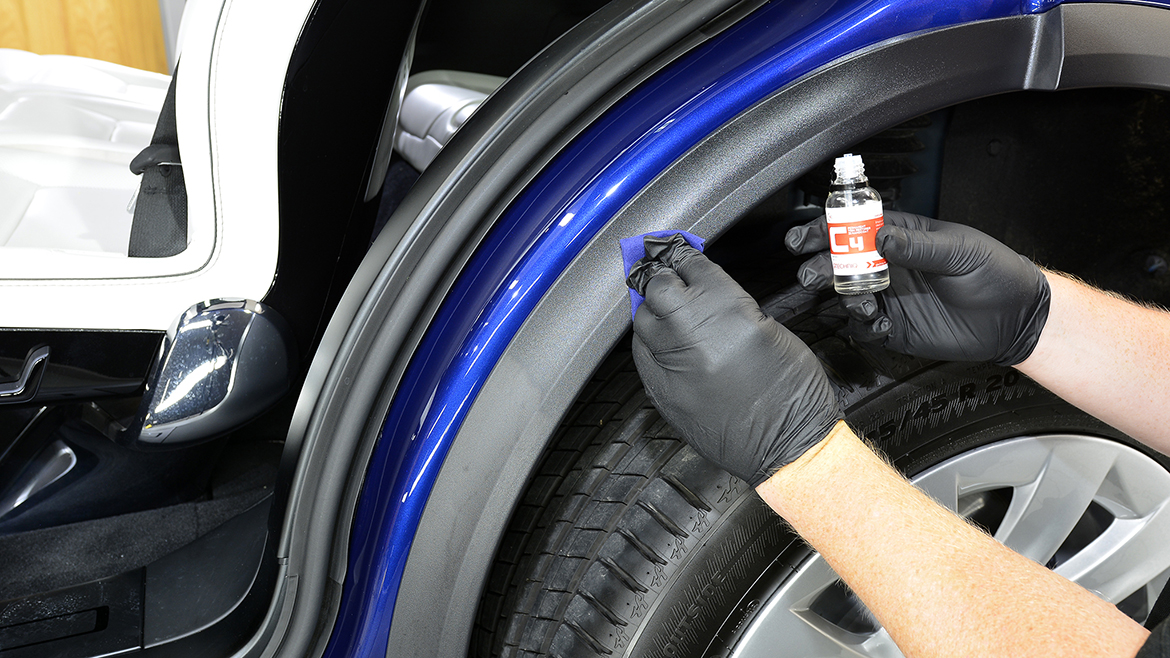 The interior upholstery was protected with Gtechniq L1 Leather Guard and I1 Smart Fabric/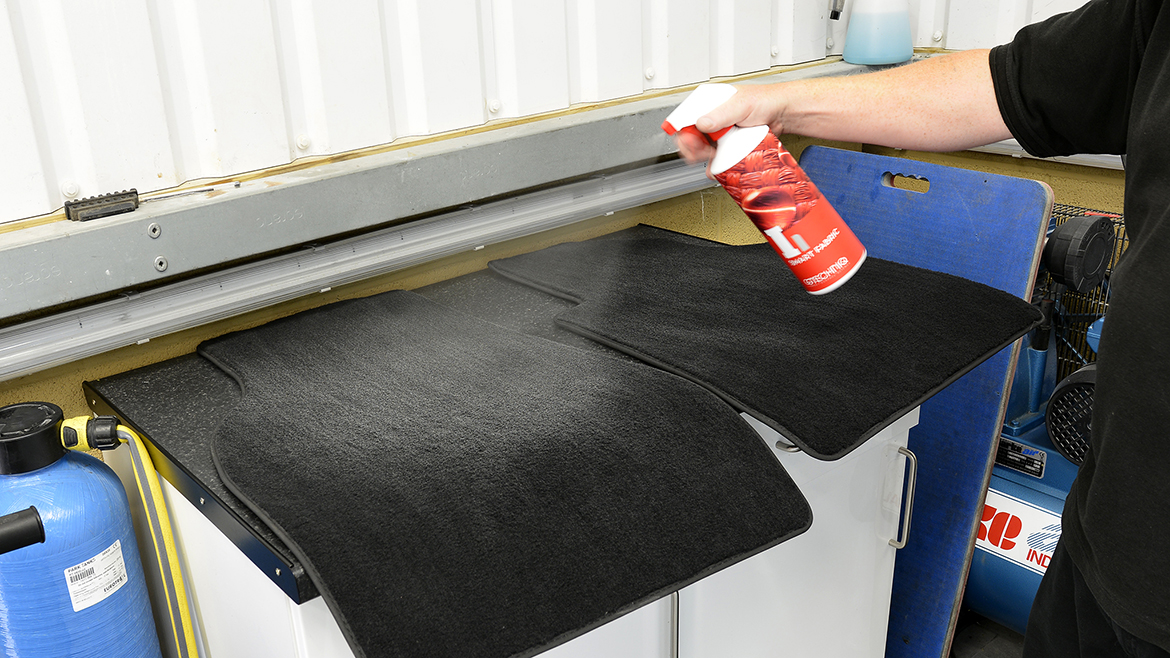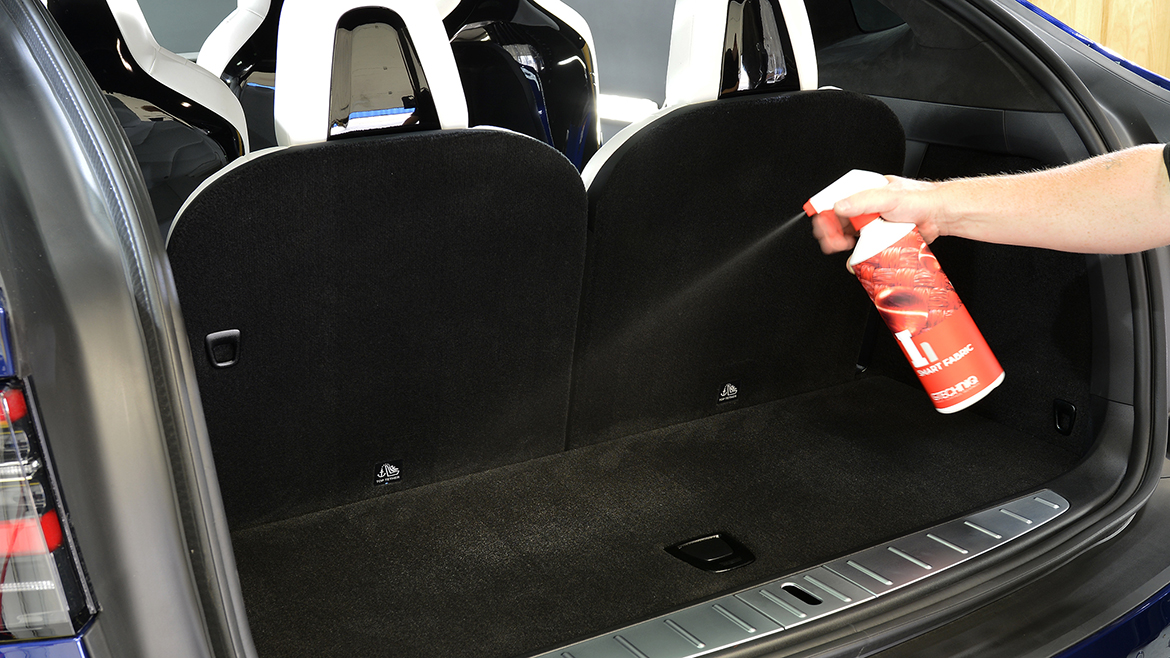 And the end result after four days of work…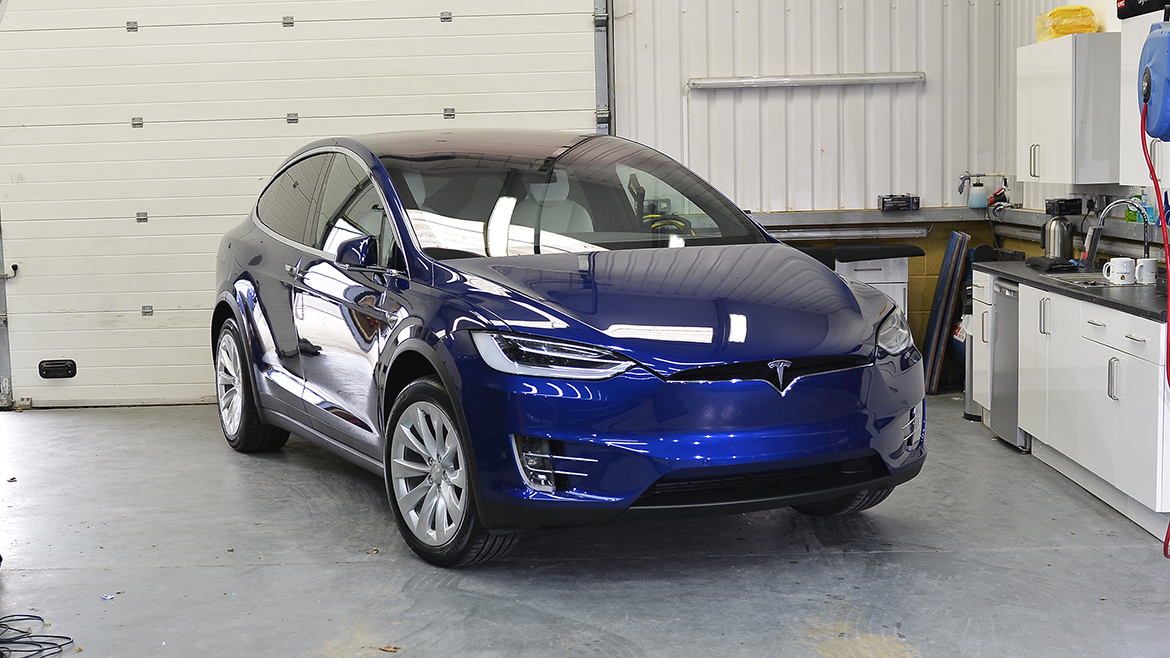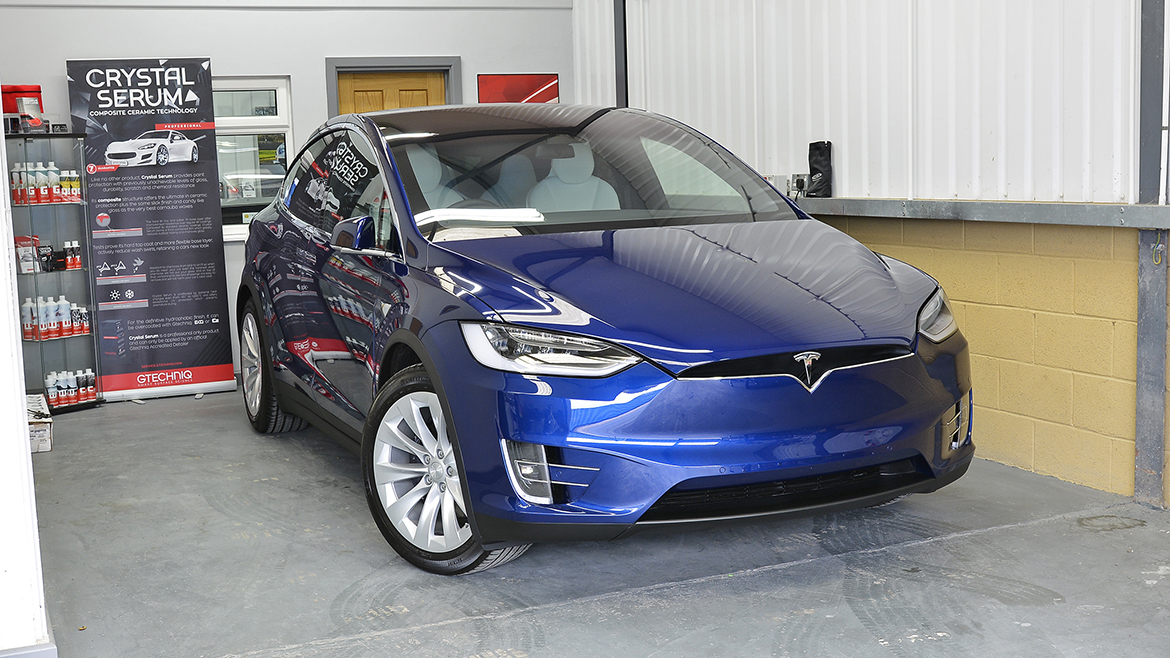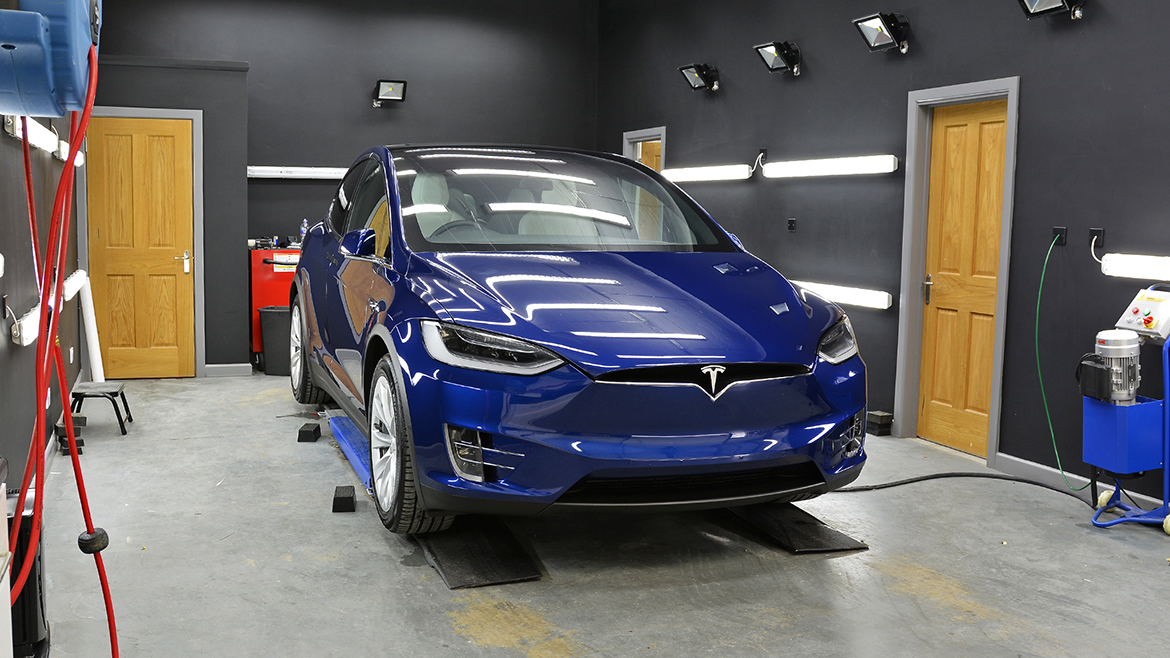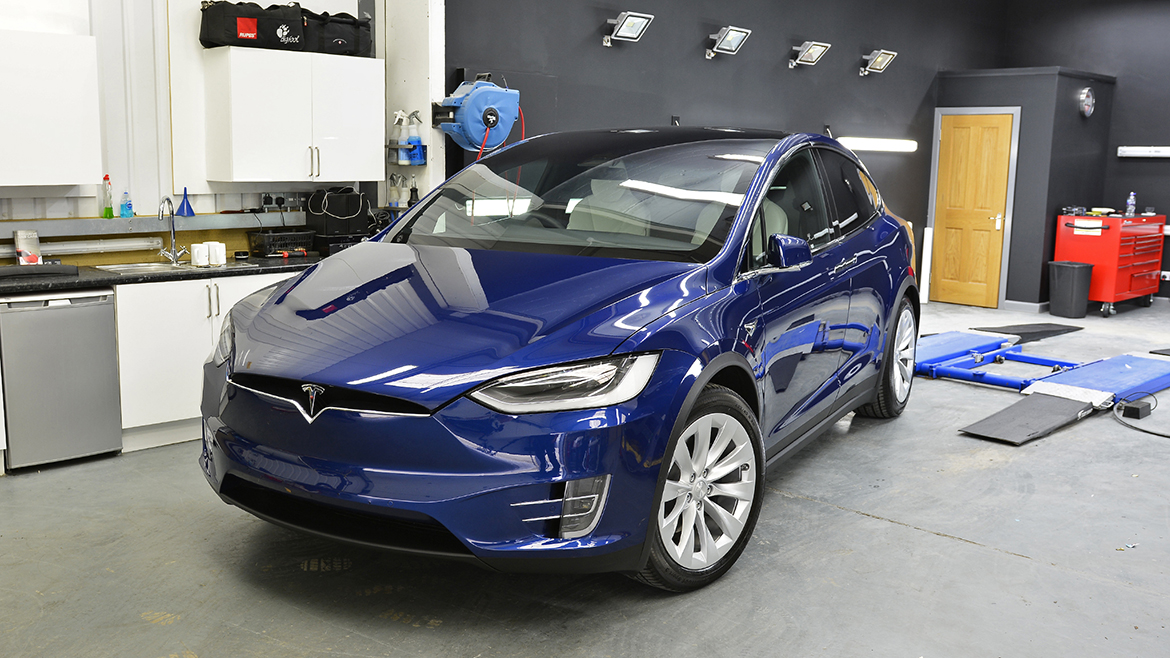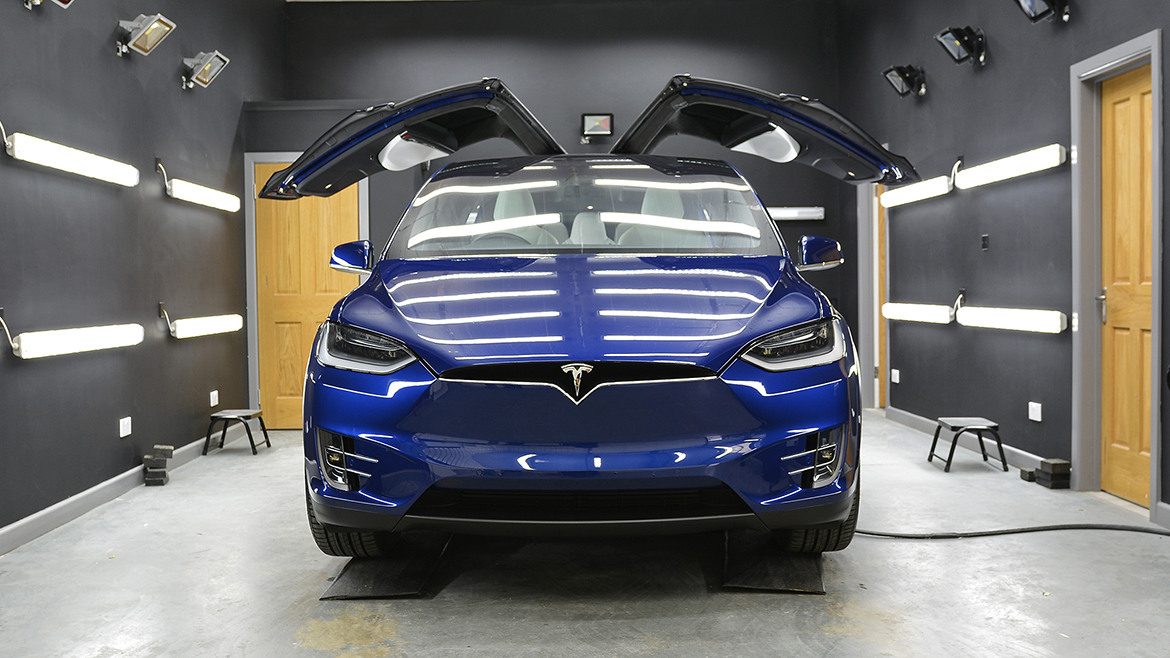 If your buying a Tesla or have just taken delivery of a new car why not book our New Car Protection Treatment! Contact us today for quote.