This 2014 Lotus Evora S was booked in for a Paint Correction Detail to remove the swirl marks and scratches that had accumulated over the years from poor washing, the owner also requested some long term protection to protect the exterior of the car.
The treatment began with the Lotus Evora S going through the usual thorough wash and decontamination stages before moving onto the machine polishing stages.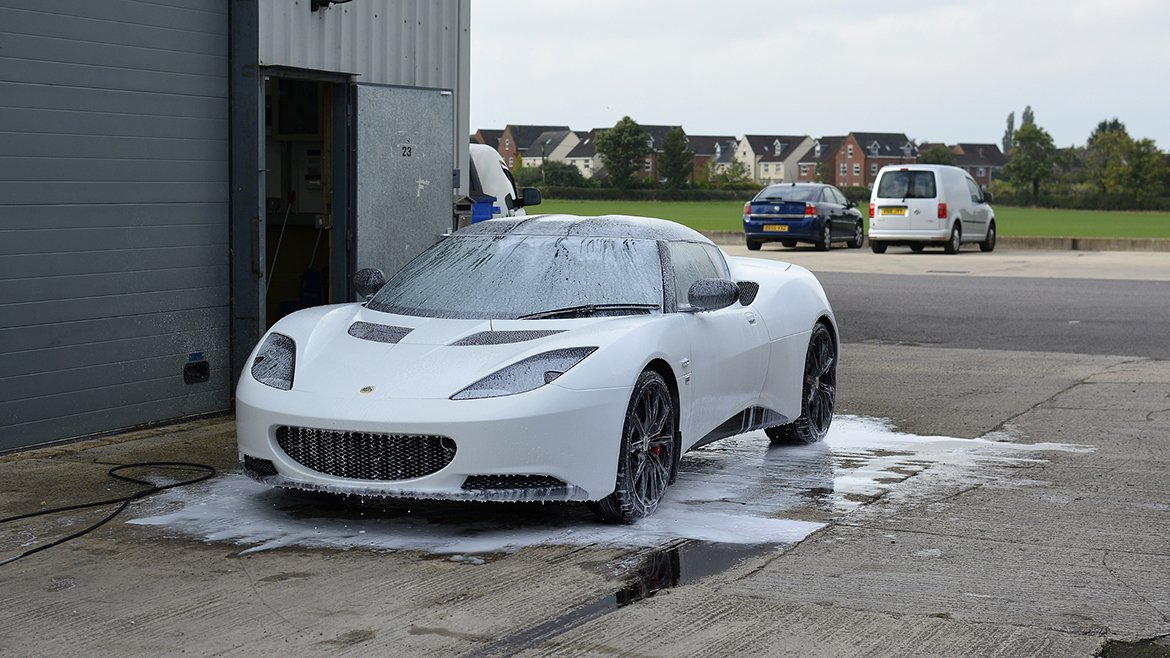 Gtechniq W6 Iron & General Fallout Remover used for iron contamination.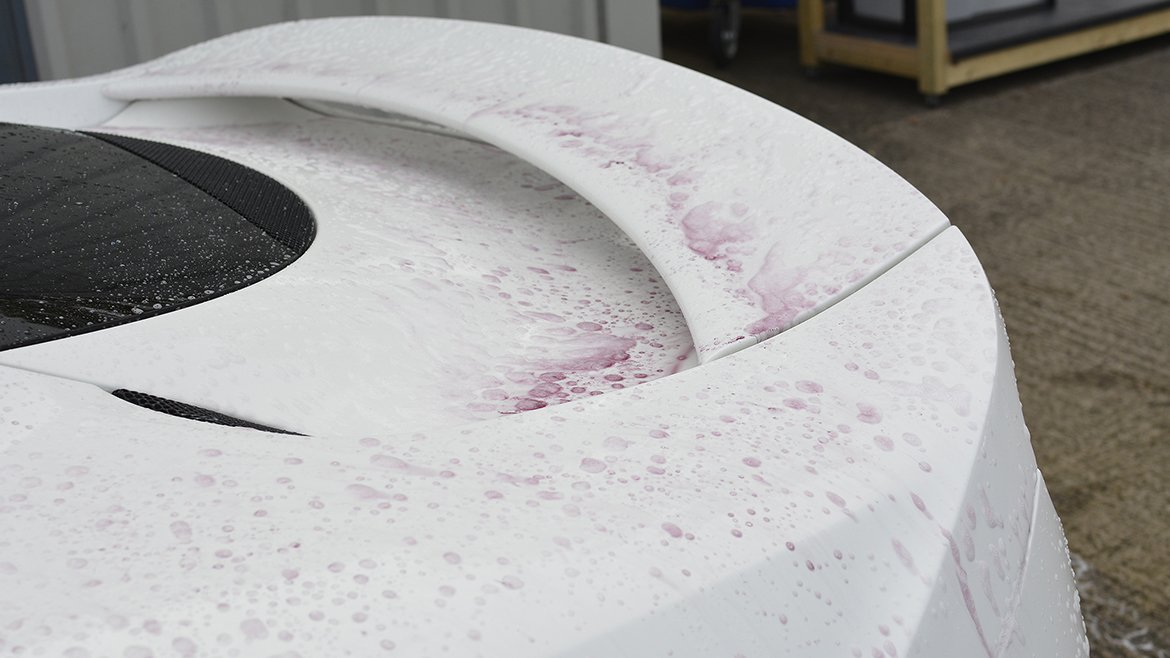 Once washed the Lotus Evora was placed onto the scissor lift and the wheels were removed so they could be thoroughly cleaned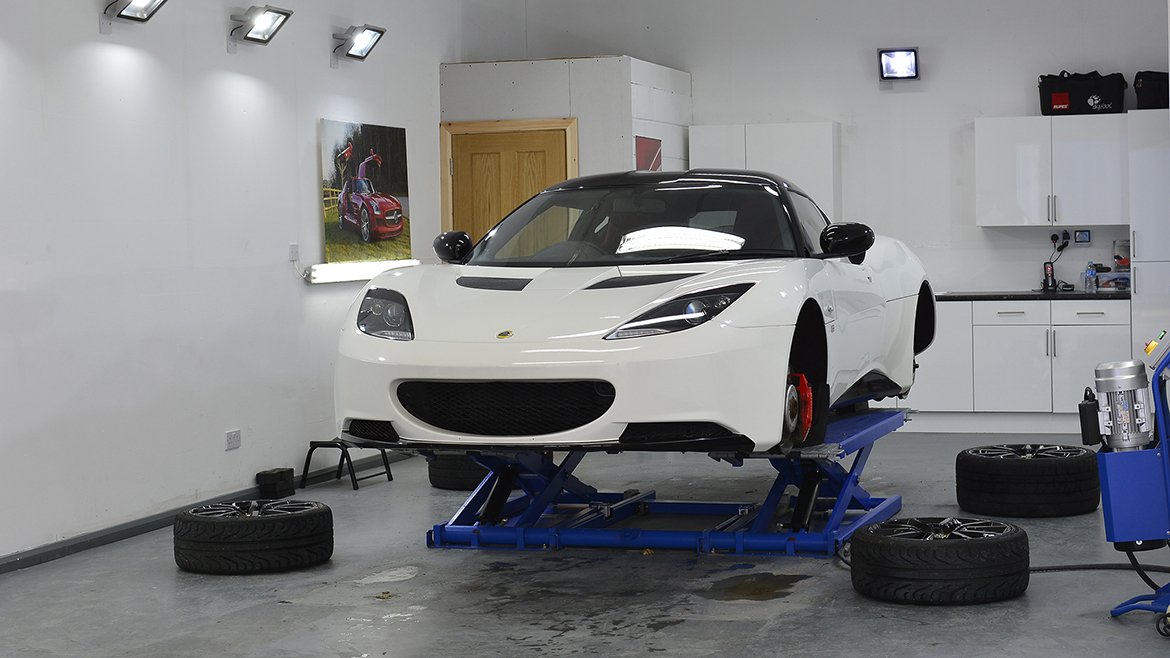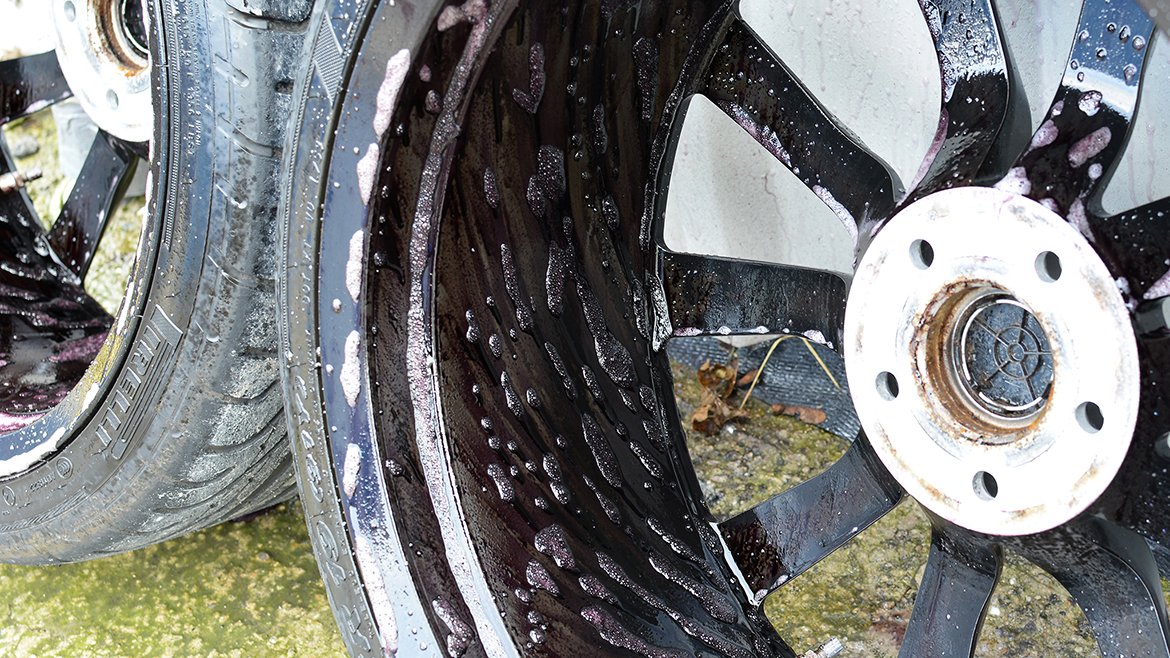 With the wheels clean they were then coated with Gtechniq C5 Alloy Wheel Armour. C5 inhibits the build-up of brake dust, repels dirt, water and oils and makes routine washing much easier.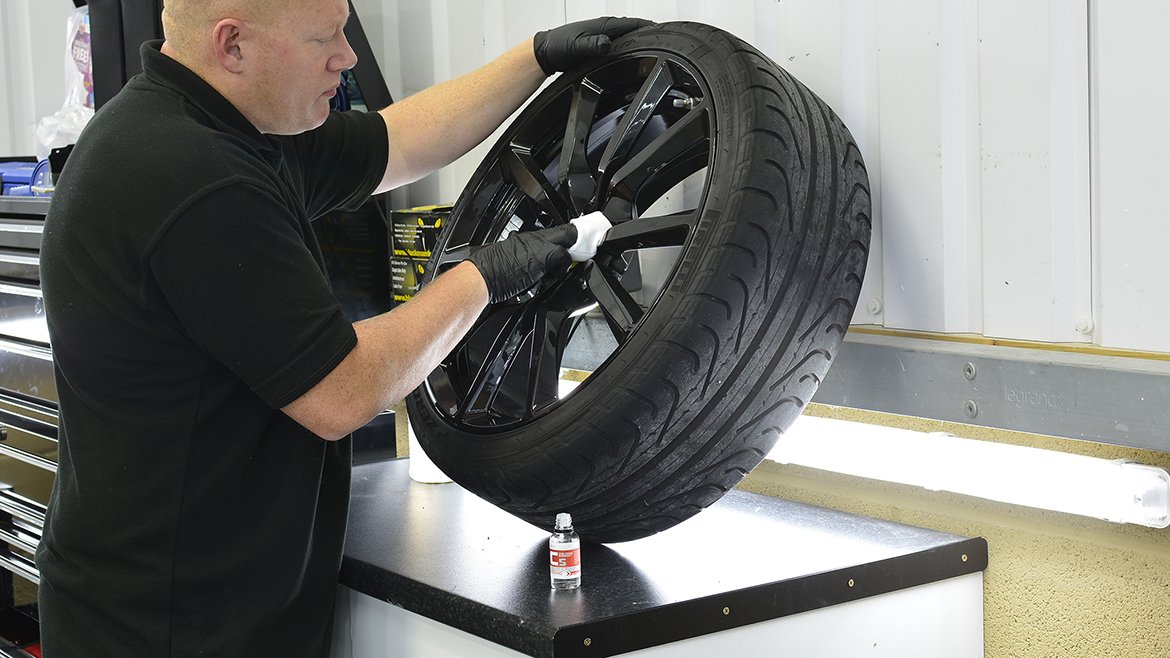 The brake calipers and wheel arches were steam cleaned to remove the build up of dirt and stubborn brake dust. The calipers were then coated with Gtechniq C5 Alloy Wheel Armour.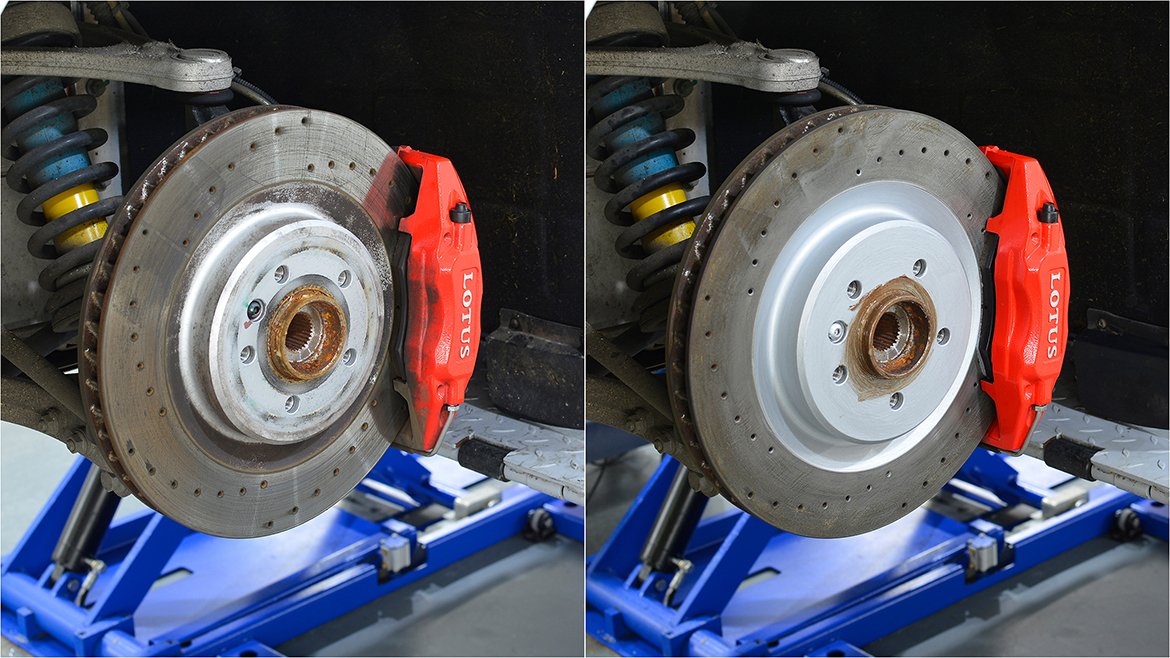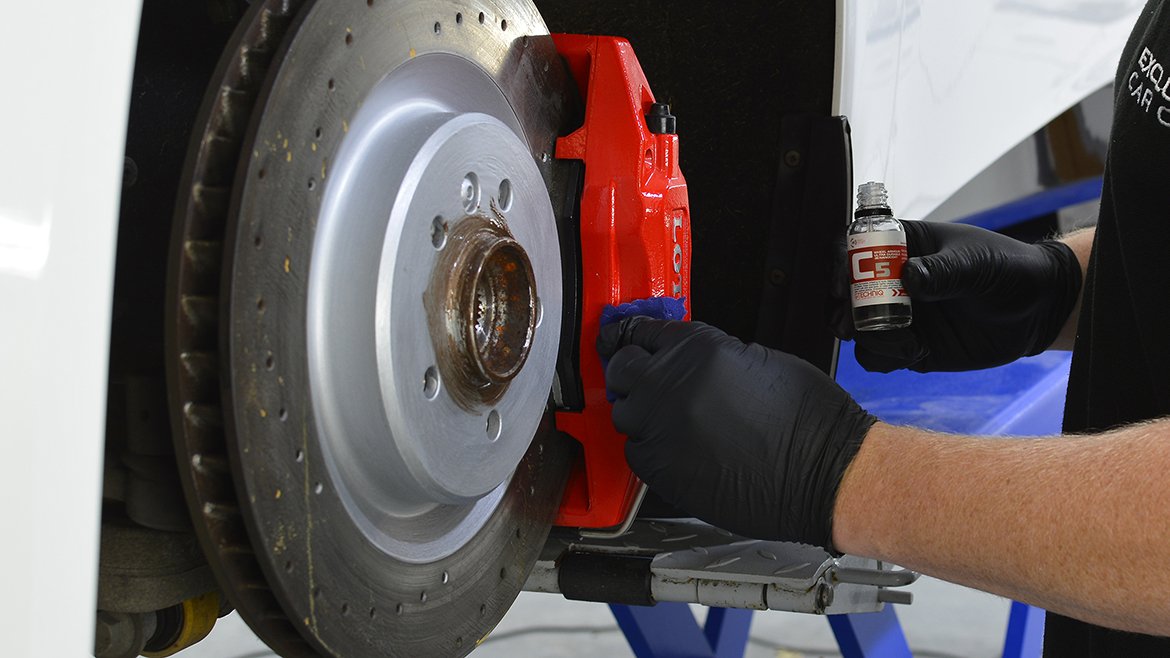 The chrome wheel bolts were tarnished so these were polished back up to a high lustre.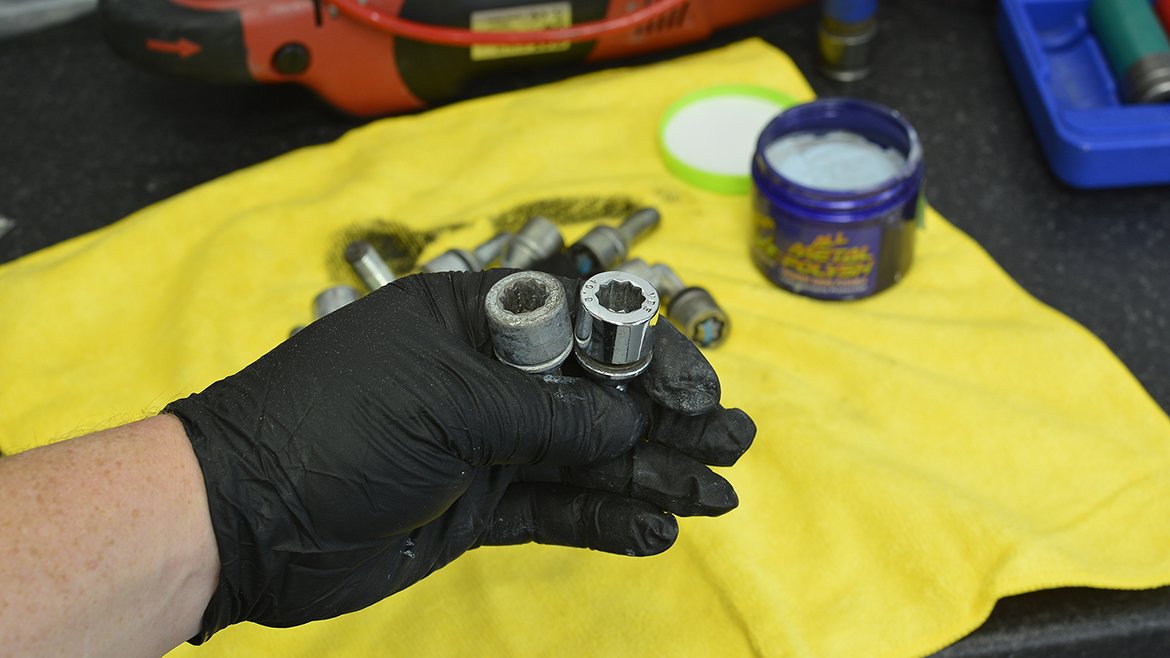 Prior to starting the machine polishing stages the existing 3M VentureShield paint protection film (PPF) was carefully removed as customer wanted a newer generation of self healing film applied due to the existing film yellowing.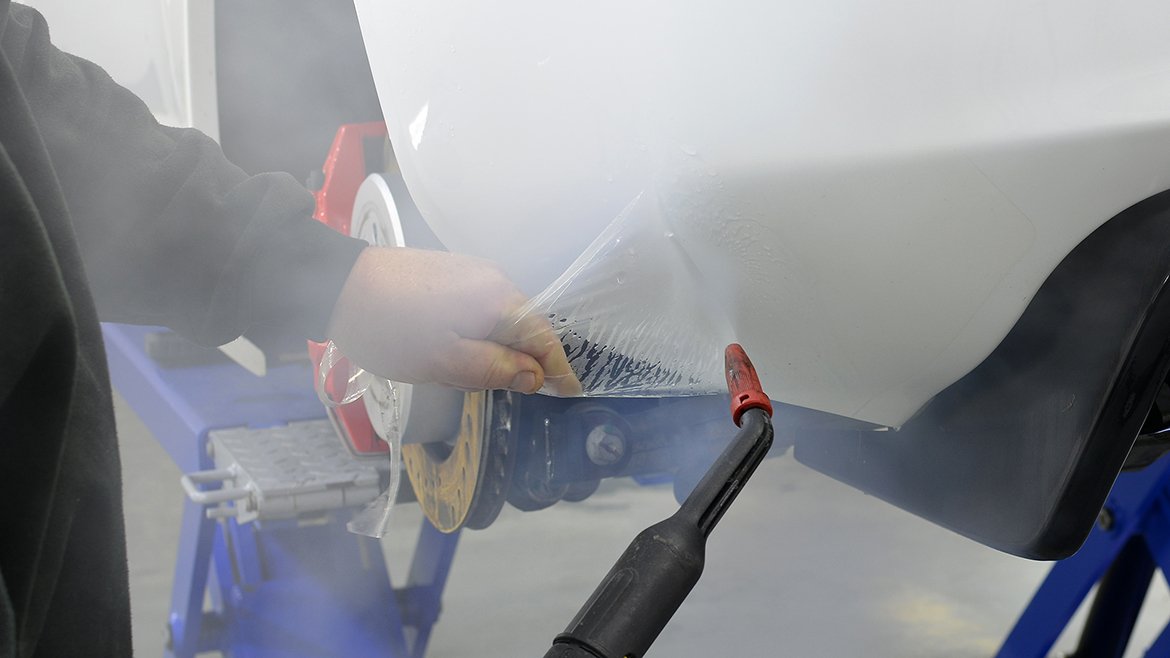 Here is some before and afters during the first stage of machine polishing..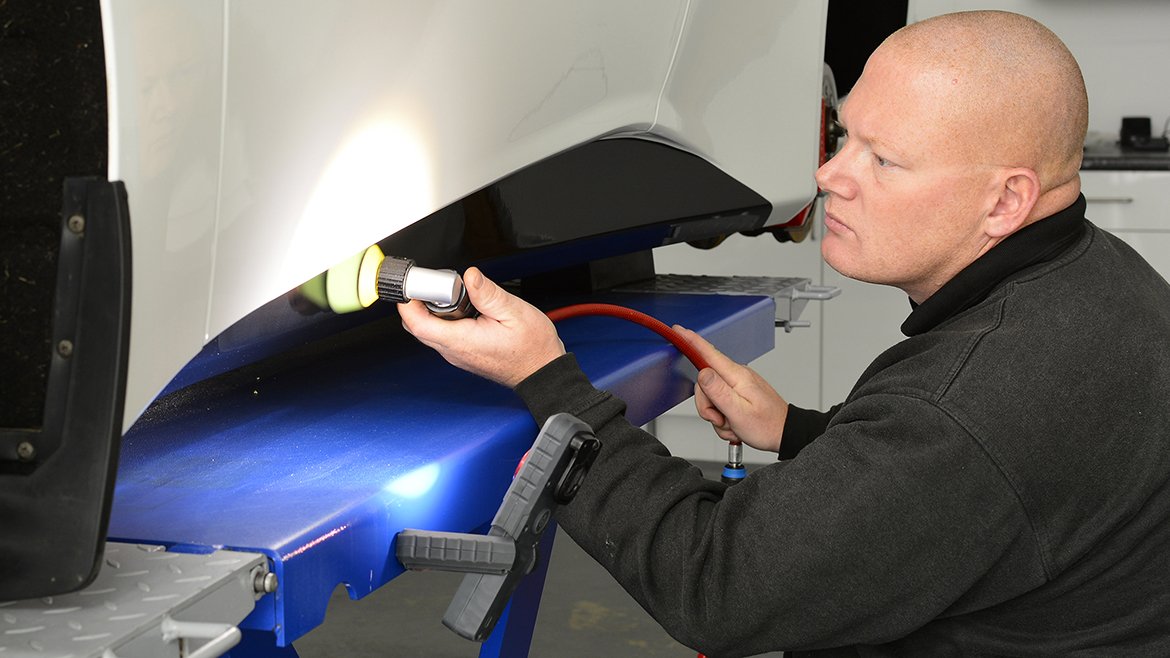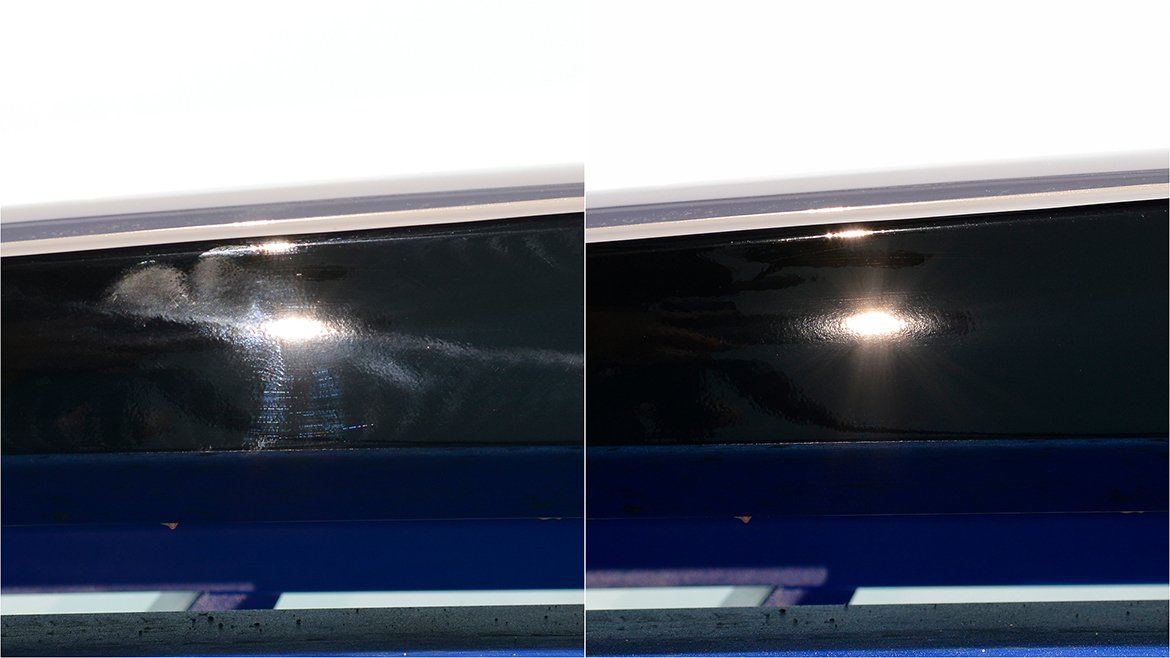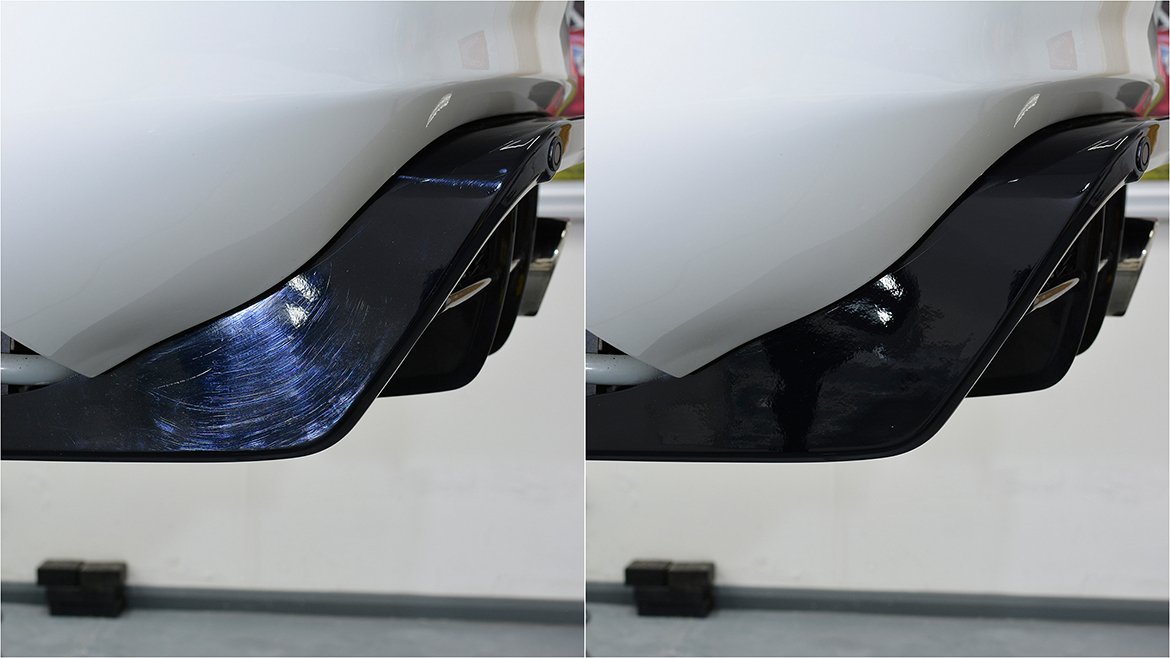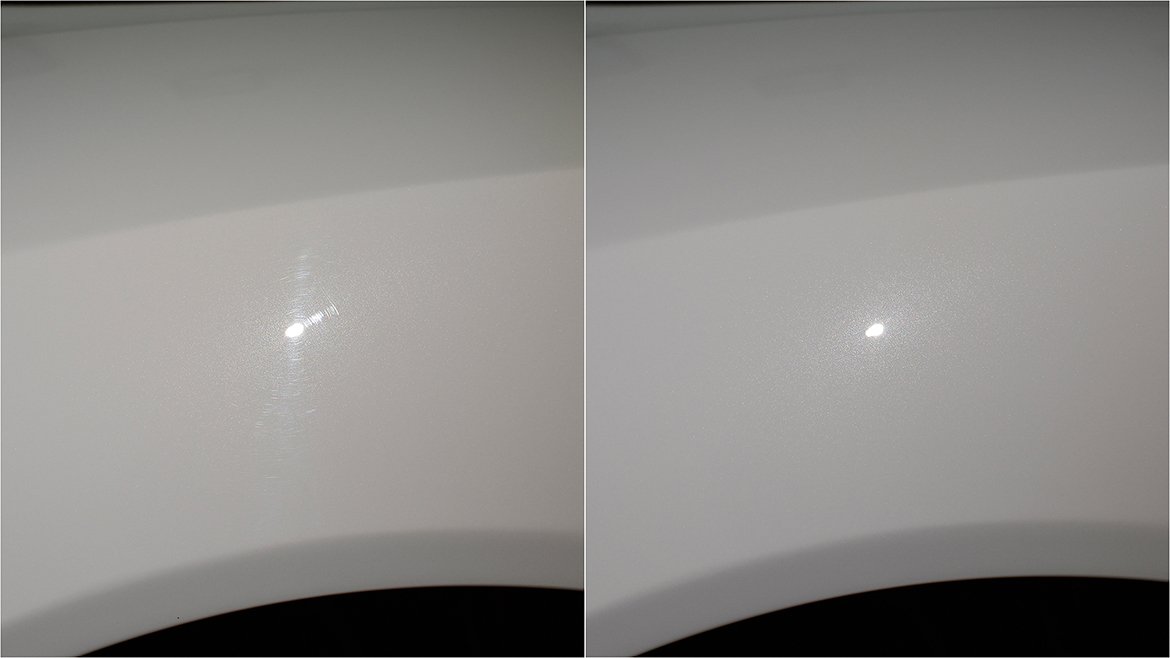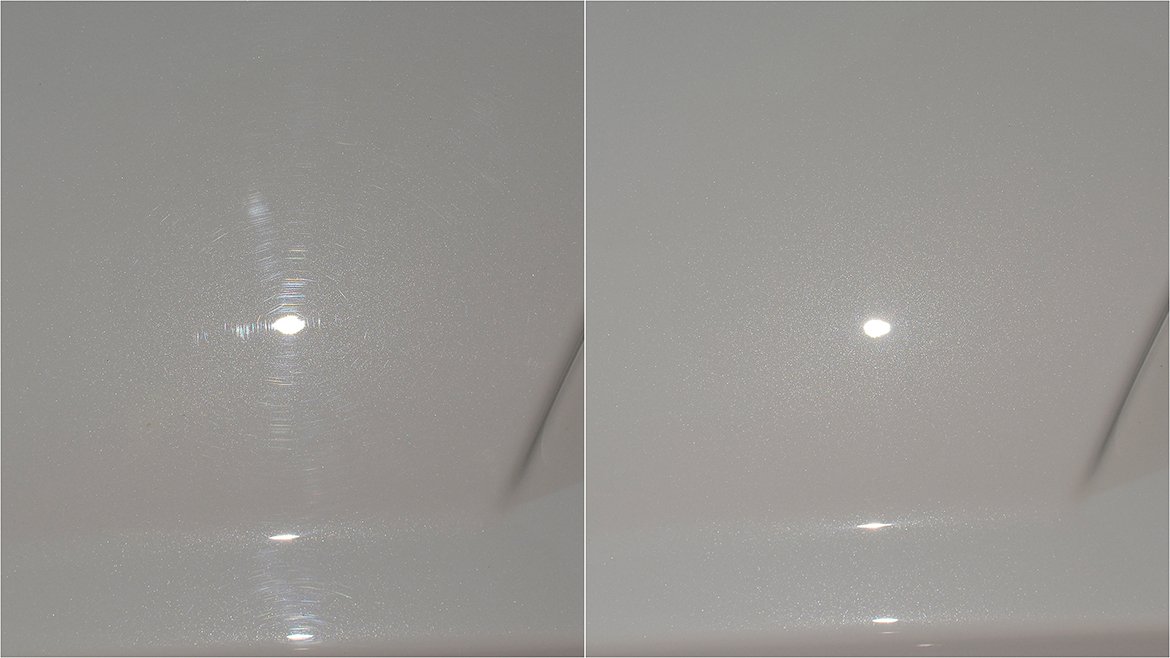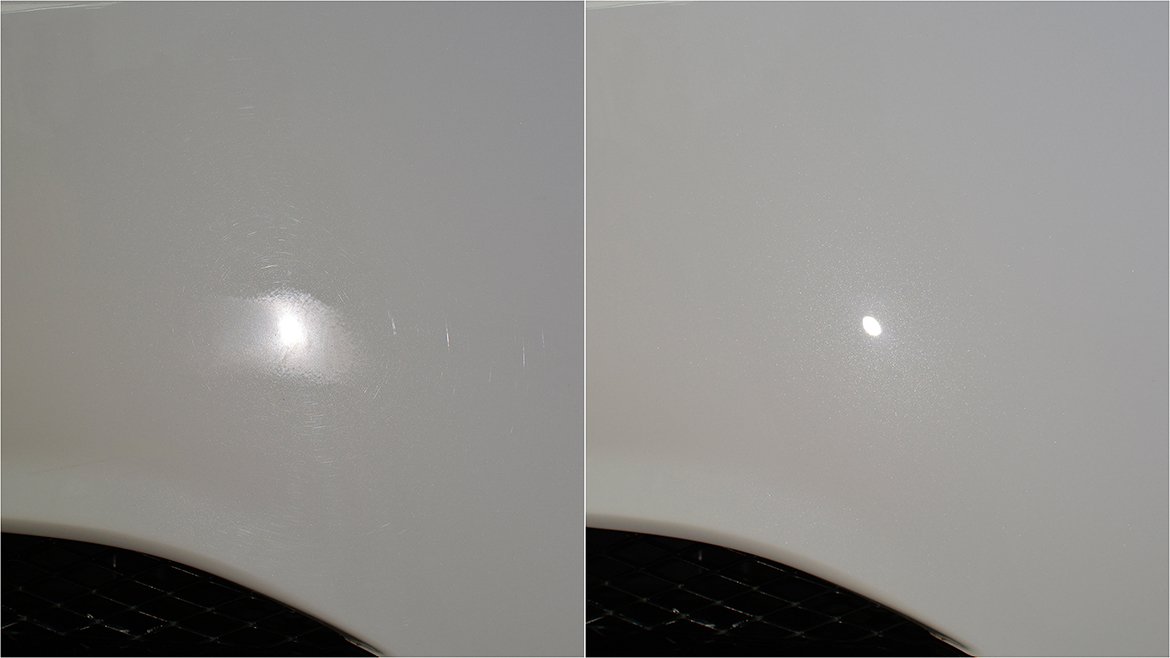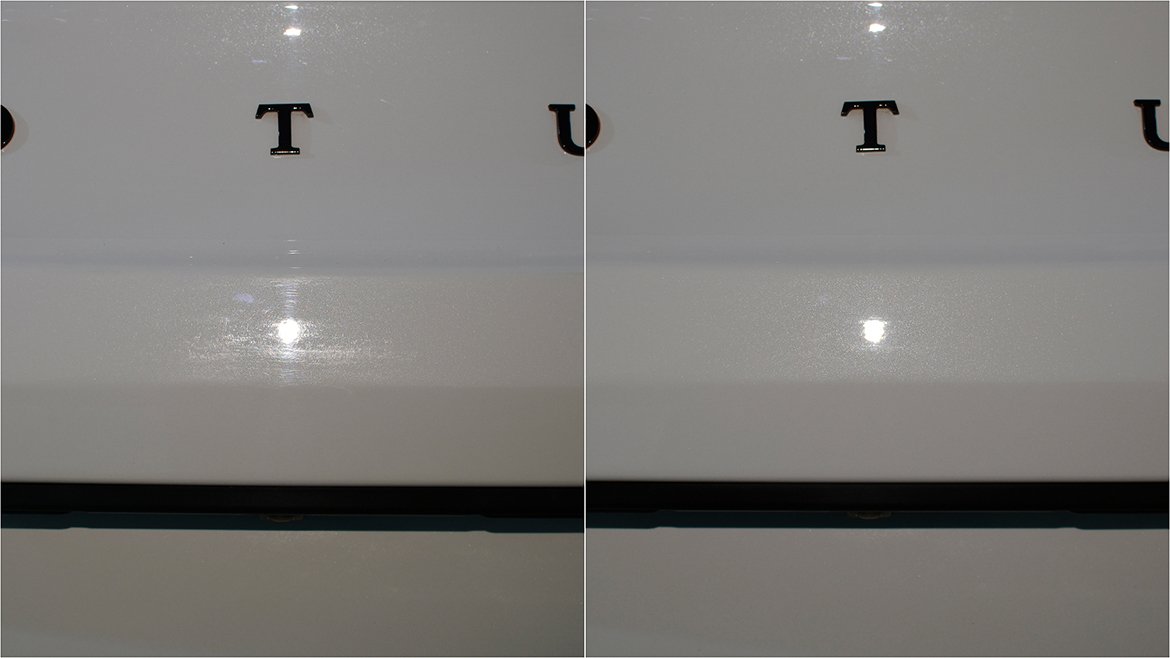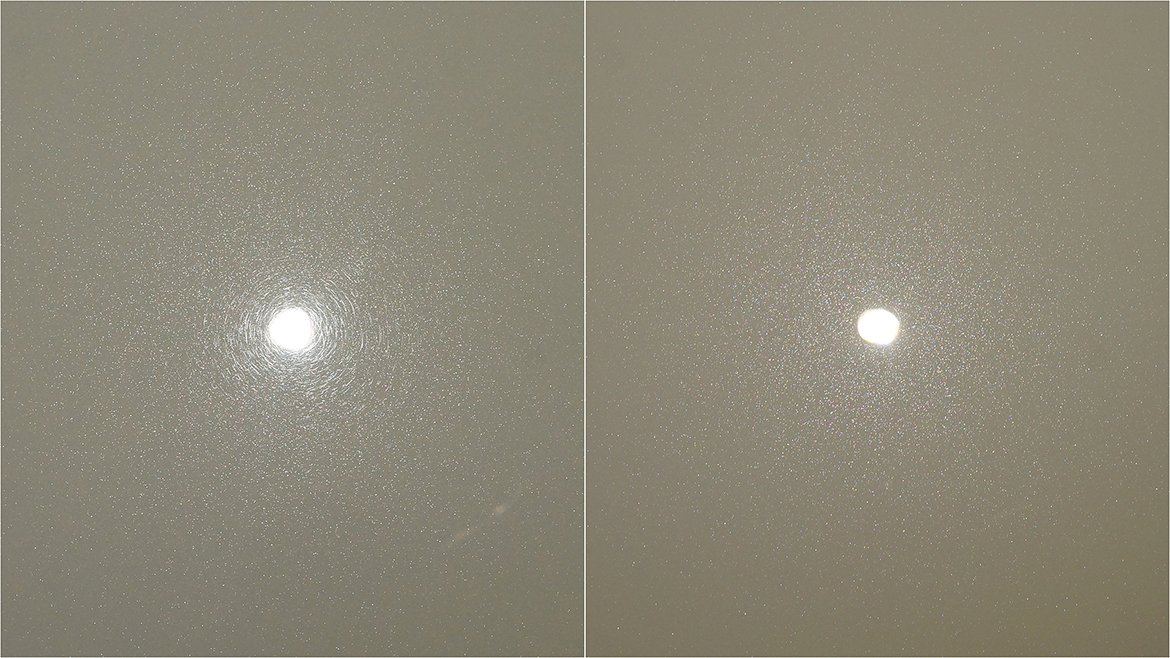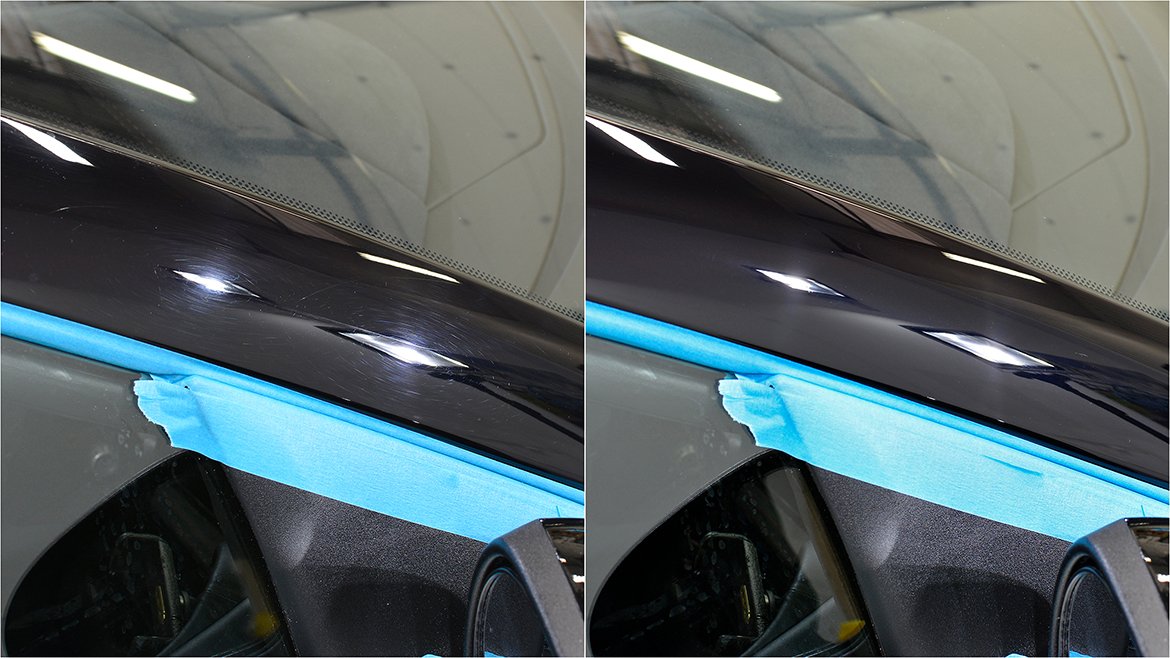 Once the first stage of machine polishing was completed a second stage was carried out to refine the finish and bring out the gloss before moving onto protecting the paintwork.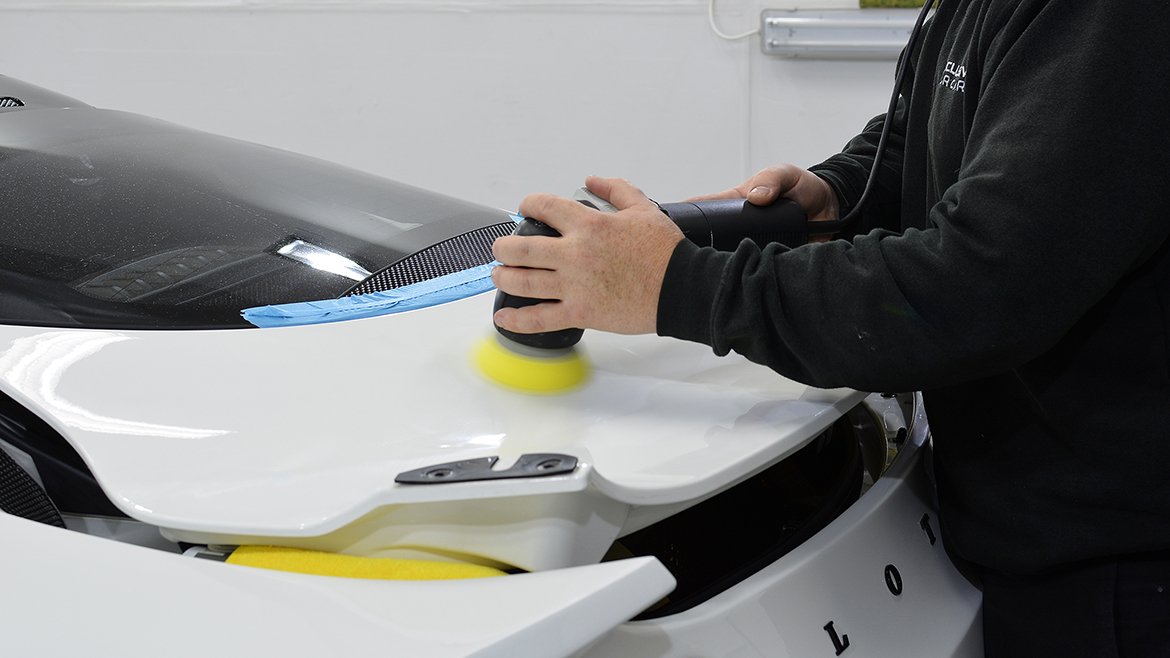 Xpel Ultimate Paint Protection Film was applied to the side skirts and front bumper to protect these high impact areas from stone chips.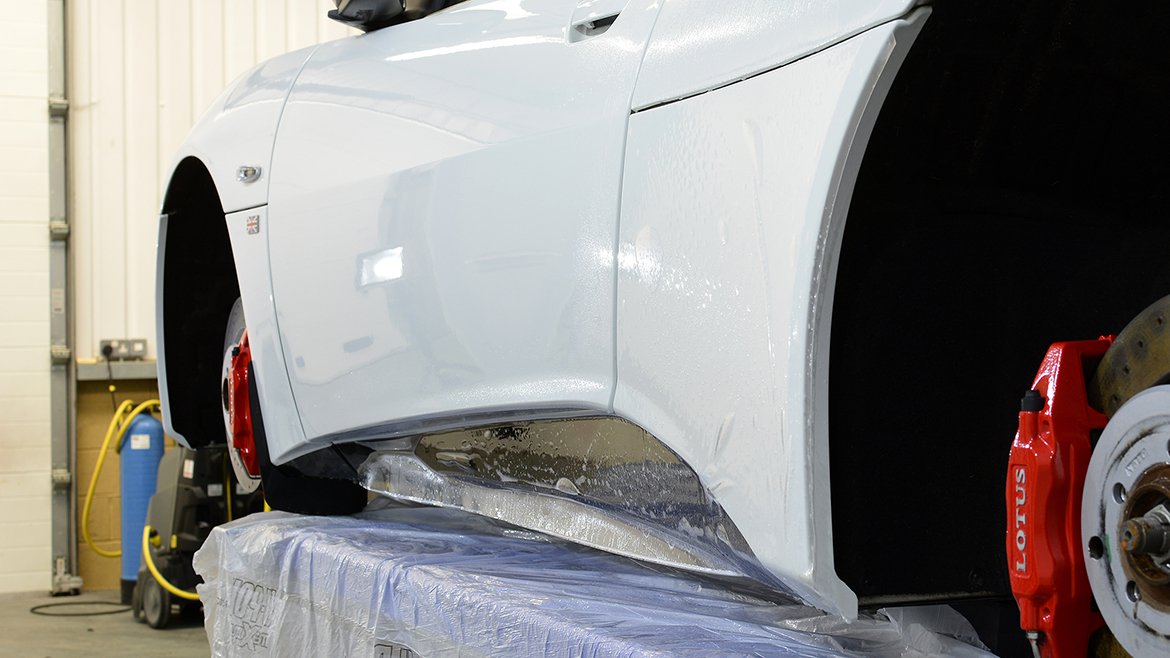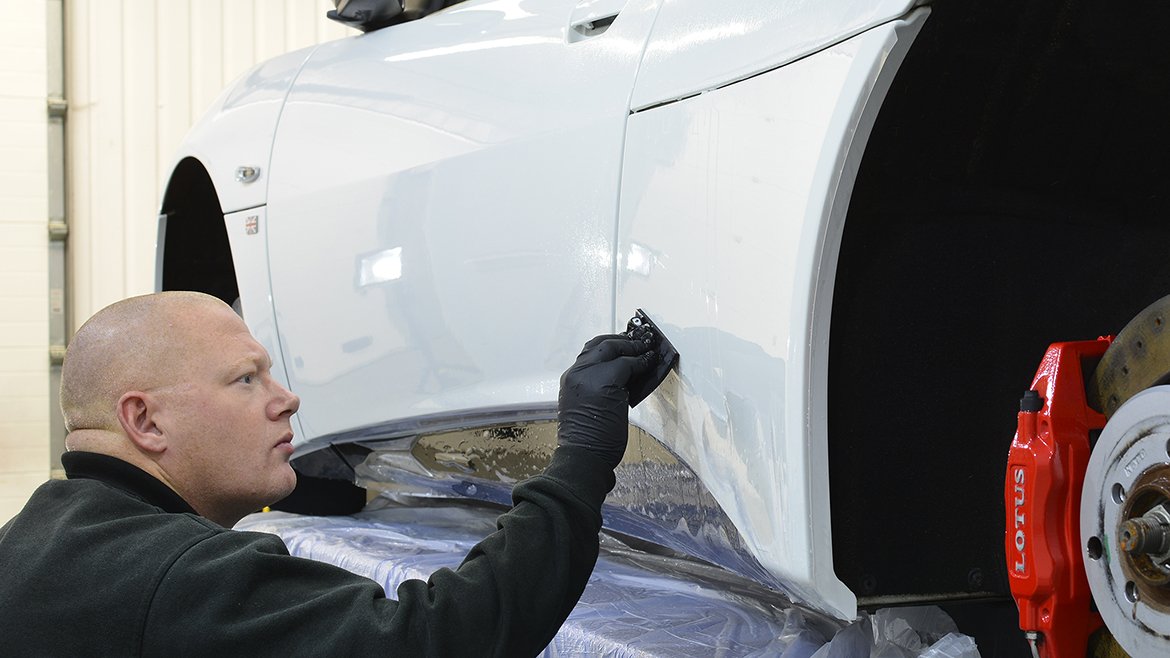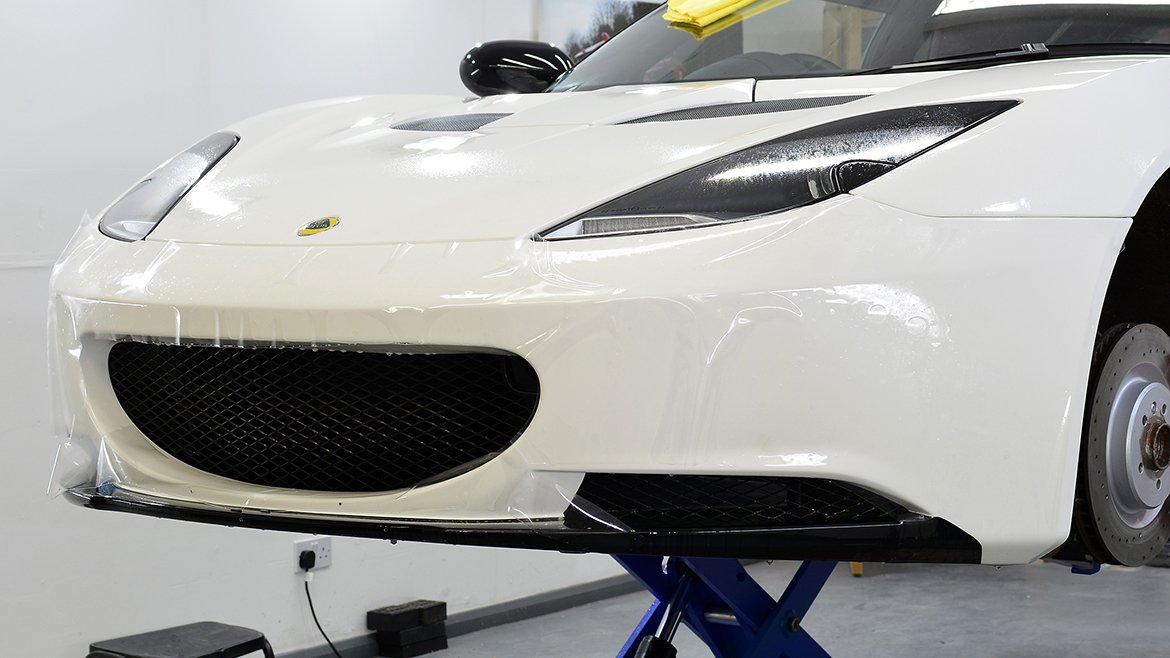 Gtechniq Crystal Serum was selected to protect the remaining paintwork. This coating offers the latest in nanotechnology advances, providing an effective barrier against extremes of pH. Crystal Serum forms a dual layer of protection: the base layer has a hardness of around 7h to provide flexibility; the top layer has a hardness of 9h. The combination of a tough top layer with flexible under-layer reduces the chances of incurring swirl induced hazing. Once cured, Crystal Serum is virtually impervious to harsh wash chemicals, industrial and environmental fallout.
After allowing Crystal Serum to cure, it was then top coated with Gtechniq EXO Ultra Durable Hybrid Coating to add an extra level of slickness and gloss.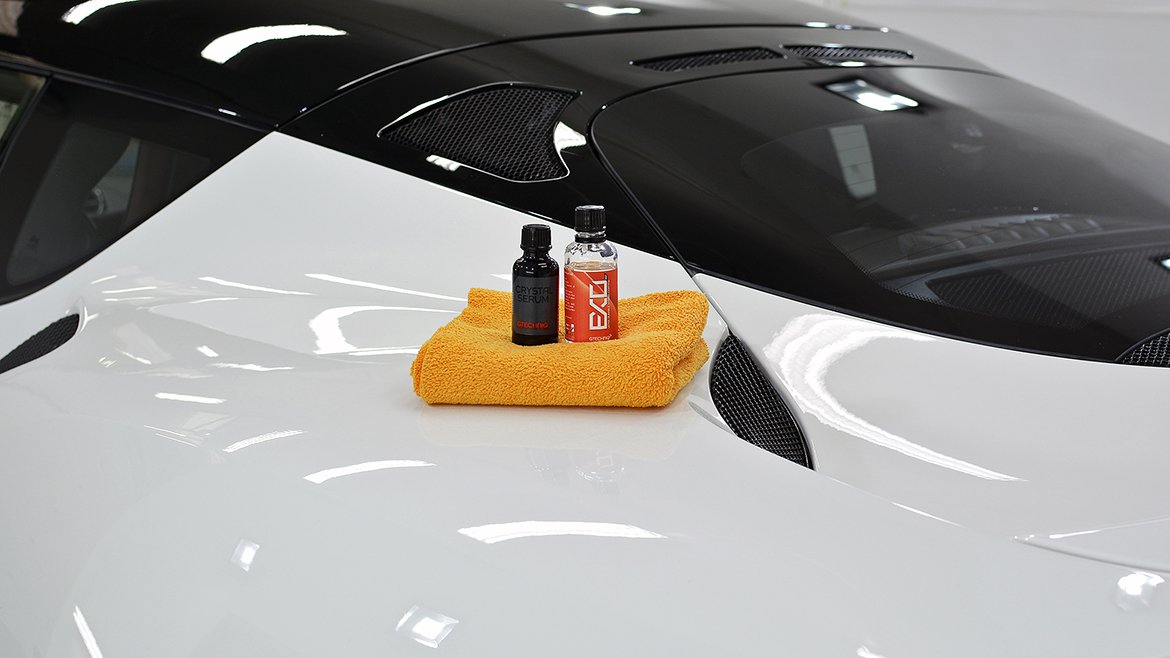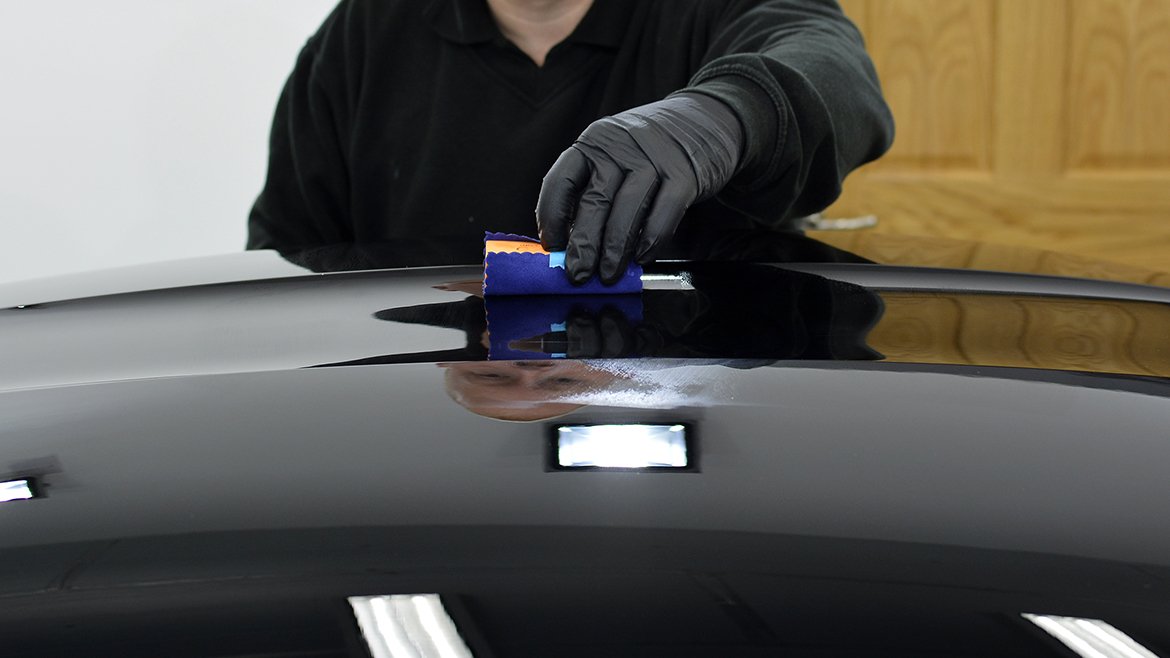 The glass was polished with CarPro CeriGlass & then sealed with G1. This sealant forms a hydrophobic barrier which causes rain water to roll in to beads on contact which improves visibility in wet weather.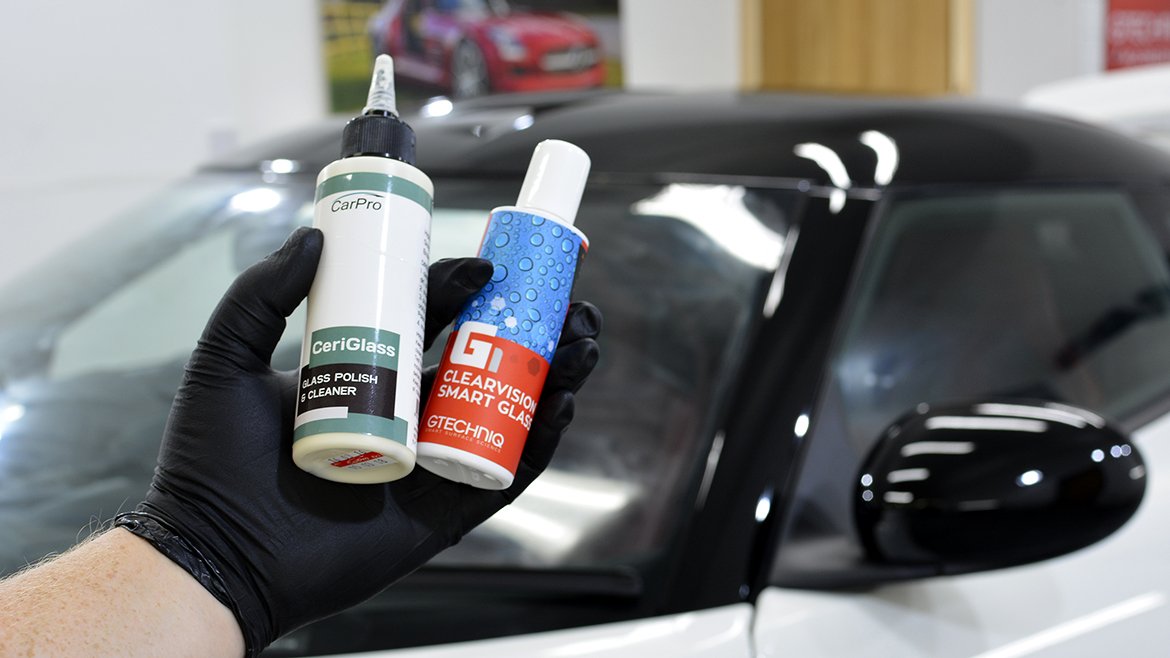 Exhaust was polished up and protected with BriteMax Metal Twins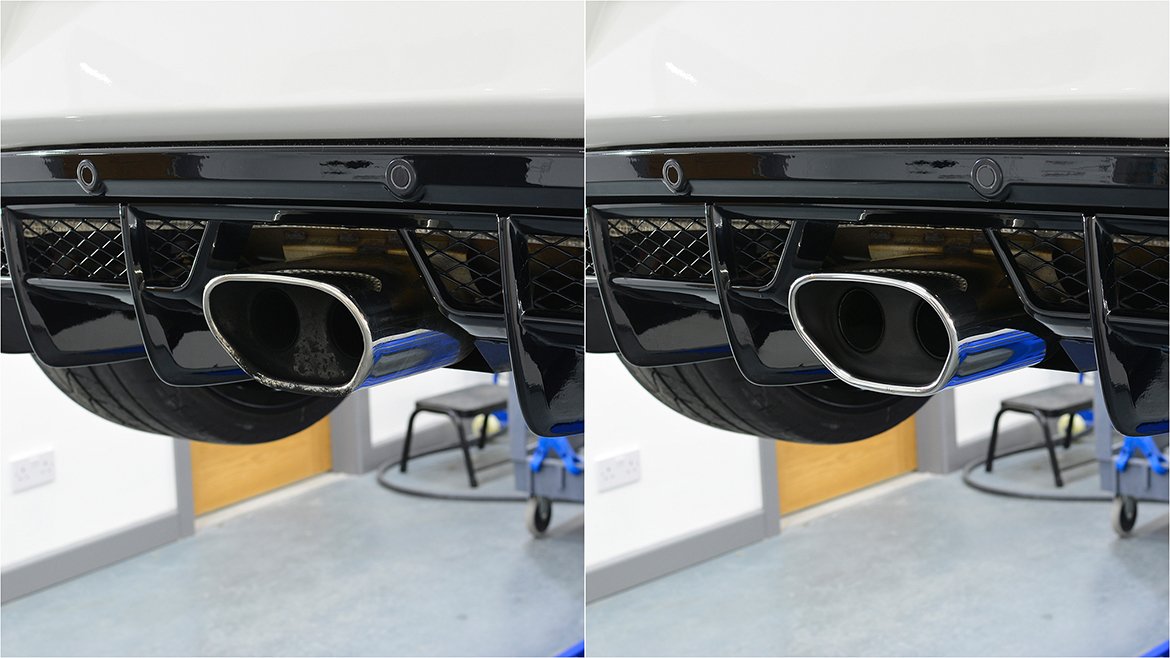 And the end result…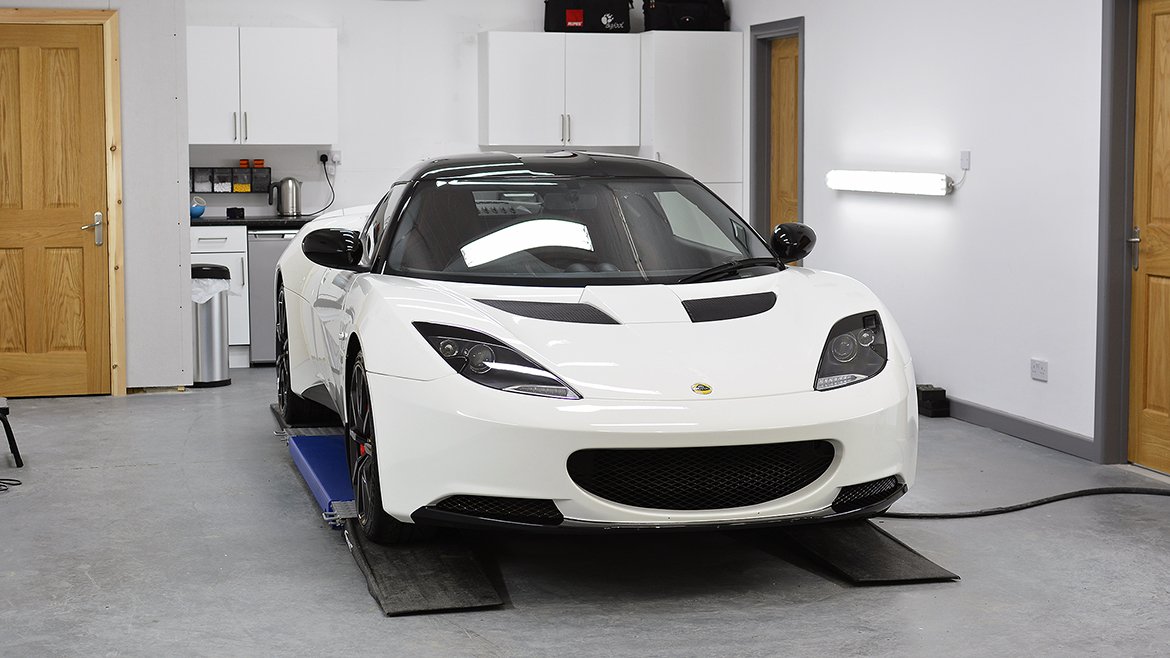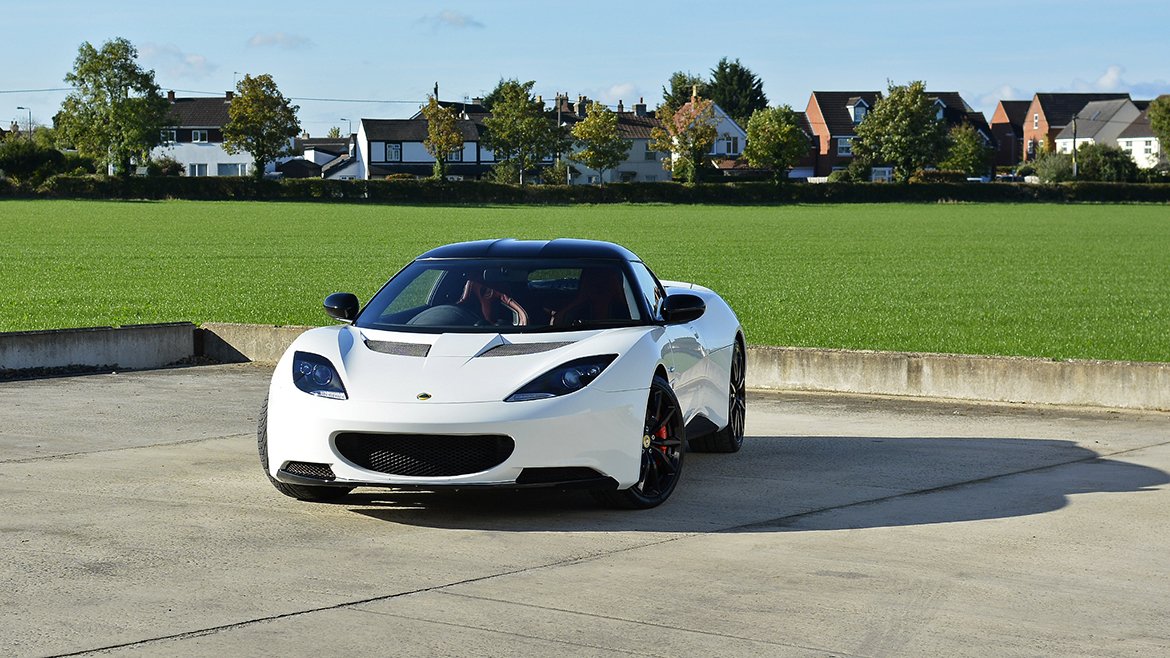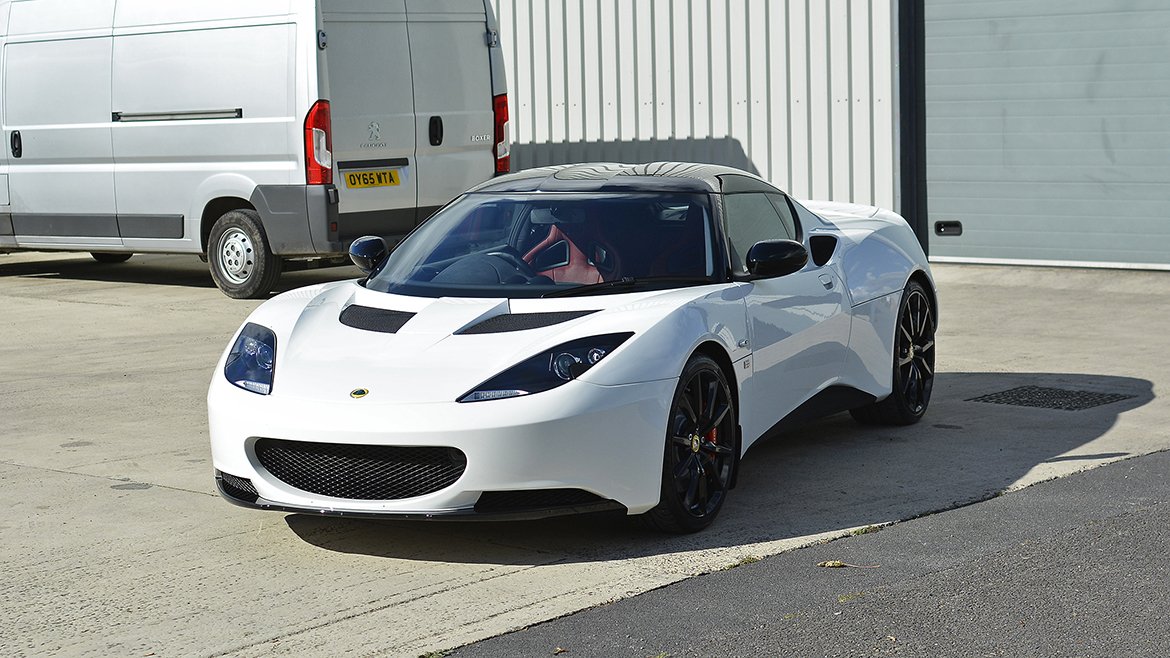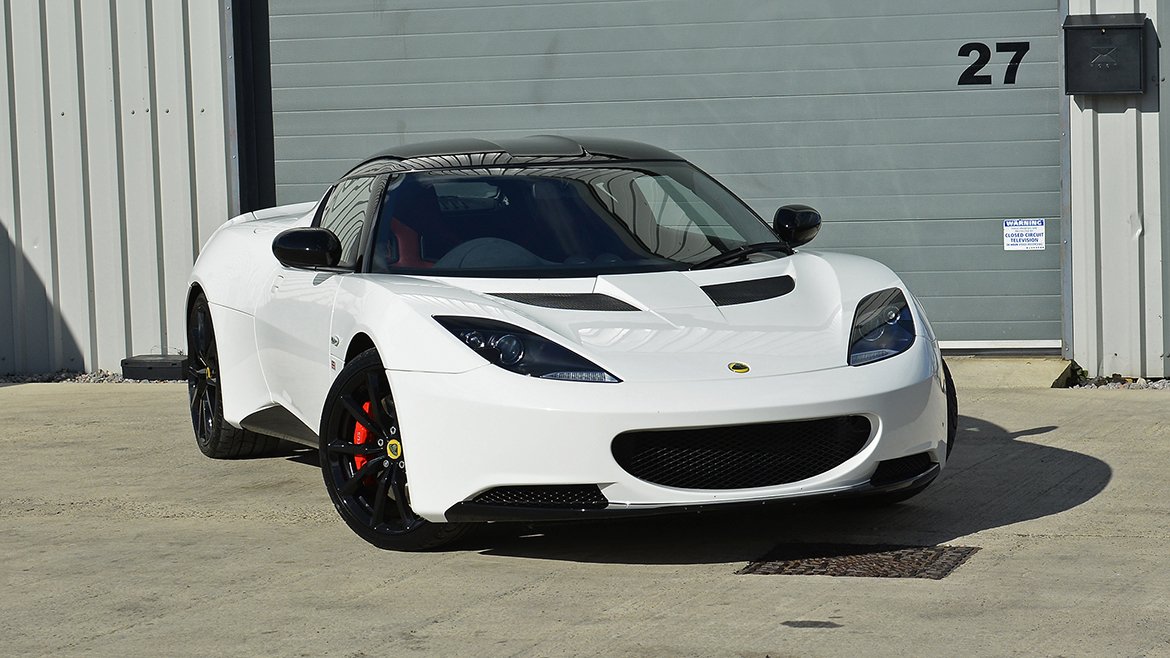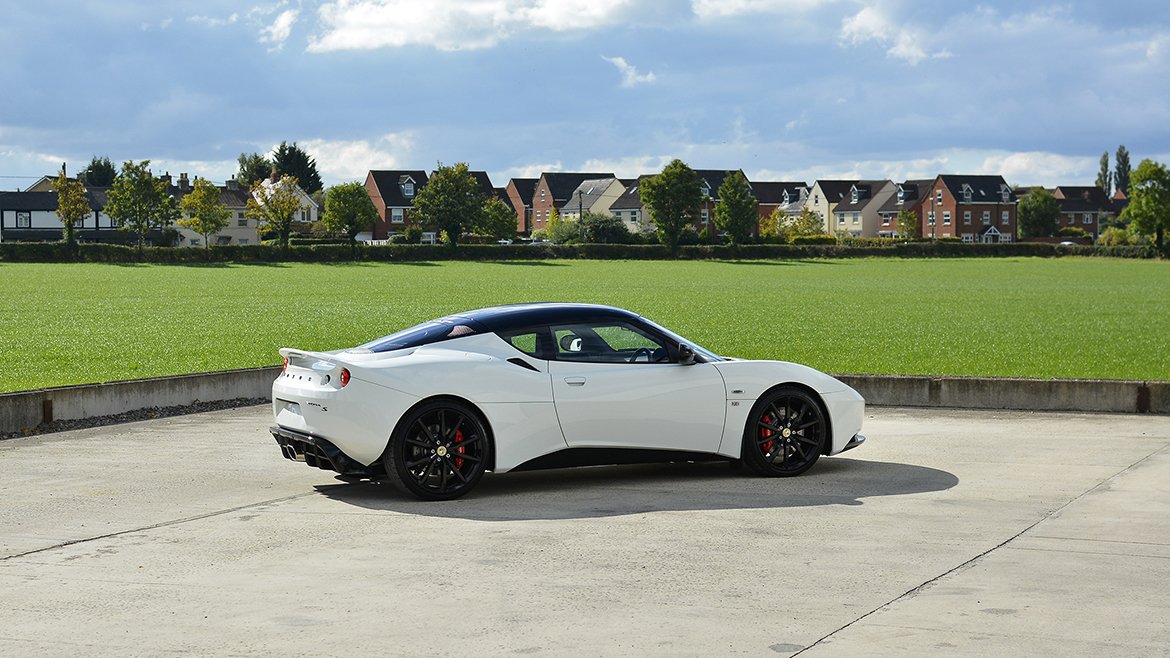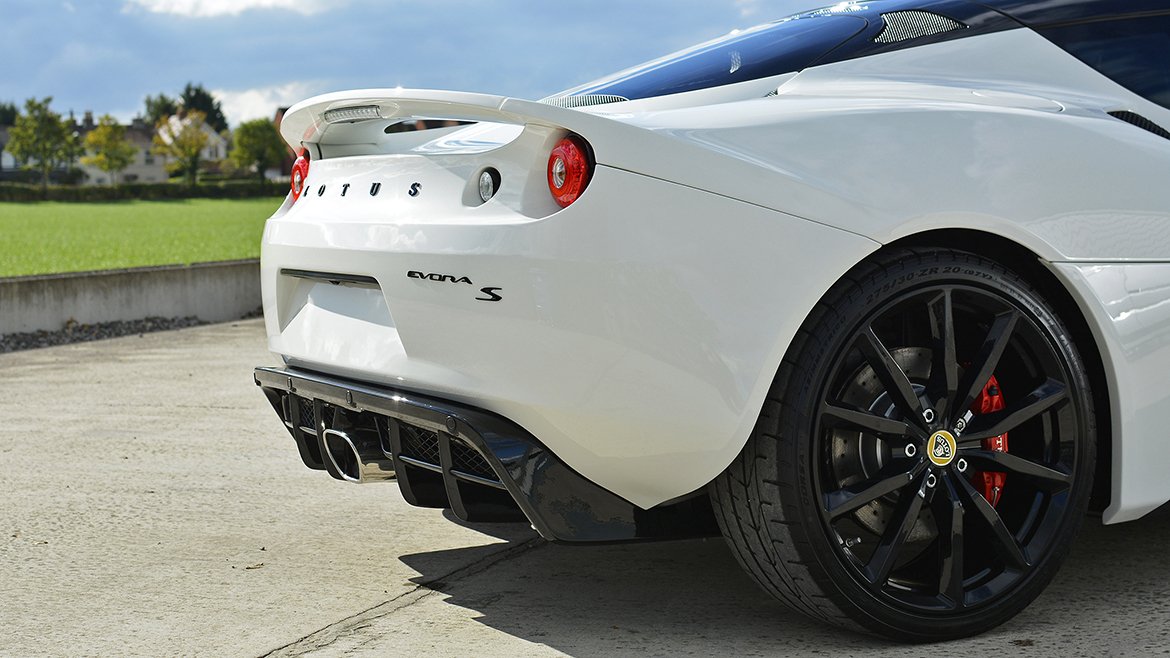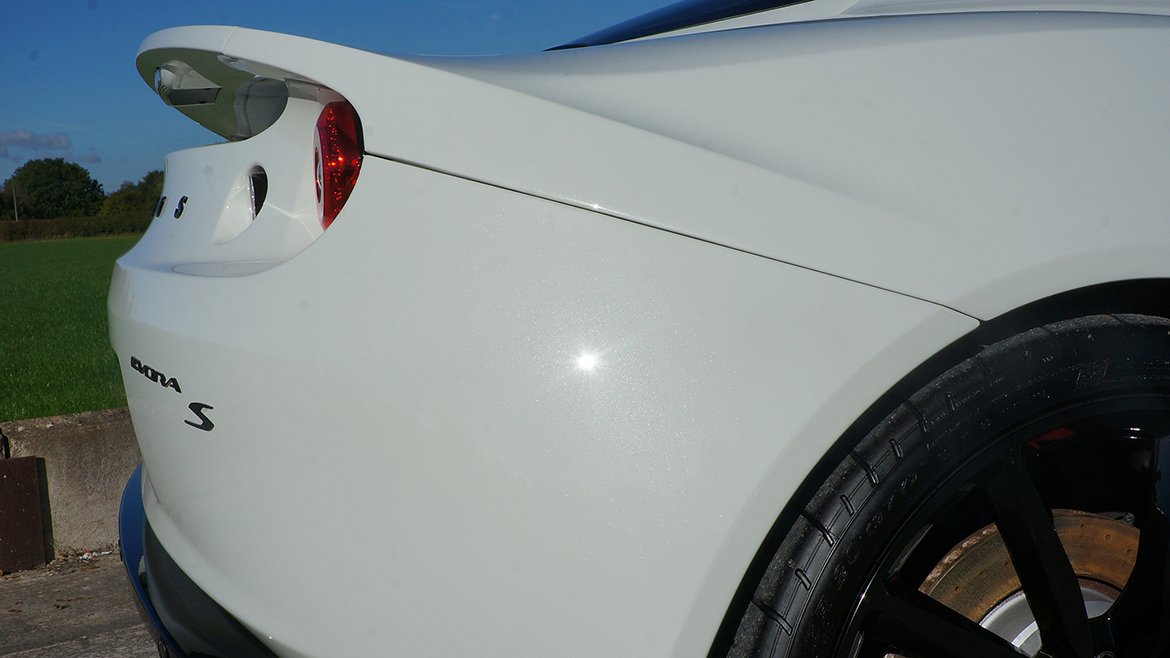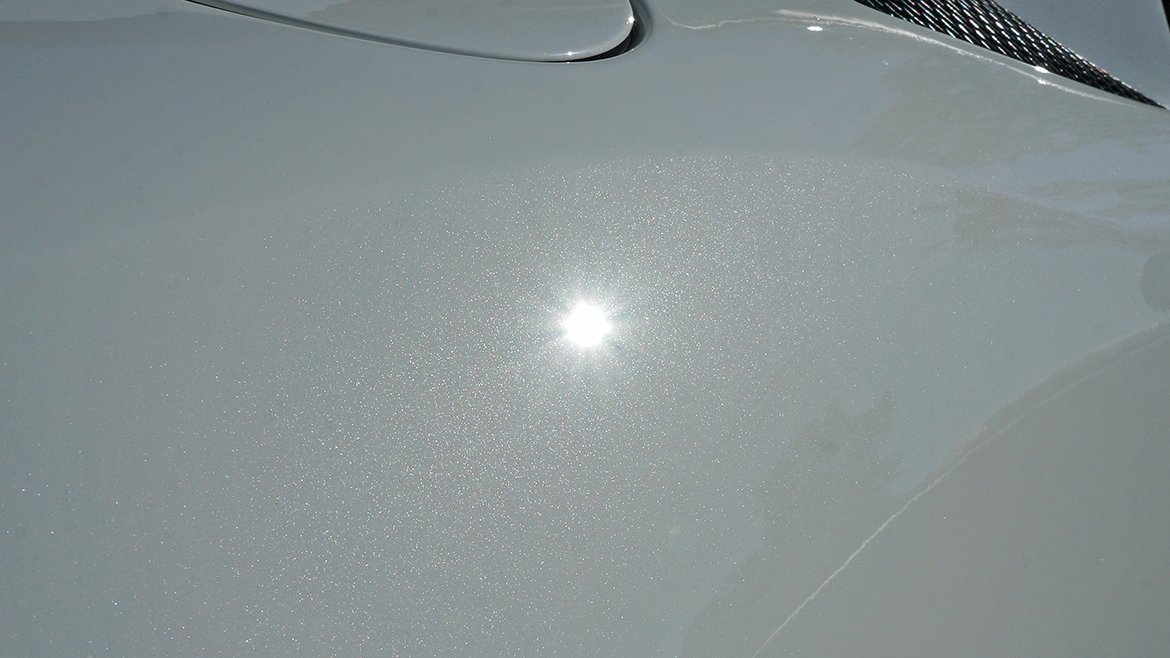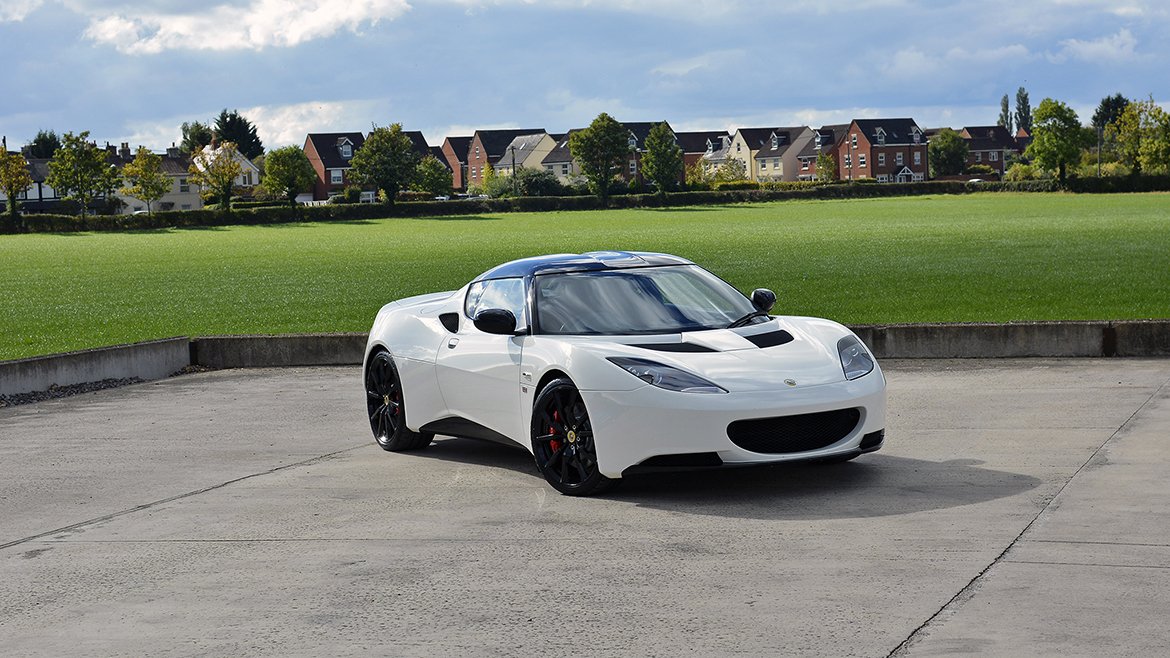 If you are looking to have a similar level of work performed on your Lotus please get in touch and we will gladly discuss options available.
Thanks for reading.