This 5 month old ultimate electric daily driver was in dire need of some TLC and was booked in for our Minor Correction Detail. The owner had clocked up 6k miles of motorway driving since getting the car back in September and had picked up a few stone chips so wanted some paint protection film applied to help prevent any more damage from happening.
The treatment began with the car given a pre-clean using Gtechniq Citrus Foam to loosen any bonded dirt, this was left to dwell for a few minutes and then pressured washed off.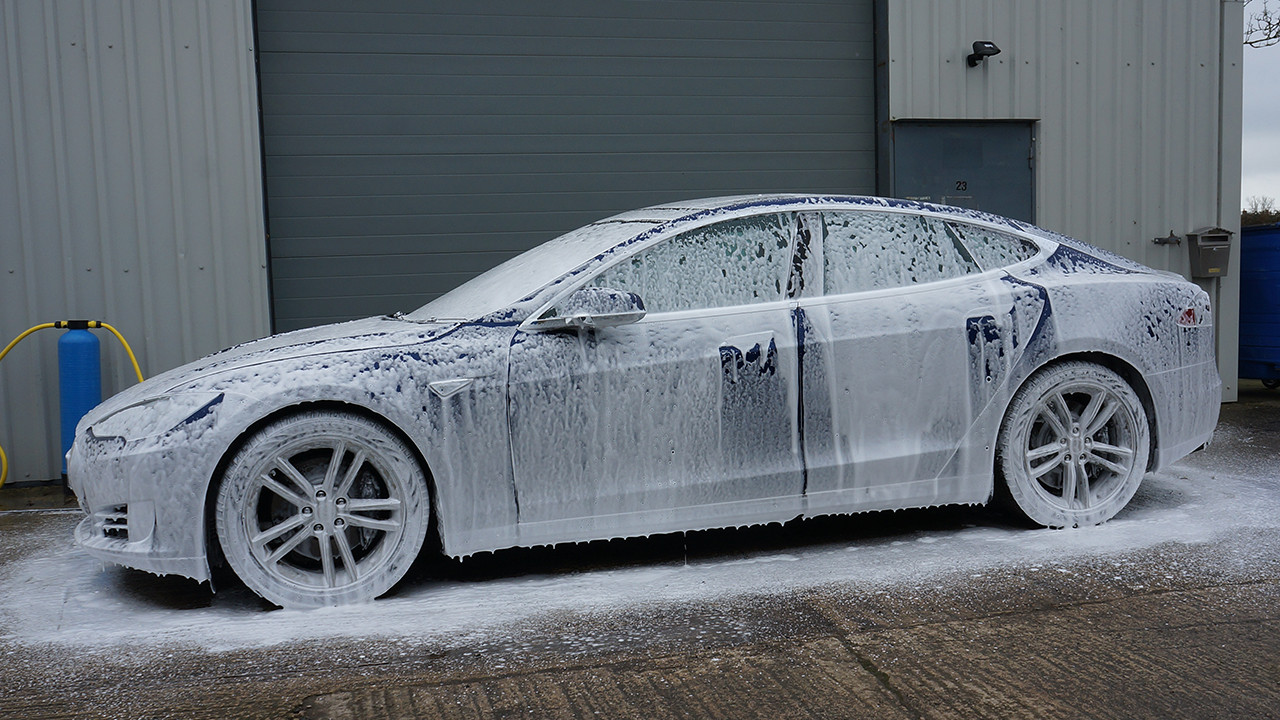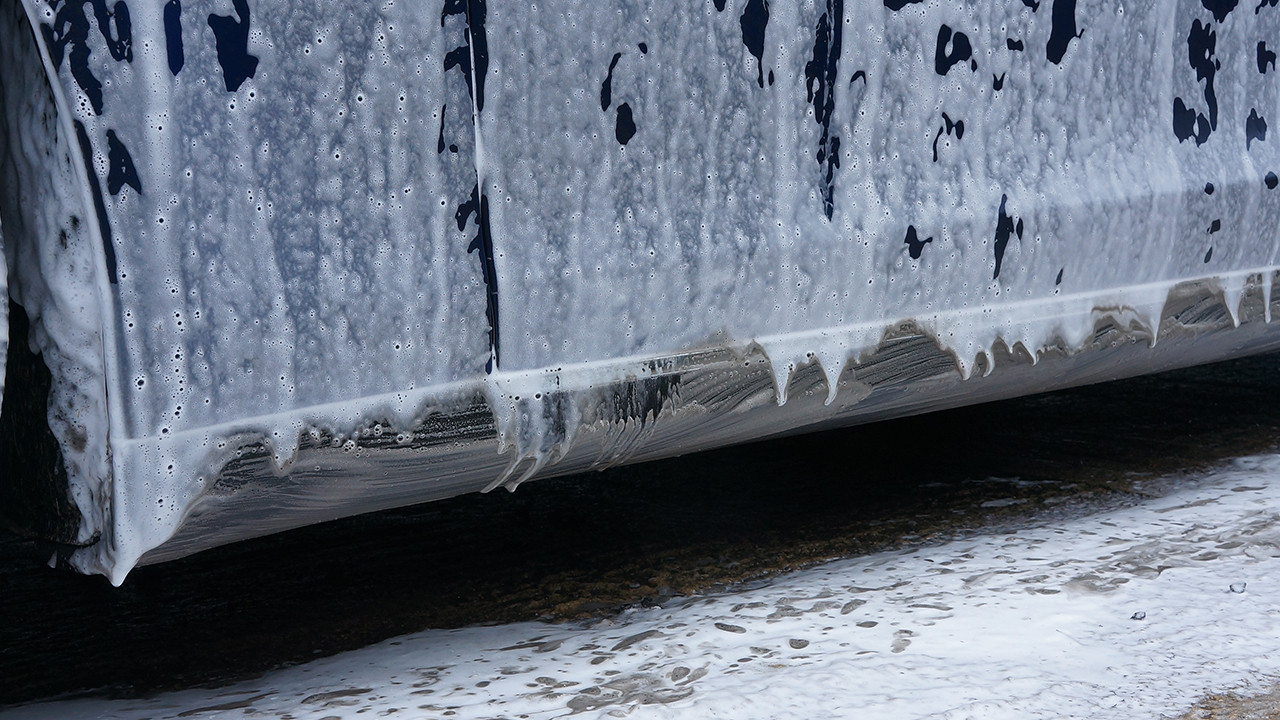 The Tesla was then given a thorough hand wash, we use only the softest wash media and techniques to ensure no damage is occurring during this process.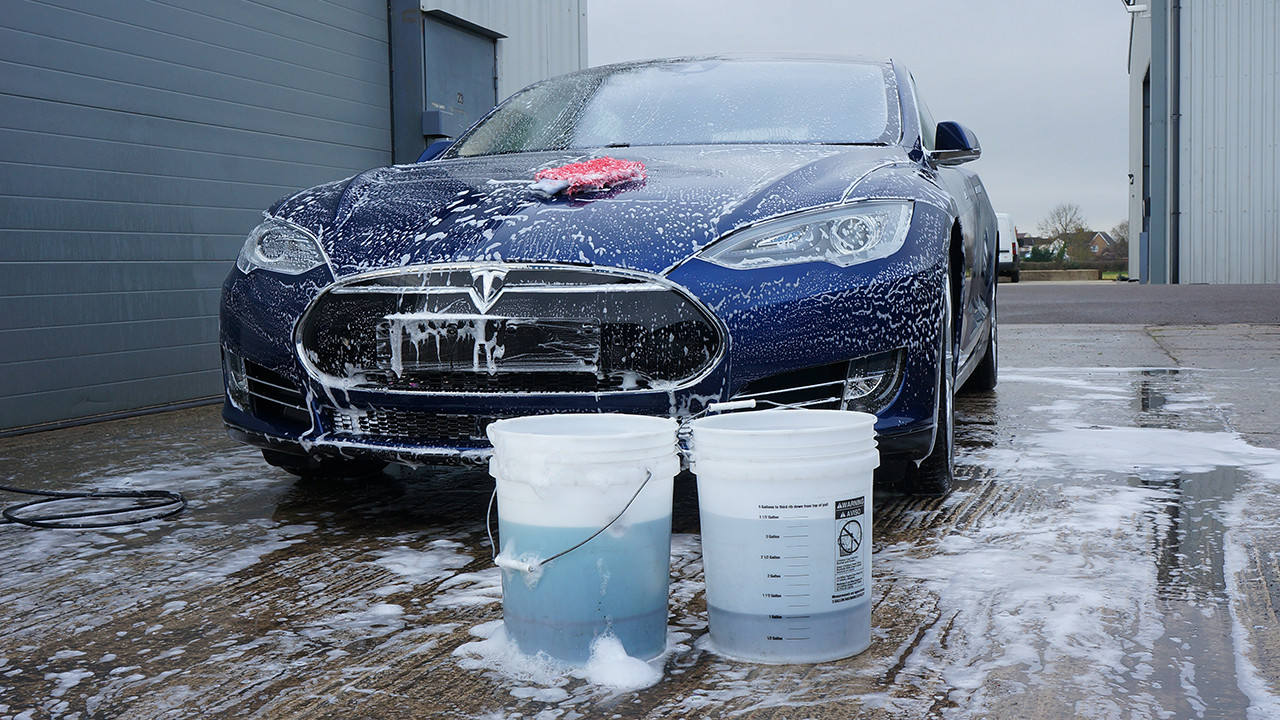 Once the bodywork was washed we used a clay mitt/ bar and a chemical de-ironizer to properly cleanse and decontaminate the paint surface.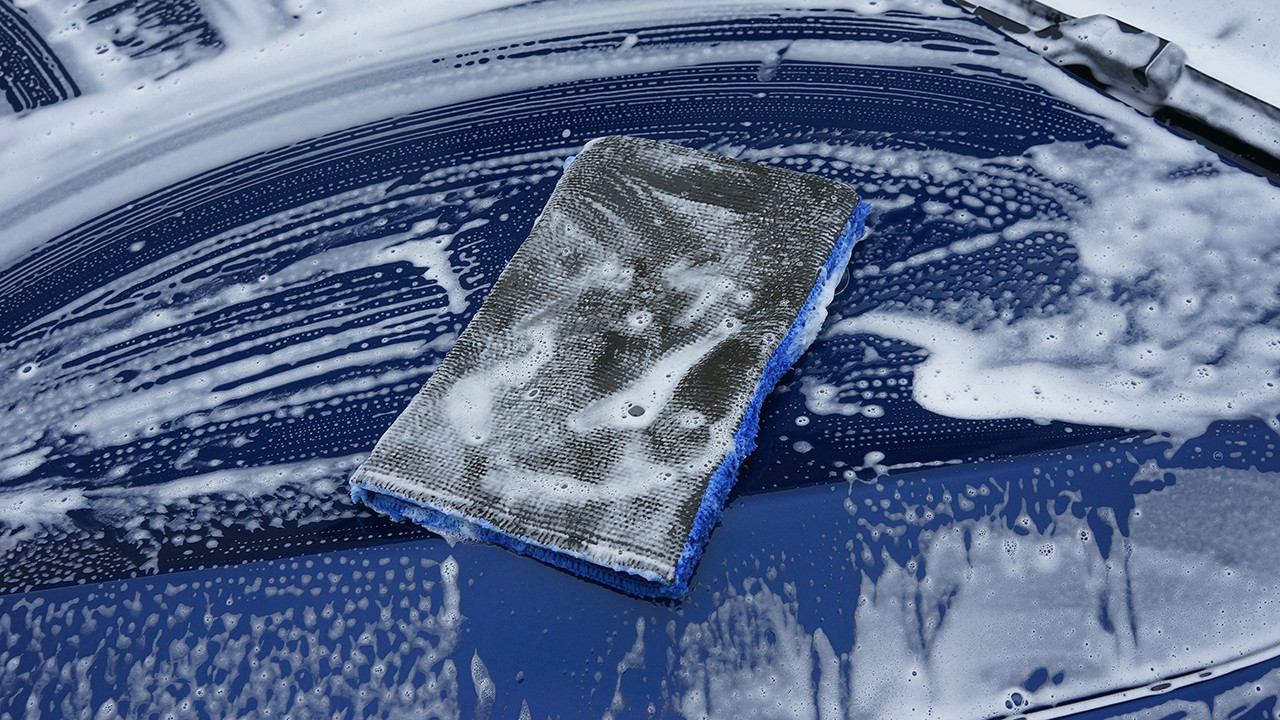 Vehicle is chemical decontaminated with Gtechniq W6 Fallout Remover. This process removes any ferrous contaminants that embed themselves into the paint surfaces.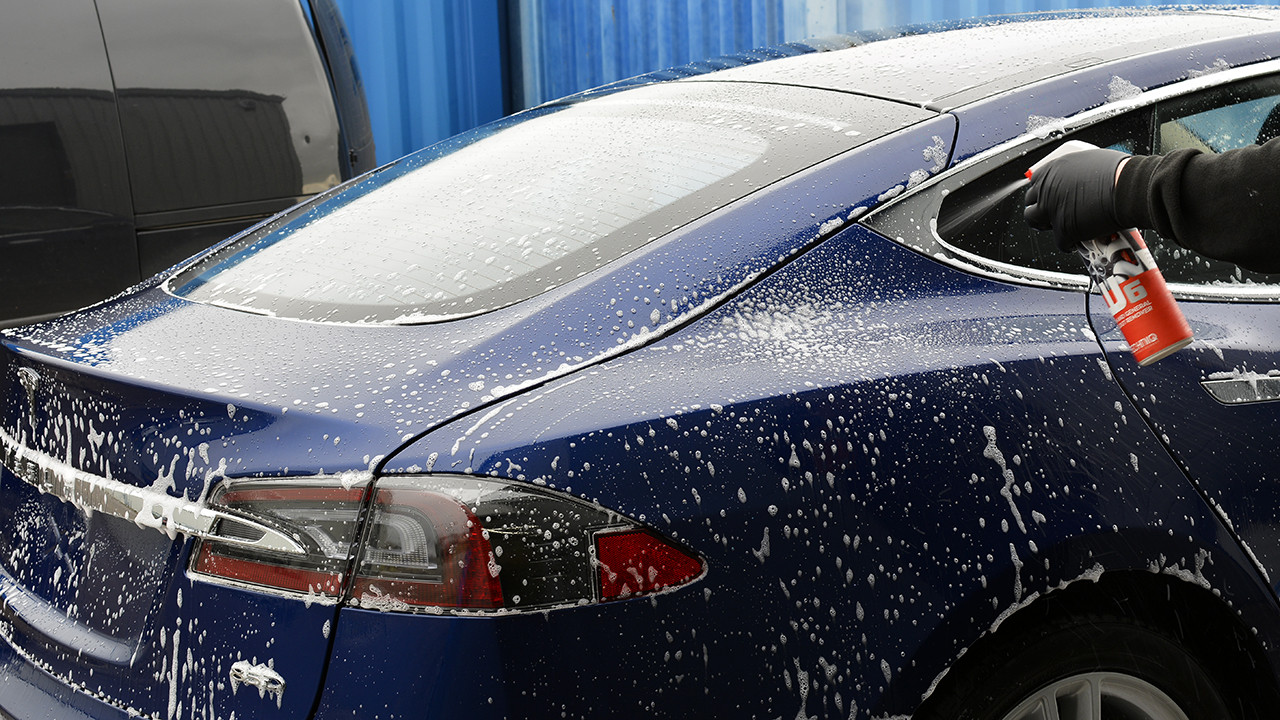 The vehicle was then brought inside the studio and placed on a scissor lift to raise the vehicle in the air so we could safely remove the wheels. The wheels were then thoroughly cleaned and decontaminated.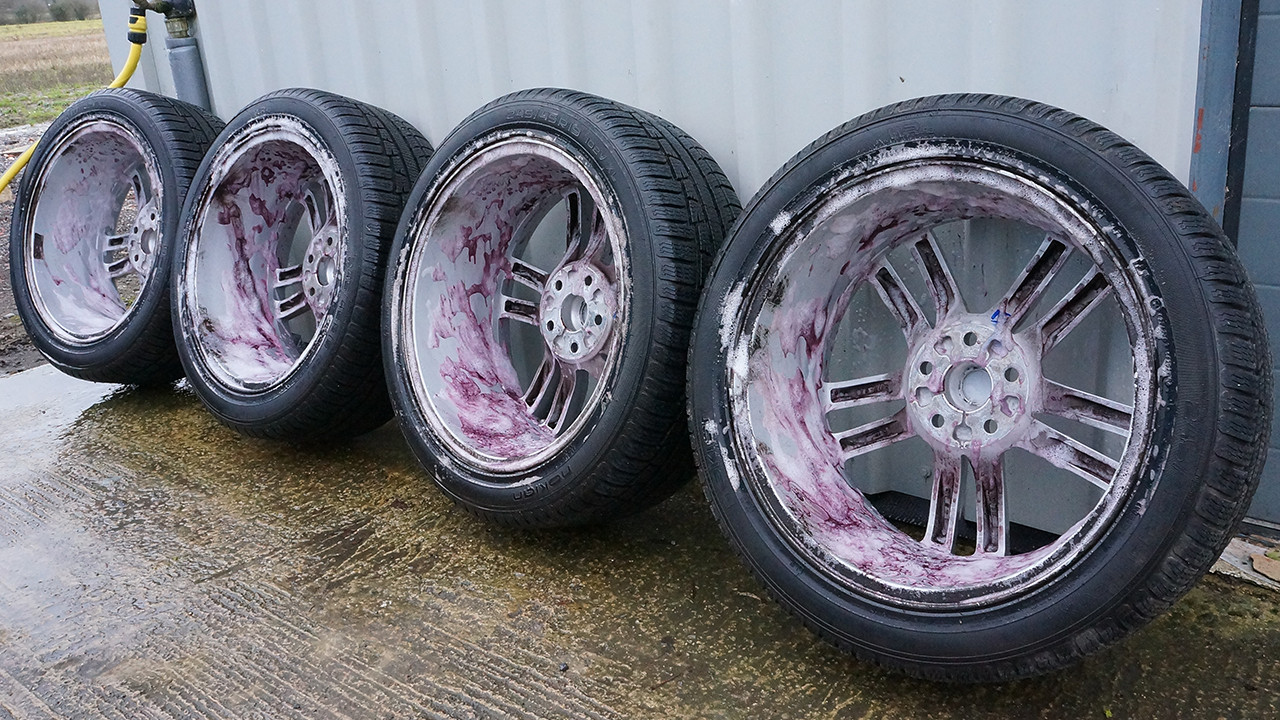 The brake calipers and wheels were sealed using Gtechniq C5 Alloy Wheel Armour, a nanotechnology-based coating resistant to high temperatures. Treated surfaces repel dirt, water, oils and inhibit the build-up of brake dust and fallout deposits, making them easier to maintain with the weekly wash.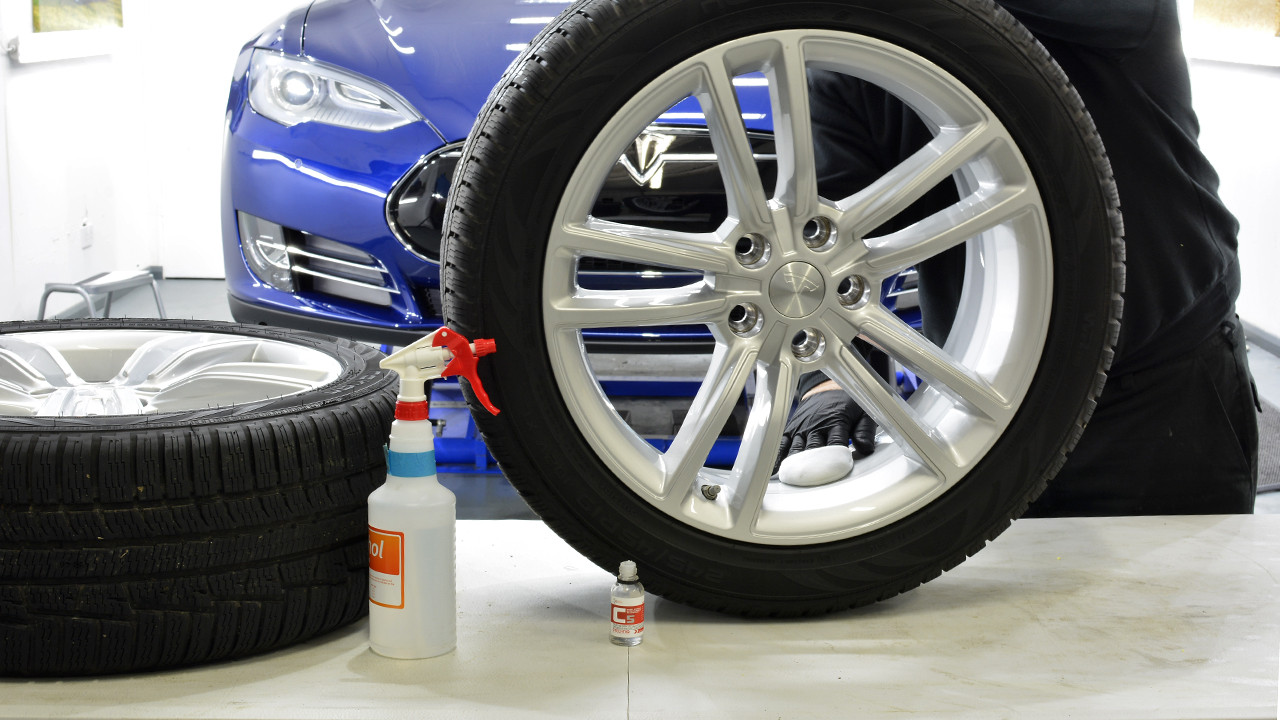 The leather interior was deep cleaned using a soft brush and LTT Auto Foam Leather Cleaner and then protected with Gtechniq L1 Leather Guard.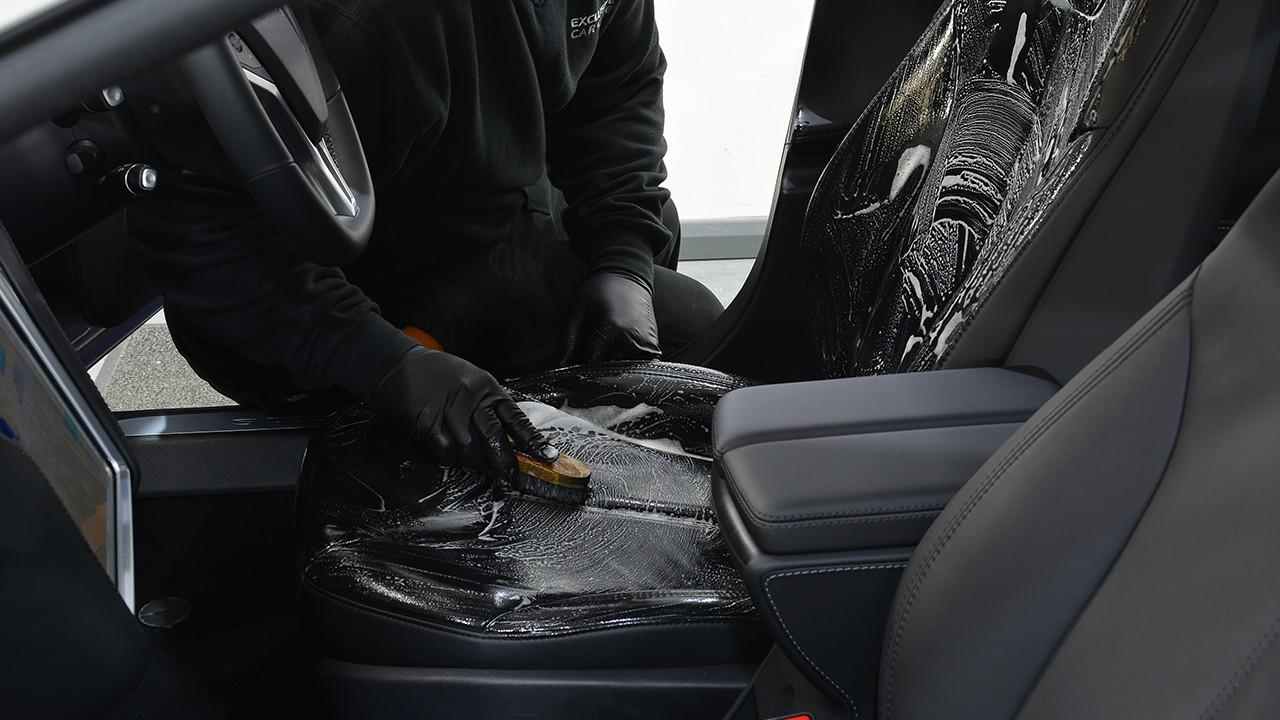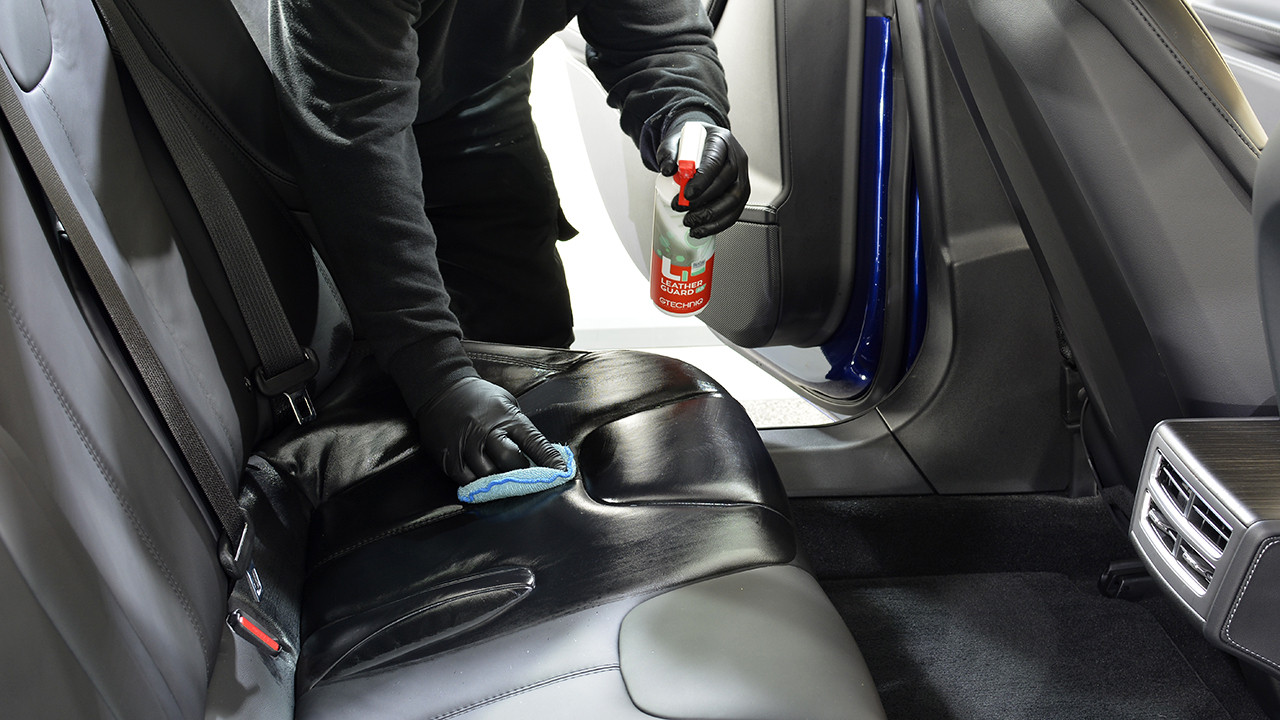 The carpets, mats and fabric child seats were treated with Gtechniq I1 Fabric Guard.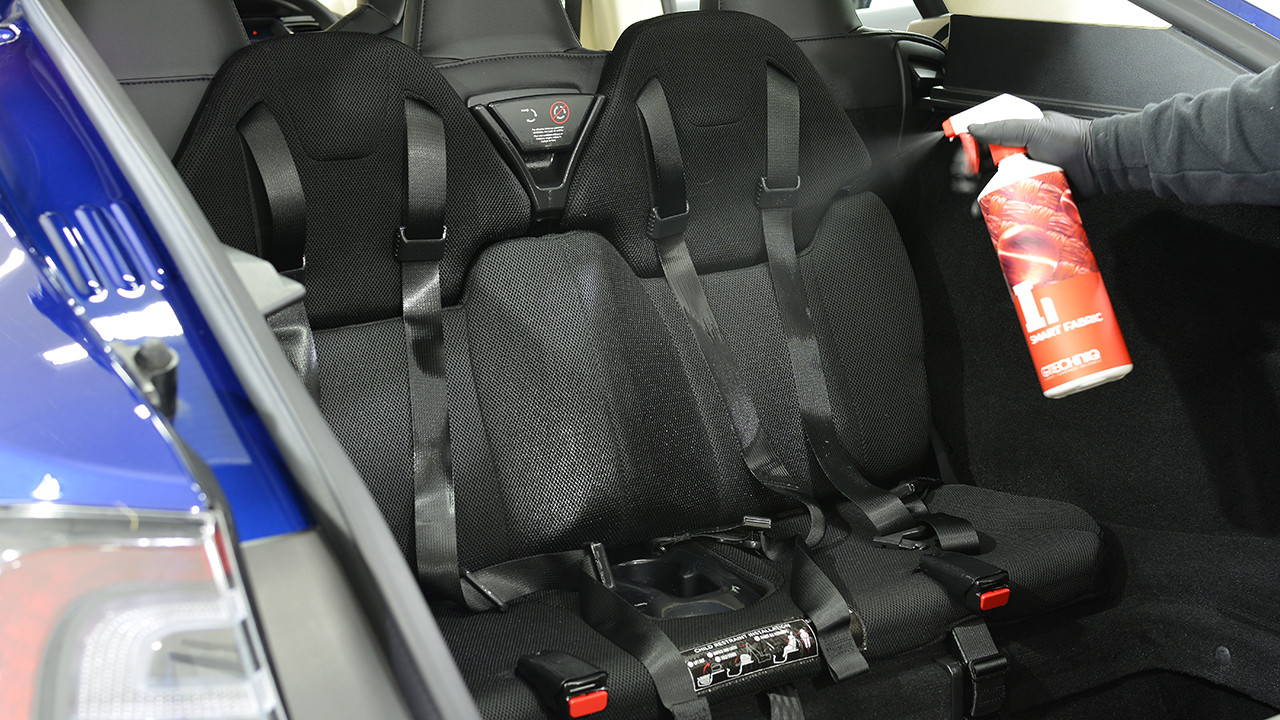 A few stone chips on the bonnet were touched in using a ChipEx Kit and the other paint defects such as fine scratches, swirl marks and polishing holograms were carefully machine polished out using various pads and polishes before moving onto the refining stages.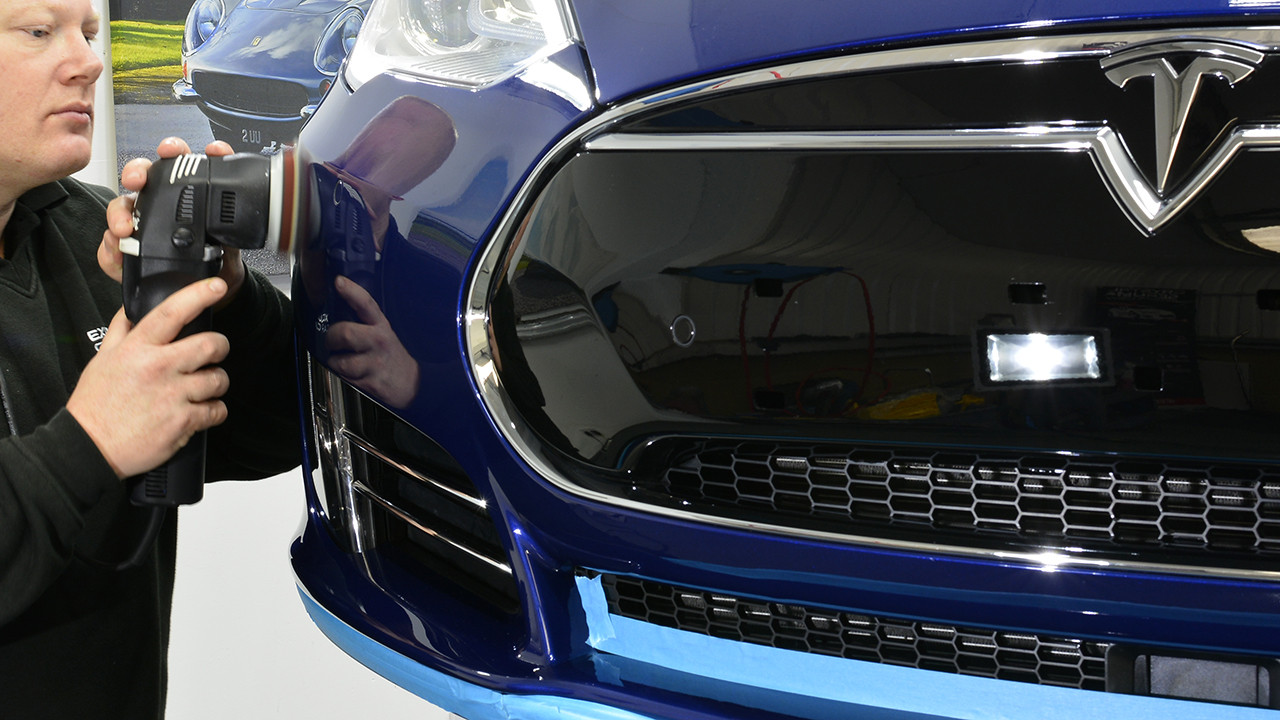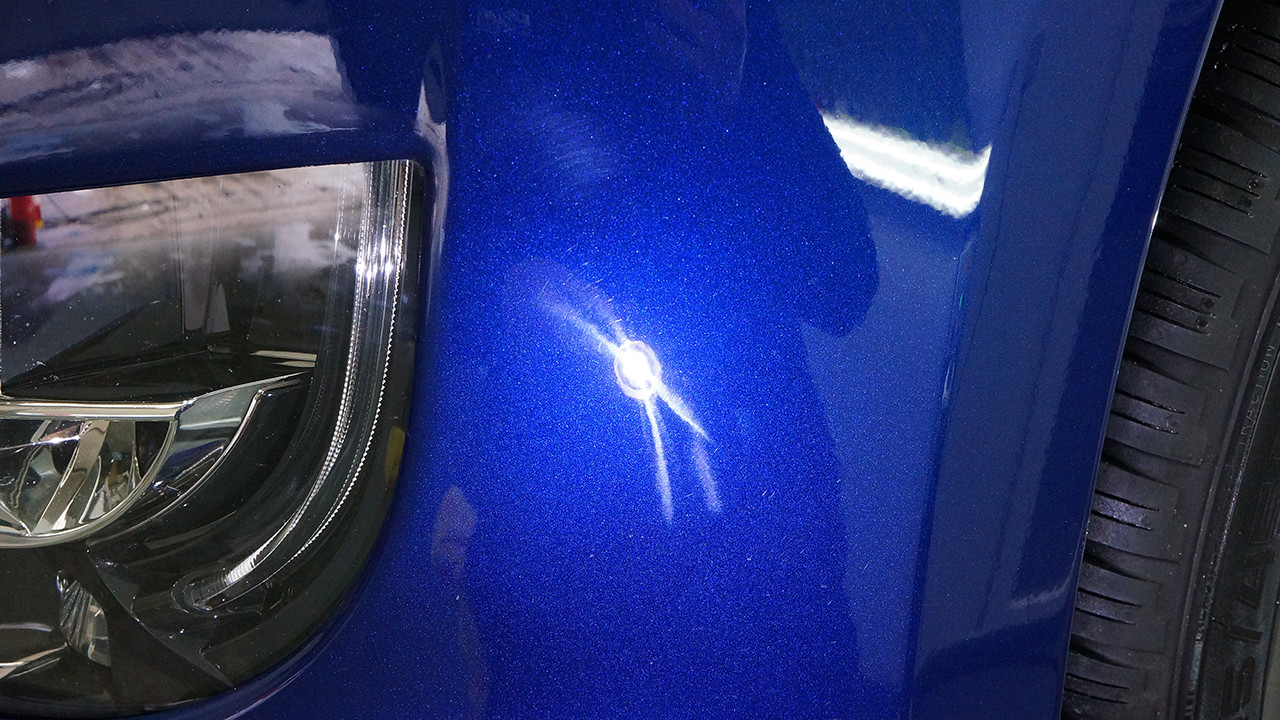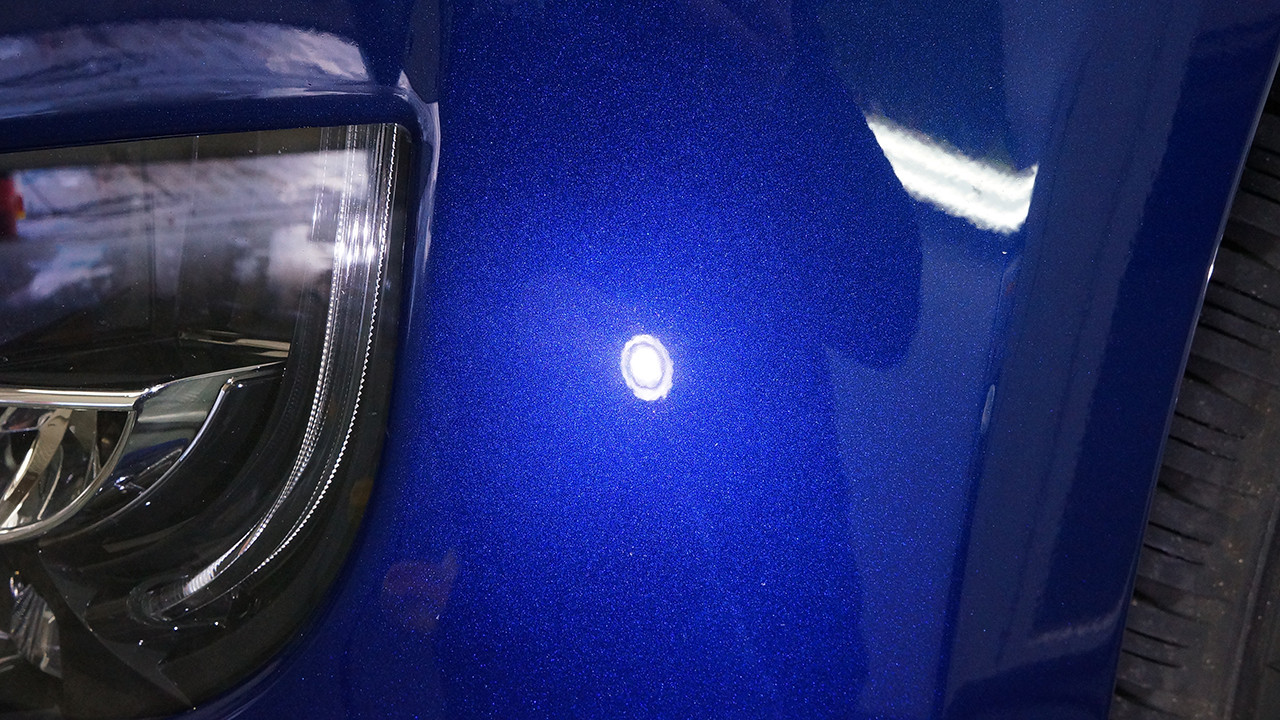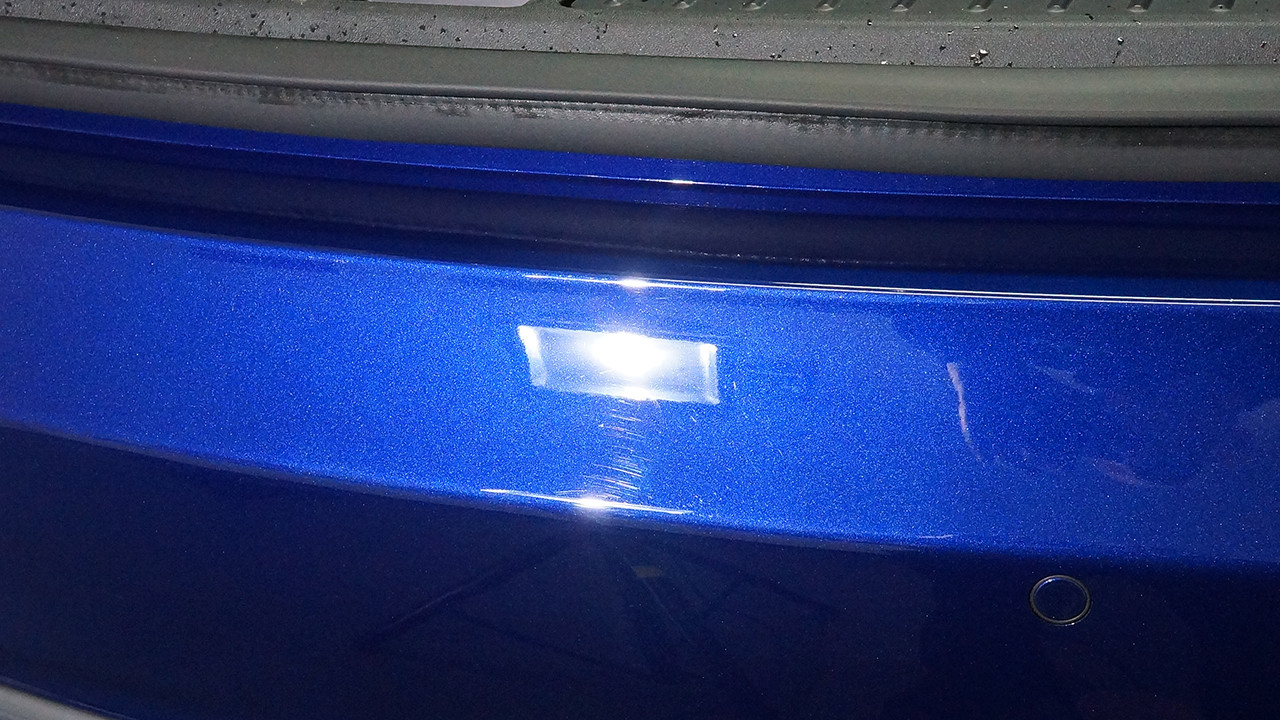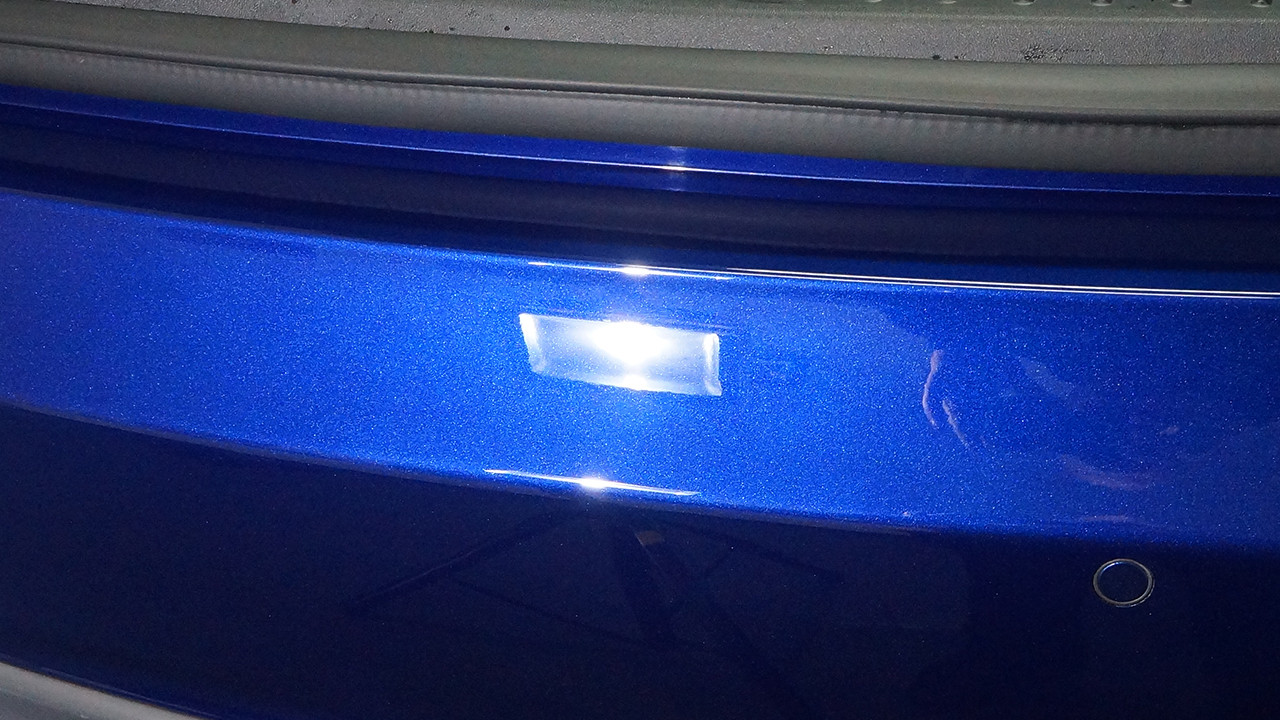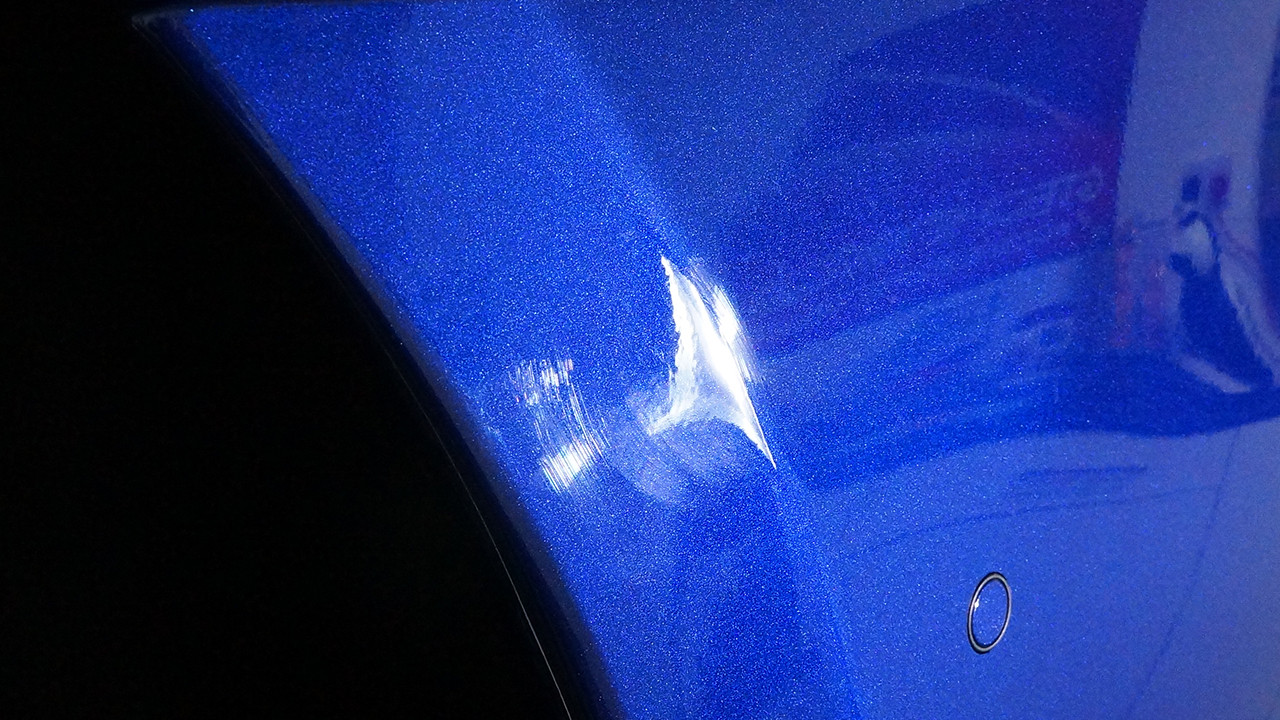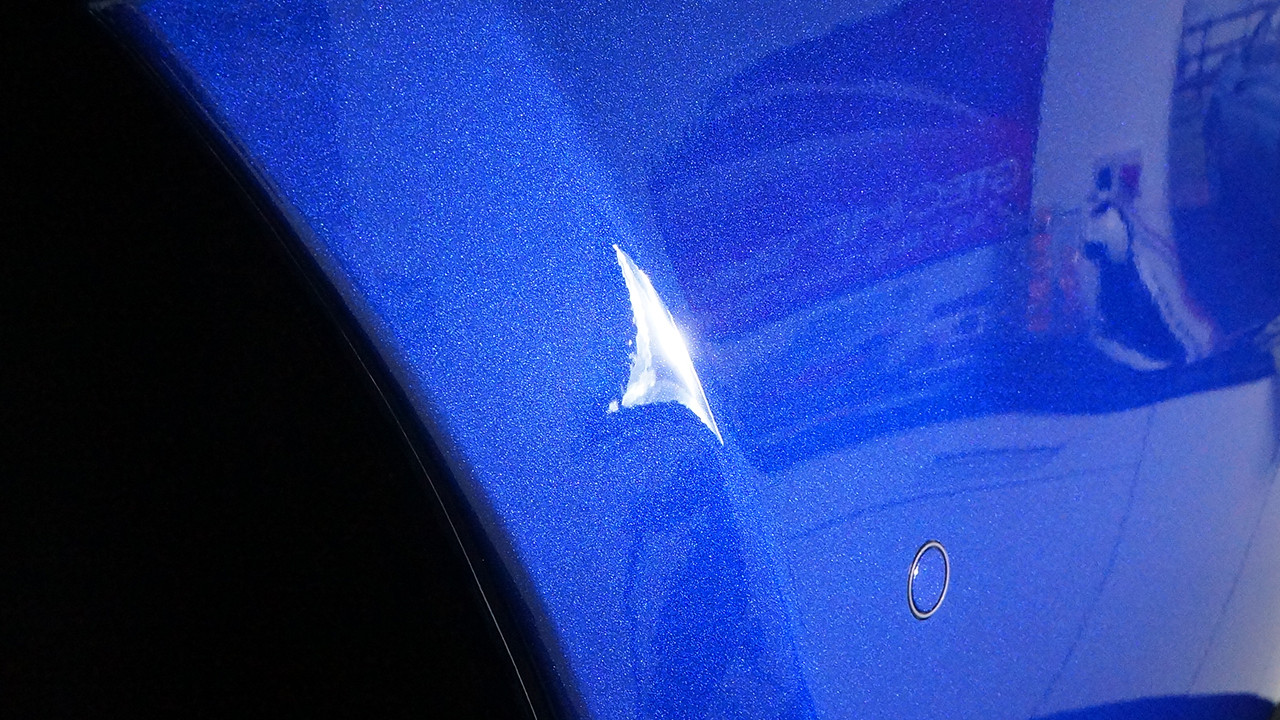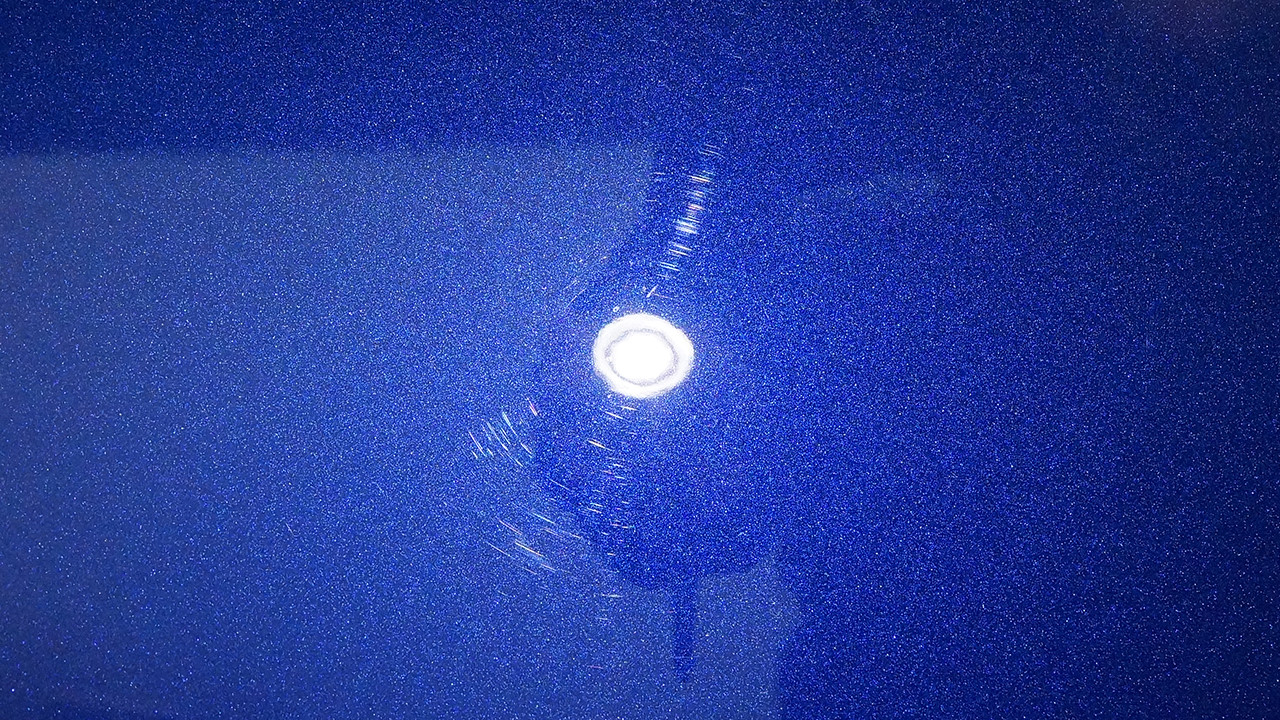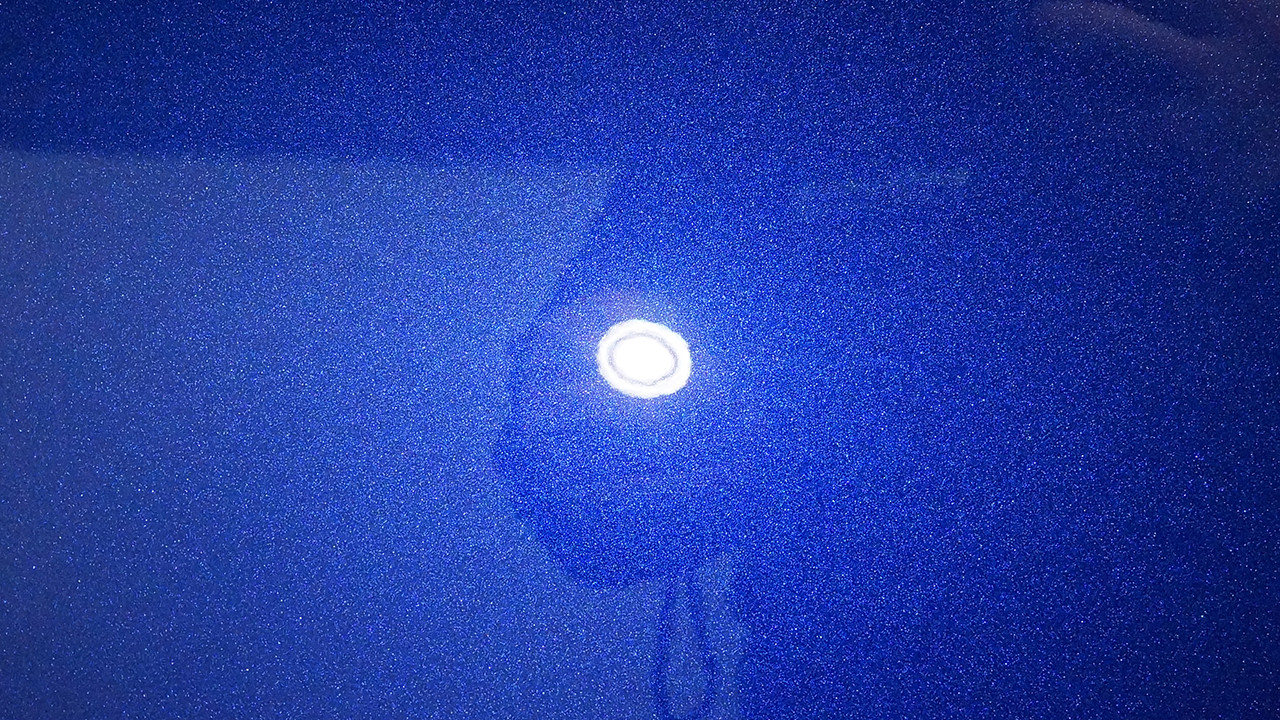 The refining stage was completed using the RUPES Duetto Polisher with their Finishing Pad and Diamond Gloss Ultra Fine Gel. This final stage of machine polishing greatly enhanced the gloss and brought out the clarity of the Deep Blue Metallic paintwork.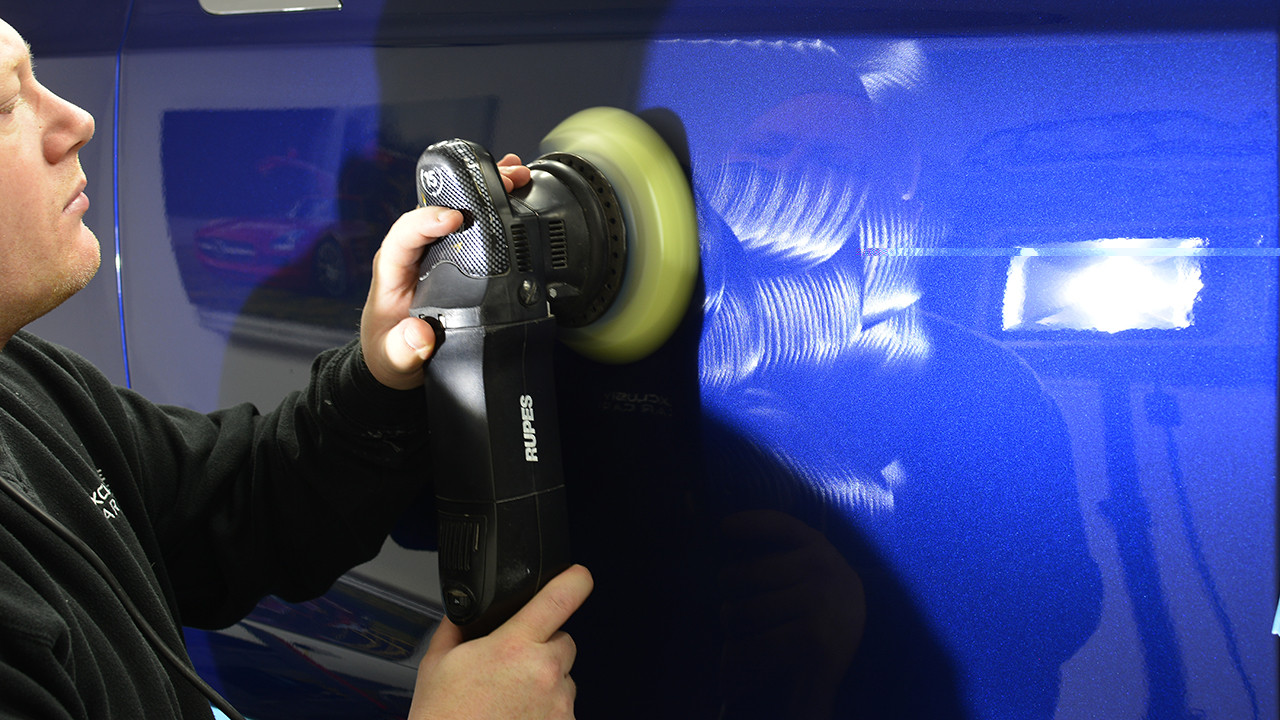 Tesla Model S Paint Protection Film
This customer requested we protect the bonnet, bumper, front wings, a-pillars, side mirrors & luggage area with paint protection film to protect these vulnerable areas from stone chips and other minor abrasions. We offer both SunTek and Xpel's self healing films and after discussing the pro's & con's of each film with the customer he opted to go with the Suntek self healing film due to its clarity.
All patterns are computer cut in house using a Graphtec FC8600-160 cutting plotter. This top of the line 64″ plotter cuts the design pattern out of the paint protection film roll, once all cutting is finished we then remove any unnecessary excess film leaving a precision computer cut pattern.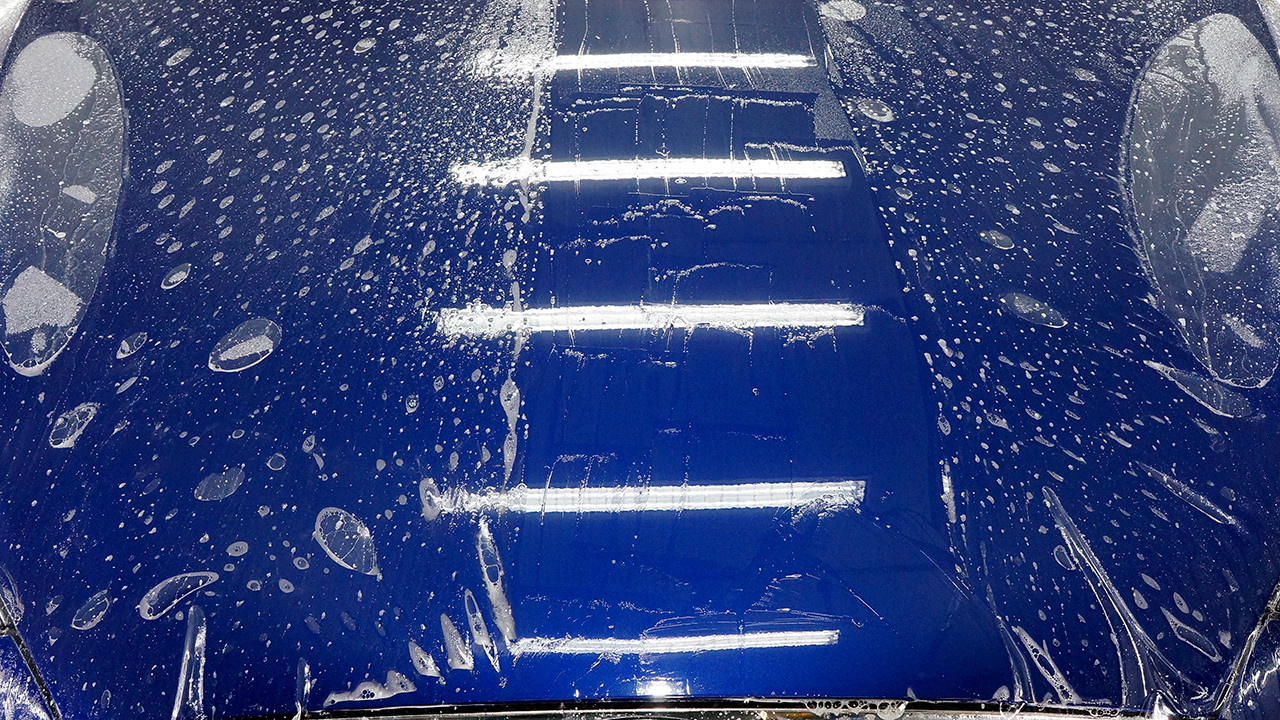 Edges are left to dry out before being wrapped around.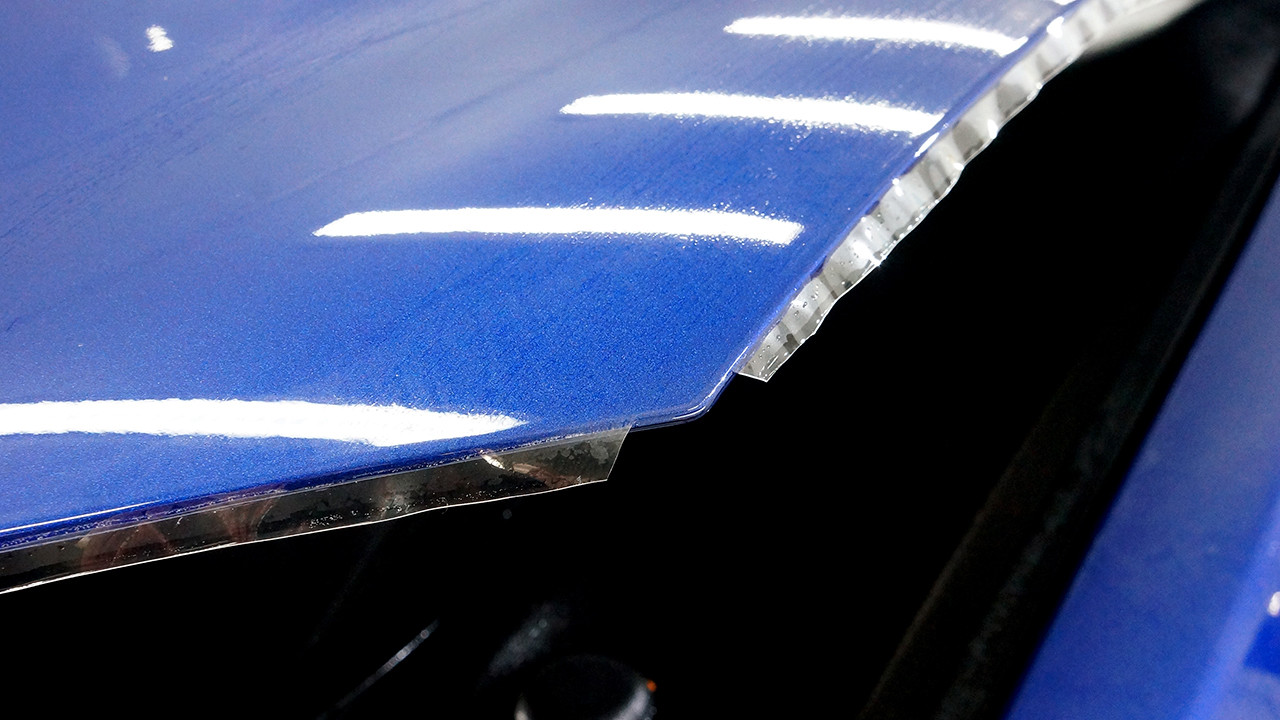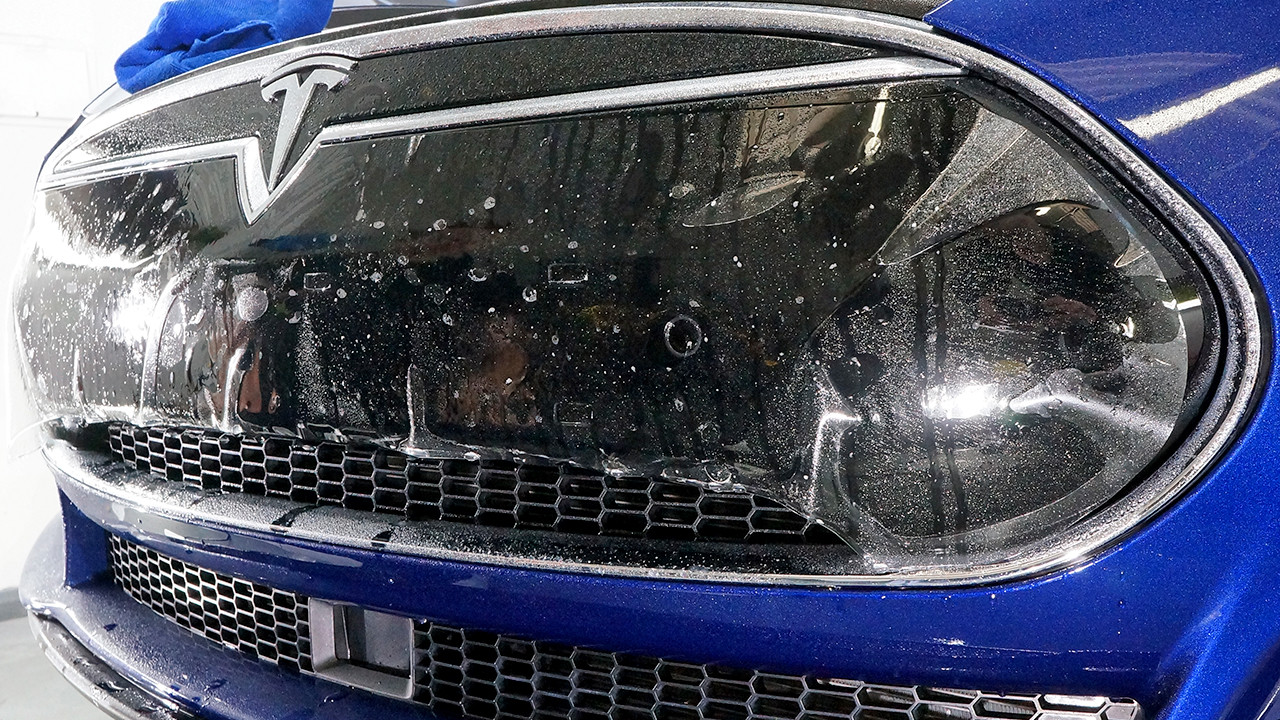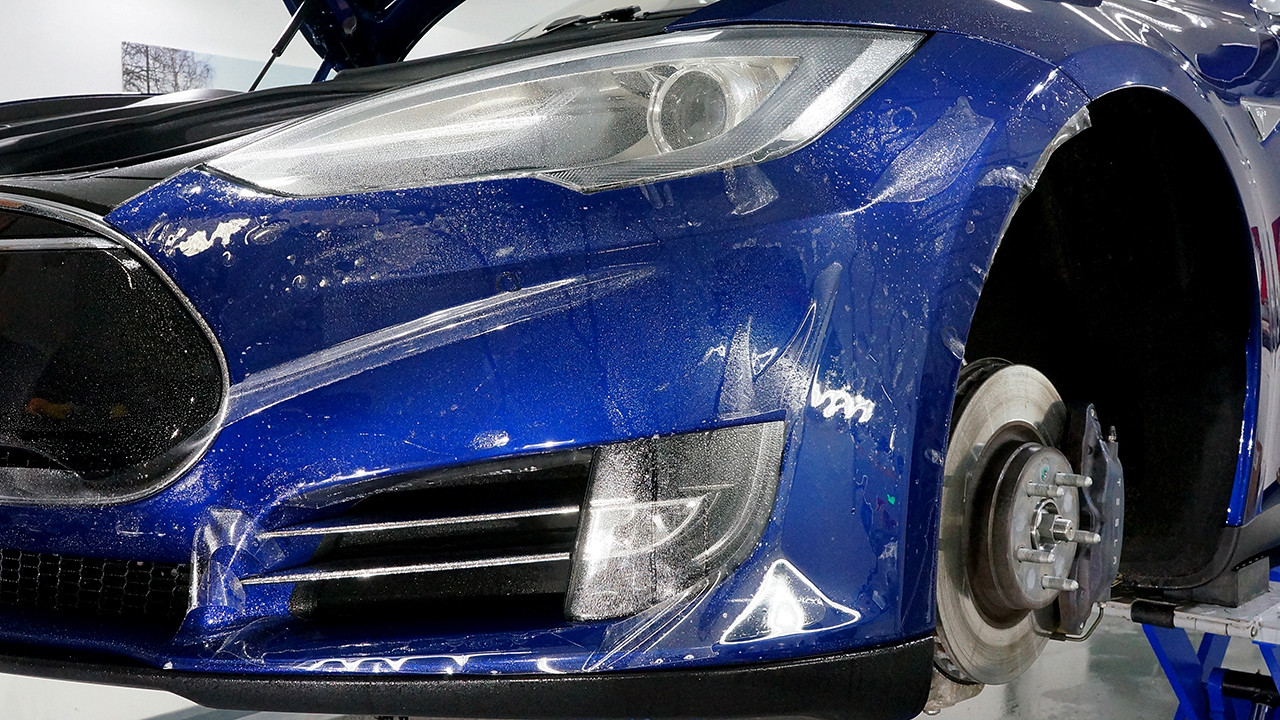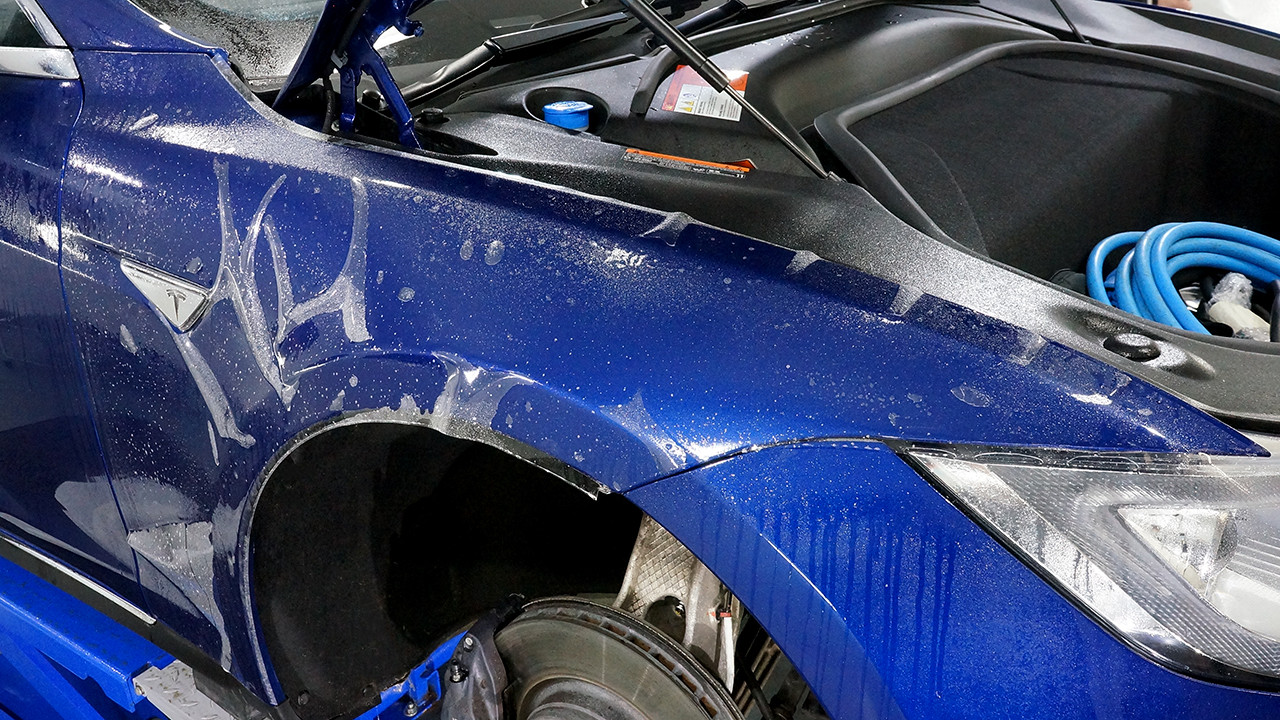 Film down and all possible edges wrapped.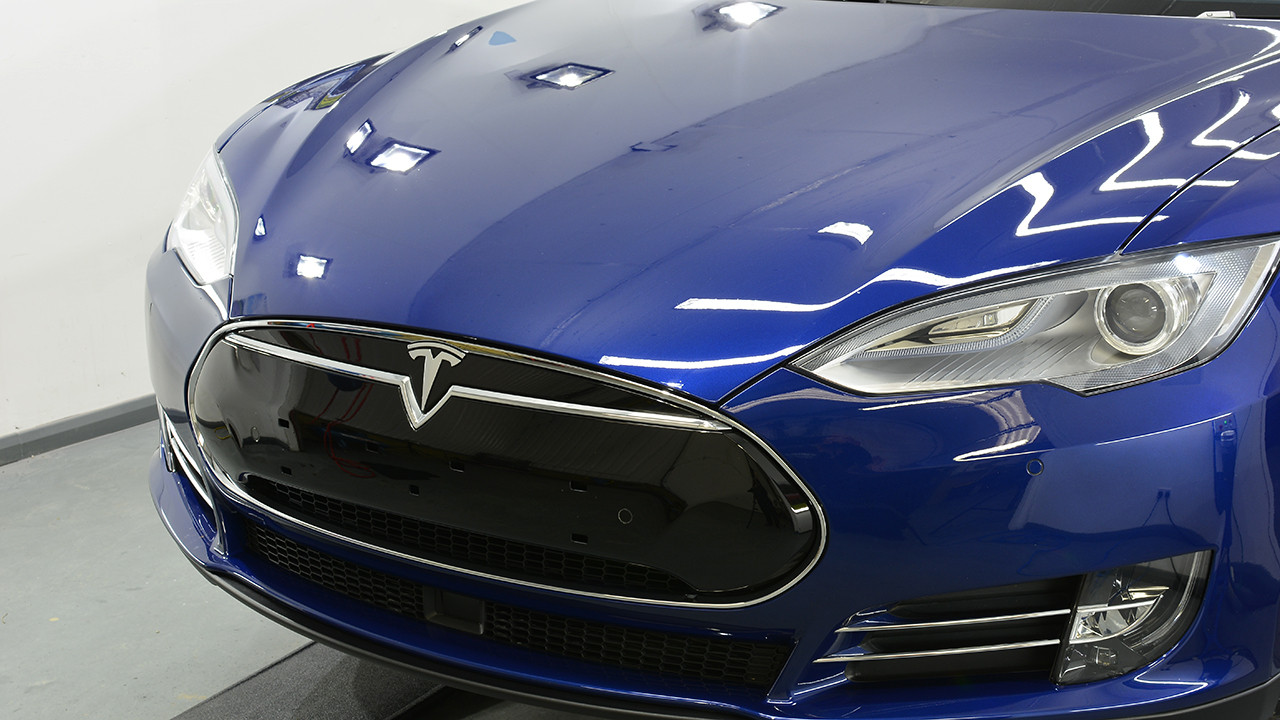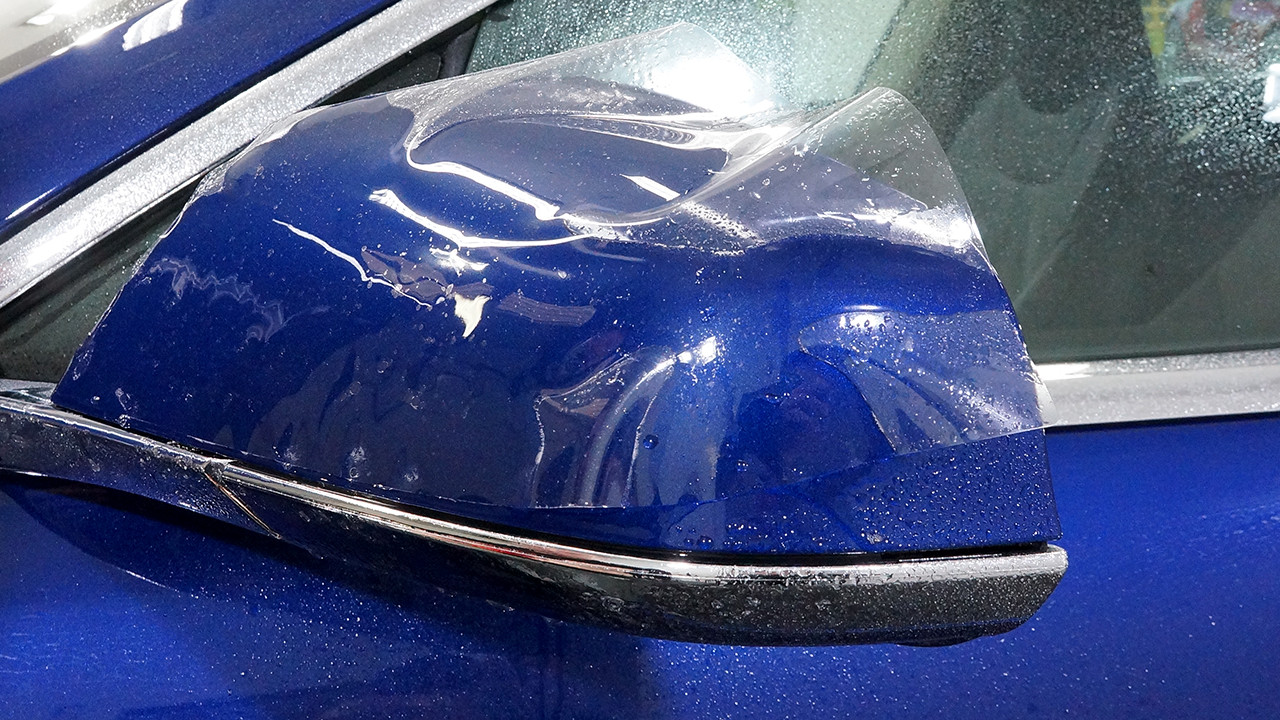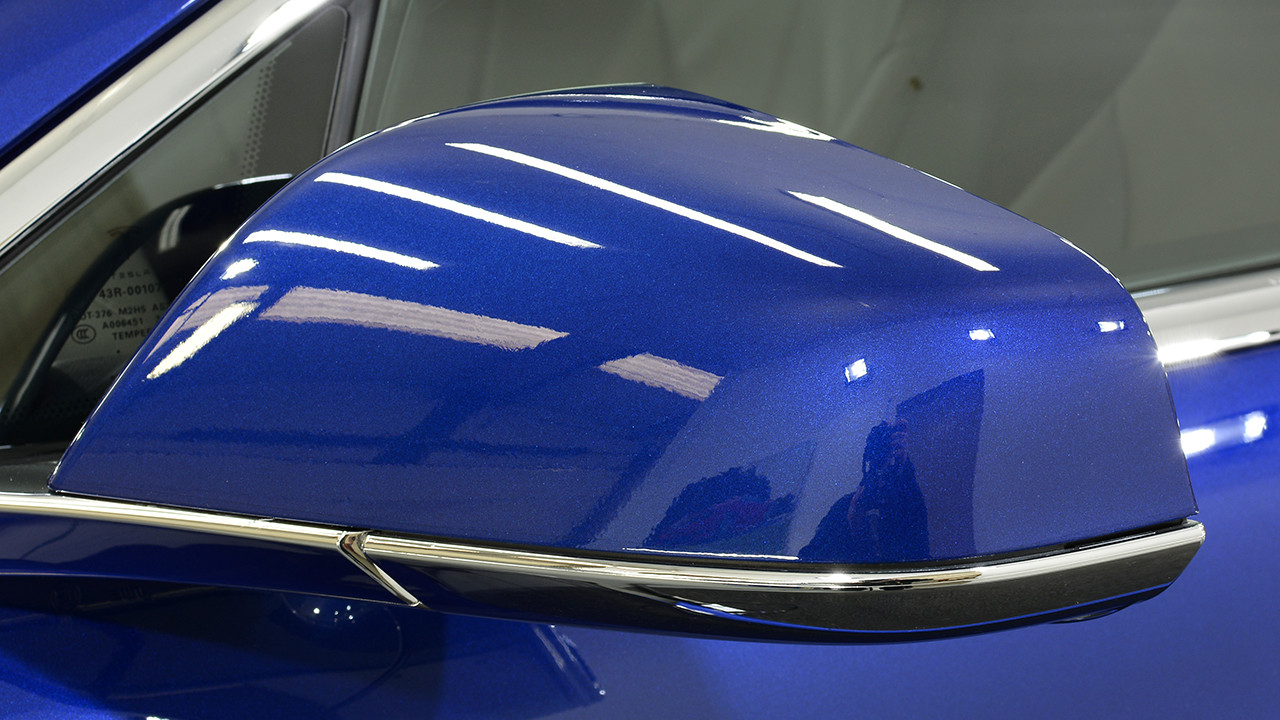 To seal the paintwork the customer chose Gtechniq CS Black. This involves an initial layer of Gtechniq's most advanced and durable nanotechnology based sealant – Crystal Serum. This sealant in itself offers a dual layer protection: the lower layer cures to a hardness of around 7h (on the pencil hardness scale) providing a flexible base. The upper layer cures to a hardness of around 9h, providing an incredibly tough surface resistant to both swirls and extremes of pH. Once applied, Gtechniq guarantees the performance for seven years.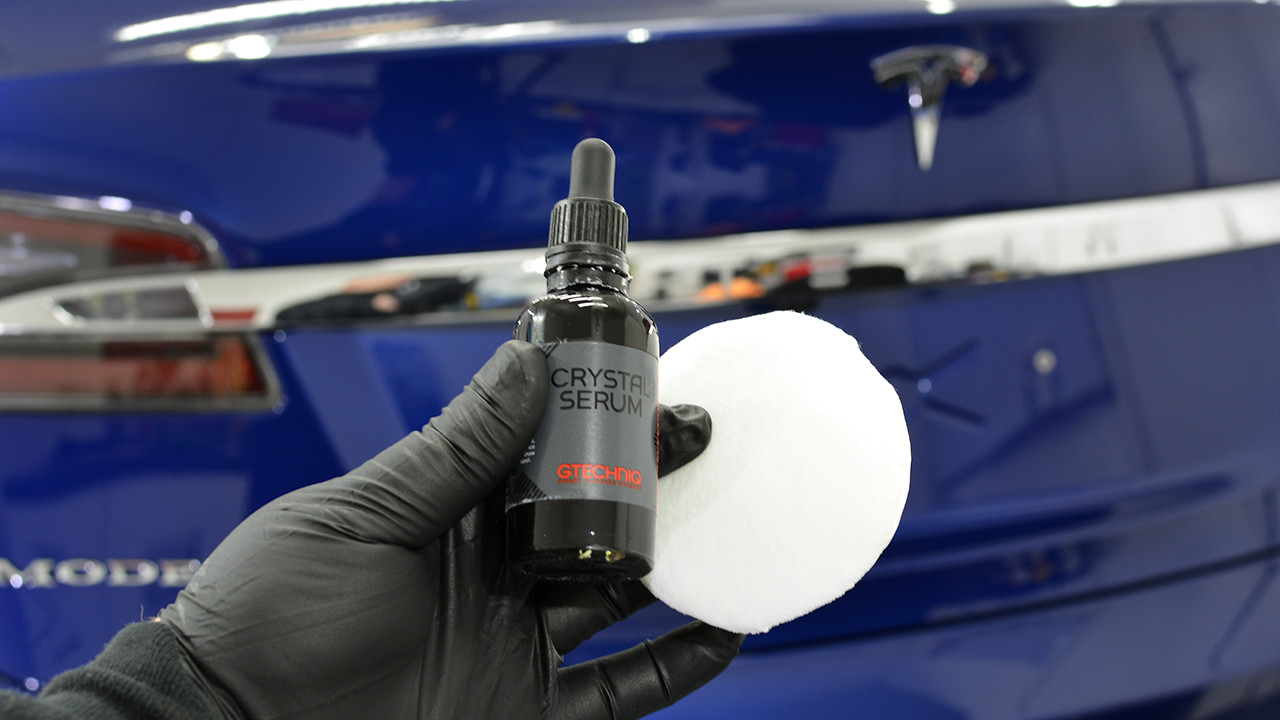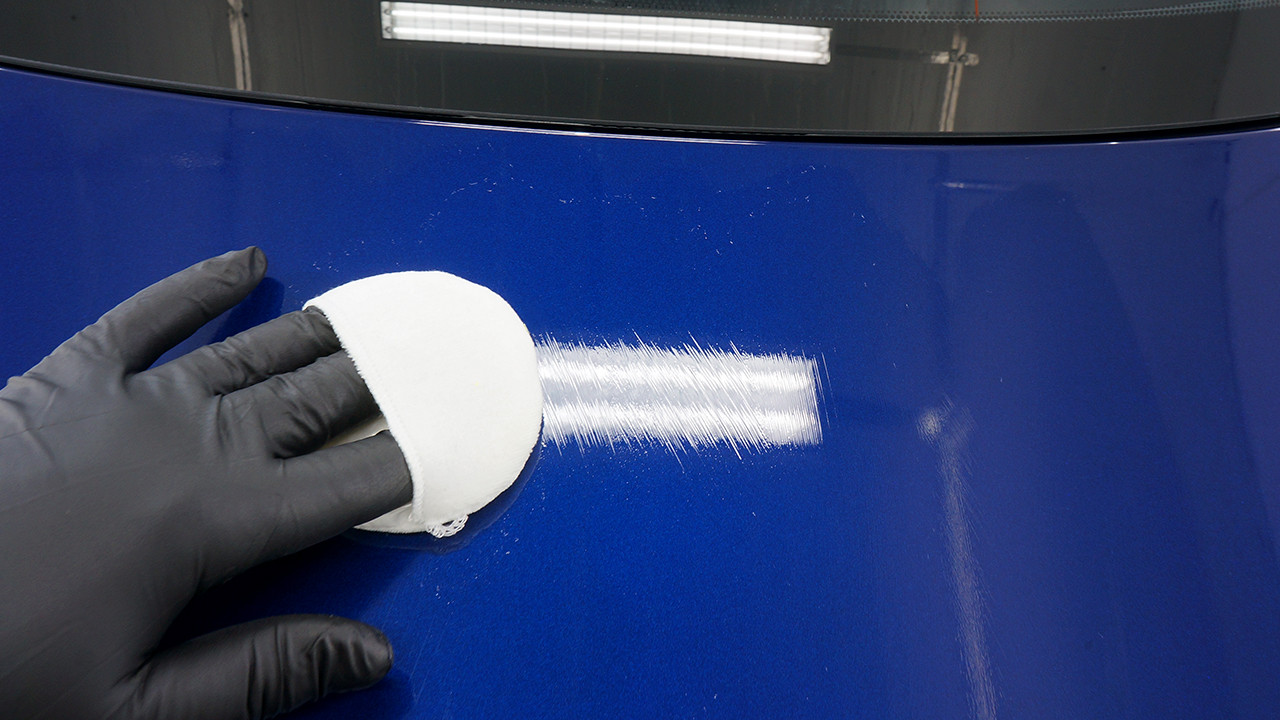 After Crystal Serum had cured it was topped with two layers of EXO v2. This top layer sealant adds an extra level of slickness whilst increasing the hydrophobic properties of the final finish.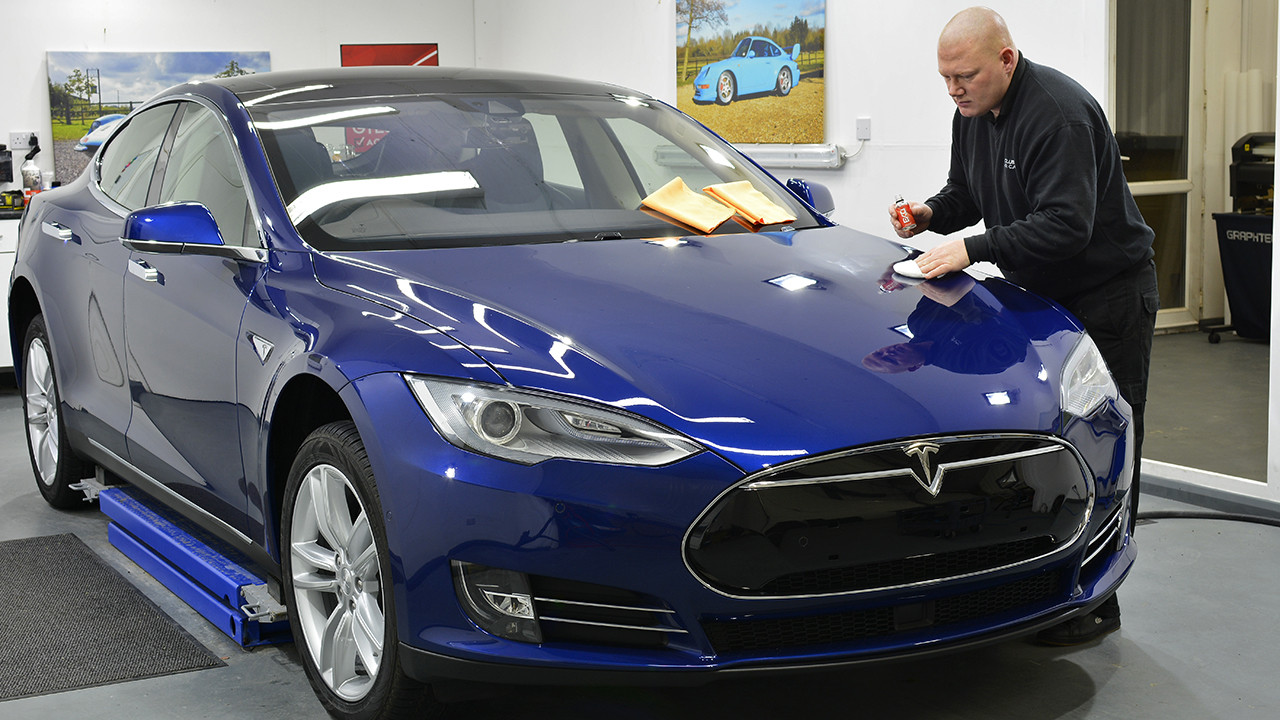 Wheels were topped with Gtechniq C2 and tyres dressed with T1. The wheel bolts were torqued back up to manufacturer specifications (175Nm).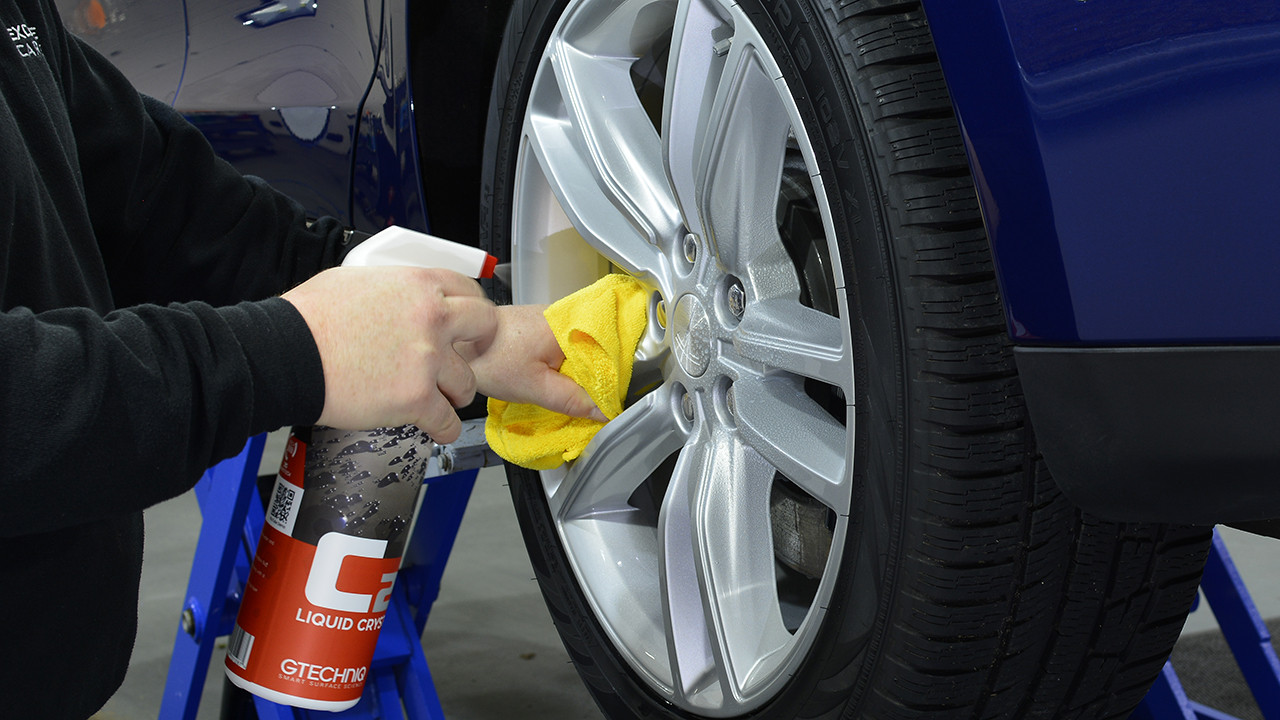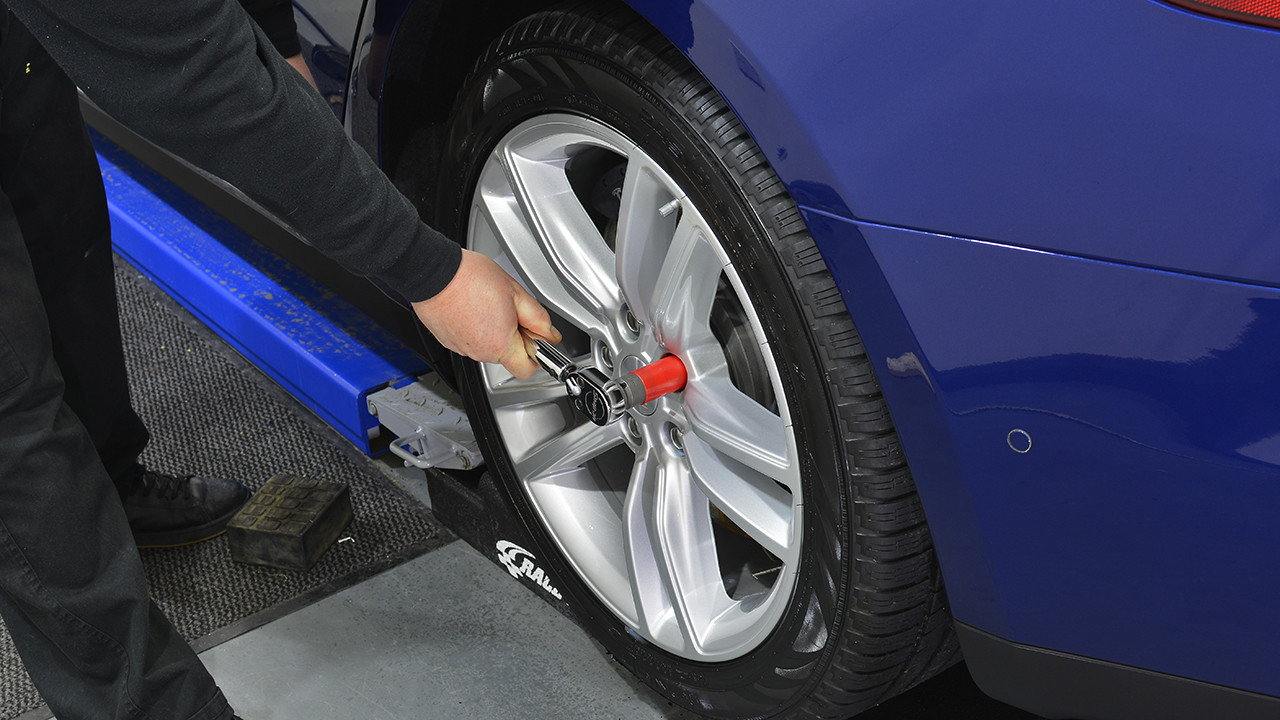 The faded exterior trim was revived with Gtechniq C4 Permanent Trim Restorer. This protective coating forms a strong chemical bond with the trim, protecting it from UV fade and repelling contaminants.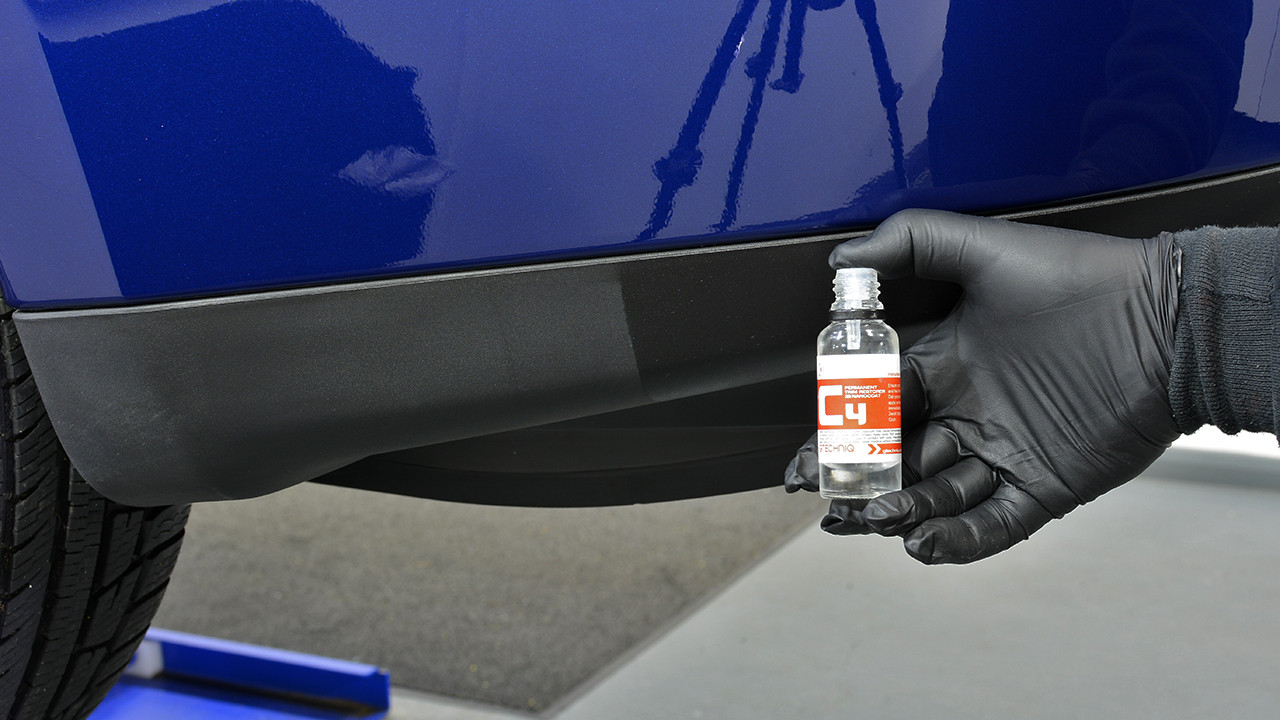 The glass was polished and then sealed with Gtechniq G1 ClearVision Smart Glass. This sealant forms a hydrophobic barrier which causes rain water to roll in to beads on contact which improves visibility in wet weather.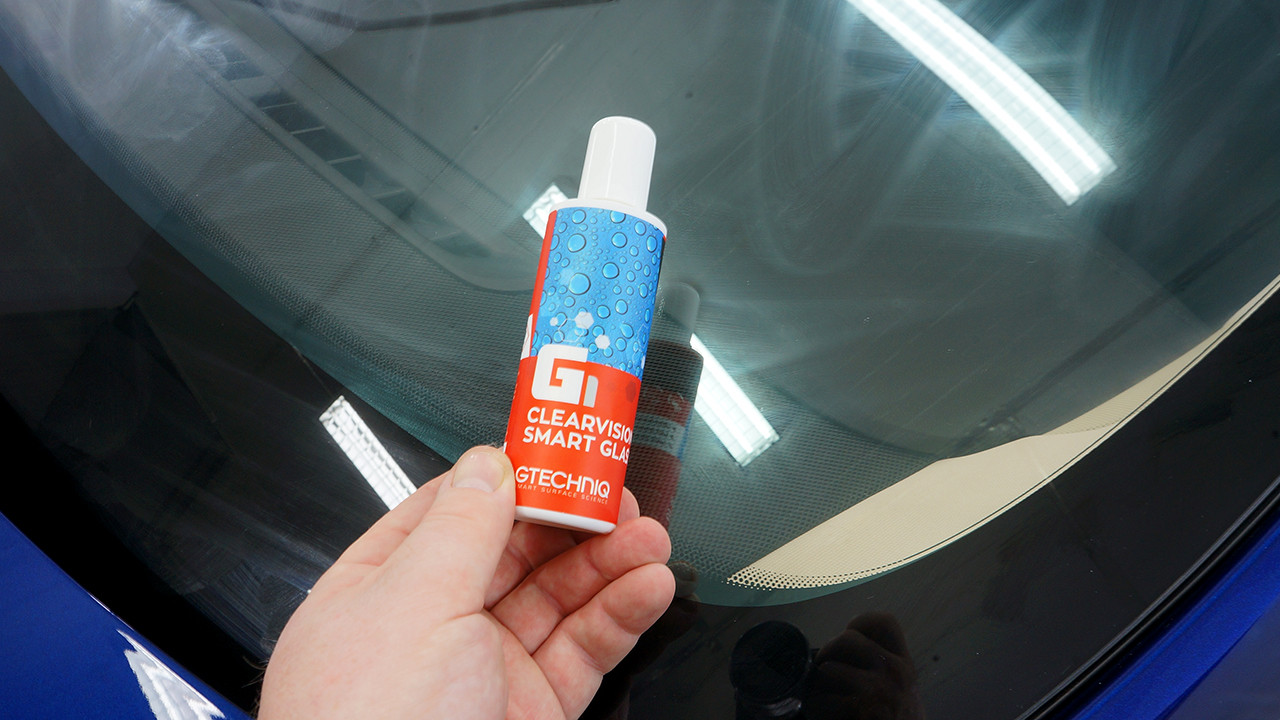 And the end result…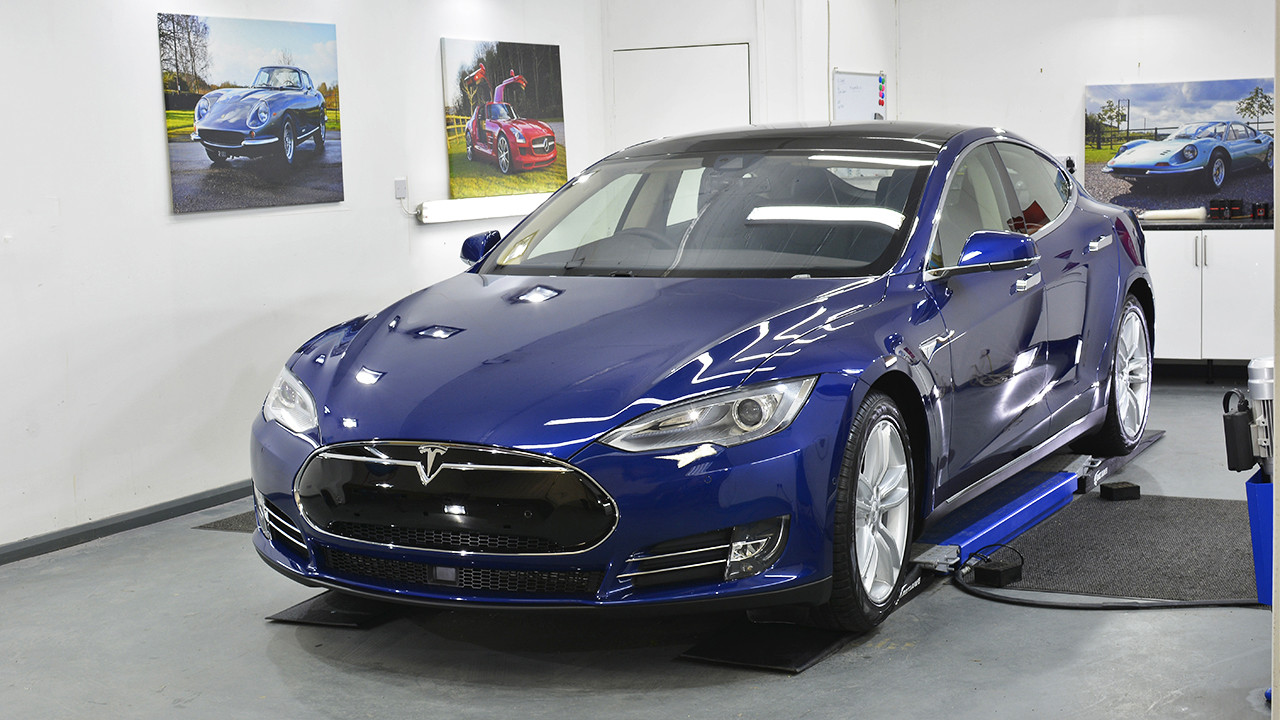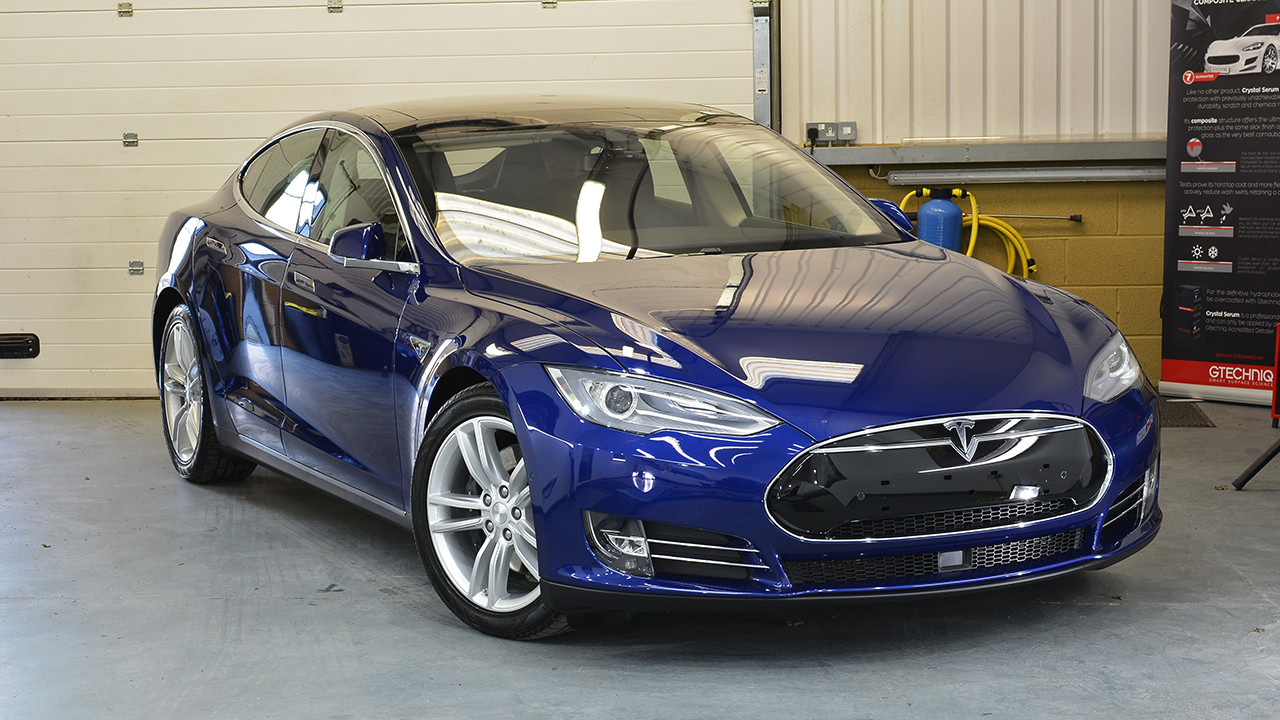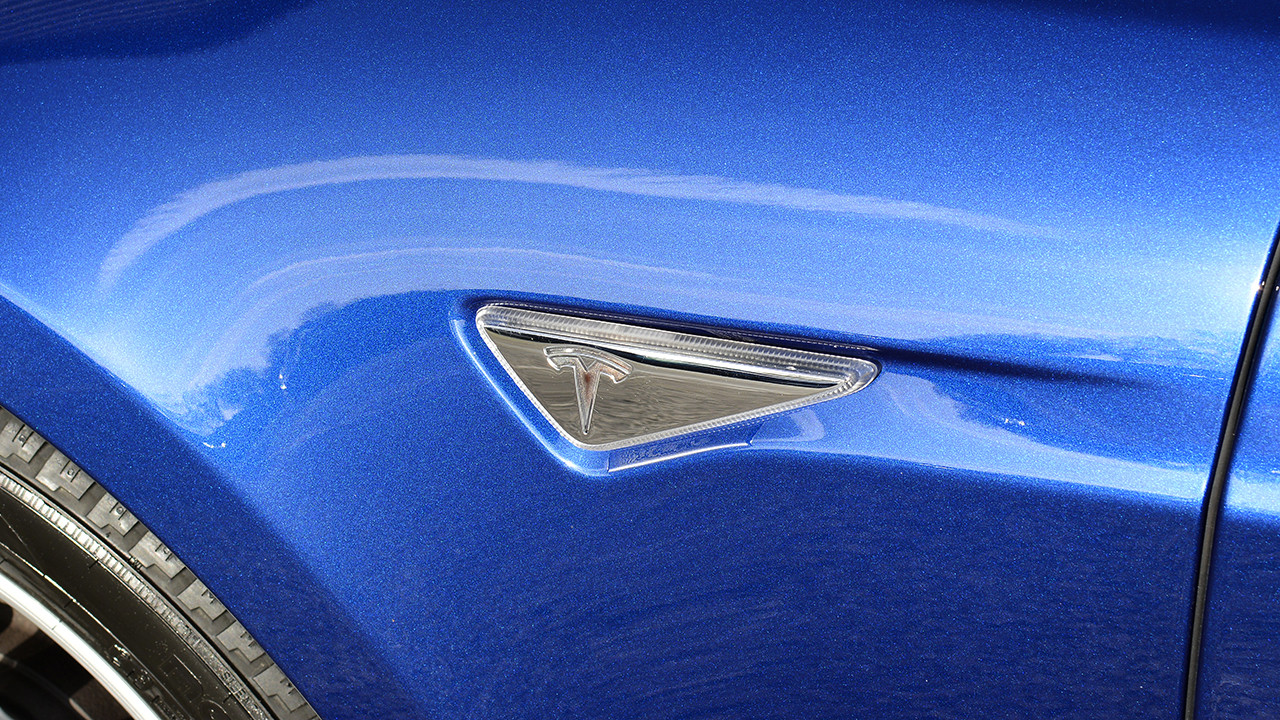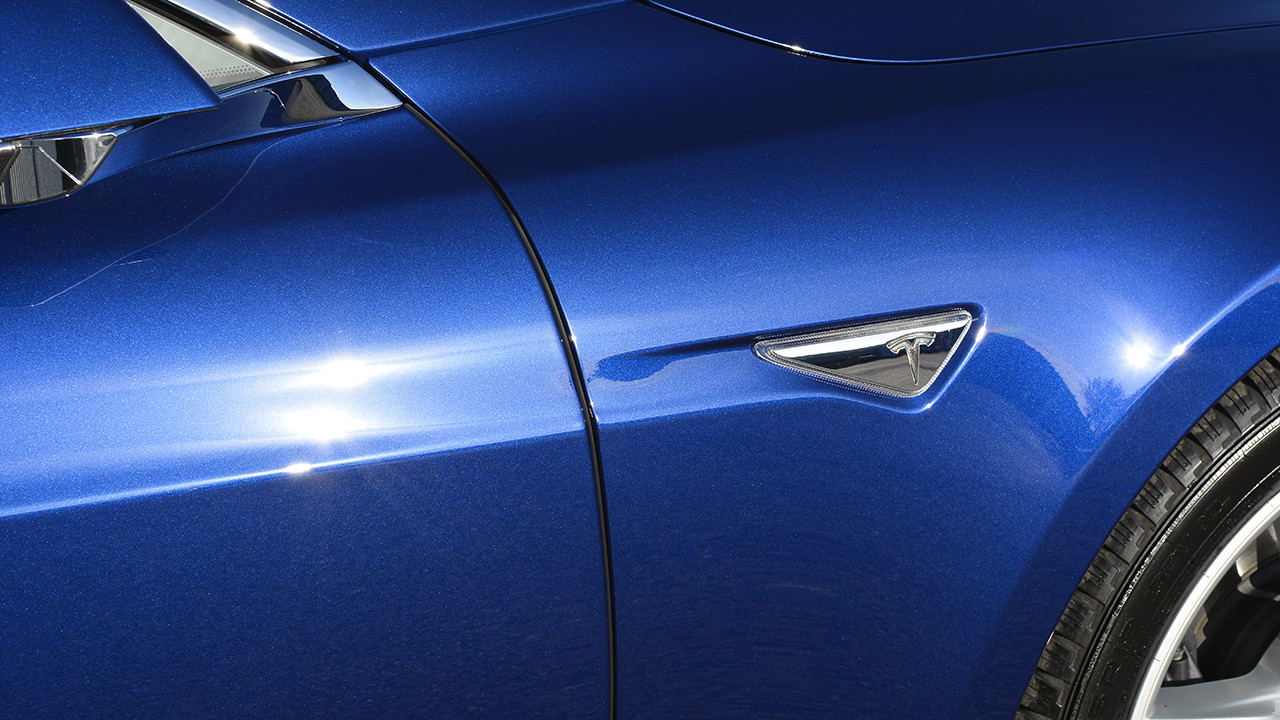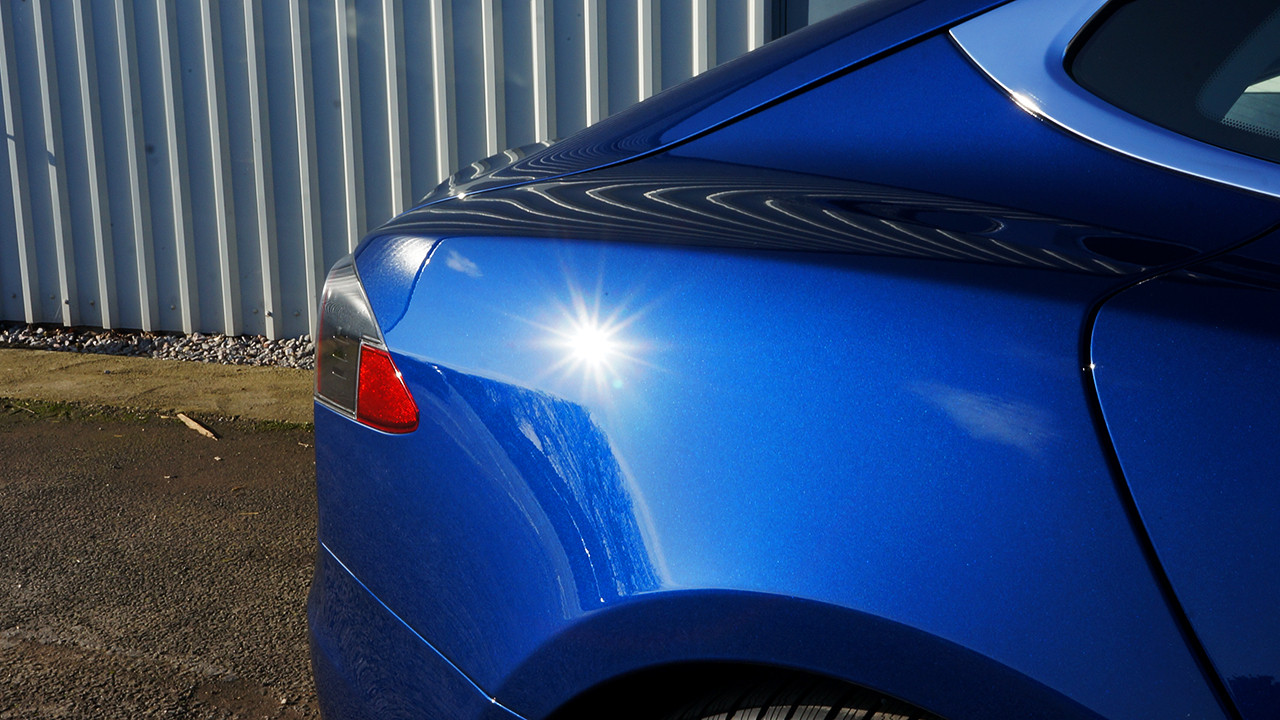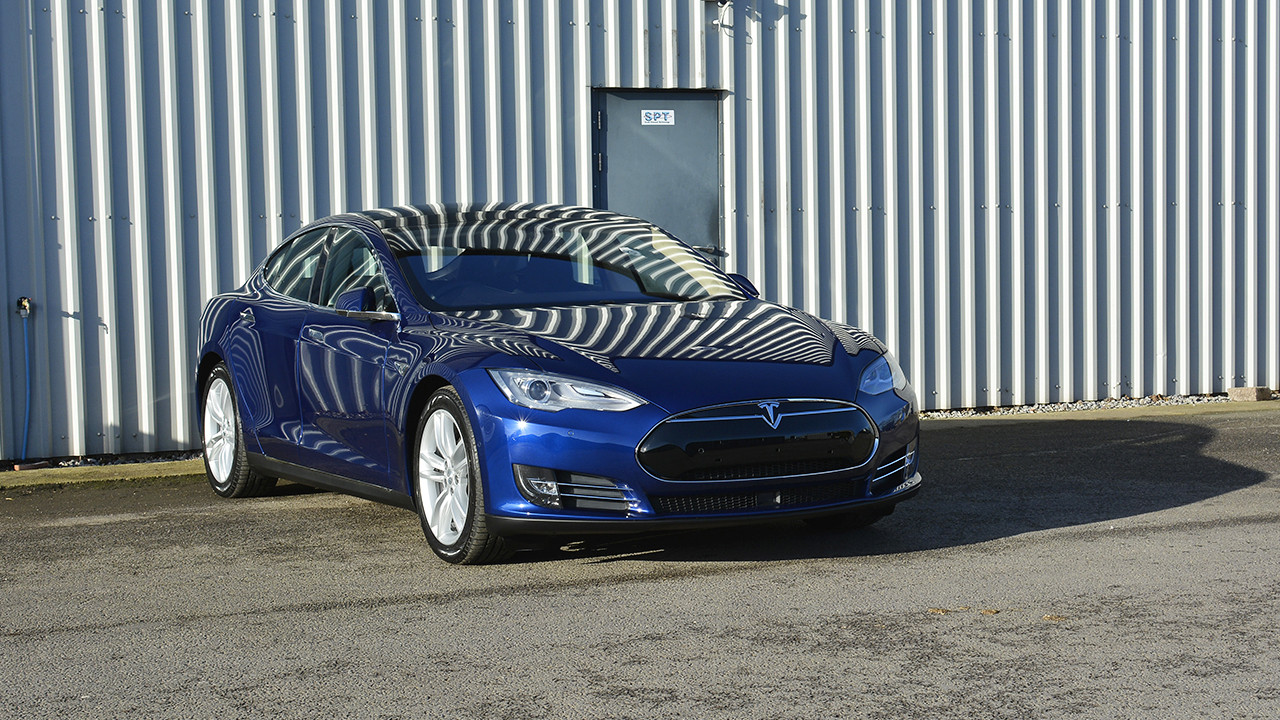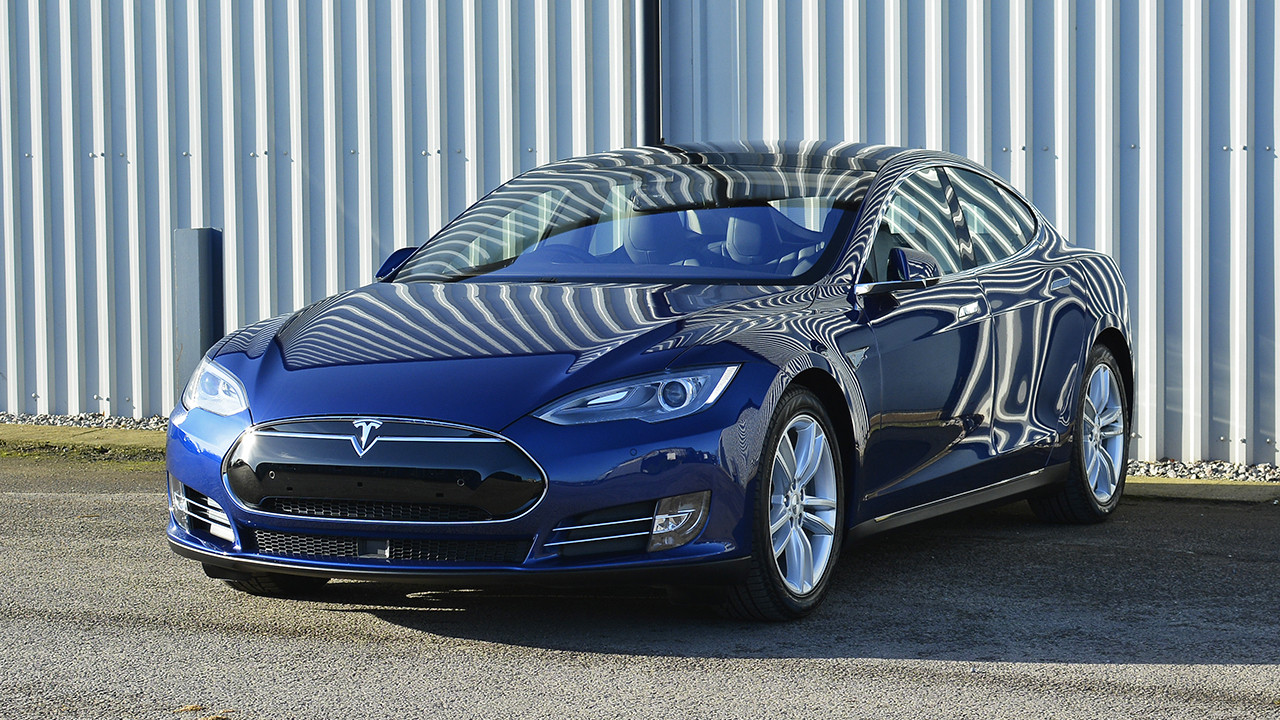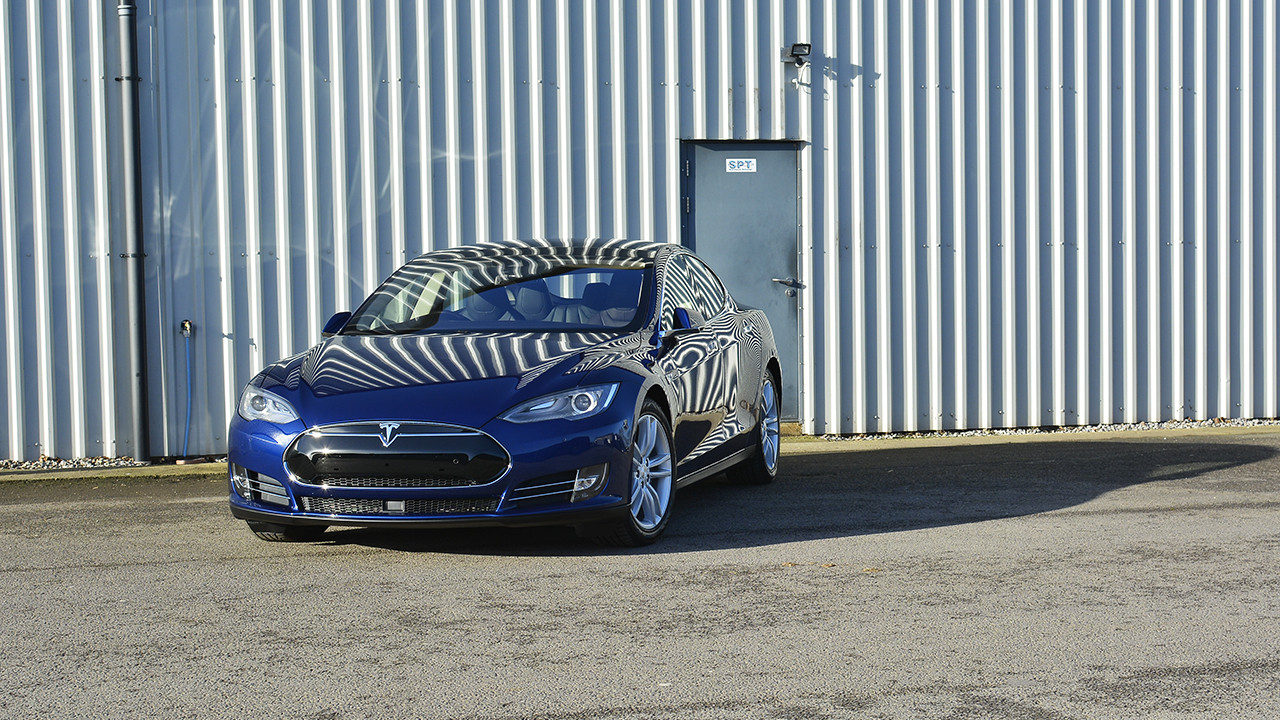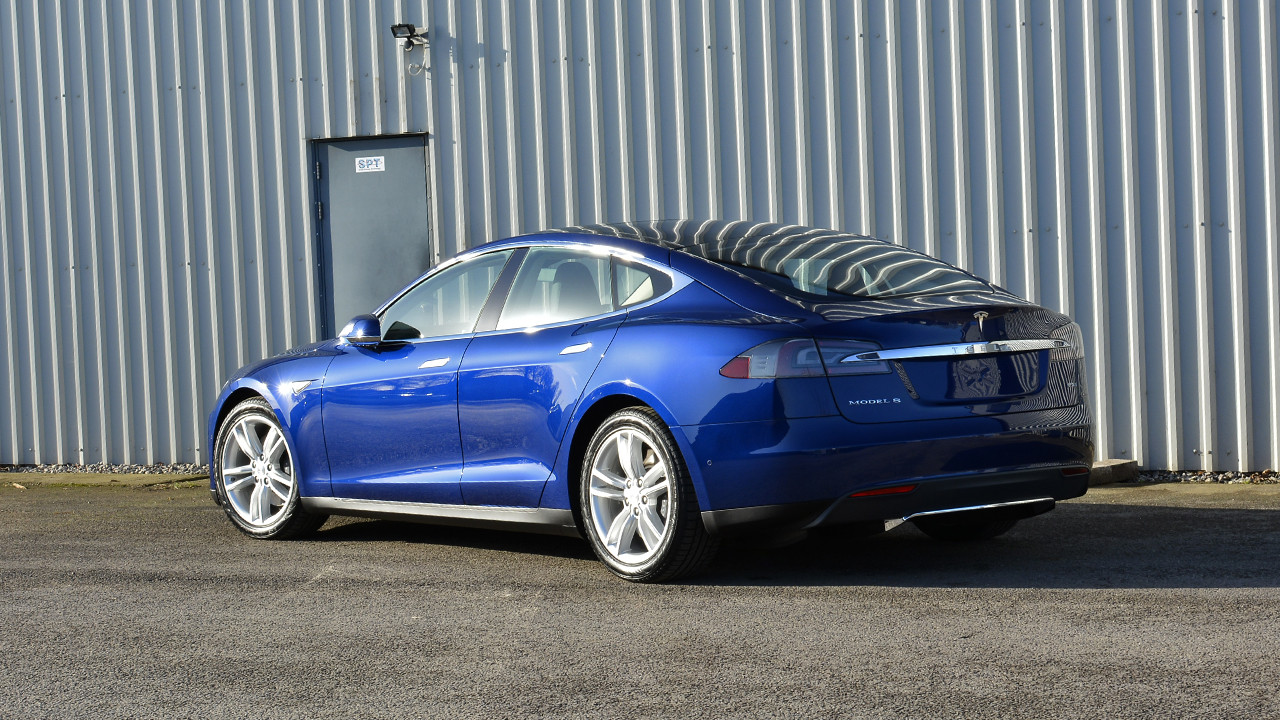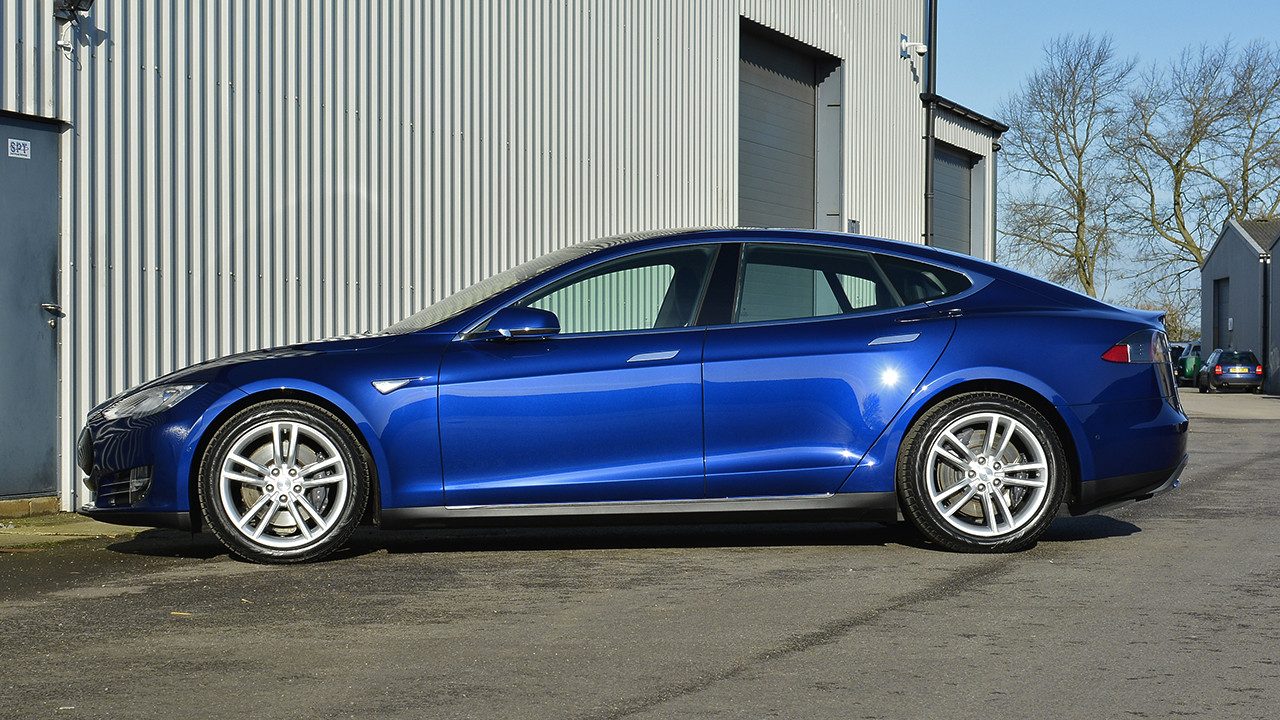 If you're looking to have a similar level of work performed on your Tesla Model S please get in touch and we will gladly discuss options available.
Thanks for reading.